The Best Titanium Watches For The Winter Months — Omega, Grand Seiko, Zenith & More!
Dave picks his favorites!
It's funny, as if you'd asked me my opinion of titanium last year, I'd certainly not have the same opinion as I do today. Having only really worn and collected stainless steel watches, I was a bit weirded out by titanium's lightness when I first held it. It was a bizarre experience, and I wasn't ready for it. Since that day, practicality and sense have come to rule, and I've learned not just to appreciate it but also love it!
This innate lightness is not for everybody, and I get that. I sat on the other side of this argument for quite a while. So in an attempt to help convert some more folks over to #teamtitanium, I've put together a list of some of my favorite titanium watches that suit the winter months. Why the winter months? Another benefit of titanium is that it warms up on the wrist more quickly than stainless steel. Perfect for those wintery walks, no? OK, let's take a look at my picks!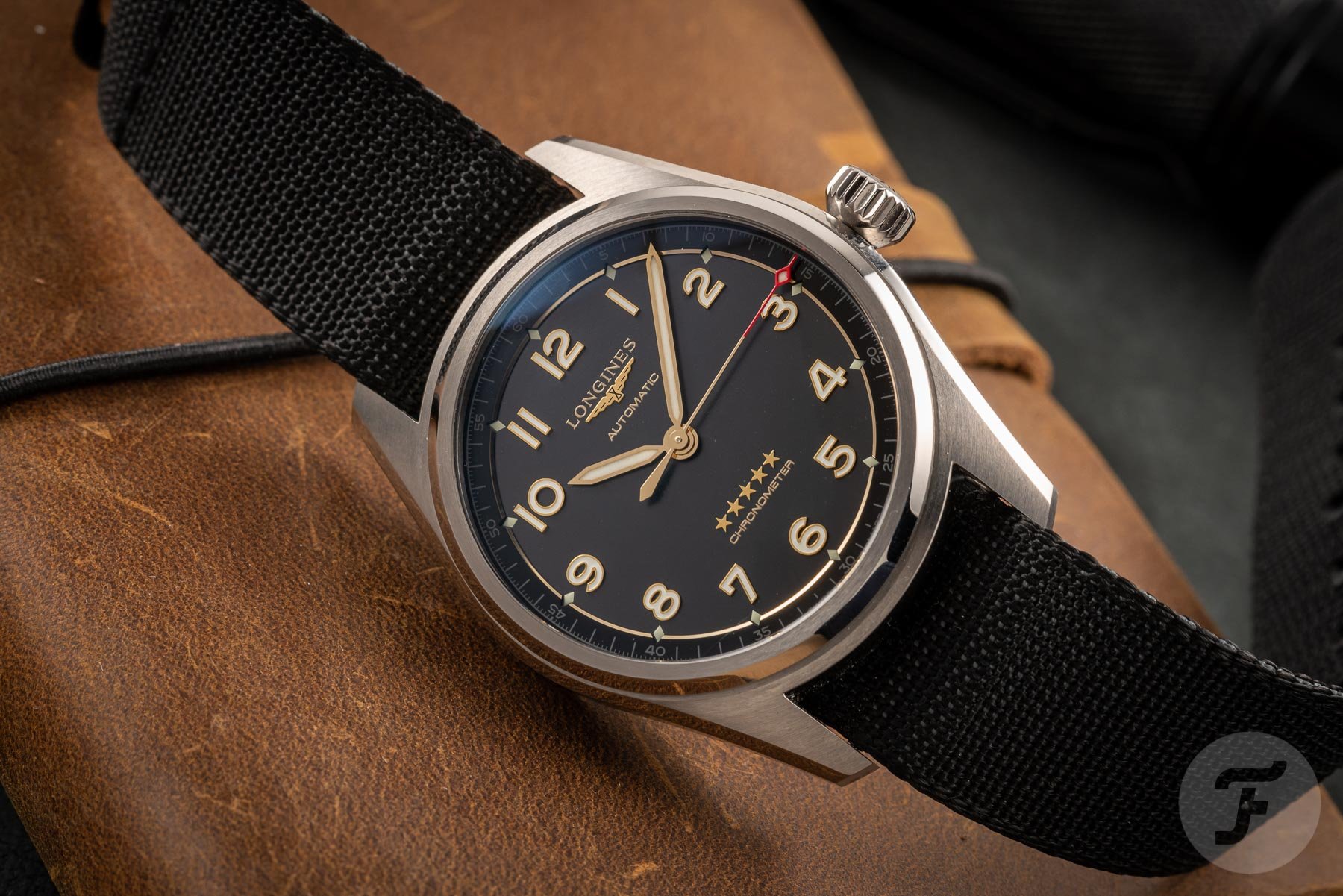 Longines Spirit Titanium
I chose a Longines watch in my recent article about my top pilot's watches. However, in the comments, a few people were aggrieved that I'd gone for the Avigation BigEye Titanium rather than a model from the Spirit collection. Well, to those people, I hope you feel justified because here we go — The Longines Spirit Titanium. I've previously mentioned that when I got my Fratelloris, I had also considered a Longines Spirit. Apart from the fact I love my Oris, when I saw Longines release the titanium-clad Spirit, I knew I was glad I'd waited.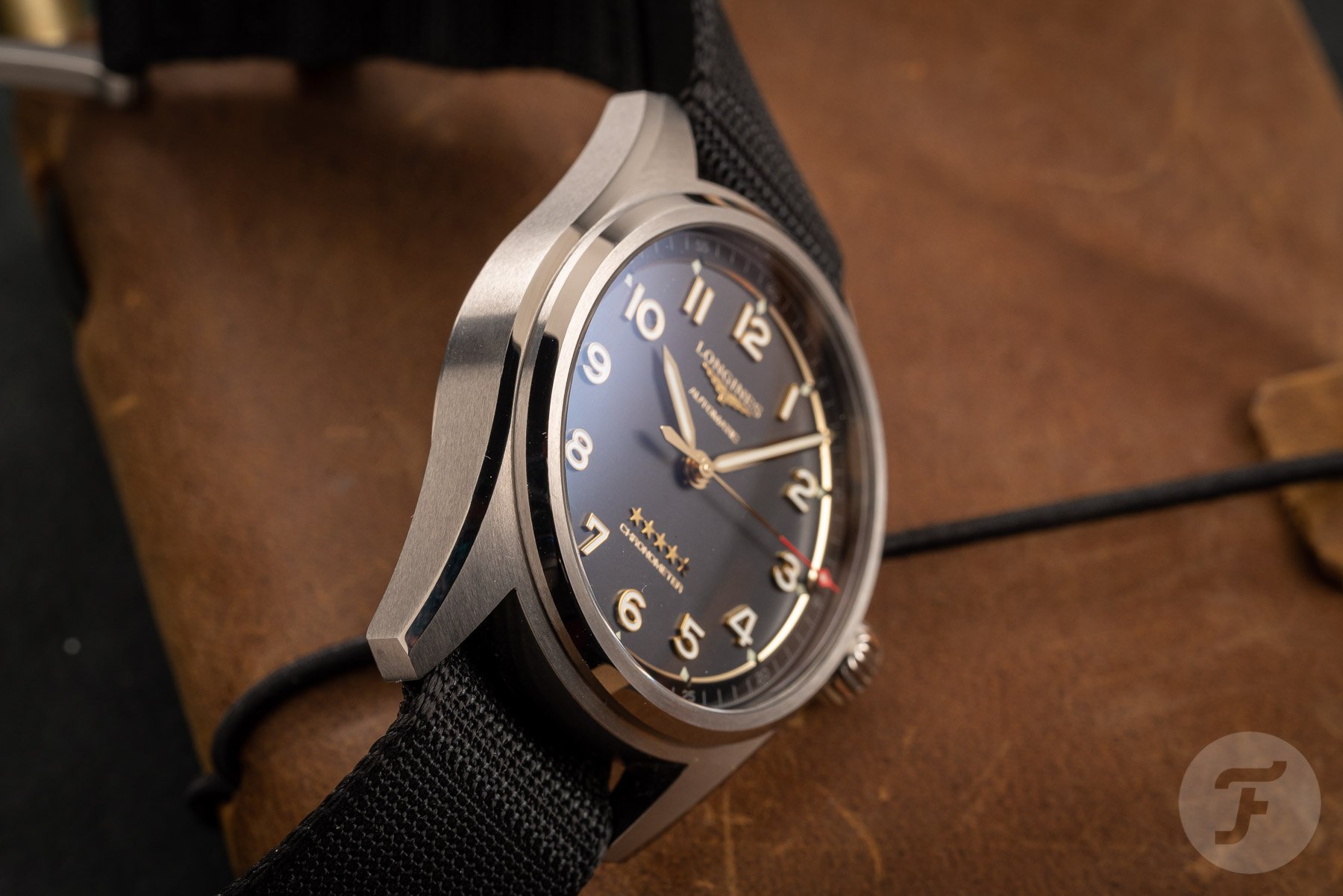 For me, the Longines Spirit Titanium righted a few of the smaller things I wasn't so keen on with the stainless steel versions. The first was the date. I like a simple date complication, as I refer to it frequently. That said, the date has to integrate with the dial design well, or it quickly becomes an eyesore. Now I'm not calling the date on the steel Longines Spirit an eyesore, but it's not in perfect harmony with the rest of the dial. By removing the date for the titanium Spirit, Longines instantly corrected its biggest criticism. The icing on the cake was the flashes of gold accenting the hands, hour markers, winged logo, and the stars. Bravo!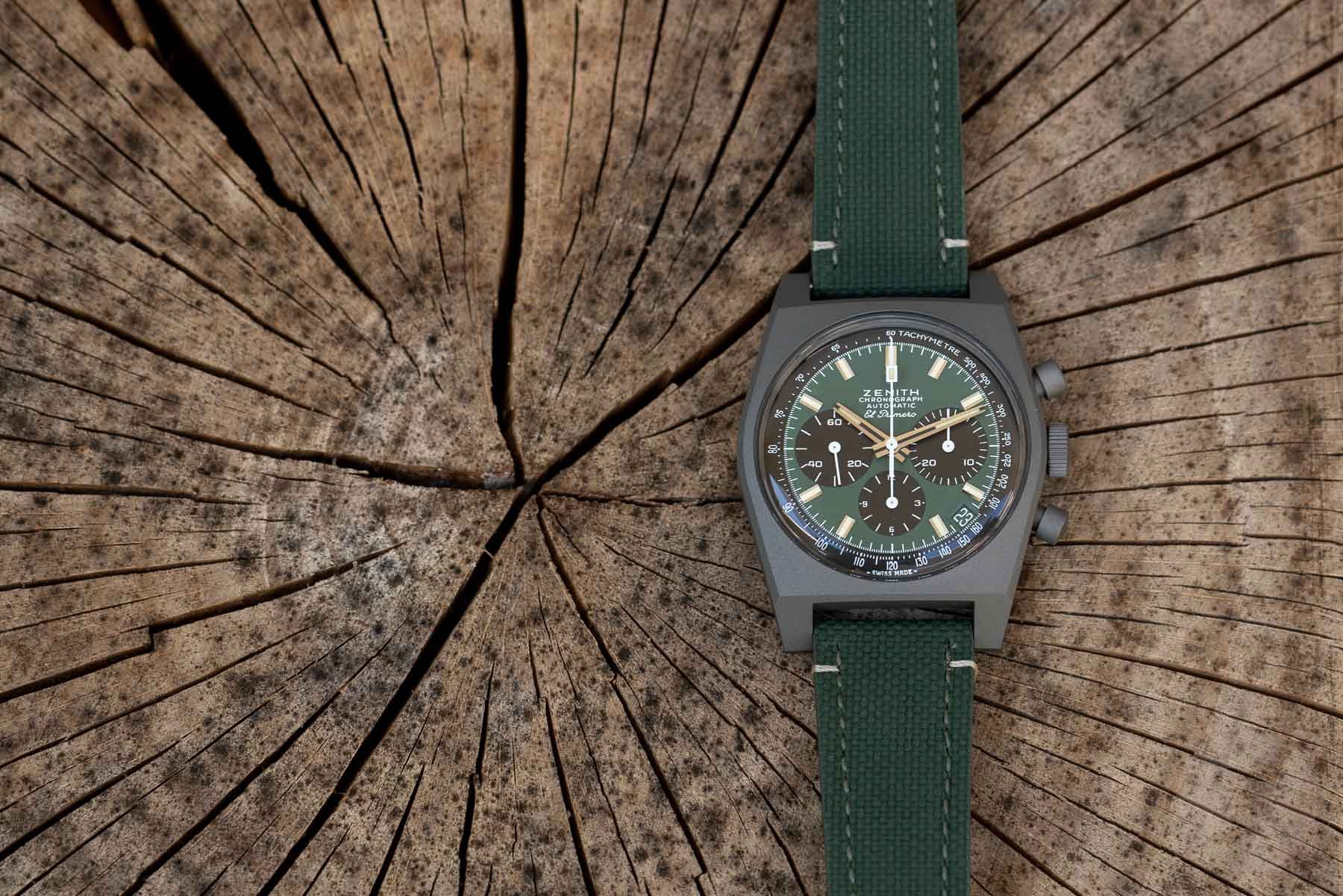 Zenith Chronomaster Revival Safari
I love what Zenith has been doing over the last year or so. The Chronomaster Revival line has seen some fantastic takes on old vintage silhouettes. In particular, the A384 case had received a multitude of makeovers. My favorites have all seen the steel case make way for a grade 5 titanium with a micro-blasted finish. The result is a dark case finish akin to a DLC-type coating that just looks incredible. The real question is, which dial variant makes this list?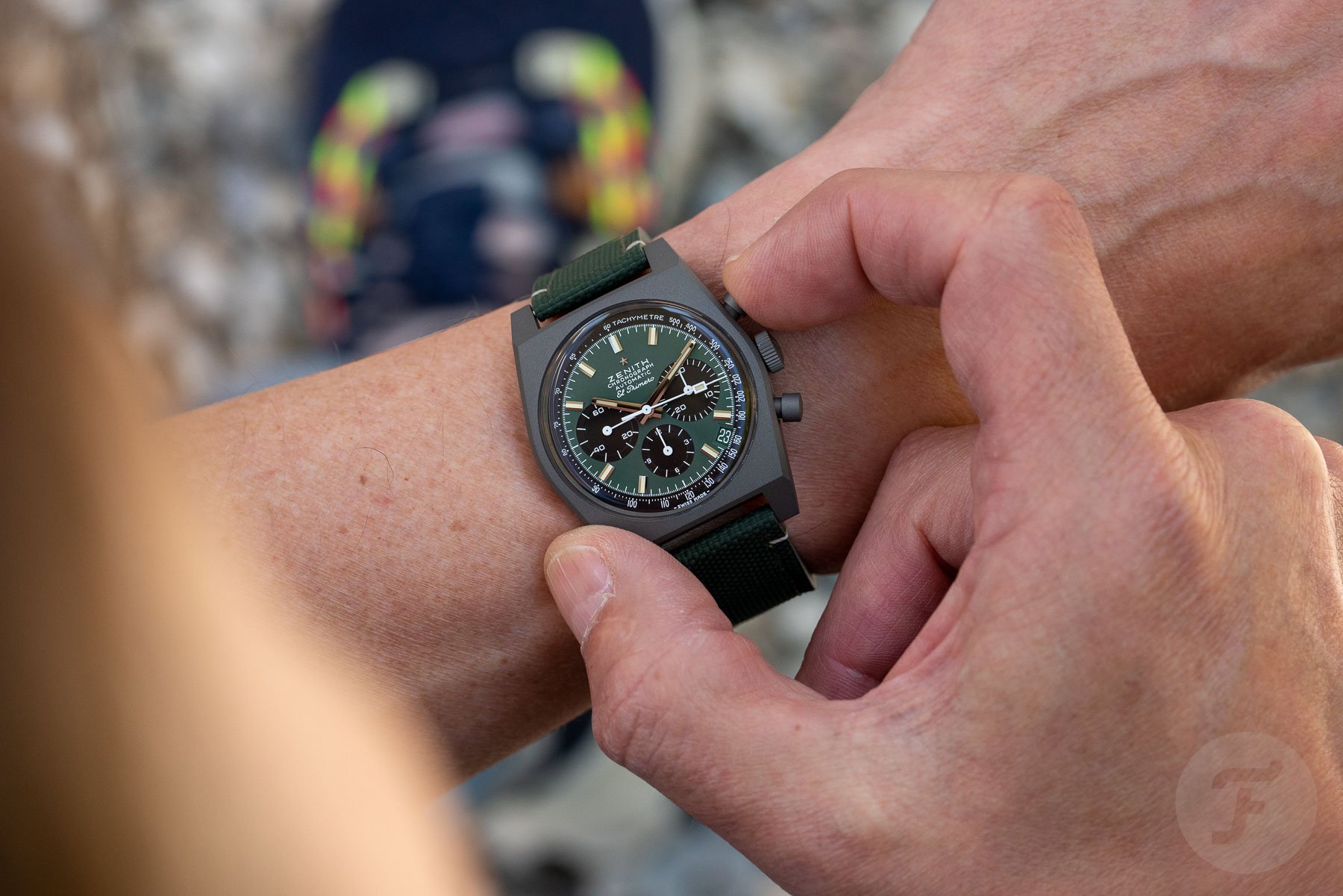 Well, despite previously having professed my love for the Shadow edition, the Zenith Chronomaster Revival Safari feels more appropriate here. Plus, I love both. The full-on stealth color scheme of the Shadow doesn't suit the Christmas vibes that the Safari is giving me. When this watch was released back in late spring, it struck me that safari colors are sandy, dusty ones, at least in my mind. Instead, Zenith has delivered wonderful, Christmas-y pine-tree greens with that delectable titanium case. It feels wholly festive, in my opinion, so gimme that Chronomaster Christmas Safari, please!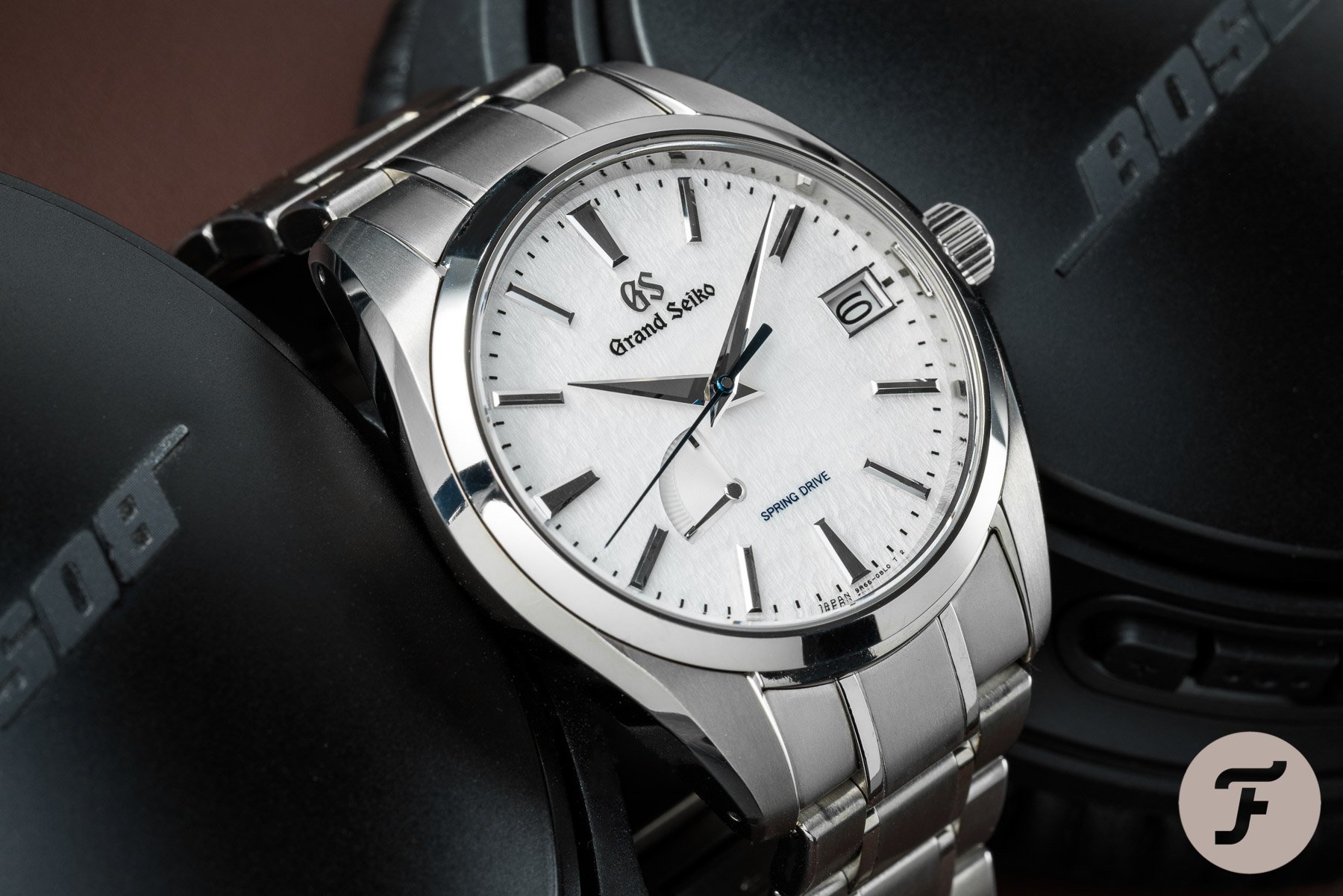 Grand Seiko SBGA211 "Snowflake"
To this day, the Grand Seiko SBGA211 "Snowflake" is one of the most iconic models from the Japanese brand's collection. It's the closest thing that Grand Seiko has to a "hype watch". But anyone who's experienced the watch firsthand will tell you that it's more than that and lives up to all expectations. A Spring Drive movement, a stunning dial, and incredible finishing, all at THAT price? It's tough to argue against it.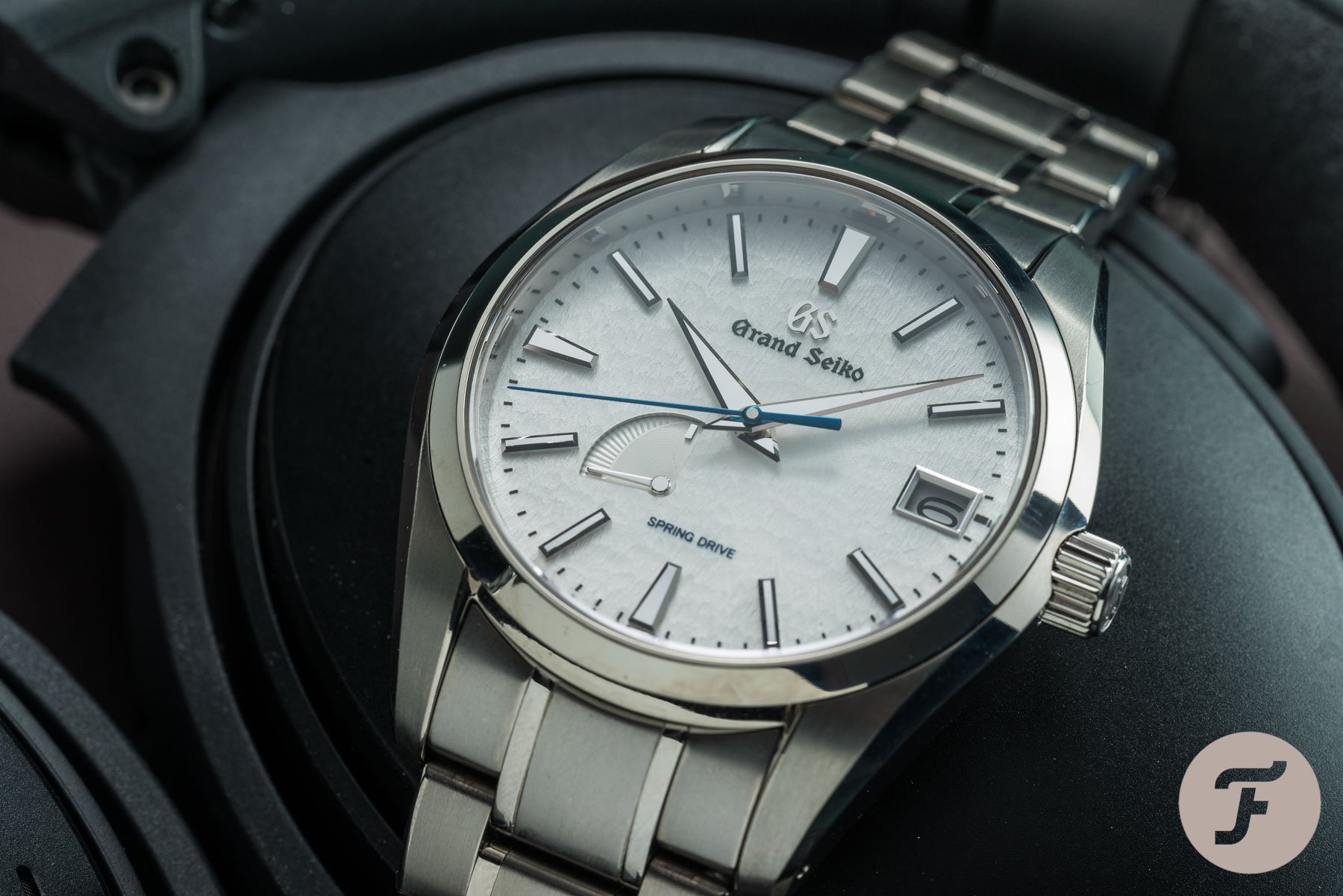 I know a few people for whom the Grand Seiko SBGA211 "Snowflake" represents their first foray into titanium watch collecting. In fact, the Snowflake was one of the first titanium watches I ever held in my hand. The titanium bracelet put me off, though. I wasn't ready for titanium at that point in my watch collecting journey, and I never looked back… until recently. I've always loved the stark whiteness of the Snowflake dial, and it feels much more appropriate for this list — a snowy dial for snowy winter walks. I may love the Skyflake, but I often long to add the Snowflake to my humble collection too.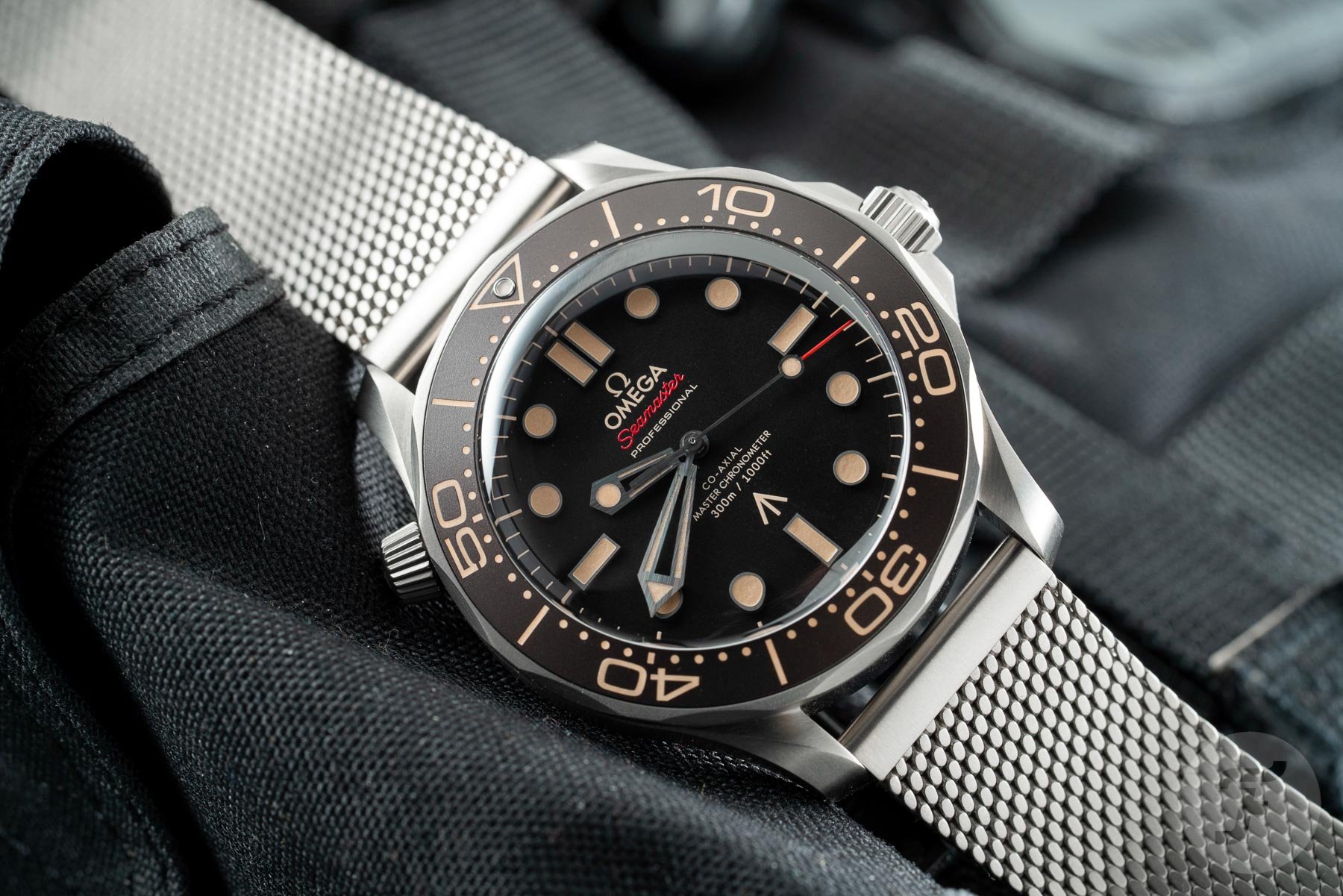 Omega Seamaster 300M "NTTD"
I think I may be one of the few people left who likes James Bond but hasn't yet seen No Time To Die. Thankfully, I will resolve this travesty on Christmas Eve. Why do I mention the latest Bond film? Because it spawned what I believe to be one of the best Omega Seamaster designs in the last few years. Plus, it finally felt like a model James Bond might actually wear day-to-day. What do I mean by that? Well, it had a distinctly more "military vibe" about it, with the beige lume and the controversial broad arrow logo. Considering Daniel Craig had some input during the design phase, I believe this is the perfect modern Omega Bond watch.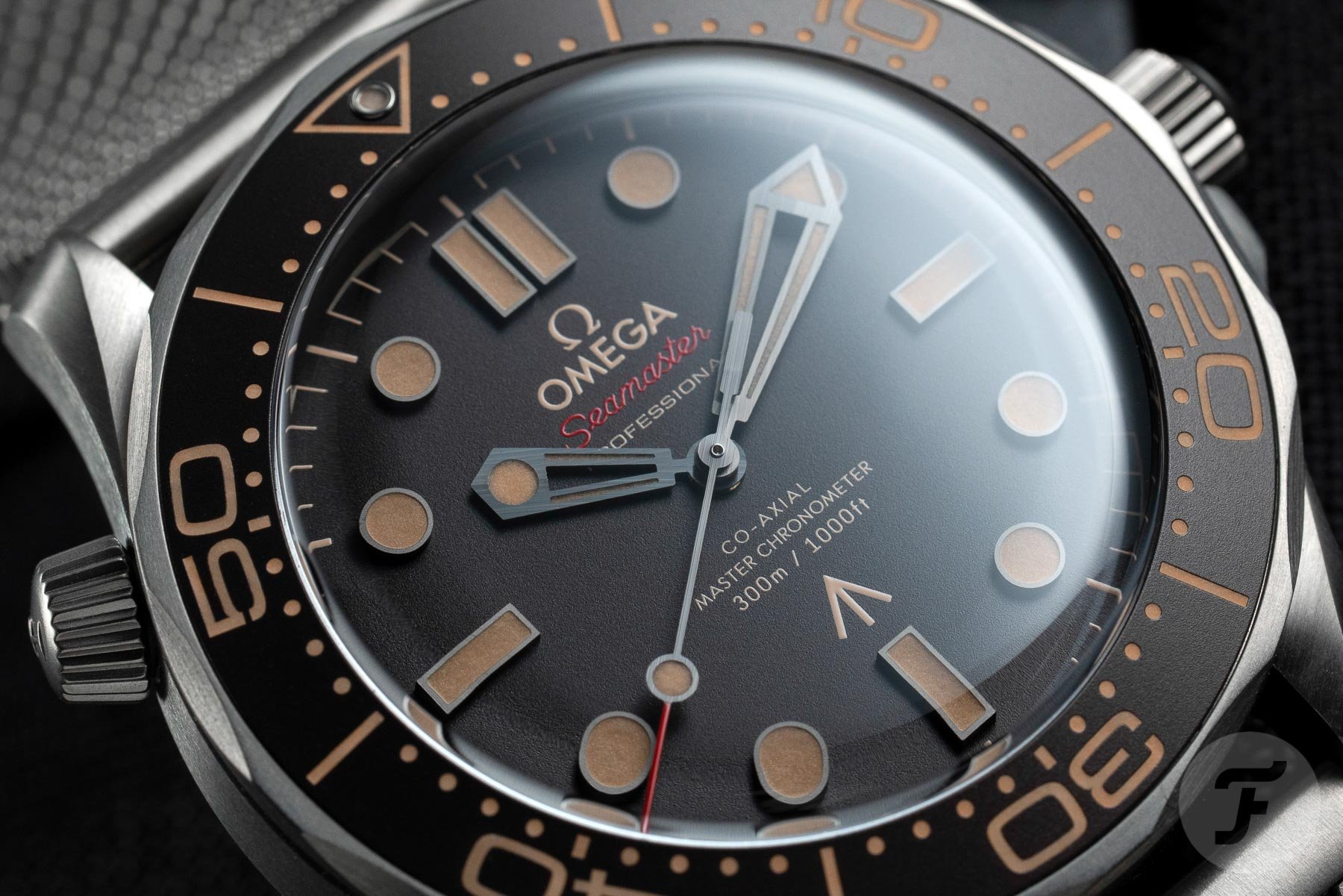 The Omega Seamaster 300M NTTD gives you a choice of two straps. While the nice-enough mesh bracelet may be the first choice for many, I am drawn to the NATO strap. It complements the color scheme perfectly. Additionally, the NATO strap is more appropriate for James Bond's job. All those fights and scuffles could easily see a spring-bar fail. Then who's laughing? Mr. "Smart Choice NATO", or Mr. "Floor Watch Mesh"? I wouldn't want to be Mr. Bond having to fork out for equipment lost in the field, especially with its classified technology!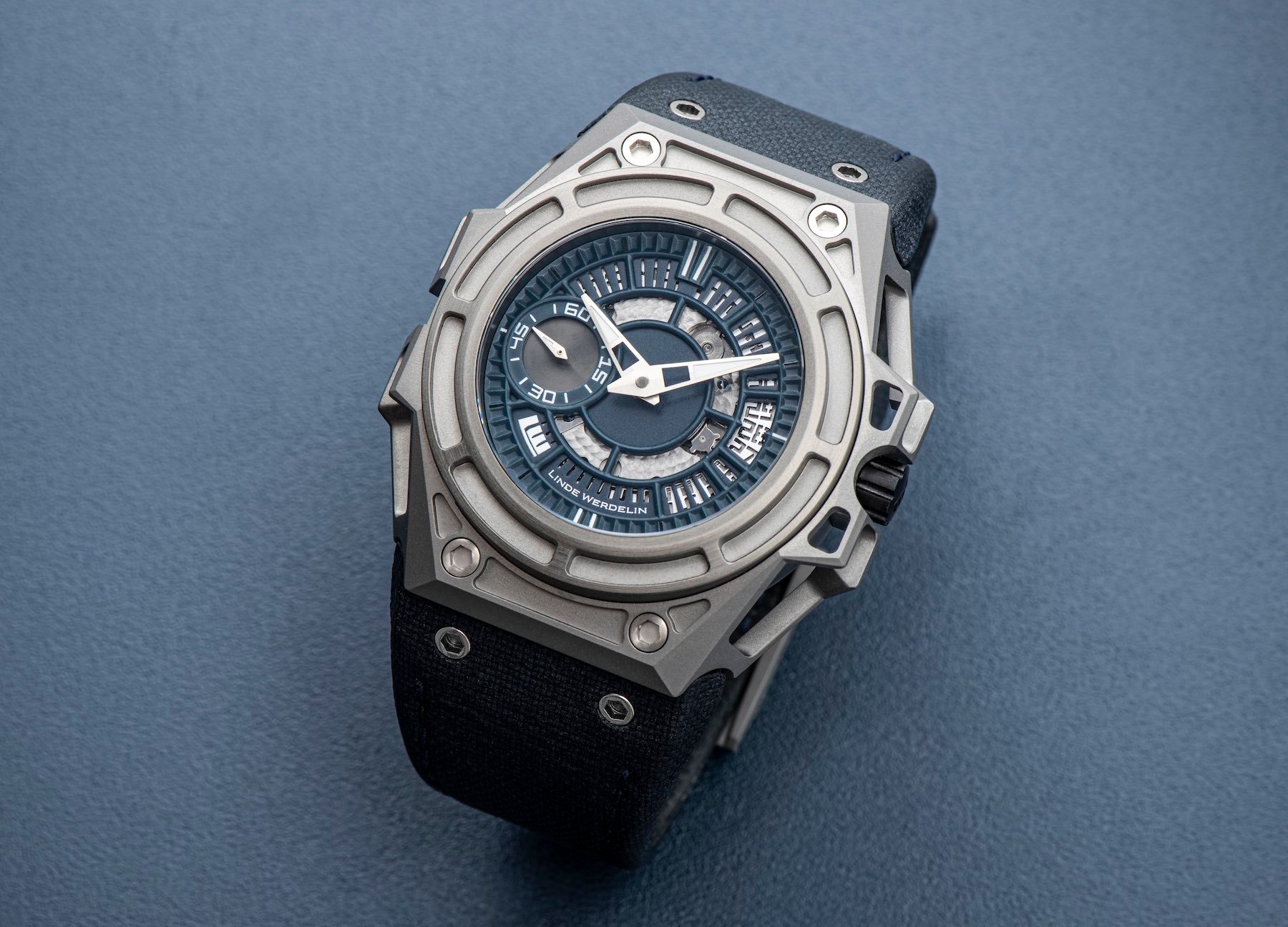 Linde Werdelin SpidoLite
Rounding off this list is the most unorthodox pick of the bunch. Linde Werdelin is a Danish independent brand based in London. Its über modern-looking SpidoLite watch is a very cool piece with an even cooler story. Linde Werdelin sponsored the renowned mountain climber and explorer Leo Houlding on one of his Everest expeditions. Upon his return, he noted he was pleased with the performance of his watch but requested that it be made even lighter in weight. Linde Werdelin happily accepted the challenge and came up with the SpidoLite.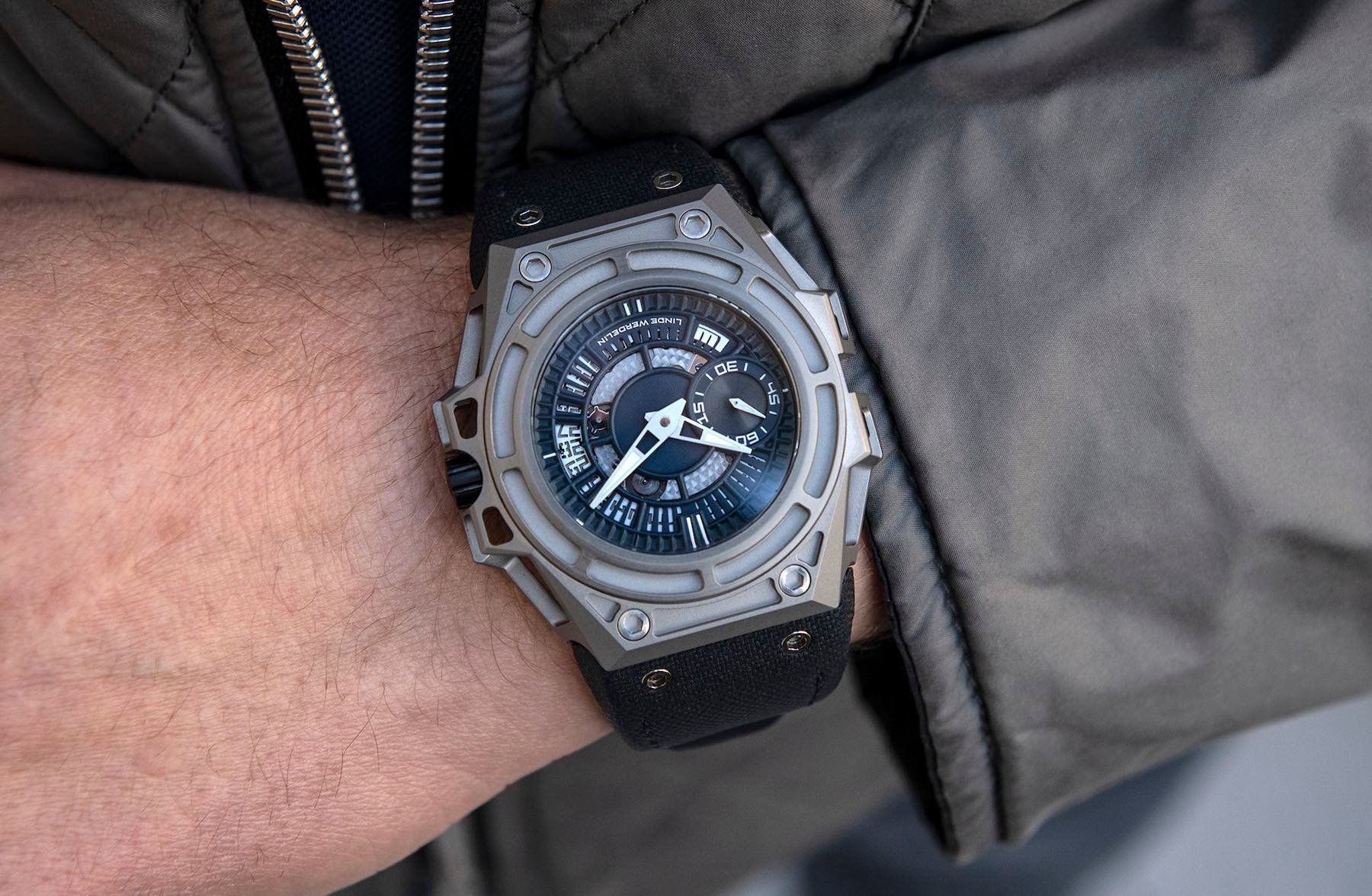 The unique skeletonized case is right up my street, and those who know my somewhat eclectic taste in watches will agree. At the start of 2020, Linde Werdelin launched two new models in the SpidoLite collection. These were the Arktis Blue and the Summit Green. Seeing as Zenith brings the green to this list, I'm going with the Arktis Blue. It's a deep and rich shade that really complements the hues of the blasted titanium case.
What are your top titanium watches?
So there you have my top picks for the best titanium watches for the cold winter months. Which watches make your list? Do you agree with any of my picks? Let me know in the comments!
Follow me on Instagram: @davesergeant | @fratellowatches