Blancier: Watchmaker for a Weekend
Watchmaking class starts now! Be a watchmaker for a whole weekend in Germany. You'll start with a few theory lessons on watchmaking, but soon you will be polishing steel, creating blued screws, engraving your personal serial number in the movement etc. etc. After a weekend of hard work, you will leave the Blancier Lottermann & Sohne seminar in Mannheim Germany with a brand new unique wrist watch.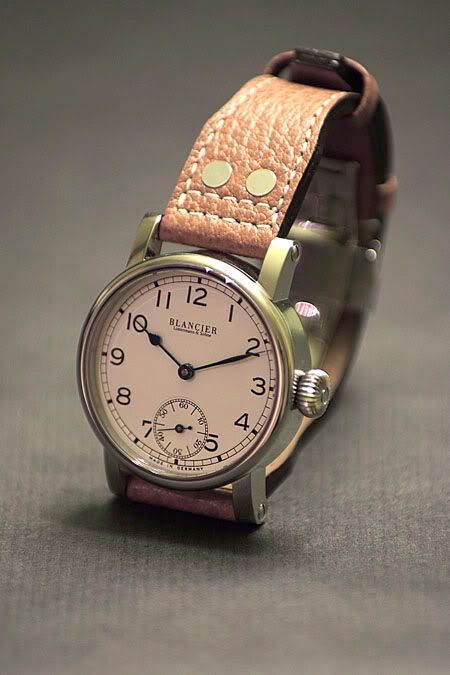 A two-day seminar in Mannheim/Germany includes:
the mechanical wrist watch you created;
documentation of the theory lessons;
an incredible watchmaing experience!
This seminar costs only 890 Euro! This doesn't include a hotel, but for just a small additional fee (adding it up to a total price of 950 euro), that can be arranged through the website of Blancier as well. The watchmaking course is lead by Till Lottermann and Franz Wolff, two watchmakers with incredible skills. You can read more about their creations in my article on the Watch 2008 event in Maastricht, where Blancier was present with a very impressive collection of watches.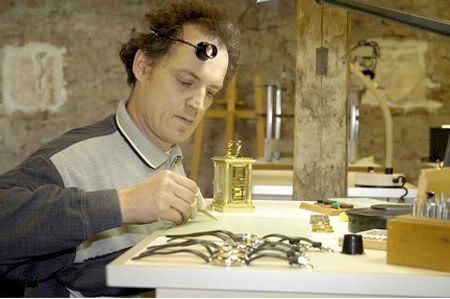 As what I've understood from visitors of this watchmaking weekend, patience seems to be the key word. Don't lose your temper when you drop that screw or gear for the 10th time. 😉 Both master watchmakers Till Lottermann and Franz Wolff, will guide you through the two days, but it is still hard work for the unexperienced watchmaker. But when you succeed (and you probably will, with the right effort and enthusiasm), you can at least say you built your own mechanical watch!