Bosphorus Leather Brings Evermore Luxurious Storage Solutions To The Masses
A hexagonal roll and an elegant croco-leather watch case...
My Bosphorus Leather obsession runs deep. Now, just a couple of years after discovering this charming Turkish leatherworker, I own six separate Bosphorus products. In my opinion, the material quality has been consistent from day one of my relationship with the brand, but the refinement of the company's output has improved release on release. Last week, I received an eight-watch storage case in crocodile leather and an olive green hexagonal watch roll in "Togo" calf leather. As they make such an attractive chromatic pair, I thought I'd buddy them up in a single review.
I've gone on record recently claiming to own 77 watches. At one point in my life, at least, that was true. I'm not sure if 77 was the high point or just a point that I passed on the way up and the way back down again. I can safely say, however, that after a spate of recent consolidatory trades, I am comfortably below that number as it stands.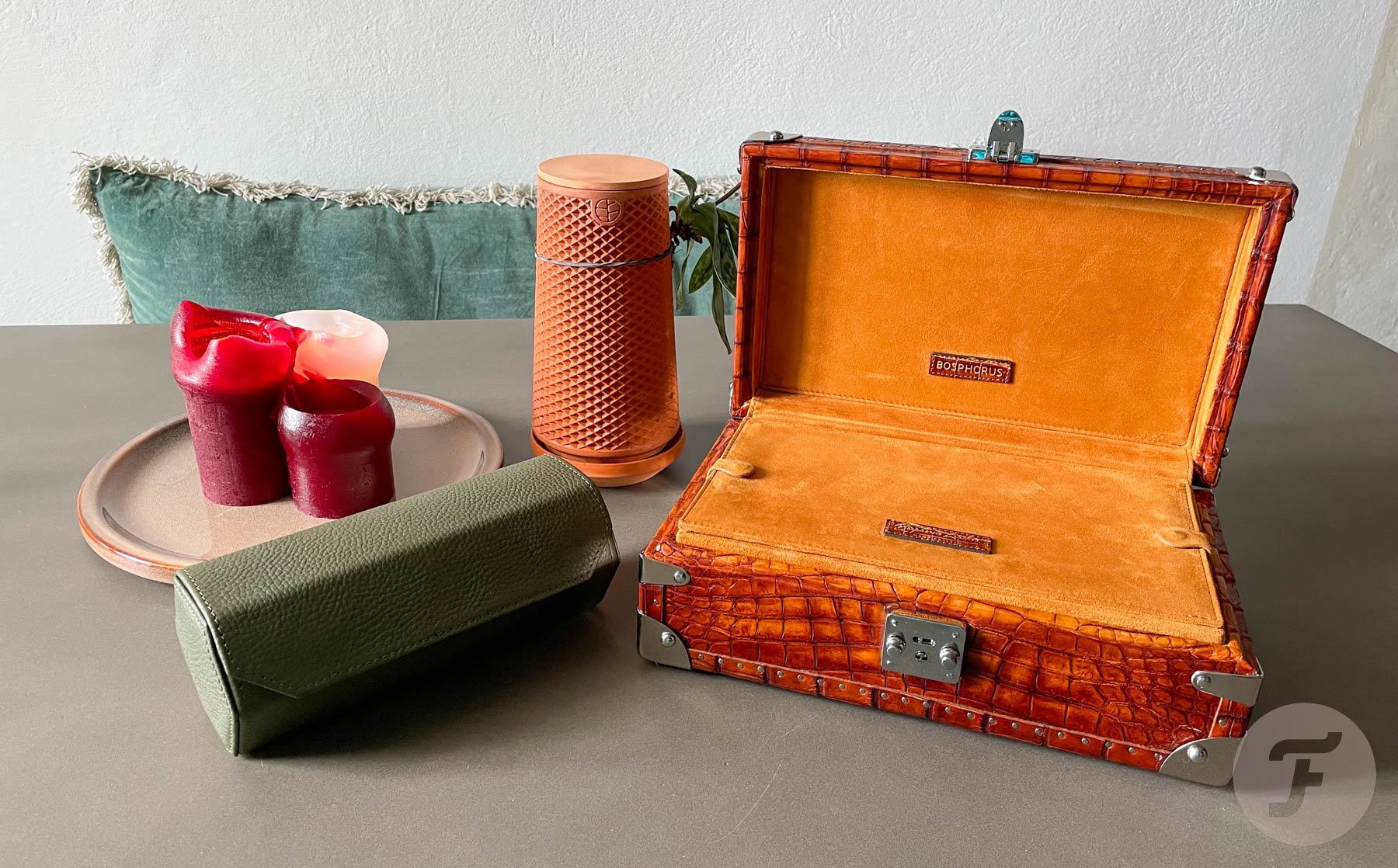 Smaller storage solutions are suddenly cool
As such, storage solutions that house fewer pieces became of interest once more. For years, I have sought the biggest boxes known to the industry. I have an enormous Peli case from To The Hour that can house 21 pieces on a single level and an even more extreme "chest" from Bosphorus that holds 30 pieces in total (over two levels).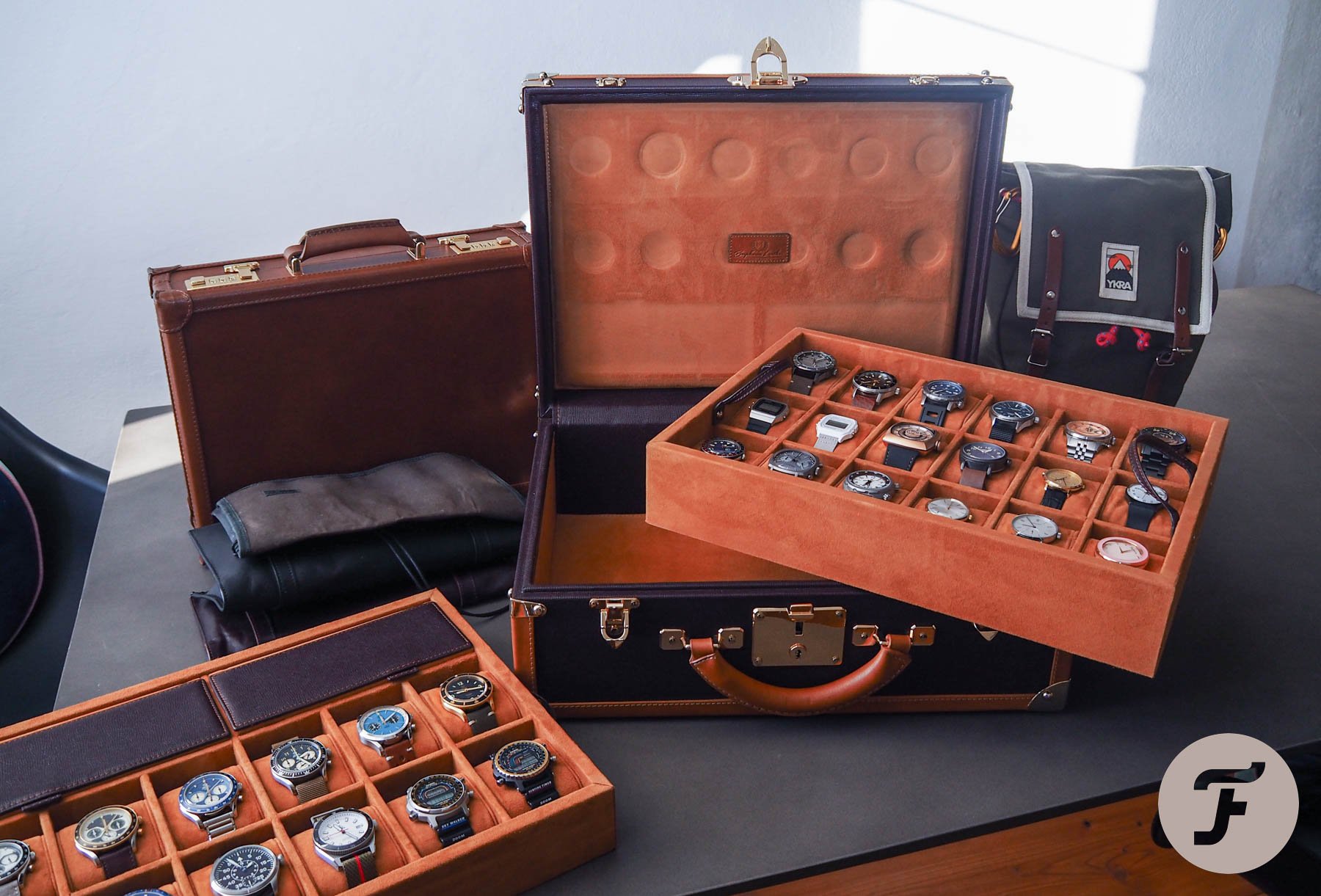 That chest was, along with a 15-watch briefcase, the first item I owned from this company. It has served me well but now acts as a physical trading block for pieces about to exit my collection. It has been a strange evolution for that case in particular, but the 15-watch case, which I once considered to hold a sacrosanct and untouchable position in my collection as "the prime box", is currently going through the same transition as I find myself asking for the very first time if I could possibly whittle my watch collection down to just eight pieces…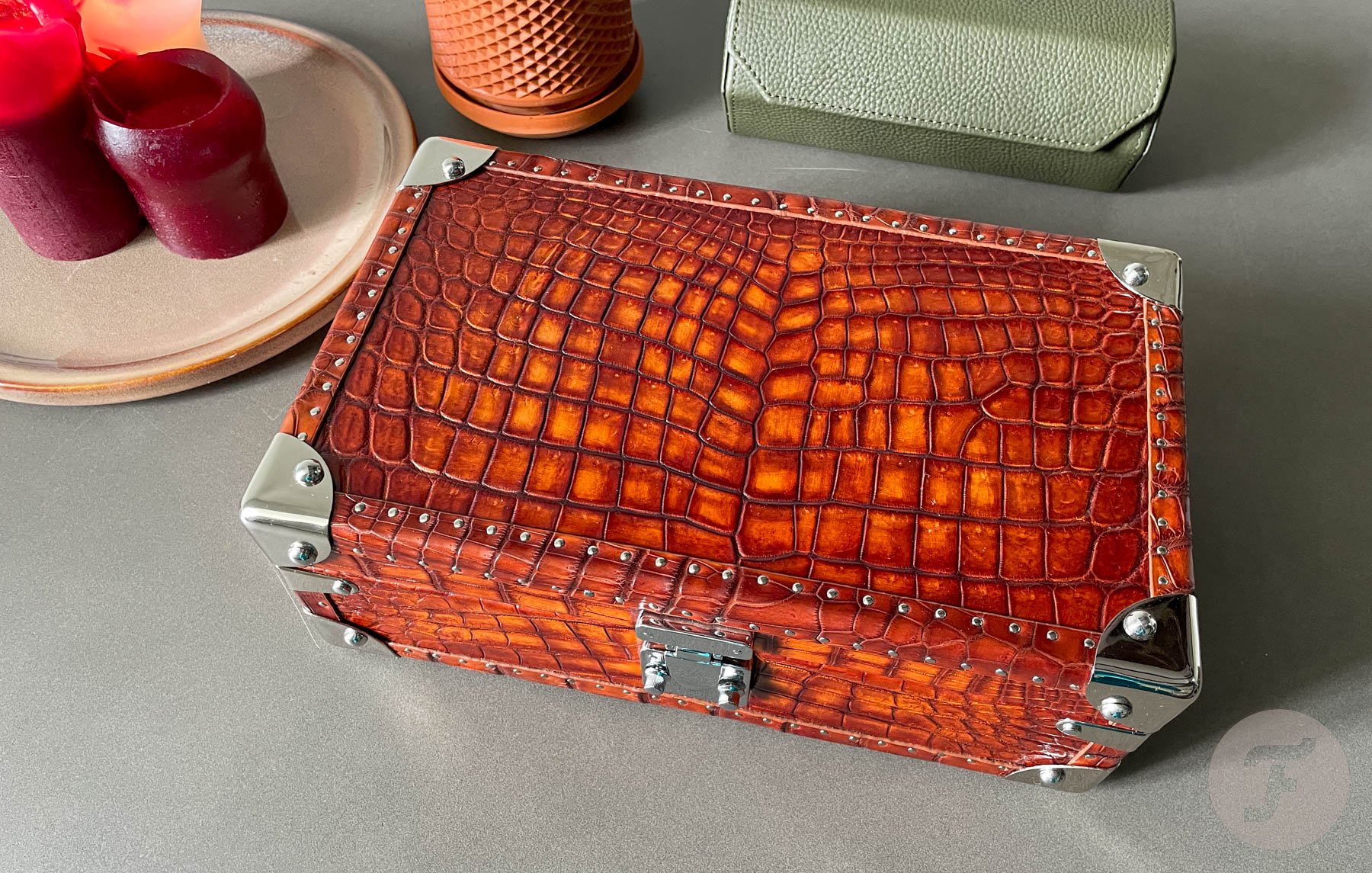 Spoiler alert
The answer is no. I had a quick think about it and decided it was nonsense. Let me start from the top: I have a Schofield watch that I toiled for years to add to my collection. I achieved that a year or so ago, and nothing will see that watch prised from my grasp. Importantly, that watch comes in a box that I value more than some of my other watches. There is no justification for taking that watch out of the box that its god (Giles Ellis) intended to be its home (even if he did make it possible to remove the solid block of cedar that holds the watch in place so it can instead be used as a strap or curio store).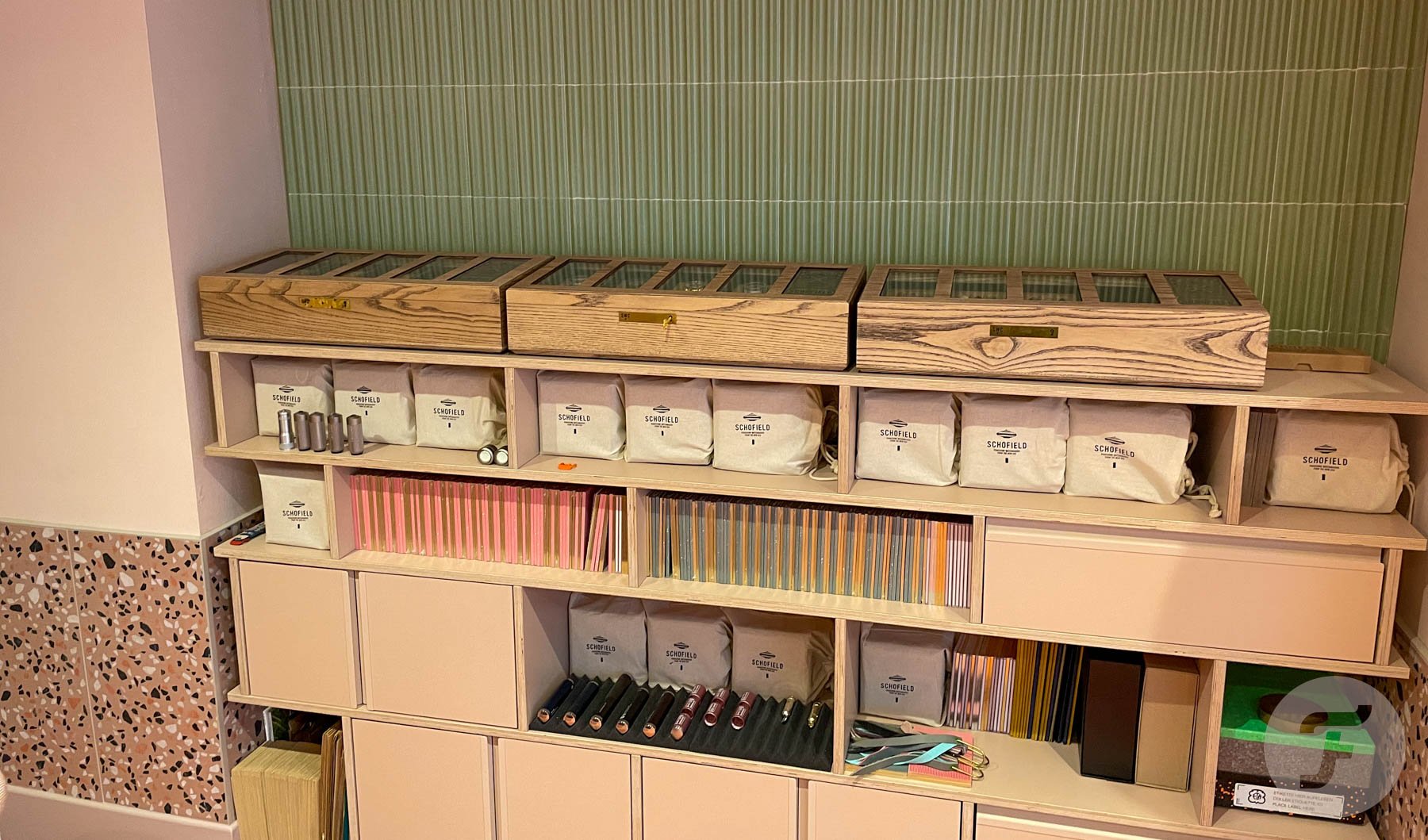 I have a list on my iPhone (no joke) called "Watch Organization". Predictably, I use this list to keep track of which watches live where. The Schofield is on its own list and nicknamed the "Homebody" because it is the only watch I own that lives in its original box. Then I have my soon-to-be three-watch collection from Laventure, which has just laid roots in this fetching green watch roll (a color so synonymous with the brand that it could barely be more perfect a fit). That leaves me with the eight-watch case I recently acquired as a possible home for the remainder of my strictly distilled collection…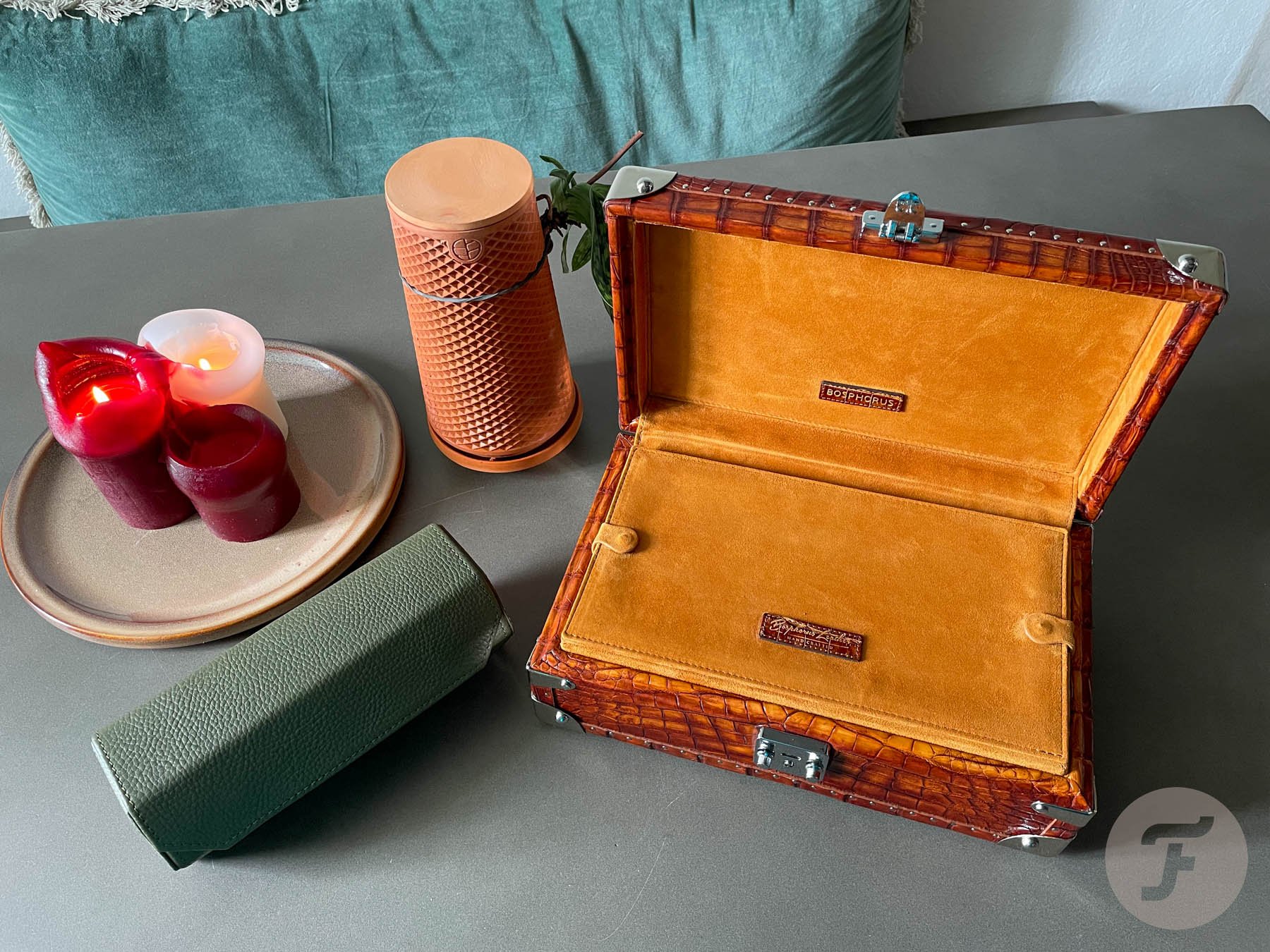 An uphill battle made easier by the quality products it has led me to
I appreciate how incredibly "first-world" this conversation is, so please forgive me in advance. However, I'm hoping that if you've found yourself trawling the pages of Fratello deliberately, you are at least interested in the luxurious pursuit of watch collecting (and in answering the question of what to do with all these watches once you have collected them).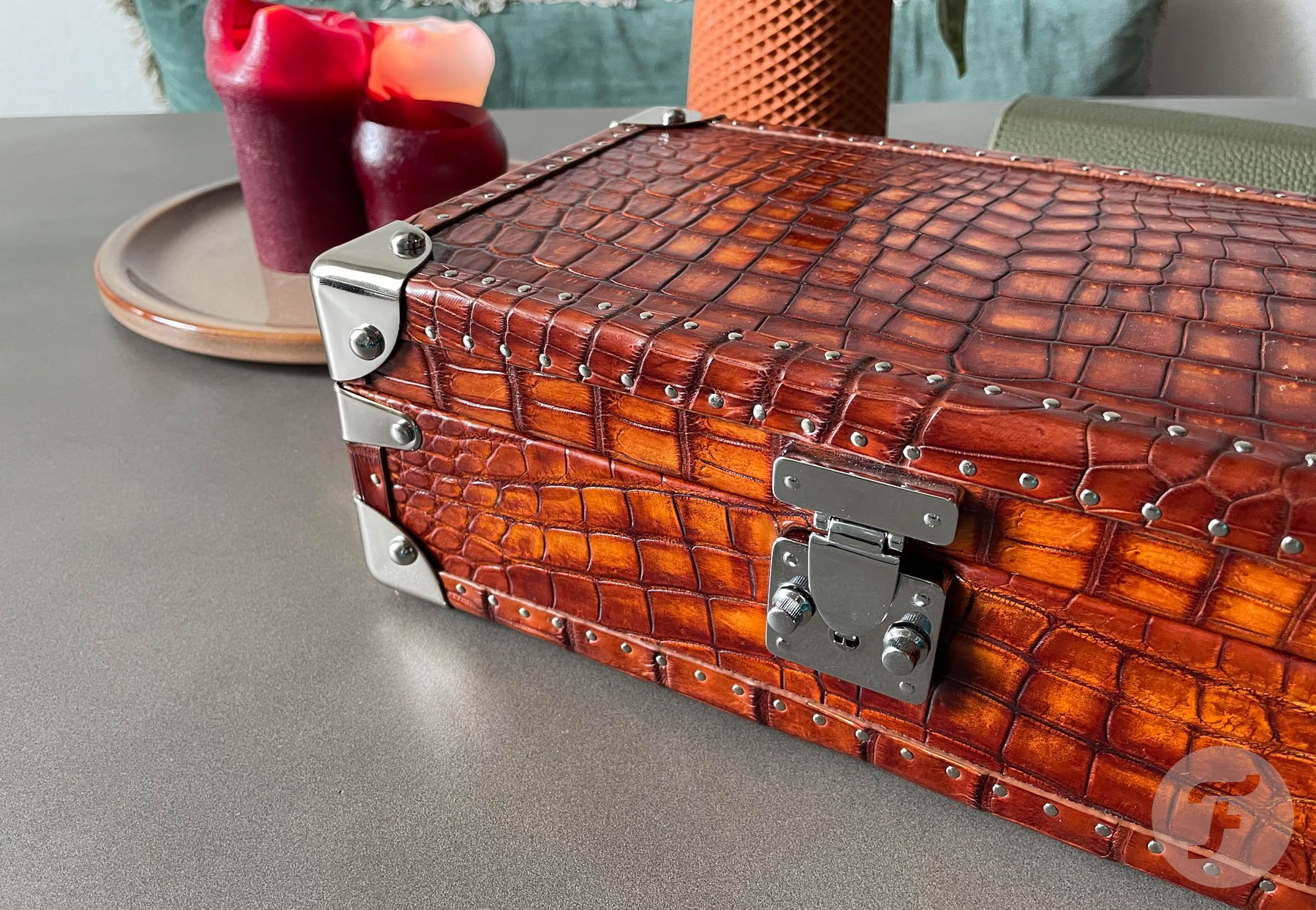 While it may not be particularly common practice to buy storage solutions that are too small for your current needs to force yourself into selling off vast swathes of your painstakingly curated collection, I am finding it a healthy exercise. It helps too that the case into which I'm trying to squeeze my collection is very well made.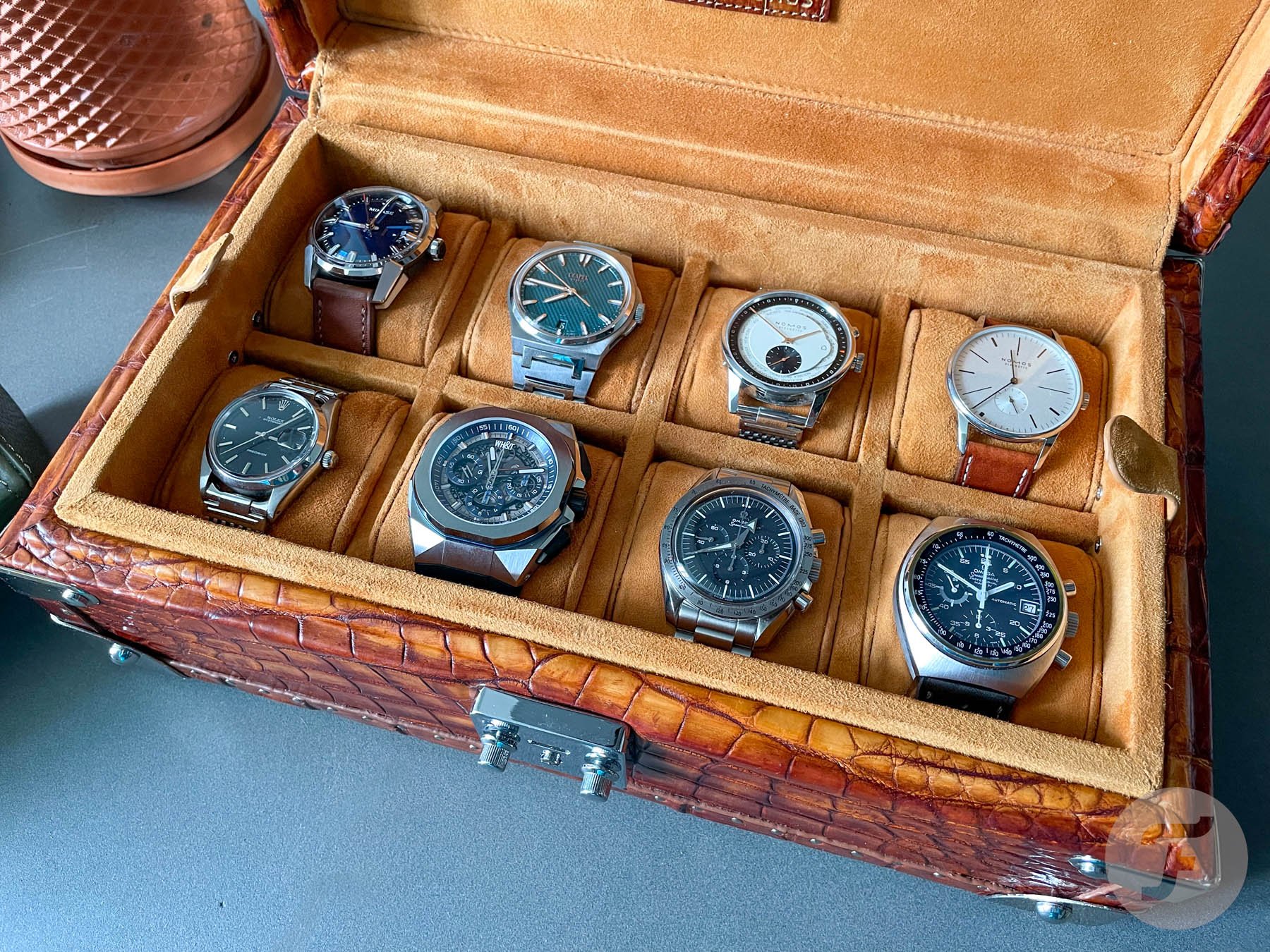 The case specifications and features
This case, covered in glossy brown crocodile leather and outfitted with stainless steel hardware, measures 306mm wide, 188mm deep, and 124mm tall. Empty, it weighs 2,345 grams, which is quite a lot for a case that size, let me tell you! Full of watches (and I picked eight watches of variable sizes to give a decent average weight), my case weighs 3,154 grams. It feels like a robust, well-made, and perfectly safe haven for an eight-piece collection.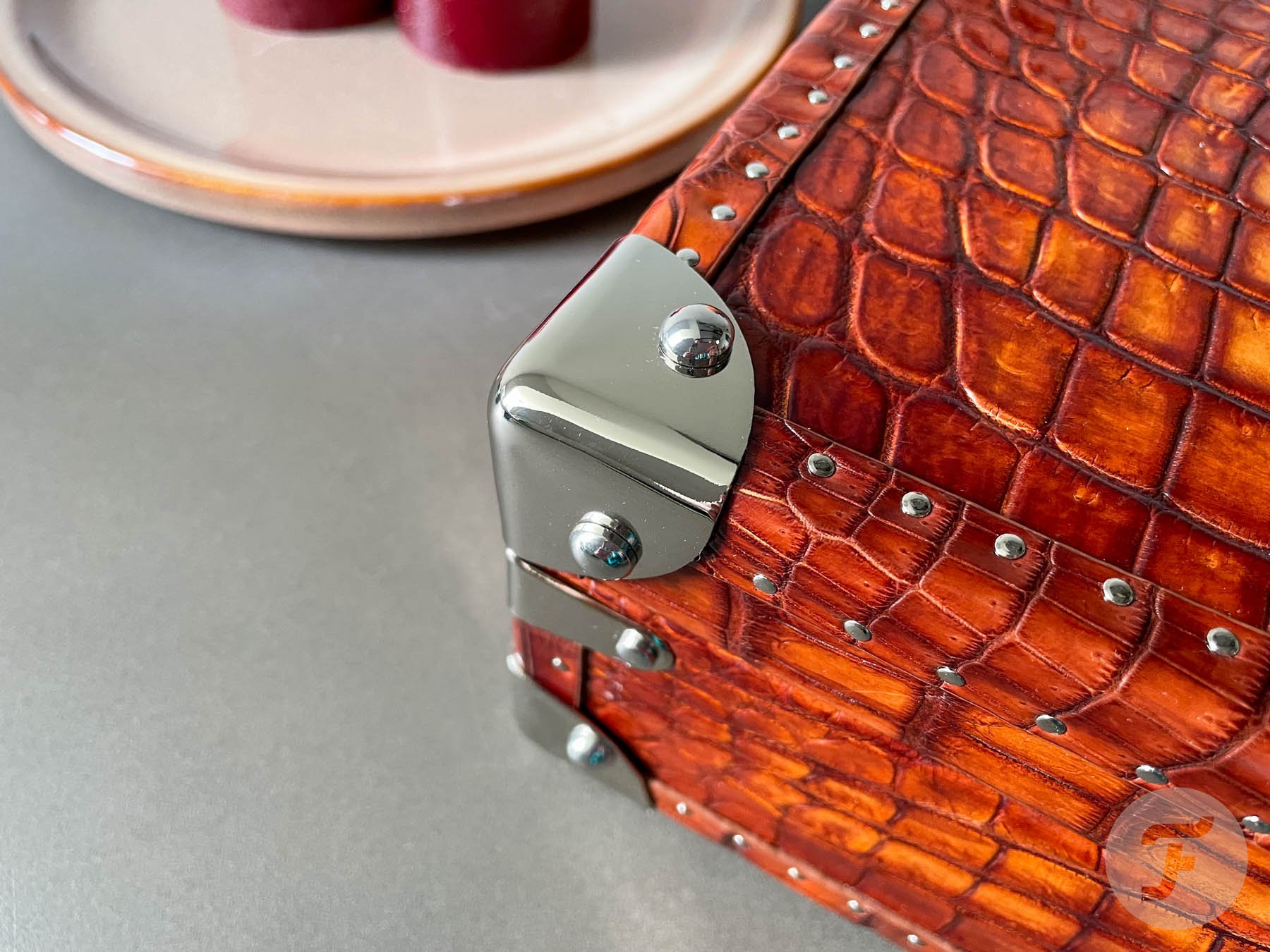 The case's corners are protected by heavy-duty steel reinforcements. These can scratch softer surfaces like wood or concrete resin (I know this because my dining table is made out of it), so be delicate when moving the box around. It must be said, however, that they perform their intended function admirably. The locking mechanism on this box is also very satisfying to use. A spring-loaded fold-down latch is released by squeezing two knurled knobs together.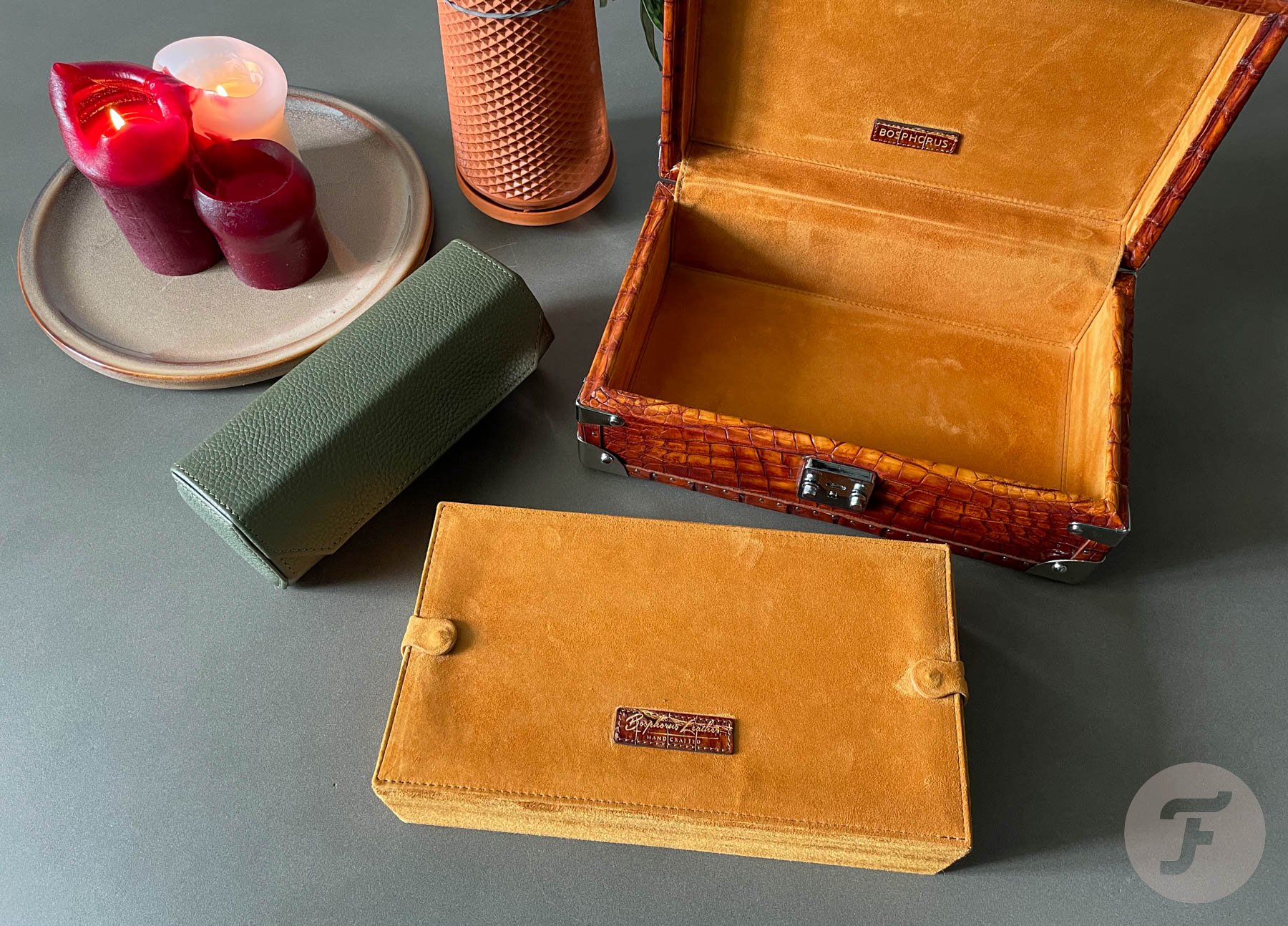 In actuality, only the left-hand knob moves, and the right is simply used as an anchor point for your finger. This is a smart system because the latch has quite a vicious spring on it. Were it not thusly positioned to avoid your fingers when it pops up, it could probably break or at least bruise them with no trouble at all. This latch does come with a locking key that I never use. I once had a problem with a locking watch box and vowed never to risk it again. And besides, there's very little point to locking it unless you have this case screwed to the bottom of a safe and you're convinced a thief who has gotten that far would be deterred by a lock that I am sure I could break with a standard kitchen knife and a swift punch.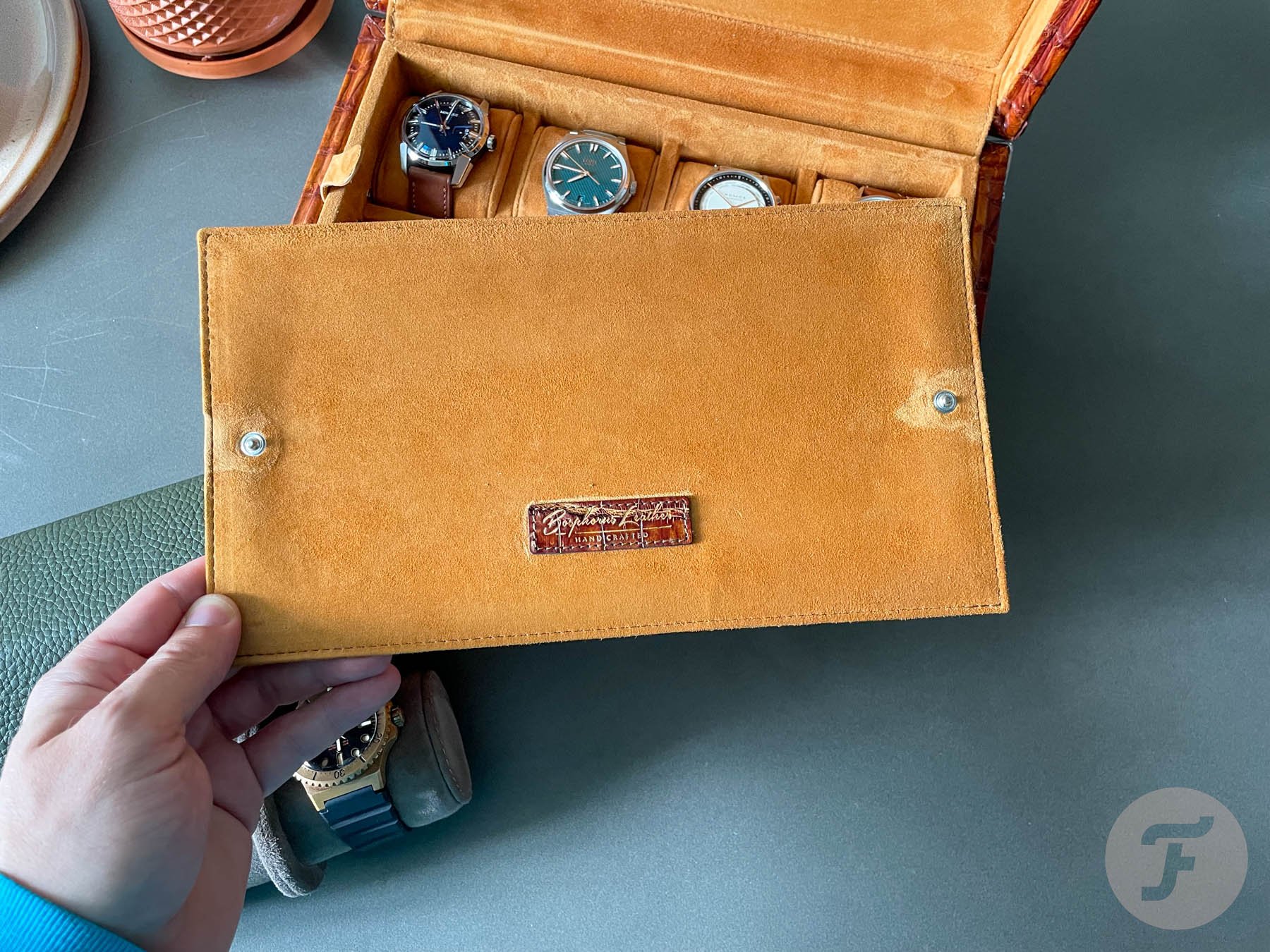 Is it really not worth locking it?
If you want to use this case as a travel case (which I doubt given its refined finish and weight), then maybe you could justify locking it if you were to stash it in hold luggage (also not recommended). However, even if this case pops open in transit, the watches are protected by a button-down cover coated in suede and branded with a little leather plaque engraved with the Bosphorus Leather wordmark. Now, in exactly the scenario described here, this would be a good thing. Personally, however, I could happily do without it. I find these protective flaps a real faff. I have one on the Petra case that I reviewed, and I never liked it for the same reason. However, it is not a "bad" feature at all.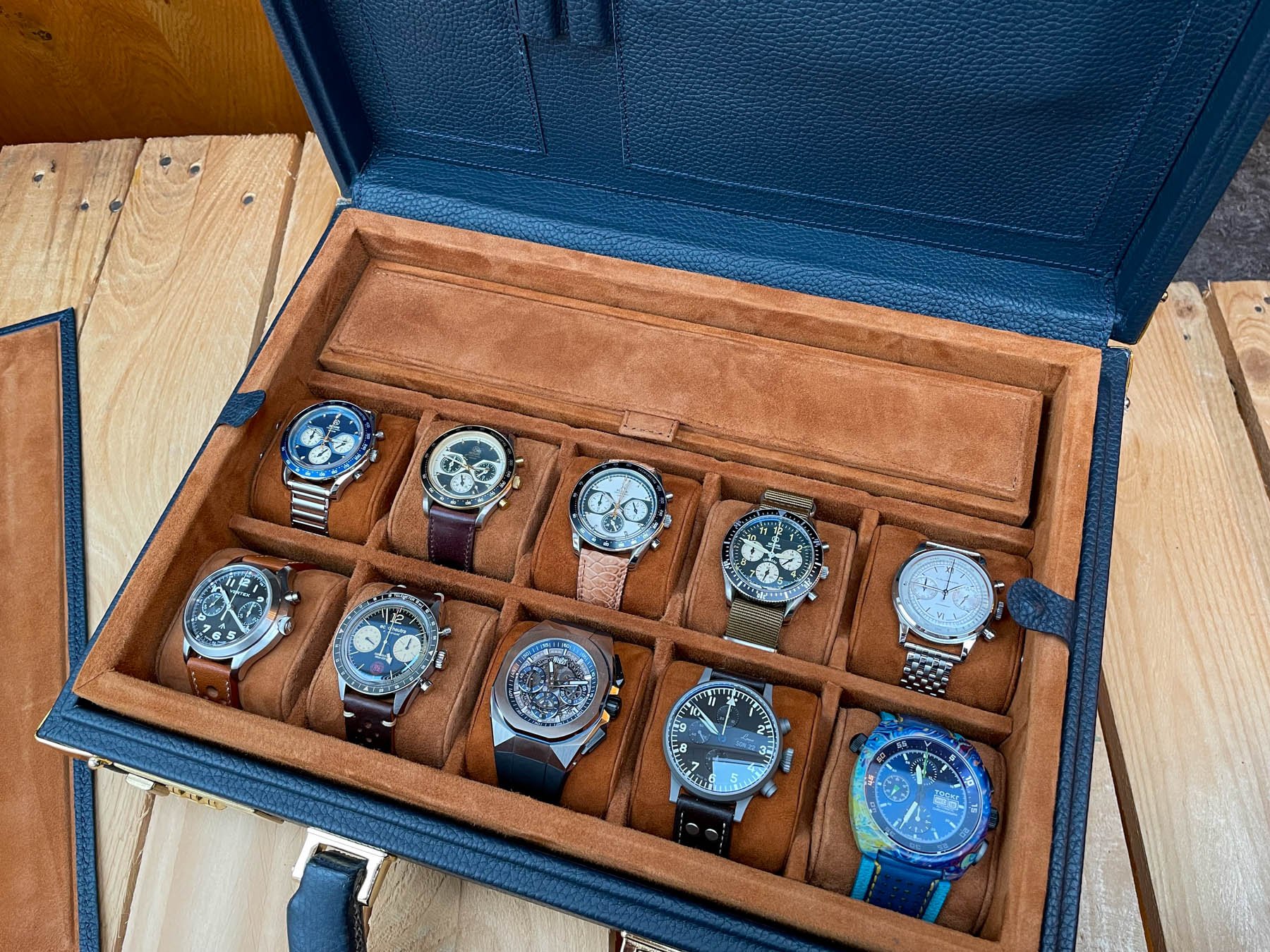 I also have it on the blue briefcase that I reviewed here. The internal flap seems worthwhile because I carry the briefcase around with me. On the handleless cases, however, I could simply do without the flap because I personally would never use them to transport anything.
Honestly — and this is just a personal opinion — I prefer not to touch suede as much as possible because of my acidic perspiration. I'm always terrified that I'm going to dirty or stain it or wear down the fibers. Those little button flaps are my nemeses, as helpful as they intend to be…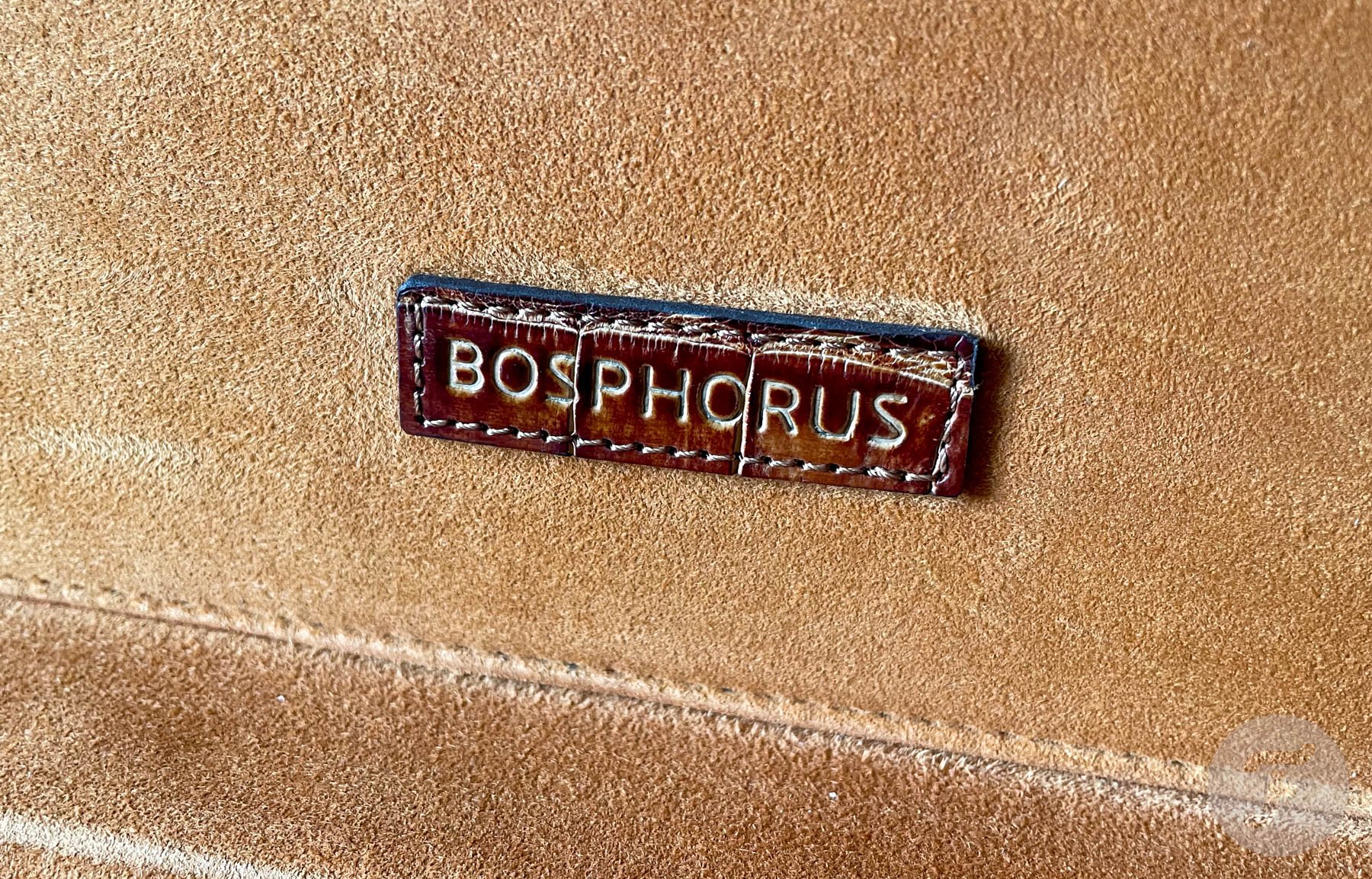 The branding is better
Before receiving this Bosphorus case, I think my favorite one was the 15-watch case I've had for over a year. I thought the briefcase was arguably the best "product", but it never held a torch to the original "prime box" in my heart. As much as I loved that box, however, I hated the inside lid's branding. Stamped in gold foil, the old, certainly more ornate Bosphorus logo couldn't help but wink at me every time I popped the lid. Here, however, we have a really crisp sans-serif font stamped into leather matching the case's exterior. Is it necessary? For me, no. I could happily have an unbranded case. But as far as the branding goes, it's a massive improvement.
A box for all seasons
Although this is clearly a watch box, it doesn't have to be. The interior watch tray, which is split into eight separate cells, lifts out. Therefore, you could store your eight watches in the lidded interior tray and use the outer box for something else. That might be a strange thing to do with a watch box costing €5,070 but to each their own.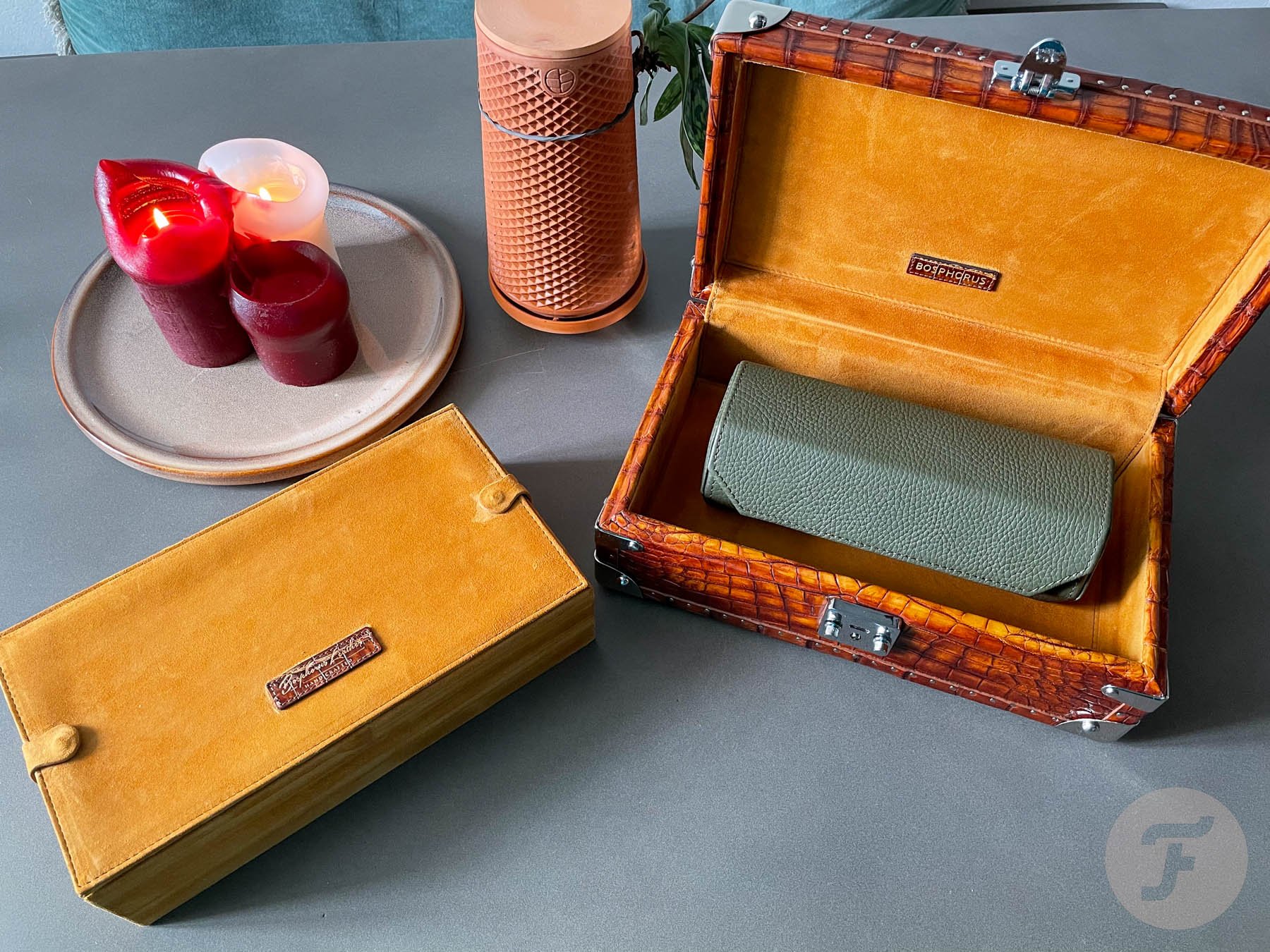 I do appreciate that added flexibility, but for me, this box is a watch box through and through. One of the things I love most about this box, particularly, is the cushion size. Somewhat surprisingly, cushions and watch cells in Bosphorus cases are not a standard size. Here, in this crocodile-leather watch case, the cells are the smallest I've seen. Similarly, the cushions are the most compact. They still have excellent flexibility and lateral compression, but they are a tight fit regardless.
I have a small wrist. At 16.5cm in circumference, I would say it is on the smaller side of wrists in this industry. As such, my bracelets are all set to fit. Perhaps concerningly for bigger-wristed collectors, these cushions fit my watches perfectly. While the tightness of the cells would certainly prevent any movement once the watches were in place, it's fair to ask if you'd even be able to fit a watch sized for a 20cm wrist in these pockets at all…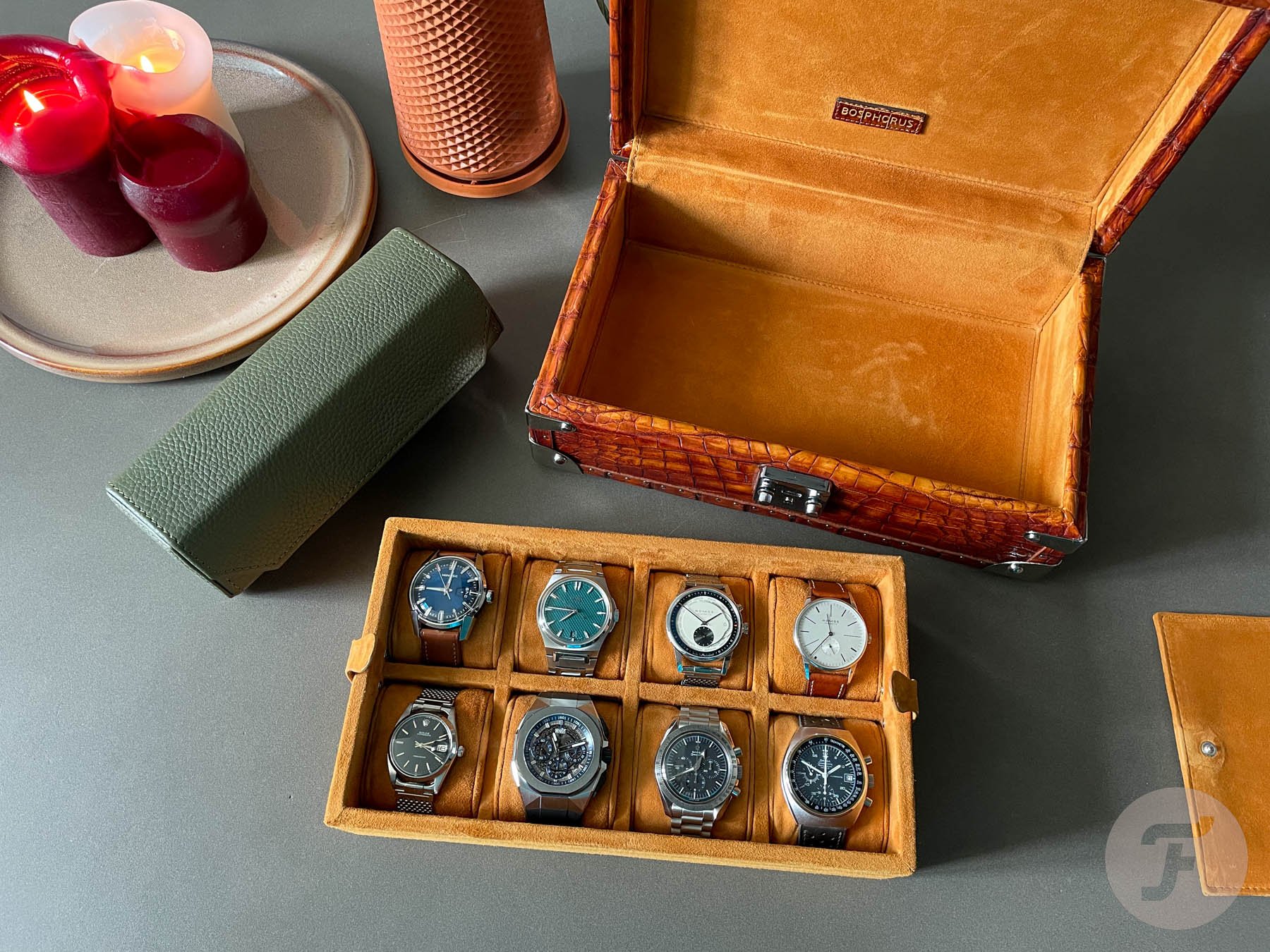 Overall rating
For me and my small wrists, however, this box is bizarrely perfect. I could not have had the cells and the cushions tailored to fit any better. I would recommend contacting Bosphorus before placing an order, however, and asking for confirmation that your watches will fit comfortably in your chosen product. The team is very communicative and happy to help. Customizations of leather, hardware, lining, and other personalizations (like branding removal or even the absence of the internal button-down lid if you, like me, could do without it) are possible.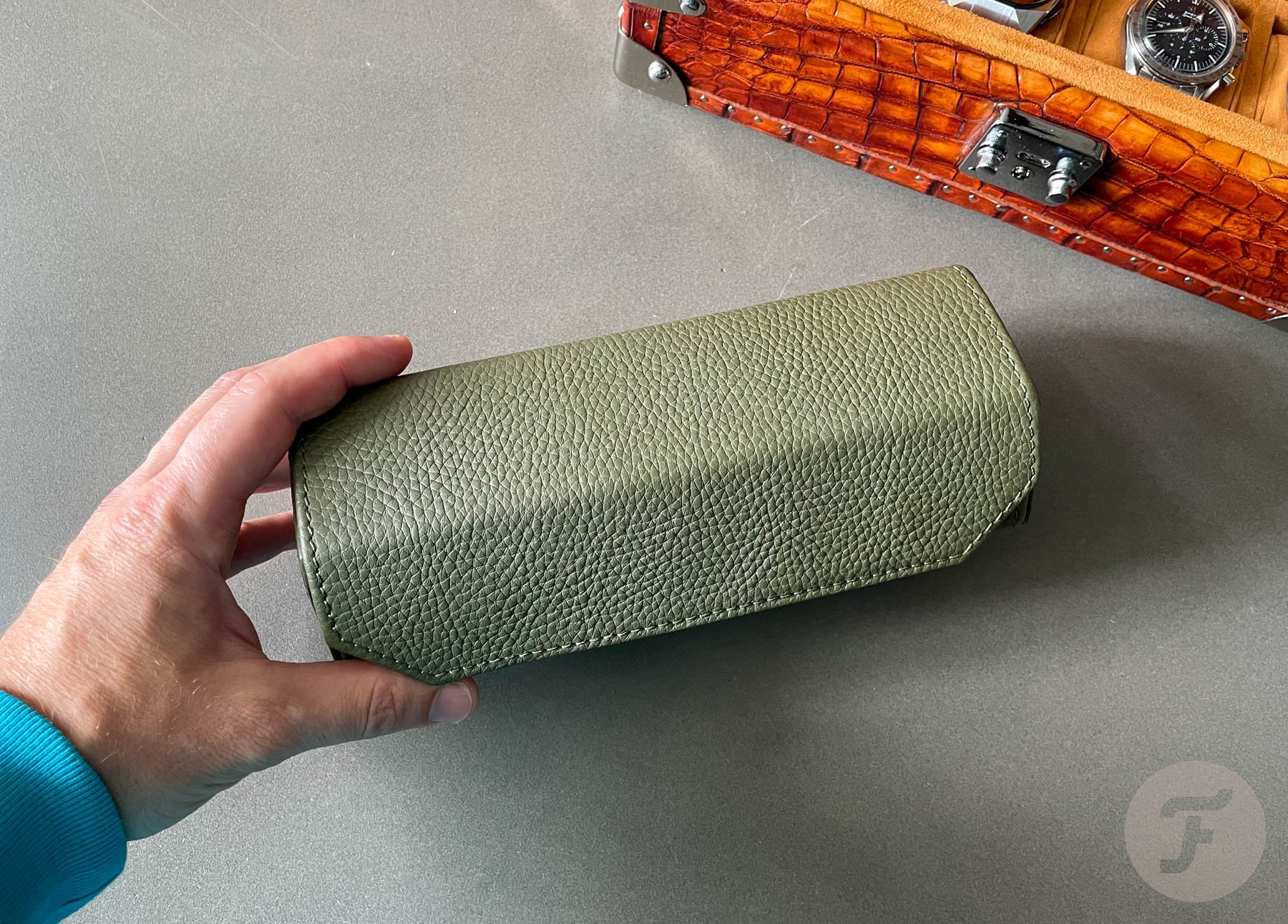 The hexagonal green roll in focus
I'm in love with the green watch roll. That's just as well because it has some incredible competition these days. Watch rolls have gotten so much better in recent years, the consumer should be laughing! While prices have crept up steadily also (this roll will set you back €380), they've never been more worth it.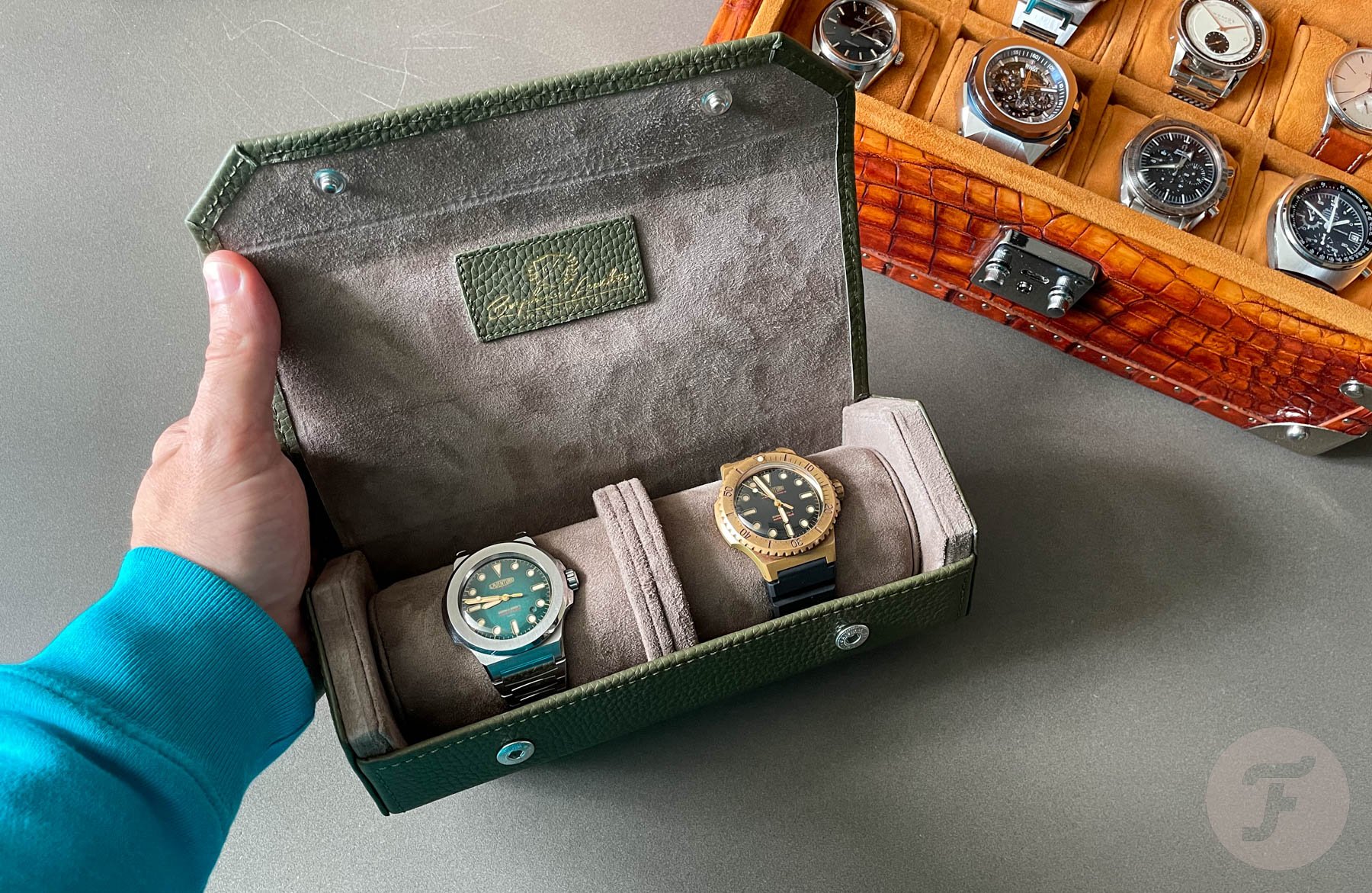 One common feature that I generally like and was initially sorry to see absent here is the fitted "slide-out" cushions. They always gave me a sense of solidity. I find them structurally reassuring. Here, however, we have the more traditional "center roll" around which you can strap your watches. One key difference is that moveable suede separators have been included. A surprising benefit of this simple solution is that positioning both separators centrally allows you to turn this from a three-watch roll into a two-watch roll. You can see in the pictures above and below how this roll can be reconfigured for your needs.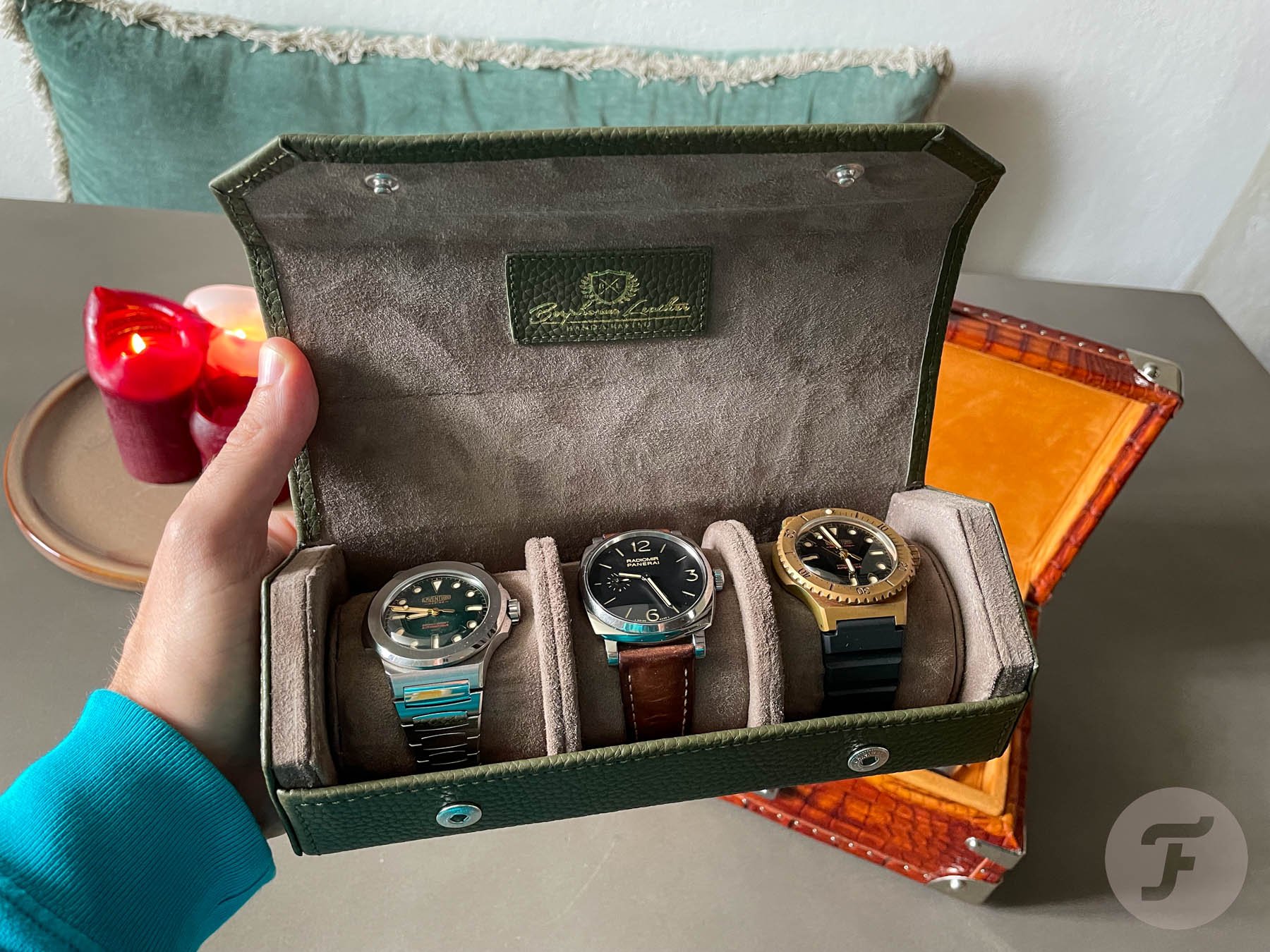 Hexagons… What took so long?
I think the first time I saw a hexagonal watch roll was about two years ago. I couldn't believe what I was seeing. Cylindrical rolls never spoke to me. I didn't like the way they just rolled off whenever you set them down. I like structure. Order is important to me. I want to be able to line everything in my collection up in a row. Flat edges mean the world to me. As such, hexagonal rolls are ten times more appealing than traditional rolls. And this one from Bosphorus Leather, while not the fanciest or the one boasting the most features, is a damn good entry in that canon.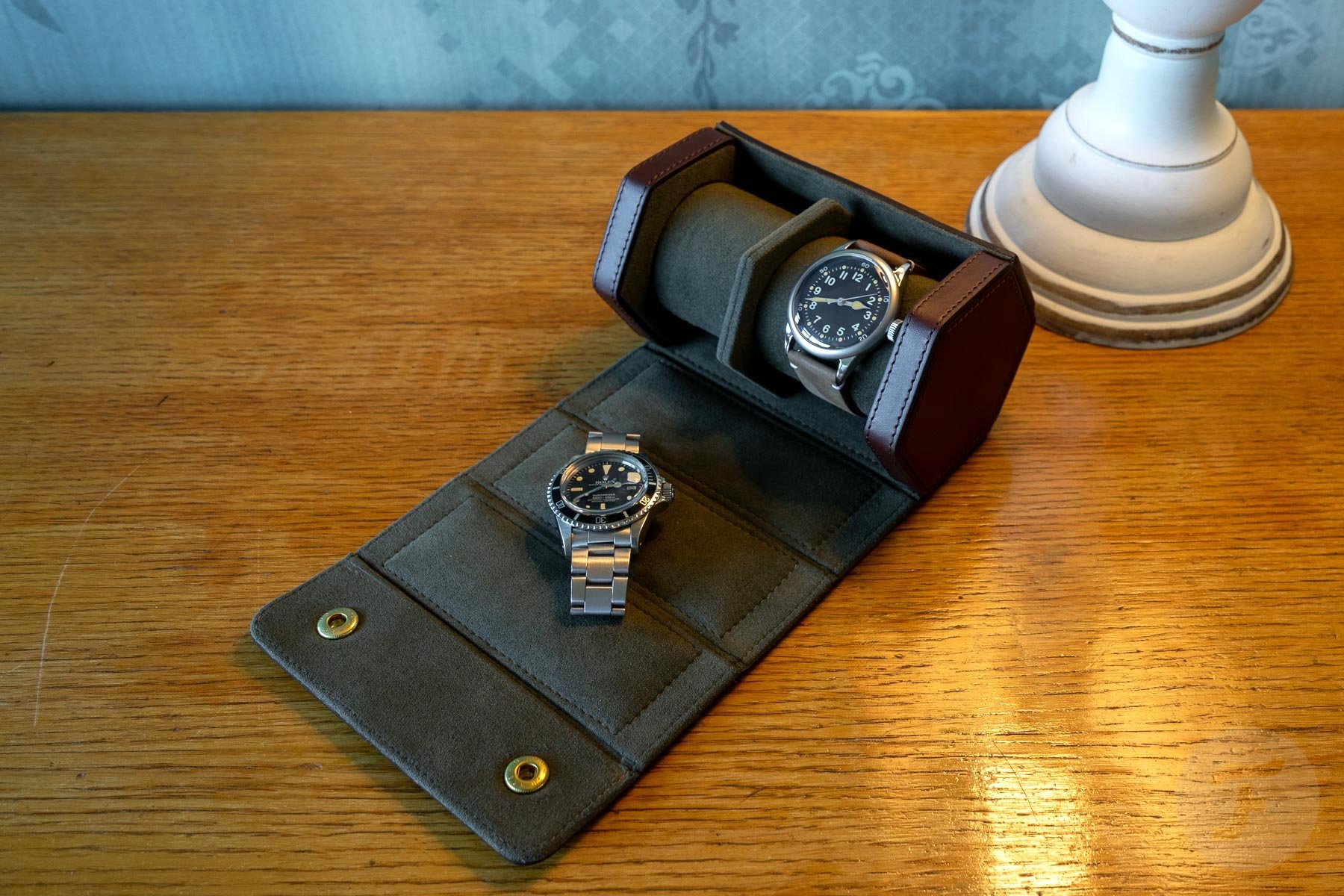 I would say that the gold standard of hexagonal watch rolls (and therefore watch rolls in general) is the Bennett Winch watch roll (handmade in England) that we reviewed here. That sweet treat folded out into a padded display surface, which, along with its impeccable hand-stitching and material selection, made it effectively peerless. But so too did its price. At nearly €600, the Bennett Winch watch roll was in a rarified class of its own. And while this hexagonal alternative from Bosphorus isn't cheap at almost €380, it is almost half the price.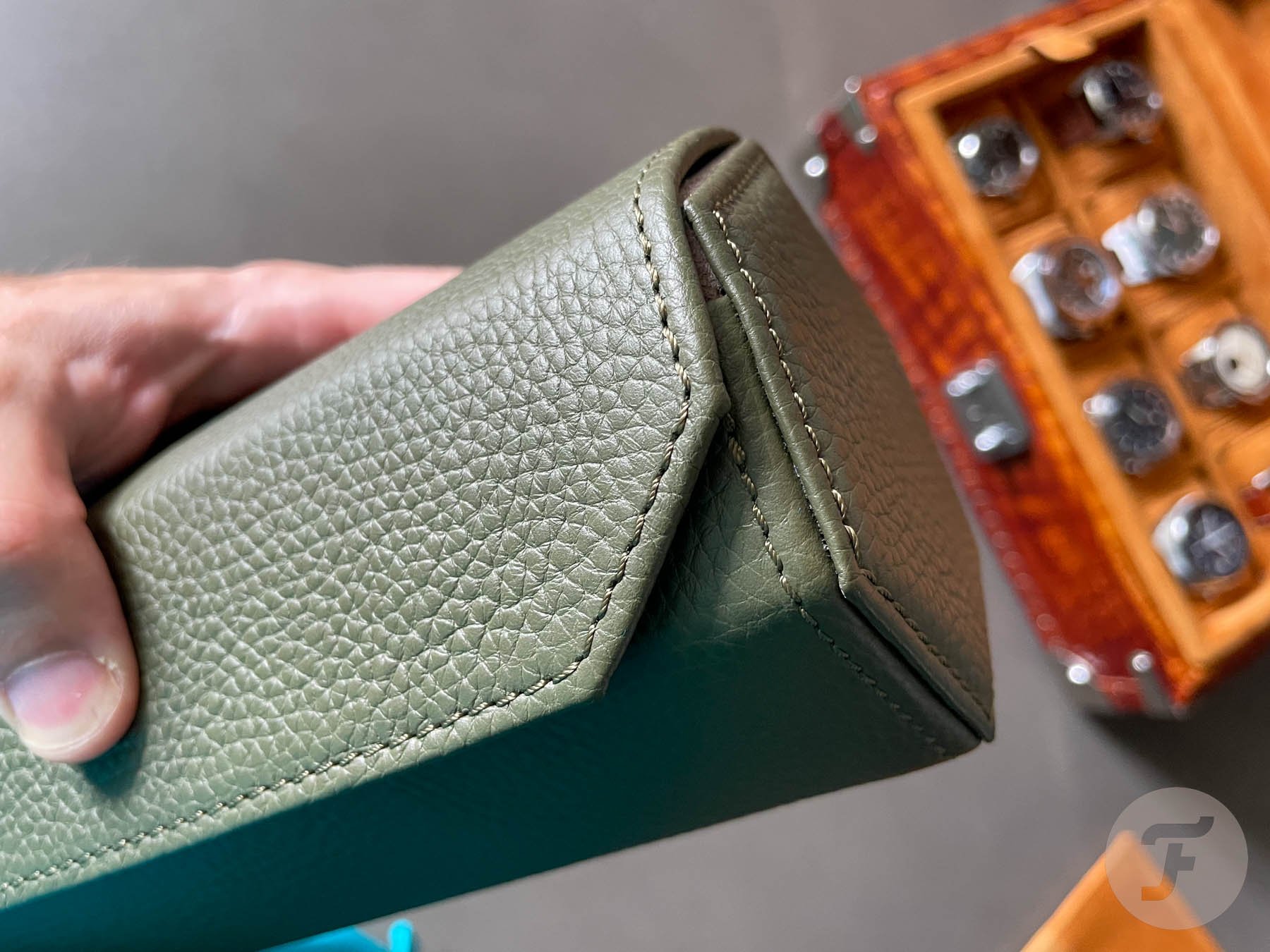 Crucially, however, it isn't just half as good. It's very nearly on the level of the Bennett Winch. In fact, I would say its only pitfalls are the fact that it doesn't fold out flat and perhaps that it lacks any external branding (which the Bennet Winch does better than anything else). The presence of the internal gold foil-stamped branding is never going to charm me as much as a good-quality engraving.
Quality resplendent
But the quality is there. The popper buttons are secure, and their backs are nicely finished and quilted with suede, so there's no chance of damaging any of the roll's precious cargo. The stitching — in this case, in a color-matched green thread — is precise and extremely well-tied-off. There are no visible threads of protrusive fibers anywhere that they shouldn't be.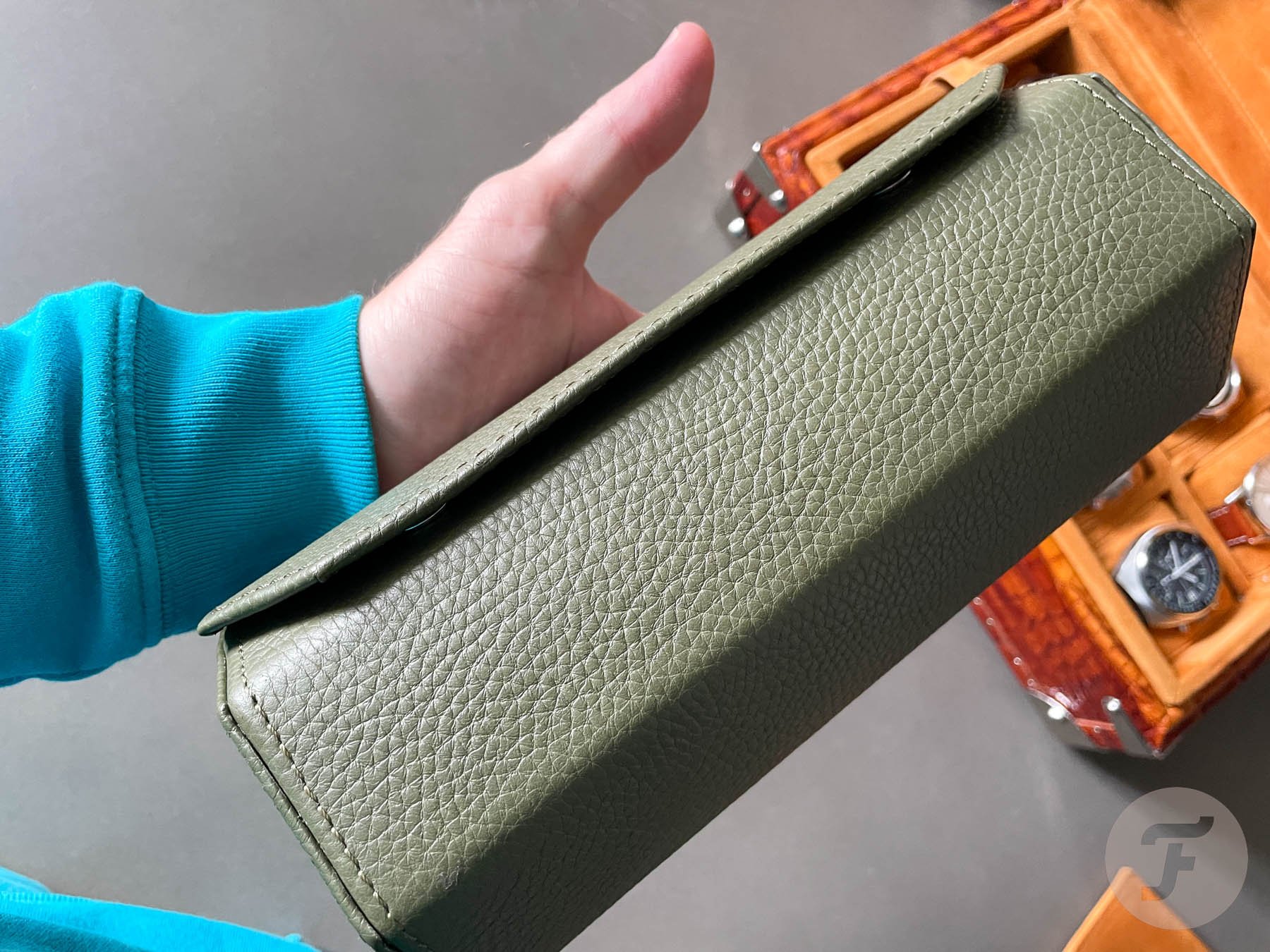 The friction fit of the central roll and the suede dividers is perfect. Everything feels locked in place and unlikely to move. My biggest criticism is the gold foil-stamped Bosphorus logo on a matching green leather tag on the inside of the lid. However, this is only because I don't love that style. In this instance, it is not a slight to its execution, which is very good. Aside from that, the edge folding of the opening flap is rougher than every other point of finishing. This is literally the only physical aspect of this roll that it is possible to fault.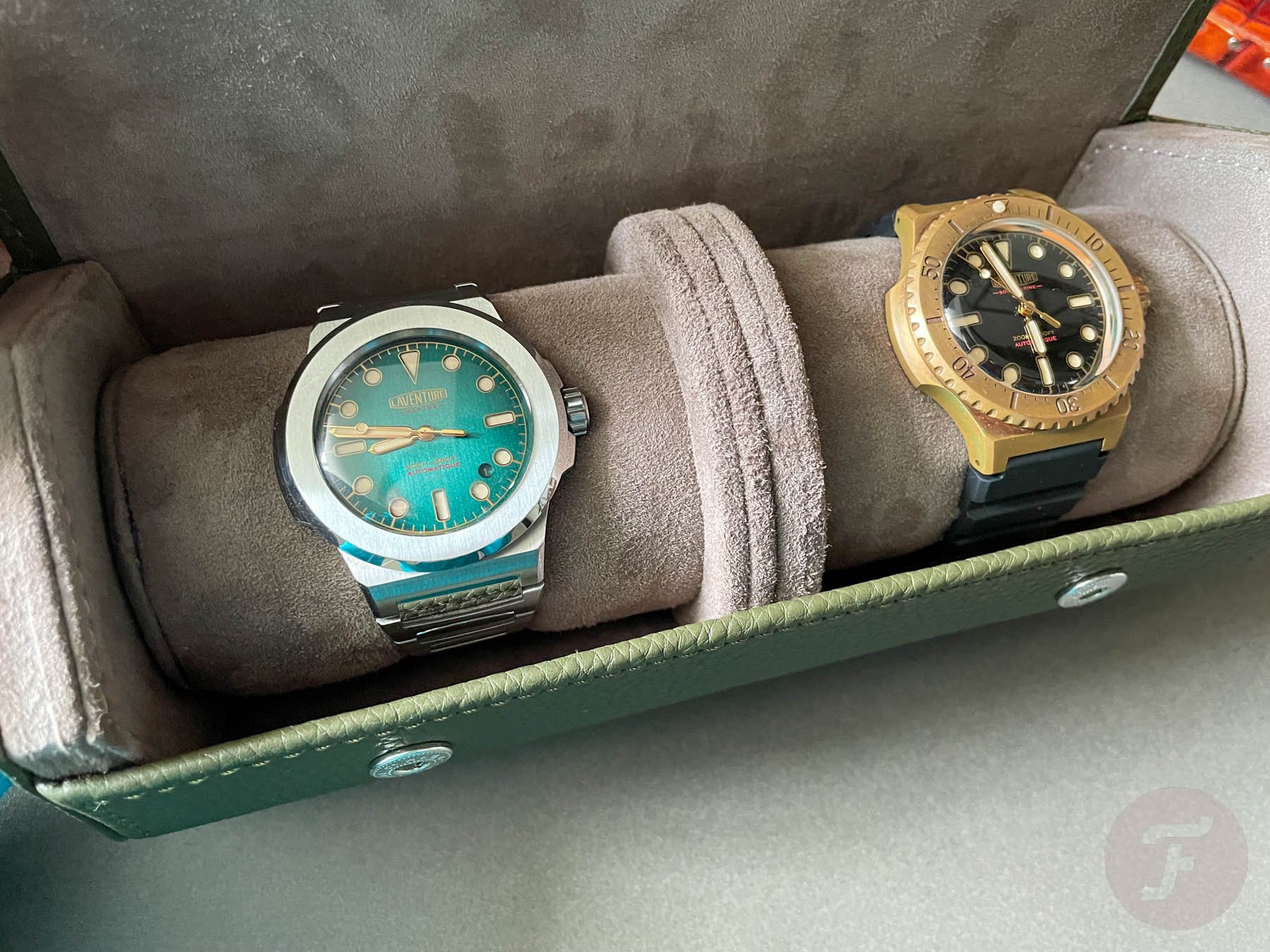 The colorway is of my choosing, and so too can you have the color setup you desire. Just drop Bosphorus Leather an email, and the folks there will let you know the options and the associated pricing. I'm a big believer in this brand, its products, and its friendly communication style. If you'd like to learn more, head to Bosphorus Leather's official website here.