Building The Perfect Watch Collection With €25,000 — Jorg's Picks From Rolex, Omega, Tudor, And More
Solving a puzzle with an infinite amount of answers
"I can do this. I am someone who loves a good list. This shouldn't be too much of a problem." Those were my first thoughts when Nacho asked me to put together a watch collection with €25,000. Nonetheless, after a day of soul-searching, I knew that this challenge would drive me crazy if I let it. There are simply too many watches to choose from that I would love to own one day. But as this is a hypothetical exercise, there are no mistakes. With that comforting thought, I tackled my list of watches that I would buy with €25,000.
Let's go back to that day of soul-searching for a minute. The first question that popped up in a Fratello team discussion was whether any of us would pick one watch. While there certainly are timepieces in the €20K–25K range that I adore, that's not the way to go for me. The Czapek Antarctique or the H. Moser & Cie. Streamliner Centre Seconds are tempting offers, but neither of them would be my solution. After all, variety is the spice of life. Then again, with variety also comes the difficulty of leaving watches out. And that's when the existential crisis kicked in. I am just kidding, of course. But how do you answer this one simple question when faced with the agony of choice?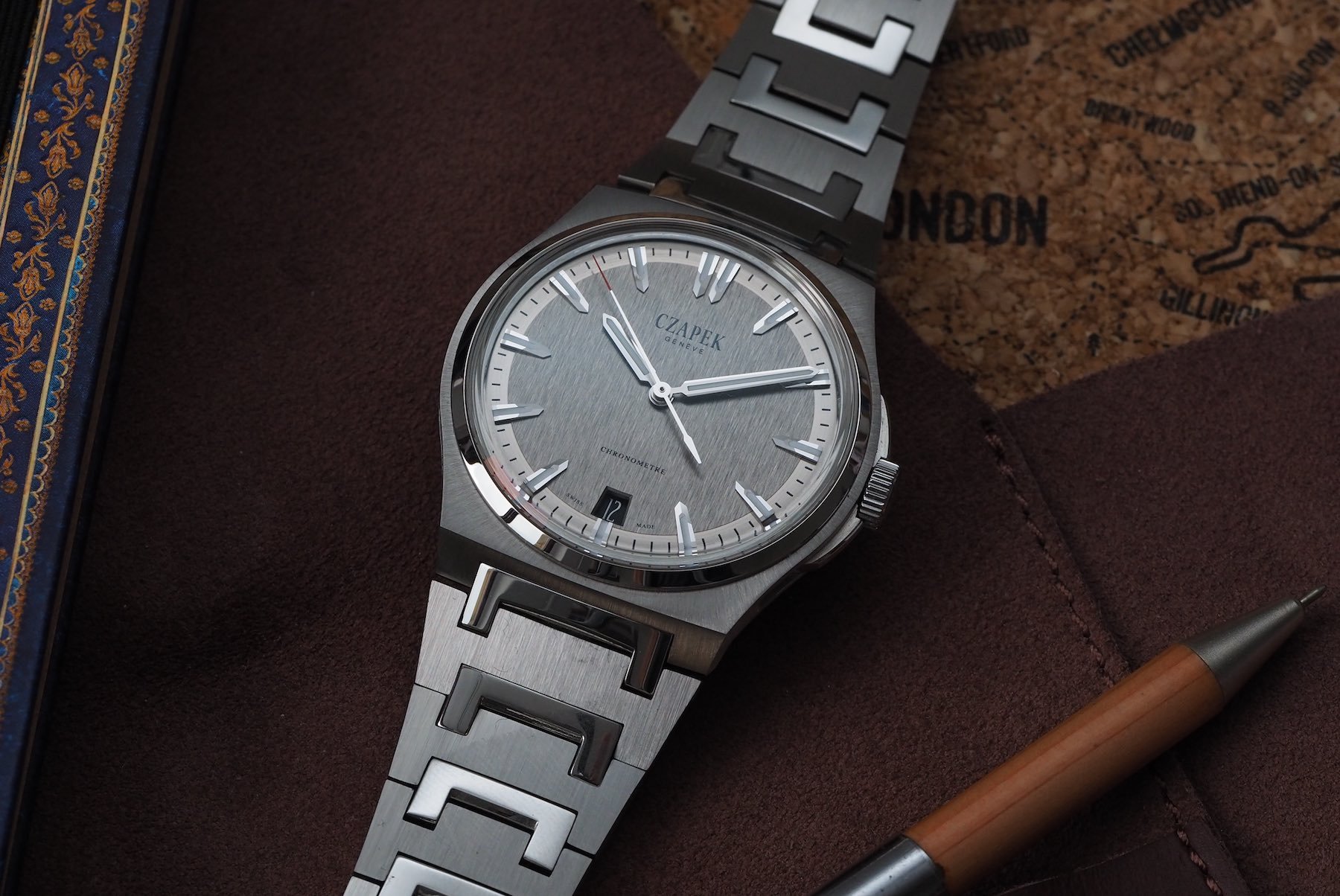 There's not one "correct" way to build a watch collection
One solution would be to pick different styles of watches. If so, how do you pick just one chronograph, diver, GMT, and dress watch? While categorizations generally make picking watches for a watch collection easier, I decided to let that thought go. Sure, diversity makes for a better collection, but I will always make sure to tick certain boxes anyway. So following a "one of each style" strategy to create my new watch collection was not the way to go for me.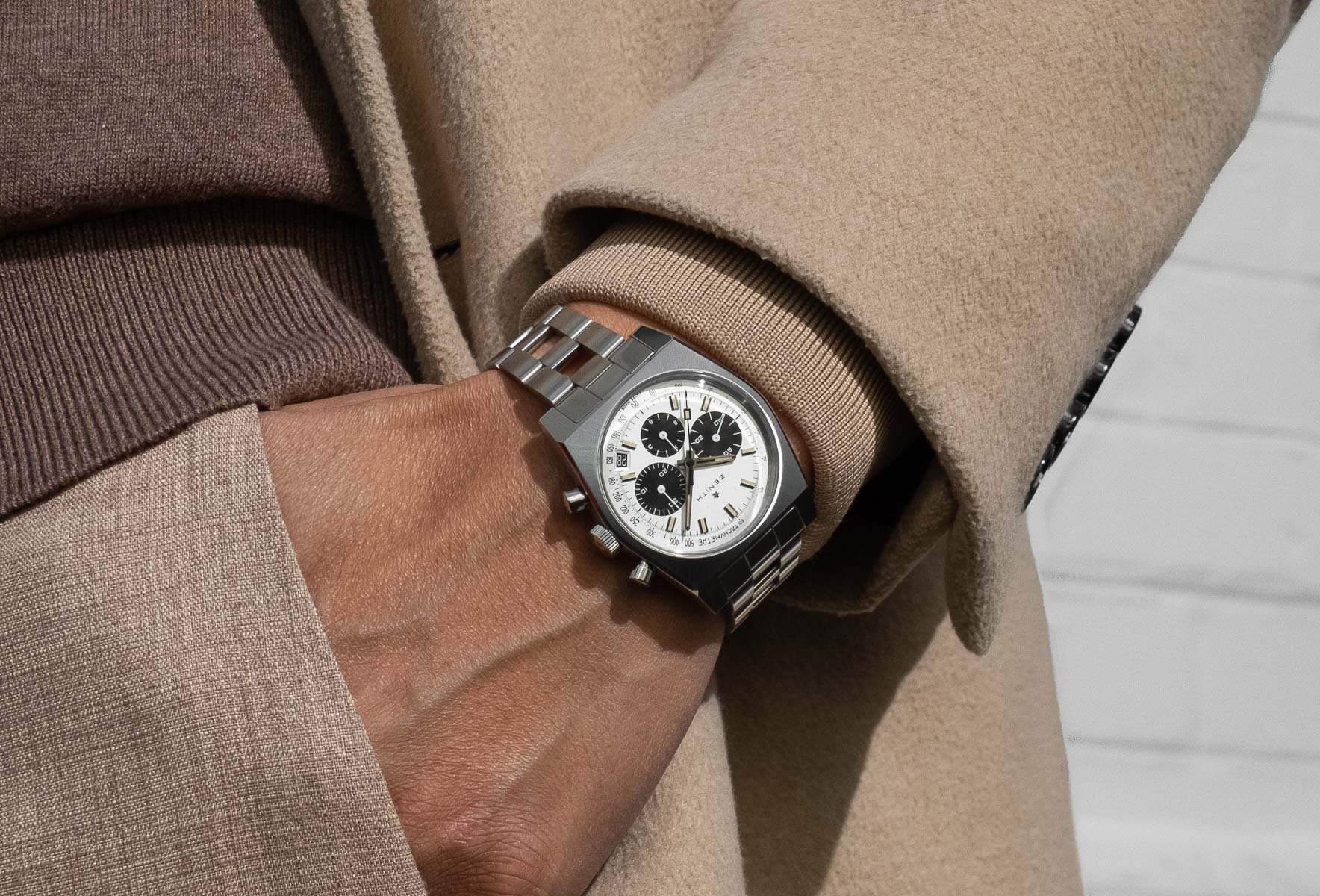 Another thought that popped up was a themed collection. I could easily spend €25K on a fine collection of Zenith timepieces and be perfectly happy. More specifically, I could assemble a collection of the Chronomaster Revival A384 and related timepieces like the A3817, the A3818 "Cover Girl" reissue in both steel and titanium, the trio of A384 Lupin The Third models. While I love that thought, it would also take the fun out of the challenge.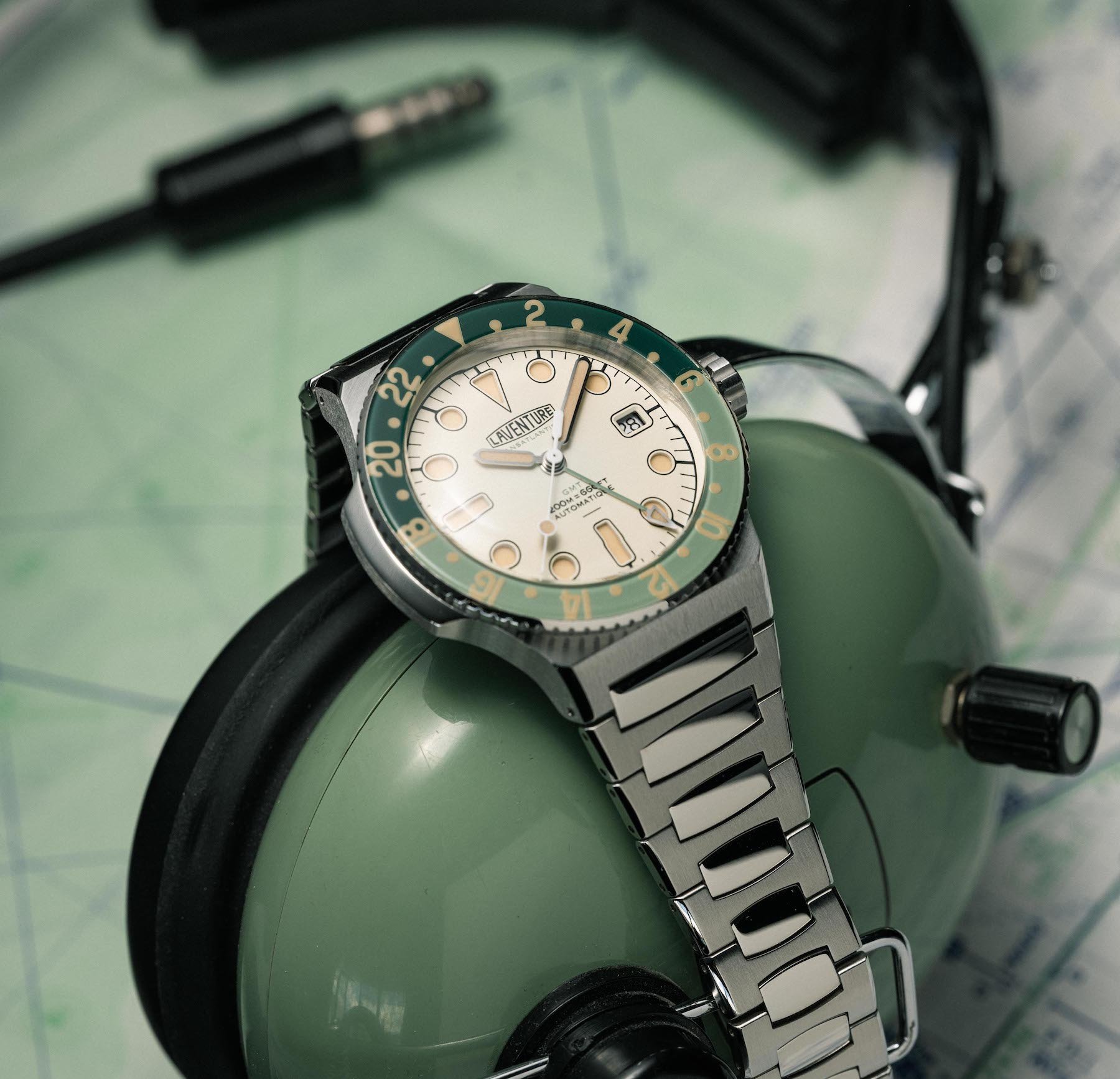 Lastly, a series of GMT watches would also be an option. As some of you will know, I am currently searching for several great GMTs. But the reality is that I would never just buy GMT watches if given €25K. So let's abandon that thought as well, although it will be no surprise that this list would not be complete without a GMT. All right, enough talk about strategic approaches to solving the puzzle — on to my picks!
Rolex Submariner ref. 124060 — €9,100
My first pick was always going to be a modern Rolex. It was either going to be the Yacht-Master II in titanium, a GMT-Master II, or a Submariner. To solve the €25K puzzle, the Yacht-Master at €14K and the new two-tone GMT-Master II at €16.5K would each take too big of a chunk out of my budget. On top of that, Daan already picked the brilliant two-tone GMT-Master II ref. 126713GRNR. So my first pick is the current Rolex Submariner ref. 124060 at €9,100. While it might sound like a rational choice driven by money, it's far from that. Still, my true love for the current Sub only blossomed a couple of weeks ago when I tried it out and compared it to its predecessors.
Until that day, I would have chosen the Sea-Dweller ref. 16600 as my first pick. But the current Sub is such a well-made and brilliantly designed watch that it's hard to ignore as the ultimate daily wearer. It seems redundant to explain what makes the Submariner such a great watch. But I will say that I love how the Rolex designers managed to graciously sculpt a case that is the ideal replacement for its beefier predecessor. Add the perfectly balanced dial, the modern Rolex caliber 3230 with 70 hours of power reserve, and the superior build quality, and you'll see why this Submariner 124060 is an easy first choice.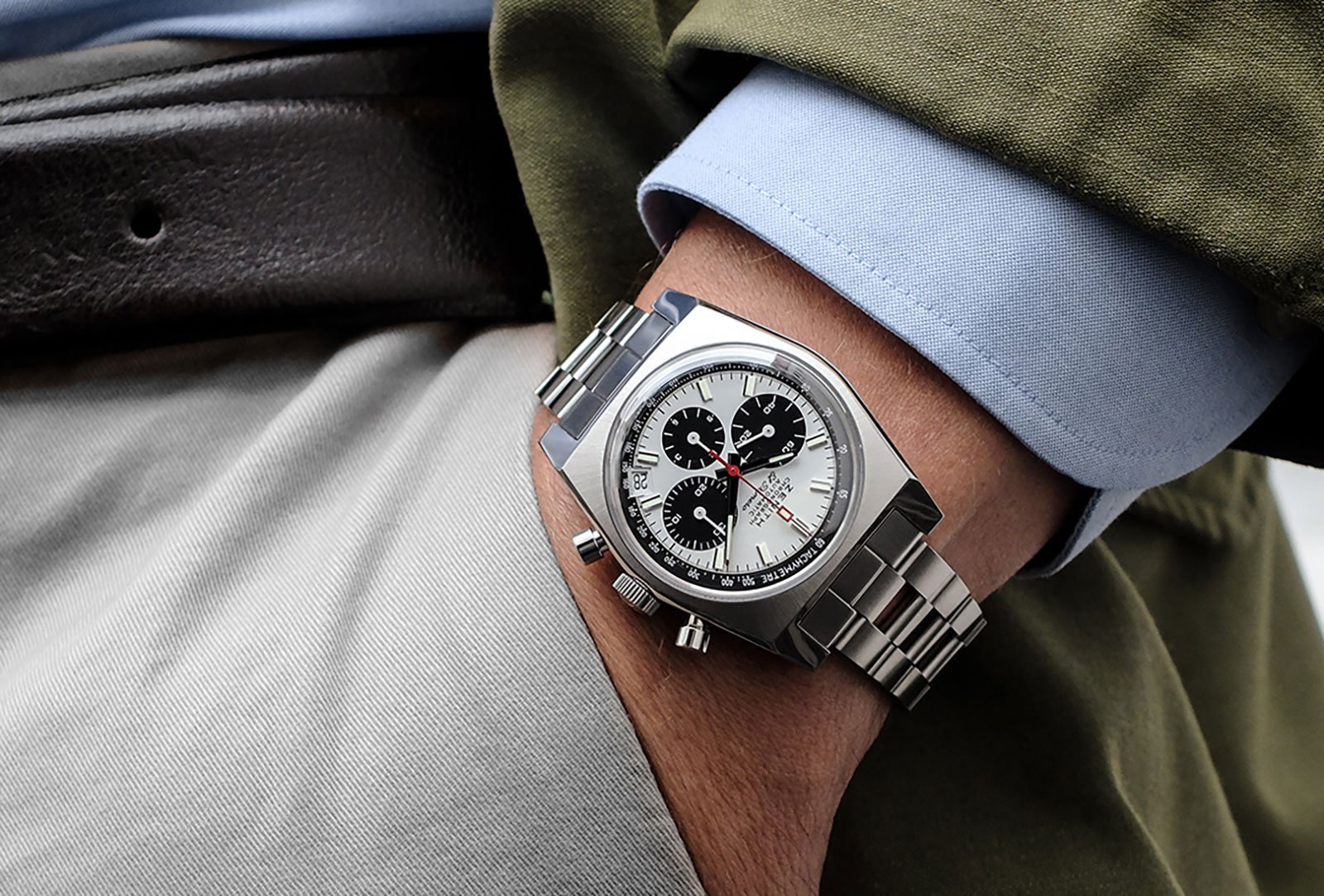 Zenith Chronomaster Revival El Primero A384 — €6,900
The next pick for my watch collection is the brilliant Zenith Chronomaster Revival El Primero A384. While many watch fans prefer the A386 from the famous trilogy of El Primero models that debuted in 1969, I absolutely adore the A384 with its 37mm blocky cushion-shaped case. I already mentioned that I could easily pick multiple modern El Primero models that use the same case and be perfectly happy. To me, the overall shape of the case is to die for. I think it's the perfect canvas for this dial — or any dial, really. The many dials we have seen all have a different impact and a unique charm. In my opinion, this great case design only makes them look better.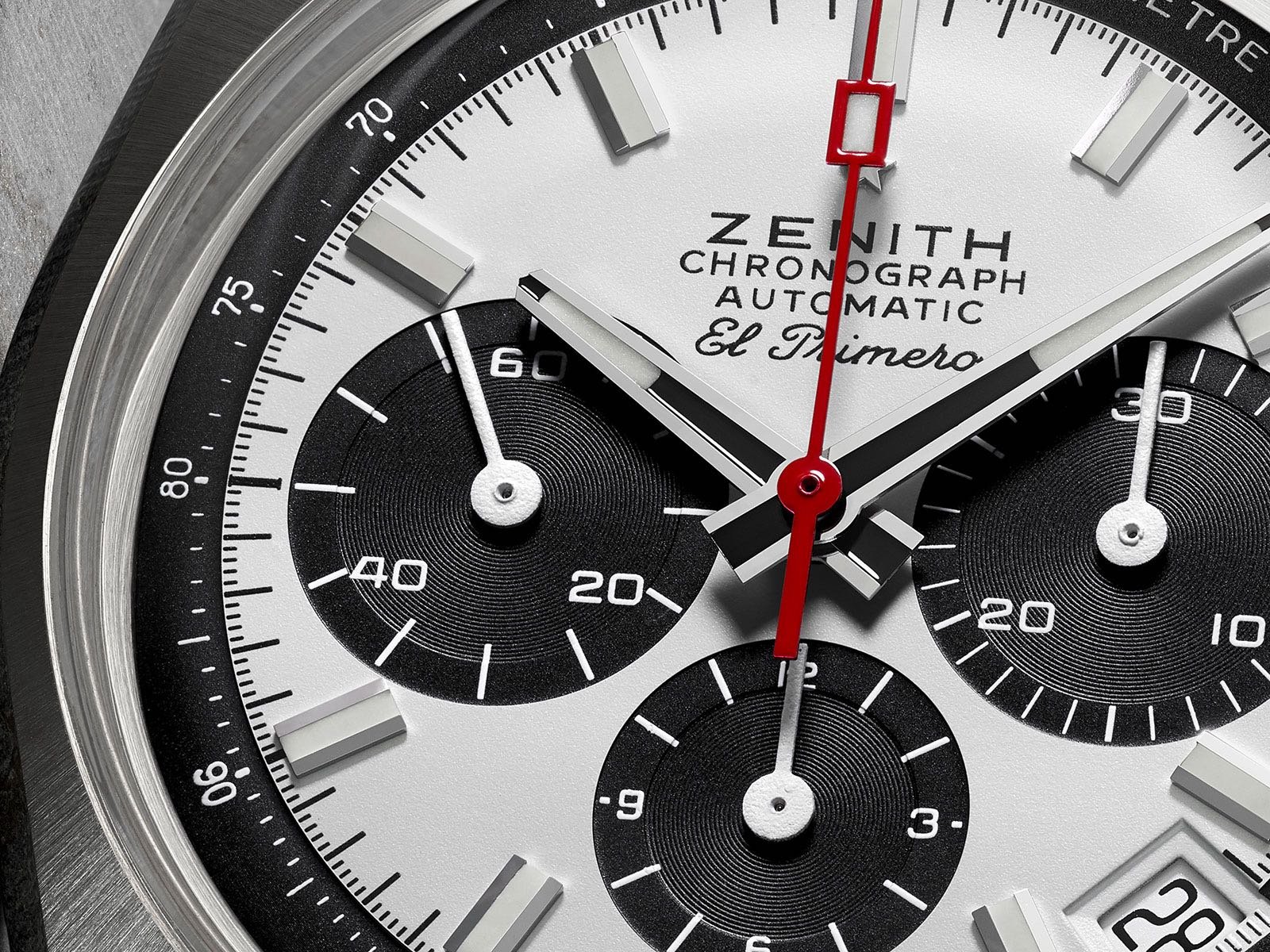 But it's more than just the basic shape of the case. The radial brushing on the top surface contrasts the shape but is an extension of the tachymeter scale on the dial. Another nice detail is the dramatic angle at which the case slopes into the iconic Gay Frères-designed ladder bracelet. The classic panda dial with the bright red chronograph seconds hand is another highlight. All in all, it's a classic look that still feels so relevant. And so does the El Primero 400 caliber inside. It's a direct descendent of the original El Primero 3019PHC that revolutionized the industry. I could go on for a bit, but this is my solid second pick. While the list price is €9,600, here's an unworn pre-owned example for €6,900. That will save me a significant chunk of cash for the rest of my new watch collection.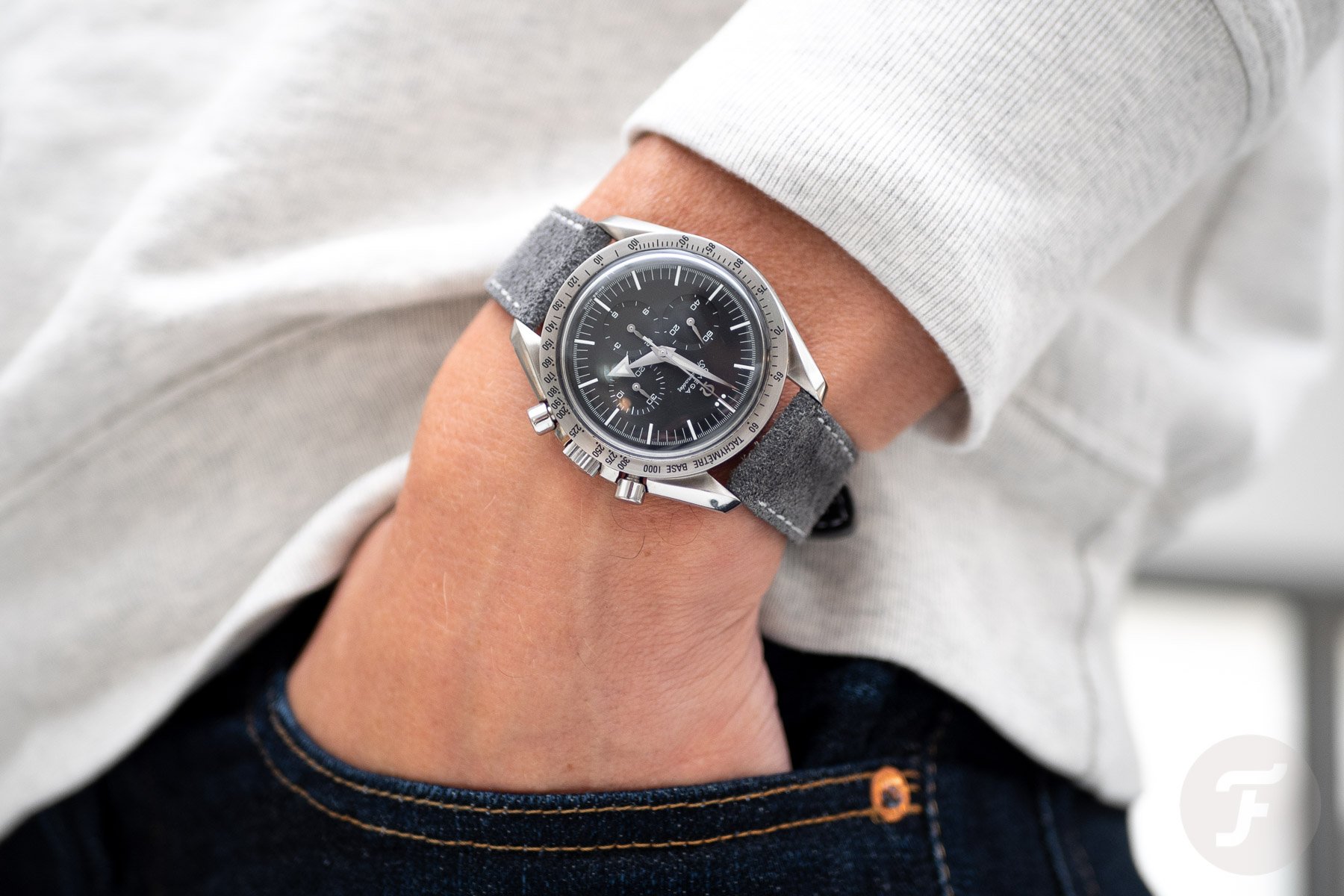 Omega Speedmaster '57 Replica ref. 3594.50 — €4,570
Another itch to scratch when building a watch collection with €25,000 is the Omega Speedmaster. Nacho already selected the current Moonwatch, the perfect modern-day version of the iconic Fratello favorite. But my pick is the Omega Speedmaster '57 Replica ref. 3594.50. It has gotten quite a bit of coverage in recent times here at Fratello, but that's not without reason. This tribute to the original Omega Speedmaster CK2915 from 1957 is an often-overlooked model. But as Robert-Jan has explained multiple times, and Lex will also tell, the watch is actually brilliant. Seeing Lex wear the watch on several different straps was what made a lasting impression on me. That's when I knew that the Replica was truly special.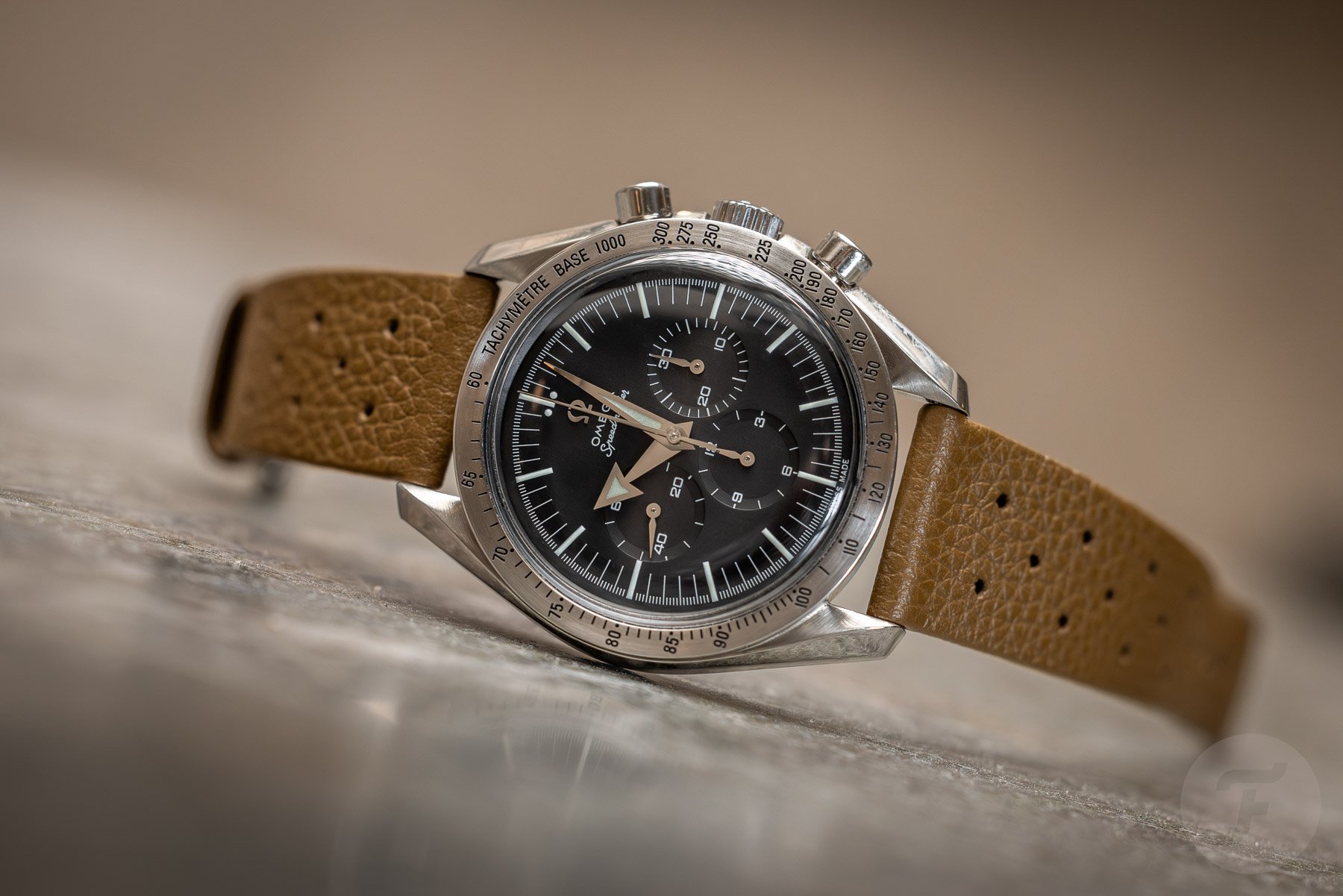 Although not an exact reproduction of the CK2915, the overall look and feel are in line with the 1957 Speedmaster. I particularly love the combination of the dark gray dial, stainless steel bezel, and Broad Arrow hands. The watch also features a 42mm Speedmaster Professional case, Hesalite crystal, and trusted hand-wound caliber 1861. While it was launched in 1997 as part of the large Mission Cases carrying 23 watches, the Replica model was also produced as a non-limited edition from 1998 until 2003. This makes it a neo-vintage Speedy that boasts classic looks. Thankfully, those looks haven't lost a single bit of their impact. At just about €4,570 for this example, it is the perfect Speedmaster for my watch collection.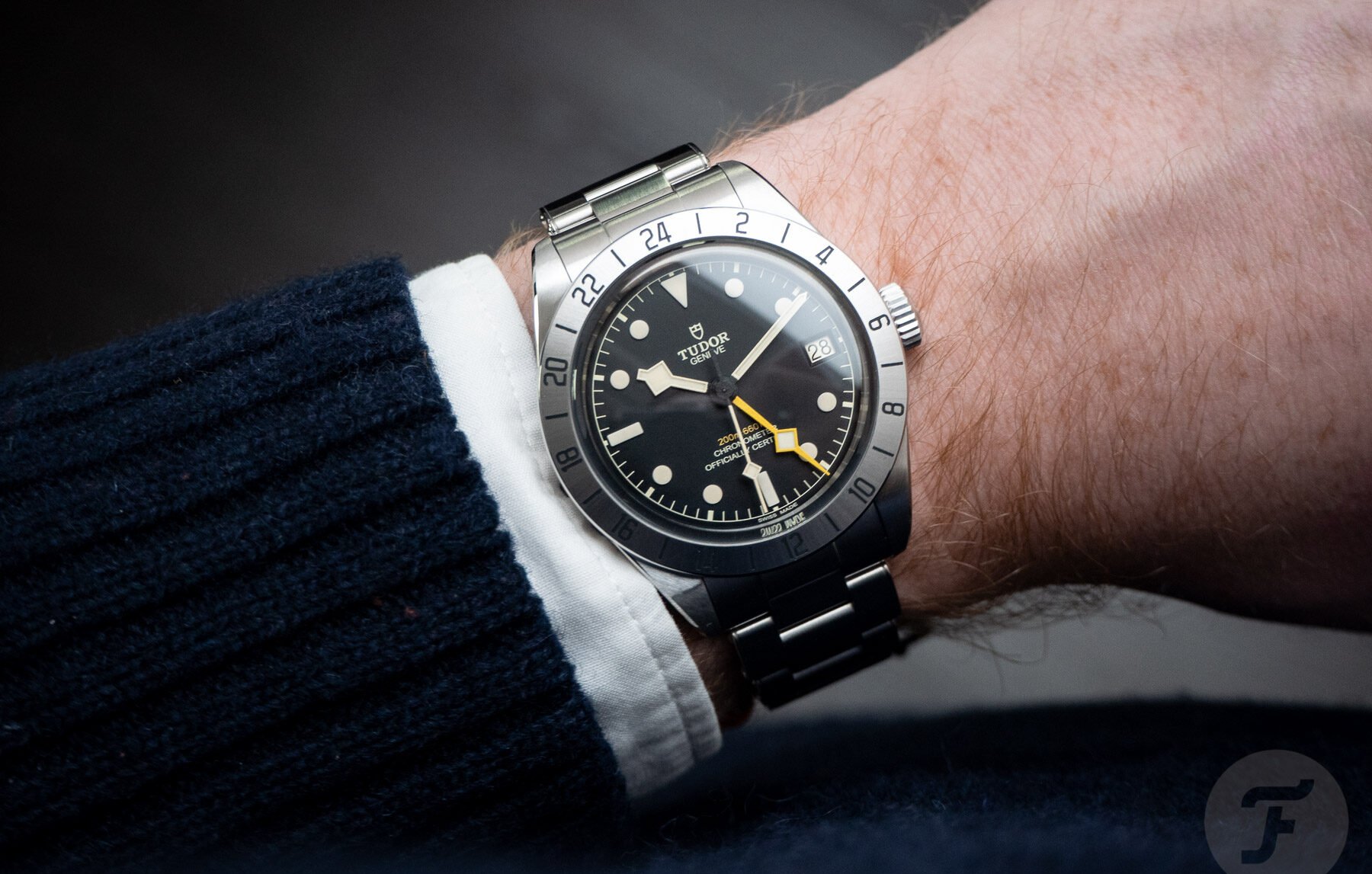 Tudor Black Bay Pro — €4,200
I'll close my list out with the Tudor Black Bay Pro. It's the one GMT that I keep coming back to. Sure, it mimics the looks of the iconic Rolex Explorer II ref. 1655, and its case is chunky with sides that look like cliffs. But I happen to love the looks of the "Freccione," and after wearing the Black Bay Pro, I quickly found out that the Tudor designers injected the design with enough brand-specific details to make it more than just a copycat. On top of that, they also cleaned up the confusing dial design of the original Explorer II. When it comes to details, I especially love the handset with three snowflake hands in colors that match the indices and dial text perfectly.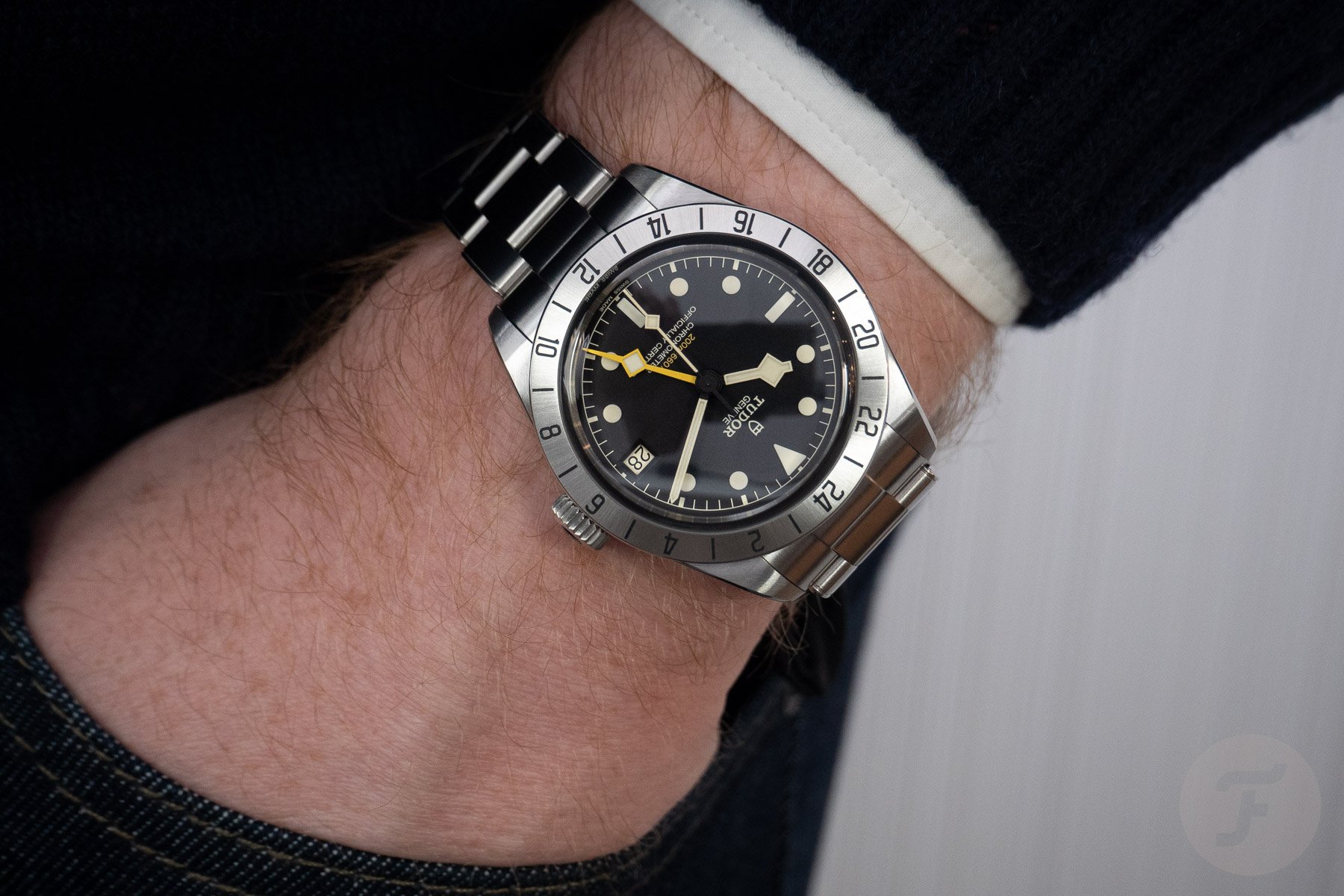 The 39mm case is 14.6mm thick, which makes for a chunky profile, but that is not a problem for me at all. As I am a big guy, the thickness actually fits me quite nicely. After wearing the Black Bay Pro, I was pleasantly surprised at how comfortable it was. Visually, the case sides do appear rather steep, and there is a risk that I might fall out of love with the watch over time. For now, though, I love seeing the Black Bay Pro. Inside the beefy case, Tudor uses the Kenissi-produced caliber MT5652. The COSC-certified flyer GMT movement and the watch's beautiful looks make the €4,200 Black Bay Pro my perfect travel piece and last pick for this list.
There you have it — four watches that add up to a total of €24,770. It's a watch collection that I'll happily sign up for any day of the week. But what are your thoughts on my picks? And how would you spend €25,000 to build an ideal collection? Leave your picks in the comments section below.