The Casio G-Shock GPW-1000RAF is the watch I'll wear this week. On Wednesday I've a post-Baselworld meeting with Bas Boersma a.k.a. Mr. B-Shock. Bas works for Casio, and he's one of the major driving forces behind the G-Shock presence in The Netherlands.
Casio G-Shock GPW-1000RAF

As mentioned in one of my earlier 52Mondayz columns, I'm a fan of (ana-)digital quartz watches. Besides my real passion for high-end and even complicated classical timepieces, I love watches with additional functions which can't be fulfilled by a mechanical movement. It's no secret that there's always an Apple Watch on my right wrist, whilst wearing a (real) watch on my left.
Novelties at Baselworld
I had an appointment with Casio at Baselworld to be informed about the novelties for this year. I promise some pretty awesome stuff is coming up. Here's a picture peek already, however of course I will do an extensive article here at Fratello Watches later on. Stay tuned.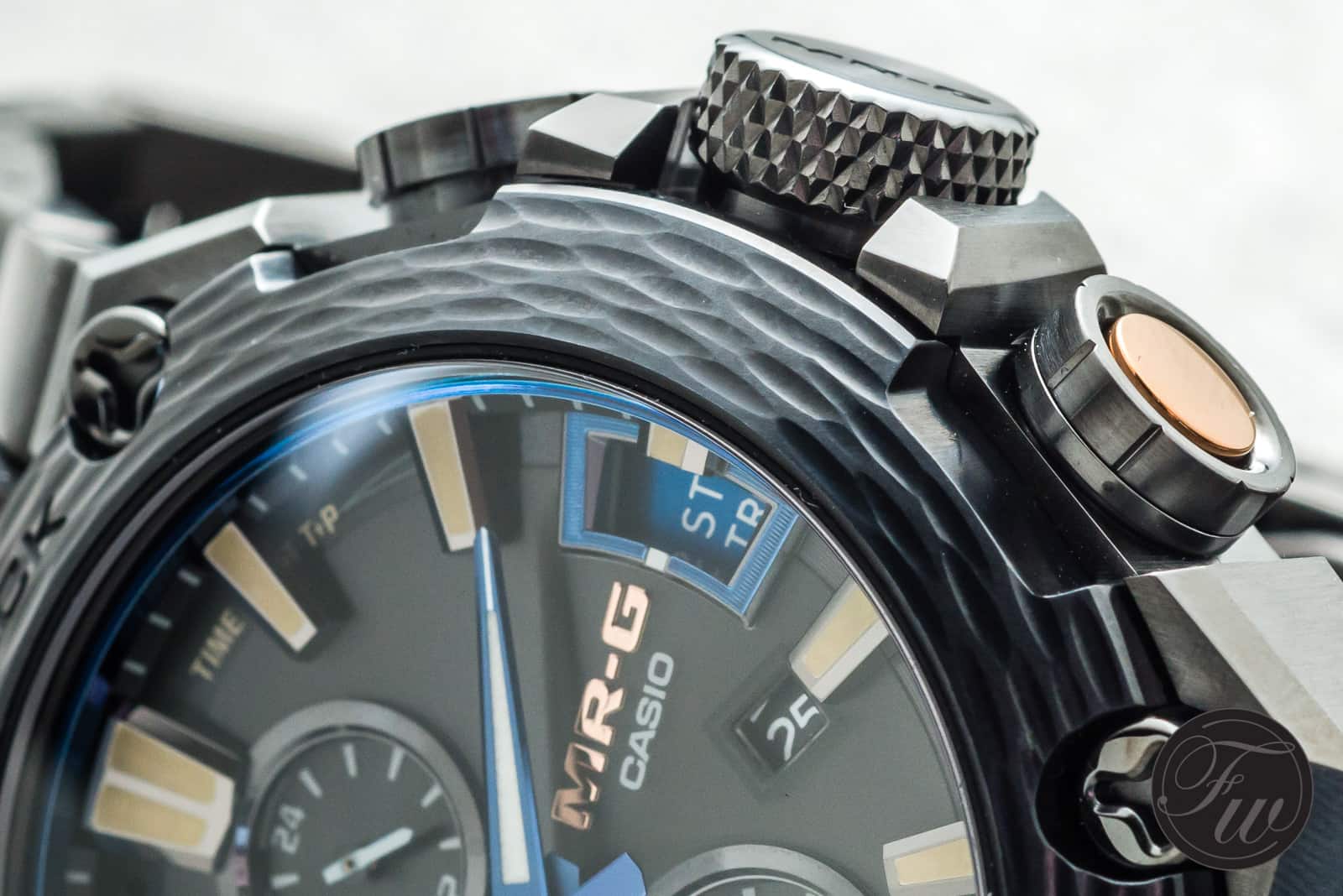 As appointments at Baselworld are always short and pretty hectic, in order to get all the information post-Baselworld meetings offer a solution. I guess my meeting this week will give me the remaining information to produce a thorough presentation of the models we may expect this year.
G-Shock used by ISS astronauts
Then as well last week I had a nice quest which pointed out to be G-Shock related. The ISS organisation published a picture on their Instagram channel of expedition 51 crew members Jack Fischer of NASA and Fyodor Yurchikhin of Roscosmos. Yurchikhin is clearly wearing an Omega Speedmaster Professional X-33, however Fishers watch was far more difficult to determine. Thanks to the help of a few members of the international G-Shock community, finally Bas Boersma found out that it's a 2003 Casio G-Shock MTG-900DJ-8B. Nice to know!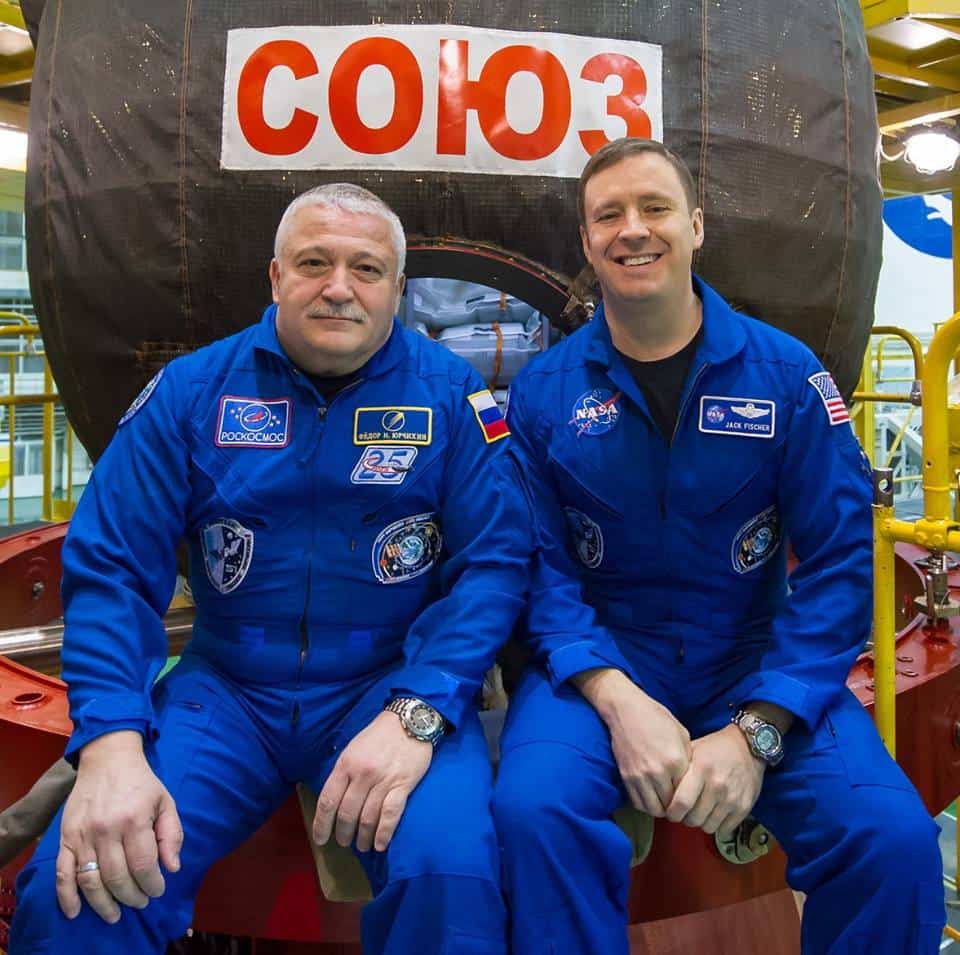 By the way, the launch of ISS expedition 51 is scheduled for April 19th, 23:13 GMT (April 20, 3:13 a.m. ET). It can be followed live from 22:00 GMT (April 20, 2:00 a.m. ET) at nasa.gov/ntv
Gravitymaster
So all in all it seemed adequate to me to wear a Casio G-Shock as this weeks 52Mondayz watch. The most looming and remarkable model in my moderate G-Shock collection is the GPW-1000. Bas helped me finding and acquiring a 2015 limited edition of this model, the RAF special. My choice for this week was an easy one.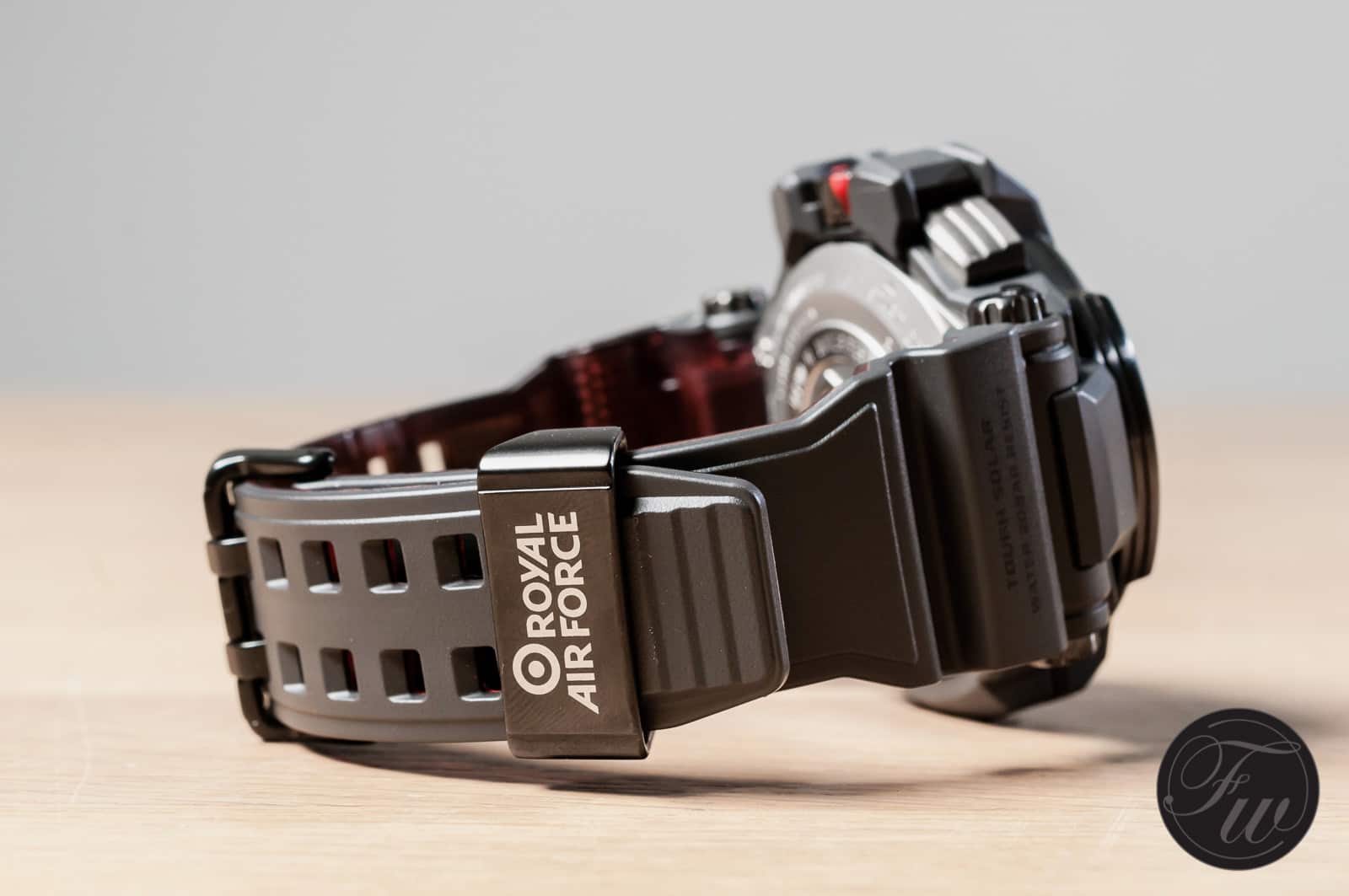 The Casio G-Shock GPW-1000RAF belongs to the Gravitymaster series. It's designed in cooperation with the British Royal Air Force and colour/contrast-wise inspired by their Chinook helicopters. At the time in 2015 Casio said it to be the first watch ever to have radio- and GPS-signal reception for correct time setting (including daylight saving time). This in any country or region of the world in which you should be. Besides the time indication, like any other G-Shock, of course the GPW-1000RAF has a lot of additional functions as well.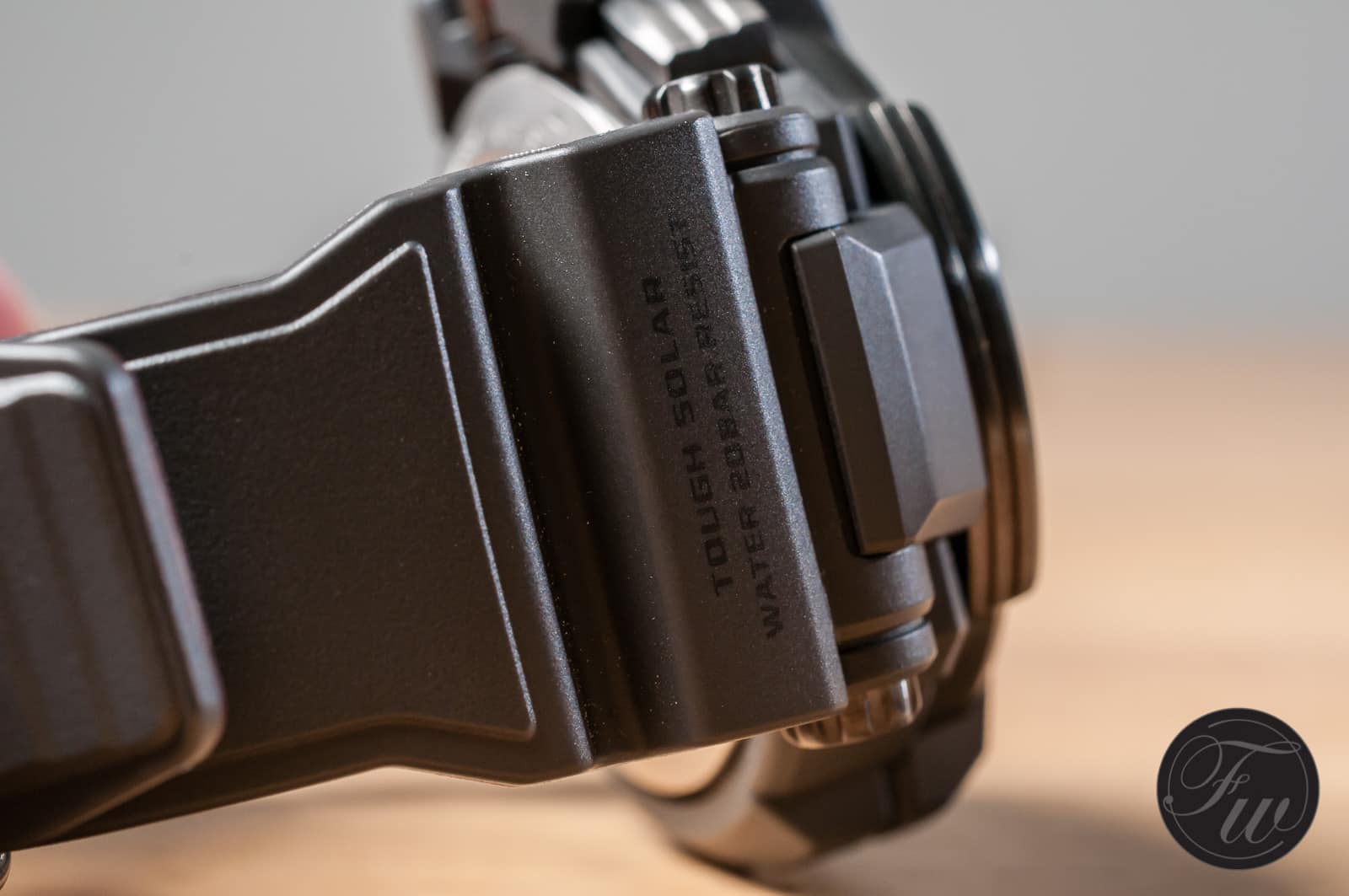 Hands-on review
I won't go too deep into all the functions and functionality of the watch as I did a hands-on review of it already here at Fratello Watches in April 2015. You'll find that review through this link: Casio G-Shock GPW-1000RAF – Hands-On Review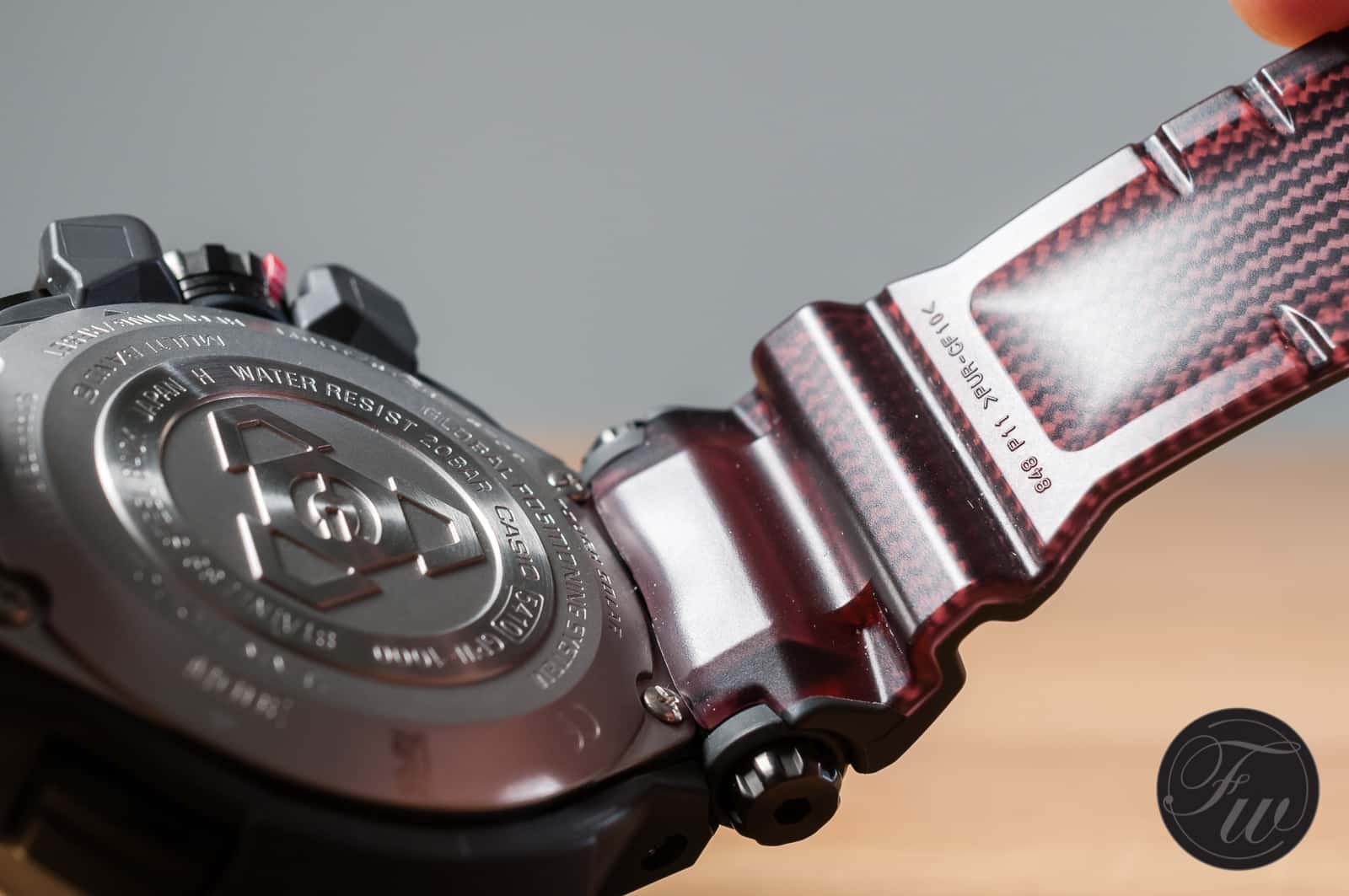 Details and use
Below I'll mention a few remarkable details about the watch. And – after two years of ownership – I'm probably a bit better in advising where you would want to buy the watch for. And for which use you probably shouldn't. That advice can be found here after as well.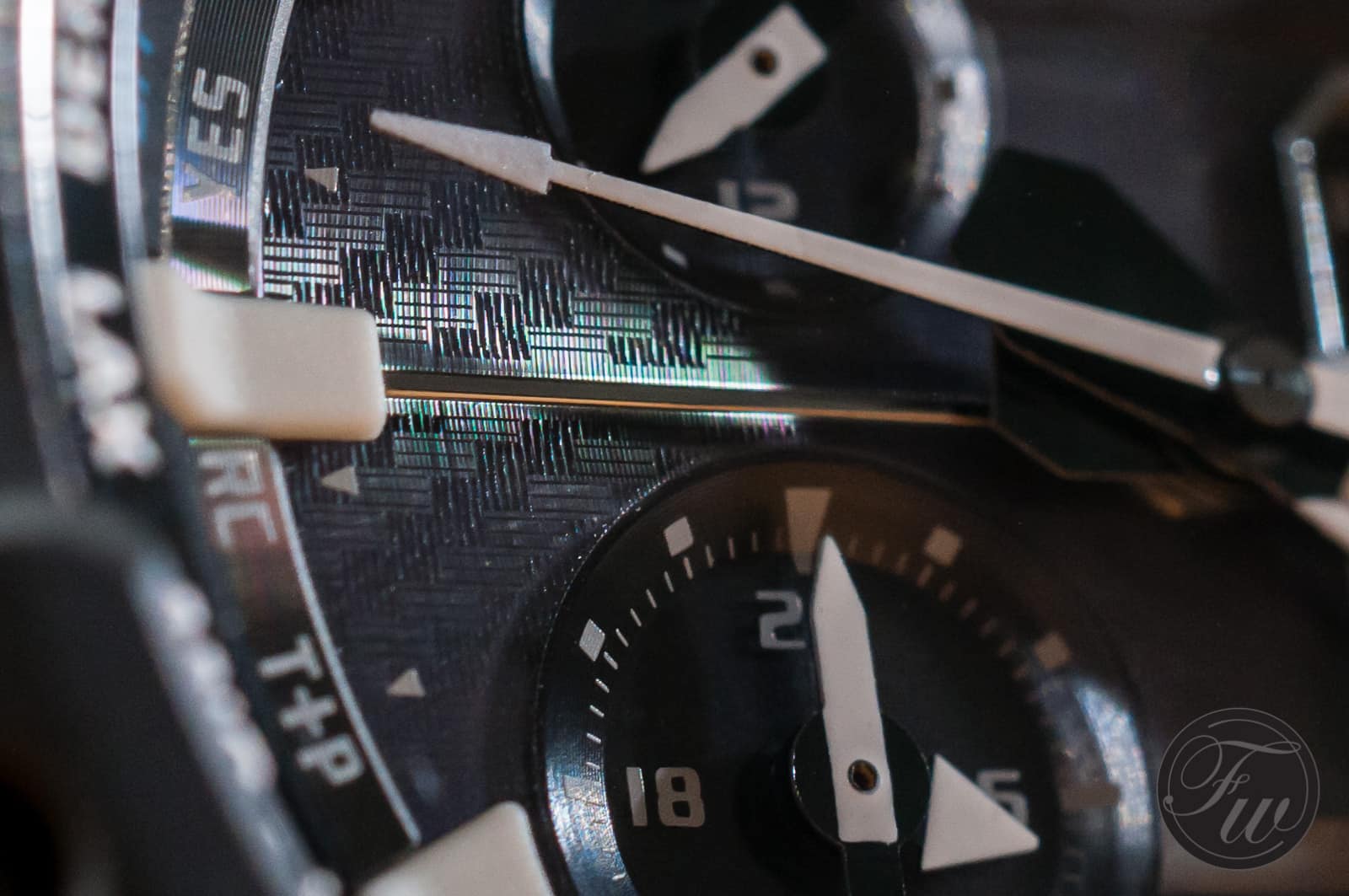 (detail of the tough solar dial of the GPW-1000RAF)
Remarkable details
First of all the size. With a diameter of 56 mm it is a BIG watch. Then the colour scheme is extremely attractive. The watch is dark grey in stead of black, which makes a distinctive difference. There's hardly anything attracting attention except for the bright white hands and indexes. I like this very much, it's making the watch very readable in any condition. Technically I like that it never needs to be set, the time is always exactly right without even thinking about it. Mechanically the real sapphire crystal is a pro and adds peace of mind when wearing the watch.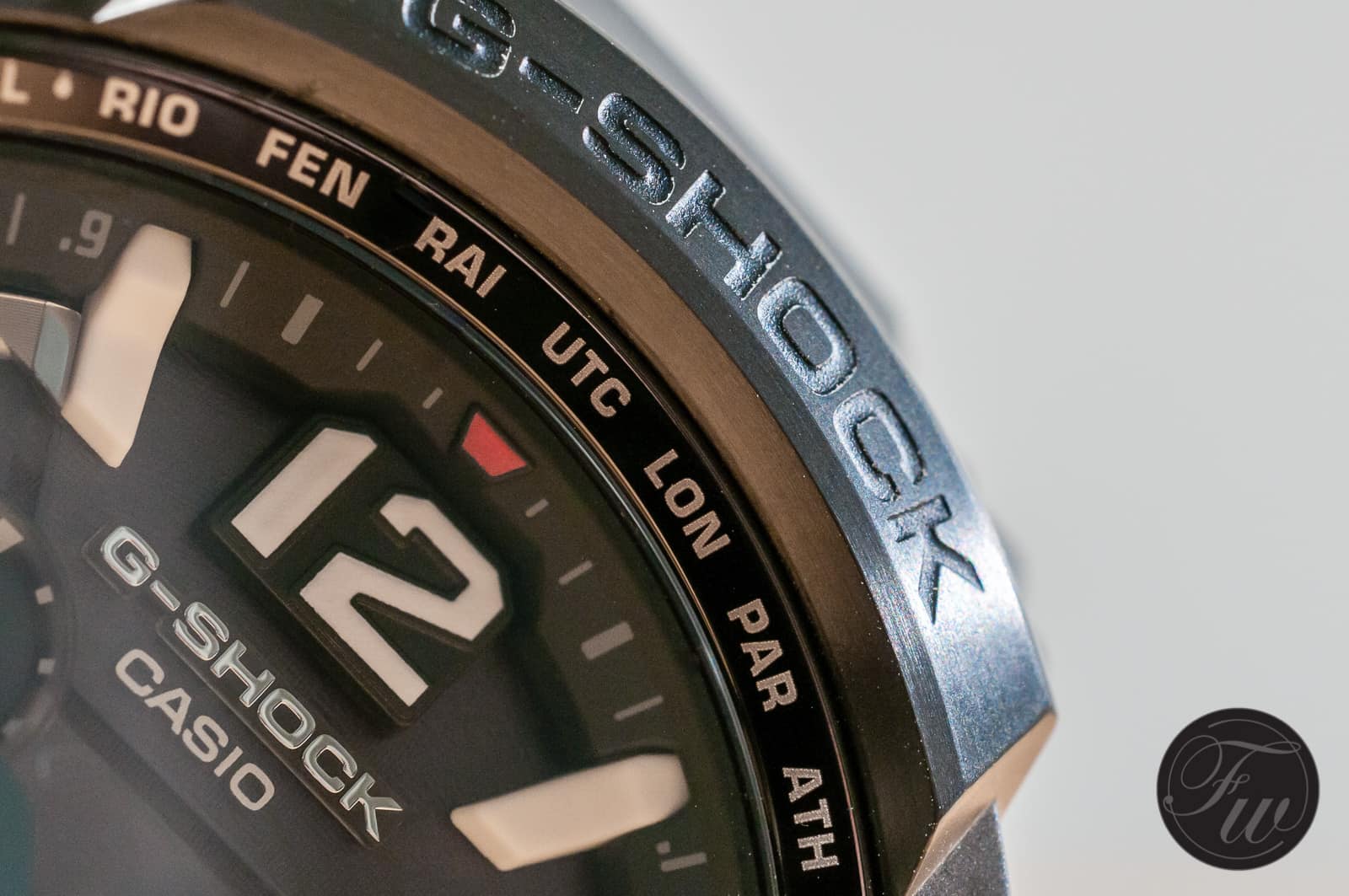 When to use it, and when not to
– The watch is very suitable if your looking to wear a watch which which won't be mistaken as a serious instrument. Nothing dressy here, it's boldness and professionalism all over.
– Looking for a watch to use in harsh conditions, like sporting outdoors, hiking, fishing. Amongst other G-Shocks this is certainly one to consider. Readable in a glimpse, a blink of the eye. But be aware though that, because of its size, you might bump it once in a while. The watch won't care, it's able to withstand much more that you're body is able to.
– In need for a practical stopwatch or chronograph? Depends on the type of timing you're looking for. The stopwatch' indication of seconds and minutes is in the lower small register, and therefore not very easy readable. As well, the maximum time which the stopwatch is able to time is only 24 minutes. So for timing a 10 km run you'll want another model.
What to expect in the near future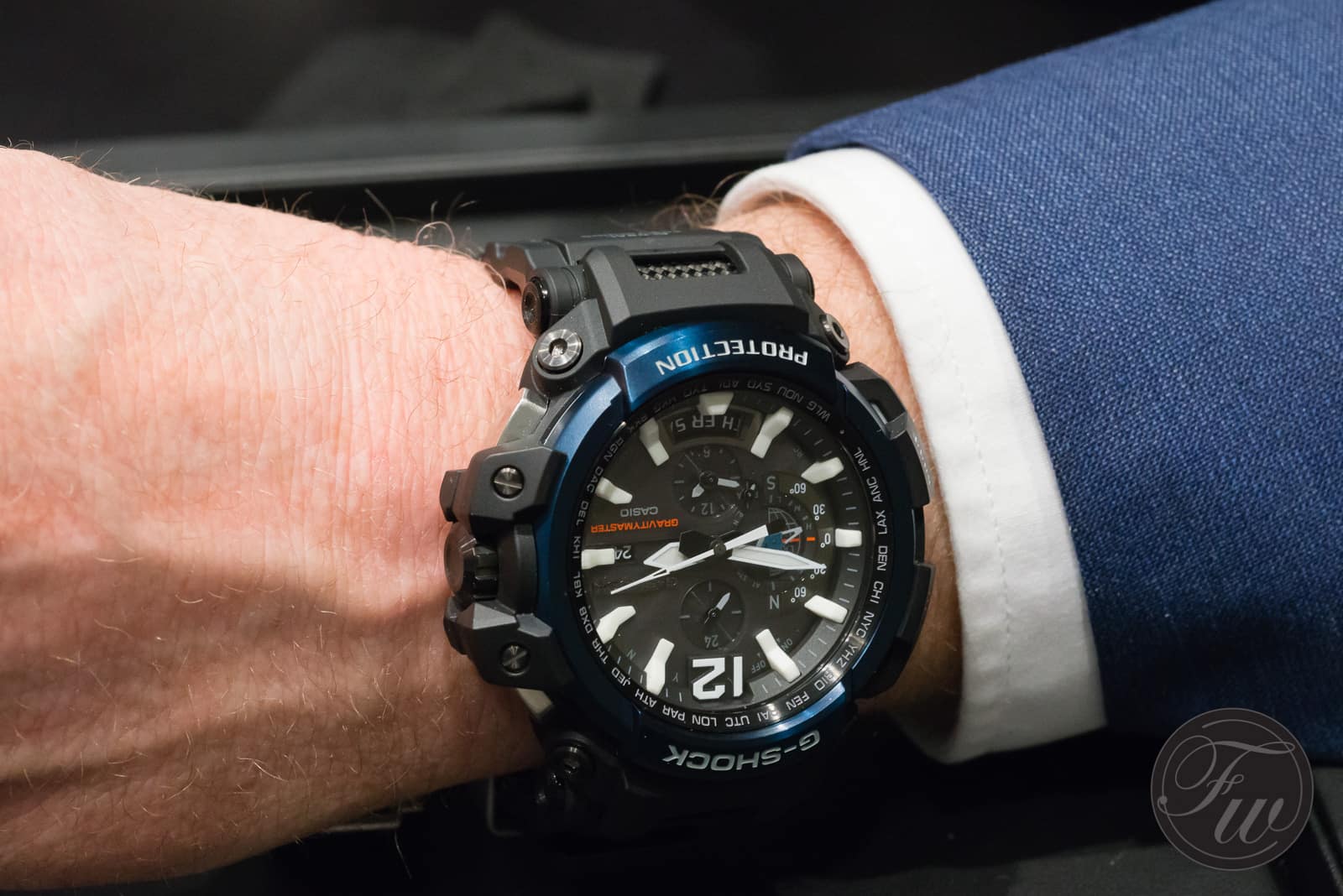 In my hands-on review of the GPW-1000RAF there were some things which I thought could have been done better, or at least different. I already want to inform you that this year a whole new revamped model of the GPW, the GPW-2000 will be presented. I was happily surprised that virtually all of my critical remarks were solved in the GPW-2000-1A2 prototype which was shown to me at BaselWorld. I think I might need another GPW…

Gerard has been in the watch industry for over two decades now. He runs an on-line watch shop from The Hague, The Netherlands, and besides that he has journalistic and photographic activities in the field of watches. Collecting watches since he was six years old (true!) and triggered by a friend, he bought his first 'real' watch in the late eighties; an Omega Speedmaster Professional with glass back. This was the first watch of a nice, even today ever growing, collection.

Latest posts by Gerard Nijenbrinks (see all)