Coffee Corner Watch Talk Tackles A Possible Case Of Mistaken Watch Identity
Plus an astronomically priced Gérald Genta painting, a dizzying Bell & Ross chronograph, and a lightweight luxury announcement
I hope you enjoyed a sunny weekend somewhere outside. And even if you stayed at home in front of the TV, the weekend was very eventful for the avid sports fan. There was MotoGP action from Portimão in Portugal, the Merseyside derby between Liverpool and Everton at Anfield, and Formula 1 action from the Autodromo Enzo e Dino Ferrari in Imola, Italy. Plenty to talk about in the coffee corner, but maybe you also want to throw in some watch-related stuff. Well, if the F1 topic lingers on a little too long, you could mention a case of possible mistaken watch identity, the first topic in this episode of Coffee Corner Watch Talk. Anyway, enjoy your coffee and have a great start to your work/watch week!
Let's start the week with a riddle. Please tell me who the odd one out is — Rafael Nadal, Lando Norris, Amir Khan, Charles Leclerc, or Mark Cavendish? Do you have an idea? Let me help you. They're all athletes, but one is a tennis player, there's a cyclist and a boxer, and two are F1 drivers. Another thing they all have in common is that they all were once robbed of their watches — I've written about the dangers of this before. And four of the five guys I mentioned got robbed of their ultra-high-ticket Richard Mille watches. The odd one out got robbed of a Franck Muller watch. You guessed it — the poor guy I'm talking about is Olympic medalist boxer Amir Khan. He was robbed of his diamond-studded $94,000 Franck Muller Vanguard Chronograph watch at gunpoint in London last week. And I have a possibly slightly controversial theory as to why that happened.
Coffee Corner Watch Talk tackles a case of possible mistaken watch identity
I believe the reason why thieves stole Amir Khan's Franck Muller is, in essence, a case of mistaken identity. Mistaken watch identity, that is. A Richard Mille is the "it" watch for professional athletes, rappers, pop stars, and other prominent, high-profile figures. That's why we see often watches by the hyper-exclusive brand plastered all over celebrities' social media accounts. Combine that with the fact that a Richard Mille is highly recognizable because of its tonneau shape and often exuberant dial design, and it makes for a watch that's easy to spot. And an easy target, at that.
Now have a look at the Franck Muller Vanguard Chronograph. Not only does it have a distinct tonneau shape but also rose gold and flashy diamonds to top it off. The untrained eye could easily mistake the "FM" for an "RM". The result of that was sad for the boxer and his American influencer wife Faryal, who was with him during the incident. But I can't help wonder what the robbers thought when they found out they risked some serious punching over a Franck Muller instead of a Richard Mille.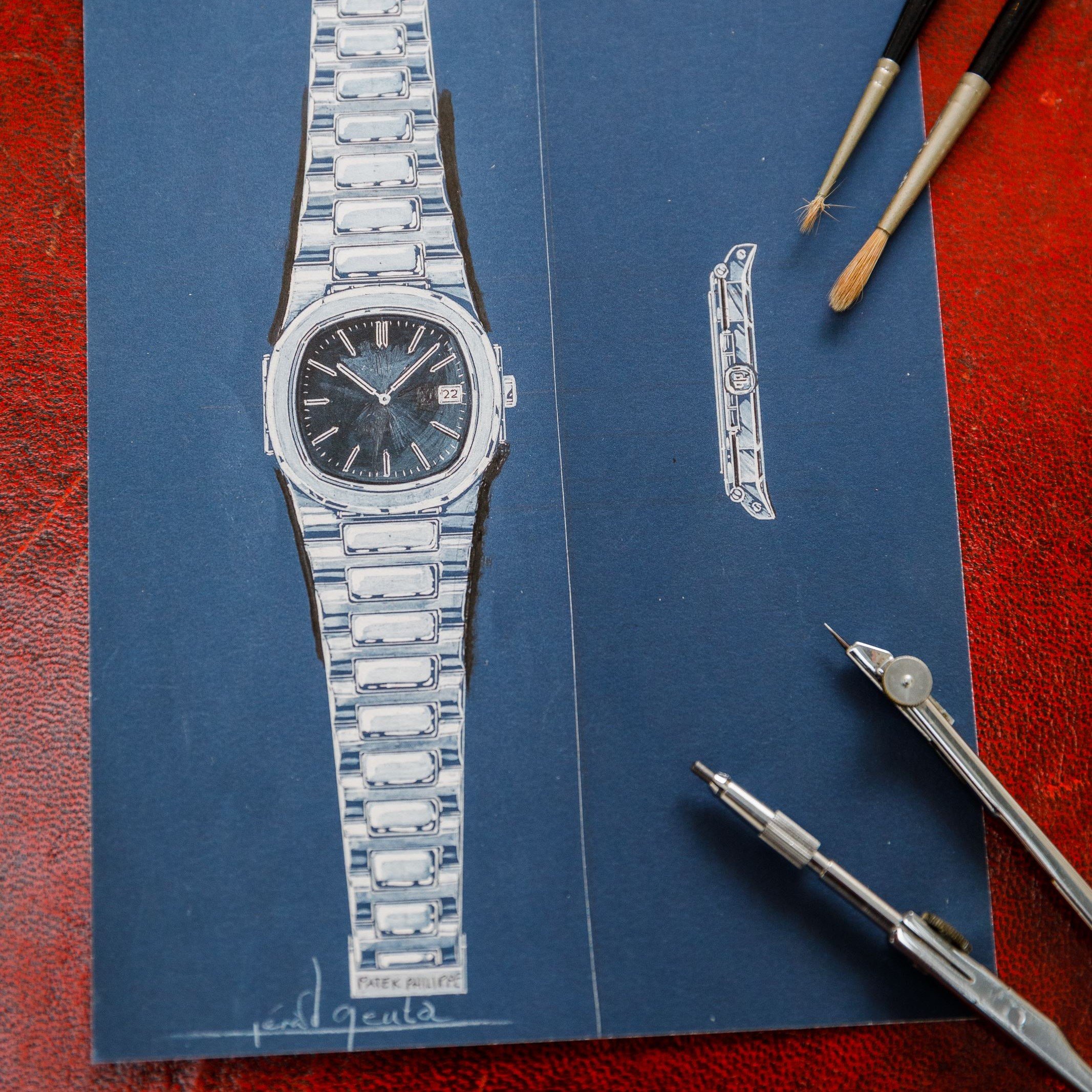 Gérald Genta's hand-painted design for the Nautilus sells for US$727,000
Everything connected to the Patek Philippe Nautilus turns to gold. At Sotheby's second installment of the "Gérald Genta: Icon of Time" sales series, the designer's hand-painted design for the original Nautilus got hammered off at US$727,000. The painting reached that astronomical price after a heated duel between ten bidders from all over the world. The paper Nautilus was the highlight of an auction that featured 100 original designs from the personal archive of the legendary watch designer. There were designs of never-before-seen private commissions and a selection of other innovative and unique watch designs. And each paper design was paired with a unique NFT — how very modern.
If you want an original Genta too, the "Gérald Genta: Icon of Time" auction series continues with lots in the Important Watches sale in Geneva on May 10th. The auction will feature Genta's very own Royal Oak, as  well as four oil paintings of his.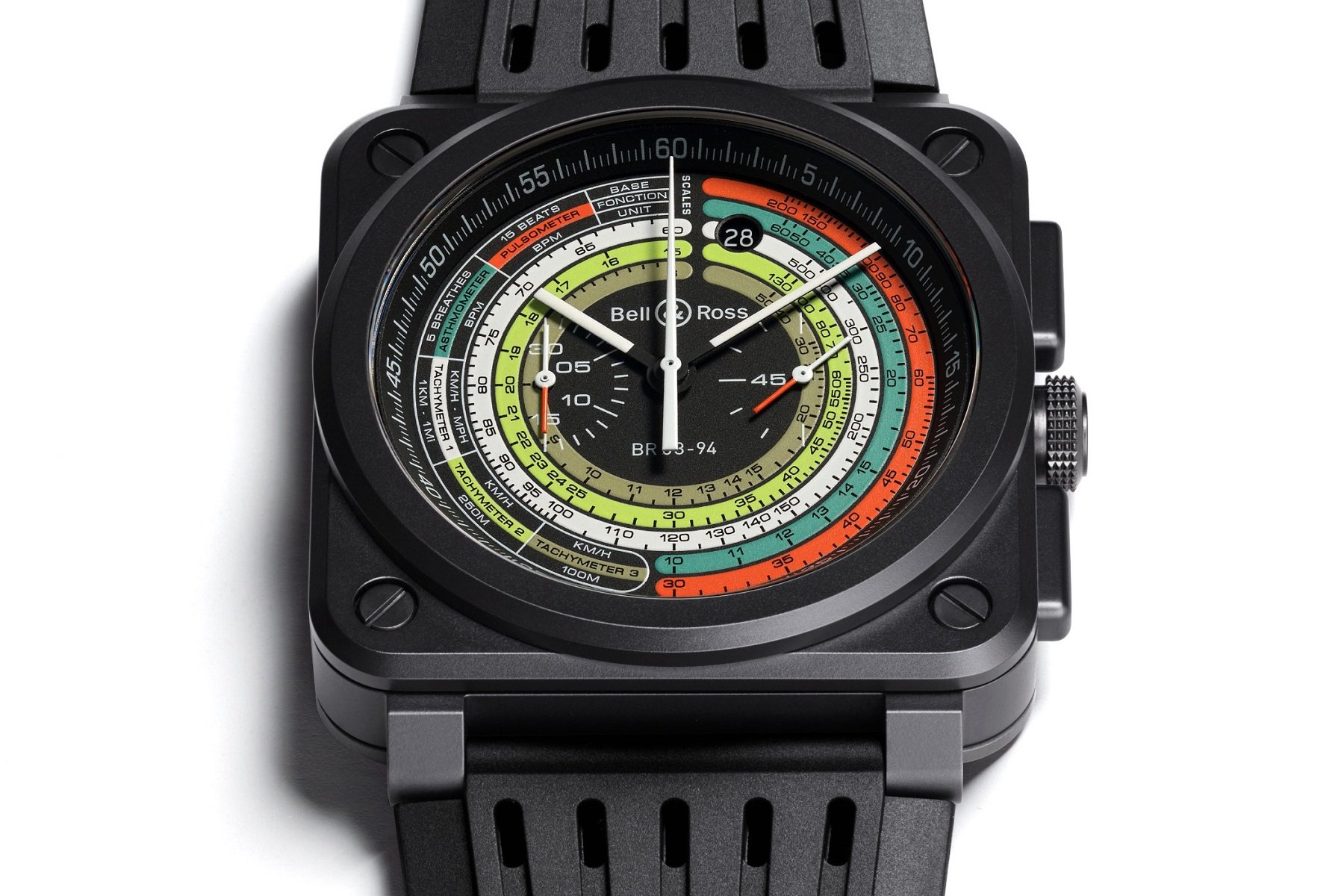 Coffee Corner Watch Talk tackles a dizzying Bell & Ross BR 03-94 Multimeter
Spring is in the air. And since spring is such a colorful season, why not bust out a multicolor watch? The Bell & Ross BR 03-94 Multimeter sure is colorful, but it's also quite intriguing. The matte black ceramic case measures 42mm in width with a height of 12.8mm. It's the stage for a dial with colored indicators for three tachymeter zones, one pulsometer zone, and one asthmometer zone. Furthermore, the minute track is painted in white on the flange, and the hour and minute hands got a white Super-LumiNova treatment.
The plethora of chronograph scales means this watch could be instrumental to a runner, a cyclist, a race car driver, or even a doctor — the pulsometer can measure a patient's heartbeat, while the asthmometer can indicate the number of respiration per minute — spelled incorrectly on the dial because it reads "5 breathes" instead of "5 breaths". But I guess the Bell & Ross BR 03-94 Multimeter is, most of all, a trendy and appealing watch for people who also like, for instance, the Mido Ocean Star Decompression Timer 1961. The BR 03-94 Multimeter is a limited edition of 500 pieces with a price of €5,600. If you order it now, you will have it on your wrist in June.
Find more info about the Bell & Ross BR 03-94 Multimeter on the brand's official website.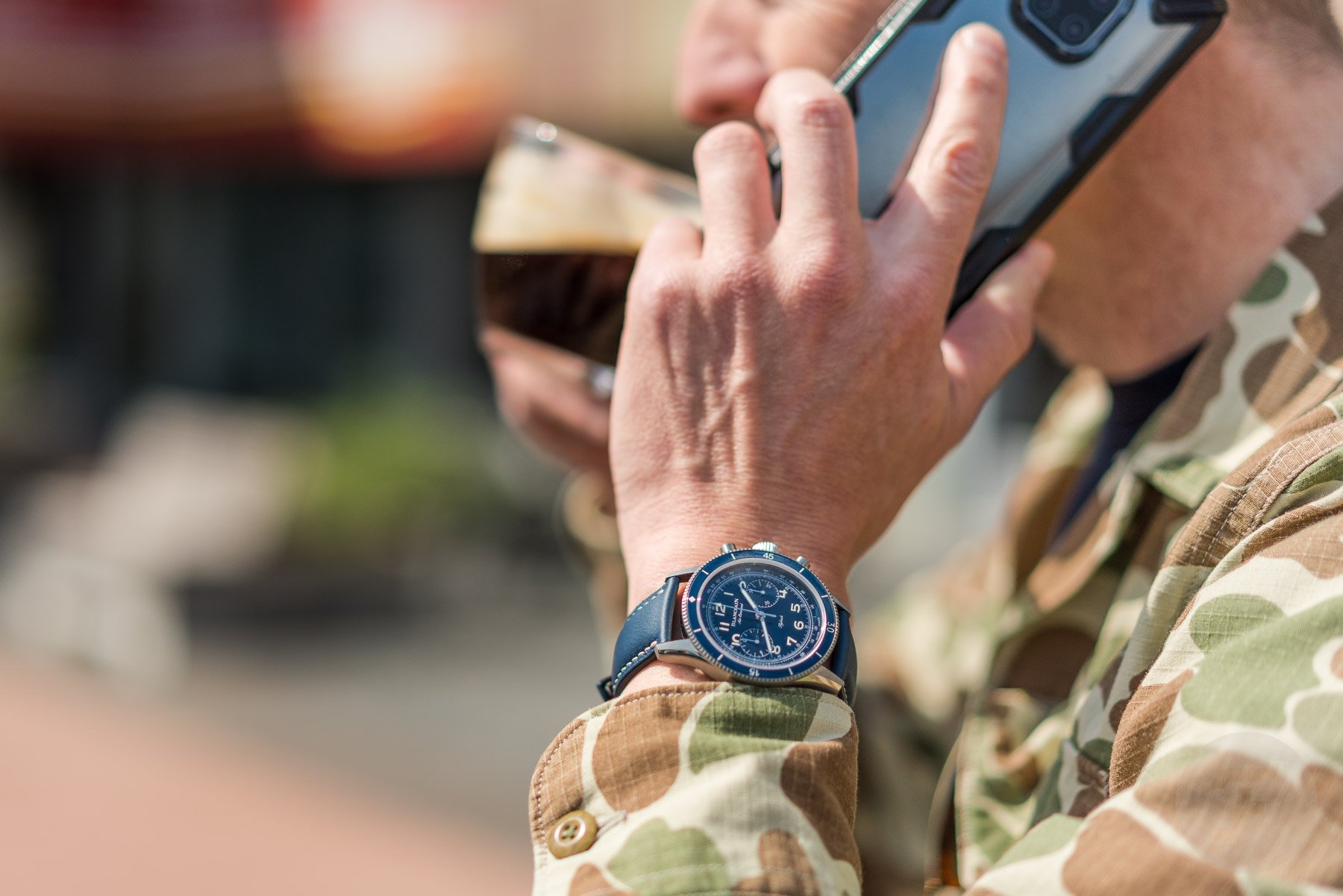 Lightweight titanium luxury later this week
In case you're wondering why I'm wearing a Blancpain Air Command Flyback Chronograph in Grade 23 titanium, that's because I'm currently working on an article about lightweight luxury. More and more high-end watch brands are putting out exclusive watches in titanium. Titanium seems to be getting more popular and more widely accepted as a luxurious material. The days of titanium being dull and gray, boringly instrumental, and only good for technical tool watches seem to be in the past. I will have a look at offerings from Grand Seiko, Laurent Ferrier, A. Lange & Söhne, and Blancpain, of course. Expect the article to drop on Friday.
Until then, enjoy the many other articles from us here at Fratello, and have yourself a great work and watch week!
Please find and follow me at Lex Stolk • Instagram