Collector's Story: My Final Attempt At Owning A Speedmaster Watch
Collecting watches is also about sharing this passion with others. There's little or no fun in just collecting without talking about (your) watches with other like-minded people, right? Last year we brought you a number of collectors' stories from Speedmaster enthusiasts. Today we have Kelvin who wants to share his story on the new Speedmaster Professional.
Kelvin started collecting watches in 2012. Not with an Omega Speedmaster, but with a pre-owned Rolex Sea-Dweller Deepsea. Today, he has a number of watches, including the new Omega Speedmaster Professional Master Chronometer. It isn't Kelvin's first Speedmaster watch though. It is his third, and — hopefully — this one will stay in his collection.
Kelvin's Speedmaster Professional Moonwatch
Robert-Jan Broer: You had two Omega Speedmaster watches before you ended up with this new Moonwatch Master Chronometer version. Can you tell me something about the first two Speedmasters?
Kelvin: The first attempt with my Speedmaster watch was an influenced purchase seeing how my friend enjoyed his for years which made me pick up mine. It received some wrist time but not too much and lasted less than two years within my watch collection. The second attempt was that I kinda missed it after letting it go so I bought it again three months later. I foolishly thought selling the first one was a mistake, only to find out buying it again was another.
Lesson learned: if you sell a watch, don't ever buy the same watch again… If you didn't like it enough in the first run, you won't love it deeper in your next run (I stupidly bought and sold a Grand Seiko SBGA001 three times). Maybe the Speedmaster Professional looks too classic that among the wide range of watches in my collection it doesn't stand out enough to warrant more wrist time.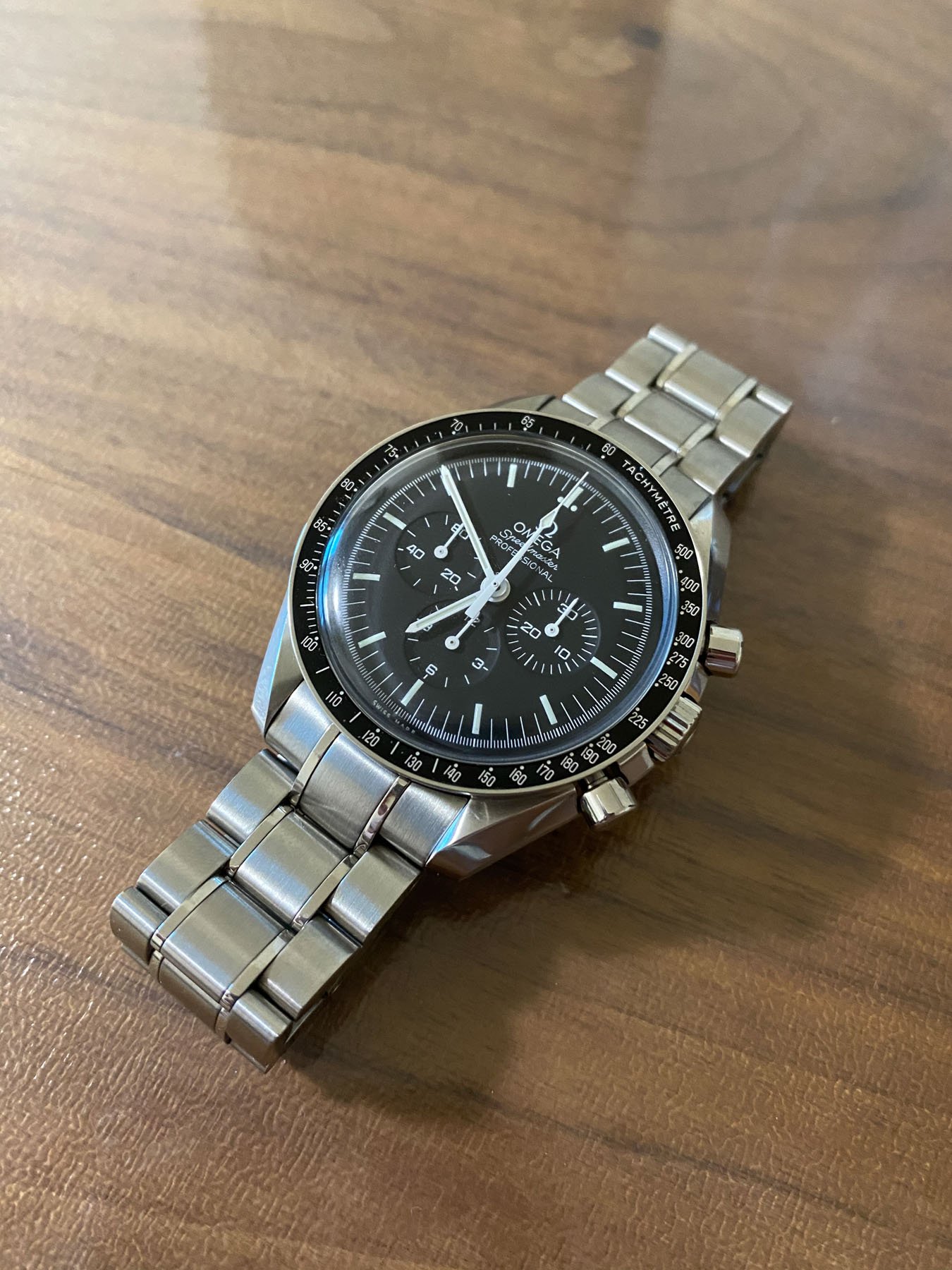 RJB: You also bought another Speedmaster watch, the Rising Sun?
K: I picked up the Rising Sun and thought that would be my keeper. Nope — as cool as the color combo was, it simply was not versatile like the Speedy Pro. Having read through all the reviews on Fratello on the new Speedy Pro, along with the recommendation from my chronograph-obsessed buddy Aril, I made a gutsy move and sold the Rising Sun to a friend who lusted after it for a while and put the proceeds toward the 2021 Speedy Pro.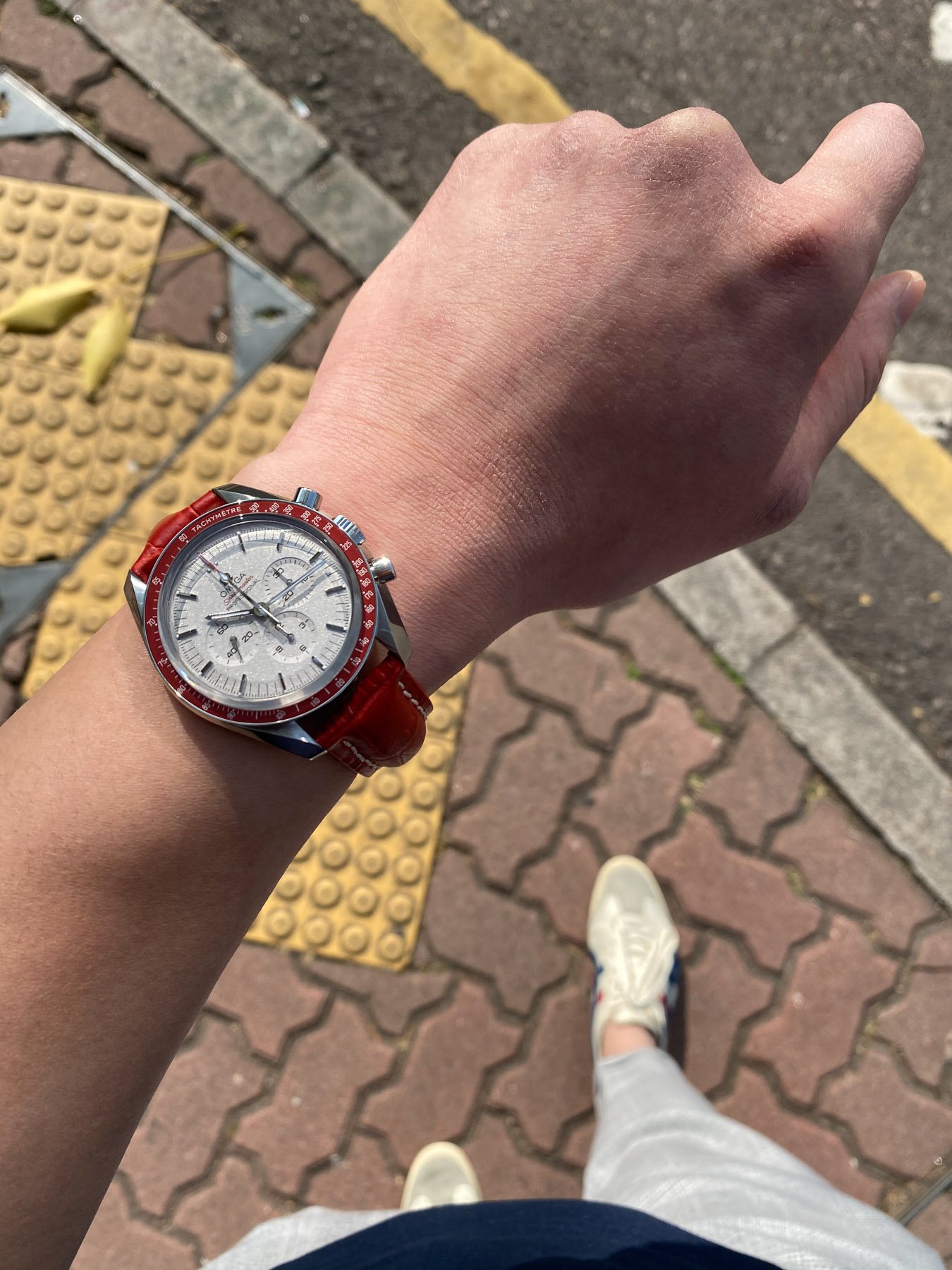 RJB: What did and didn't you like about the Rising Sun?
K: I love the Rising Sun's unique color combo (red and silver look really sharp together). Unfortunately, I'm never a fan of limited editions (I don't know why — maybe because it would be a hassle to get it back if I sell it) and the lovely color combo isn't versatile enough to be a daily piece (I only wanna keep one speedy rather than two because I know one of the two won't get much wrist time then).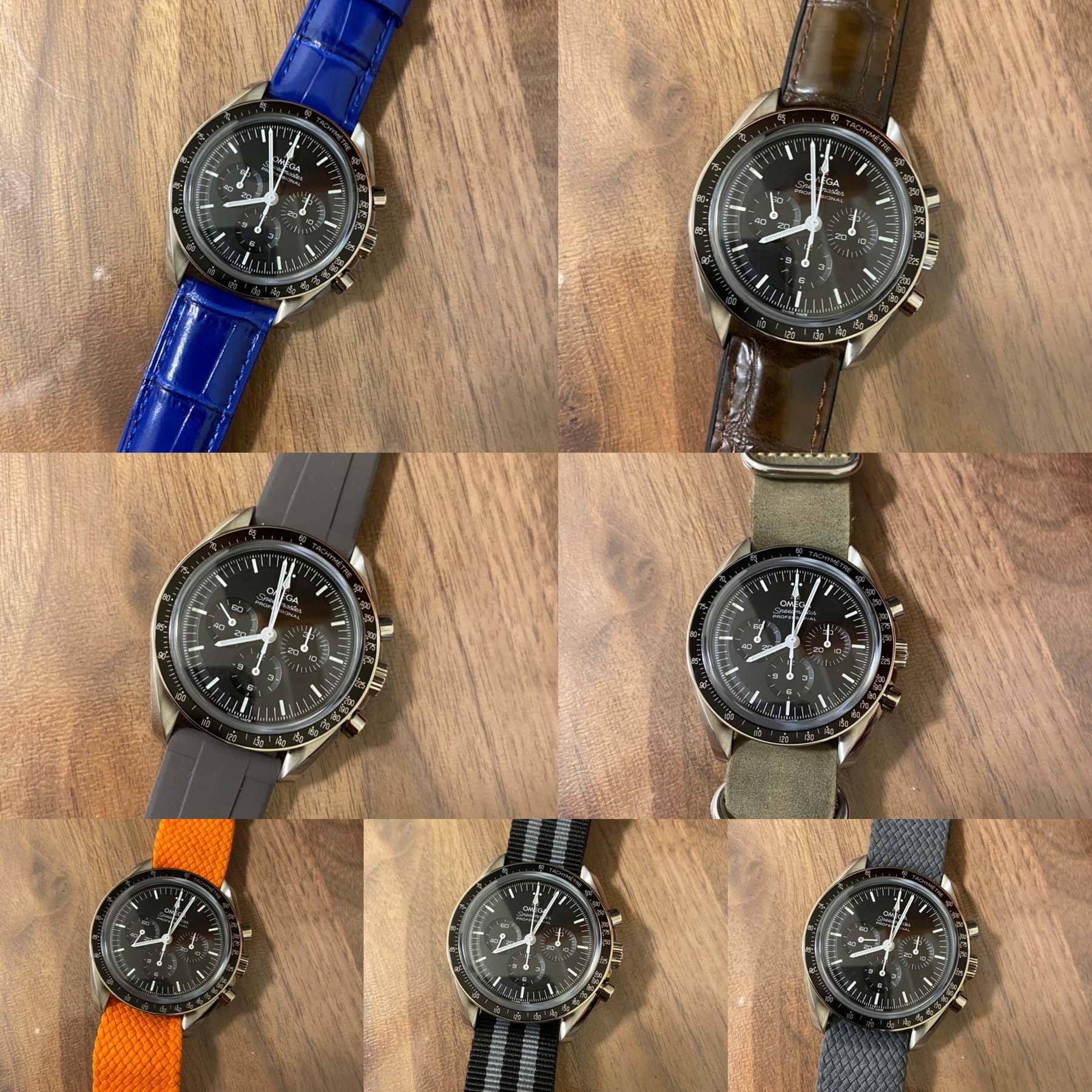 RJB: As a collector of many different brands and models, do you find yourself wearing the Moonwatch on a regular basis?
K: Man, I haven't had any other watch on my wrist since I got it. The slight modifications of the dial make it looks sharper. The watch feels a hair slimmer and sits much closer to my wrist (compared to the previous version). The bracelet feels flimsy and vintage-like (despite also being very secured on my wrist) but I enjoy how it drapes softly on my wrist (it reminds me of my Rolex Datejust Jubilee bracelet somehow). The tapered width and smaller clasp increase the comfort level too.
The movement is anti-magnetic, hackable (hence easy to adjust time accurately), and, most importantly, will always be +0 to +5 a day and not a second slow (I've measured +2 per day thus far which I am very impressed with). Aside from wishing for stronger lume on the hands and indices and a ceramic bezel, this watch is flawless. This is still a Speedmaster Professional but feels like a totally different watch than the previous two I owned.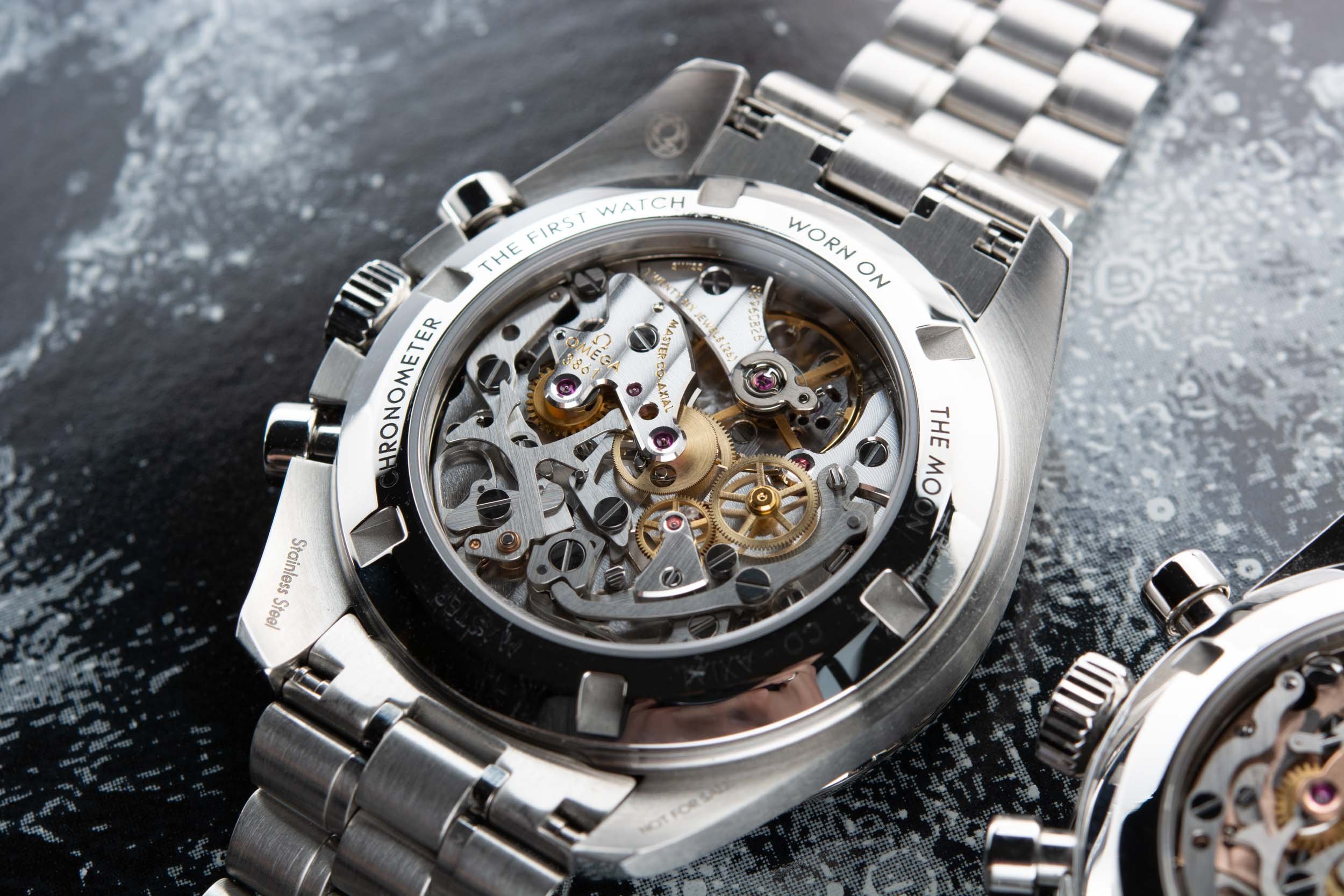 RJB: The new caliber 3861 is a Master Chronometer: how important is accuracy to you?
K: Accuracy is super important to me. I actually have checked all my watches' accuracy to see how good the timekeeping is for their movements. The +1.5 to +2 per day with the Omega caliber 3861 is extremely impressive.
RJB: We've been reading some concerns about the sharpness of the case, what is your experience?
K: I wasn't aware until you mentioned it. I tried running my finger across the bottom of lugs and you're right they're indeed quite sharp. Not enough to cut me to bleeding but I feel that part could be polished better.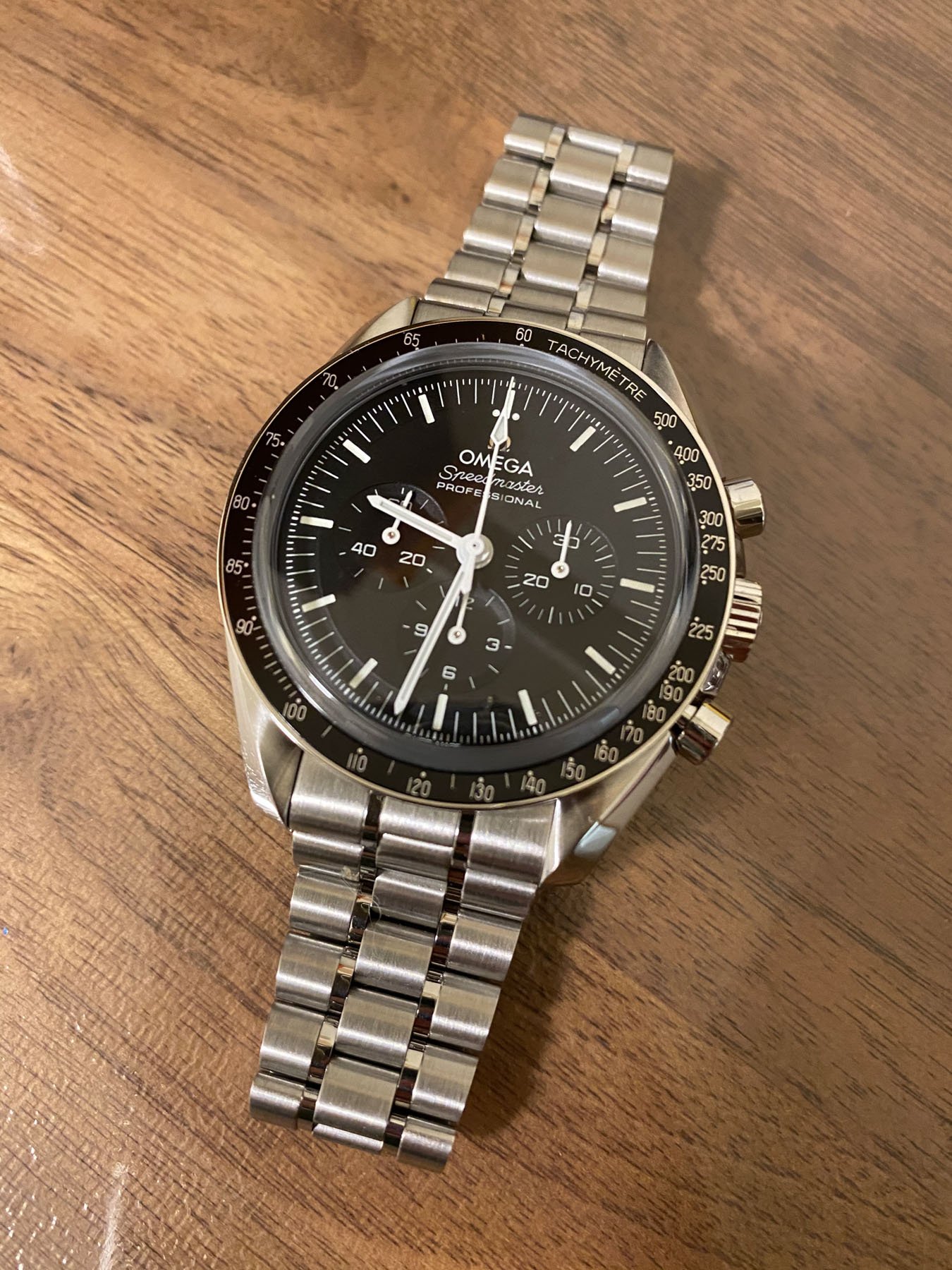 RJB: What is the one tip you would give to someone who is about to buy his or her first Speedmaster?
K: I agree that a Speedmaster watch deserves a spot in every watch collection. Some like a vintage model and some like ones with more advanced technologies (ceramic bezel and co-axial movement). Given the similarities between different speedy models, to avoid too much unnecessary buying and selling it would be best to handle different models of speedy first before jumping into the actual purchase. However, I highly recommend the latest Speedy Pro for someone who just wants to keep one great watch and the Speedy will definitely fill the role very well.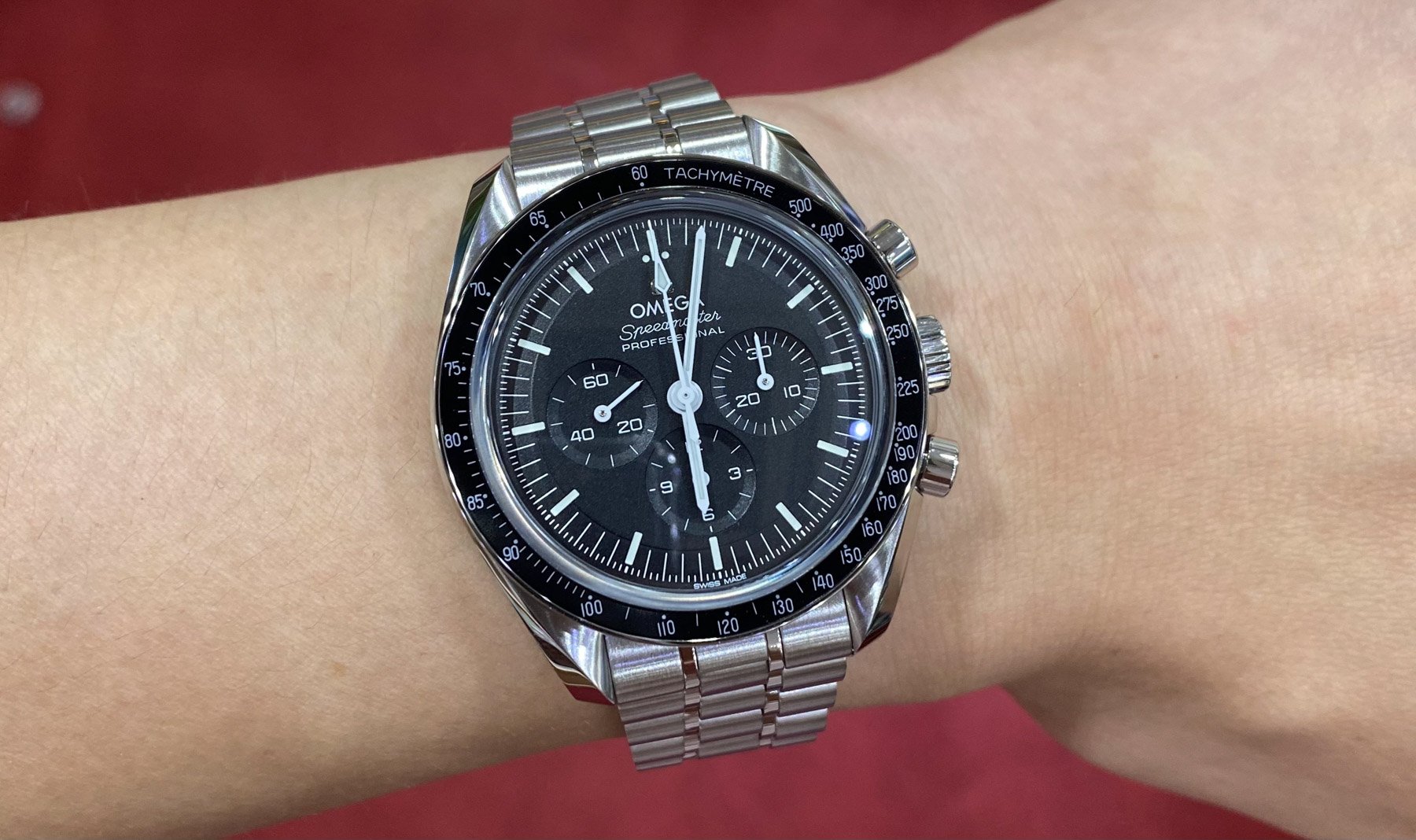 RJB: Will this new Speedmaster Professional Master Chronometer be a keeper for you?
K: With the black and white dial, this watch is a strap monster that's versatile enough to dress up and down through most occasions. Remember I mentioned earlier I thought the Speedy Pro didn't stand out enough from my collection? I feel like one day if I have to shave away all the luxuries to put the proceeds toward a more meaningful purpose. All of my other timepieces would go but this Speedy Pro Master Chronometer will remain as the keeper. I start to feel that I'd unlocked my nirvana and could finally be the one-watch man I aspired to be (like a dude I read who wore his Rolex GMT Master from the '70s till now).
This watch will be my daily go-to piece and hopefully, I can make it a meaningful gift for my son one day (I got him a Nautilus 5711 as his birth year watch but that's another story)!