Watches & Pencils #43 – The Crown Guards Of The Watch Castle
Guards normally don't get much attention. They have to protect the crown of the watch. The crown is for setting/correcting time and date, as you know. But without crown guards, the crown and castle are quite vulnerable. All kinds of monsters and water could come in…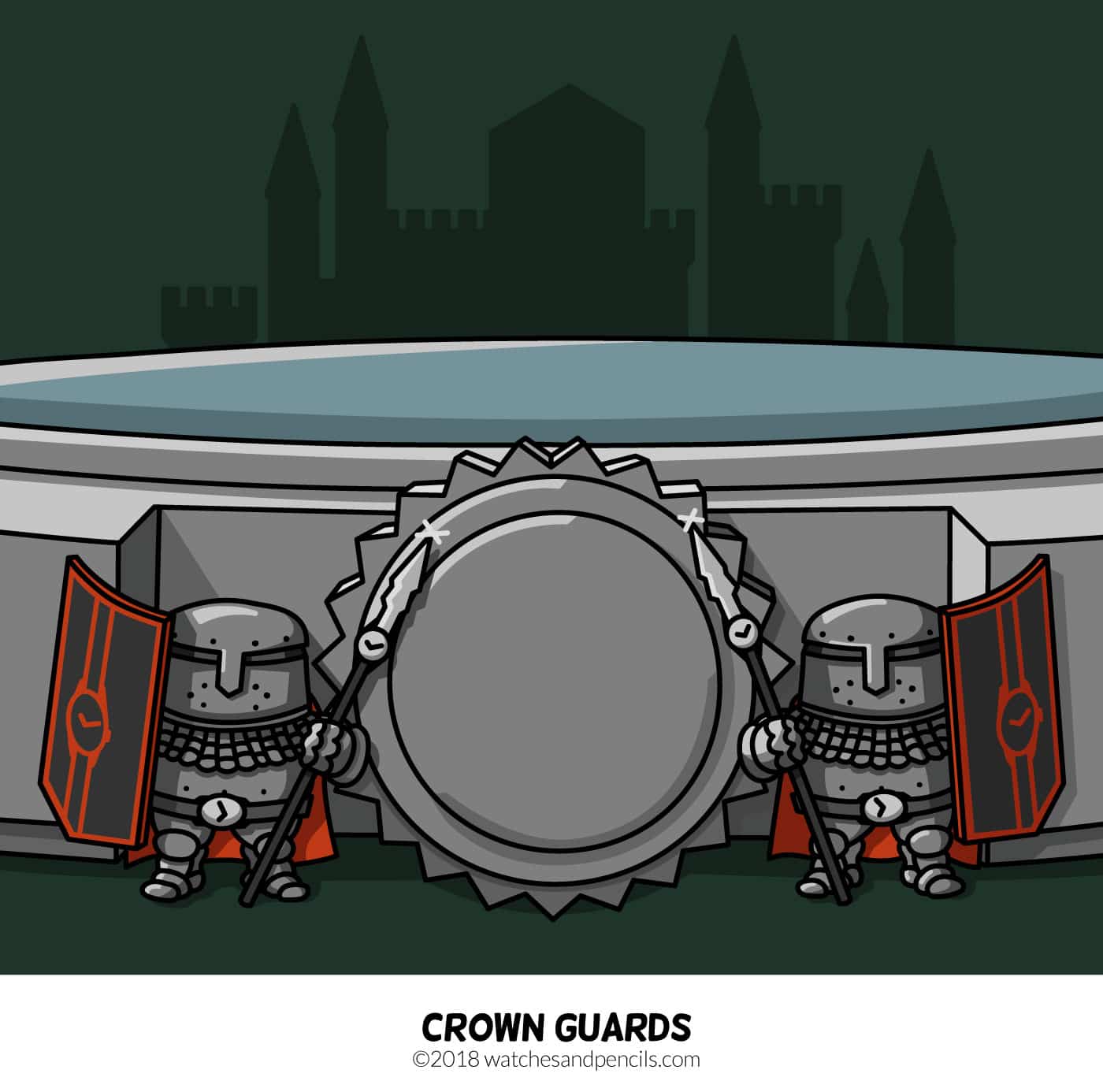 While Panerai had the first crown protector (the bridge guard in 1956), Rolex was the first with integrated guards on the watch case. The crown guard was introduced and patented on the Submariner in 1959 (reference 5512). These protectors were initially square shaped. After a testing period with divers the crown guard shape turned out to be sub-optimal and that's why they changed them to a more pointed shape after a while. Read more about the Rolex reference 5512
Pictured below is the current Rolex Submariner Date model with its crown guard (not as pointy anymore as in the past).
Omega also developed 'guards'. Below, the Speedmaster 105.003 "Ed White" without guards on the left and on the right, a later reference 145.012 with the crown protectors. After a short period of testing and wearing by NASA crew, Omega changed the Speedmaster case to have guards for the pushers and crown.
These are just some examples, but they had a huge impact on watch design and durability. There are countless variations of the guards: rounded, rectangular, horn-shaped, bridged, natural case guards by recessing the crown, you name it. It's nice to see that there are so many variations possible on such a particular element of a watch.
Below, a more modern interpretation of the crown guards. Nomos added the crown protectors to their classic design to give it a more sporty look. The Ahoi is Nomos's divers watch, with textile strap and – indeed – guards to protect the winding crown.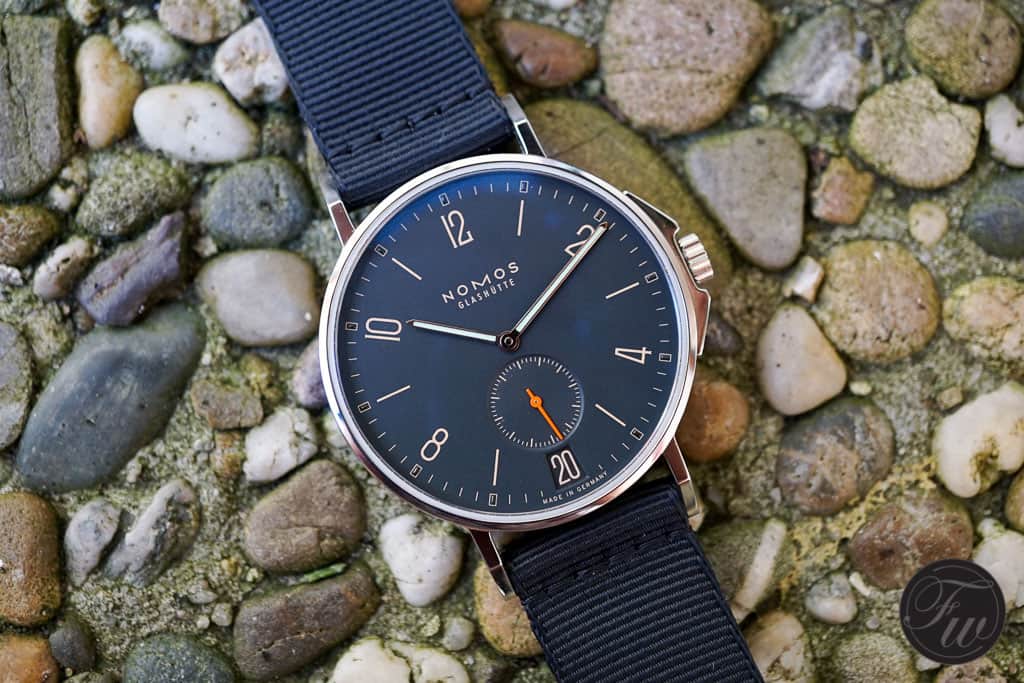 The true challenge lies in creating a functional element (guarding the crown) and maintaining desirability. It's an art to create good and beautiful crown guards. See you in the next episode!
Below, more examples of different type of crown guards. The well-known Panerai lever, as well as the Seiko diver with crown guards. On the latter, the crown is positioned at 4 o'clock (to prevent it from sticking in your hand), so the crown protectors became part of the lug design to make it 'fit'.