Dear Alpina And Gruen, Bring Back The Tecno
This one won't be easy
My friend's grandpa used to say that an essential man's collection requires three watches — a cheap quartz watch for chopping wood, a solid manual chronograph for everyday wear, and an elegant dress watch to take for dinner with your partner. Well, I have a tip for the last one — the Alpina Gruen Tecno.
I would narrow in on the dress watch bit of grandpa's advice. I would also add that in each watch collection, there should be at least one square or rectangular timepiece. I'm not sure if there is any scientific reasoning behind it, but no matter how elegant a dial is, it's always dressier when it sits in a rectangular case. The round shape is fluid, never-ending, and playful by definition. Four square lines are clear, precise, and definite. Rectangular is noble.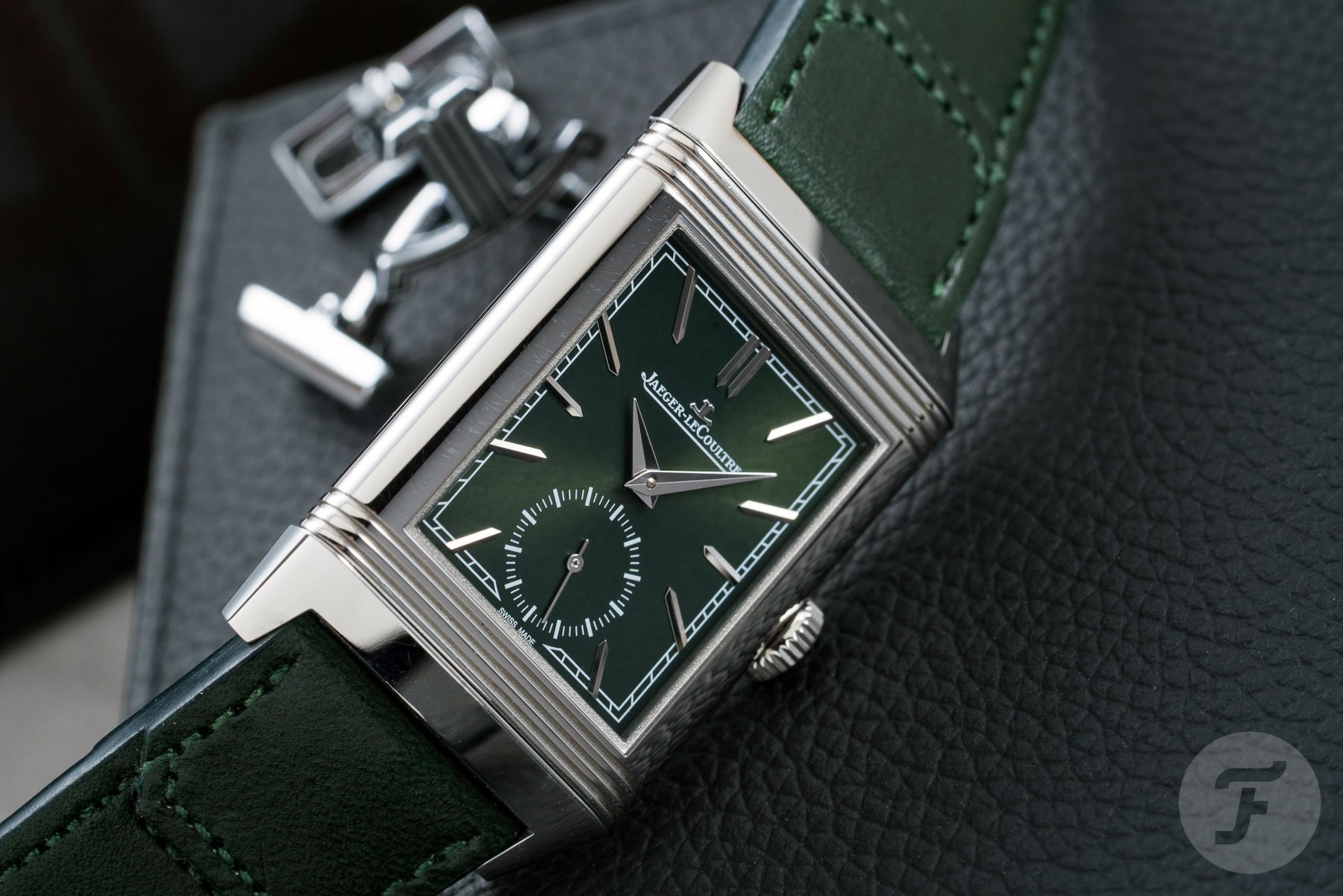 Three Muskateers
If you find the Cartier Tank boringly perfect and are tired of flipping your JLC Reverso over and over, I invite you to think about the third ultimate candidate for your next rectangular watch. Unlike the previously mentioned world-famous watches, this one never got a modern successor. While there are a gazillion modern Cartier and Reverso watches, the story of the short-lived Alpina Gruen Techno ends in the mid-1930s.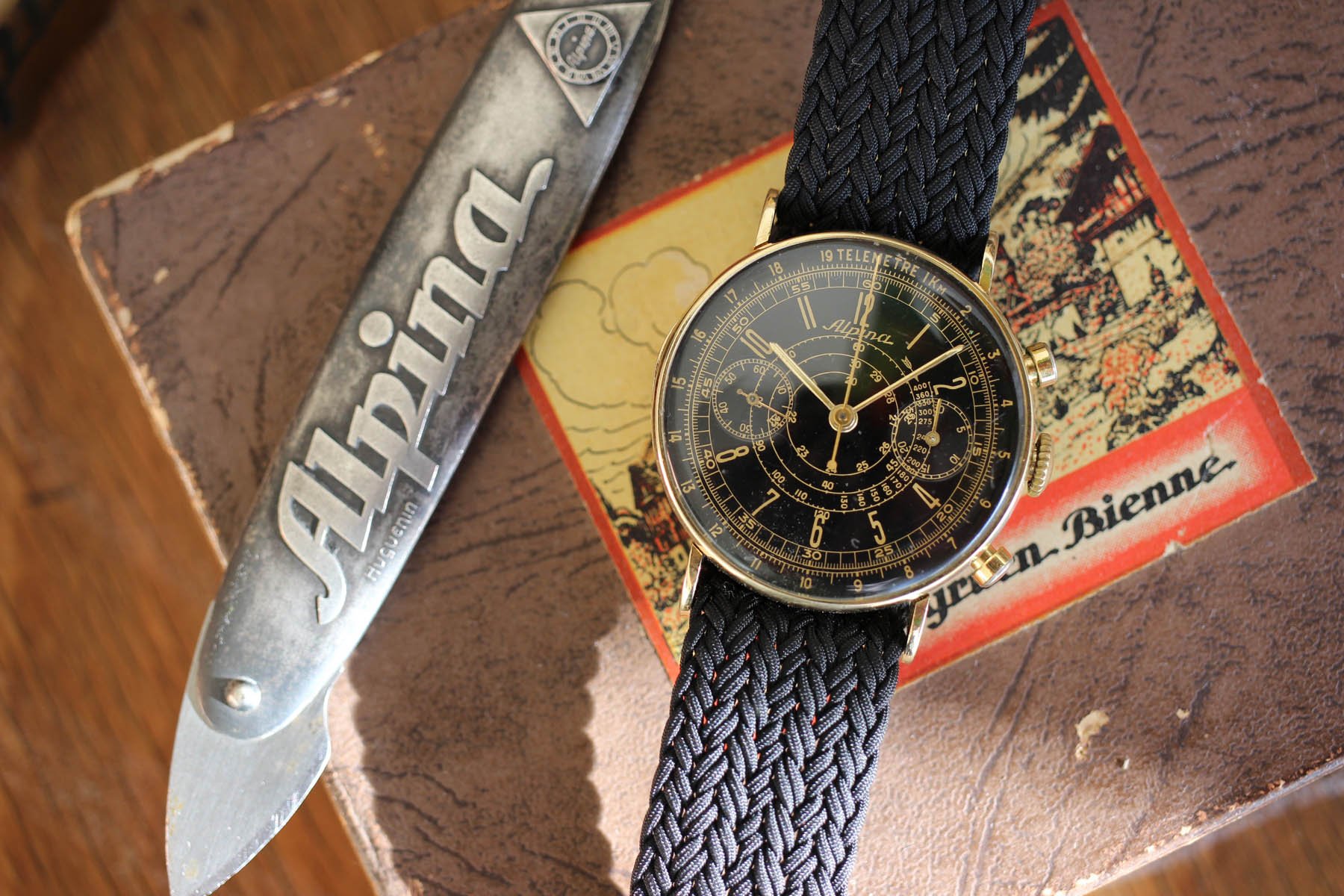 It's not a lost cause
Vintage Alpina doesn't jump out at you from famed Instagram accounts very often. It's a rather small and mediocre vintage watch brand that is quite disconnected from the reborn, modern Alpina, which focuses more on large-diameter sports watches. But it's not completely true that Alpina isn't aware of the gems that are hiding in its archives. In the early 2000s, the brand brought a re-edition of the Alpina collectors' holy grail to market, the 943 chronograph. And the legendary Alpina Seastrong 10 still has four modern and really attractive variations in the current Alpina portfolio. We reviewed one of them here.
Why the Tecno should come back
Vintage Alpina chronographs are extremely difficult to come by. When a minty vintage Alpina chronograph pops up, it disappears regardless of the €5K-10K price tag. But while simple vintage rectangular Alpina watches sell for anything between €200 and €1,000, a nice Alpina Gruen Techno can sell for anywhere between €3,000 and €5,000. My point is, no matter how narrow the audience is in general, there is always an audience for the Tecno. Let's look at why it is so special.
Two brands on one dial
If you feel like you recognize two different watch brands in it, you are right. To keep the story simple, in 1929, Alpina joined forces with the American watch company Gruen. Alpina wanted to take advantage of Gruen's strong distribution network in the US, and Gruen wanted to penetrate the European market. However the unknown and overpriced Gruen watches didn't find their customers in Europe, and the Alpina-Gruen cooperation came to an end in 1935 after a short six years.
Alpina Gruen Tecno
Hermann Aegler, who supplied movements for Rolex, also sat on the board of Alpina. This brief intermezzo in the history of the brand helped an unusual watch to be born. The Alpina Gruen Tecno was powered by the very same caliber that ticked inside the Rolex Prince. The baguette-shaped caliber 877 measured 16.6 × 32.7mm, and it could run for 58 hours when fully wound. I believe that a bit of Rolex history might be a great talking point for a future revival (@Alpina, *wink, wink*).
It only gets better
The movement hiding inside is not the only surprise. The case and the dial are both stunners worth some praise. In comparison to the Rolex Prince, I find the case of the Alpina Gruen more thought-through and better-crafted. I like the step on the side of the case. It's not Baroque-like fat and meaninglessly over-curved like some other cases of the era that look like tables. The Alpina Gruen Tecno has a decent touch to the case that makes it more interesting. On top of that, the decorative step on some versions of the case integrates the crown into it, helping protect it.
The grand finale
The dial doesn't need a single tweak. It can remain as it is and it will shine for miles. Any change would only make it worse. But what do we have on the dial, after all? Two competing tracks, or is it a dual-time display? A brochure from the 1930s says that the bottom track "shows the exact time in seconds: for physicians, engineers, technicians, transit officials, merchants and athletes." Most watches of that era had really tiny sub-seconds. Not the Alpina Gruen Tecno, which made it as premium a feature as the hour-and-minute dial.
The Alpina Gruen Tecno shows the best of 1930s dial artistry. There isn't anything special, just Arabic and Roman numerals, simple tracks, decent color contrast, and blued hands. In addition, the "sector touch" with perfectly balanced registers results in a dial with superb legibility. The oversized "small" seconds gives the watch an almost chronographic feeling. And also notice the unusual branding above the minute track; it's utterly fantastic. There is no doubt that this dial is an instant attention-grabber that can easily compete with Tank and Reverso watches.
Last thoughts
Next time Nacho politely asks me if I could take care of this Sunday's watch-revival-dream column, I should take a hard pass. While writing this piece, I scoured through all the auction sites and even contacted a friend and asked whether he is ready to let his Alpina Gruen Tecno go. He has one and says it feels "flimsy" on the wrist, which outraged me! Alas, one Slovak proverb says that the number of people equals the number of different opinions. What do you say? Would you like to see the reborn Alpina Gruen Tecno? Share your thoughts in the comments below.