Dear Seiko, Bring Back the Navigator Timer
A guest post by Michael Spencer
Seiko has been on a GMT kick lately. While the Seiko 5 GMTs were a fan favorite from last year, the new Prospex "Baby Marinemaster" and "Sumo" diver GMTs are great additions to the catalog. One item is missing, though — a true mechanical traveler's watch. One with a rotating bezel. It's time for the Japanese giant to give the people what they want. Dear Seiko, please bring back the Navigator Timer!
I am not quite sure how the Seiko Navigator Timer entered my consciousness, but I am sure I have Michael Stockton to thank for it. My confusion stems from my collecting timeline and this article of his. I got into watch collecting in 2017, and this article was published in 2015. Somehow, I stumbled across this article in my early days of collecting, and the ref. 6117-8000 Navigator Timer has stuck with me ever since.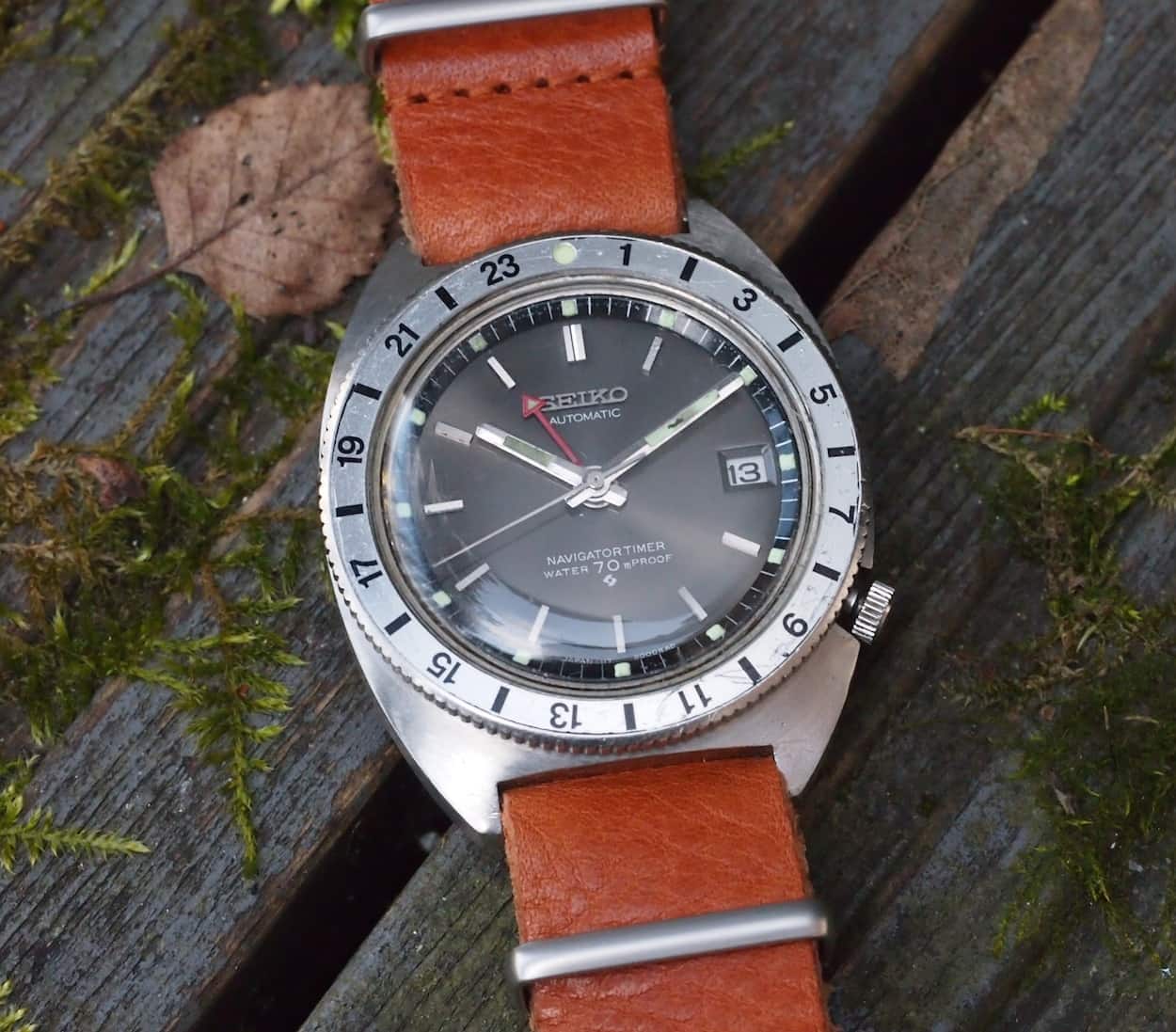 Wayback Machine
I won't go into a great amount of detail on this watch as Mike detailed it nearly eight years ago on Fratello. I will, however, let you know why I think this watch is ripe for a comeback. First, we are in an age of democratization for the GMT complication. Starting with the Tudor Black Bay GMT, we have seen a plethora of new GMT watches across a variety of brands, both Swiss and Japanese. While there is still a distinct price break between the "flyer" and "caller" GMTs, the complication is more plentiful than it has been in its history. Additionally, new movement technology from the Swatch Group, Seiko, and Miyota has made the more desirable "flyer" version's entry price lower than it has ever been.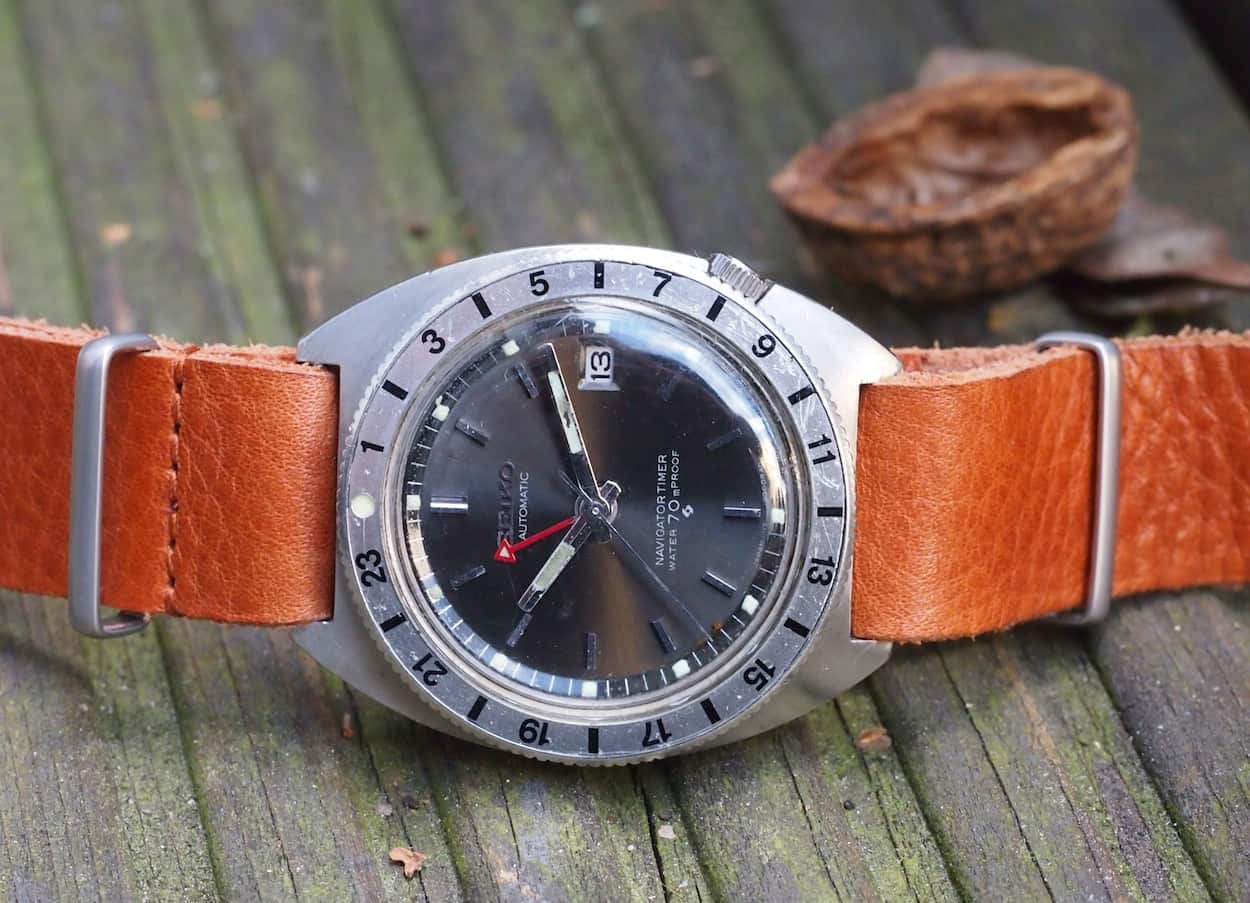 Also, just look at this watch! With an anthracite dial, red GMT hand, steel bezel, and cushion case, it has everything that makes a vintage Seiko so distinct. The sizing is perfect, and it has the look of a no-nonsense travel companion. I own a Tudor Black Bay Steel, and the all-metal look of these two watches makes them very utilitarian. This one is ripe for a comeback, and I am happy to put Seiko on notice for it!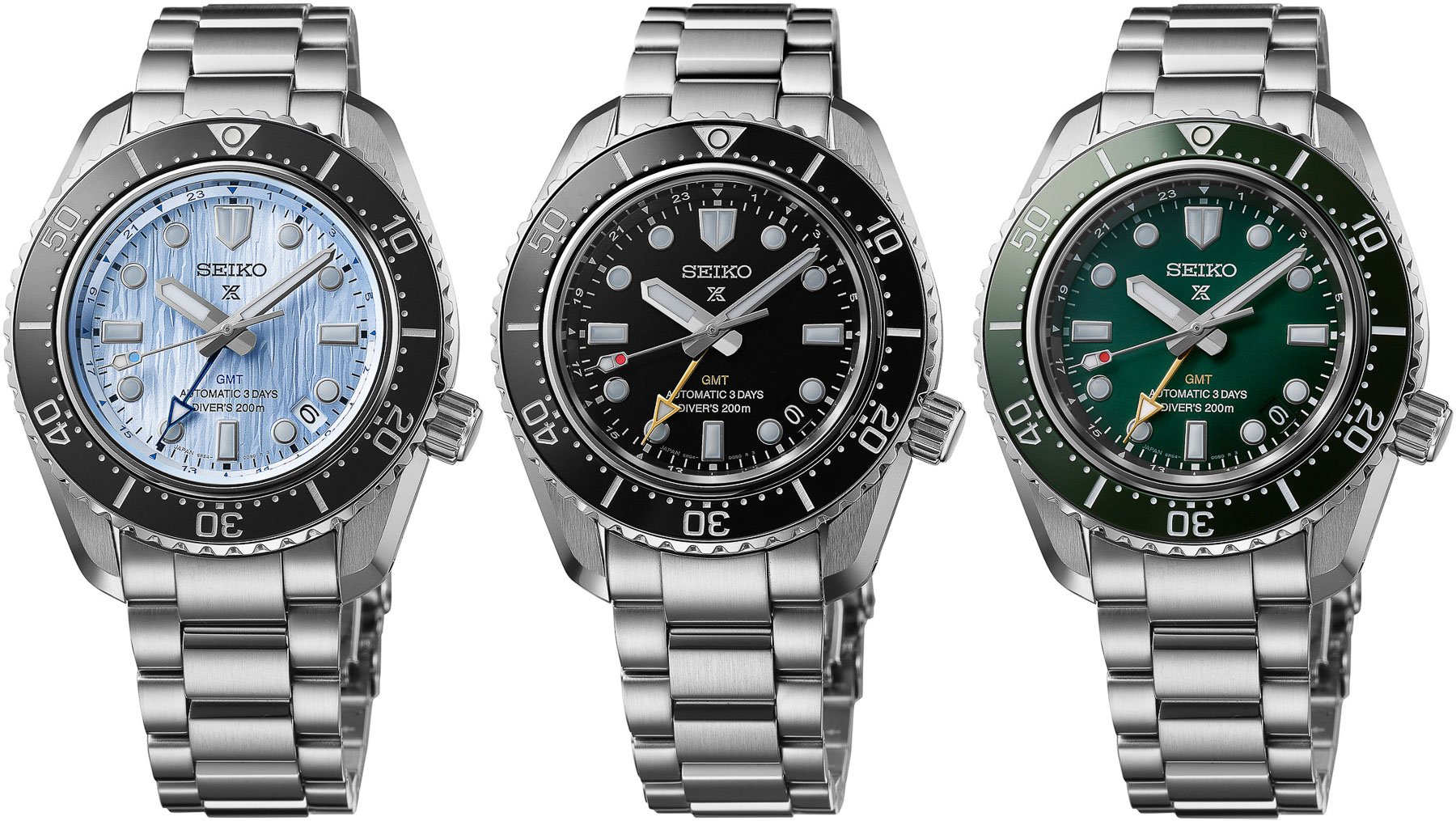 Close, so close!
Seiko has been on a roll lately with GMTs (even as recently as 11 days ago — look here). As I type this, I am wearing one of the best Seiko releases of 2022, the SSK005. If you include the recently released solar-powered Sumo GMTs, that makes three GMT releases in the last 12 months for Seiko (not even considering Grand Seiko), and I may even be missing a few. Each of them has strong points, either price, fun, additional functionality, or quartz convenience. None of the mechanical ones, however, feature a jumping local-hour hand. This is a disappointment because there is a watch in the Seiko catalog that does.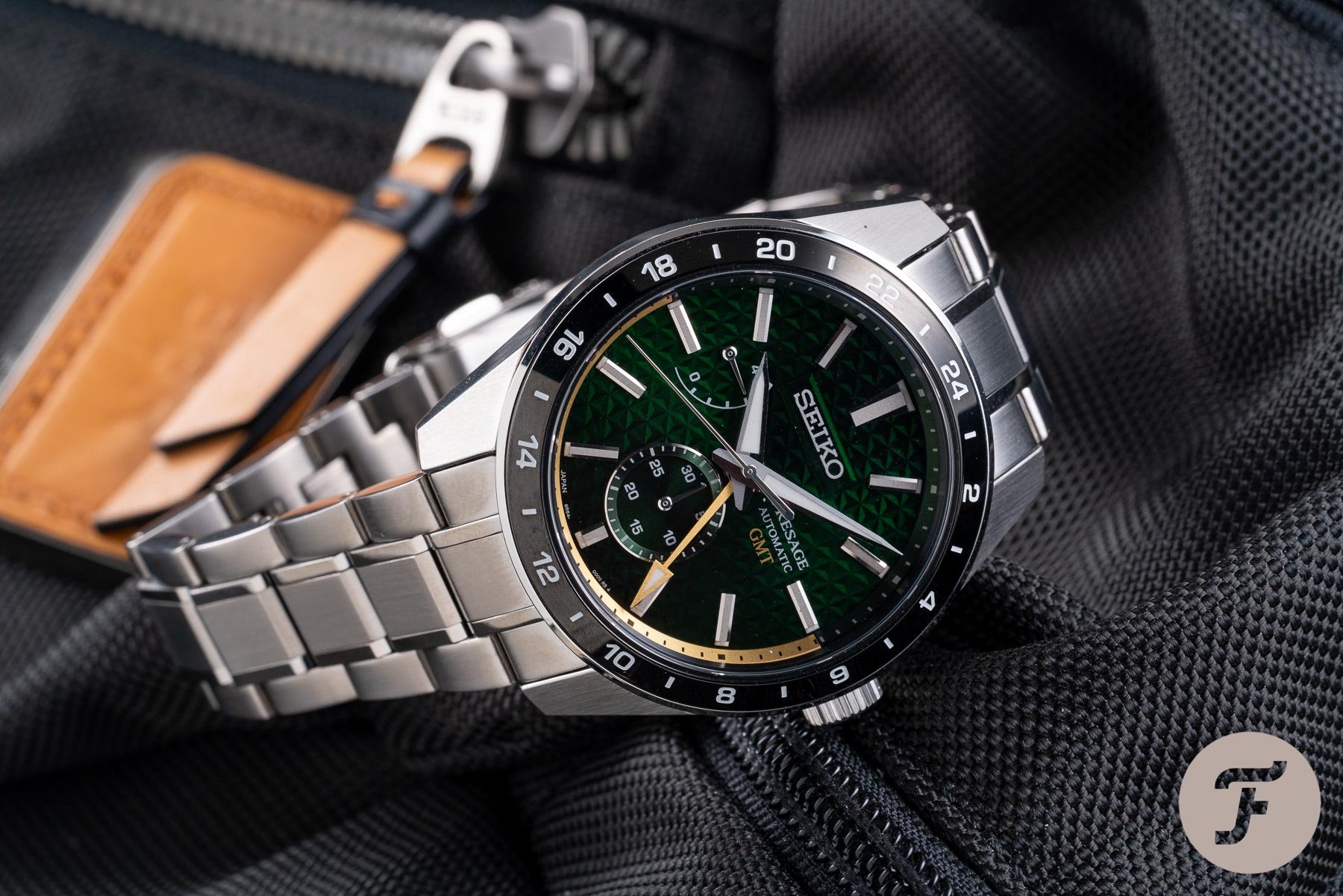 The Seiko Sharp Edged GMT caused a stir when it debuted, mostly because it closely resembled a set of Grand Seiko references that came out at the same time. The design itself is busy. While these watches do look better in person, the overall design is not for me. What this watch does have, though, is the Seiko caliber 6R64 that features a jumping 12-hour hand, making this a legit flyer GMT.
Now that we have identified that Seiko has a movement with all of the features we are looking for and that the brand is on a bit of a GMT kick lately (like everyone else), we need a case for this watch. Reviving a cushion case from yesteryear can take a good amount of work. It is important to get the sizing and proportions right while still making the watch durable enough to be up to modern standards. Fortunately for us, Seiko has done this recently with its line of 62MAS and "Willard" re-editions. There is a specific model that comes immediately to mind.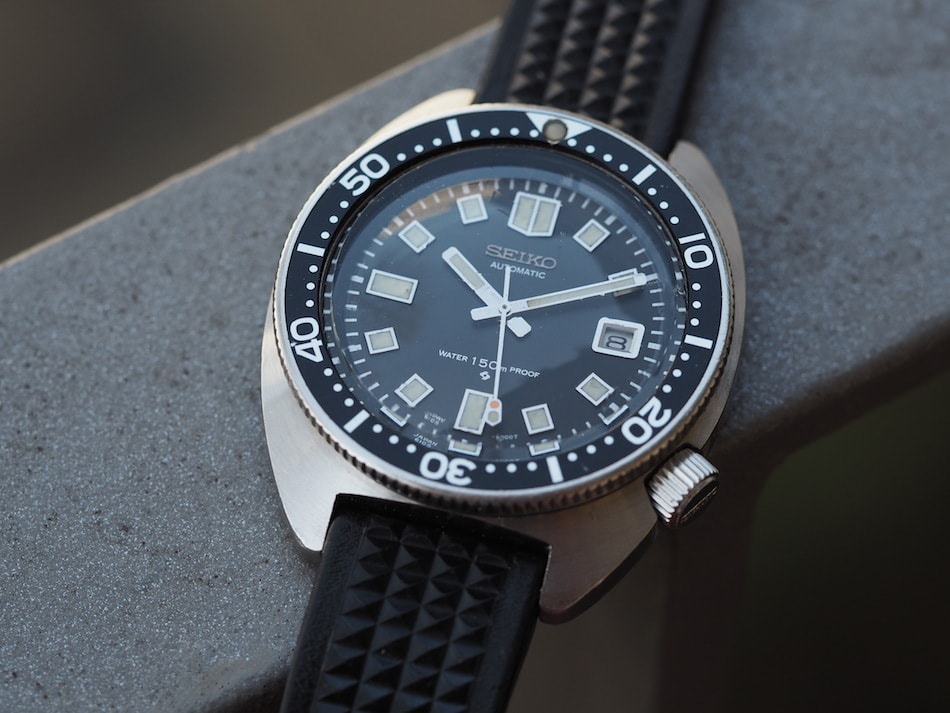 Will the real Slim Willard please stand up?
You knew where I was going with this. The latest Seiko diver to be reintroduced in the SPB line is the 6105-8000. Interestingly, the vintage Seiko diver's reference number is similar to that of the Navigator Timer. If you look at the watches, you can see why that might be more than a coincidence. What is also not a coincidence is that we are using another photo of a vintage Seiko from Mike's collection. I am sure he will also be the first to tell you that there are differences in the robustness of the 6105 versus the Navigator Timer. That said, the similarities are there, and I think if you just squint (not even that hard) you can see them.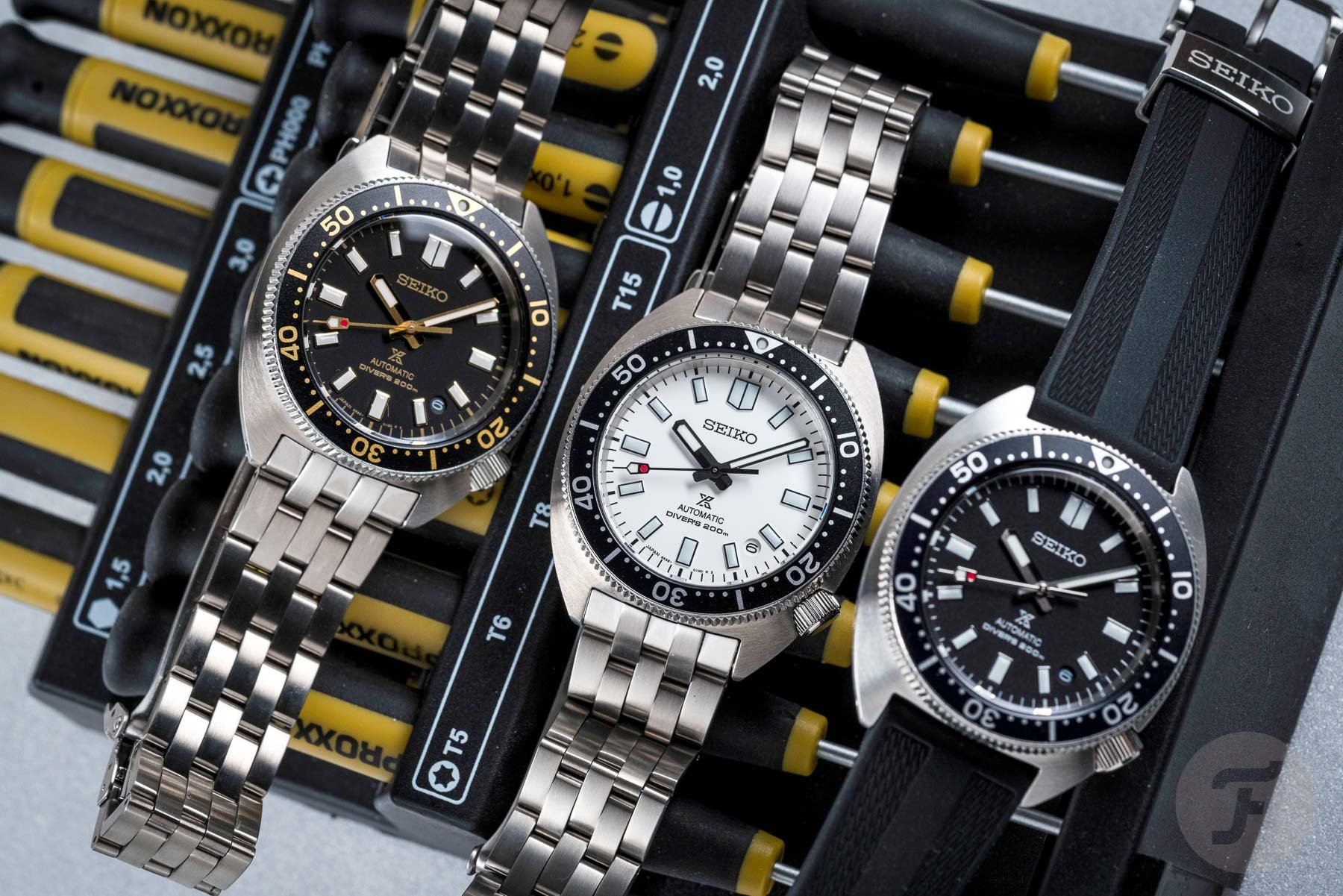 The cases of these watches are slightly upsized from the original, but as collectors, we are used to that already. This also makes it more likely that the 6R64 will fit in the case as the Sharp Edge GMT measures right around 42mm in diameter. The thickness might prove a bit more challenging. The SPB31X models are just over 12mm in thickness, while the Sharp Edged GMTs come in at over 13mm. I have faith that perhaps we don't need gaskets of the same thickness on the GMT version of the Slim Willard. Staying closer to the surface with a 100m water resistance rating might make the shoe (or the movement) fit.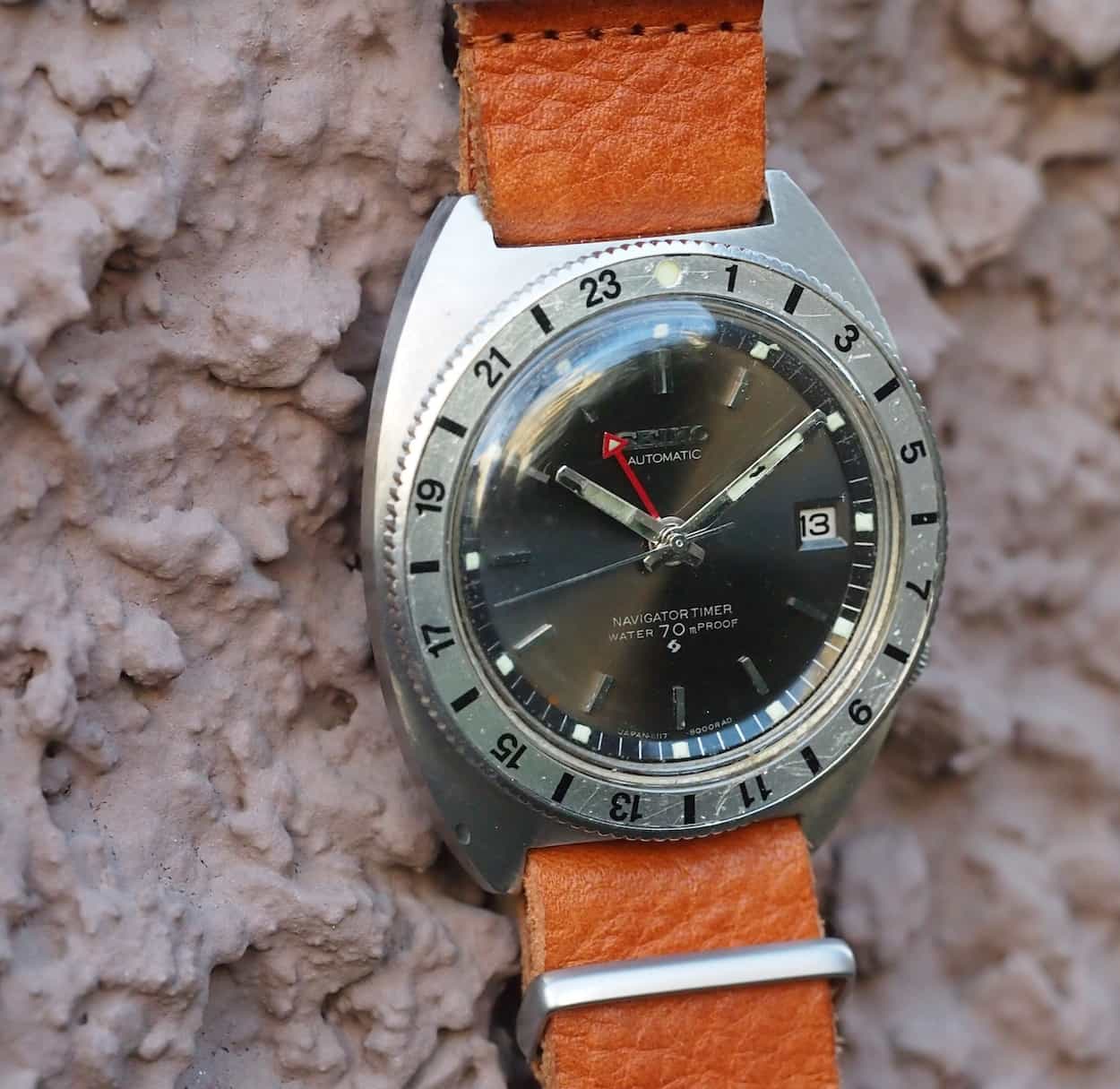 The ideal version of this new Seiko Navigator Timer would have the anthracite dial, red GMT hand, and steel bezel of the original that is in Mike's collection. The ultimate utilitarian travel companion. Functional and not flashy, but classic cool. Can you imagine some of the other combinations, though? Just looking through all of the iterations of GMTs that Seiko has dropped recently, I trust the brand's designers to come up with some absolute stunners.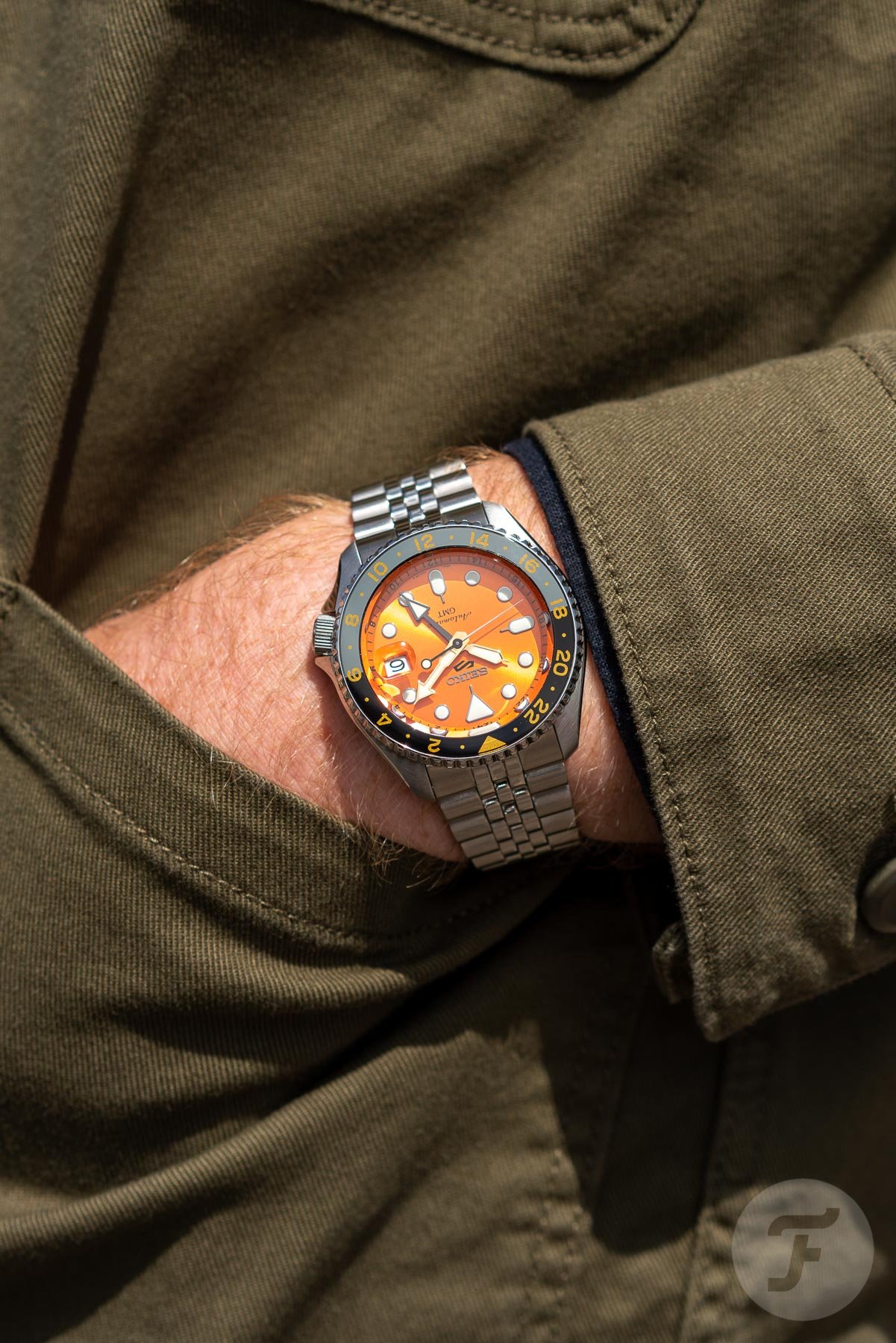 Final thoughts
I know some of you might think that all I did was take parts that are mostly available already and create a watch. I know some of us are also automobile enthusiasts. The concept of a "parts bin" car has crossed my mind. We all know how those usually turn out. I am fairly confident that if Seiko did a new Navigator Timer, we would have a different result. The new SPB31X models feel fantastic on the wrist and are very capable — just ask Daan. The Sharp Edged GMT was a bold design even if a bit of a miss. What no one is complaining about, though, is a flyer GMT for less than €1,500. I realize that inflation might make this price grow slightly, but even if you consider the recent diver GMTs released at €1,700, I think we will be comfortably under the €2,000 threshold.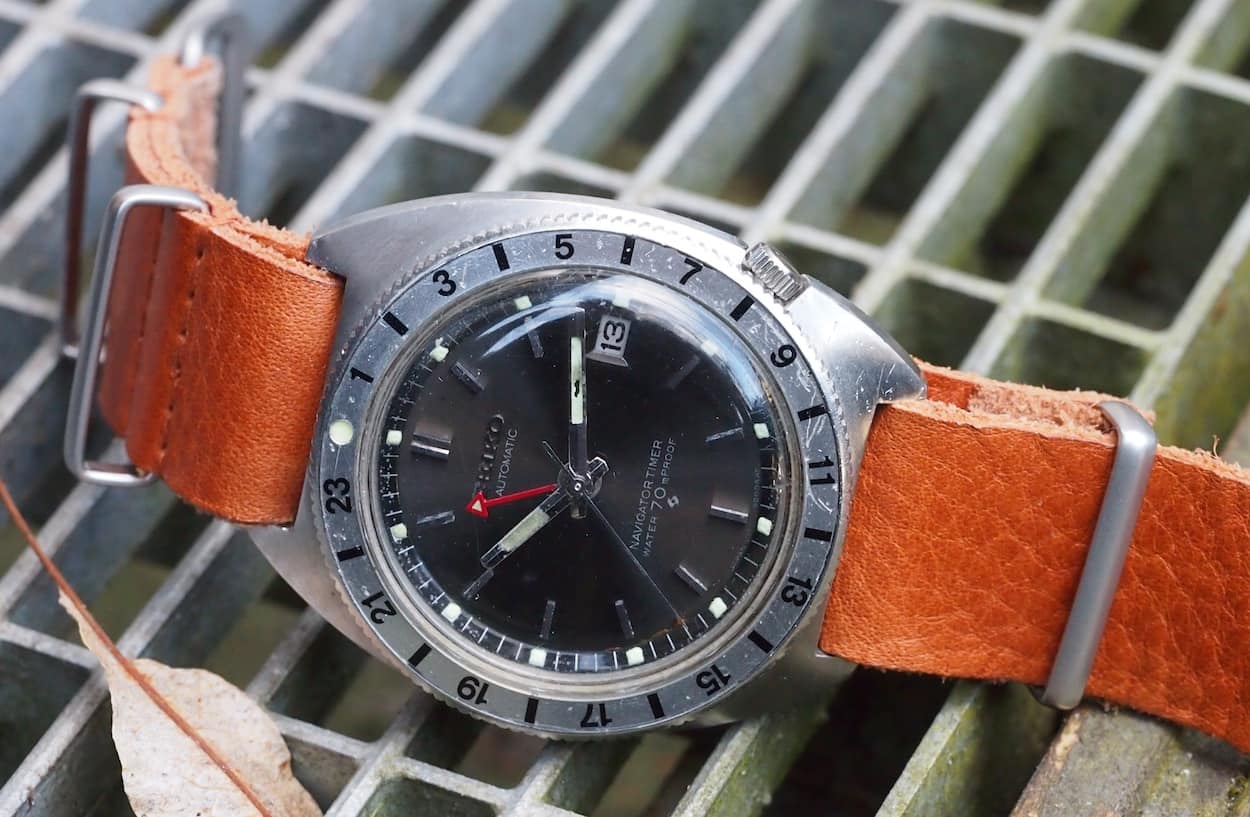 I am pleading with you, Seiko, please make a new Navigator Timer. It should be pretty easy (at least from this layman's point of view). You already make most of the parts. We just might need a new bezel insert and a 48-click bidirectional bezel system. But I won't get greedy; I would happily settle for a good friction bezel like the one on my SSK005. The ball is in your court, Seiko. Won't you please take my money?
What do you think? Are you also hoping for a true traveler's watch from Seiko, or do the new releases more than cover you? Let us know in the comments below!