Strap Review — Straight-End FKM Rubber Straps From Delugs
Rubber straps are less formal but can be much more fun
I should come out and say this right from the get-go: I'm a bracelet guy, especially when it comes to divers or sports watches. If a watch has an adequate and well-fitting bracelet, then that's how my watch will stay for most of its time on my wrist. However, there are occasions when even I like to cut loose and switch it up. Having a few good rubber straps to call on can offer great versatility or even breathe fresh life into an otherwise stale watch.
Chances are you've heard the name Delugs. What started in Singapore with a small catalog of leather straps, all made to order, evolved into one of the more recognized brands in this arena. The brand offers a wide range of high-quality straps in various materials. Last year, Delugs ventured into the market for rubber straps, offering one specific to the Tissot PRX. I'm now looking at the company's latest line, a series of straight-end FKM rubber straps in seven colors.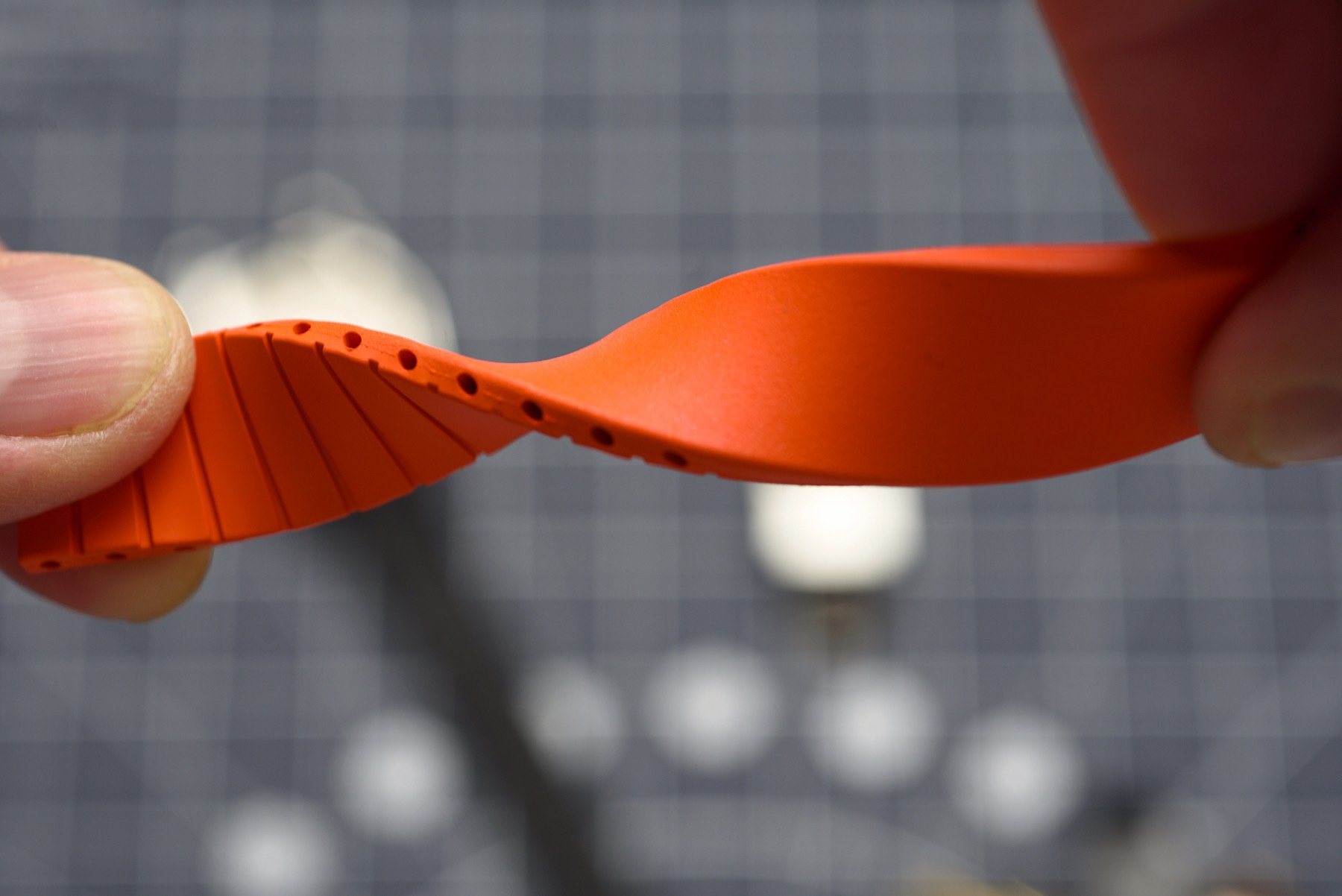 The first cut is the deepest
Upon taking the straps out of their pouch, there were three things that I noticed immediately. Firstly, they are soft and pliable. Secondly, they are weighty. Not exactly heavy, but weighty. And finally, there are three pieces of rubber supplied! These particular straps are meant to be cut to size. Once the tail ends are cut accordingly, you must attach them to a butterfly clasp. You'll note from the images that each piece of rubber features a set of furrows on the underside. Between each is a potential spring-bar hole.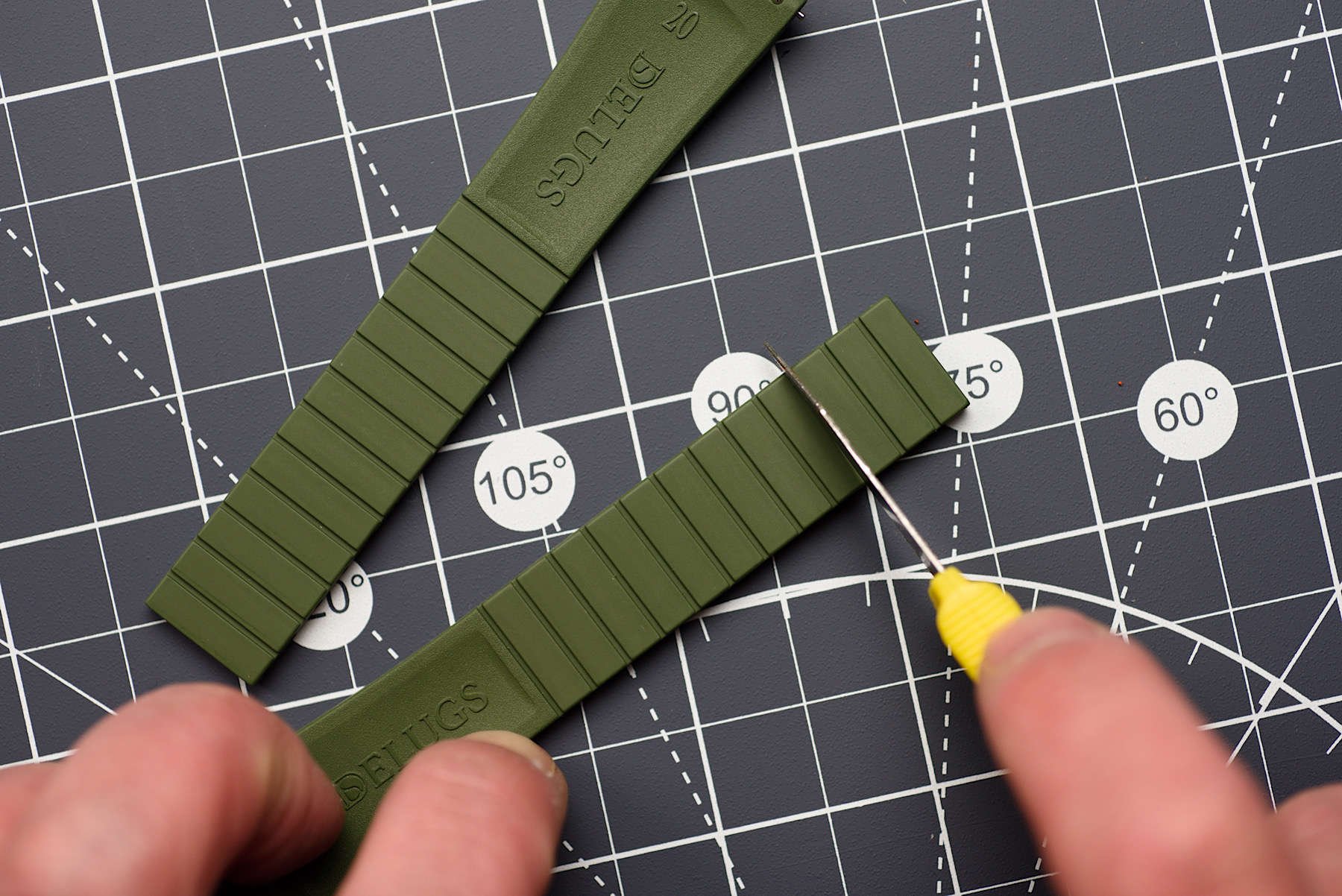 To size these straps, simply measure your wrist circumference, subtract the lug-to-lug length of the watch you intend to fit the strap to, and then cut both strap pieces to the required length. The old carpentry expression "measure twice, cut once" feels suitable here. Still, even that feels too risky. I end up cutting each strap end one piece at a time, then attaching it to the watch until I get the right fit. Do you remember that there are three pieces of rubber supplied? Well, if you end up cutting the strap too short, there's another piece of rubber so you can redeem yourself. The other, more positive reason for supplying three pieces of rubber is that you can use slightly different lengths of rubber on watches with different lug-to-lug lengths.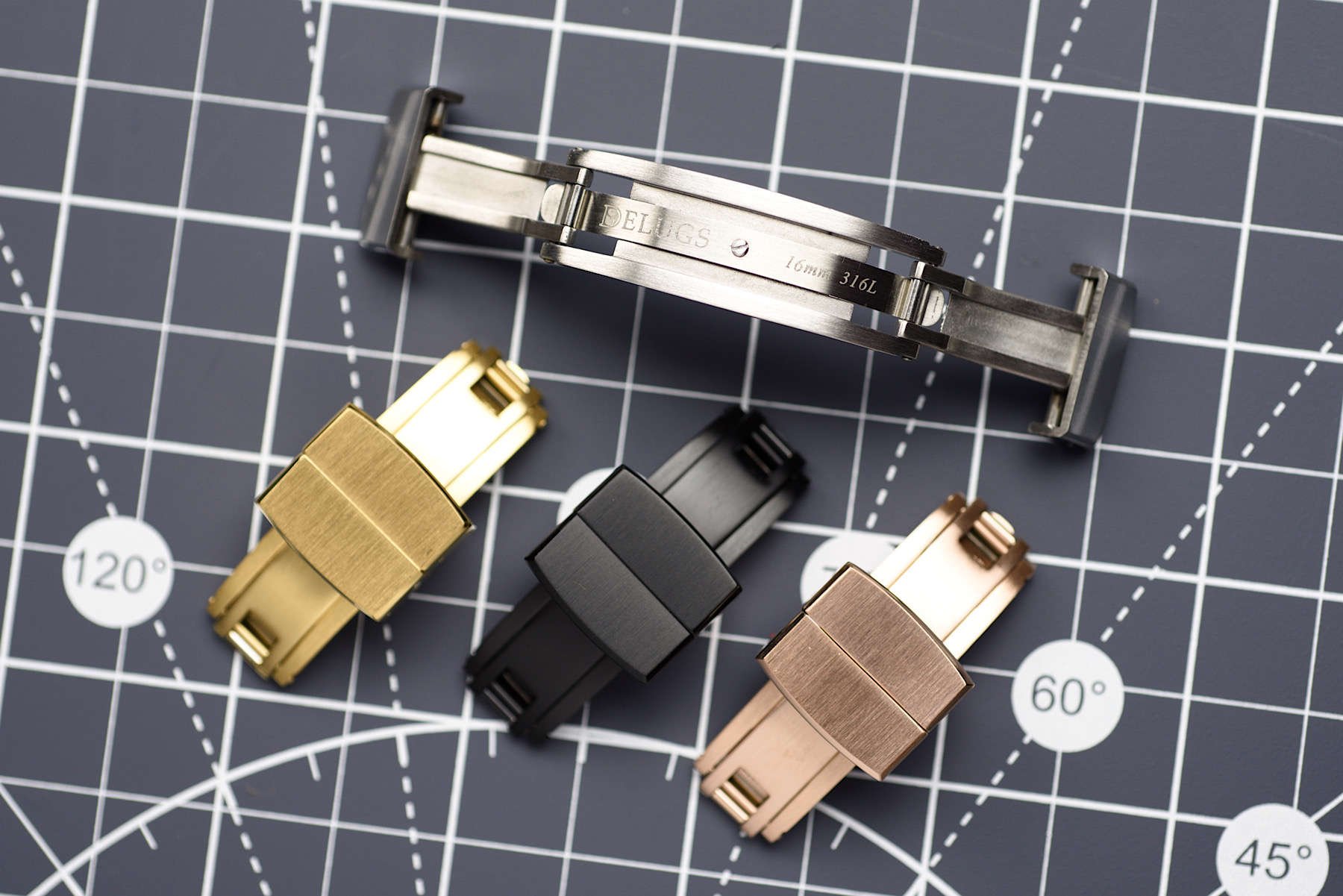 Spring into action
Once cut to size, simply pass a spring bar through the last remaining hole in the strap and attach it to one end of the butterfly clasp. The stainless steel butterfly clasps are well finished, featuring a brushed top surface and polished sides and bevels. What I really like is the operation of the clasp. Whereas most butterfly clasps I have used and worn operate with a push-button to release the clasp, this clasp has a spring-loaded closure. As you secure the watch to your wrist, both parts snap into place. Releasing the clasp involves pulling each end away until they spring open. I've been pondering whether the absence of a push-button to release the clasp makes it somehow less secure, but I can't think of a situation when I could accidentally pull at it enough to release the clasp.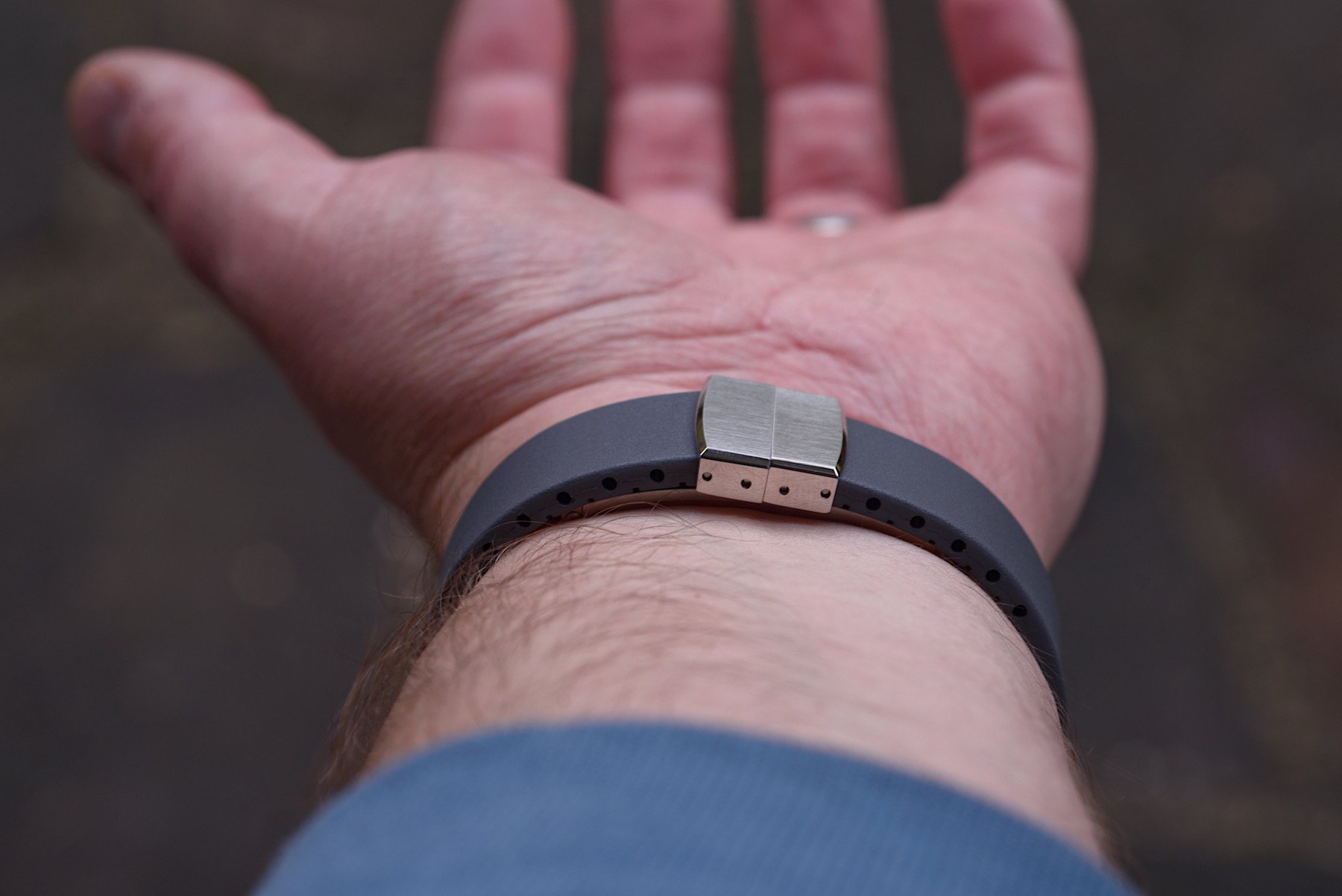 One benefit of this clasp mechanism is that it feels slightly less bulky and sits closer to my wrist. On the flip side, the two sides of the butterfly clasp don't always sit perfectly aligned. We're talking fractions of a millimeter out, but these are the kind of things we will often notice and adjust during the day.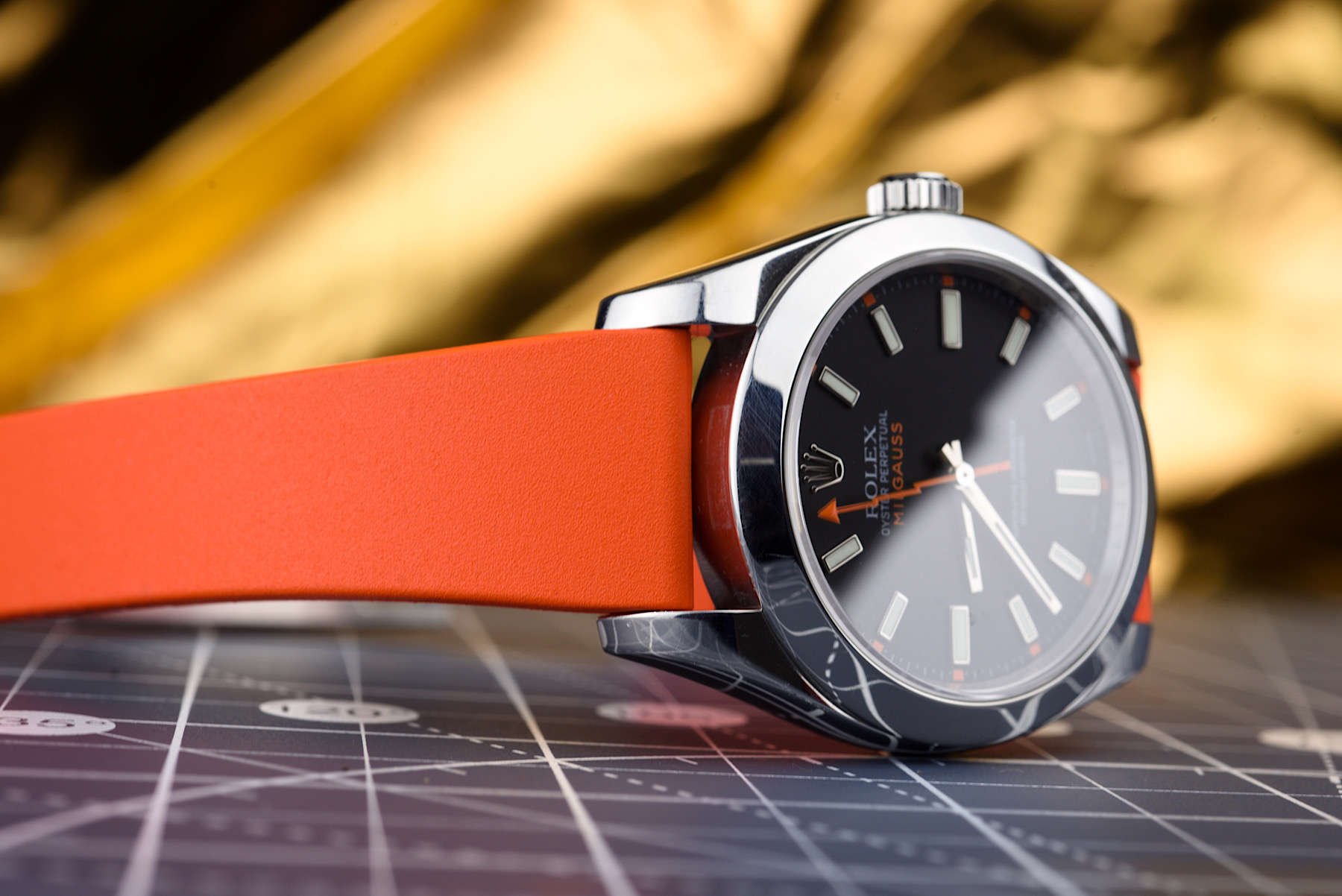 Delugs rubber straps add some color to it
Delugs offers this strap in seven colors. Black, gray, and navy blue are the tamer choices. If you wish to make more of a statement or match a color on a particular watch, olive green, white, powder blue, or orange might appeal more. Only the bright white and heavily saturated orange are likely to stand out across a crowded room. Of my watches and on my wrist, I found the orange rubber was a striking companion to the Rolex Milgauss, and I haven't had enough courage to forge a combination involving the white strap.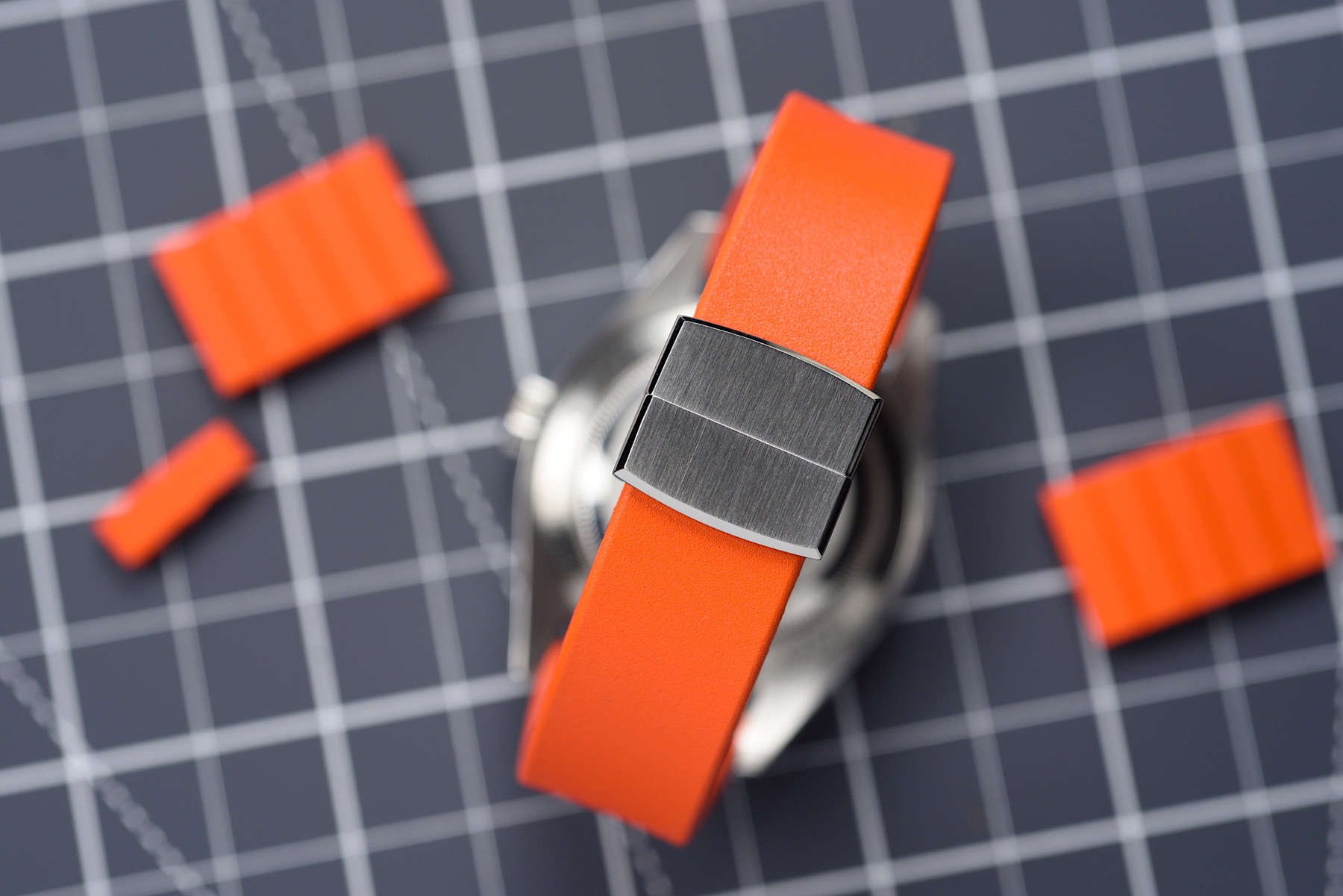 Depending on the material, color, and finish of the intended watch, four different clasps are also available. As well as the standard stainless steel, there are DLC-coated versions in black, yellow gold, and rose gold.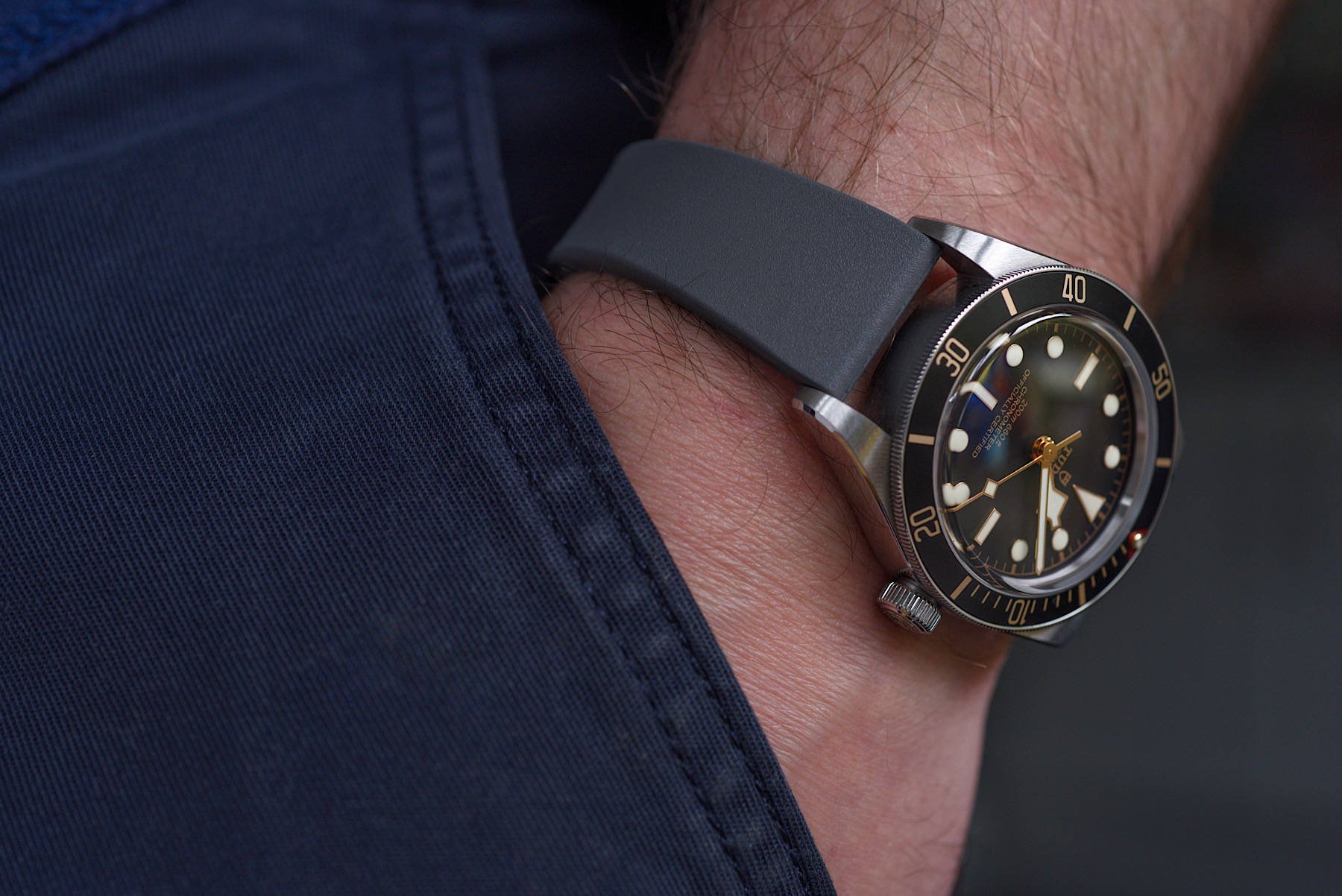 One size fits all
As you have to cut the strap to size, there are no different lengths to choose from. The holes at each end of the strap pieces are approximately 5mm apart. This measurement should give a slightly better range of fits than a standard pin buckle strap, though not as good as a standard micro-adjustment on a bracelet clasp. As with most rubber straps, I have found that these straps from Delugs provide more friction against the wrist than leather or steel, so getting the perfect Goldilocks sizing isn't quite so important anyway.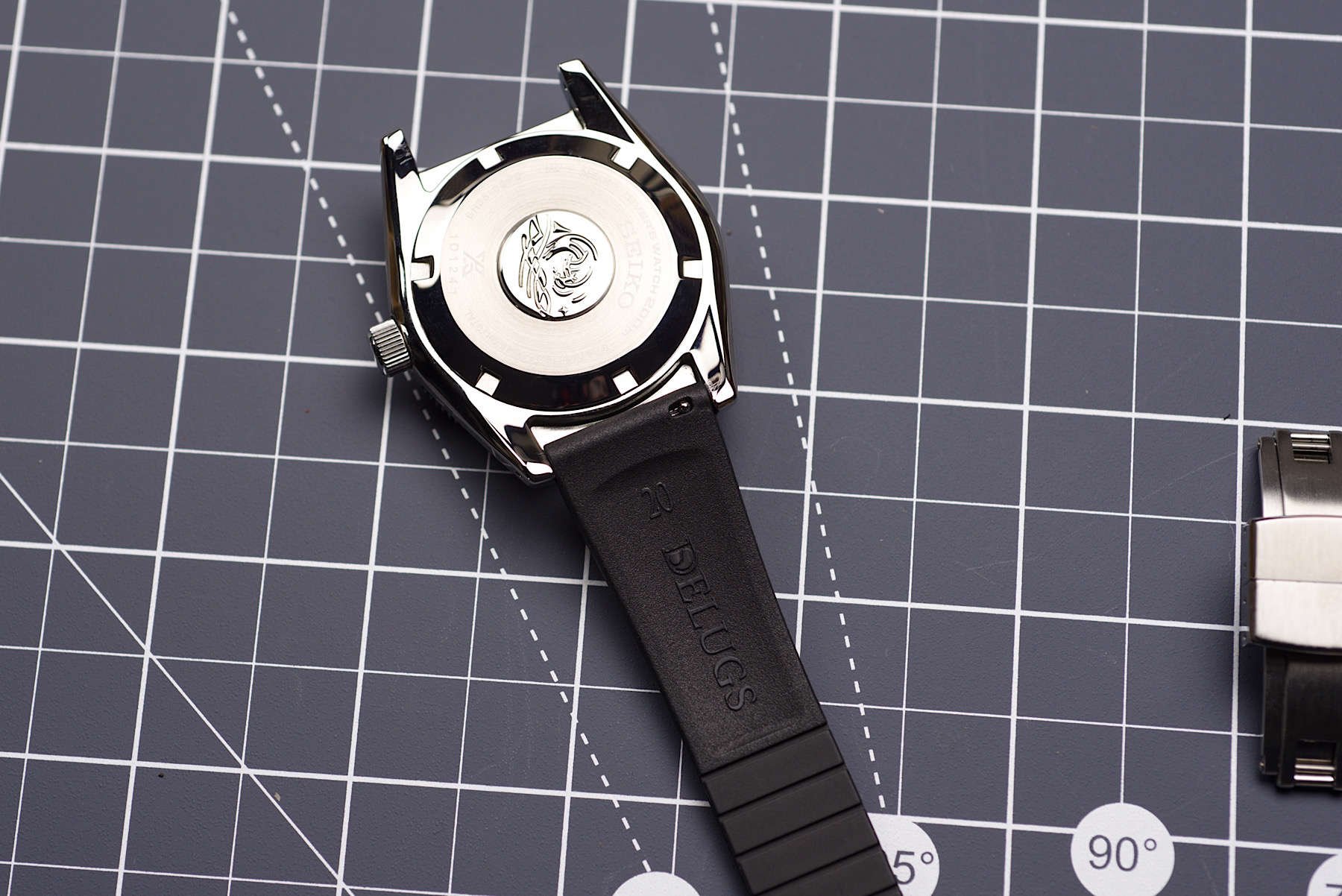 Before trimming, a set of strap pieces plus the butterfly clasp measure just over 20cm (8″). Using the smallest of the holes, the total length would come down to a little over 9cm (3.5″). When comparing each of these measurements to wrist size, remember that you will need to add in the lug-to-length of the watch itself. I have been trying out various straight-end rubber straps in the 20mm width. Each strap is fitted with quick-release spring bars, and all colors are also available in 18mm, 19mm, 21mm, and 22mm widths. Including those odd-number widths is undoubtedly good news to many.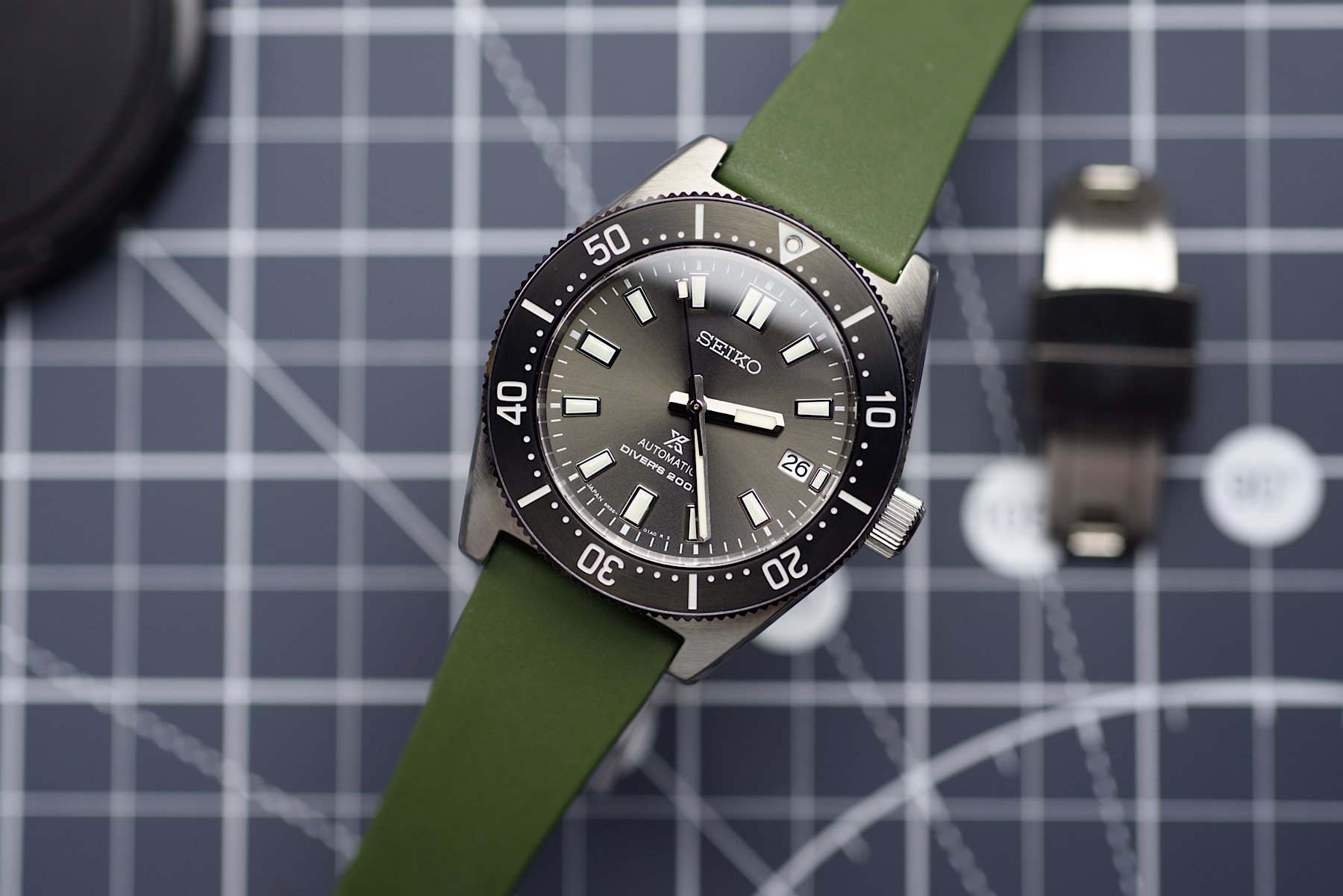 In it for the long haul?
When it comes to rubber straps, what makes the difference between good and bad, expensive and cheap? Those are tough questions to answer. After trying out several of these new straight-end FKM rubber straps from Delugs, I can honestly say they are very good quality and comfortable to boot. Still, they are also not the cheapest rubber straps out there. Each strap retails for US$145. If, like me, you enjoy occasionally ditching the bracelet for a different look and feel, having a few quality rubber straps in the drawer is appealing. These are the kind of straps that could end up staying on the watch longer than the bracelet. You can find out more and pick one up or yourself on the official Delugs website.
Follow me on Instagram: @bradwatch | @fratellowatches