The Eterna KonTiki Bronze Manufacture – the Watch That All of Us Bought
Today, we had the chance to meet with Eterna at Baselworld 2017 and it was impressive. How impressive? Let's just say that out of the four of us who attended the discussion (plus a fifth who didn't attend), all of us ordered a watch – the same watch. The Eterna KonTiki Bronze Manufacture was so compelling, so affordable and nailed all the right details. Let's take a closer look at why.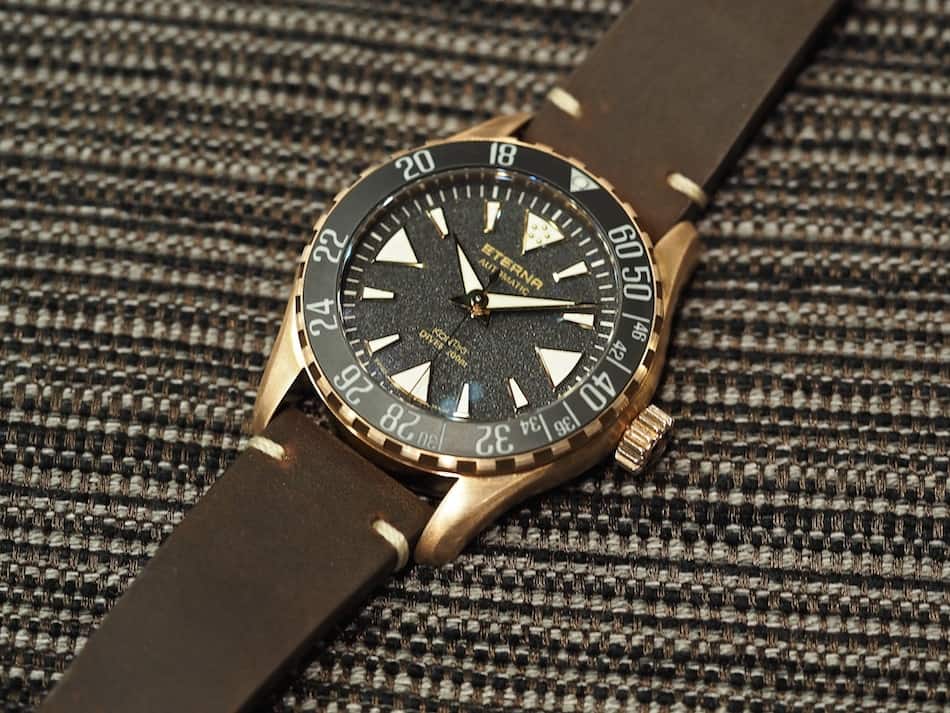 Eterna announced a new KonTiki Diver line this year (we'll come back in the next days with detail on these great looking and affordable divers) and chose to commemorate the announcement and the 70th anniversary of the KonTiki expedition by creating a limited edition Eterna KonTiki Bronze Manufacture dive watch. Limited to 300 pieces, the watch will be available starting in September. It comes in at 44mm (wears much smaller so that even I can wear it) and features a case made of bronze (copper and tin), but uses an alloy without aluminum. This alloy should make it more resistant to turning green like so many bronze watches do after such little time. Water resistance is consistent with the other KonTiki's at 200M and, thankfully, there's no helium valve.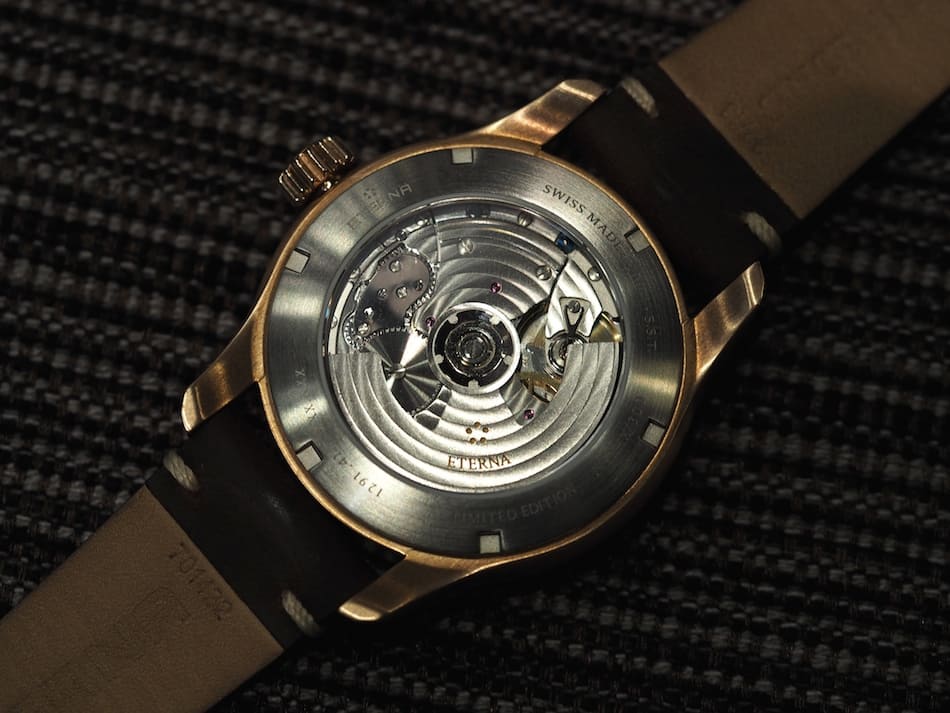 When we feature the regular KonTiki divers in an upcoming article, you'll see that the watches feature a date wheel and a Selitta movement. Not so with the Eterna KonTiki Bronze Manufacture. It contains an in-house 3902A automatic that beats at 28,800 bph and contains a power reserve of 65 hours. As mentioned, there's no date, which keeps the dial absolutely clean and clear. About that dial – it has a wonderful finish that Eterna calls black matte, but it has a lot more surface roughness to it in person. Add that to bronze colored hands with indices surrounded by the pinkish metal and you have a stunner. Plus, the uni-directional ceramic bezel contains Super-LumiNova numerals and, in what is truly a useful tool for recreational divers, a US Navy "no decompression" bezel. It gives a totally different esthetic to the watch and differentiates it versus so many other divers.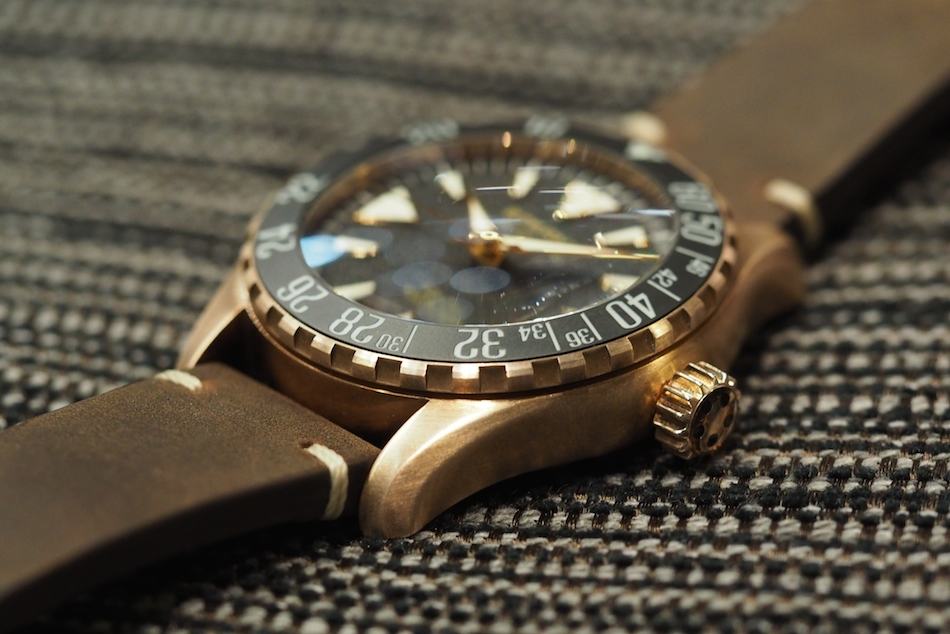 The crown is massive and will also be solid bronze (it was PVD coated here) and was very tactile to use. Strap-wise, there's a gorgeous waterproof, tack-stitched brown leather strap in 22mm with a bronze pin buckle that has the Eterna logo. Caseback-wise, the watch will show off the manufacture movement. We were all neither here nor there on this feature, as the normal line will receive a nicely engraved picture of the original boat used by Thor Heyerdahl. We're told the packaging will be something like a Pelican case with bronze fittings – I can't wait to see it.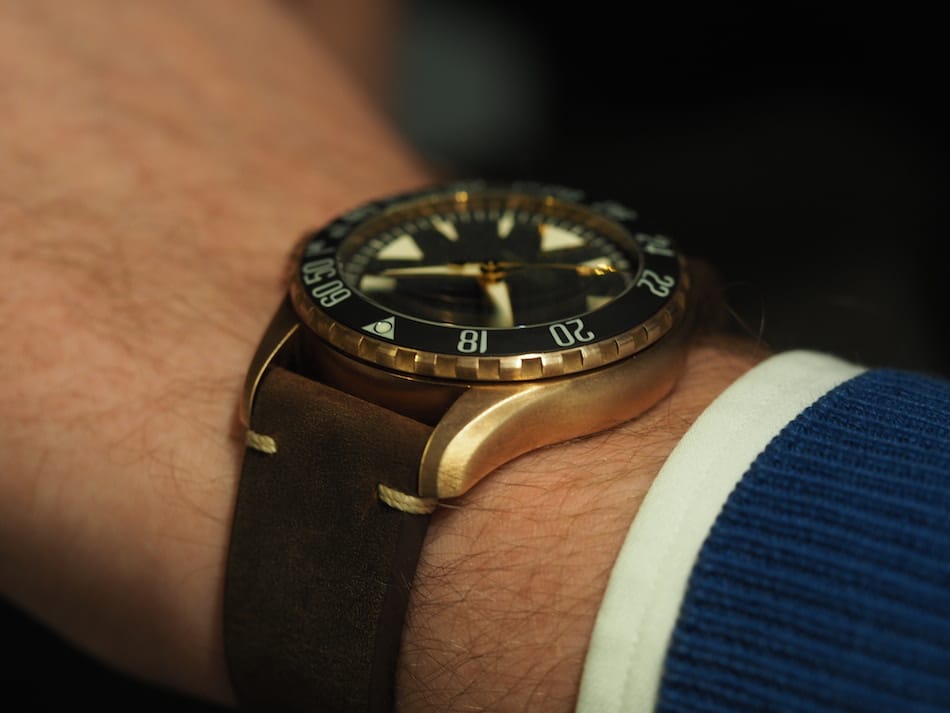 Convincingly, the Eterna KonTiki Bronze Manufacture is priced at 2,990 Euros. For a diver with an in-house movement that absolutely ticks all the boxes, it was simply too good for our team to ignore. So, we all ordered pieces on the spot and specified the edition numbers that had meaning to us. Personally speaking, I work with copper extensively in my day job and I've long been searching for the right watch to purchase in order to act as a memento to my workday activities. The Oris Carl Brashear convinced me, but I waited too long and the watch was sold out. In many ways, I'm glad I hesitated because the Eterna leaves nothing wanting.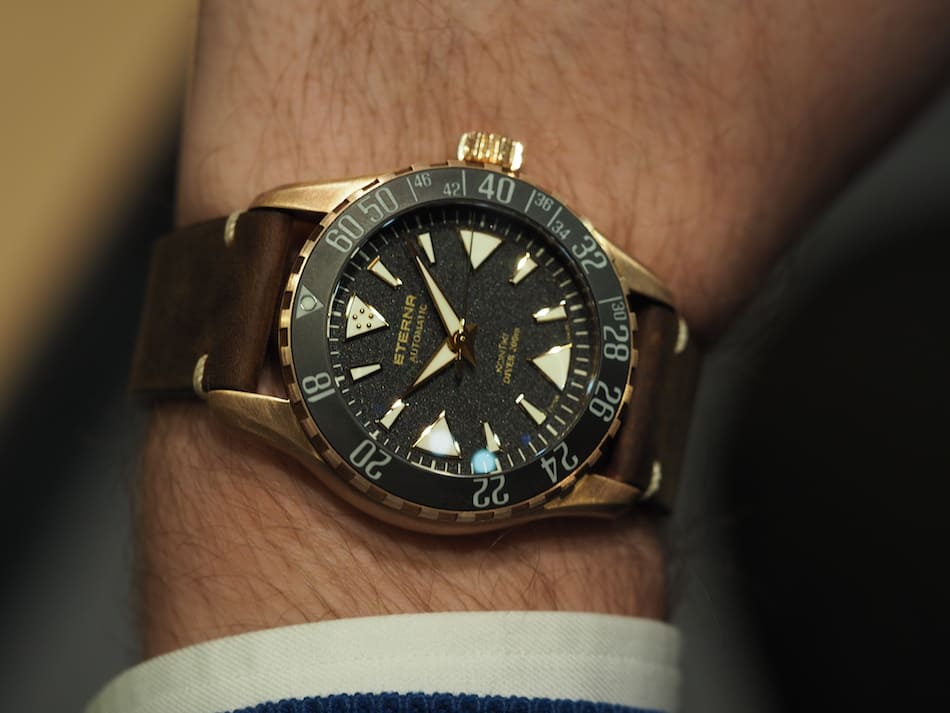 On the wrist, the Eterna KonTiki Bronze Manufacture looks great. At 44mm, it's not small, but it hugs the wrist with its curved lugs. Plus, against my relatively tan skin, the combination of the pinkish brushed metal combined with the distressed strap is really fitting. No, this isn't a dress watch, but it feels like something I'll wear a lot when I'm headed out socially. I also liked how the bezel and dial aren't stark black as the whole watch just flows a lot better than if one aspect looks too "sharp". An excellent job by Eterna. After all, when you convince an entire team to put down their money after seeing a lot of watches, you've done well.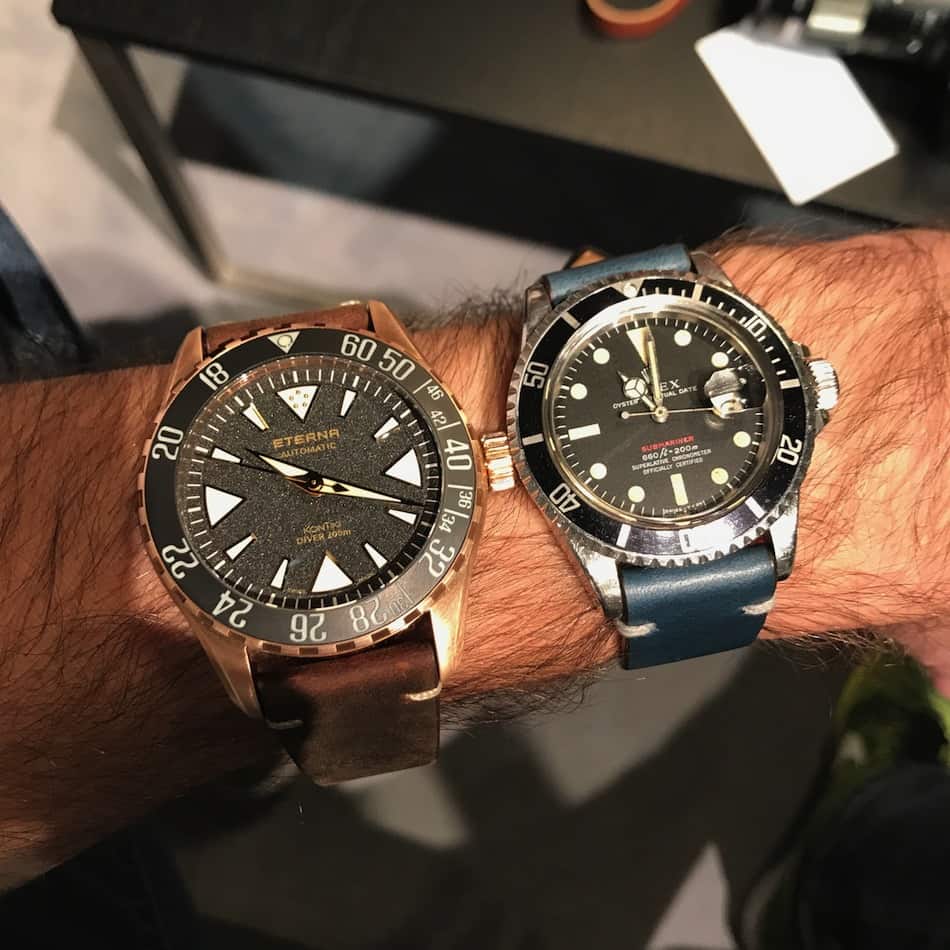 For more on the Eterna KonTiki Bronze Manufacture, head to the official Eterna site here.