Famous Lug Styles That Have Defined Modern-Day Watch Design
Let's take a look at some of the most iconic lug styles and the watches they gave character
Lugs… One of the make-or-break elements of a watch. In the best scenario, lugs define a watch. In the worst of situations, they can ruin a watch. When I just got into watches, the latter played a more significant part in my opinion about a watch, or rather than recognizing great lugs. I used to see them as a natural part of a case design. But over time, I found a great appreciation for lugs and how important they are in the overall design of a watch's face.
Though lugs have always played an essential part in the looks of a watch, their importance has also increased in other aspects. Nowadays, lugs are often a big part of the discussion of whether a watch works on the wrist of a wearer. It has become part of the standard set of specs to judge a watch by on paper. Nothing beats finding out if a design works for you by wearing a watch — both in size as in looks.
While I am personally a fan of the more modern executions of lugs, I do have great respect for the traditional styles. But some of those styles we hardly see on watches anymore. It's why I wanted to take the opportunity and create an overview of some of the lug styles we see the most today and come up with some good examples. But you will see that the terminology used by watch enthusiasts does sometimes create confusion. Multiple names for the same style of lugs. Additionally, the same name will be used for different styles of lugs. Lug styles are not an exact science, as we'll find out. But let's jump into it and find out more.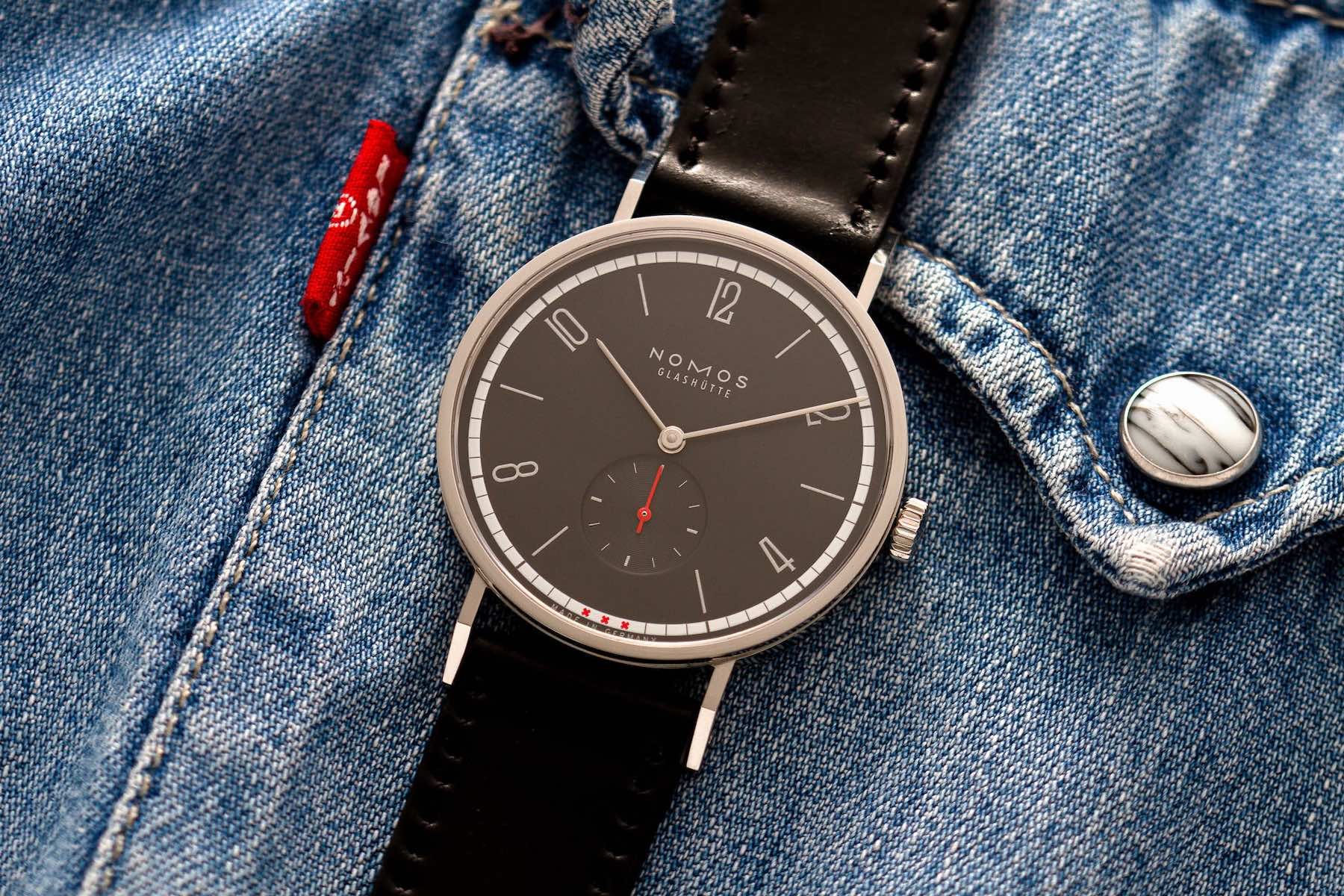 1. Straight lugs
Let's start with straight lugs. Simple right? The name says it all. Still, straight lugs can be executed in many different ways. Nomos is one of the brands that has made straight lugs part of the defining elements of their watches. If you flick through the Nomos collection, you will quickly find out that most of their timepieces feature straight lugs like the Ahoi, Autobahn, Tangente, or the Zürich. But just by comparing these models, you will see the different executions of straight lugs.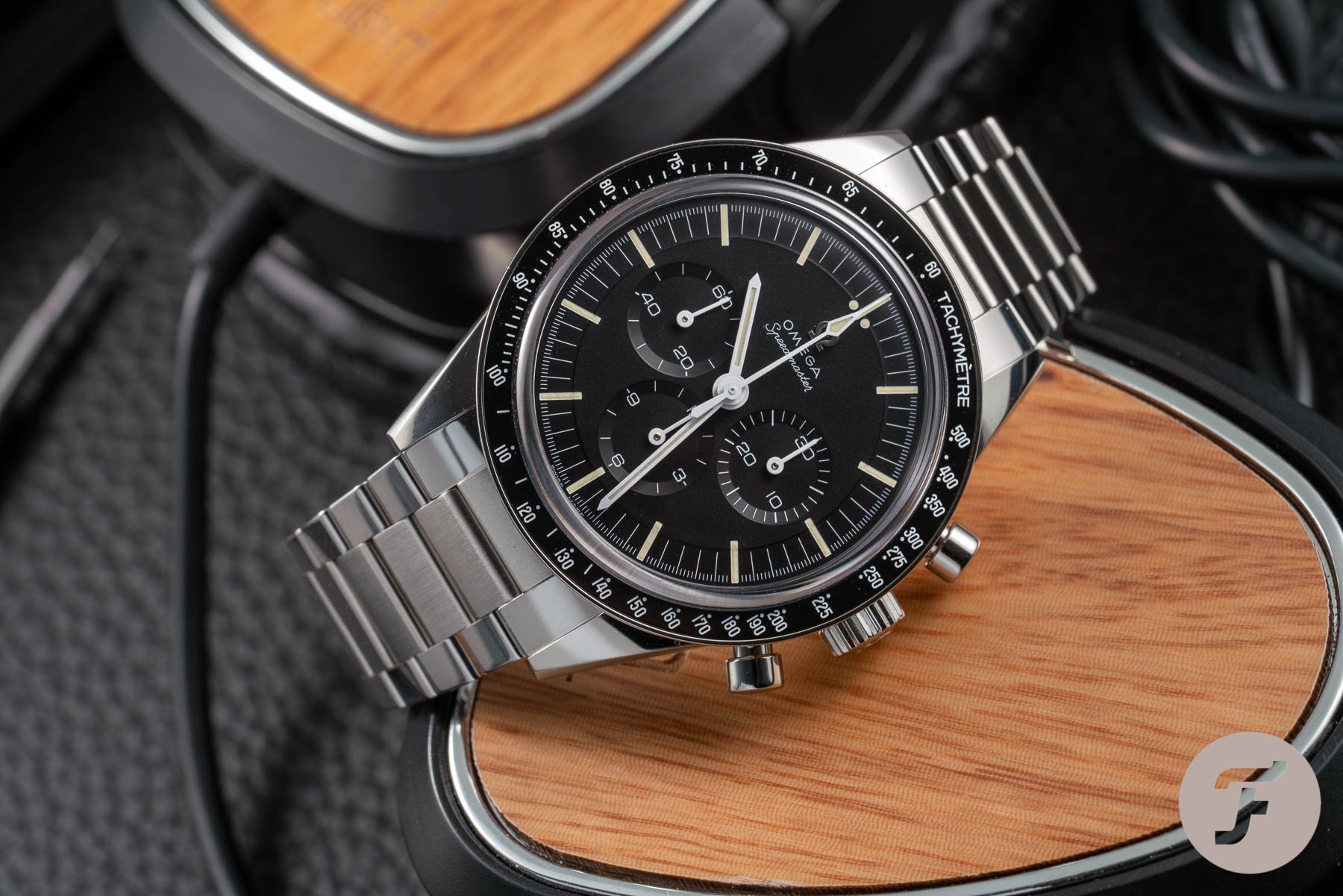 I love straight lugs because they are very versatile in defining the character of a watch. If the case shape is exquisite and curvy, they will bring back a certain sense of functionality to the overall design. But if the case design is also very straightforward, straight lugs will emphasize the modern character of the design even more. The most iconic cases with straight lugs are the vintage Speedmaster cases. They are my favorite Speedmasters. So seeing the Speedmaster 321 "Ed White" return was not just about the incredible movement. It was also the celebration of the iconic case design with its straight lugs.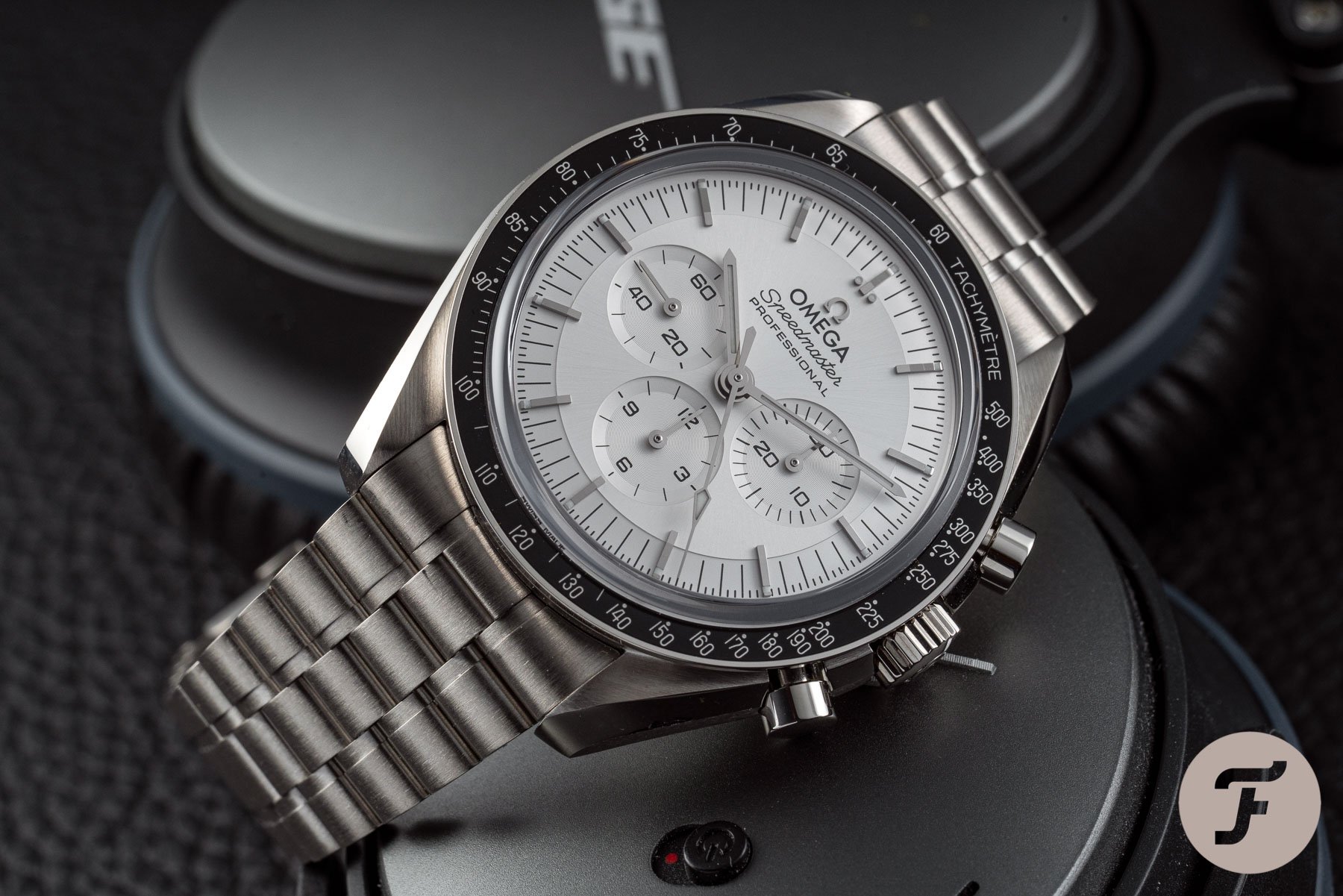 .
2. Lyre lugs or Twisted lugs
While we are on the subject of Speedmasters, the lugs of the Speedmaster come with various names. To most, the lugs of the Speedmaster are known as lyre or twisted lugs. But people also refer to them as Bombé lugs or even Speedmaster lugs. They are best characterized by their straight design that curves inwards. While the Speedmaster is the icon that made that style of lugs famous, it is not the watch that debuted them. The first Speedmaster that featured the lugs was the Speedmaster 105.012-063 that was delivered in 1964. In the decade before, however, the same style of lugs was already used by Universal Genève, for instance, for their iconic Genta-designed Poulerouter.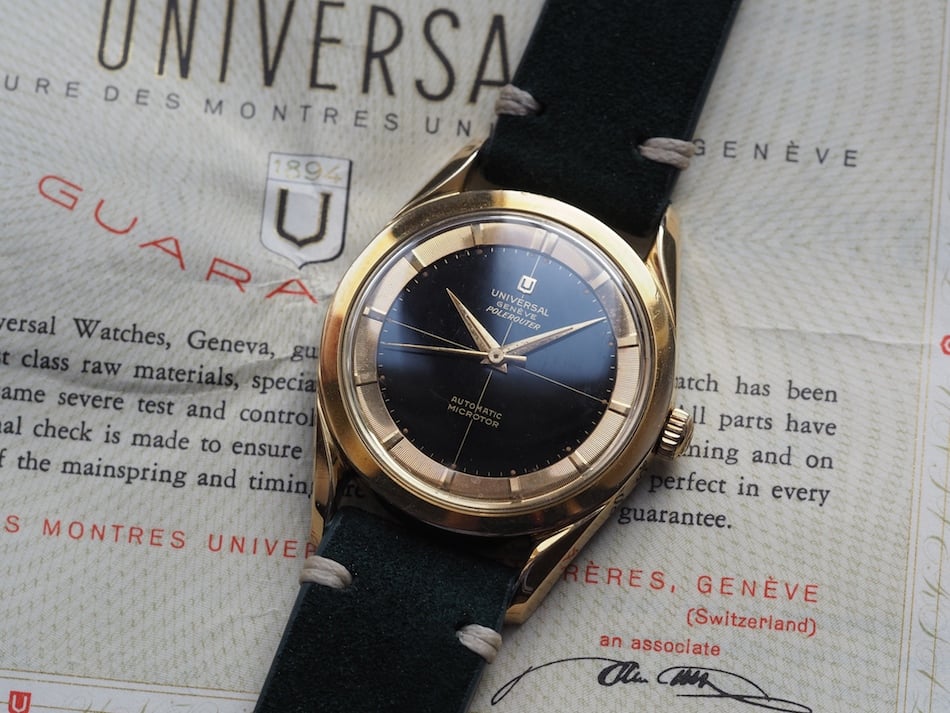 Over the decades, we have seen lyre lugs used for a wide variety of different watches. IWC, Tudor, and Lemania also used lyre lugs. On top of that, Omega also introduced them for their Seamaster in the mid-1960s. If you look at Omega's current collection, you will find out that the brand uses lyre lugs for many of its model families. Within the Seamaster collection, the Aqua Terra, Seamaster Professional 300M Diver, and Planet Ocean models feature lyre lugs. And the same goes for almost all the Speedmaster models, except for the straight lug models. Designwise, lyre lugs are interesting. If they are incorporated in the case design, they give a nice twist (pun intended) to the overall design. If they are used for round cases of vintage watches, you will see that they are a lot more outspoken in their presence and define the aesthetics of a watch.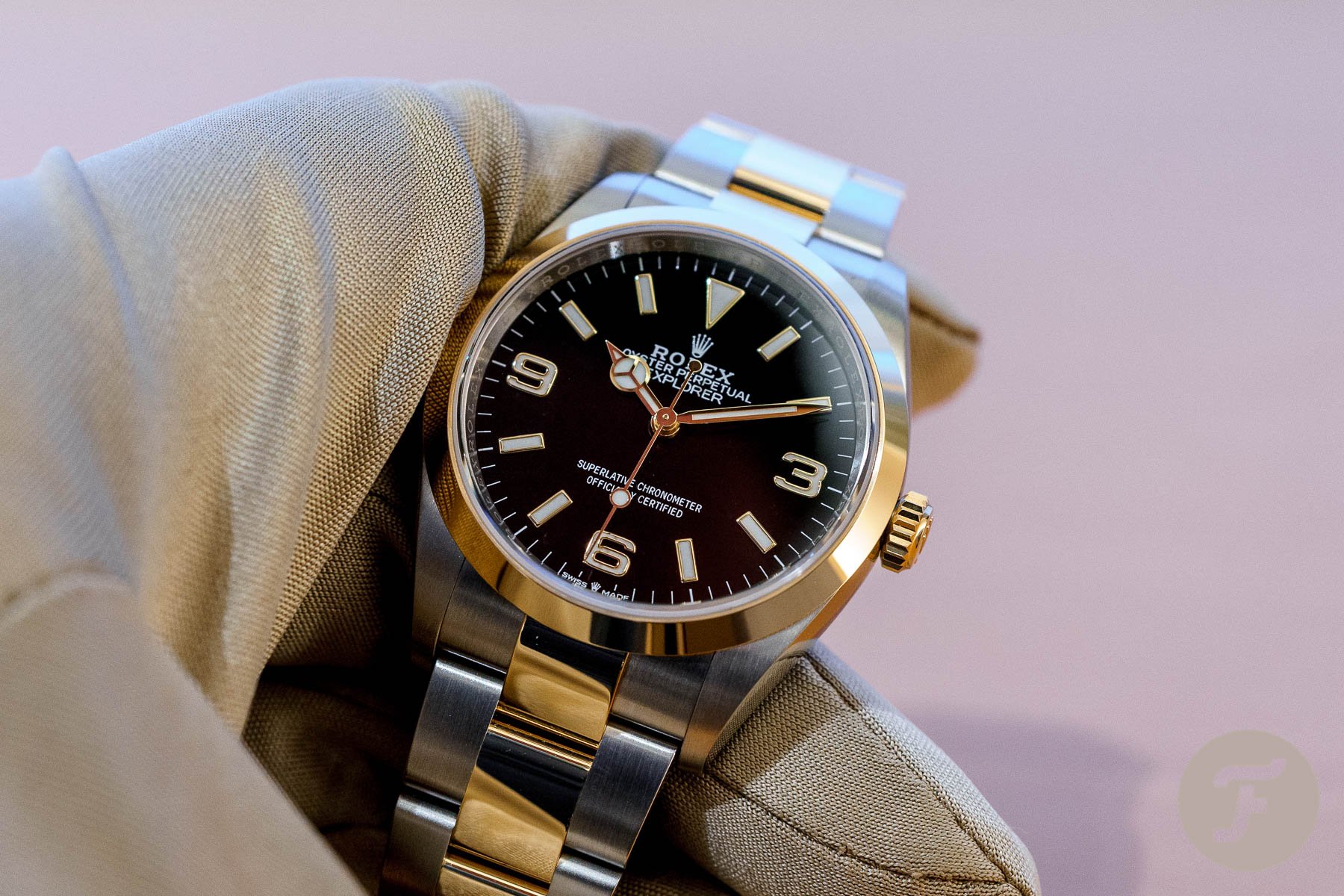 3. Explorer lugs
Explorer lugs get their names from the famous Rolex Explorer. But it's also a tricky name to use as the case of the Explorer has been subject to change over time, including the lug design. But then again, when you refer to the iconic Rolex Explorer case, most people will immediately have a picture in their minds. They are best described as running in a straight line from the widest point of the case. In that sense, they are similar to the Speedmaster lugs. But the Explorer lugs lack the twist and are more straightforward and geometric. They are a bit more utilitarian in their execution without losing any character.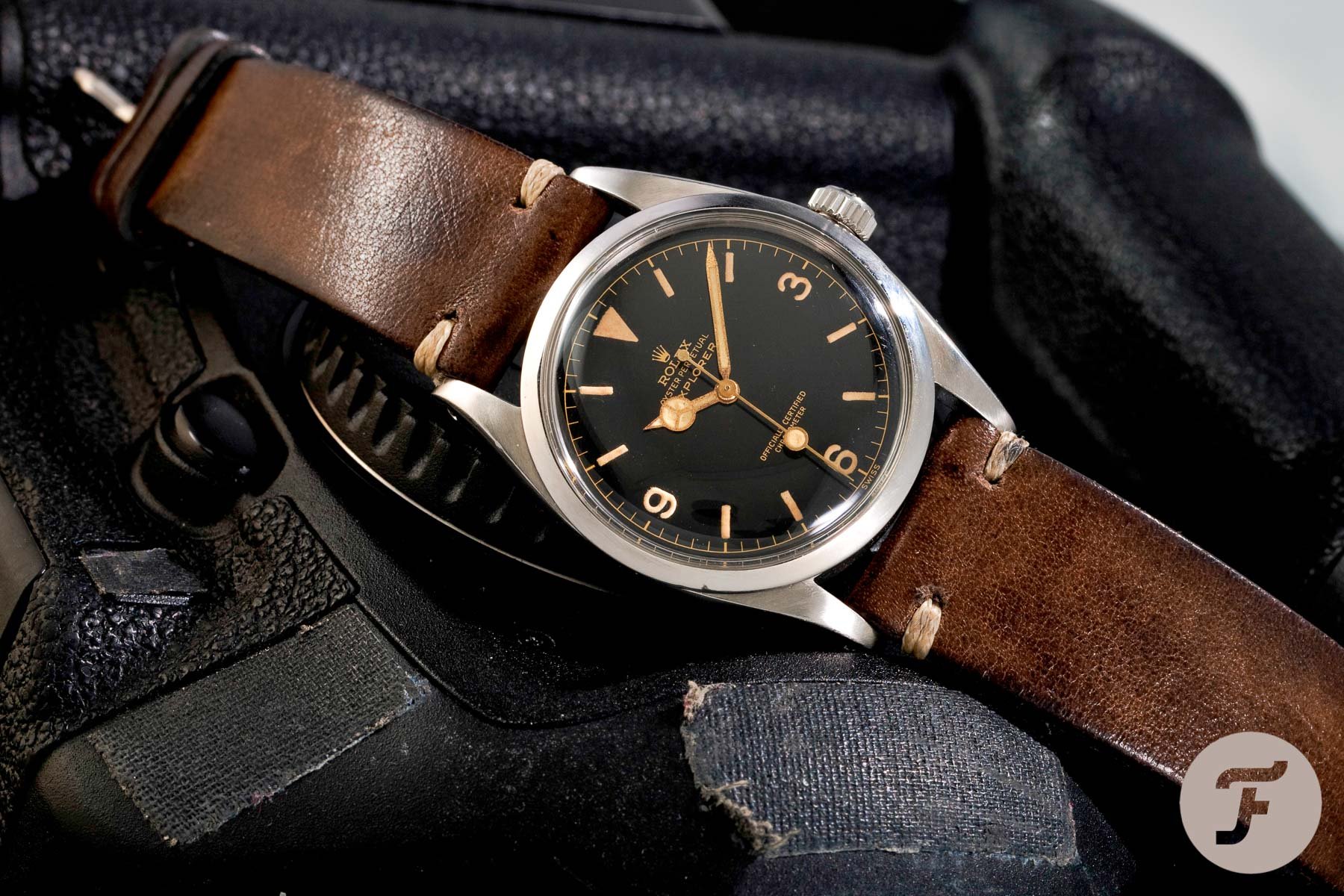 Explorer lugs have become a ubiquitous style of lugs that are not limited to the Rolex Explorer.  Essentially the same style of lugs is used for a lot of different Rolex models. And other brands use this style of lugs as well for many of their watches. As you can see from the two different Explorer generations, quite a bit has changed regarding the case design of one of Rolex's biggest icons. But what has remained is the lug style that has defined many watches after.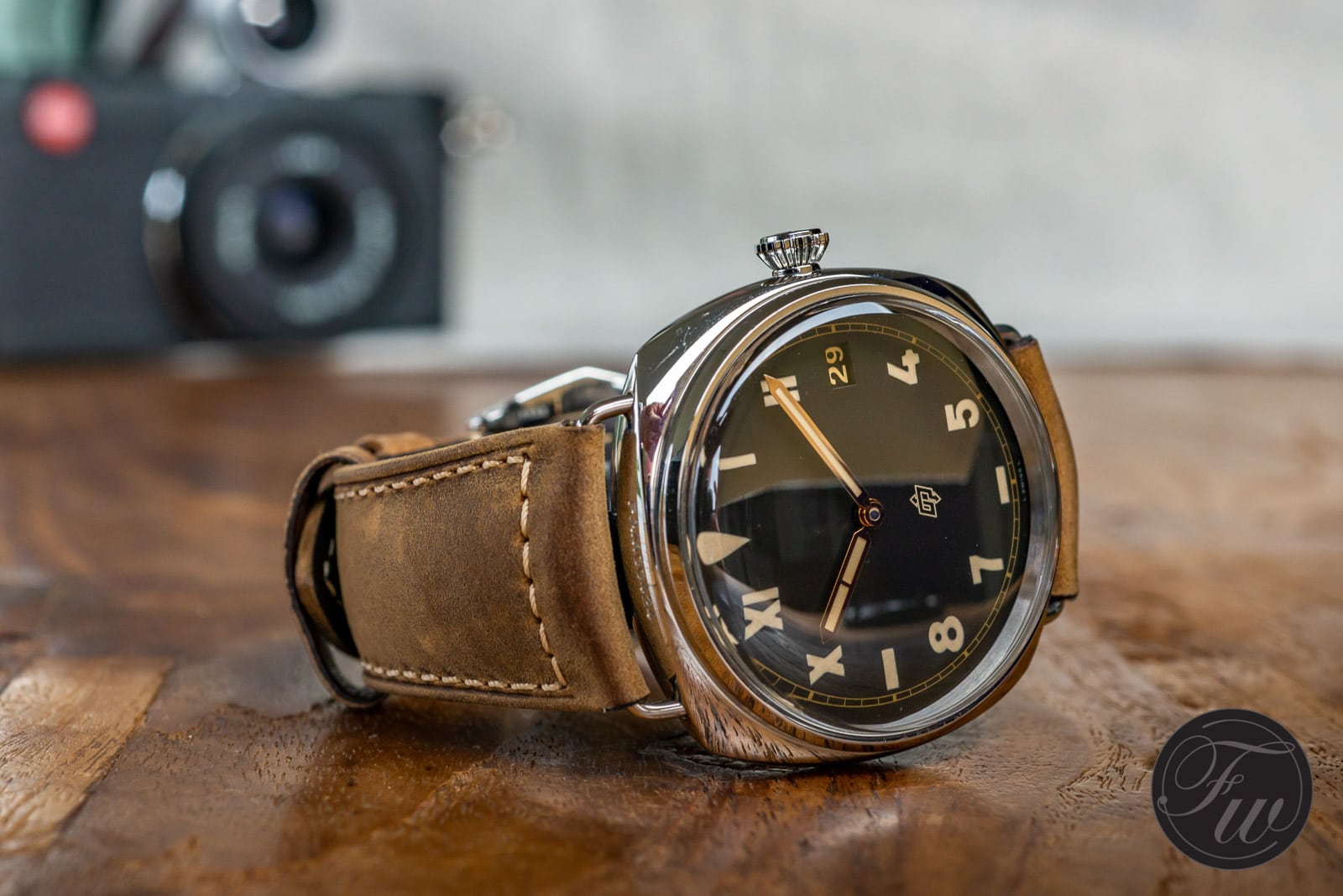 4. Wire lugs
Wire lugs are not very common but still very much used. They are also known as fixed lugs because they would be easily recognized by a single wire soldered at either end to the watch case with a gap for the strap. So no spring bars that make it easy to change straps. At least, that is how it used to be. But as changing straps has become a prevalent thing, we have seen solutions that make it possible to change straps without having to destroy them or using a NATO strap. The most iconic example of a watch that uses wire lugs is the Panerai Radiomir.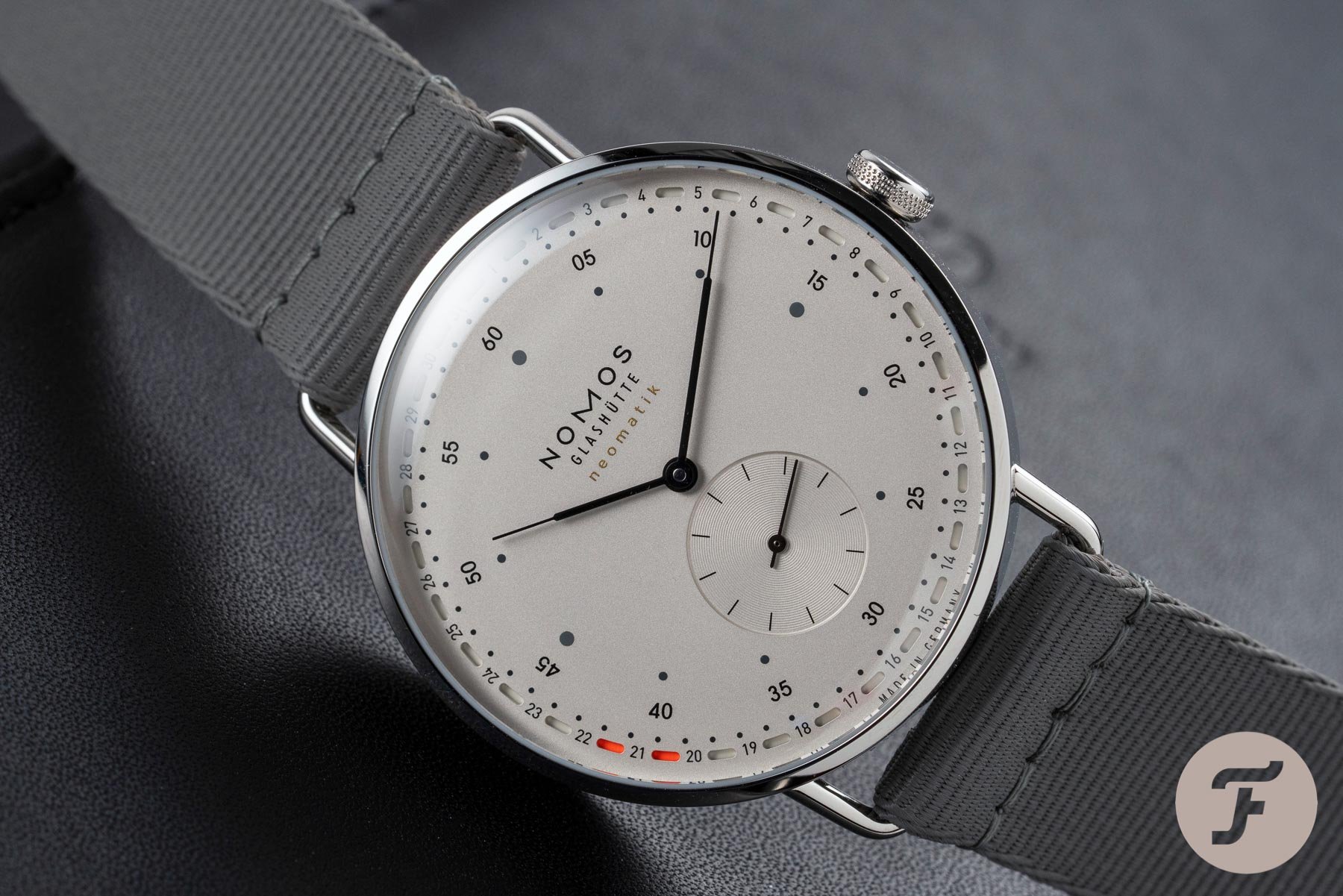 As you can see, wire lugs do not add a lot to the watch's overall size or lug-to-lug size. It's why a 45mm or even a 47mm Radiomir is wearable for a greater variety of wrist sizes than you would initially think. As just mentioned, brands including Panerai and Nomos have developed systems to make changing straps possible. Nomos uses spring bars for their wire lugs on the Metro, and with the Radiomir, you can unscrew the lugs from the case, and you will see that they are made of two parts. While some purists think these are fake wire lugs, I am happy that they exist. Because I'm sure, they would have otherwise disappeared. So fake it all you want!
5. Shrouded or hooded lugs
A vintage lug style that we don't often see anymore is shrouded or hooded lugs. Why include them in this list? I would love to see modern executions of hooded lugs as they are incredibly characteristic and defined the watch's aesthetic. In modern executions, this really could work wonders, in my opinion. The watch most of you will know with hooded lugs is the iconic IWC Da Vinci.
As you can see, hooded lugs do not use two lugs adjacent to each other. Instead, the watch features a single horizontal bar fastening the case to the bracelet. One of the biggest challenges of this lug style is balancing them out with the case design. With many vintage pieces, they completely overshadowed the case, making the overall design seem weird. With the Da Vinci, the balance is perfect.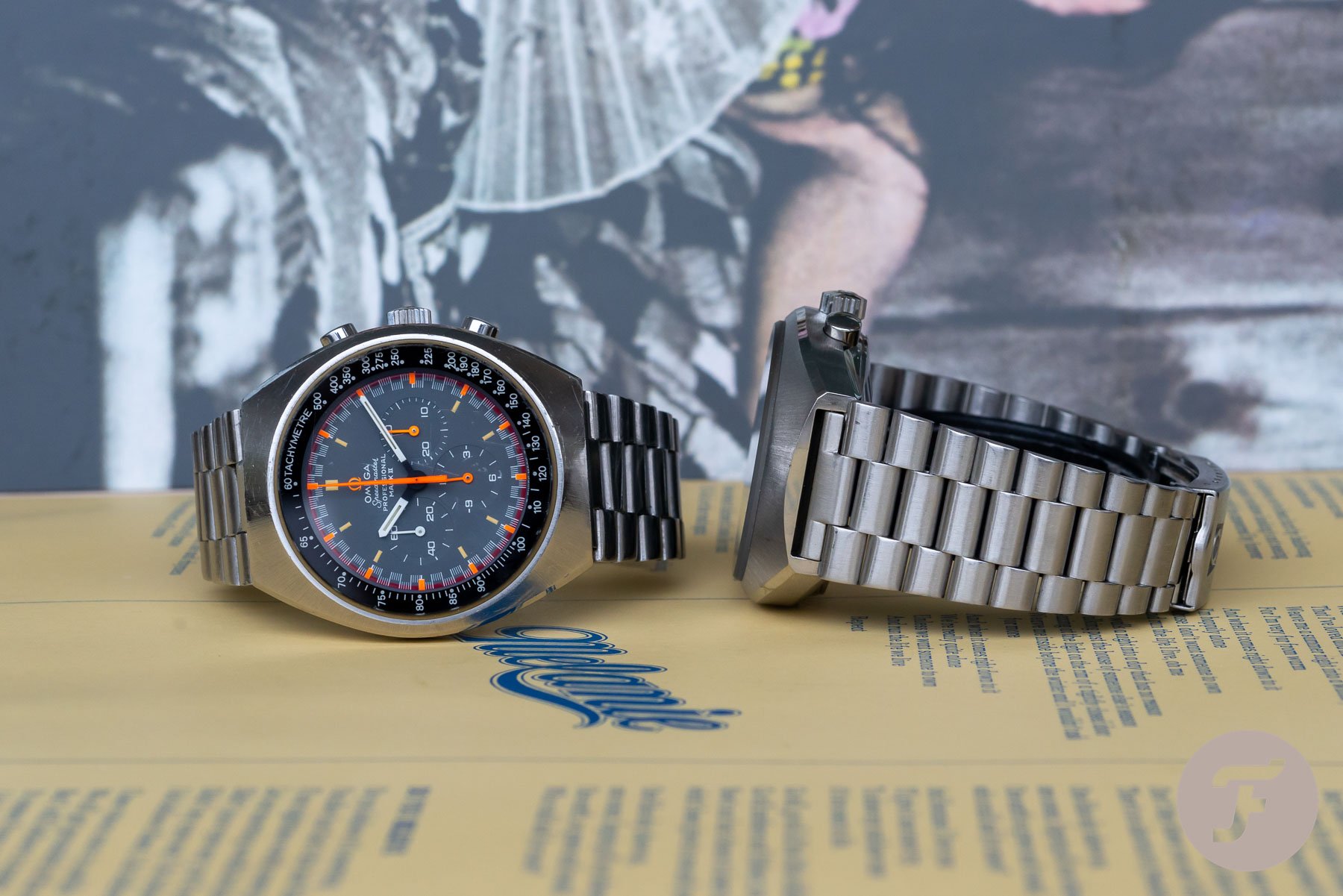 What people also refer to as hooded lugs are hidden lugs of some of the Seiko and Omega watches from the 1960s and 1970s. Think of the Omega Flightmaster, the Speedmaster Mark II and Mark III, the Seamaster 200 'SHOM' and the Seiko watches with the Helmet cases like the 6139-7100. While the execution is different compared to the Da Vinci, the principle is similar of not having two lugs adjacent to each other does apply. But they are different than the classic hooded lugs.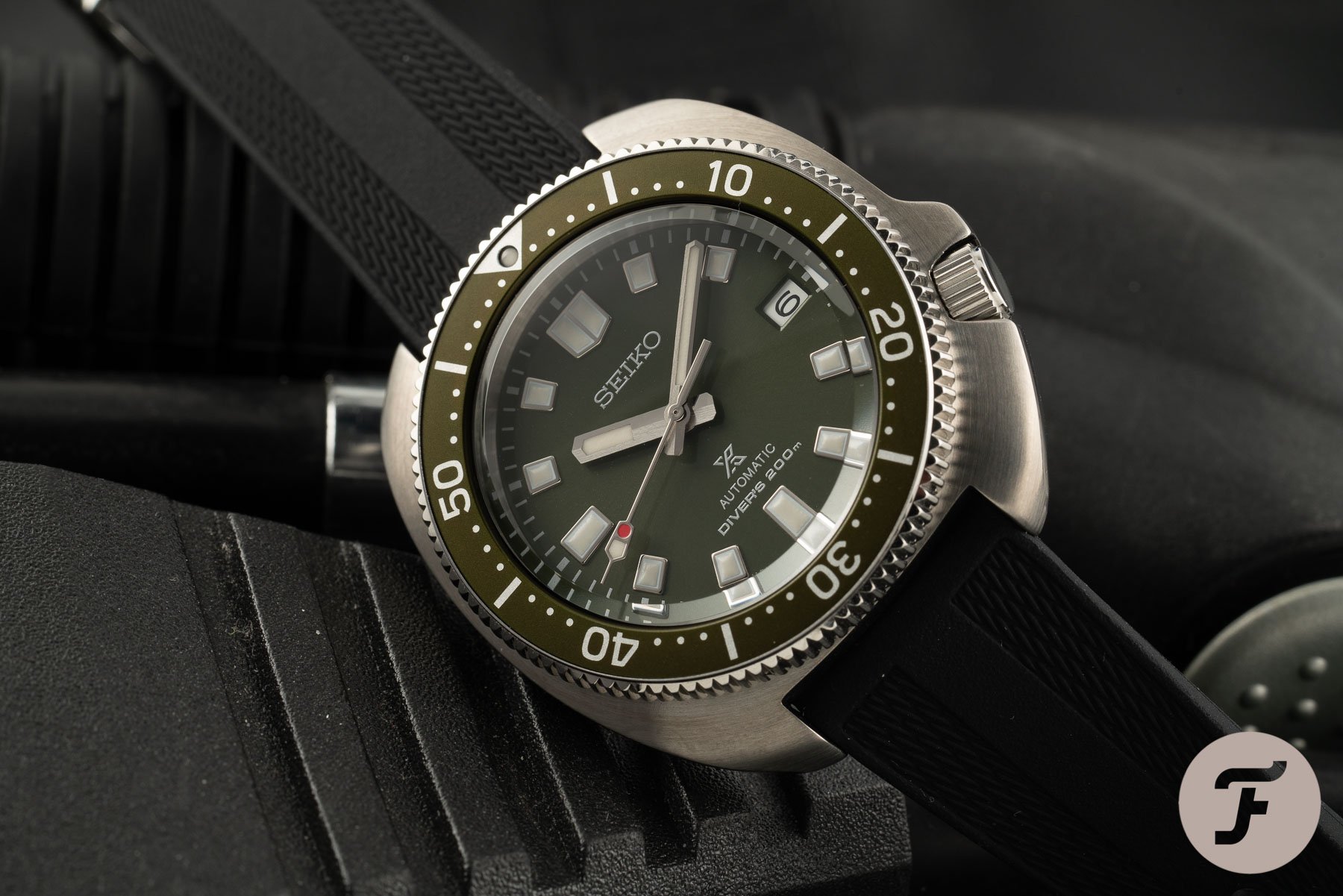 6. Cushion lugs
I usually think of watches like the Vacheron Constantin Historiques Americaine 1921, the Panerai Radiomir, or the Heuer Camaro when I think of cushion-shaped cases. And they mostly use small straight lugs or wire lugs. But that same term is also used for the early diving watches like the famous Seiko 6105-8110 "Cpt. Willard". As a result of this remarkable case shape, the watch also gets remarkable lugs. Rather than being actual external lugs, they feel much more integrated than some of the other styles discussed. Or maybe a better way of putting it is that it looks like cutouts have been made in the watch case. As a result, the watch gets a characteristic shape.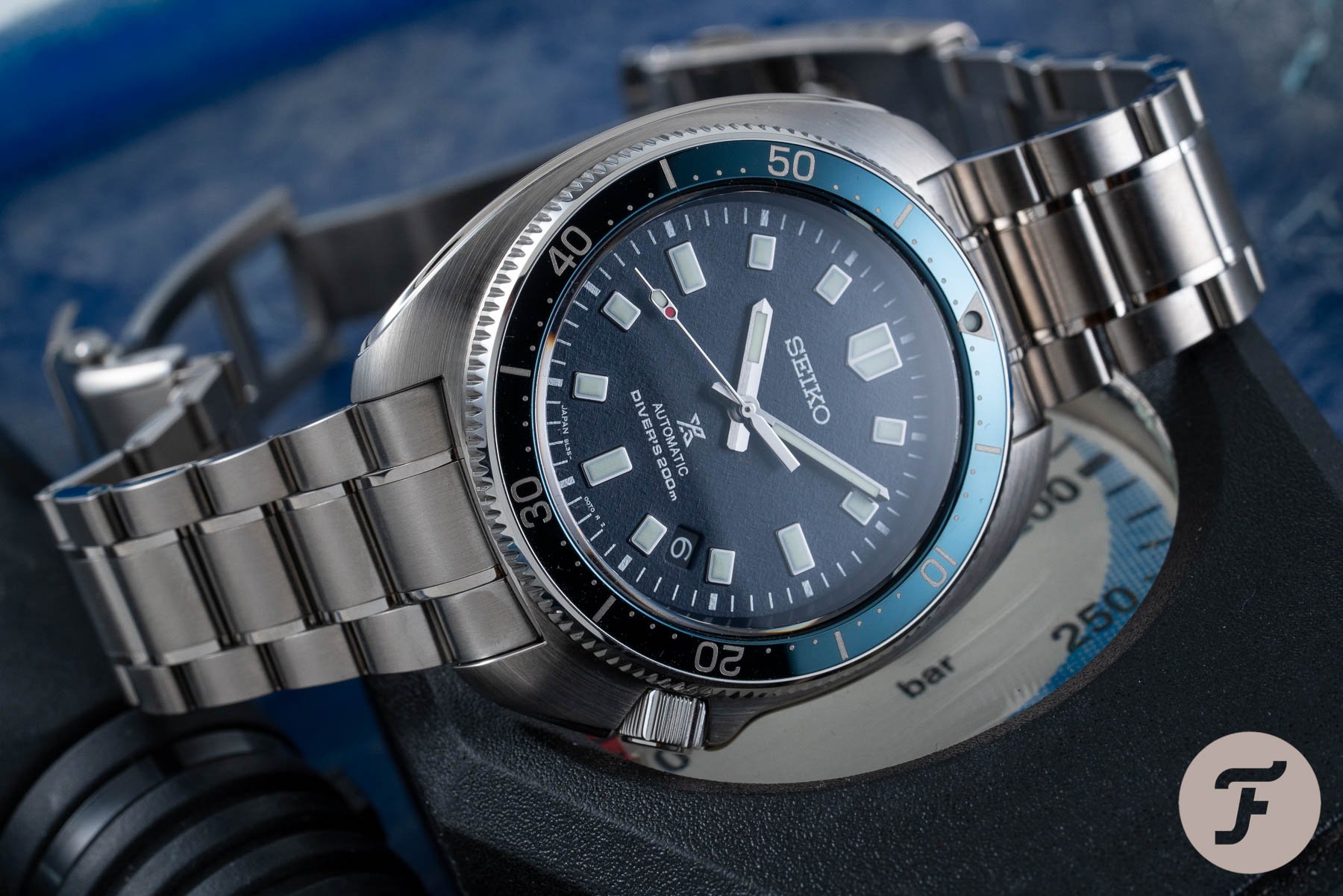 While the case design of divers like these is very much defined by the time they were conceived, they are very much appreciated by watch enthusiasts. And over these past couple of years, we have seen several re-issues that show the power of this case design. While it still has a retro vibe, it wears great and looks iconic. But it also raises the question, whether these are lugs or integrated parts of the case design? This brings me to my last option…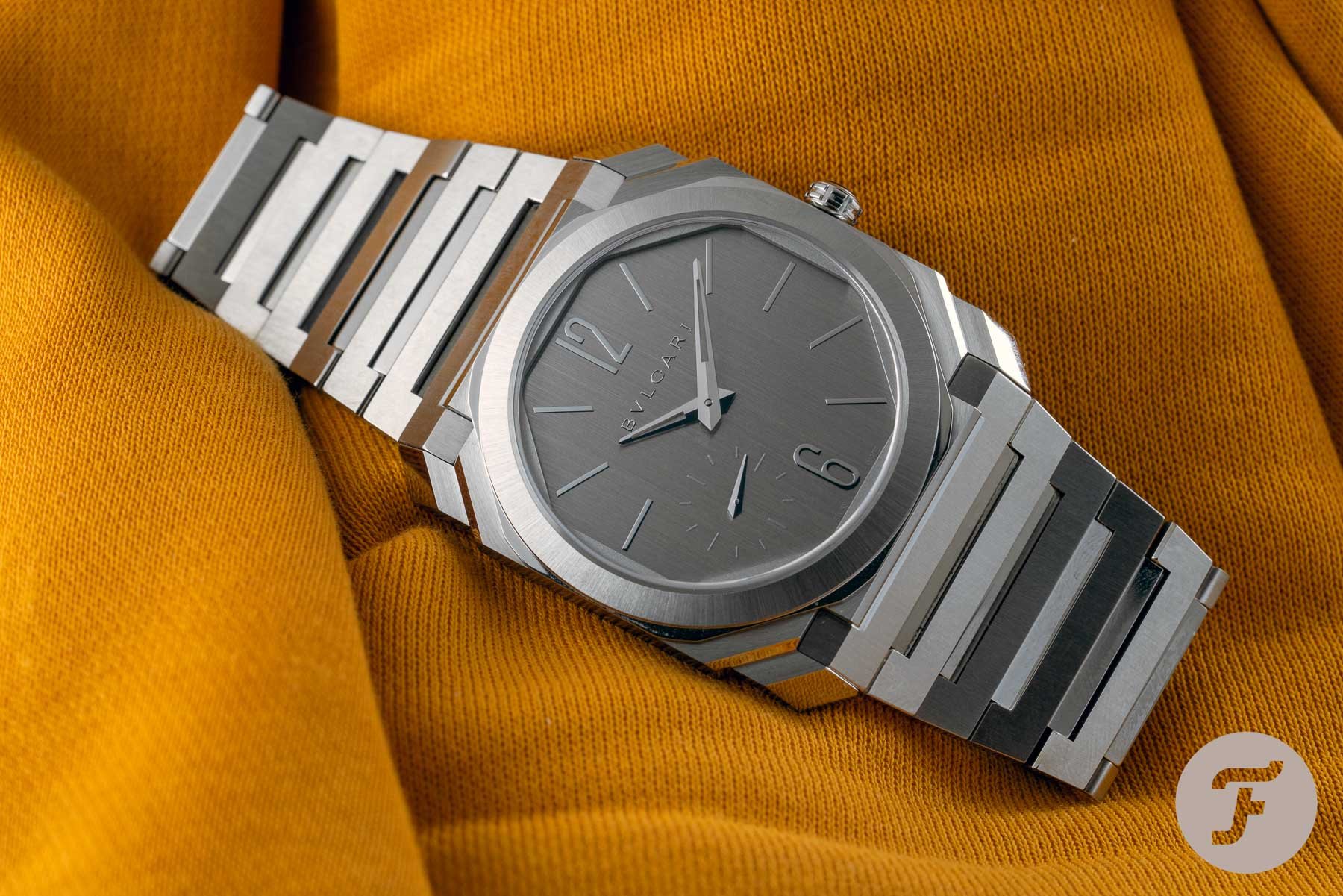 7. No lugs
You could have seen this last one coming. Is "no lugs" really an option? Of course not, but I'm just putting integrated straps and bracelets in here to show that sometimes discussions about lugs are not an exact science. Additionally, we have seen a rapid increase in watches that use an integrated bracelet and therefore feature no lugs. While I am a great fan of integrated bracelets, it also creates ambivalent feelings. Lugs are such a significant part of watch design. They often beat mediocre designed integrated bracelets any day.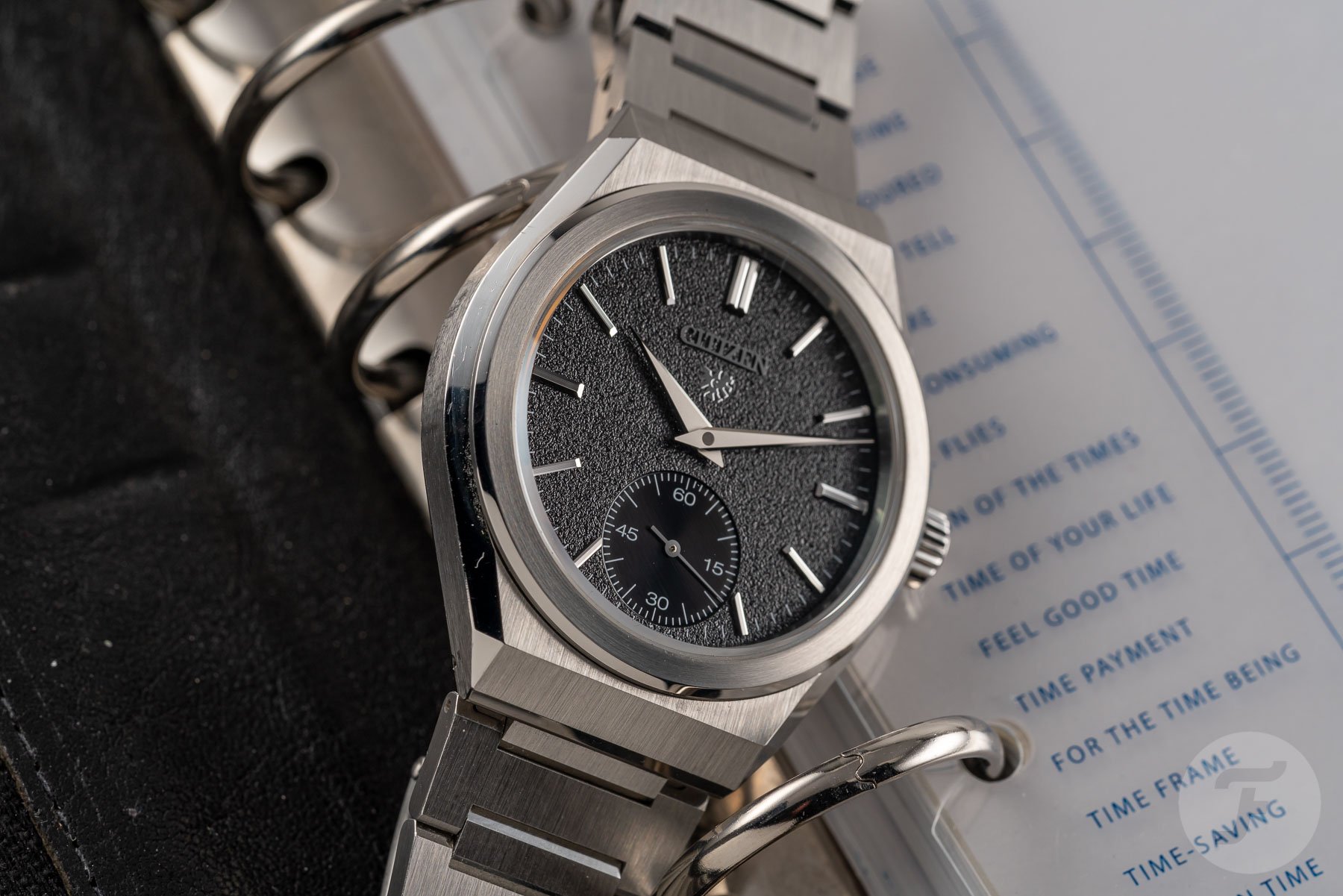 There are plenty more lug styles that could have been on this short overview of lug styles. Just think of teardrop lugs, crab claw lugs, or the iconic dog-leg lugs famously used for the Omega Constellation—all relevant options, but also options primarily used in watches of the past. I have tried to make this an overview of the current most relevant lug styles. But as you can see, it's not an exact science. On top of that, you can see that hooded/hidden lugs and cushion lugs almost feel like integrated lugs.
Coming back to the beginning of the article. Lugs can truly make or break a watch. Please let us know what some of your favorite lug styles are and the watches that go with them in the comment section. And what are some of the worst? We would love to find out!