The Five 2020 Articles That I Loved Writing Most — Seiko, Sinn, Casio, And Omega
Plus a little lift of the veil for 2021.
It points out that, in 2020, here on Fratello, I wrote 38 articles. I'm writing because I'm passionate about watches, so I liked writing every one of the articles. But there's liking and loving. Some of them I enjoyed – probably only a tiny bit – more than others. Looking back on this strange year, I noticed that I love to write in-depth articles about watches that I really know well. More than about watches that were just introduced or presented, I'm not such a news-junky anyway.
Five 2020 Articles I Loved Writing Most
In ascending order, here's my 2020 Top-5 list of articles that I loved to write just that tiny bit extra over the others: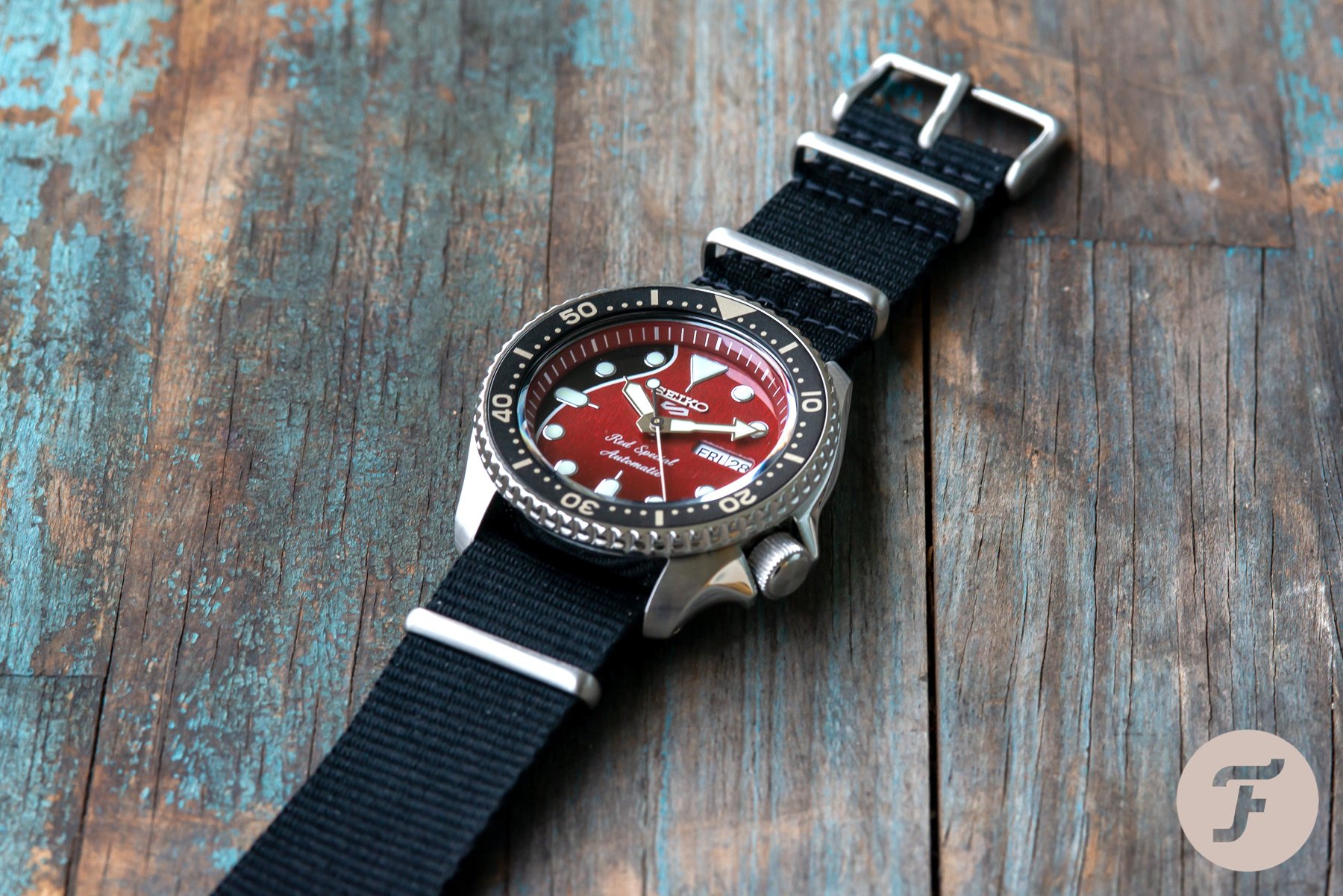 5. Seiko 5 Sports Brian May
By choosing the presentation of a new watch, I'm immediately bound to contradict myself. But not as much as it seems. First of all, it's only #5 – the last one – on the list. Plus, although the Seiko 5 Sports was presented recently, in my opinion, I do quite well know this watch. I had already written about the Netherlands' introduction and discussed the new Seiko 5 Sports line-up in a video with RJ. I even used a new Seiko 5 Sports while diving in the Italian Mediterranean, even though Seiko doesn't want us to look at it as a divers watch 😉
But the main reason I enjoyed writing about the Brian May limited edition of the Seiko 5 Sports was that the rest of the Fratello team didn't like the watch at all. I think I was the only one who saw its beauty and was proven right when the whole batch of 9,000 pieces was sold out in the blink of an eye. Here it goes to the Seiko 5 Sports Brian May article.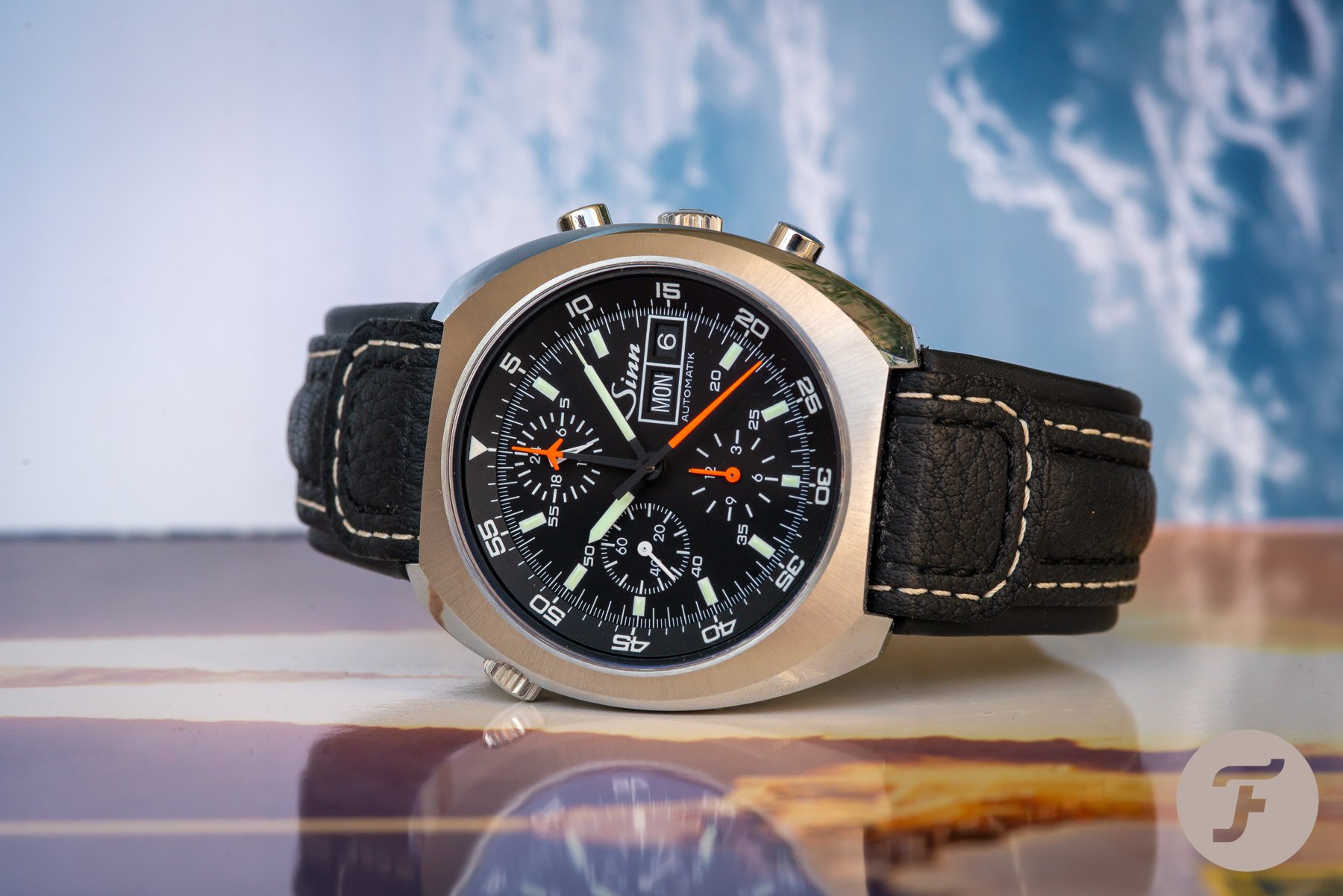 4. Sinn 142.St
This one goes back to the beginning of my watch career, which was in the last century's early nineties. The first-ever Sinn I bought professionally – many others would follow – was a Sinn 142.St. I loved the design, and I loved the Lemania 5100 functionality and layout. And I still love it. In a 52Mondayz article – a column that was still in place at the beginning of 2020 – I wrote about all ins- and outs of this extraordinary chronograph. The 142.St proved to be of utmost importance to Sinn, but to my career as well.
Initially, I lost – euhm, well sold – my Sinn 142.St. I'm happy, however, to still own one. Read in my article Sinn 142.St – 52Mondayz week #15-2020 how Sinn helped me to get my first-ever Sinn back in my collection.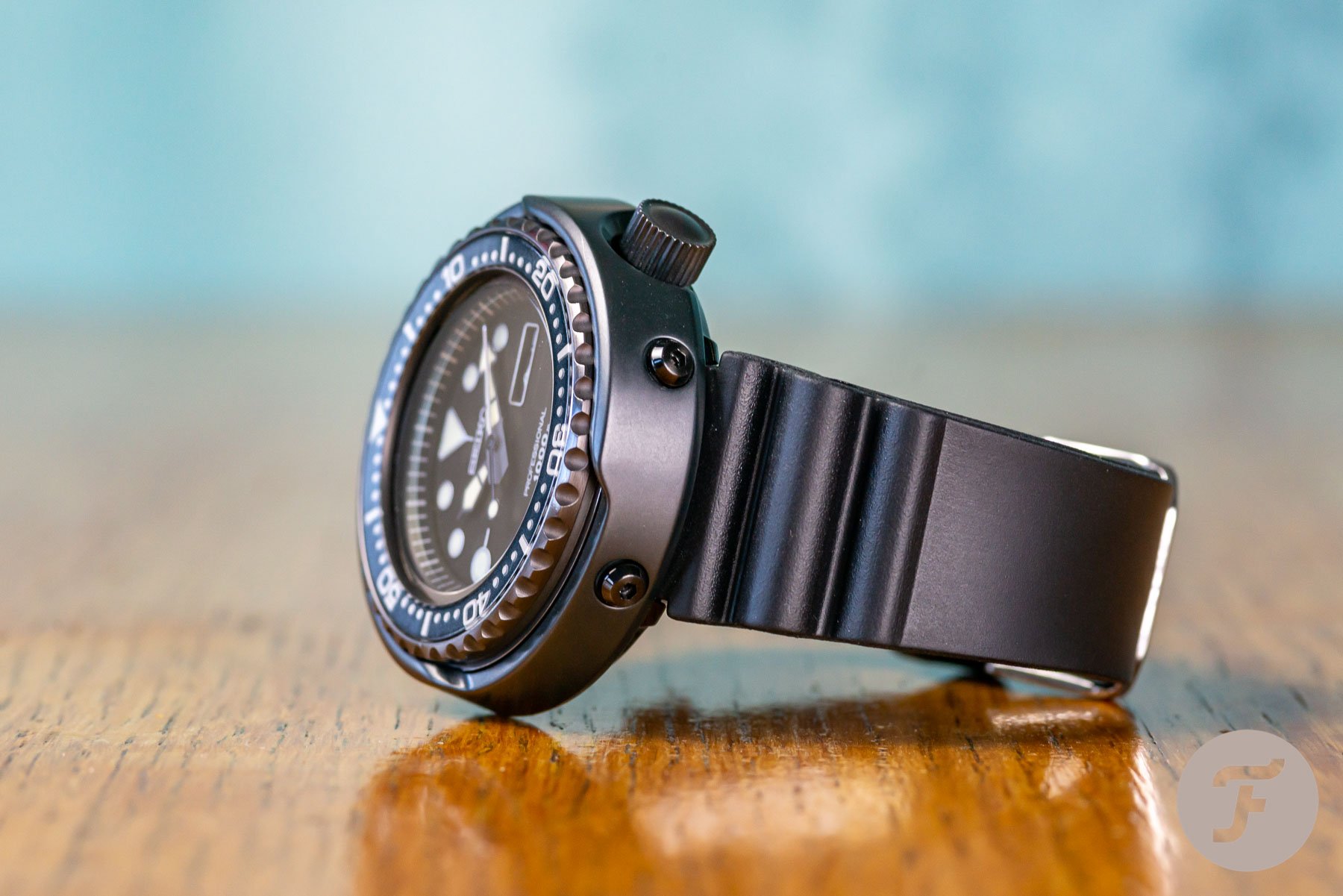 3. Darth Tuna SBBN011
I'm a Tuna lover. Not so much the fish as well the identically nick-named Seiko divers watches. I guess it's clear that the name of this type of watch has not much to do with the Tuna fish species, but more with the tin where they generally end up in. Seiko Tuna's always intrigued me, and I wrote an extensive overview article on them too. But it took quite a while before I added one to my own collection. The first one I bought was the SBBN029. I knew from the beginning that it wasn't my grail-Tuna, as I wasn't a big fan of the more modern hands. They weren't very true to the original hands used in older Tuna's, but at least there was a Tuna in my collection.
When the opportunity came to buy an SBBN011, I couldn't resist buying it. It's one of the key elements in my collection that could only be replaced by an SBDX011; one day… Here's the Seiko Darth Tuna SBBN011 article.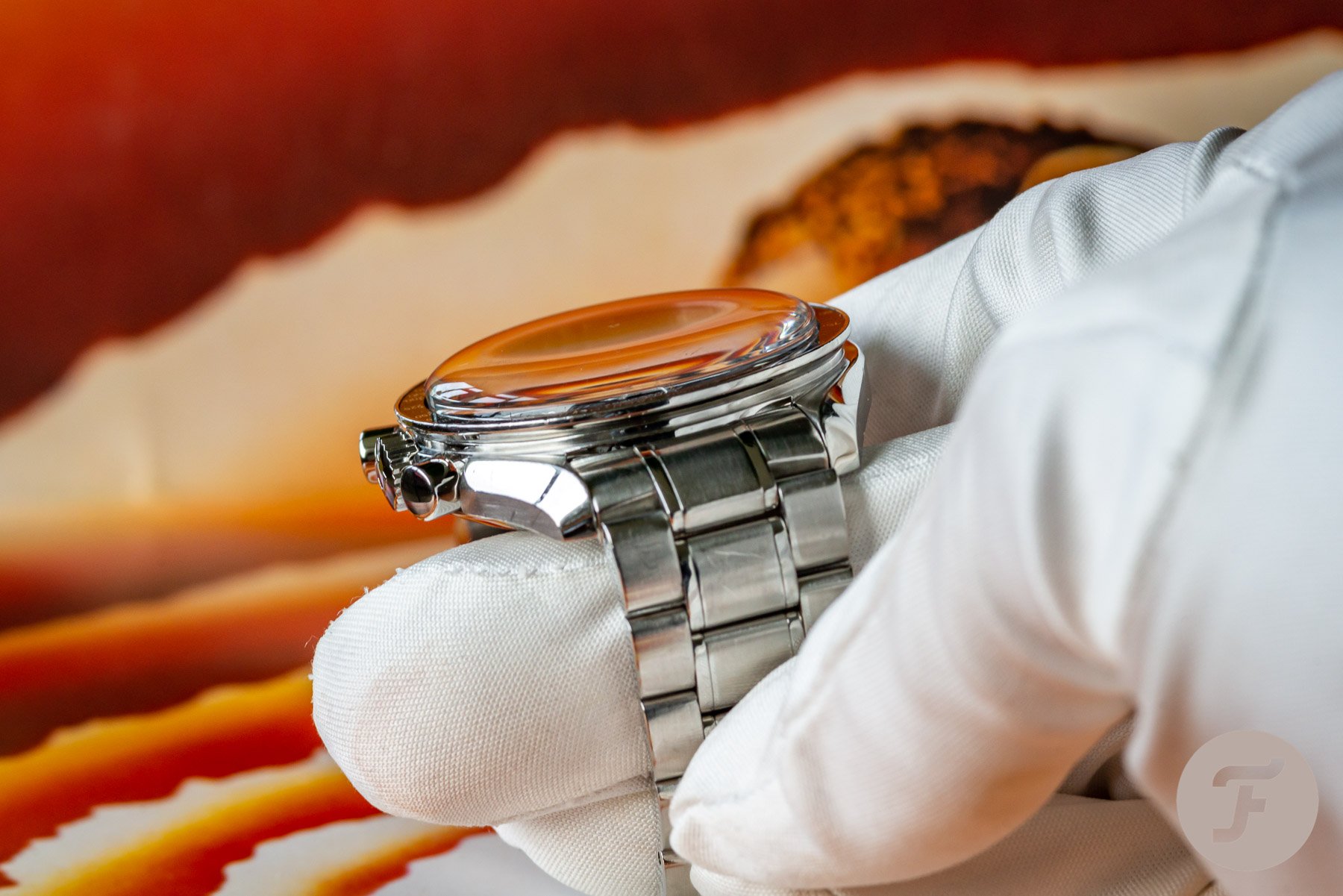 2. Speedmaster Pro Hesalite – Back to my Roots
#2 of this list are actually two articles that I equally enjoyed writing. The articles have much in common because they're both about the Omega Speedmaster Professional with Hesalite crystal. That watch is even further back to my roots than the above mentioned Sinn 142.St. The Speedmaster came into my life before I even thought about entering the watch world for a career. It even might – very well – have ignited that idea. If you're interested, it's probably best to first read the 52Mondayz Omega Speedmaster Professional – Back to my Roots article (again).
Later on, in 2020, I wrote an additional article that explains why every Speedmaster Professional fan should, at least, own one of them with Hesalite crystal. Or – and that's probably better to say – why I think that any Speedmaster fan should have such a model. You'll find that explained in my Hesalite Crystal article.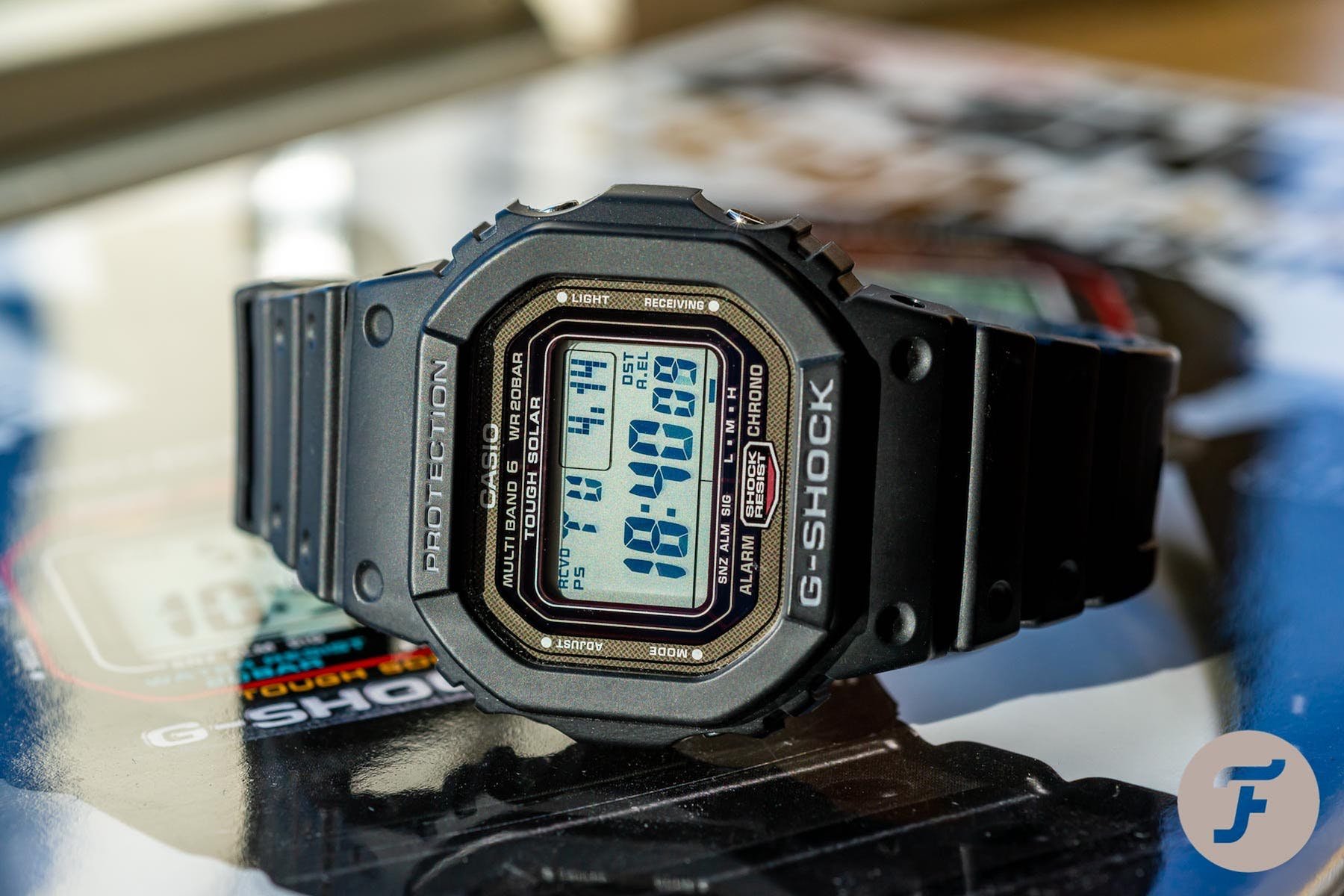 1. G-Shock Square for Starters
This article took me the most time to investigate and to write, by far. And that's probably why I loved it most. G-Shock Squares are my guilty pleasure for ages, although it's not such a shame anymore to admit it. I see more and more – otherwise serious – watch aficionados lurking and loving G-Shocks. Of course, the classically shaped Squares are the most popular among them. Even when I'm a long-time G-Shocker, there was more to find out and learn than I expected. I'd meanwhile noticed that – besides different colors and displays –many models sport different functionality. The use of different modules causes that difference in functionality. So I had to find out what exactly those differences were and to which modules they belong.
A situation that could easily confuse many of us and that was worth clearing in my opinion. Well, that was exactly what I did in my G-Shock Square for Starters article. Meanwhile, Casio's step-up with G-Shock Squares into a higher-end level didn't go unnoticed, something I'd like to enlighten in 2021.
Any questions about the above-mentioned watches?
I hope you enjoyed reading the articles as much as I enjoyed writing them. If you should have any questions about the watches in these articles, don't hesitate to ask them in the comments below. If we're able to, I – or one of my colleagues – will be happy to answer them.