Fratello Favorites: The Best Watches Released In 2022 — G2's Picks From Omega, Oris, Grand Seiko, G-Shock, And Douglas
This list shows that money is no object!
I am reluctant to say that these are the best watch releases in 2022, but for me, they are. At least they are the watches that left a lasting impression on me within the sheer tsunami of new releases that we've seen this year. I realize that, so far, I have only bought only one of the watches from my list. That's probably a bit weird, but hey, my well of money isn't bottomless, unfortunately. However, money is no object when determining if a watch impresses me, as is visible in the spectrum of prices in my list. These watches range from €379 to €13,000.
While money didn't influence my choices, let it guide the order of my list. I'll start with the most expensive watch, the Omega Seamaster Ultra Deep, and end with the cheapest, the revamped and improved Douglas Skindiver Professional.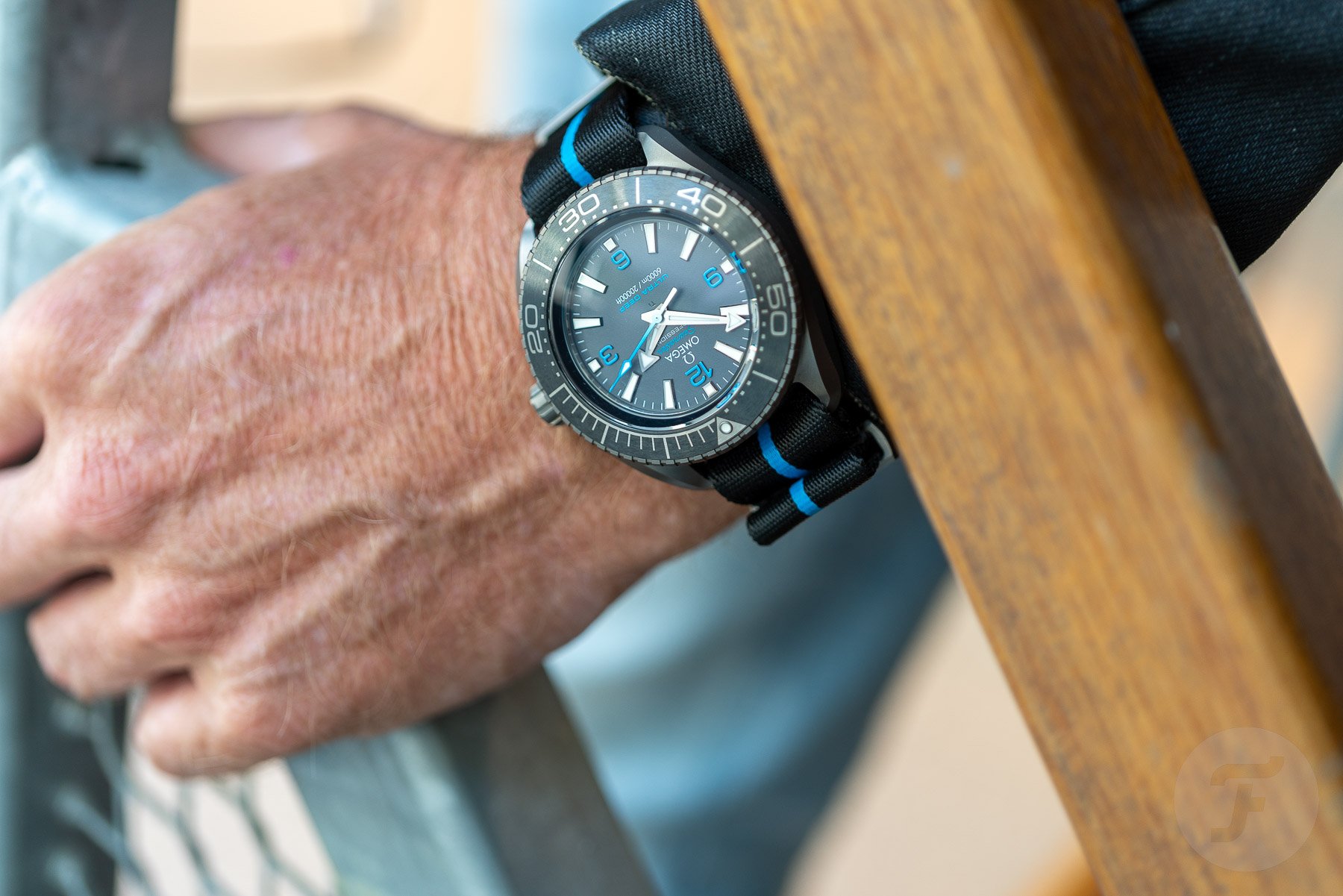 Omega Seamaster Planet Ocean 6000M Ultra Deep
That's a mouthful. And it's not even its full name. According to Omega, this ridiculous watch should have a corresponding designation — Omega Seamaster Planet Ocean 6000M Co-Axial Chronometer 45.5 mm Ultra Deep, no less. From the first time I had the Ultra Deep in my hands in early 2022, I knew that I liked the titanium version the best. I mean, if something is ridiculous, it should be so in a perfect way. So this version's exclusive manta-ray-shaped lugs — preventing regular straps or a bracelet from being attached to the watch — are a must for this piece.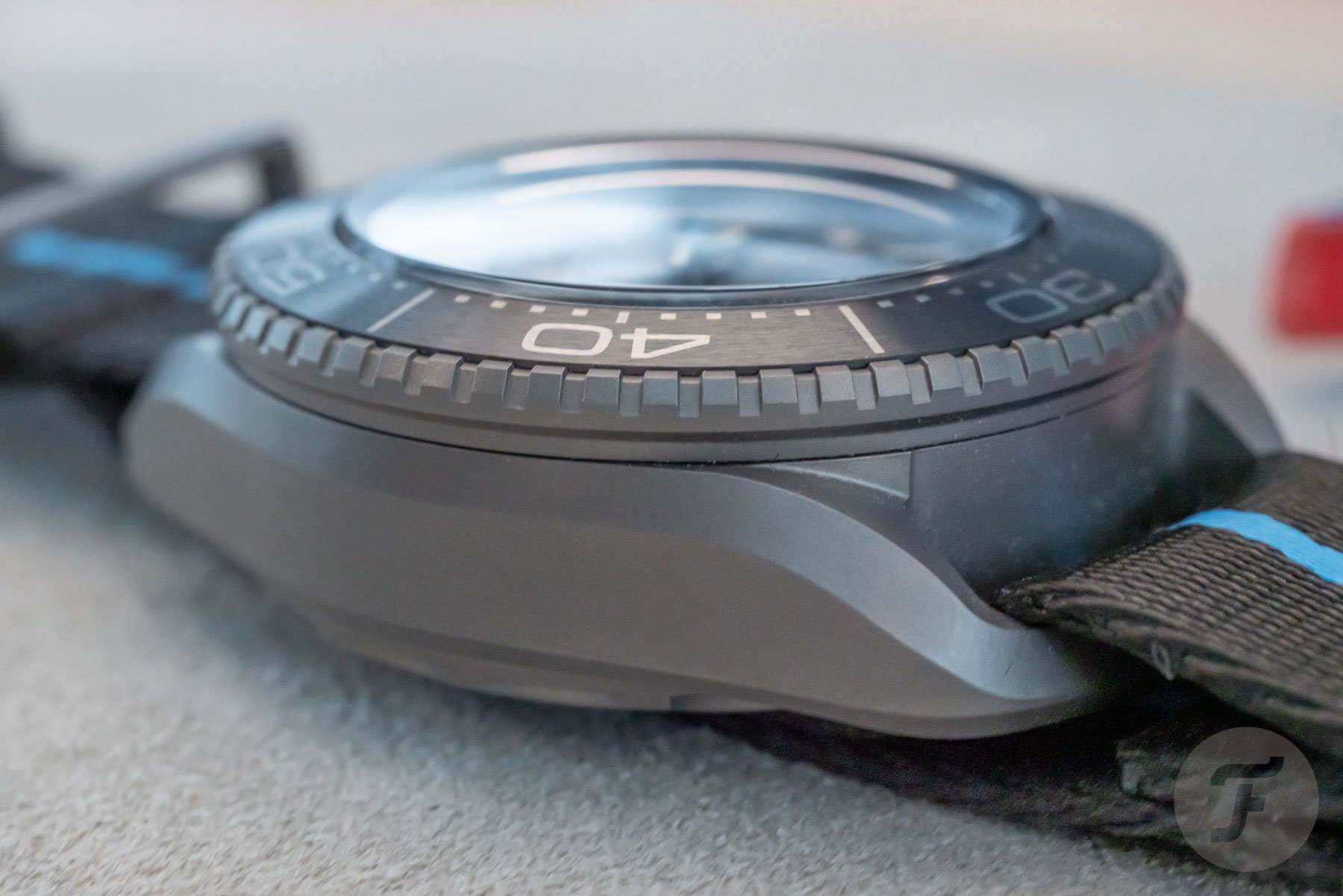 I had the chance to wear the Ultra Deep for quite some time during the summer. During that time, I realized that this watch spoke more to me than most other watches I'd seen this year. Hence, it fits perfectly on my 2022 favorites list in the #1 position. I wrote more extensively on the Ultra Deep in my article here.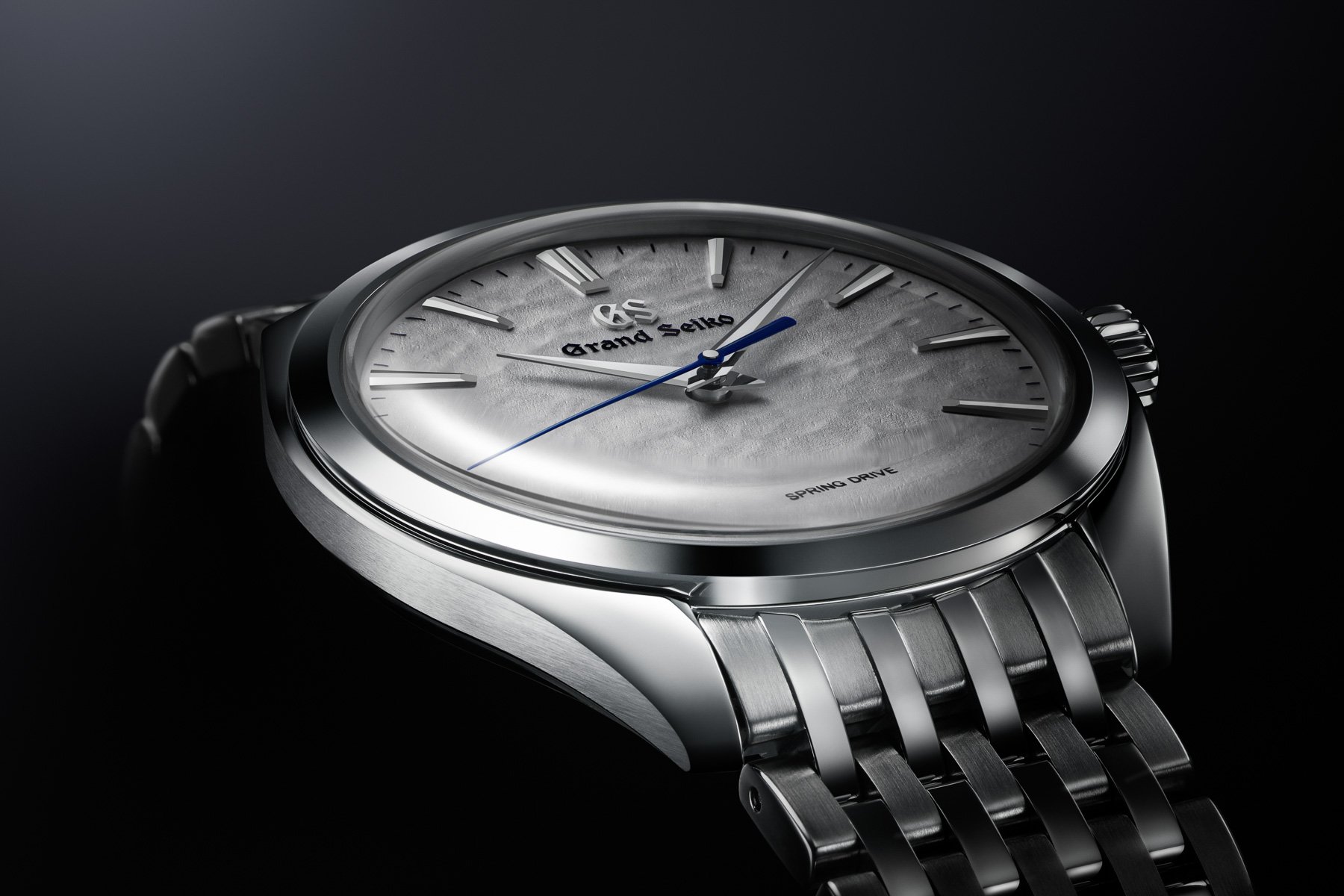 Grand Seiko Elegance SBGY013 "Omiwatari"
I've been intrigued by Seiko's Spring Drive since its commercial European debut in 1998. However, it took me quite a few years to adapt to the idea that electronics were used to regulate a high-end mechanical caliber. The same goes for my acceptance that Seiko, with the addition of Grand Seiko, produced multi-thousand-euro watches. Then, once I got used to these two facts, I didn't like the Grand Seiko models sporting a Spring Drive caliber because of the power-reserve indicator on the dial.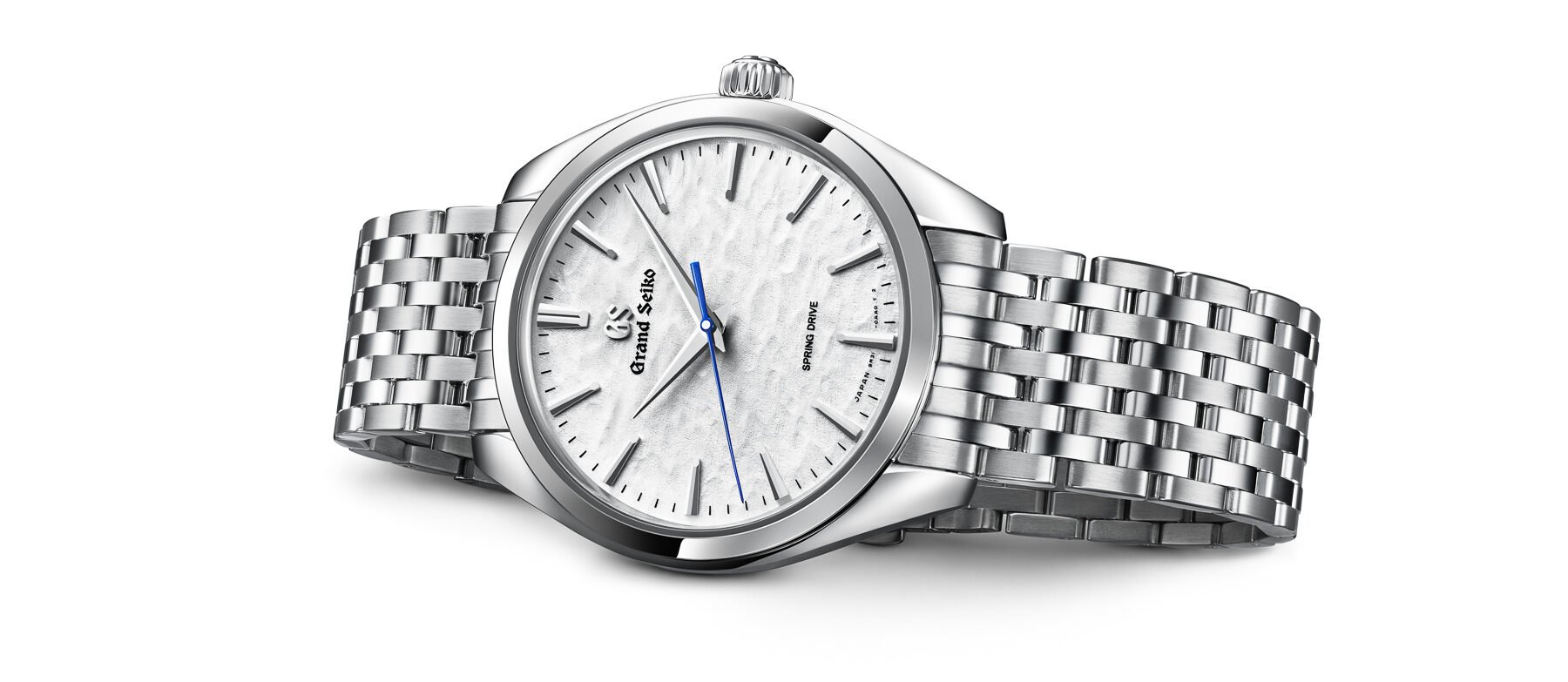 A slight ray of hope shone through when GS released the 9R02 caliber. Unfortunately, for me, that was in a financially out-of-reach platinum case. Shortly thereafter, models in solid gold followed, which I'm not a big fan of either; I leave that material to our fearless leader Robert-Jan. But in 2022, Grand Seiko finally presented Spring Drive models in stainless steel without a power-reserve indicator on the dial. Of them, the SBGY013 "Omiwatari" gets my vote as one of the best watch releases of the year. The white dial, supposedly inspired by the ice ridges on a frozen Lake Suwa, looks so clean without the power-reserve indicator. The 9R31 caliber has this indicator at the back of the movement, which is visible through the sapphire case back.
With the hand-winding Spring Drive calibers, the only hangup now is that they're not entirely up to GS's latest technical standards. The newest self-winding calibers, 9RA2 and 9RA5, feature a sensor to compensate for temperature-induced variations in the vibrations of the quartz crystal. The manual-winding calibers are not yet, but I can't imagine it will take long…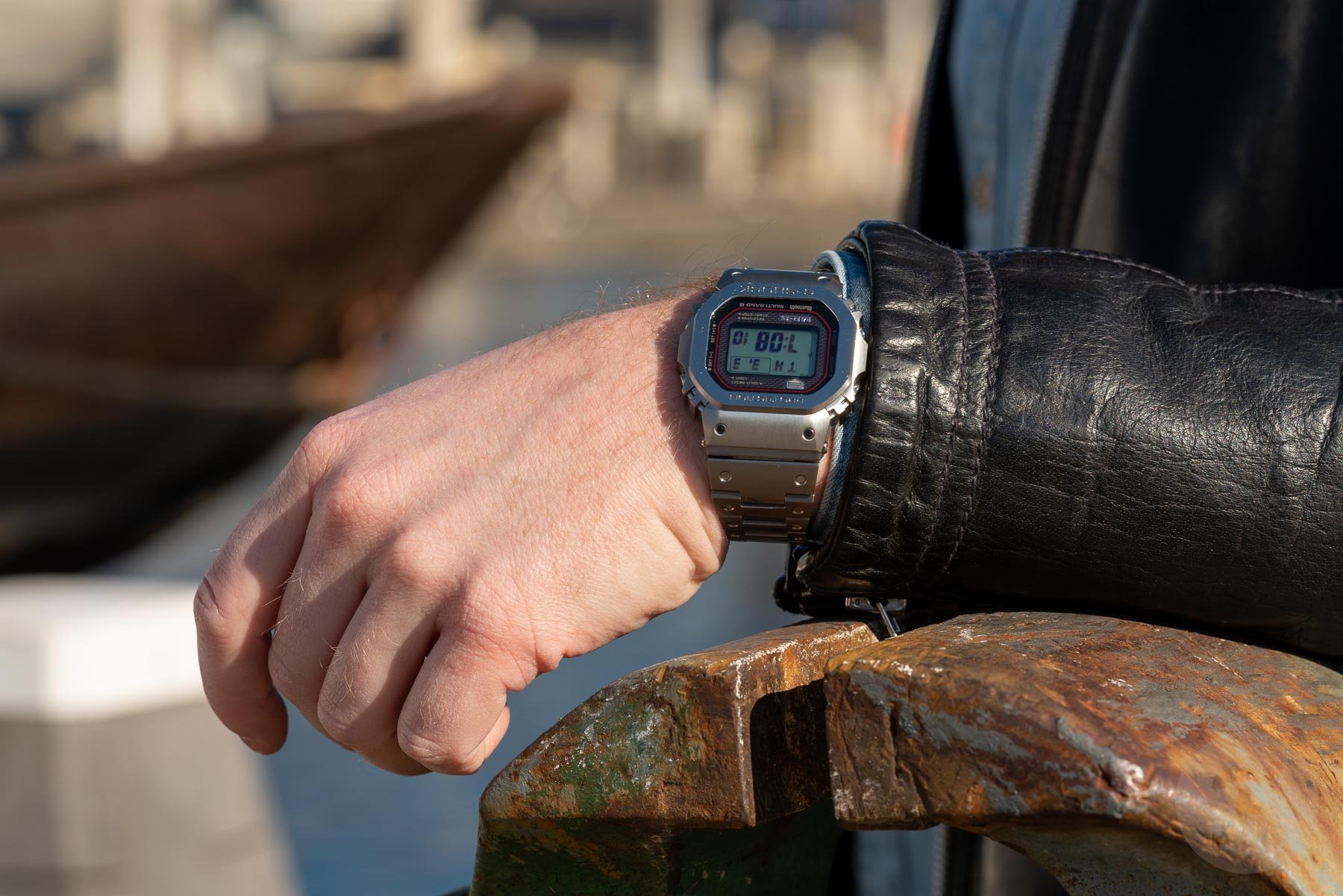 G-Shock MRG-B5000D-1
True, this G-Shock "Square" looks like many others, but it isn't. Although based on the first-ever G-Shock, this one is crafted with state-of-the-art metals and meticulous finishes that are the hallmark of G-Shock's MR-G flagship line. Casio, the mother of G-Shock, named it a study in metal craftsmanship, and I have to agree. Instead of a single molded piece — the norm for regular resin and steel Squares — the bezel alone consists of 25 different components, each individually polished for a stunning and detailed texture. The case and bezel are made of Ti64-based super-hard titanium alloy, and the bezel top is crafted in Cobarion, a cobalt-chrome alloy four times harder than pure titanium.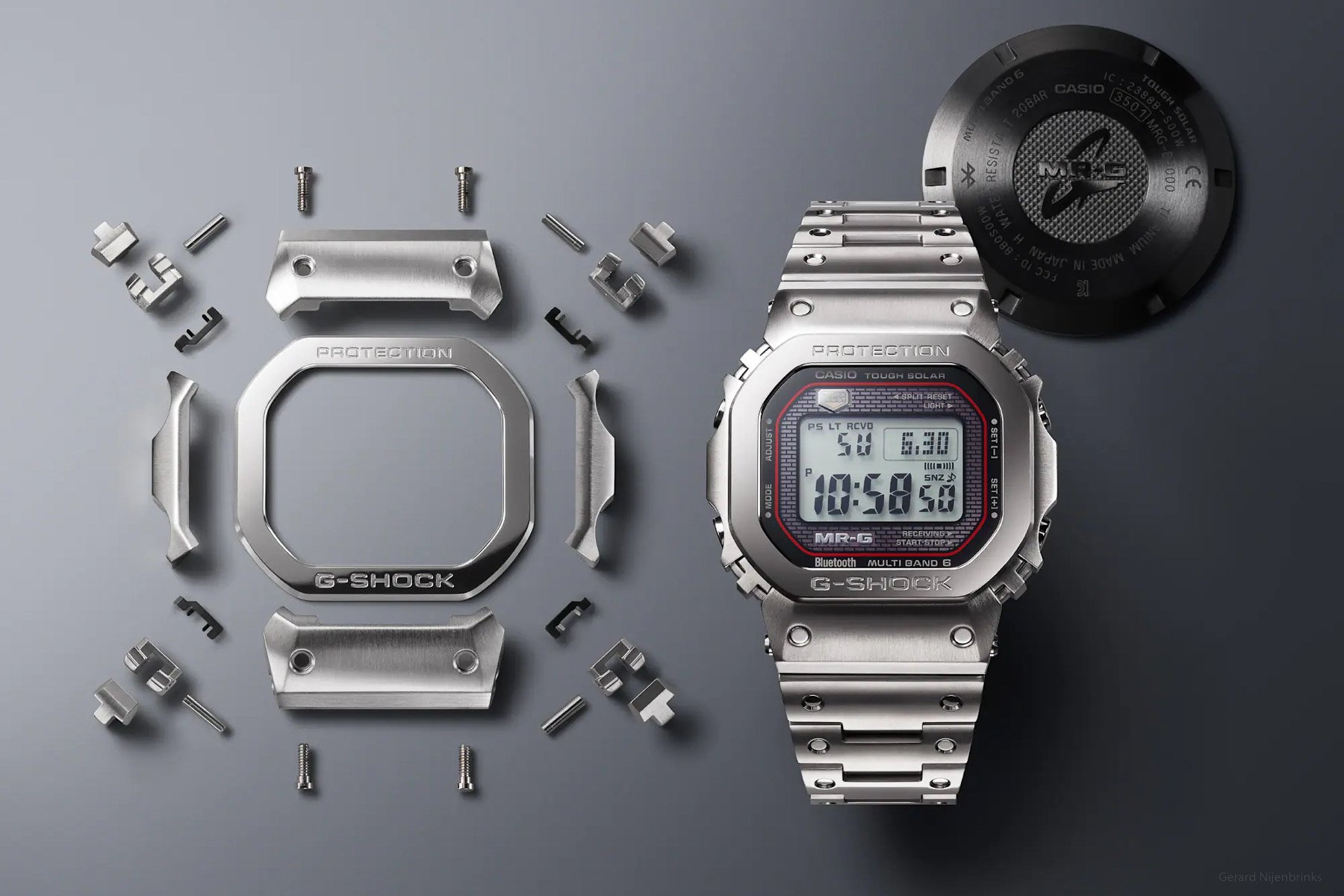 All of this comes at a high cost, unfortunately. Casio charges seven times as much, or €3,000 more, for the MRG-B5000D-1 than for a traditionally made model in stainless steel. This model even costs 35 times the price of a regular resin G-Shock Square. Still, I greatly respect G-Shock's ability to bring a Square into the MR-G league, including the MR-G price level. Besides that, in real life, the MR-G B5000D-1 looks much better than a regular Square. It's an entirely different product that just won't get off my radar. To read more about it, check out our hands-on article here.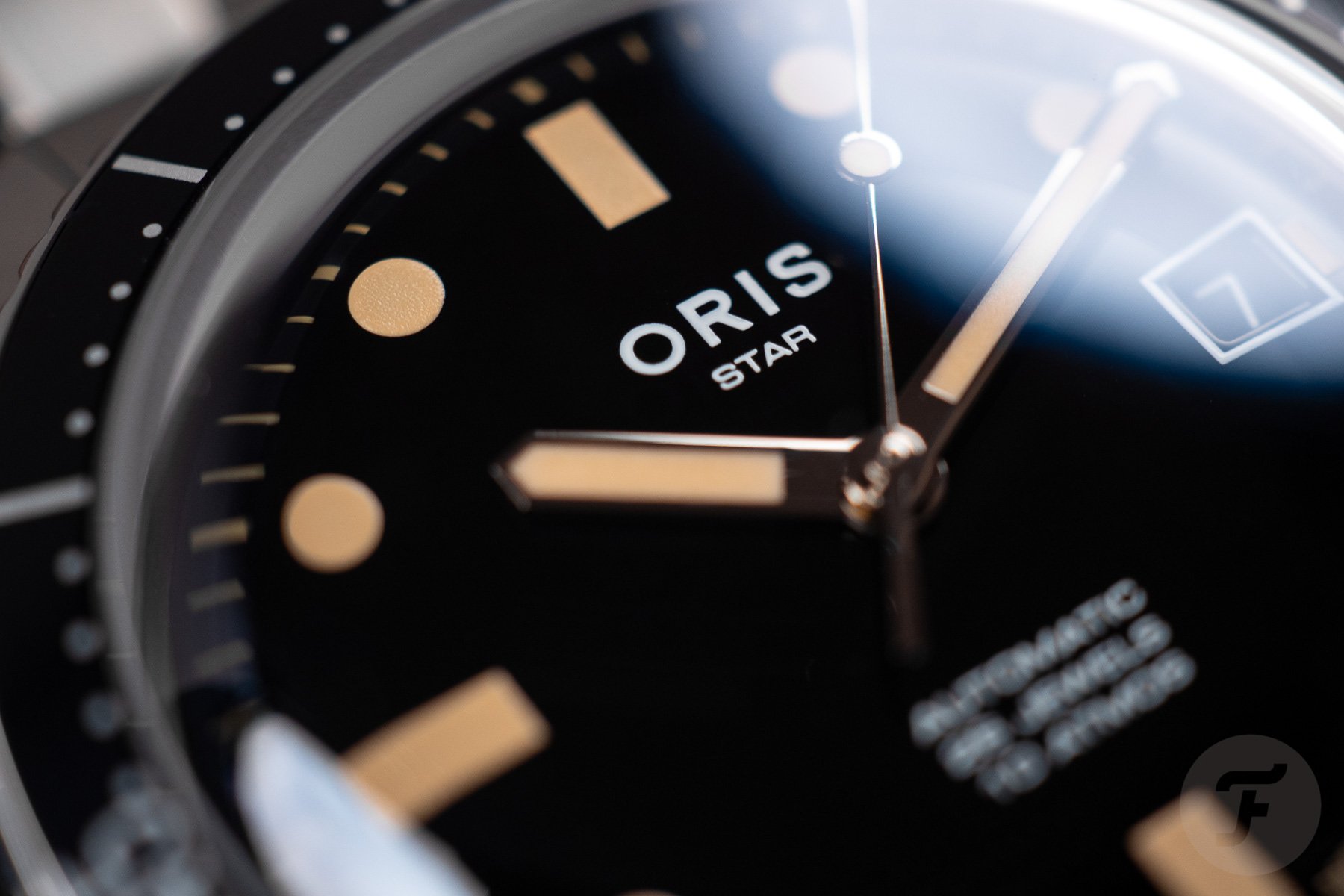 Oris Divers Sixty-Five Fratello Limited Edition
Or the Fratelloris 2.0 for short. Of course, this watch has only been on the market for a week. How can I be sure that it belongs on my list of favorite watches of 2022? Well, I have already known the watch since March of this year. As RJ explained in this article, much of the design and decisions were made during meetings at Watches and Wonders in Geneva, and I was happy to be part of those meetings. And this is the only watch from my list that I actually bought in 2022. That doesn't mean that no others from this lineup will follow later. After all, these are at the top of my wish list.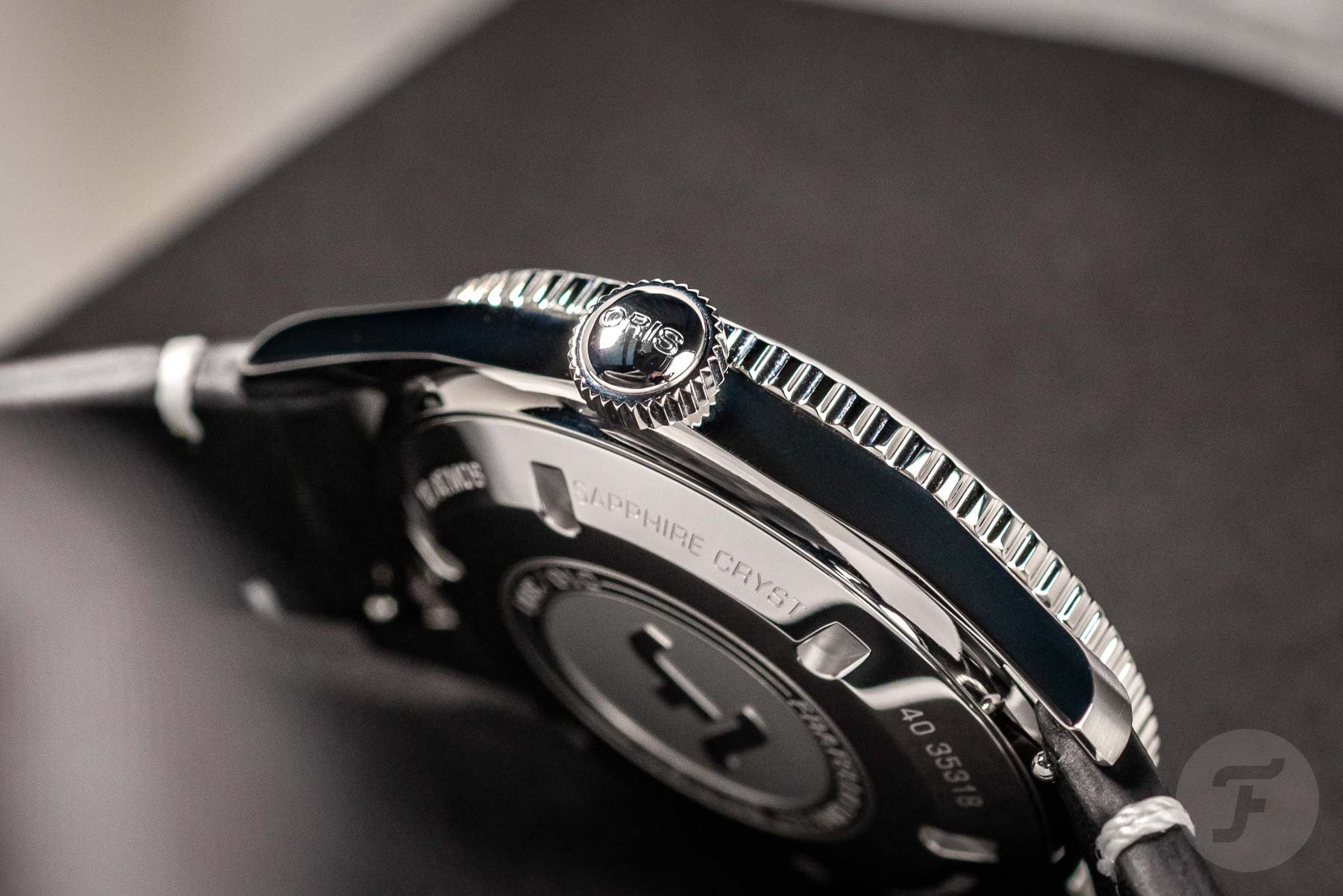 You'll probably know by now that we supply the Oris Divers Sixty-Five Fratello Limited Edition with two straps. It comes with a black leather one as well as a black rubber strap for those who want to use the watch in its intended environment. Besides the two straps, which suit the watch very well, many other options fit this watch perfectly. We saw RJ choose a beige Tropic-style strap from our shop and even show off with an Oris riveted steel bracelet. I've been wearing mine on a dark brown vintage leather strap so far, but I might also opt for a stainless steel bracelet later. I'm not sure if that will be an Oris bracelet or one from another brand; I first want to try some before deciding. The Oris Divers Sixty-Five Fratello Limited Edition is still available at the moment of writing, although I can imagine that that could change rapidly.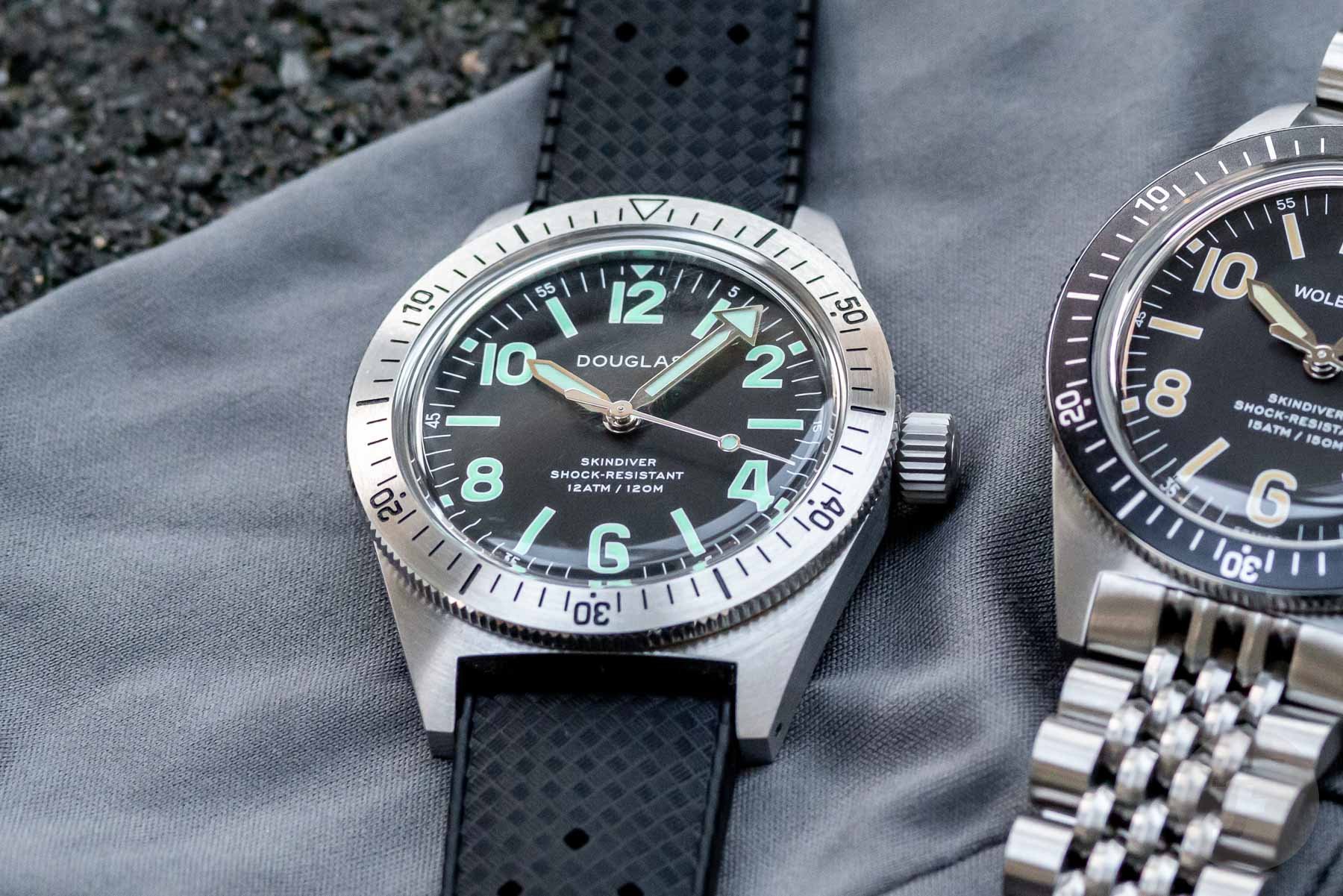 Douglas Skindiver Professional
This one is last on my list but definitely not least. As my list goes in order of price from high to low, the Douglas Skindiver Professional is the cheapest of the bunch. I wore this watch during a late-summer motorbike trip in order to write a true hands-on review. That aside, the Douglas Skindiver Professional left a lasting impression. The watch that I chose for my review is part of a revamped Skindiver series from French sister brand Wolbrook. On offer are various dials and bezels, including the famous Worldtimer model. The Professional models all carry the Douglas brand name, serving to easily distinguish them.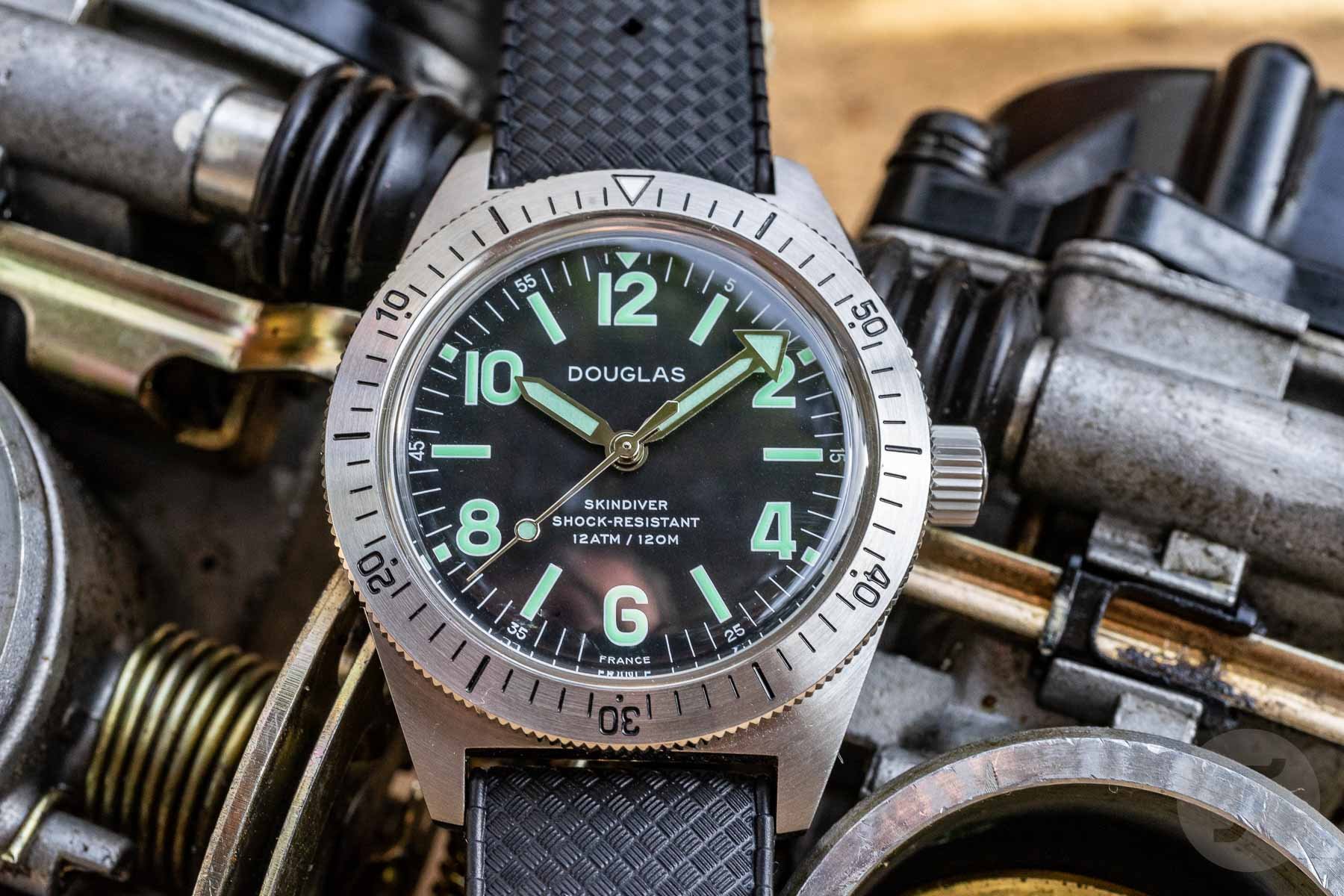 Besides 3 ATM less water resistance, the main difference is that the Douglas models have acrylic crystals. All Wolbrook models sport sapphire. I like the acrylic crystal more because of its vintage appearance for this type of watch. From time to time, the Douglas name caused some frowns. People confused it with this well-known perfumery chain. Of course, the Douglas watch has nothing to do with that, although it's not entirely clear to me where the brand name came from and why Wolbrook uses it.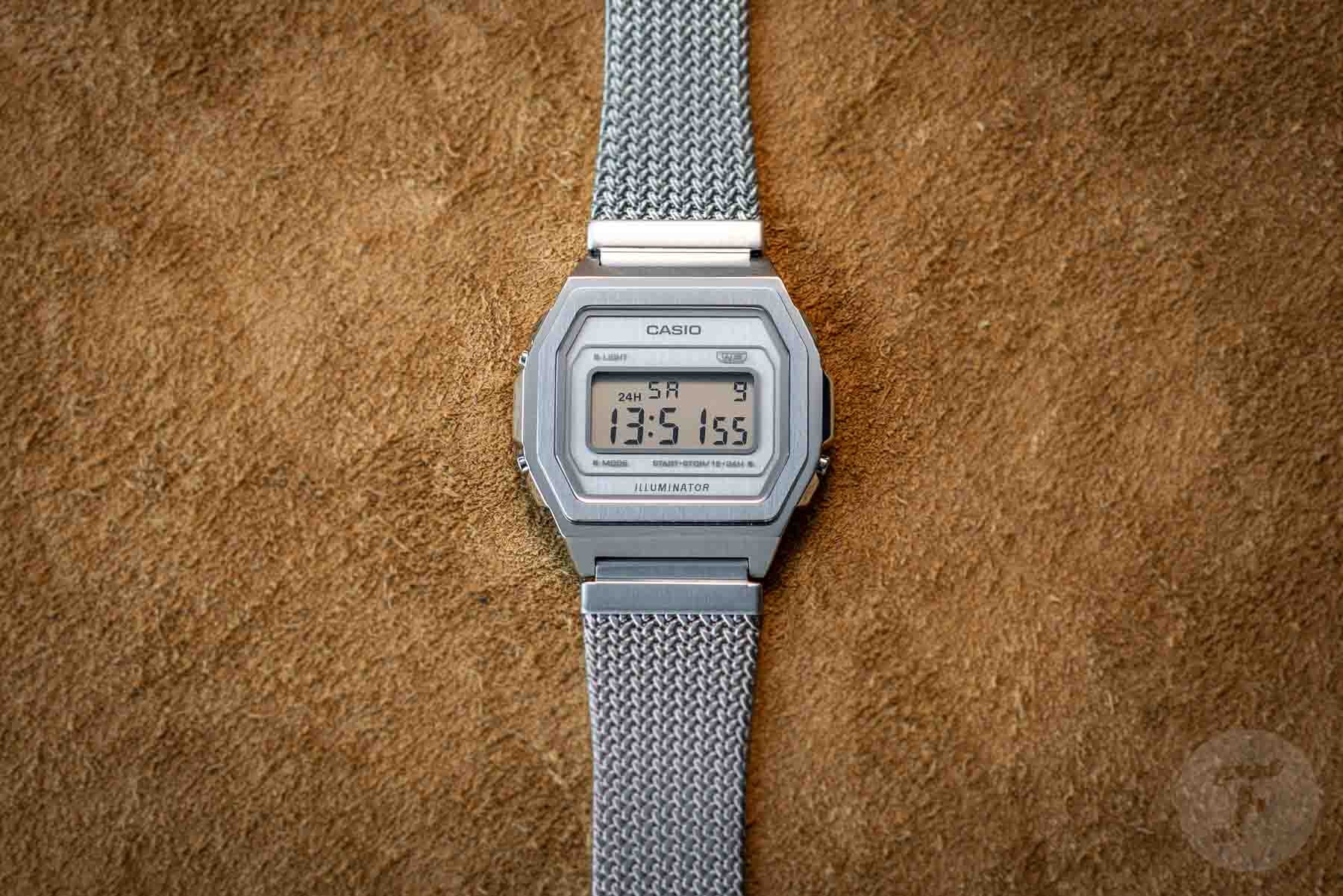 Bonus: Casio Vintage A1000MA-7EF
Let me be that rebel, putting a sixth watch on my list of five favorites from 2022. Even with my pricing order, it's precisely in place; at €99, this Casio is the cheapest of them all. Still, people think that this watch is too expensive, and I can imagine that. The A1000MA-7 models may look more or less similar to Casio's cheap plastic digital watches, but technically, they're not. While the functions of this watch don't differ much, the quality certainly does. These A1000s feature cases in solid stainless steel and mineral crystals, not plastic ones.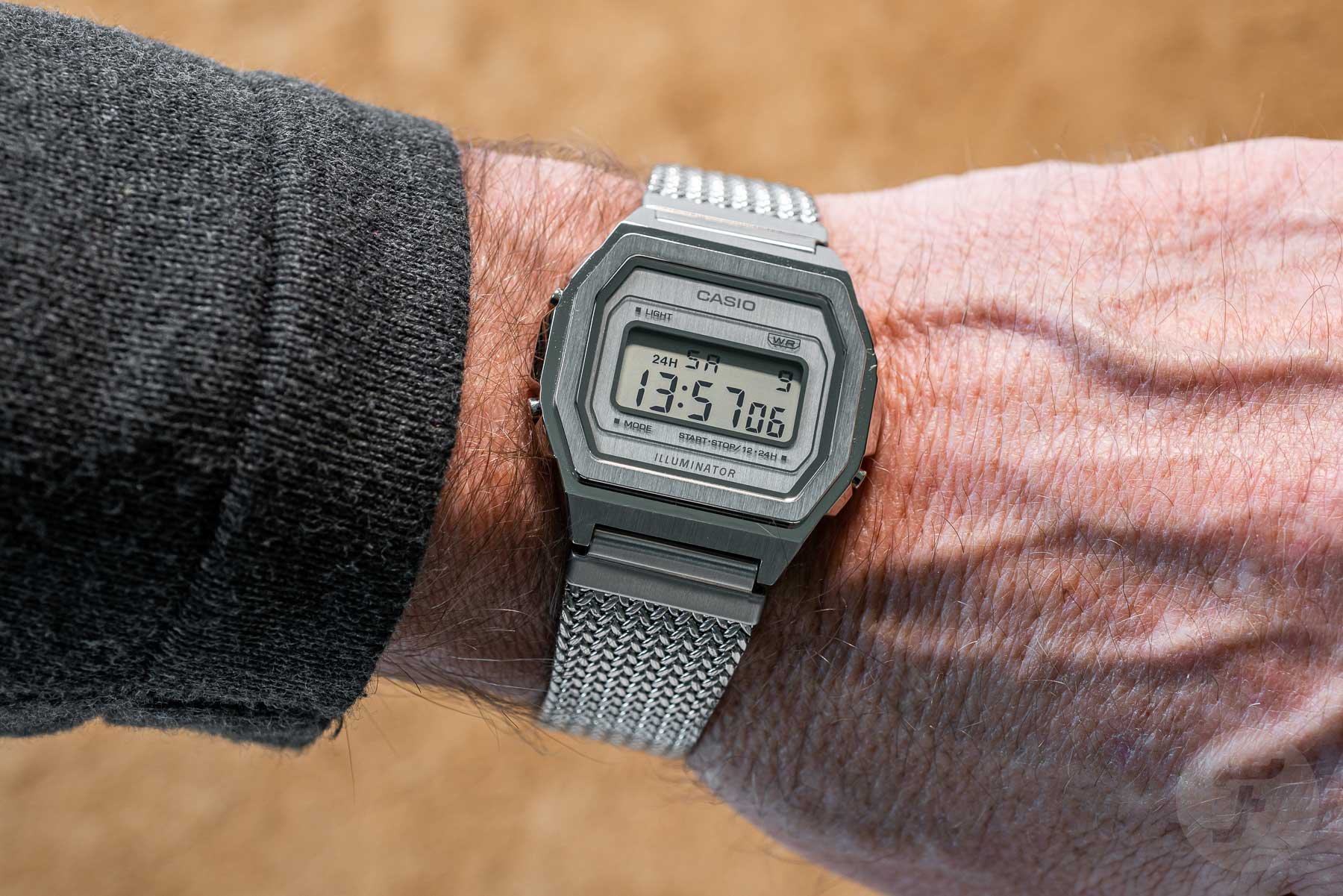 The casing is substantial and almost twice as heavy. And I want to mention the diagonally woven Polonaise mesh bracelet that is solidly made and looks the part. Because of the difference in materials, this premium watch's looks and feel are very different. I enjoyed wearing it so much that taking it off was difficult, often leaving my colleagues puzzled.
What do you think of my top picks for 2022? Please leave your thoughts in the comments below, and don't hesitate to follow or contact me through my IG account @gerardnijenbrinks.