Fratello Talks: The Definition Of A Dress Watch (Lex And Thomas Got Into A Fight)
What exactly is a dress watch and can a sportswatch actually function as one?
This is only episode six or seven of Fratello Talks, and it's already the second time we find ourselves talking dress watches. It's clearly a hot topic, especially when Lex and Thomas get involved. It all started when Thomas chose his Omega Seamaster from the fifties as his go-to "dress watch." Lex was stunned! How can a watch originally designed for water-based activities be considered a dress watch? Well, that's exactly what today's podcast episode is all about.
Wrist check
But before we let the guys in opposite corners fight this one out, let's first check what's on their wrists. And let's start with Daan, today's mediator/referee. He's wearing his Oris Art Blakey, which for him fulfills the role of being the main dress watch in his collection. Lex is wearing the Timor Heritage Field ATP on a dark brown Bund strap. Not exactly dressy, but a mighty fine combination! Finally, Thomas is wearing his misprinted Omega Speedmaster from the seventies. It's now on a period-correct bracelet, but on the right strap, this could very well pass as a dress watch, right? Well, that's exactly the question we're discussing today.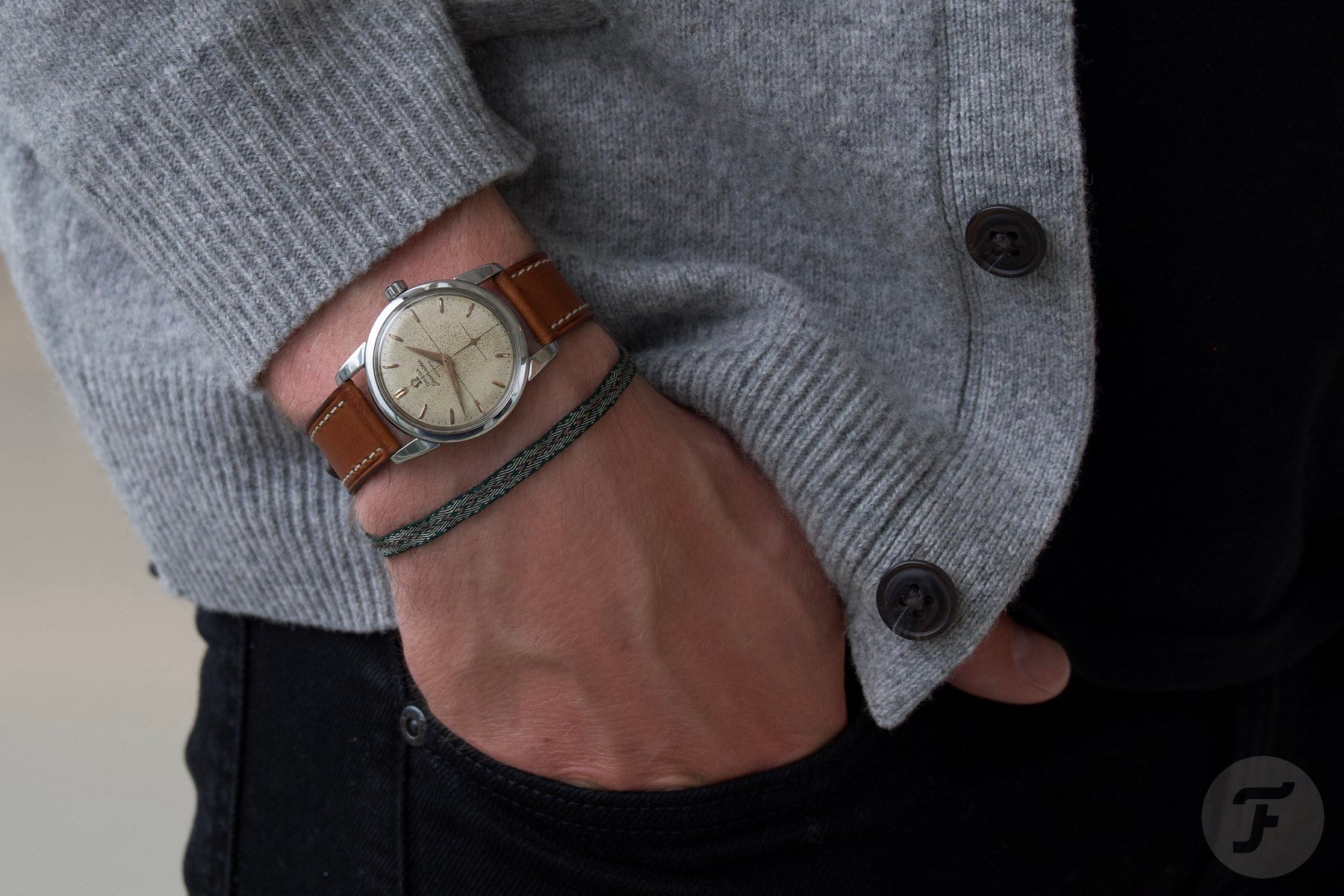 That's no dress watch!
Brands might have a certain segment in mind when designing a watch. But we, the customers, might wear those watches on totally different occasions. In the end, it's whatever the owner does with the watch that counts. Well, not in Lex's book! For him, a dress watch should at least be made out of precious metal; otherwise, it doesn't count. And if possible, there should only be two hands, one for hours, one for minutes, and none for the running seconds. To Thomas and (the not-so-objective referee) Daan, this is all of less importance. As long as the watch slips under the cuff and looks a little more formal, it can perfectly pass as a dress watch.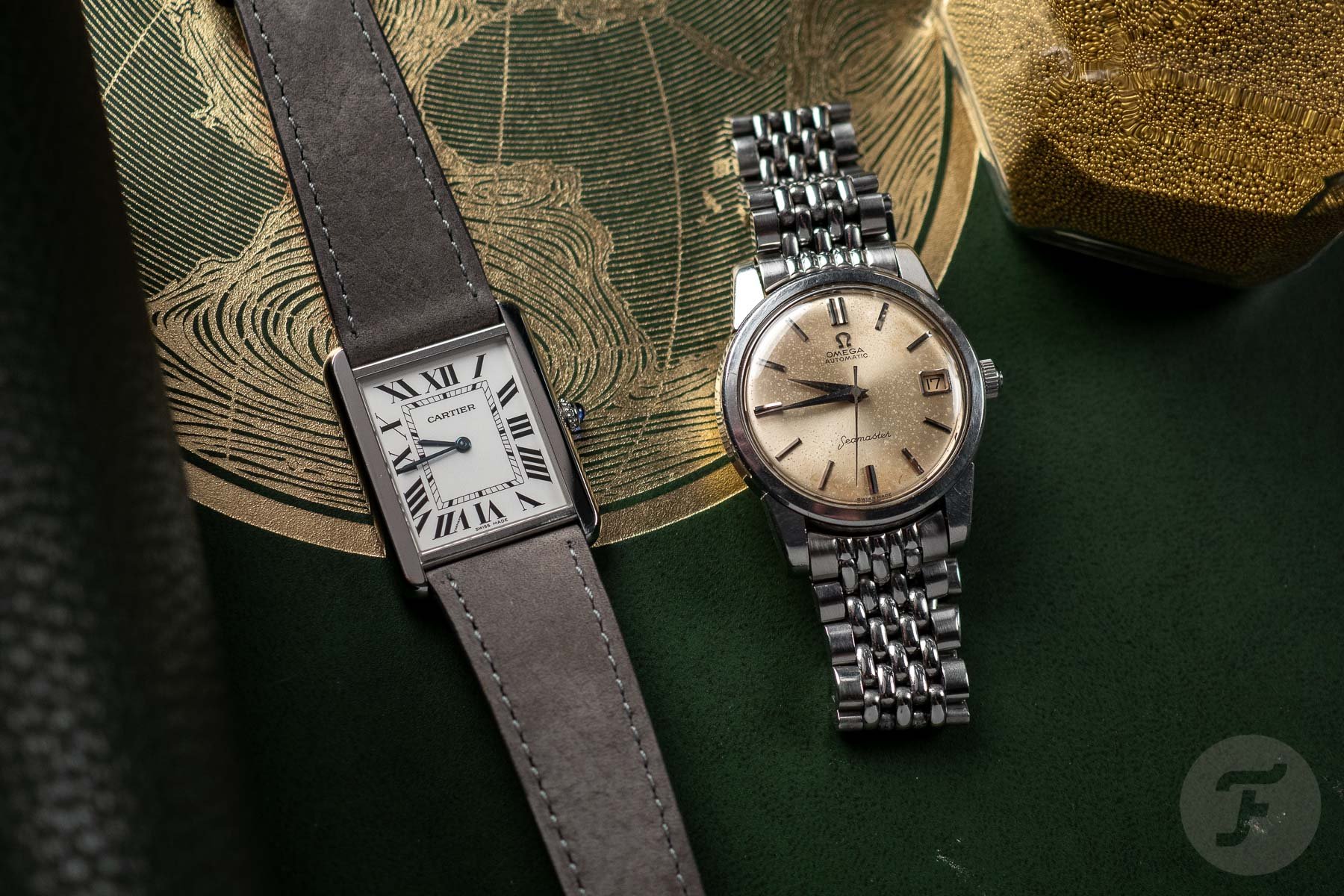 Besides, the times we actually need to dress up have decreased substantially (especially during the pandemic). So sometimes, putting a sports watch on a leather strap is enough to make it look more formal. But listen to today's podcast and see where you stand on the topic. Are you more of a dress watch purist like Lex? Or are you more like Thomas and Daan, who think a nice leather strap is enough to make you feel more dressed up? Let us know in the comments below!