SalonQP 2012 recently took place in London, in the Saatchi gallery. We received our press badges and extra tickets for a friend of the show and booked our tickets and hotel (Berjaya Eden in London, don't go there, it is crap). Gerard of in2watches joined us as well and he will probably put his photos on-line as well.
All pictures can be clicked for a larger version!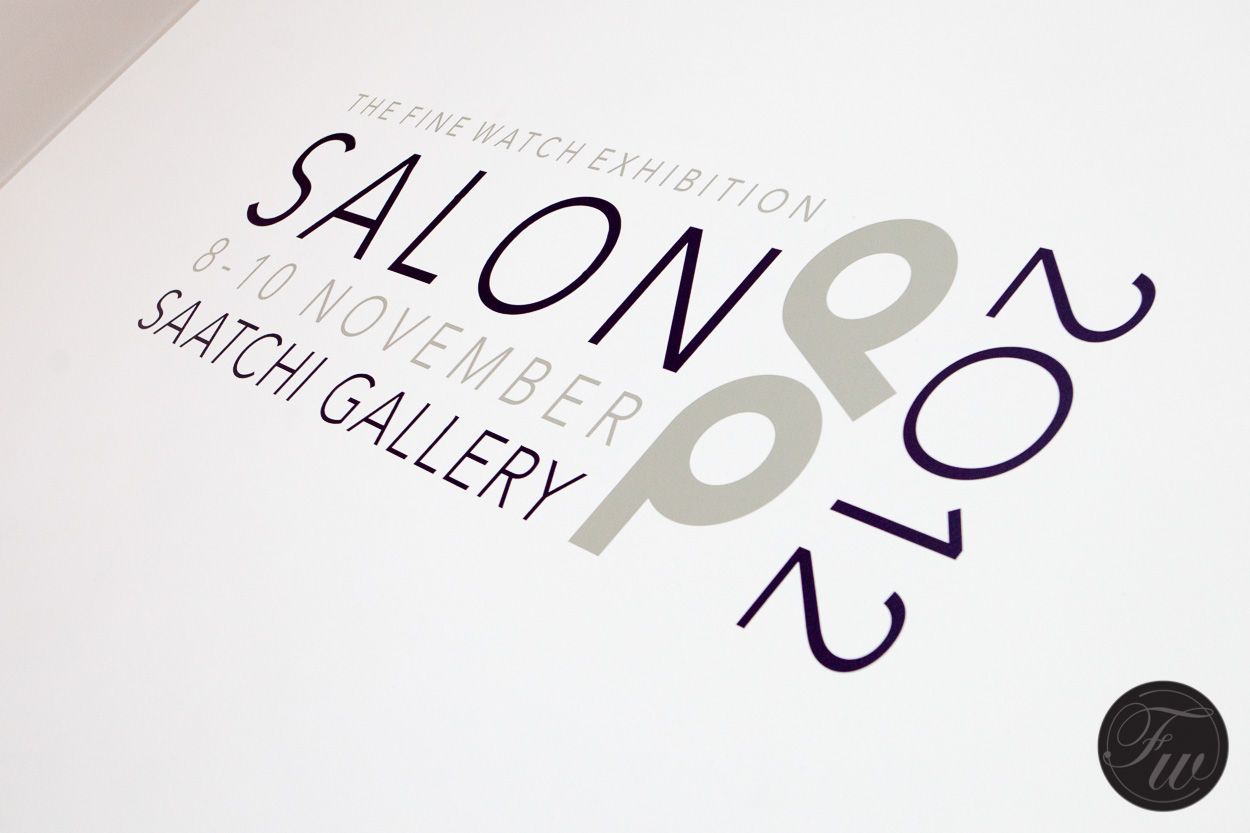 Just a slight warning, if you expected to see photos of all the watches and watch exhibitors only, please visit this and this and this photo report by Ernie Romers of Watchuseek. We feel you might get disappointed otherwise.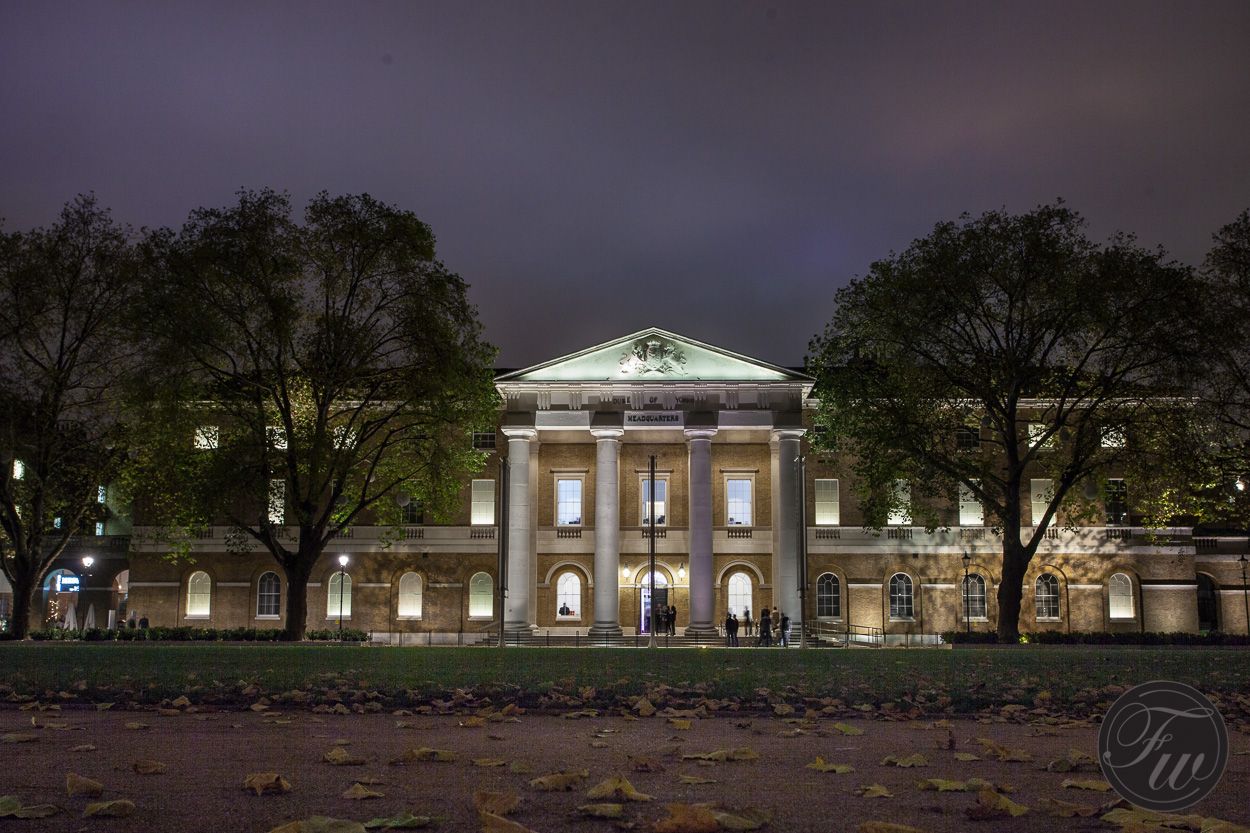 Of course, we did visit all the booths and looked at watches, but we also would like to give you some impressions of the event itself, the people visiting and our small tour through London.
The entrance was all purpled up… the reception as well as the hall way to the other floors…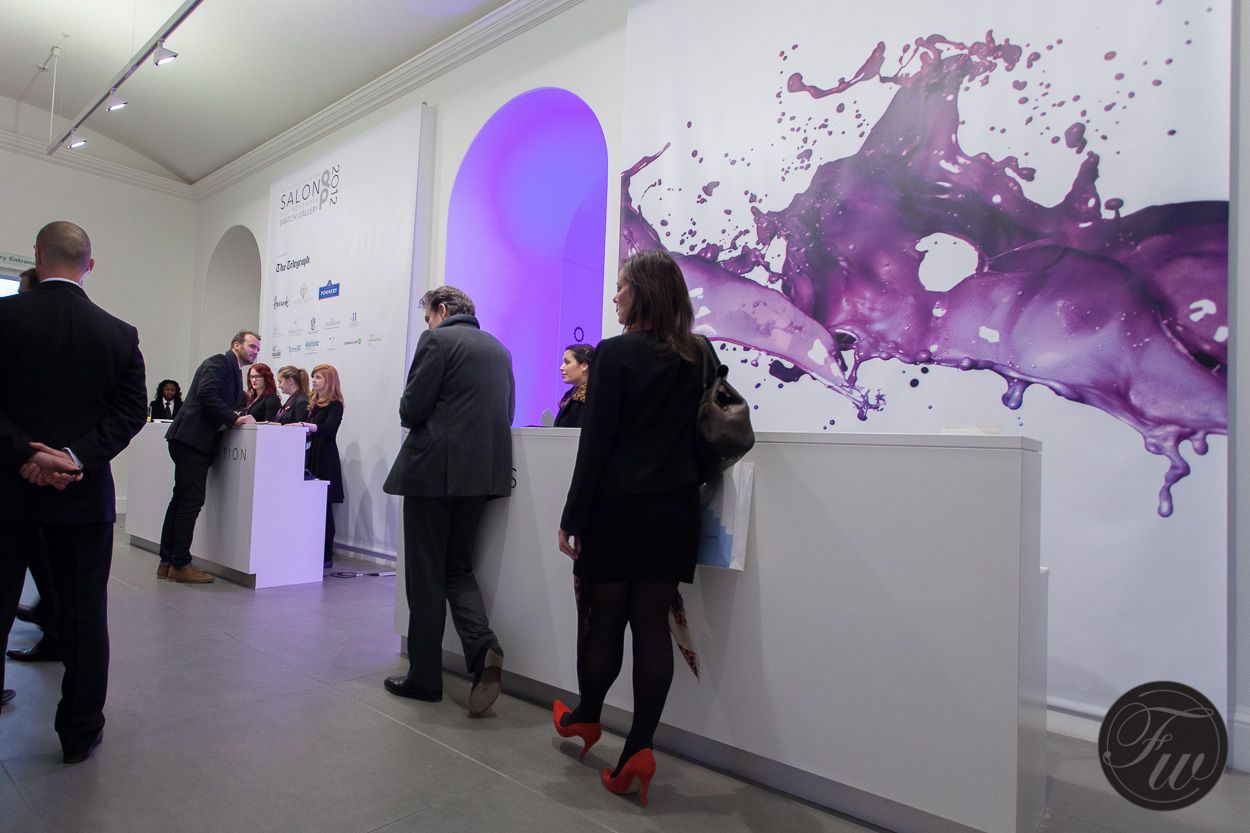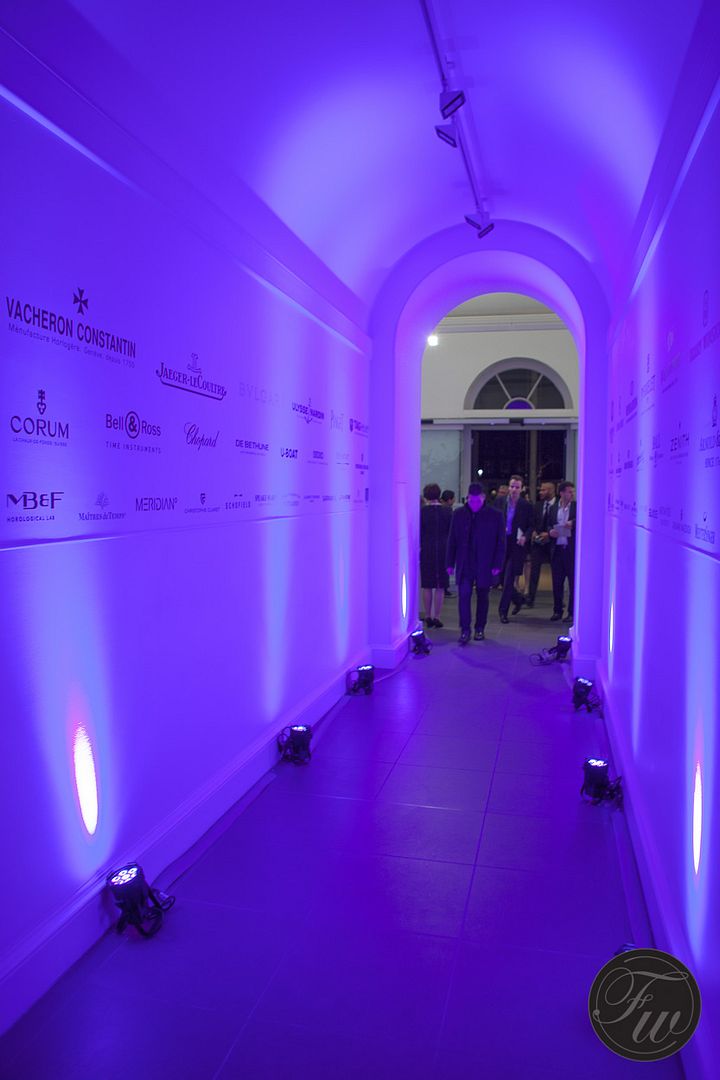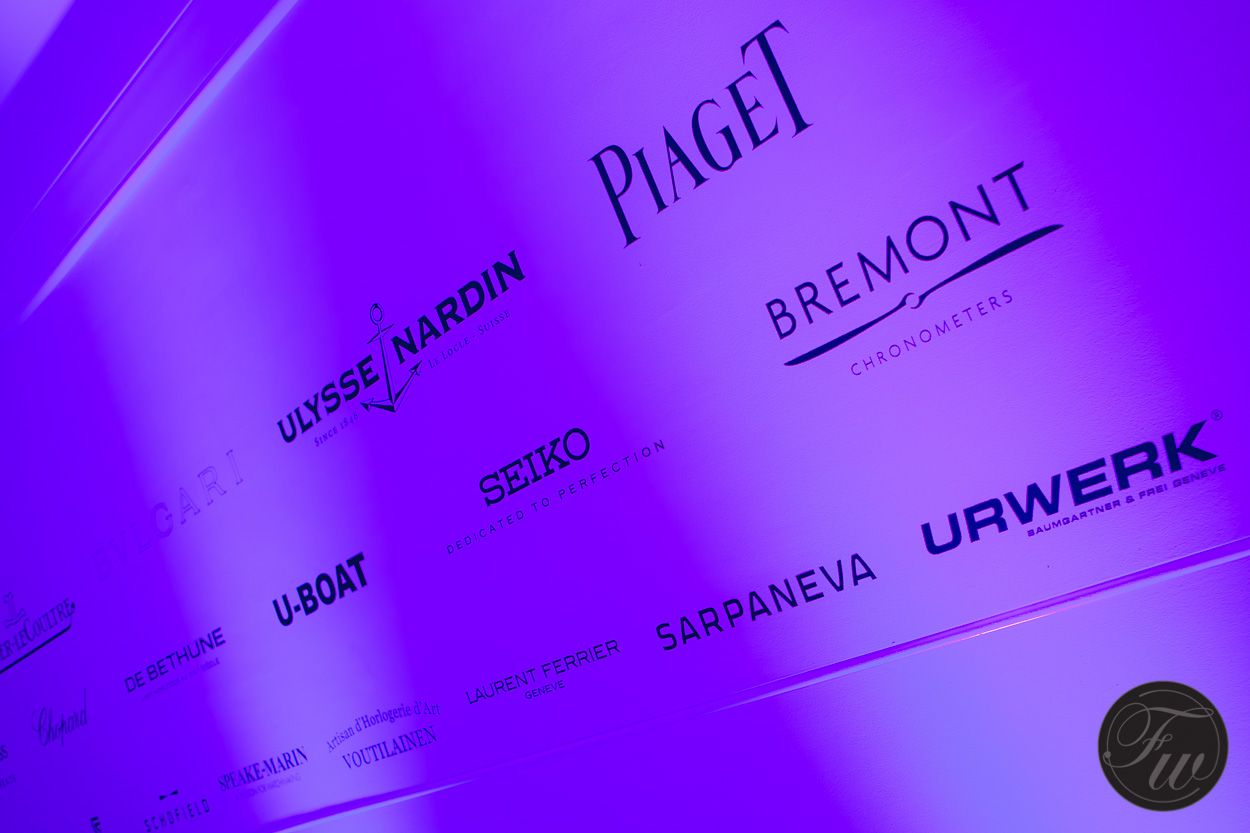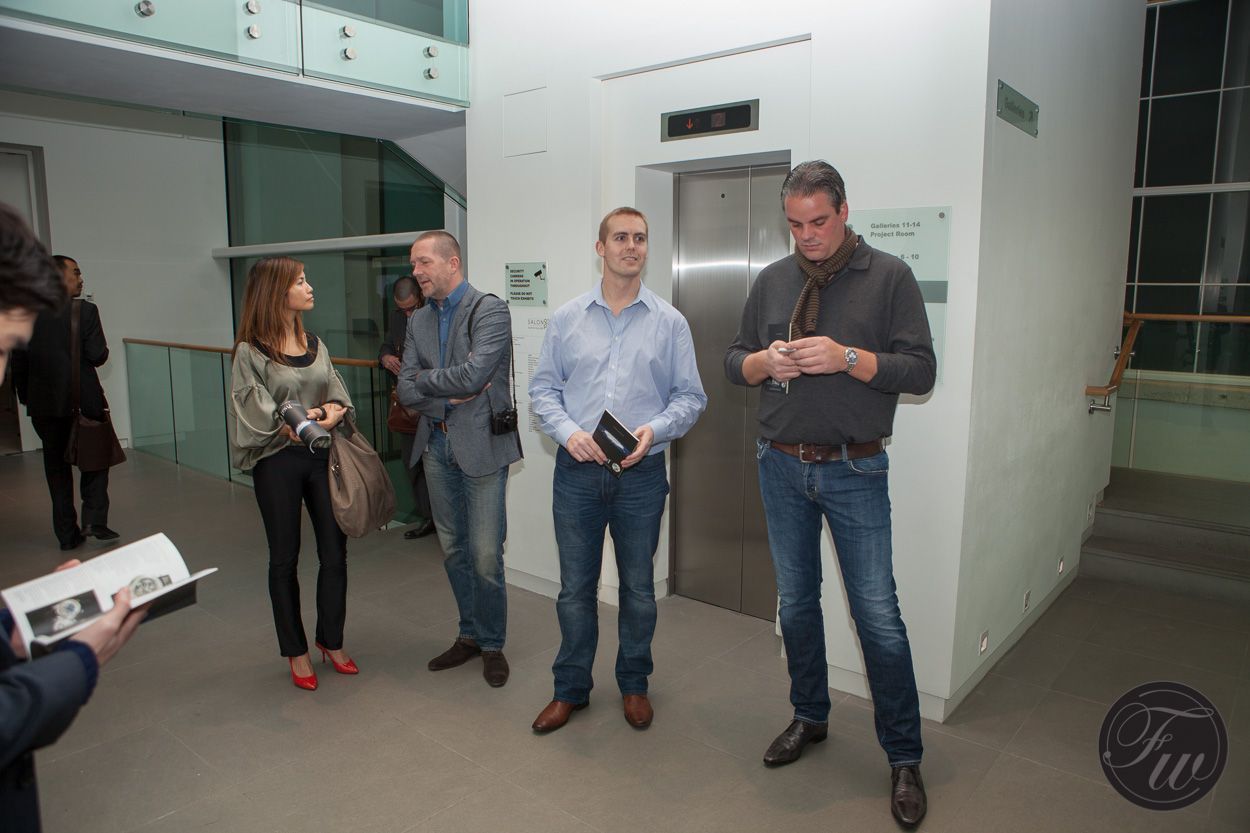 From left to right: Sky Sit (friend of the FW show who joined us for the VIP evening), Gerard of in2watches (also friend of the show), Johan (FW reader from the first hour and local London reporter) and FW's Dennis van Staa.
The event started with the introduction of the new Jaeger-LeCoultre AMVOX7 timepiece.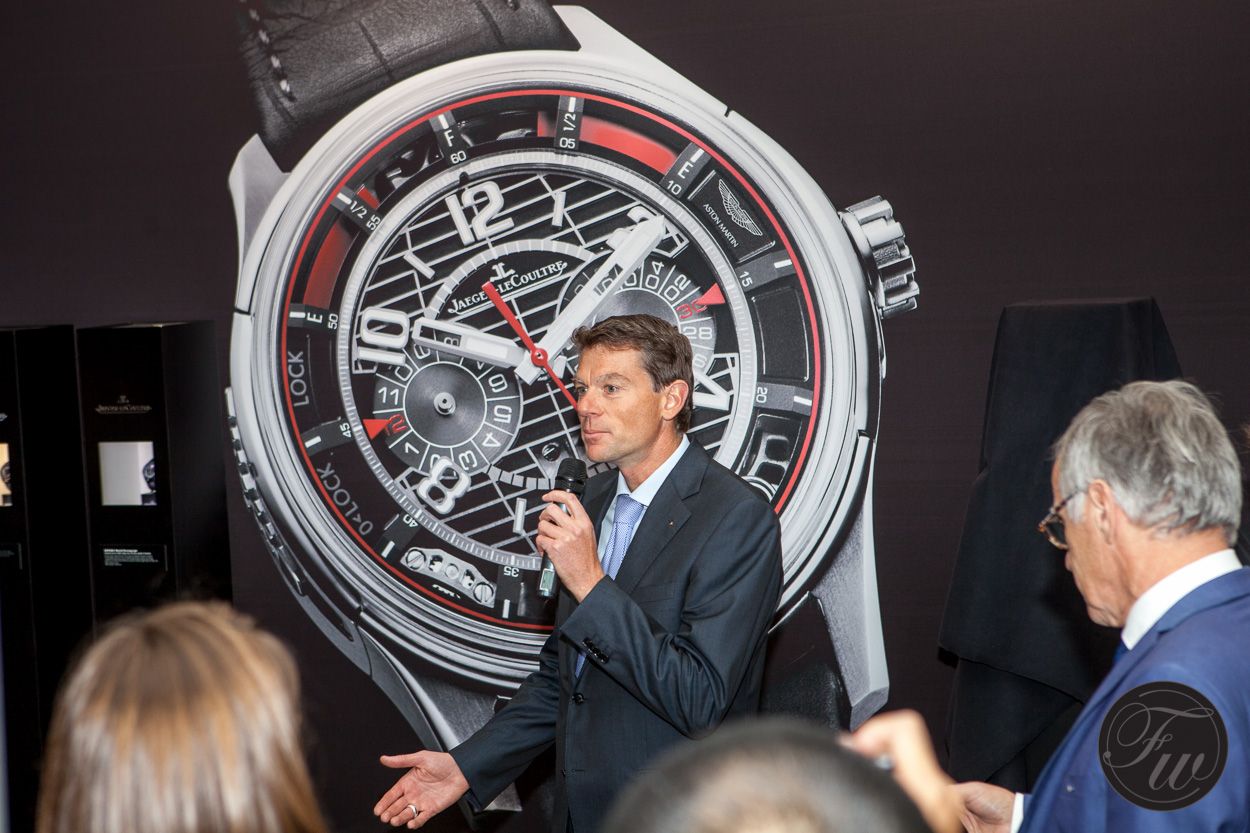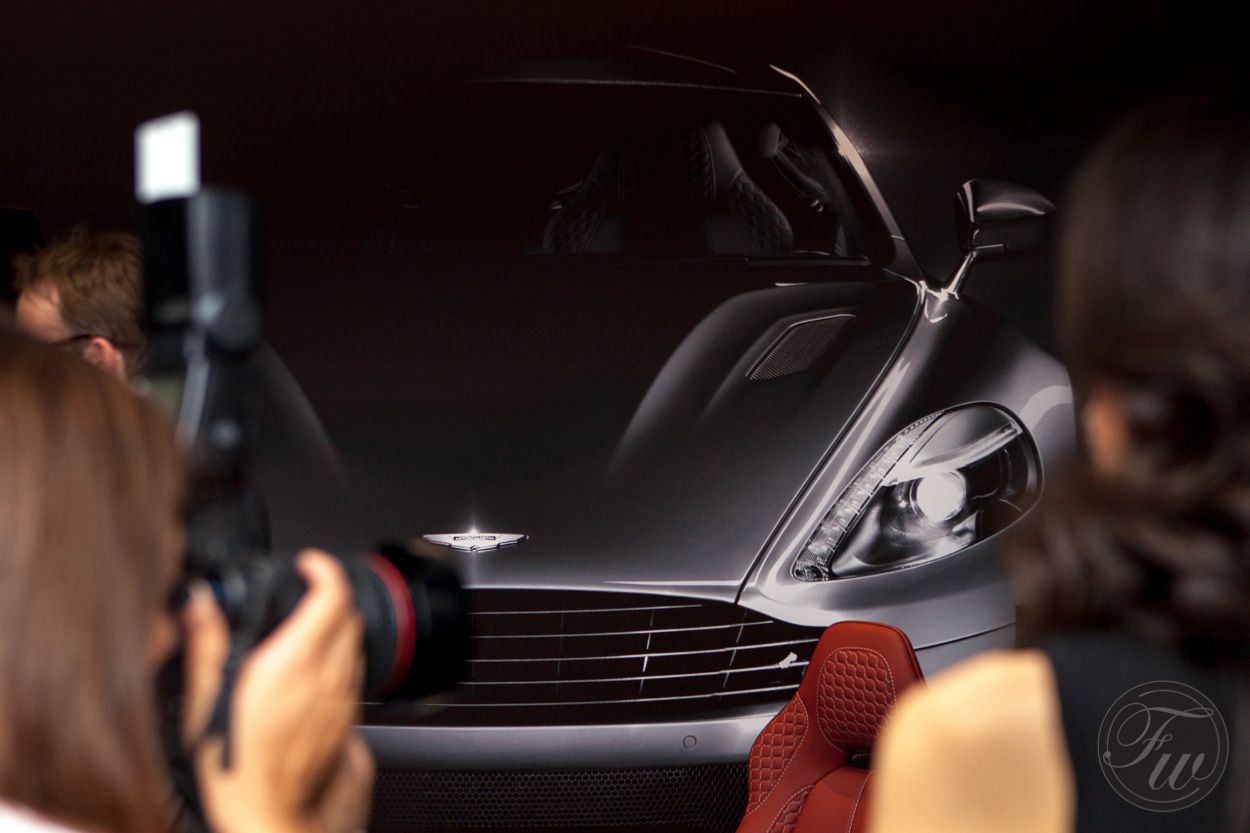 Jaeger-LeCoultre also brought some watchmakers and watchmaker workshop stuff, so people could enroll for their master class.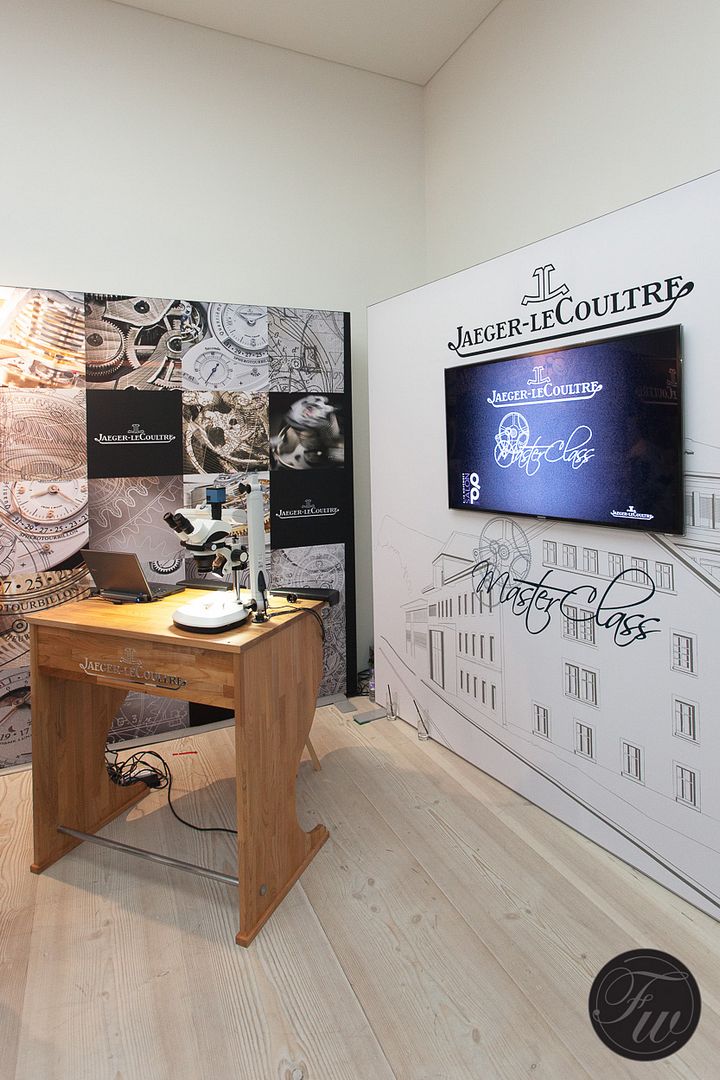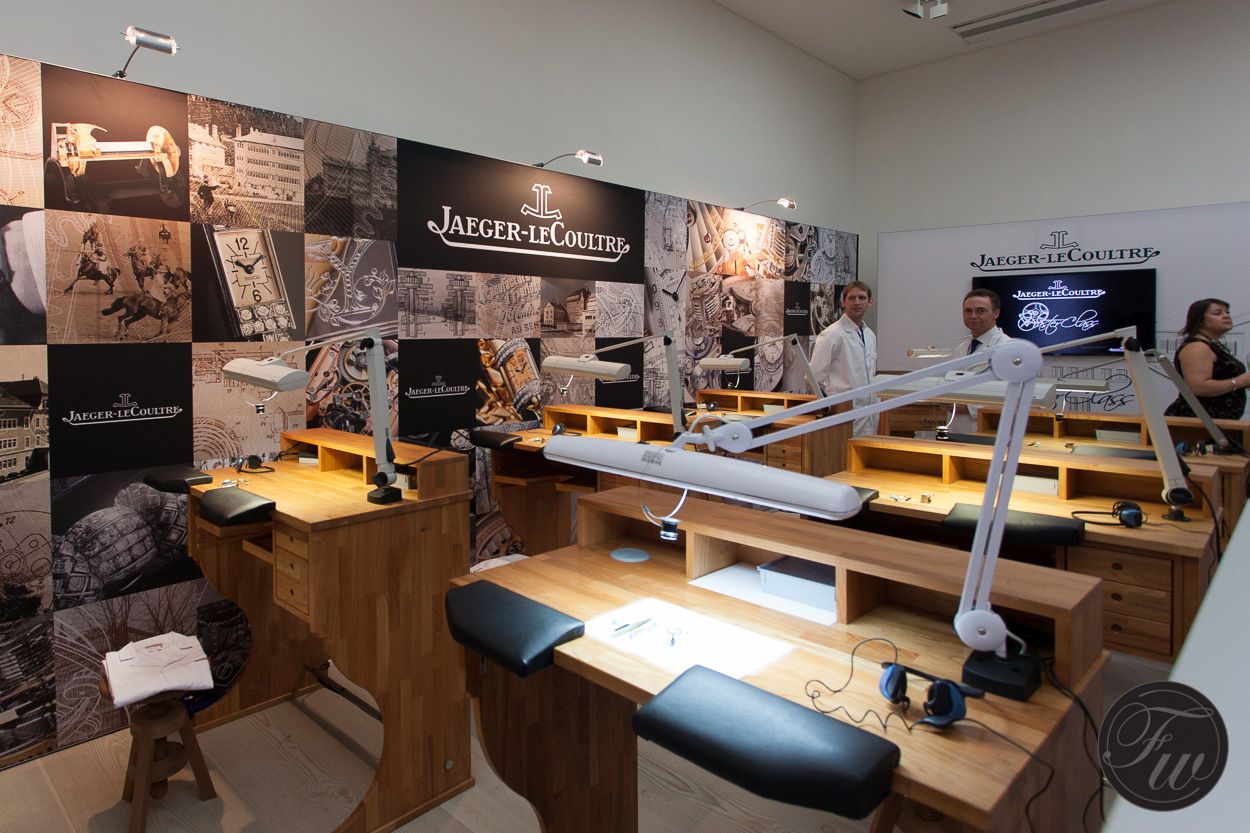 Of course, other brands brought some interesting watch makers and artists as well.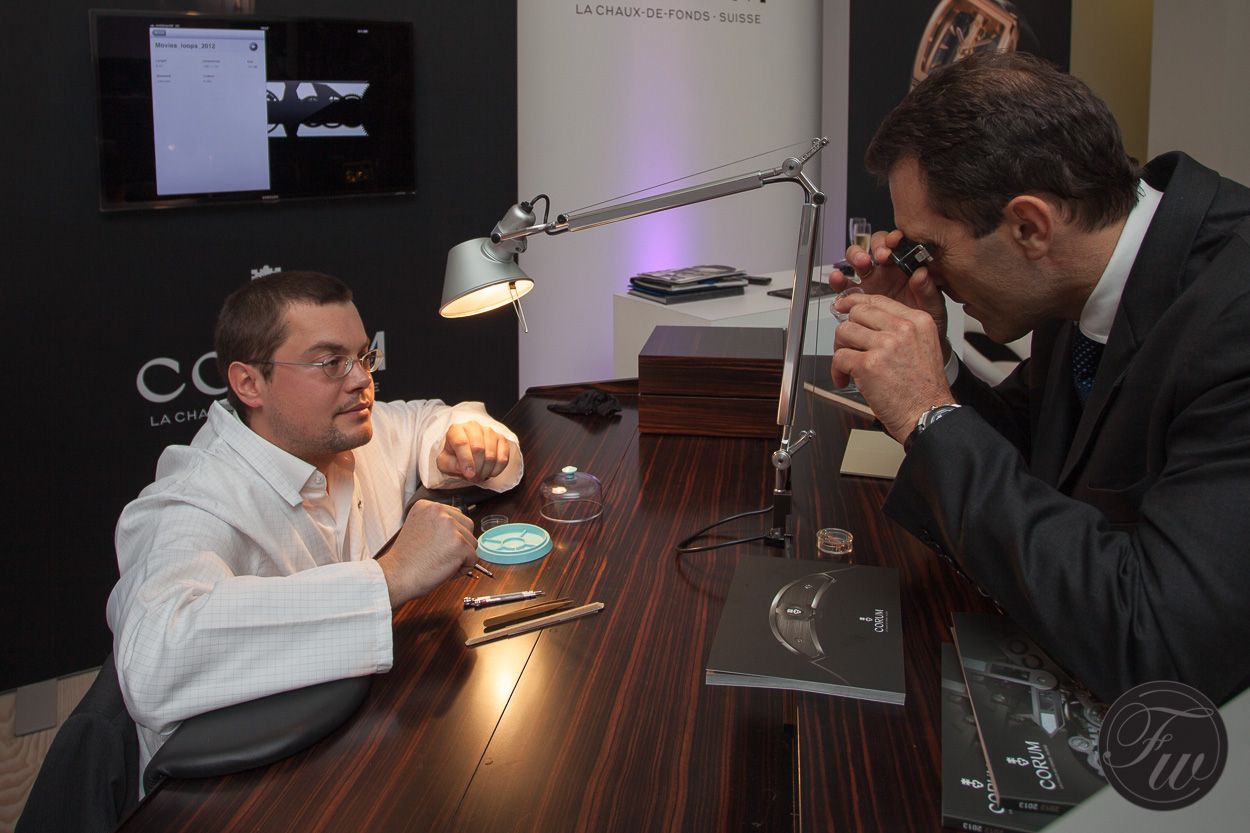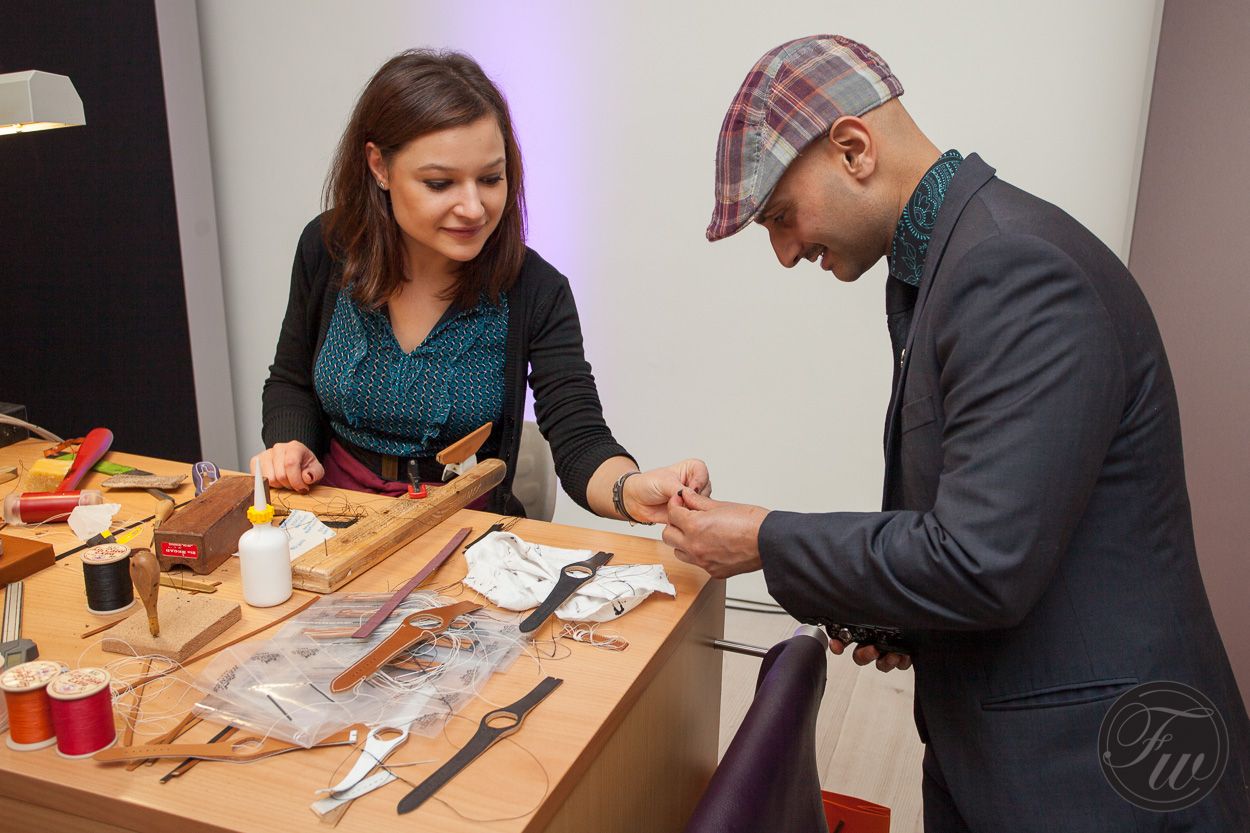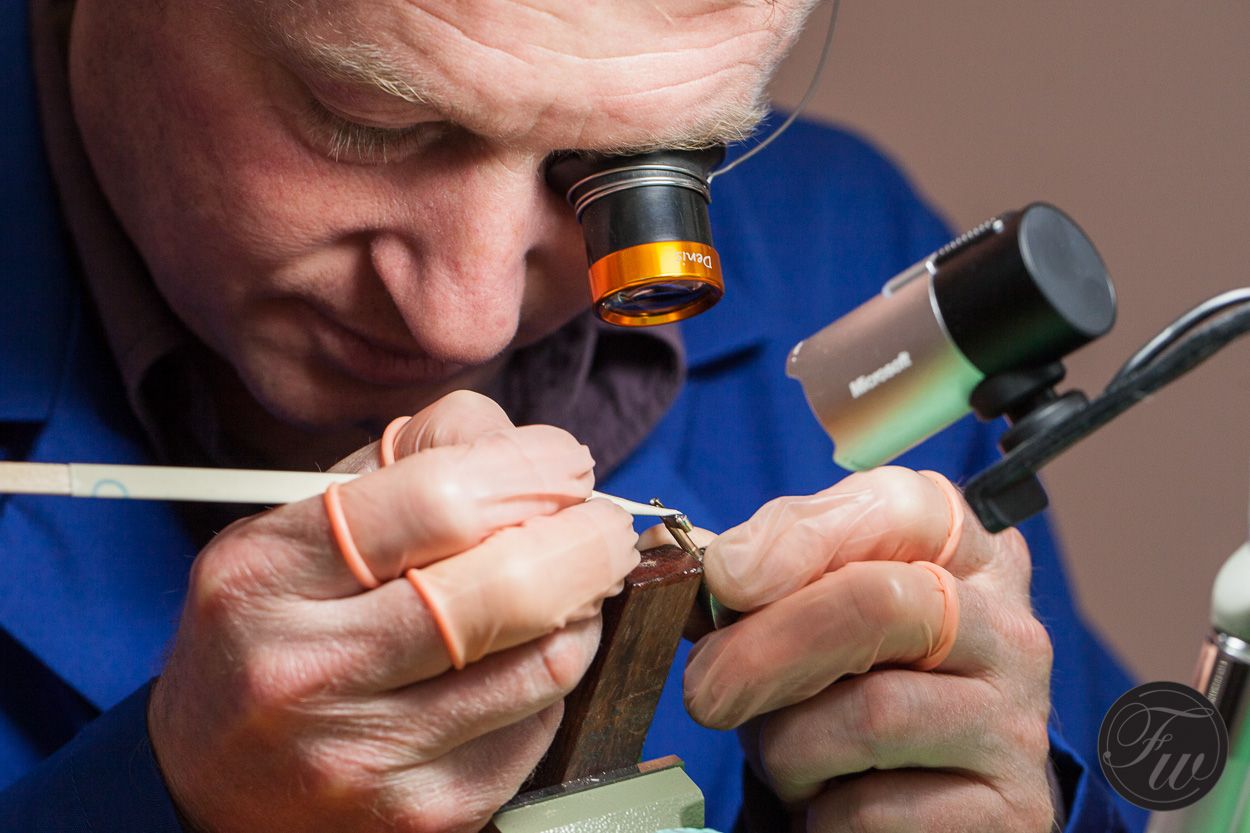 And a few impressions of the event and its public on the opening night (Thursday evening was the so-called VIP opening of the SalonQP event).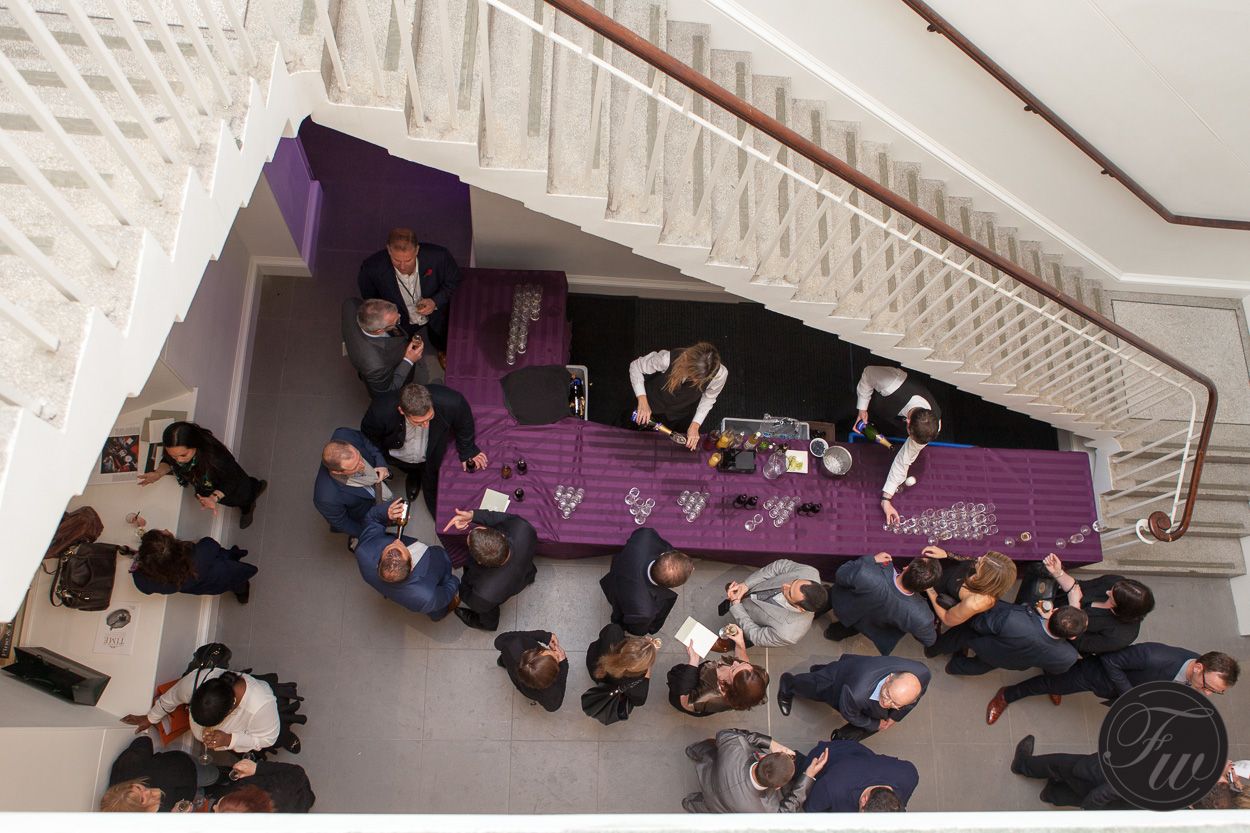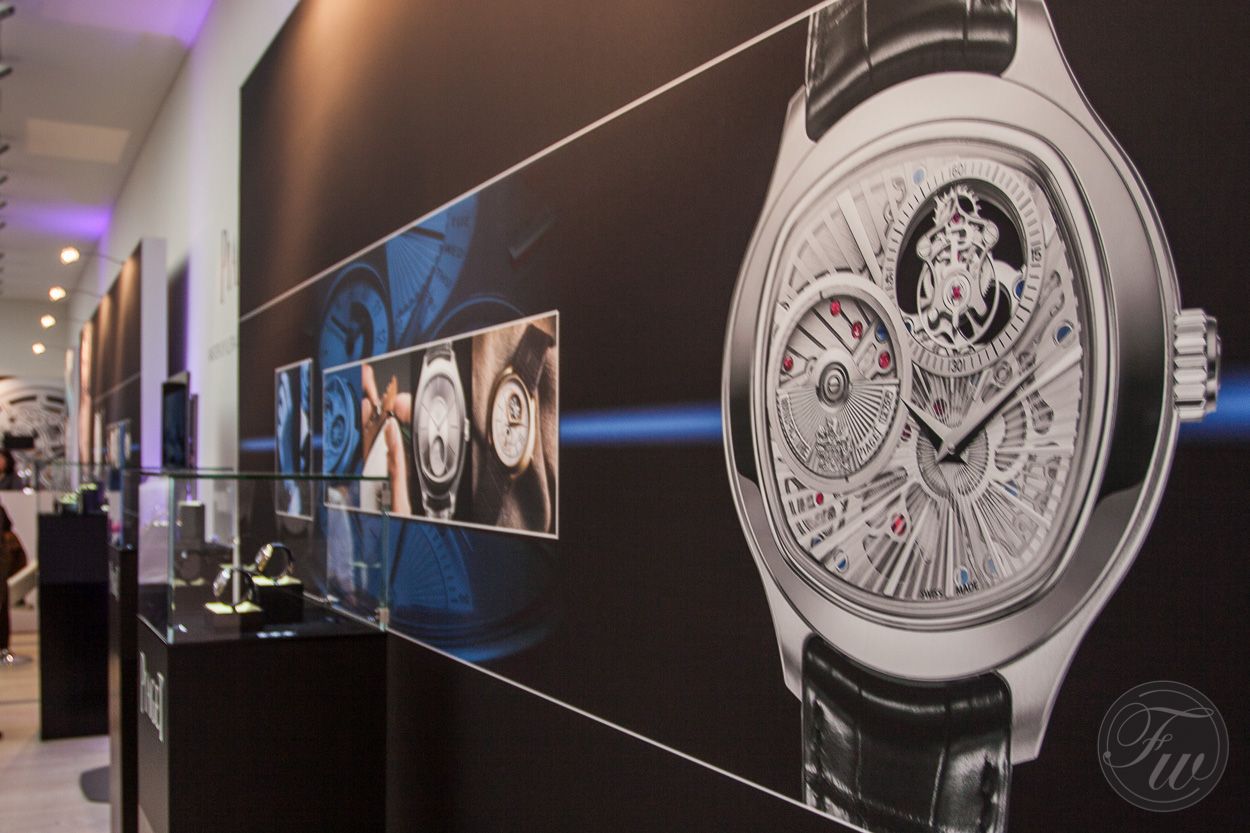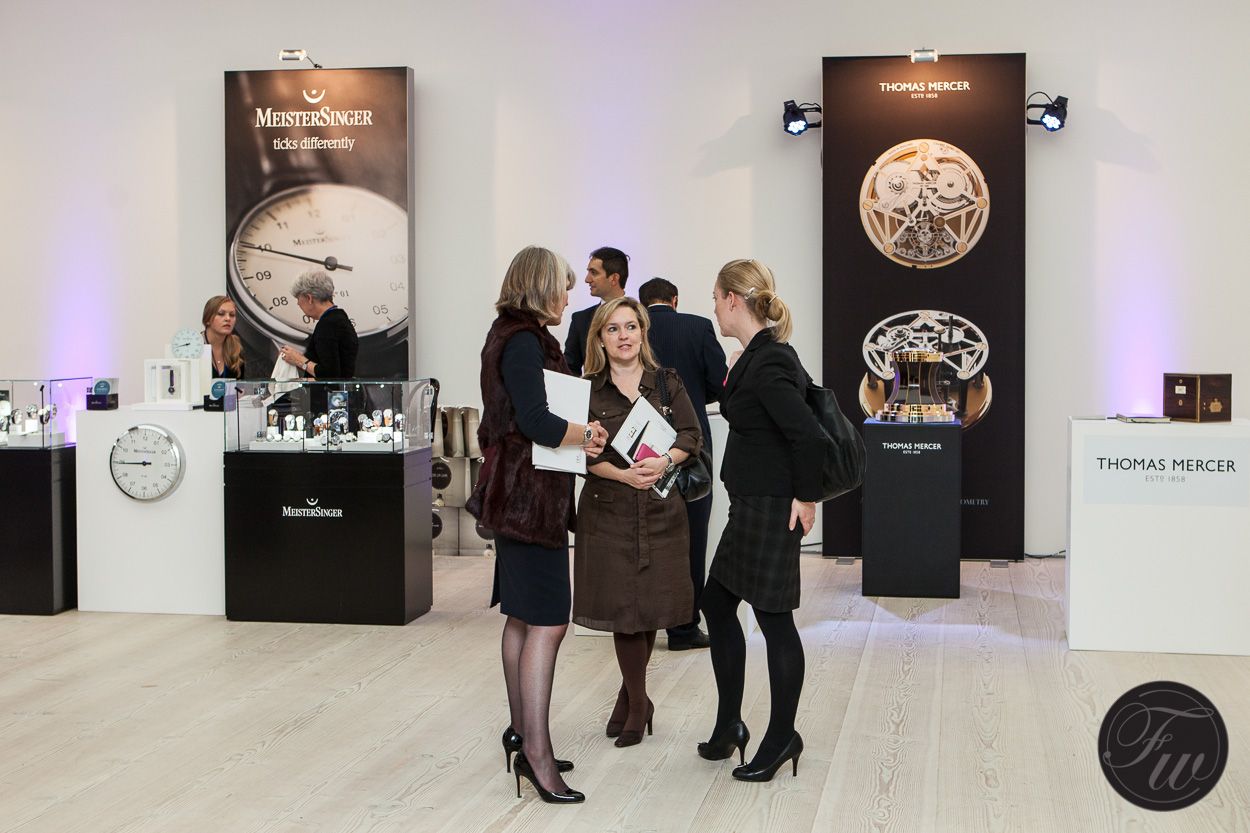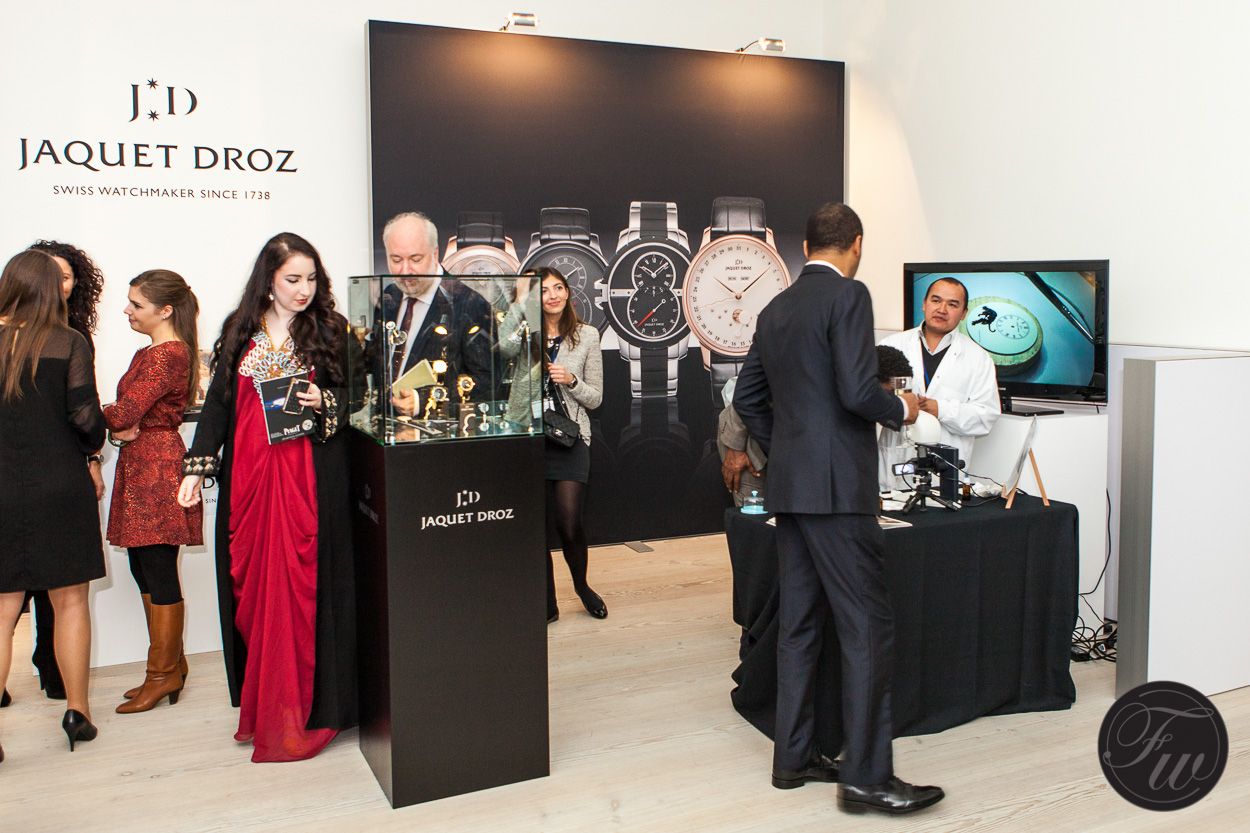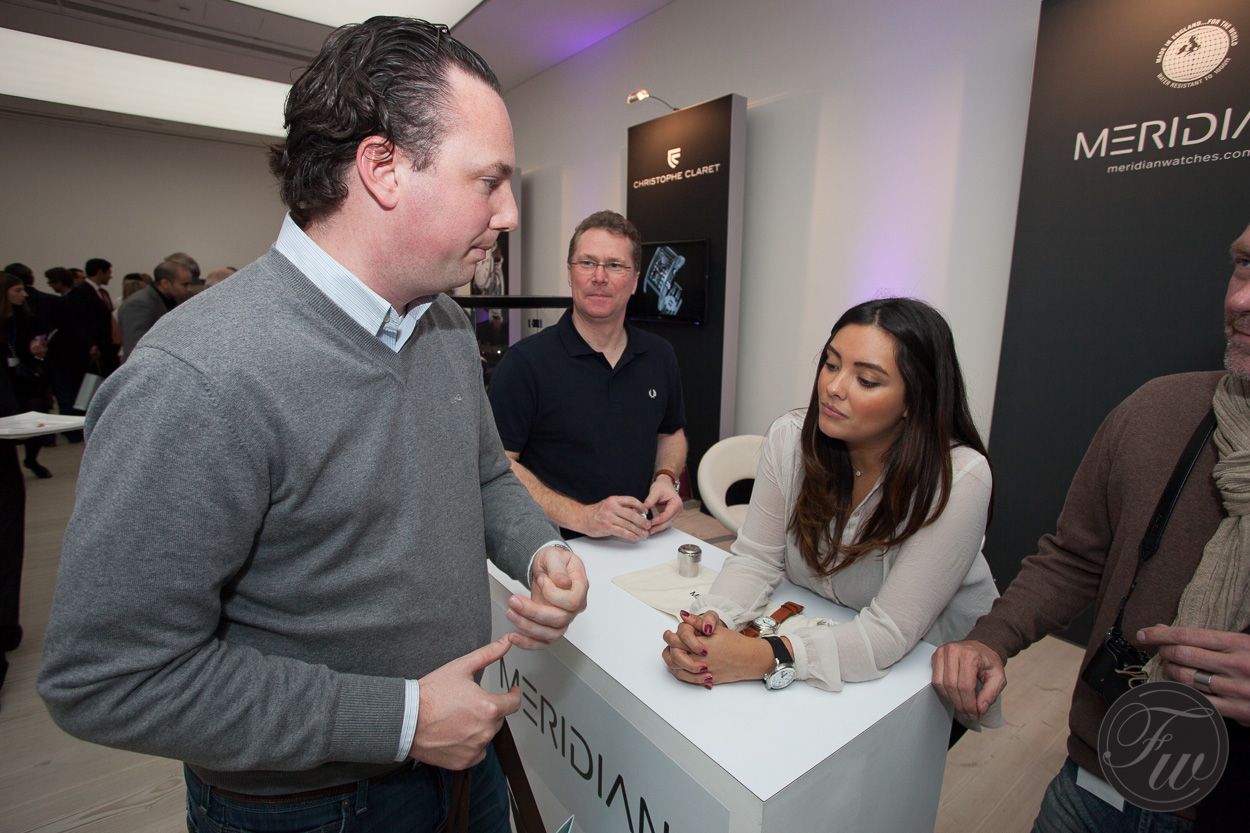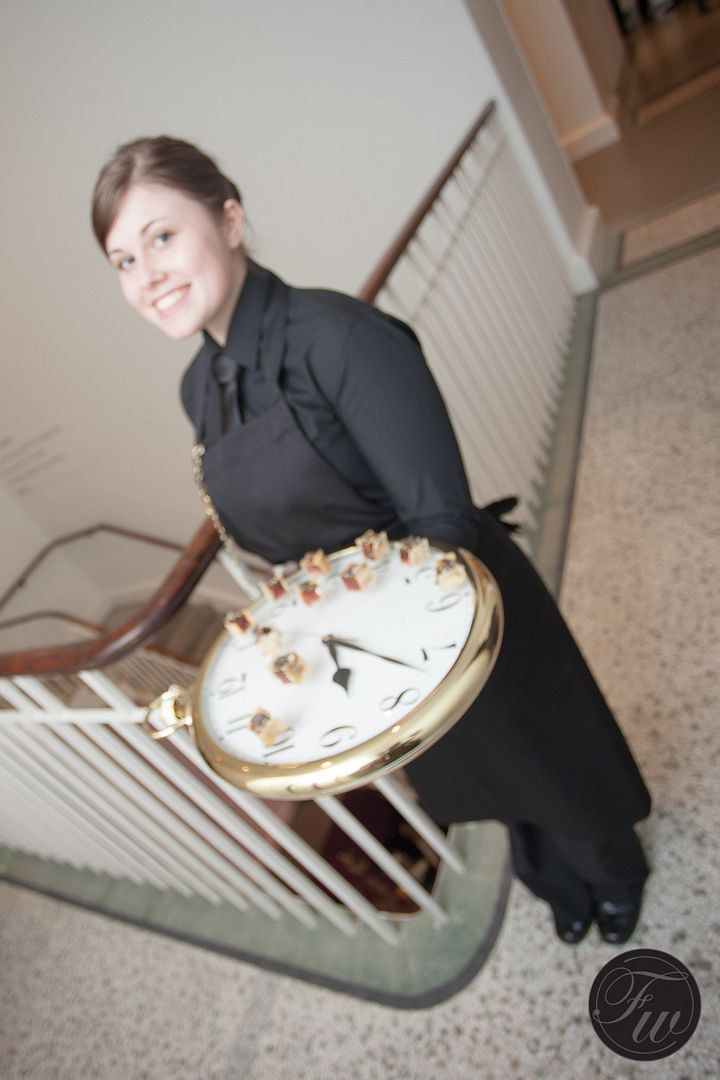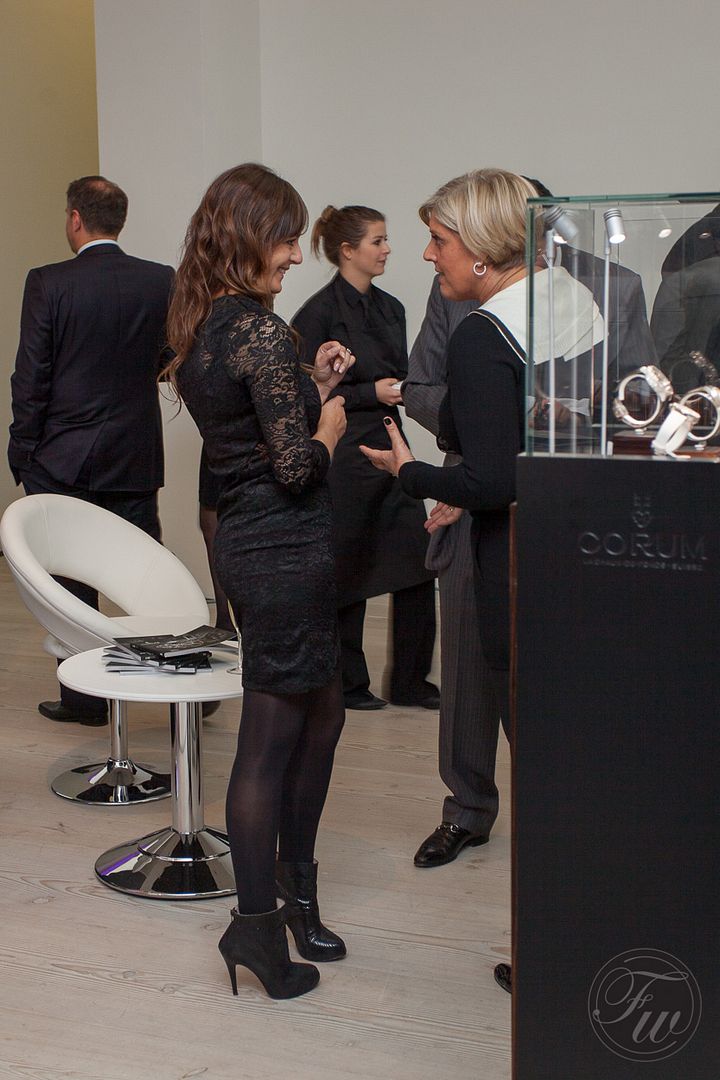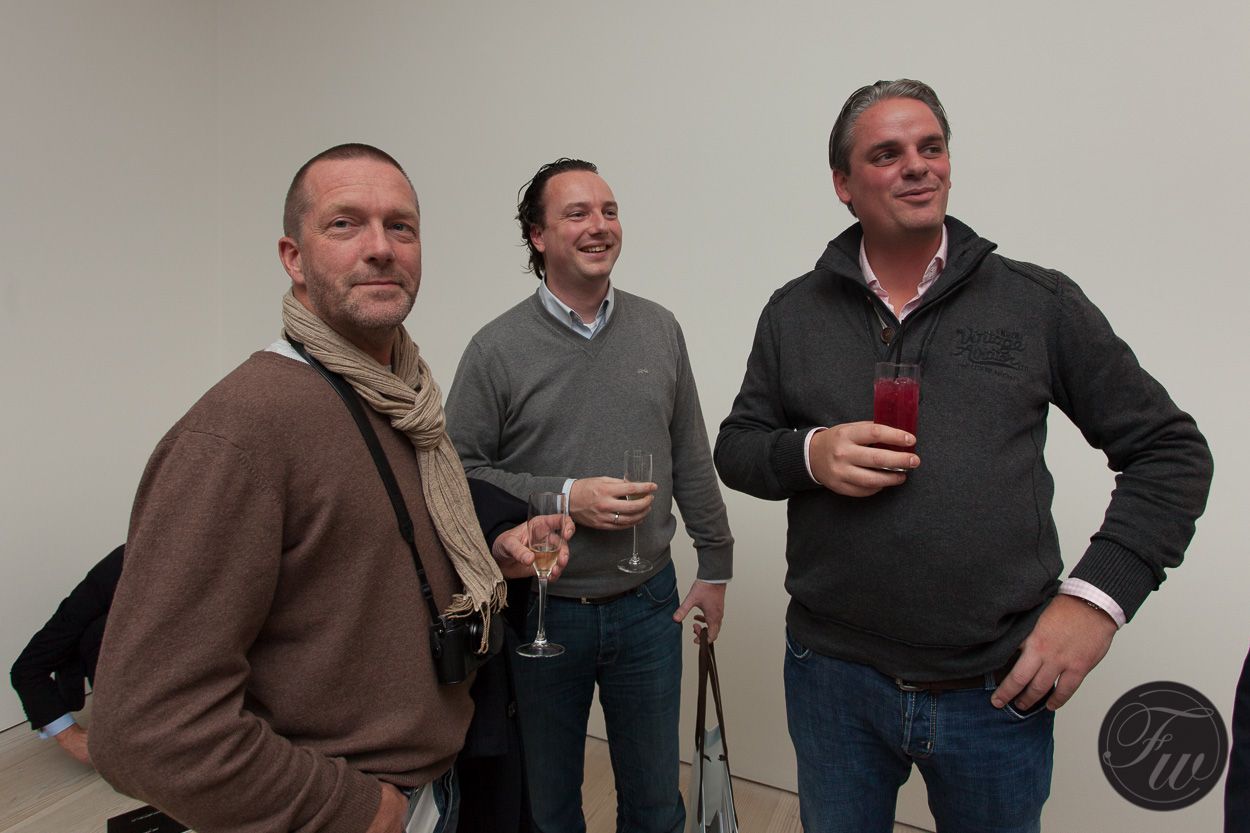 What are Gerard, RJ and Dennis looking at?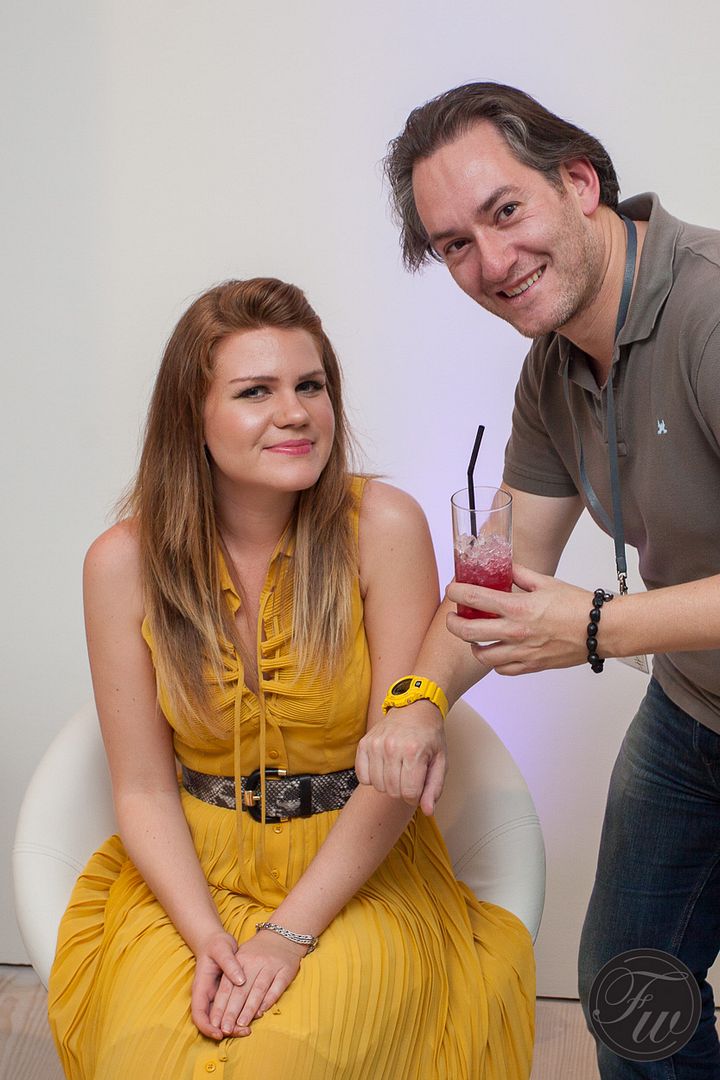 Ah, Bert found a matching accessory for his yellow Casio G-Shock.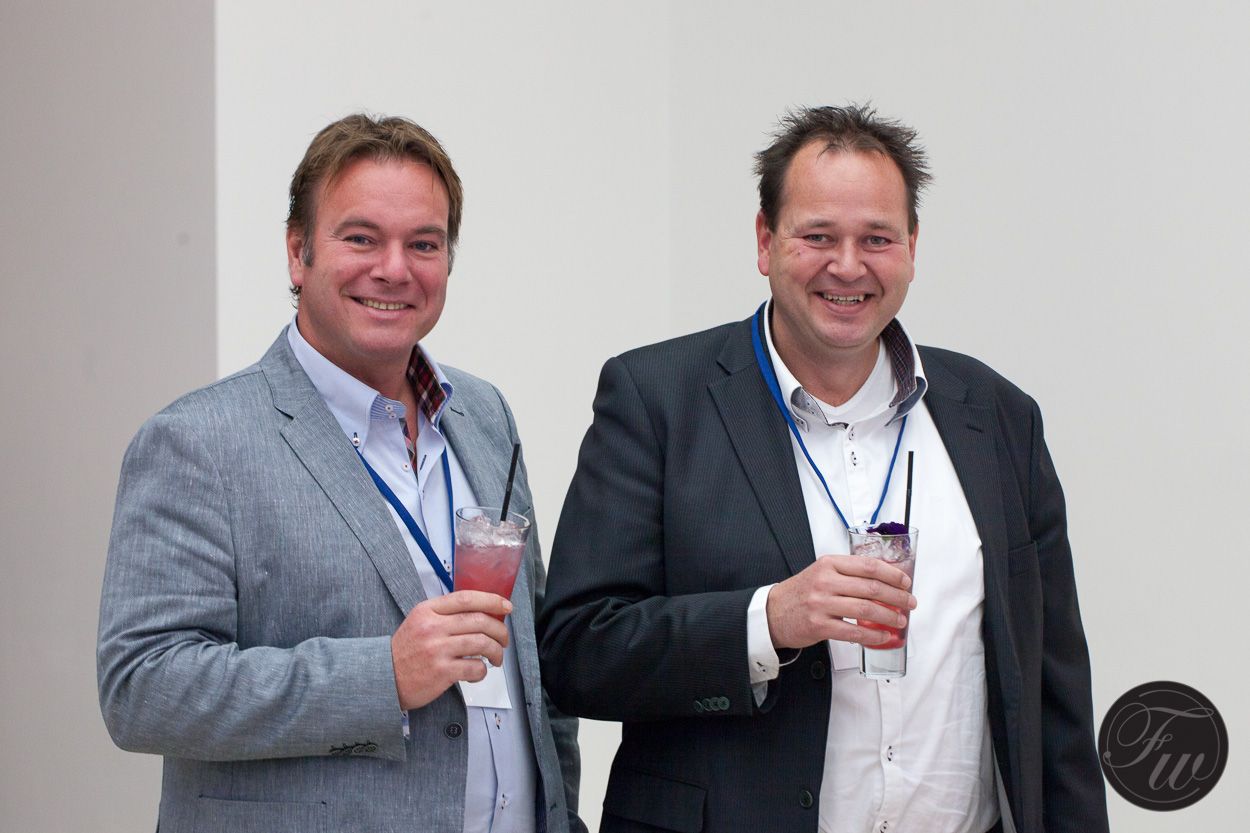 We have no clue who these guys are. Rumour is that they do something with watches.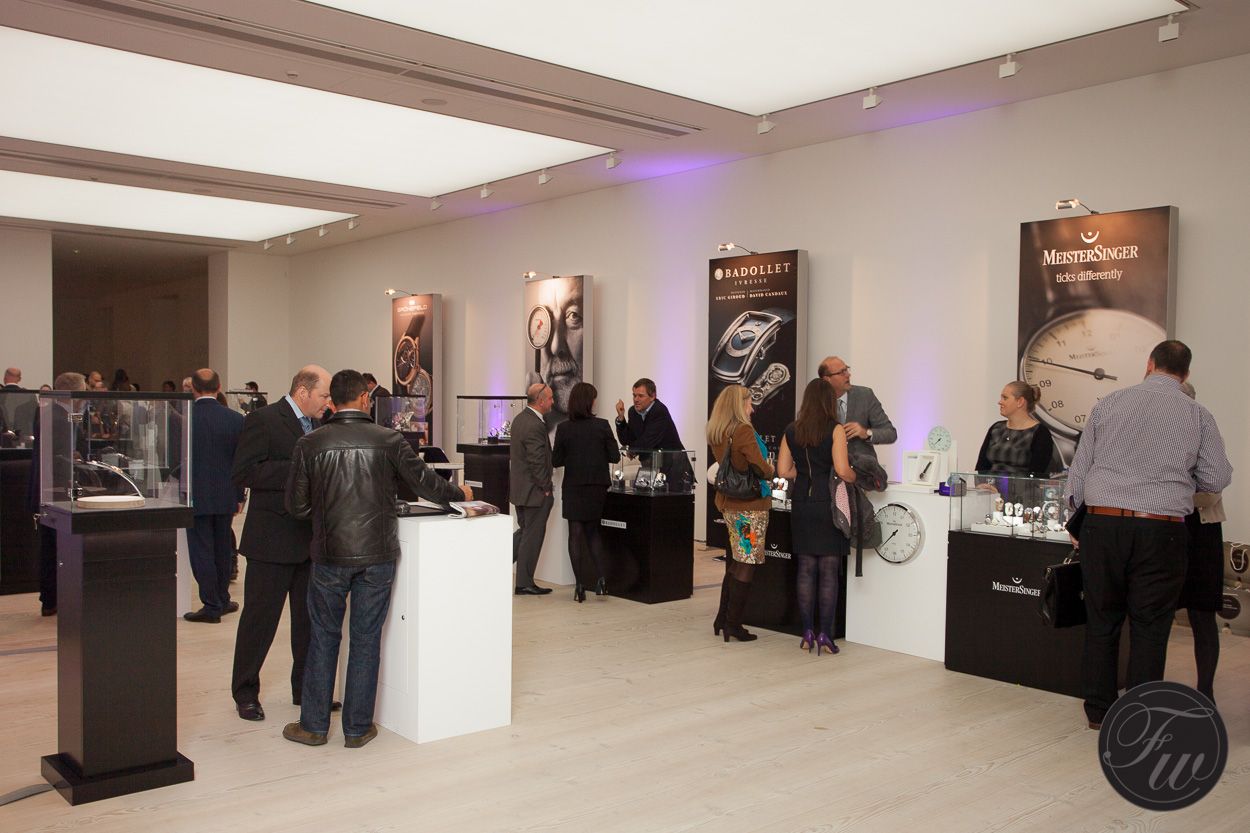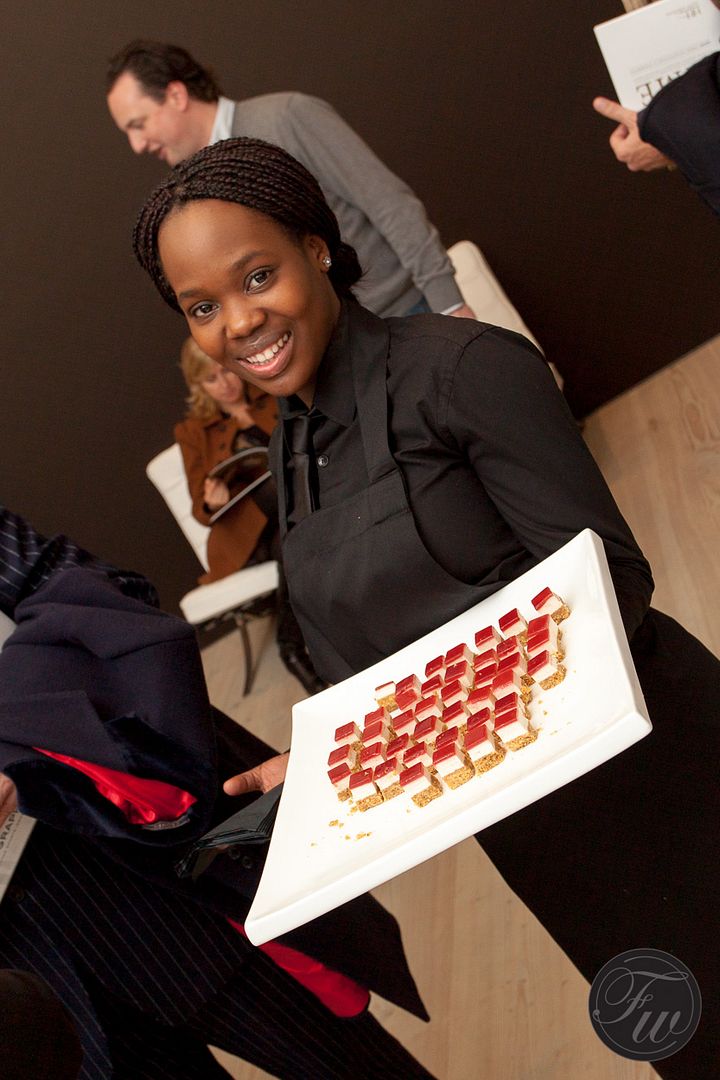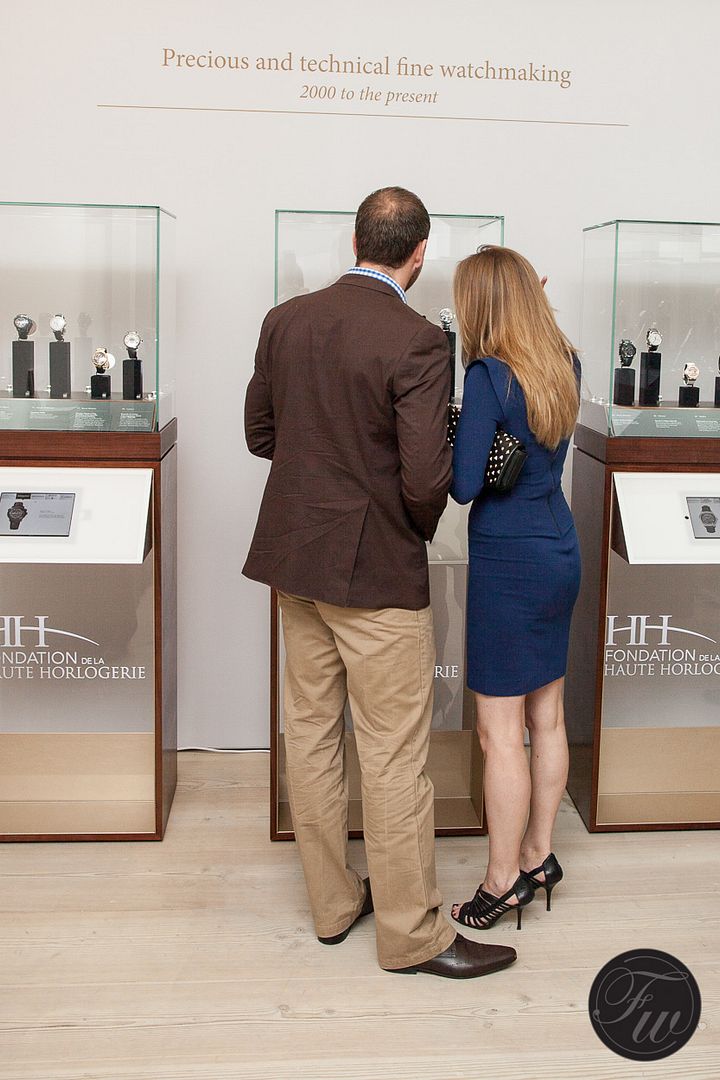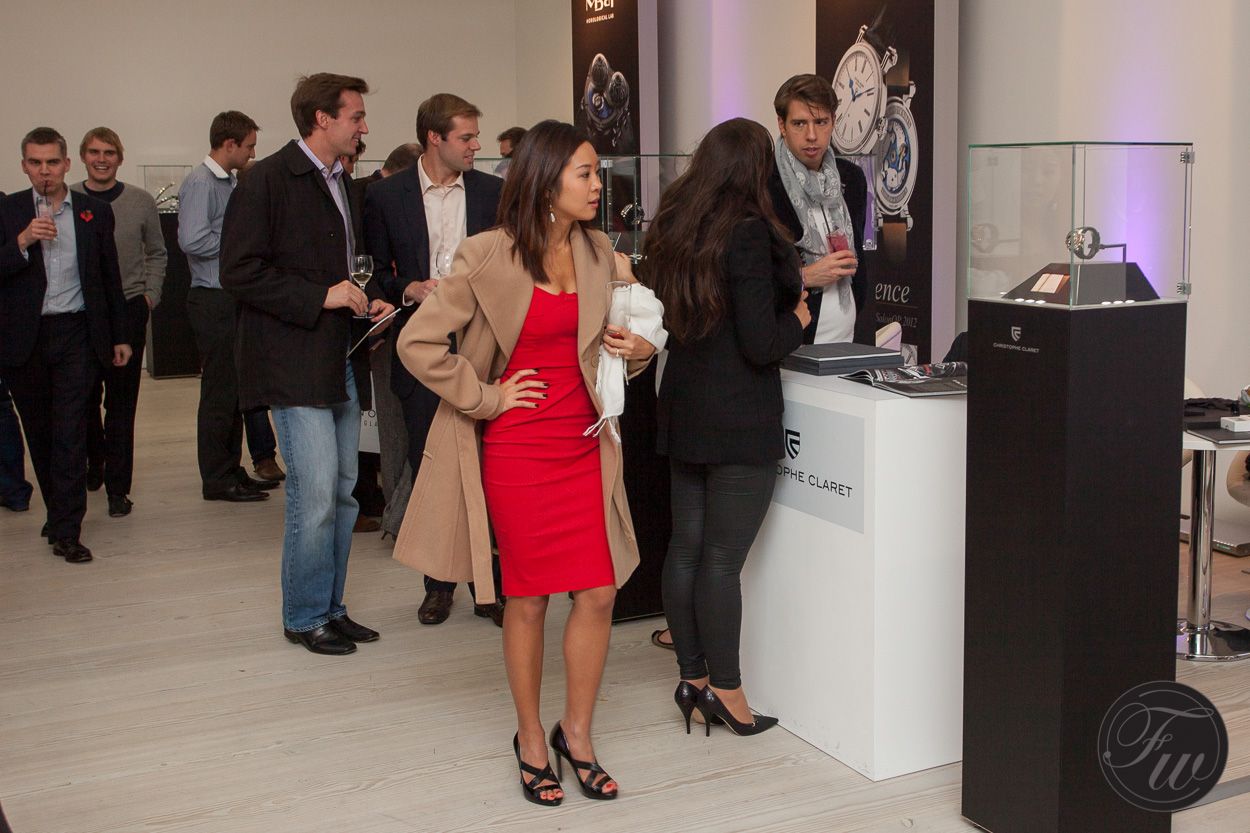 Of course, there were some watches as well. We shot a selection of watches and will cover a few of them separately here on FW later on.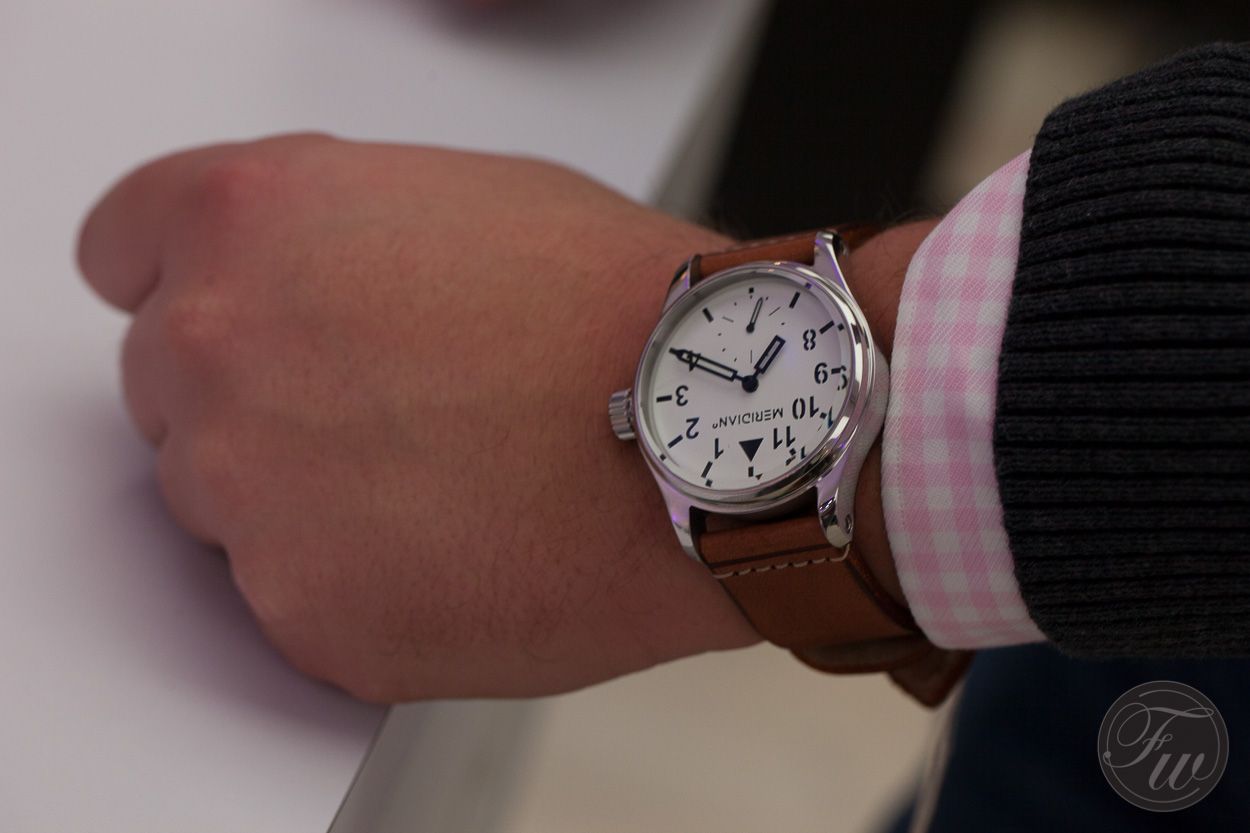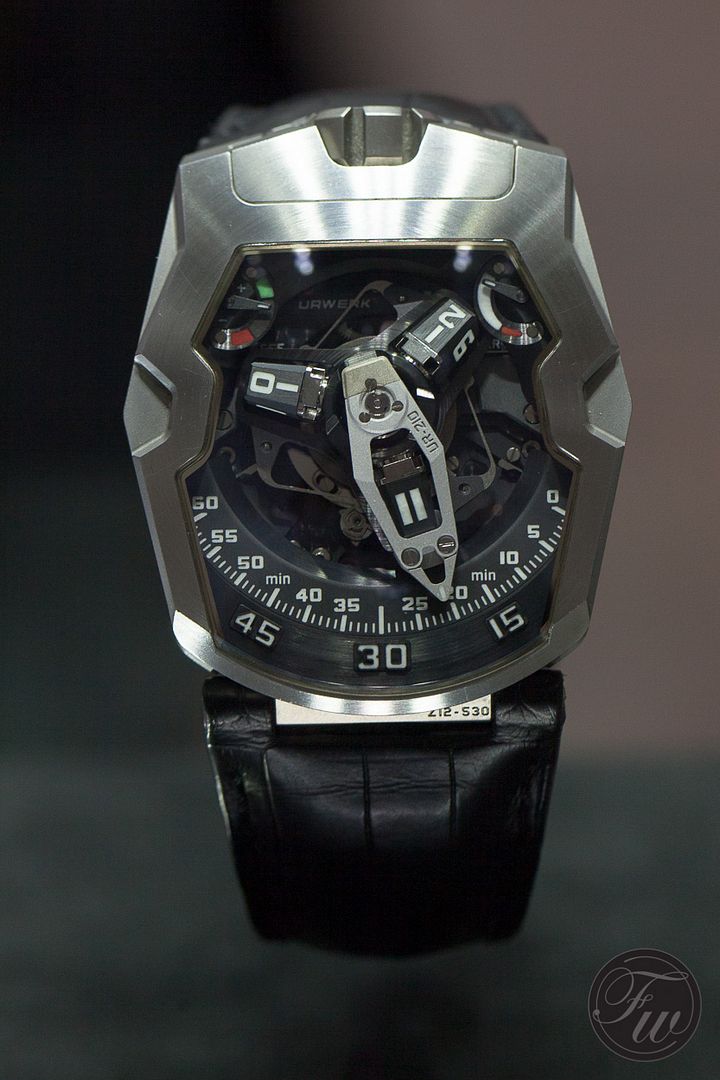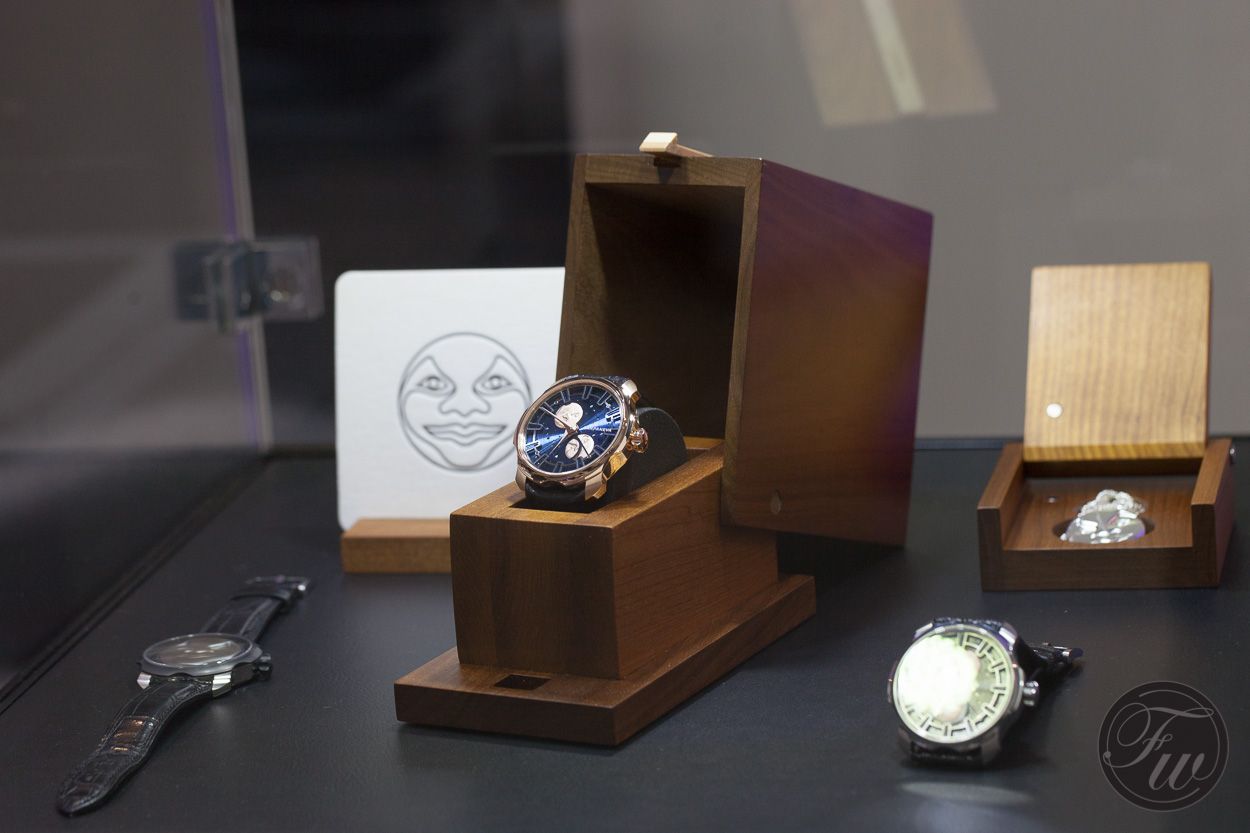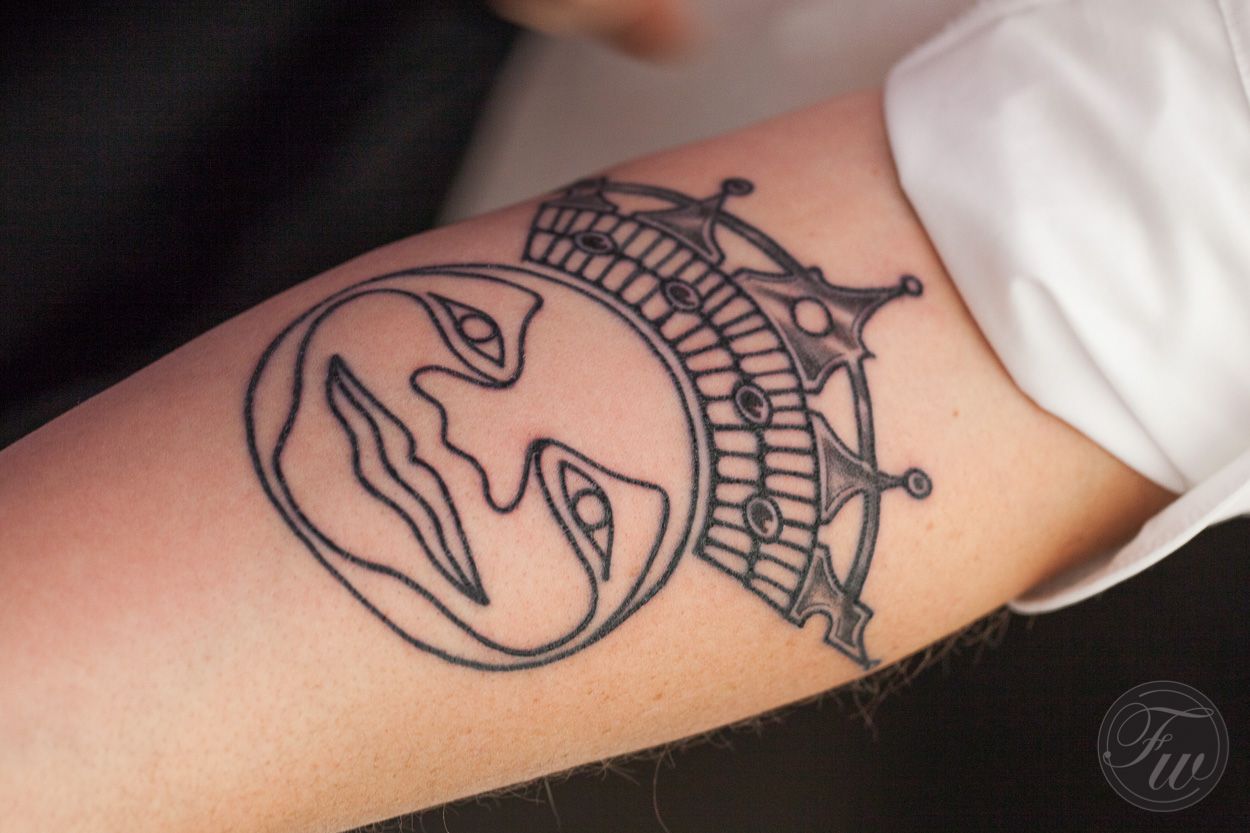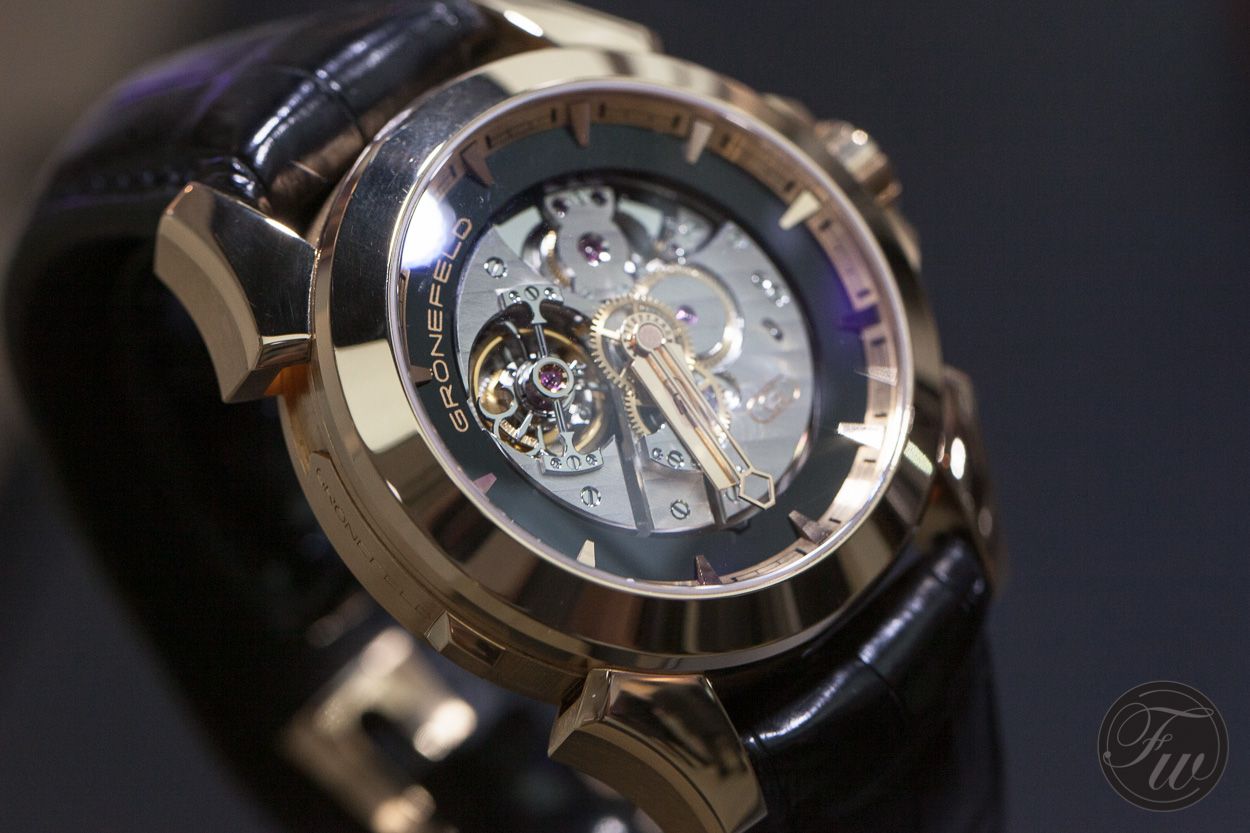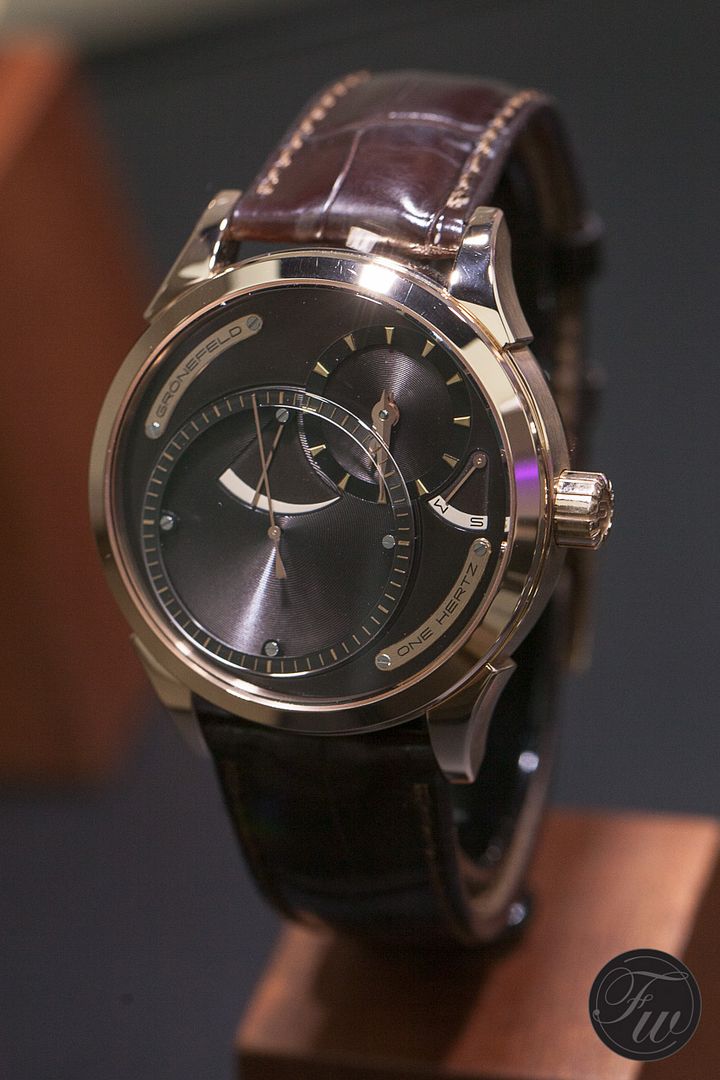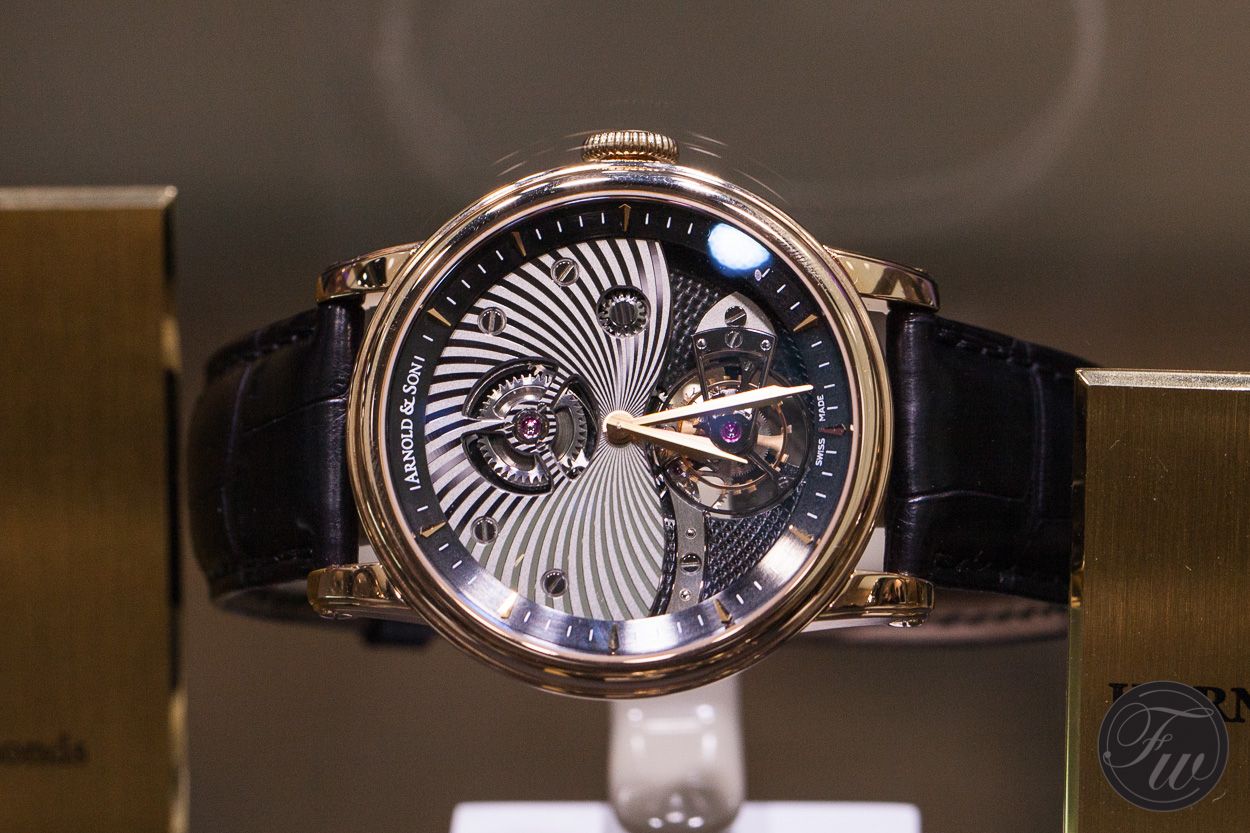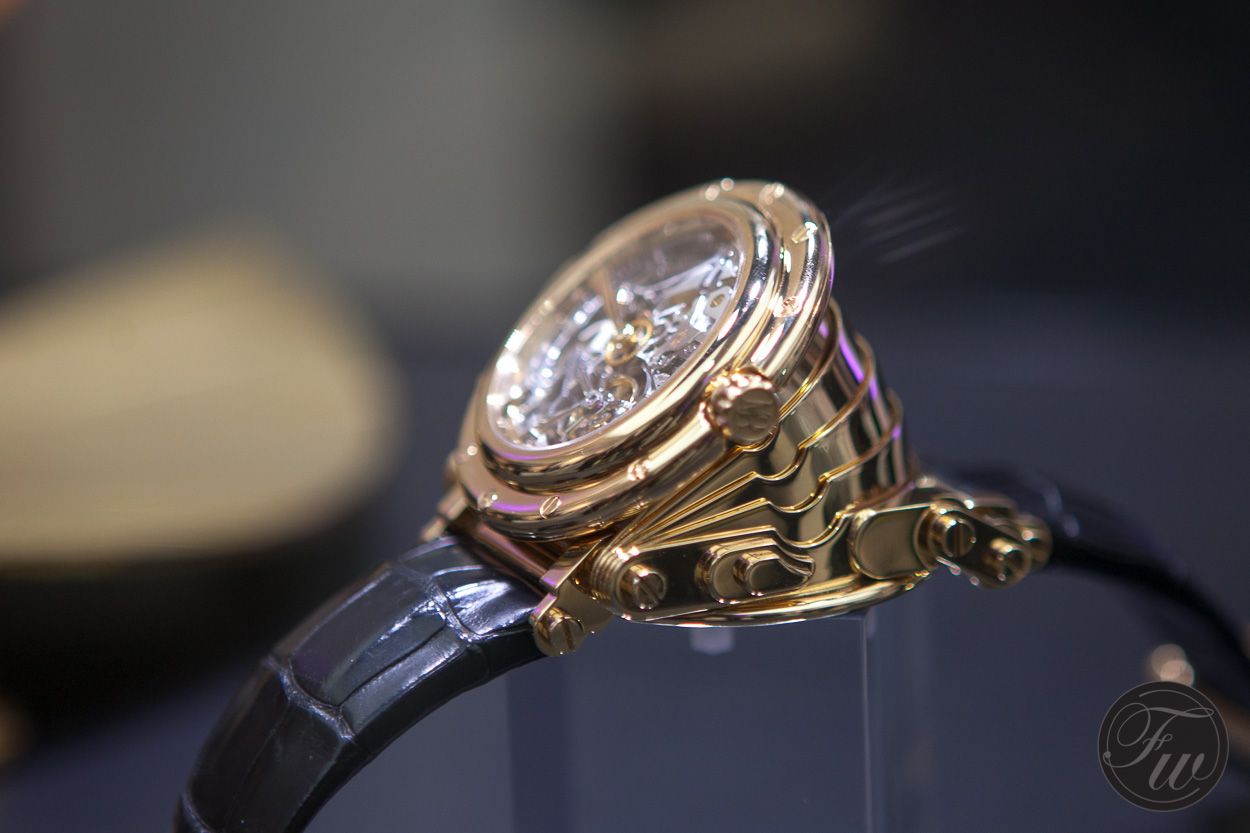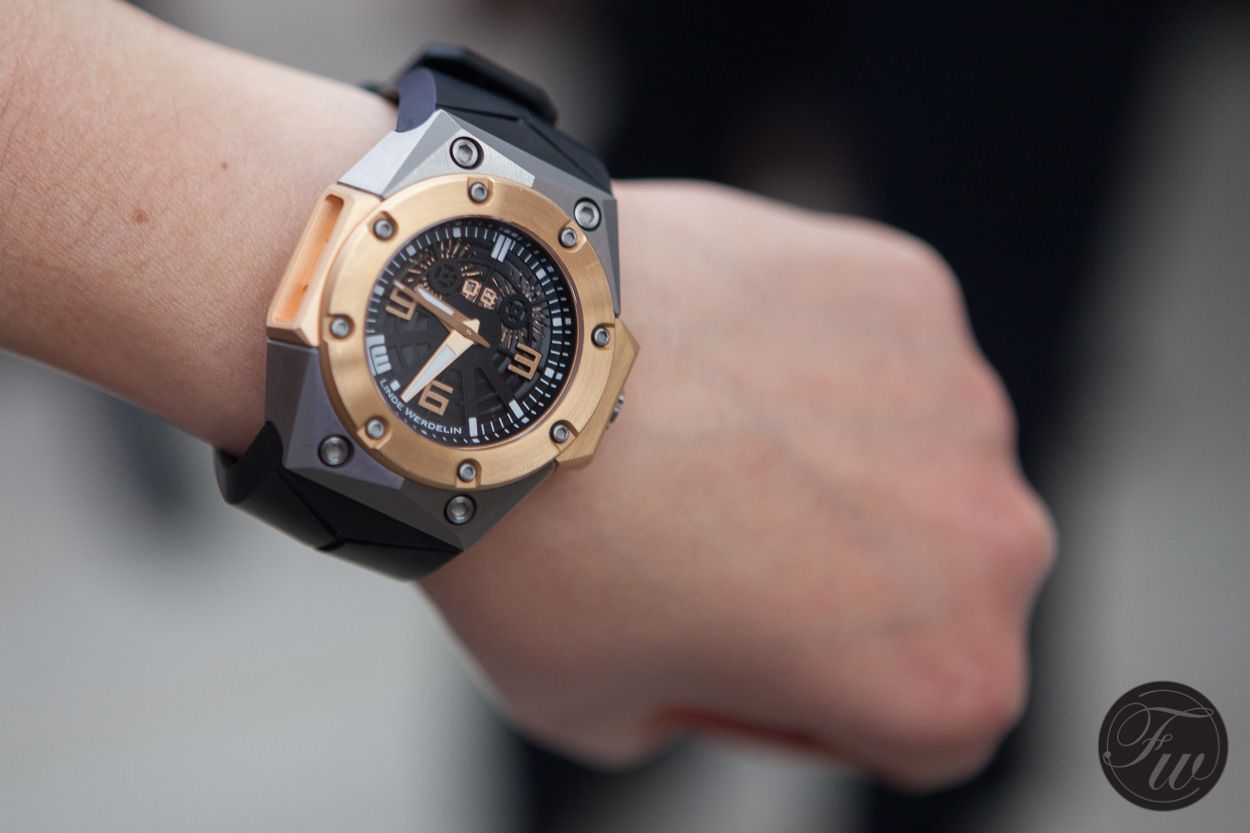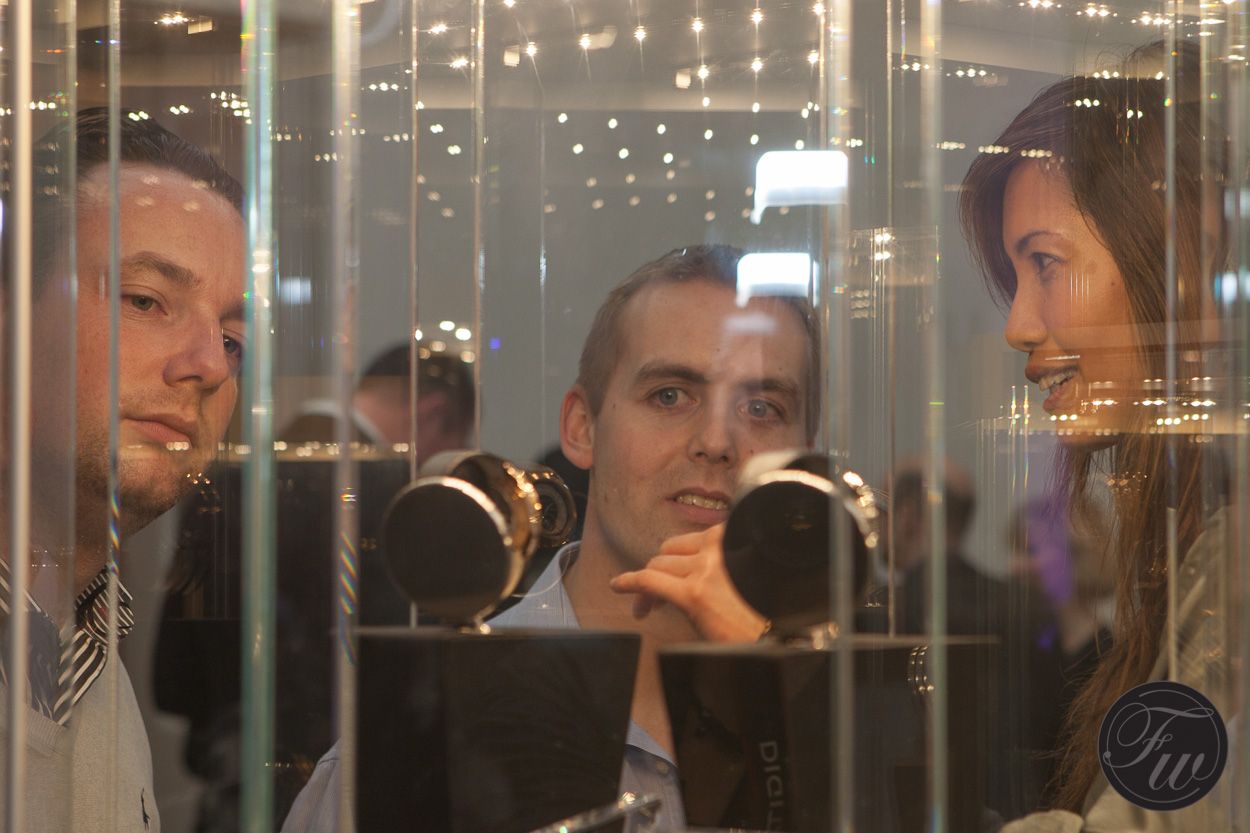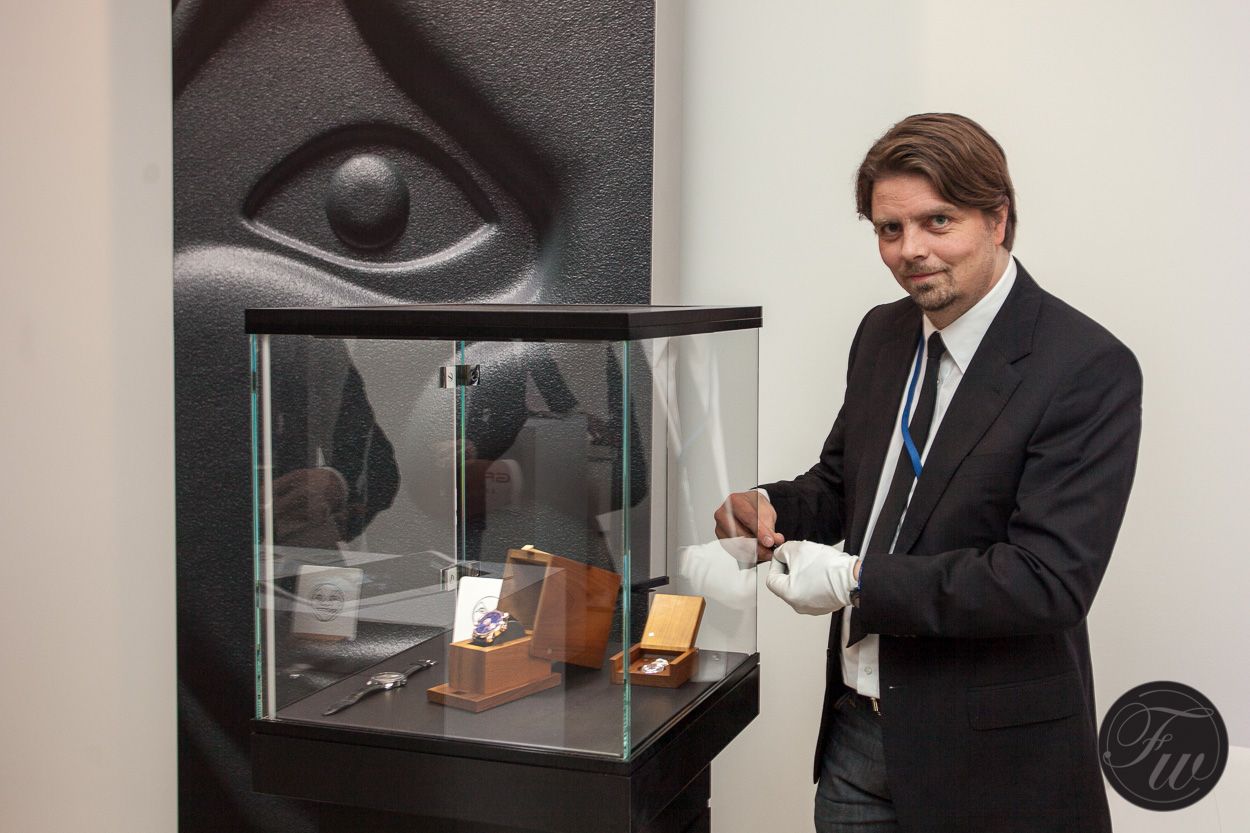 Fondation de la Haute Horlogerie was also present at the SalonQP event with their own booth. An interesting exhibition of significant historical watches and their The Mastery of Time book that covers the timekeeping subject in the most extensive form. A summary of the book was presented to the visitors for free.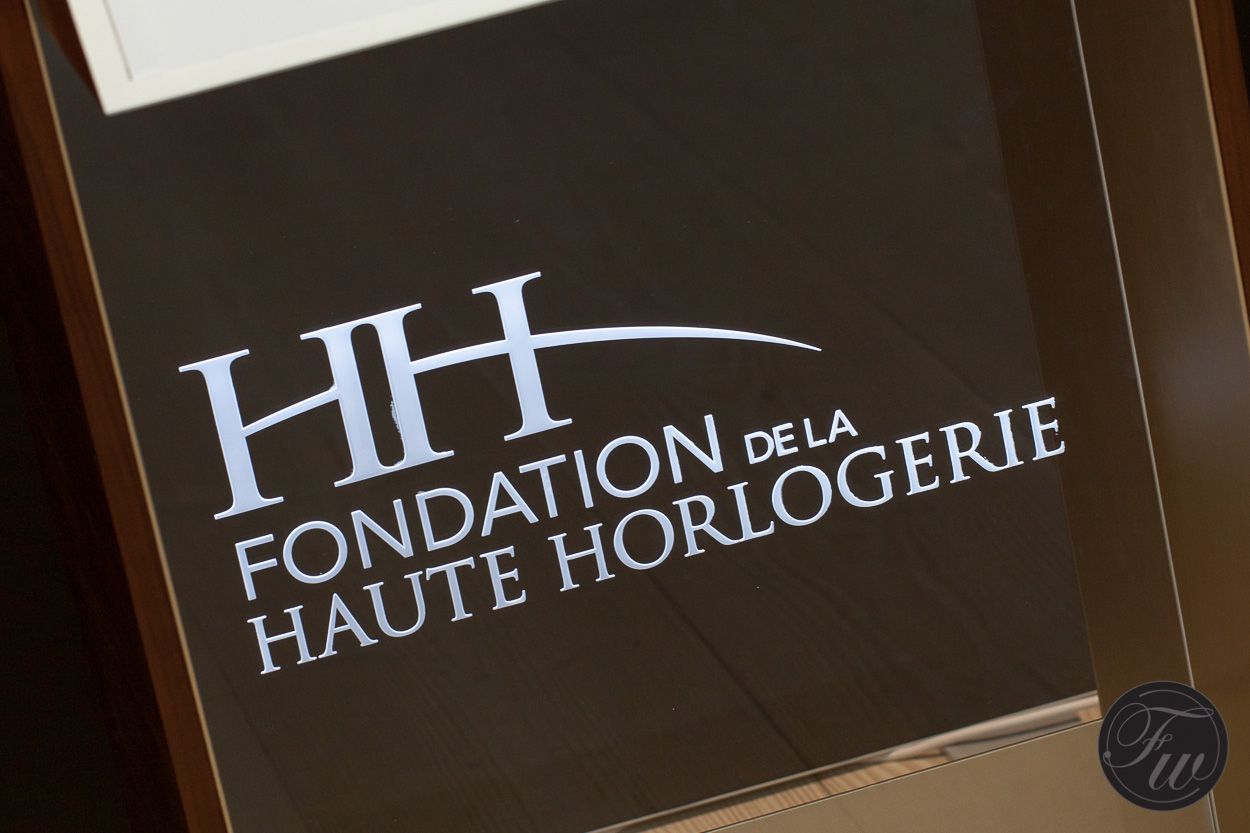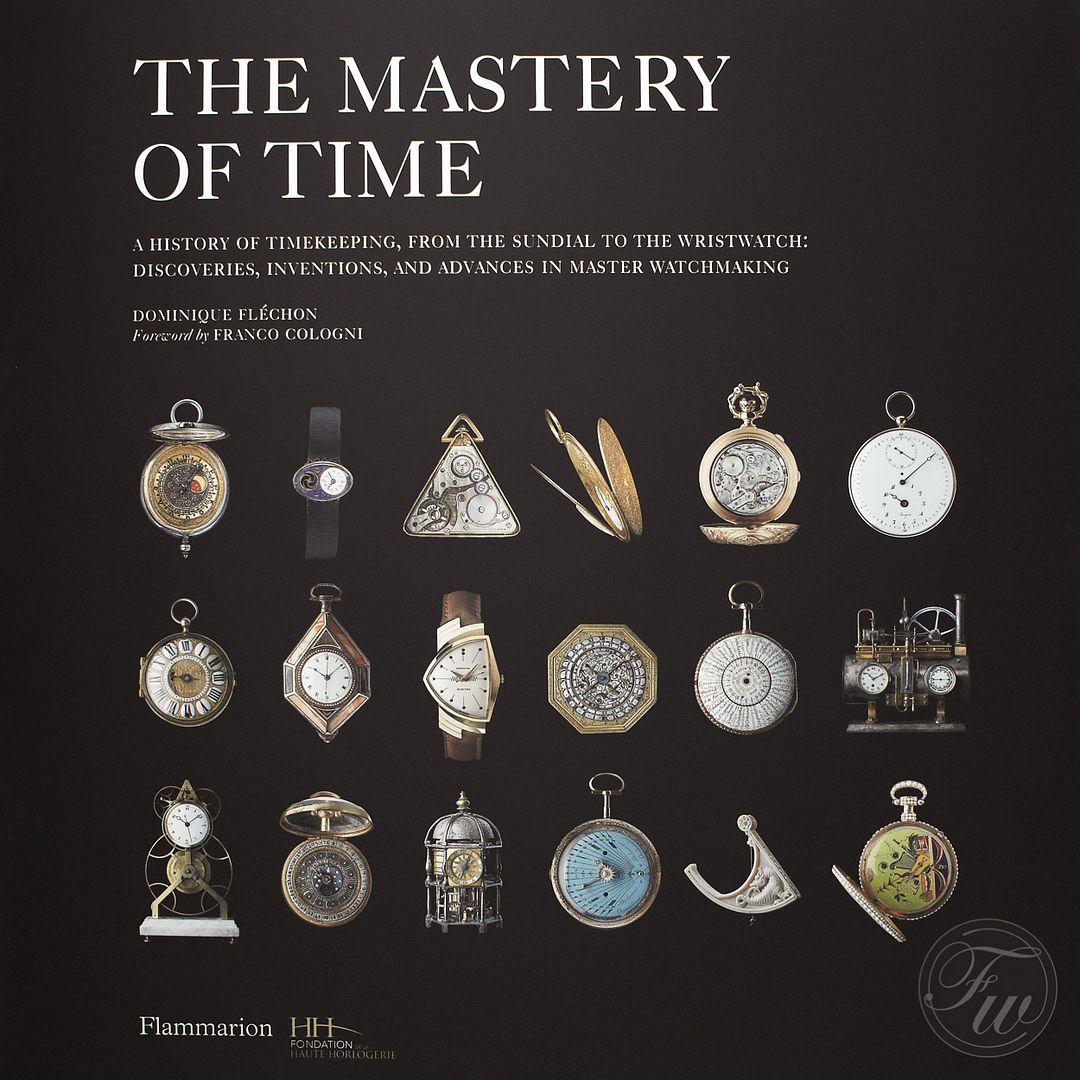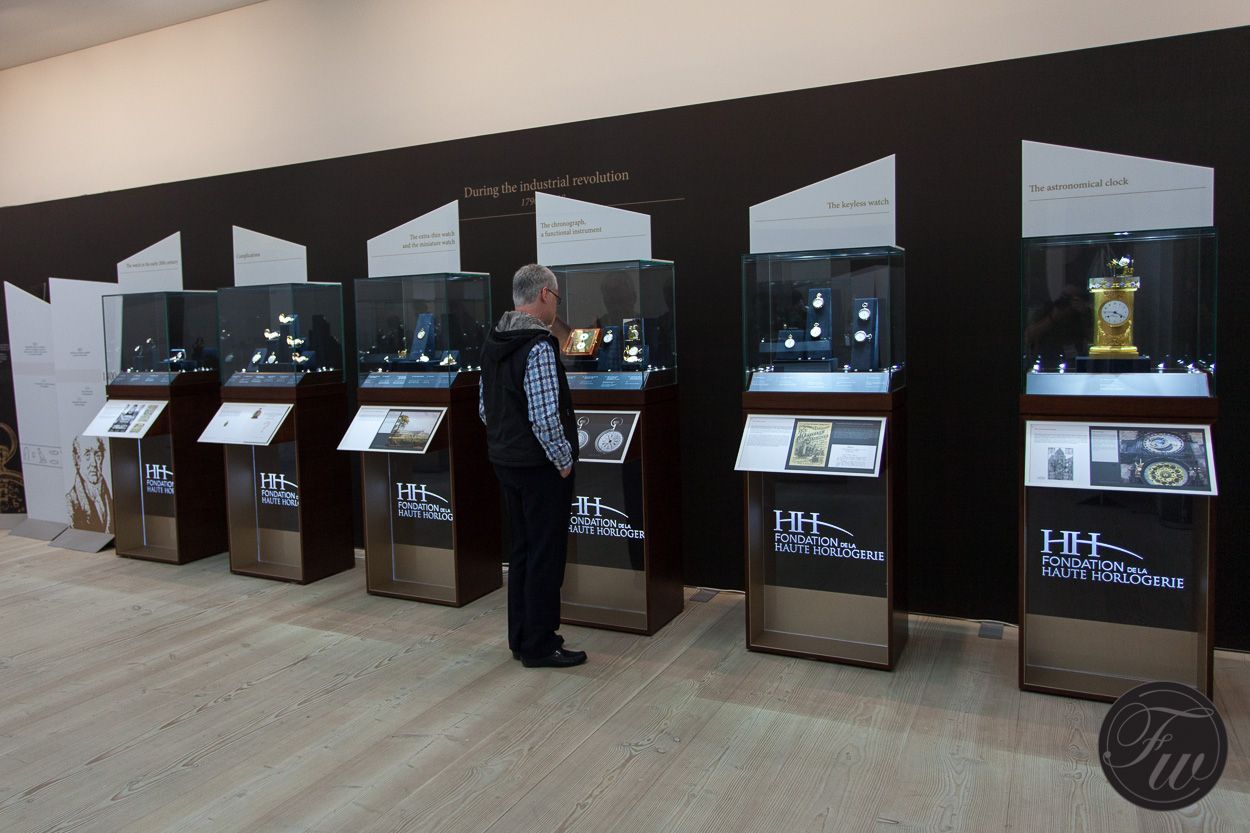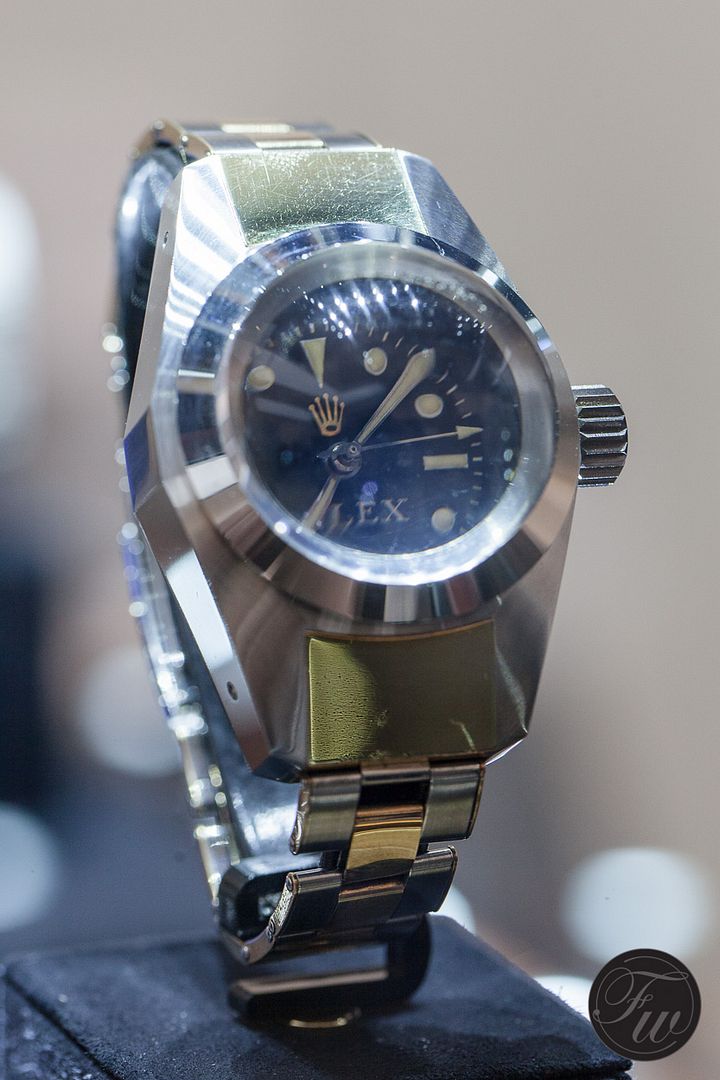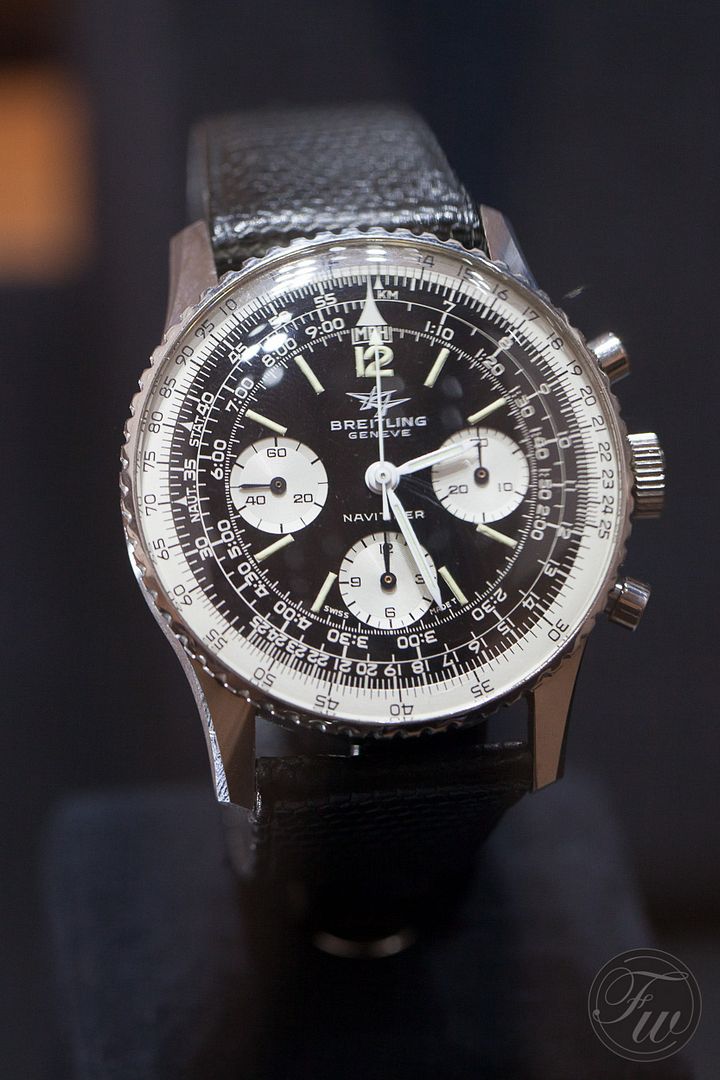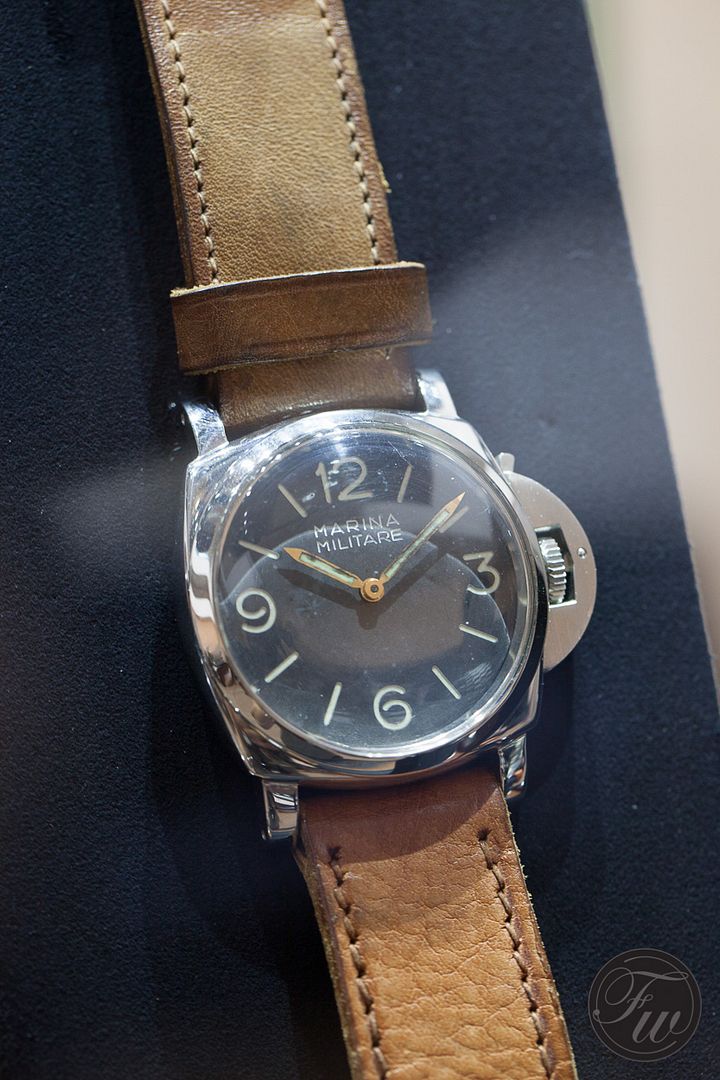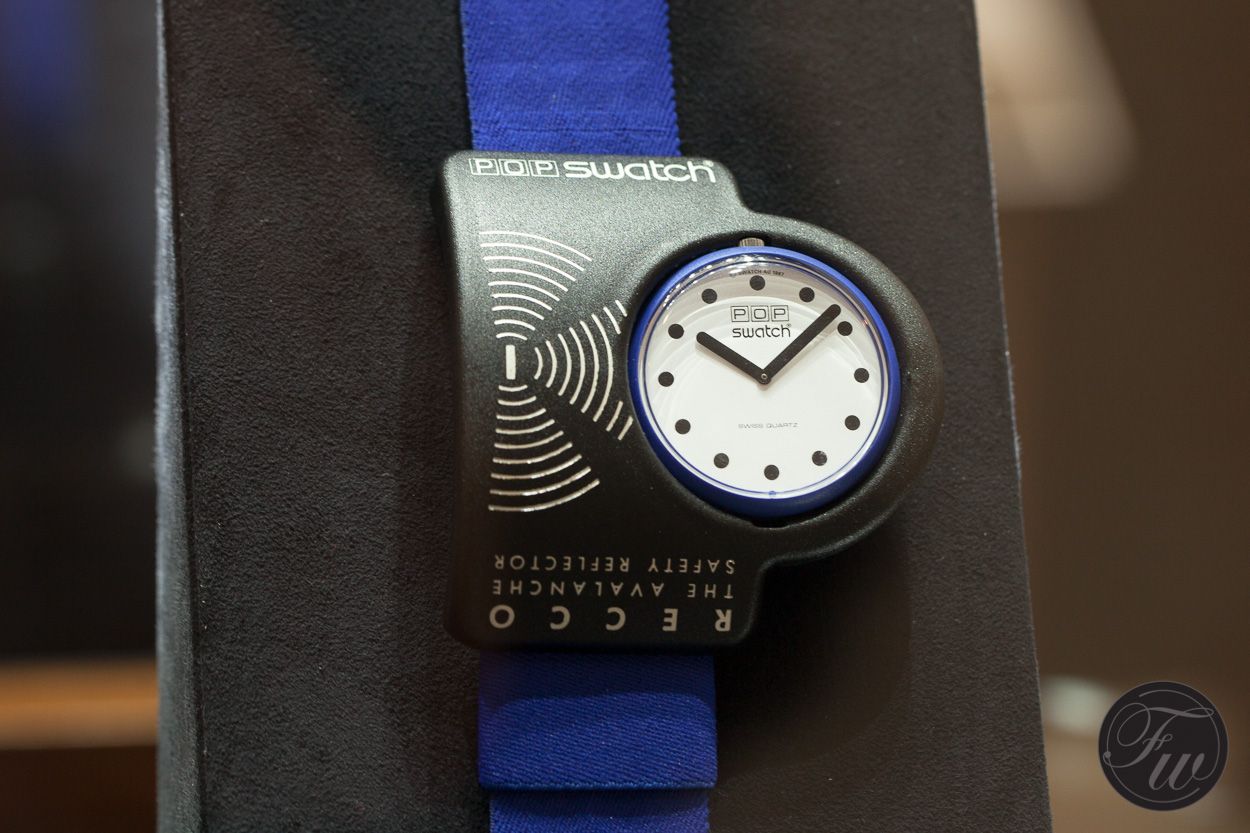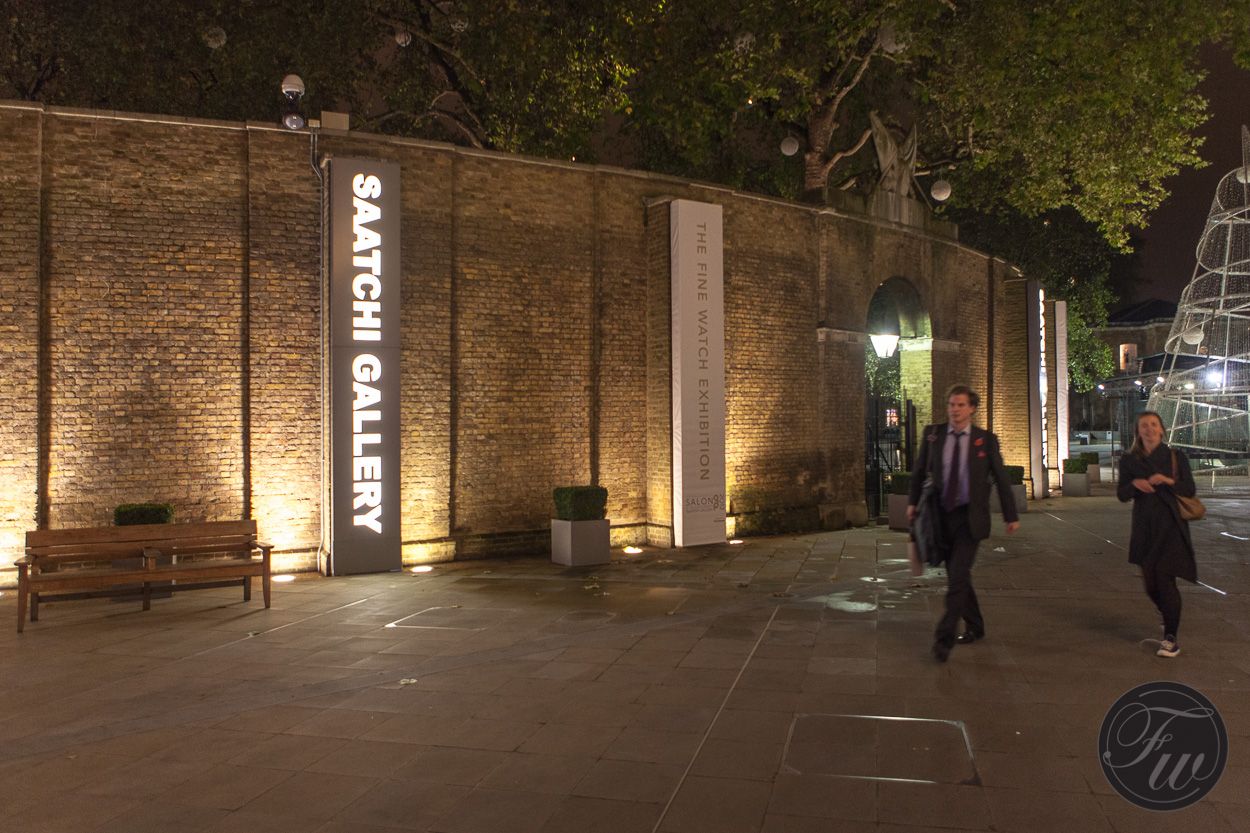 After the SalonQP event our London tour took off.. Some watches are included here as well, as we visited the wonderful Kronometry boutique, the Burlington Arcade and looked through the windows of Marcus Watches (The guy at the door gave us the death stare, so we didn't dare to go in. Seriously, very unpleasant.).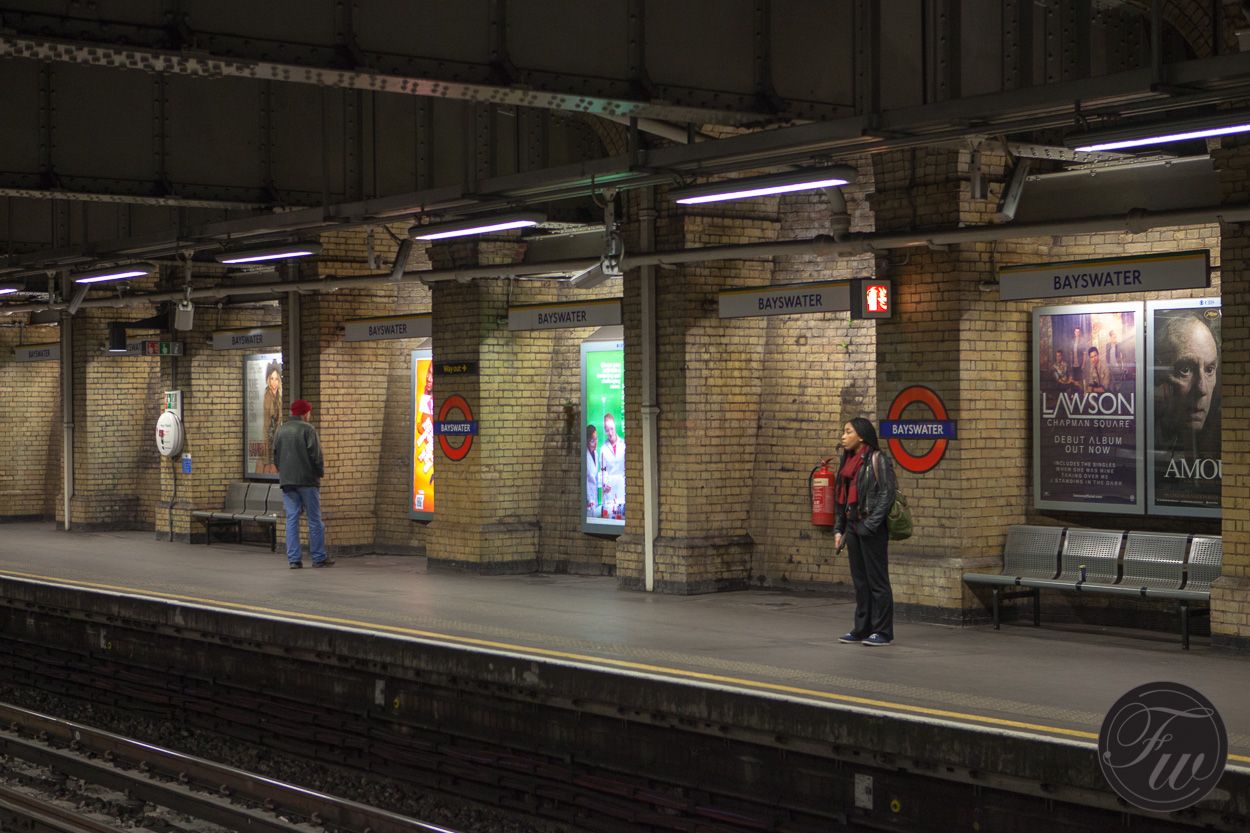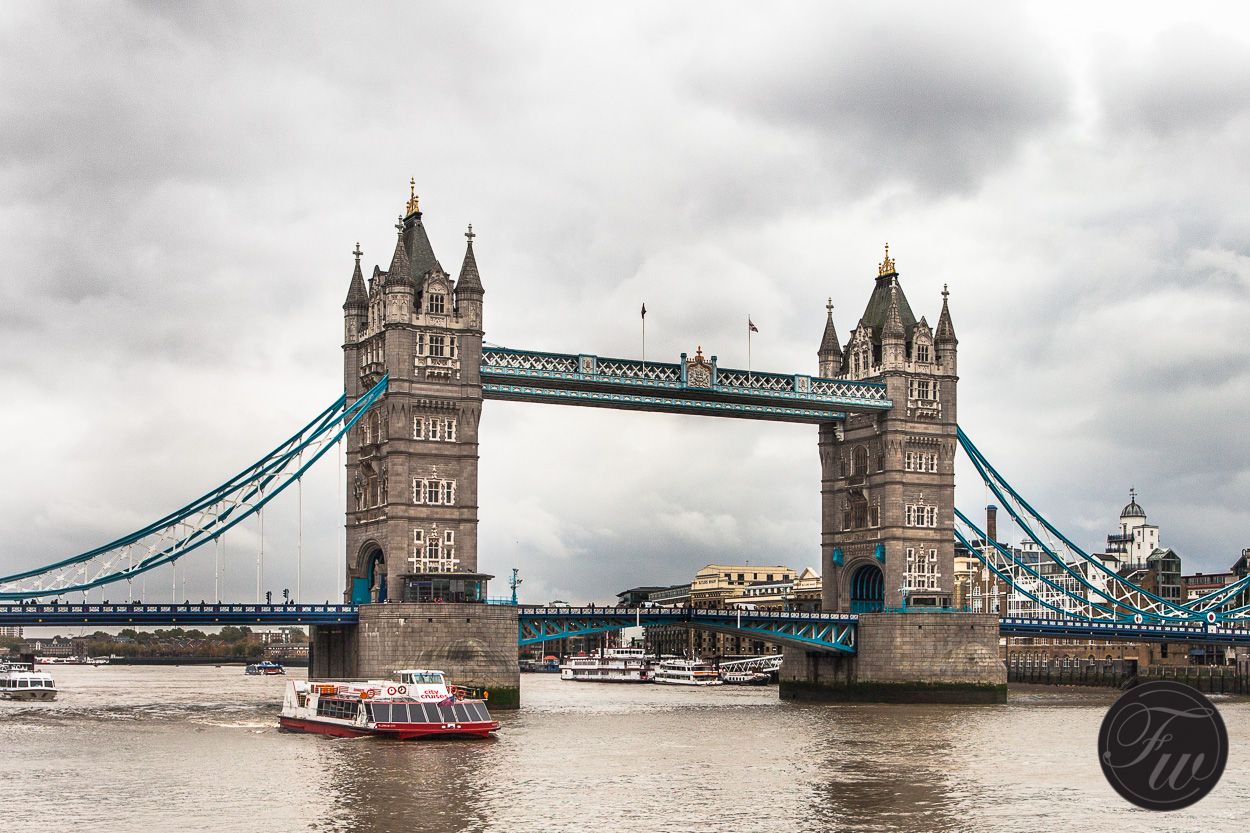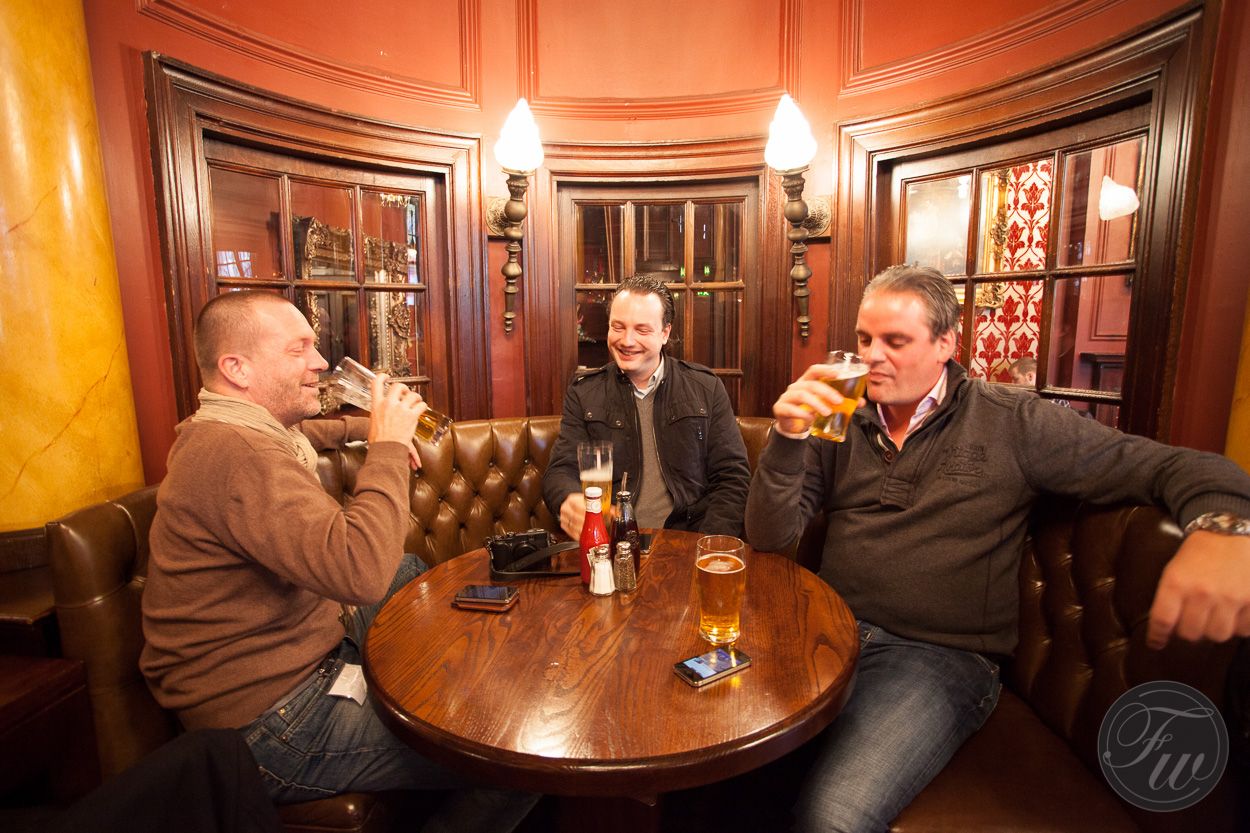 Gerard, RJ and Dennis enjoying a beer. Bert's taking pictures of the scenery.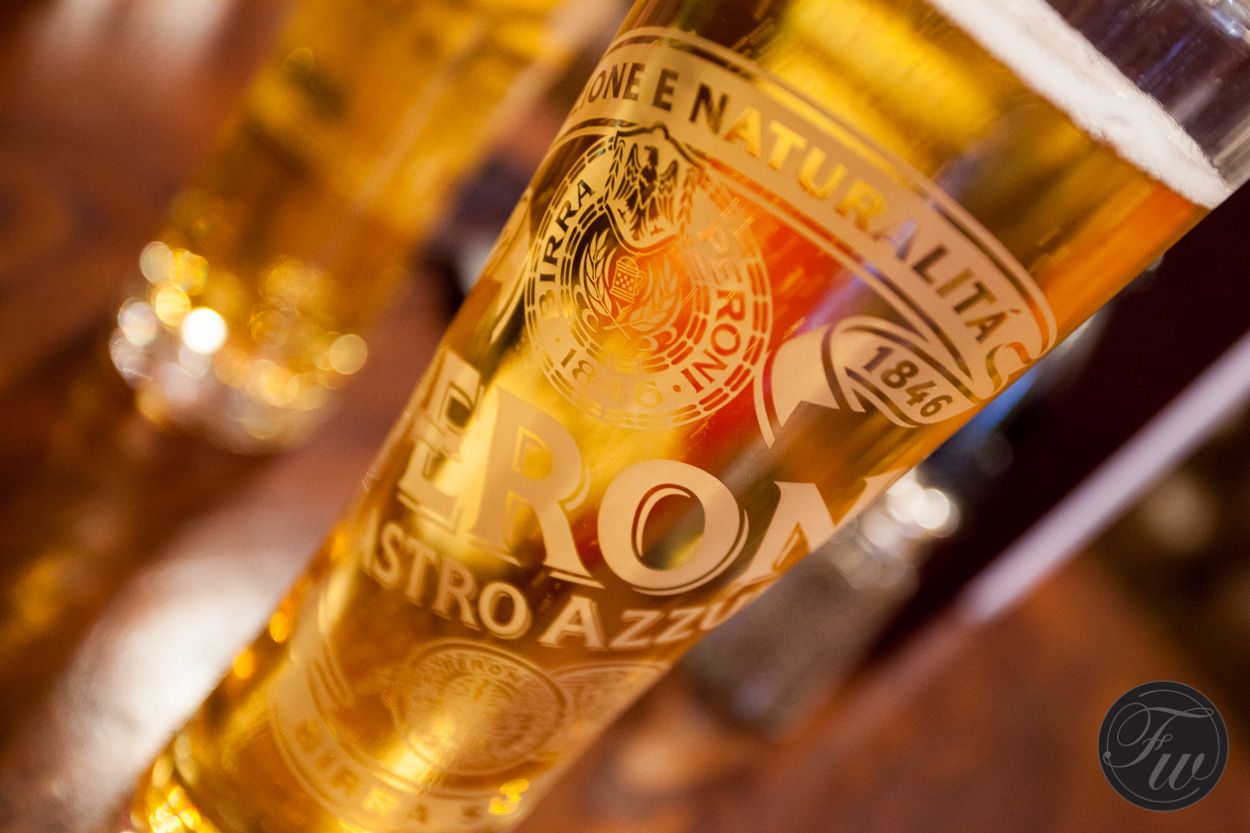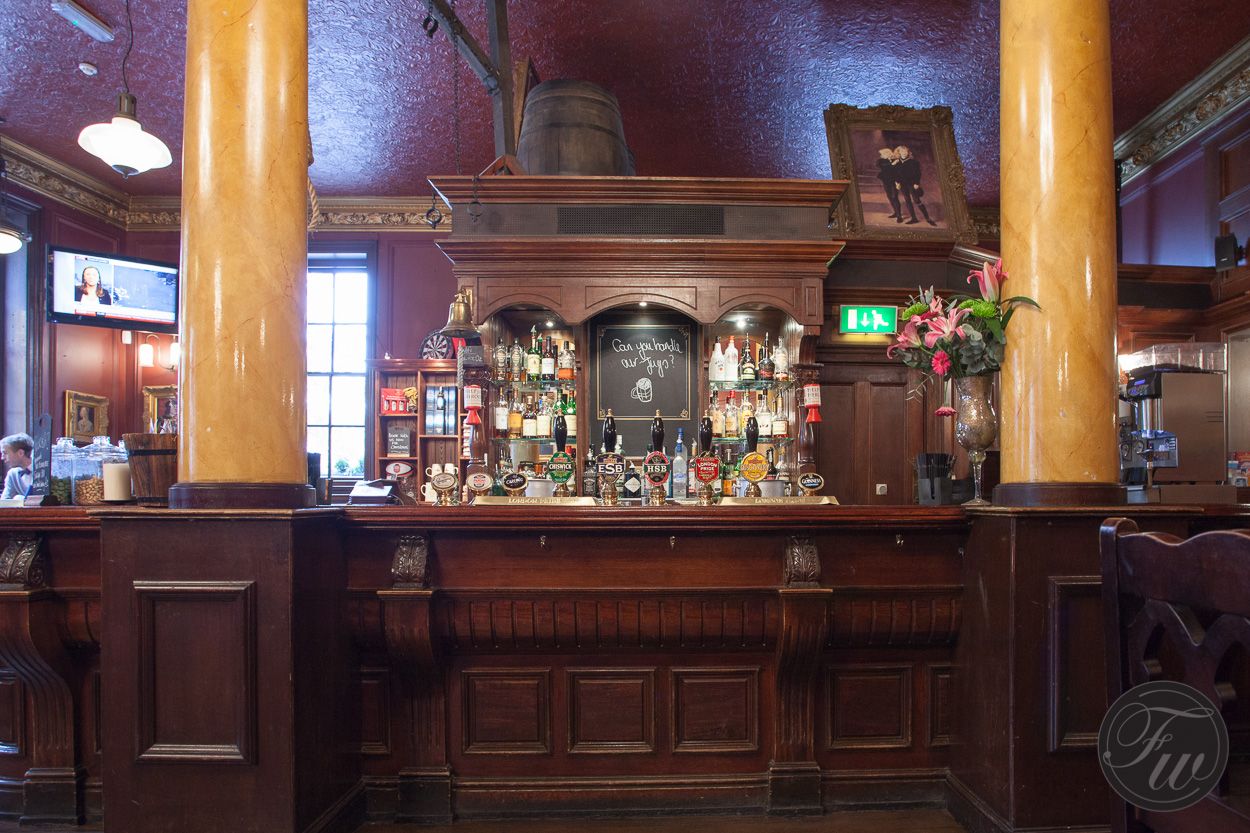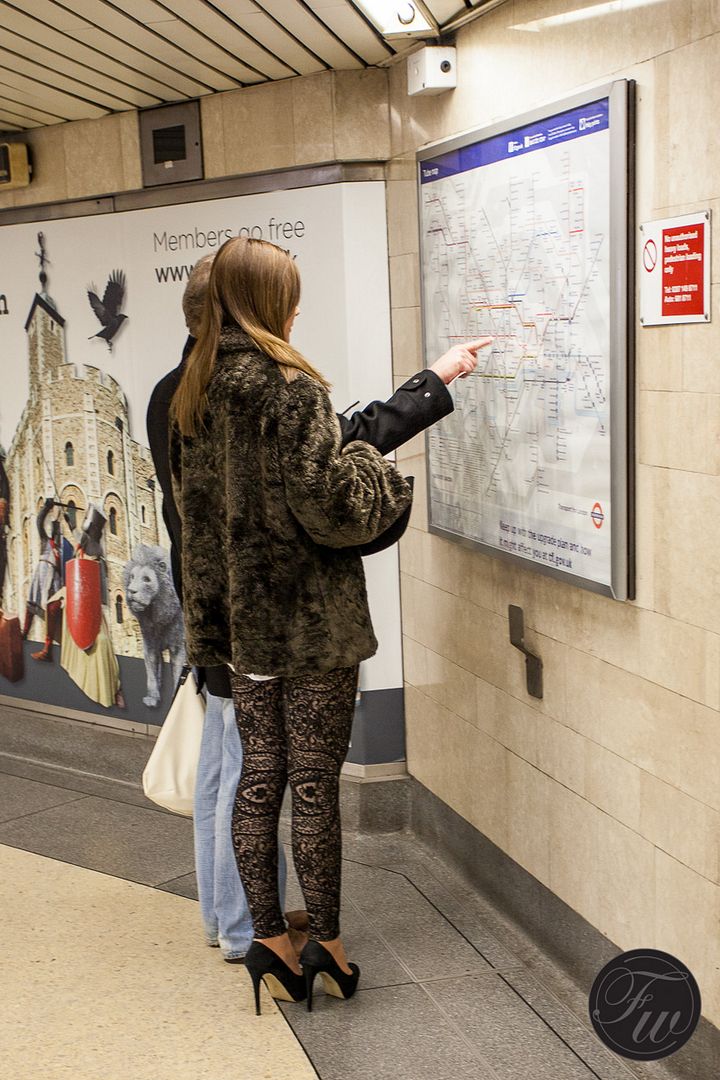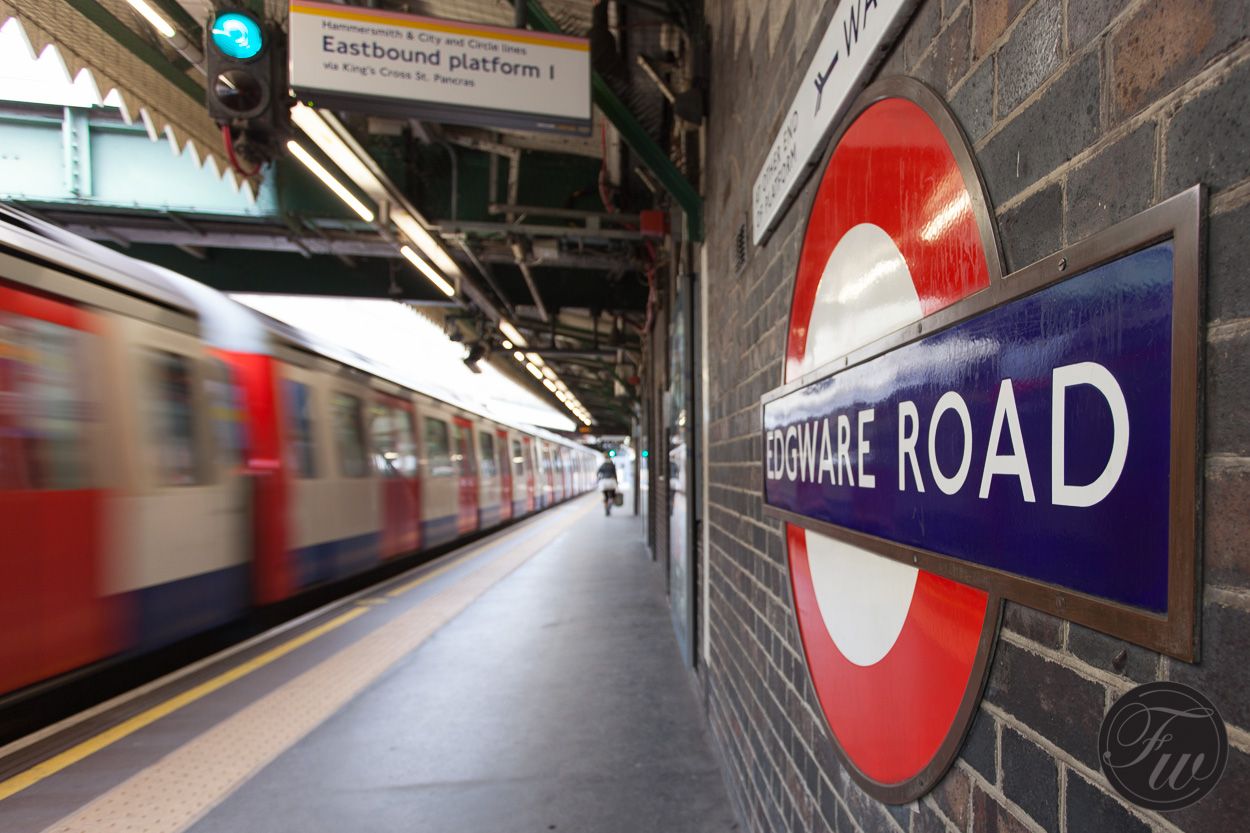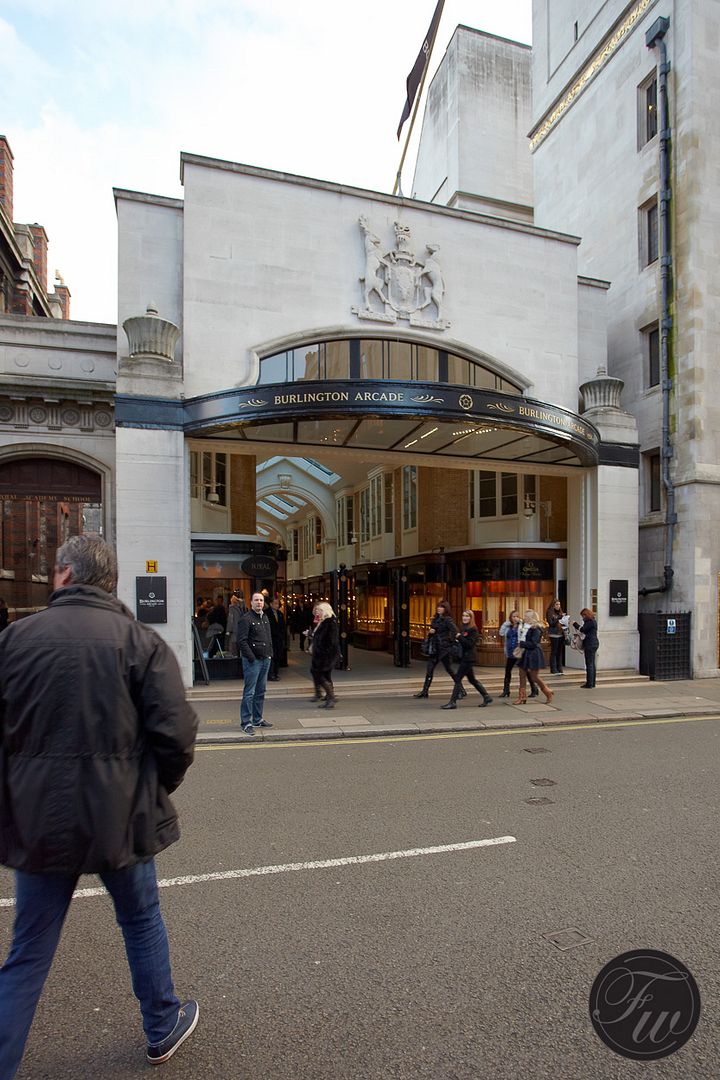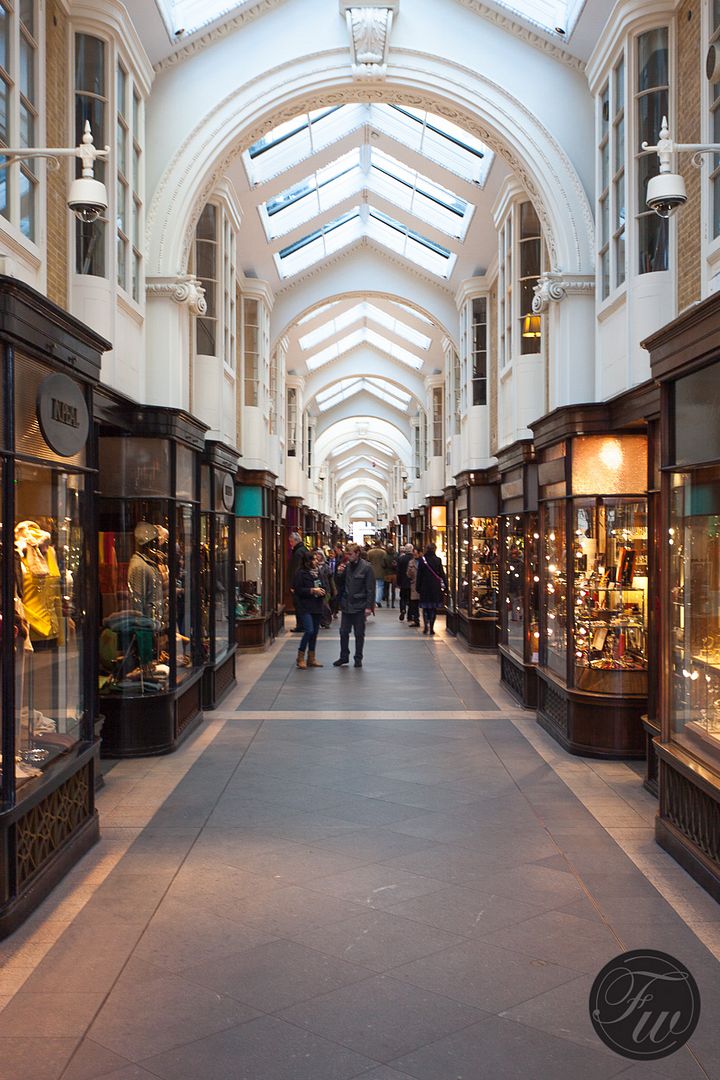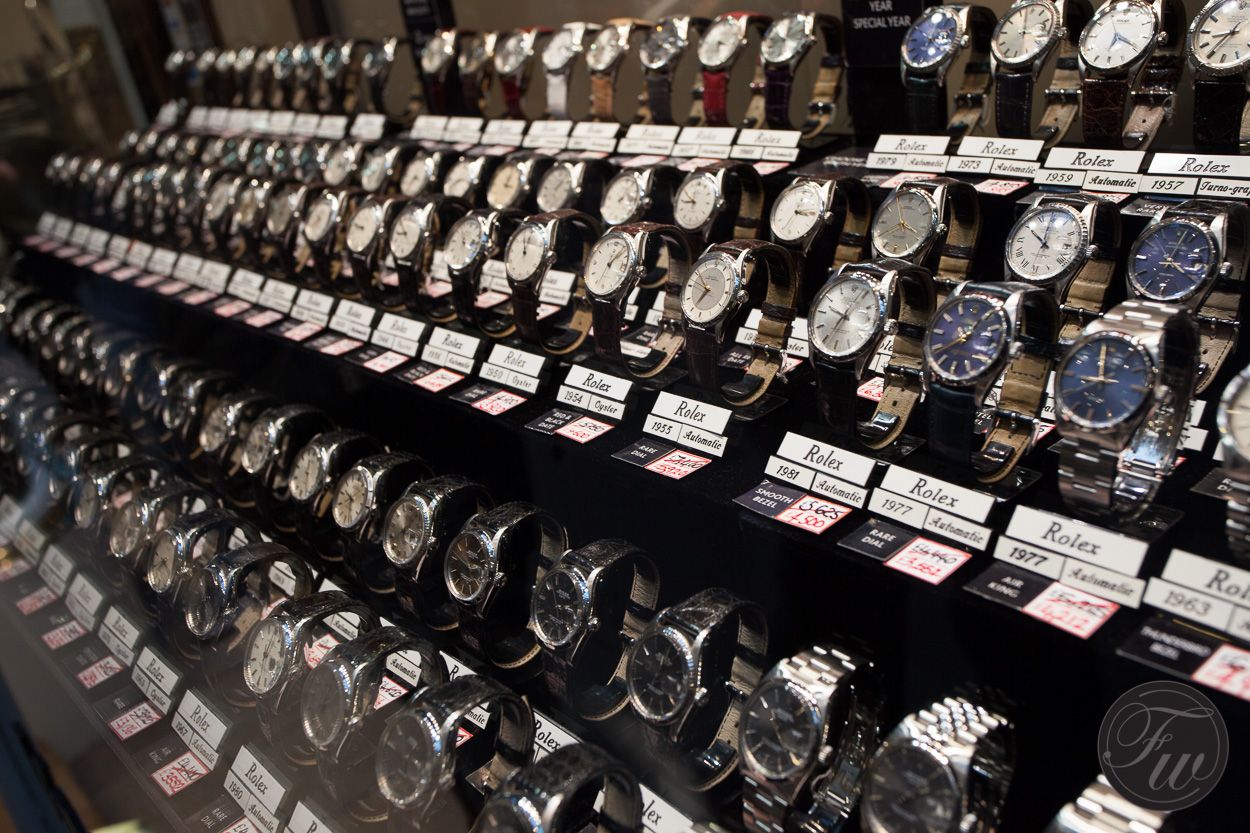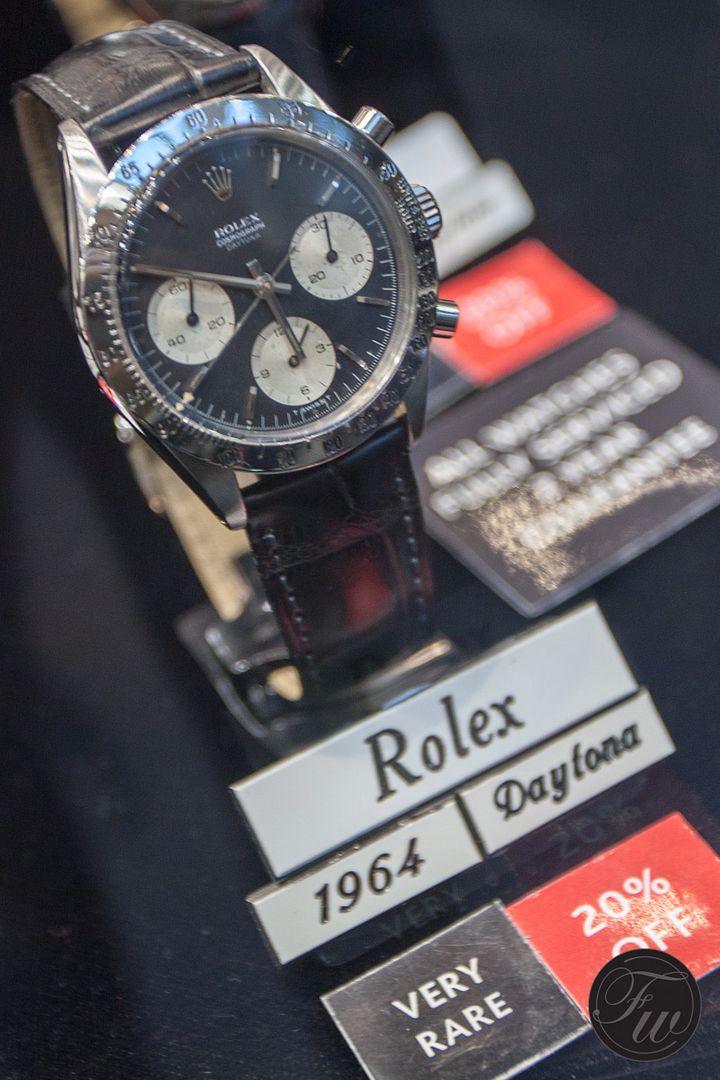 They are too good for this world. A 1964 Cosmograph, very rare, with 20% off. Nice 😉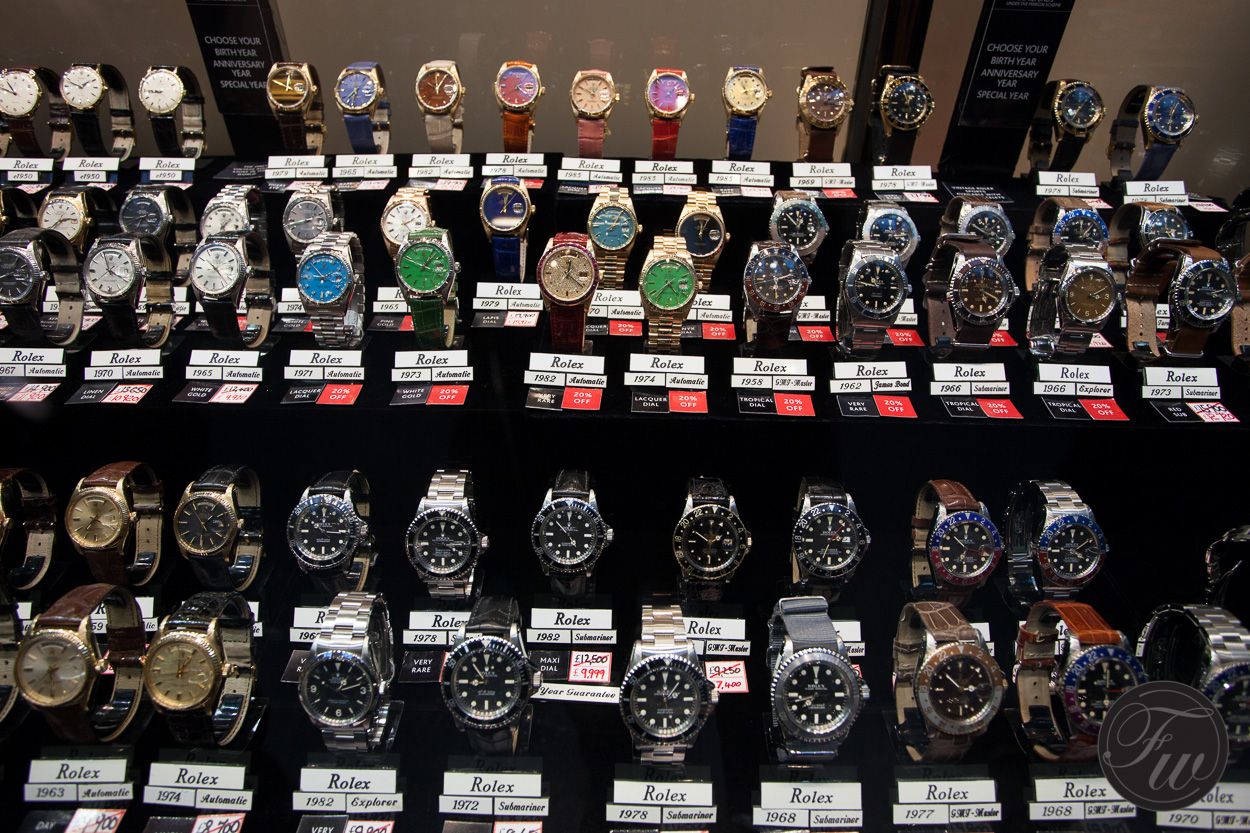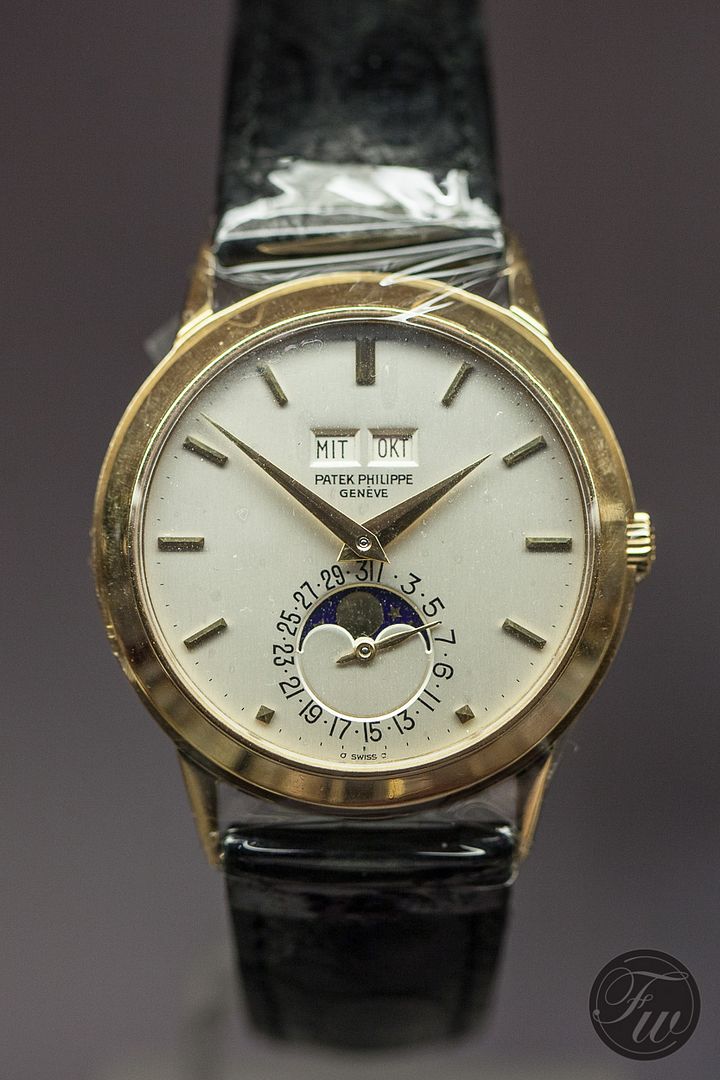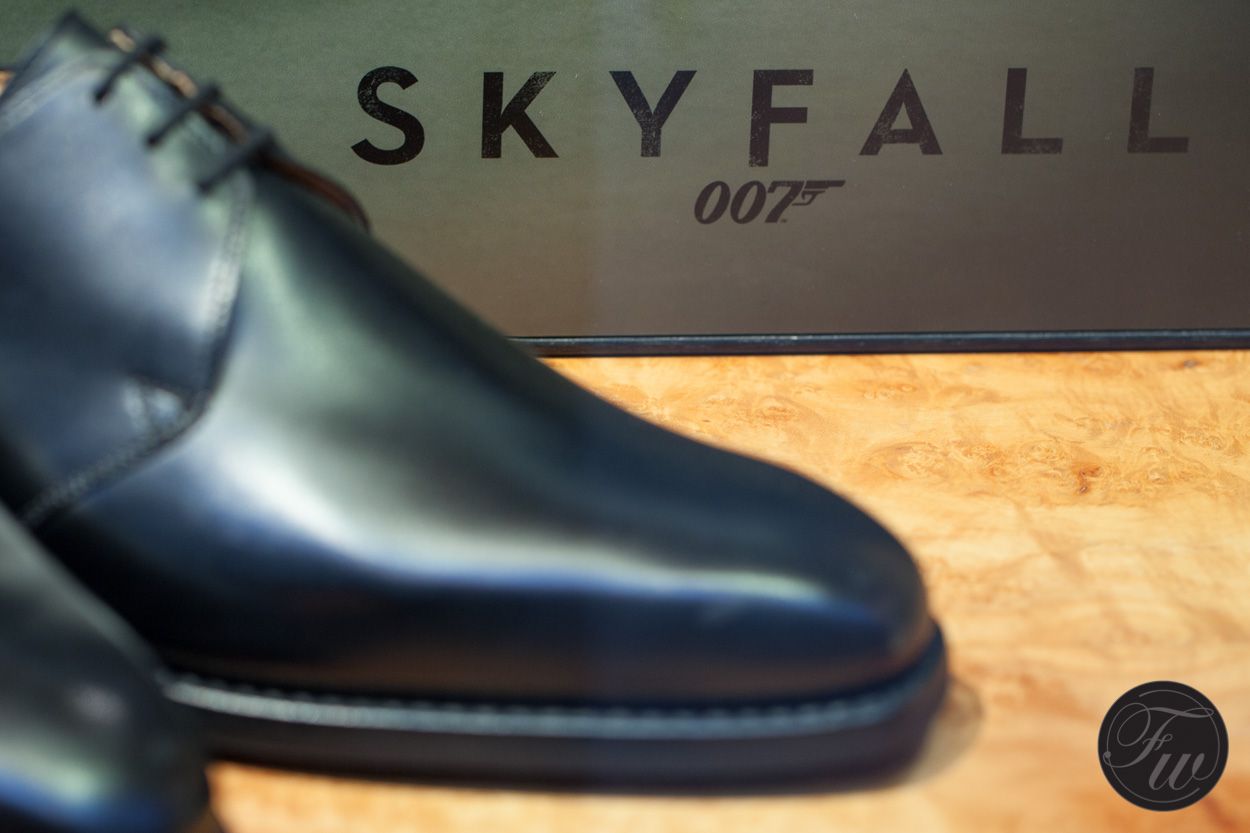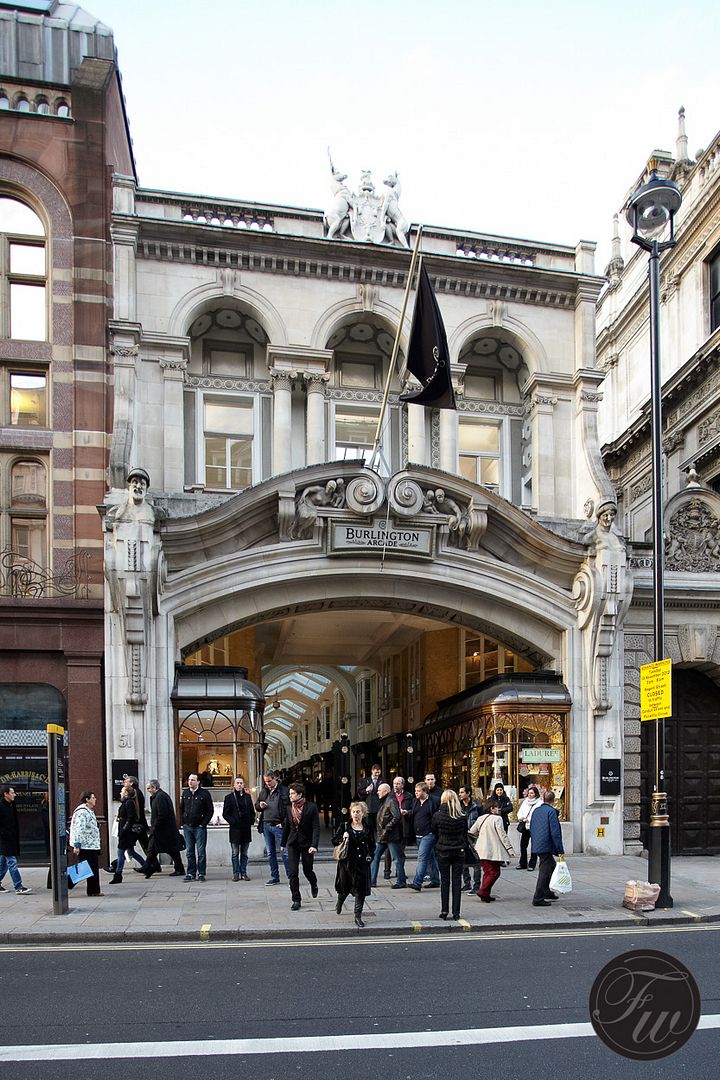 Although it is a tourist trap, make sure to visit the Burlington Arcade to look at some watches and other cool stuff in the other shops (shoes, pens, mustache wax, suitcases etc).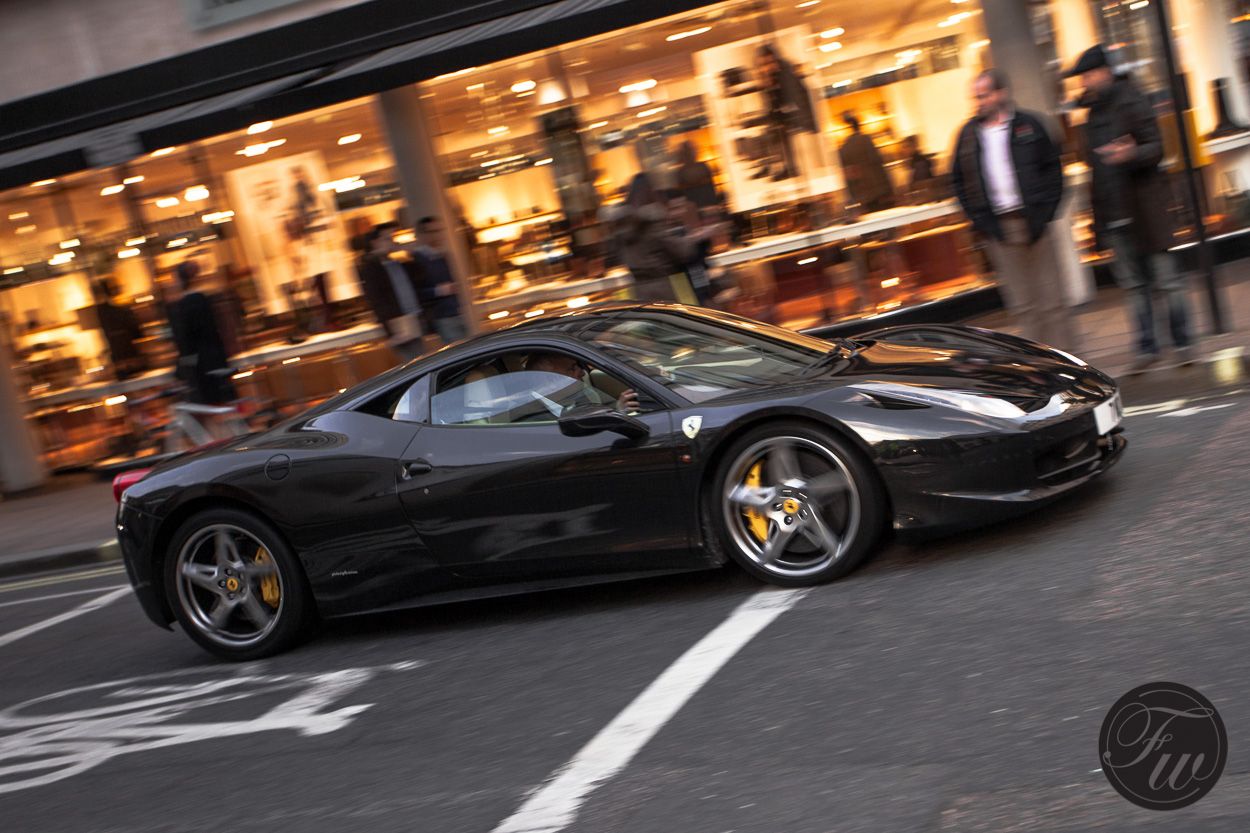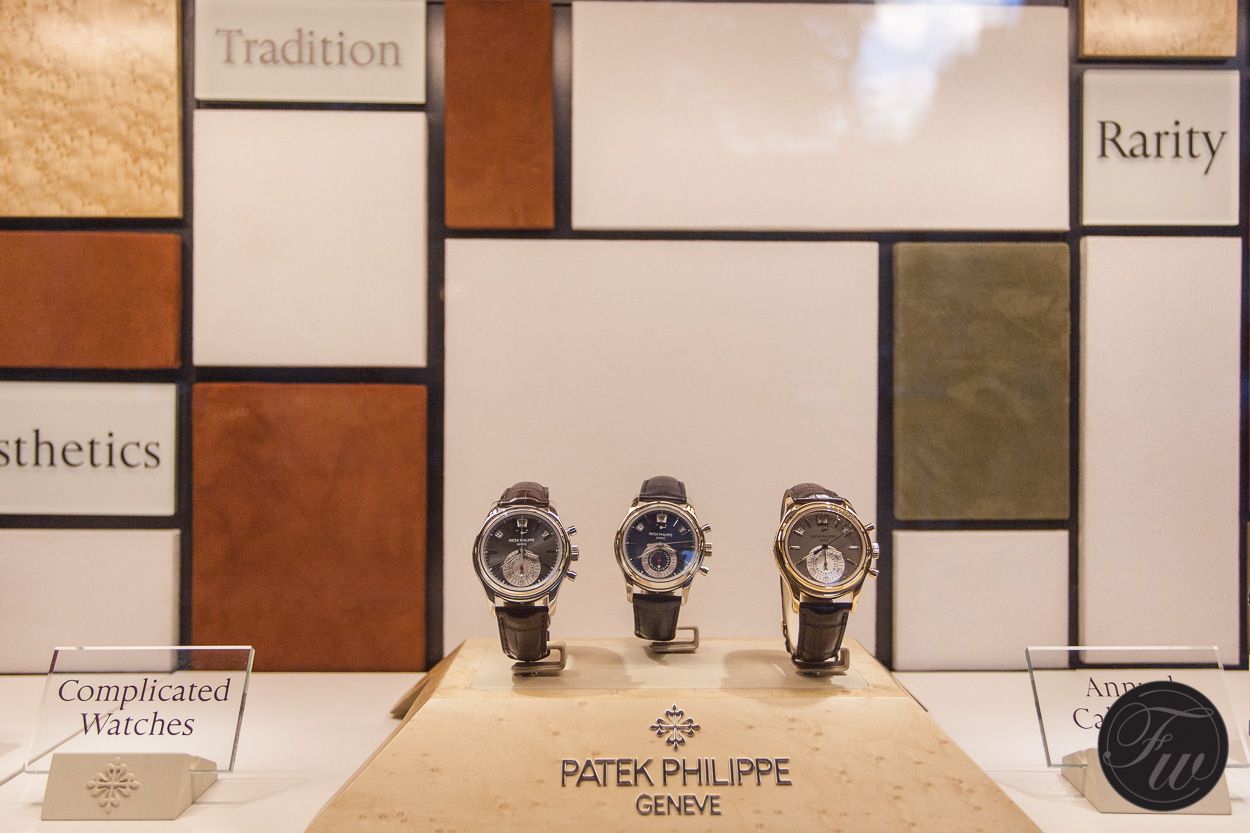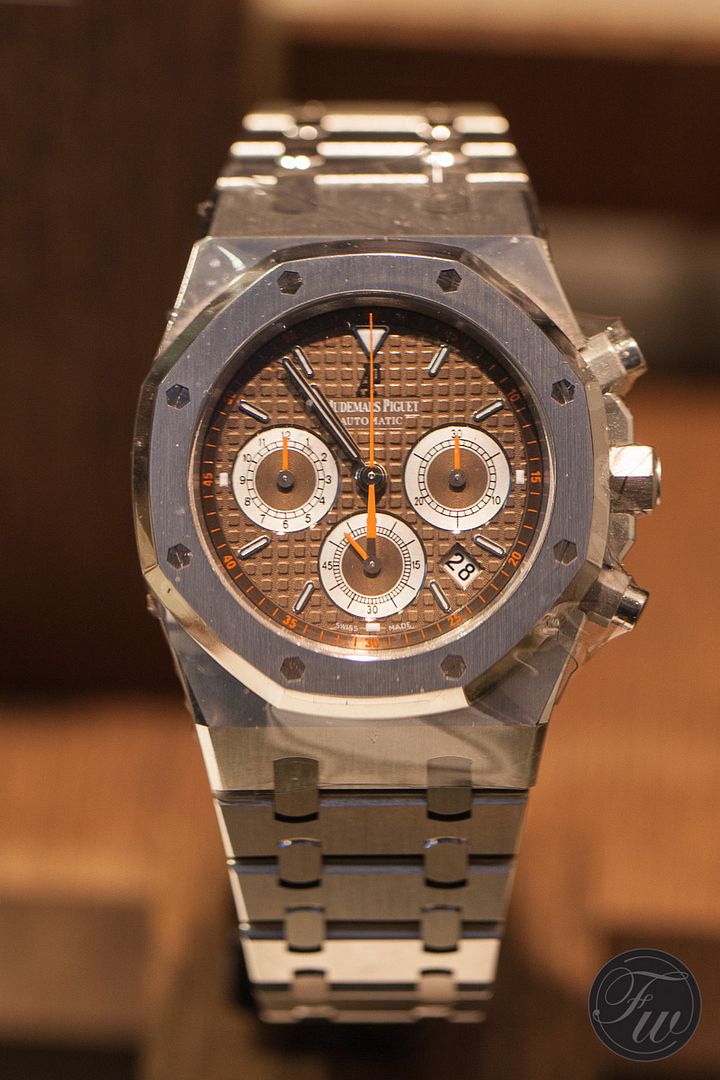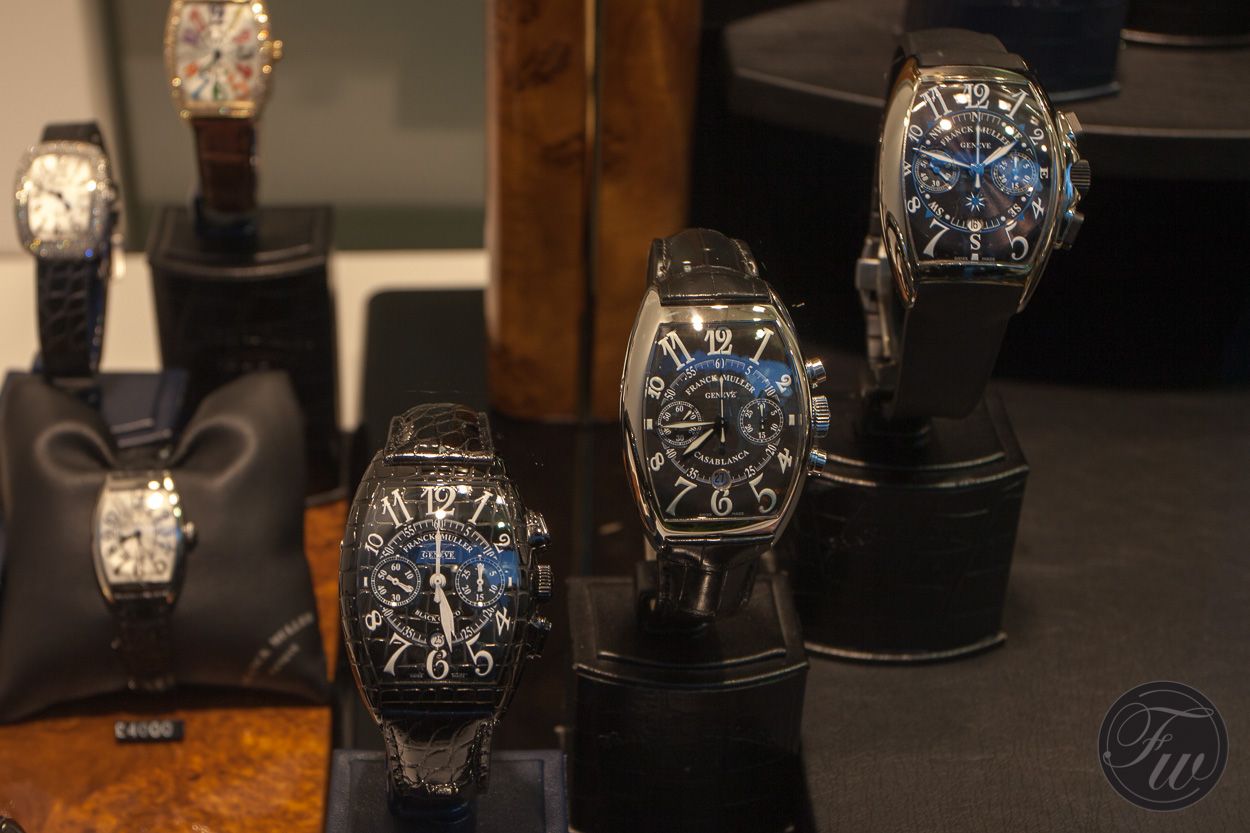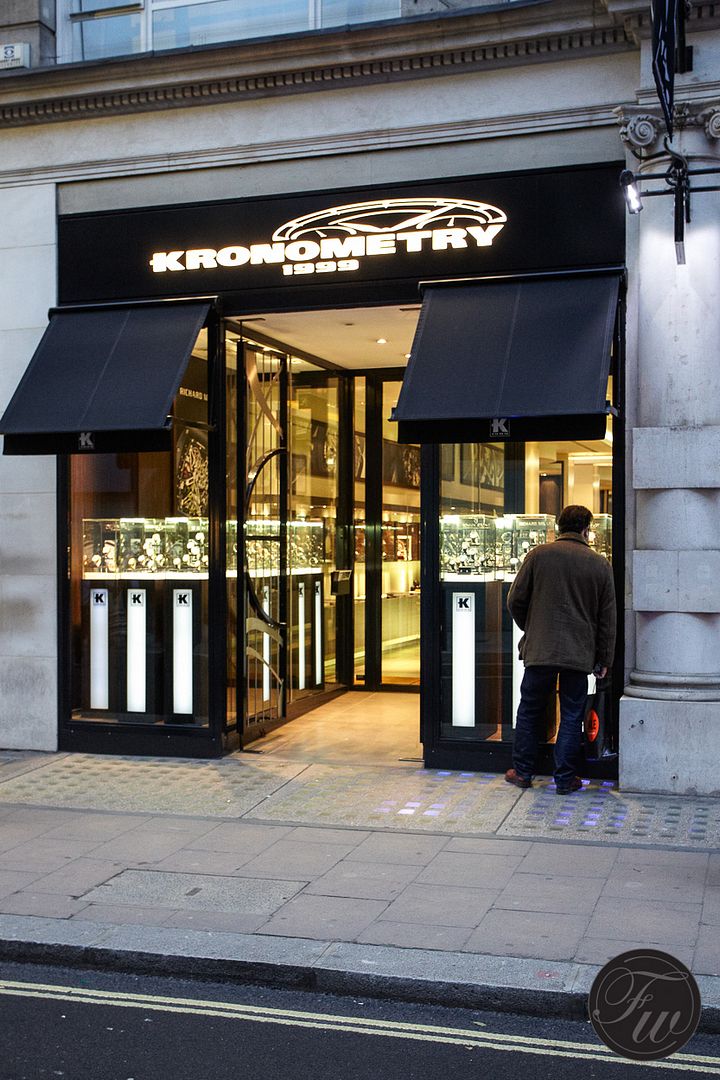 The wonderful people at Kronometry let us in as soon as they noticed our interest in their watches and Bert trying to take some shots through the windows. Inside, we were more than happy to learn about their large collection of fine watches and this…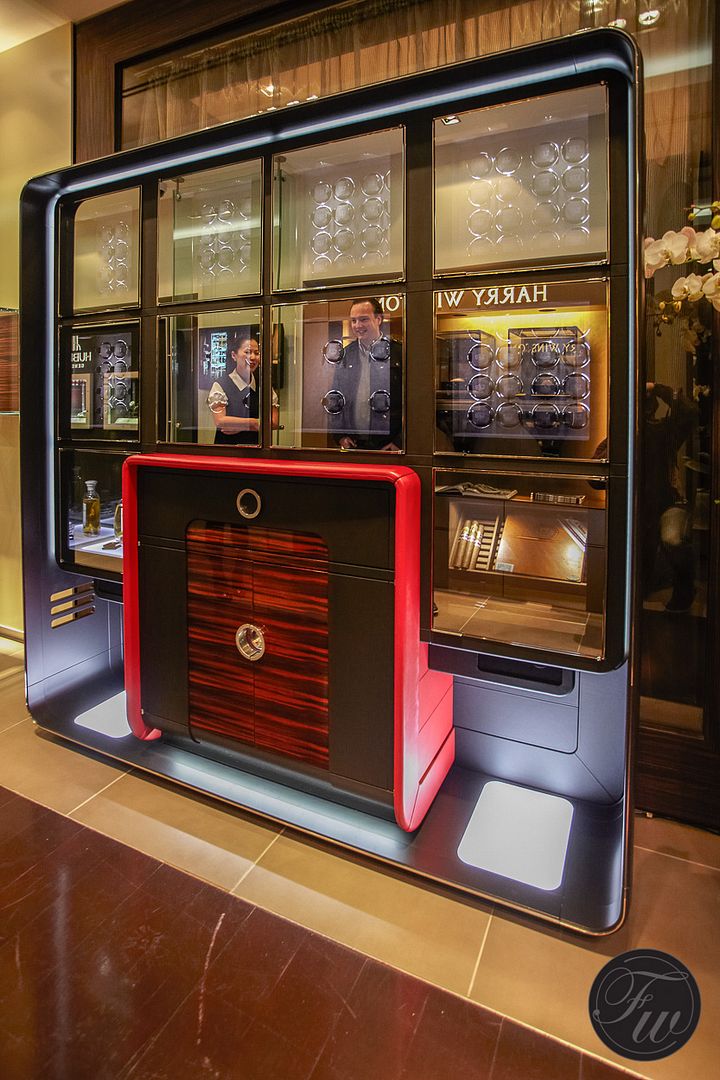 A +200K GBP safe, watch storage, watch winders, humidor, audio set, mechanical music box etc. etc. A true treasure for those wealthy enough (and with enough space in their house). This incredible watch winder / safe is made to measure by B&Z. We will do an additional feature on this beauty in the near future.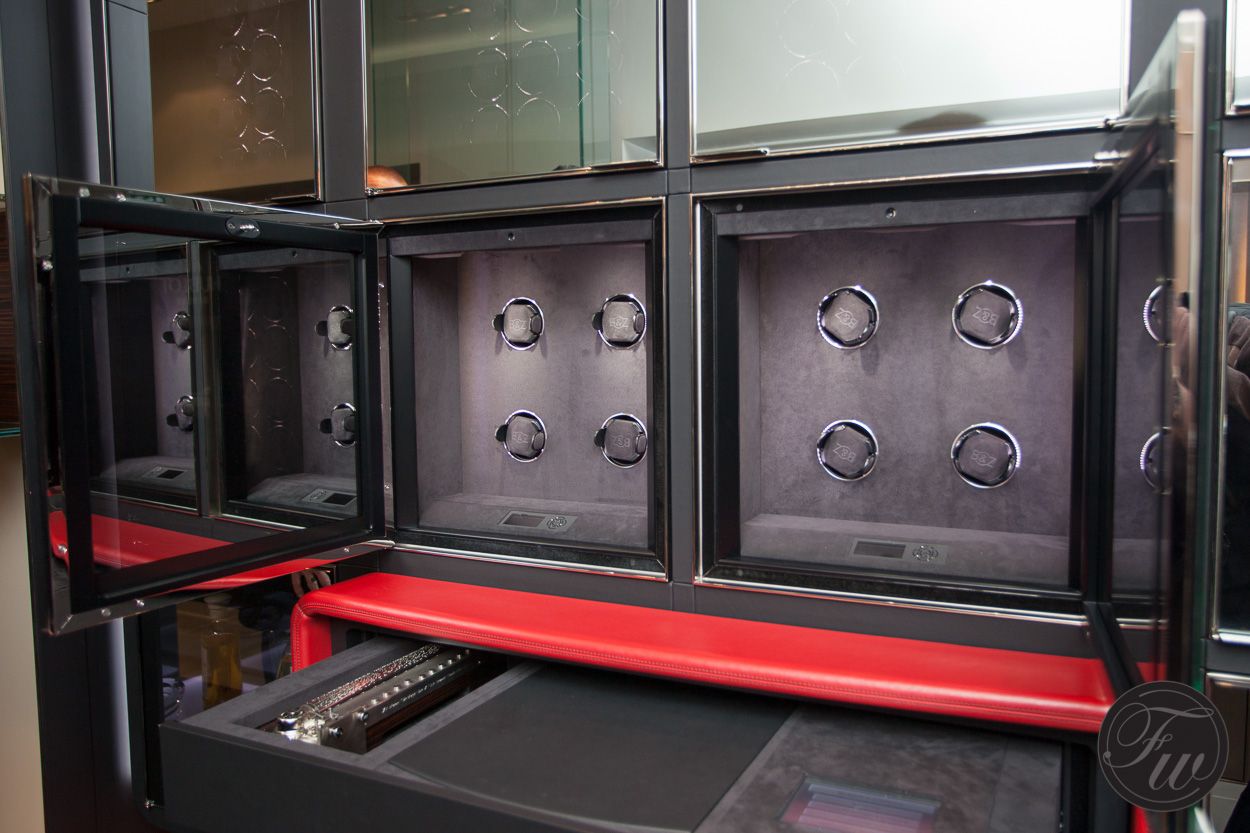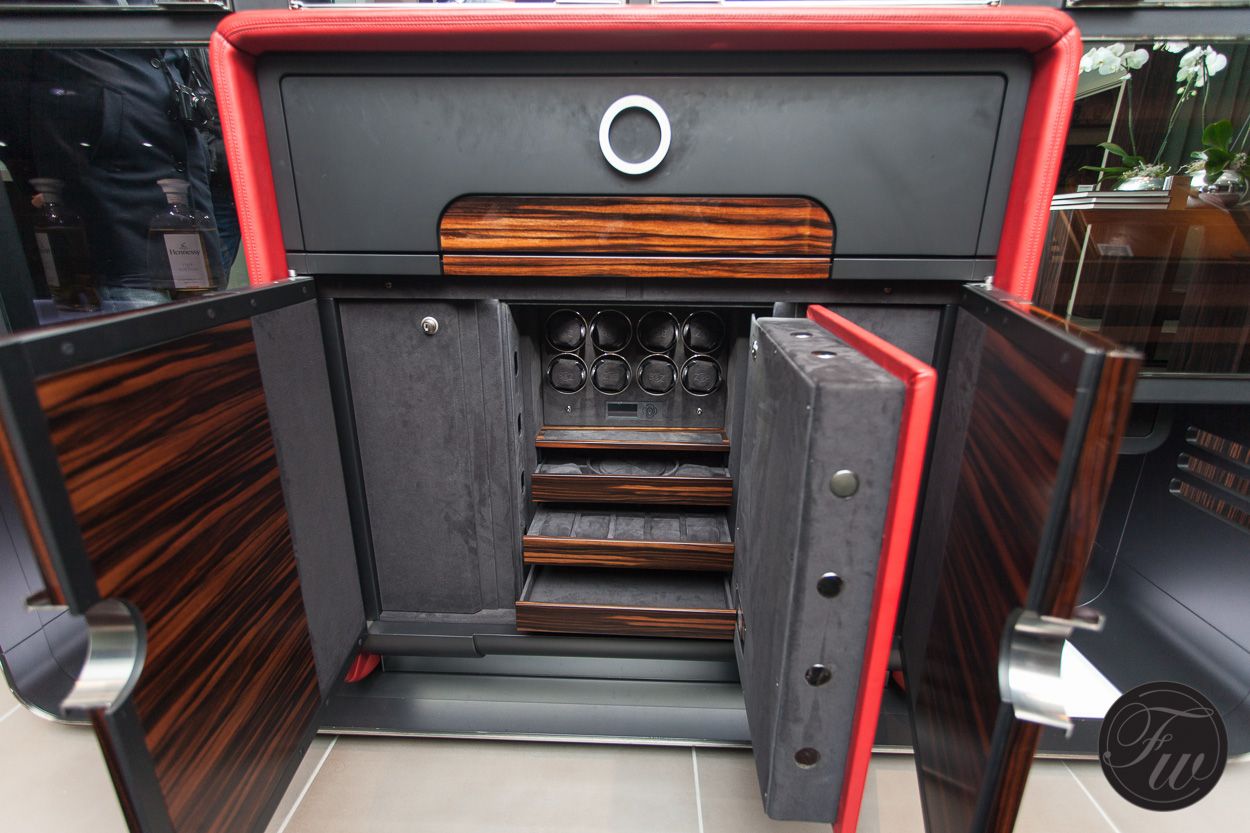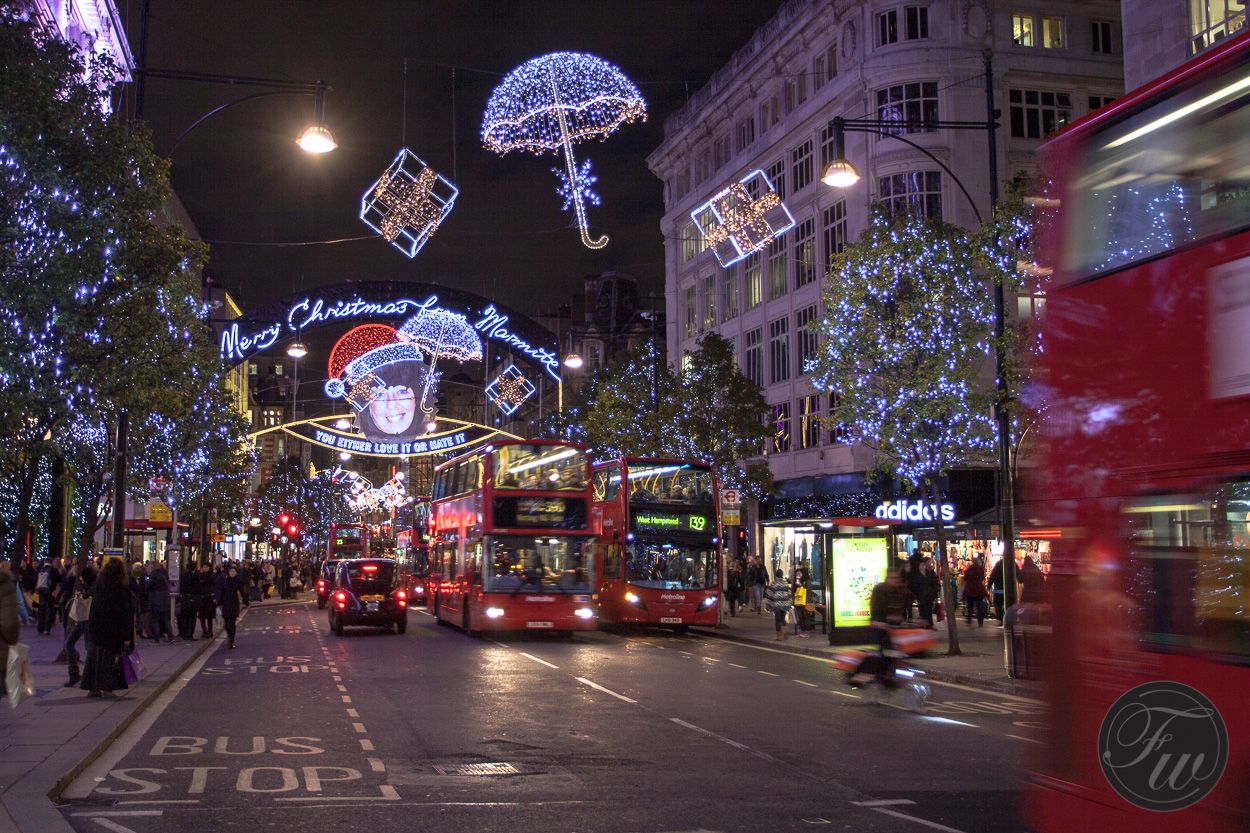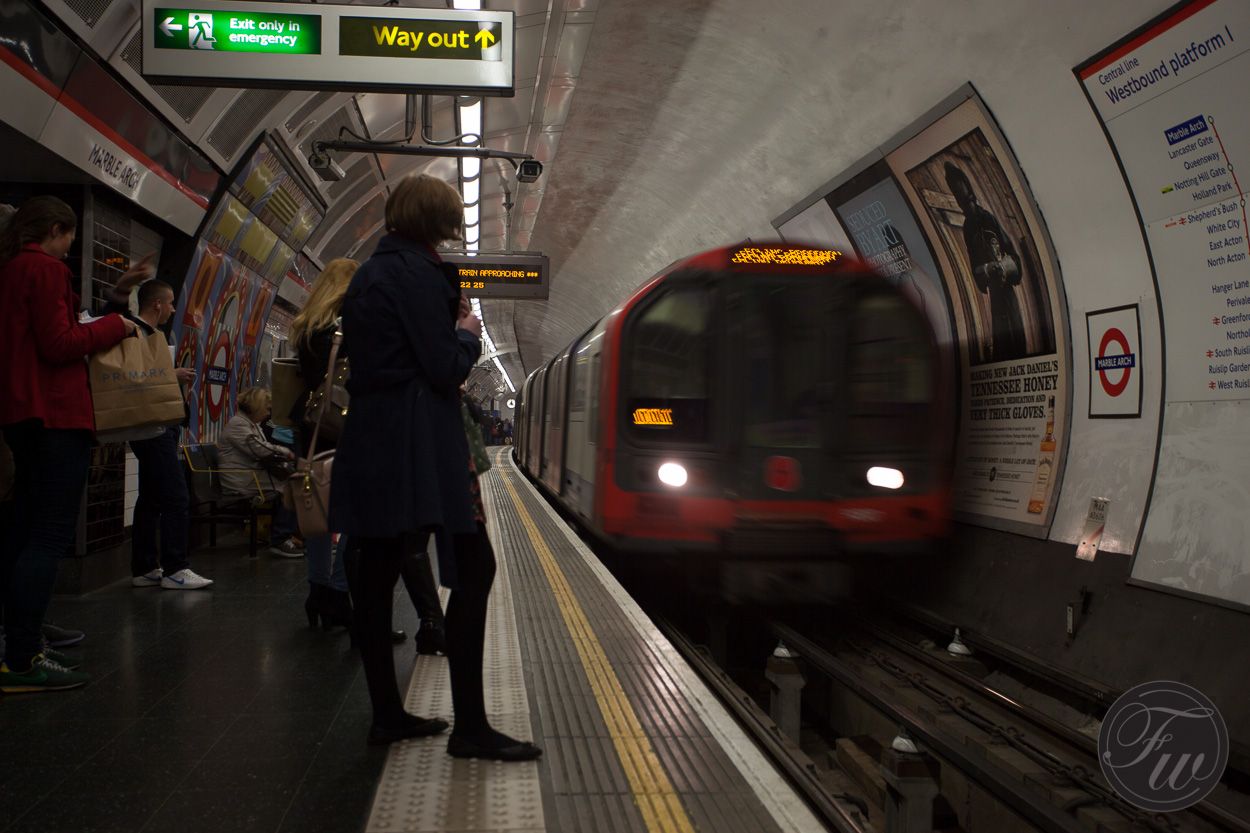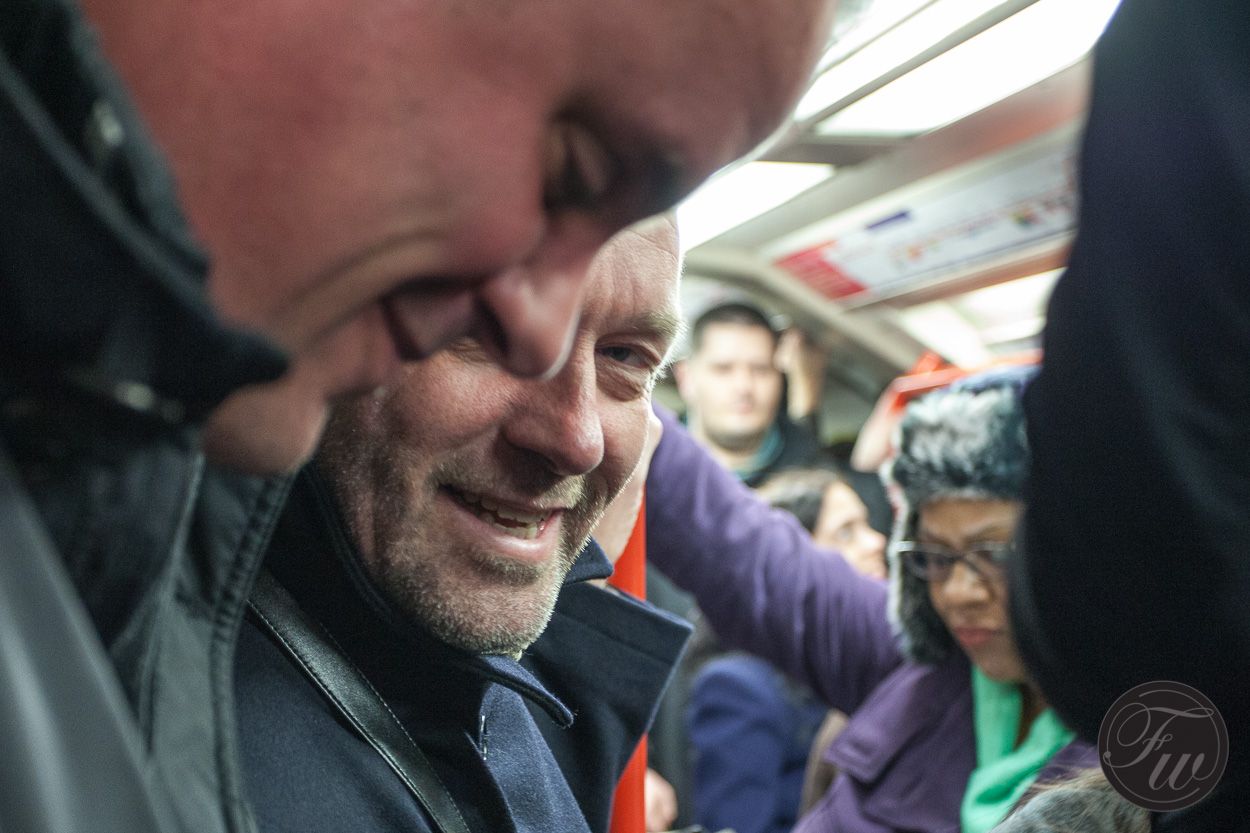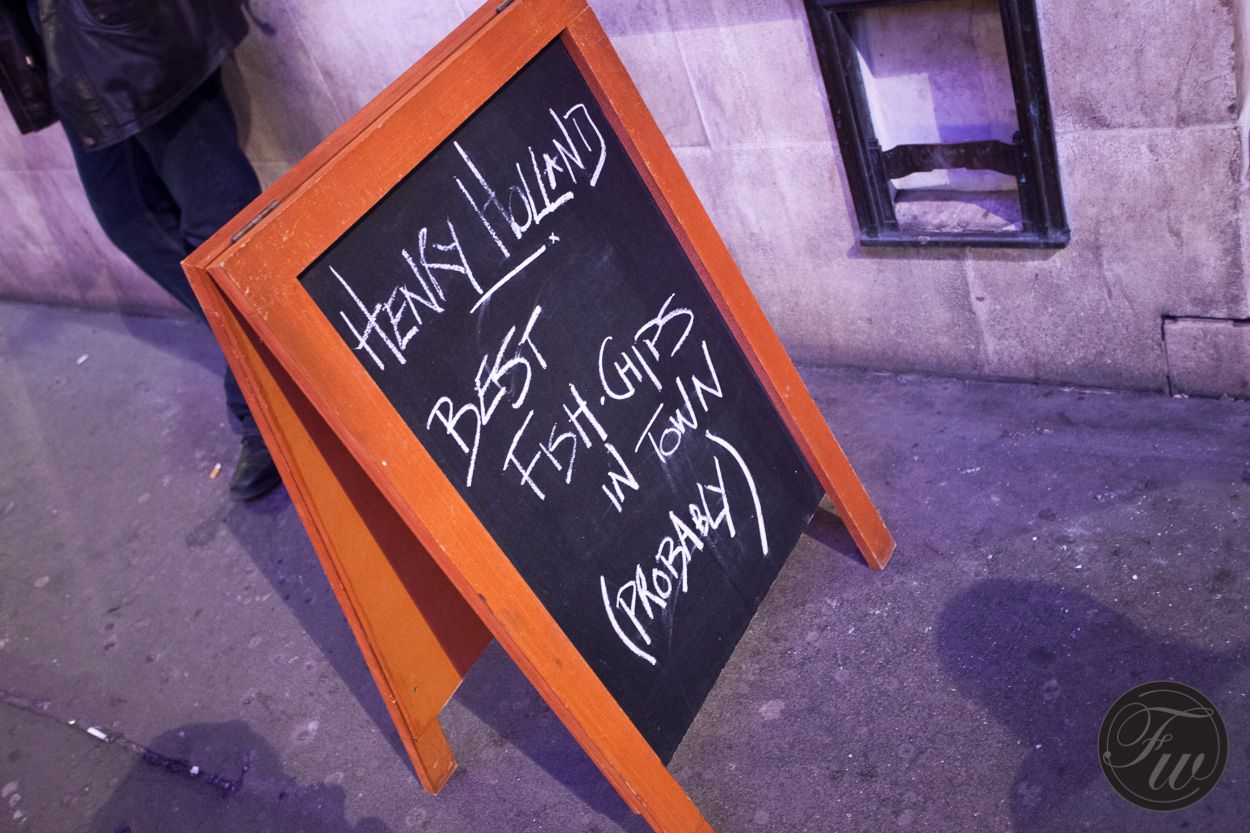 We had a terrific trip to London and will definitely return next year to SalonQP 2013 as well. We would like to thank the SalonQP organization for providing us with the invitations, Meridian Watches for the fun diner, Audemars Piguet London UK for fixing RJ's ROC 26300 on the spot, Kronometry 1999 for the watch pouches and subscriptions and of course Johan and Sky Sit for joining us during the opening night.
All +280 pictures can be found here: http://photobucket.com/salonqp2012FW