From Space To Your Wrist: Fortis Releases 13 Space-Flown Stratoliner S-41 White Dust Supernova Watches
Taking watch testing to new heights…and then some!
Fortis makes tool watches. In fact, the folks there make pretty damn good tool watches. How do they do that? By testing them in the harshest possible conditions to make sure they can cut the mustard. Think about it: of all the luxury watch brands that make tool watches, how many go into full detail about the all-important testing procedures? I can't think of many. And I can't think of any that are quite as transparent as Fortis about testing the Stratoliner S-41 White Dust Supernova in space.
Space is a theme often bandied around in the watch world. The great unknown offers infinite fascination. As a result, many brands have jumped on board the hype train with space-themed designs and concepts. But it's easy to argue those are just gimmicks. Why do something half-heartedly? Fortis has a longstanding history with space, with its watches being documented in active duty in outer space. Over the last couple of years, Fortis has strengthened that space connection by putting its most recent model through its paces in the stratosphere and outer space.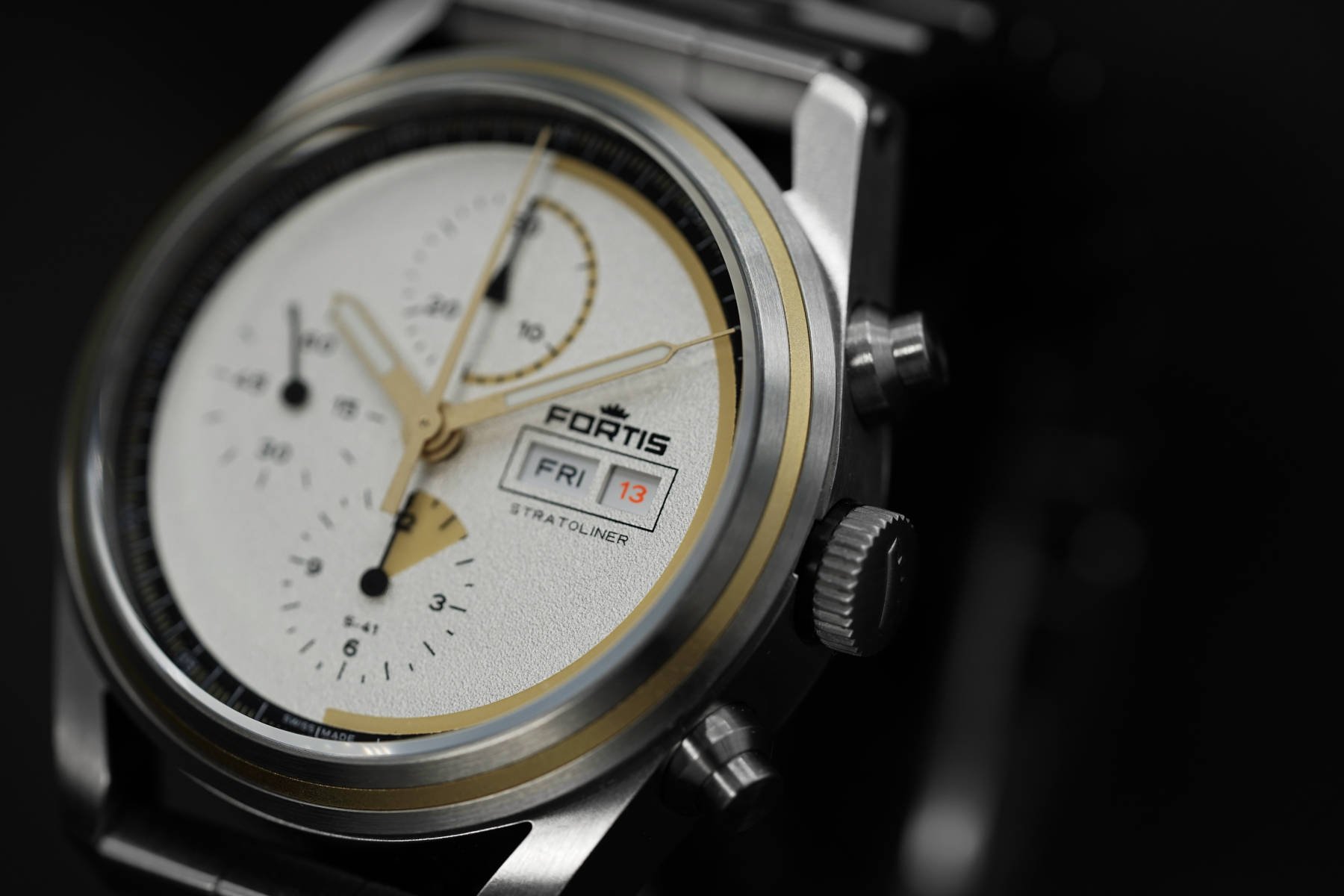 The Stratoliner S-41 White Dust Supernova has been years in the making
In late 2021, Fortis sent watches up on a stratospheric balloon to test the capabilities of the WERK 17 movement. I was fortunate enough to be on-site at the Esrange Space Center for those tests in November 2021. However, Fortis didn't stop there. In collaboration with the Swedish Space Corporation (SSC), Fortis launched 13 special Stratoliner watches aboard a research rocket in late 2022. They journeyed to the outer edges of the Earth's atmosphere alongside various scientific and medical research projects, validating their resilience in the harsh, unyielding conditions of space before making a safe (albeit rough!) return to Earth.
The brand from Grenchen documented the watches' return to the Esrange Space Center in Kiruna, Sweden for the rocket mission. I really recommend taking some time to watch the documentary (linked above). Not only is it a fascinating insight into what happened during the mission, but it's also a fantastic bit of cinematography in its own right.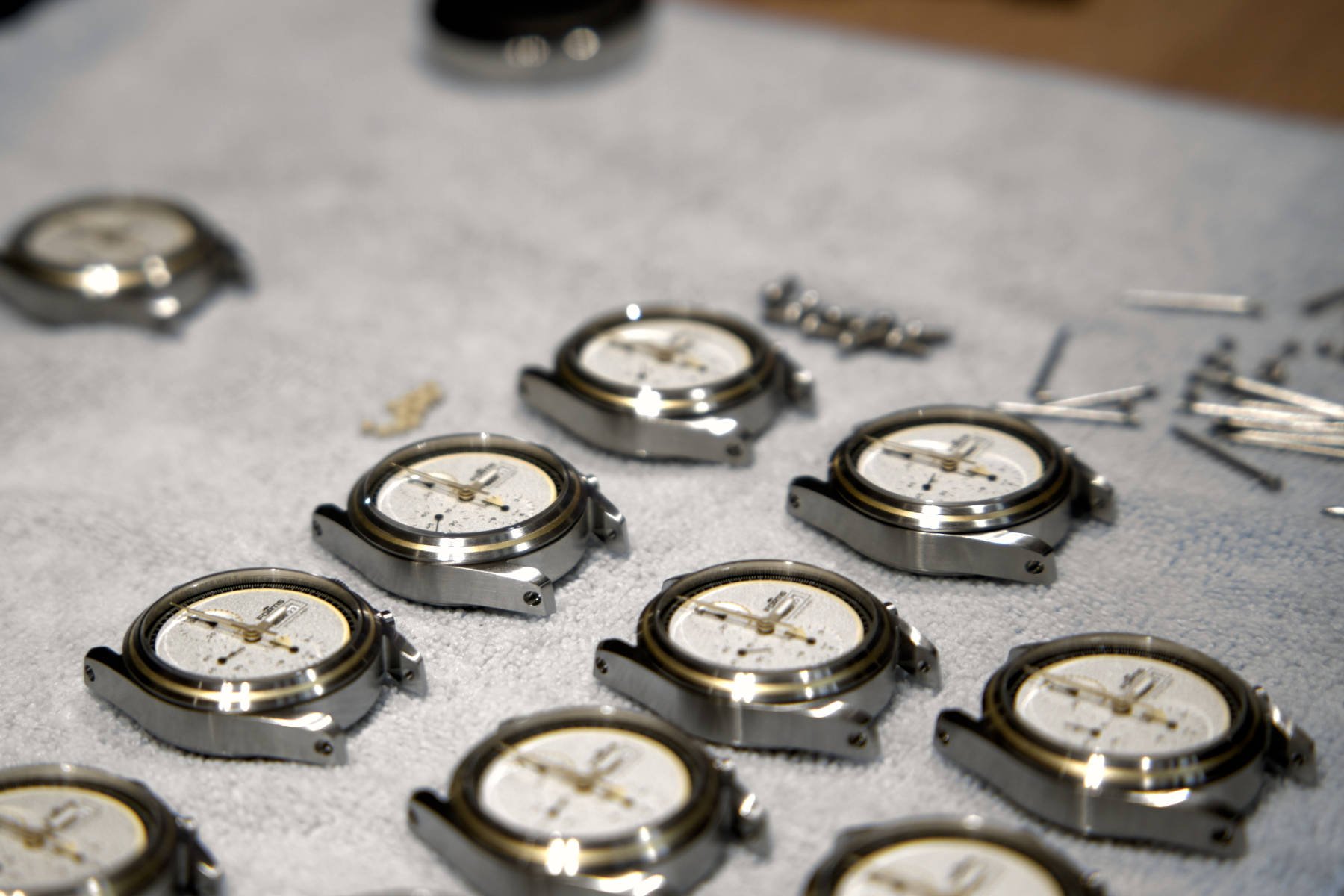 A dedication to doing the job properly
You may ask why Fortis sent the watches up to space after the balloon mission. Was this just a vanity project? Well, the answer is an empathic "no." The balloon mission was stage 1, used to test several different variables of the WERK 17. This means different components, material types, etc. Fortis wanted to know how the different components functioned in the unyielding conditions of the outer atmosphere. The results formed essential learnings for the final iterations of the WERK 17 caliber. The rocket mission was the final test to ensure that the Stratoliner and WERK 17 movement were genuinely space-proof. And the verdict? Well, it was a resounding yes! Hence, Fortis is now releasing these 13 space-proof and space-flown watches to its collectors. Meet the Fortis Stratoliner S-41 White Dust Supernova!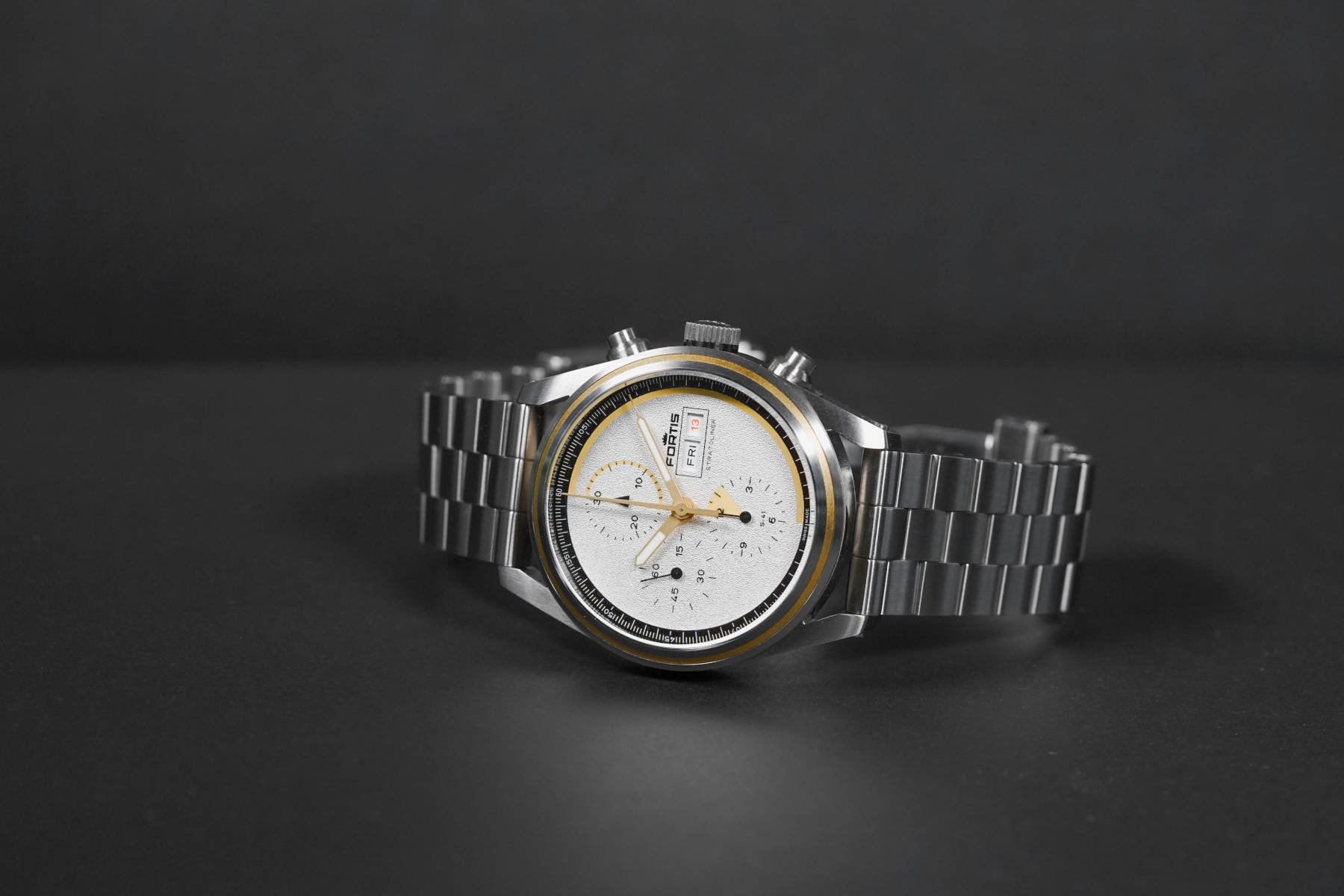 Fortis Stratoliner S-41 White Dust Supernova
The watch itself is a variation of the regular collection Fortis Stratoliner, which the brand introduced in May 2022. I won't go into fine details about the watch today, but if you need a quick refresher, you can read my hands-on review here. I have the Cosmic Gray Stratoliner, and it's a fantastic watch. It's sturdy and reliable, and I fully believe the old story about the Russian Cosmonaut that used his Fortis watch as a hammer while on a mission in space. Seeing how Fortis builds its watches, these things feel pretty indestructible.
The special space-flown Stratoliner S-41 White Dust Supernova carries an extra hint of luxury over the regular collection models. After all, if your watch has been to space, you want an extra bit of pizazz to show off, right? Well, Fortis thought so too. The White Dust Supernova features an 18K gold bezel inlay, an 18K gold case back inlay, and gold PVD hour, minute, and central chronograph hands. Additionally, the dial has gold luminous markings. The overall aesthetic is really nice and offers a different character to the regular collection.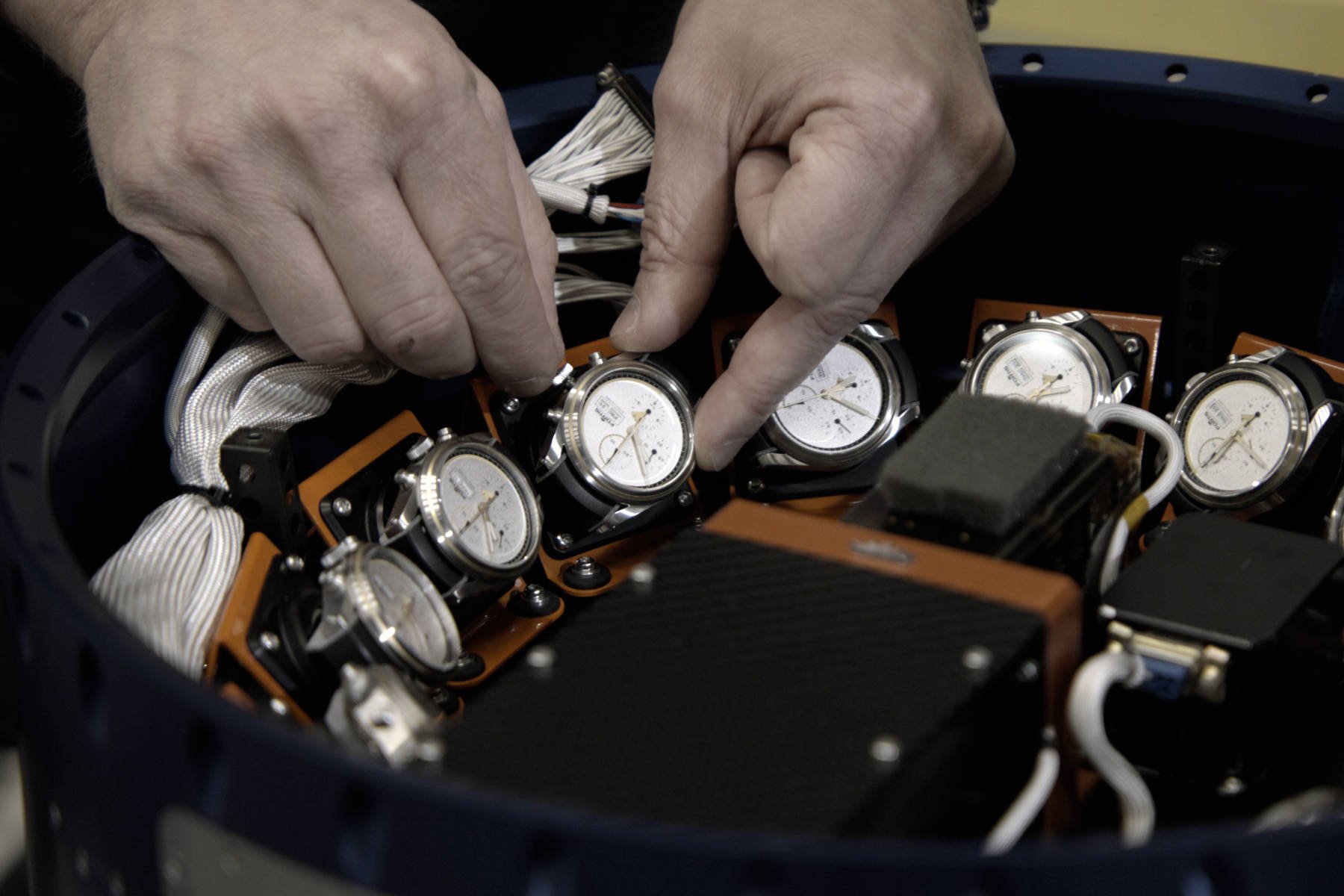 A watch with a real space mission under its belt
While the gold detailing is very nice, the truly special thing about this watch is not just what it is but where it's been. Due to the fact these watches were indeed blasted up to space and came crashing back to Earth, expect a few scratches or blemishes on the watch. But what better start to a watch's journey and conversation? "Oh, this? Yeah, it got scratched upon re-entry to Earth from space."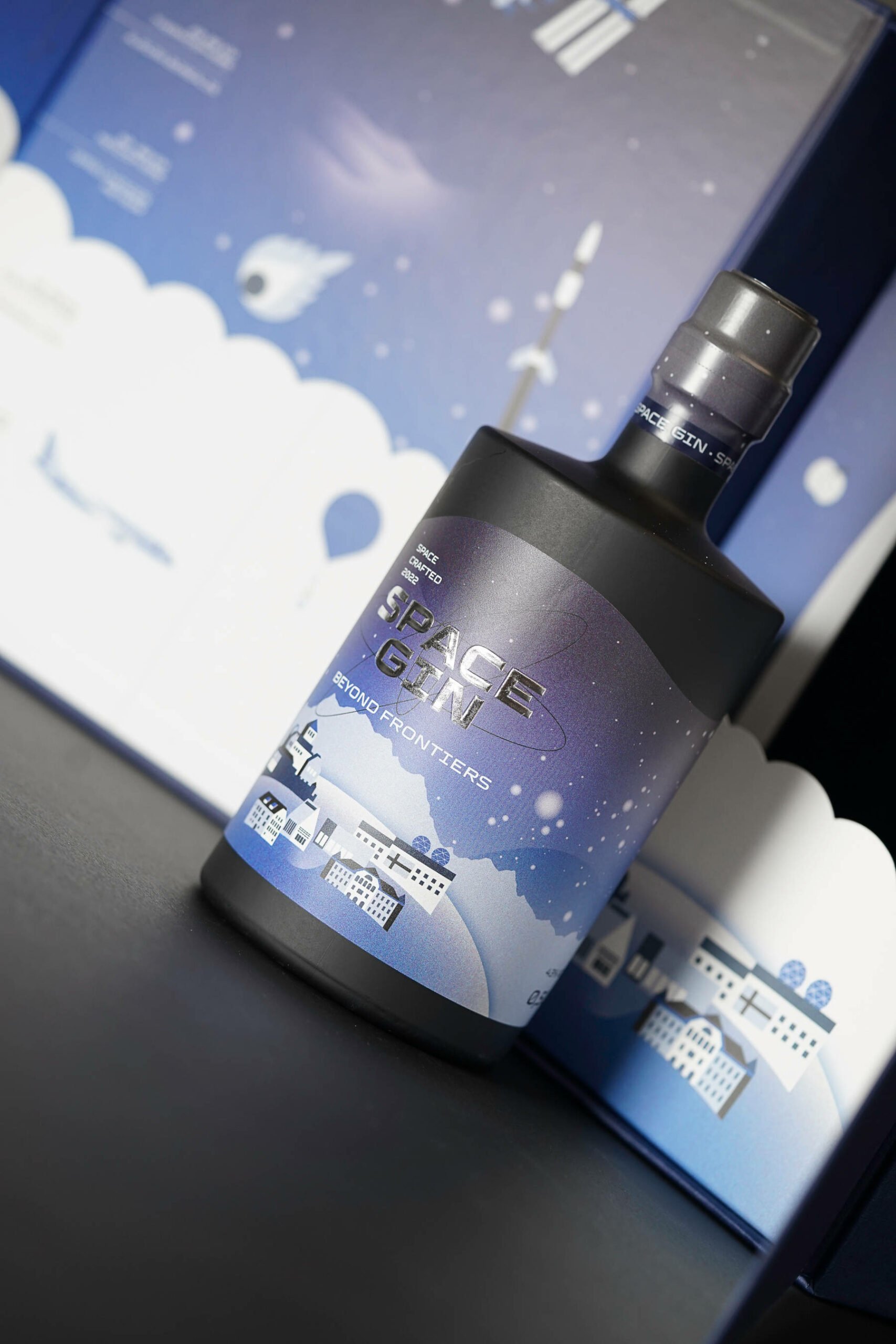 If that weren't enough, the watch comes with a selection of accouterments for a pretty awesome package. One notable inclusion is a bottle of "space gin." This isn't just a gimmick by name. The unique limited-batch gin uses juniper berries that also flew into space on the same rocket mission as the White Dust Supernova. Take it or leave it, but I think that's pretty damn cool.
The White Dust Supernova survived where no human could
Space tourism is gradually increasing but is still limited to the insanely wealthy. Naturally, this means that "space-flown" watches are increasing, and I feel this dilutes the impact of the term a bit. But there's a big difference between a watch that went on a jolly jaunt to space on a wrist versus one that was blasted up on a sounding rocket and subject to the forces and conditions that might rip a human apart. The Stratoliner S-41 White Dust Supernova is a physical testament to the engineering and quality of Fortis watches. Ask anyone who's held a Fortis watch, and they'll agree that they're solid as hell…and now officially rocket-proof! By the way, I urge you again to watch the documentary Fortis put together about the rocket launch missions. You'll see that after the watches crash-landed, they still ran at better-than-COSC specs. Does it get much better than that?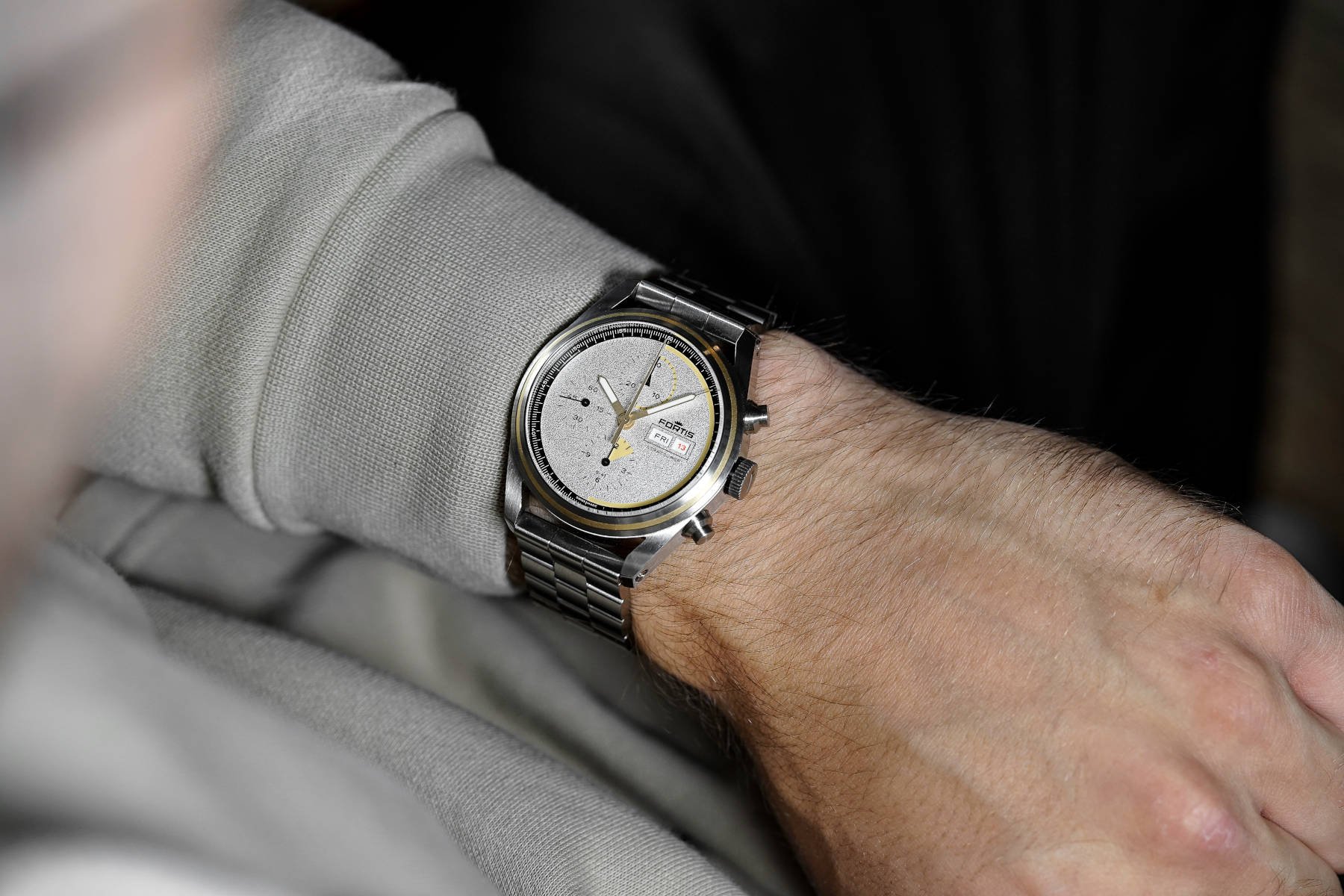 One piece is available exclusively to the Fratelli! Apply to buy!
Fortis has already had a fair bit of demand for these watches. Indeed, we've had people asking about how to get one for a couple of months since the rocket launch at the tail-end of last year. So if you're interested in purchasing one of the 13 pieces, expect some rival competition and demand. That said, Fortis has made one of the 13 pieces available to buy, exclusively to Fratello readers. Does the thought of wearing a genuine space-flown watch on your wrist sound exciting? If so, then read on.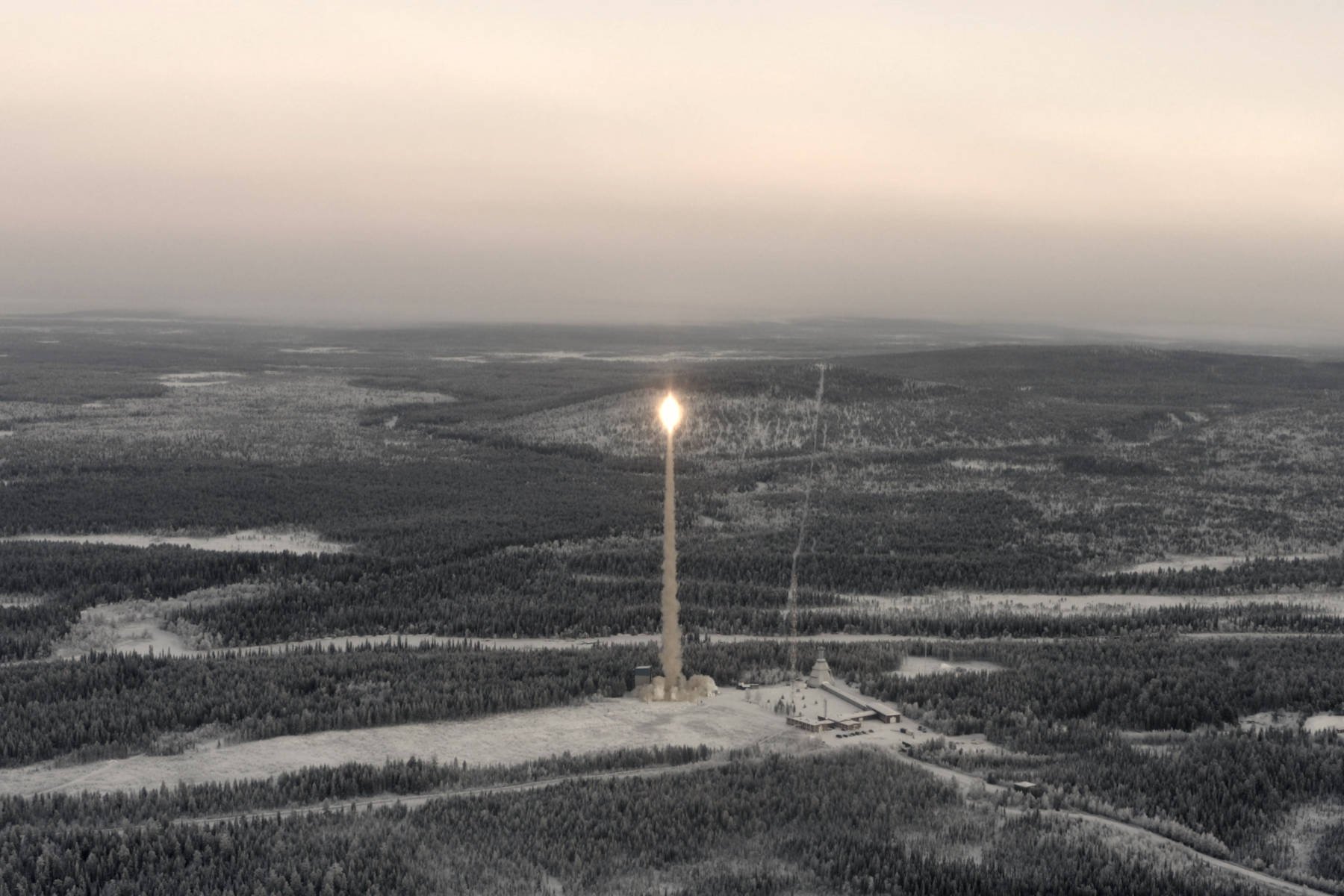 To make this as fair as possible, it's not a case of "fastest finger first." The watch is not available in the Fratello Shop. Instead, like Fortis, we are opening the availability by application. How do you apply? Well, simply fill out the contact form below with your name and email address, and then tell us why you want to own this watch so badly. We will then choose the person who submitted the most interesting/funny/creative answer, who will then be able to purchase one of the 13 pieces. Please note: the form will only be open to submissions until Monday, September 4th.
That said, nothing is stopping you from applying here and to Fortis directly to increase your chances! For Fortis, this project is not about selling out fast but selling these watches to real collectors. In a world of flippers and "investors," I applaud this approach. The winning entries will be contacted by Fortis and be able to purchase one of these super cool space-flown watches!
The Fortis Stratoliner S-41 White Dust Supernova will cost €8,450 / US$8,450 / CHF 8,450. Please fill out the form below to register your interest in purchasing the piece allocated to the Fratello community. In the meantime, you can find more information on the official Fortis website.
This is a preferred-position post. Learn more.
The application process is now closed. Thanks to everyone who applied! We will be looking at all entries and selecting the winner shortly. Keep an eye on your email inbox as Fortis will contact the winning submission directly.
Watch specifications
Model
Stratoliner S-41 White Dust Supernova
Dial
White Dust Supernova dial with dust texture
Case Material
Recycled stainless steel with 18K yellow gold bezel and case back inlays
Case Dimensions
41mm (diameter) × 50mm (lug-to-lug) × 15mm (thickness)
Crystal
Sapphire crystal with dual-side AR coating
Case Back
Smoked sapphire display
Movement
WERK 17 — Stratosphere-tested self-winding chronograph (La Joux-Perret base) with column wheel, 28,800vph frequency, 60-hour power reserve. Regulated to the Fortis Performance Standards, featuring specially designed bridge and tangential micro-screw regulation for ultimate robustness.
Water Resistance
20 ATM (200m)
Strap
Stainless steel Block Bracelet (21mm width) with quick-adjustable Slide Clasp
Functions
Time (hours, minutes, small seconds), 12-hour chronograph with central seconds hand
Price
€8,450 / US$8,450 / CHF 8,450
Special Note(s)
Limited to 13 pieces. Purchases are via application only. One piece is available to the Fratello community via the contact form below. Other pieces available by applying directly to Fortis.