Introducing The Grand Seiko Evolution 9 SLGA015 Diver
The newest diver from Grand Seiko brings the looks
Whether we're discussing Grand Seiko or Seiko, it's clear that watch fans are on the lookout for a Submariner killer. Therefore, when I saw news of the new Grand Seiko Evolution 9 SLGA015 diver, I perked up and read the press material right away. Is this the all-conquering watch that we desire? Let's see…
These days, Grand Seiko and Seiko like to keep themselves separate, but for an old-school die-hard like me, that's tough. I love Seiko divers and I don't really care where they come from! I've managed to collect most of Seiko's vintage divers, so I'm always looking at what both brands have to offer when something new drops. Both Seiko and Grand Seiko play on lineage as much as anything, so it's fun to pick out the connections with prior models or existing non-divers. The latter is where we'll focus today because the Evolution 9 SLGA015 diver is a sporty take on the Evolution 9 series (think White Birch and you're in the ballpark).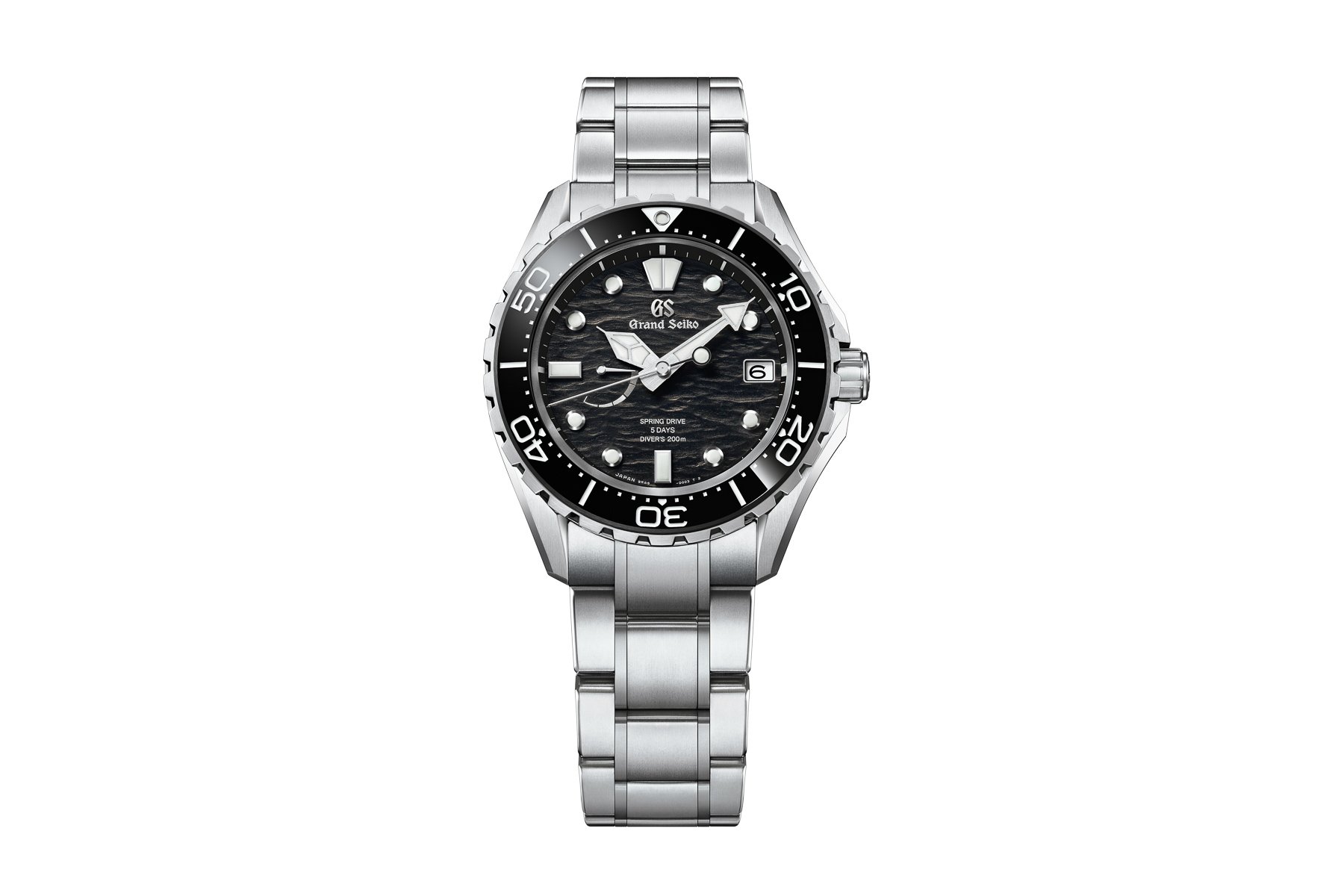 The Grand Seiko Evolution 9 SLGA015 diver
We can cut to the chase and reveal a couple of key characteristics of the new Evolution 9 SLGA015 diver. First, this watch uses the 9RA5 Spring Drive movement with a whopping five days of power reserve and accuracy of ±0.5 seconds per day. Second, the watch is made of scratch-resistant high-intensity titanium. In order to frame this watch, I admittedly needed to do a little homework to help put things in perspective. So, let's spend some words on similar watches within the Grand Seiko lineup.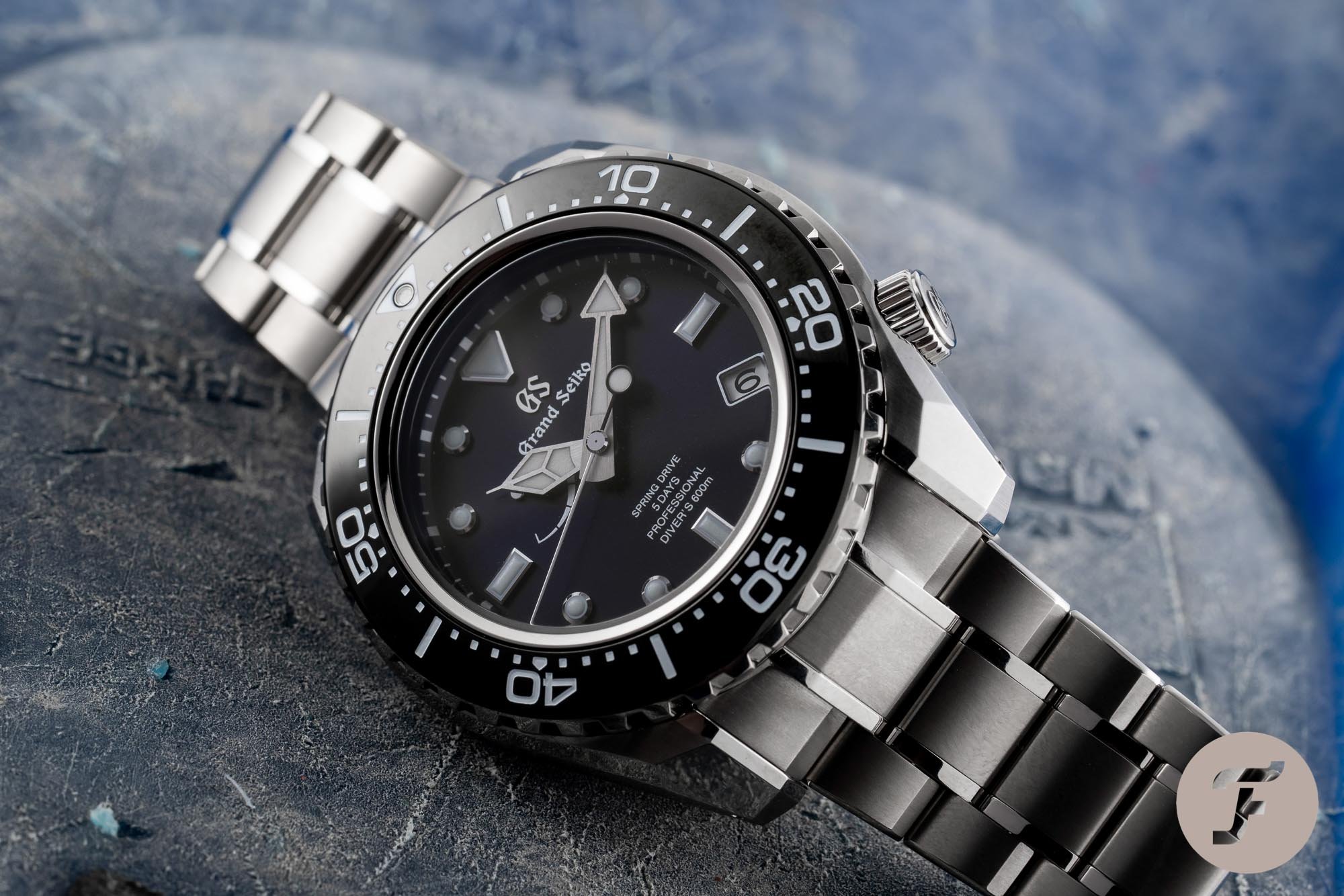 The Grand Seiko SLGA001 60th Anniversary diver
The first watch worth mentioning is the Grand Seiko SLGA001 60th Anniversary diver. G2 reviewed this one back in 2020, and while he enjoyed, it, this piece is no small fry. Grand Seiko made 700 of these watches using the same high-intensity titanium we'll see in today's Evolution 9 SLGA015 diver. Here, though, the watch came in at a thunderous 47mm × 16mm. It did, however, debut the 9RA5 movement that is in today's watch. Grand Seiko made this a professional watch, and as such, it had 600 meters of water resistance. Pricing was stout at €11,500.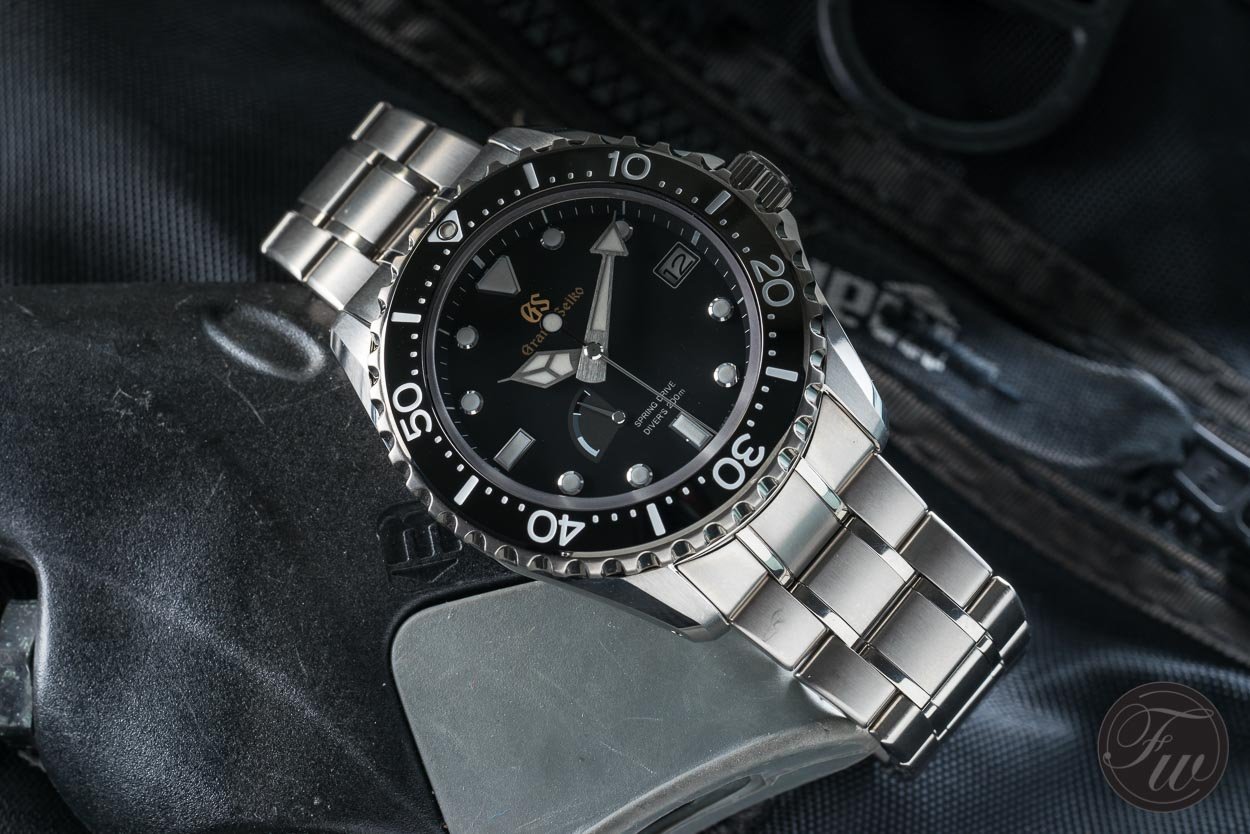 The Grand Seiko SBGA463
The Grand Seiko SBGA463 is currently in the lineup and part of the Sport Collection. This watch also uses high-intensity titanium, but things change in the engine room. Here, Grand Seiko uses the 9R65 Spring Drive movement with three days of power reserve. Robert-Jan reviewed its near-identical predecessor, the SBGA231 (shown above) back in 2019 and while he liked it, he felt that it brought a lot of Submariner looks. The current SBGA463 differs in the design department with luminous application to the right of the date window — an ISO requirement. This watch clocks in 44.2mm × 14mm and currently retails for €7,700. You can find more information on this watch on the Grand Seiko site.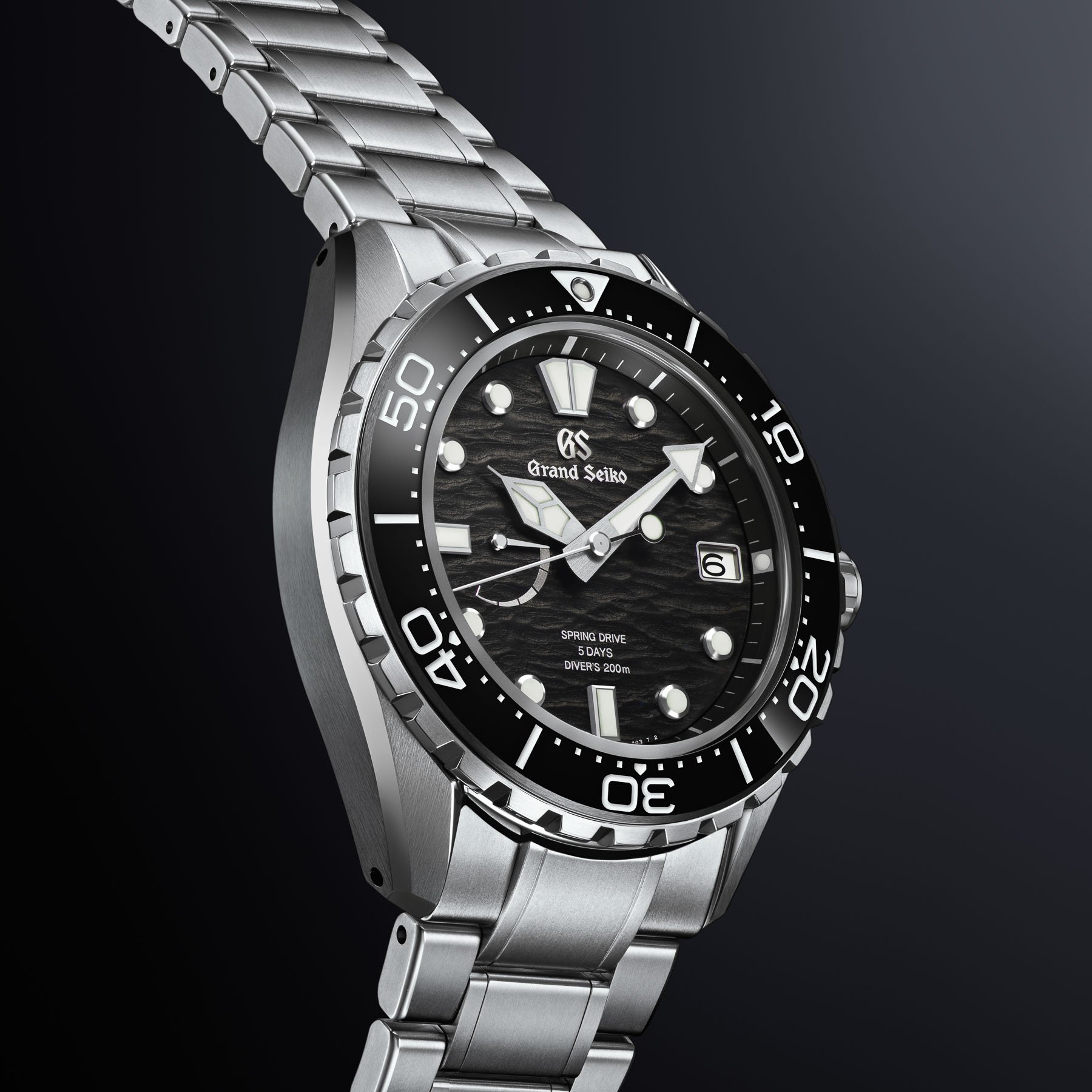 Back to the main story
Ok, now that you've seen a couple of titanium Grand Seiko dive watches, let's focus on the latest entrant, the Evolution 9 SLGA015 diver. This watch debuts a new case design for Grand Seiko that takes its cues from the Evolution 9 series. Wide-chamfered lugs sweep towards the case middle, undulating to form protectors around the screw-down crown on the right side. On top of the case, we get a bezel with chunky teeth and a ceramic inlay (something the other watches above don't have). As an aside, I really like the bezel design; it's clean and unfussy.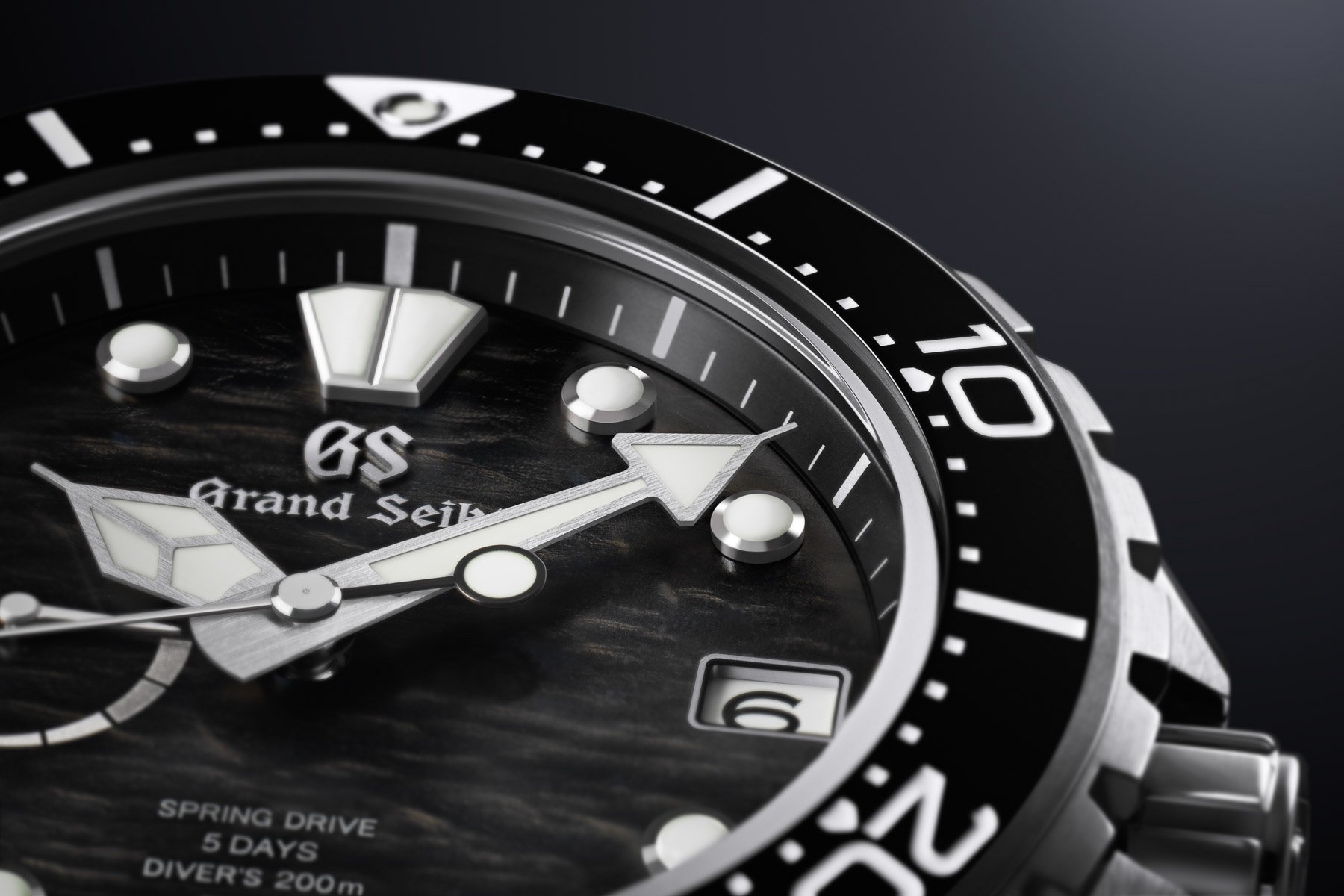 A dial inspired by the Kuroshio Current
As always, the dial is where watches either keep or lose the plot, and I'm pleased to say that the Evolution 9 SLGA015 looks fabulous. Instead of an inscribed or glossy dial, Grand Seiko brought its surface artistry to a diver! This is no White Birch — duh, it's black — but it does bring a story like so many GS watches. This time, it's the Kuroshio Current, aka the Black Stream, that inspires this textured dial. Story time aside, I love that this dial is different than just about any diver out there. The index at 12 o'clock is a riff on the dressier Evolution series, while the cathedral hour hand and arrow-tipped minute hand carry over from other Grand Seiko divers. An applied GS logo helps amp up the classiness factor.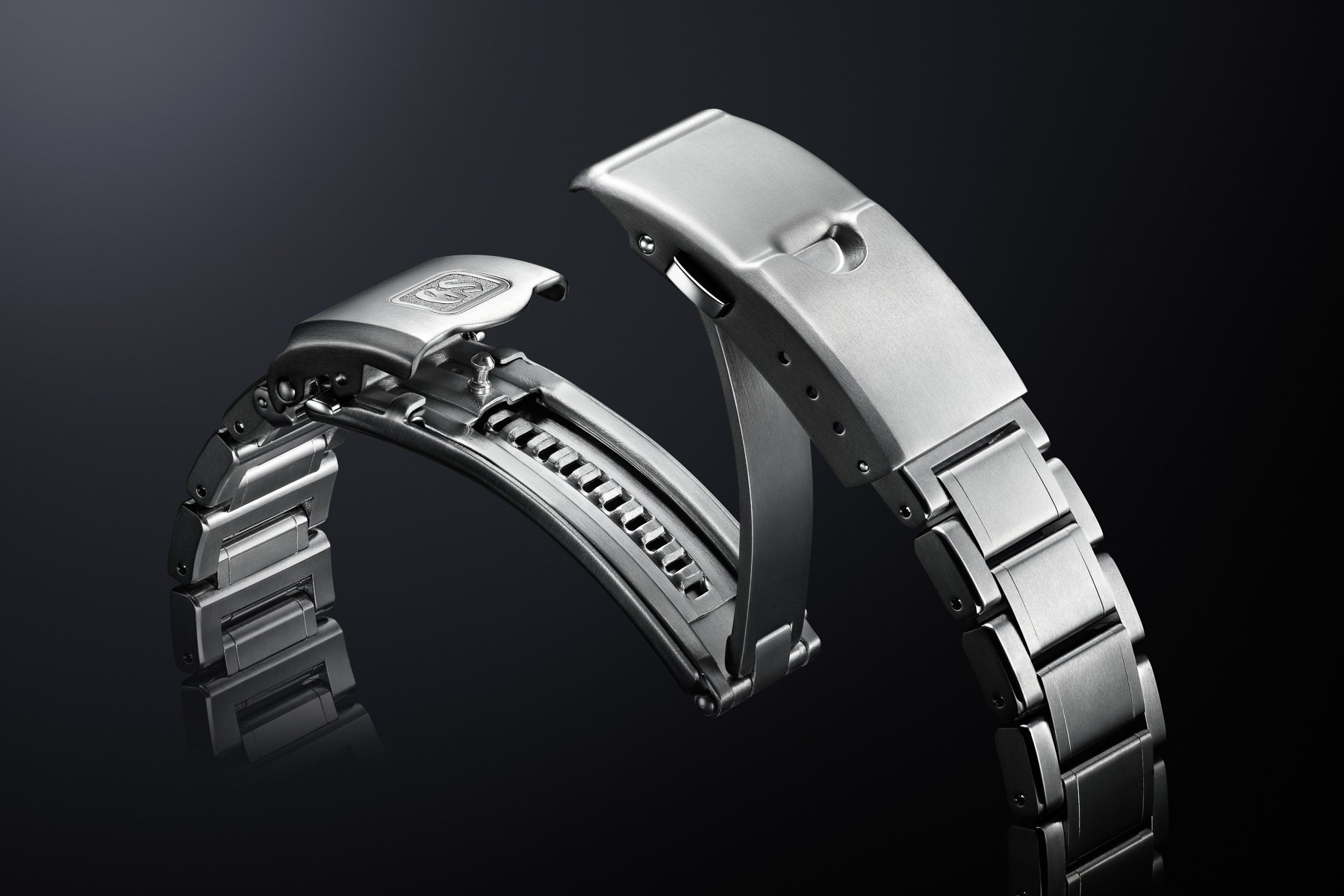 Other details
So, I haven't addressed the elephant in the room, and that relates to size. We don't have info on the lug-to-lug measurement at the moment, but the new Evolution 9 SLGA015 diver comes in at 43.8mm × 13.8mm. Therefore, it's a tad smaller than the Sports model currently on offer, but this is still not a petite watch. That's a bit of shame for someone like me because I think this just might be the best-looking Grand Seiko diver yet. These pieces have 200 meters of water resistance and come on a titanium bracelet with a flip-lock, push-button release, and extension. As you can see above, this is the bracelet that Grand Seiko has used for quite some time, and let's face it, you either love it or you don't.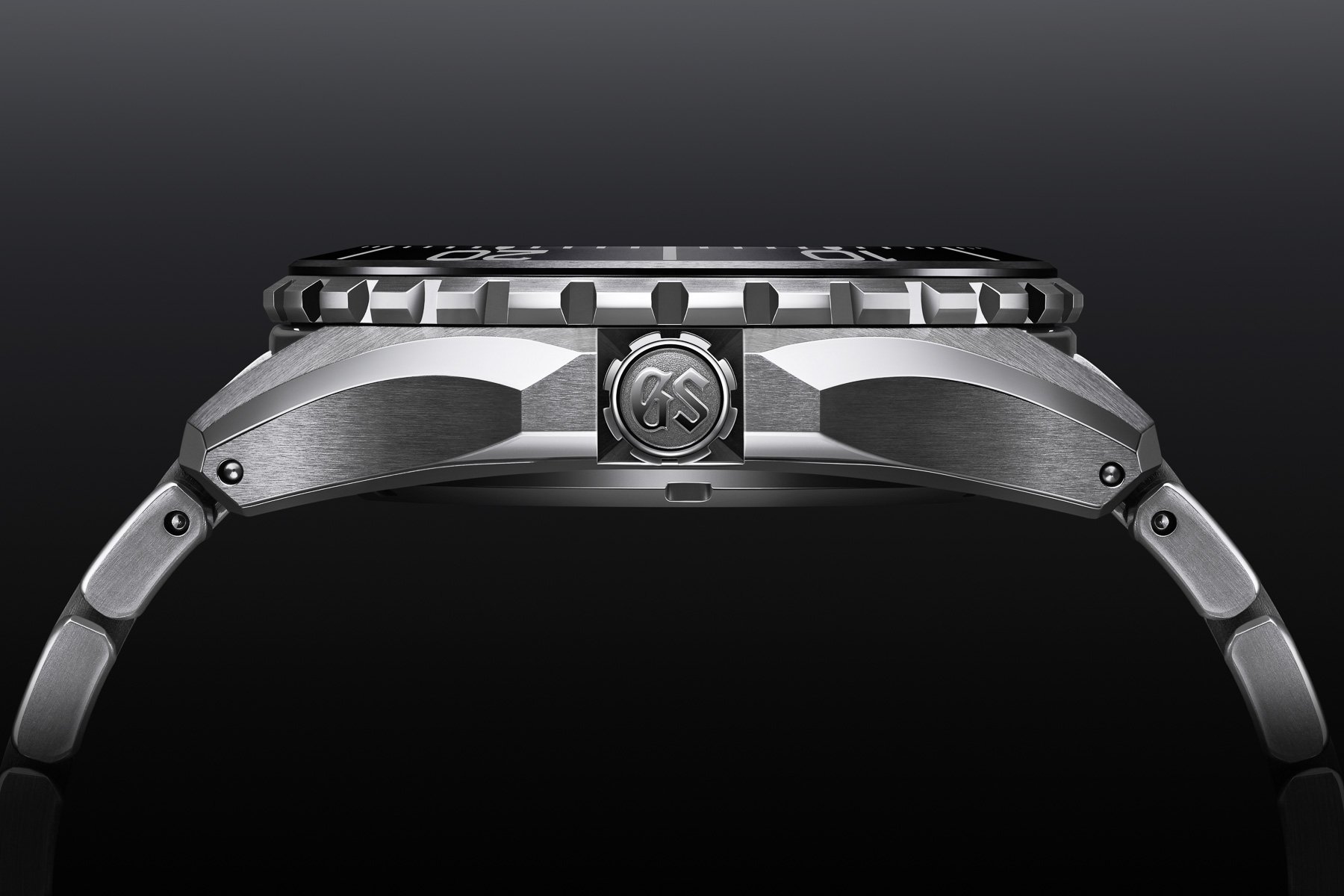 Final notes, pricing, and availability
The Grand Seiko Evolution 9 SLGA015 will retail for €11,800 and will go on sale in August. There's no doubt about it, this is a luxury dive watch, and the price reflects that. Coming back to my original question, is this the Submariner killer we've been waiting for? Judging by the looks and the specs, this watch definitely has what it takes to battle the coronet. Yet, the size still makes it a watch for only part of the watch-buying crowd — those with big wrists. Aside from the depth rating, maybe it's more of a Sea-Dweller competitor. Let's toss the Rolex comparisons away, though, because I think Grand Seiko has managed to come up with a great watch that manages to capture its very own design language. That makes it rather worthwhile on its own.
For more information, visit the official Grand Seiko site.