Sunday Morning Showdown: Grand Seiko SLGA019 Vs. SBGA481
A battle of two new Spring Drive Grand Seiko watches with radically different looks
Butter up your toast and pour yourself a fresh cup of coffee, but be quick with your breakfast because it's Sunday morning, and it's time to rumble! In this installement of Sunday Morning Showdown, we put two brand-new Grand Seiko Spring Drive models head to head — the SLGA019 and SBGA481. There hasn't been a dull moment in Grand Seiko's release calendar this year. However, with the sheer number of new models released during Watches and Wonders in March, it's worth looking back at two models you may have missed. The only twist is that you'll have to pick your favorite at the end. As much of an internal dilemma as that may be, Thomas and Nacho will do their best to persuade you to give them your vote.
Virtually exclusive to Grand Seiko (except for very few high-end Seiko models), the magic of Spring Drive technology has become synonymous with the brand. Its uniquely elegant and perfectly smooth sweep is unmissable. However, the brand doesn't reserve these movements for only its most classical models. The Spring Drive range is now as eclectic as Grand Seiko's catalog. Today's two contenders perfectly encapsulate this. So, will it be the deep blue textured dial of the SLGA019 that will take your vote? Or will you opt for the uniquely sporty and rugged charm of the SBGA481? Before we answer that, let's take a look at last week's showdown!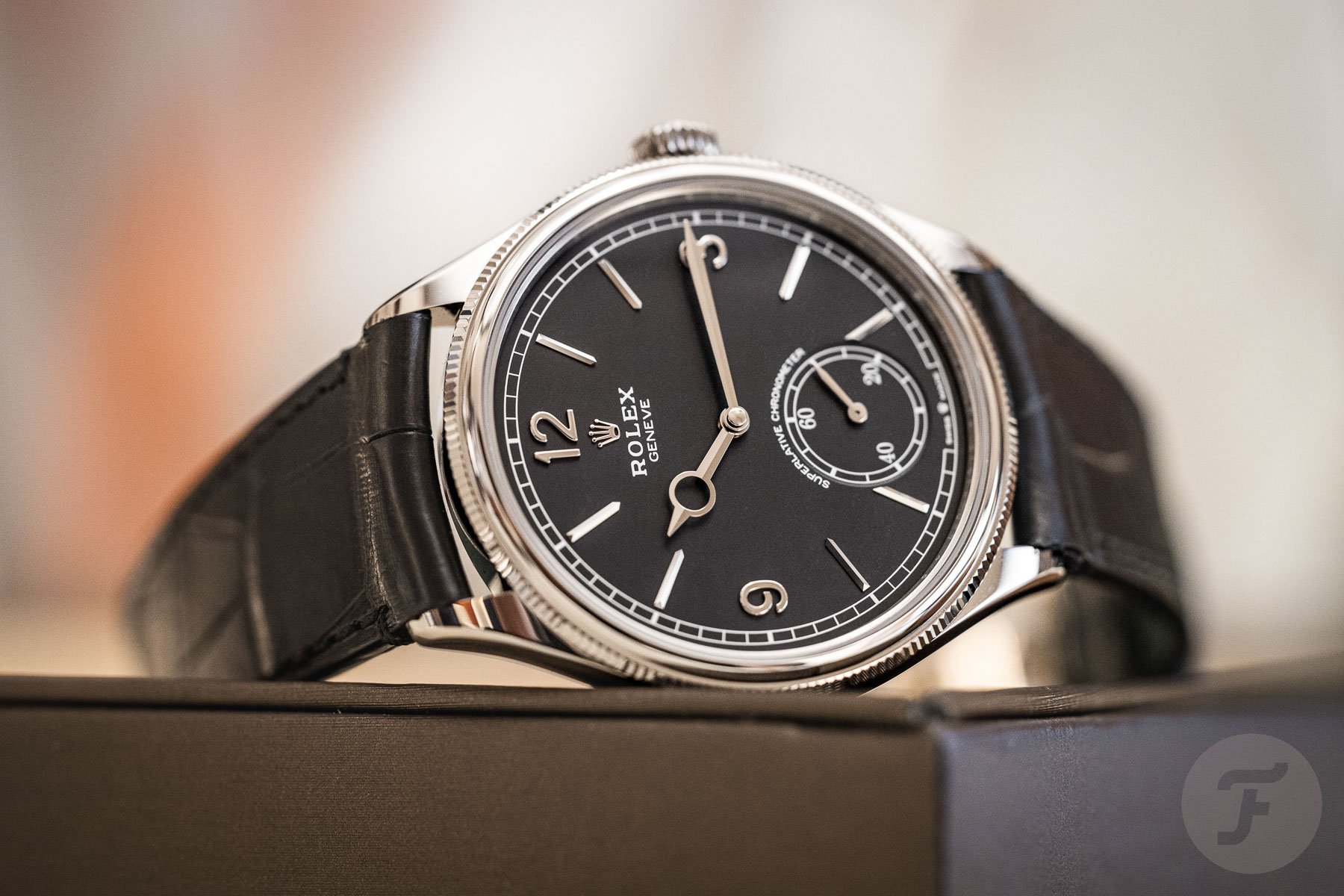 Rolex Perpetual 1908 vs. Audemars Piguet Code 11.59 Selfwinding
Last week, we saw two unusual offerings from their respective brands battle for the win. Ultimately, the AP Code 11.59 was not a match for the brand-new Rolex Perpetual 1908. That's just about all I can come up with to say here. Am I surprised? Not particularly. As far as an oddball model from two brands known primarily for sporty steel watches, the two follow different approaches. The 1908 strikes me as erring on classicism instead of the 11.59's more unashamedly modern aesthetic. Regardless, you cast your vote, and the Rolex took the crown! Now, let's get into today's Grand Seiko battle.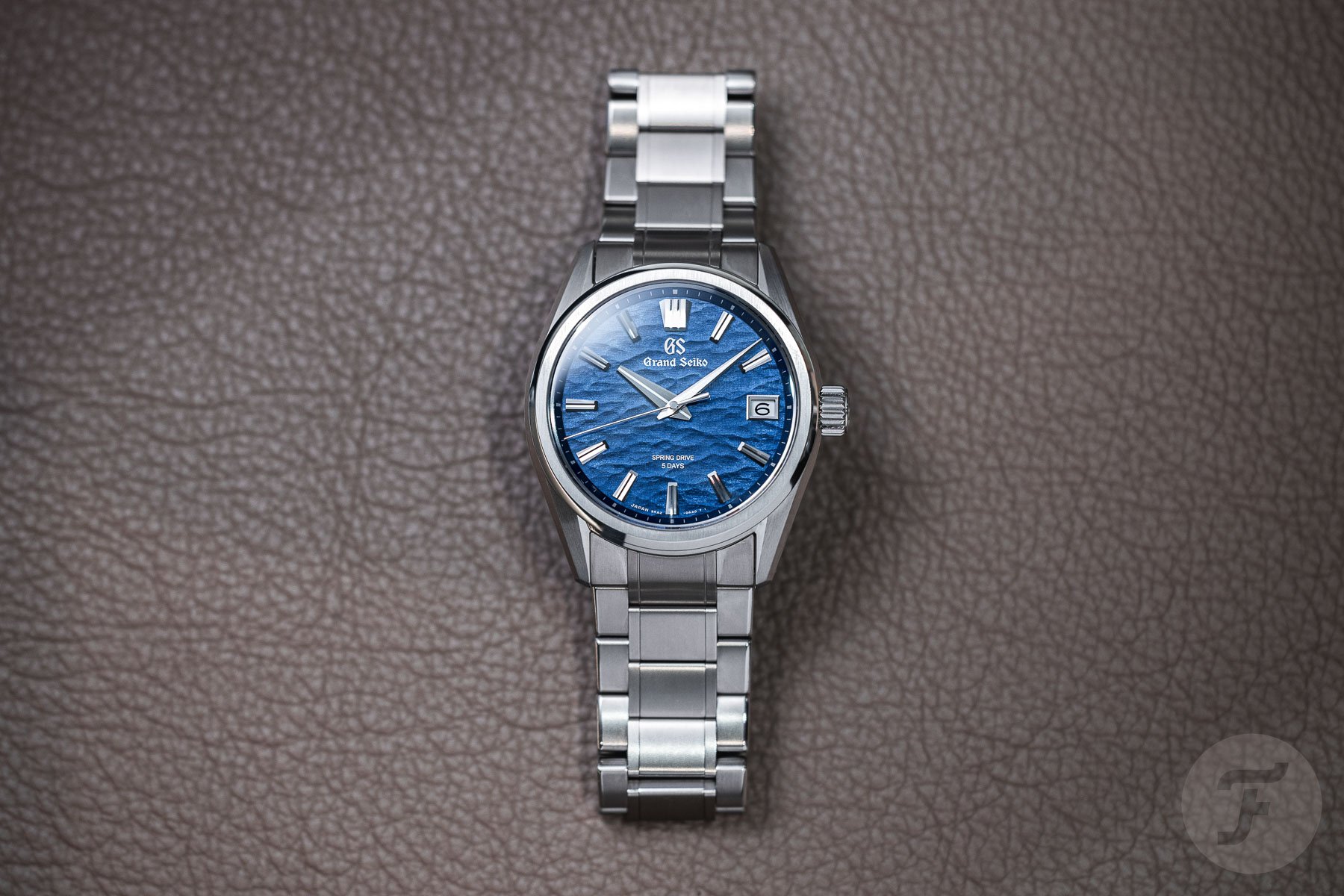 Nacho: The Grand Seiko SLGA019
Try as I might, it seems I always end up being dealt the Sunday Morning Showdown Grand Seiko card. I've mentioned before how despite my respect for the brand, it's one I have a hard time connecting with. However, the SLGA019 has all the ingredients necessary for a refreshing Grand Seiko cocktail I'd be keen to drink. I know what you're thinking, but I'm not referring to blue curaçao — this dial is no Blue Lagoon. However, it is inspired by the azure waters of Lake Suwa in Japan. These are waters that are not shaken but instead stirred by an early morning breeze. Grand Seiko's poetic inspiration for its dial and my sudden thirst for a bright blue cocktail aside, I genuinely find the SLGA019 a killer watch.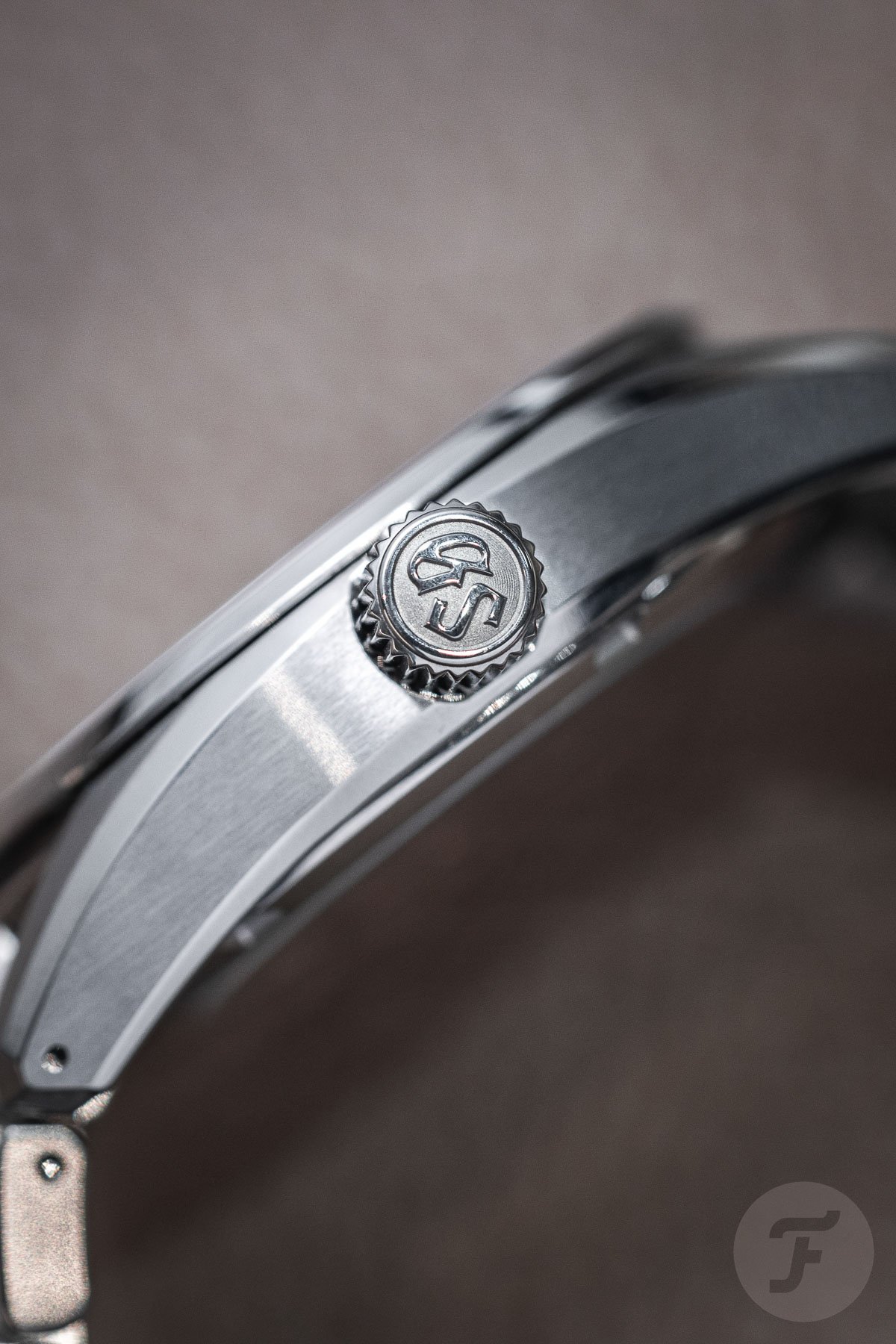 I mentioned a perfect mix of ingredients, but what are they? Well, you start with a well-proportioned and beautifully shaped Evolution 9 glass. You add two measures of texture, a dash of symmetry, and a squeeze of color. Stir over a morning breeze while staring disdainfully at any watch with a power reserve indicator on the dial, and you have yourself a deliciously refreshing Grand Seiko. Serve over ice, and do make sure to consume responsibly!
Compared to a watch that could give the drink of the summer a run for its money, I find the SBGA481 to have the appeal of a styrofoam Big Gulp cup of banana-flavored yogurt drink that's been left in the sun just a little too long. No thank you, Thomas; I don't want to try a sip. Your drink has gone flakey and developed some red spots, and is that a fly floating on its surface? Oh no, it's a power reserve indicator; even worse! What's that? Are you saying it looks like a lion? An amateur-taxidermied one at best.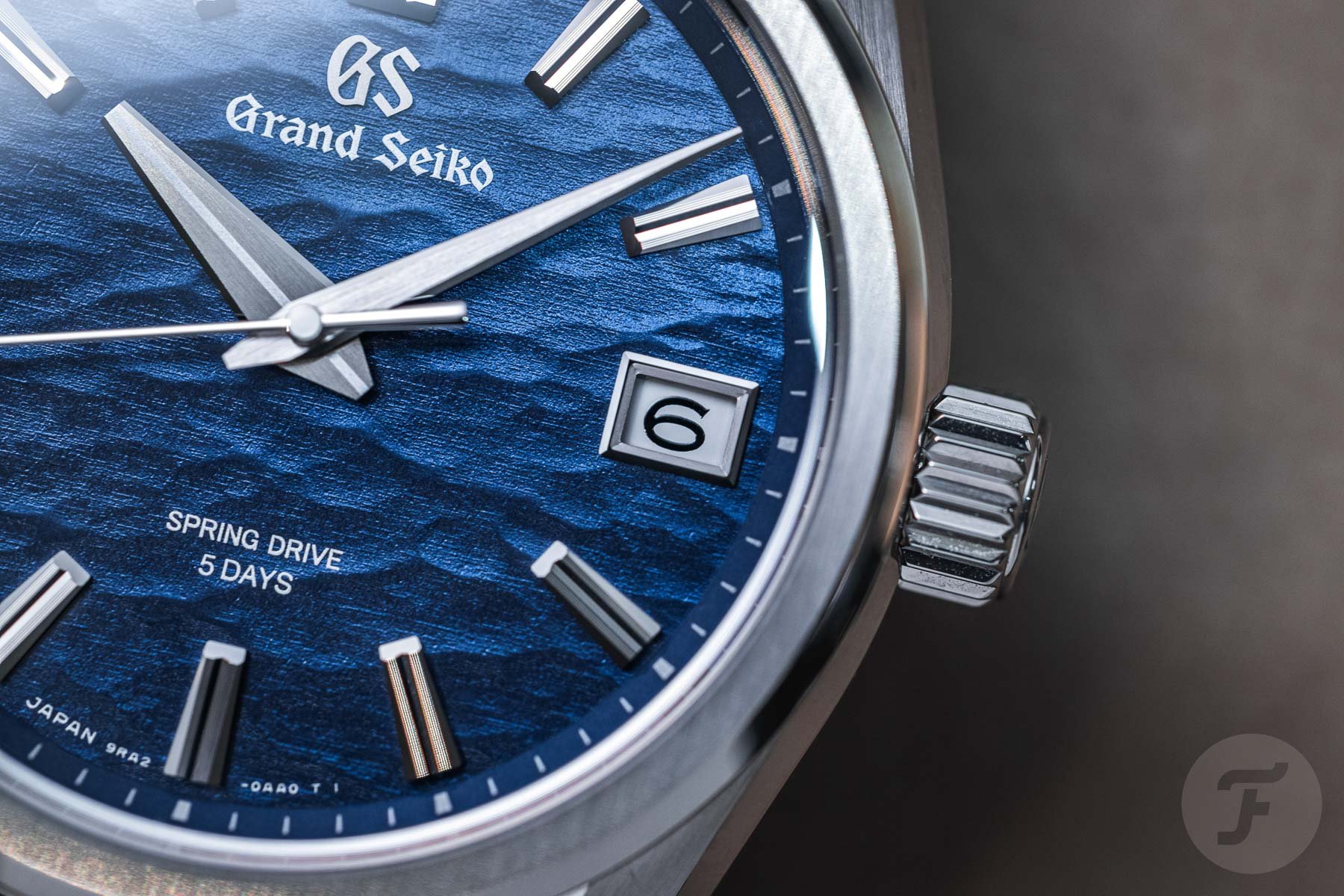 An exemplary Grand Seiko
About a year ago, Grand Seiko introduced the SLGH017 (aka the "Night Birch"). I had the opportunity to see it in the metal and photograph it. During the process, I realized this was a Grand Seiko that I could easily see myself wearing. I loved the size, its heavily textured dial, and the minimal text on it. The only thing that put me off was the fact that I already own my fair share of black-dialed, steel-cased sports watches. Little did I know that less than a year later, Grand Seiko would delight me with a watch that takes everything I liked about the SLGH017 and turns it up to 11. A Hi-Beat movement? Let's raise that to Spring Drive. A gorgeous vertically textured black dial? Not bad, but let's try an even more stunning watery blue dial.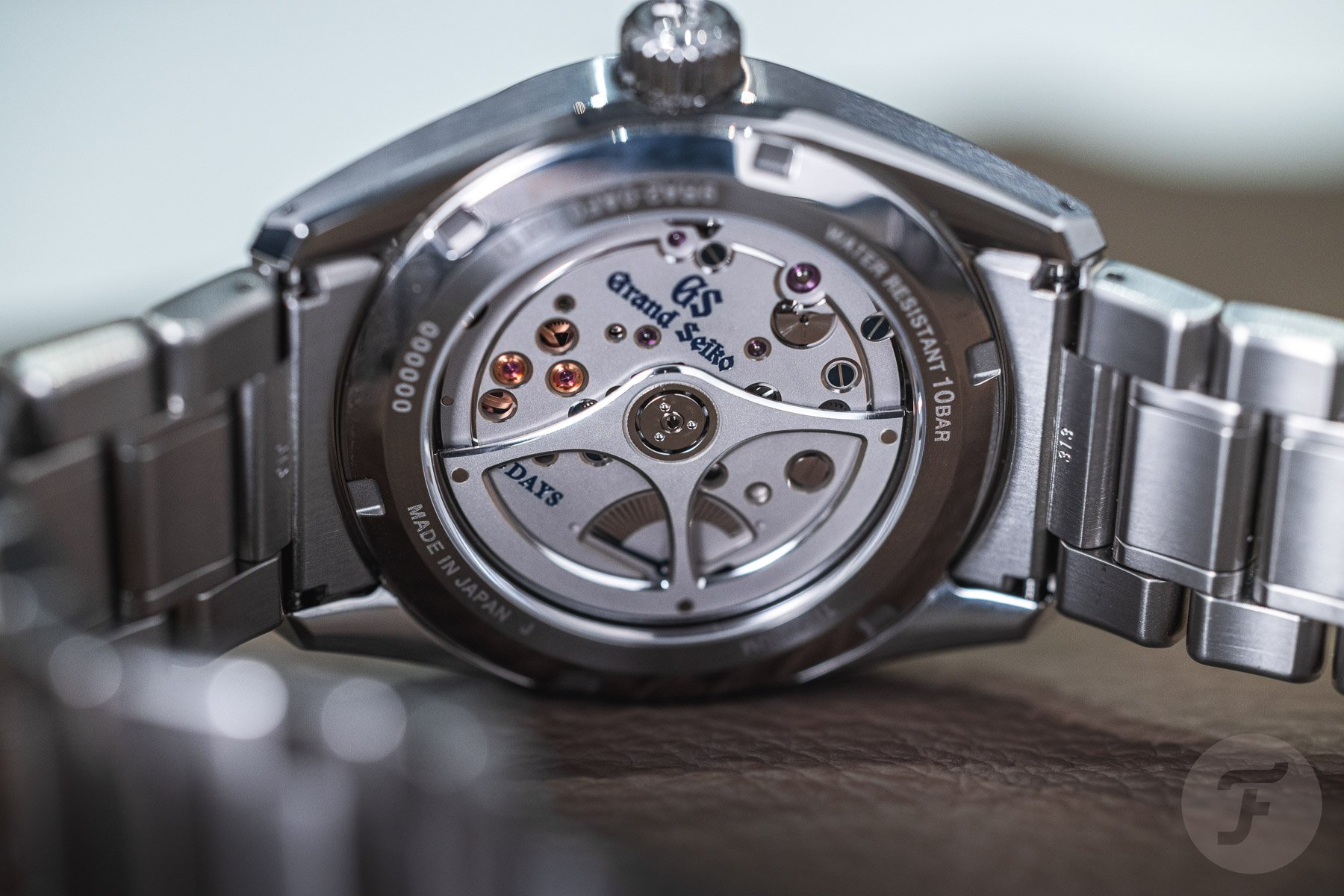 If you wake up early and head down to Lake Suwa, you'll experience its waters before dawn (as expressed in Grand Seiko SLGA021). But if you wait long enough and a breeze picks up, you'll get to see the phenomenon captured in the SLGA019's dial. If Japan is too far, you can shell out €11,000 and admire this phenomenon in miniature form on your wrist. Contained within the lovely titanium Evolution 9 case, its unobstructed, uncluttered beauty and classic, wearable form should take the win today!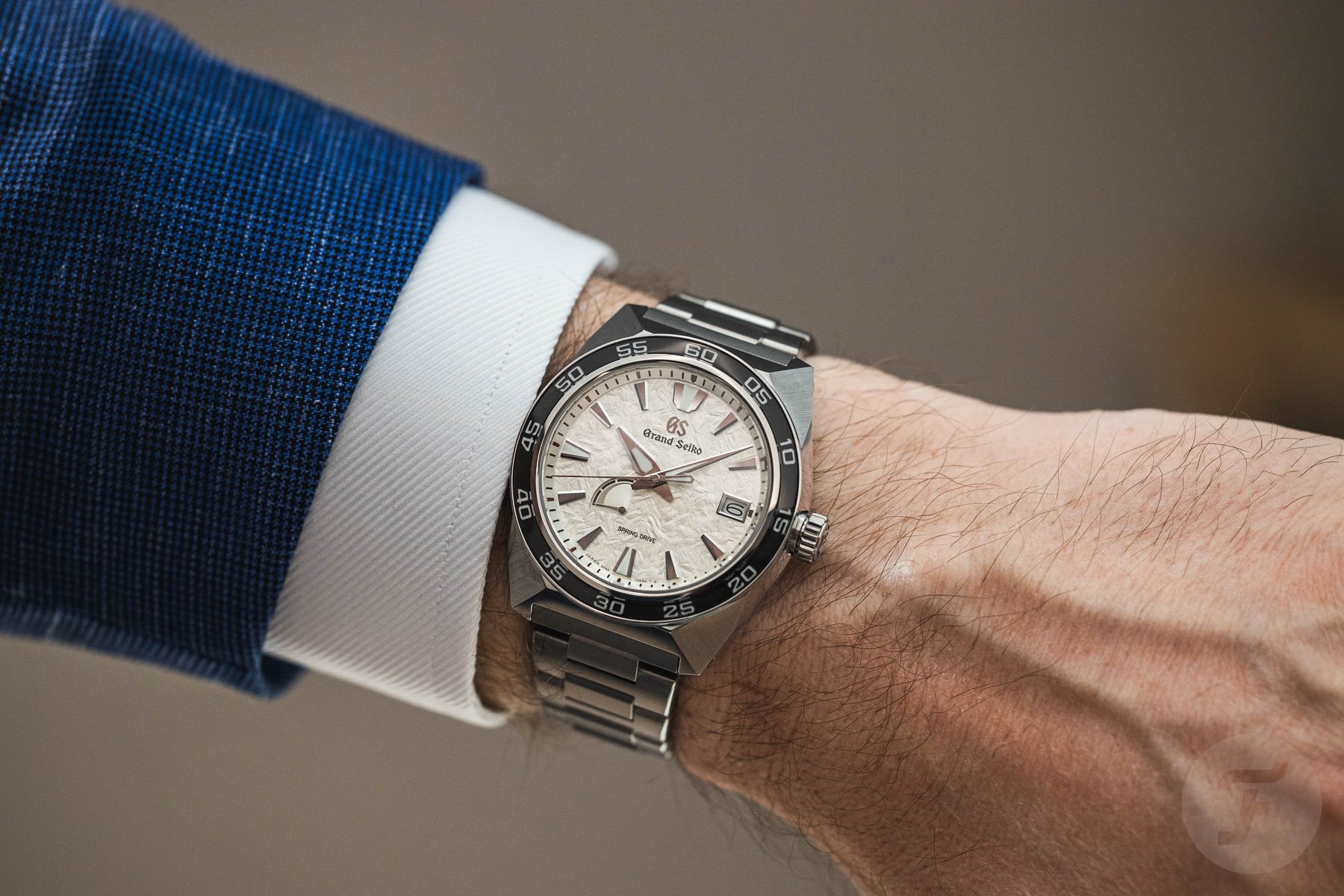 Thomas: The Grand Seiko SBGA481
Wow, Nacho! That was vicious! You do know some people would pick a styrofoam cup over a cocktail glass, right? Just ask Lil Wayne. In any case, I know you and Grand Seiko have your relationship status on Facebook set to "It's complicated." This Sunday Morning Showdown shows precisely why that is, though: you are not leaning into it. You are trying to dip your toe into Lake Suwa when you should just take the plunge.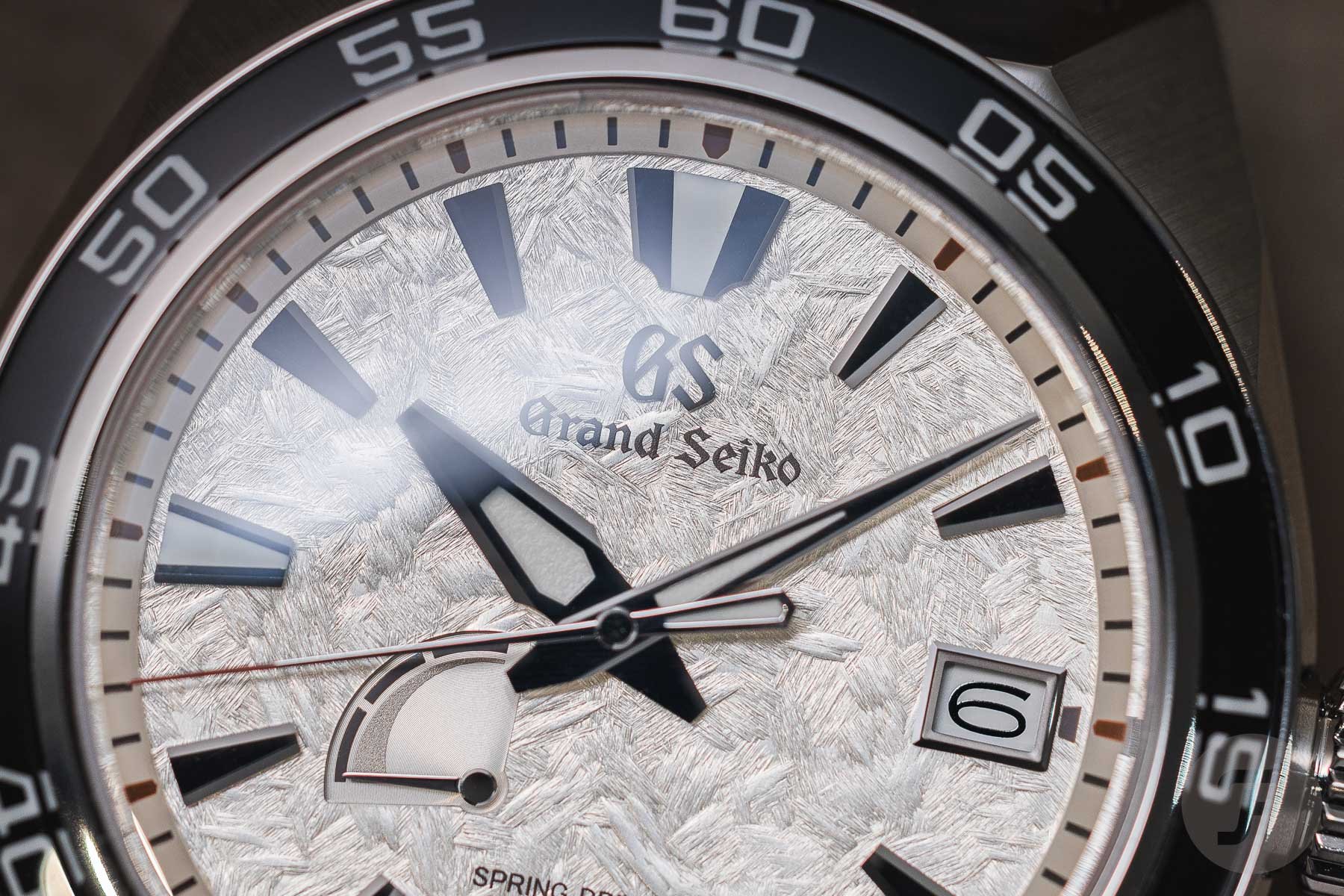 The Grand Seiko you picked is palatable to you because it so closely resembles a ton of other watches you actually like. But tell me this: would you buy the SLGA019 over a Datejust or an Aqua Terra? I know you wouldn't. And why not? Because it is steering too close to what was done before to be truly original. You don't want Nissan to release something that looks like a BMW 3-series. No, you want Nissan to release a Skyline.
Enter my SBGA481. This is unapologetically Grand Seiko. This is "GS turned up to 11," to use your words. It is too big, too light, too complicated, and super awesome as a result.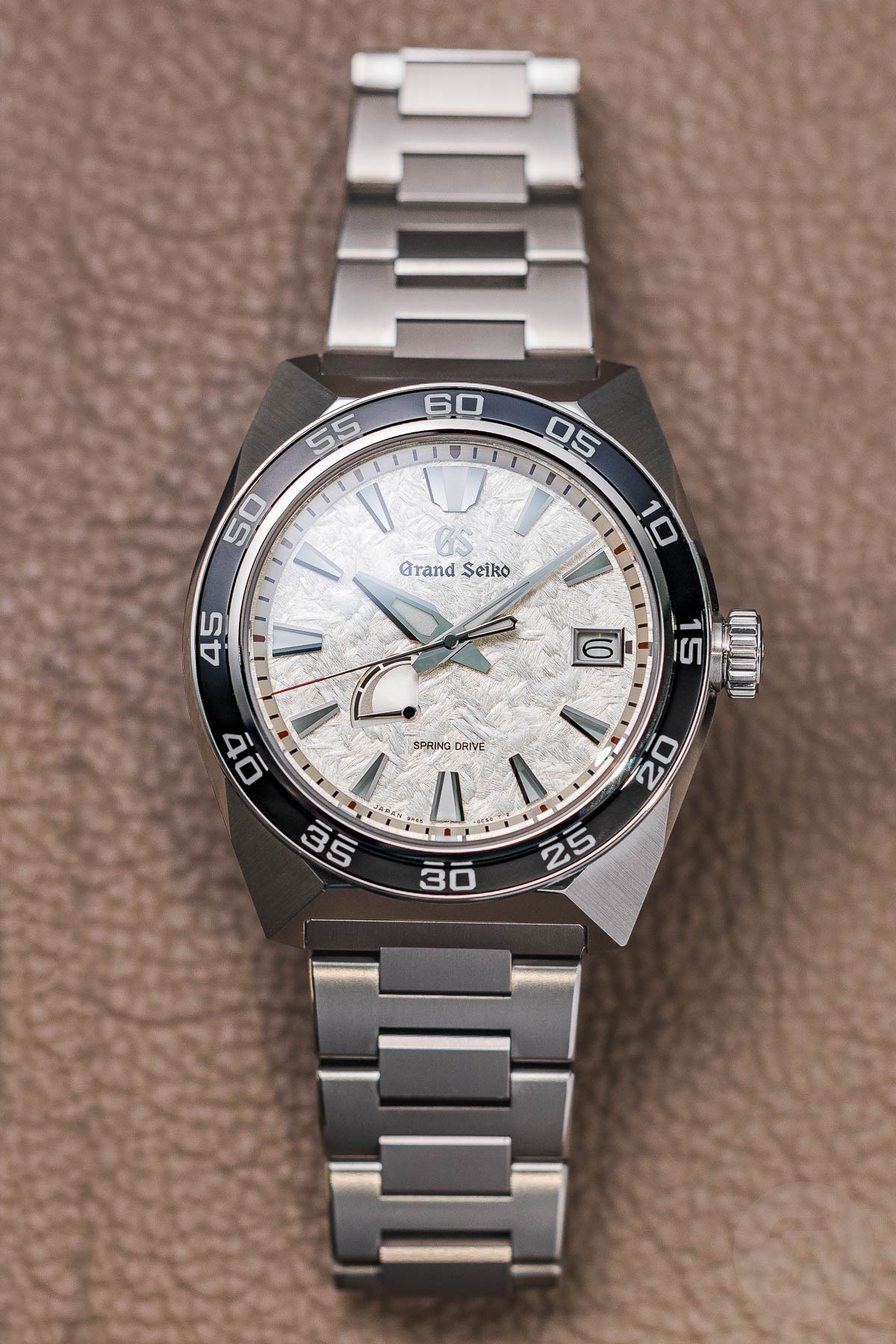 The Grand Seiko SBGA481
Granted, your pick is probably better looking and has an objectively better design. But the SBGA481 is more fun. You can just see that the designers were free to go where they wanted to. This isn't a watch that was designed from an Excel sheet with prospected sales figures. This is a bonkers creation that only Grand Seiko could have made.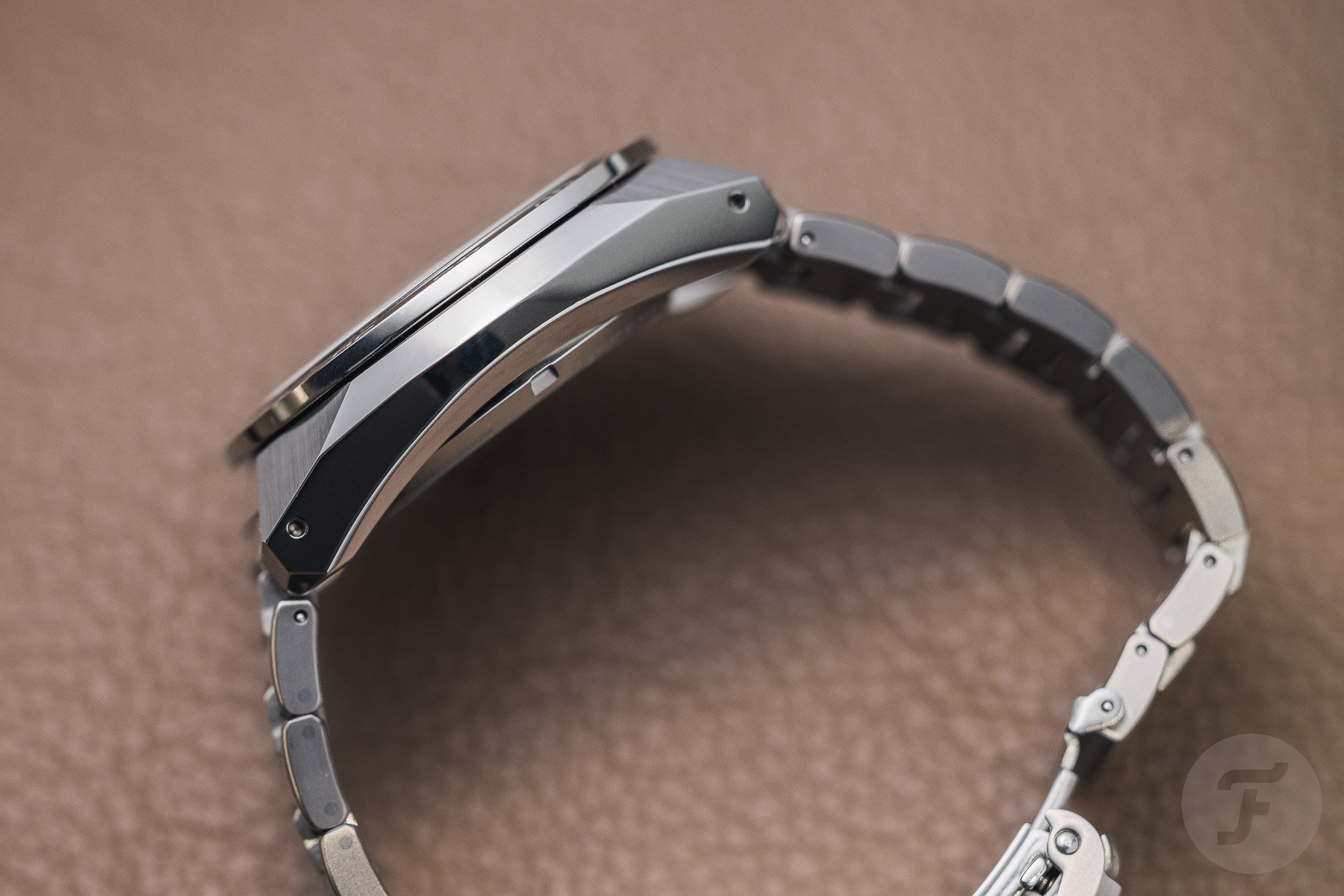 But I am cutting the SBGA481 short here. The H-link bracelet is actually the first GS bracelet that I have ever found myself liking. The 44.5 × 50mm case, with all its angles and flat surfaces, is a thing of beauty. On top of that the hour hand looks like a letter opener from the future. Sure, the red on the dial is a bit much, but it isn't quite as pronounced as the press images suggest.
And then there is the power reserve indicator. I know you hate it, Nacho, but again, this is the essence of Grand Seiko. It has a certain geeky, techy vibe in the good sense, that happily sacrifices pure beauty for a little complexity. If you want a perfectly clean and simple watch, get an Oyster Perpetual. If you want a Spring Drive Grand Seiko, you are getting a weirdly placed little extra feature on the dial. That's the entire point. Embrace it! So don't be afraid to go all in. Just pick the SBGA481 and enjoy Grand Seiko to the absolute fullest.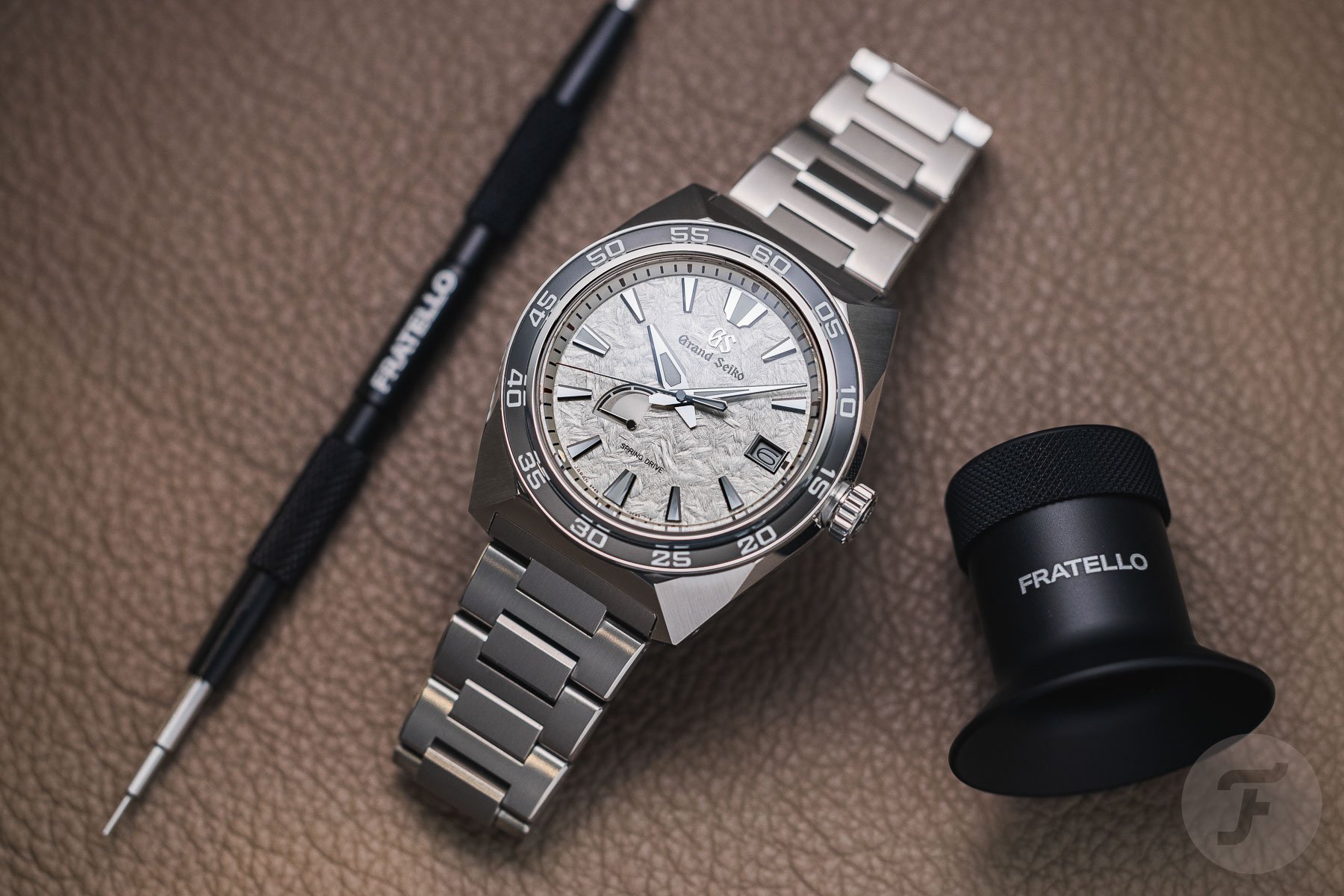 Cast your votes
Okay, there we have it — this week's Sunday Morning Showdown Grand Seiko edition. These two watches may fly under your radar, but they both deserve some more attention. One is arguably better looking, while the other is more daring and unapologetically GS. Which is your pick? Cast your vote below, and let us know why in the comments below.
Grand Seiko SBGA481 Vs. Grand Seiko SLGA019