Sunday Morning Showdown: Rolex Perpetual 1908 Vs. Audemars Piguet Code 11.59 Selfwinding
Which of these two not-so-obvious choices does better when stepping out of the shadow of its brand's superstars?
Grab a drink, take a seat, and get yourself ready to rumble. It's time for another Sunday Morning Showdown! This week's episode promises to be an interesting one because neither of today's watches is its brand's bread and butter. Ask anyone with a passing familiarity with watches to which brand the Submariner and the Datejust belong, and nine out of ten will know it's Rolex. The same is probably even true about Audemars Piguet and its Royal Oak. But that's not something you can say about the Rolex Perpetual 1908 and the Audemars Piguet Code 11.59 Selfwinding.
They're almost like the tracks you'll find on the B-side of a record. Nobody really listens to them, and they're just there to fill up the space. That doesn't mean there wasn't any thought and attention put into them, of course. It's just that they have to compete with the artist's more popular songs. But they can still be lovely songs, so they also deserve to stand in the spotlight sometimes. That's why it's time to talk about the Rolex Perpetual 1908 and the Audemars Piguet Code 11.59 Selfwinding. Which watch holds its own better when forgoing the protection of its superstar collection mates? Let's find out, but only after we look at what happened last week.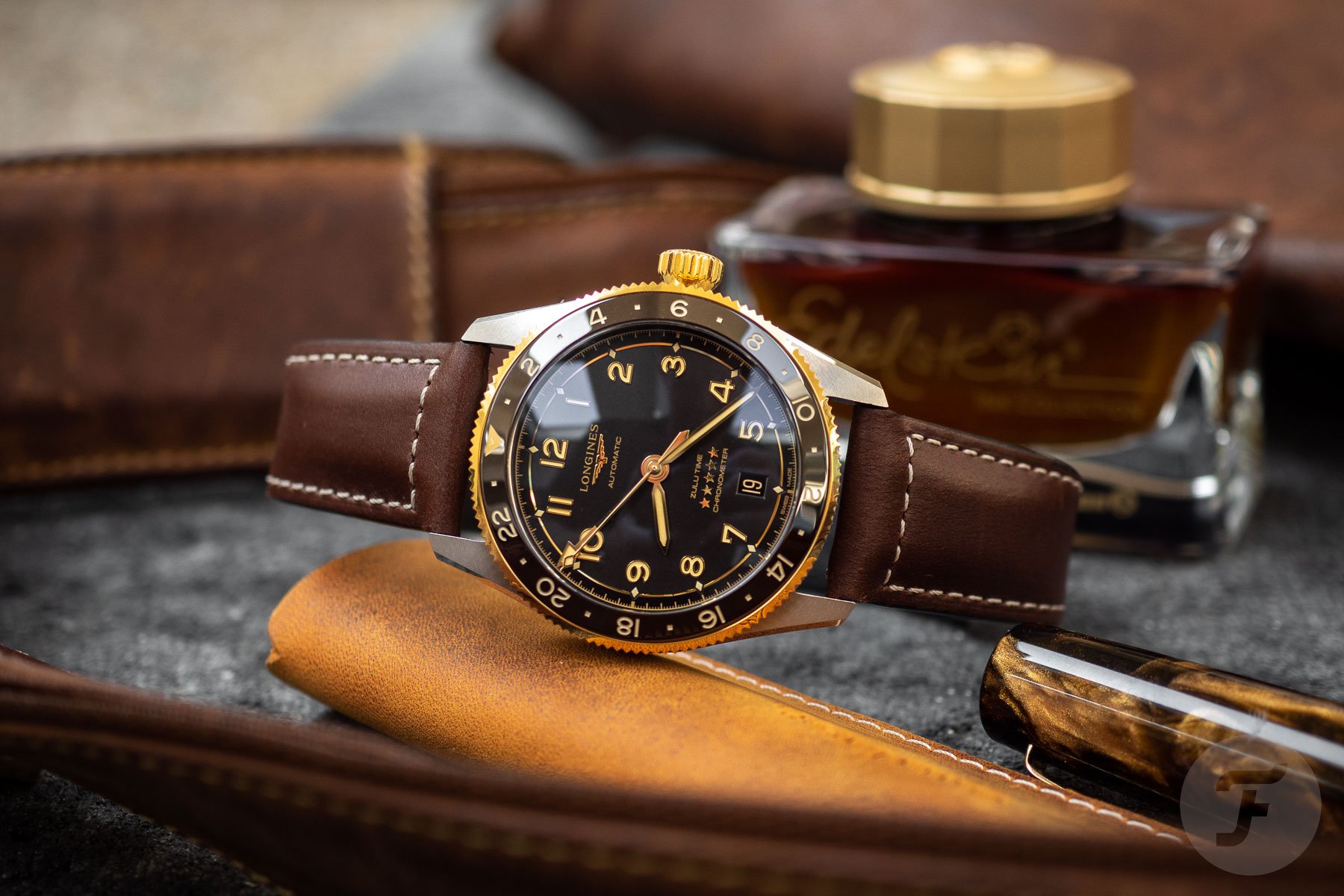 Last week's Sunday Morning Showdown: two-tone GMTs
For last week's Sunday Morning Showdown, we put the steel and gold Longines Spirit Zulu Time up against the Tudor Black Bay GMT. It was the clash between two very competent travel watches from two well-respected brands in the industry. Reading the comments, there isn't really a clear preference for either one. Some liked the Black Bay's throwback design, whereas others praised the Spirit for its excellent ergonomics. In the end, though, as it now stands, the latter got more than 70% of the votes. That means the Longines Spirit Zulu Time is the clear winner here. And it once again shows that Longines is on a roll with its launches lately. All right, over to Daan and Jorg, who will fight it out this week!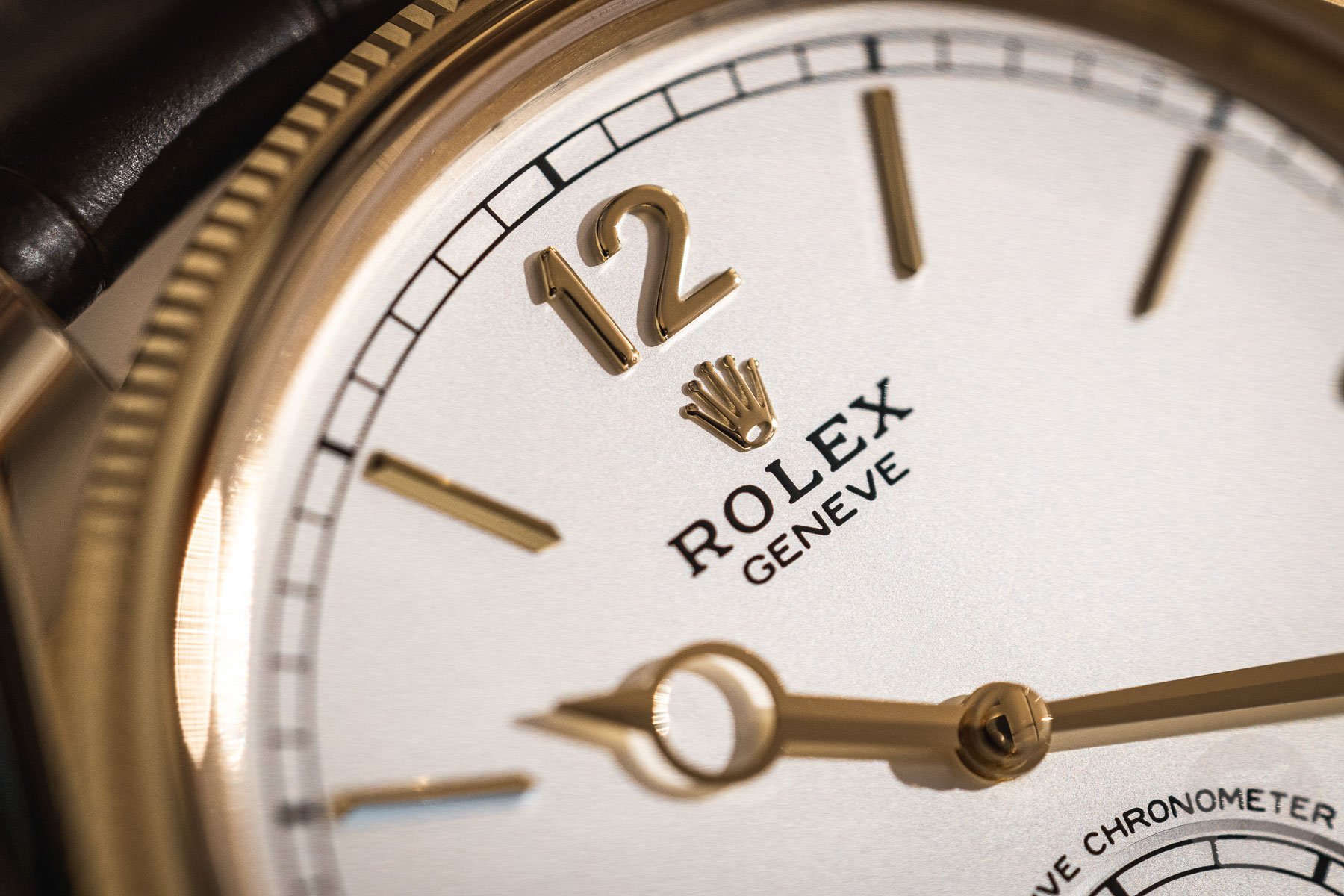 Daan: Rolex Perpetual 1908
Usually, we start these battles by saying that we have the utmost respect for the watch in the other corner. I would say the same today if it weren't for the fact that the AP Code 11.59 is genuinely a bit of a weird one, isn't it? Just one look at AP's website tells you something is off. There are no fewer than three Royal Oak collections on there, and the odd one out is the fourth collection, the Code 11.59. It already starts with that name. Yes, I know it's an acronym:
Challenge – The limits of craftsmanship
Own – Our roots and legacy
Dare – To follow firm convictions
Evolve – Never stand still
And "11.59" stands for the exciting last minute before a new day or era starts. I mean, that's all a little farfetched, isn't it? But okay, I can get around the name of a watch as long as it is just a perfect watch. But even the design of the watch looks like it's a bit farfetched.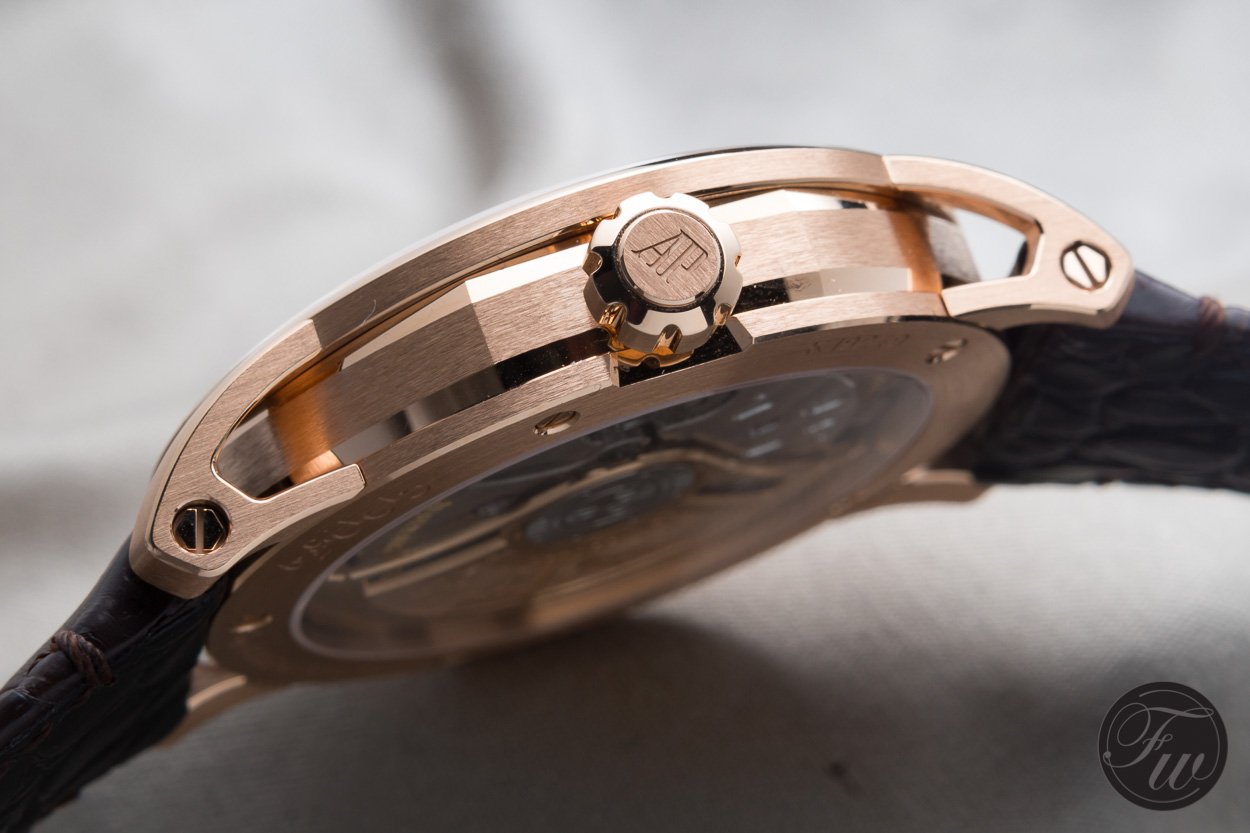 An unnecessary mid-case reference
When you look straight down at the Code 11.59, it seems almost like any conventional watch with a round case and four lugs. It's only when you look at it from the side that it becomes interesting. That's when the skeletonized lugs and octagonal mid-case appear. I very much like that side profile; it's muscular, and the curved bezel looks fantastic. But that octagonal mid-case, a reference to the fabulous Royal Oak, is just a bit much for me. I get that AP wanted to build on the success of its superstar, but simply repeating its shape won't do it for me.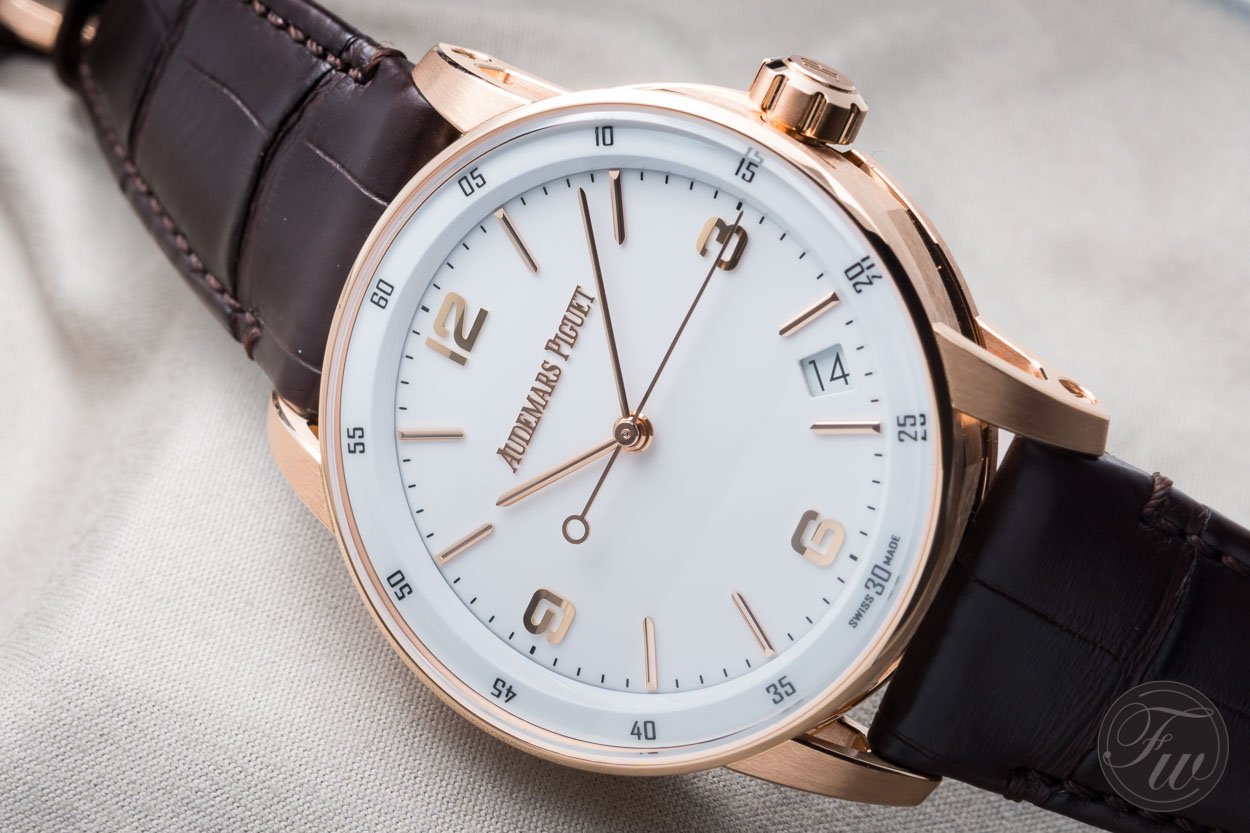 On top of that, the dial execution isn't on par with the excellent finishing on the case. Balazs called the Code 11.59's dial a "fashion watch dial," and I agree with him. It's too glossy and blingy and lacks the strong character that the case radiates. It's almost like the watchmakers mistakenly put a dress watch dial in a sports watch case. And that's exactly where my next annoyance with the AP Code 11.59 surfaces.
A watch with an identity crisis
Especially when you look at the time-and-date-only Code 11.59s, as we're doing today, you can't really grasp what you're looking at. As I said, with that case design, you would expect it to be a sports watch. But then again, it only has a water resistance rating of 3 ATM, which, as we know, doesn't actually mean 30 meters in real life. It probably has something to do with the beautiful shape of that sapphire crystal, but that's more like the specs you usually find on a dress watch. However, this watch is 41mm in diameter and 10.7mm thick; that's a bit much for a dress watch.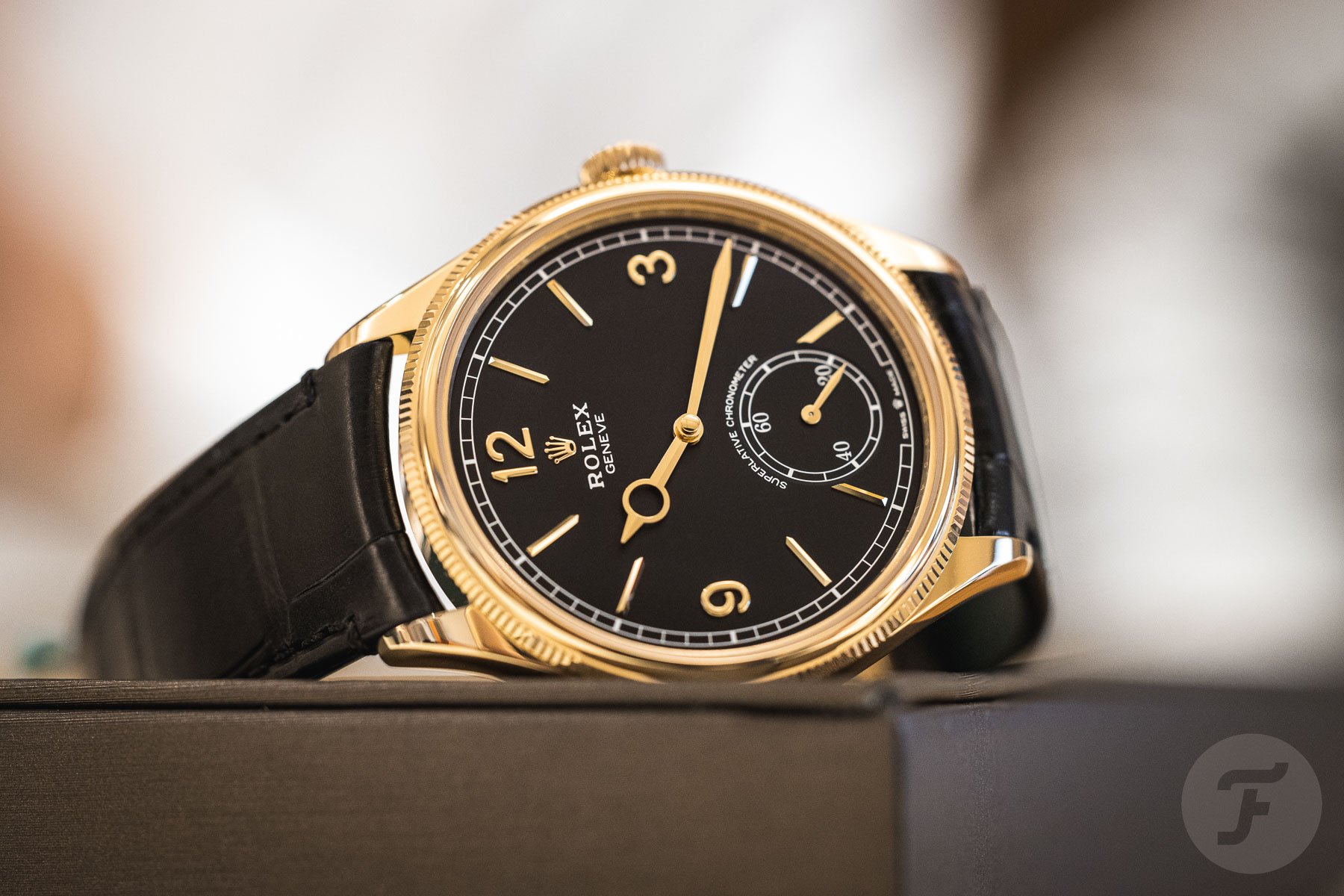 The Rolex 1908, on the other hand, does exactly what it should do in its category. It helps that the Rolex designers could reiterate the earlier Cellini designs. You can clearly see that all the noise is gone, and only the necessary design elements are there. It's modestly sized at 39mm across and only 9.5mm thick. That's precisely what you would expect for a dress watch. And it differentiates itself nicely next to all those sports watches in the Rolex portfolio. It also has a surprising water resistance rating of 5 ATM, so even in that respect, it beats the AP.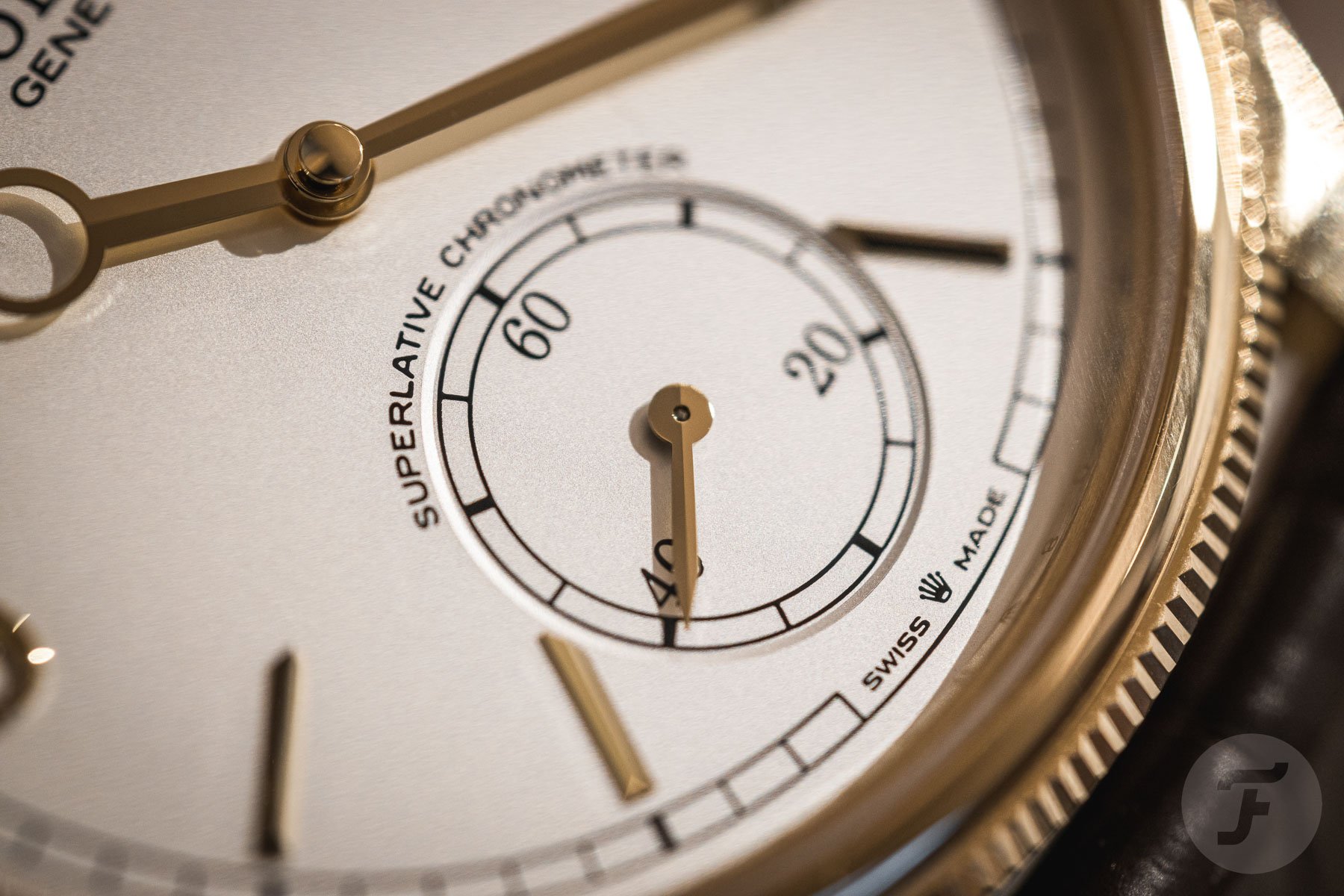 Apart from the hands on the 1908, I like its design a lot. The dial is nice and clean, just like the font for those numerals. And I have a soft spot for watches with a sub-seconds dial. It's charming and looks way better than a long central seconds hand going around the dial. That's it from my side, Jorg. It's been a bit more bashing than defending this time. Sorry for that, but let's see what you got!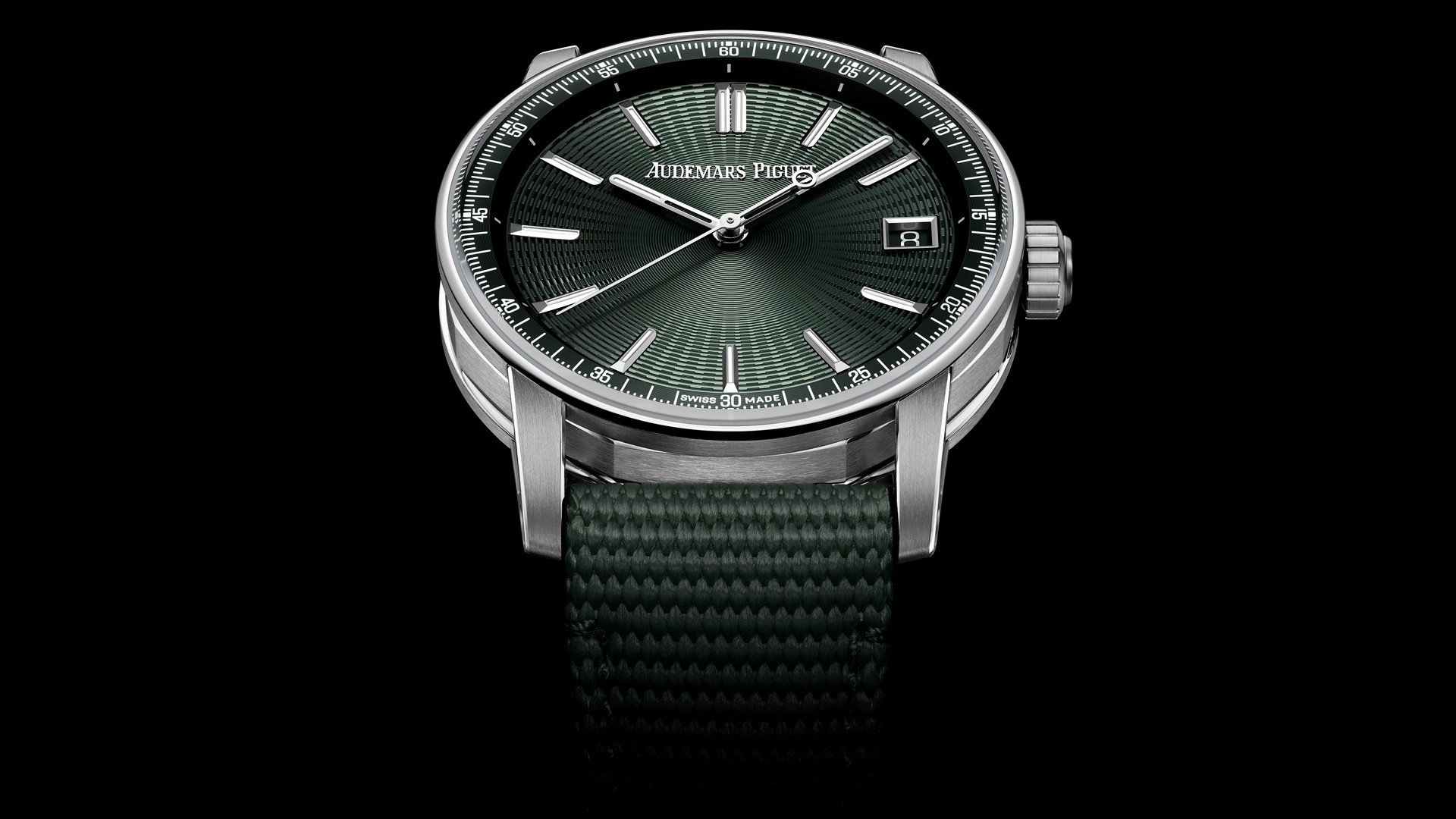 Jorg: Audemars Piguet Code 11.59 Selfwinding
Thanks, Daan, and no need to say sorry at all. I feel a lot of the sentiments that you expressed as well. When the Code 11.59 collection was first introduced in 2019, I wasn't particularly fond of it. In fact, I found it flat-out disappointing. First, the case design felt like a construct. Even though it was a very nicely executed one, as designers will tell you, a construct will hardly ever stand out on its own merits. It will always have a negative connotation that defines its raison d'être. And I would expect a brand like Audemars Piguet to strive for more than using the Royal Oak's iconic shapes to come up with a new collection.
Second, and perhaps even more importantly, the dial design was very hard to like. As we all know, the face of a watch is often the first thing to fall in love with. I simply couldn't like it because of the font type chosen for the numerals. I know a lot has been said about the dials of the Code 11.59 models, but the main point of critique seemed to be that it took after the designs of several other brands. And that is a discussion you should not want as a high-end watch brand, especially when your biggest icon is known for its standout case design and iconic tapisserie dials.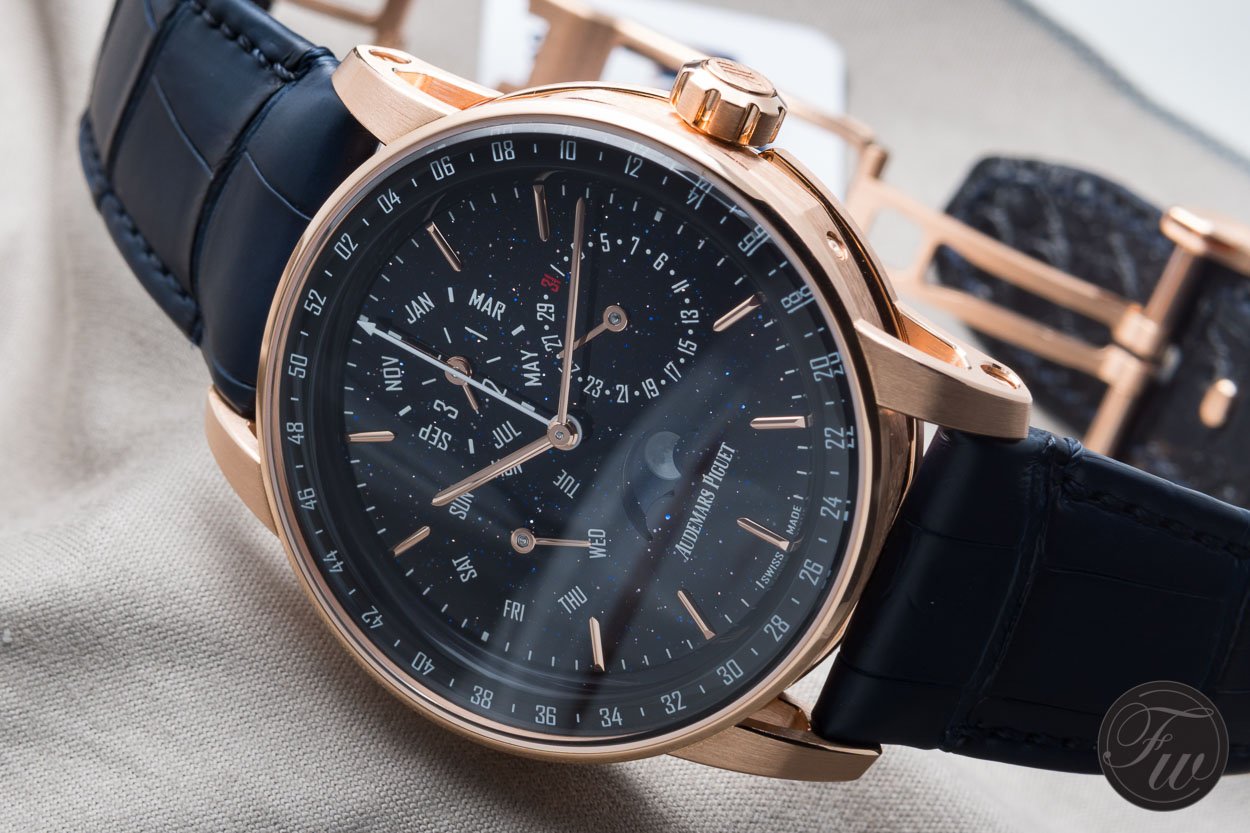 There was light in the darkness
You might think we're on the same team here, Daan, but hold up. Despite the overall disappointing looks, one watch stood out for me as a bright star in the dark, lonely sky. The pink gold Code 11.59 Perpetual Calendar featured a stunning dark blue aventurine dial and got rid of the numerals. It showed that the Code 11.59 does not need them. And over the past four years, that sentiment grew stronger whenever I saw that specific watch.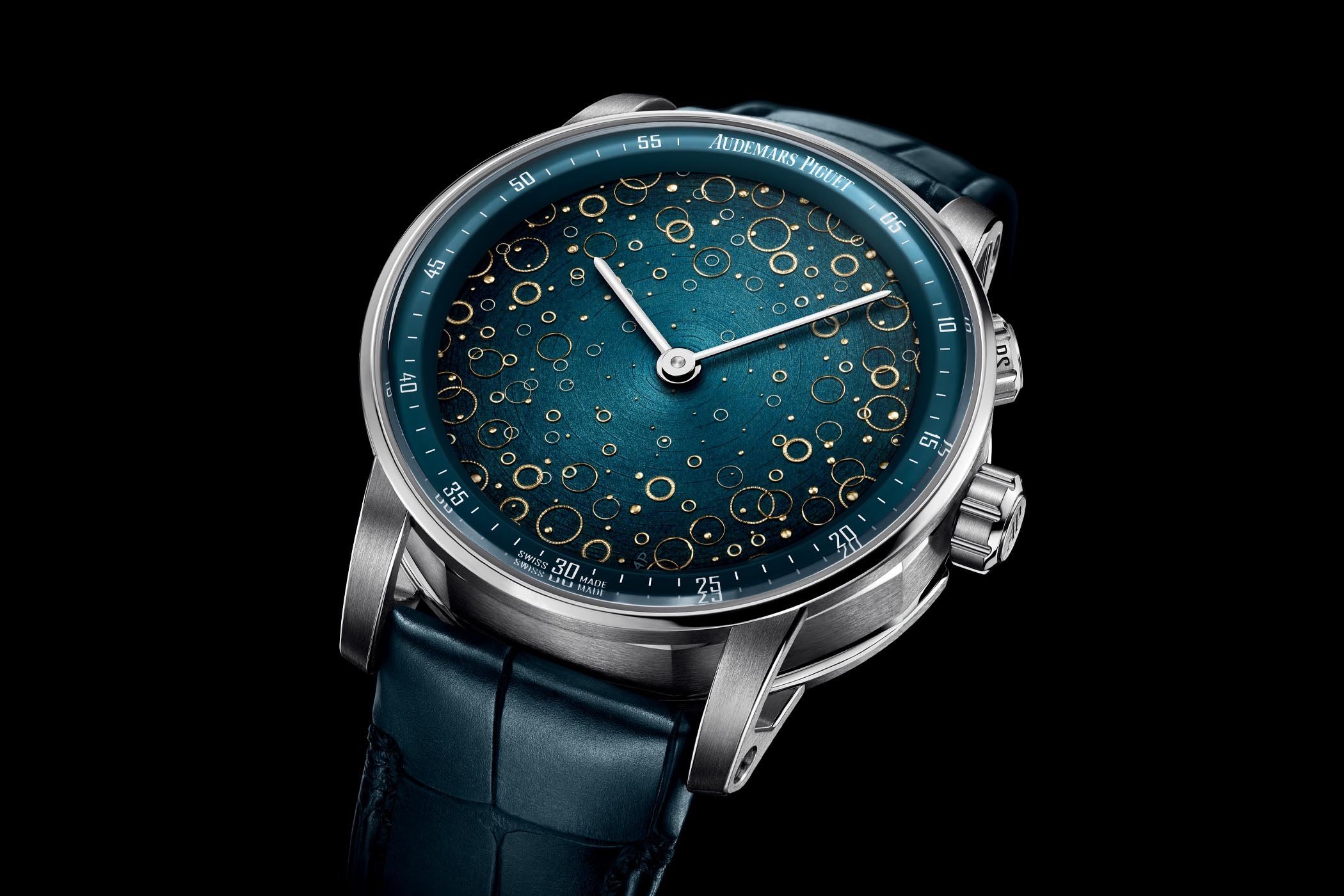 More proof of that came with the Code 11.59 Grande Sonnerie Carillon Supersonnerie with stunning enamel dials by Anita Porchet and the white gold version of the Perpetual Calendar model I just mentioned. The brand also introduced open-worked models like the Selfwinding Flying Tourbillon Chronograph that eliminated the numerals. This showed once more that doing so handled the vast majority of the problems I have with the dial design.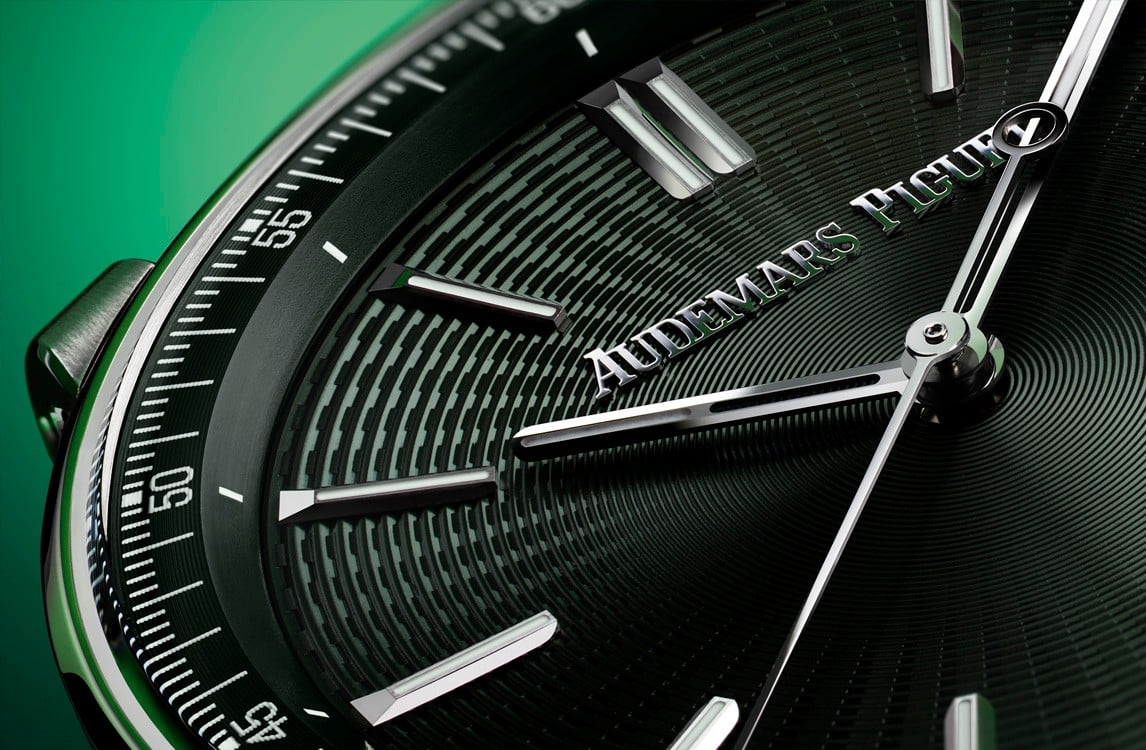 Design adjustments that changed the Code 11.59
And as if the people at Audemars Piguet had listened to the avalanche of criticism, earlier this year, the brand introduced the stainless steel versions of the Selfwinding and the Selfwinding Chronograph that had no numerals. And I remember vividly that Lex and I were equally impressed — stunned, rather — by the beauty of the dials and the overall style. The design changes were significant and clever. If you get rid of numerals on a time-and-date-only model, you need something else to define the face of the watch. Simply replacing them with indices could be an option. But that would not be enough.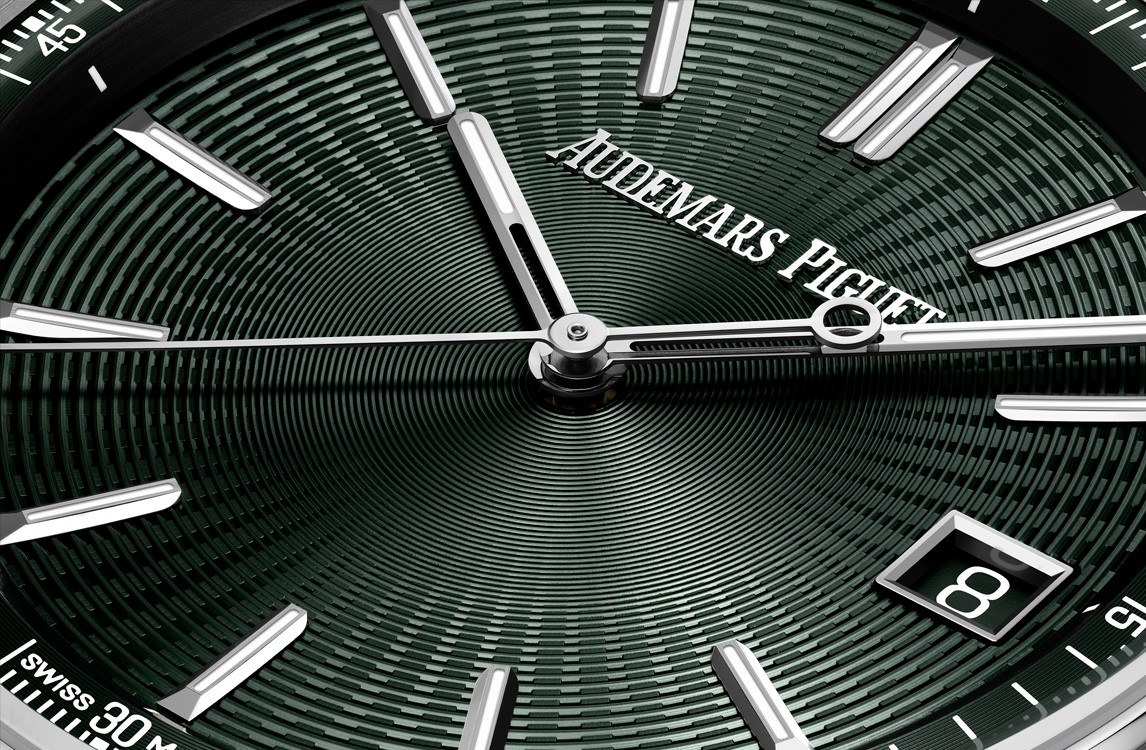 That's why Audemars Piguet collaborated with Swiss guilloché craftsman Yann von Kaenel on new dials. And these new dials with a radial wave pattern look stunning. As Lex explained in his introduction article, "The waves on the stamped dial move outwards from the center and have hundreds of tiny holes that play with the light." The result is a series of three dial colors that look very impressive. The green and blue versions have PVD coating, while the beige dial gets its color through a galvanic process.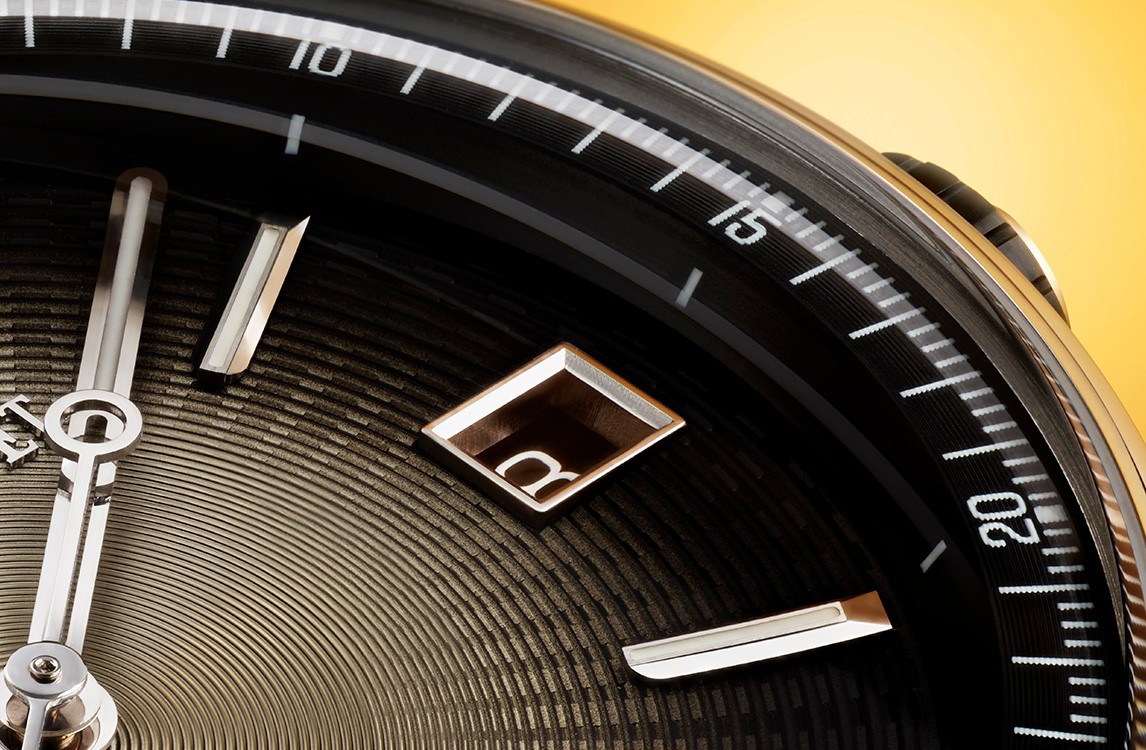 A new design that feels natural
The new dials are combined with white gold applied markers in line with the design of the slim handset. And the results are quite spectacular. All of a sudden, the dial designs make sense, and they look good — really good. Lex explained it perfectly by saying that these new versions are not trying so hard to be different, as the previous versions did. And by not trying too hard, all the elements seem to fall into place perfectly. These new dials have changed the Code 11.59 Selfwinding into a watch I like a lot.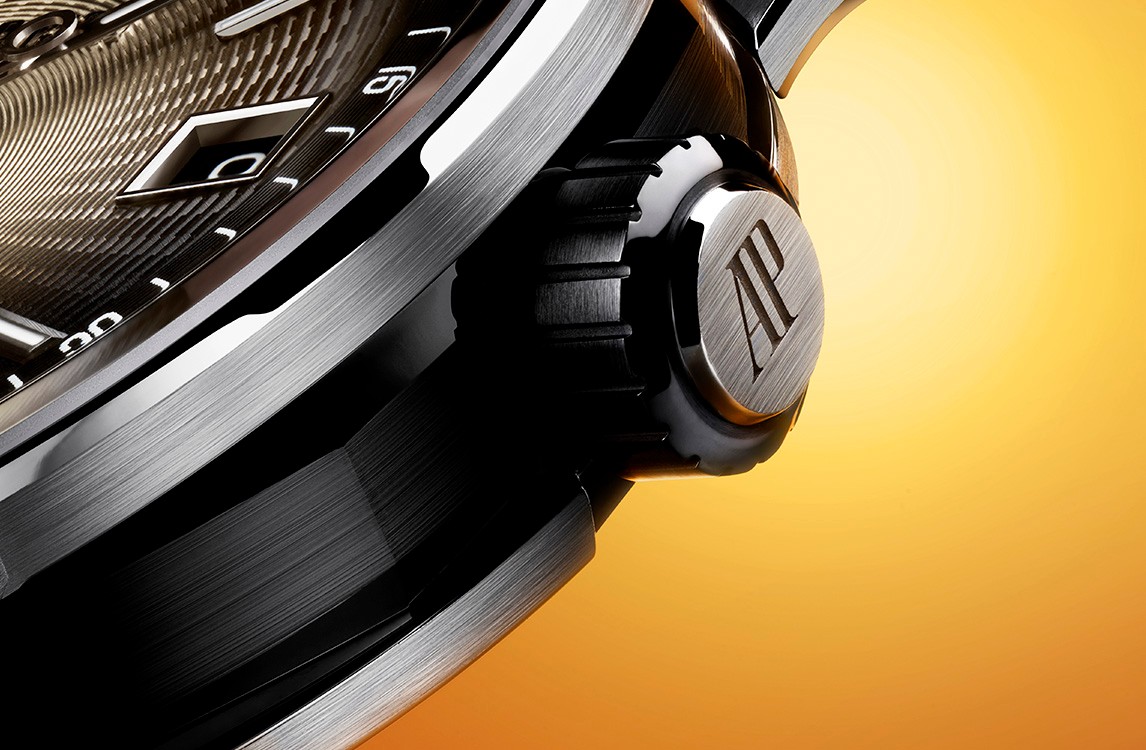 As a result, the Code 11.59 as a collection has grown on me significantly. Granted, the brand still offers a great number of Code 11.59 models with Arabic numerals. But the nothing-short-of-breathtaking Code 11.59 Ultra-Complication Universelle RD#4 is more reason for my growing love. It is also further proof of a new stylistic path for the Code 11.59 to go down. If it continues further down that path, I expect more great Code 11.59 releases that will win people over slowly but surely.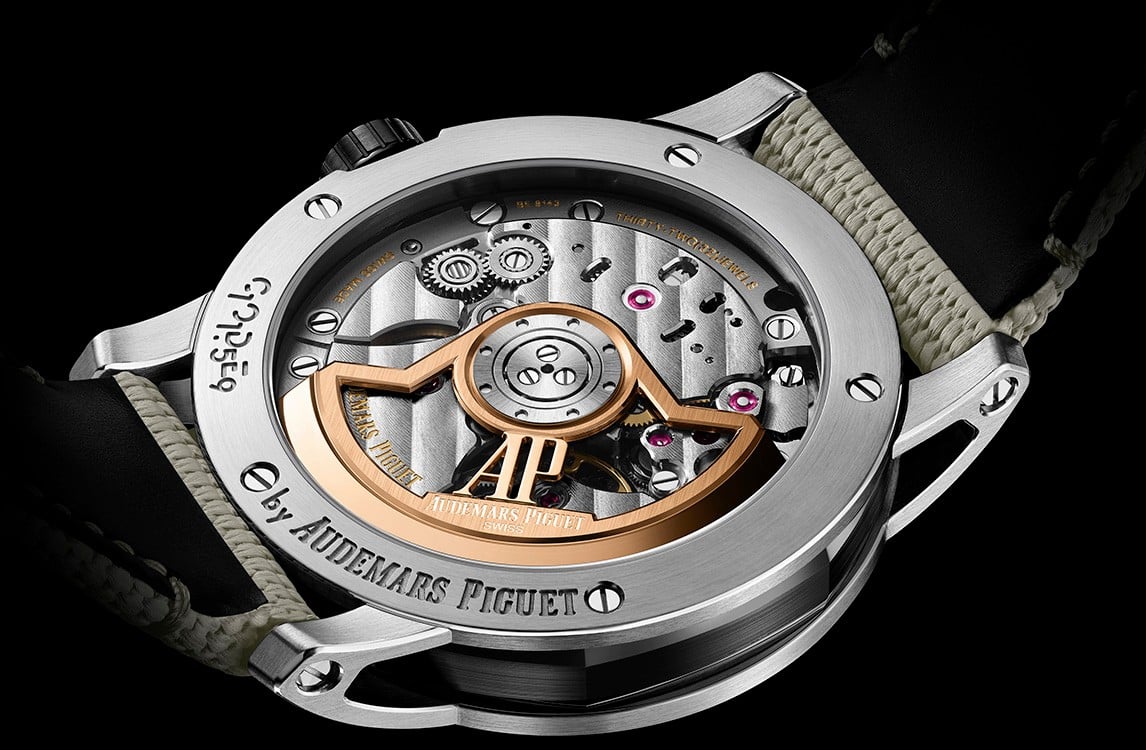 Technically superior movements that show horological mastery
Additionally, I would also pick the Code 11.59 because of the watchmaking brilliance. That is something most watch enthusiasts and I have never doubted. The movements of the Code 11.59 collection are stunning across the board. For the Selfwinding models, the brand uses its in-house AP caliber 4302 with central seconds and a date indicator. The movement is visible through the sapphire window on the case back and is another important reason I would pick this over the Rolex Perpetual 1908. Yes, it's "only" a steel watch at €25,200 or €27,600 if you choose the steel and black ceramic version with the beige dial, but I like these options a lot better than the new Rolex Perpetual 1908.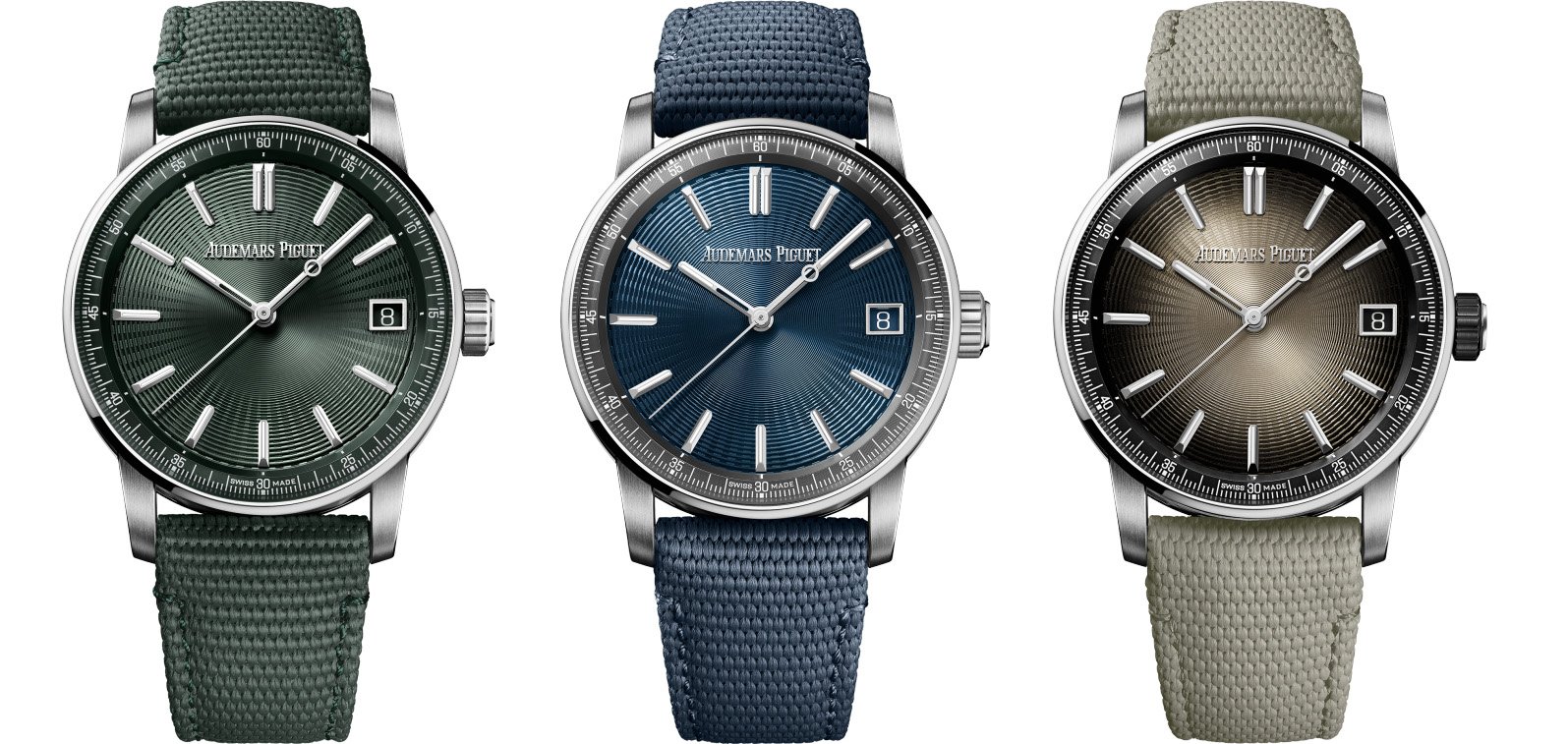 While I certainly do not dislike the Perpetual 1908, it will always fight irrelevance in the Rolex universe. It will always be the Rolex you don't want. As a brand exercise, I understand Rolex has a classic dress watch in its collection to cover that part of the market. But thanks to the versatility of the Datejust and Day-Date and the overall changed perceptions of when and where you need a true dress watch, the Perpetual 1908 loses its relevance. You debate the Code 11.59's relevance as a classic dress watch with its 41mm in diameter and 10.7mm in thickness, but the watch is not trying to be a classic dress watch anyway.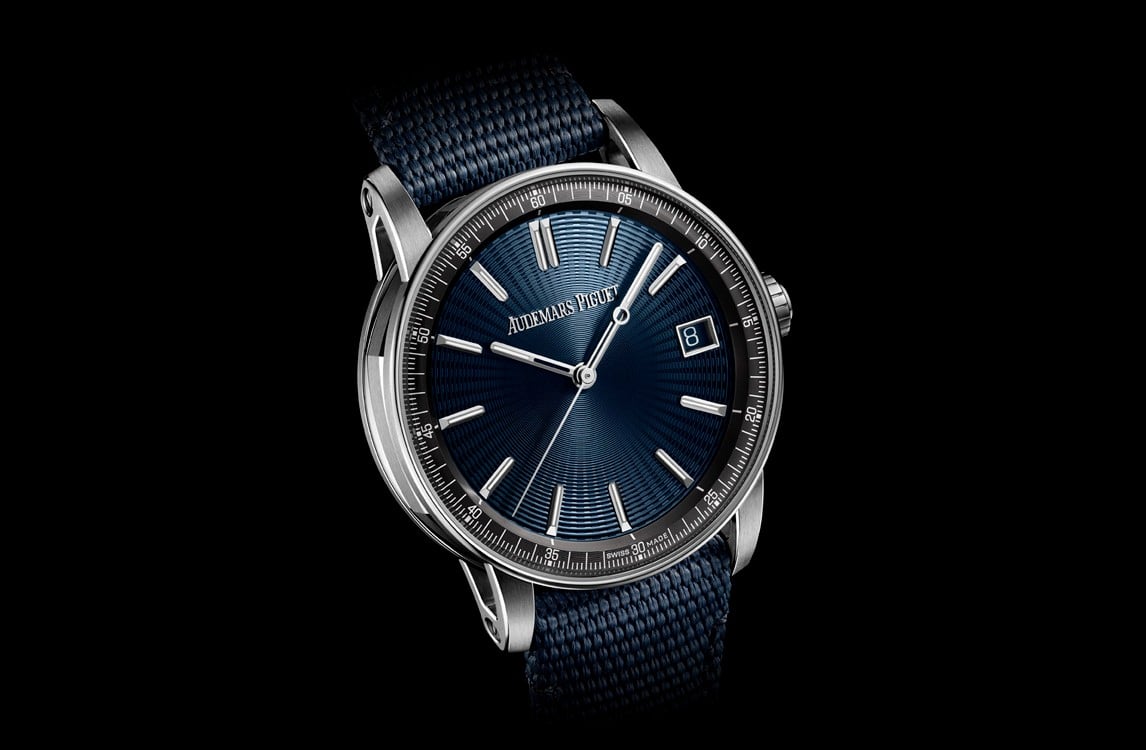 With the new-found style of the Selfwinding and Selfwinding Chronograph and the brilliance of the Ultra-Complication Universelle RD#4, I think the Code 11.59 found its signature. It's a signature that you either like or don't like, regardless of the categorization you give it. I happen to like it a lot, and that's why I would pick a stainless steel Code 11.59 over a gold Perpetual 1908 any day.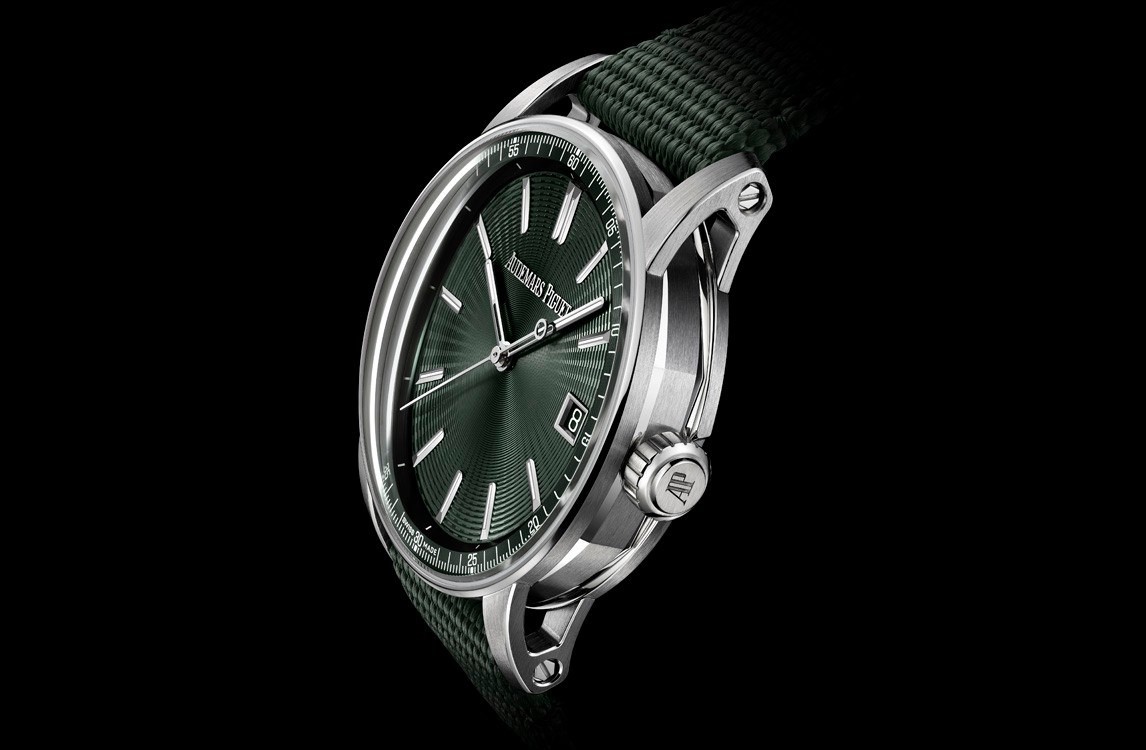 Time to vote!
There you have it, folks — the battle of two not-so-obvious choices. Will the steel Code 11.59 Selfwinding get your vote, or are you a Perpetual 1908 fan? Make sure to vote for your choice below, and also let us know why you picked it in the comments. See you next week for another installment of Sunday Morning Showdown!
Rolex Perpetual 1908 Vs. Audemars Piguet Code 11.59 Selfwinding