Hands-On With The Traska Venturer GMT: Redefining Value In Independent Watchmaking
A guest post by Vincent Deschamps
Being into horology seems to be akin to being an archeologist and coming across the latest and greatest discovery every day. Two weeks ago, I thought I had found the best-value GMT watches from independent brands. But today, I'm coming to you to suggest another one. And whatever you thought great value was, think again. I may very well have found a golden nugget. But what constitutes great value anyway? That's absolutely subjective, and here, I'll propose my definition — great engineering and beautiful finishing for a reasonable price. What is reasonable? Well, let's find out below by taking a look at the new Traska Venturer GMT. 
I wrote about Traska last year when reviewing the Seafarer, a super-compressor-style diver packed with specs and a handsome design. And very recently, I wrote about what I believed to be the best three microbrand GMTs of 2022. Well, I could add a fourth one to that list, the Venturer GMT. Unfortunately, I didn't get my hands on this watch before writing the aforementioned article. And anyway, I think this timepiece ought to receive its own article for one reason: it's the most affordable flyer GMT watch on the market. I know, here I come again with my big statements. 
Well, should we find out whether it's true or not?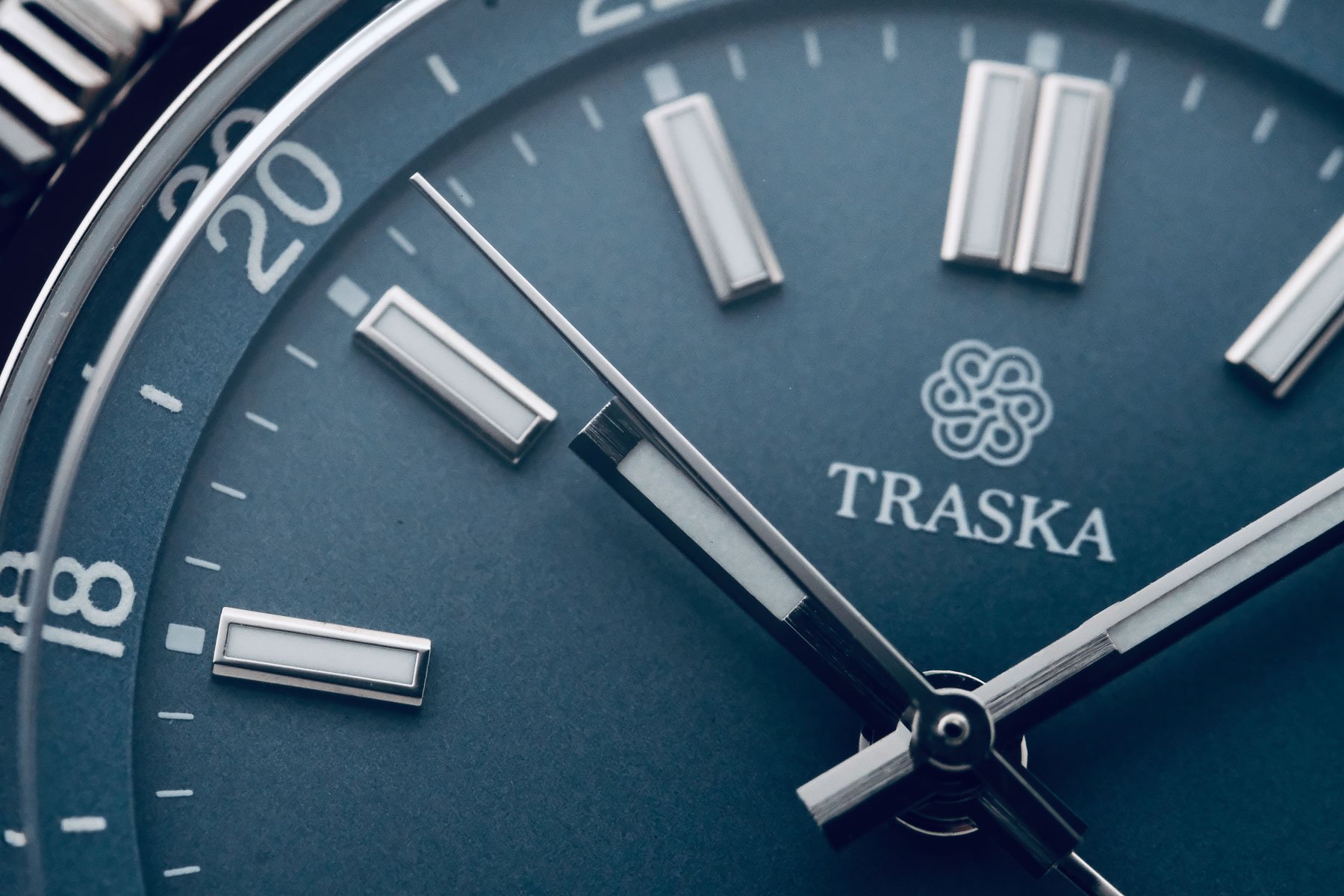 The new Miyota 9075 caliber
I remember the time when, many years ago, I first read about GMT watches and the genre's most iconic model, the Rolex GMT-Master II — not the GMT-Master, mind you, but the GMT-Master II because of its jumping 12-hour hand. I was fascinated by the fact that a movement could do that, but I had never experienced it in person. It looked very cool on YouTube, but how did it feel in real life? Well, now I have experienced a "true" GMT, and it's indeed quite fascinating. Seeing the 12-hour hand speed across the dial in either direction is fascinating. And seeing the date change as a result boggles my mind (you can only change the date by rotating the 12-hour hand).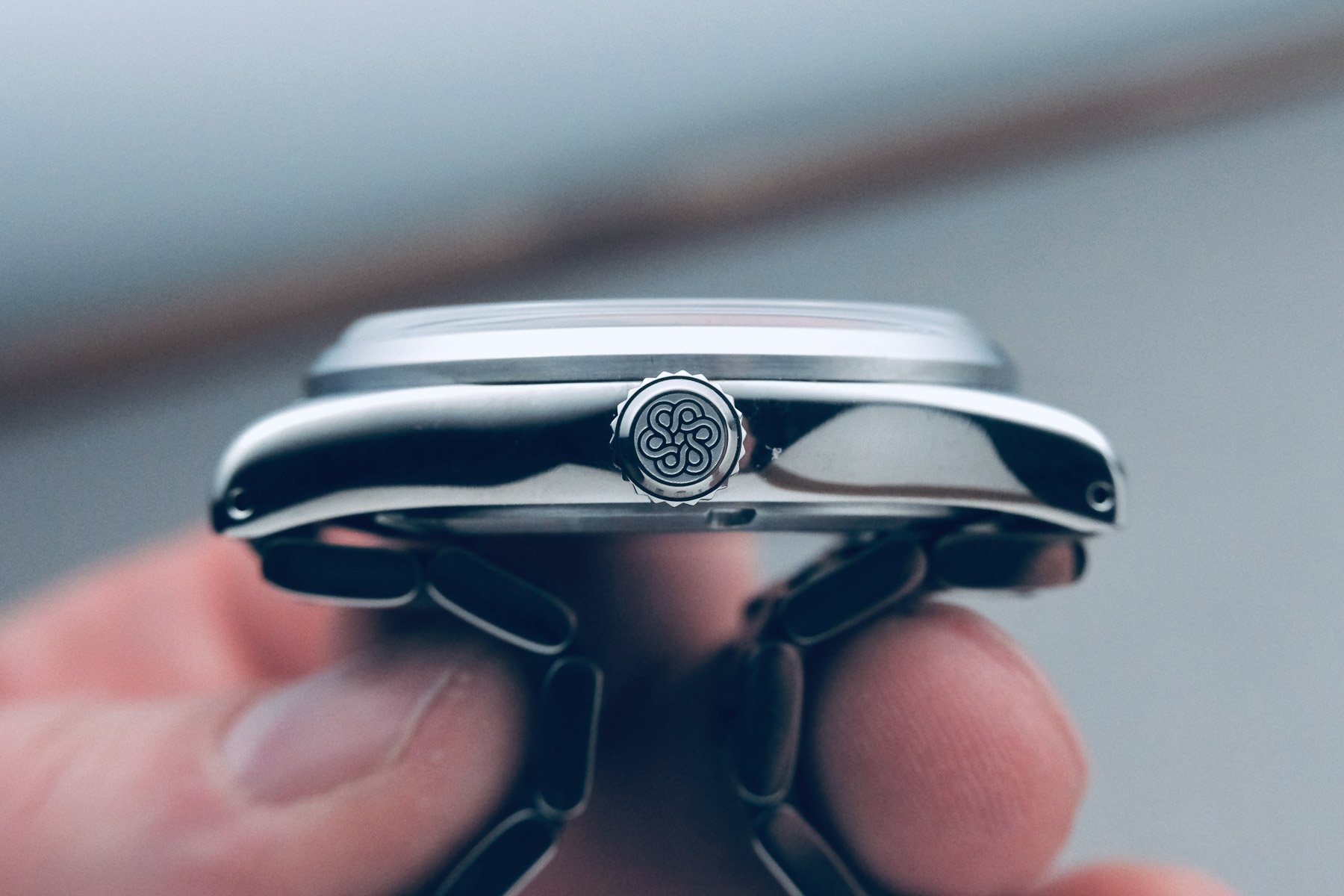 But how much does a GMT-Master II cost? I don't even want to think about it. And while Grand Seiko, Tudor, and Omega also offer flyer GMT calibers, their watches cost thousands of dollars. You can already see my point here. See me as being an advocate of great, affordable horology in that I'm often talking about value. I've been writing about independents/microbrands for three years, and I've got to say that what these brands offer keeps getting better and better and better. (By the way, I highly recommend Gerard's article on the definition of a microbrand). So, the 9075? I first heard of it by way of Jon Mack, Traska's founder.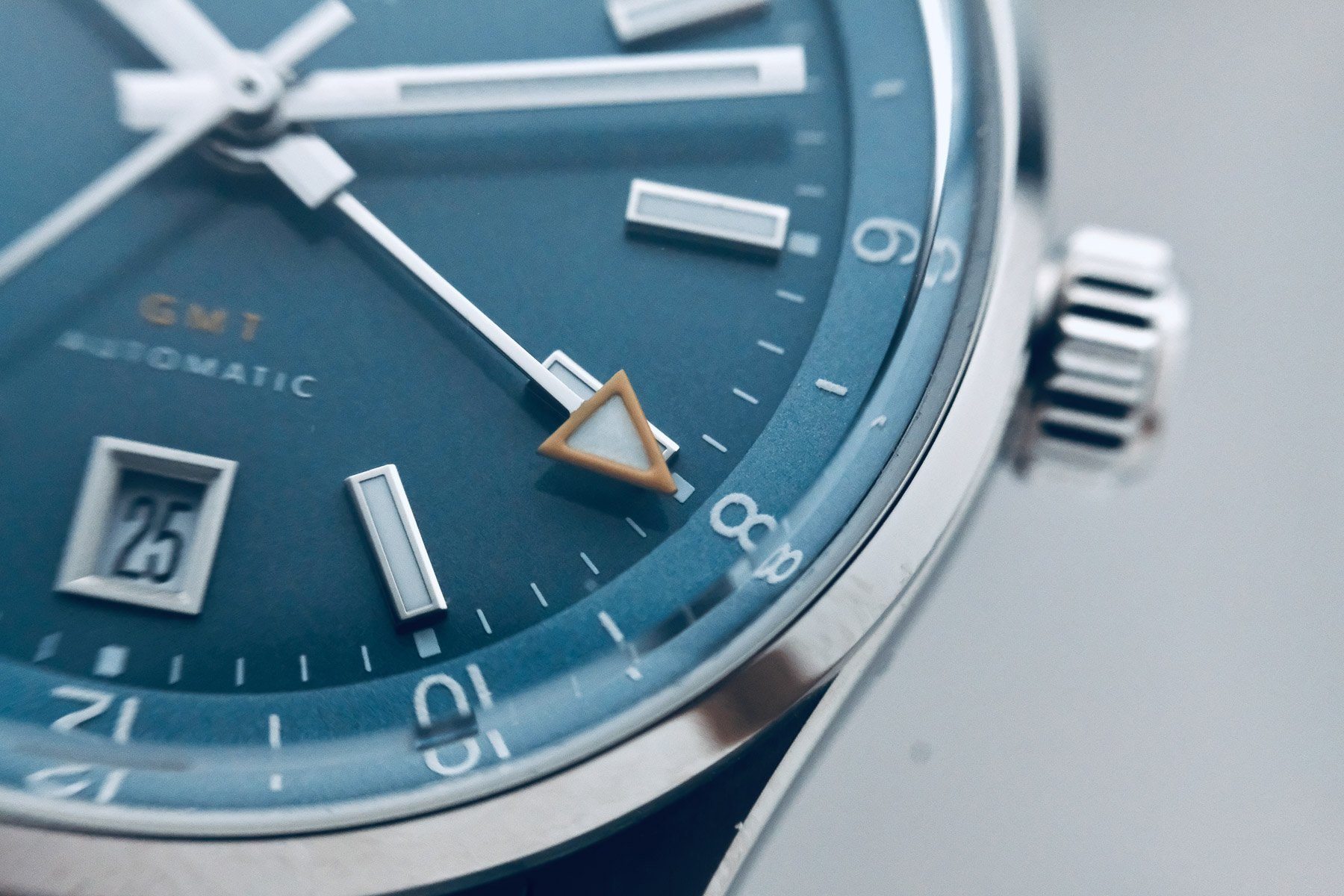 More on Miyota
Miyota, which is a part of the Citizen Group, released a flyer GMT movement in 2022 with a jumping 12-hour hand. While Seiko made waves in mid-2022 by releasing an affordable caller GMT movement, Miyota went a step further. Don't get me wrong, I love the Seiko NH34 movement. It's a cracking piece of engineering that made GMT watches attainable for many watch enthusiasts. But seeing the Miyota 9075 caliber in a watch that costs less than $700? Well, that's something else.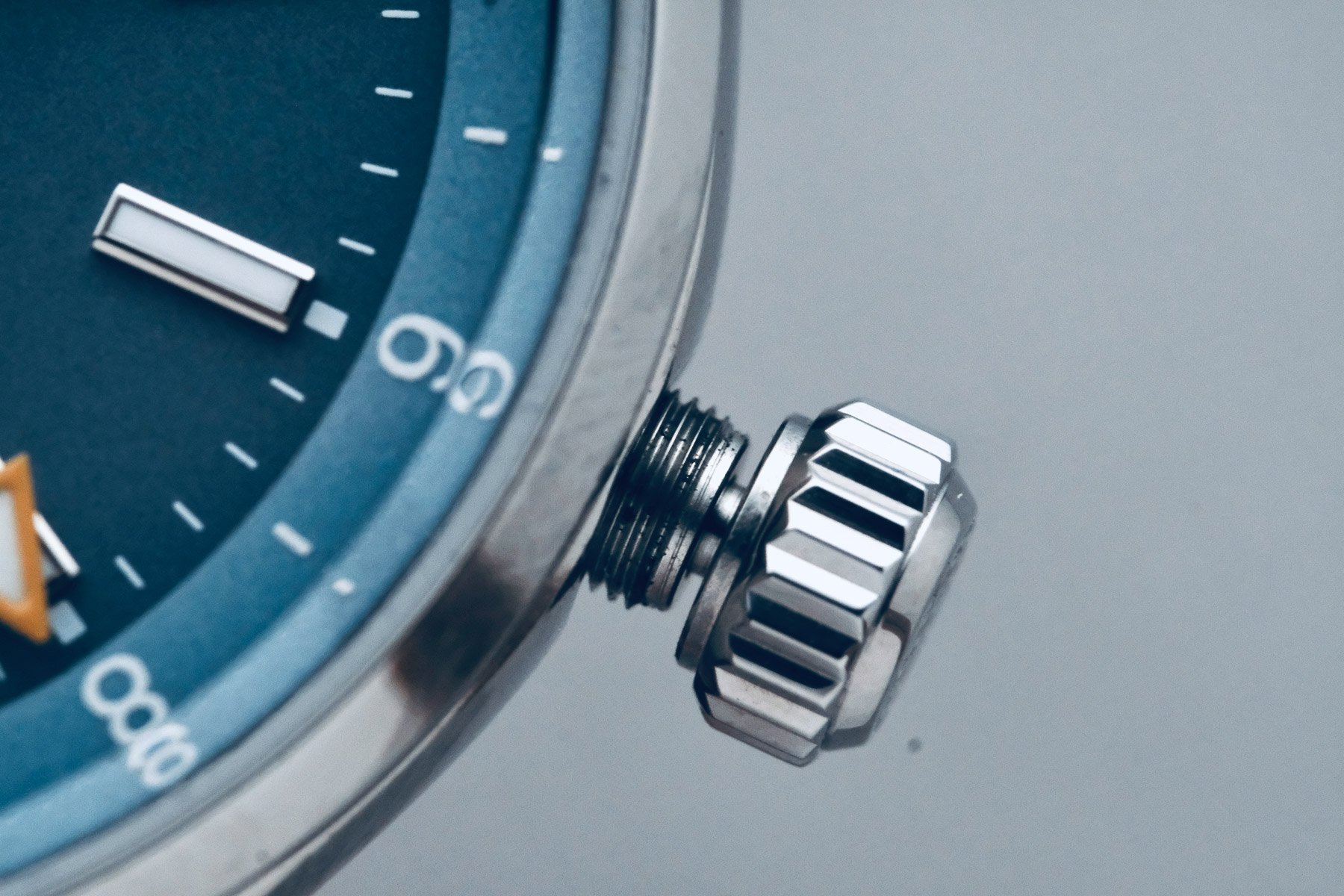 From what I understand, not just any brand has access to the Miyota 9075 as there is a selection process. I suppose Miyota/Citizen wants to make sure its calibers will be encased in properly made watches. That's why Jack Mason and Traska were chosen, among other brands, to use the new caliber. This in itself speaks volumes about the quality of watches the brand produces. By the way, this movement has a beat rate of 28,800vph (4Hz), a 42-hour power reserve, and 26 jewels. I don't know how much the Miyota 9075 costs, but these are pretty standard specifications.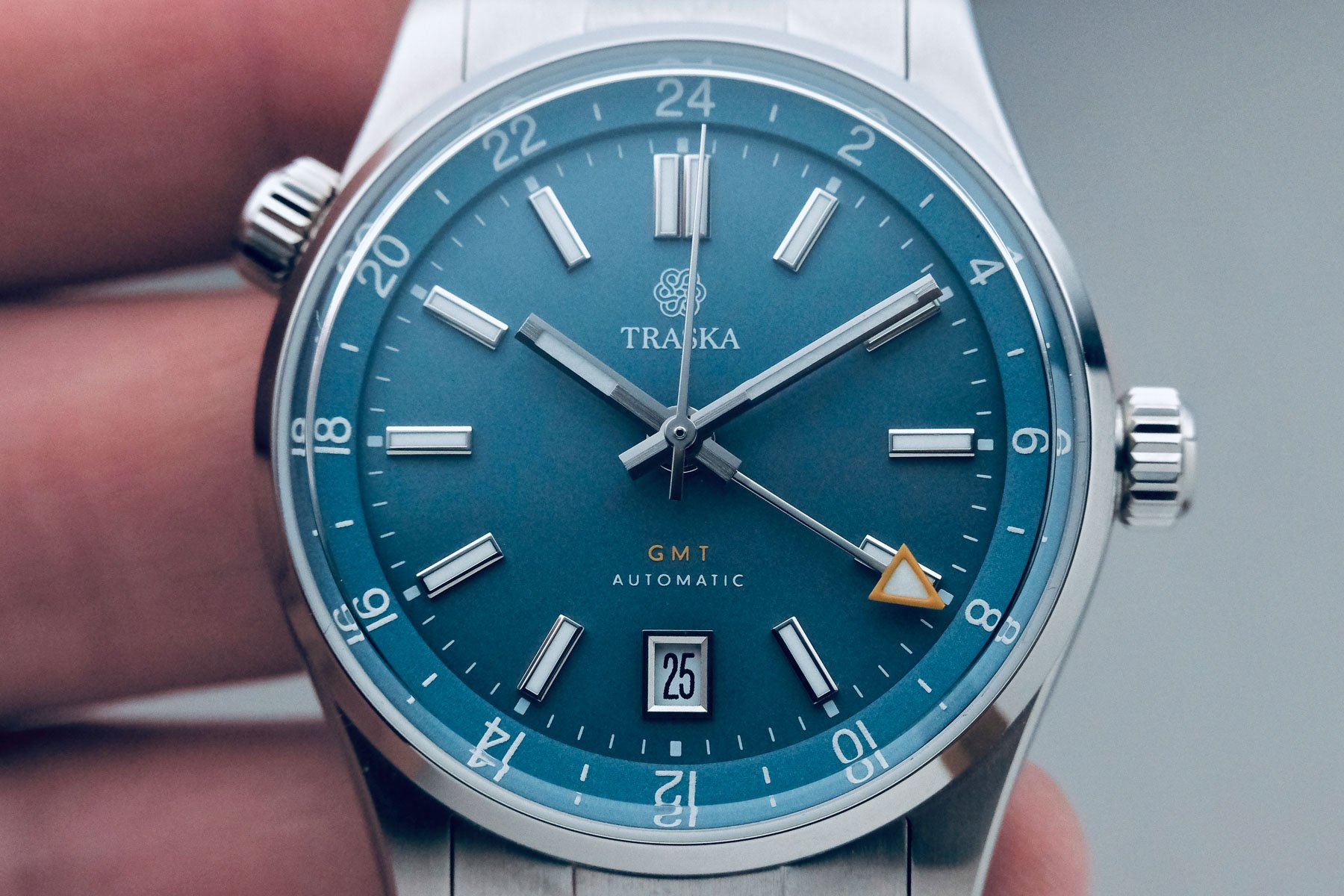 The Traska Venturer GMT is a spec monster
To be honest, not all great-value watches are made equal. You may not like the way the Venturer GMT looks because we all have different tastes. However, you will certainly agree with the following: it's a spec monster. I'm the first one to stay clear of stringing these words together in one sentence, but I can't help myself when I come across such a great value proposition. So, we already know what movement is beating inside the Venturer GMT, but what else is there to see?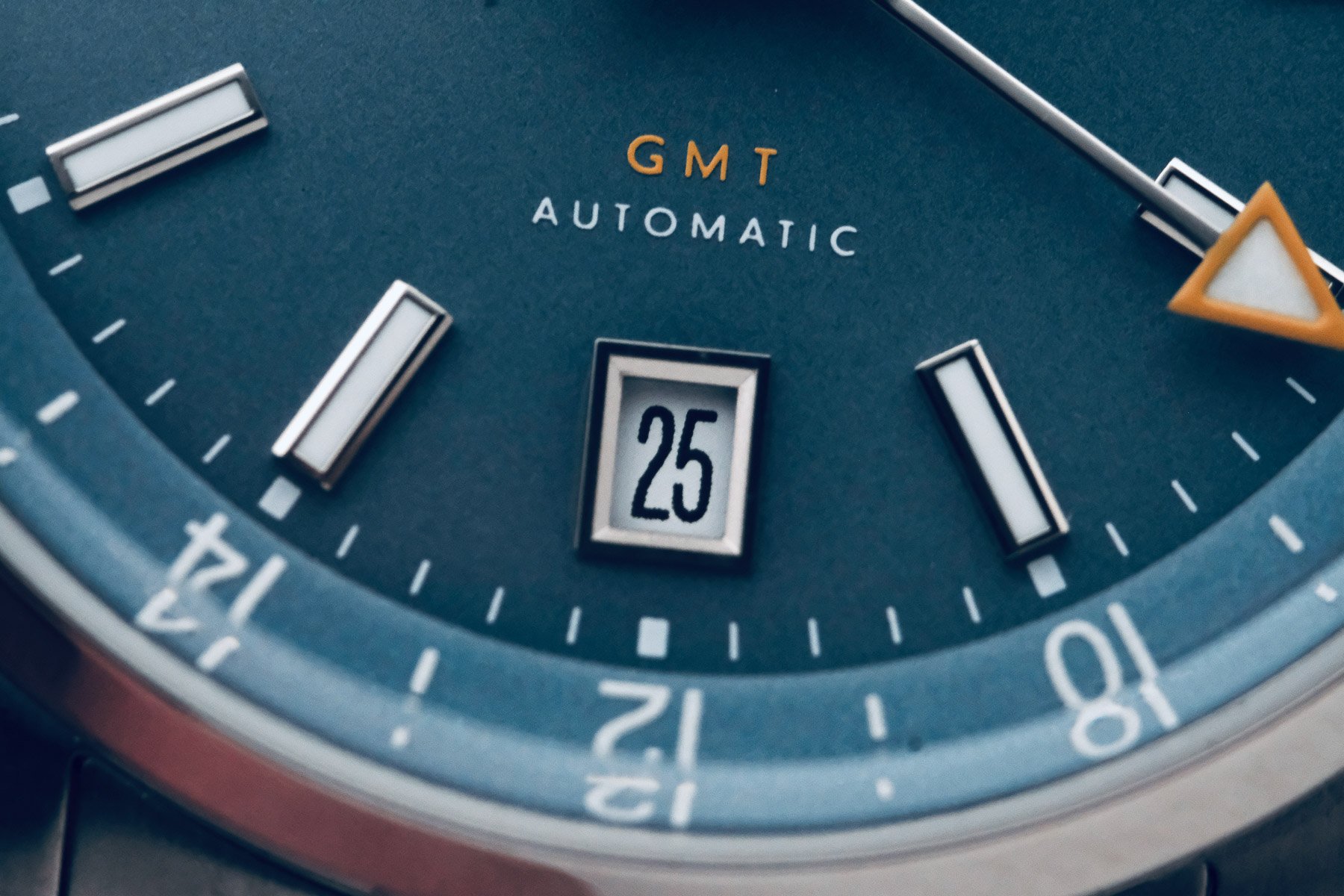 First things first, the Venturer comes with compact dimensions for a GMT watch. The case has a 20mm lug spacing and measures 38.5mm in diameter, 46mm in length, and 10mm in thickness. Wait, what? Yes, you read that right — 10mm thick and a true GMT movement inside. But wait, it gets better: it has a water-resistance rating of 150 meters, a screw-down crown and case back, and a box-style sapphire crystal. From what I can tell, the crystal itself must be 2–3mm thick. I know, I'm obviously flabbergasted by these dimensions because I truly believe they are quite impressive. 
I fear I must go through the rest of the specs rather quickly. Otherwise, this article will become a novel. In good Traska fashion, the hands are diamond-cut and showcase brushed tops and polished sides. The multi-faceted applied markers are fully polished and filled with generous amounts of BGW9 lume. The bracelet is constructed of solid links and end links and has a milled clasp decorated with a perlage finish. What's more, the case and bracelet are treated with the brand's proprietary coating. This makes the watch very difficult to scratch.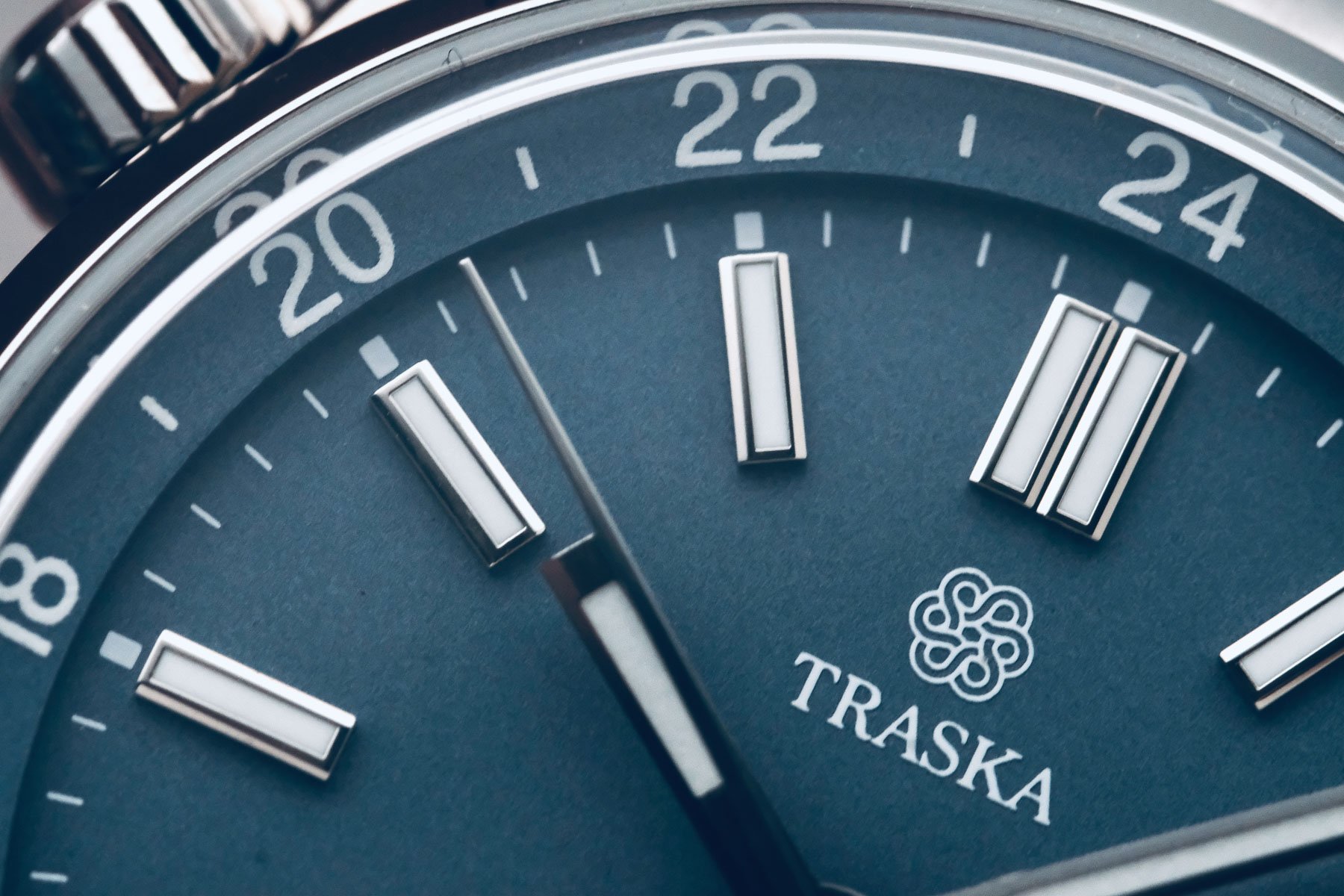 What the Venturer GMT means
All right, I'll be the first one to recognize that, once again, I've gotten super enthusiastic about the Venturer GMT. I can't help myself. It's in my nature to show enthusiasm for great independent brands that release awesome value propositions. In 2022, I got excited when Seiko released the NH34 movement because it meant affordable GMT watches for everyone. As soon as Seiko released it, several microbrands had already announced the release of their own GMT models. And when Miyota announced the 9075 movement, things became even more interesting to me. 
We often talk about micro/independent brands giving big brands a run for their money. I truly believe that they do. I don't own any Rolex, Omega, or Grand Seiko watches, but I've seen plenty of them to know what great horology looks like. And by that, I mean superior finishing, the use of fine materials, chronometer-rated calibers, and complex complications. The finishing on these watches tends to be superior to many other brands. The surfaces shine, and the crowns operate in a way that others don't. The bracelets seem to be masterpieces in their own right. But again, these watches are out of reach for many of us.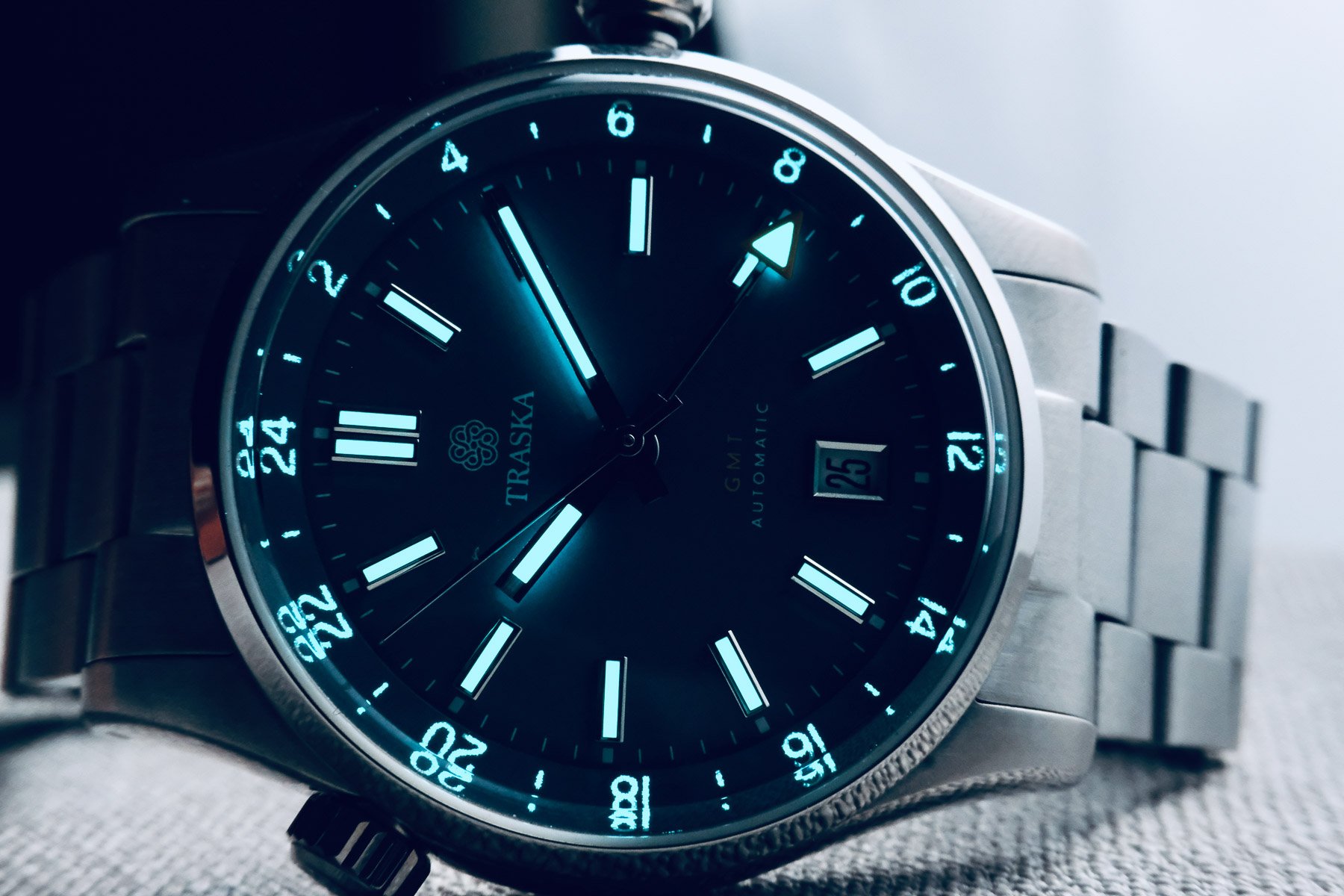 So, what options do we have?
For many years now, we have been able to turn to independent/microbrands to get good, affordable watches. These watches had, more often than not, a Seiko NH35/36 movement inside and decent finishing. And they shone mostly for their designs, whether they be tasteful reinterpretations of popular models or unique creations. What drew many of us to microbrands was the fact that we could all get a good watch for $200–500. But the past two years have been different. These brands have been one-upping each other constantly to offer better designs, better engineering, and better value. 
The Venturer GMT is not the first watch to be equipped with the Miyota 9075 caliber — I believe that was the Bulova Wilton GMT. But, to the best of my knowledge, the Venturer is the most affordable flyer GMT watch on the market. But that's not all it is. I've seen $100 GMT watches that are, in every sense of the word, garbage. One should not expect a solid GMT watch for $100. And perhaps you are naturally skeptical about a $695 flyer GMT timepiece. I would be too.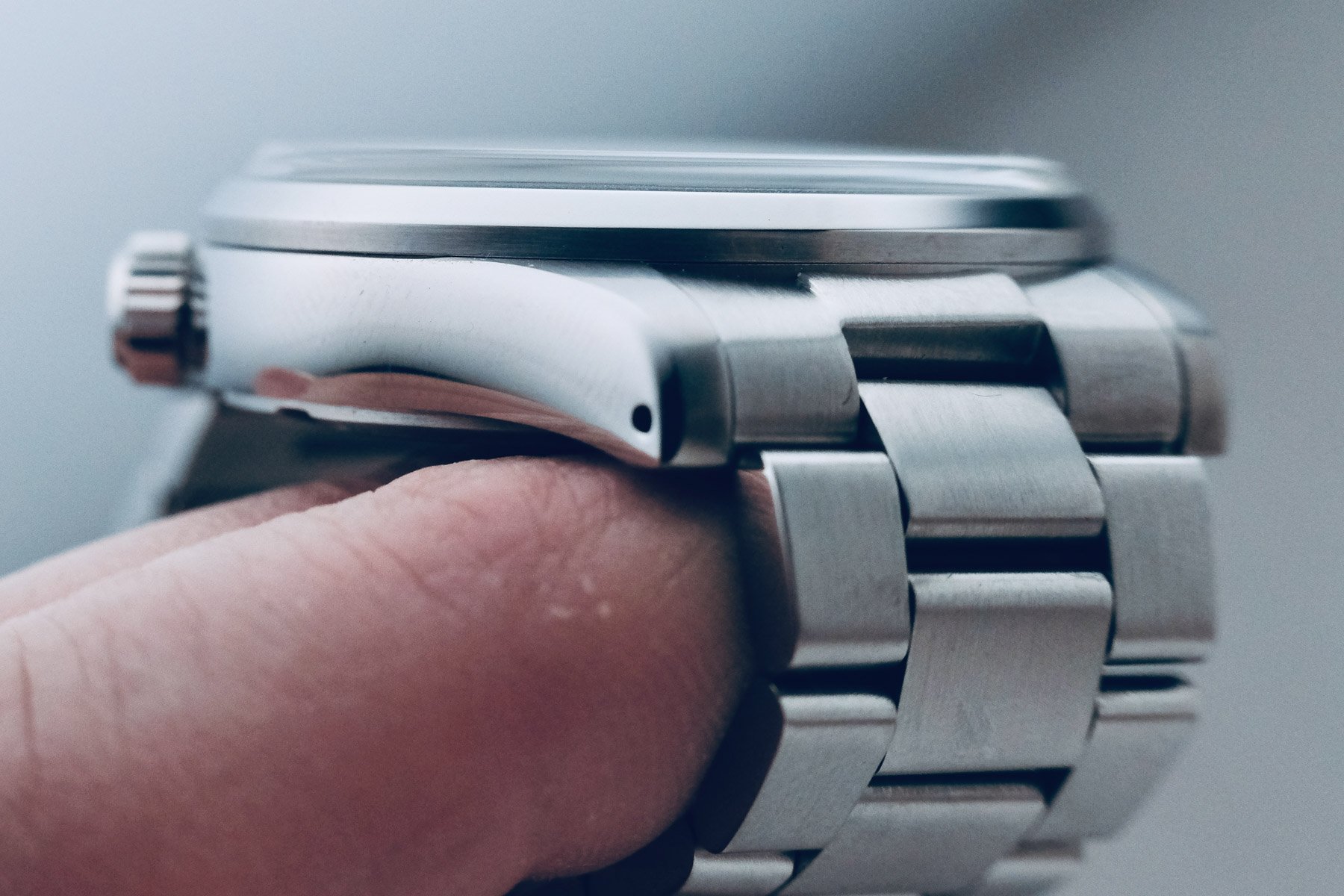 However, Traska is the epitome of what's best about independent brands — outstanding value for the money. So, going back to the introduction, what is great value? Well, to me, having a flyer GMT caliber in a 150m-water-resistant watch with great finishing and reasonable proportions is great value. Outstanding value. I can only speak from experience, but Traska does deliver on the quality of its watches. The Venturer GMT is the fifth watch from the brand that I've handled, and it really is solid. But you can only take my word for it.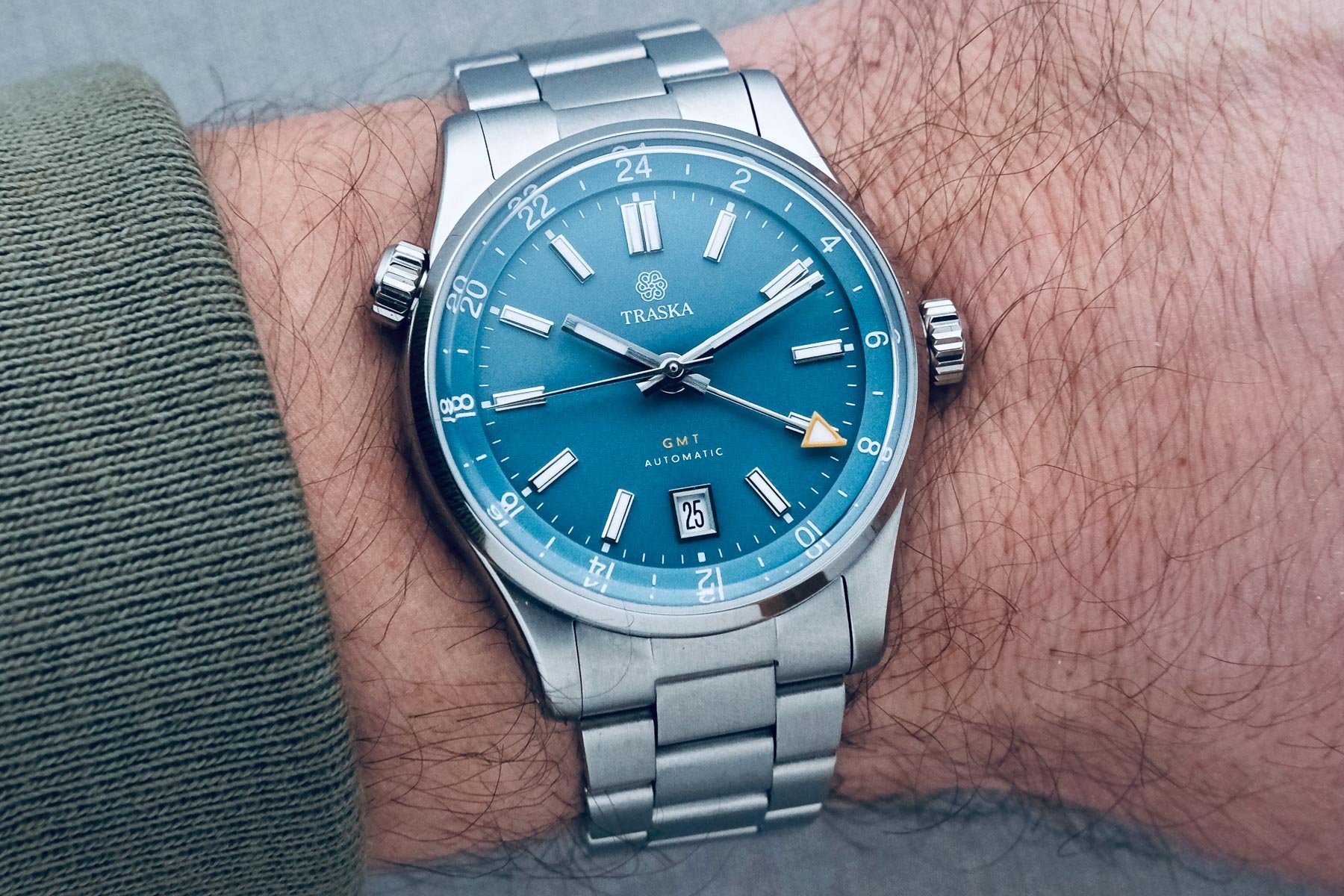 How the Venturer GMT feels on the wrist
When I first got into watch collecting, I bought a couple of homage watches (I know, shameful!). I did so because I wanted to get a taste of the good stuff, so bought two homages to Rolex watches, a Submariner and an Explorer. I don't need to tell you that these watches didn't feel anything like a Rolex. The weight was off, the finishing was drastically inferior, and things just didn't feel the same. But you know what I've discovered over the past few years? Independent brands can offer something very close to luxury for a fraction of the price.
When it's well done, that is. It might surprise you to hear that some brands provide affordable luxury timepieces. No, they are not made of gold and diamonds, but they are luxurious because a lot of attention was put into all the details. In other words, the watches look and feel great overall, and all design aspects work well together. This is a very tricky balance to achieve, but it is possible. So when I wear the Venturer GMT, I feel I'm experiencing superior watchmaking and, in a way, luxury.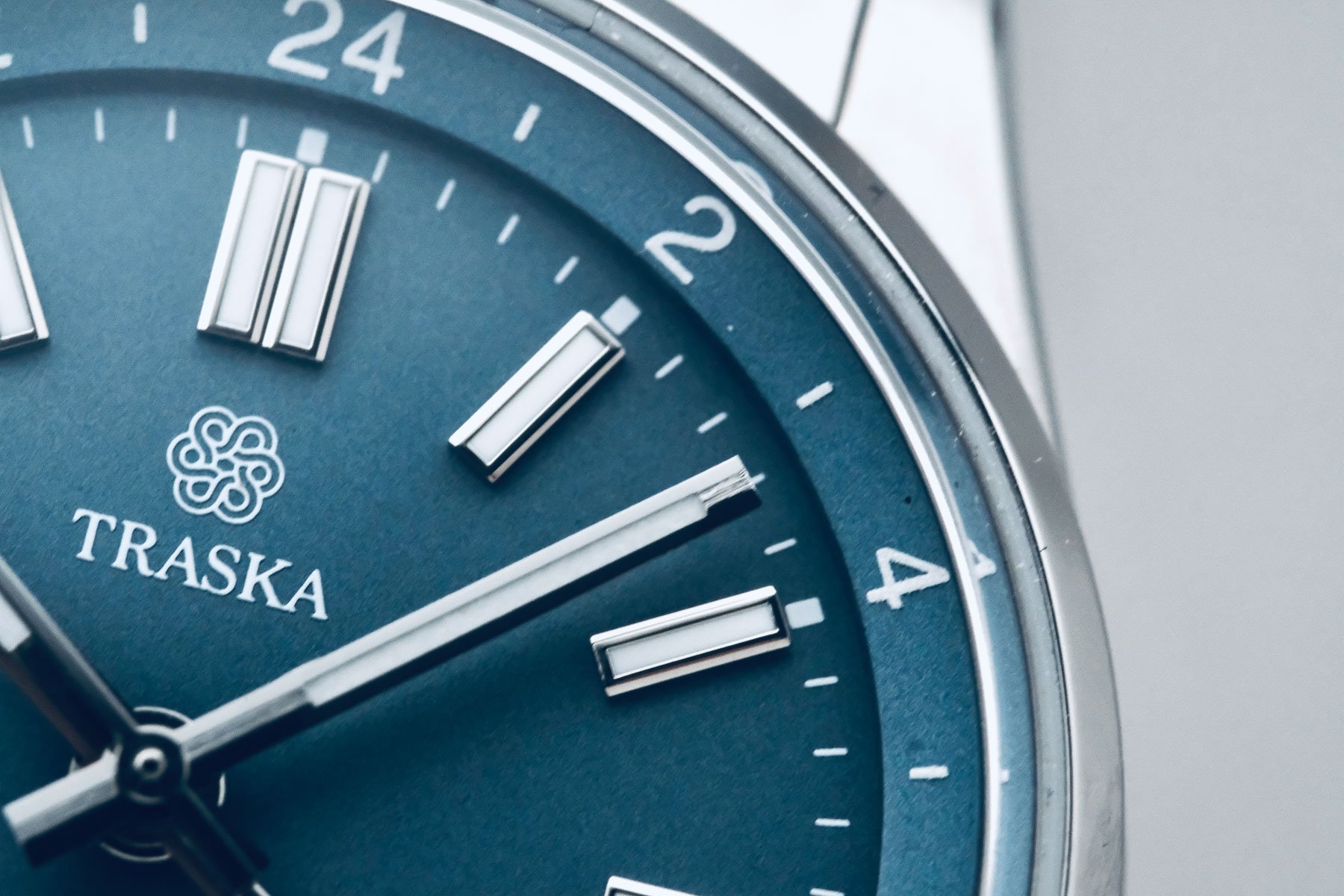 I don't mean to discriminate against lightweight watches, but my preference is for a watch to have a certain heft to it. It feels better this way on my wrist. And I've noticed that, more often than not, the more substantial a watch is, the better is it made (but that's perhaps just me, and I would need to consult a specialist to discuss this). The Venturer GMT comes with a little bit of heft, which surprised me given its dimensions. And it feels nice on the wrist. It has a Goldilocks weight and size for my 6.25" (16cm) wrist.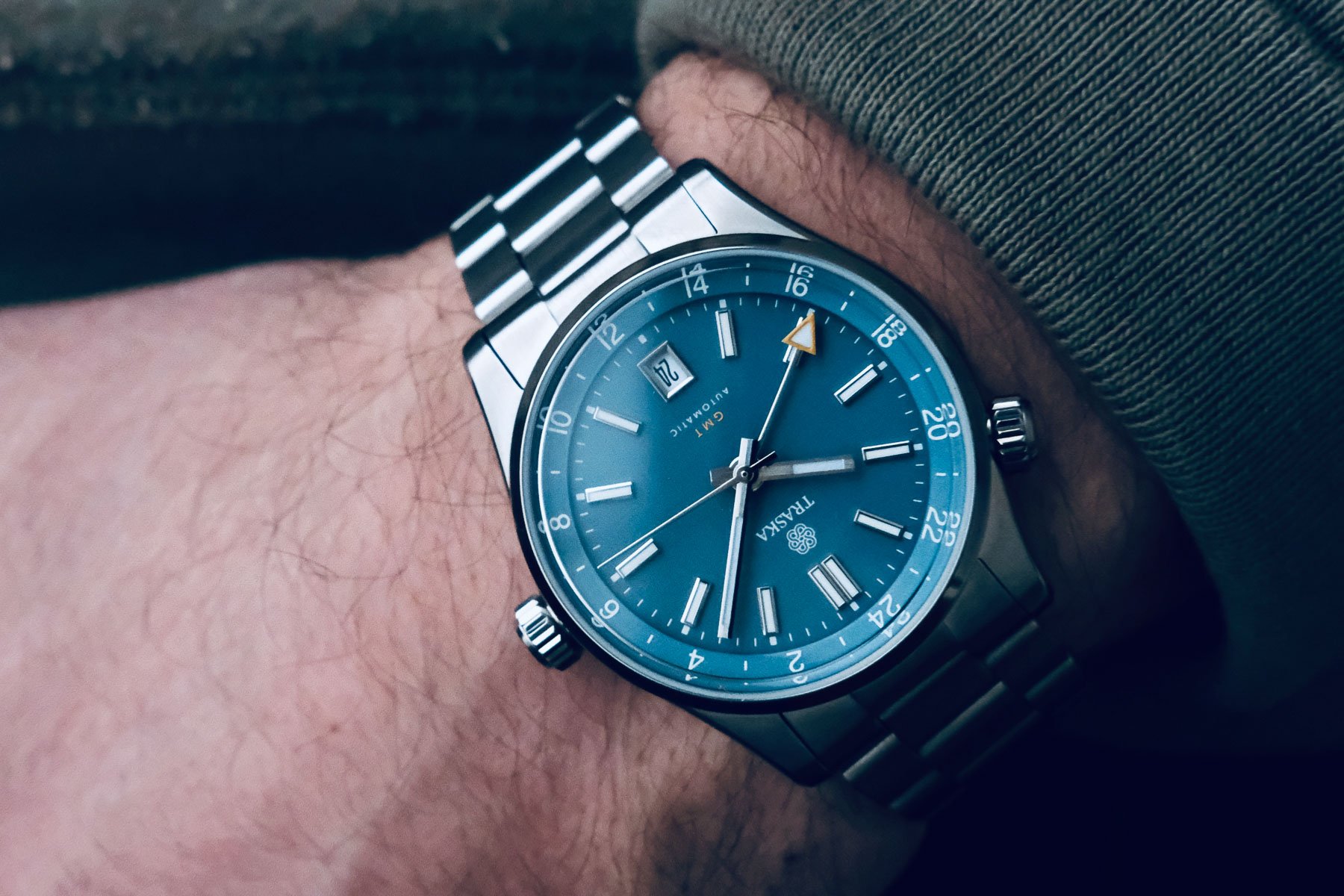 Quality components
As I hope the photos will convey, the Venturer GMT has great dimensions and a pronounced sense of depth. Here, I'm referring to the succession of elements on the dial that make this watch look uniquely well executed, from the applied markers and the four hands stacked on top of one another to the inner rotating bezel and box-sapphire crystal. Although the watch is only 10mm thick, it looks and feels substantial on the wrist, and I haven't handled a watch from Traska that has given me quite the same feeling.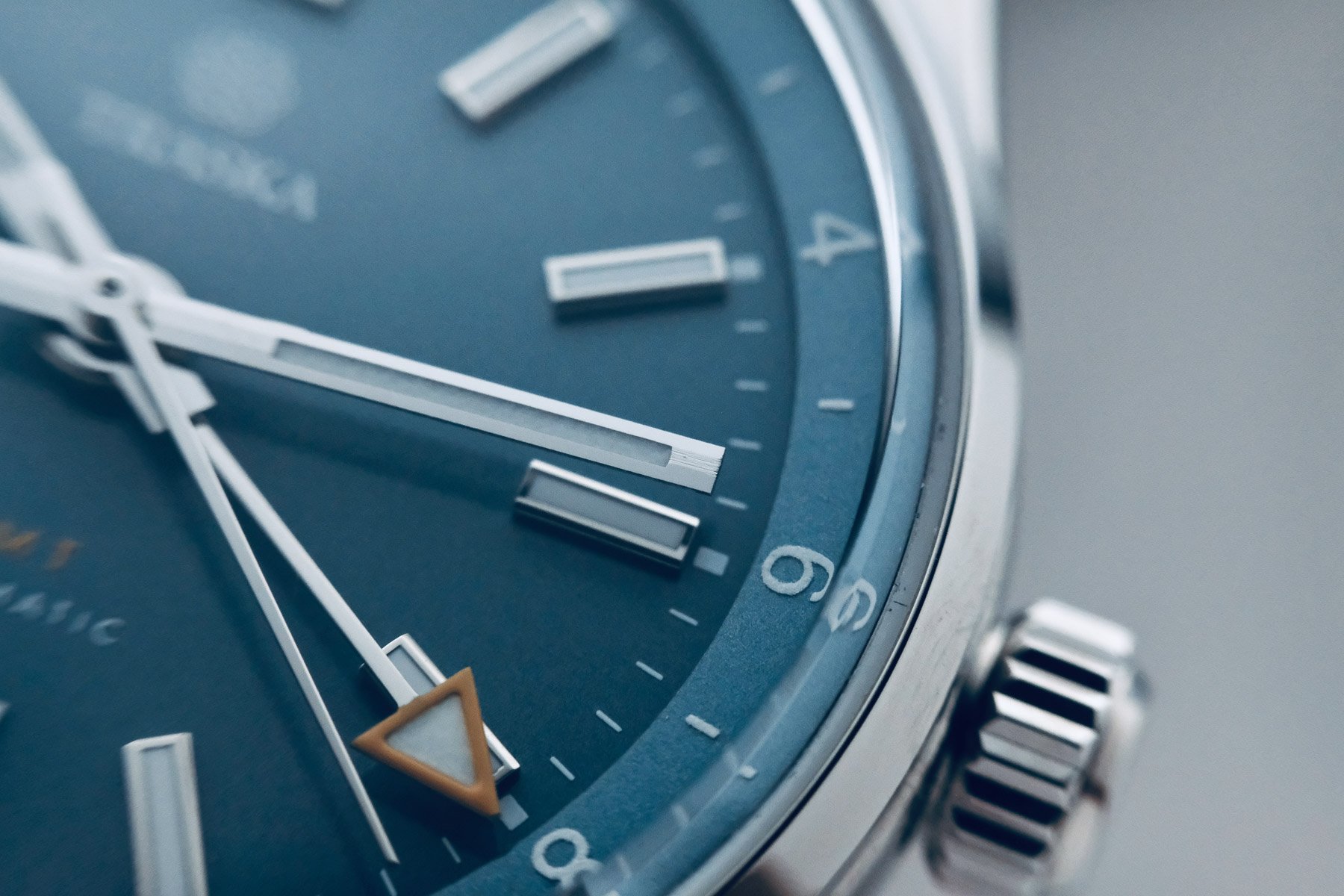 I can already see the comments coming in: I'm subjective. Perhaps I am, or perhaps I can clearly articulate what I believe to be outstanding value in watchmaking. Not everything that Traska does is unique, though. The bracelet looks too much like a Rolex Oyster bracelet, and the hands and hour markers are reminiscent of a Datejust. Yes, that's absolutely true, and no one, including Jon Mack, pretends otherwise. And I would speculate that Jon chose these designs because they work. After all, they are iconic. And I would be the first one to argue that not one brand has ever created a fully original design. If some brands have, they can be seen in watches that most of us wouldn't dare to wear.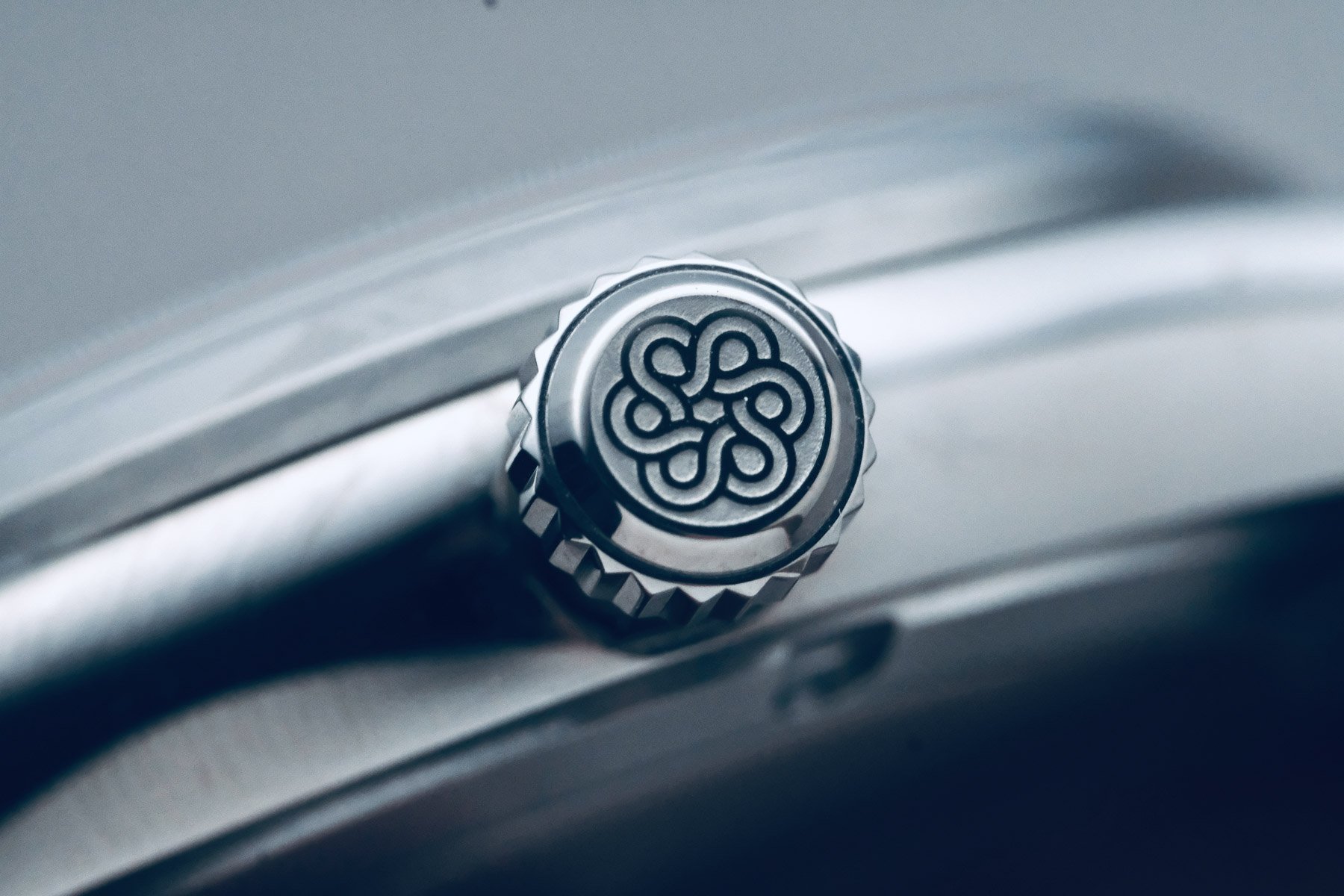 Final thoughts
So, where does it leave us? It leaves us with a watch that offers tremendous value for your hard-earned cash. Although I cannot testify to the Miyota 9075's long-term performance and reliability, knowing where it comes from does give me a sense of reassurance. I hope the photos in this article will convey the superior quality and finishing of the Venturer GMT because it is truly a sight to behold in the metal. But these are all my extensive thoughts about this watch. What do you think of it and what it means for the independent market? I would love to hear your thoughts on the topic. 
The Venturer GMT will be available to purchase directly from Traska as of January 29th, 2023. It will retail for US$695. I suggest you check out the brand's website and sign up for the newsletter to receive updates.