Hands-On With Two Norqain Freedom 60 39mm Watches
The subtle stars of the Freedom 60 collection...
Norqain does not waste any time when it comes to releasing new watches. The fruits of the Kenissi relationship have resulted in a string of interesting new releases powered by Norqain's proprietary movements. I had a chance to go hands-on with the Norqain Freedom 60 39mm watches. The recently introduced Norqain Caliber NN20 powers both three-handers. Let's find out what works better, bronze or steel?
For a brand that has only been around for only two years, Norqain has been taking big steps. And I have to say I like that. I had my first taste of Norqain this summer when I reviewed the Norqain Freedom 60 Chronograph. And as I explained in my review, I like that watch quite a bit. After I let go of the initial reflex of comparing it to other brands, I really liked the watch for what it offers. It's a vintage-inspired chronograph that is really well built and offers a great deal of charm. A charm that is essential to the Freedom collection. So I was curious to find out more about the Norqain Freedom 60 39mm.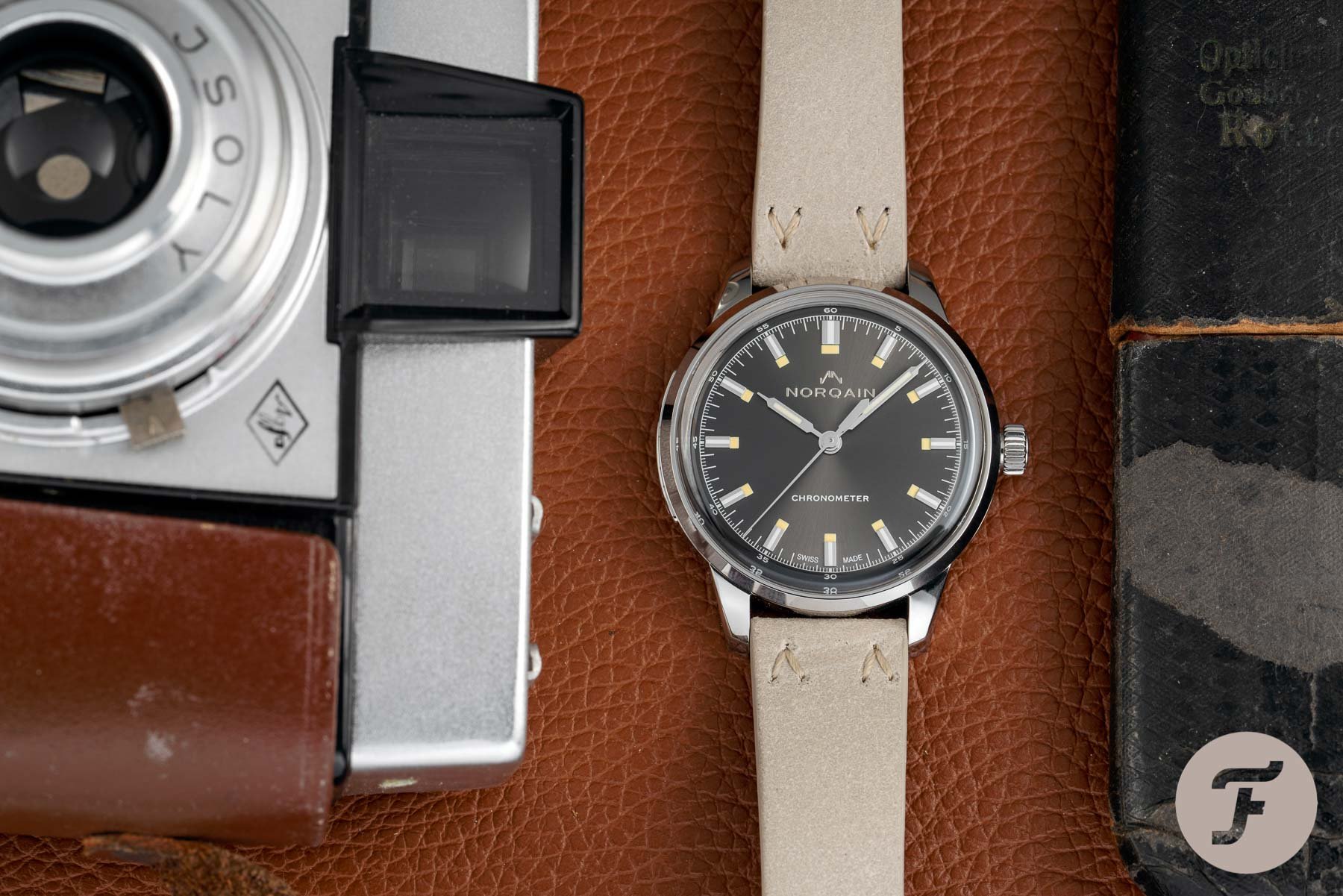 The Freedom Collection
Currently, Norqain has three collections that make up its product offering. The Adventure and Independent collections offer sporty and modern styled watches, whereas the Freedom collection takes inspiration from the 1960s. Because of that, all the models are named Freedom 60 instead of just Freedom. And to be honest, that is the collection I'm most interested in.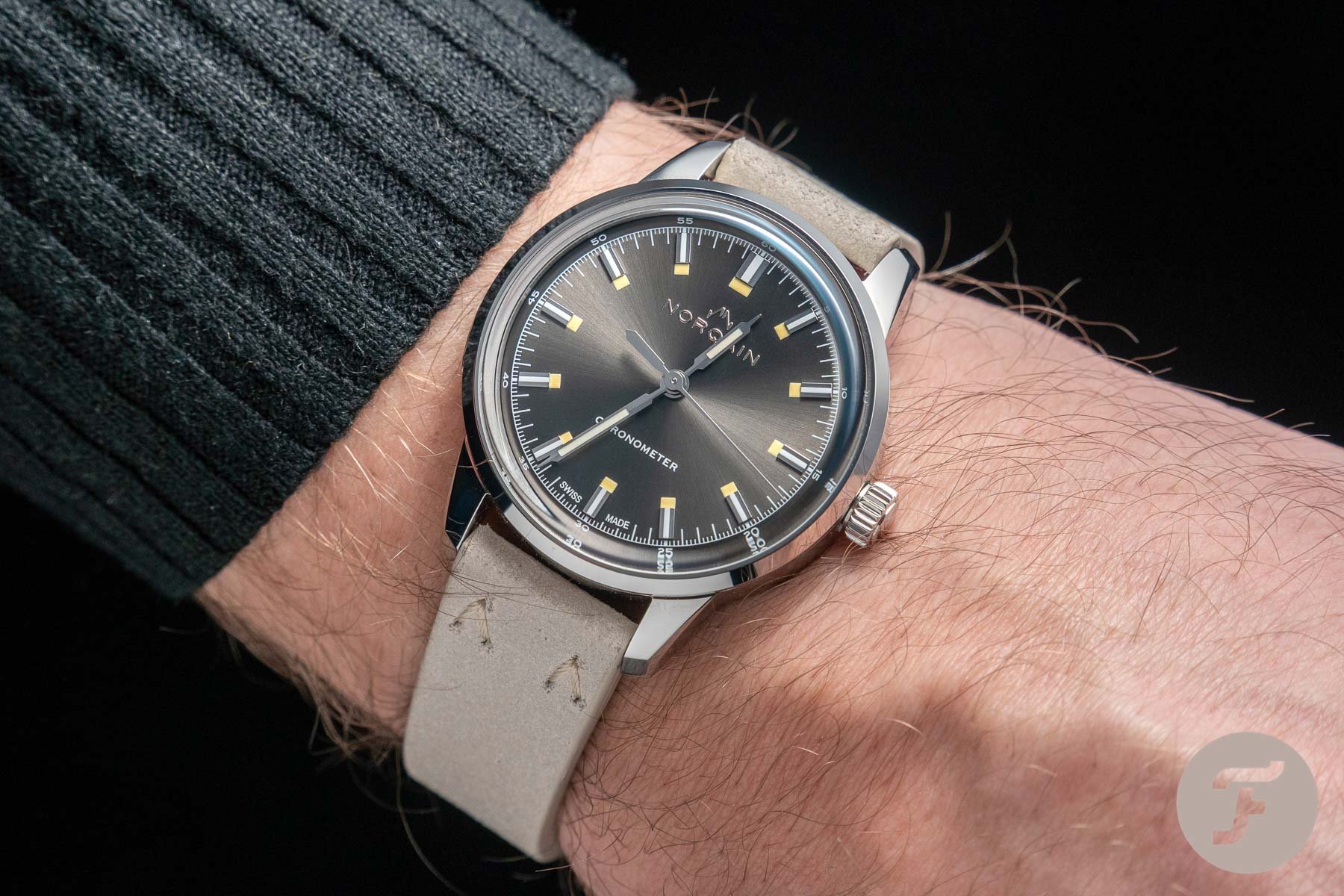 Partly because it's interesting to see how a brand without an extensive history solves the challenge of coming up with ownable vintage-inspired designs, and the second reason is that the first taste I had with the Freedom 60 Chronograph was a good one. So I was happy to find out two new models were added to the Freedom collection.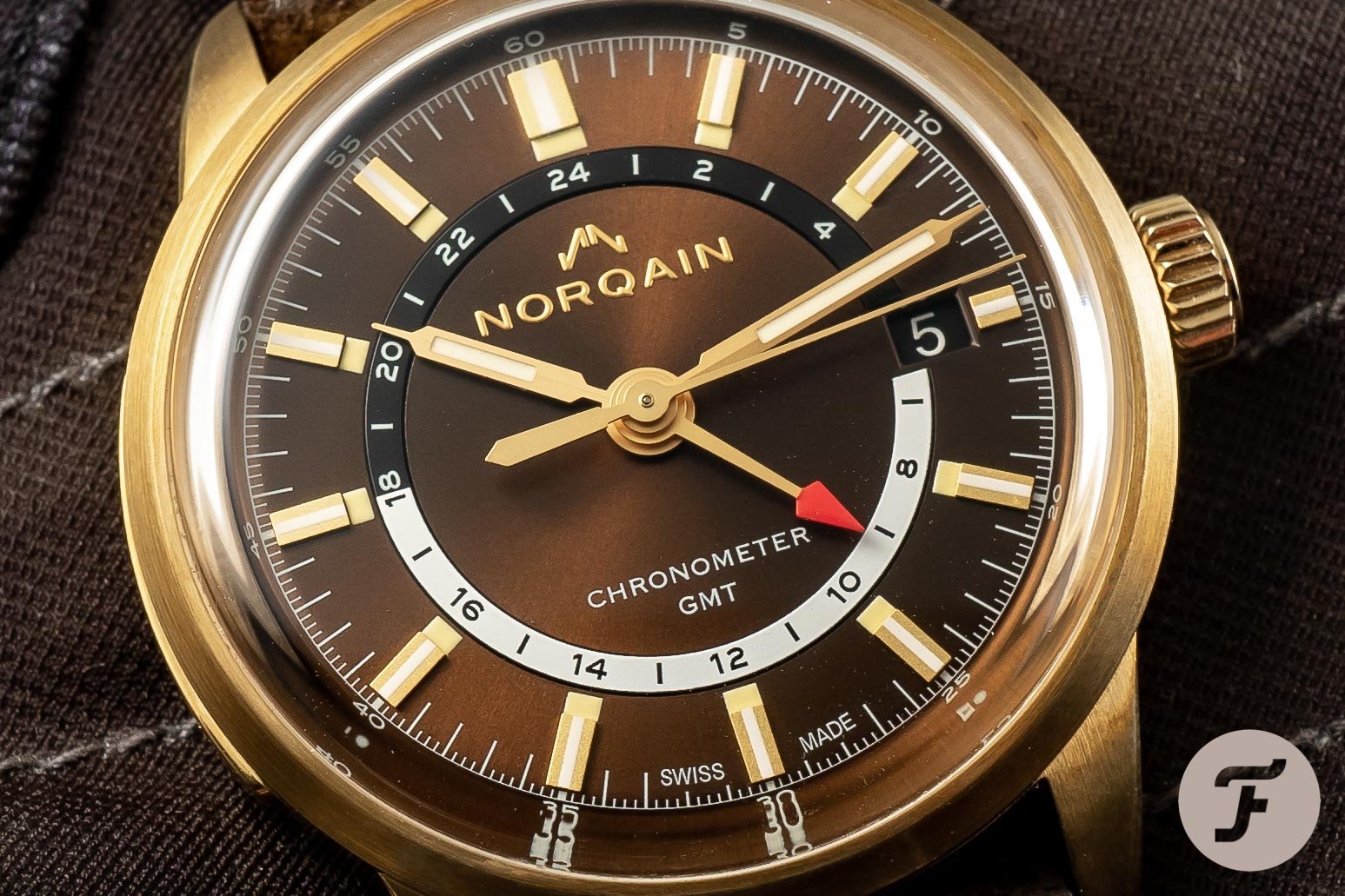 The first is the one that stands out immediately, and it's all-new Norqain Freedom 60 GMT that Gerard reviewed in steel and bronze. The GMT stands out because of its overall presence and its well-built GMT caliber. And it has been getting quite a bit of attention.
The first Norqain model with a sub 40mm case size.
The second one is a lot less arresting in its presence, but it might just have as much potential. Why? Because the Freedom 60 39 is the first Norqain model with a sub 40mm case size. That fact, combined with its charming good looks and manufacture caliber, might result in a strong seller for the brand.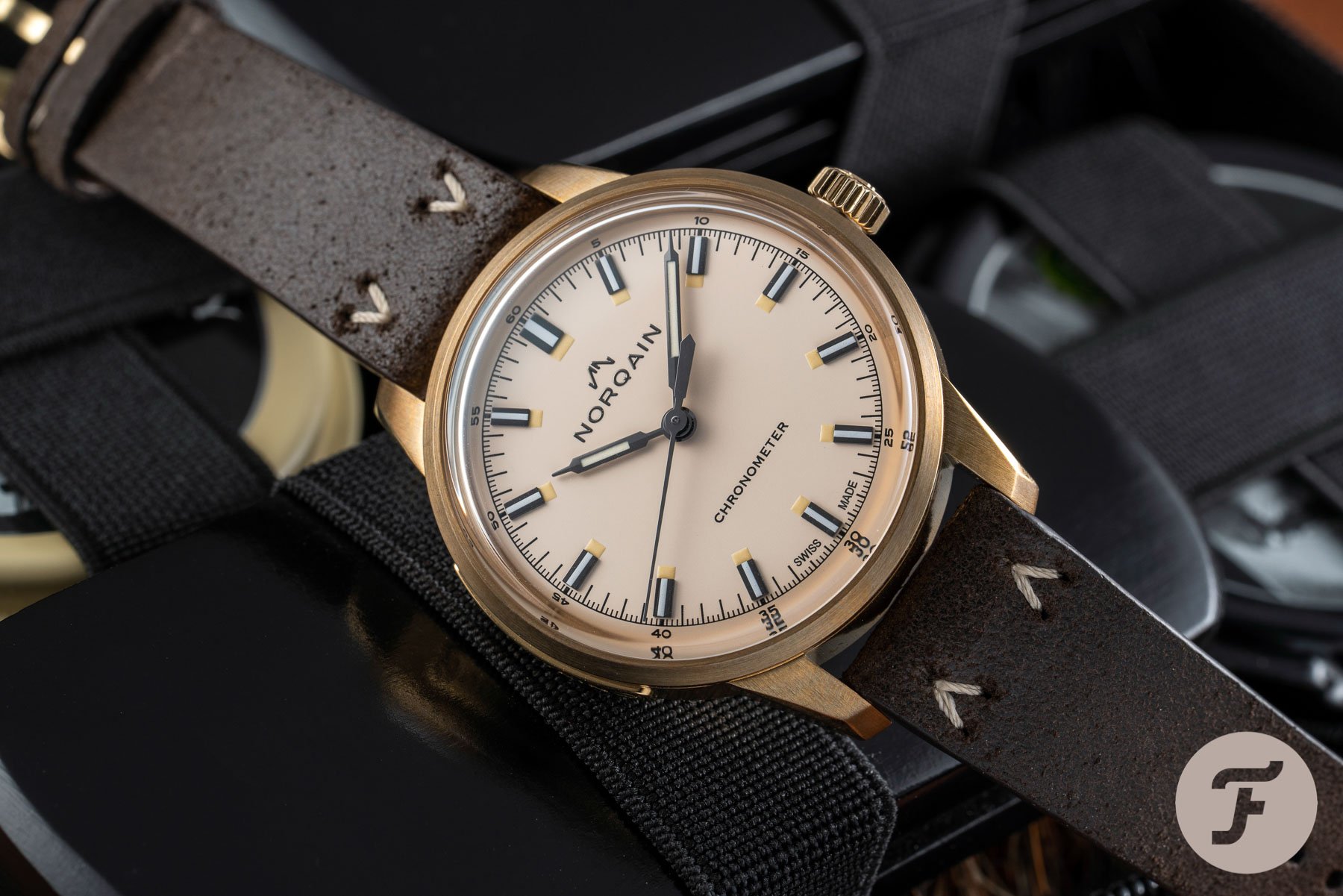 The Norqain Freedom 60 39
The Freedom 60 39mm, just like the Freedom 60 GMT, is available in stainless steel and bronze. Besides a different case material and a different colored dial, the watches are technically the same. Both watches feature a round-shaped 39mm case with a lug-to-lug length of 48mm. The case is 11.4mm thick, and that is including the box-style domed sapphire crystal. With a lug width of 18mm and the very comfortable retro-styled leather straps, both watches are a joy to wear. Both watches hug the wrist nicely and create a nice looking aesthetic on top of that.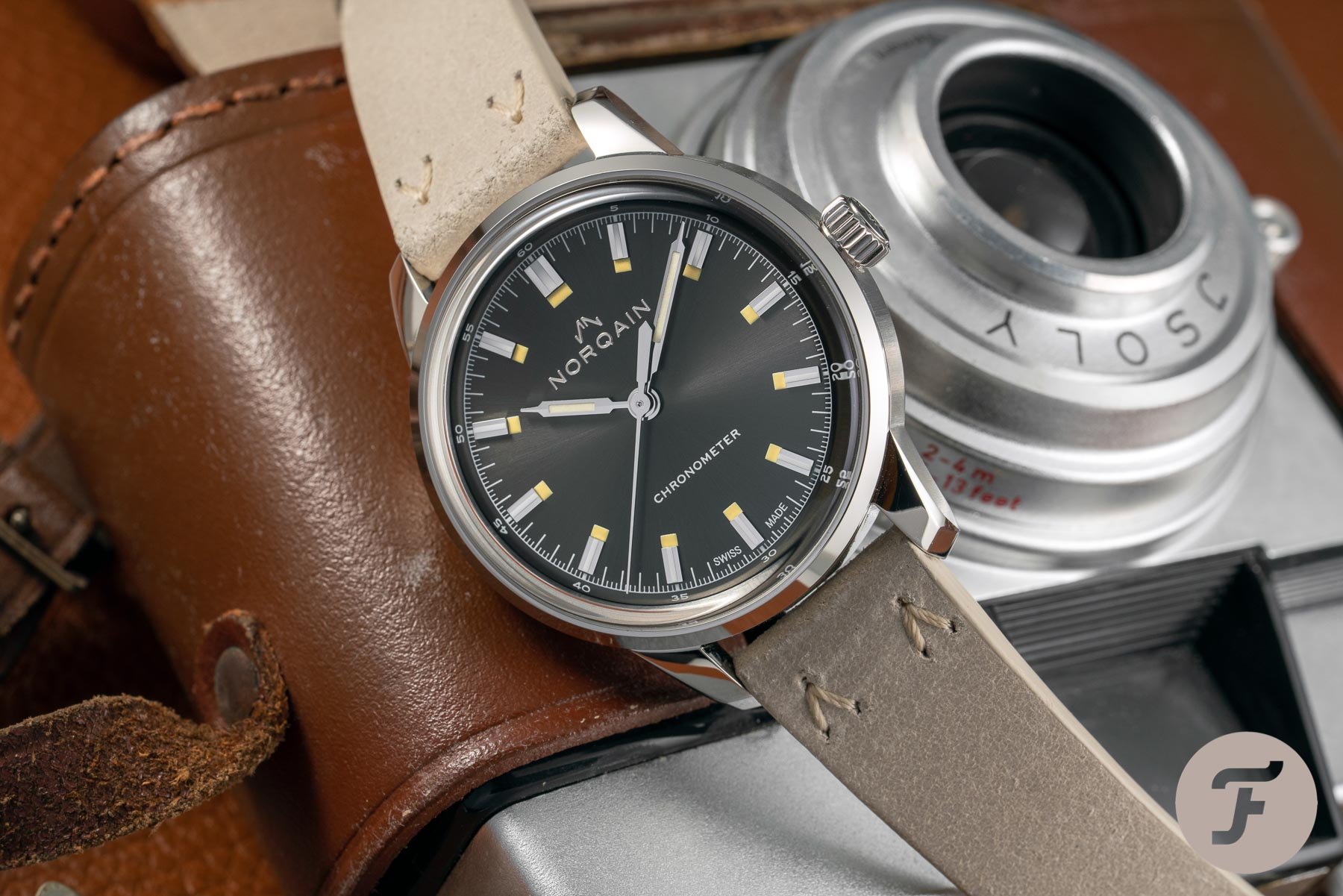 Getting to the aesthetic, obviously bronze and steel have a very different presence. But Norqain chose to further enhance the differences by fitting the bronze model with an off-white creamy dial and the steel model with an anthracite sunburst dial. What you end up with are two watches that have a completely different look and appeal.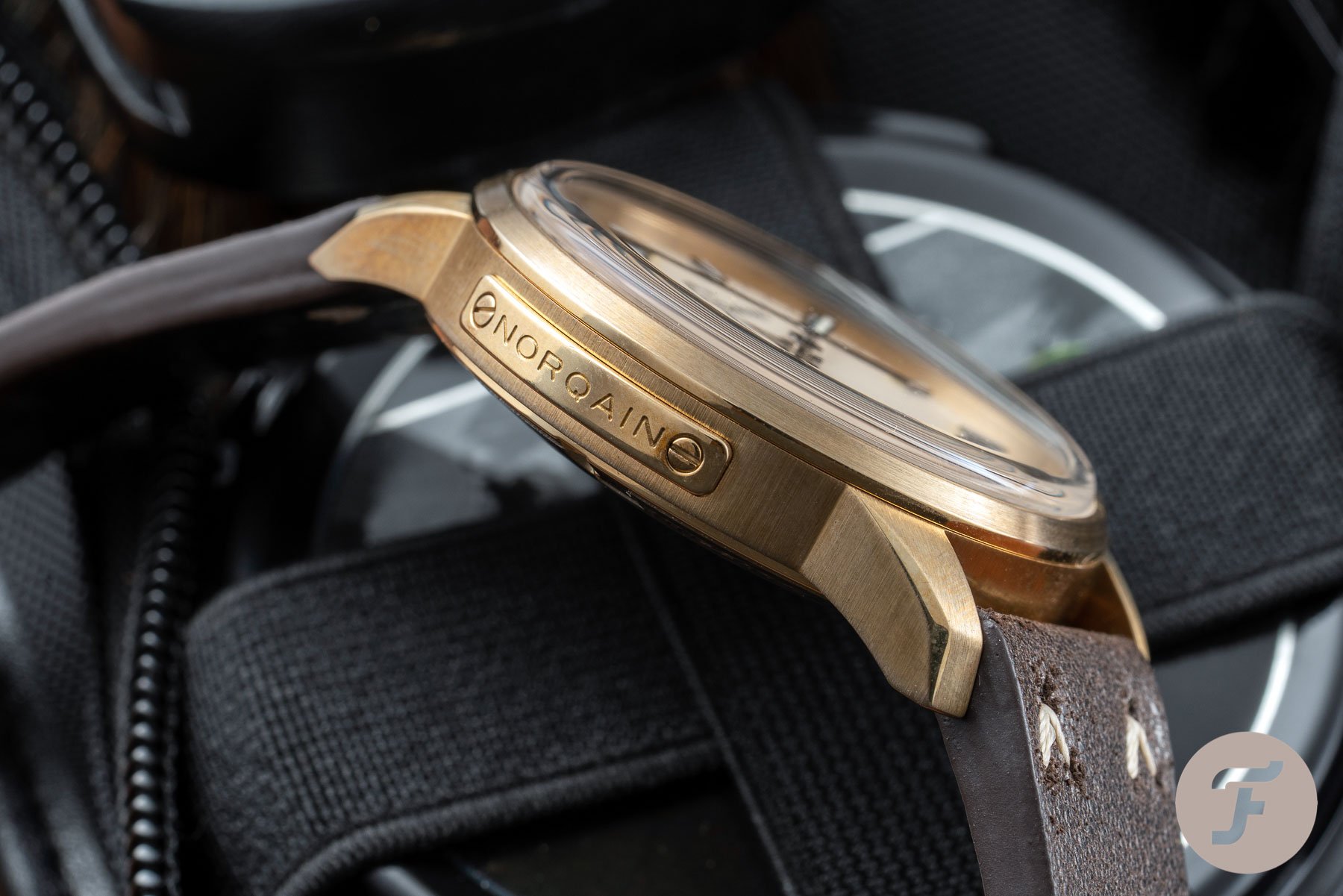 And the details only further enhance the differences. The finishing of the cases is different. The bronze case is satin finished and the steel case has a mixture of satin and polished finishing. The hour markers and hands are also different in their execution, fitting the case material. The steel version features hand-applied polished hour markers and polished hands that are filled with Old Radium Super-LumiNova. The bronze version has bronze indexes and bronze hands also filled with the same Old Radium Super-LumiNova.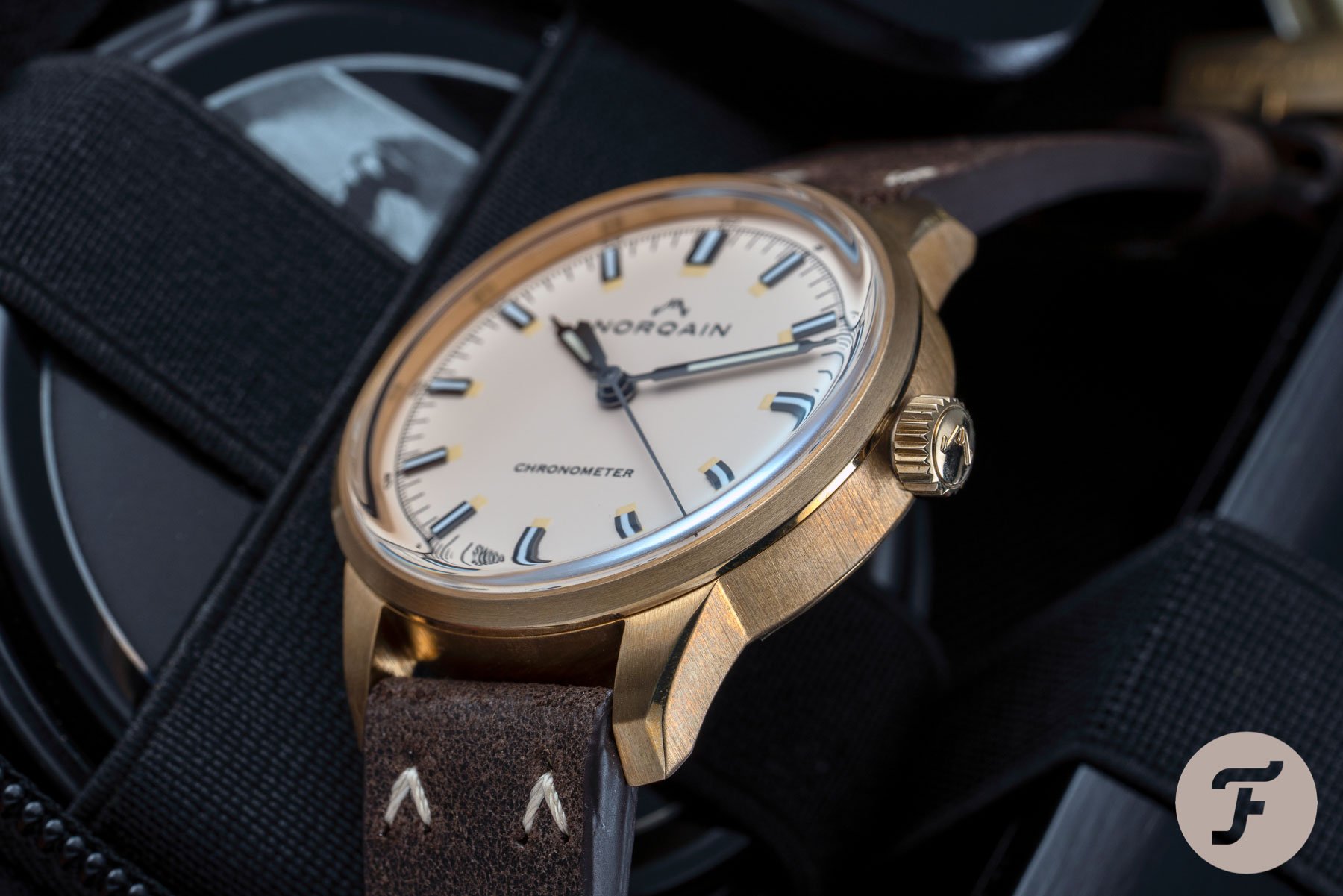 Bronze or steel?
Overall what you end up with are two watches that are not just model variants. The bronze Freedom 60 39 has a distinctly more retro vibe than the steel version. The steel version has that typically '60s cool, the bronze version feels like it refers back a decade or two earlier. Which one to pick is obviously very personal.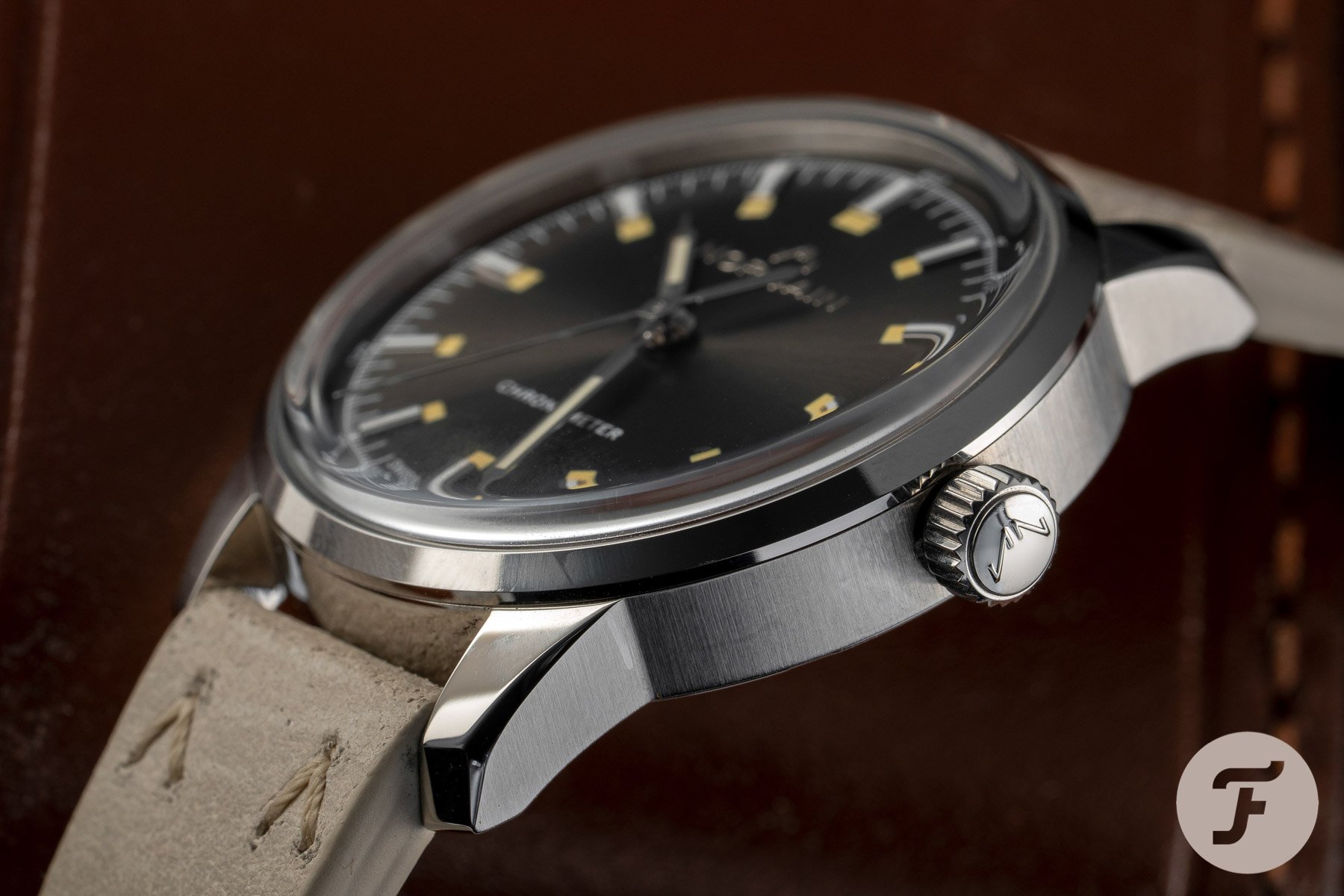 It is most probable that you will choose either bronze or steel first. Especially since bronze is such a specific material that gets its own special patina from wearing the watch. For the bronze Freedom 60 39, Norqain used a special bronze alloy made of silicon and aluminum that gives the case a more yellow hue. It has the warmth of gold but still has that typical bronze feel.
More dial variations will probably be added to the collection over time.
If you are not a fan of bronze watches, the steel version is the way to go. Norqain currently offers only these two model variants, but I'm sure we will see more dial variations added to the collection over time.  The brand also offers the same Freedom 60 in a 42mm variant, with a wider variety of color choices, so it seems only logical that we will see more additions in the future.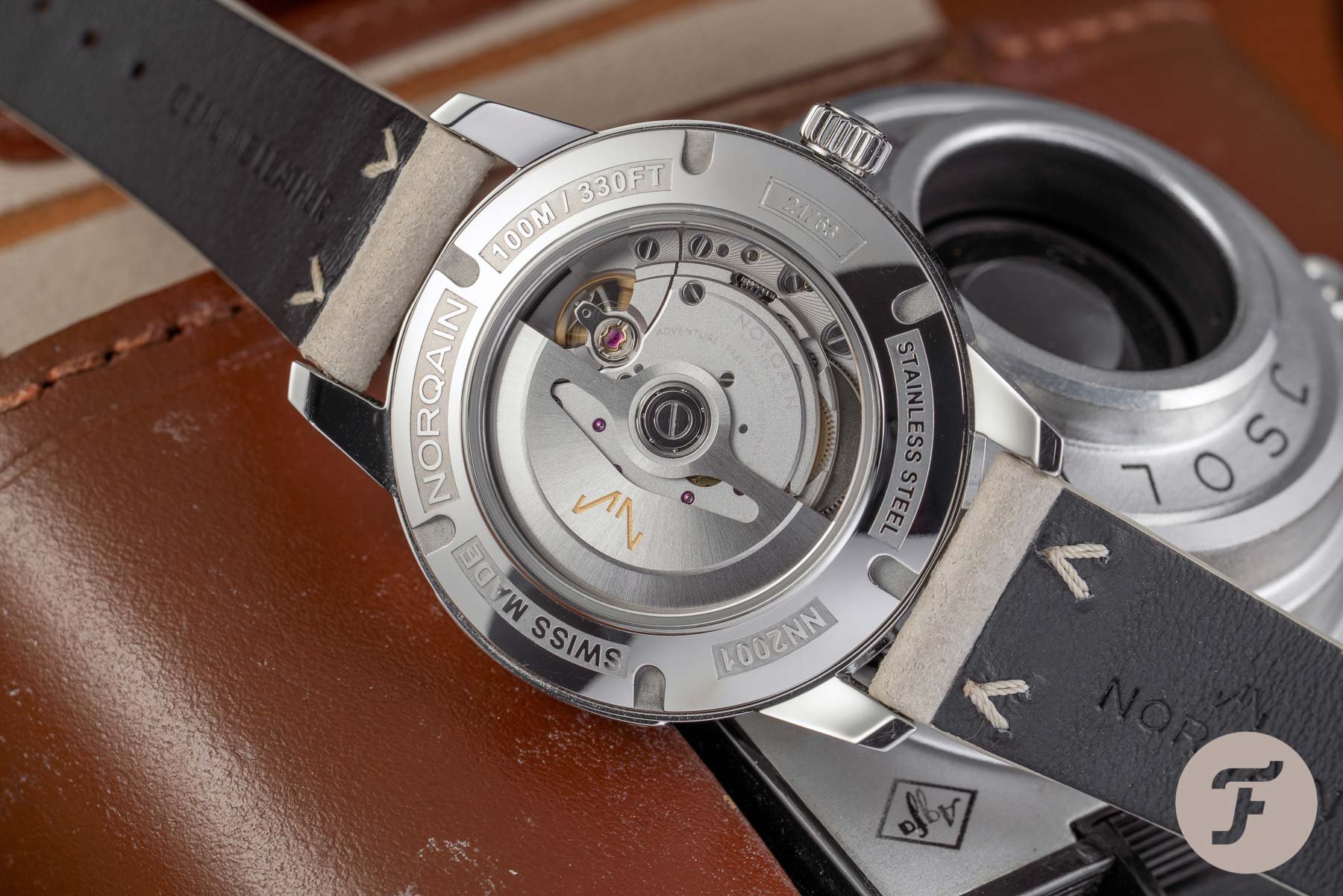 Norqain calibre NN20/1
This brings us to the biggest difference compared to the 42mm version of the Freedom 60. This new 39mm is equipped with the Norqain calibre NN20/1 that was developed in partnership with Kenissi. This propriety movement was first introduced in the limited edition Norqain Independence 20 that Rob wrote about in the summer of this year.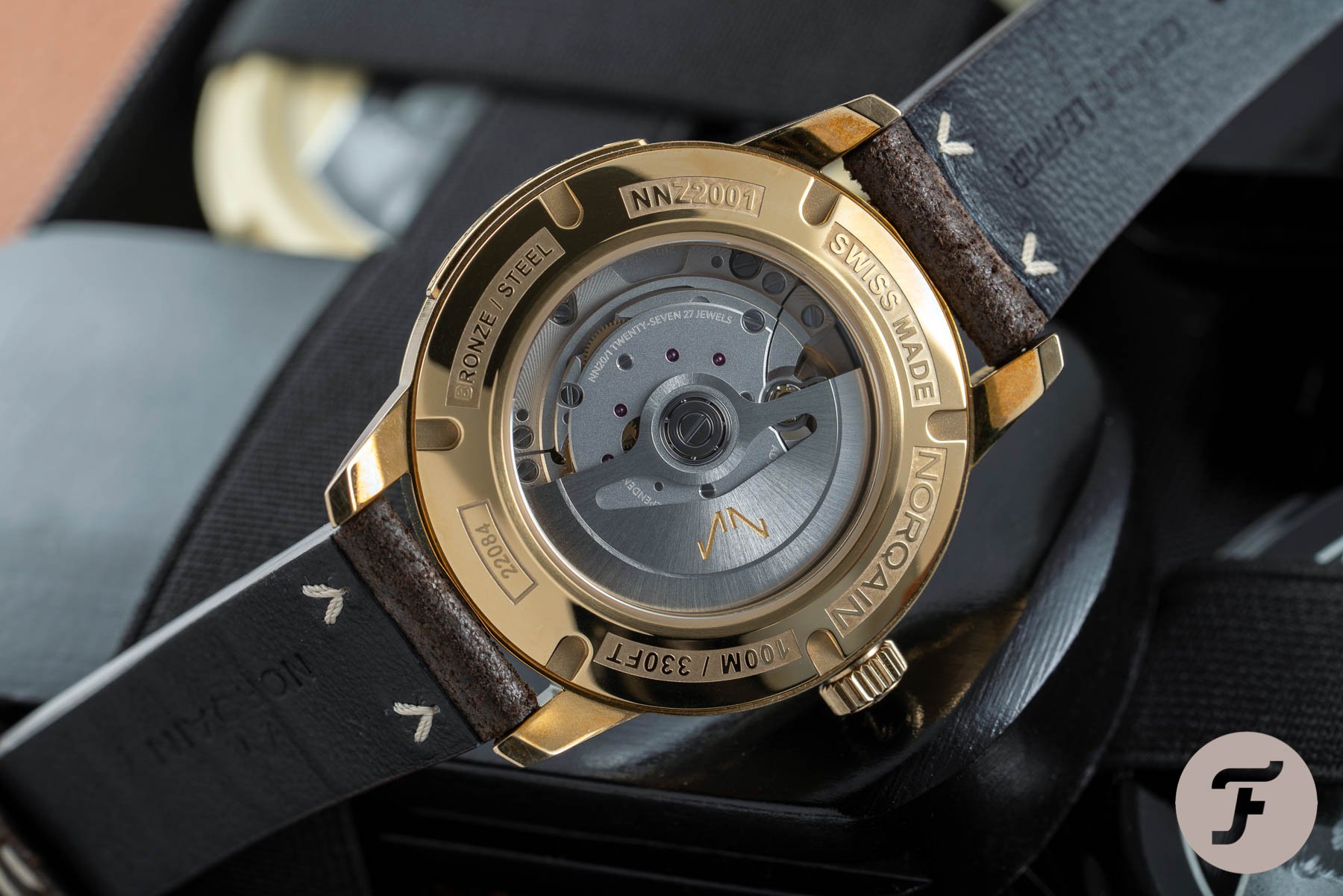 The automatic calibre NN20/1 is a neatly but industrially finished movement visible through the display case back. The movement has an operating frequency of 28,800vph and features an impressive 70-hour power reserve. It is also chronometer-certified by the Swiss regulating authority COSC. The certification guarantees accuracy of between +6/-4 seconds per day. That is emphasized on the dial, which is emblazoned with the word "chronometer'.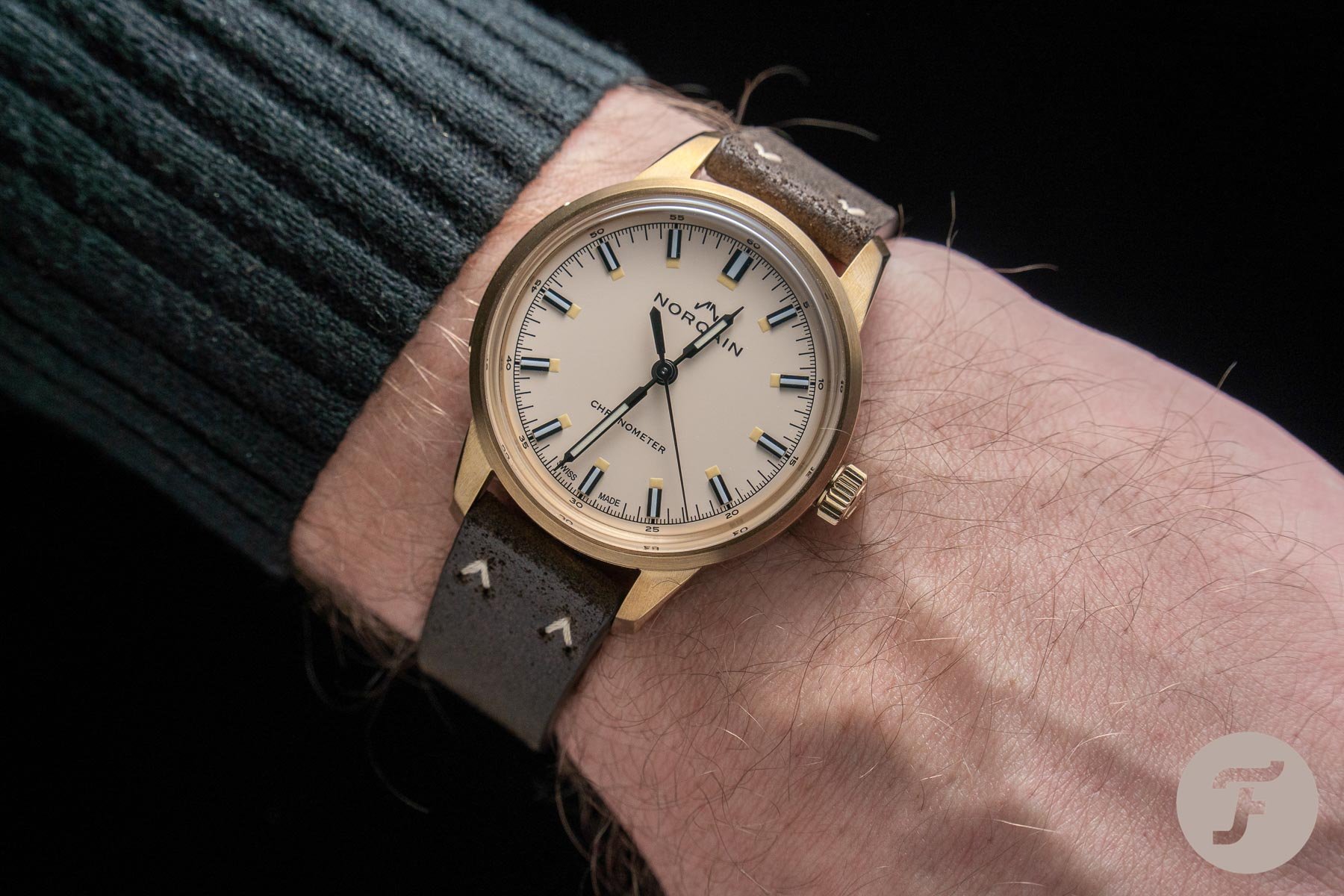 Wearing the Norqain Freedom 60 39
As far as my preference goes, from the moment I saw both, the steel version appeals a bit more to me personally. The contrast of the sunburst dial and the polished hour markers and hands is more my thing. The off-white leather strap also helps to spice things up a bit. Although I personally would prefer a darker option, it was good to wear this configuration.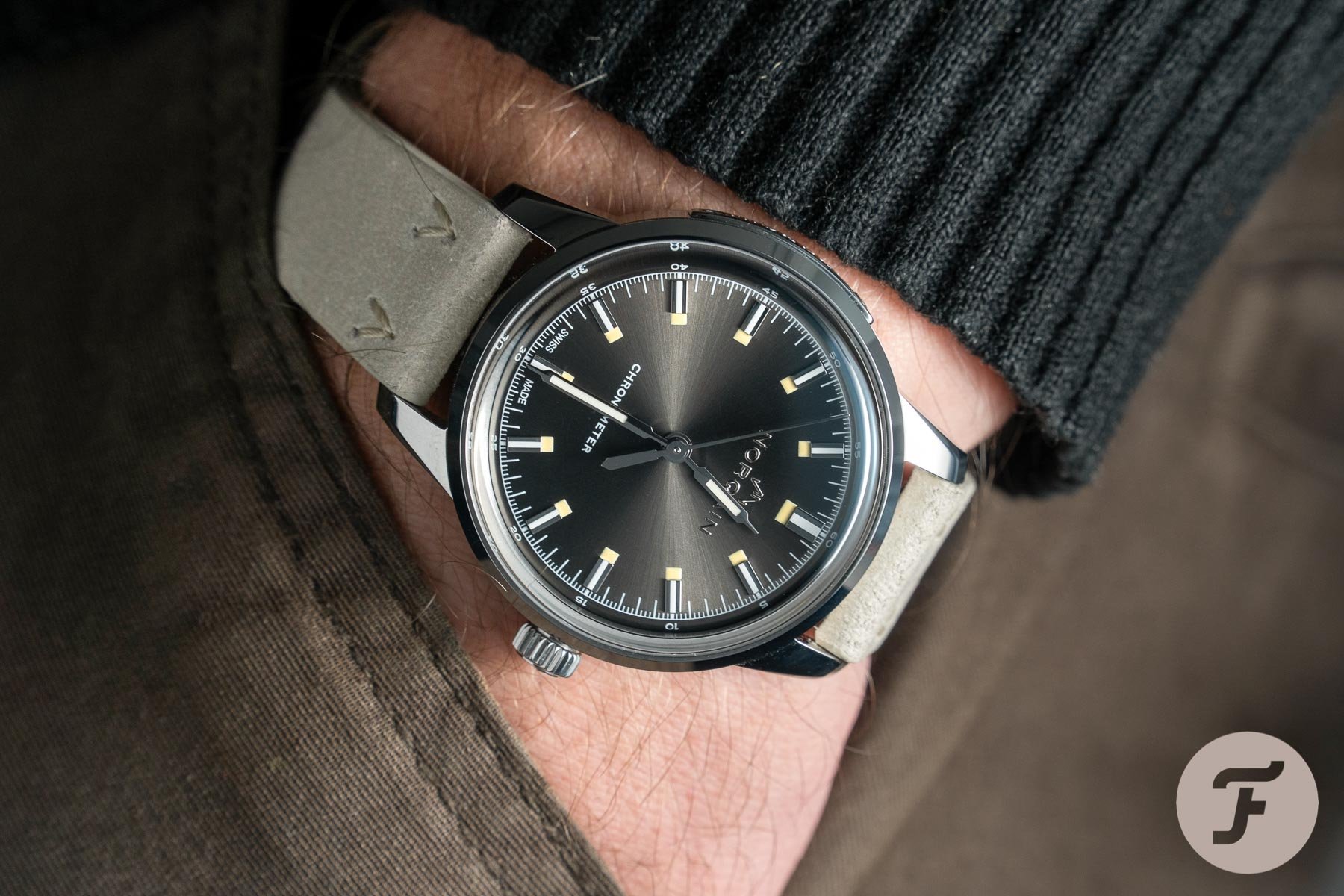 The Freedom 60 39 is a relatively simple three-hander that does not have a date indication and I have to say I like that. The clean looks with the polished bezel make it a classy watch to wear. That is not to say that the bronze version is not a nice watch, but the steel version is simply what I am drawn to the most.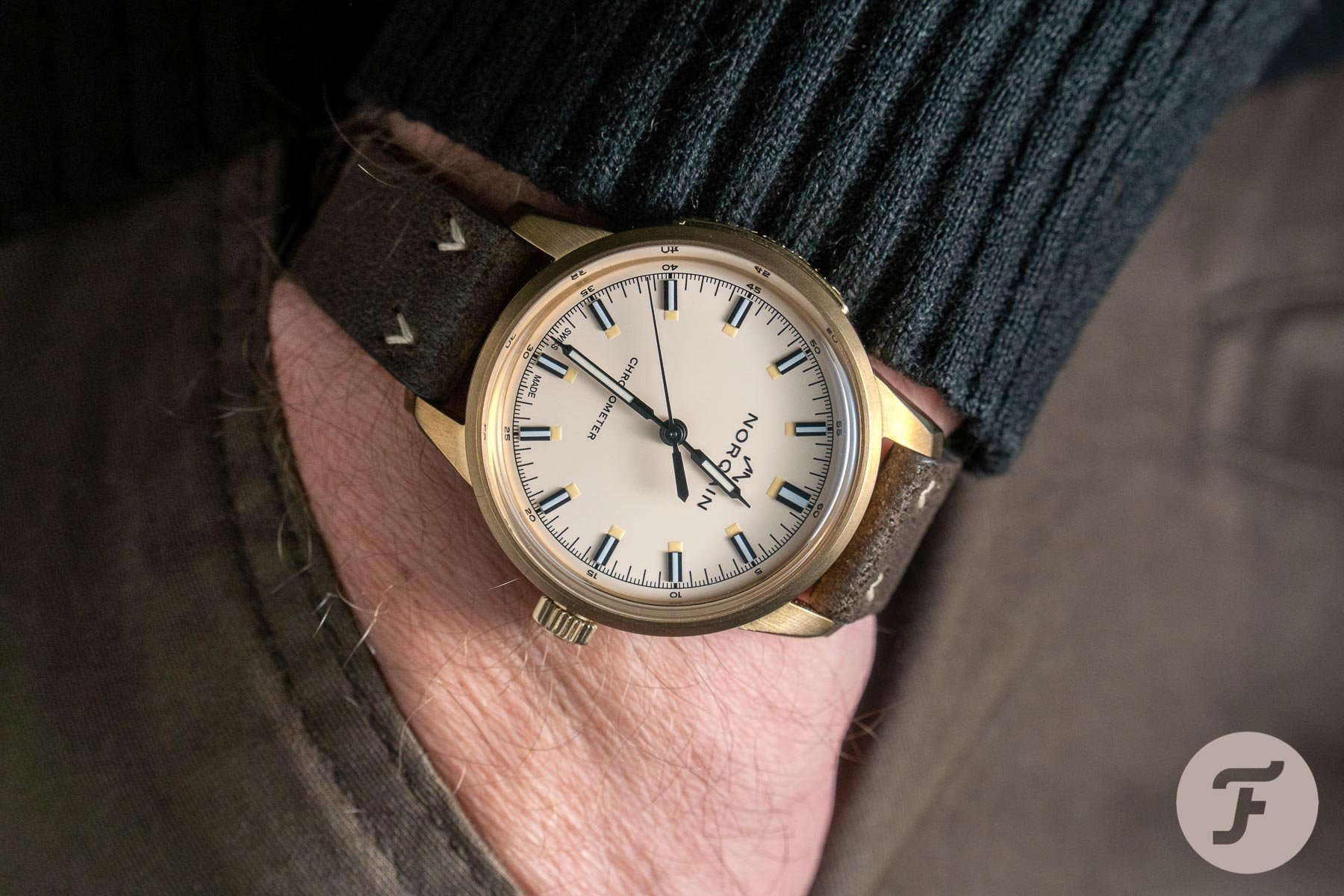 Whichever of the two you prefer, at 39mm this watch is a smart move by the brand because it's a size that will appeal to many watch enthusiasts. With my wrist that is a little over 18cm, this was a perfect fit. And I quickly got used to both, regarding looks and in how comfortably the watch wears.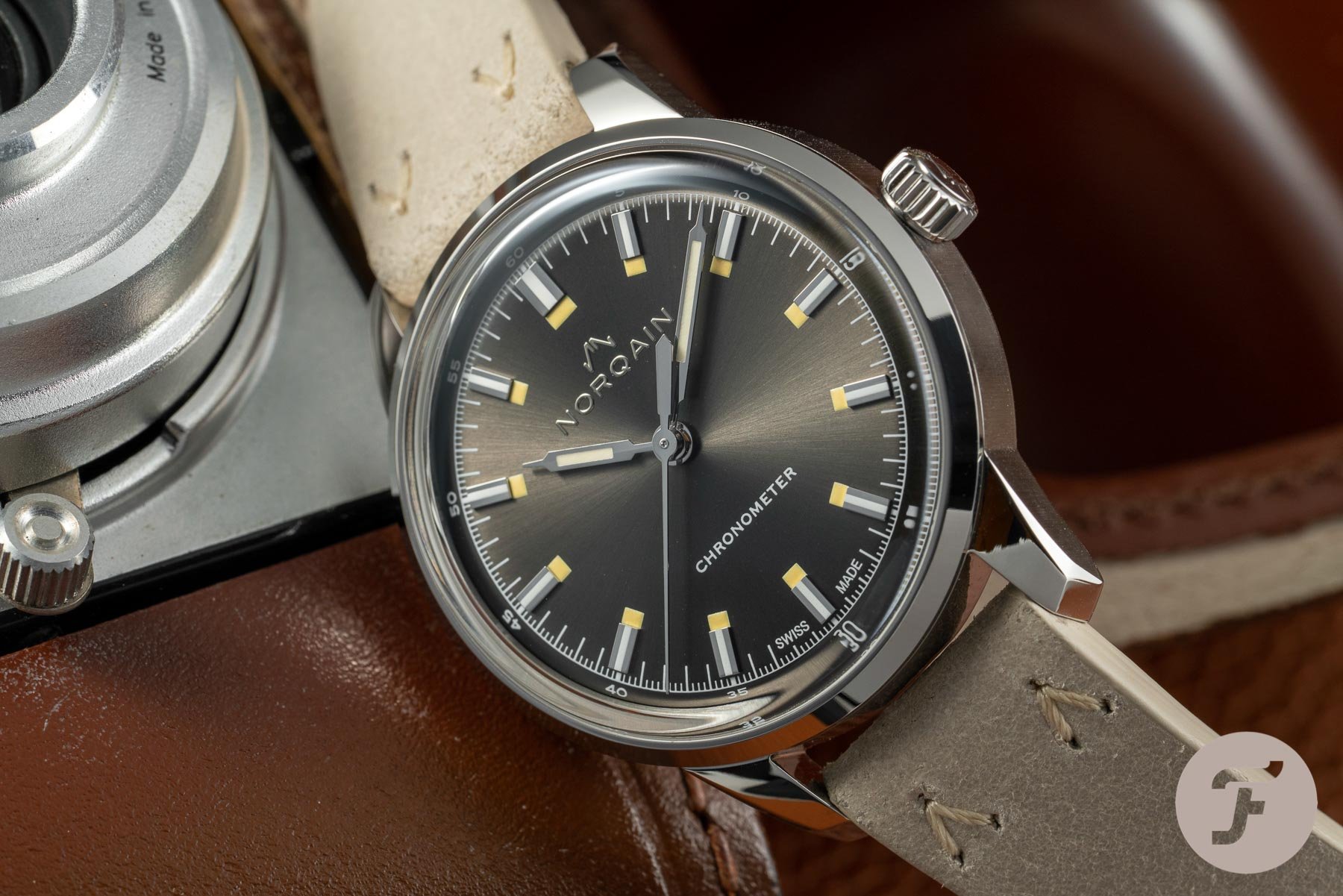 A great quality product
After wearing both watches for a couple of days, I can only compliment Norqain for the outstanding quality of its watches. It is something you might expect from a brand that is backed by some well-known industry faces — as Gerard explained in his review of the Freedom 60 GMT. But still, it's nice to see the level of quality and detail that the brand has achieved with its watches.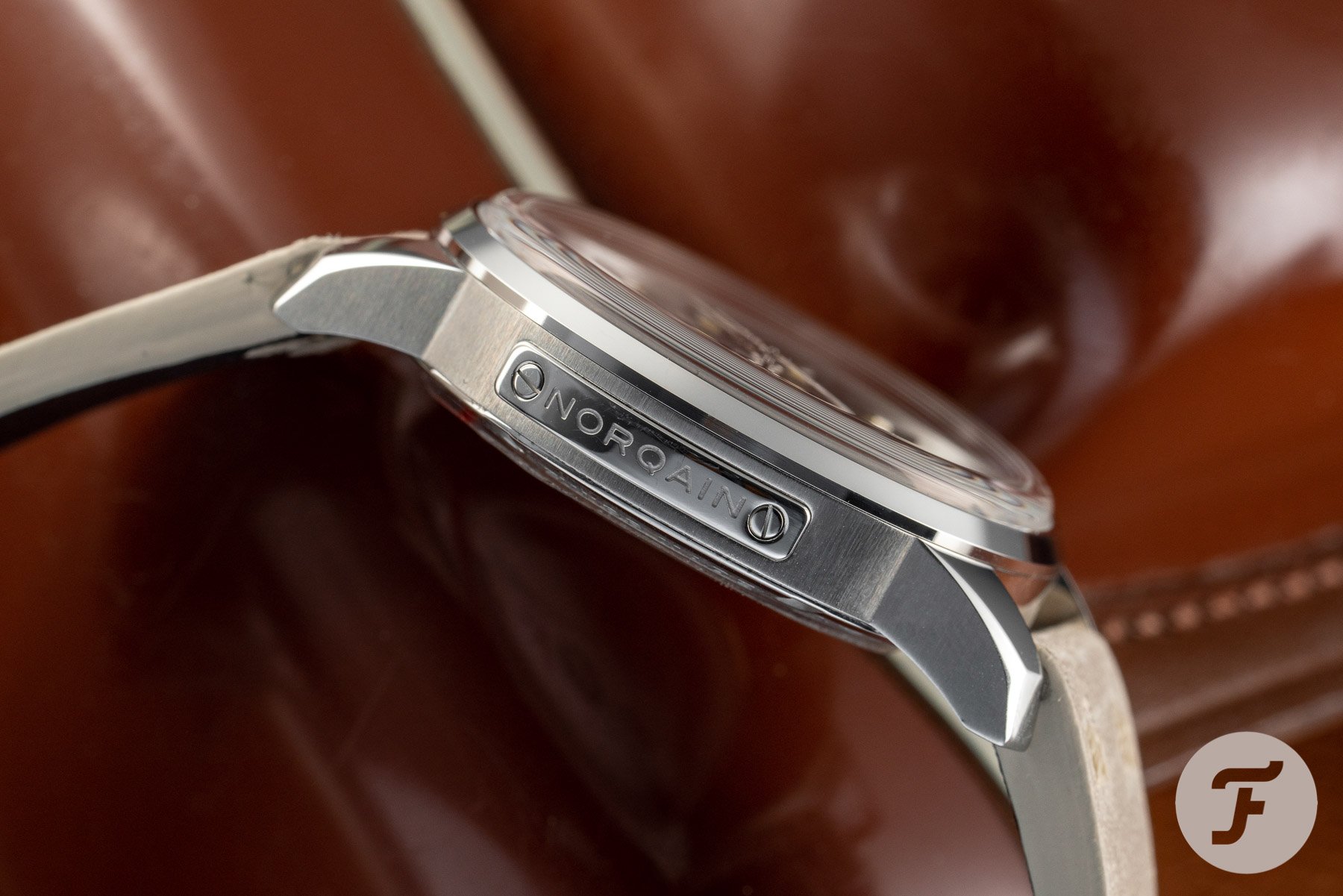 And the brand has found a design language with the Freedom collection that feels very comfortable. Coming back to my question at the beginning of this review: is it ownable and typically Norqain? I'm still on the fence about that. As with the Freedom 60 Chronograph, there were other references popping up when I first saw the watch. And as a brand without a long history, creating a vintage-inspired collection is difficult per definition. Only time will tell what the success of the collection will be.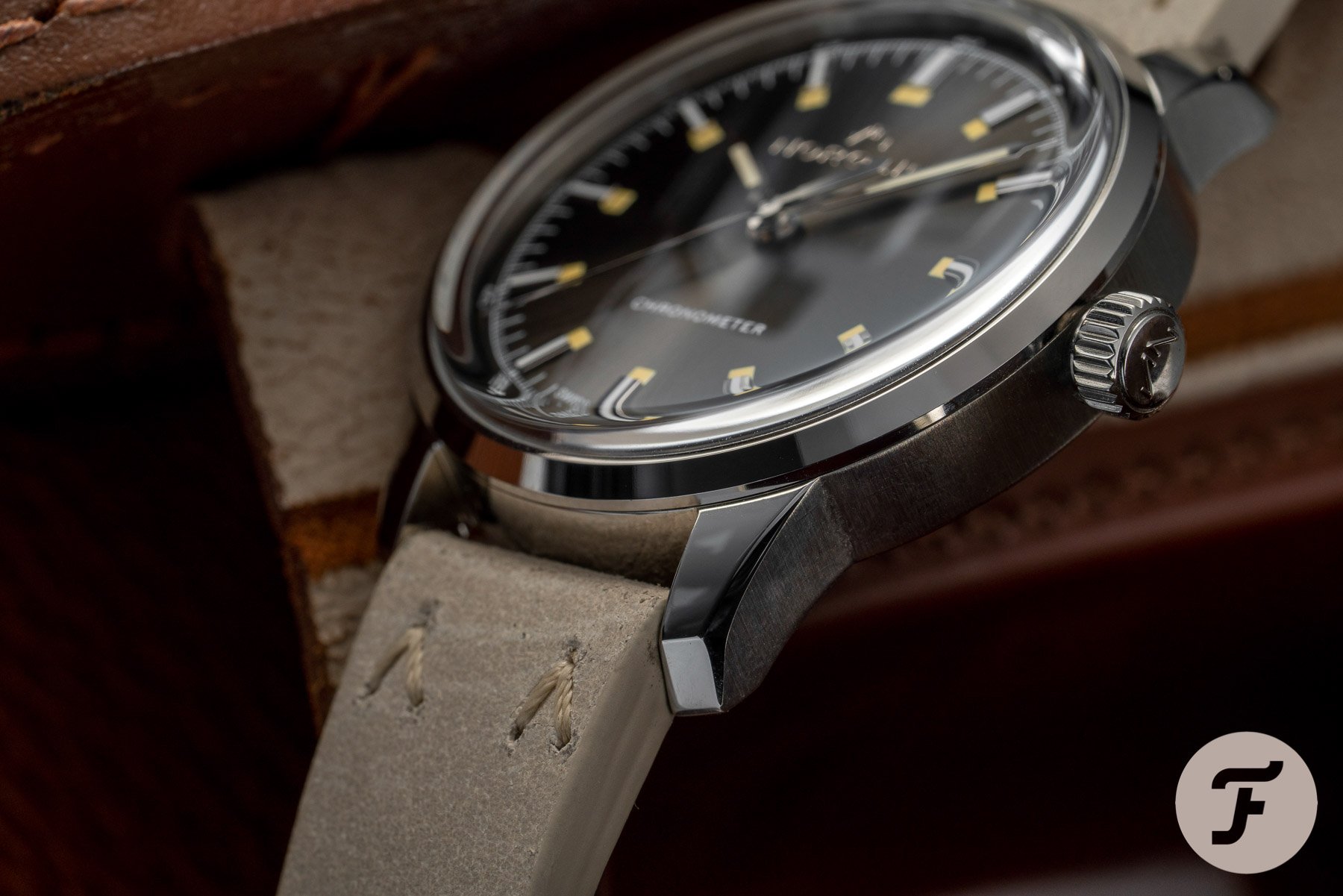 Final Thoughts
And so to the list price of both watches! The steel version is available for €2,540 and the bronze version is a little more expensive at €2,790. Considering what you get for your money, those prices are reasonable. Although there is some stiff competition out there, there aren't that many brands that can offer a high-quality watch with a propriety movement.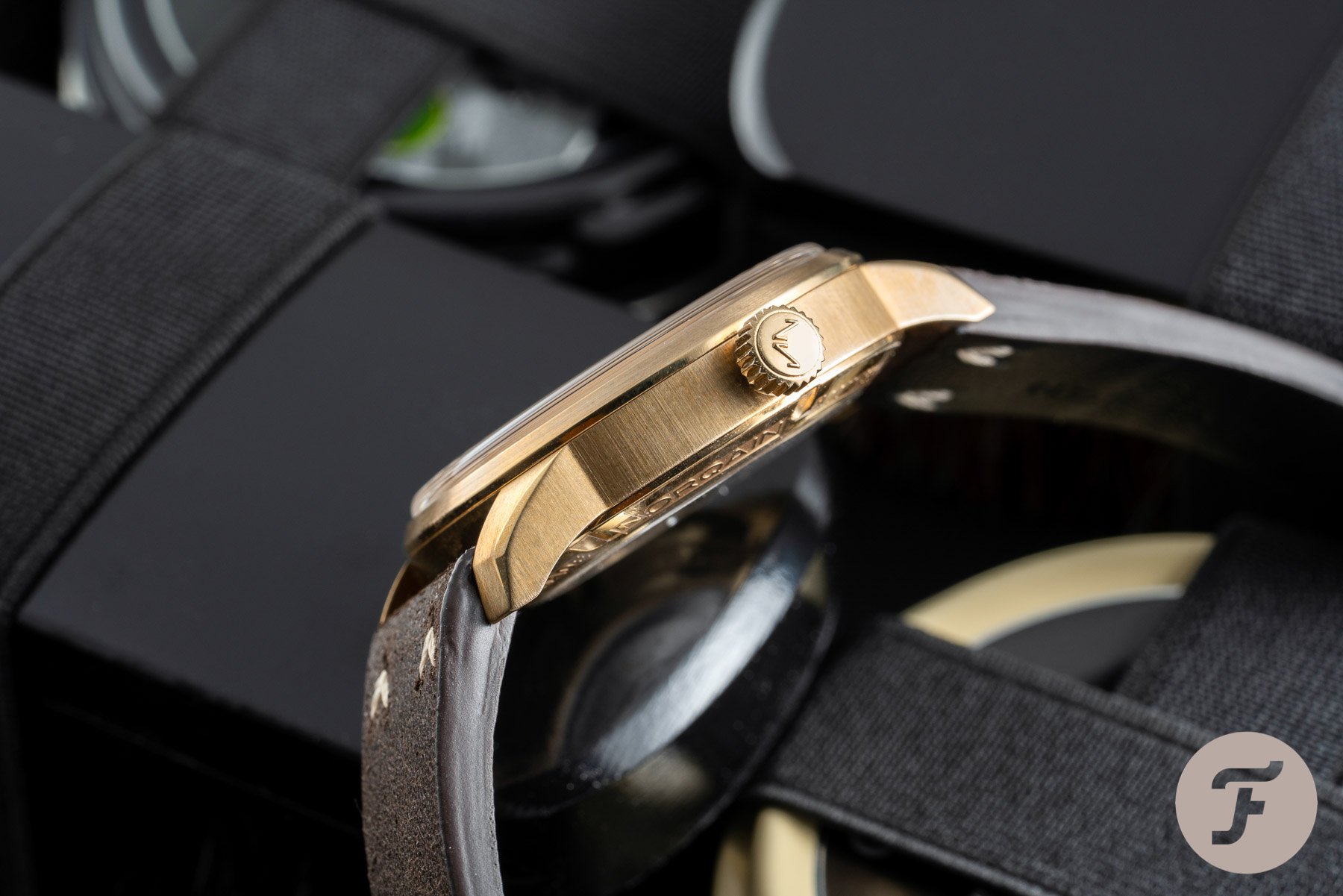 And sure, Norqain is a new brand that has to build a name for itself among consumer circles. And that's going to take time. But what the brand could do well up until now, it has done very well. Norqain has managed to get its name out there quickly and create a collection of high-quality watches. And I can only respect that. If you want to find out more, you can visit the official Norqain website here.
Watch specifications
Reference
NN2001 (steel), NNZ2001 (bronze)
Dial
Anthracite sunburst (steel), cream (bronze)
Case Material
stainless steel, bronze
Case Dimensions
Diameter - 39mm, height - 11,4mm, lug-to-lug - 48mm, lug width - 18mm
Crystal
Double anti-reflective coated box type sapphire crystal
Case Back
Stainless steel with sapphire crystal display case back (steel), stainless steel with bronze PVD coating with sapphire crystal display case back (bronze)
Movement
Norqain calibre NN20/1, self winding, ticking speed - 28,800vph, 28 jewels, 70 hours power reserve, chronometer certified
Water Resistance
100 meters
Strap
Norlando strap made of Italian leather available in multiple colors. Special Norqain stitches on leather strap.
Functions
Time - hours, minutes, seconds
Price
€2,540 (steel), 2,790 (bronze)
Warranty
The warranty for all our models equipped with Manufacture Calibres is 4+1 years (4 years + 1 additional year when the watch is registered online).
Special Note(s)
Special Norqain plate on the left side of the case that can be personalized