Independent Insights: MING Teases Us, Gos Watches Teams Up With Black Badger, Zelos Sells Out (Again) And Ergon Drops The New Adventum
A round up of some of the cooler independent watches that you may have missed...
I am back once again like a renegade master, with another issue of Independent Insights. Last time around, I shed a little light on some cool projects from independent brands and will continue to do so today. Right on!
I have followed the independent scene and been an active part of it for a long time. As such, I decided it'd be nice to round up some of the projects I think are worth a few minutes of your time. Here's what caught my eye this week.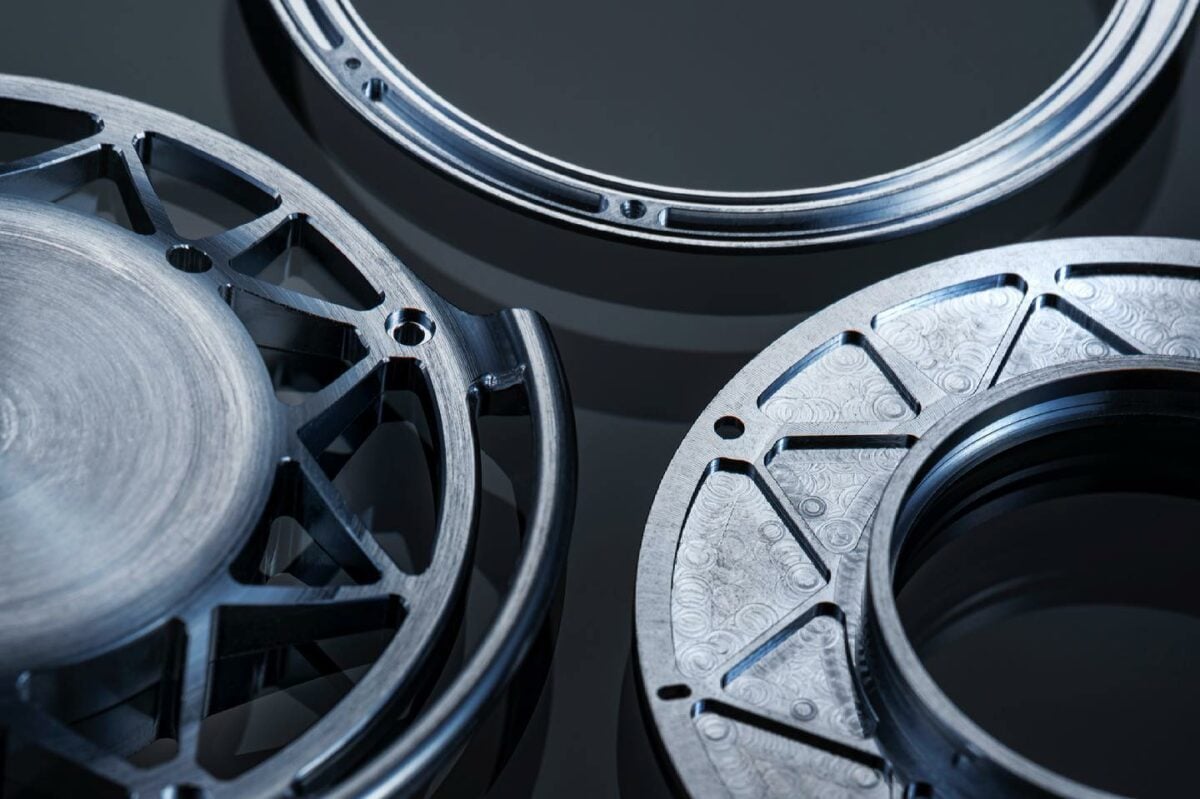 MING is teasing something new…
MING is no stranger to this site, and I'm sure not a new name for many of you too. One of our editors, Mike, is a big fan of the brand and usually covers any of any new releases. For example, you can read Mike's take on the brand's latest release, the 27.02, featuring a gorgeous guilloché and sapphire gradient dial right here. He loved it so much he bought one too.
Now, in February of this year, MING announced something it called the Special Projects Cave. This was essentially a collection of projects which had been top-secret novelties, made in super-limited quantities, and only sold to the brand's closest friends and customers. One of these projects was the lightshow that is the 20.01 Mosaic, as seen below. In addition to the Mosaic pattern, the dial also features generous amounts of SuperLuminova in the form of HyCeram. This back and side lights the Mosaic pattern and gives the watch a different nocturnal personality. The Mosaic process was developed in partnership with Schwarz Etienne and DM Surfaces SA. I hope you'll agree with me when I say "Hot Damn!".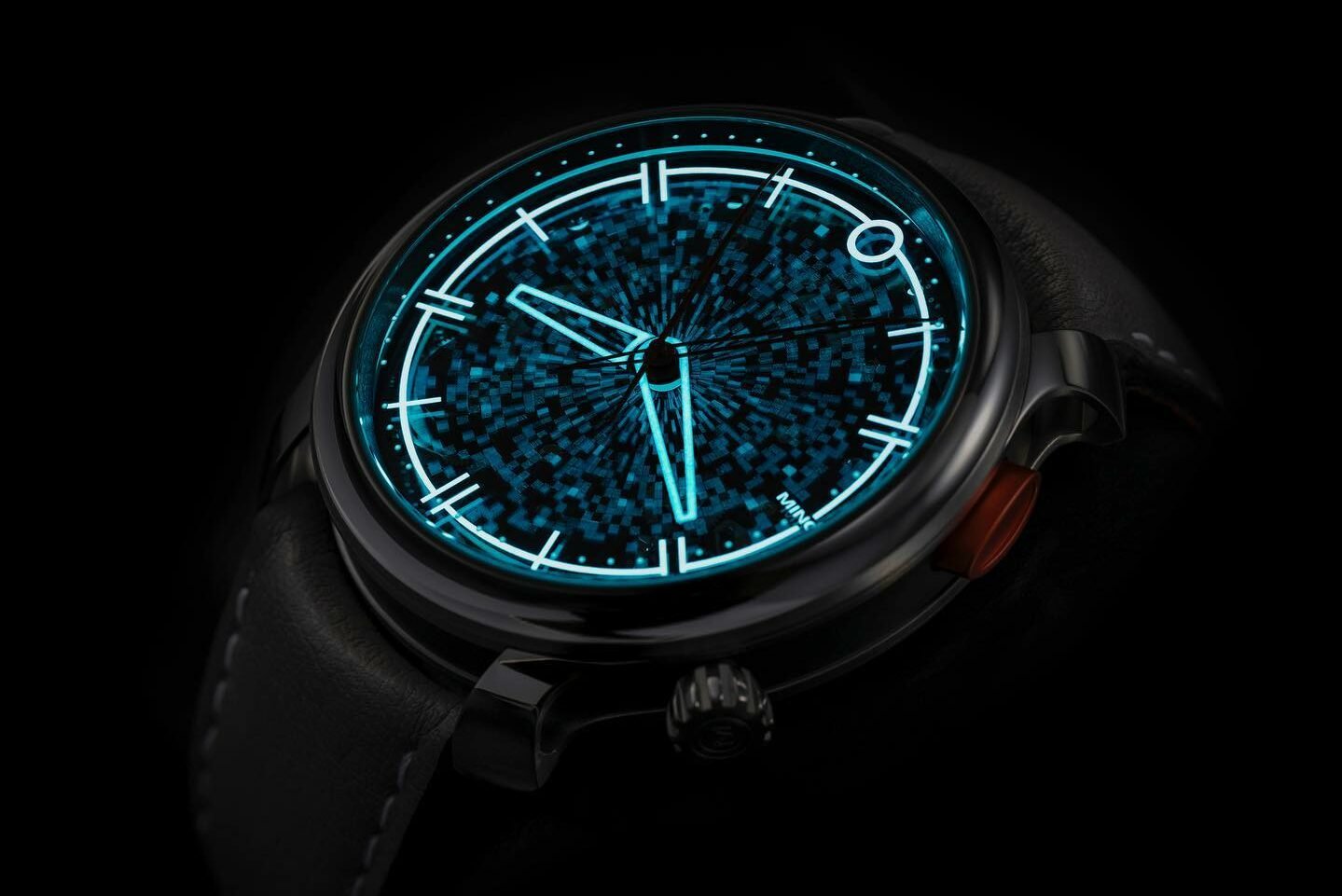 The cave is open
Now MING is bringing the Secret Projects Cave to the public and sharing in the really cool stuff it has been working on. The kicker? All those really cool watches were long sold out. Bummer. Fortunately, there is some good news. If you follow Ming's social media accounts (see here and here), you may have noticed teasers for the next Special Projects Cave Project. Isn't that a mouthful? The new project is a way off yet, with the launch slated for late-2021, but the teasers are still rather interesting.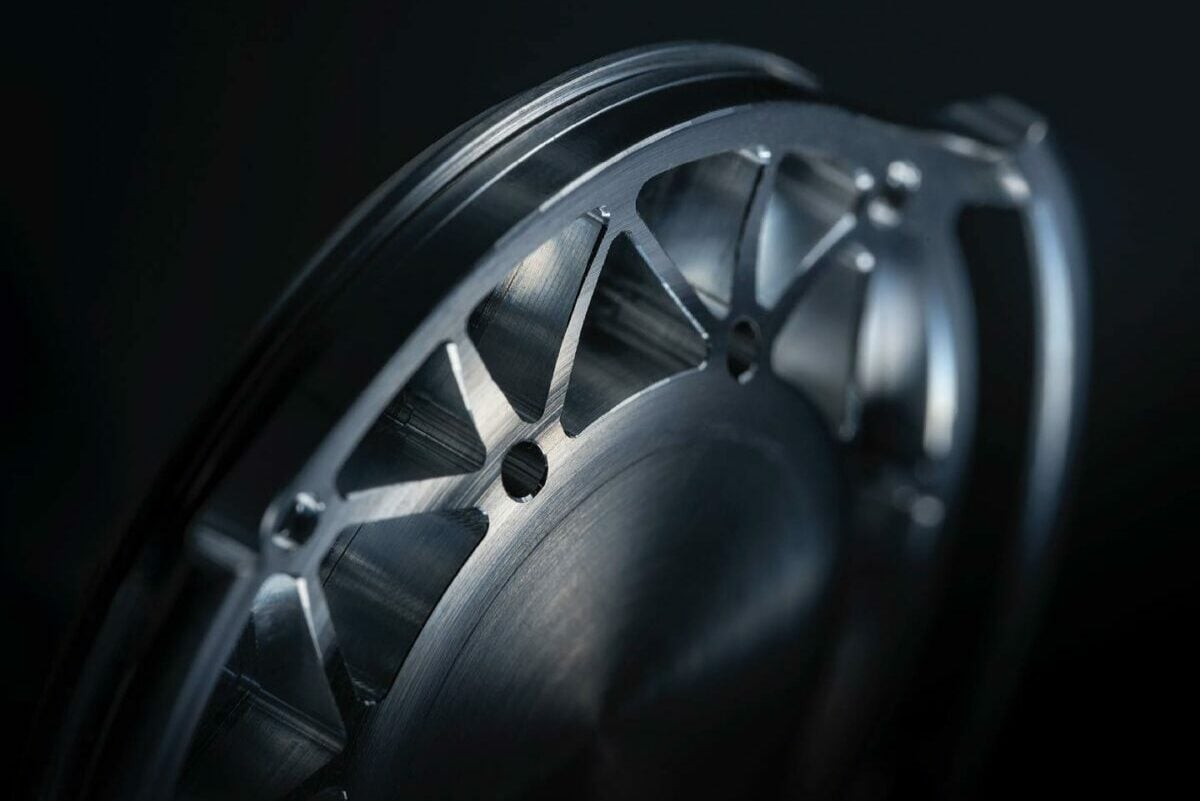 Showing what appears to be case prototypes with large internal sections removed, MING says it believes this will be the world's lightest mechanical watch ever. Interested? I know I am. While I don't have a whole lot of love for titanium watches or super-lightweight watches per se, I am nonetheless intrigued to see what MING comes out with. I will be following this one closely! After seeing what MING did with the Mosaic dials, the brand never ceases to amaze me with its creativity and thinking outside the box. Find out more about Ming's Special Projects Cave right here.
GoS Watches to launch the Norrsken on 29th March
I am a sucker for the work James Thompson does. Also known as Black Badger in the industry, he is a master of luminous materials. No, I don't use that term lightly (no pun intended). So when I got a message from him telling me about a new project he's been working on with GoS Watches, my interest was piqued. Soon afterwards, I heard from Patrik Sjögren, the CEO of the Swedish brand, and he unraveled the details. Officially, the project's full details are embargoed until March 29th, but I wanted to tease a little bit here, and I do so with Patrik's blessing.
The new model is called the Norrsken, and for any non-native speakers among us, the watch is named after the Northern Lights. As you'd expect from a watch named after something as iconic as the Northern Lights, it pays homage to its namesake. A hand-blown index ring, formed of Swedish crystal, allows an extraordinary degree of luminescence to pass through its transparent surface, flooding the dial with vivid green tones. When combined with the swirling patterns of the Damascus or guilloché dial, the resemblance is uncanny. You can see part of the process to make the hand-blown index rings in the video below.
As I said, the full details of the watch and the photos are currently under embargo, but I can say that the effect is quite unlike anything I've seen before. The Norrsken is available with a choice of case rings, dials, and bezels. The Calibre GoS03, made by Schwarz-Etienne, powers the Norrsken on the inside. The movement features premium finishing, done in-house by GoS, and a custom Damascus steel micro-rotor. Find out more about GoS Watches here.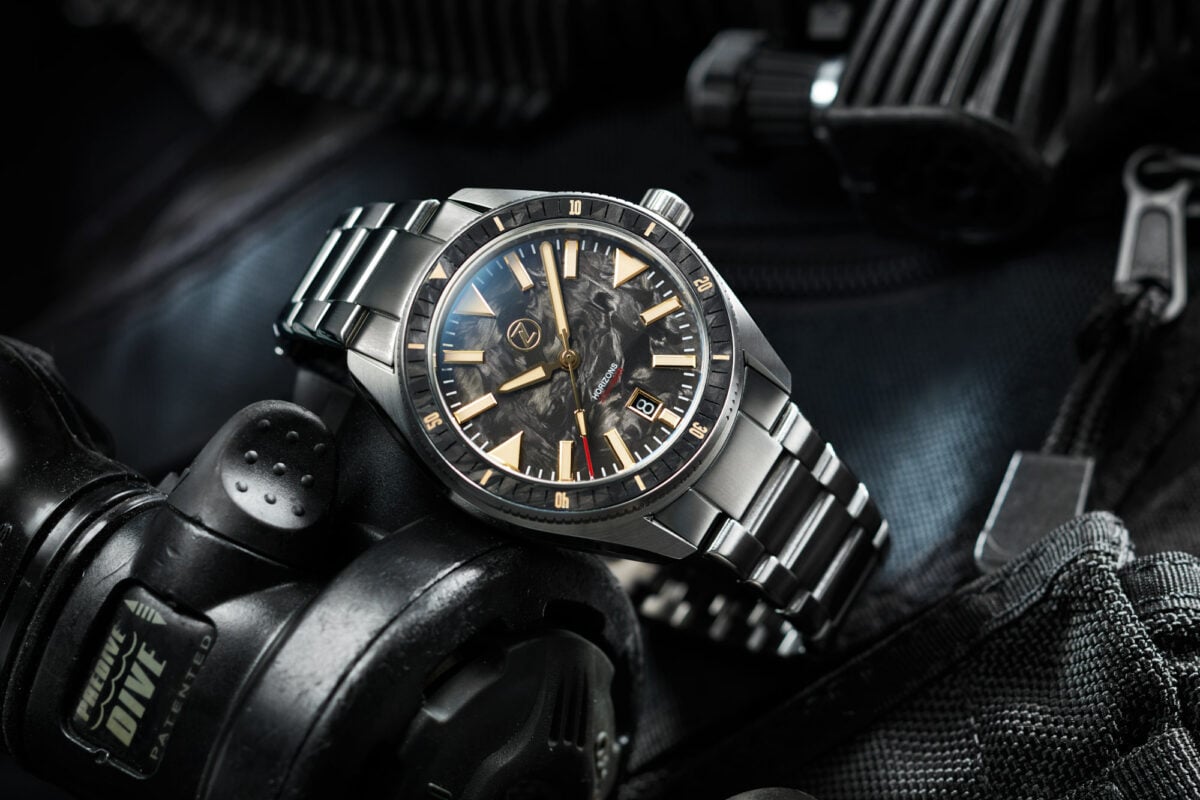 Zelos Horizons 43mm sells out in 14 minutes
You may well have heard of Zelos if you follow the microbrand scene, especially on Facebook. We also gave away one of the brand's watches earlier this year! The brand from Singapore is incredibly popular and renowned for its exemplary customer service. The brand's latest release, the Horizon's 43mm dive watch, went live on Wednesday last week. It sold out of all four models in around 14 minutes. I don't know about you, but I think that's pretty impressive. Zelos's watches regularly change hands on microbrand pages on Facebook and eBay for more than the RRP. This means Zelos is one of the very few microbrands to hold value or perhaps increase it.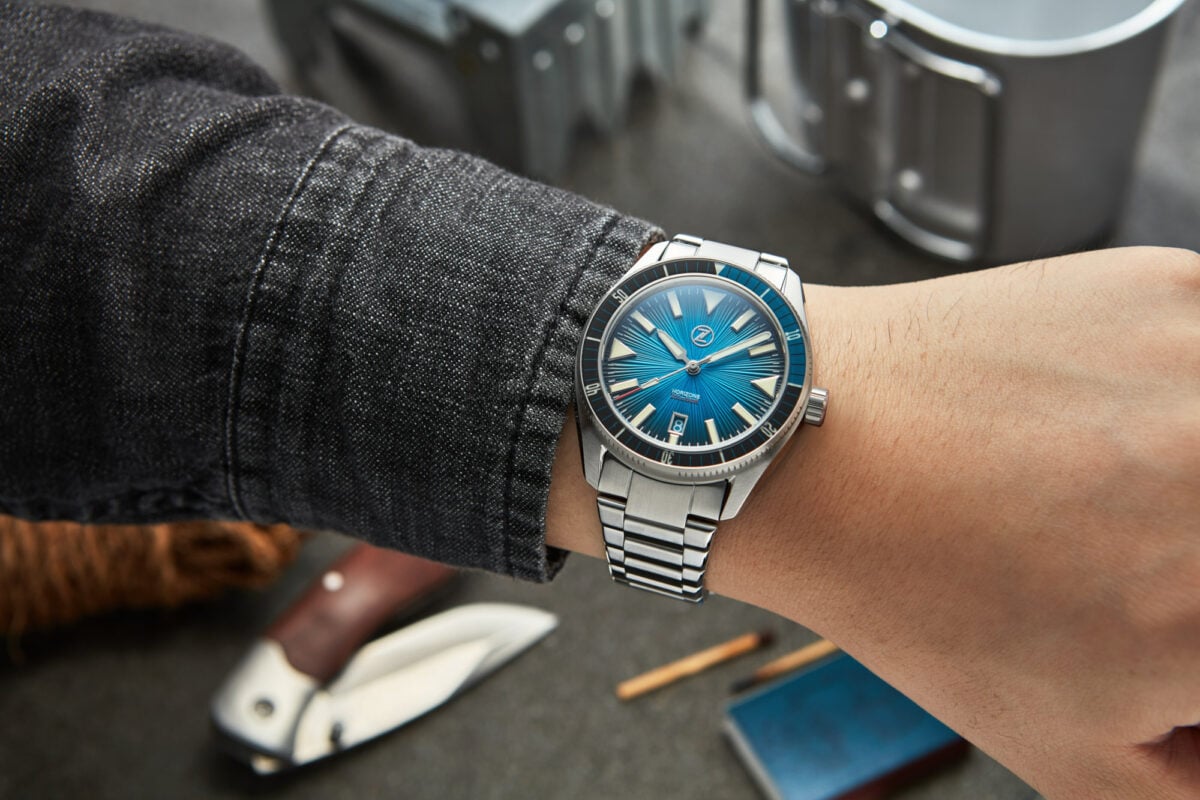 If you check the brand's website, most of the watches are sold out, but there is a limited range left in stock across a few of their models. The brand's next release is the newest iteration of its Hammerhead dive watch slated for launch in mid-April. These are modern 44mm-sized divers, but the latest version sees a slimming of the case profile. The Water resistance also drops from a completely unnecessary (for most people) 1,000m to a more reasonable 300m. In turn, this sees the case thickness drop from 16mm to 13mm, not including the domed sapphire crystal. That's a significant 19% slimming – very nice. I do not know the estimated launch price, but Zelos watches are usually priced rather affordably.
If you're keen to stay on top of Zelos's launches, the best bet is to follow the brand's social media pages and join the dedicated Zelos Timekeepers Facebook group. Brand owner, Elshan, reveals most new projects on the group first of all, including some special editions explicitly made for members of the group. It's worth following along!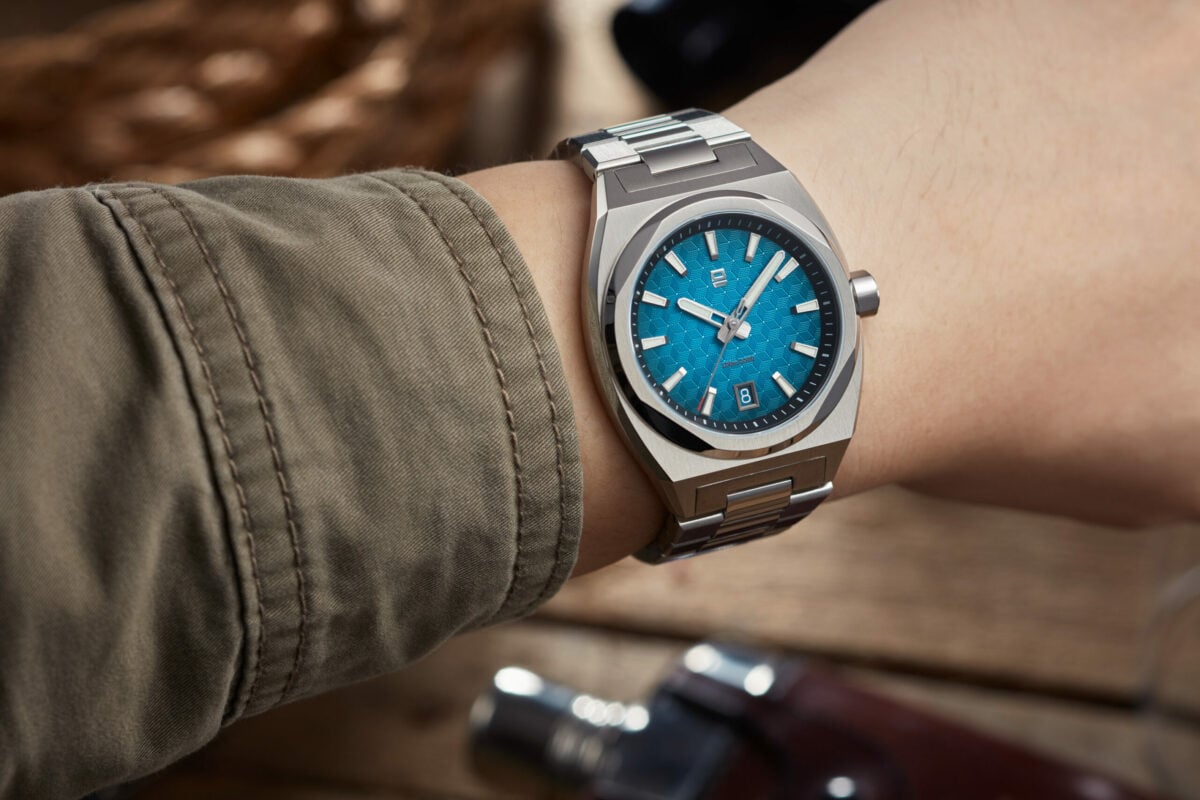 The new Ergon Adventum steel sports watch
I came across this next watch while browsing one of the many Facebook groups dedicated to microbrands. The Adventum is the second watch from the Singaporean microbrand, Ergon. The first watch, the Maelstrom, was a pretty standard dive watch in bronze. It looks nice enough, but not something that previously caught my eye. The Adventum is an attractive sophomore effort from the brand and sees them carve out a little more personality.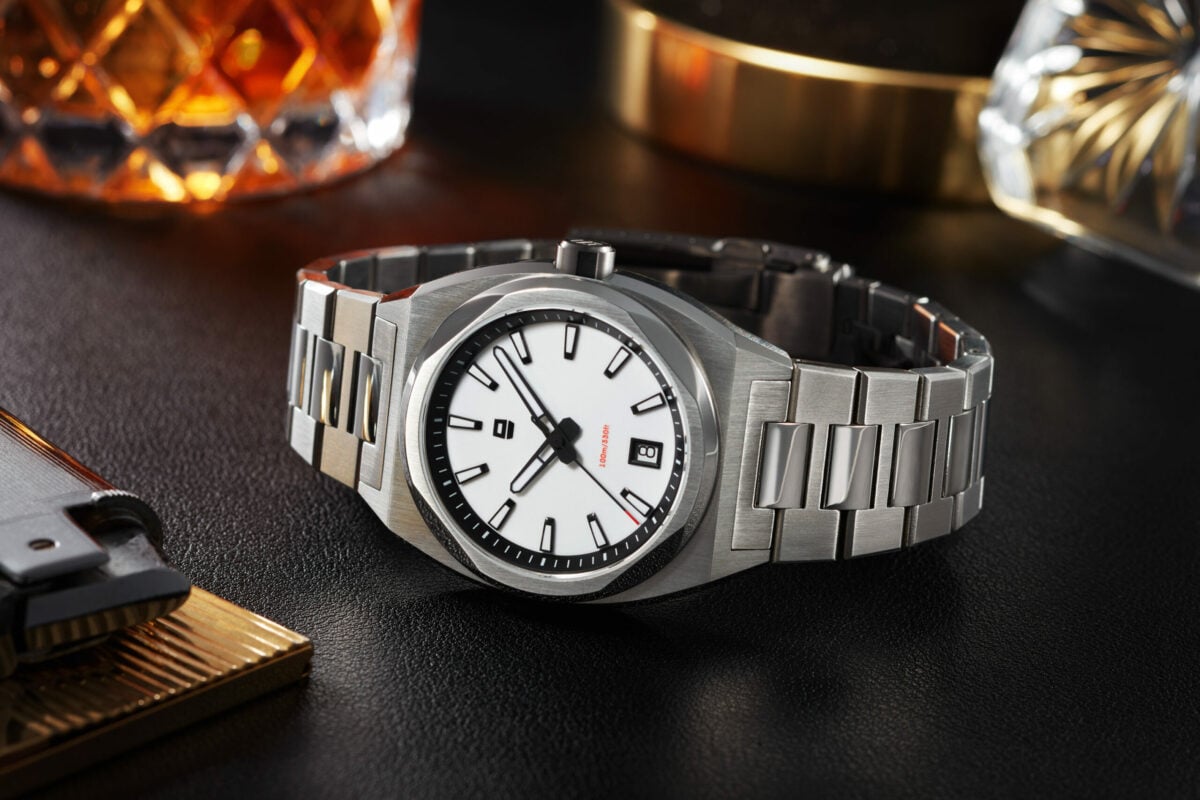 Buyers have a choice of three colors, a full-lumed white dial, a black/gilt dial, or a teal dial. The black/gilt and teal dials have a subtle 3D-cube motif to add a bit of extra detail and depth. The Adventum looks to be a modern take on the classic steel sports watch. It comes on a stainless steel bracelet which gives the vibe of an integrated bracelet. Despite the looks, it isn't, so your pre-existing collection of 20mm straps will fit right in.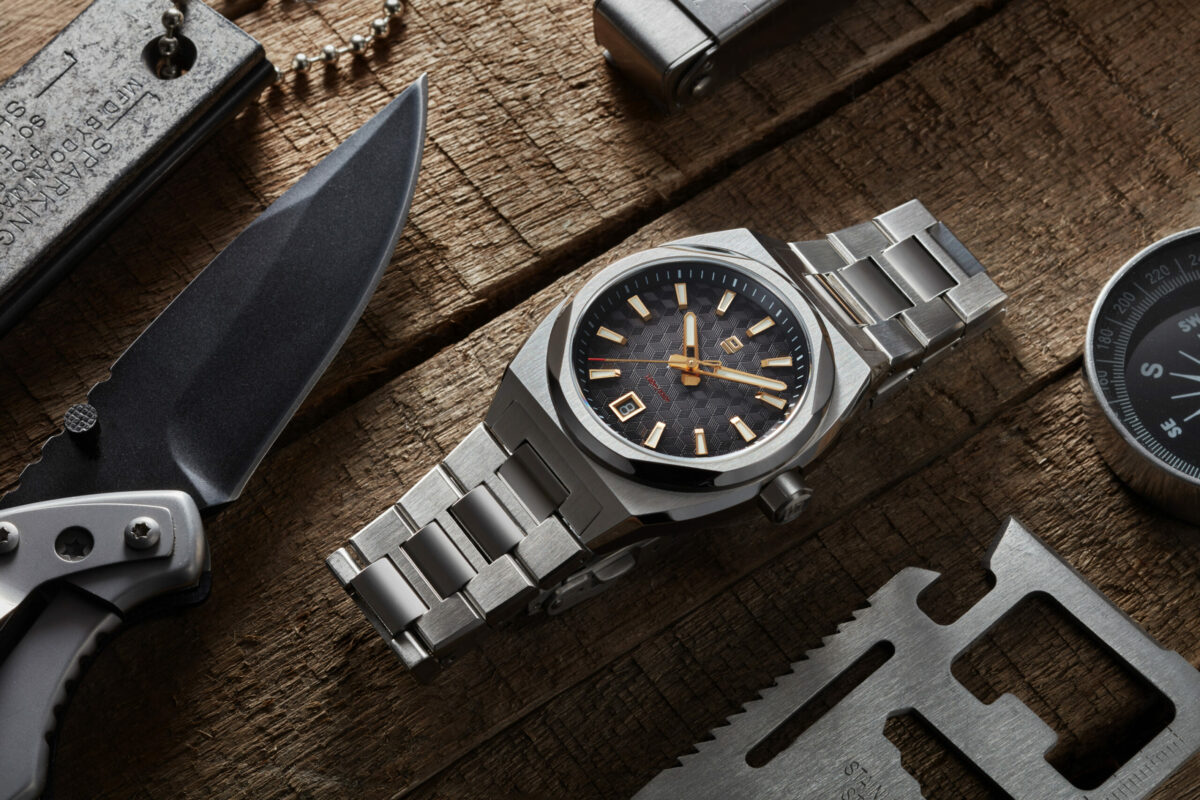 One of the nice things about this launch is that Ergon is not asking people to back via Kickstarter or any other crowdfunding platform. The watches are already in production and are expected to ship to customers in around 2–3 weeks. For $359, there's a lot to like. With a Miyota 9015 movement, a 40mm case with 10.5mm thickness, this is a tidy little watch with a lot of wearability and value.
It's also worth noting that Ergon is a sister brand of Zelos, so you can expect the quality of the watches and customer service to be on par with that of its more well-known sibling. My favorite? Gotta be the teal dial. Find out more here.
And that wraps up our Independent Insights for this week. Let me know what you think of these watches. I'm keen to hear your thoughts! Similarly, let me know about your favorite indie brands — I love discovering new things!
Don't forget to follow me on Instagram: @davesergeant