Individualistic Zodiac Super Sea Wolf 68 Saturation
Created in collaboration with adventurer Andy Mann
It took 14 months for Zodiac to design the piece inspired by Mann's muse, the Oceanic Whitetip Shark. The Zodiac Super Sea Wolf 68 Saturation is one of the most honest collaborations, truly reflecting the ambassador's lifestyle and cause.
I did not expect to be the one from Fratello to write an article on a Zodiac watch. Both vintage and modern Zodiac watches have managed to pass me by successfully. Not un-noticed, but with almost zero attraction.
Zodiac Super Sea Wolf 68 Saturation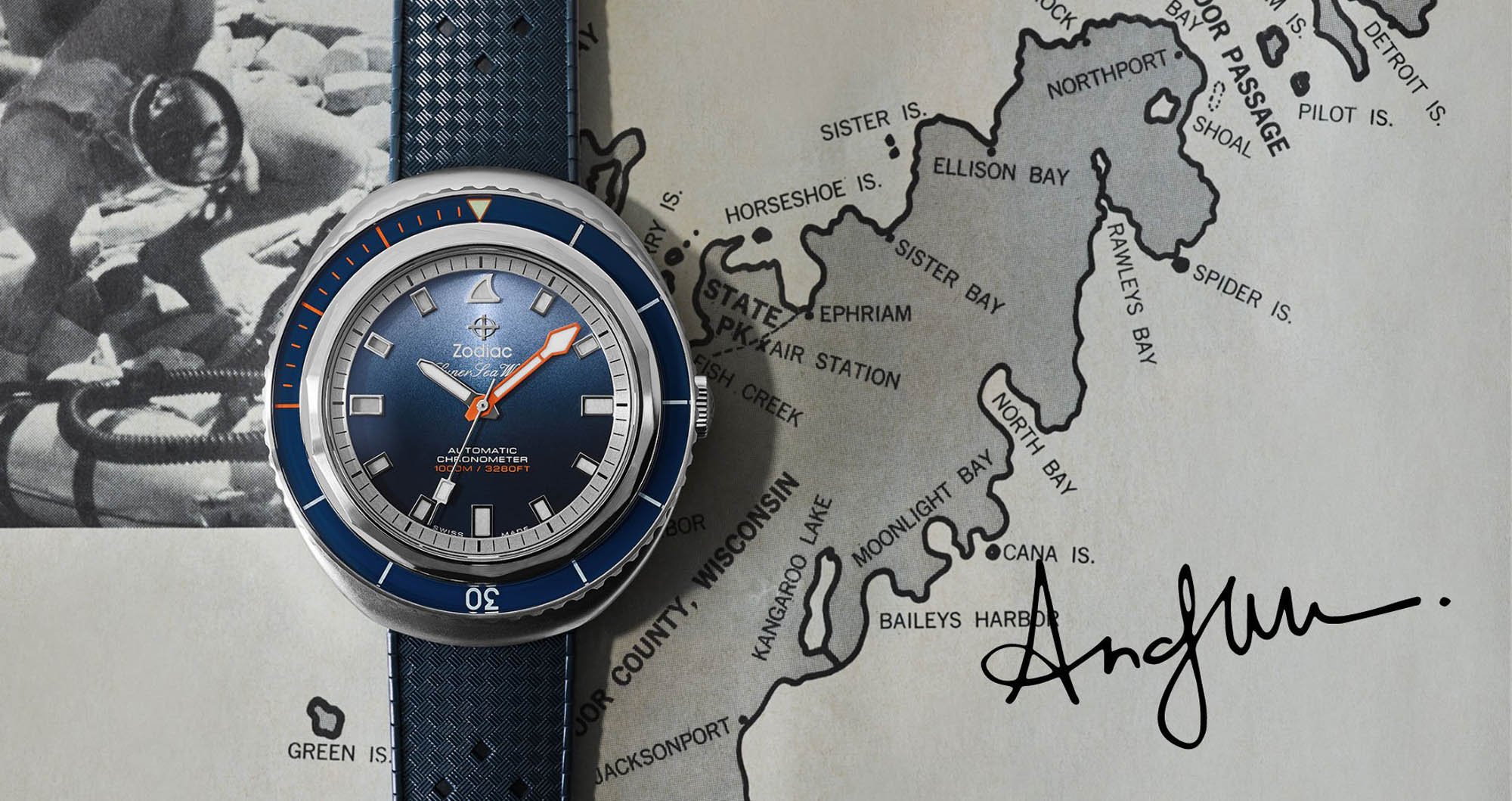 I froze for a second and stopped scrolling when I first saw the shark's first dorsal fin sitting, sorry cruising, on top of the dial at 12 o'clock.
That unexpectedly changed this morning! A newsletter landed in my mailbox presenting the new Zodiac Super Sea Wolf 68 x Andy Mann. This limited edition caught my eye even though it's coming in a case shape I would never enjoy on my wrist. Let's have a closer look.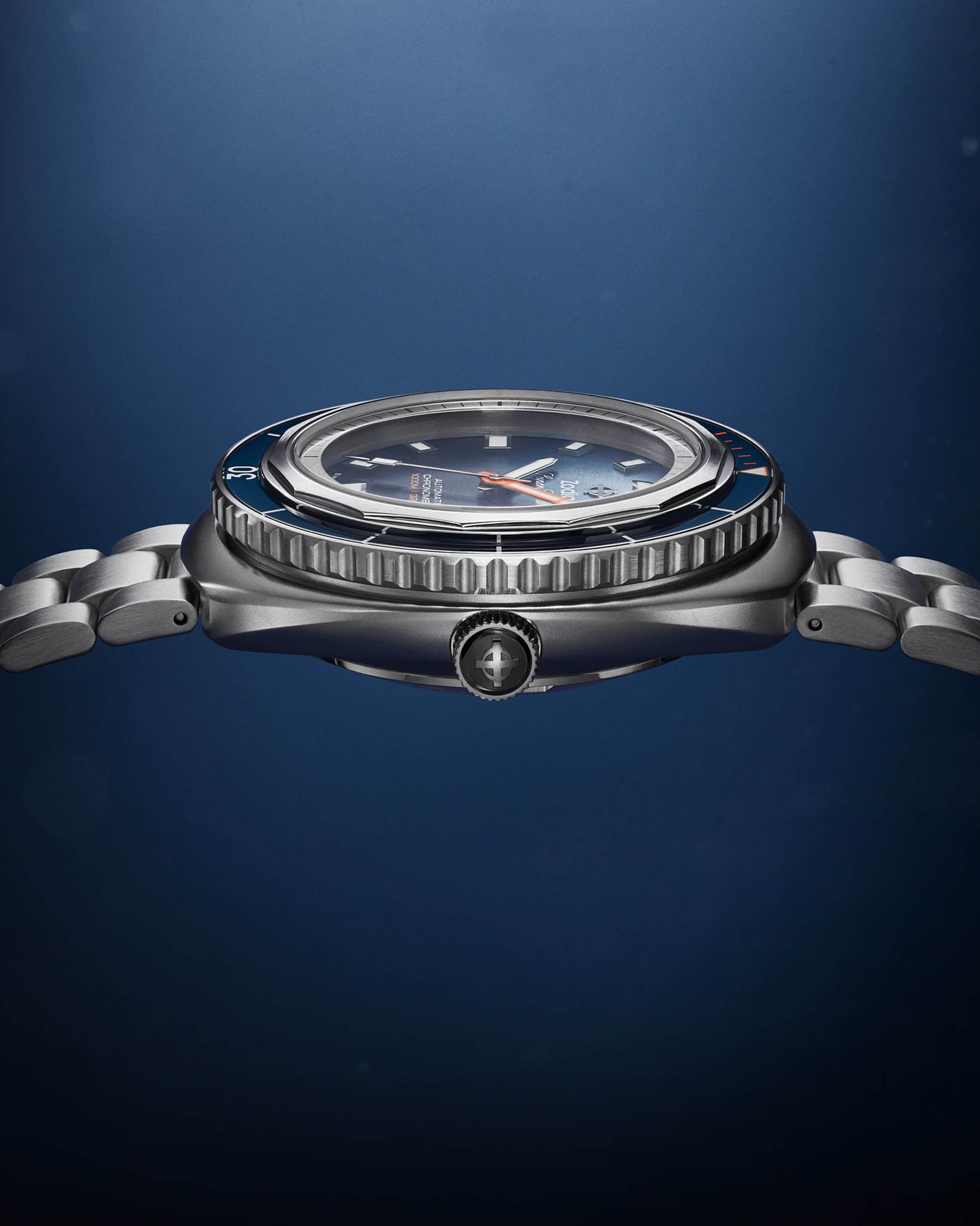 Dangerous eyecatcher
I froze for a brief moment when I first saw the shark's fin on top of the dial at 12 o'clock. Zoom in on the picture as the shape of this fin marker is terrific. While the right bottom tip is cut, the tip of the fin is dangerously sharp. The bold framing, irregular around the fin's circuit, makes me feel I am already half-eaten by the whitetip beast.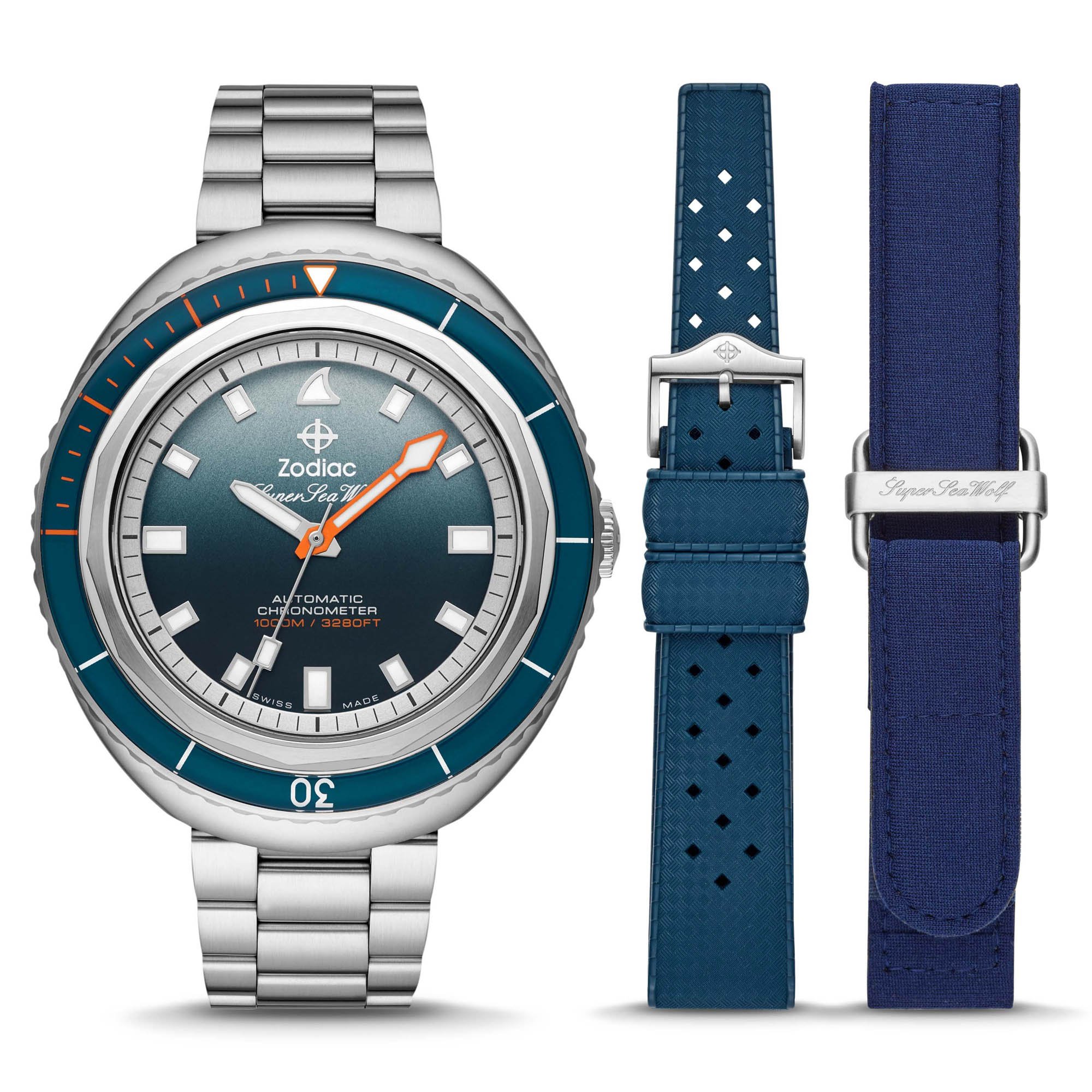 Dial
Very characteristic, yet blending in with other hour indexes and the central second hand at the same time. After looking at the dial for a few minutes, I cannot find a better description than "a well-balanced design that respects past design cues and gently combines them with modern simplicity and minimalism." Take the bezel, for example, it makes you think something is missing, but when you spot number 30 at 6 o'clock, you end up thinking that this is not a coincidence.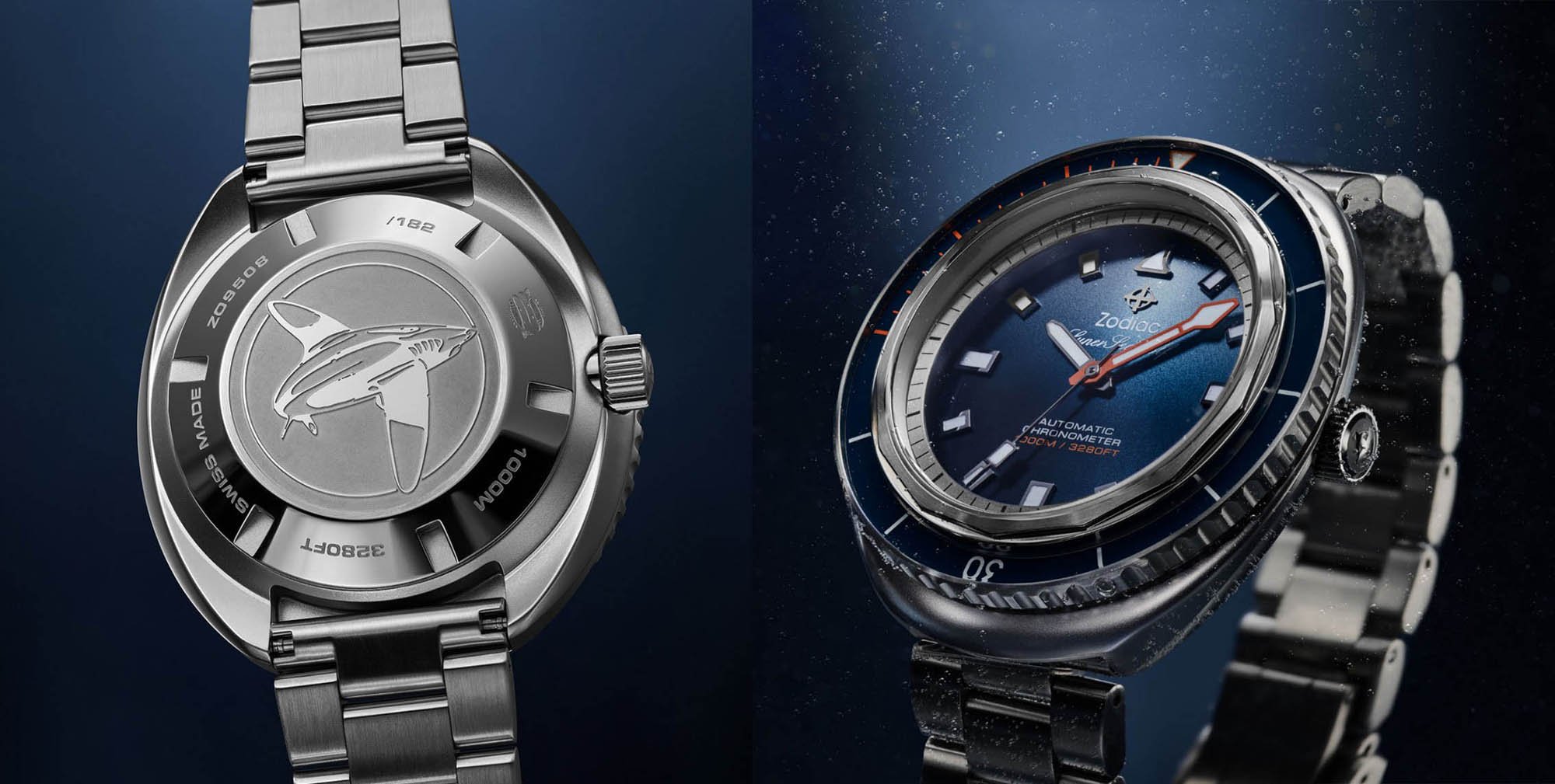 The usually centric dial gradient was changed for a vertical transformation from deep blue to brushed silver.
Bezel
Thin long white markers distributed at 5 min intervals prepare you for the grand finale when scanning the bezel. The last fifteen minutes are each signaled with shorter juicy orange markers. Well, when you see the striking orange minute hand, you don't need to be a diver to figure out how this tool should be operated. This bezel proves the point that less is more.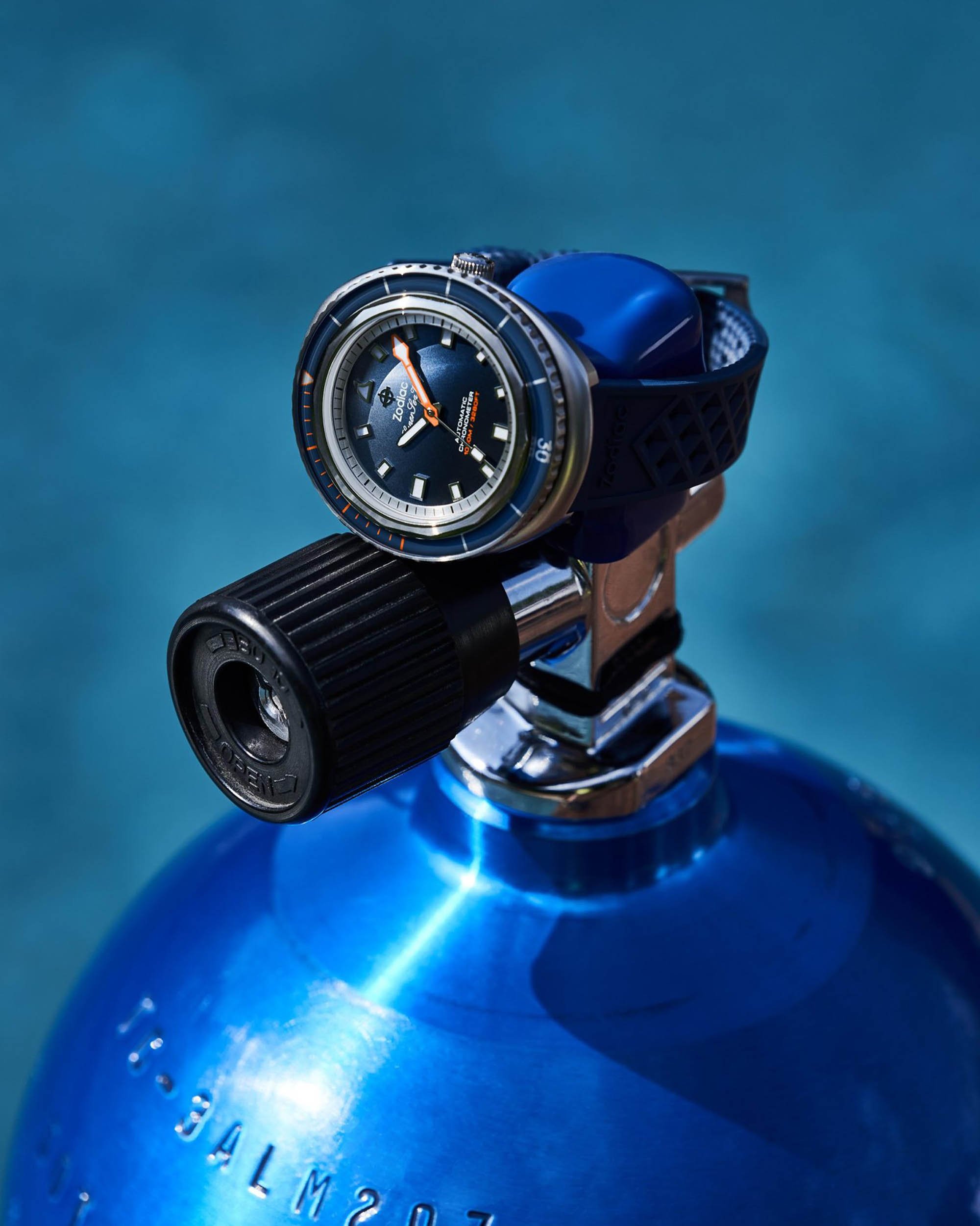 Ocean
I don't usually lose it over colors, but today it's impossible not to. I haven't seen the watch in real life (yet), but the pictures make me believe that the guys did a remarkable job mixing that cold blue. As hostile, unpredictable, and fascinating as only the ocean can be. The usually centric dial gradient was changed for a vertical transformation from deep blue to brushed silver. Even for me, whose most real diving experience was while watching Discovery Channel, looking at the dial, I see myself rising from the dark depths to reach the ocean's surface.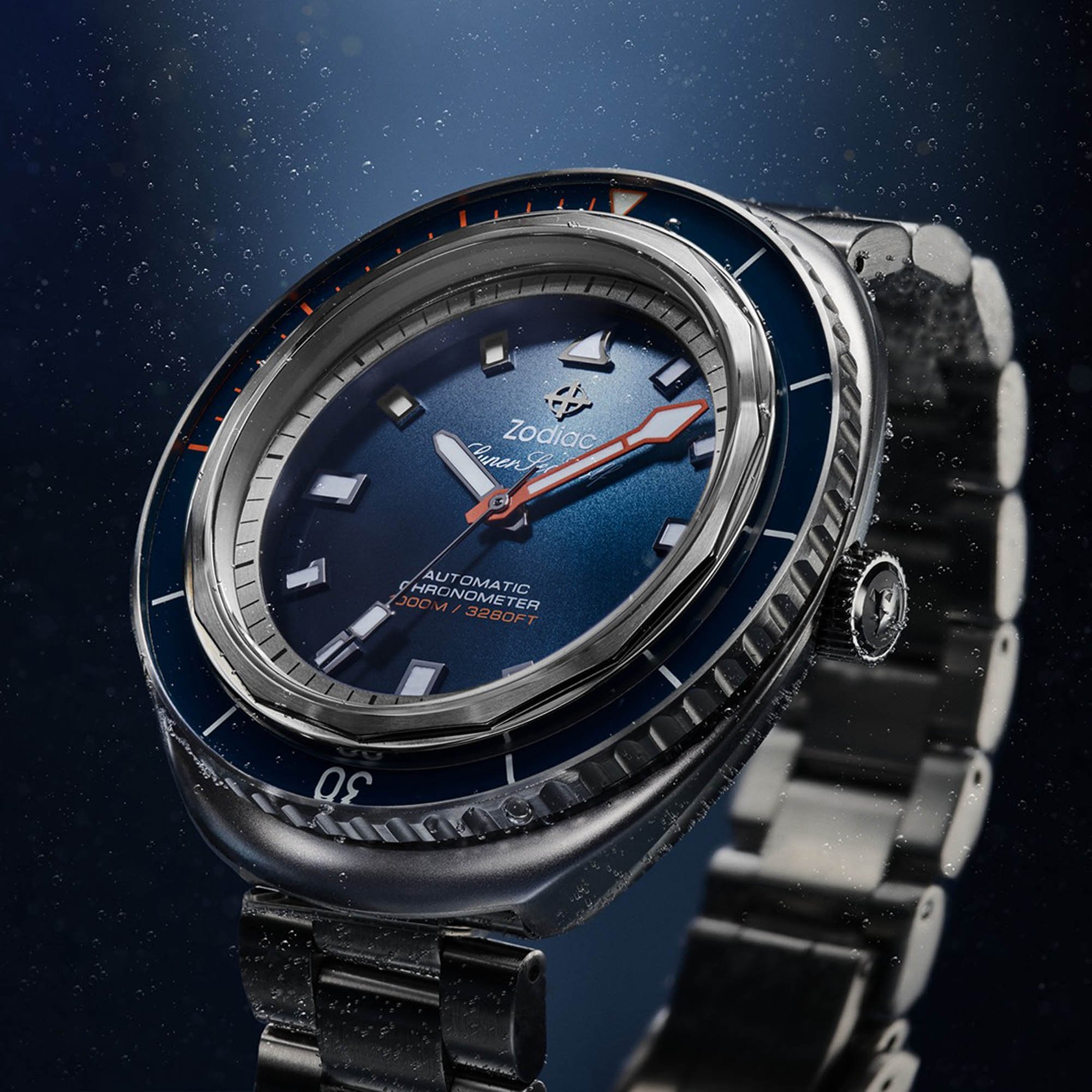 God's rays
That's the expression divers use to describe the beautiful moment when the sun soaks through the water surface. I learned the term from Andy Mann himself, who gave the Zodiac team a lot of wrinkles on their foreheads to achieve this effect on the dial. His devotion led to a few rules being broken, such as forgetting about the date window. If you decide to shell out $2300 for this limited edition Zodiac, he is the guy to thank.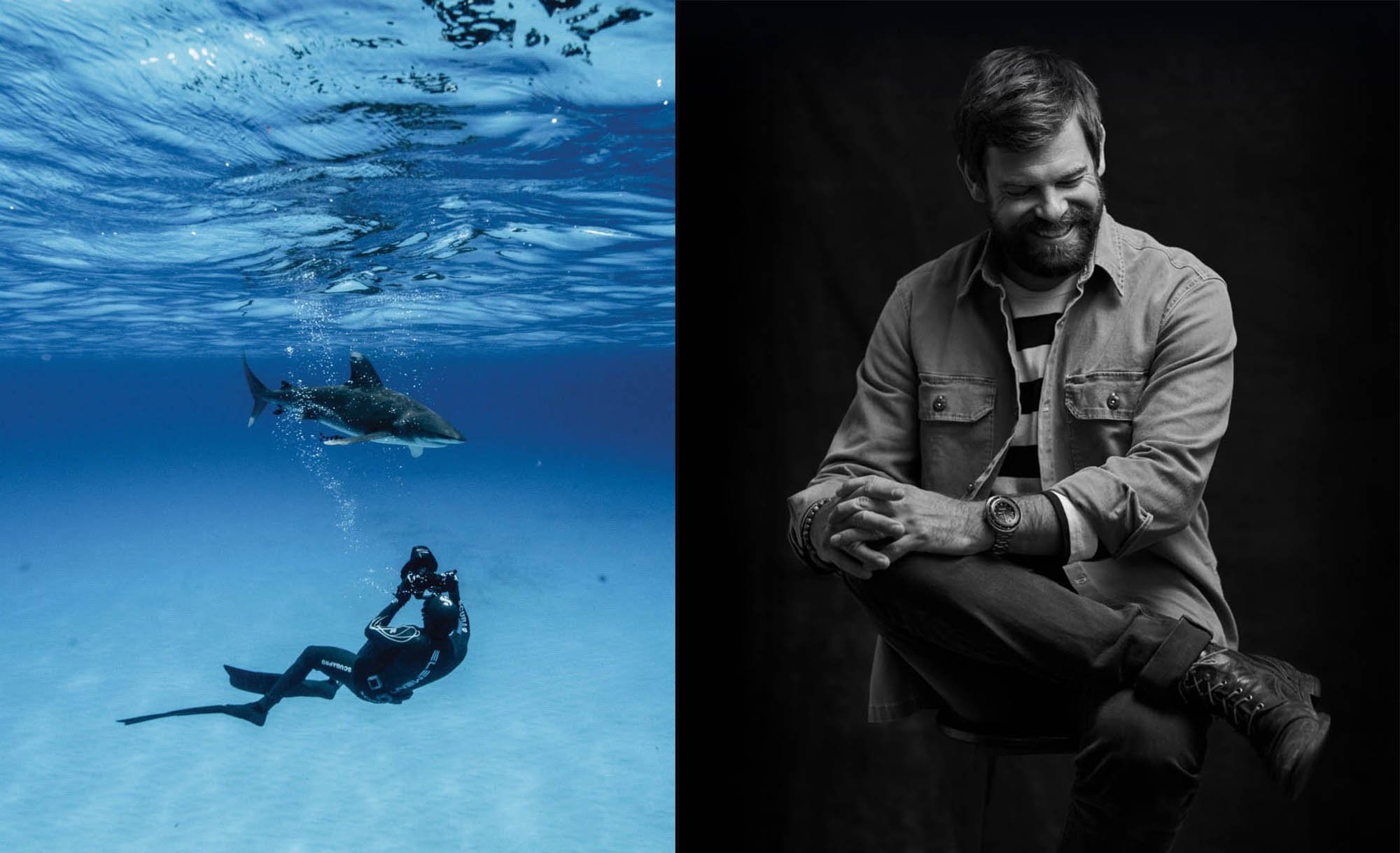 Why Andy Mann?
Because Mann has over half a million followers on Instagram. Joking, of course. After all, we cannot underestimate marketing relevance in a world with a shark-like competition. But more importantly, Mann was chosen thanks to his award-winning work. It makes him a top-notch ambassador for a dive watch. His willingness to fully embrace the project and put in the real effort would be a bonus to any watchmaker.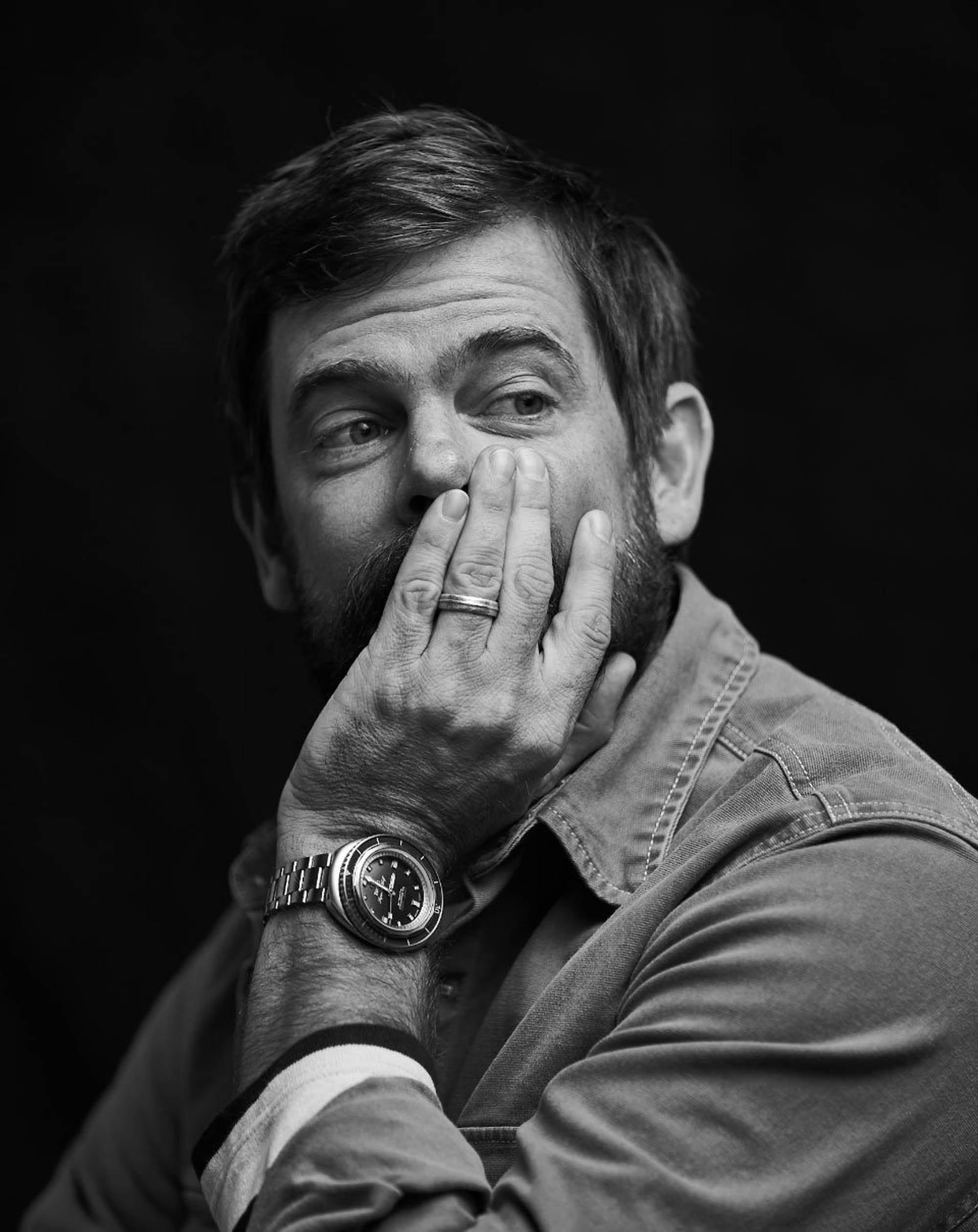 Adventurer Andy Mann. His devotion led to a few rules being broken, such as forgetting about the date window.
Always dedicated
For more than a decade, Andy Mann has been a forerunner in the world of adventure film and conservation photography. As an experienced climber, diver, and arctic explorer, his work is helping to tell the story of our rapidly changing planet, documenting expeditions on all continents. Work that in the context of the current climate change conversation is more relevant than ever.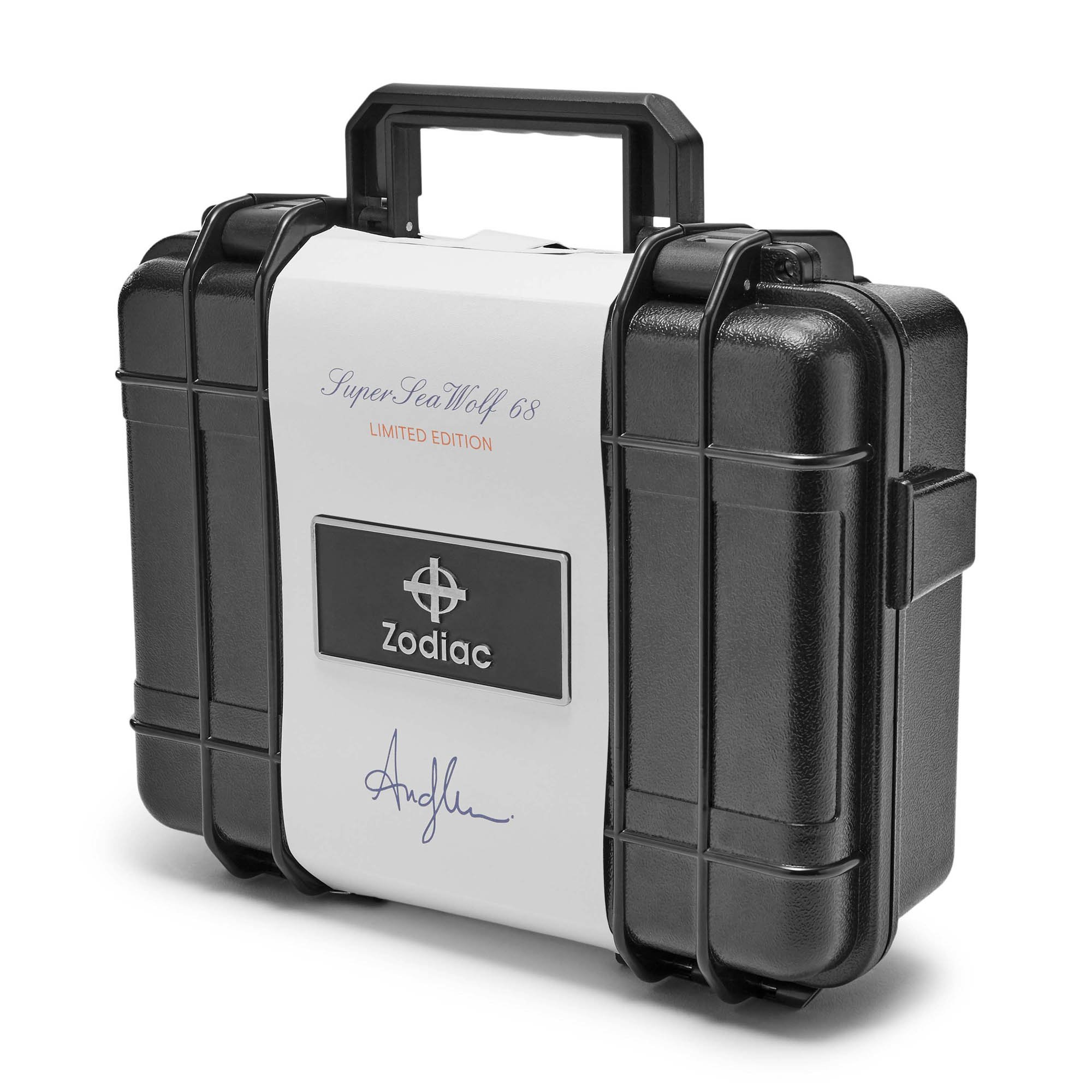 Good cause
In his Instagram post announcing the watch to his followers, Andy Mann says that "the Oceanic Whitetip was recently listed under the Endangered Species Act." I was both surprised and sad to learn, though, that the Zodiac team doesn't talk much about this fact on their e-shop or elsewhere on their website. A strange moment for me, as I think more content would help the cause (and watch sales too).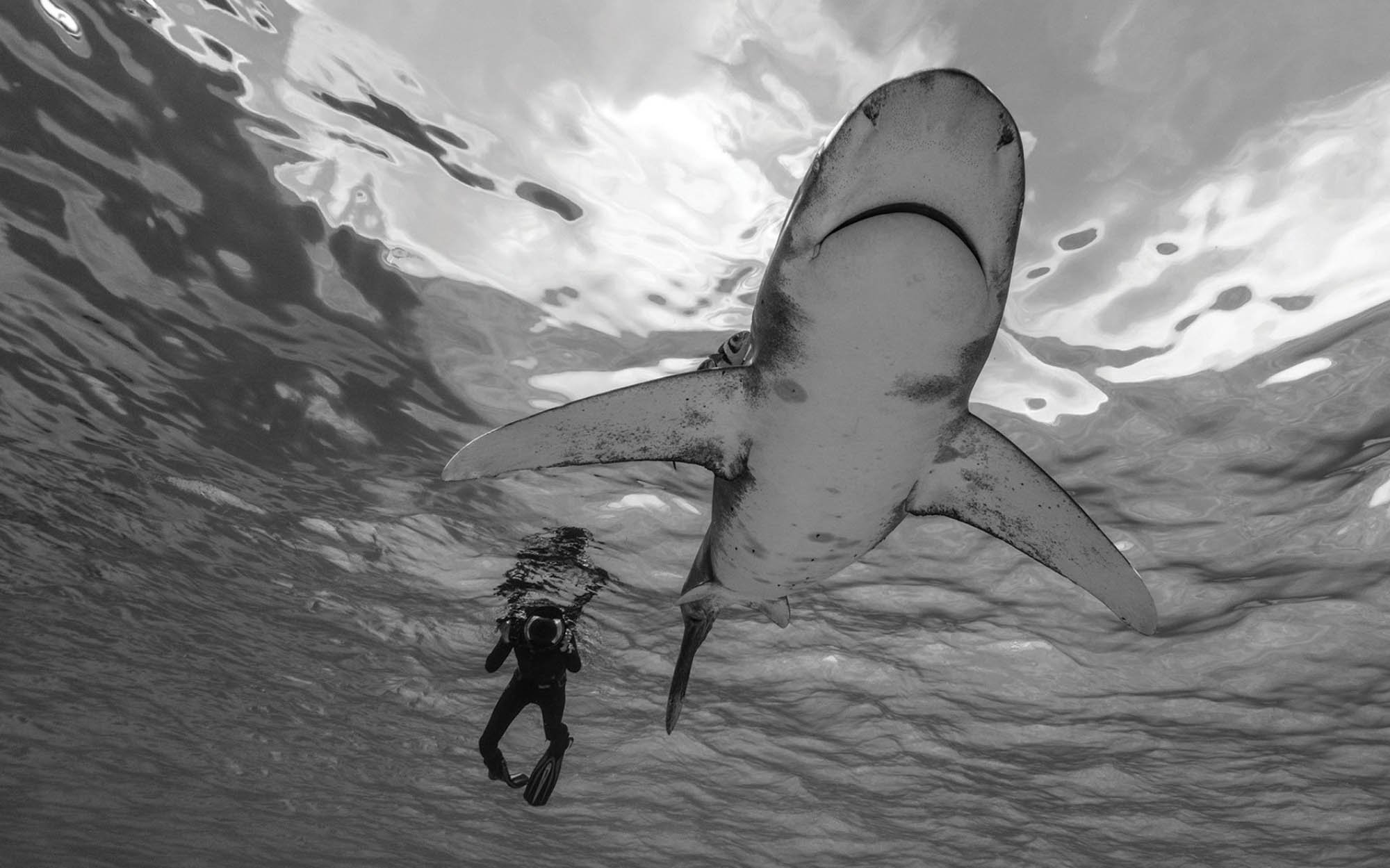 Back to the watch
The case diameter of 45 mm makes it unwearable for my small wrists. The thickness 11mm is not bad at all, though. The depth-rate of 1000m is a serious specification, so if you are looking for a serious diving tool, this Mann's Zodiac Sea Wolf is up for the challenge.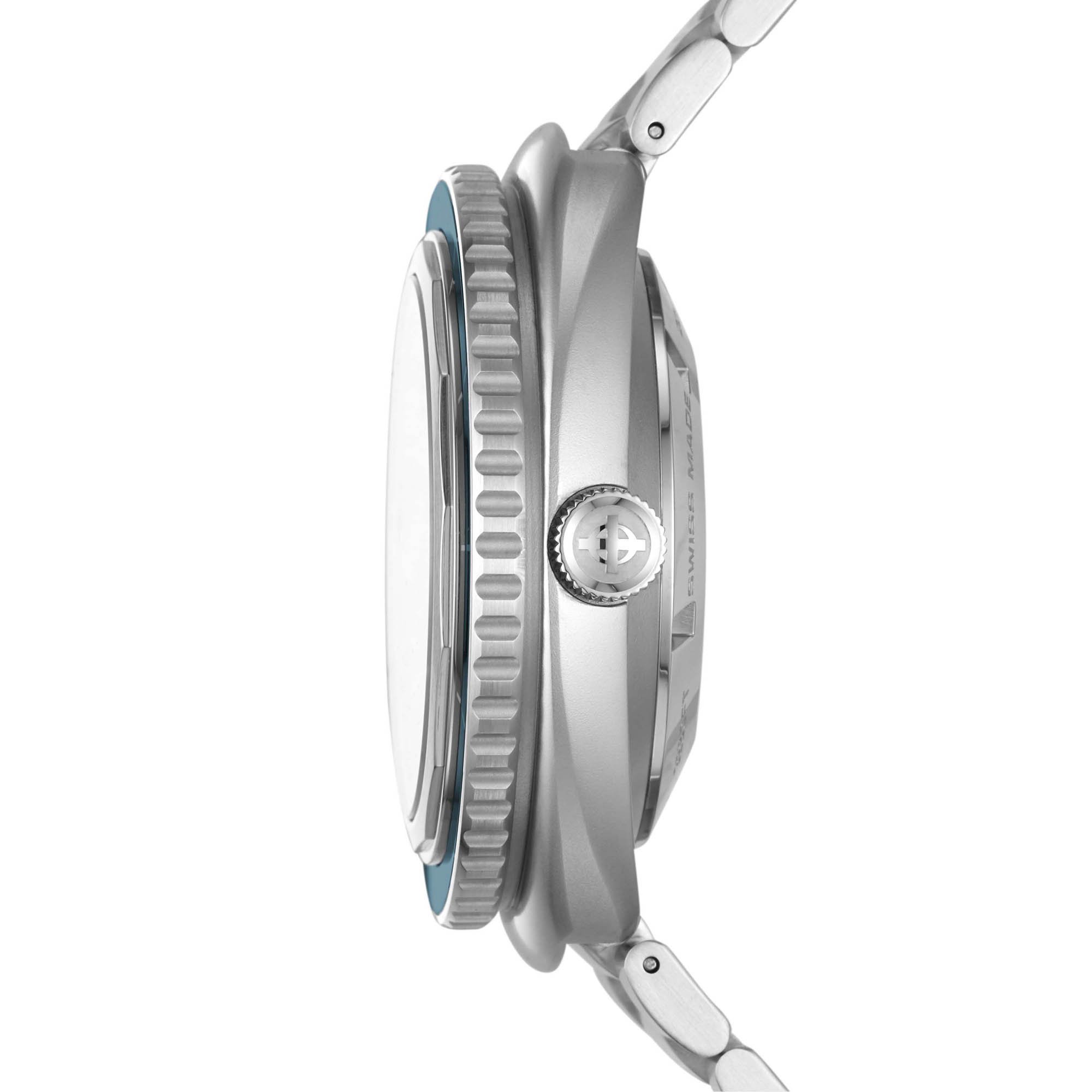 Shotgun notes
The mineral crystal bezel is uni-directional, of course. The sapphire crystal might be useful if you happen to meet a Whitetip on your way down to deeper waters. The good news is that the movement by STP 3-13 is chronometer-certified by the COSC. All this comes in a beautiful (Pelican) package that contains a three-link stainless steel bracelet, a velcro strap, and a navy "Tropic" rubber strap.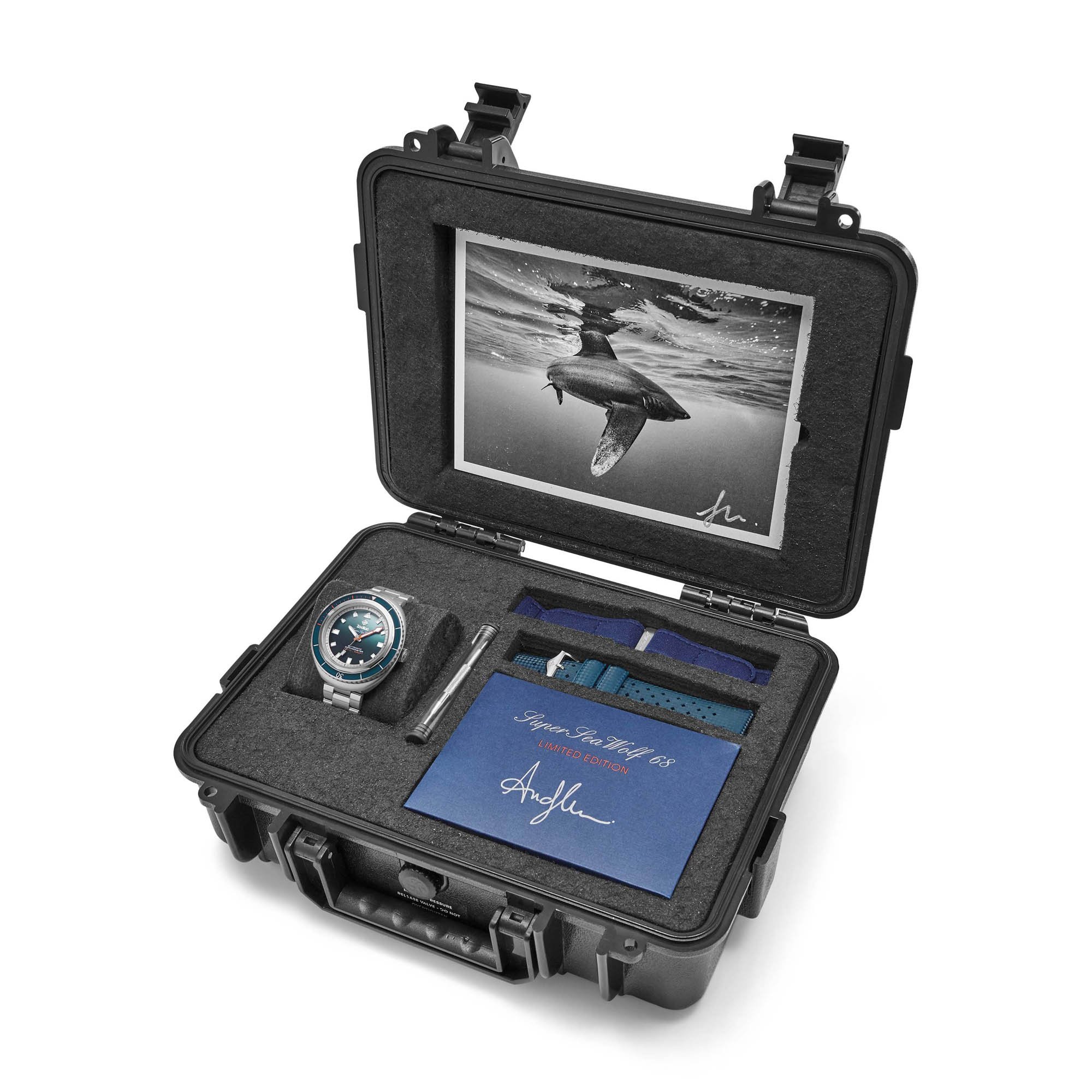 Last thoughts
If there is a modern diver watch with personality out there, it is this Zodiac Super Sea Wolf 68 Saturation x Andy Mann. What's even better is that this diver watch reflects the competences, work, and lifestyle of its ambassador, Andy Mann. That is something Zodiac gets a huge thumbs up for. Don't wait too long with a decision, as there are only 182 pieces available.
Visit the official Zodiac website here.
Watch specifications
Model
Super Sea Wolf 68 Saturation x Andy Mann Watch Limited Edition
Dial
Interesting gradient symbolizing God's ray effect, when the sun soaks through the water surface
Case Dimensions
Size: 45 mm x 50 mm, thickness: 11 mm
Case Back
Case back features an engraving of a shark
Movement
STP 3-13, COSC-certified
Water Resistance
1000m / 100 ATM
Strap
Stainless steel bracelet, velcro strap, and navy "Tropic" rubber band
Warranty
2 Year International