It's Hip To Be Square — Six Examples Of Angular Cool From Cartier, TAG Heuer, Nomos, And More
Break free from circular watches for once, I dare you!
I have no stats on this, but I'd bet that round and roundish watches beat square and rectangular watches in sales by a ratio of 9:1. And I'm just as guilty as the next man of not buying one yet, even if it's only due to laziness on my part. But I've had a change of heart, and in fact, it's hip to be square in 2023.
Square or rectangular watches wear larger than their diameter suggests, especially OGs like the Monaco and Nomos Tetra. This is wise to remember in our world of buying online and focusing on diameters and lug-to-lug measurements. But my point is that 90-degree angles can be sexy, and they will stand out in a horological crowd packed with retro diver's watches.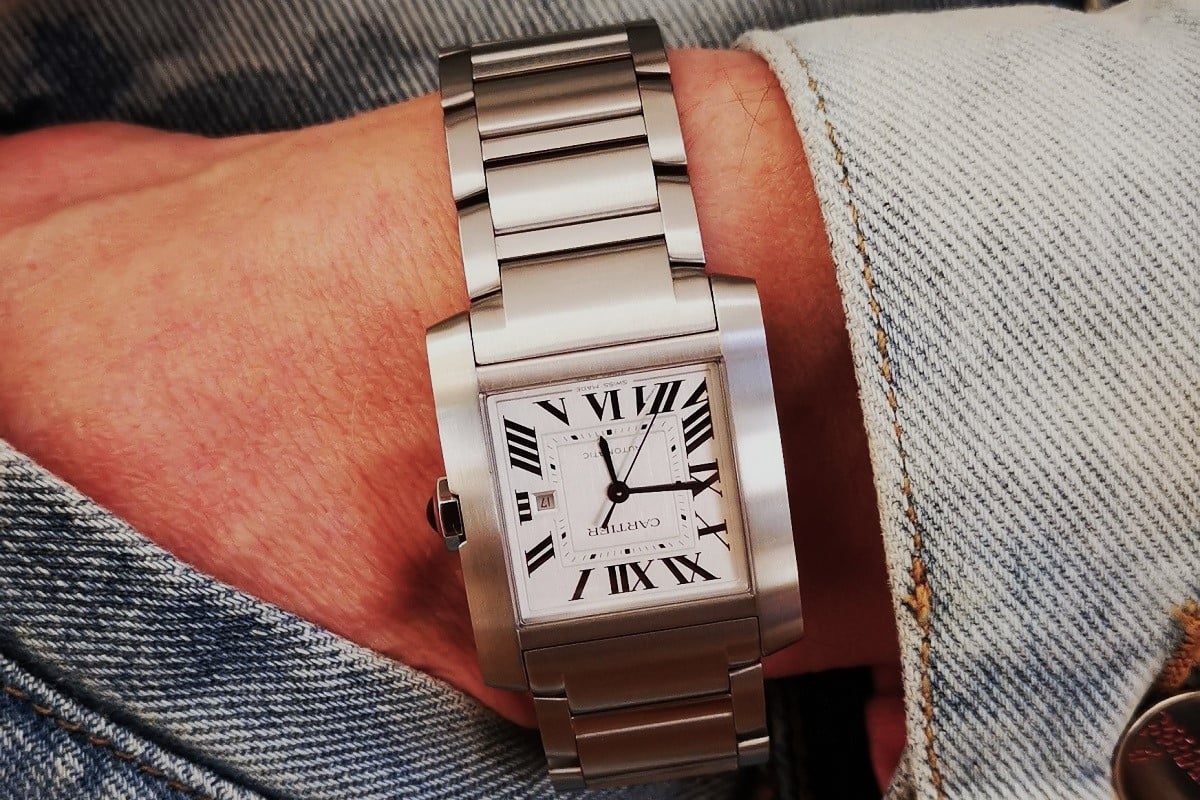 Cartier Tank Française
Cartier is hot property these days as more people are looking past its traditionally dressy image. I'm all for the Santos's sportier charm, but how about the understated brushed square of the new Tank Française? With its Goldilocks 36.7mm length, it's a smooth alternative to the beefier Santos XL. The Française has a strong personality all of its own. The brushed steel H-link steel bracelet and big octagonal crown are part of its charm. Still, it maintains the Cartier legacy clues. It has a 10.1mm-thick case and characteristic blued sword hands, so it's very much a Tank. But it's somehow tougher. That's why I chose this louche image of Lex rocking it loose with a denim jacket. It made me want one rather badly, with those sharp hands popping off that silver-white dial with its balanced graphic composition. At €6,250, the Tank Française also seems to present good value against the Santos's busier design.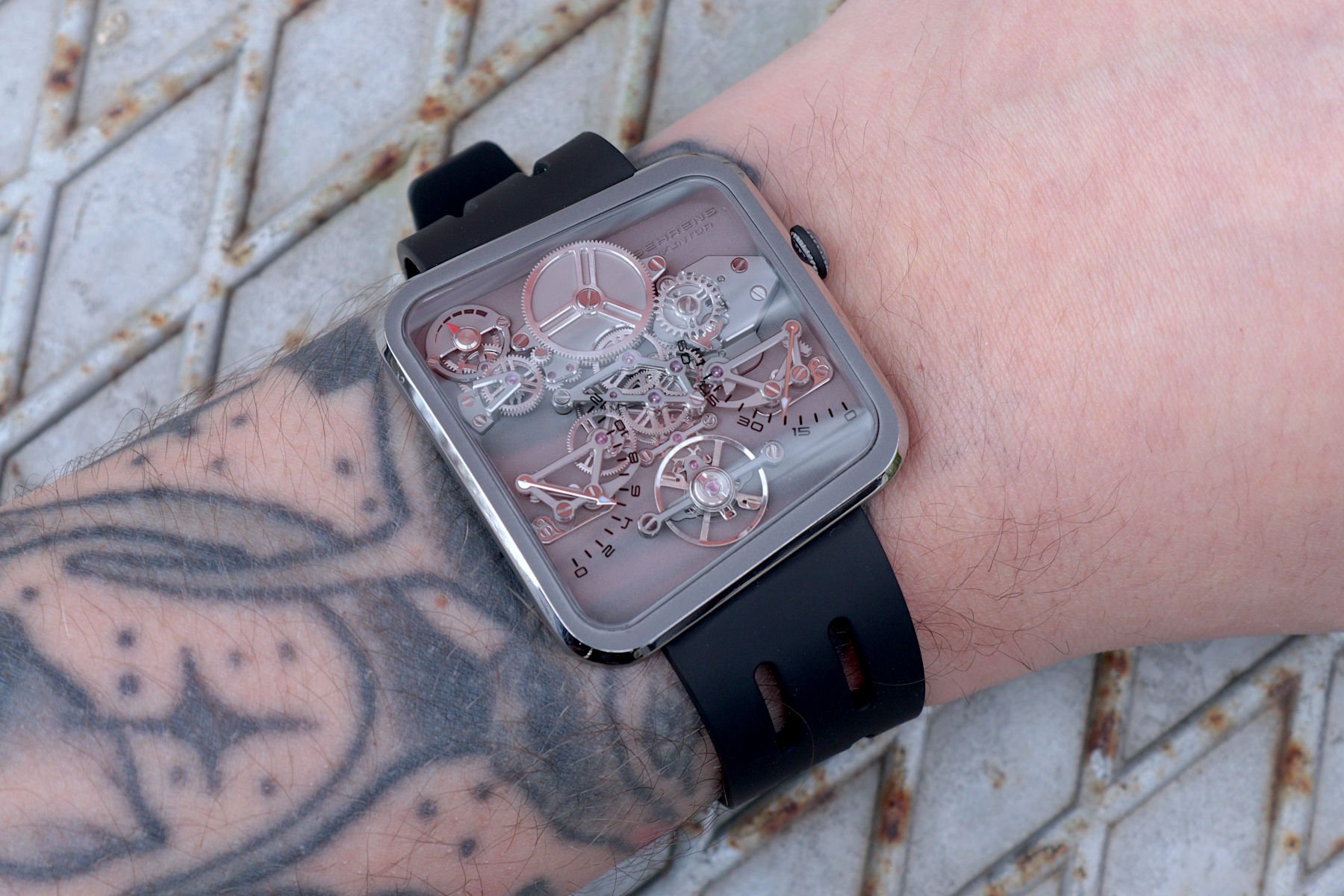 Behrens BHR030 20G
That's right, this is only square-ish. In fact, it's trapezoidal. But it's genially featherweight and feels unreal. The BHR030 curves madly around the wrist with its mindboggling 5.2mm-thin case, a true technical tour de force for the small Chinese-based brand Behrens.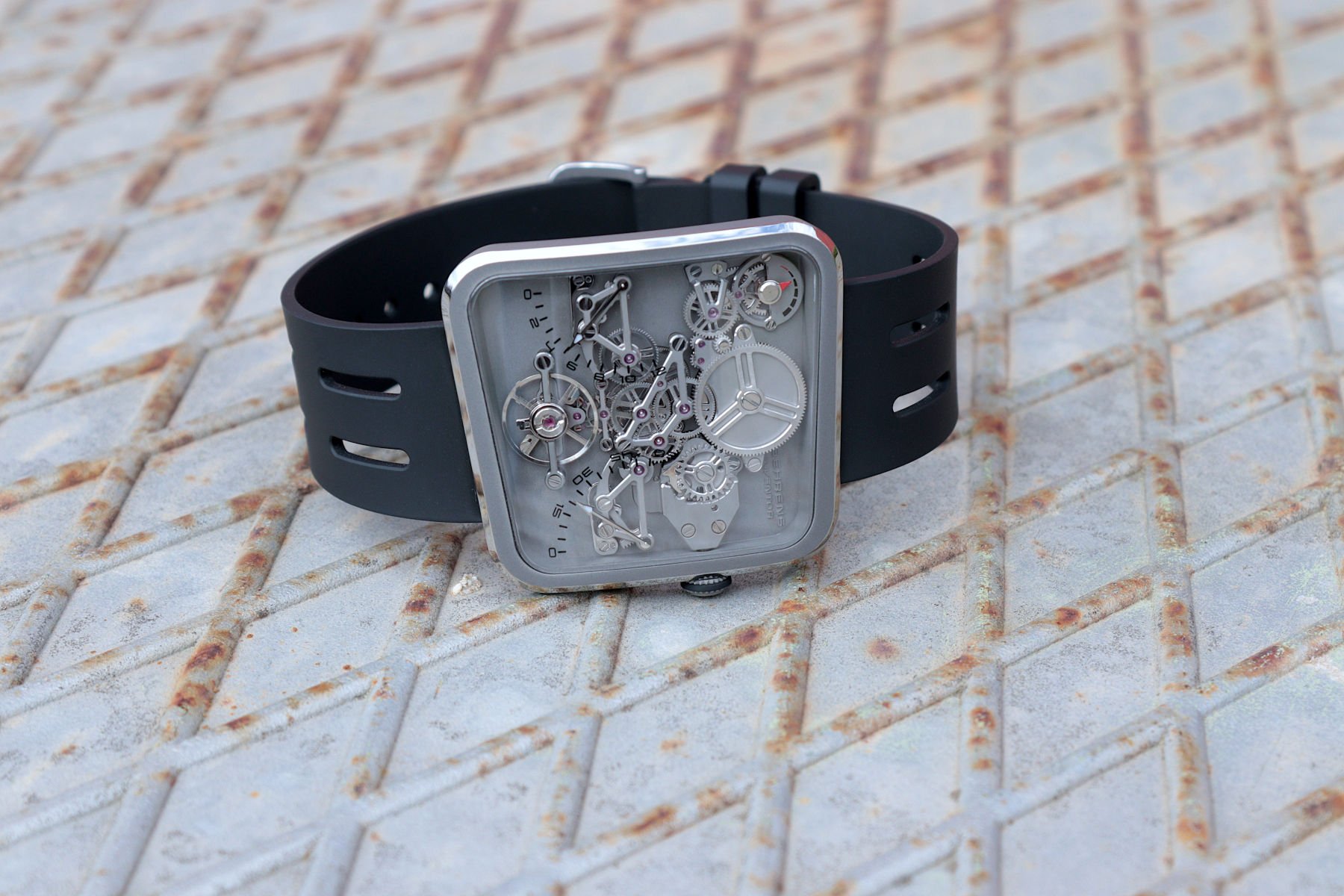 I had the joy of trying this on a month ago as Dave was wearing it to Geneva. It might have still been a non-functioning prototype, but believe me, the weight of 20 grams is scarcely believable on the wrist. As an owner of another intricate Behrens, I can profess to the brand's avant-garde view of wristwear. To go up against the Octo Finissimos of this world takes a strong vision, and Behrens has it sussed out. And unlike that of its Bvlgari competition, the movement in the BHR30 20G is curved. Stay tuned for a review of the market-ready version of this, which is now also nominated for a GPHG award. It's 38mm of brilliance for US$7,600.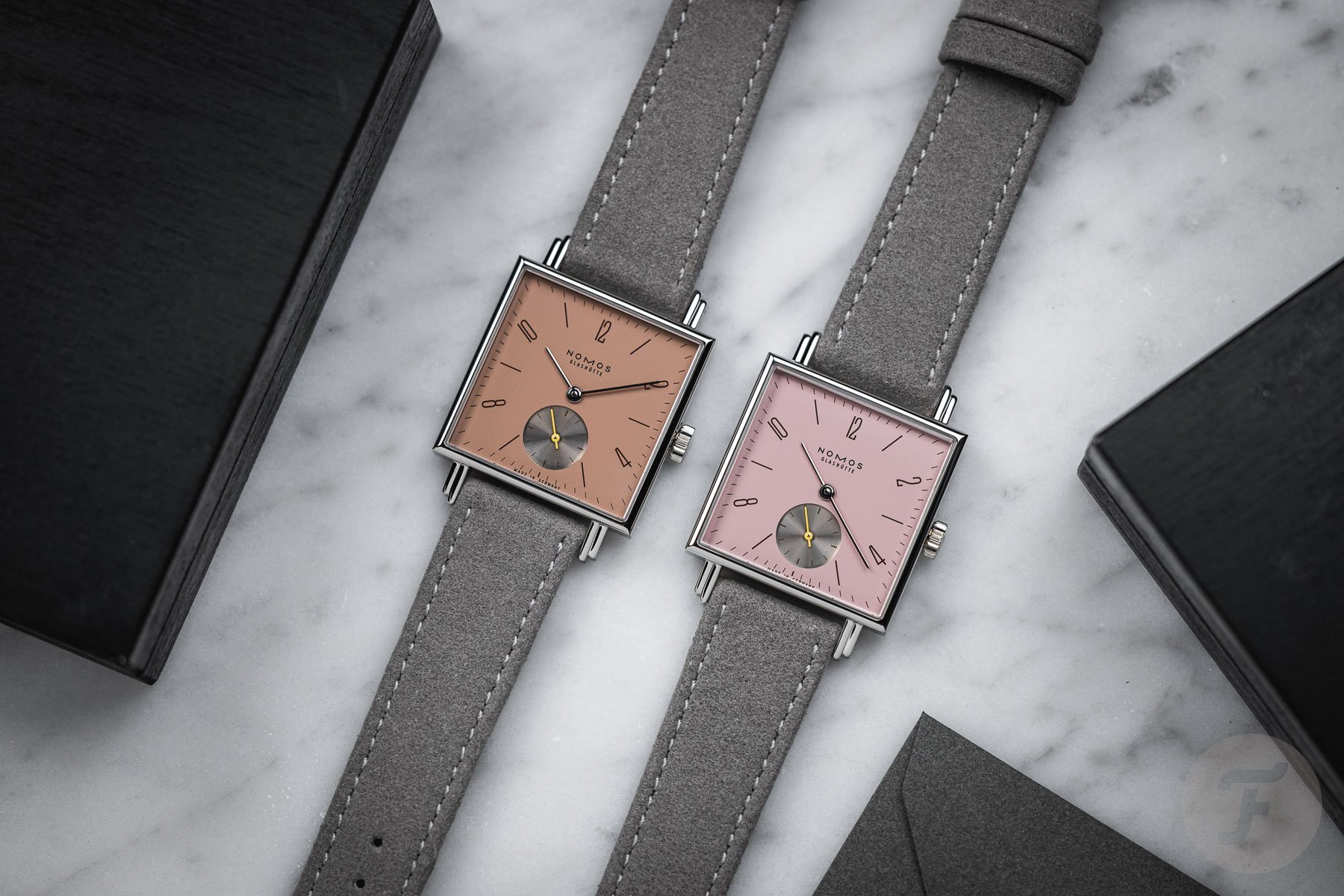 Nomos Tetra
Nomos wins the prize for the sharpest and undoubtedly squarest case in this story. It can be quite polarizing due to its severe corners, but with the fresh new colors available this year, it feels brand new. I would absolutely rock the cherry-blossom-tinged version you see above, part of a new series that we covered back in April.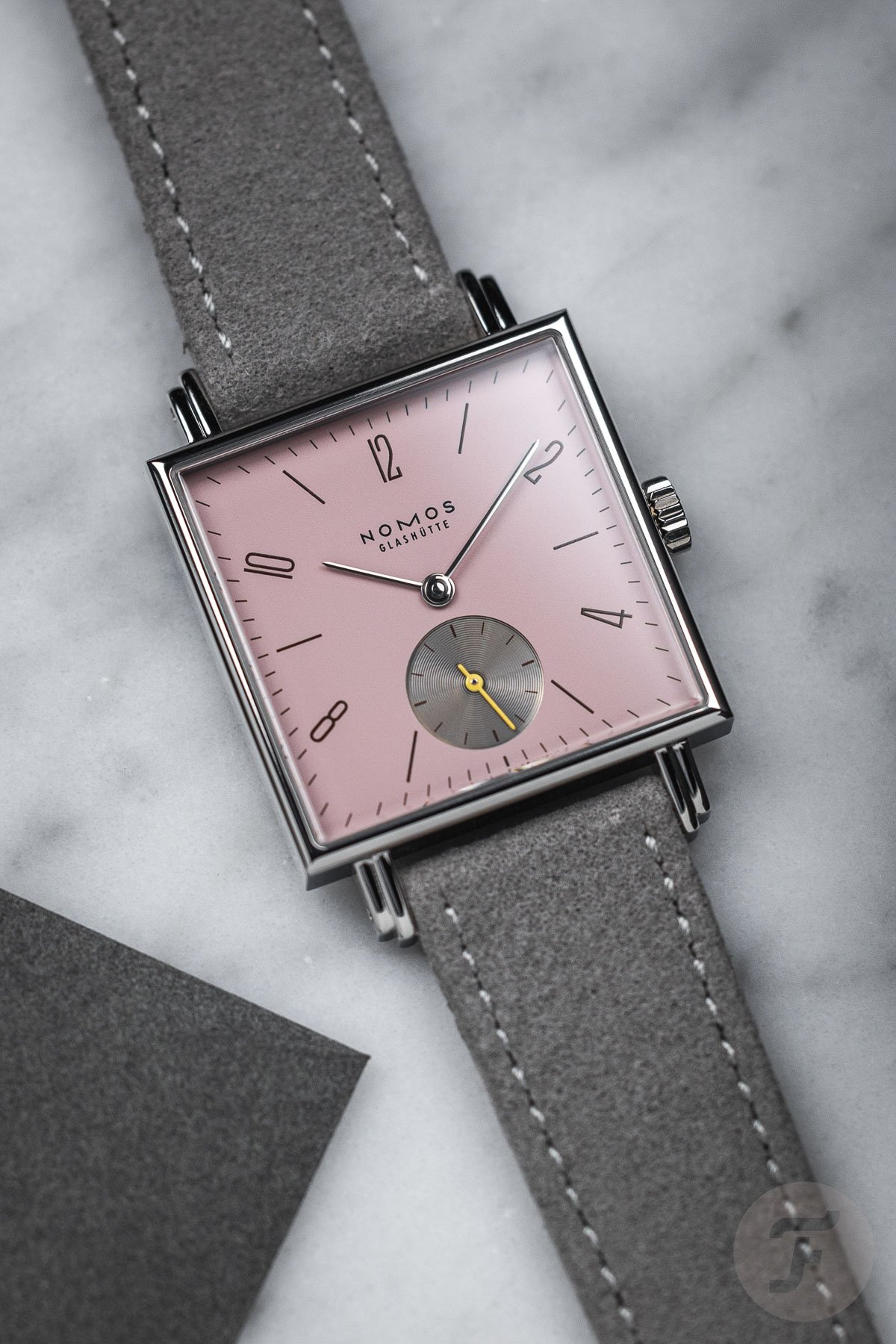 With a name that doesn't necessarily roll off the tongue for non-German speakers, "Die Wildentschlossene" has a pastel-pink dial with a tantalizingly yellow seconds pointer on a silver register at 6 o'clock. For a decent €1,860, this square seems like pretty darn good value and a sugary-sweet take on square dressiness done the Glashütte way. That's especially true when you consider the exquisite in-house movement you'll get for the money. Yes, Nomos might be seen as the graphically minimal Bauhaus-design brand, but dive into its catalog, and you'll find some colorful surprises.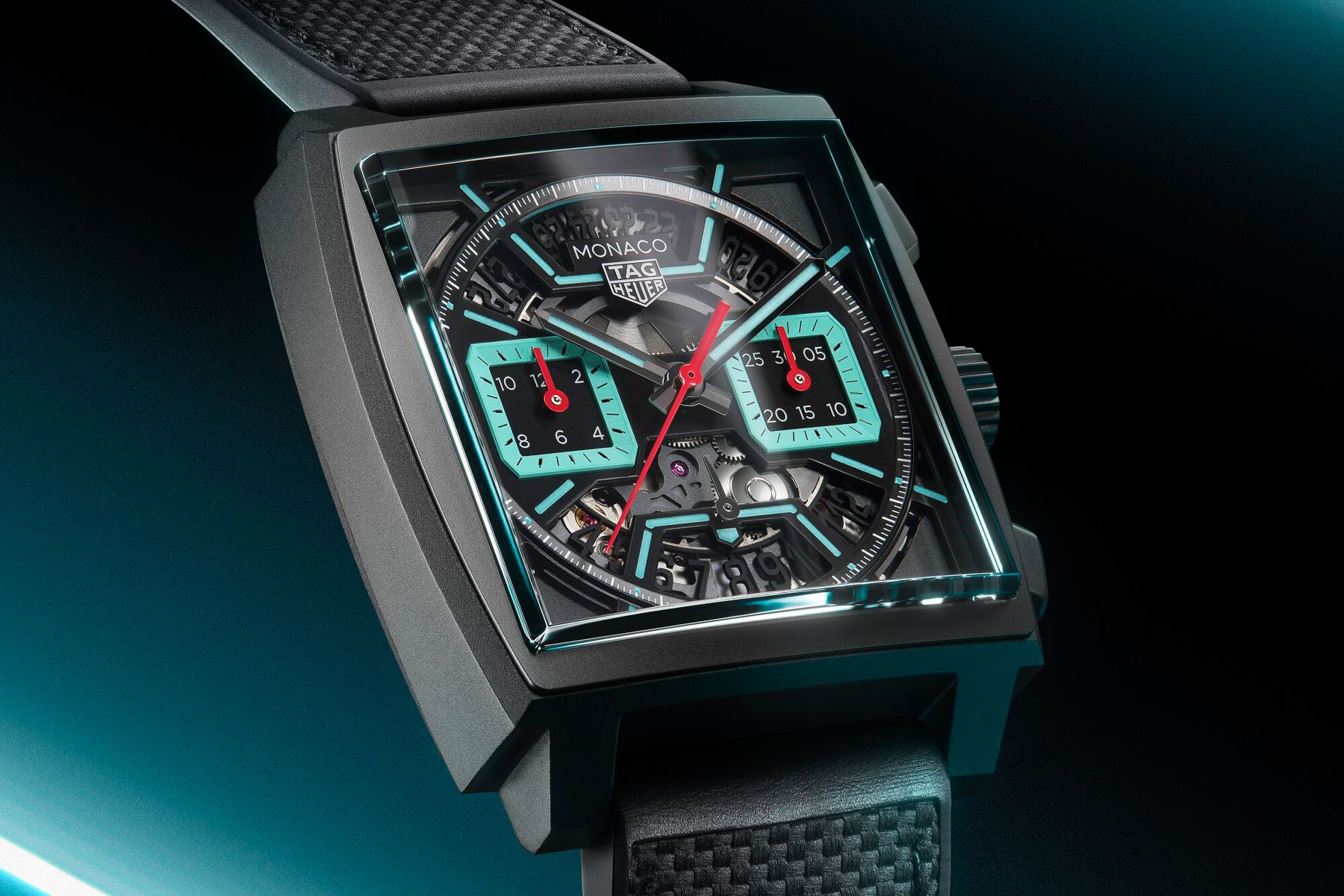 TAG Heuer Monaco
We all know the TAG Heuer Monaco as a delightful piece of '70s chrono-cool. And yes, some of us petrolheads even saw it on the wrist of Steve McQueen in the gritty racing movie Le Mans. But despite its OG status, TAG still has the power to surprise us under the guidance of its young CEO Frédéric Arnault. Back in May, we covered a very different trio of skeletonized versions, my fave of which was this Tron-like version for €11,400. The black DLC titanium case makes this Monaco shrink a tad, as you know 39mm feels big in a square case. And the short 47.4mm lug-to-lug also offsets it nicely. Its laser-like lume proves just how much coloring and an open-worked dial can change an evergreen shape. And by riffing on the "Dark Lord" version from the '70s, it hits just the right, stealthy notes for me.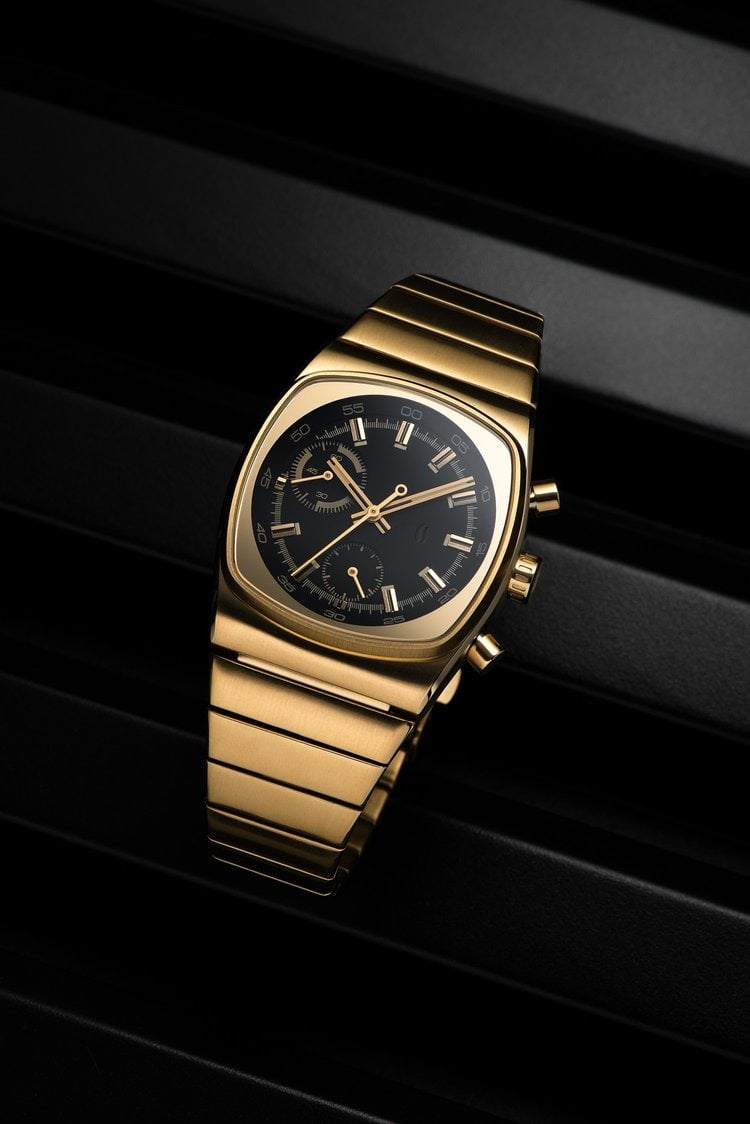 Brew Metric
You don't need a fat wallet to enjoy square style. The New York-based small brand Brew is known for its small-sized 36mm Metric series, and this time, I'd take the combo of never-go-wrong gold and black. The sleek Metric has a dramatically tapered bracelet and clean-cut gold-colored dial details. I'd say this piece is one of the best-value suave chronos this side of a PRX. A softly brushed case and bracelet give it an unmistakable vibe of '70s casino glam. Sure, you'll find several versions of the VK68-powered meca-quartz Metric chronograph, including an icy-cool silver and blue one. But me? I'm always going for gold. Superbly small at 36mm wide with a 41.5mm lug-to-lug stretch, the Metric represents nothing but big value in a packed marketplace. You even get micro-adjustment on the dressy bracelet for a well-set price of US$475 from Brew.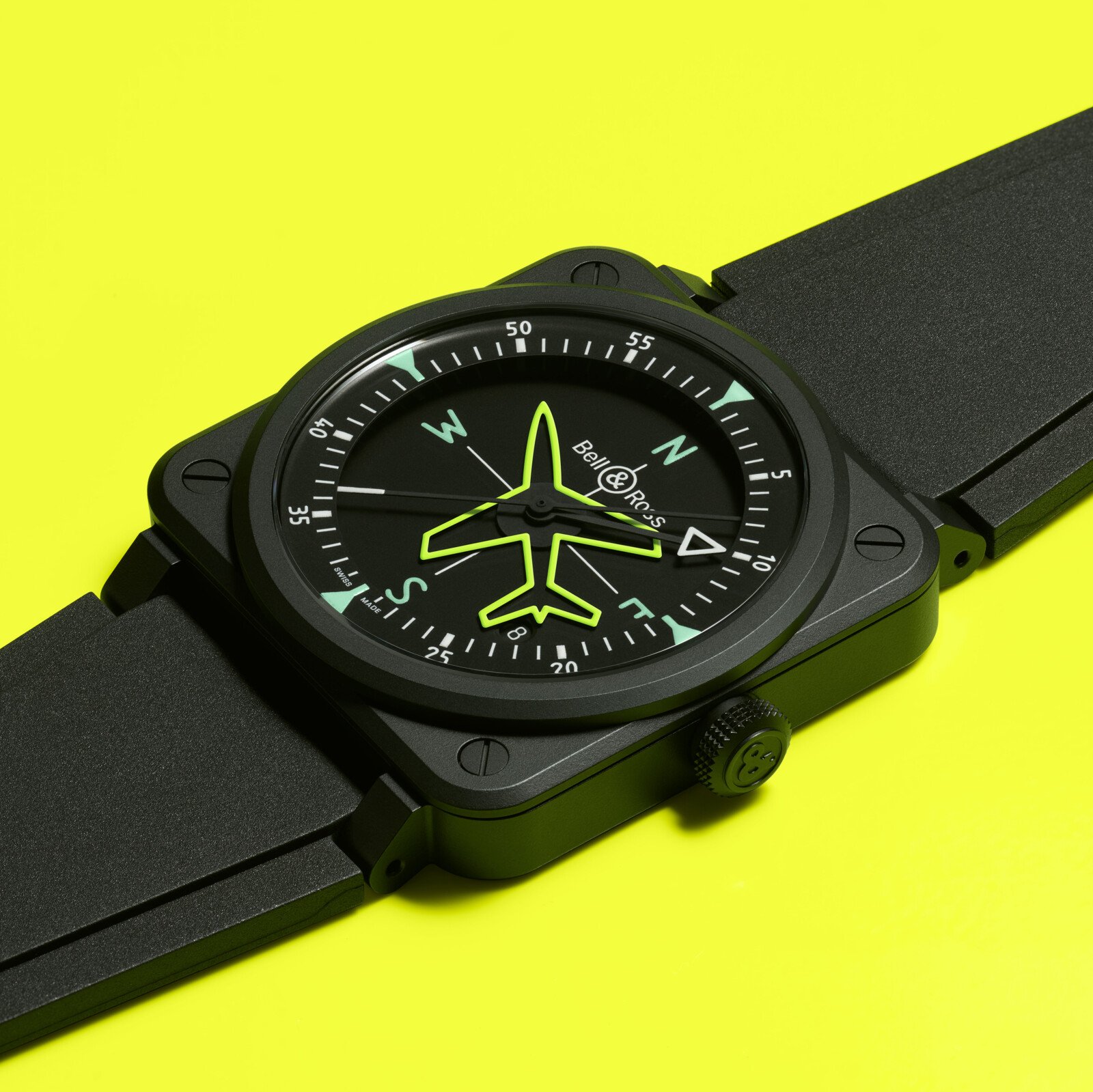 Bell & Ross BR 03 Gyrocompass
Few brands have such a strong shape signature as Bell & Ross with the BR series. They are unashamedly large and more like cockpit instruments that just happen to have a watch strap attached. I was going to write about the new, smaller-size BR 03 when this new Gyrocompass appeared in my inbox. Inspired by an airplane's gyrocompass (well, duh…), it doesn't actually contain one, but is pretty cool nonetheless. It comes with a blacked-out handset with lumed tips that make it legible despite the airplane-outline distraction in neon yellow. In fact, this new model also has the new reduced 41mm size and a slim 10.6mm thickness, ushering in a more wearable black stealth series. The Gyrocompass is available in a limited series of 999 with the BR-CAL.302 self-winding movement for €4,500.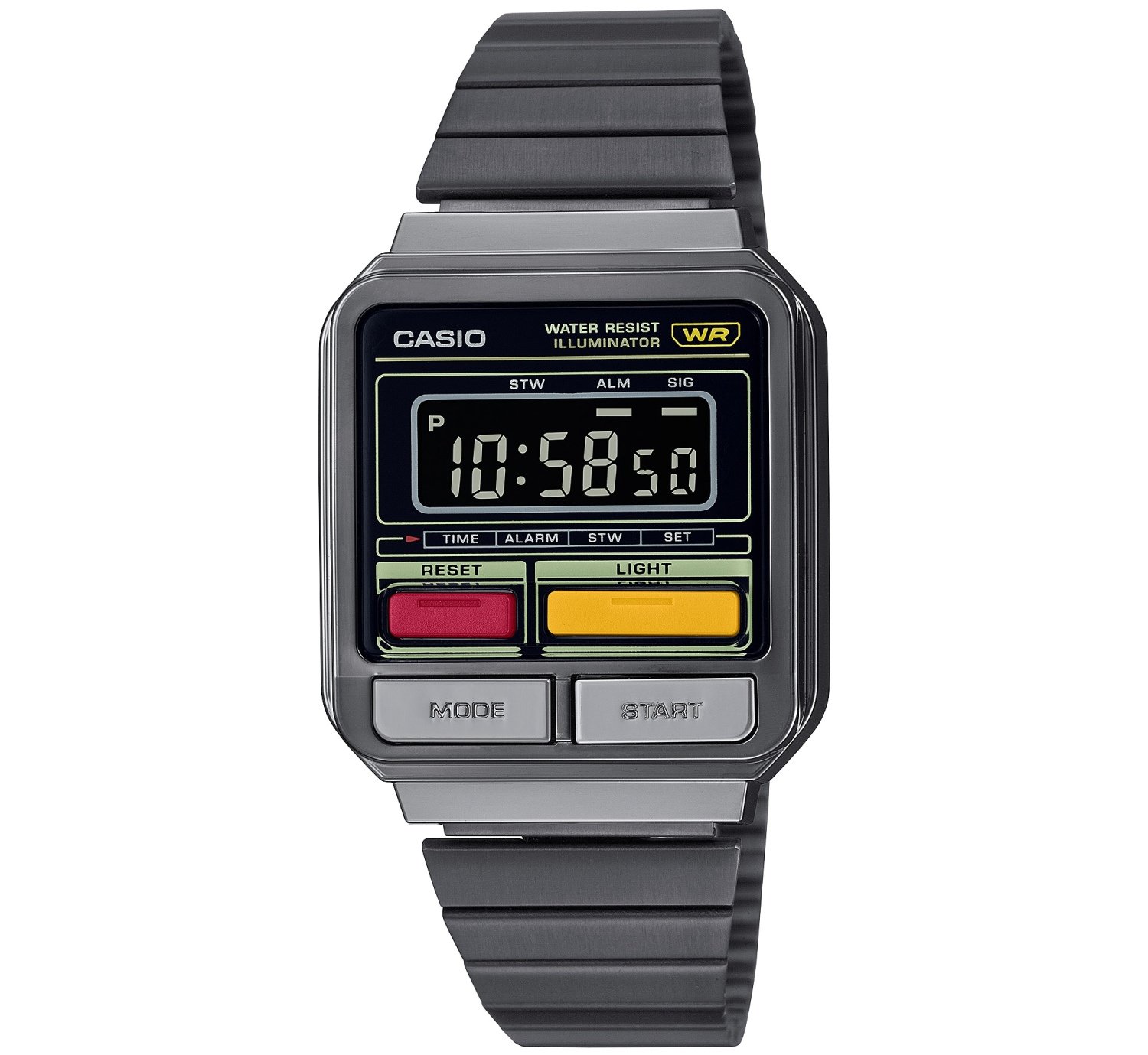 Casio A120WEGG-1B
Yes, you're right; this is number seven in a six-watch story, so consider this sleek Casio a cheeky wild card. And while some of you might not consider a Casio a real watch, my fave metal square says "Yes" with a capital Y. Now we have a new series of stealthy rectangles with a pusher-less case. Instead, the Atari-esque function buttons are on the resin front, making it look more like some alien communication device. That might be my way-too-furtive imagination speaking, but the A120WEGG-1B is a sharp, retro-futurist device that will elevate the most boring outfit while offering superb legibility and accuracy for a silly price of around €90.
So, my ever-circular Fratelli (like most of the world), do you feel the need for more angular watches? For all I know, you might be Europe's biggest collector of square wristwear. So let me know in the comments, and tell me your favorite non-circular watches.