Sometimes, a watch has more than one face or 'look'. It is all in the eye of the beholder ofcourse, but the photos below support this comment really well 🙂
If you look at your watch from different angles or when being in different locations, it can become a watch with a totally different look. The first photo below show the Ingenieur being this raw, rugged tool watch and the second photo shows this fine shiny sophisticated timepiece that refers to the first GG designs from the mid-1970s. To me, these photos demonstrate that this watch is suited for casual as well as more formal occasions. A Rolex Sea-Dweller (or Milgauss? :)) and Yacht-Master in one so to speak. The photos have been taken by Cinq, visitor of the IWC forum at TimeZone.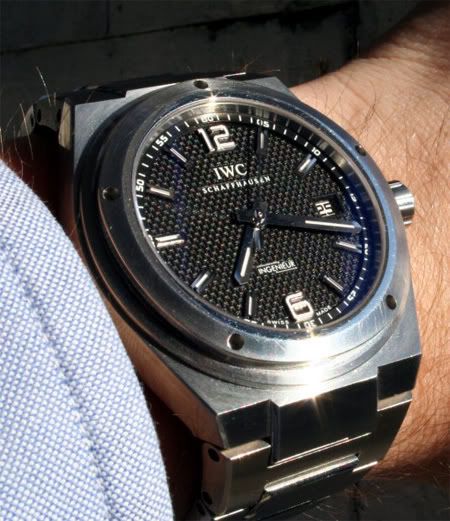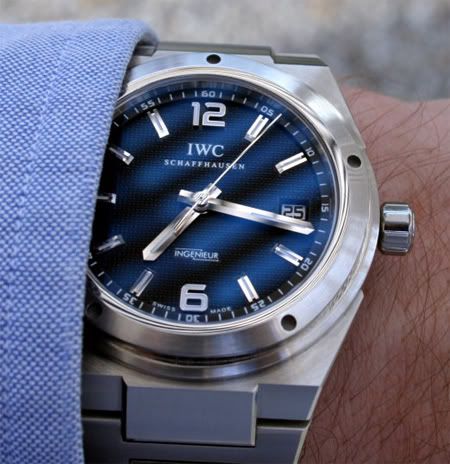 Robert-Jan Broer, born in 1977, watch collector and author on watches for over a decade. Founder of Fratello Watches in 2004.

Latest posts by Robert-Jan Broer (see all)