Jamaal Parham Shares His Watch Collecting Journey — From G-Shock To Tudor, Grand Seiko, Omega, And More
Taking a look at the award-winning director and filmmaker's watches, his use for them on set, and the future of his collection
Jamaal Parham is a commercial director, filmmaker, and watch collector living in Brooklyn.  Currently, a director signed with ArtClass, next-gen production company, and a creative consultant at AKA, international marketing and advertising agency. The LA native's passion for filmmaking transported him to the East Coast, where he developed said passion at NYU Tisch School of the Arts. He cut his teeth at the editing desks of several post-production houses in LA, New York, and London, where he helped create several award-winning spots. Parham worked his magic on short films, fashion editorials, comedy specials, feature films, and high-profile music videos. His love for storytelling then took him from the editing desk to behind the camera. He now directs alongside his creative partner Bashan Aquart under the moniker Jams + Bash.
His role at AKA in combination with his creative partnership has allowed him to continue to share his unique perspective with the audience. The duo's work has been duly recognized, earning Clio and ADDY awards, as well as a spot on the One Show shortlist. Recent work includes a feature film created in collaboration with Soundcloud — The Day Ones — available for streaming on YouTube, as well as the first season of HBO's PAUSE with Sam Jay, a late-night comedy series returning for its second season soon. Having worked with Hollywood stars like Robert DeNiro, Jake Gyllenhaal, Laurence Fishburn, Elizabeth Moss, Bryan Cranston, and more, Jamaal continues to be driven by his desire for genre pushing storytelling and creative expression. He also happens to be a passionate watch collector and a proud member of the Fratelli.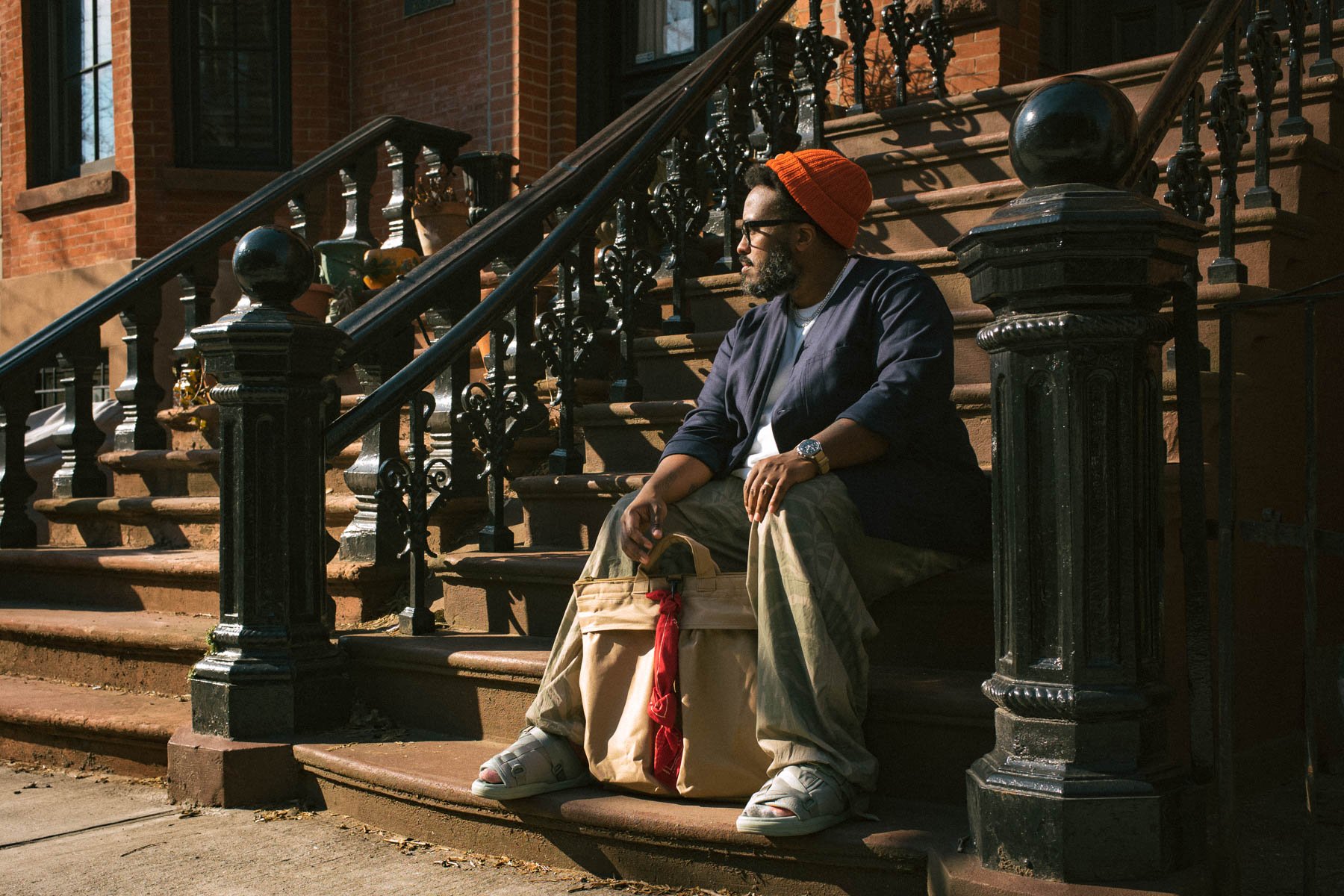 Jamaal Parham shares his watch collecting journey
Jamaal was kind enough to take some time and join me in a call where he shared all the details of his watch collecting journey, from humble origins to his latest purchase, as well as future plans for expansion. He also shared the unique way in which he uses his watches on set and the meaningful connection he feels to his timepieces and what they represent. From childhood memories of expressing himself with his choice of watch to finding and developing a love for watchmaking as part of a deeper fascination with the mechanical and analog, we covered it all. Everyone's story is different when it comes to watches, and today I'm happy to have the privilege of sharing Jamaal's.
It was a Tuesday evening in The Hague, sitting in front of my computer in the Zoom call when Jamaal joined me. After a brief introduction, we jumped right into it. We begin, like many of the comic books that Jamaal also collects, with the origin story. Every collector's journey starts somewhere, and in some way will influence its evolution and development over time. Jamaal shared with me how it all began.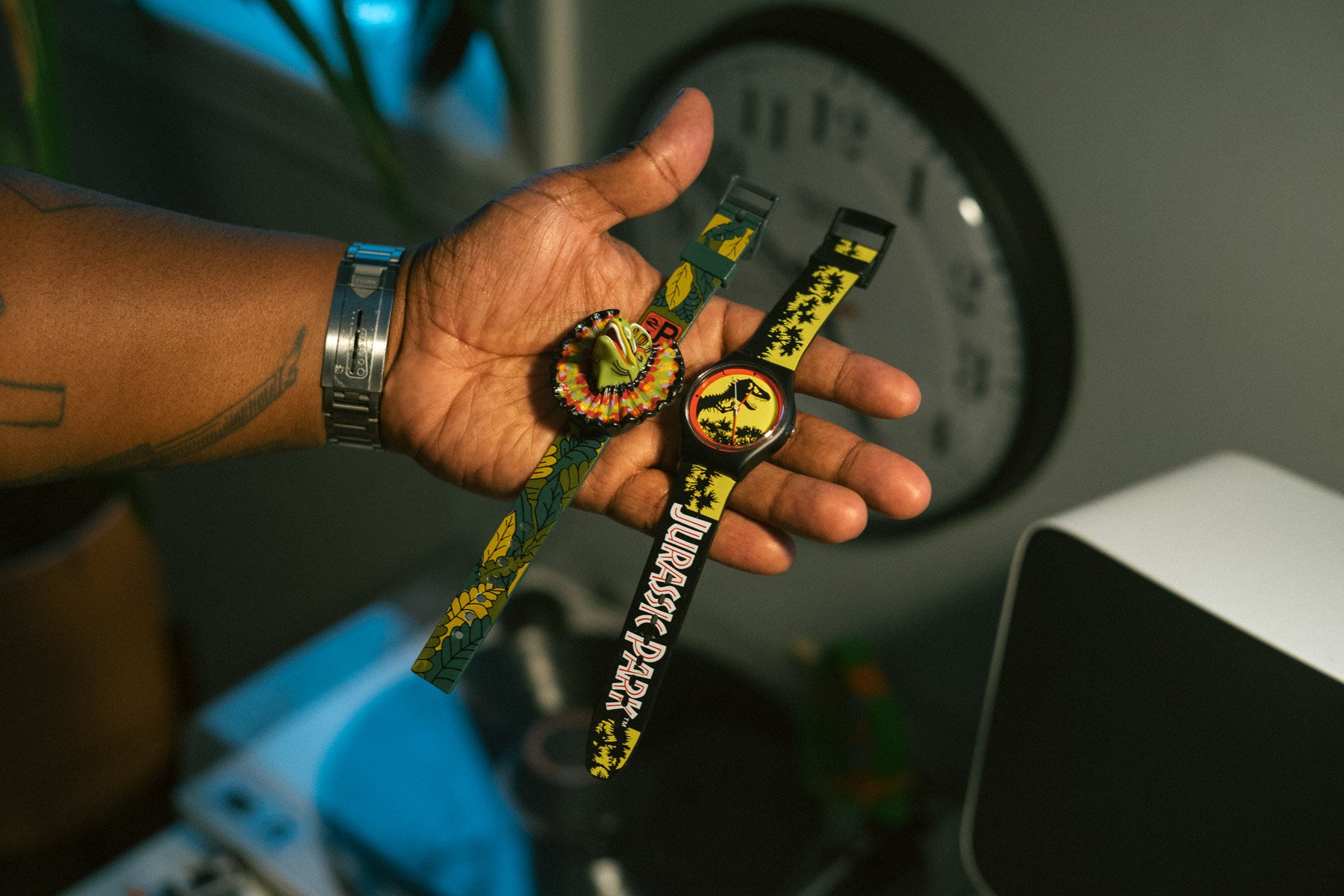 N: When and how did your interest in watches begin?
J: It all really started when I was a kid. I was always a kid who had a watch, and my first watch that I still remember was a Jurassic Park toy quartz watch. I tried to find it a couple of years ago, and when I couldn't, I managed to find the watch and buy it on eBay for $7. Even the one I never could get, but always wanted. And now, at almost 40 years old, I bought it for myself, flip top and everything. A watch is a small thing that, as a kid, can mean a lot. Like, I own something — it's my thing. I can wear it every day, and nobody is gonna pick it out for me.
After that, when I was a little older, and I started working, I went on to G-Shocks. They were the next thing that was accessible and in some way dovetailed with discovering filmmaking, a fascination with time, and telling stories in time, which has always been a parallel path for me. As my storytelling has progressed, and my career has progressed, the habit has progressed as well.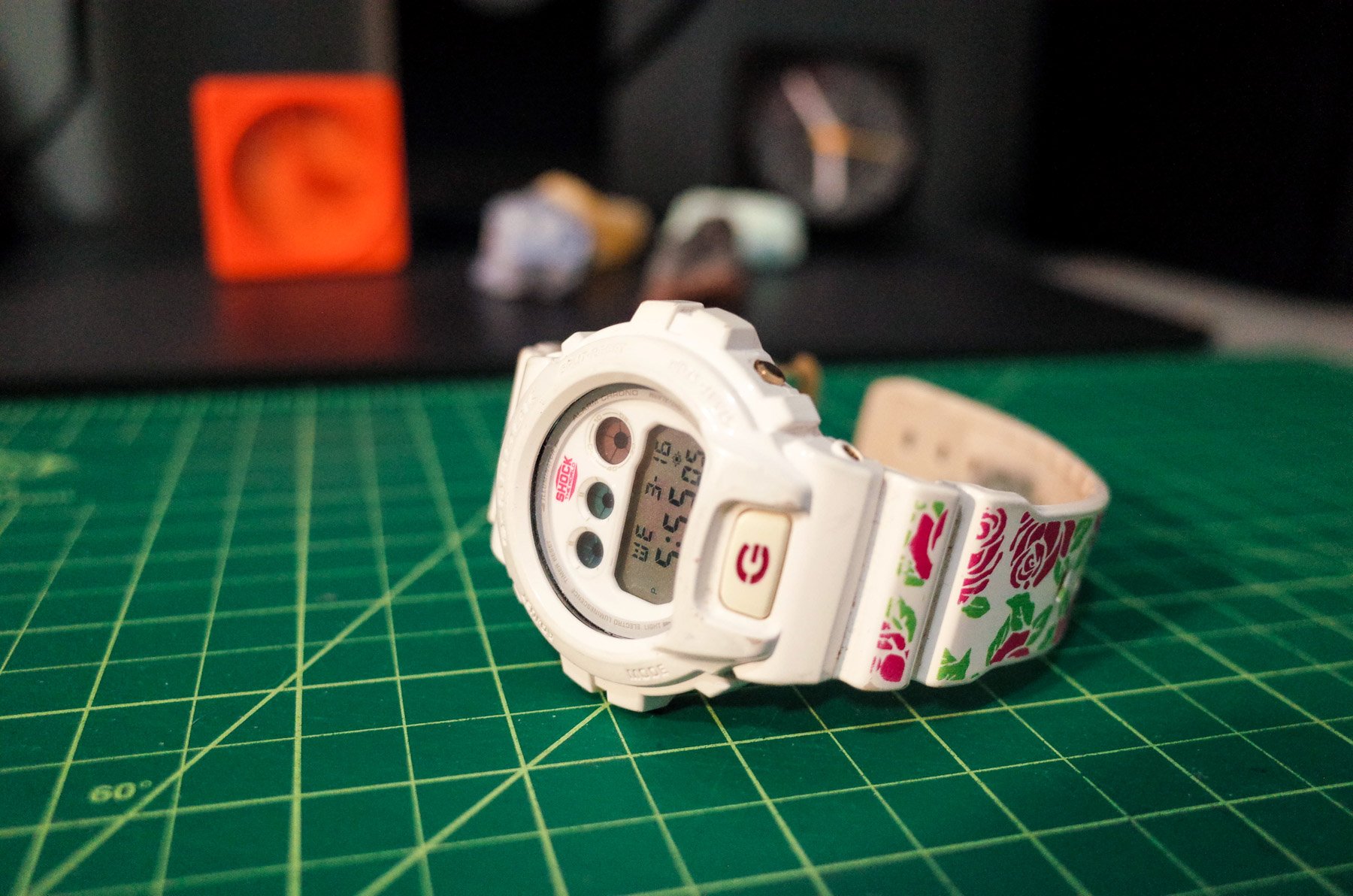 N: After G-Shocks, how did your watch journey continue?
J: Mechanical watches came after. There were a lot of eBay searches involved. The influence also came from a lot of my colleagues — Mikey Rossiter and Cinematographer Michael Townley, who worked on The Day Ones, are also big watch guys. It started with some of us talking on set, then you start going online a bit, visiting forums, which is then followed by "hey, I've got money in my bank account", and then it's too late. And then it's like, well, that was five years ago! My first mechanical watch was a Timex Navi XL, which was cool because you could really see [the movement] through the display back. And seeing that, you get the feeling of "oh man, I need more of this." And that's still a fairly accessible watch, costing only a couple hundred dollars.
From there, I started getting into vintage. I went down the Grand Seiko rabbit hole, which lead me to King Seiko, so I started collecting vintage King Seikos for a bit. And again, that's something at an accessible price point with beautiful design and a great story behind it. For me, a watch is as much about the story behind it and the "why" as it is about it being a design object and being able to just say, "That's dope!"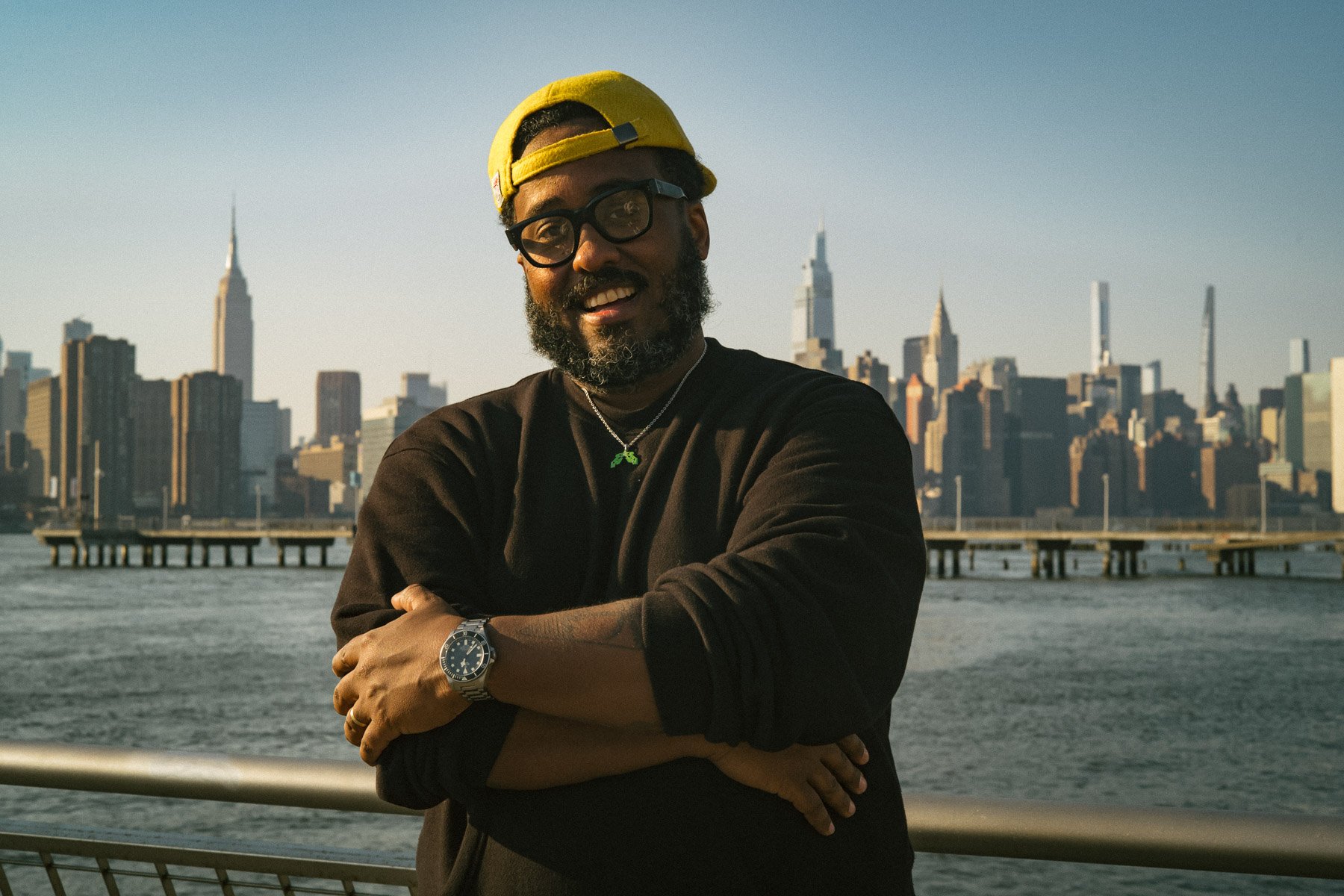 N: What was your first luxury watch?
J: My first big luxury watch purchase was a Tudor Pelagos LHD. It was crazy because I went into the store wanting a Grand Seiko. I remember it was the SBGE257, a sporty model with a green face and green bezel. On the day, I walked in with the homies and was like, "That's what I'm getting!" Then I walked past the case where the Tudor Pelagos was, and I was like, "No, I want that one." I immediately saw it, and it was like that was just calling my name. To me, what made it so interesting was the stories tied to it. Like, why the crown is on the other side.
I also had a bit of a thing about the faux patina. But there's something about the way in which Tudor executed it on that watch, where it just feels like a design element instead of something that's faking being old for the sake of it. This was in late 2020 when we got our first TV show. I had been working all my life, and getting my first show, I had to mark the moment.
The second big purchase came a little bit later on. When people started traveling again. Work also had me traveling, and so the logical conclusion was: I need a GMT. You gotta have one in your collection! I had been looking at Grand Seiko for a while, and seeing that one (the SBGN005), I just loved it. It's sporty, and because I really also like the Explorer II with its steel bezel, the functional look of the watch just spoke to me. It feels like sometimes everyone is going for the fancy things, but I wanted more of a tool kind of watch. But as the year progressed with that watch on my wrist, it took on a lot more significance.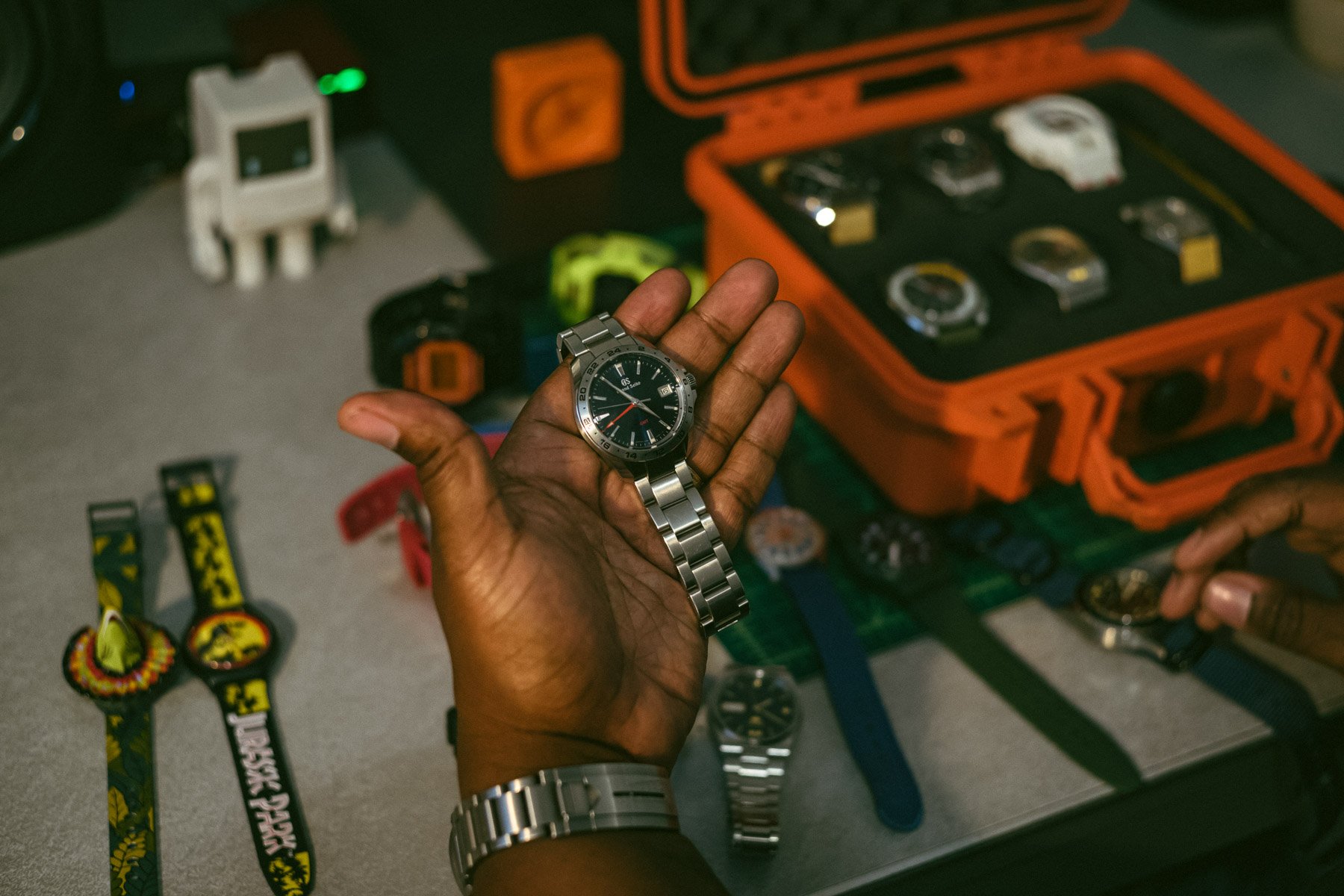 I was working and spent August through December shooting the movie in LA. At the same time, my wife (who works in costumes) was wrapping a show in NY and then took on a show in North Carolina. So we spent so much of the year apart. When stuff was going down on set, as it always does (it sometimes feels like a miracle that movies ever get made), and in those moments, when I was looking for that partner support, for someone to tell me, "Hey, you can do this", I could look at that little red hand and know that she was there. It was something that allowed me to connect to someone who wasn't there, in a way in which I could look down and know I could keep going.
There's a weight to it, an emotional and physical connection that we have to these objects that is real. And I think it's hard for people to spend as much time as we do on these watches and not become emotionally attached. They become part of our life, and even thinking into the future and having kids, you can't help but think that you'll pass them on to them.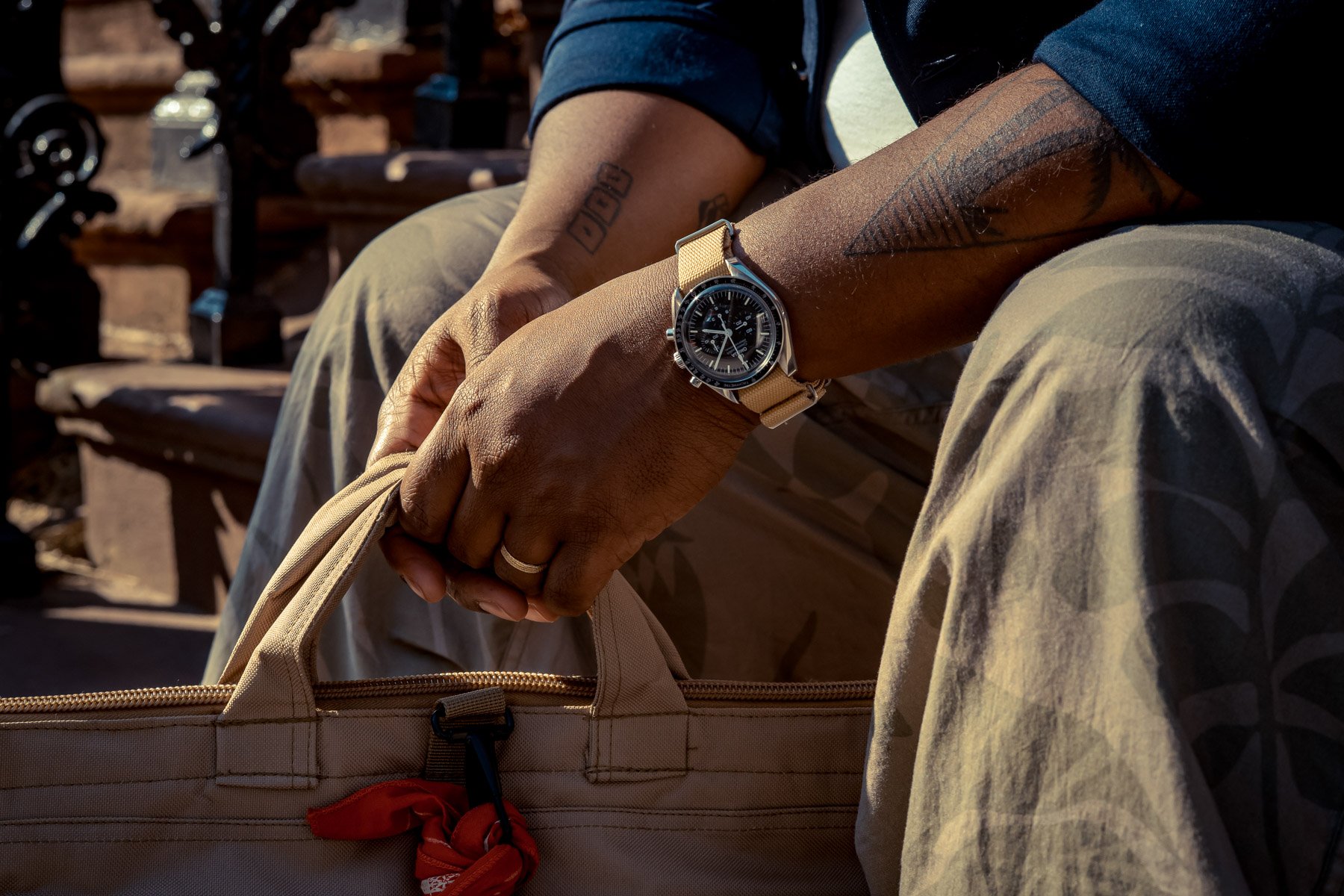 N: You know I have to ask, which watch is on your wrist today?
J: I'm glad you asked. It's a Tuesday as we record this, so which watch could I wear other than the Omega Speedmaster? This is the 2021 Moonwatch model.
N: Oh man, that's brilliant. You're actually putting me to shame, as I'm not wearing mine today. I'm actually wearing a Hamilton Khaki Automatic that I bought from a buddy of mine from the UK.
J: Oh, nice! I actually got a Hamilton Khaki Automatic over the summer. We were flying down to Puerto Rico to shoot a short film there. And there was a watch store in JFK (airport) that was closing, so all their watches were 80% off. And I'm a bigger guy, so I thought the 38mm Khaki might look a bit small on me. But I put it on and I realized that it fit just right! It's a fantastic little watch.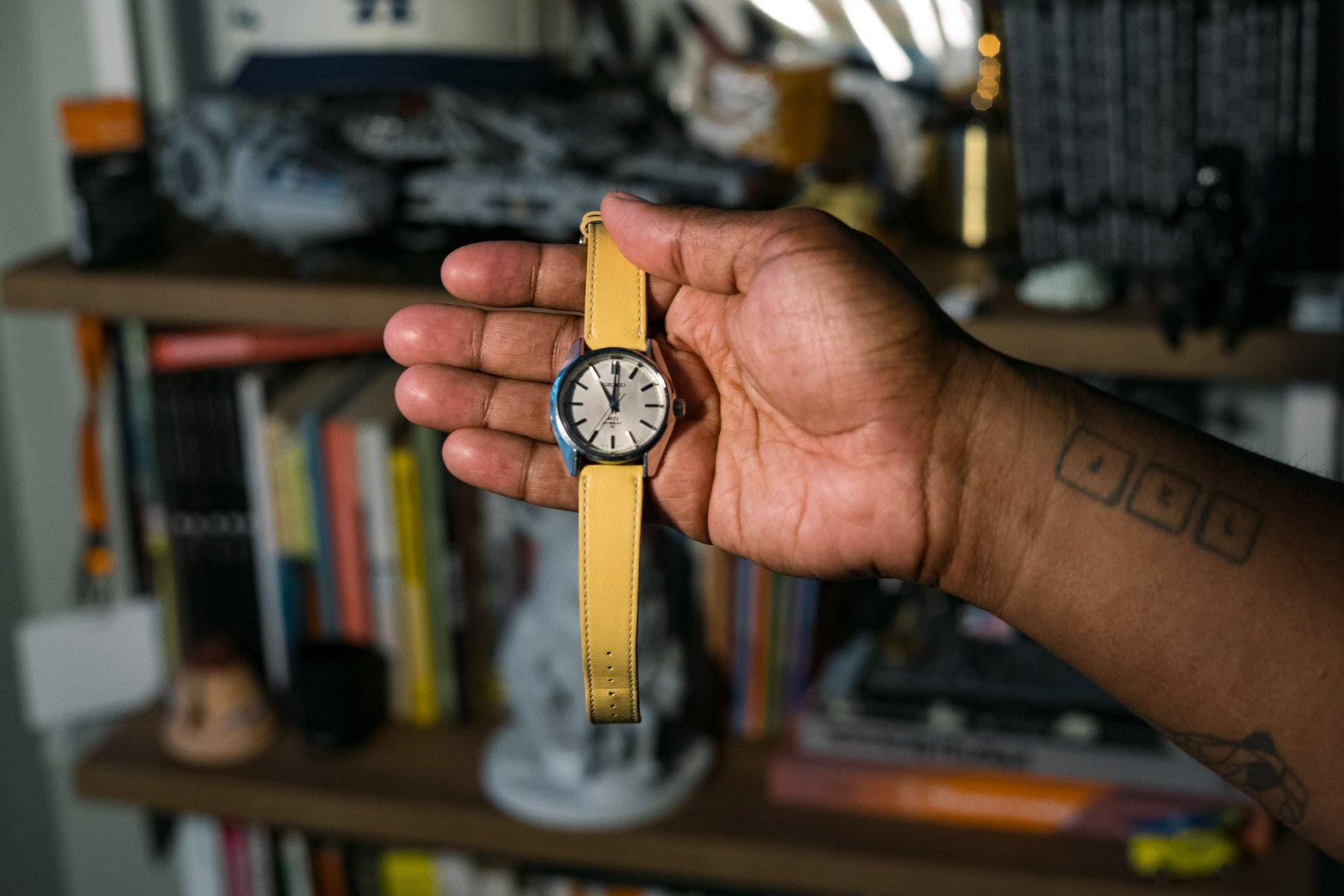 N: Smaller watches are definitely growing in popularity in recent times. What's your personal sweet spot or preference when it comes to case size?
J: Forty millimeters is usually the sweet spot for me. I think the Grand Seiko GMT I have has a 38 or 39mm case, and the way the case is shaped, it just feels perfect. I also have a Tudor Black Bay GMT, which is 41mm and also sits just right in my sweet spot. There are also some things in my collection that fall a bit below that point. The vintage King Seikos are all about 36mm and feel great on my wrist, but that's about as small as I'd go. Speaking of 36mm, the Rolex Thunderbird is also one that I'd love to add to the collection one day.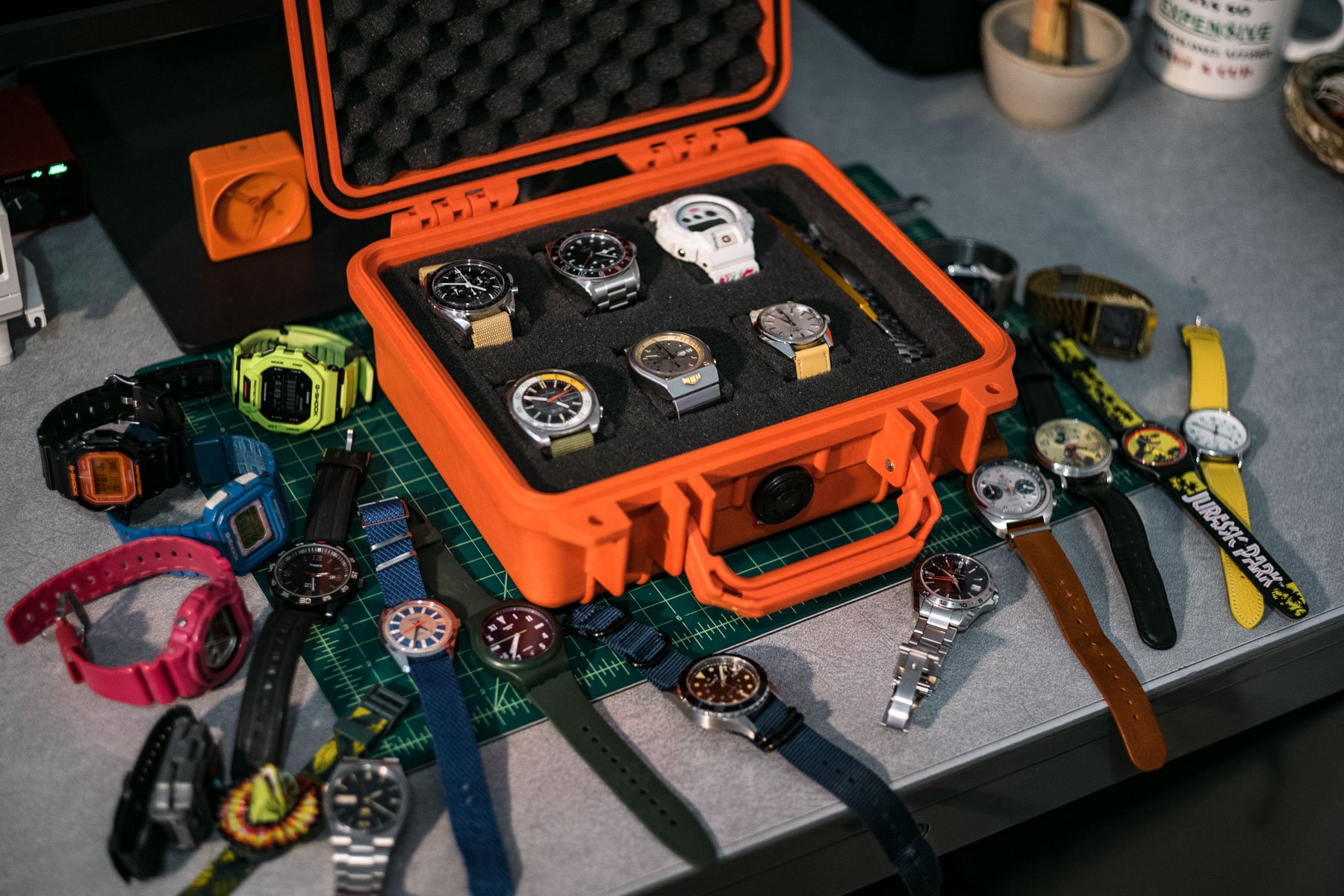 N: So, we've heard about your Tudors, your Grand Seiko and King Seikos, your G-Shocks, the Hamilton, and your Speedy. Tell me a bit about the current state of your collection. What else is in your watch box?
J: So, right now, I've got an Accutron Devil Diver that I picked up in Kansas City, where ArtClass has an office. I went up there to do a job and found a place called Cool Vintage Watches that's out there. It's a story that's like… I've just never seen anything like it before. It was quite an experience, and I ended up picking up the Bulova Accutron Devil Diver there. It's from 1968 and has a brilliant orange bezel and it's a piece that I absolutely love.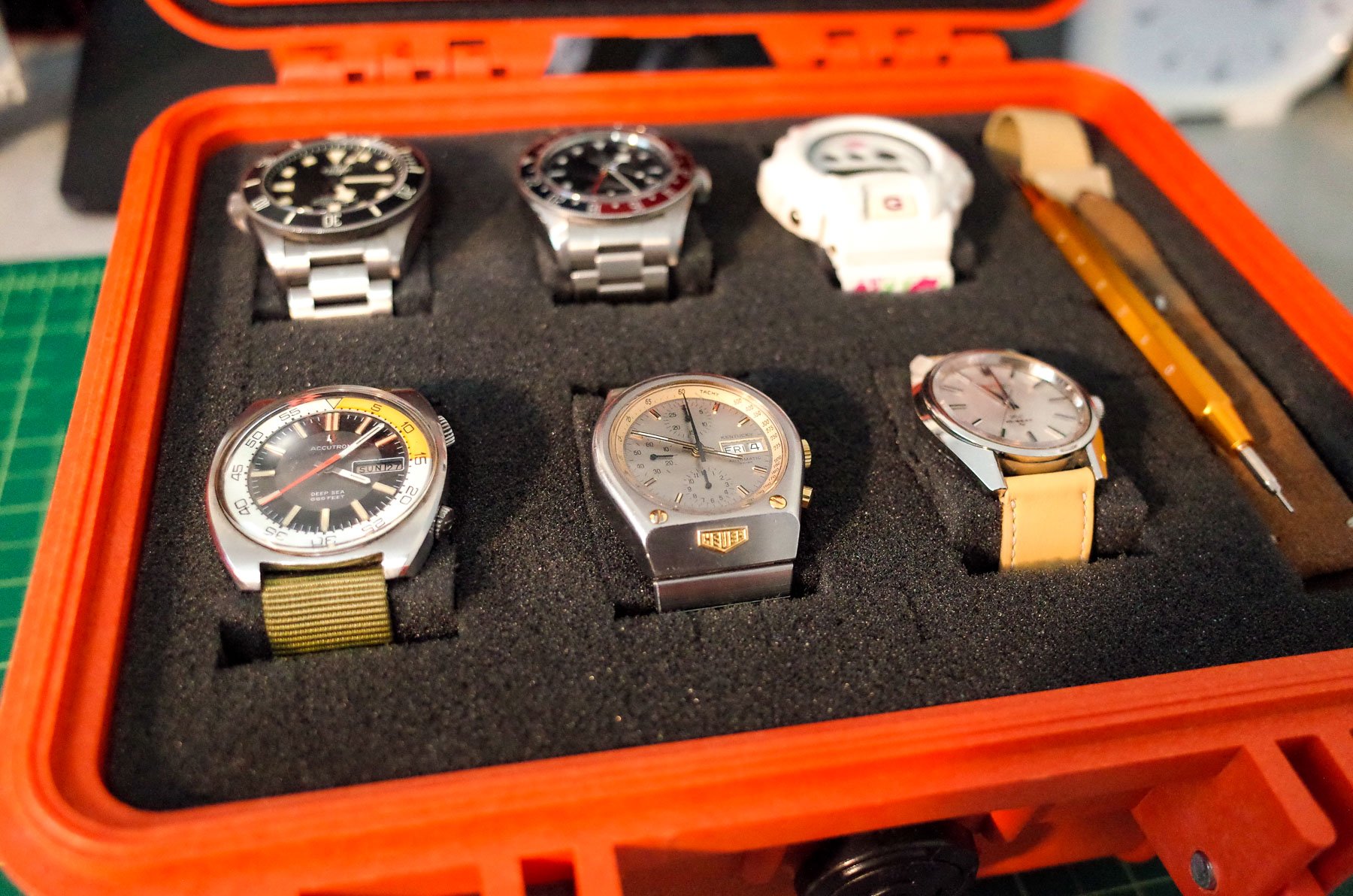 On that same trip, I also got a Heuer Kentucky. It's a watch they made for the Kentucky Derby with an integrated bracelet. It's such a weird-looking watch with a big Heuer logo on the side and a horseshoe-inspired design to it, which is kind of strange but also really cool! This particular watch is from either 1969 or 1970, one of the two years. To me, it represents my love for weird watches with odd designs. I really have a soft spot for Heuer too, and would love to get a Carrera 2447. They are just such beautiful pieces.
I've also got a few Timexes from back in the day. When I stepped up from G-Shocks into mechanical watches, I has a sort of "American-made" sensibility. So I was looking for the kind of weird Timexes, even special runs and limited collaboration models. Engineered Garments did a special watch with Timex where all the numbers were backward or mirrored on the dial, and that's the kind of funky stuff that I love. There's also a Seiko 5 that I have from my birth year (1983). It's another integrated-bracelet piece that I find so cool. Even the story behind it — the watch is gonna be 39 years old this year, just like me, so it's also been through a lot.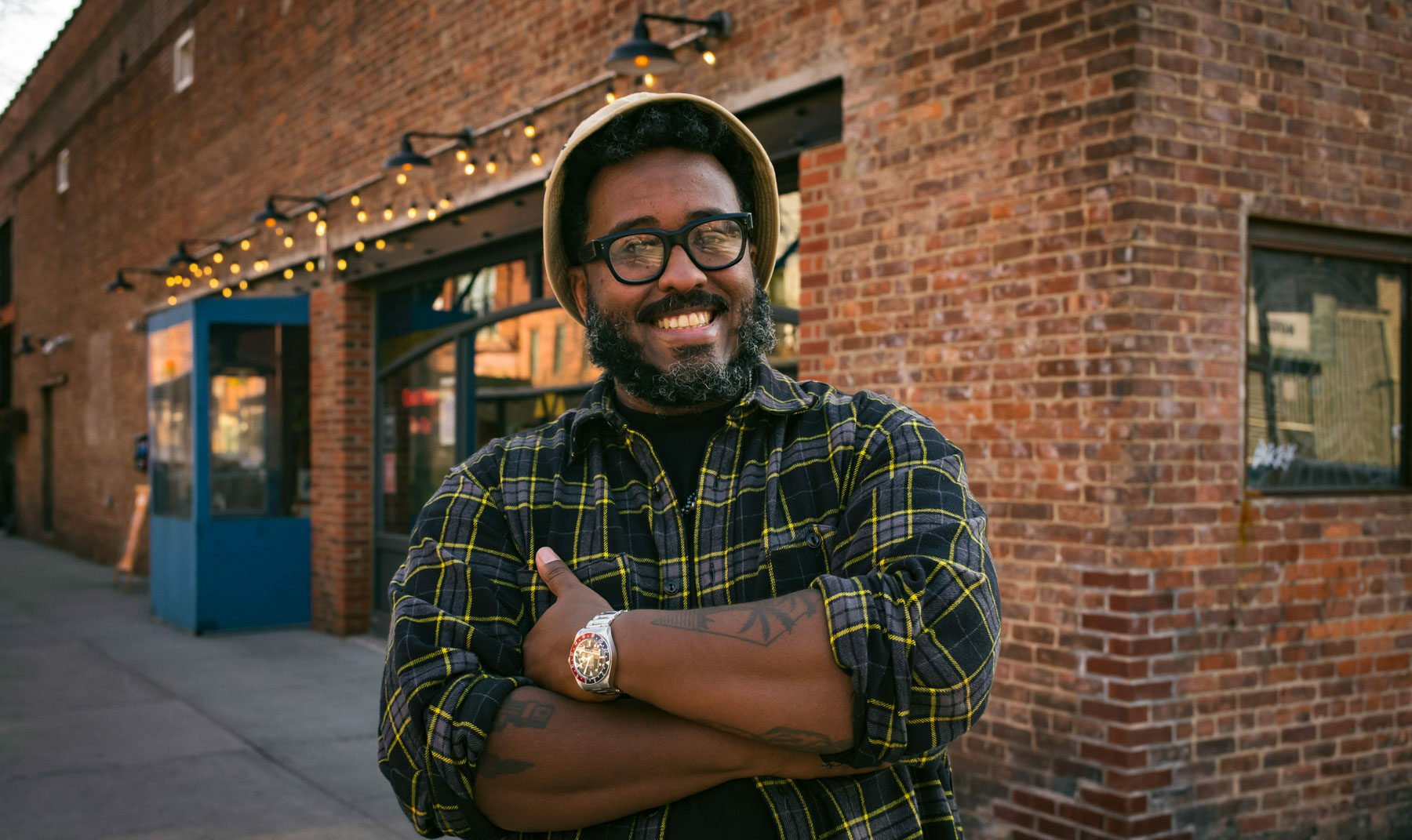 N: Which watches in your collection mean the most to you?
J: Oh man… It's really hard… I mean, the Pelagos is a special one, and it's my daily wearer. It's the one that's a little beat up now and I kind of like it like that. The Grand Seiko is also important to me. I also have a G-Shock that's one of the first adult purchases I made. It was a collaboration between G-Shock and a store called Union in Los Angeles and a brand called Peg Leg. They did two watches, and I managed to get both of them. One was a white G-Shock (DW-6900) with a rose pattern. I got it 10–15 years ago, and it's still going. The other one had an American-flag colorway. It was one of those things where I was in college and had a bit of extra money, and I decided to buy something for myself. But then… I got a Speedmaster!
I bought a Speedmaster to celebrate doing The Day Ones, and it's, again, to that point where filmmaking is such an impossible endeavor that sometimes it feels, in some way, similar to going to the Moon. And that was the thing that I attached to that watch. It's just such a beautiful object and tied to such a powerful story. Even just the marketing that Omega does that's tied to that story is pretty powerful. And after all, it's a Tuesday and I'm being interviewed for Fratello, so I had to wear it today!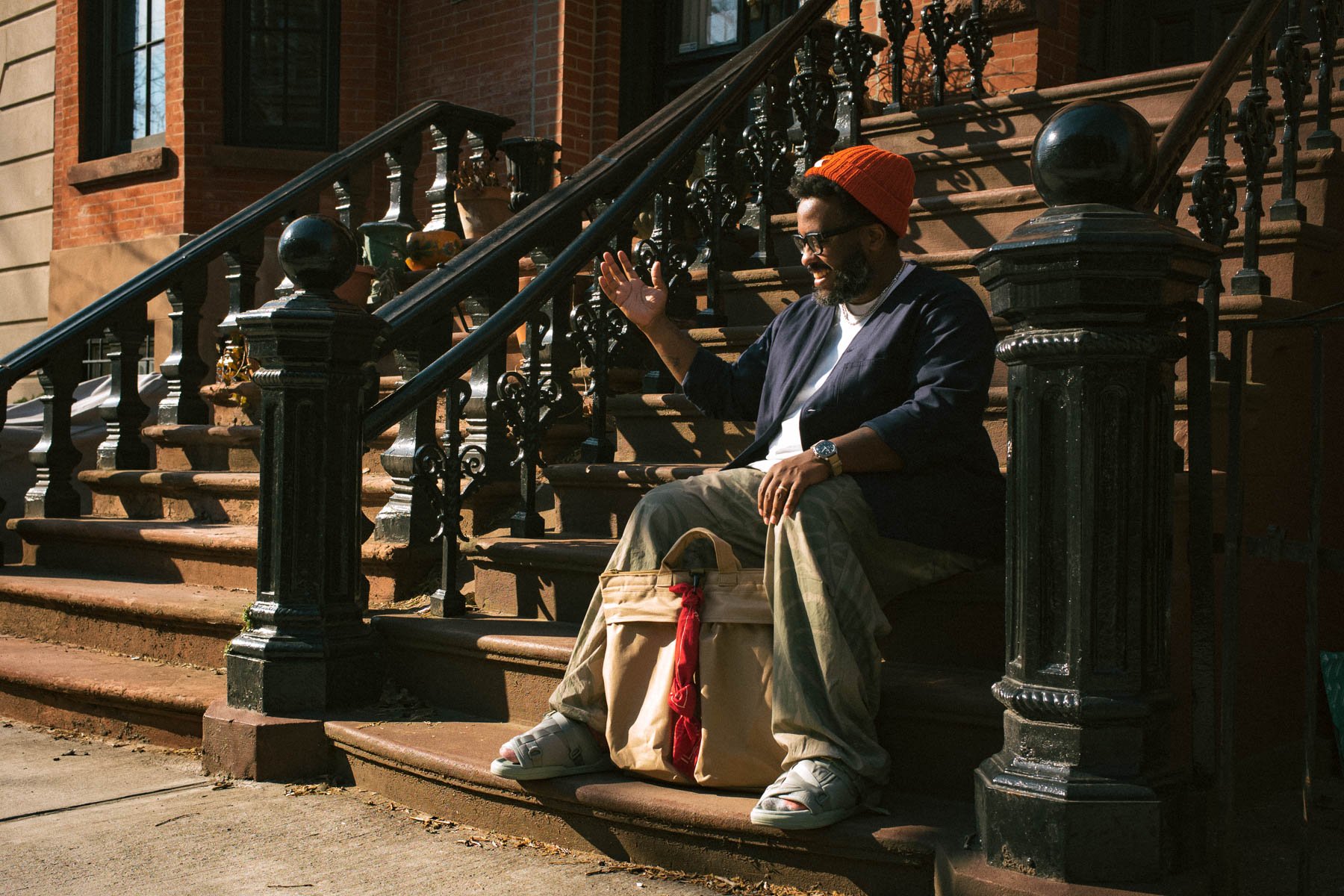 N: You also enjoy cameras and shooting on film. Is your love for watches part of a broader fascination with the mechanical/analog?
J: Yeah, for sure. It's stuff that's made with your hands. Even the clothes that I buy — there's a brand, Engineered Garments, which I mentioned earlier, that I really like — and it's all made in a factory in NYC. It all has a story behind it. Someone made it, and you can figure out how it works, and I think that that's what's really intriguing to me.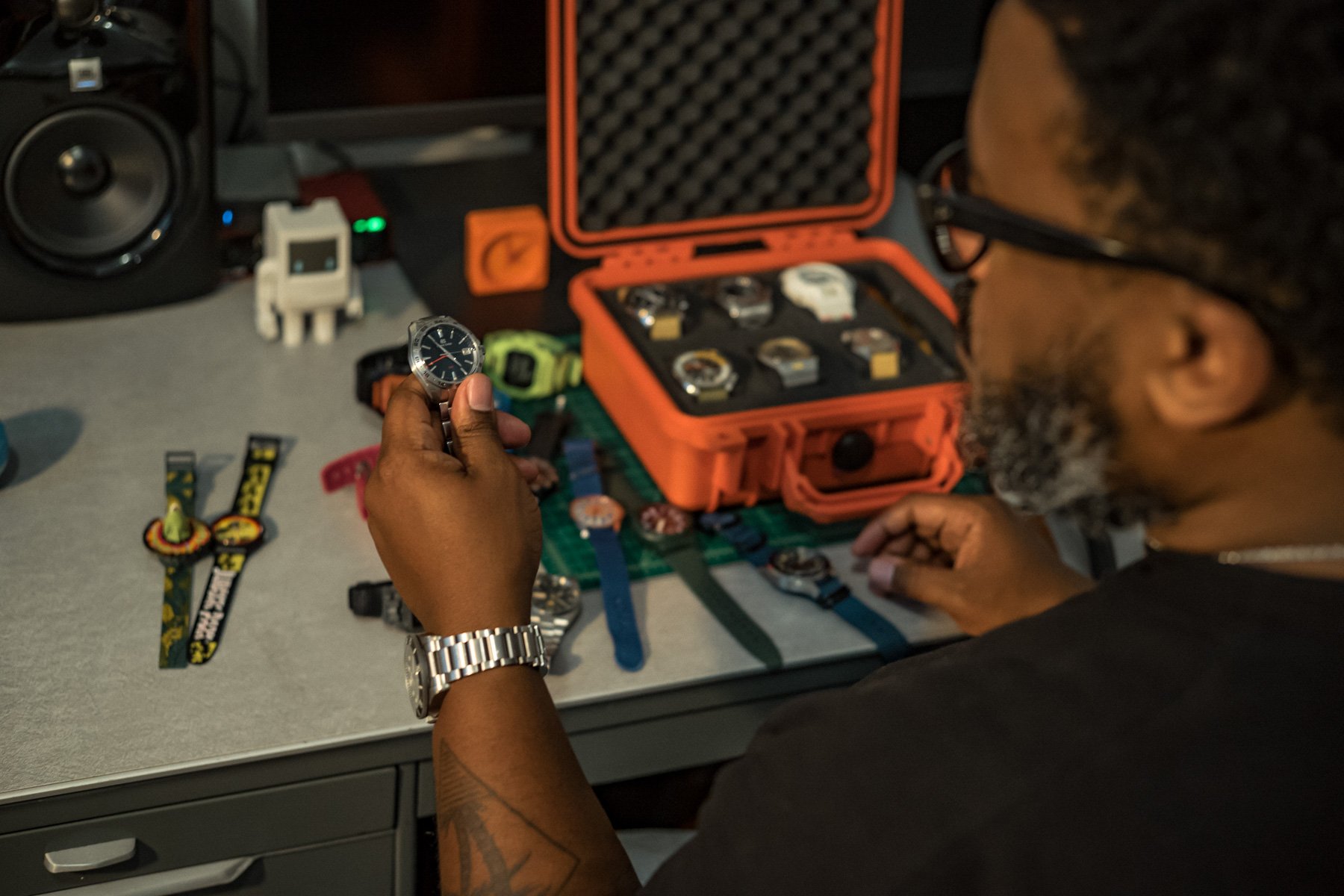 N: Looking to the future, what's the next step in expanding your collection?
J: Oh man… Let me pull up the list! I think I'd really like a polar-dialed Rolex Explorer II…
N: Now we're talking! We're really in the same boat with that one.
J: Yeah! The 16570 is so nice. I absolutely love a white dial on any watch, but the polar dial on the Explorer II is just fantastic. There's something a little bit odd about it, you know? It's a Rolex, but I feel like it still fits my personality. Then, the ultimate grail would be the Nautilus 3800 in platinum. I know that's not really like anything else in my collection, and like a million-dollar watch, but man, it's just gorgeous. It's really hard to say what the next one will be. I think it will just have to speak to me, you know what I mean? But hopefully, it's the Explorer II.
N: Well, if you're anything like me, you'll have something in mind, but also be a little bit opportunistic. If something comes up that's a really great deal, you might justify putting that next watch you're aiming for on hold and go for a sweet deal that speaks to you at the moment (like that Hamilton Khaki Automatic). Plus, you never know when you might find out about something new, or a friend will reach out looking to sell something, and you just can't help yourself.
J: Absolutely! And that's something that I feel people don't really get about watches. There are so many that speak to different things, that just discovering what's out there is half of the fun. Like I mentioned earlier, I went into a shop looking for a Grand Seiko — blissfully unaware that the Pelagos LHD even existed — but when I saw the Tudor, it just called to me. And so you just have to stay open to that sense of exploration and inspiration. Plus, seeing a watch in person is also completely different from just looking at Instagram or looking at them online. Love at first sight is real when it comes to watches.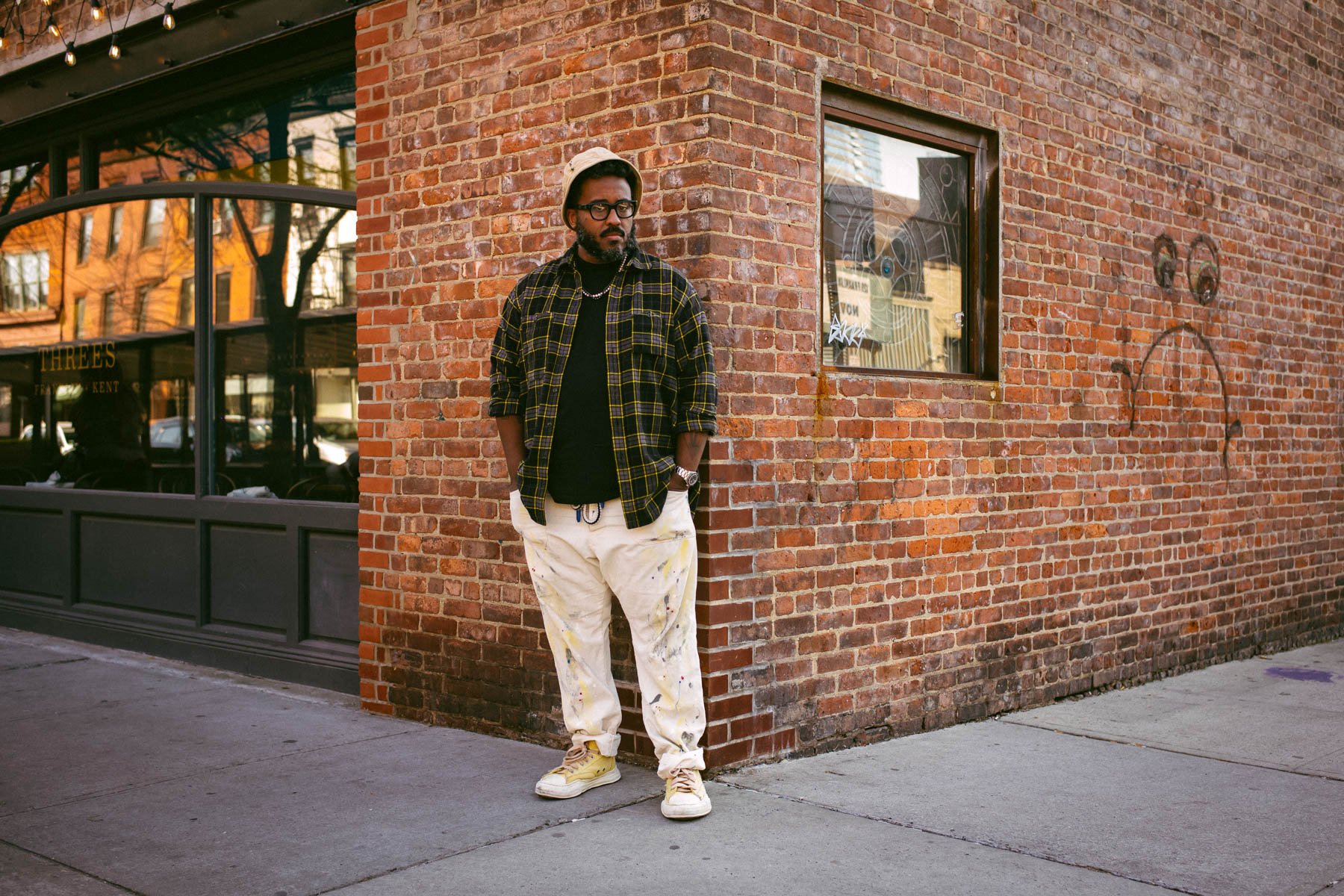 N: Which watch brand would you want to direct a commercial/short film for?
J: That's a hard one! … I think it would probably be… Hmmm… That's really put me on the spot! …I think… It would probably be Omega or Grand Seiko. I just think that there's something about both of those brands that is just such a big part of people's lives without them even realizing it. And though at times it might just seem like those brands just speak to a small niche horology community, it's not the case at all. You see Omega and you see Seiko everywhere! It's only when you really pay attention that you realize, but watch brands play a bigger role in our lives than we might think.
I also think that I'd love to do a documentary covering some of the independent brands. Like, for example, Parmigiani. I just feel that there's something so interesting about the design philosophy that they've put into those watches. Again, it's that melding of two different art forms into something purely functional, but without losing the story of why. Why somebody would decide to change the way of doing something that had already been perfected! Just for the sake of design and functionality.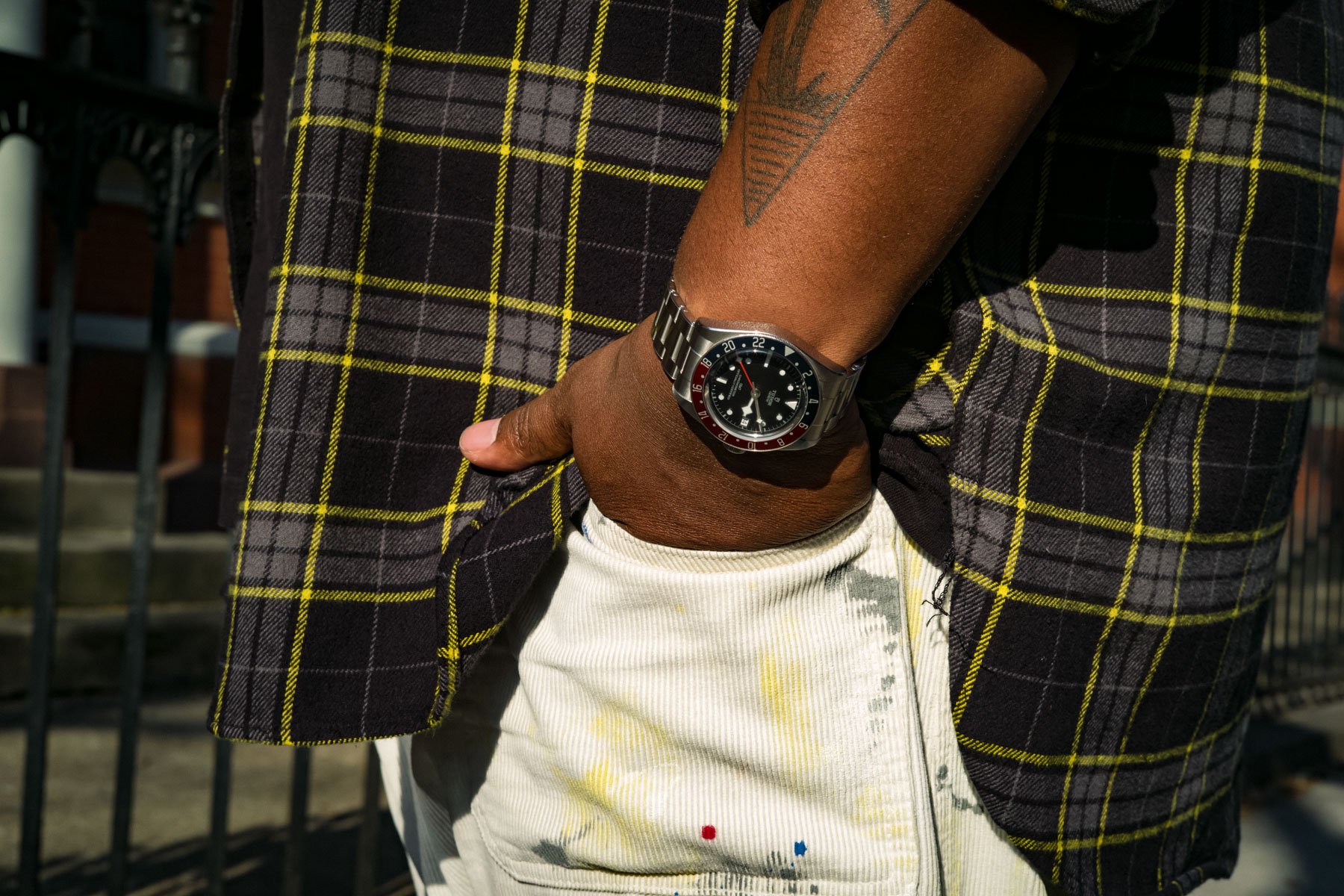 N: Speaking of design and functionality, that ties in nicely with my next question. Most complications found in watches have extremely practical origins. No exception is the GMT function, which has its origins in the birth of commercial aviation and the popularity of air travel. You've mentioned a couple of watches you own that have this functionality. Do you find it especially useful? What makes this such a recurring feature of your watches?
J: Oh yeah, absolutely! When I'm using the Black Bay GMT, which I do wear quite frequently, I usually have it set to GMT, or London time. My directing partner (Bashan Aquart) spends a lot of time in London, so I find that I very often have to coordinate things between London, New York, and LA. The GMT function paired with the bezel means that I can have all of that at a glance! It's something we only figured out a relatively short time ago — setting those functions in a thing you can wear on your wrist — but it's just extremely fascinating and useful in day-to-day life.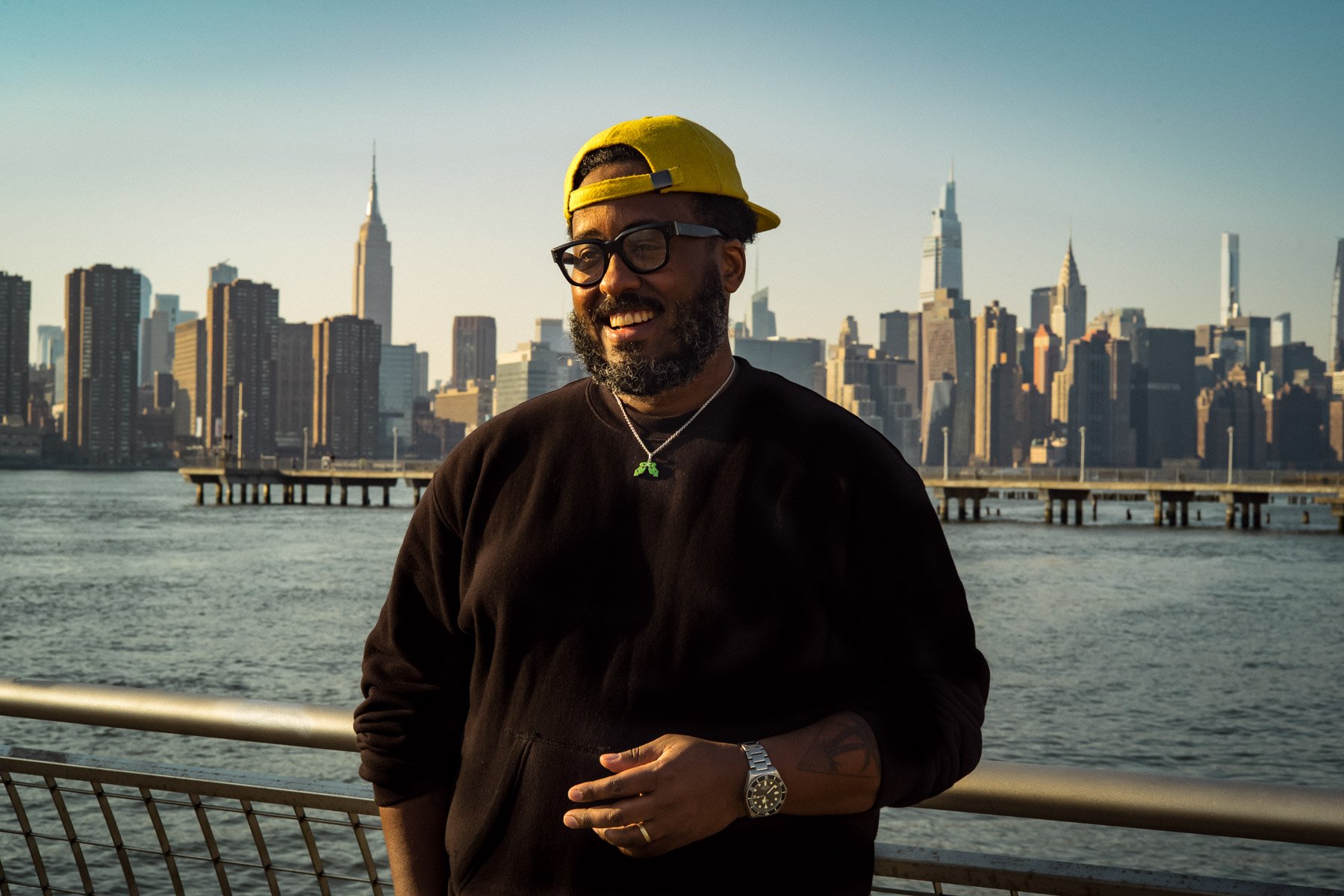 N: Adding to the idea of day-to-day usefulness, as a director, do you find yourself using your watches in a practical way when working on set?
J: It is a big part of what I do. And part of it is the question of what came first… Was it the love for watches that means you try to insert a process into it? Or is it something more like where you adjust your creativity to the right wavelength? For me, it's two-fold. So when we're ideating, especially for commercials, where the content is so strictly time-based — you have exactly 30 seconds to tell a story and sell a product, and get people off the couch and activated to do something — a watch can come in quite handy. You find yourself distilling a story, concept, or world into units of time. And I find myself using my chronograph watches for that.
Being able to think through an idea with my eyes closed, physically activate the pushers to start and stop, and see how close that gets us to 30 seconds is extremely helpful. It's almost like being able to edit a commercial on a watch, and I find that very cool. Filmmaking is — with the exception of music — the only art form where the audience's emotional response is dependent on how a perception of time is filled and viewed. We're constantly compressing and extending. Moments are stretched or cut down, and all that manipulation of time is done with the purpose of creating an emotional response and telling a story.
We talked a little bit about my love for the analog, and how that's the way in which some people get into watches. But I think it's also a respect for time in a way that goes beyond a basic understanding. And in a way, watches are time as a physical object. And that's where the two elements come together, filmmaking and watchmaking. Cameras and watches. Physical items — tools, even — that serve a purpose, yet capture emotion and imagination in a deeper way.
I also love divers' watches. On set, they play a big part in how I track my day. Our assistant director will tell me, "OK, you have 10 minutes to get the setup done", and I can quickly turn the bezel, and visualize that time easily. Though I do love the ocean, my divers get more work on set than they do underwater.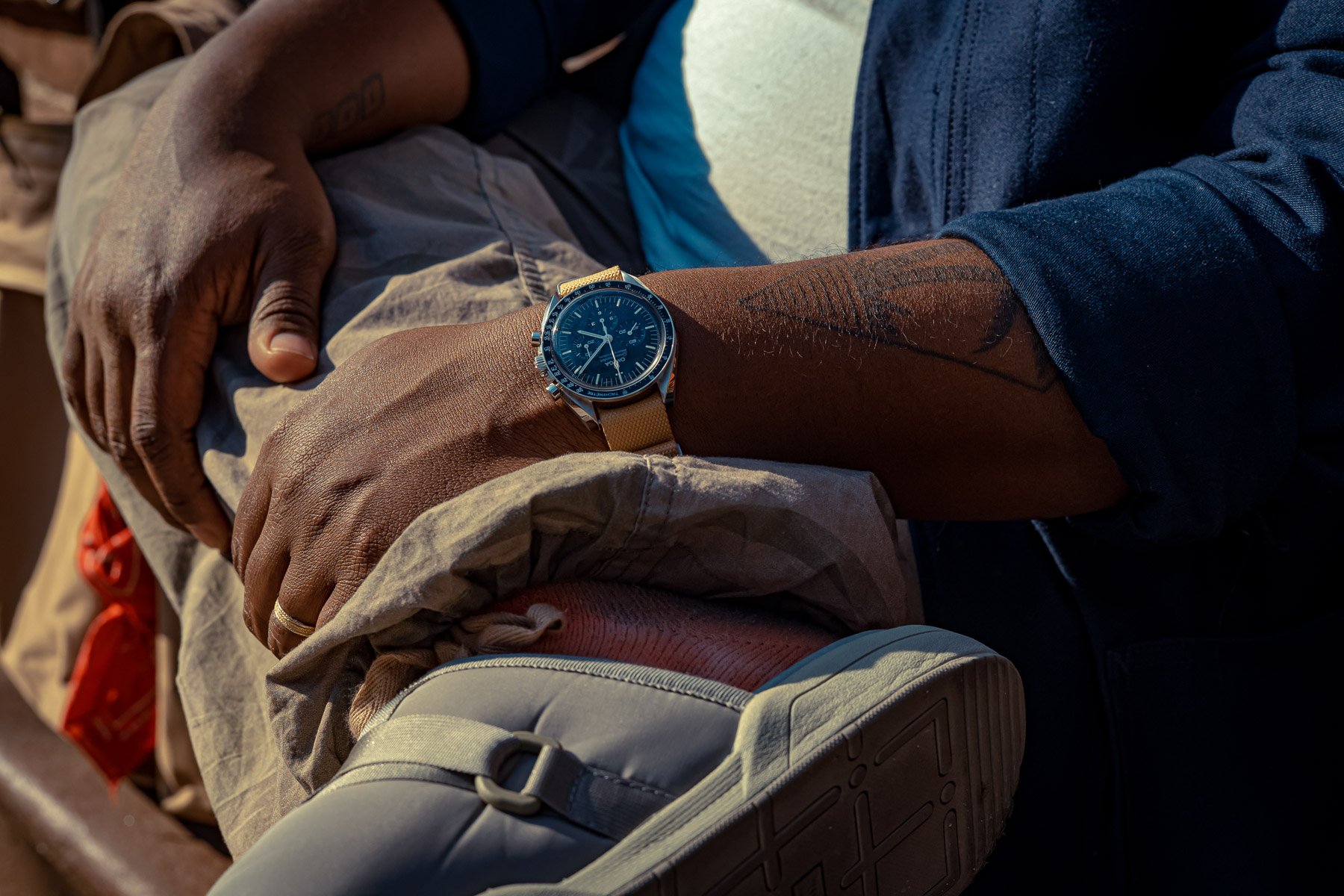 N: Now, I was surprised but not shocked that you had a Speedmaster. We spoke before about Omega, the brilliant marketing, and the amazing story tied to this particular watch. It's obviously one that means a lot to us here at Fratello, especially to our founder, RJ. And so, I really want to know, what's your take on the Speedmaster? What made you buy one? And what are your feelings towards this watch?
J: In all honesty, I discovered the Speedmaster because of all the press around it. It was the first watch I saw where I thought: wow, now this is cool! Even as a kid, and a hobbyist, I've always been interested in space. I built models of the Space Shuttle, and I have a Lego model of the Moon lander. It's always something that, outside of the watches, I've always been interested in — our need to explore and see what else is out there in the universe. So I bought into the story first. Then I saw one in person, and I was like, "Oh… now I get it!" It's just a perfect watch. I have the 2021 version, with the 3861 movement in it, with the new case design and amazing bracelet — the way it tapers is just perfect.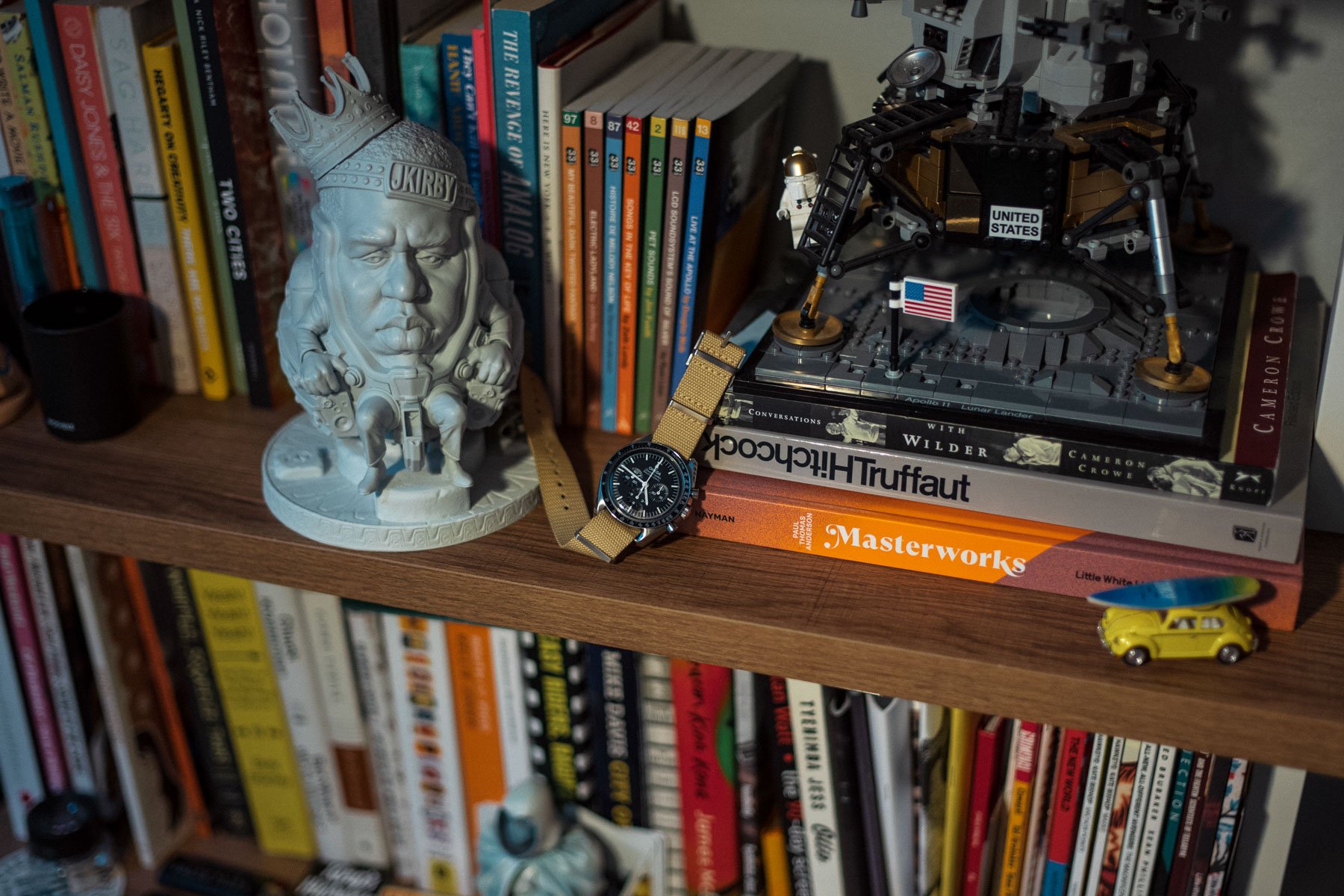 As a design object, it's just an incredibly well-designed piece of technology. There's so much going on, both on the dial and bezel. But it's still perfectly legible, and you always know what's going on. And I think that was it. When I finally purchased mine, I had a moment where I even asked myself, "If this had been the first watch, would there have even been the other watches?" Because it's just… it's really hard to take off my wrist! I just love it.
I know it's a bit trendy to talk about accessibility, but the other thing about it is, you can buy it. You know what I mean? I walked into the store, and it was there, and it was not up to the AD to decide whether or not I deserved to have it. It obviously has a price tag that doesn't make it accessible to everyone. But if you really want to be a part of the community and you're able to set the money aside, anyone can get one, and I think that the accessibility factor is something that makes it even more appealing to me.
Another thing that I didn't understand until I had one was that you can really be just a Speedmaster collector. All the variations out there, they're amazing, but the idea behind them is still the same, regardless of if it's a Moonwatch or not.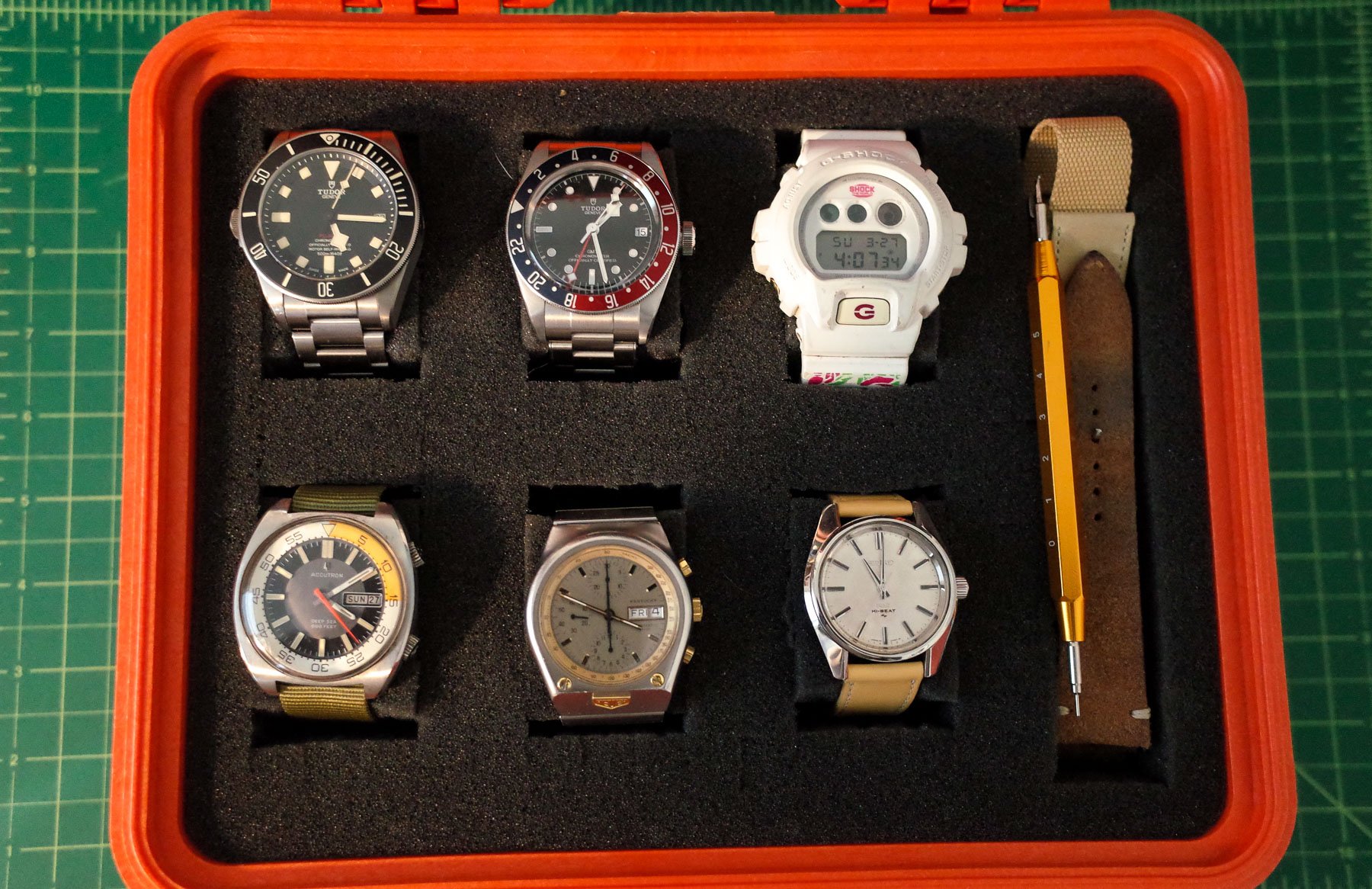 N: You clearly love the Speedmaster as much as we do! But, if all bets were off, what would be your grail watch?
Having had my Speedmaster for a little while now, I've started looking around, and I've seen some incredibly cool models. There was one with a white dial and red hands — the Speedmaster Mark 40 3513.33 — and even the Ultraman version. There are so many out there, but the philosophy behind them is the same. It makes for a canvas of unlimited possibilities. I'd love to, at some point in my career, design a perfect director's watch, or filmmaker's watch. Something that's purpose-driven and that does all the things you might need on set. And the Speedmaster gets really close to that. But even the Flightmaster is another one that kind of has a little bit of everything you need.
I also love the Patek Philippe 5524G Calatrava Pilot Travel Time. It's weird because I'm usually not a fan of big numbers on the dial. I don't really have any watches that have that. But how beautifully executed that is in this watch, combined with how, for Patek, this is quite a quirky watch makes me really appreciate it. Something that's not as inaccessible but that I really love is a vintage Heuer Regatta. I don't race yachts, but it's the purpose-built function of that watch is so cool, and there are some vintage examples out there that have aged very nicely and are beautiful.
We also spoke about the Rolex Explorer II, but I'd also love a polar-dial Milgauss, with the orange accents! So, as you can see, the list goes on and on. But those are the top ones. Oh! And the Heuer Carrera 2447 that I mentioned earlier.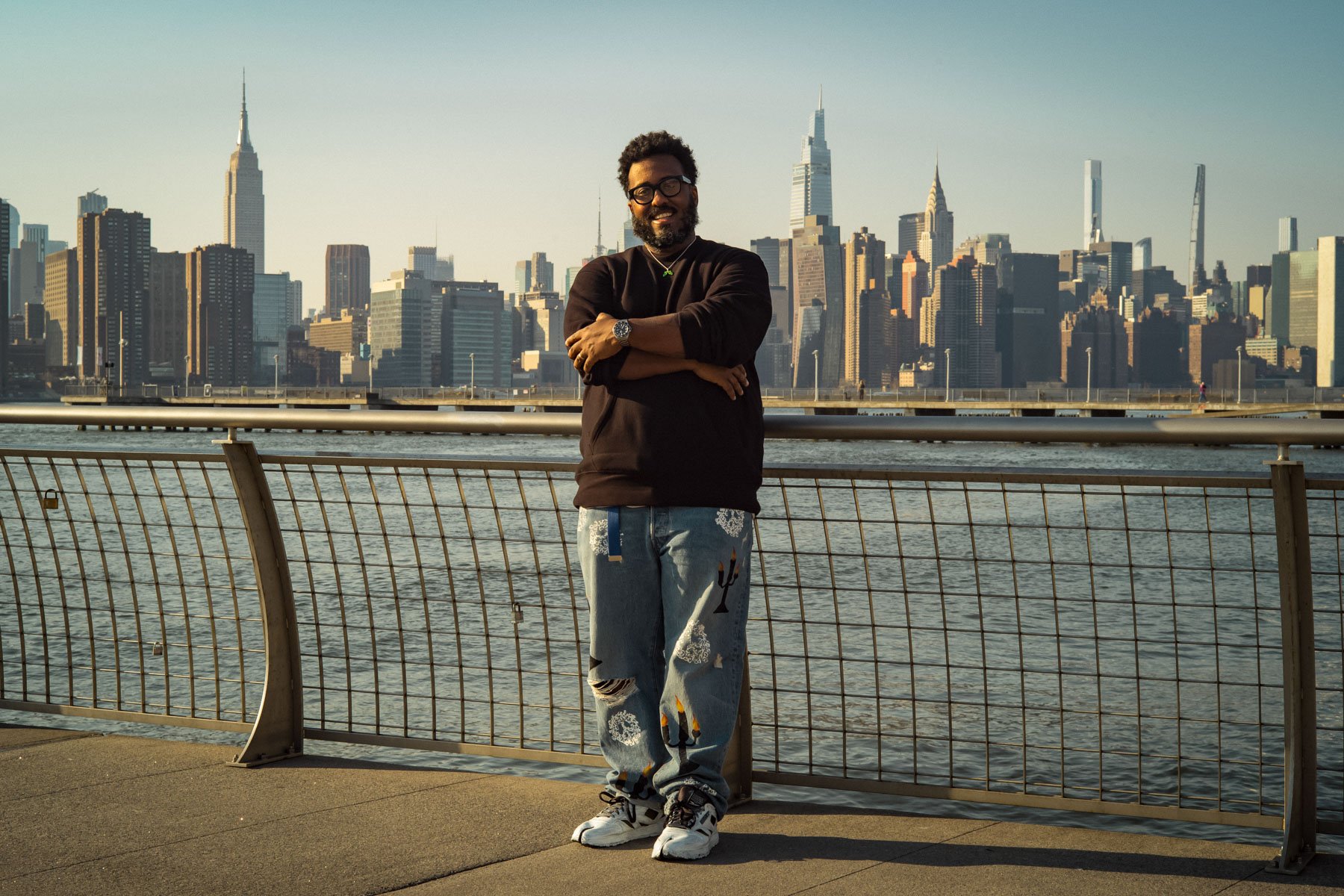 N: So, now that the pandemic seems to be slowly ramping down, that will hopefully continue and travel and projects abroad will be a possibility again. What will be the watch on your wrist when you're directing your next project?
That's a good one! Well, we actually start production soon on PAUSE with Sam Jay, and for that, I think I'll be going back to the Tudor Pelagos. It's like, there's something about the legibility of it and using the bezel… It just feels like a watch that's connected to this stage in my career. It's almost like a comfort blanket in a way. I mean, we'll see on Monday if the Speedy comes off and the Pelagos comes on, but I do think that there's a very special connection for me with that watch. So it would almost feel weird to do something major without that one on my wrist.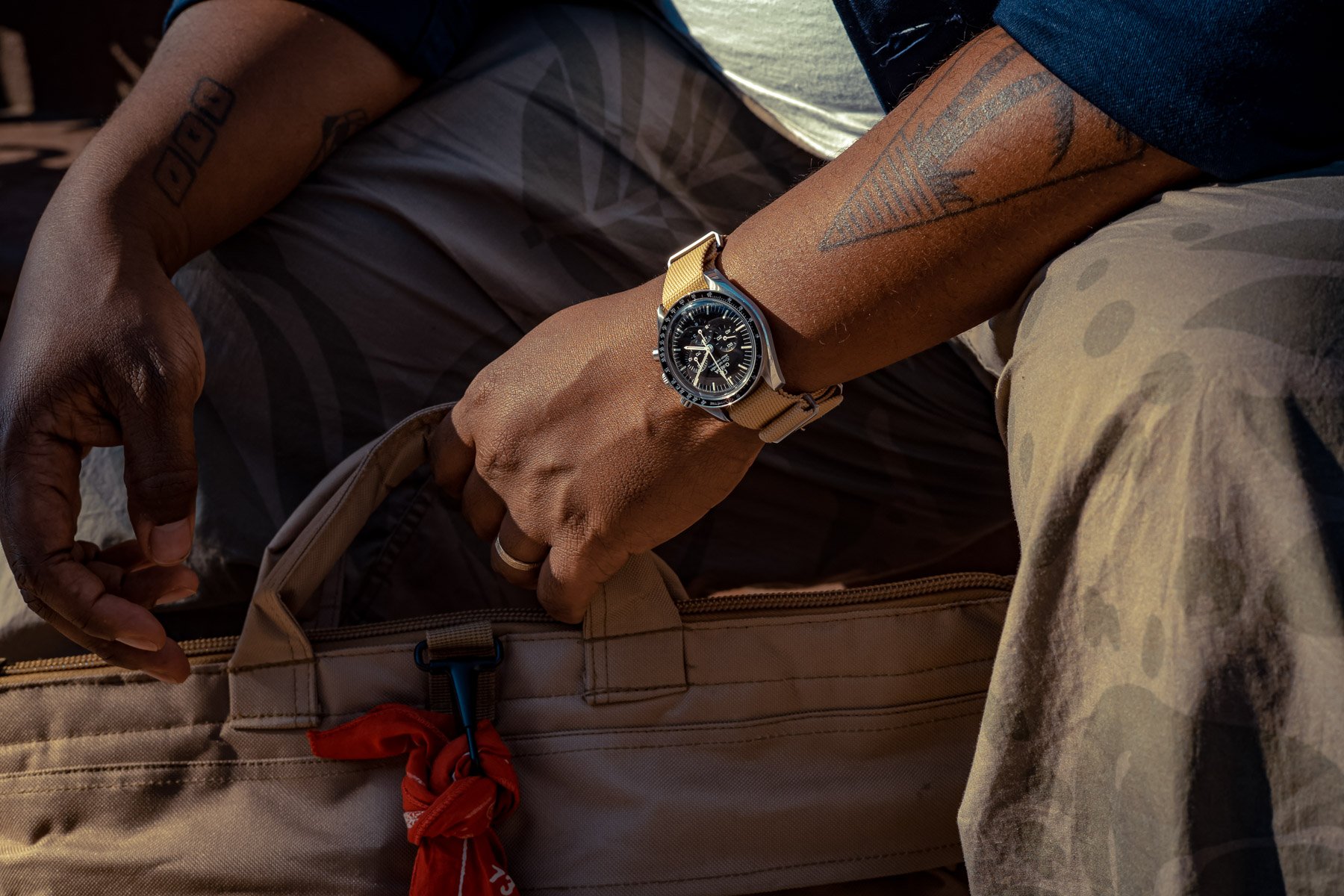 N: So, do you find that the more you experience with a watch and the more memories that are attached to it, the harder it is to let go of it in favor of something newer with less connection?
Well, I don't not flip any of my watches. There are some pieces in my collection that are untouchable. But I think I'd be in trouble with my wife if I just kept everything I bought. So, there are watches that the broader watch community might not consider worth keeping that I could never let go of. For example, I have a Daniel Wellington that my wife gave me very early on in our relationship when we were dating. So, it's not something I wear every day, but I do keep it with me, even in my bag, because it still means something. So, there are things like that, where it's the sentimentality that keep them in my collection.
It's the same for those G-Shocks that I bought very early on. As well as the Grand Seiko GMT, which is the watch I had and wore when we made our first movie, so that's definitely one that will always be with me. Those are watches that no amount of money, even in consolidating in favor of reaching a grail piece, would ever be enough to make me consider selling them. Even the thought that the next custodian of those pieces won't feel the emotions from the memories tied to them and the value they have to me keep me from selling them. They're just invaluable to me.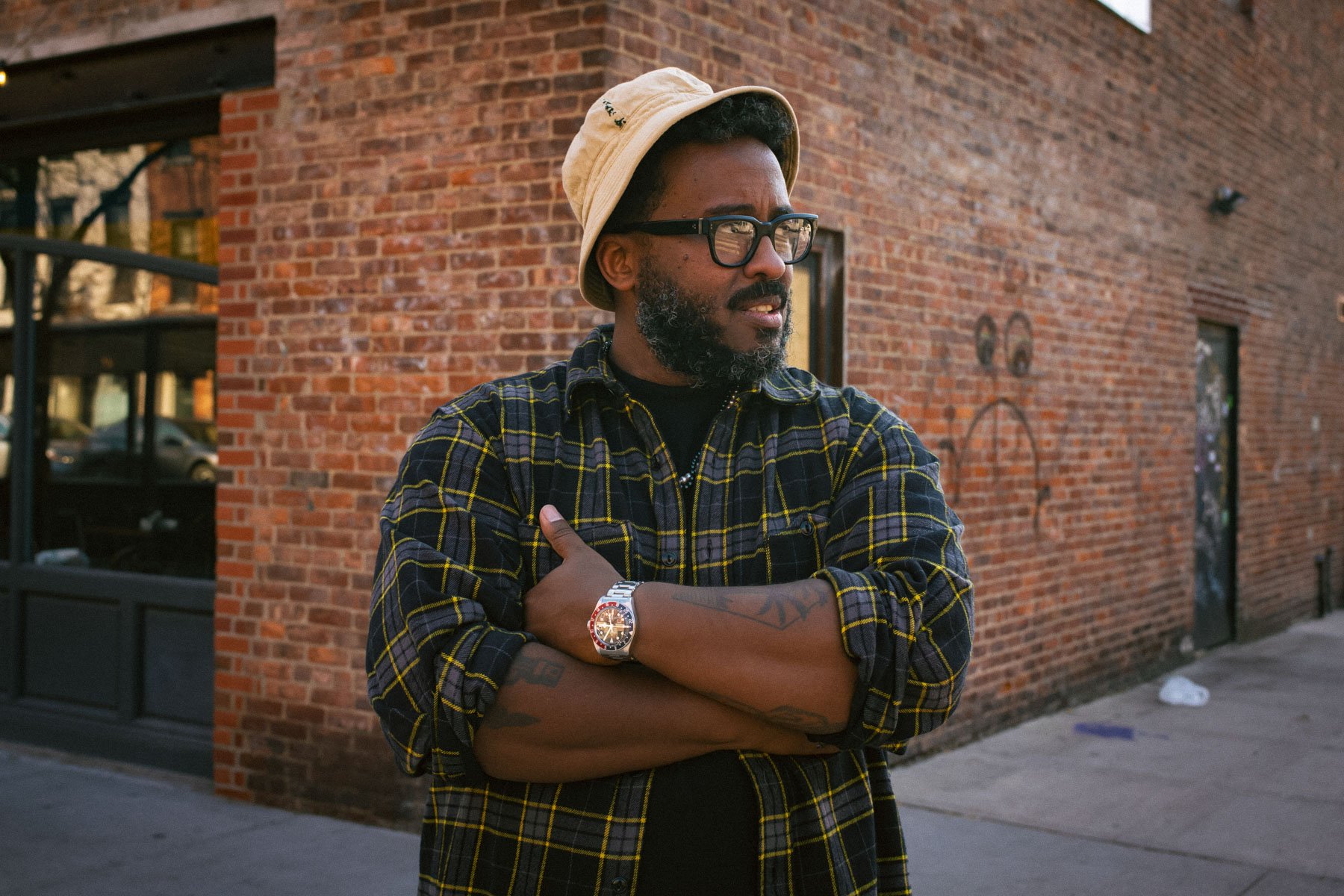 N: Well, that about wraps it up, so for my final question, I'd love it if you could take a minute to share with me, and the Fratelli, what you've got going on. Tell us what your latest projects have been and what else you've got lined up going forward this year.
J: Oh, for sure! The first to mention would be The Day Ones. That's the feature film that my directing partner Bashan Aquart and I — we direct under the moniker Jams and Bash — created last year in collaboration with SoundCloud and ArtClass content. It was, for me, a very personal story. It's about kids — more specifically, black kids — growing up in LA and all about them living their success. Not about, "Oh, when is somebody gonna get shot?" It's focusing on joy, music, and love. For me, it also meant coming home. I've lived in New York for 21 years now, and I moved when I was 18. So, going back and getting to make a movie in the neighborhood I grew up in was really cool.
That's The Day Ones! It's on YouTube, it's on SoundCloud, and people have really enjoyed it so far. So make sure to check it out.
Then there's also Familia. Familia is a short film that we shot in Puerto Rico written by and starring Pilar Valdés. It's a thriller that explores the horrors of a young woman coming to terms with her parent's divorce. It will premier on the festival circuit this year.
We are also about to start production on the second season of PAUSE with Sam Jay. The HBO show is a late-night show. It stars Sam Jay and is written by Sam, Langston Kerman, Jak Knight, Zack Fox, and a host of other talented writers. It's just, again, an important show, with which Sam and Prentice Penny (co-creator of the show) really wanted to turn late-night on its head in a way that hasn't been done before. Late-night is something we're all very familiar with. It's something a lot of people grow up with it. So they thought, why not take that formula, and do something completely different?
The end result is a comedy show that's really funny. But at the same time, so much of the story that she's telling comes from the heart. And we (Jams × Bash) get to go up there, point the cameras, build worlds, and make a great show that people have been responding to. So we start filming soon, but the show will be out this summer on HBO Max.
Final thoughts
So there you have it, dear Fratelli! A huge thank you to Jamaal for taking the time to talk watches and share his watch journey with us. Another big thank you to Michael Townley for the wonderful pictures. Make sure to follow Jamaal Parham on Instagram to keep up with his latest projects and for occasional watch spotting:
Instagram:  @jamaalparham @Jamsandbash and @artclasscontent
Follow me on Instagram @ncgwatches