Jaquet Droz Event In Amsterdam
Last week, Jaquet Droz (part of the Swatch Group) organized an event in the Boutique Tourbillon Amsterdam. Normally, the Boutique Tourbillon hosts a number of brands from the Swatch Group, but this evening it was all about Jaquet Droz. Hosts of the evening were Boutique Tourbillon manager Nathalie Lefrandt and Jaquet Droz's brand manager Hessel Ruijgh.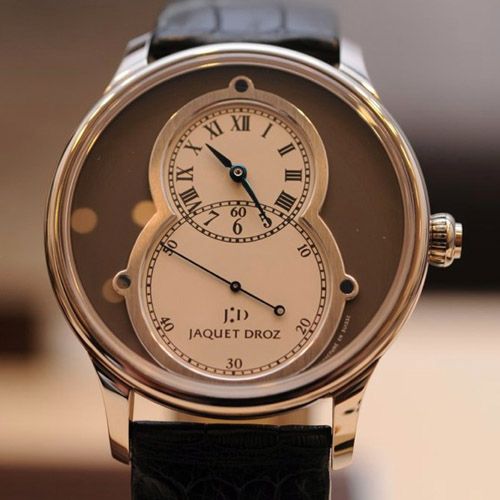 Supported by Jaquet Droz Switzerland and a number of staff personnel, the Boutique Tourbillon had a lot of Jaquet Droz timepieces to show that evening. Together with Gerard Nijenbrinks (Horlogenieuws.nl) and Frank Geelen (Monochrome.nl) I attended the event and was simply stunned by all the beautiful Jaquet Droz timepieces. After a small introduction and a drink, we had a marvelous diner, prepared and presented by Van Dam.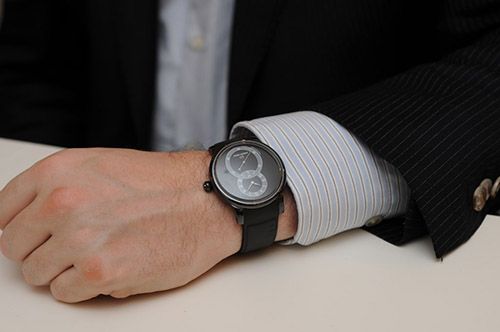 During diner, we had an opportunity to see Jaquet Droz timepiece up close and discuss them with the other guests of the evening. My personal favorite is the Grande Seconde in white gold, a clean dial capturing the essence of the brand in my opinion. Also present were the sporty looking SW models by Jaquet Droz, but I am not sure whether I like them (or not). Perhaps I think of Jaquet Droz as a classic looking dress watch – with a twist – in the first place, instead of a sports watch.
Anyway, it was a great evening and a great way to put Jaquet Droz on the horological map in The Netherlands. Kudos to the Boutique Tourbillon and Jaquet Droz staff for hosting this event.
Gerard took his camera with him and made some great photos (as above) during the evening, which you can view here.