Linde Werdelin × Black Badger Oktopus Blue Sea
Pushing the boundaries of lumed watch dials
I love my job. Seriously, it's a very humbling position to be in where my employment affords me the chance to write about the things I love. Not a day goes by where I am not thankful for the opportunities I have to do this. Today is one such opportunity where I have been lucky enough to speak to some of the people behind two of my favorite brands and their latest collaboration: the Linde Werdelin × Black Badger Oktopus Blue Sea.
James Thompson is the man behind the Black Badger moniker. He's the man who's worked on some pretty impressive projects as an advanced material consultant with the likes of MB&F, De Bethune, and George Bamford. Rob did an interview with James earlier this year — it's definitely worth a read! Today sees the Badger's latest collaboration with another brand I love; Linde Werdelin.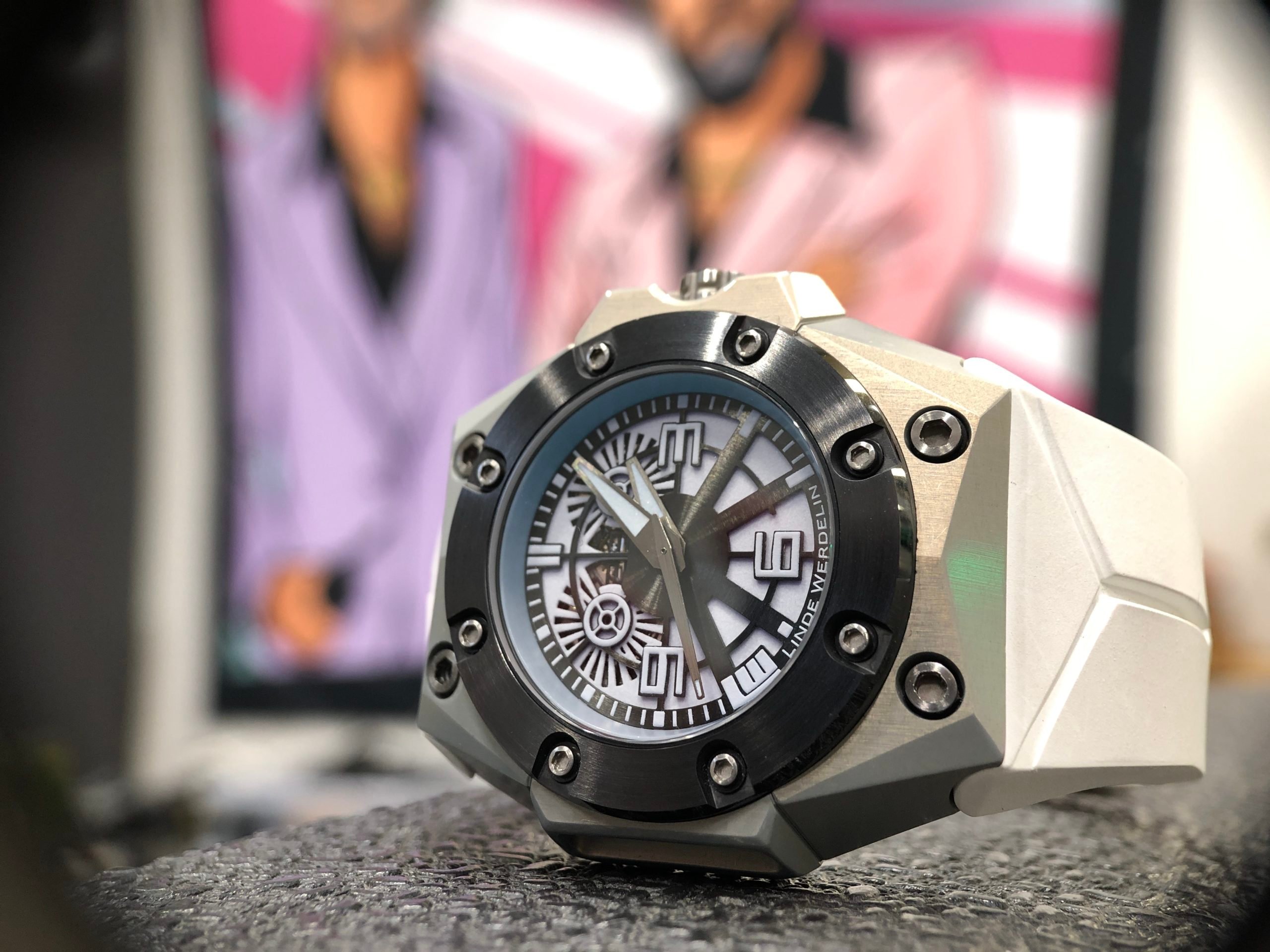 A Linde Werdelin base
Linde Werdelin has been doing its thing since 2002, creating watches designed for the outdoor lifestyle. Founder, Jorn Werdelin is a keen skier and outdoor enthusiast and wanted his watches to mirror his passions. I've been a fan of the brand for some time and, earlier this year, I got to review the 3-Timer Rock over on Scottish Watches. My experience was extremely positive, and I felt that you have to hold a Linde Werdelin watch to appreciate it to the fullest. The quality of the case machining was incredible, and the bracelet was one of my favorites…ever!
…the case shape will be familiar territory…
This collaboration uses the Linde Werdelin Oktopus watch as the base model. Even in its original form, this is a wonderful watch. Made from Linde Werdelin's proprietary case material, ALW (Alloy Linde Werdelin), the case shape will be familiar territory to fans of the brand. For the uninitiated, ALW is twice as hard as steel but extremely light weight – and is half the weight of LW's titanium cases. Linde Werdelin has created a strong signature look, and all of its watches follow these guidelines. The Oktopus is a serious dive watch, with 300m of water resistance. With dive watches, legibility in low-light conditions is vital. Well, I am pleased to say that this is where the Linde Werdelin x Black Badger Oktopus Blue Sea comes into its own.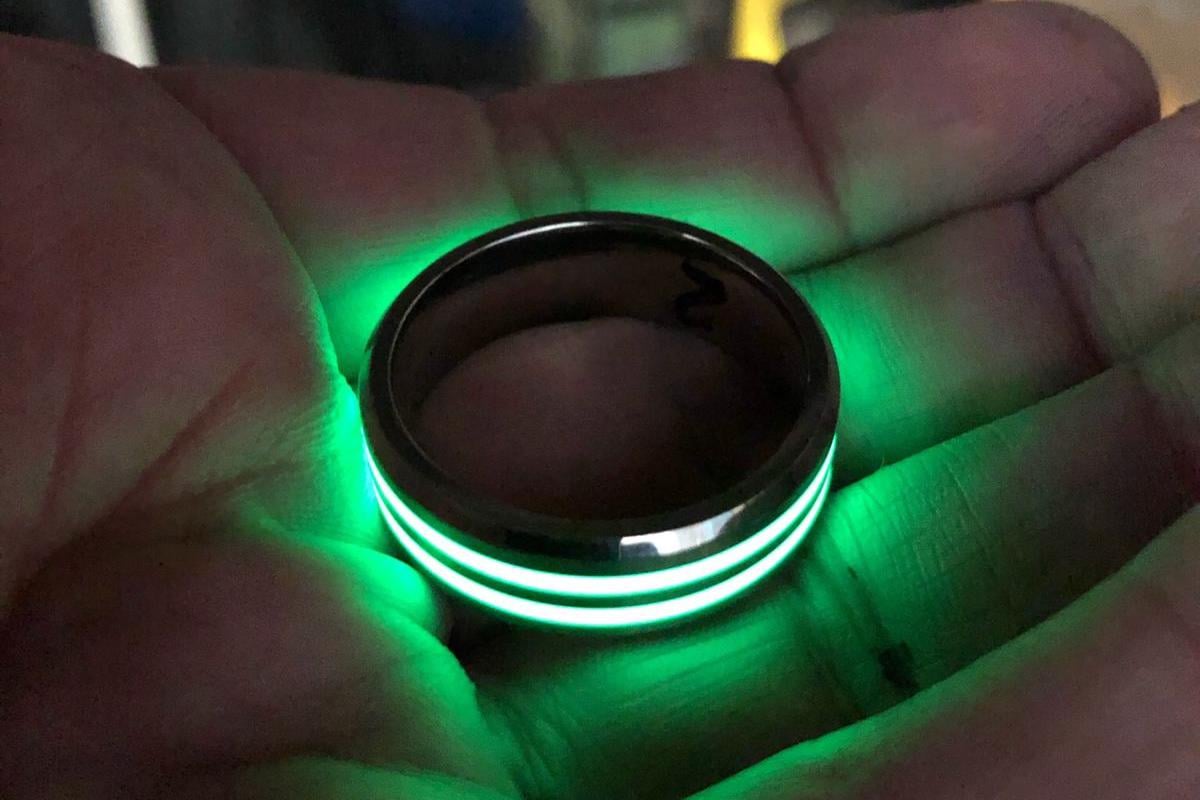 A healthy dose of lume
Lume is one of the materials that James Thompson has championed and mastered over the years, through the creation of his own proprietary compounds called Badgerite. Nuclear lume is somewhat of a signature of James's. His Badgerite-infused rings have a cult-like following; indeed, I have bought one myself. James has called upon his lume mastery on this project and taken the Oktopus to the next level.
…look as good in the daytime as it did in the dark.
I spoke to James, and he told me a little about the process of designing the lume for this project: "We knew we wanted this watch to look as good in the daytime as it did in the dark. To achieve this, we worked closely with SuperLuminova to develop these new Badgerite compounds from the ground up. They're all engineered to have a common daytime appearance."

The deep blue sea
In daylight, the multi-layered dial appears to be fresh and cohesive. The black ceramic bezel complements the metal case and the grey dial. As soon as the light begins to fade, the watch and James's influence step up. The 'cool grey' dial suddenly splits into three different colors, highlighting the depth of the dial construction.
…applied in three different applications…
The three colors of Baderite are Aqua Blue, Ultramarine and Violet. Whilst raw Badgerite is a powder, the Oktopus Blue Sea uses three different types of application. The Violet is pad printed (on the lowest sub-dial), the Ultramarine is liquid infilled (indicators and numbers), and then the Aqua Blue chapter ring is lumicast. This is a method where components are literally cast in solid Badgerite material.
To me, the different shades of glow emitted by the luminous compounds create a visual representation of a thermocline. This is something that immediately struck me. For those wondering, I'll save you a trip to Google. A thermocline is a sharp temperature gradient in a body of water, marked by a layer above and below which the water is at different temperatures. With the deepest parts of the dial being cold in hue and warming as they get close to the surface, I think the likeness is uncanny. Whether this was an intentional reference, I have no idea, but it's striking.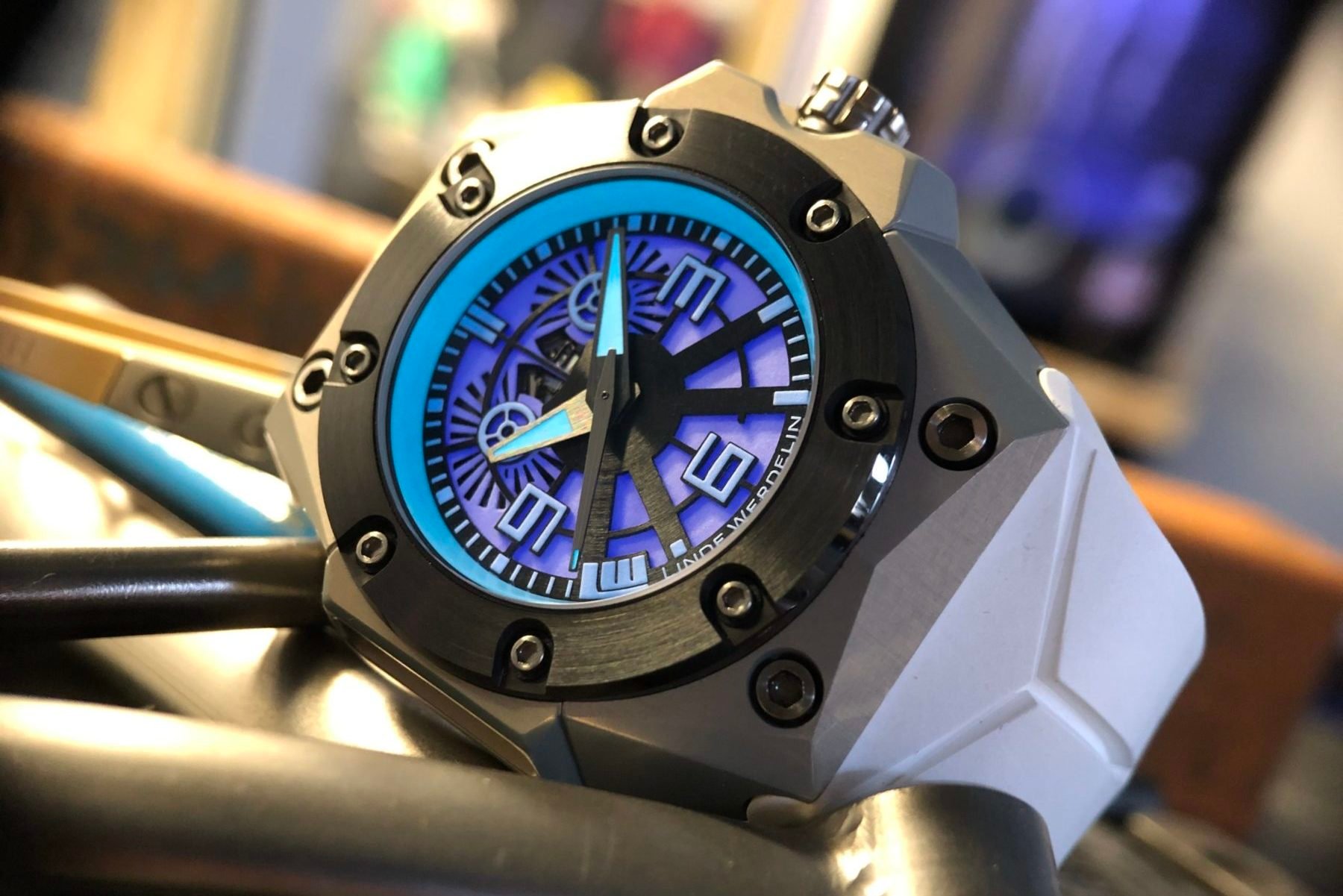 A momentous homecoming
James told me, "This project has been a long time coming. When I returned home after my first meeting with Jorn in London, my wife greeted me with a gift. She handed me some baby clothes and a pregnancy test. So that was the day I found out we were having a baby — it's a day I will never forget. My daughter is now 13-14 months! It's so great to see everything come to fruition".
…unapologetically bold and bright…
Linde Werdelin × Black Badger Oktopus Blue Sea is genuinely a stunning watch. I was already a big fan of both Linde Werdelin and Black Badger, so I was excited when I found out about this project. After seeing the final product, my excitement has not been tempered. The dial is so calm and reserved in the daylight but unapologetically bold and bright in the dark. It's just great and I think you'll either love it or hate it — I'm firmly in the former camp. I absolutely cannot wait to get my hands on this one in the metal for a full review. Keep your eyes out on the Fratello Watches website in the coming weeks.
If you're converted, the Linde Werdelin x Black Badger Oktopus Blue Sea will set you back a very reasonable £12,000. You can find out more about the project on Linde Werdelin's website. You can also find out more about Black Badger here and follow his work on Instagram here.