The Longines Spirit Zulu Time GMT Watch Nods Back To The Brand's History With Aviation
And the brave navigators that wore Longines watches during their exploits
Earlier this year, Longines released the Spirit Zulu Time GMT. The watch was extremely well received, as it combined the form factor of the brand's Spirit line with one of the most useful complications available — the GMT. But this is far from the first time that Longines has created a watch that indicates multiple time zones. In fact, the brand has a long history in the field, having created time-telling tools for aviators since the 1930s. Today, we'll take a look back at the earliest flight-ready watches by Longines and reflect on what they mean for the significance of its latest.
These days, watches are widely regarded as products of the luxury industry. Nevertheless, we cannot dismiss the significance of timekeeping in the early days of aviation and exploration. Back then, time-keeping tools were only starting to be worn on the wrist. The use of cockpit clocks and pocket watches, however, was still commonplace. Clocks and watches back then were used as navigation tools. They helped keep pilots on course in their daring adventures. It's hard to imagine a world without the convenience of satellite communication, GPS, and computers. But these basic timekeeping devices were all that these brave pioneers had in their day. A clock that ran accurately and reliably could mean the difference between life and death.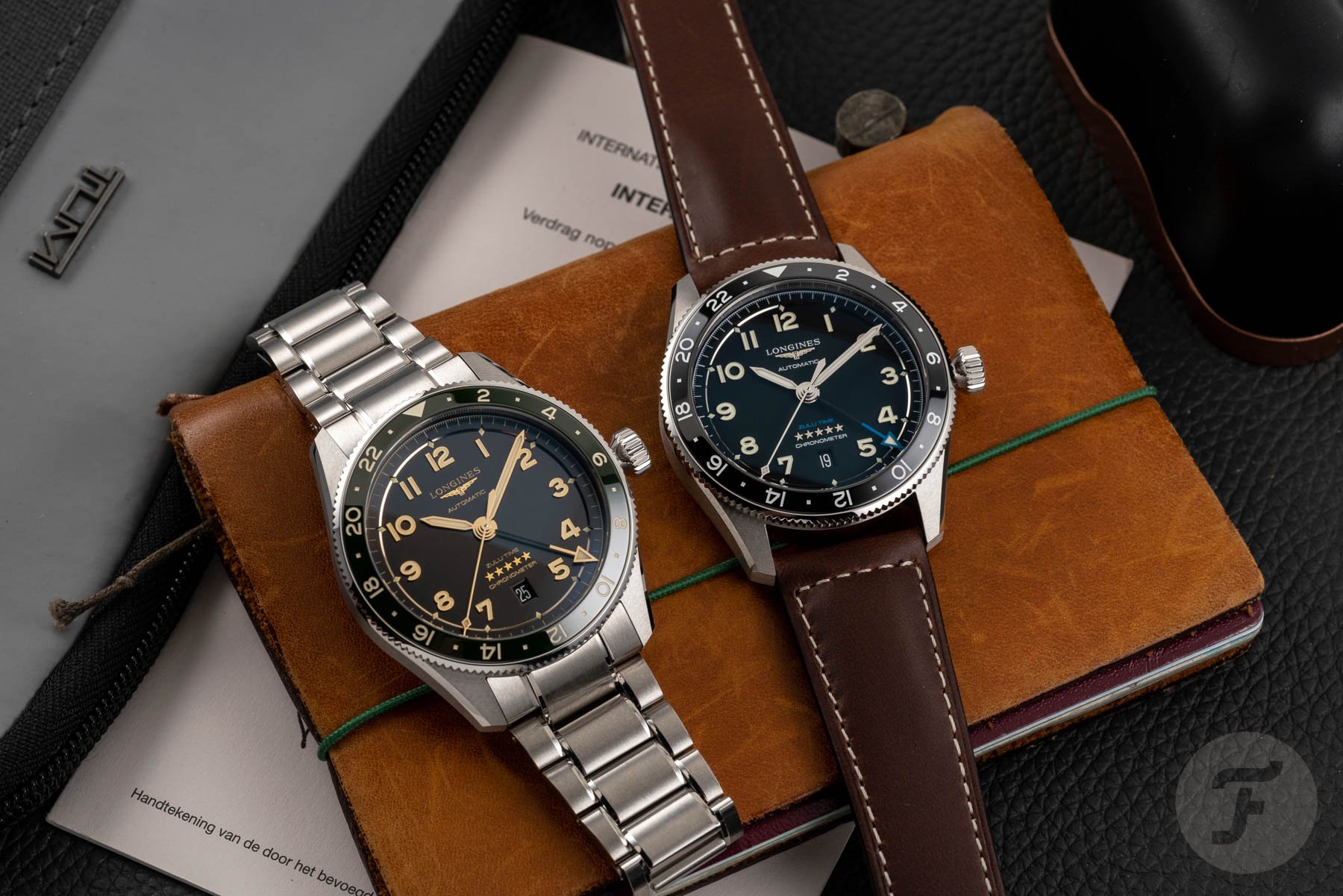 Longines pioneers and the Spirit Zulu Time GMT
Today, we'll be taking a look at some of these legendary aviators whose daring feats continue to inform and inspire the Longines Spirit line of aviation-themed watches to this day. But first, let's take another quick look at the latest incarnation of the GMT complication in the Longines catalog. I'm talking, of course, about the Spirit Zulu Time GMT, a watch that left quite the impression upon its release a few months ago. Three models are available, each in a slightly different colorway (namely blue, green, and black) with different color accents. The watches feature the beautifully sharp and timeless case design that Longines has used for the Spirit line in recent years. These pieces combine vintage charm and timeless functionality, yet offer the convenience of the latest in watchmaking.
At 42mm, the watch wears perfectly. And if you keep in mind that pilot's watches are traditionally large, the 42mm case size is rather reasonable. Whether on the steel bracelet or the brown leather strap, these watches simply shine on the wrist. I'm particularly fond of the leather strap option, as it comes with one of the best clasps I have experienced. The added quick-adjust system is simply brilliant and allows a comfortable fit no matter the circumstances. When it comes to their functionality, the Longines Spirit Zulu Time GMT watches offer exactly what you'd want as a pilot, adventurer, or world traveler. The "flyer" GMT style allows for independent adjustment of the local hour hand without interrupting timekeeping. Armed with these watches, the pioneers I'll be talking about now would have been unstoppable!
Amy Johnson
The first is British aviator Amy Johnson, who is famous for her incredible achievements. She not only served in the Royal Air Force, but she also held several speed records and was the first woman to fly solo from England to Australia. This expedition took her 19 days, during which she covered 17,700km from Croydon to Darwin. For her outstanding accomplishment, Johnson was awarded a C.B.E (Commander of the British Empire). Additionally, in 1931, she became the first pilot ever to fly from London to Moscow in one day, covering 2,832 kilometers in 21 hours. In 1932, she beat her husband Jim Mollison's record for a solo flight from London to Cape Town. She completed it in four days, six hours, and fifty-four minutes, timing the flight with her Longines watch. In the end, the watch showed that she had beaten her husband's time by 10 and a half hours.
Amy Johnson died in 1941 while serving in the RAF during a ferry mission in adverse weather. Tragically, it is thought that friendly fire was the cause of the crash that ultimately claimed her life. It was a relatively short life, but one filled with achievements, incredible bravery, and pioneering spirit. Her ties to the Longines brand come from working together with Philip van Hoorn Weems, who developed the Weems system of navigation. It is believed that Johnson used this system in her flights and required a specially designed watch, manufactured by Longines, with an inner rotating disk. These watches were used for navigation in the skies and undoubtedly helped many an aviator in their adventures. Longines actually created a reissue of the Weems watch back in 2007. It's the spirit of brave pioneers like Johnson that still inspires the Longines Spirit line today.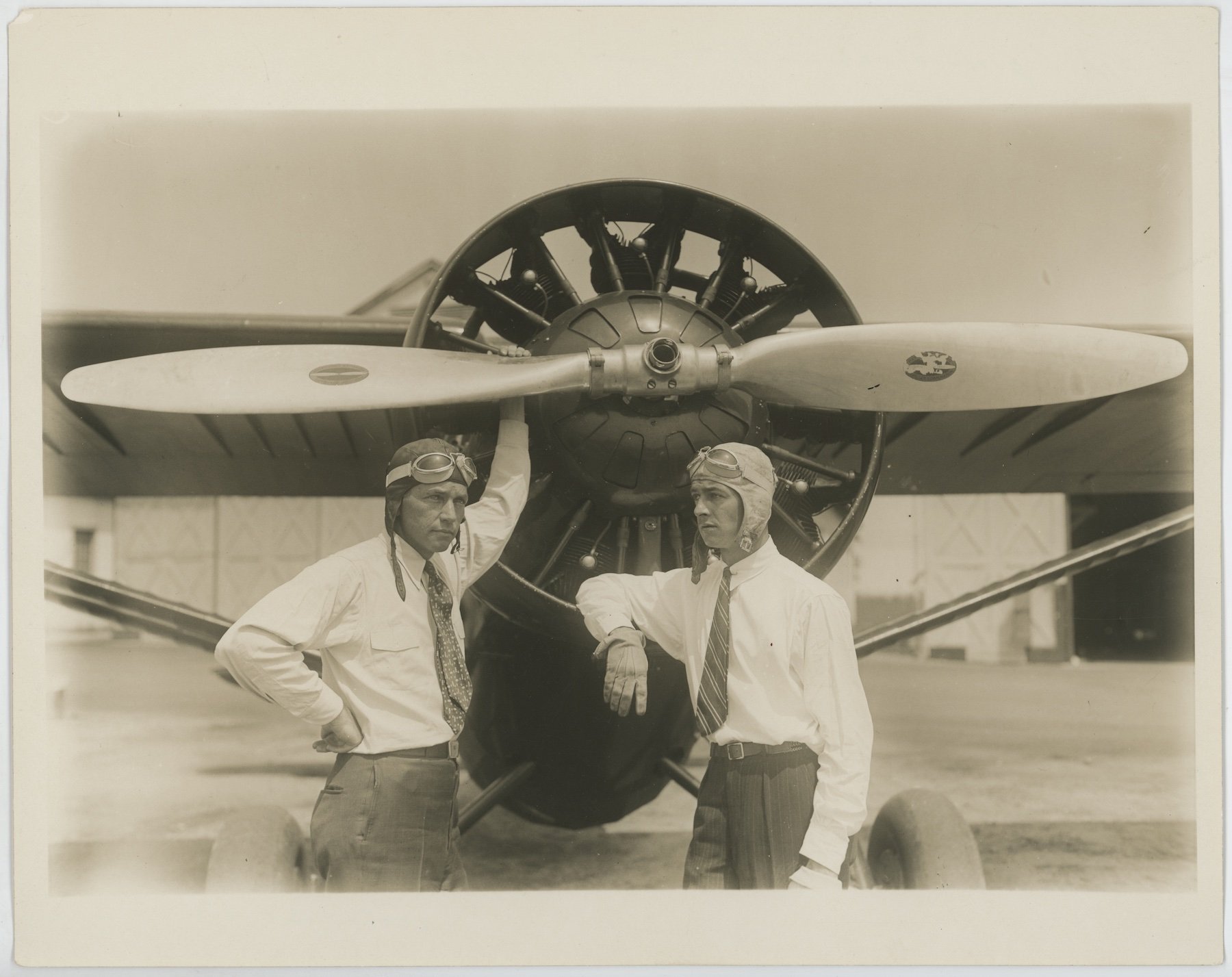 Clyde Pangborn and Hugh Herndon
The next two pioneers are legendary American aviators Clyde Pangborn and Hugh Herndon. Their most remarkable feat was to be the first to fly across the Pacific Ocean non-stop. They achieved this in October of 1931, covering around 8,850km over a period of 41 hours. After a rough start in Japan, their Bellanca Skyrocket was finally ready to take off. Loaded up well beyond the weight approved by the aircraft's manufacturer due to the extra fuel tanks, the pair of aviators left their shoes behind in an attempt to save weight. Pangborn also rigged the landing gear to drop out of the plane after takeoff in an attempt to save weight and improve aerodynamics and fuel efficiency. This didn't go as expected, and Pangborn had to climb out onto the wing at 14,000 feet to shake it loose (shoeless, of course).
The rest of their journey didn't go off without a hitch either. Herndon forgot to pump fuel from the supplementary tanks, causing the plane to stall. The ever-daring Pangborn managed to restart the engine after diving down to an altitude of just 1,400 feet (430 meters)! The final issue was heavy fog that made it impossible to land. Running dangerously low on fuel, Pangborn managed to navigate towards an area he was familiar with and successfully land the plane without its landing gear, which had long been jettisoned. In a letter to Longines-Wittnauer, Herndon reported on the flawless time kept by his and Pangborn's Longines timepieces in spite of the adverse conditions. Such reliable timepieces undoubtedly kept them on course and made their ultimate success possible.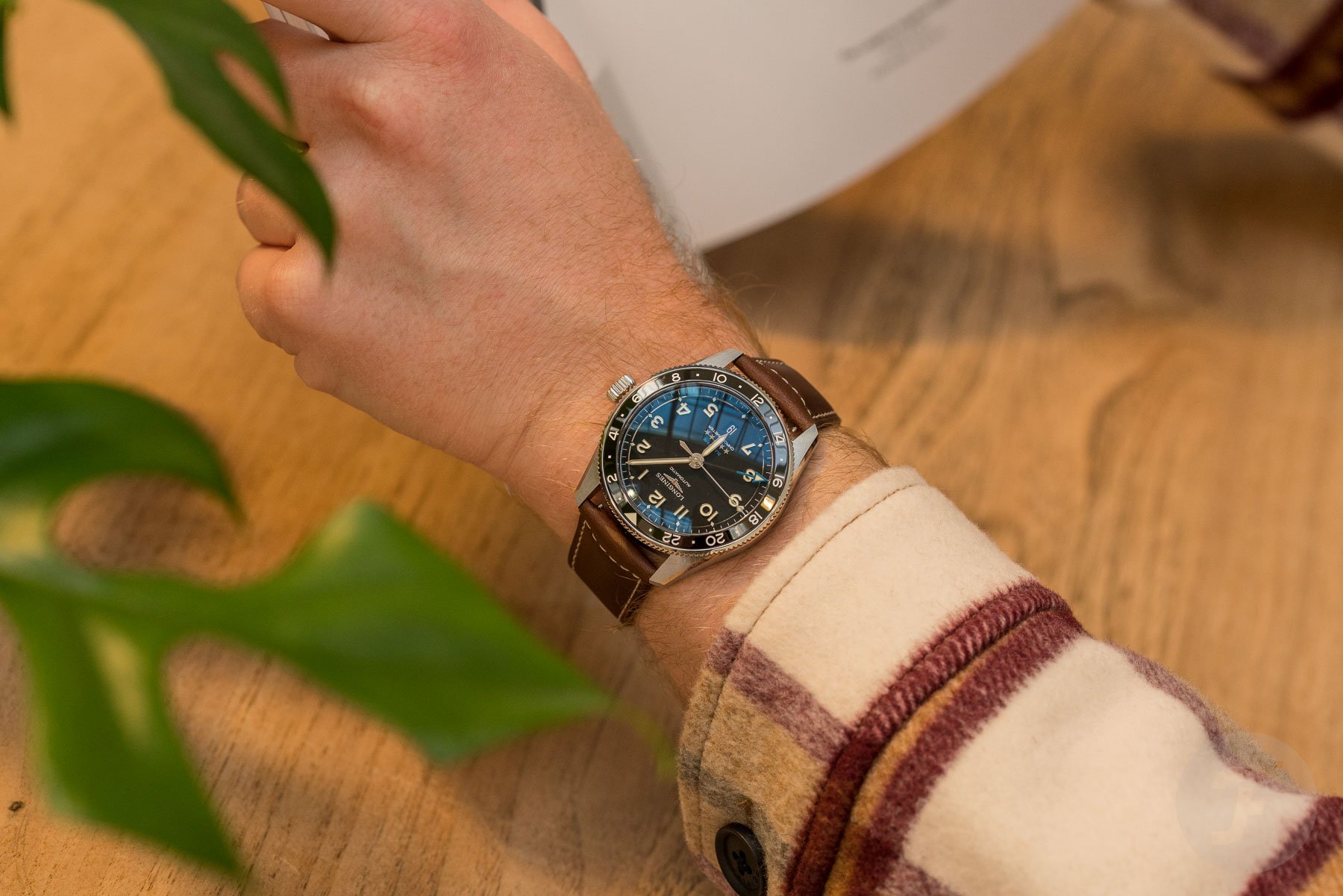 Final thoughts
I hope that this brief look back at the history of aviation, some of its brave characters, and the involvement of Longines will help you appreciate the brand's ethos, especially when looking at the Spirit line. And while looking into the stories of Amy Johnson, Clyde Pangborn, and Hugh Herndon is fascinating in itself, it should also serve to inspire us to get out there and do some adventuring of our own. It doesn't have to be as daring and brave as that of these aviators. Even just going for a hike, doing some open-water swimming, or scuba diving in a nearby lake can prove to be small-scale adventures that satisfy this desire to explore. And when you get out there, make sure to take your watch with you. Whether a Longines or otherwise, the memories you put into it will make for great stories someday.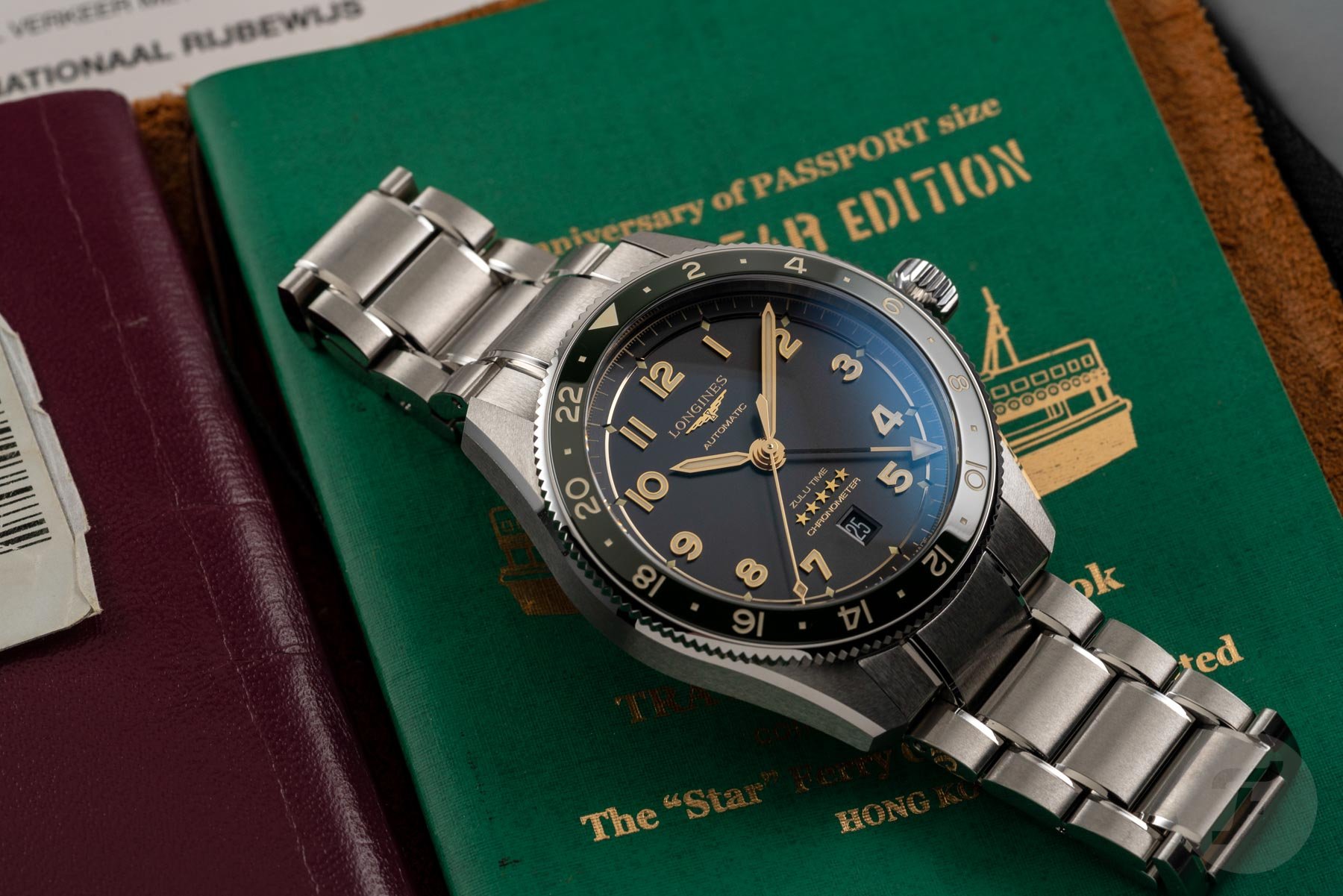 For more information on the current Longines catalog and the Spirit line of watches, please head over to the Longines website.
And while you're here, take a minute to share with us in the comments the best adventure you've taken one of your watches on! We'd love to read what you guys and gals get up to with your beloved timepieces.
This is a preferred position post. Learn more.