March Mania First Round Proper — A. Lange & Söhne, Breitling, Seiko, Cartier, And Mido Take Up Arms…
Tomas's daring squad
Welcome, one and all, to the first round proper of March Mania 2021, here on Fratello. Are you a watch maniac like we are? If so, you're sure to love our month-long feature. 96 watches reviewed last year line up for a battle royale (and extra fries) like nothing that's gone before. We need your votes. We want your comments. Help us decide the champion and share in its glory! Let the games commence…
In this first round proper, your task is a bit different from your task in the preliminaries. Below you will find the eight remaining timepieces of each of our Fratello competitors in four head-to-head contests of two timepieces. The seedings in the preliminaries dictate the match-ups. So it's number 1 vs. number 8, number 2 vs. number 7, number 3 vs. number 6, and number 4 vs. number 5. Vote for your favorite in each of the matchups.
The remaining eight watches per competitor represent your favorite watches that we covered here on Fratello throughout 2020. Why not refresh your memory by clicking the links and reading those eruditely penned odes to wrist-wear? Once you've made your selection, vote using the poll form below. Every vote counts because only the top four will make it through to the next round.
Login to your Fratello account and drop us a comment. Who did you vote for and why? What's your prediction for the later rounds? Will the Omega Speedmaster 321 triumph once again… Who knows? You decide!
(1) Lange & Söhne Zeitwerk Date Vs. Breitling Spatiographe Montbrillant (8)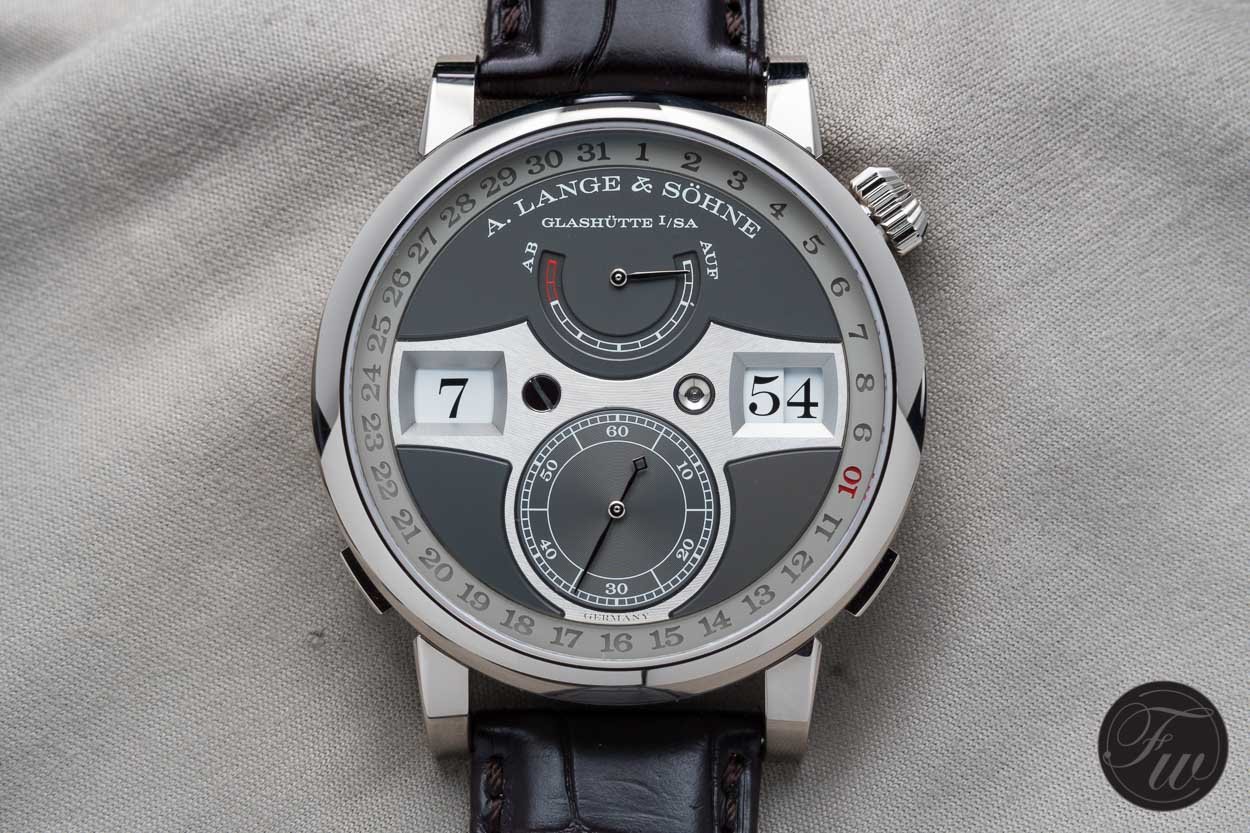 Lange & Söhne Zeitwerk Date
With almost 40% of all votes going to Lange & Söhne Zeitwerk Date, the preliminary round almost looked like a bloody slaughterhouse. No wonder, I guess. No single watch from a brutally defeated line-up could claim even half the self-confidence the Zeitwerk Date has in its locker. A. Lange & Söhne's first mechanical digital watch with a date function is full of innovation and if I had €100k to spend on a watch, it would be my first stop.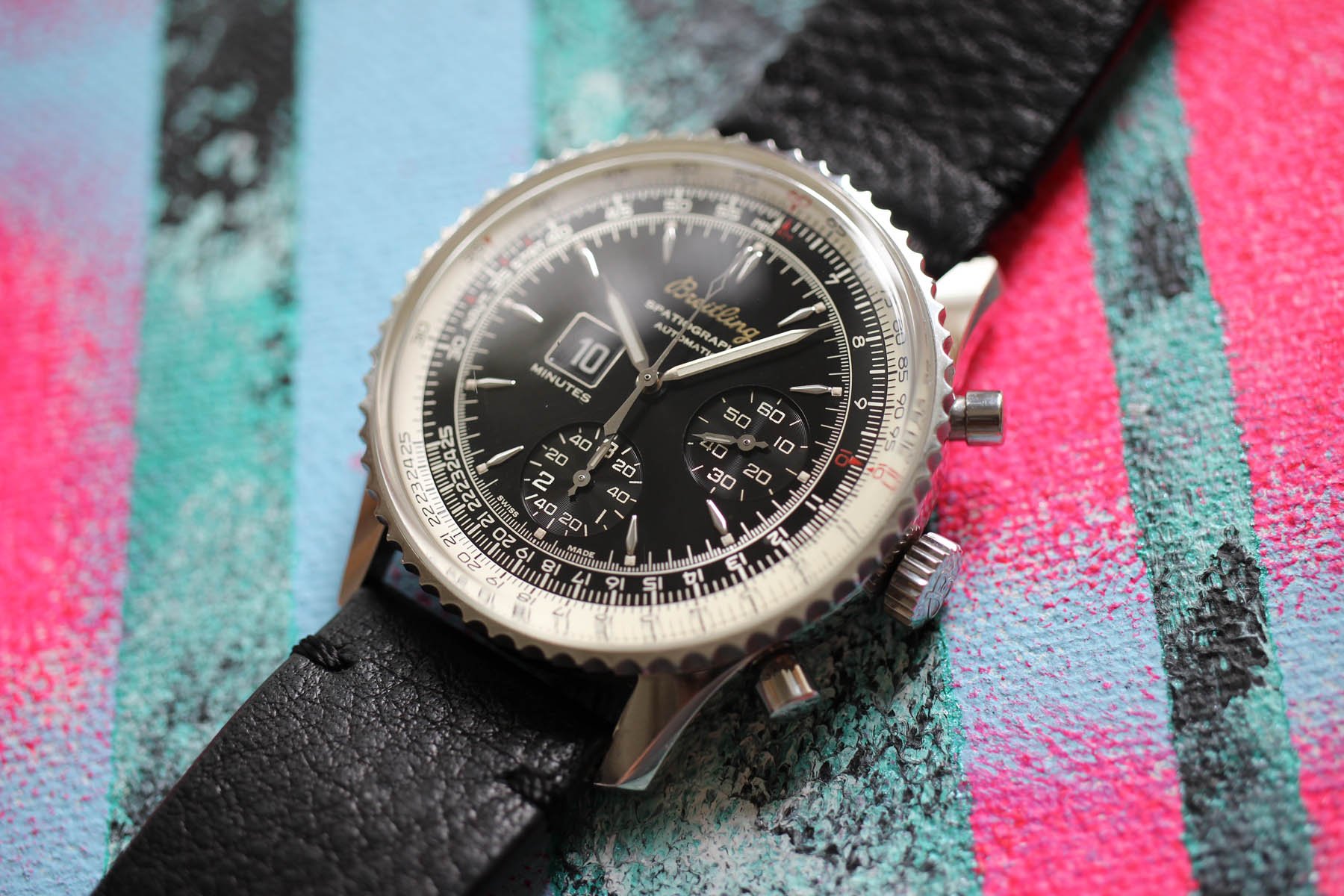 Breitling Spatiographe Montbrillant
It looks almost symbolic. One of the most underrated Breitling watches in my eyes made it through in last position. This is truly a battle between my David and Goliath. You'd have to be crazy to bet on the Breitling Spatiographe. Well, I don't blame you if you'd never heard about this mysterious Chronograph counter that was in production for few years in the late nineties and early 2000s. The witty Spatiographe (amazing name, isn't it?) with a special Dubois-Depraz chronograph module integrated with the ETA reminds me a bit almost unattainable 765 Lucy Digital. Tough duel, but as we say, the hope dies last…
March Mania: First Round Proper — Round SIX — (1) V (8)
(2) Seiko Astronaut A829-6029 Aka Rotocall Vs. Louis Erard × Alain Silberstein Regulator Watch (7)

Seiko Astronaut A829-6029 Aka Rotocall
Well, the quartz Seiko stole the second seed! What a pleasant surprise. The moment I put it on my wrist, I loved it. It's 37mm in diameter, 9mm thick, and wears super-light. I have to say, I like it much more than the more famous "blue" brother Seiko A829-6019. The Rotocall was never a real model name, just an advertising stunt from the eighties. The daring octagonal red/black bezel rightly got a lot of the wrist time in 2020.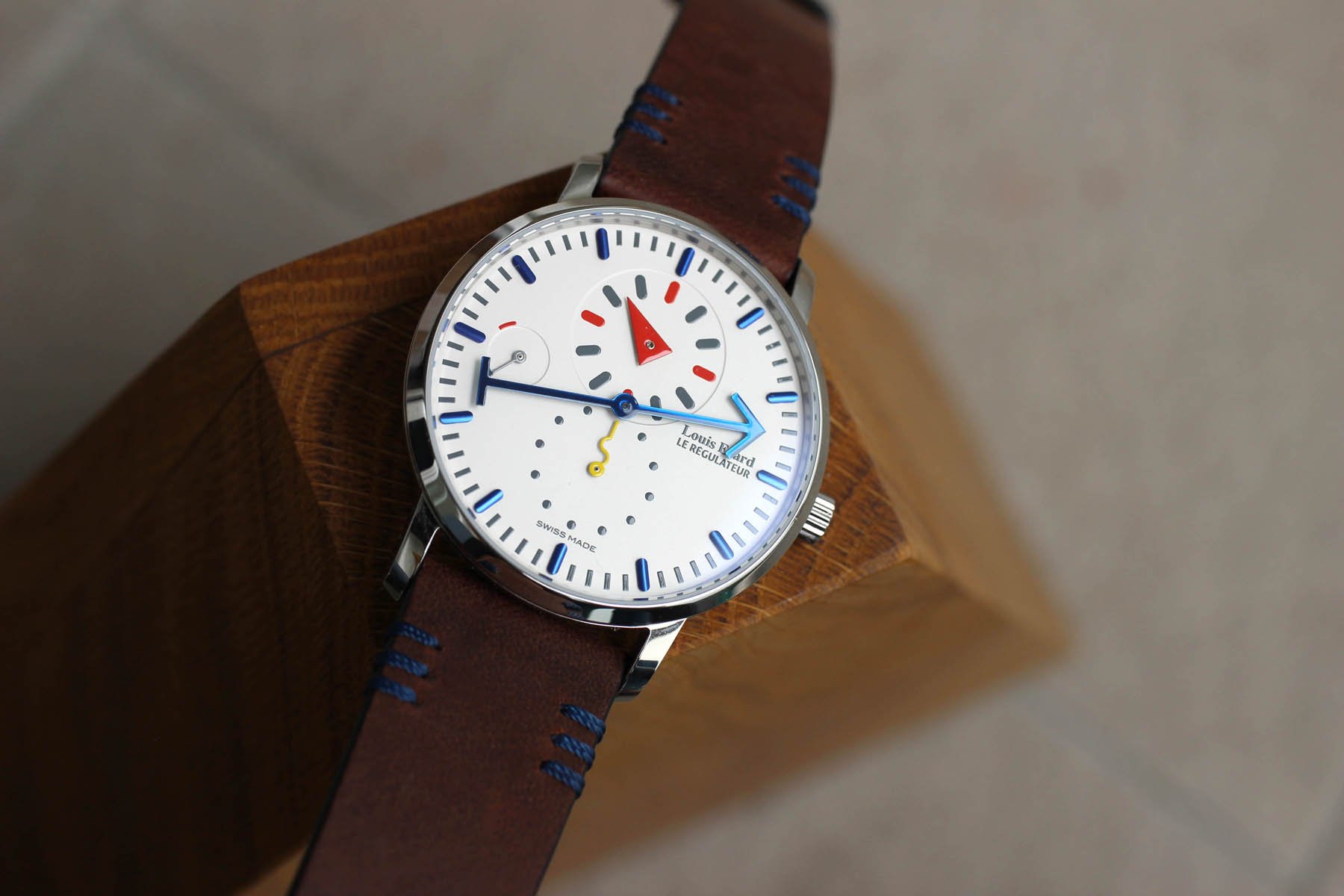 Louis Erard × Alain Silberstein Regulator Watch
In one of the most interesting duels this round has thrown up, the vintage Seiko Rotocall faces a modern regulator watch. It was not so visible in the comments section, but the Louis Erard × Alain Silberstein Regulator quietly made it through as the seventh seed. Silberstein was always a bit over-the-top for me, but in collaboration with Louis Erard, the concepts mesh perfectly. They cut the bullshit and dedicated proper attention to the best elements. The balance of color, shapes, and space is extraordinary. Let me write it again, for me, it's the best Silberstein watch design ever created. Confirmed by my own purchase.
March Mania: First Round Proper — Round SIX — (2) V (7)
(3) Laventure Transatlantique GMT Vs. Yema Superman 63 (6)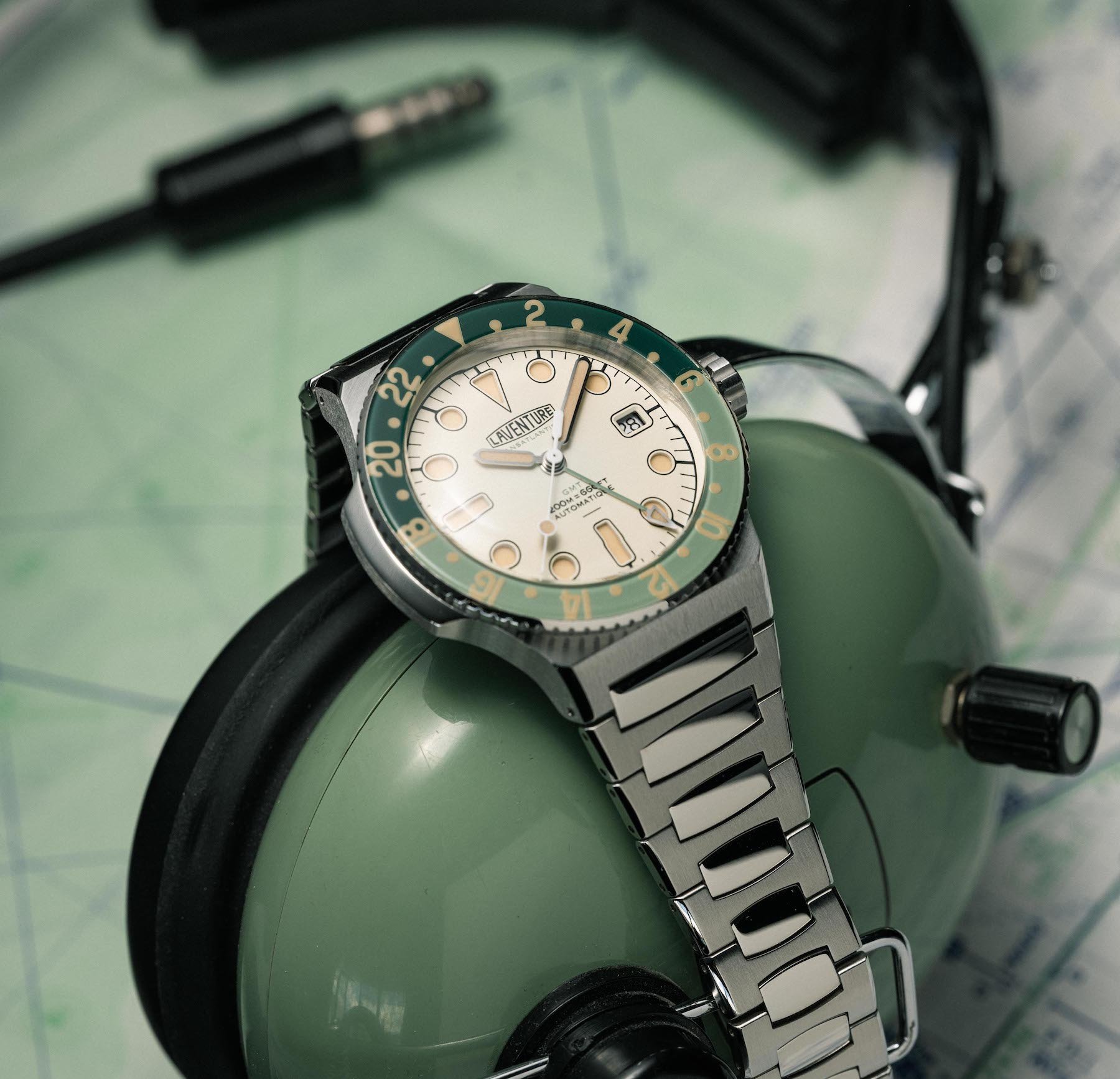 Laventure Transatlantique GMT
Entering the first round from third position and leaving bigger brands behind, says quite a lot about the Laventure Transatlantique's chops. If you move it to the next round, you will transform my light regret for not-buying it into huge grief. The glossy, bi-color ring has a depth that makes me stagger. The same goes for the super-unusual color combo you would expect on your wife's spring coat, not a masculine GMT. With the rest of the shapes and colors, it's the ultimate want. There were only 100 pieces of the Laventure Transatlantique GMT available for CHF 3,350 and I really don't know why I didn't snap one up.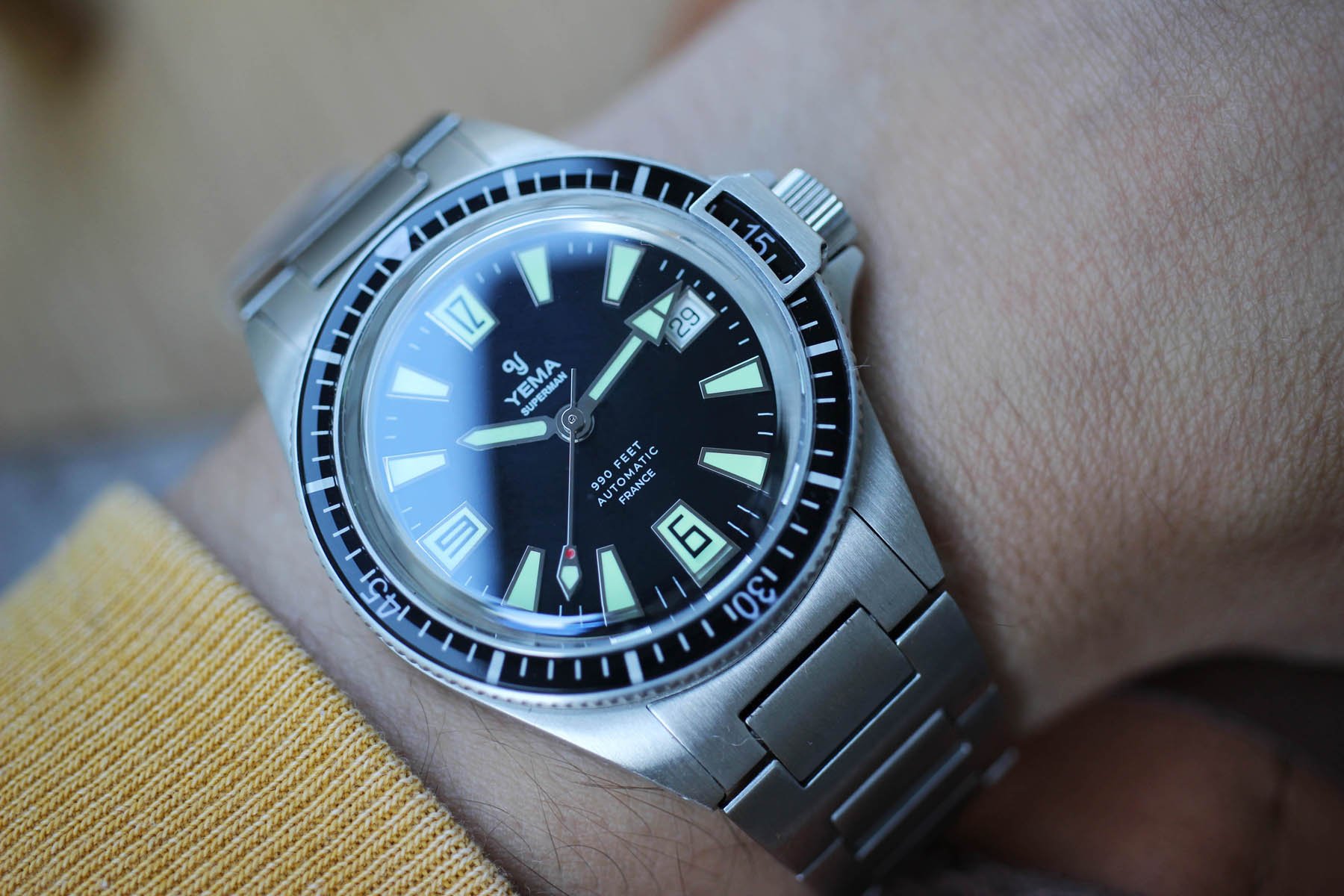 Yema Superman 63
Pretty interesting contender we have standing here to face the Laventure. While Laventure takes its time in introducing new models, the French producer Yema shoots out one after the other. Similar to the Transatlantique, the Yema Superman 63 strikes mostly due to its beautiful liquid-like bezel and unusual lume indexes. Would you choose the Laventure, or will you send this 39mm classic diver with flat lugs and a patented bezel lock into the next round?
March Mania: First Round Proper — Round SIX — (3) V (6)
(4) Cartier Santos Galbée Vs. Mido "Rainbow" Diver ref 5907 (5)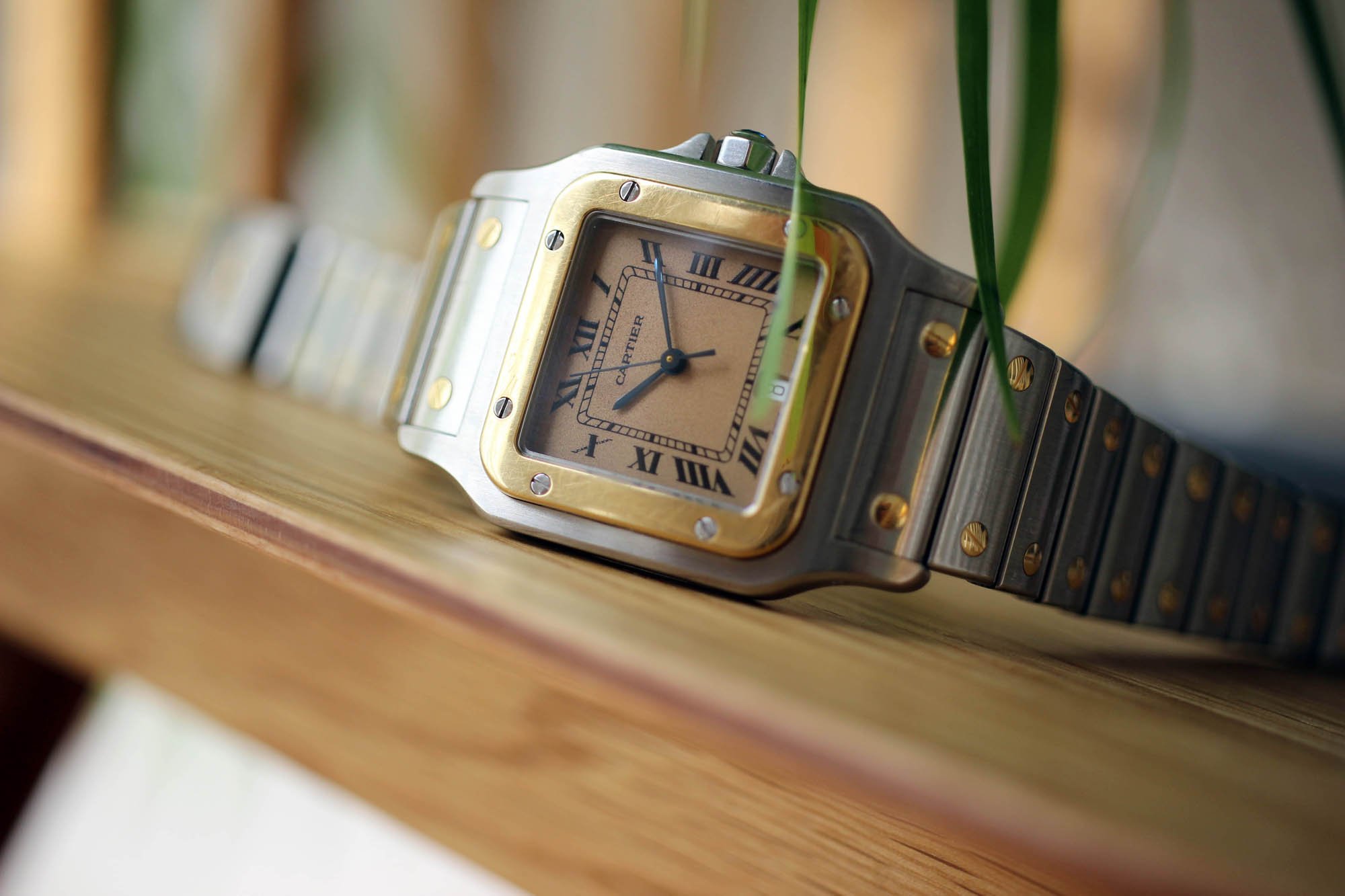 Cartier Santos Galbée
An amazing example of what only March Mania can put together. Are you struggling to find a common ground? I will help. Both are watches. That's it. Now you have to decide, which is more precious for you. The Cartier Santos Galbée could give a lecture in style to hundreds of other watches. This one was never polished, has a very original patina and a dial tone that you won't find every day. If there is a bit of rebel spirit in you, I bet you will like the bimetallic bracelet. On top of that, the touching story about the original owner makes it priceless to me.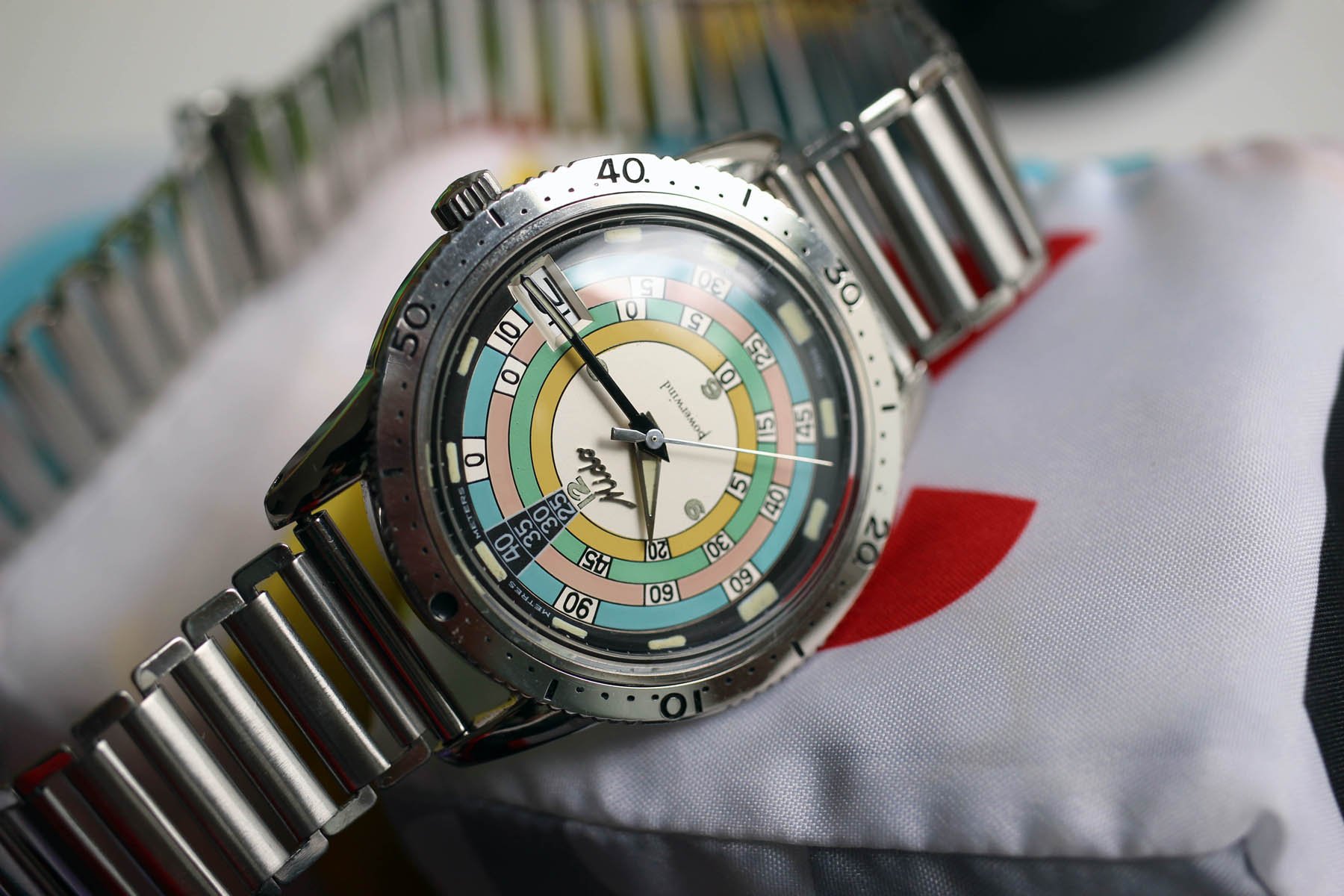 Mido "Rainbow" Diver ref 5907
The watch from my collection that I got the most spontaneous buy-out offers for. Well, it's also a watch I will never sell. Just look at the dial and tell me you wouldn't like to meet the brave designer that put his colorful touch to this in the early sixties. Finding a Mido "Rainbow" Diver ref 5907 is not easy. It is even harder to find one in pristine condition. The quite slim monocoque case is a joy to wear, especially on the original Bonklip bracelet, which has a story of its own. I wish we saw more screaming watch designs such as this one in today's production.
March Mania: First Round Proper — Round SIX — (4) V (5)

Win the Hamilton Intra-Matic Chrono by participating!
So now it's over to you! We want your votes but we also want to hear your thoughts. Better still, by sharing them with us, you'll put yourself in the running to win either a LIC leather watch strap or (drum roll, please), the HAMILTON INTRA-MATIC AUTO CHRONO. Yes, that's right, as Karina detailed in her post yesterday, we will be giving away one of Hamilton's most popular models for one lucky commenter. How do you win? Comment on the March Mania tournament as often as you can, engaging with other readers, helping to create a happy community atmosphere. The best contribution will be handsomely rewarded, so what are you waiting for? Let your voice be heard!