My Crush With The Seiko Skyliner 6220-9970
Locking up a junior vintage King/Grand Seiko for a song
It's great to be back with another review of a vintage Japanese watch, and this time, it's an affordable and findable piece. We go back to the era that I think is the heyday for most watch companies, the 1960s. The Seiko Skyliner 6620-9970 is our target, and I think you'll enjoy it.
Yes, it's time for another review of a vintage Japanese watch, and today's Seiko Skyliner 6620-9970 is a lovely specimen indeed. The watch in focus dates all the way back to 1965. That's not overly significant in itself, but it supports my belief that the mid-'60s were a truly magical time for Seiko. Some truly iconic pieces debuted during this period, including the 62MAS, 44GS, 6159, and so on. Seiko was emerging from its copycat days and coming into its own. Along the way, the brand made some truly lovely but largely forgotten watches. Enter the Skyliner…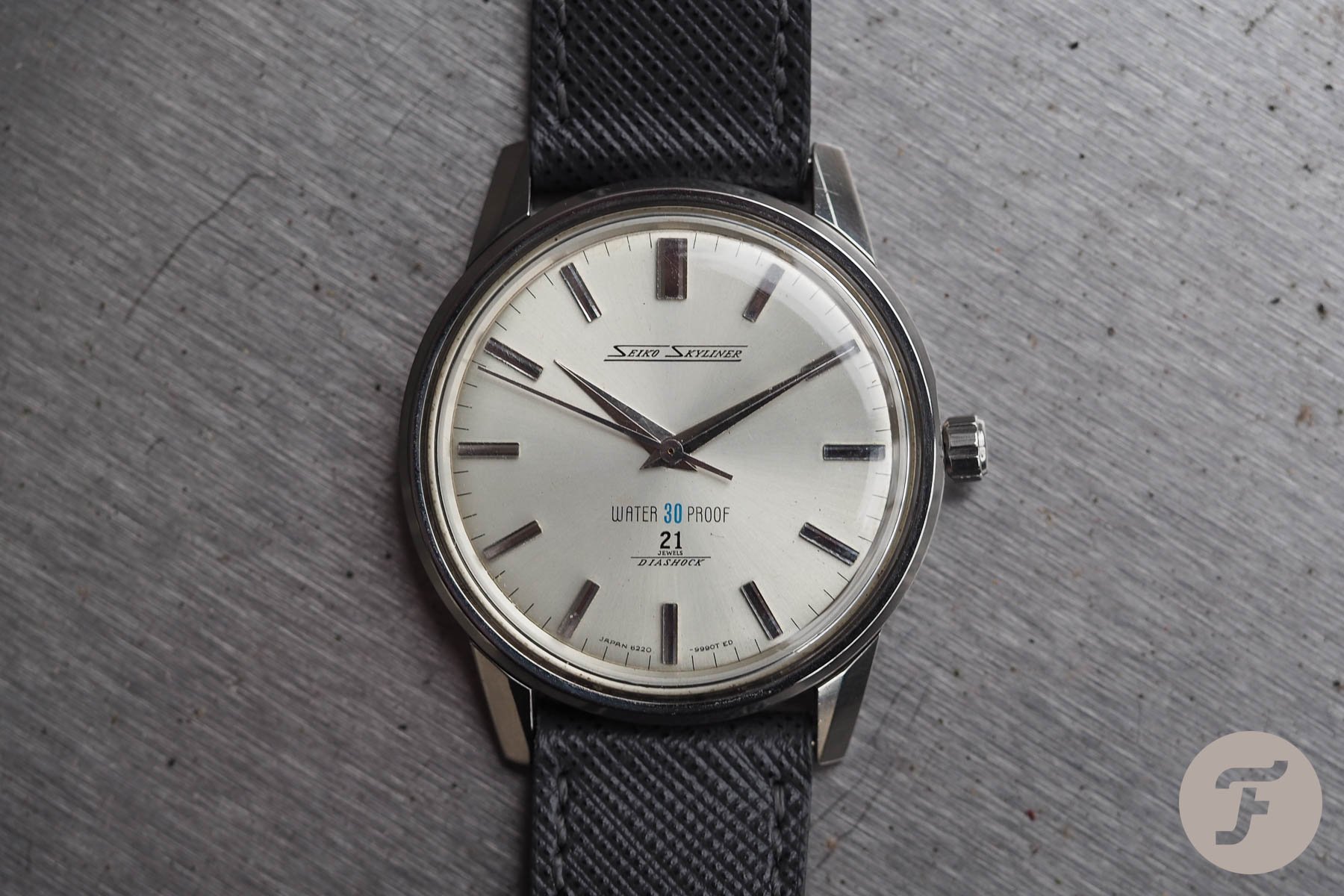 The Seiko Skyliner 6220-9970
If you've listened to Balazs and me on Fratello On Air, you know that I've been on a slow hunt for certain early King Seiko and Grand Seiko pieces. Inevitably, when one chooses to go down a certain path with Seiko, it leads to adjacent pieces. If we think that Seiko makes a lot of watches today under many lines, it feels like the choices were multiples higher some 60 years ago. Various articles tell us that watches like the Seiko Skyliner 6220-9970 were actually mid-level models aimed at young professionals. To me, though, this watch shares an awful lot with far pricier options from the King Seiko and Grand Seiko lines. Frankly, that's why I decided to add one to my collection.
For the past 10 years or so of Seiko collecting, I've largely focused on much sportier models. Divers, along with robust or complicated pieces, were my targets. Lately, though, cleaner dress pieces have caught my eye, especially if they're large with a manual-wind movement. Oh, and let's delete the date function where possible. As you can see, the Seiko Skyliner 6220-9970 fits that bill to a tee.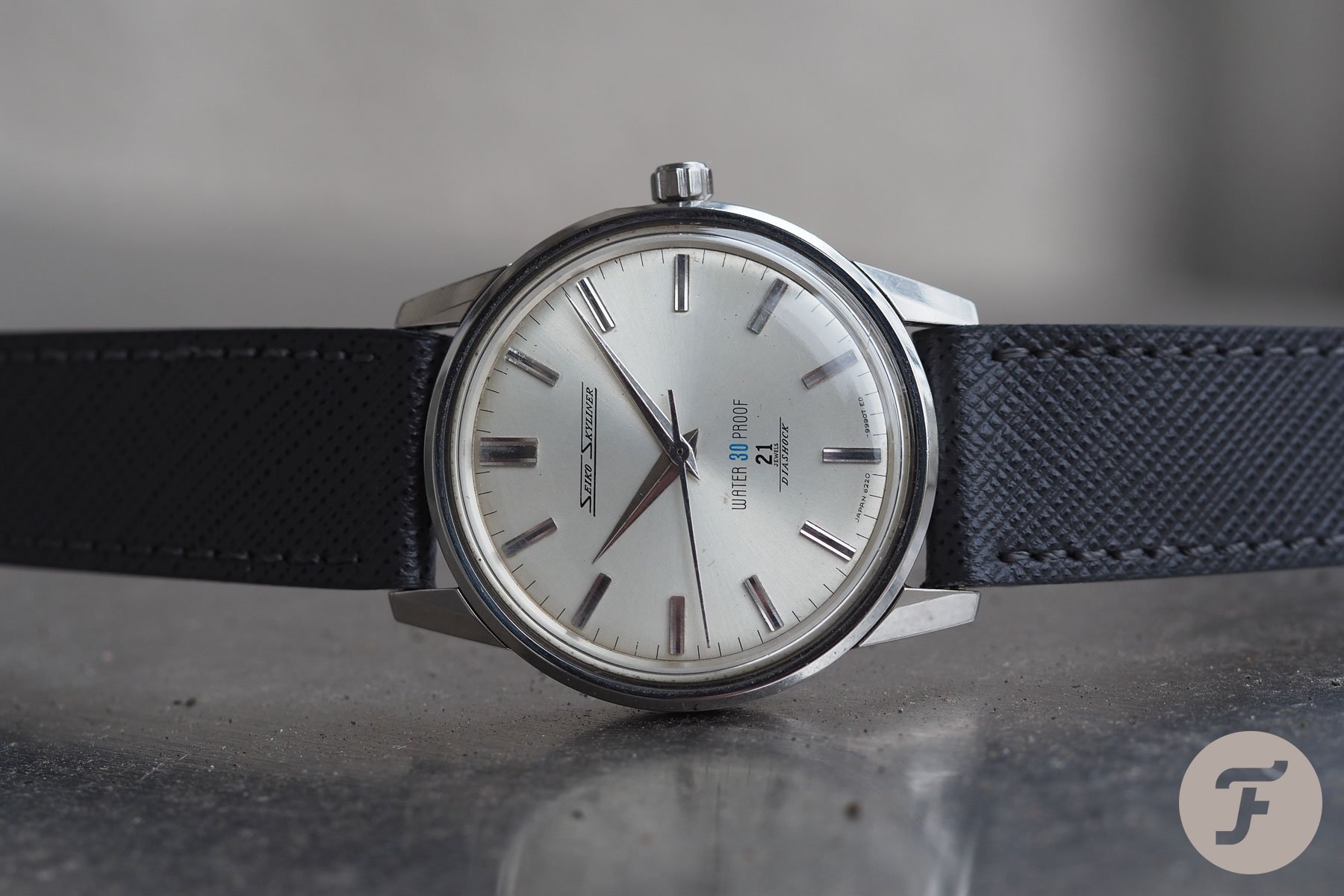 The right stuff all around
The Seiko Skyliner 6220-9970 is a stainless steel watch that measures 36.5mm in diameter and 42.5mm from lug to lug. Thickness-wise, this is a smooth operator at just 9.4mm slim. A 36.5mm diameter may not sound huge, but the watch is basically all dial, and when combined with 19mm lugs, it looks sizeable. Seiko brought in traits from far more expensive watches like the Grand Seiko line. These include the use of polished dauphine hands, a silver dial with a sunburst effect, and applied metal indices.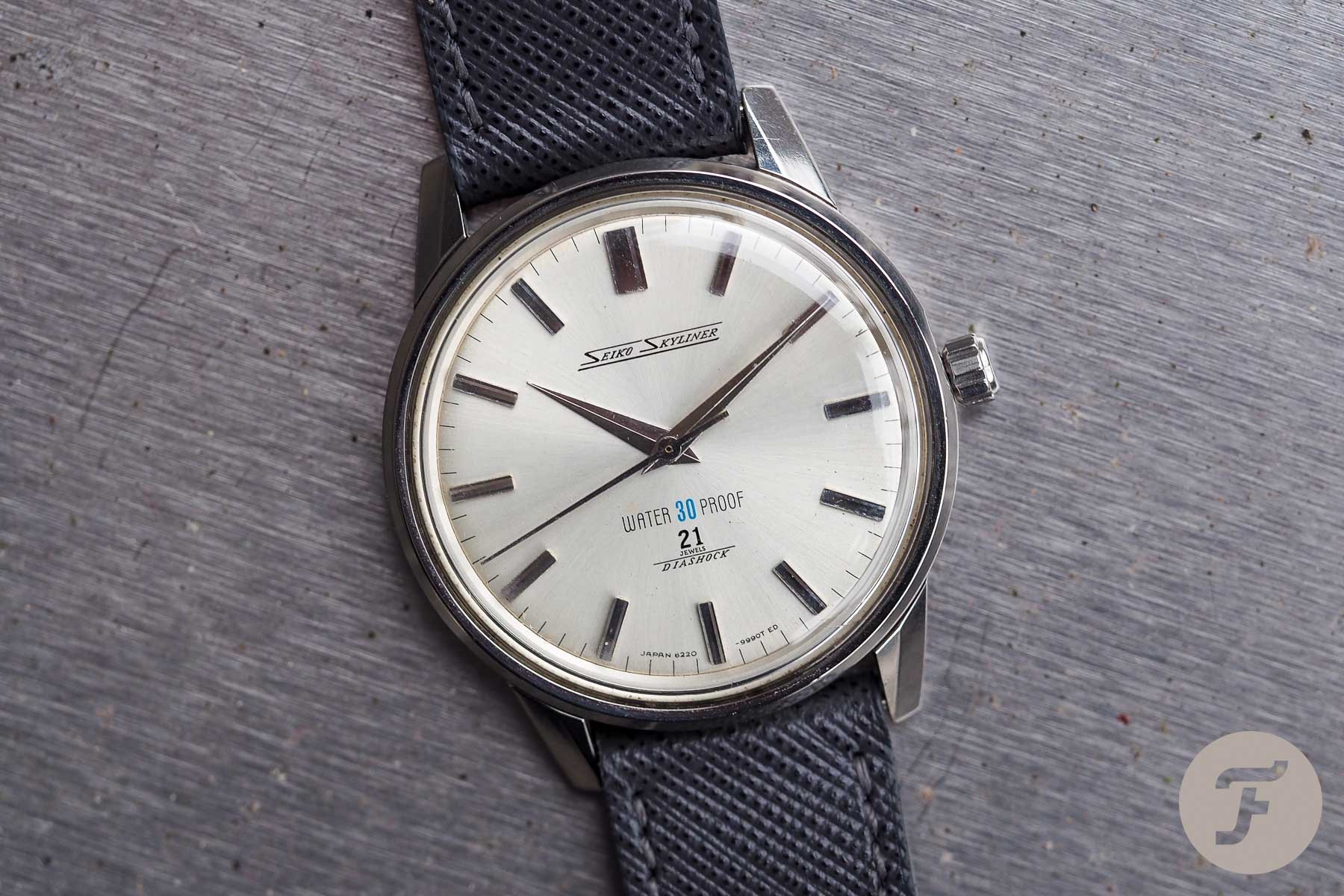 In the '60s, Seiko was a real master of fonts, and the Skyliner 6220-9970 shows this off in spades. Instead of the traditional "Seiko" name on the dial, we're treated to a racy italicized name that also brings in the Skyliner identity. When our eyes move down to 6 o'clock, there's more to enjoy. Perhaps one nod to this watch being a lower-cost model is the inclusion of the 30m water-resistance rating, but it looks great with its Art Deco black typeface and blue numerals. The jewel number is in bold and features a line to separate it from the italicized "Diashock" line at the bottom. We complain profusely today about all the writing on modern watch dials. Perhaps companies, even Seiko itself, should look back at watches like this for a reminder of how it should be done.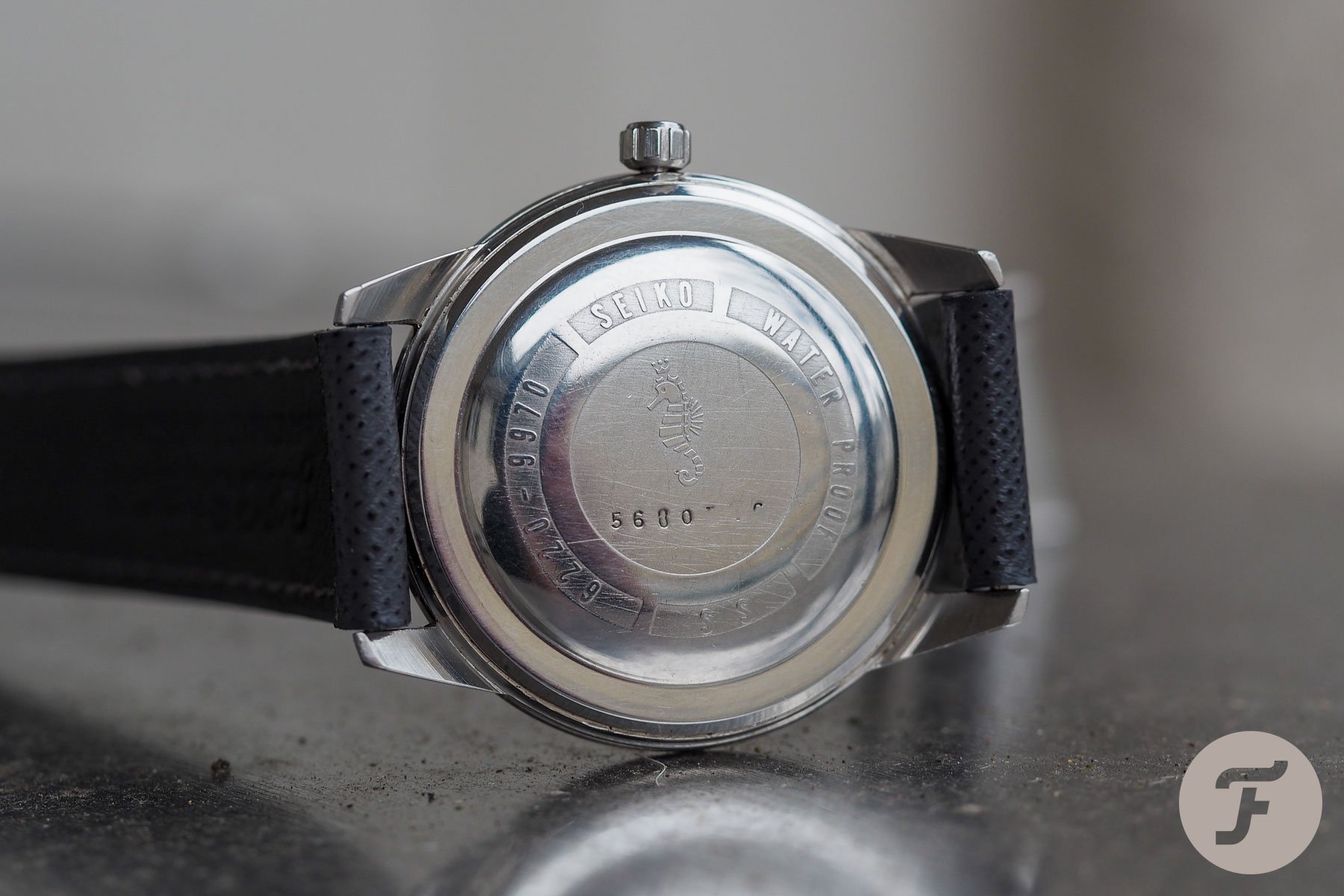 The hand-winding 6220 caliber
You can tell that I'm a fan of the Seiko Skyliner 6220-9970 due to its looks, but the movement is also something special. You see, the hand-winding 6220 belongs to the 6200 series of calibers. This spawned automatic versions and variants with different frequencies. The range hosted movements with jewel counts from 17 up to a whopping 39. In fact, the 6245 and 6246 variants were either chronometer rated and/or found their way into the lovely 62GS. As mentioned above, the movement in this Skyliner is a 21-jewel variant known as either the 6220B or 6220C. My experience thus far with the movement is that it winds smoothly and feels solid. Plus, there's no "spring back" upon winding, an issue that often plagues lesser movements. As far as timekeeping, it has been highly accurate and reliable.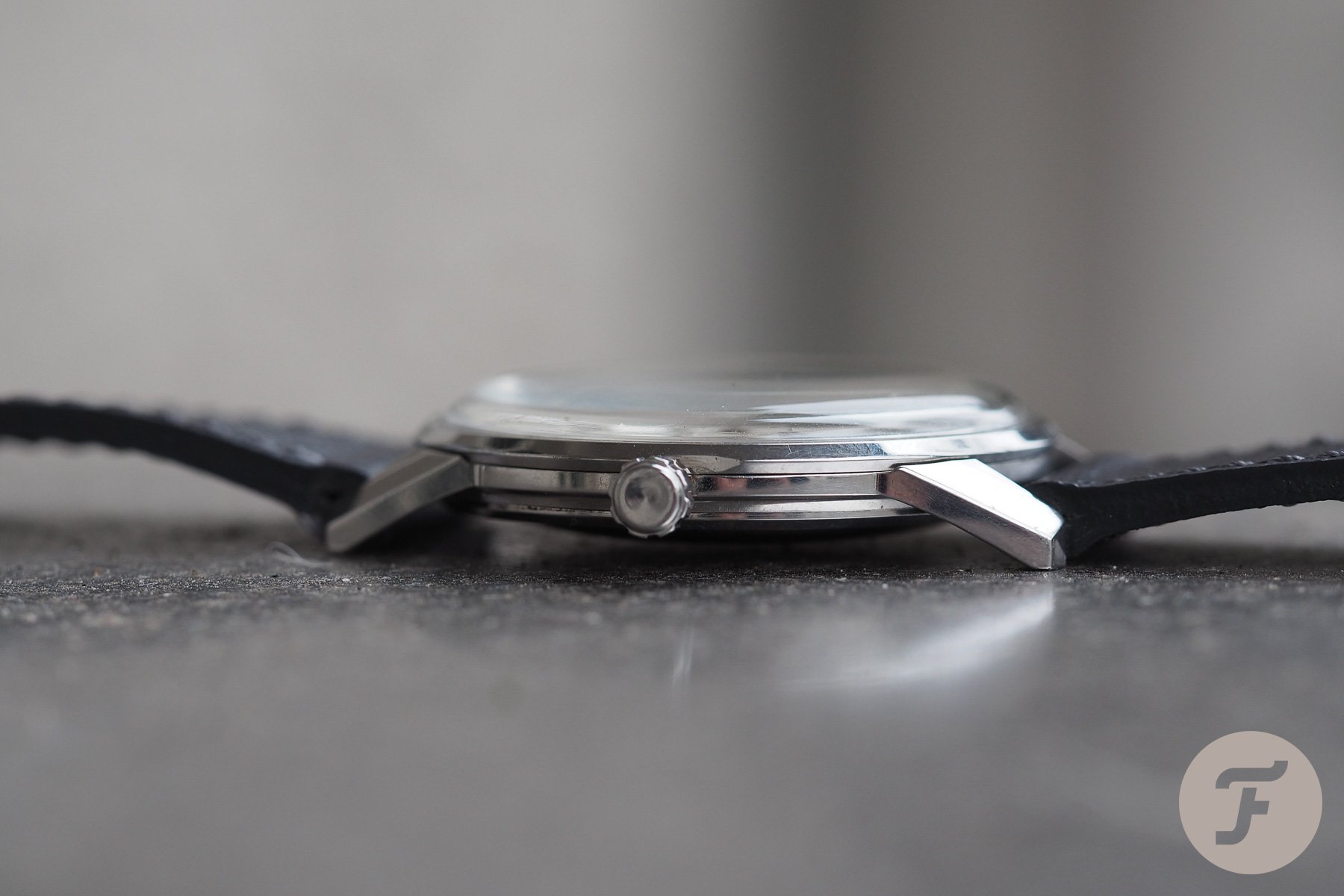 Other details on the Seiko Skyliner 6220-9970
Upon closer inspection, we can see other details worthy of mention on the Seiko Skyliner 6220-9970. The indexes are raised in the center with lower sections on either side. It's a difference compared to KS and GS models. Also, the crown is unsigned but has thicker knurling and a plain, concave center. Note the case with its lovely triple-chamfered lugs and slim bezel that overhangs the case with a pointed edge. With a watch from this era, we also gain a lovely domed acrylic crystal. Finally, the snap-on case back is adorned with a seahorse, the model number, and the serial number that points us to June 1965.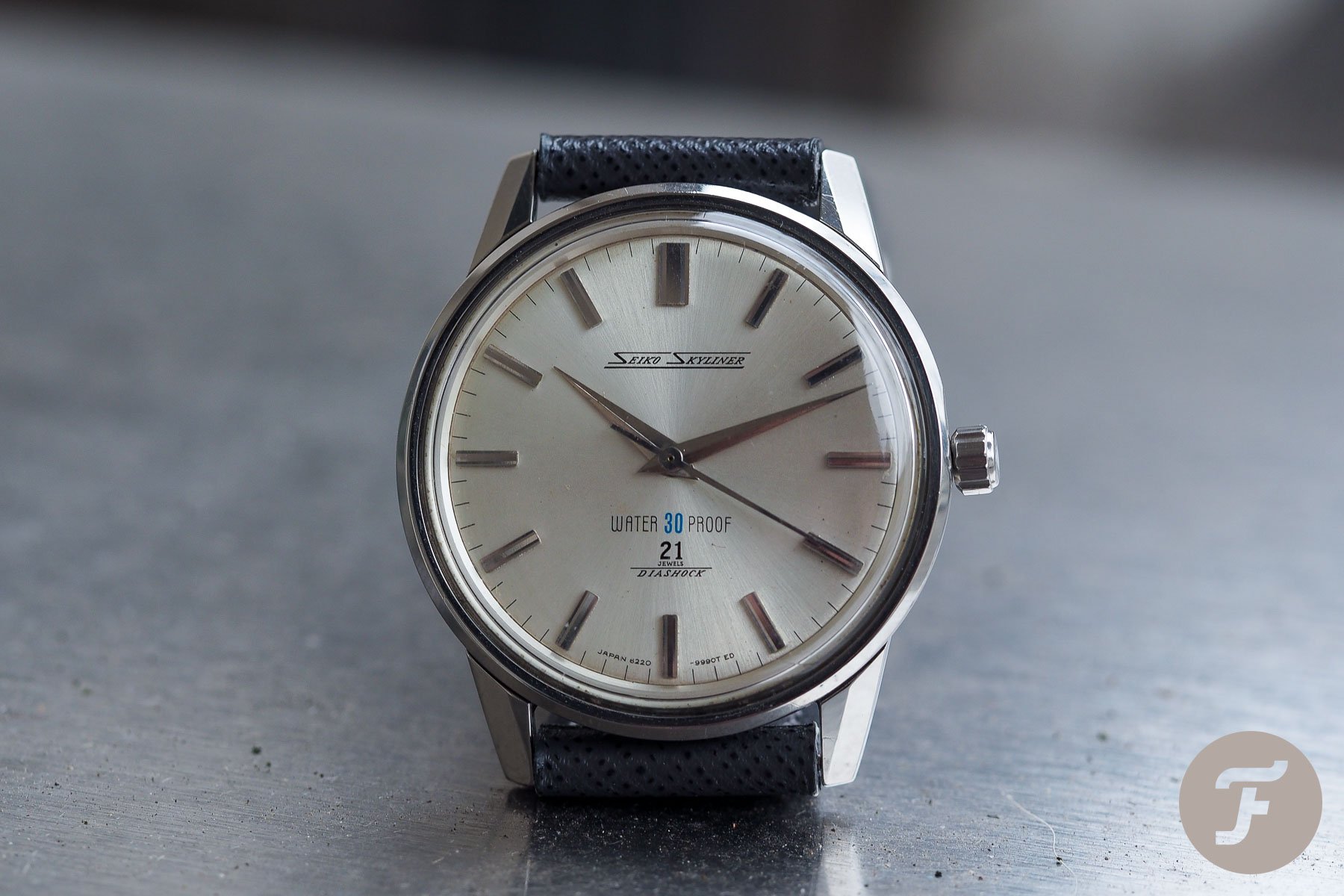 Final thoughts and costs
For the last six months, it seems that dressier watches have been on the rise — or at least that's what we've been seeing in articles. The Seiko Skyliner 6220-9970 falls into that category, but it also ticks some other boxes. It brings loads of characteristics from far pricier Seiko models and a great movement too. Plus, the watch wears beautifully. As far as pricing, this lovely piece cost €125 and came from Japan. Once again, it was a group effort that led to its arrival, and I'd like to thank my friends Eric, Patrick, and Balazs! Folks, this is a lot of watch for the money, and it proves once again that there are plenty of great vintage watches that won't break the bank.