My Predictions For New Omega Speedmasters In 2023
Make them in ceramic, steel, or platinum, but make at least one for the enthusiasts too
Last week, we witnessed the introduction of the first Speedmaster for 2023, the Super Racing with its new Spirate System. The release wasn't so much about the watch as a whole but about the incredibly precise movement. But the Speedmaster Super Racing will not be the only new Speedmaster this year, of course. Any brand needs to continuously push for new models and references, not least of all to get the attention of the press and customers. Omega is no exception to this rule, and there's always a constant flow of new models every year. Old references will be discontinued (often silently), while others will enter the new (online) catalog. What Speedmasters has Omega planned for us in 2023?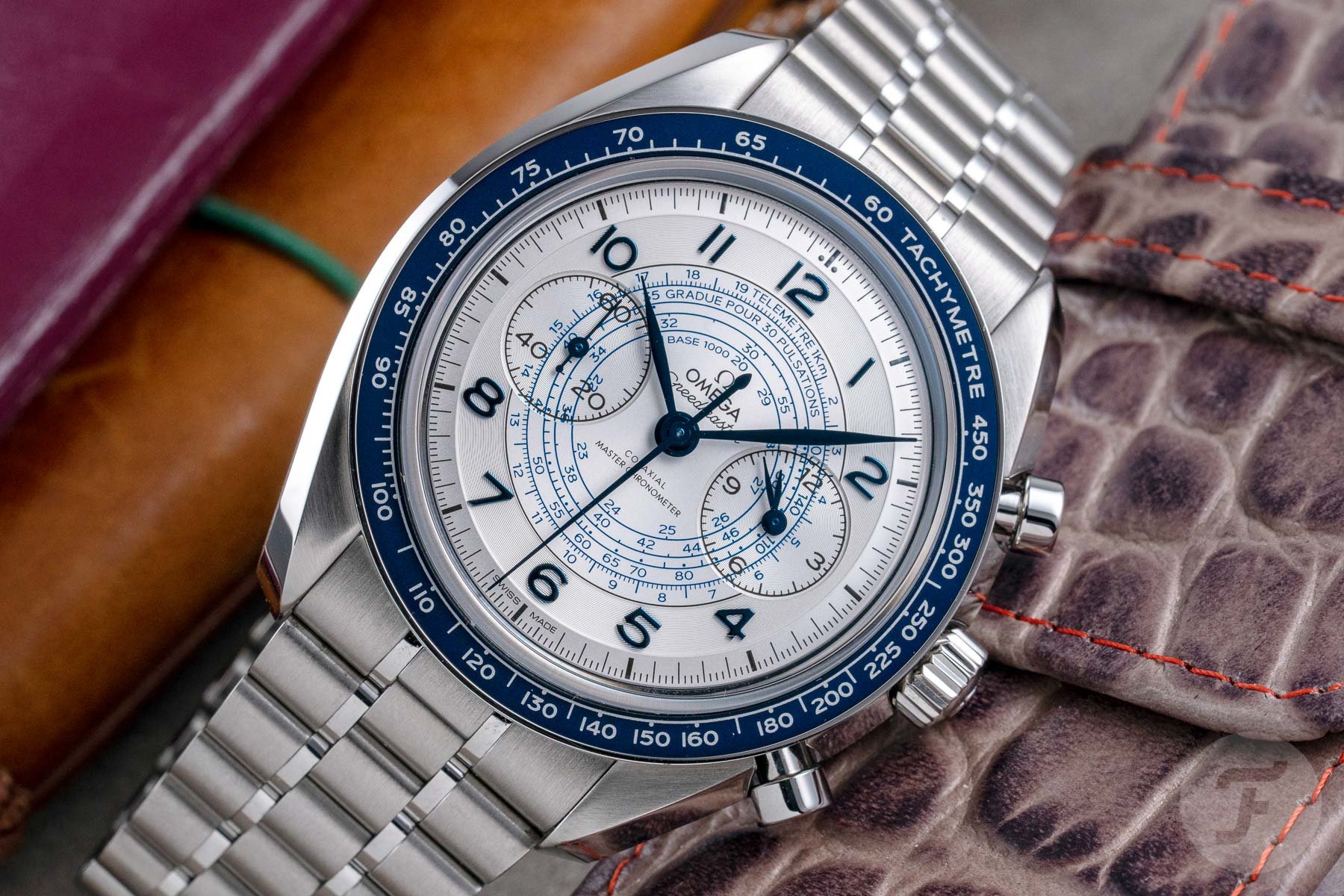 No more Speedmaster limited editions
You have noticed by now that Omega stopped introducing limited-edition Speedmaster watches after 2019. Instead, the brand has some special models that will be in the catalog for an unknown amount of time and then replaced by other special editions or variations. The Speedmaster Silver Snoopy Award 50th Anniversary (2020) is an example of such a watch. And no, it will not be discontinued anytime soon, as confirmed by the brand. However, that does not mean that Omega won't add more Speedmaster models and discontinue others.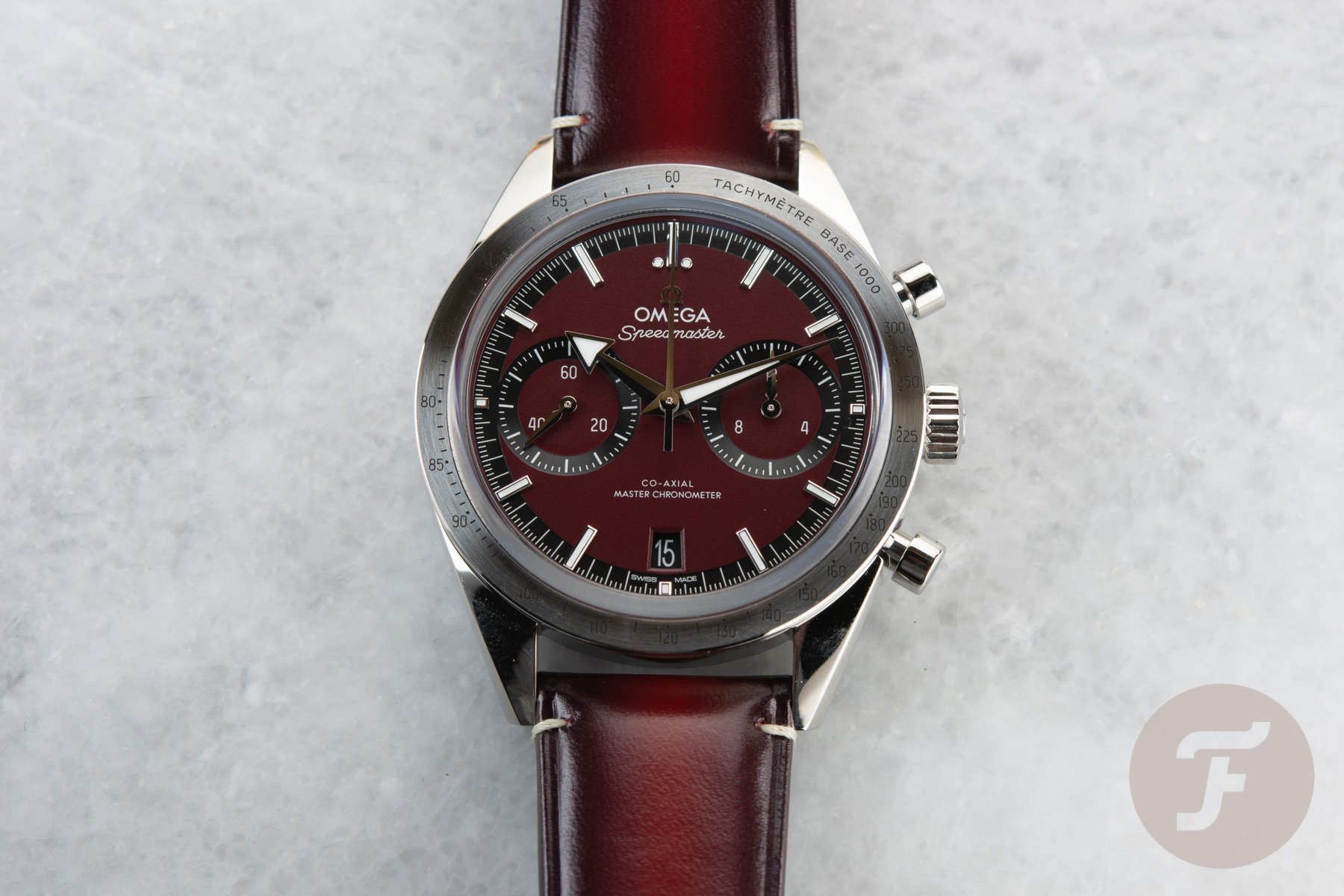 Speedmaster '57
Last year's Speedmaster '57 is a good example. It was a new series of references that replaced the former models. The new models use a hand-wound movement instead of the previous self-winding caliber, which makes them thinner. They also have updated bracelets, and they come in different colors. The Chronoscope that debuted in 2021 was an entirely new subcollection of the Speedmaster, targeted at those who wanted a slightly different and perhaps more elegant version of the watch.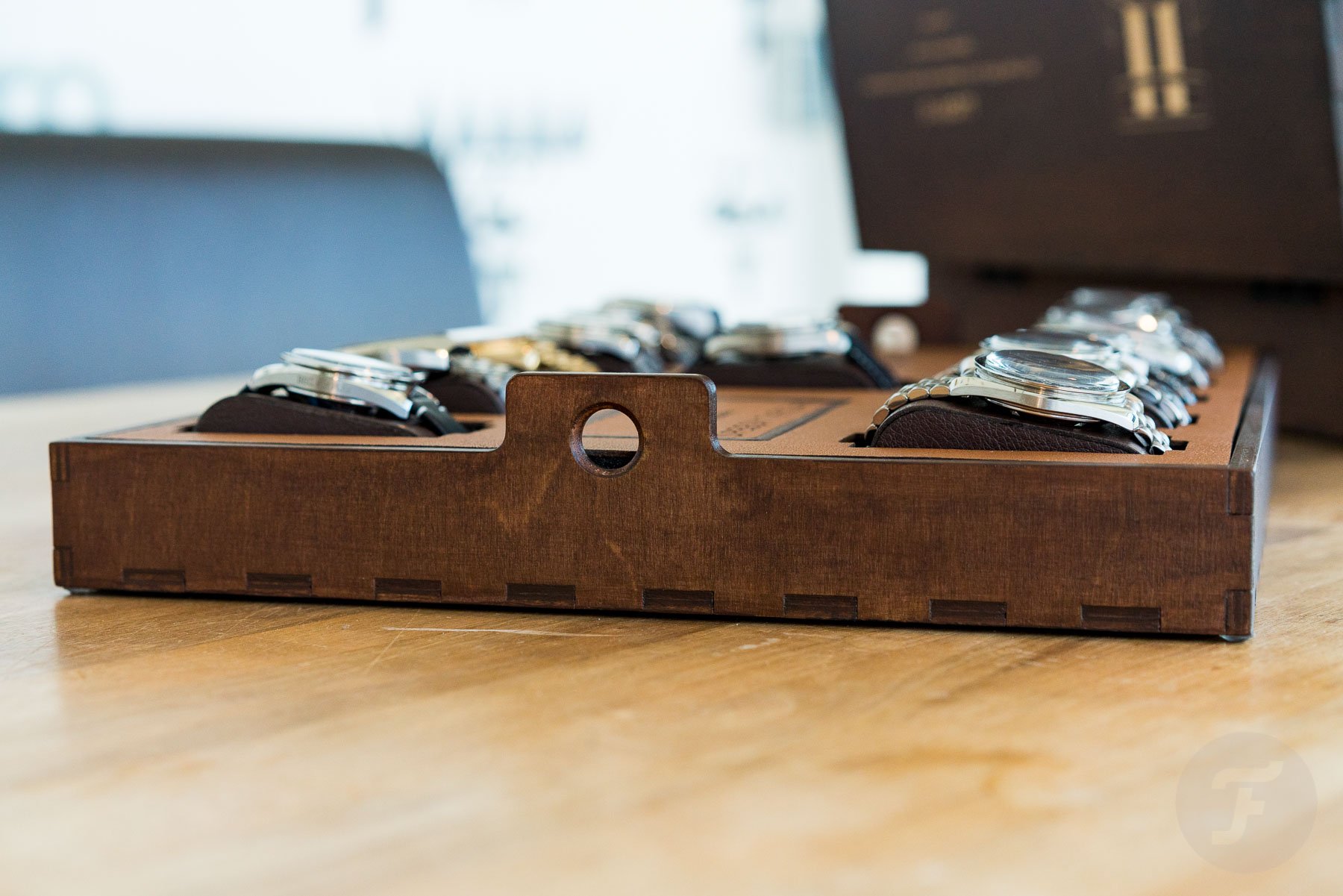 New Omega Speedmasters in 2023
As a Speedmaster collector and enthusiast, I have to admit that I applauded the stop on limited editions at first. But now I am of the opinion that it shouldn't have been a full stop. There's a difference between releasing half a dozen (or more) limited editions per year and just doing one nice Speedmaster limited edition every year. That way, as a collector, I have something to collect. But while I don't expect to see any Speedmaster limited editions anytime soon, I do expect to see some more new models.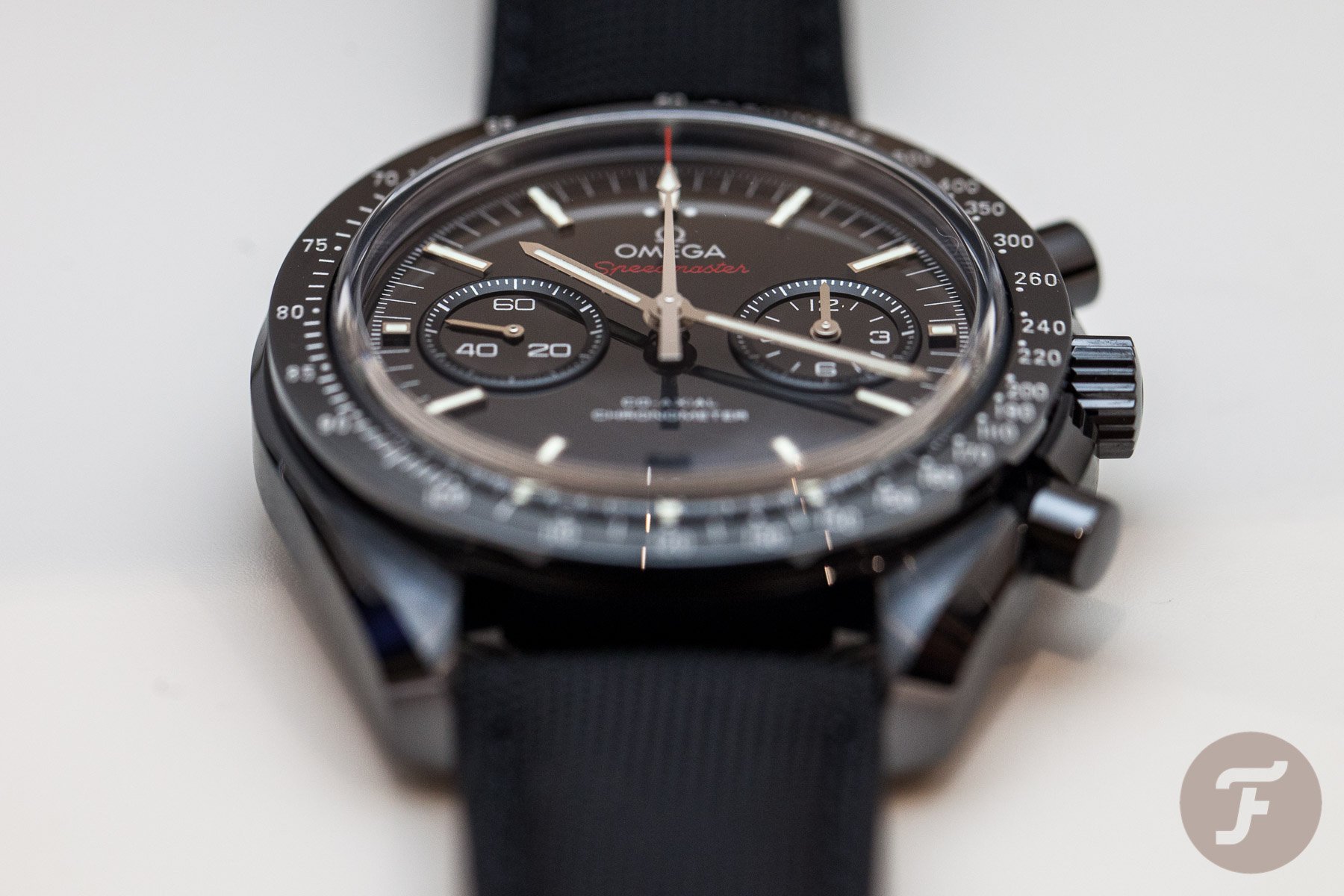 A new Speedmaster Dark Side of the Moon
For instance, as it has been 10 years since the first Omega Speedmaster Dark Side of the Moon, I expect something to happen with that. The first full-ceramic watch by Omega is now 10 years old and still uses the first in-house-developed caliber 9300 from that time. It's not a Master Chronometer-certified watch, and nearly all other Speedmaster models these days are. But what can Omega change besides the movement? And which movement would the brand use? Looking at the Speedmaster '57 that changed from a self-winding watch to a hand-wound watch, I am inclined to say Omega will do the same for the Dark Side of the Moon. It will make the watch slimmer, something people are craving these days.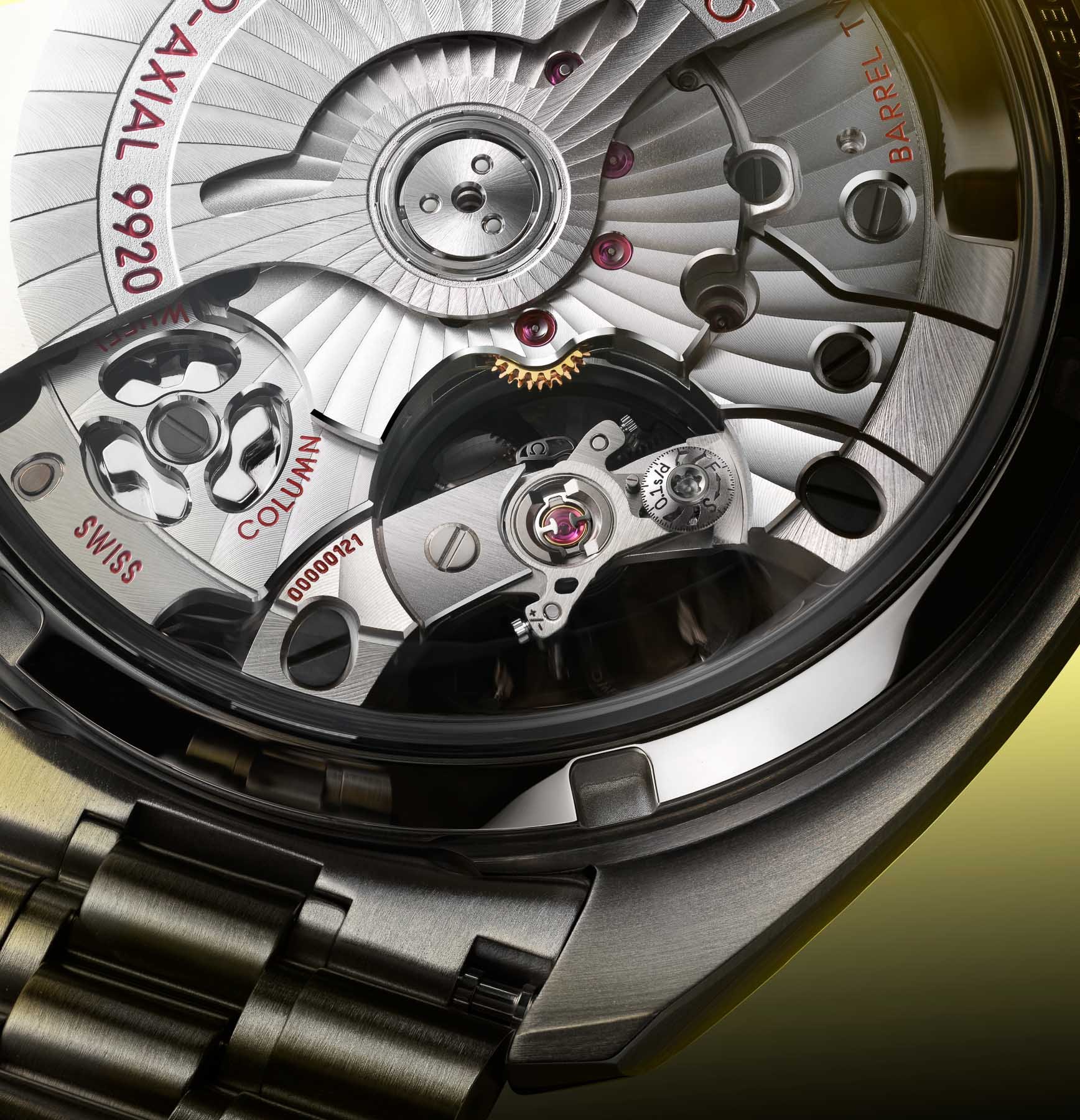 Automatic or hand-wound?
However, with the introduction of the new caliber 9920 featuring the Spirate System, we may very well see this movement in a new Dark Side of the Moon. In this case, Omega could perhaps change the profile of the case slightly (as on the Speedmaster Super Racing), making it at least appear to be thinner. Alternatively, the brand could use the Spirate System in a hand-wound caliber as well. I also sincerely hope that Omega will stick to introducing just one new Dark Side of the Moon model and discontinue all the others except the Speedmaster Dark Side of the Moon Apollo 8.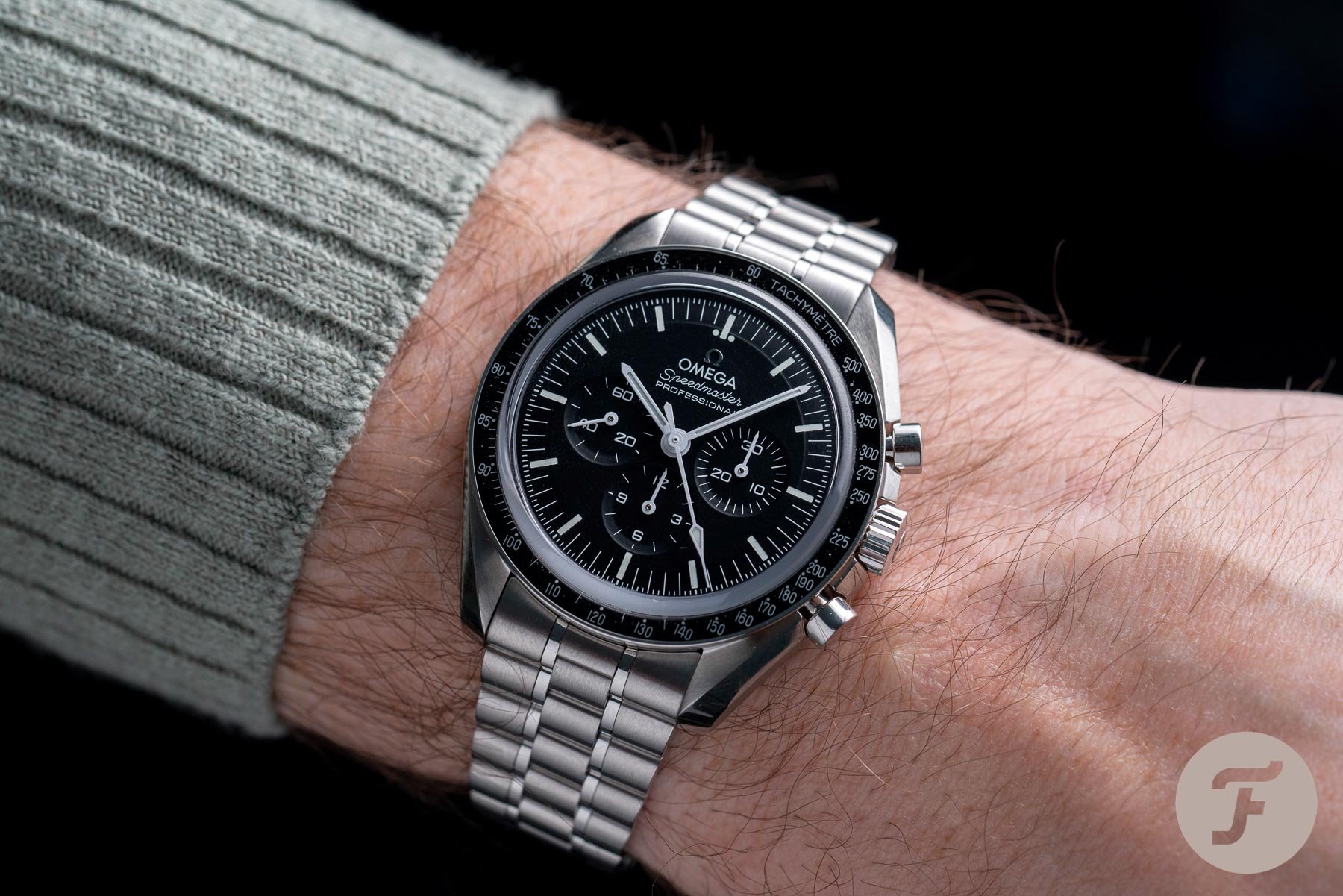 More Moonwatch variations in 2023
The regular Moonwatch collection is pretty solid at the moment. There's the traditional version in stainless steel with a Hesalite crystal, a variation with the sapphire crystals on the front and case back, and there are a number of models in rose (Sedna) gold, yellow (Moonshine) gold, and white (Canopus) gold.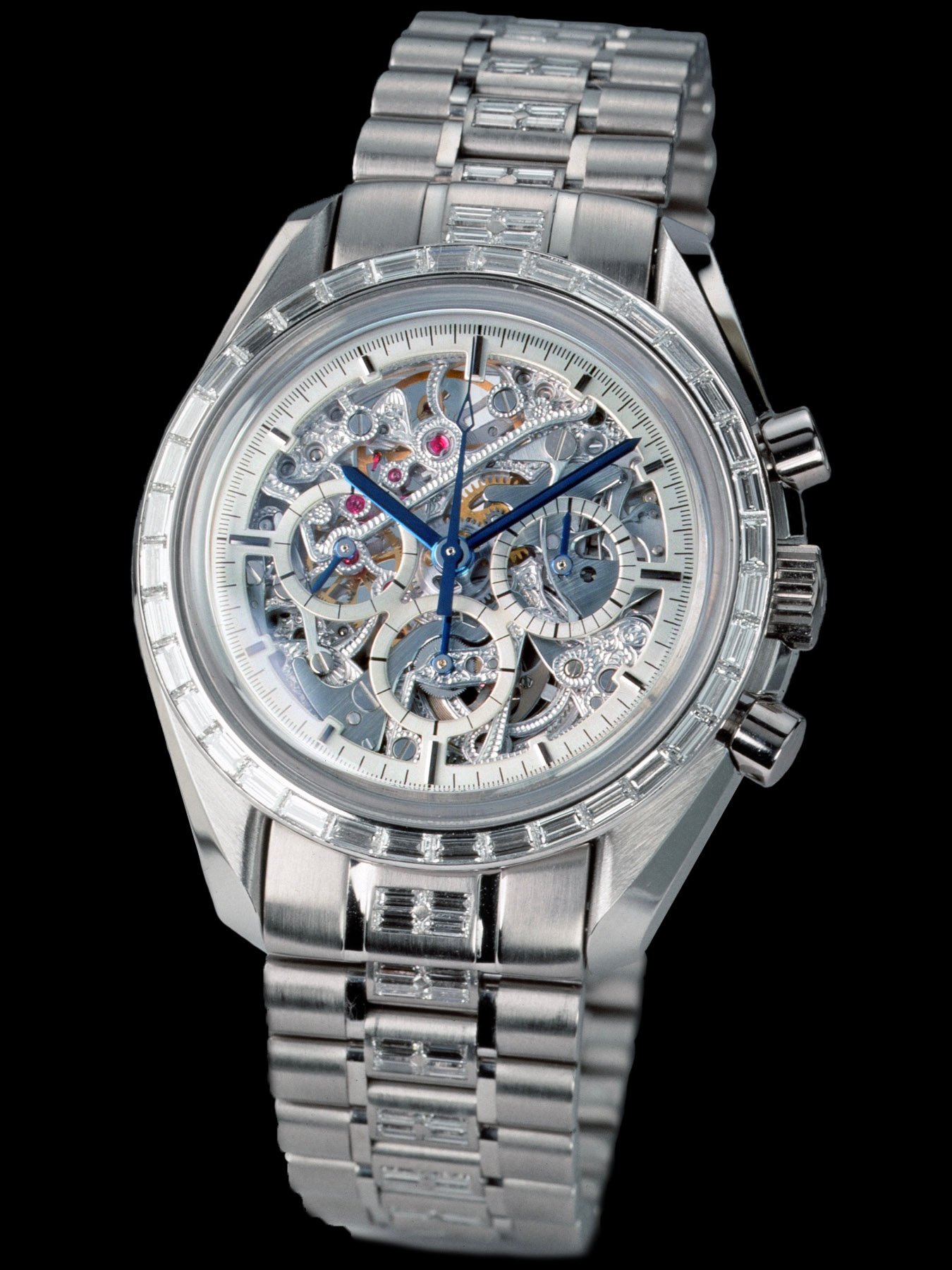 Flatten 'em with platinum
What's missing? Right, platinum! There's the Speedmaster Professional Calibre 321 in platinum, but I would be surprised if we don't see a 3861-powered platinum watch with the "Nixon" bracelet in platinum as well at some point. To make it special, Omega could opt for a skeletonized version like the ones that came out in 1994. Back then, the skeletonization work was performed by Armin Strom. As you know, that company still exists, and it is located in Biel, just like Omega. Perhaps it could result in a nice future collab. Who knows?
Smaller Speedmasters in 2023
Many of you are craving smaller watches. The discussion around smaller or larger watches doesn't make much sense to me as people come in all shapes, colors, and sizes. It's difficult to create one watch that fits all, and it's even more difficult to state that a watch is too big or too small. Perhaps it is for you, but to others, it might be the perfect watch. Luckily, I am blessed with incredibly awesome wrists that allow me to wear watches in any size I want. Jokes aside, it's a matter of preferences and style. For a dress watch, I don't mind a small case, but for me, a tool watch should be somewhat larger to keep its dial clean and legible. That said, the 42mm for the Speedmaster Professional is the sweet spot, and it is not that much larger than the 39.7mm Speedmaster Calibre 321 because the bezel diameter and dial aperture are very similar. The Professional models have the larger case because of the crown guards, of course.
Speedmaster 38 "Moonwatch"
Still, I can imagine that some of you would prefer an even smaller Speedmaster chronograph, like the 38mm models. Unfortunately, these models are a bit feminine (with the exception of the black-dial model) due to the oval-shaped sub-dials. It would be neat if Omega could create a 38mm Speedmaster that has the looks of the Professional. In the past, there was the Speedmaster Reduced 3510.50, which ticked a lot of boxes. It was an amazing seller, and in recent years, the prices of these models in the pre-owned market skyrocketed.
A Speedmaster for the enthusiasts!
Last year, we saw some pretty amazing watches from Omega in the Speedmaster collection. I am talking about the Speedmaster Broad Arrow Calibre 321 in Canopus white gold, the Moonshine Gold models, and the Chrono Chime, for example. Though these watches are great, they aren't really within reach for most Speedmaster enthusiasts. Aside from whether I am right or wrong on the predictions that I made above, I hope that Omega will bring back Speedmaster models that speak to the collectors and are (financially) obtainable.
What new Speedmaster model would you like to see in 2023? Do you want more Moonwatch variations, or are you interested to see something entirely new? Let us know in the comments.