New Watch Release: 17.09 MING × Massena LAB Limited Edition
A pair of watches that are the bees knees
We can never get enough MING around here on Fratello and we are pleased to announce another new piece from the scorching hot brand. This time, there's a twist, though, with the first collaboration. Let's check out the new 17.09 MING × Massena LAB Limited Edition.
Collaborations are all the rage days and people love to see how two forces come together to create something appreciably different. With the new 17.09 MING × Massena LAB Limited Edition, we get that in not just one, but two new pieces. To be clear, we expected something else from MING on the exiting 17.09, but we didn't expect this. As we'll see, the result is something in keeping with the MING design ethos (clean and modern) but adds some whimsy as well.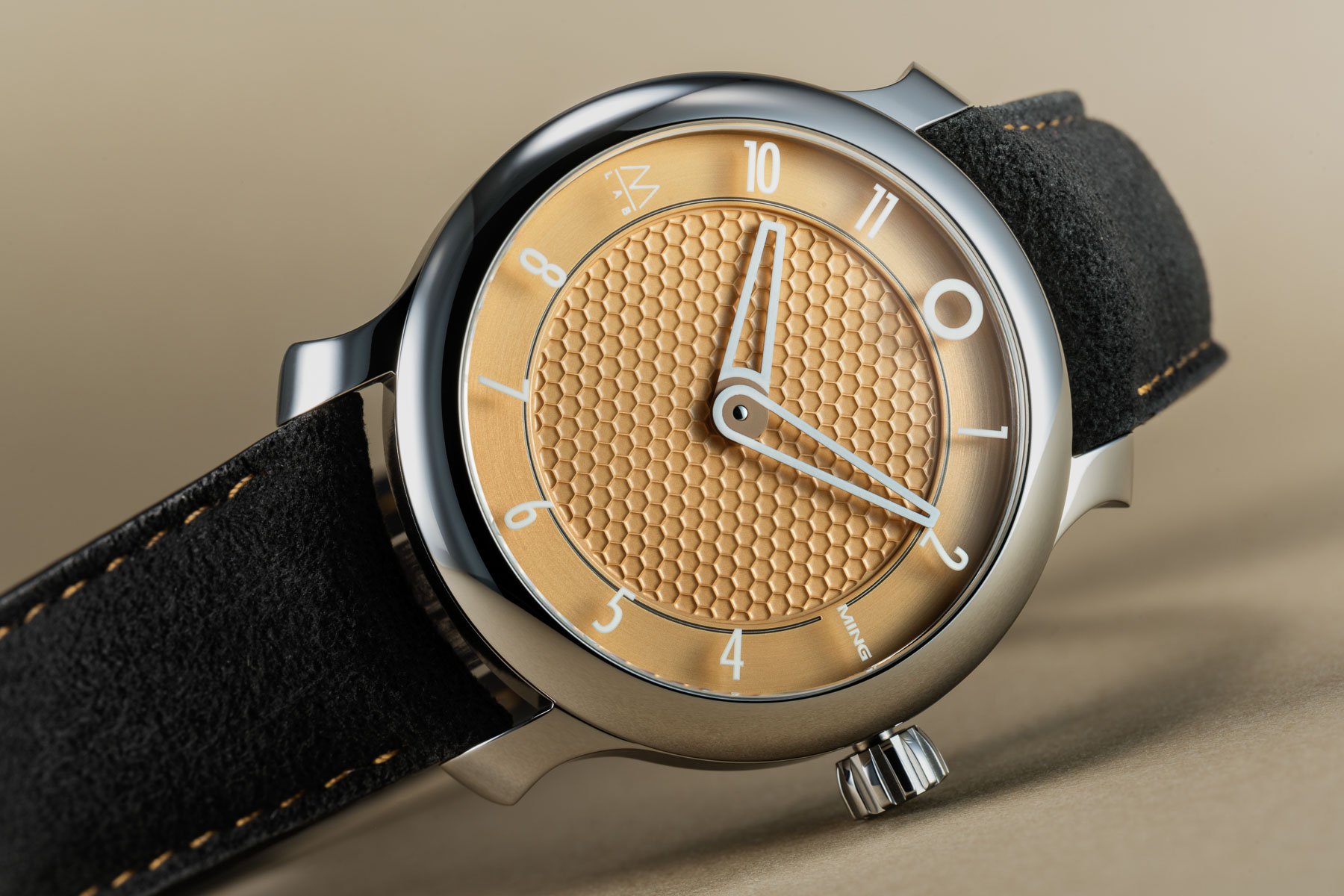 The 17.09 MING × Massena LAB Limited Edition
If you're not familiar with William Massena and his Massena LAB brand, check out their website. William is an industry veteran and has parlayed that experience into some pretty neat collaborations as well as launching his own watches. With a firm foot in the vintage world, he's usually sure to bring some inspired touches from some of his favorite pieces. Have a look at the Unimatic collaboration that Tomas discussed earlier this year and you'll begin to understand. The new 17.09 MING × Massena LAB pieces also call out pieces from yesteryear, but the link is decidedly more subtle. How very MING…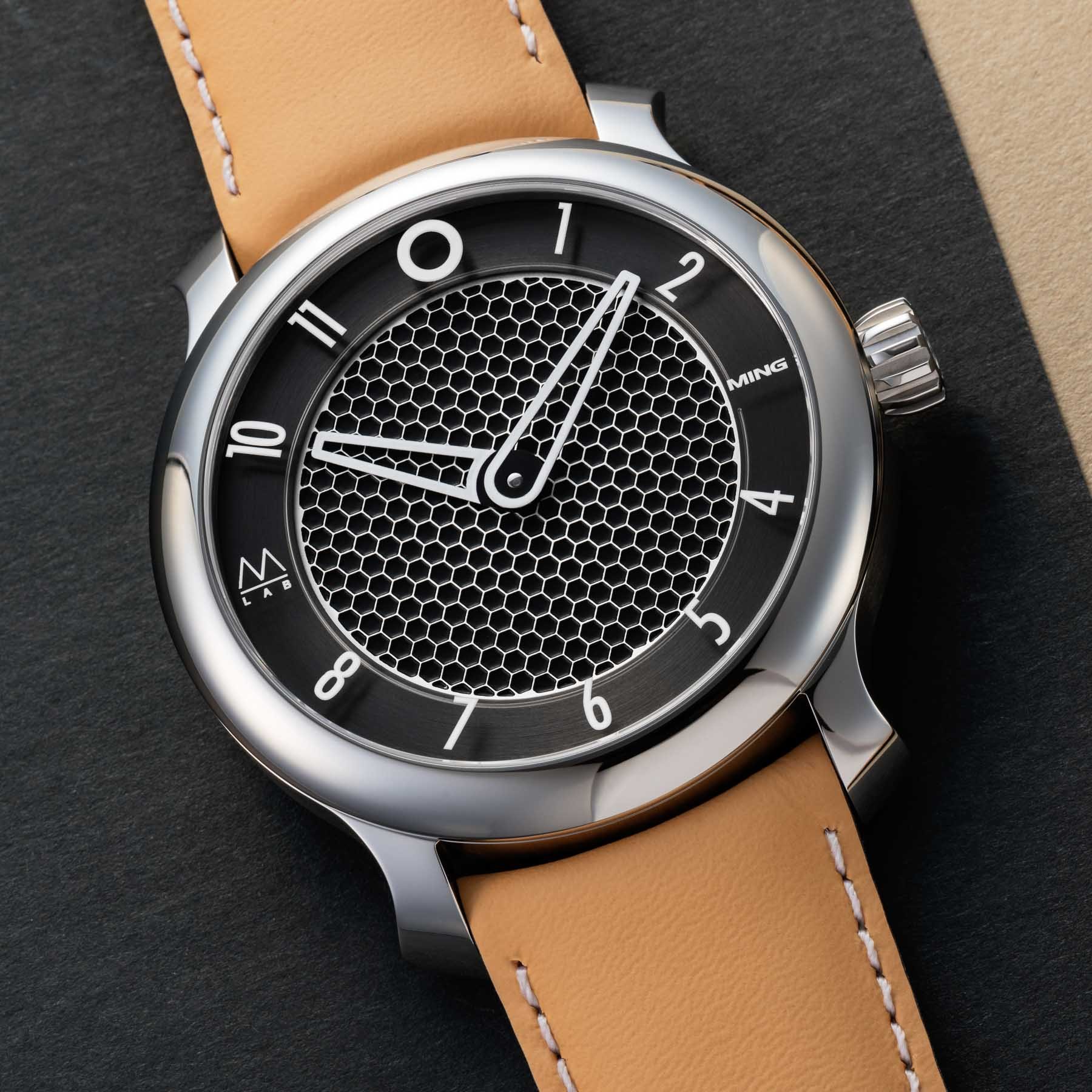 There's a bit of Rolex here…truly
Head back a month ago to our article on the MING 17.09 and do some compare and contrast. The foundation for the new 17.09 MING × Massena LAB pieces remains as well as the Sellita SW330-2 with an independent hour hand, but the dials are completely different. Massena likens the new honeycomb dial to mid-century Rolex dials with the same texture. Obviously, the effect is much larger here, but I think the pattern works really well here. It's more "organic" than what I'm used to on a MING, yet it stays on brand if that makes any sense.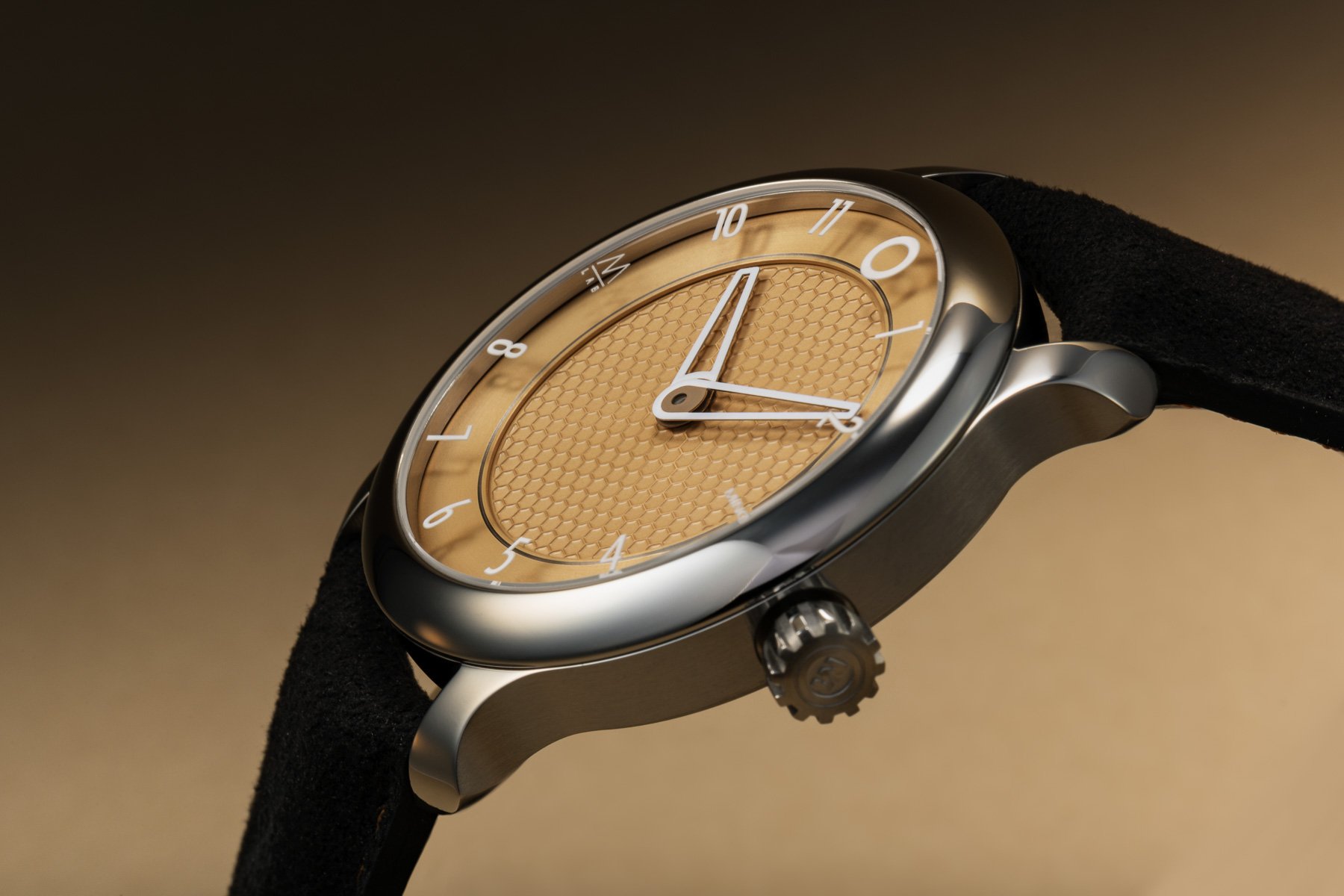 You'll also note that the watch uses Arabic numerals in lieu of stick markers. This harkens back to earlier MING models. In this case, the Super-LumiNova is applied to inscribed cavities underneath the crystal. Both the Massena LAB and MING logos make their way to 9 o'clock and 3 o'clock respectively. Luminous hands are on display and of course, there is no sweep second hand. Finally, Massena mentions that the Rolex 8171 provided the inspiration for the fully brushed 38mm case.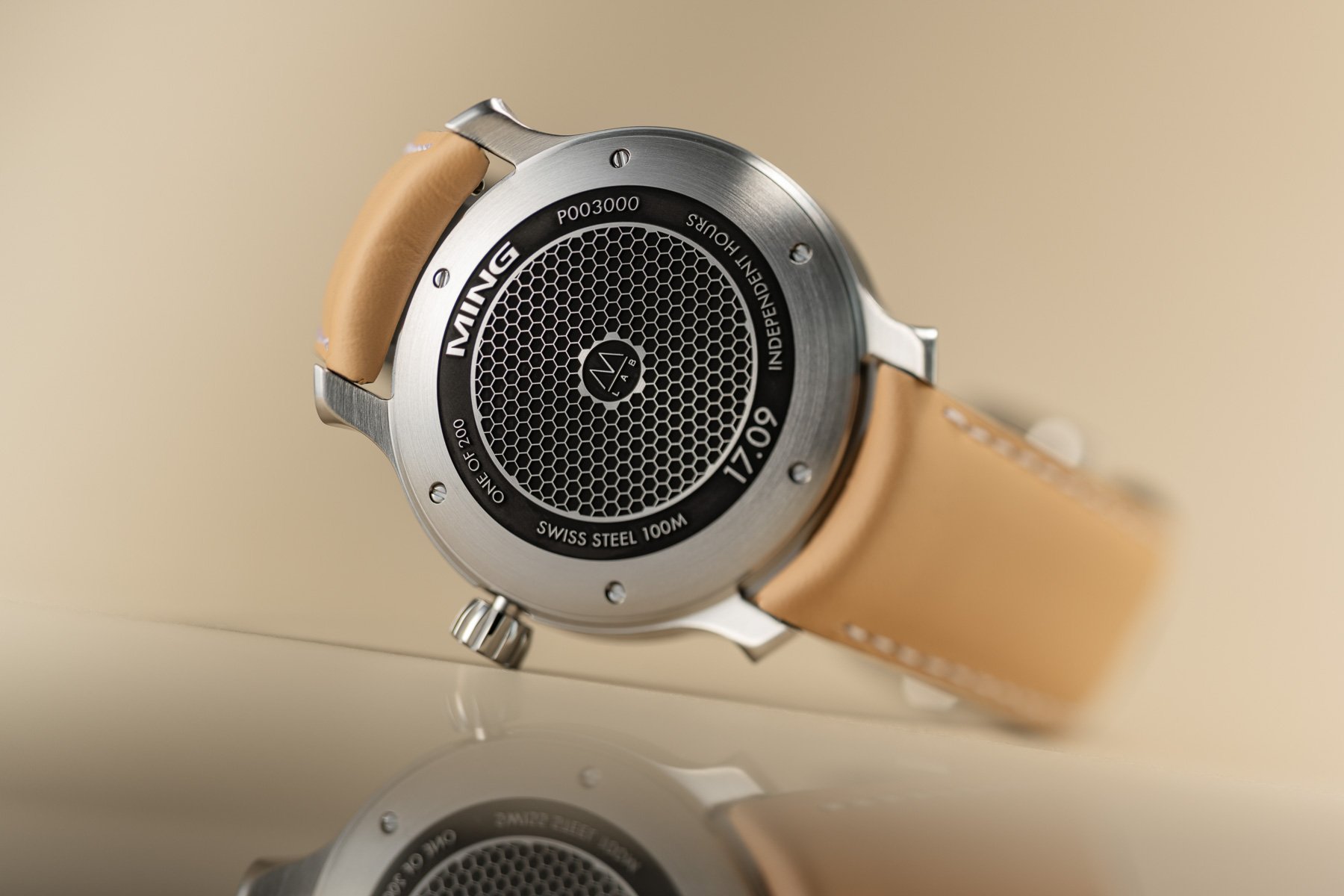 The case back continues the theme
The 17.09 MING × Massena LAB features a bespoke case back where the honeycomb theme continues. The closed case back makes mention of the movement modification and the limited edition count. Speaking of which, there will be just 200 pieces of this watch with 50 in Honey and 150 in black. The honey dial will come with a matching Jean Rousseau strap and the Flying Blade pin buckle. The black dial comes with a brown strap that uses orange stitching. Pricing will be $2,795 for the honey and $2,595 for the black. Watches go on sale May 20th at 10:30 am EST here and will begin shipping from the USA in July.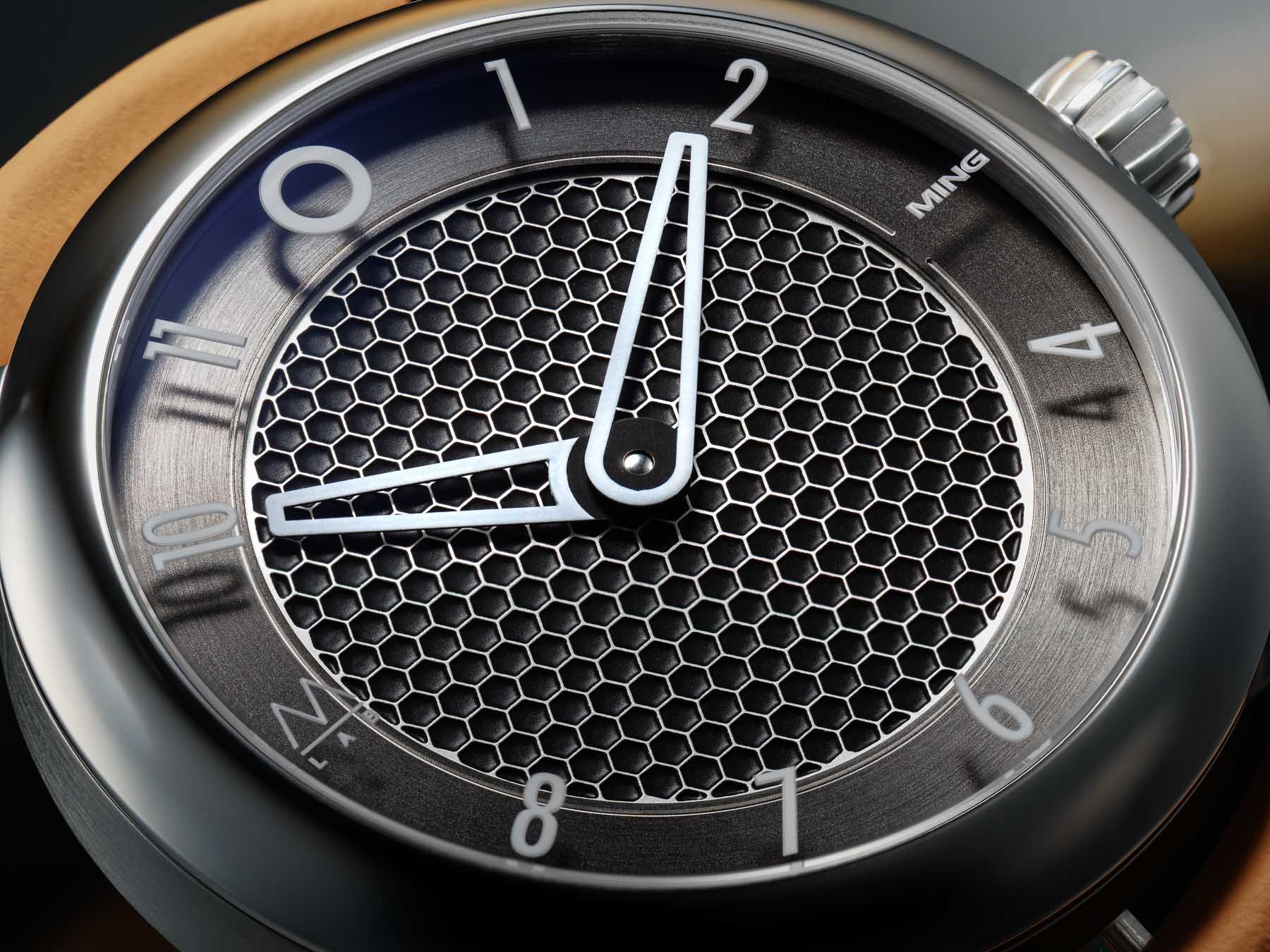 Final thoughts
Overall, you can count me as a fan of the 17.09 MING × Massena LAB pieces. We don't normally see a color like honey on a MING as the brand tends toward darker tones. That, for one, makes for a unique option. Still, I'd probably go after the black model because I like the high contrast details of the honeycomb pattern itself. Keen observers will also note that these watches are roughly $400 to $600 more expensive than a "regular" 17.09. I don't have any insight into higher production costs, etc, but I suppose the difference won't matter in the end. These will sell and probably very quickly. Would I change anything? Perhaps a bit less branding on the front, but that's about all.
You may recall that I ordered a blue 17.09. Am I sorry that I did after seeing these? I'm not sure, but it would have been a horse race. In the end, these watches seem like natural extensions for each brand. That seems like a pretty good result from collaboration, yes?
Watch specifications
Model
17.09 MING x Massena LAB
Dial
Honeycomb pattern dial in either Honey or Black
Case Material
316L Stainless Steel
Case Dimensions
38mm Diameter, 44mm Lug to Lug, 10mm Thickness, 20mm Lug Width
Crystal
Double-sided anti-reflective coating with inscribed indices filled with Super-LumiNova
Case Back
Closed steel back with special honeycomb engraving, individually numbered
Movement
Caliber: 300.M1 - based on the Sellita SW330-2, by Manufacturer Schwarz-Etienne
Water Resistance
100 Meters
Strap
Smooth calf in honey with brown alcantara lining, brown alcantara with brown rubber lining and orange contrasting stitching; quick release with curved fitting
Functions
Hours, minutes; independently adjustable hour marker
Price
$2,795 (Honey), $2,595 (Black)
Special Note(s)
50 Pieces (Honey), 150 Pieces (Black) - Individually Numbered out of 200 Deliveries begin July 2021