Speedy Tuesday – An Omega Speedmaster CK2915-2 On Auction Today
The Holy Grail for many Speedmaster collectors
Wait a minute? Didn't Bukowskis auction a CK2915 before for a record price?
Yes they did, and we reported about it here. We also published an interview with the collector who bought that CK2915-1 for a whopping $275,508 US dollars (including buyer's premium). You can read that interview here.
Speedmaster CK2915-2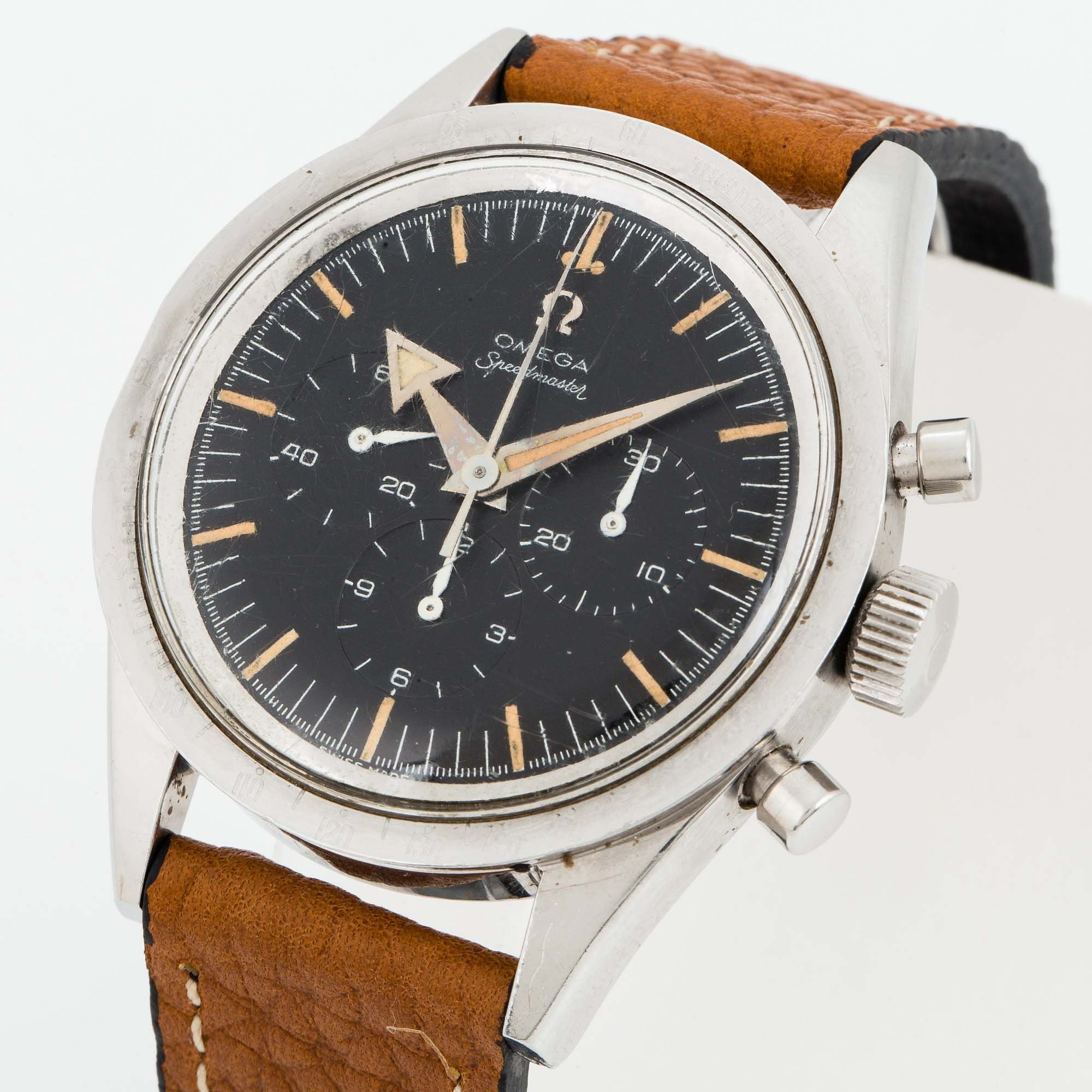 So now, it is time for another CK2915 for them to auction. This time, the 2nd iteration of the Speedmaster CK2915, indicated by a '-2' designator. Interesting enough, the first CK2915(-1) and this 2nd iteration CK2915(-2) are pretty similar to each other. The first generation Speedmaster CK2915 was only in production for a very short time, and during those first years of the Speedmaster production, it quickly became the watch that we know today as the 'Moonwatch'. More changes occurred during those first 10 years than in the 50 years after. That's only logical of course, as Omega soon realized that they should cherish and keep the Moonwatch as-is for fans and collectors. Even with its significant history, Omega doubted whether it would make sense to keep it in production at some point. But luckily they did. If you aren't into the hand-wound caliber, Hesalite crystal, a non-WR (well, not really at least) case etc. you can always consider a Speedmaster caliber 9300, Speedmaster Racing (caliber 9900) or Dark Side of the Moon edition.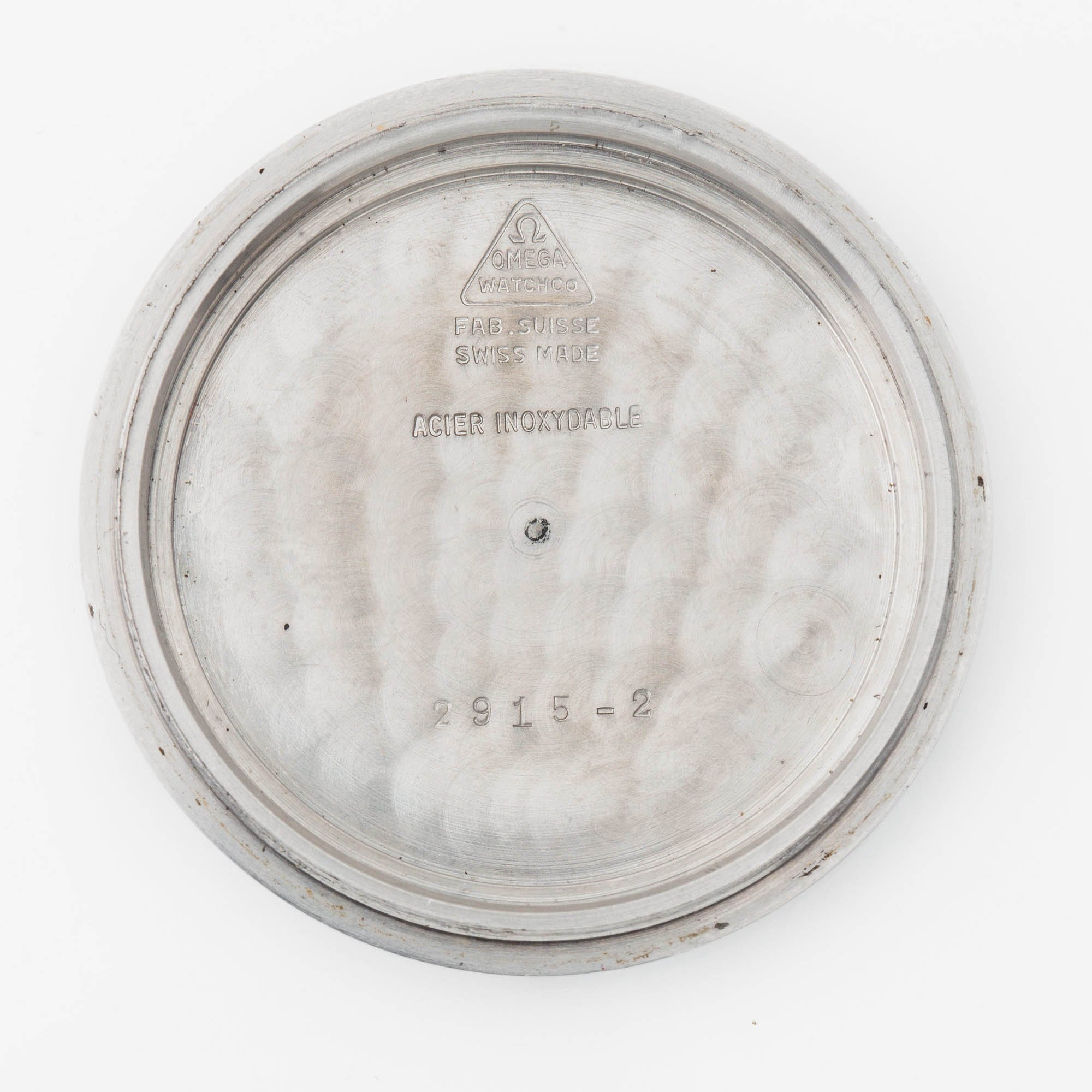 Back to this Speedmaster CK2915-2. The only difference to discover between the very first models and this -2 version, is that the case back hasn't been stamped with the case maker's logo ("HF" which stands for Huguenin Frères) on the inside. For everything else, this CK2915-2 is as good as a CK2915-1. The later CK2915-3 was a bit of a mix-up between the CK2915 and the later CK2998. You can find several versions of the CK2915-3 that has elements of both references, the later CK2915-3 models had a black bezel and Alpha hands, instead of a steel bezel and the typical Broad Arrow hands.
We also need to realize that at the time, watches were just watches, and collecting them wasn't really a topic.
Provenance is everything, but what if…
The Speedmaster CK2915-2 was in production for about a year, from 1958 to 1959. In total, the first generation Speedmaster was in production from 1957 till 1959, when the CK2998 took over (till 1963). You will find some contradicting production years some times for these old references because Omega had the tendency to have several references in production at the same time. So there's no 'hard' transition year or month for many of those references, they were just being produced and sold simultaneously with the follow-up reference. Some older catalogues even show two succeeding references next to each other.
When you are in the market for a rare piece like this Speedmaster CK2915-2, you want to be sure everything is correct. A bit of provenance is therefore also important. In this case, Bukowskis claims that this watch has been in the drawer for the past 20 years. The person who originally bought the watch left it to his son who received it in the late 1970s. The watch has always been in the same family, ever since it was purchased in the late 1950s. Unfortunately, there's no letter or other proof that this is the case. We also need to realize that at the time, watches were just watches, and collecting them wasn't really a topic. The only thing that might help is if there are photos available of the owner(s) wearing this Speedmaster CK2915. But would you feel comfortable with pictures of you, your dad or granddad floating around as provenance with a watch?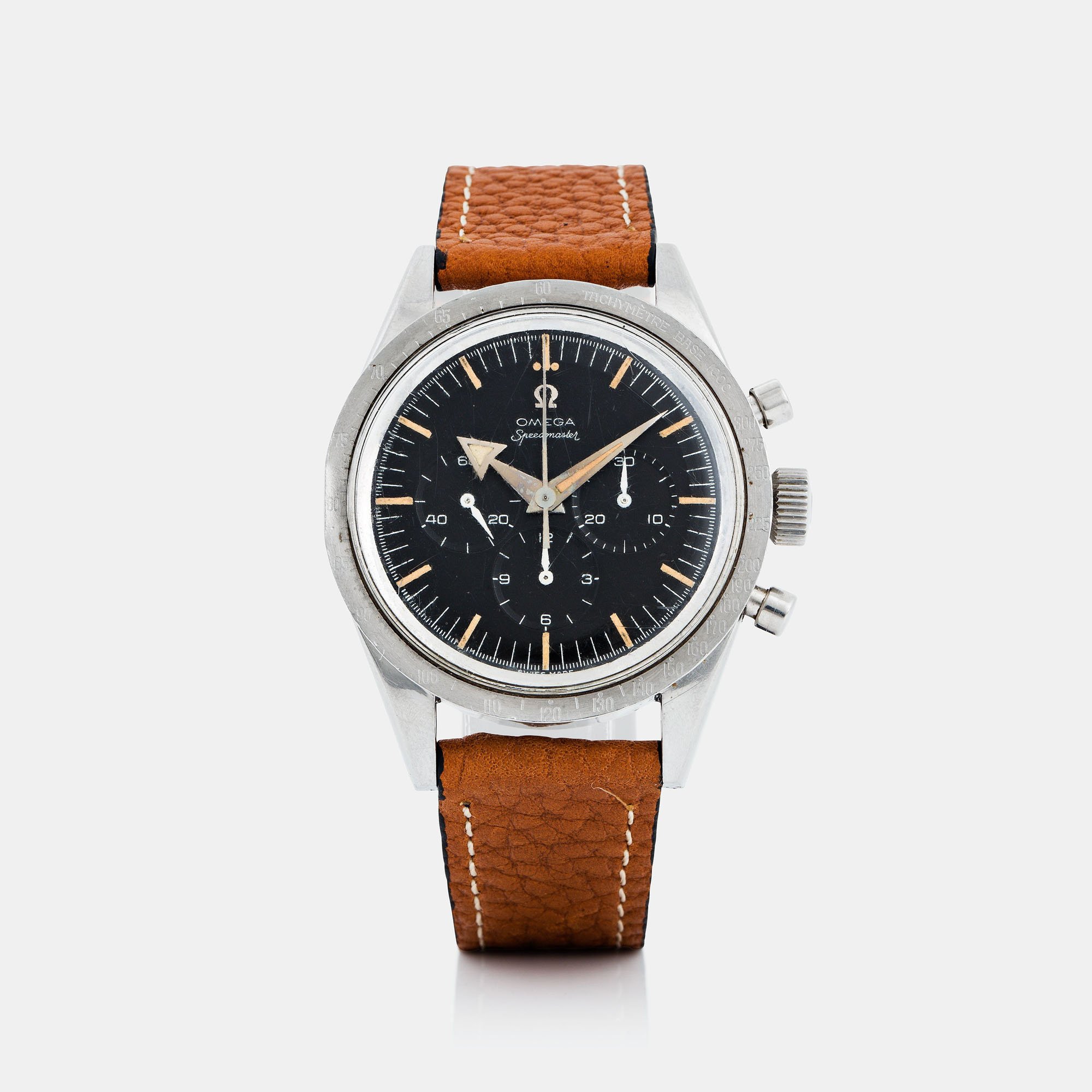 So in this case, it is down to the trustworthiness of the auction house and the condition of the watch. Also, Omega's extract of the archives can indicate a pretty accurate production or delivery date. The extract, however, is not available in their auction lot (or at all). The extract of the archives are very useful (we described the entire process in this article), but only indicates what watch (model, reference number) left the Omega manufactory in Bienne on which date and to which country. It doesn't say anything about the condition today, whether the hands, dial, bezel etc. have been replaced, or not. So for this, we need to rely on the experts of the auction house. Some times, you can see on the photos provided whether parts are replaced, but this is not always the case and then an expert watchmaker is needed to take things apart and study the hands, dial etc himself. For the premium that an auction house charges (in this case 22%), you should be able to rely on their description. Most auction houses also will refund if, in the end, something is wrong with the watch in terms of originality/authenticity.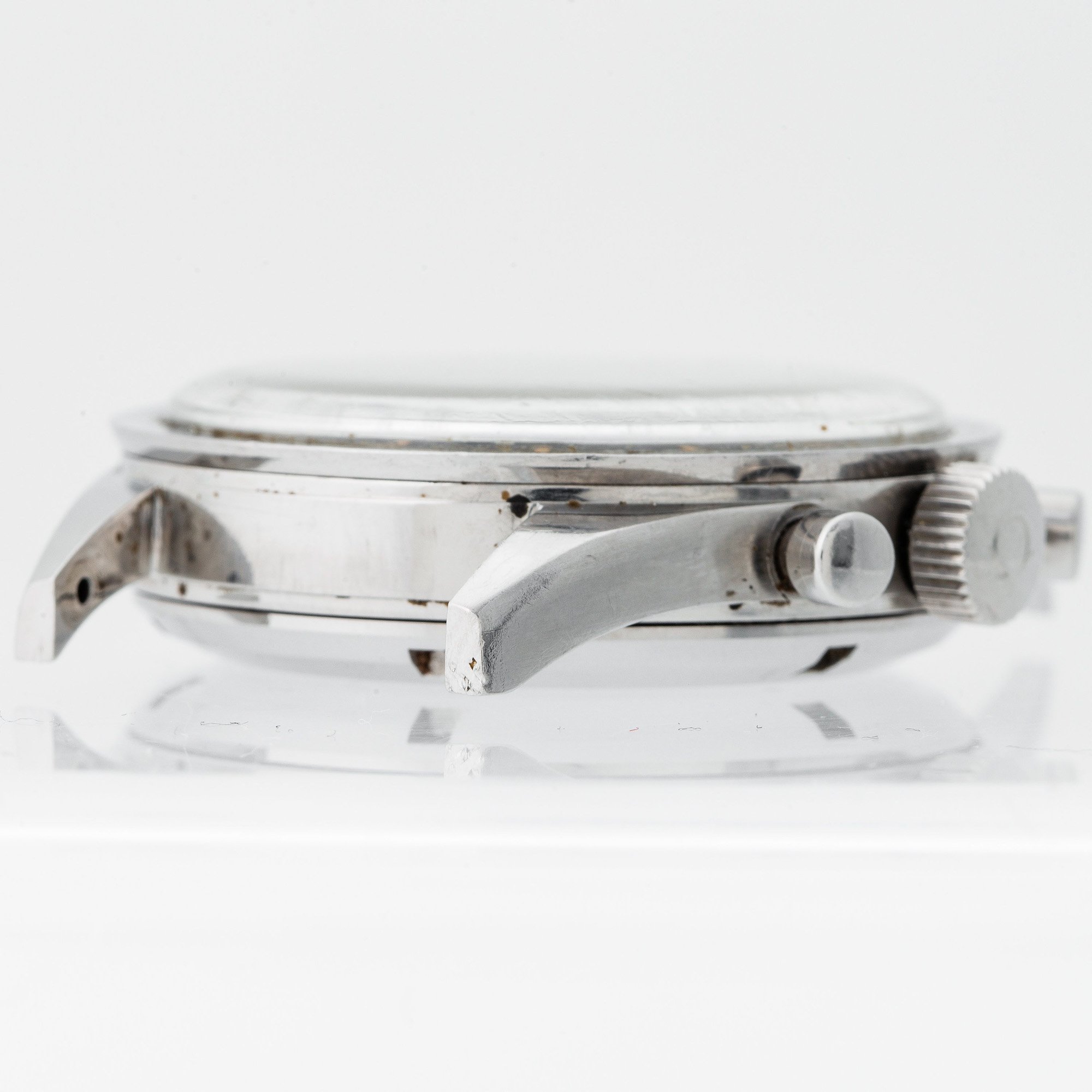 A quick look at the Speedmaster CK2915-2 in this auction tells me that the crown has been replaced at some point. It has 32 teeth as opposed to the first crowns with just 24 teeth (and a flat feet Omega logo). Of course, when you actively wear a watch and have it serviced, the crown has been probably replaced at some point, to prevent dust and moisture from entering the watch. I am always a bit 'non-purist' when it comes to these things, I rather have a watch that has been properly taken care of, than one that is all original but is technically not 100%. The case and case back show signs of wear, and so does the bezel. It has a severe dent at 9 o'clock. There's quite a bit of dirt on this watch, which is how I like them best, to be honest. Often, these are the most honest pieces you can buy.
The dial appears to be original and is of the 2nd type (referred to as A2, with an oval O, OMEGA printed with enough space between the applied logo that it could have another 'OMEGA' printed in between with the same font size), the hands show a bit of corrosion, radium on the dial and hands look intact.
Caliber 321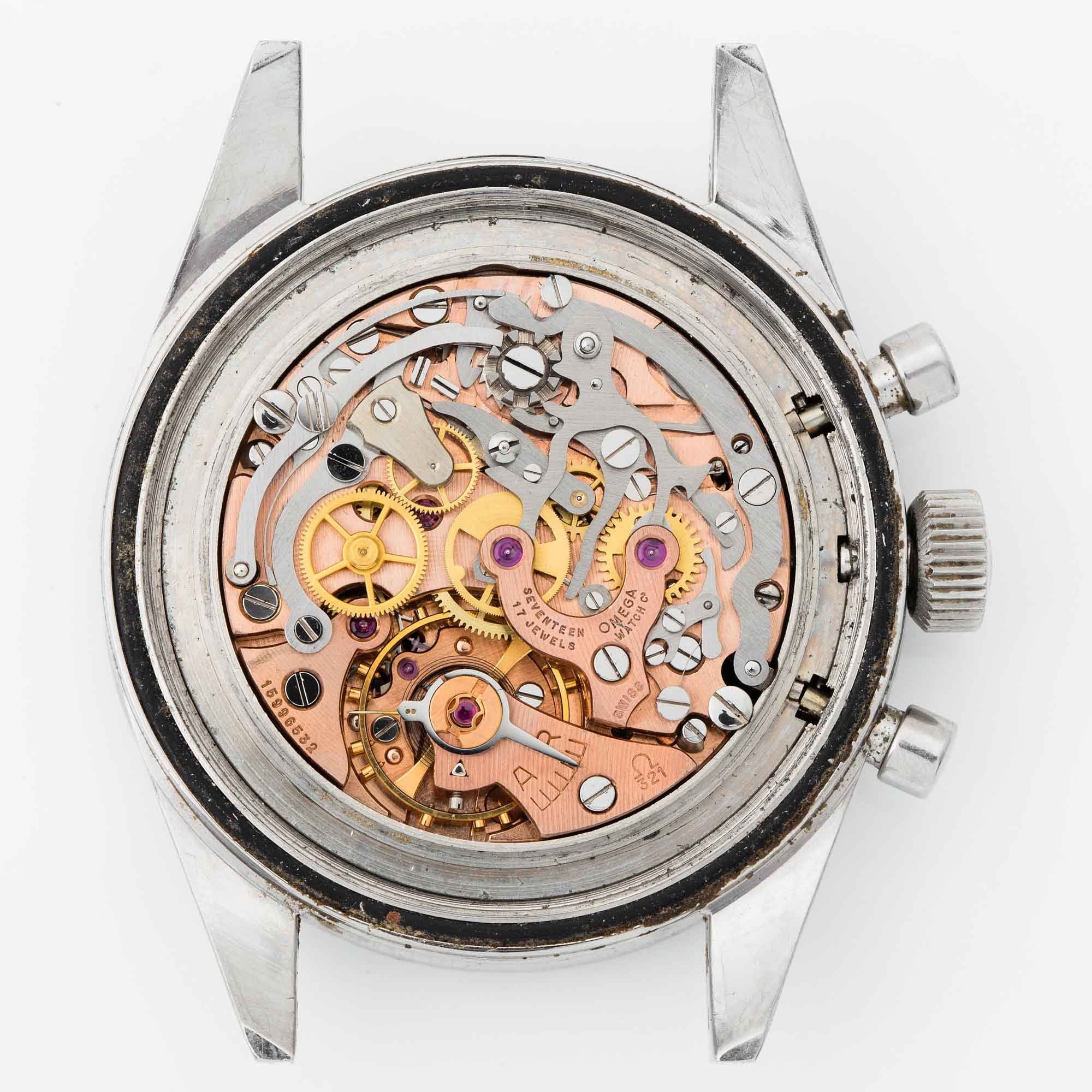 Inside the Speedmaster CK2915-2 is Omega's caliber 321 movement. A chronograph movement with column-wheel mechanism, ticking at 18,000vph. Omega announced the rebirth of this movement back on January 7th of this year, during our Speedy Tuesday GTG in Bienne. This movement has been developed based on the original Lémania 27 CHRO C12 movement. There are a few iterations of the caliber 321 movement, but this CK2915-2 has the first version that was used between 1957 and 1963. This movement has a diameter of 27mm and has three registers, at 3, 6 and 9 o'clock. The power reserve is about 45 hours. I am not sure whether this movement has been serviced in the past, but given the marks on the screw heads and the hand-engraving on the case back, I would think it has seen some servicing in the past. The lot description doesn't include a condition report.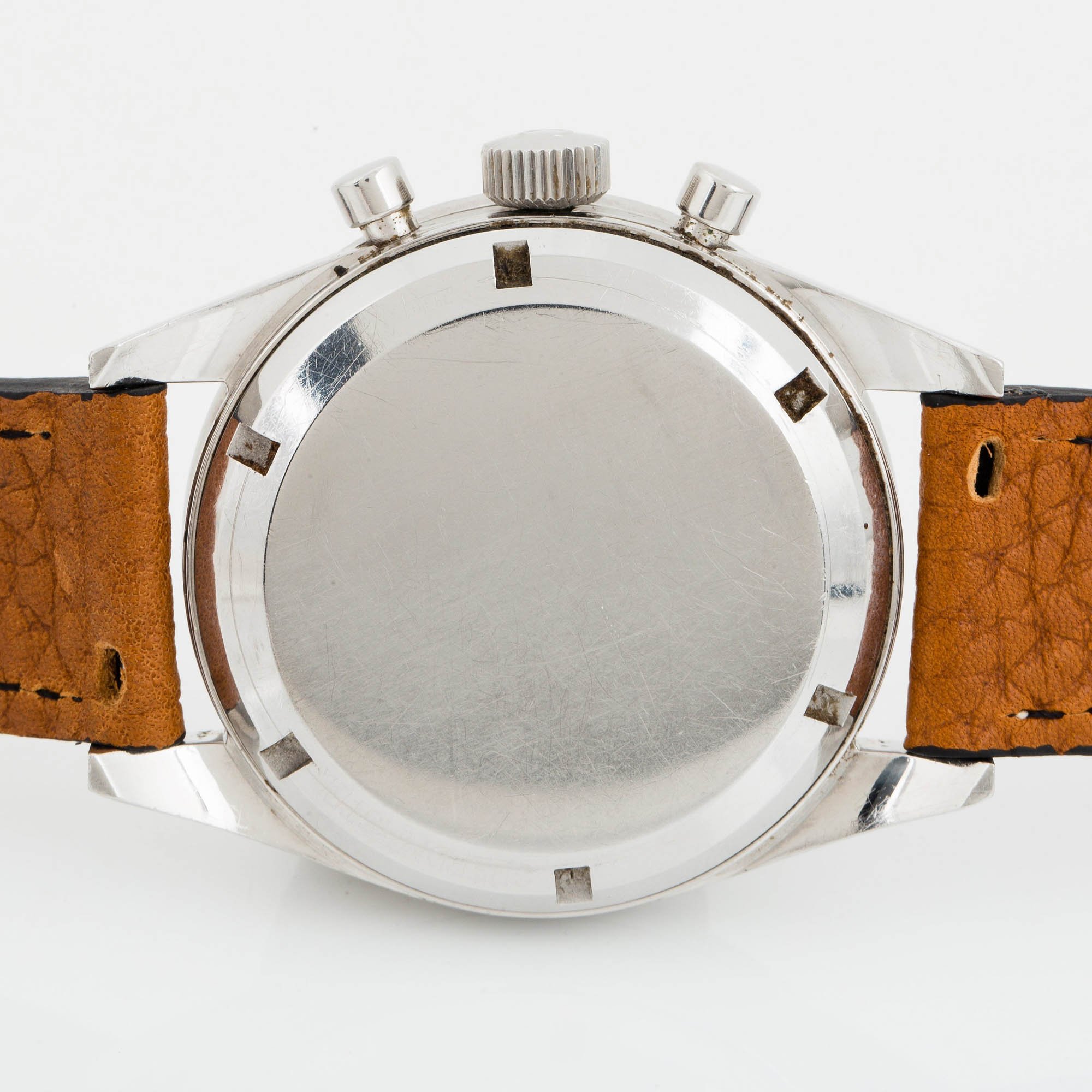 The estimate for this Speedmaster CK2915-2 is approximately 115.000 Euro, but I would not be surprised if it would go beyond that
Homework
If you are bidding on this watch, make sure to have done your homework. The estimate for this Speedmaster CK2915-2 is approximately 115.000 Euro, but I would not be surprised if it would go beyond that, with the most recent auction results for a CK2915. Today, the price of a CK2915 is heavily depending on its condition, but a nice one will still fetch way over 100.000 Euro, especially on auctions. What I noticed is that if something is wrong, even a wrong set of hands or wrong bezel will cause the watch to remain unsold many times. Finding original parts is a horrible project and will cost you a disproportionate additional amount of money. This means that you should always do your homework!
The Speedmaster CK2915-2 lot can be found here. It is part of Bukowskis Important Timepieces 614 auction that will take place today, in Stockholm, at 1pm local time. It has some more interesting Speedmasters, so make sure to take a look.
Update: This CK2915-2 hammered at 900,000 SEK, ex. premium. This resulted in a total amount of approx. €105,000.-. Less than expected, but the provenance was too little apparently for most collectors. The watch was also questioned on forums, which did not help.