Speedy Tuesday — The Discontinued Speedmaster FOiS
The First Omega in Space
The Speedmaster First Omega in Space is now being discontinued. What makes the Speedmaster FOiS 311.32.40.30.01.001 so special and do you need to order one while you can?
The word has been out for a while already: the Speedmaster FOiS is being phased out. Omega also confirmed to us that it's over and done with. In a lot of countries, they are already sold out and not being restocked. In some countries, you might still be lucky to find one at an Omega boutique or an authorized dealer.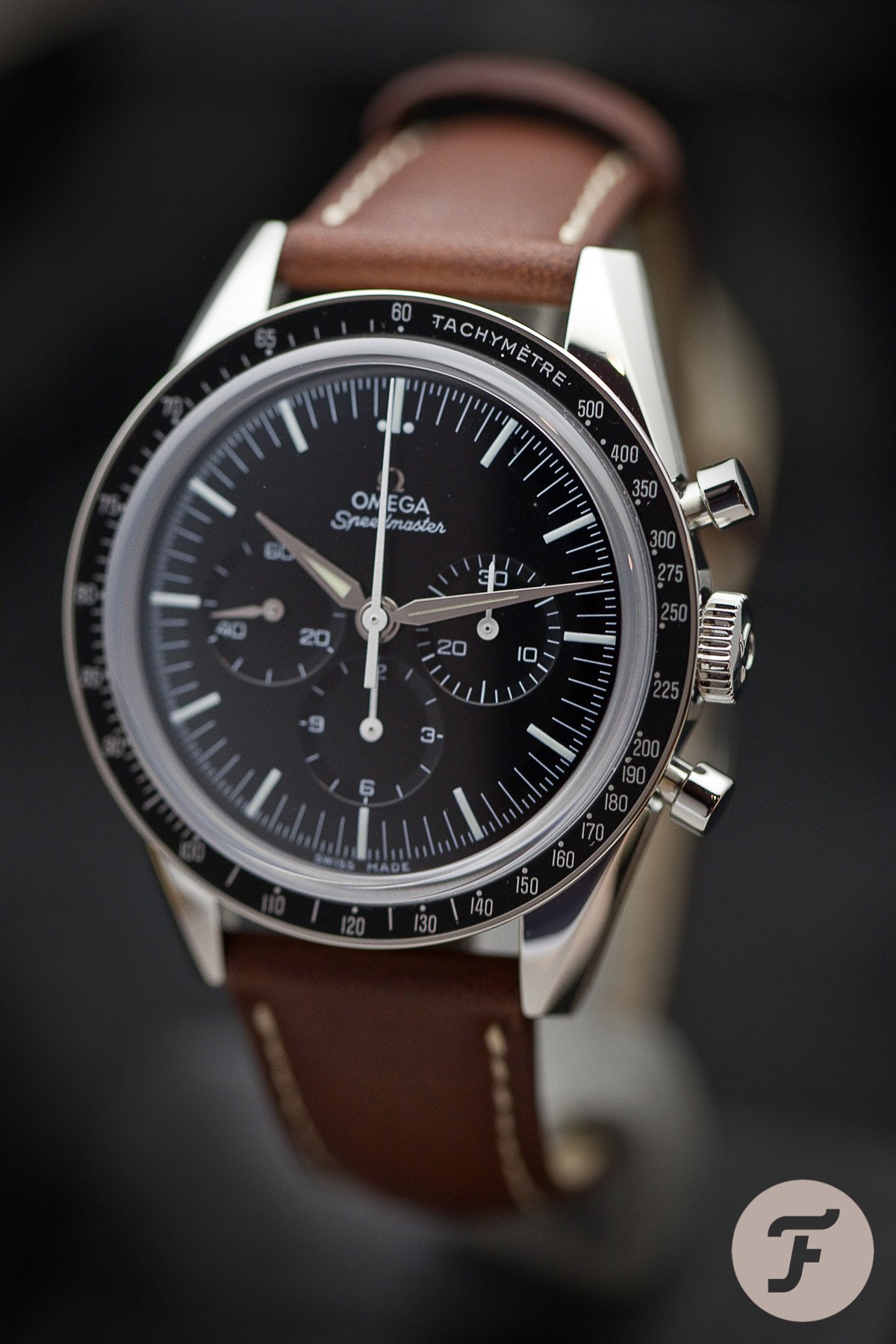 Although I like the design and idea of the watch, I never felt a lot of excitement for the Speedmaster First Omega in Space. Mainly due to the sapphire crystal and the modern case back. The number of votes for this watch during our Speedmaster World Cup was overwhelming, though.
There seems to be a lot of love for this watch, but that might also have been triggered by the rumors that the Omega Speedmaster FOiS watch was about to be discontinued. In our team of editors, there are at least three guys that have a Speedmaster FOiS in their collections. To me, that speaks volumes. Let's have a closer look at the Speedmaster FOiS, find out why it is so popular all of a sudden, and whether you should be after one.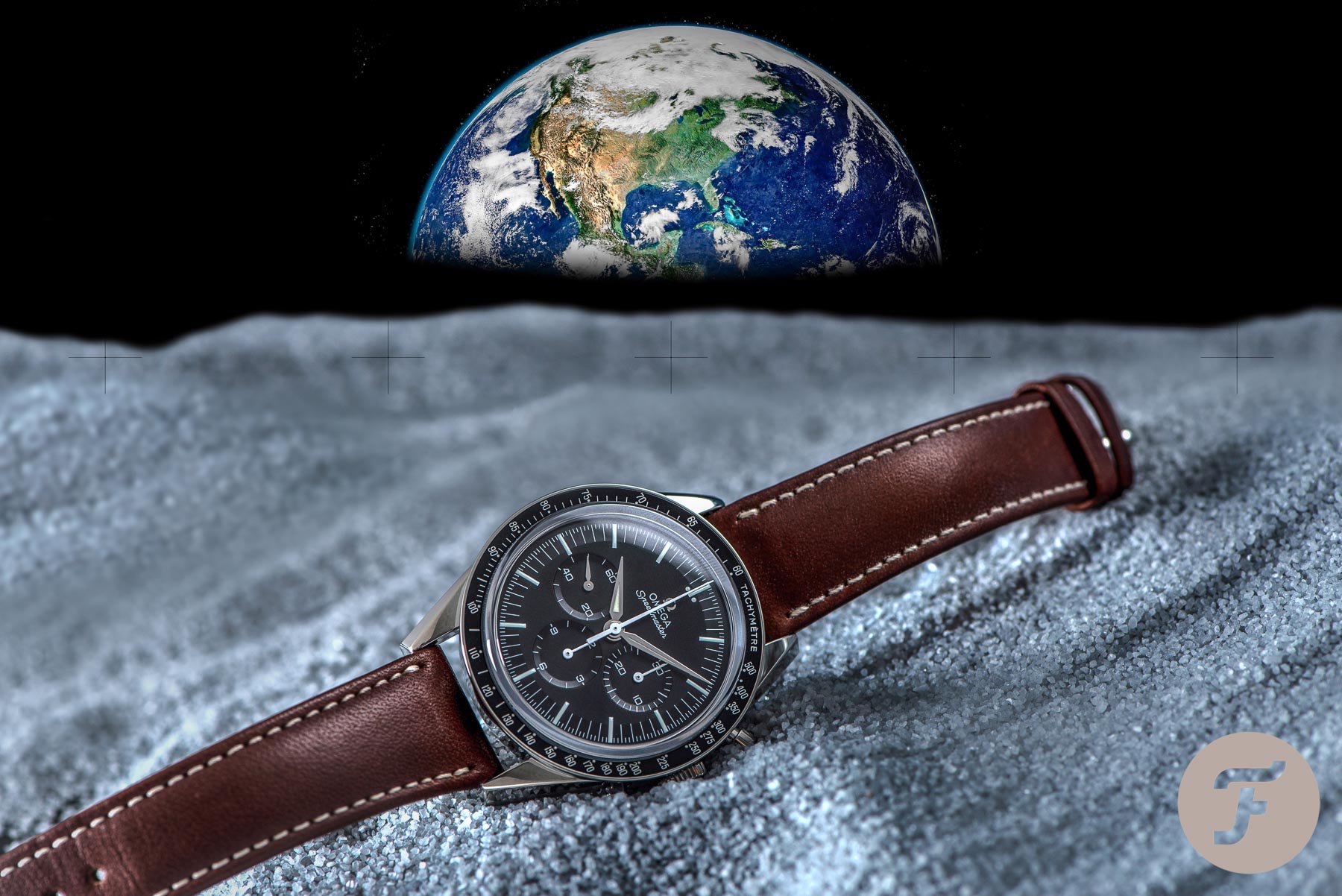 Speedmaster FOiS 311.32.40.30.01.001
The Speedmaster FOiS was introduced during the Baselworld show in 2012. A Speedmaster with a 39.7mm diameter on a strap, inspired by the original Speedmaster CK2998 (2nd generation of Speedmaster watches). It was Omega's VP Jean-Claude Monachon (Head of Product and Customer Service) that told us back then that it was a clear decision it needed to be on a leather strap, not with a bracelet. At the time, I would say that Omega also didn't have the appropriate bracelet for this Speedmaster FOiS model.
Also different from the regular Speedmaster Professional Moonwatch (3570.50 at the time) was the use of a sapphire crystal (only) and a modern case back, with an embossed Seahorse logo. Interestingly, the Speedmaster FOiS is a numbered edition. Each model has its unique number on the case back as well as the date (October 3rd, 1962) this Speedmaster was first used in space by astronaut Wally Schirra on NASA's Mercury-Atlas 8 mission.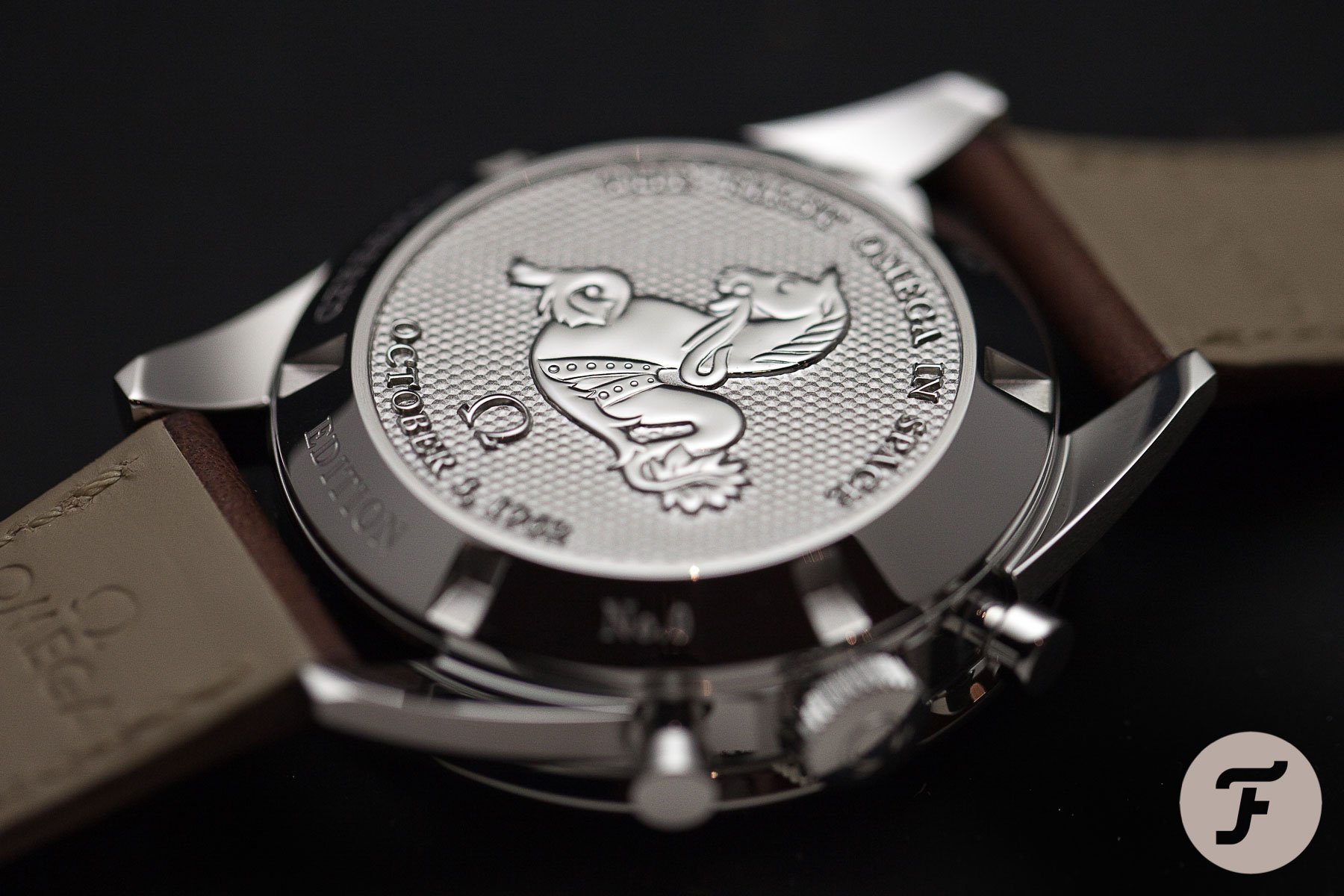 CK2998 — Schirra's Watch
Most interesting about the Omega Speedmaster FOiS is its inspiration: the Speedmaster CK2998. In 2012, Omega did not have the possibility to use the caliber 321 movement or produce a proper stainless steel bracelet. The result is the best they could do at the time, and truth to be told, it looks rather nice and with a total production of approximately 15,000 pieces, it is not bad at all!
The original Speedmaster CK2998 was in production from 1959 till 1962. It was succeeded by the 105.003. If that reference looks family, that's because it is the one now known as the Moonwatch. It was sent to NASA for testing and the rest is history.. Yes, there also was a 105.002 for a few months, but that's basically a CK2998 using new reference number coding.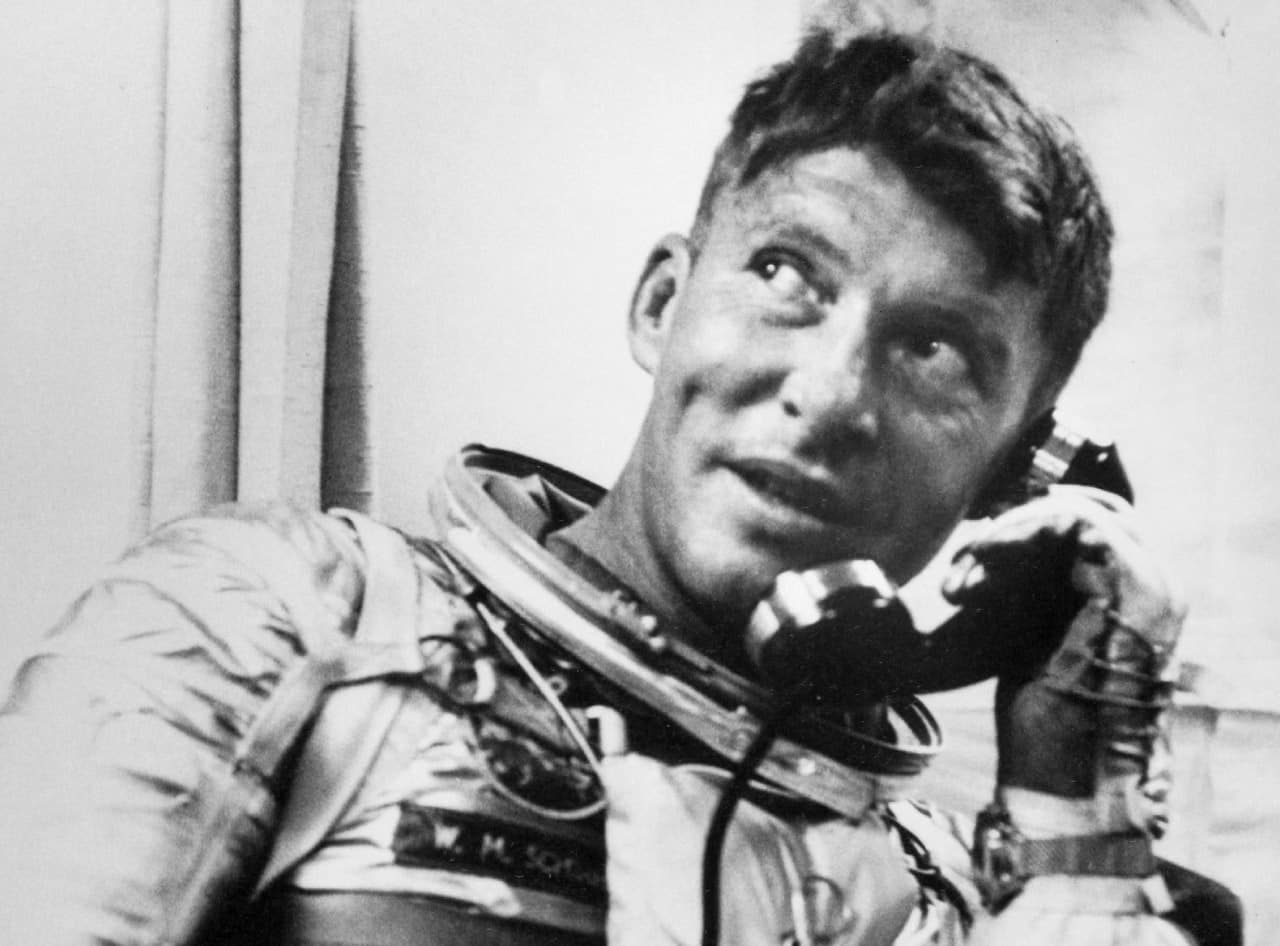 The story goes that astronauts Schirra, Slayton, and Cooper bought their Speedmasters privately. Wally Schirra and Gordon Cooper wore theirs in space (Schirra during the MA-8 mission, Cooper during the MA-9 mission). Schirra being the first to wear an Omega Speedmaster in space, so hence the name Omega gave to the watch in 2012.
It is not an exact copy
So how does the FOiS compare to the original 2nd Gen Speedmaster, the CK2998? The original CK2998 was powered by caliber 321, of course. As you know, this movement was later discontinued when reference 145.022 was introduced in 1968. Aside from the movement, the sapphire crystal, the case back, and, perhaps most noticeably, the case, are not exact reproductions.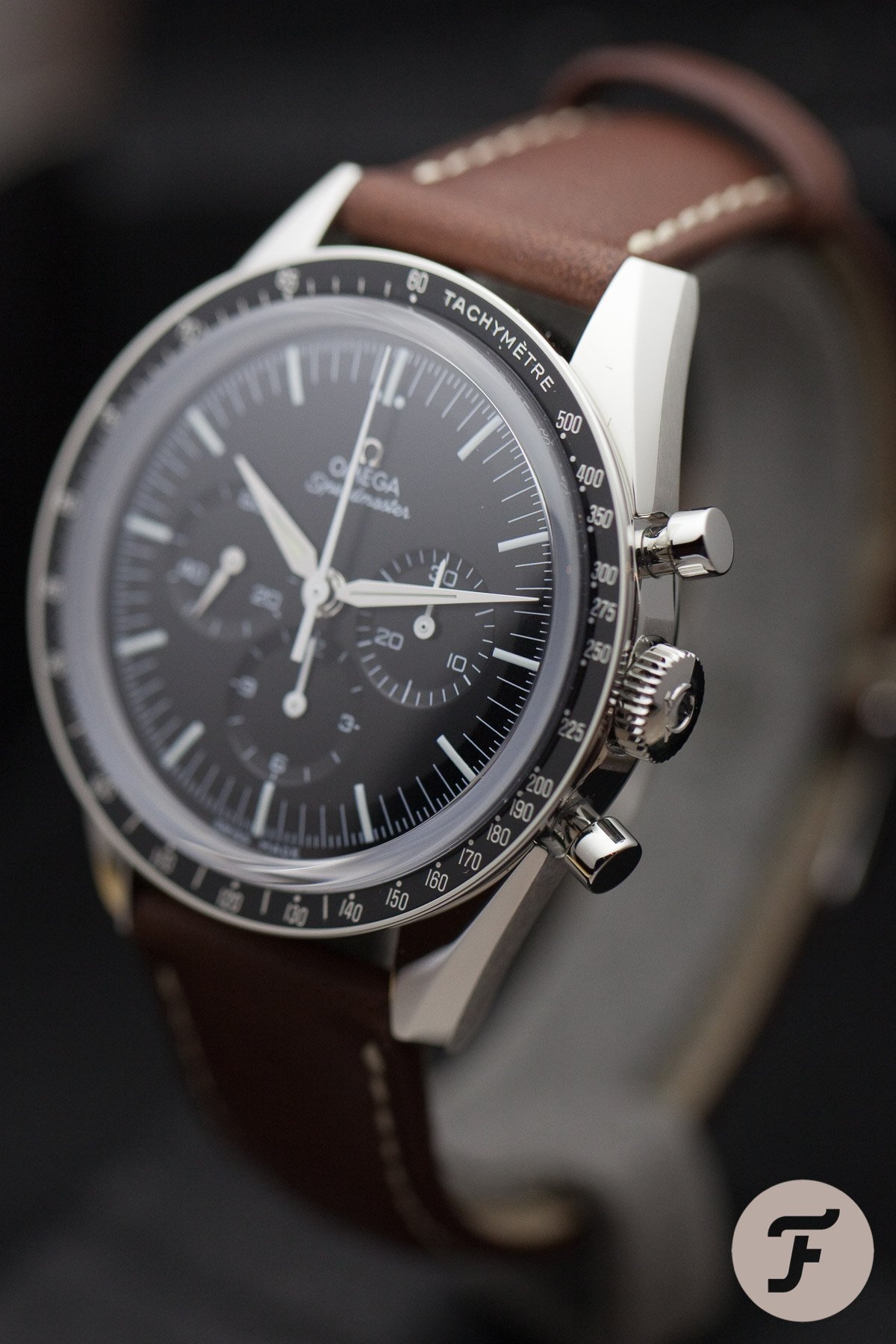 The original CK2998 (or any of the first three generations of Speedmasters) didn't come with these faceted lugs. In that regard, the Omega Speedmaster Calibre 321 "Ed White" from 2020 is a better reproduction. According to Omega, any faceted lug on an original CK2915, CK2998, or 105.003 has been added afterward during service.
This CK2998 is highly sought-after. When sold in good condition, they fetch high prices during auctions and sales. Omega's Speedmaster FOiS was not intended to be a serious alternative for the original CK2998, but more as a tribute for enthusiasts and collectors.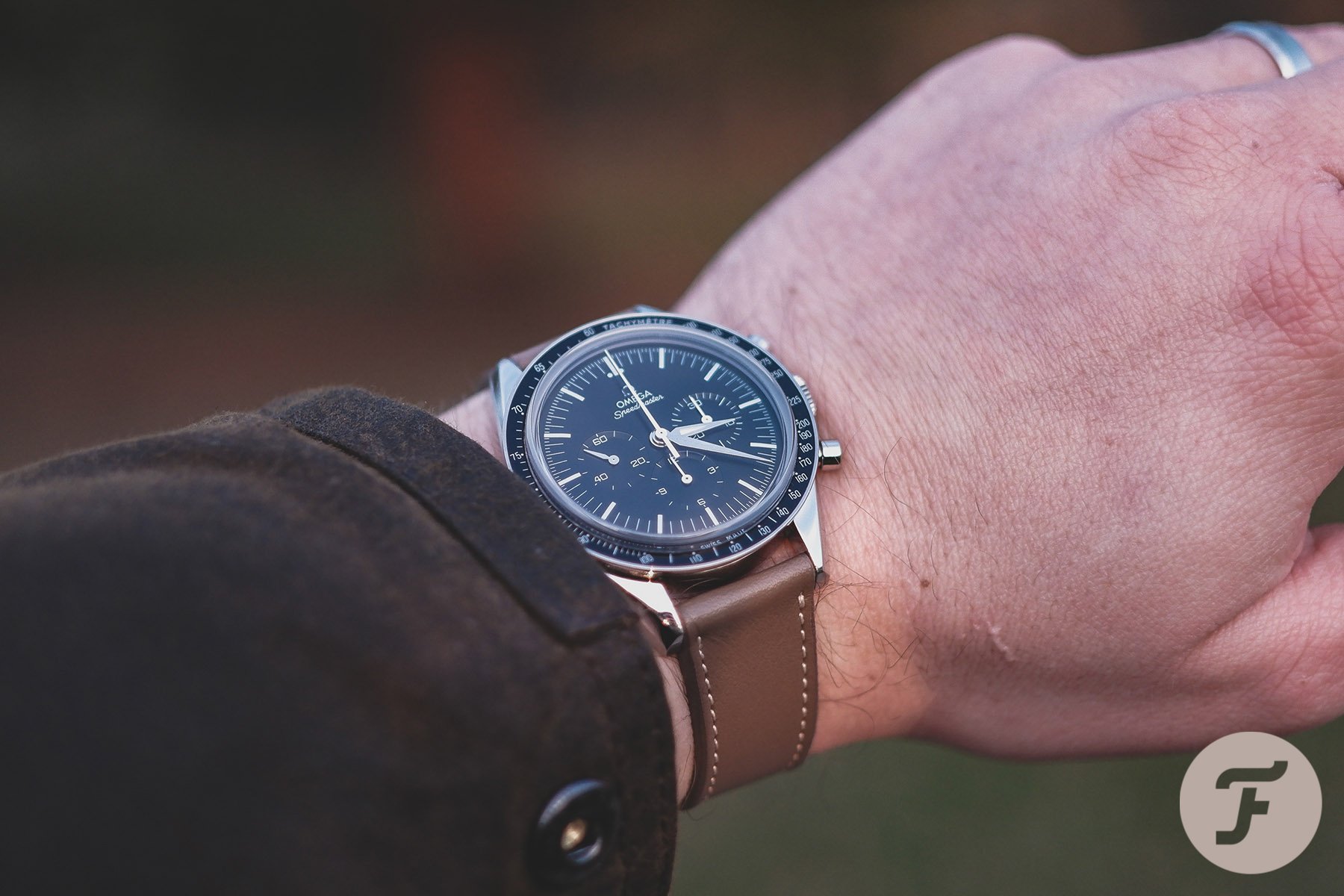 Numbered Edition
Omega plays a bit with the limited edition, special edition, and numbered edition releases. A limited edition has a certain and communicated cap on the final production number. A special edition doesn't necessarily need to be limited or numbered at all. In addition to the serial number, a numbered edition has a unique number (usually) engraved somewhere on the watch.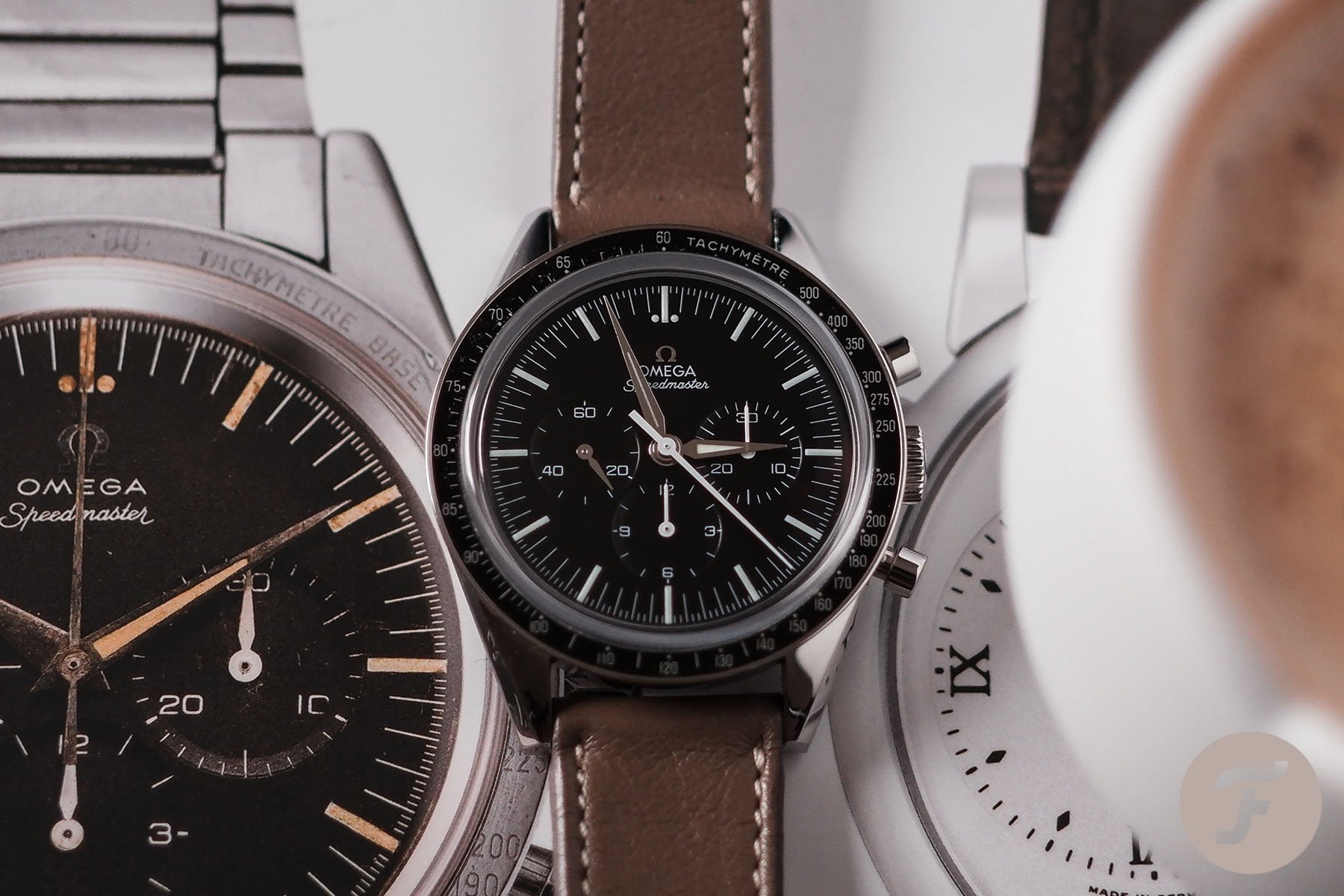 What all these types have in common, is that they can be seen as a project. And all projects will come to an end, at some point. For the Speedmaster FOiS, that end is now. After a production run of approximately 15,000 pieces, Omega decided to stop producing the Speedmaster FOiS. That is not an official number but is an estimate based on the highest numbers we've seen floating around.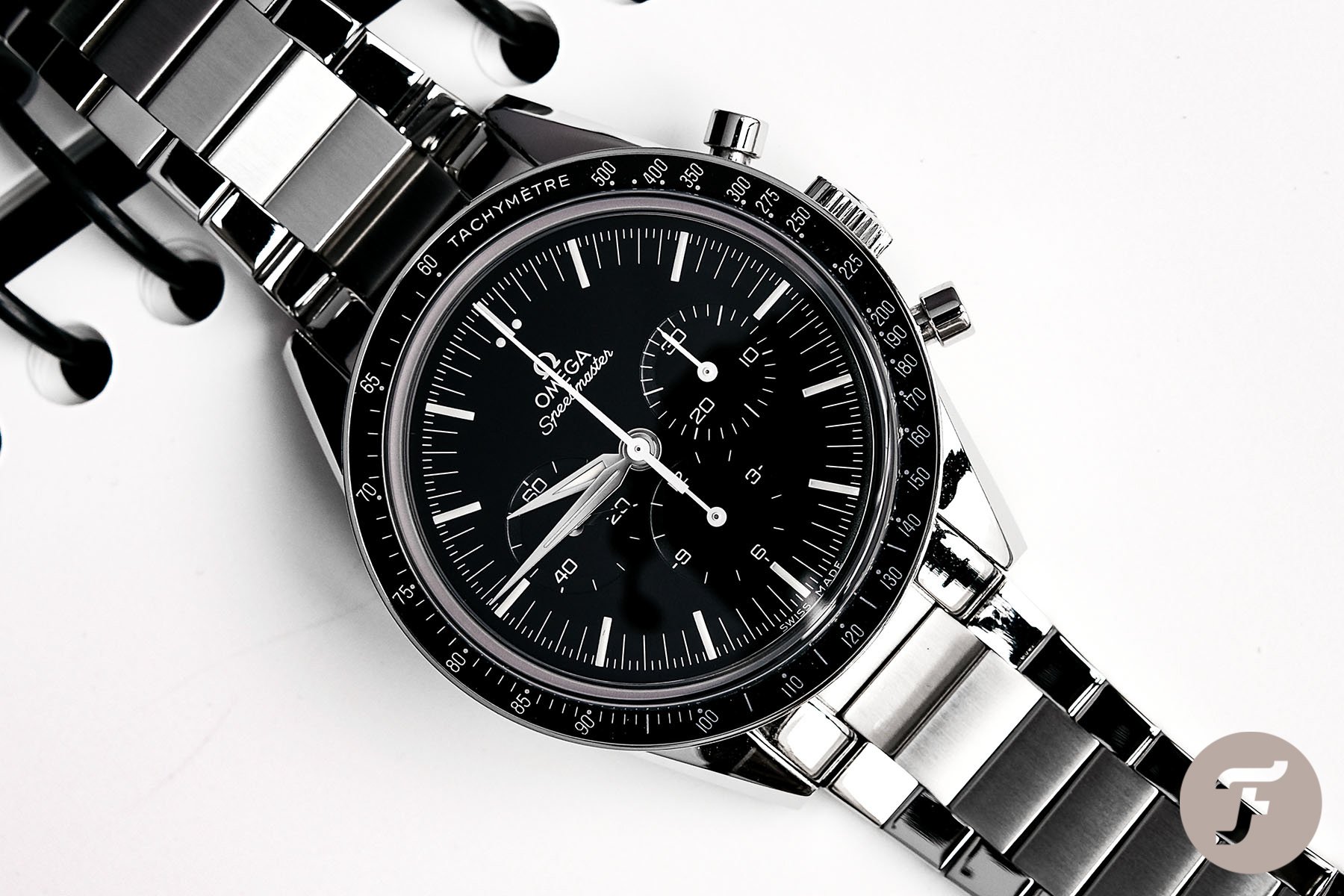 An increased demand
It is interesting to see that suddenly the demand for them increased. My guess is that it is not only because of the discontinuation of the Speedmaster FOiS but also because for some people, it is an interesting alternative to the Speedmaster Calibre 321. Especially when equipped with a bracelet, it shares a similar appearance (except for the hands, for example) with the Calibre 321. While the latter retails for €14,000, the Speedmaster FOiS has a retail price of €4,700. And of course, those two watches have a lot of differences, but in the end, to the untrained eye, the watches look very similar.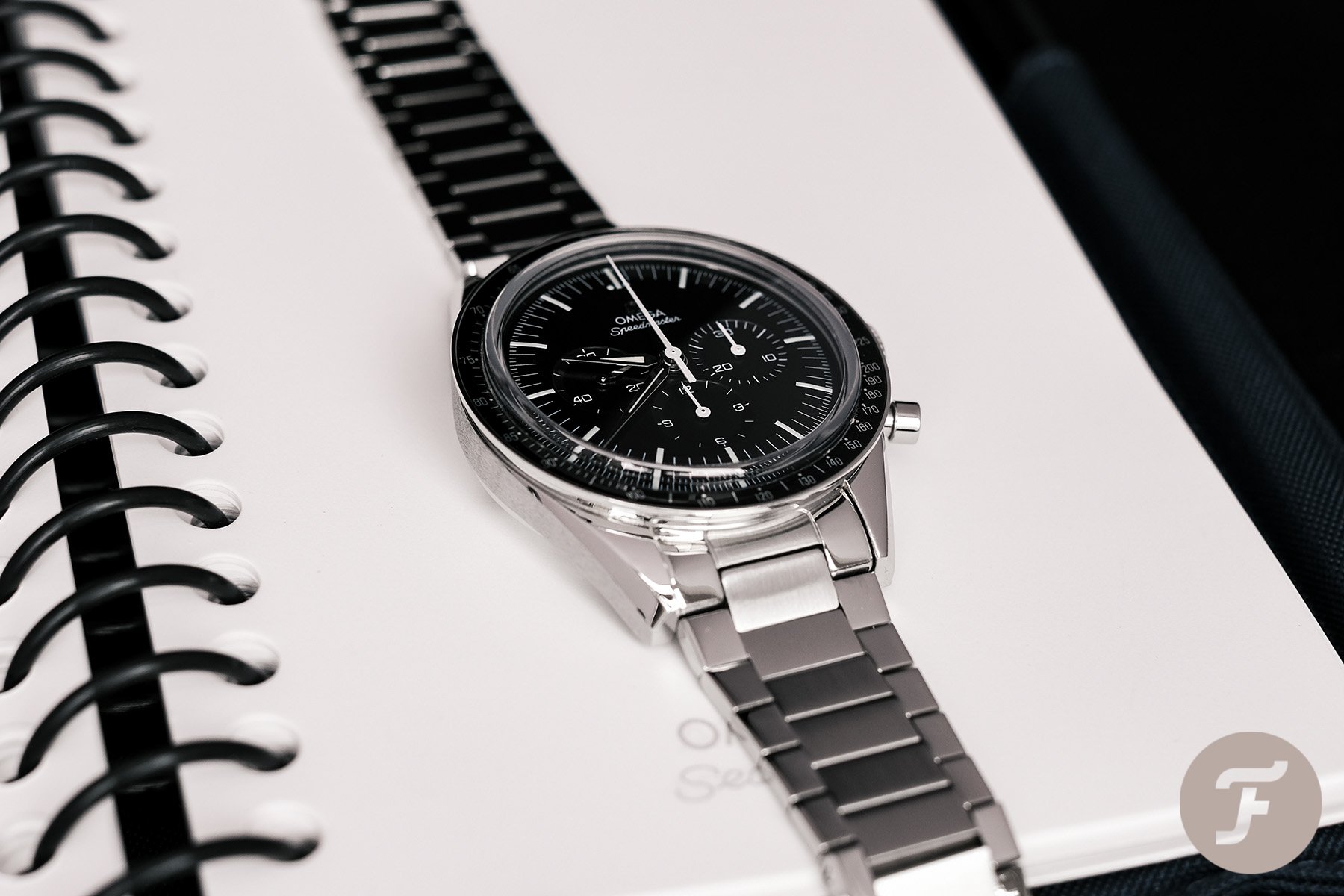 There isn't much known about the real reason for the discontinuation of the Speedmaster FOiS. Was is just time? Did the demand drop? Or, does it have to do with the announced arrival of the new Speedmaster Professional "Moonwatch" fitted with caliber 3861? That might be the case, as the Speedmaster FOiS uses the caliber 1861. Will we see another Speedmaster FOiS with a caliber 3861? Personally, I don't think so. At least not for now. Surely, the focus will be on the new Moonwatch models and the Speedmaster Calibre 321. The spin-offs of the Speedmaster FOiS, the CK2998 re-editions (including the H10 Hodinkee), were all limited editions and not in the regular collection any longer.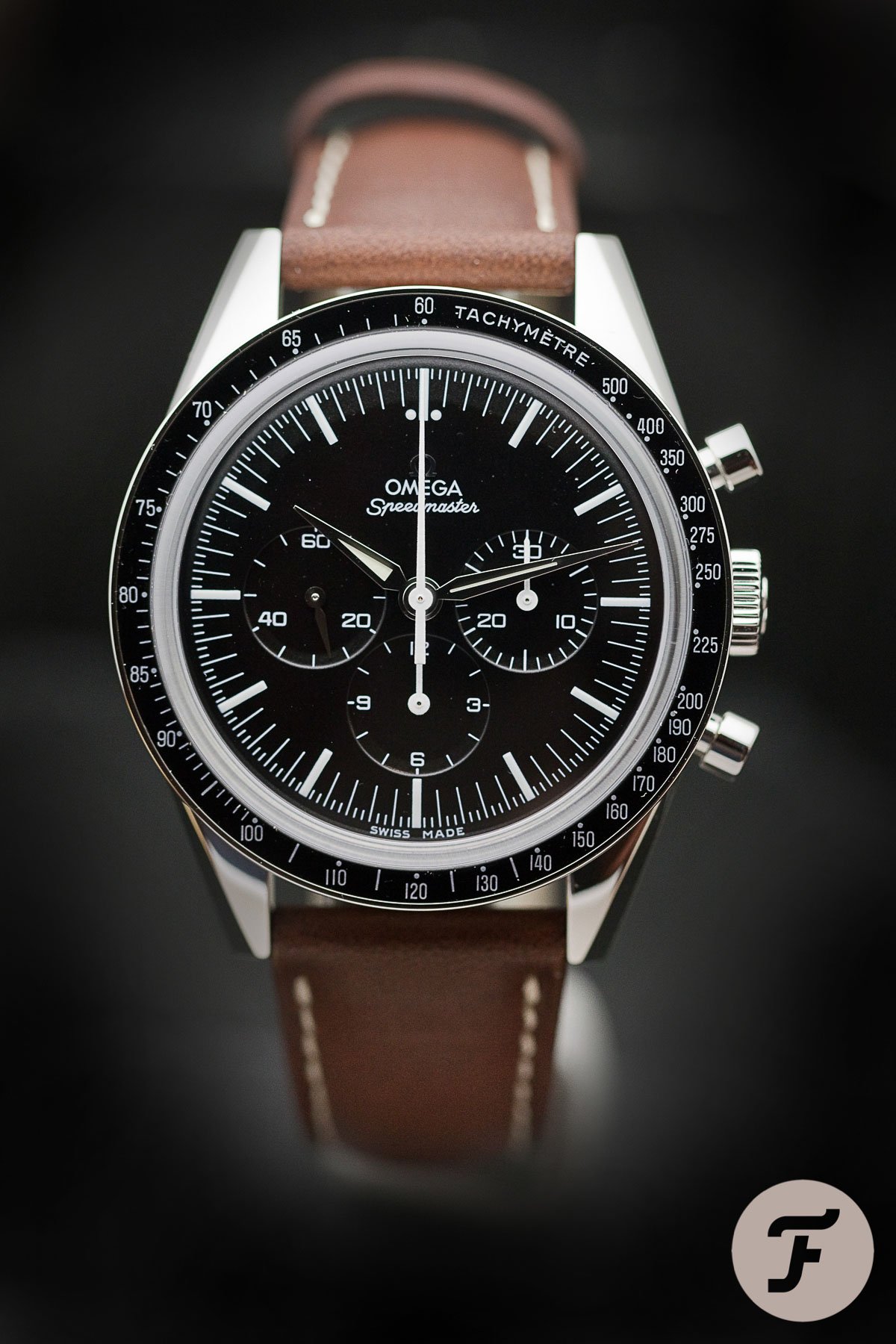 Price development of the Speedmaster FOiS
As soon as the rumors started that this model will be discontinued, a sudden "Fear Of Missing Out" was created. It appears that some rushed out to see if they could still snatch one. For some of them, it might have been a wake-up call. A watch that has been on their horizon for a while, and never got to pull the trigger now suddenly have an urgent reason to do so. Others might see the purchase of this discontinued Omega Speedmaster FOiS as an investment. The prices for a pre-owned Speedmaster FOiS show a little increase indeed, but I am not sure this will be the next big thing though.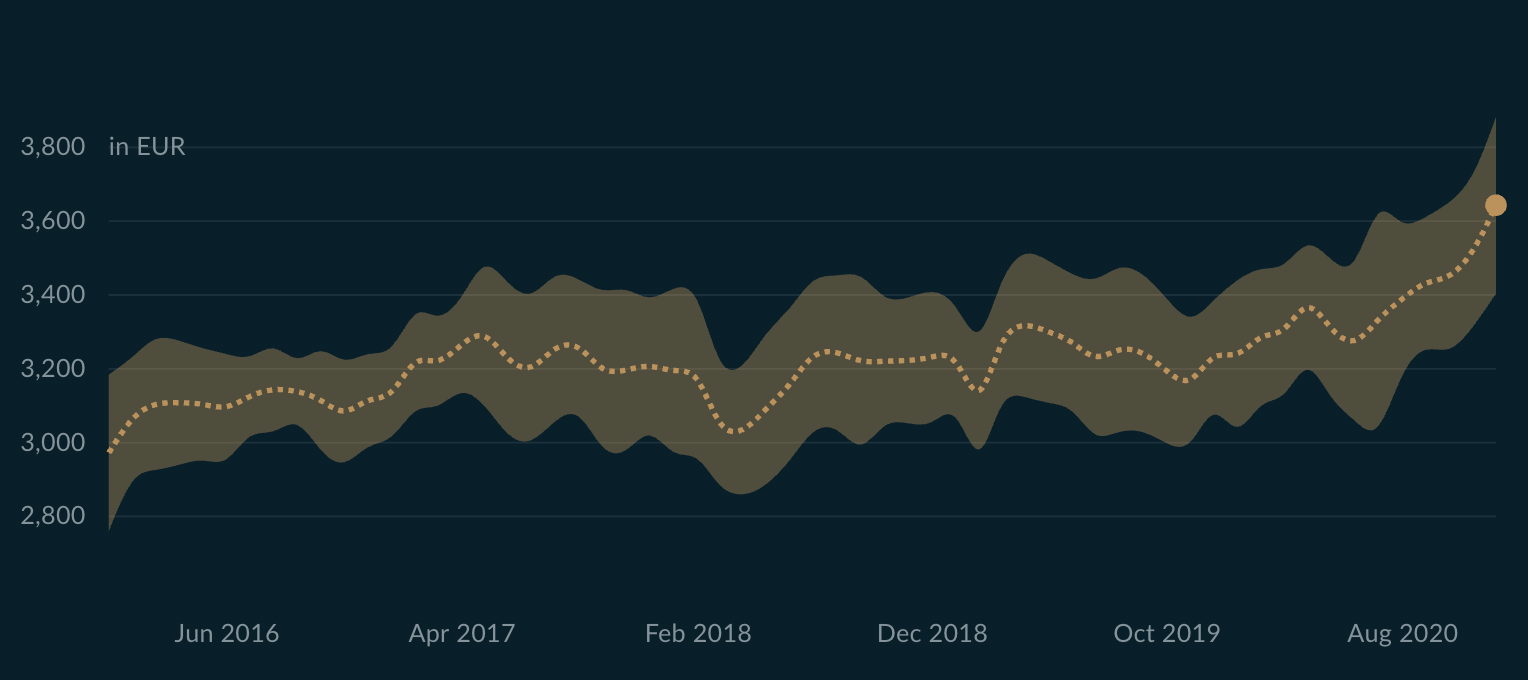 The little chart above shows the price development of a pre-owned Speedmaster FOiS over the last 5 years or so. But, I do think that for that kind of money, or even for the full retail price, you are getting a lot of bang for the buck. It is a well-proportioned Speedmaster chronograph with the classic Lémania hand-wound movement. Add a few bucks for a nice flat link bracelet, and you have yourself a neat Speedy. Our colleague Daniel modified his Speedmaster FOiS with a Hesalite crystal and a normal Moonwatch case back. So that's an option if you prefer a more old-school look.
As I wrote at the beginning of this article, I was never convinced enough to buy one myself. But if you feel you should get one, now is probably the time to do it.
Watch specifications
Model
Speedmaster First Omega in Space
Reference
311.32.40.30.01.001
Case Material
Stainless steel
Case Dimensions
Diameter: 39.7mm, Height: 14mm
Case Back
Steel with embossed Seahorse emblem
Movement
Caliber 1861, hand-wound chronograph movement with shuttle cam system, Ticking Speed: 21600vph, Power reserve: 48 hours
Water Resistance
50 meters
Strap
Brown leather strap with Omega signed pin buckle
Functions
Time, Chronograph, Tachymeter
Special Note(s)
Discontinued model