Phillips Geneva Watch Auction XV 2022 — Wrap-Up Highlights From Omega, Vacheron Constantin, Patek Philippe, And URWERK
Some rare birds we may never see again
Spring watch auctions were back with a vengeance in Geneva this past week. Phillips In Association With Bacs & Russo achieved yet another record-breaking sale at The Geneva Watch Auction: XV that took place on May 7th and 8th. The "white glove sale" (meaning a sell-out) yielded over CHF 38.9 million from 196 lots, broke six world records, and fetched CHF 3.3 million from the headliner, Patek Philippe's "Pink on Pink" Ref. 1518 in Pink Gold.
After chalking up 2021 as the most successful year for any auction house in watch-auction history, Phillips staged its highly anticipated watch event at La Réserve Hotel. Over two days, the bumper sale generated far more than the pre-sale estimate of CHF 14.6-27.1 million. Let me share a few noteworthy highlights and picks from our team.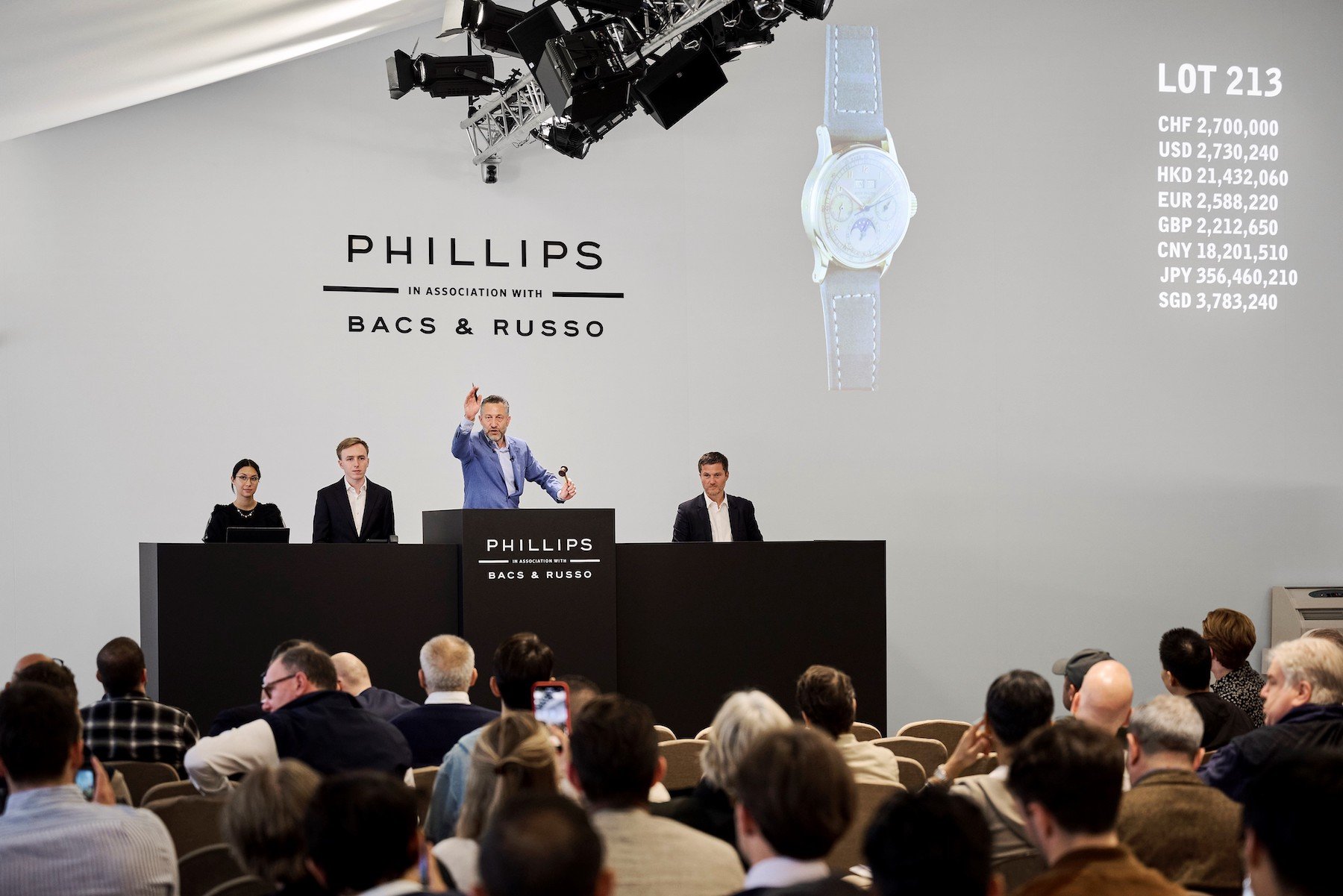 Those up for sale
Out of almost 200 watches presented at the auction, nearly two-thirds represented only five brands — Rolex, Patek Philippe, F.P. Journe, Vacheron Constantin, and Omega. It was interesting to see the number and variety of Journe and Vacheron pieces being offered, whereas Audemars Piguet was relatively subdued in this sale.
The remaining third was scattered between major brands and prestigious independent watchmakers, such as Kari Voutilainen, Daniel Roth, URWERK, De Bethune, and MB&F. The presence and performance of the independents evidently continued to hold strong. In fact, watches from some of the independent names have started to become regular sights at major auctions. So, here I dare to go against the grain and open the roundup with an independent.
URWERK UR-CC1 (Lot 165), 2012 — CHF 327,600
If you think space-age and Patek Phillipe don't belong in the same sentence, think again. There is a prototype sitting in the Patek Philippe Museum which, according to URWERK, spurred the creation of the brand's King Cobra. Introduced in 2010, the King Cobra marked a new direction in URWERK's watches by incorporating a novel linear time display. The inspiration came from a Patek prototype created by Louis Cottier in 1958, hence CC in the model name (Cottier and Cobra). The watch in this lot was commissioned in 2012 in celebration of the 10th anniversary of the beloved Marcus Watches in London, a now sadly defunct mecca-store for serious watch collectors worldwide. This unique piece is now worth the price of a house.
Those under the hammer
We cannot mention Patek Phillipe without going down the bestsellers list. Of the top ten lots, Patek Philippe watches took five spots, Rolex took three, and F. P. Journe took two. Six lots, with two references from each of these brands, commanded new world records in their sale prices.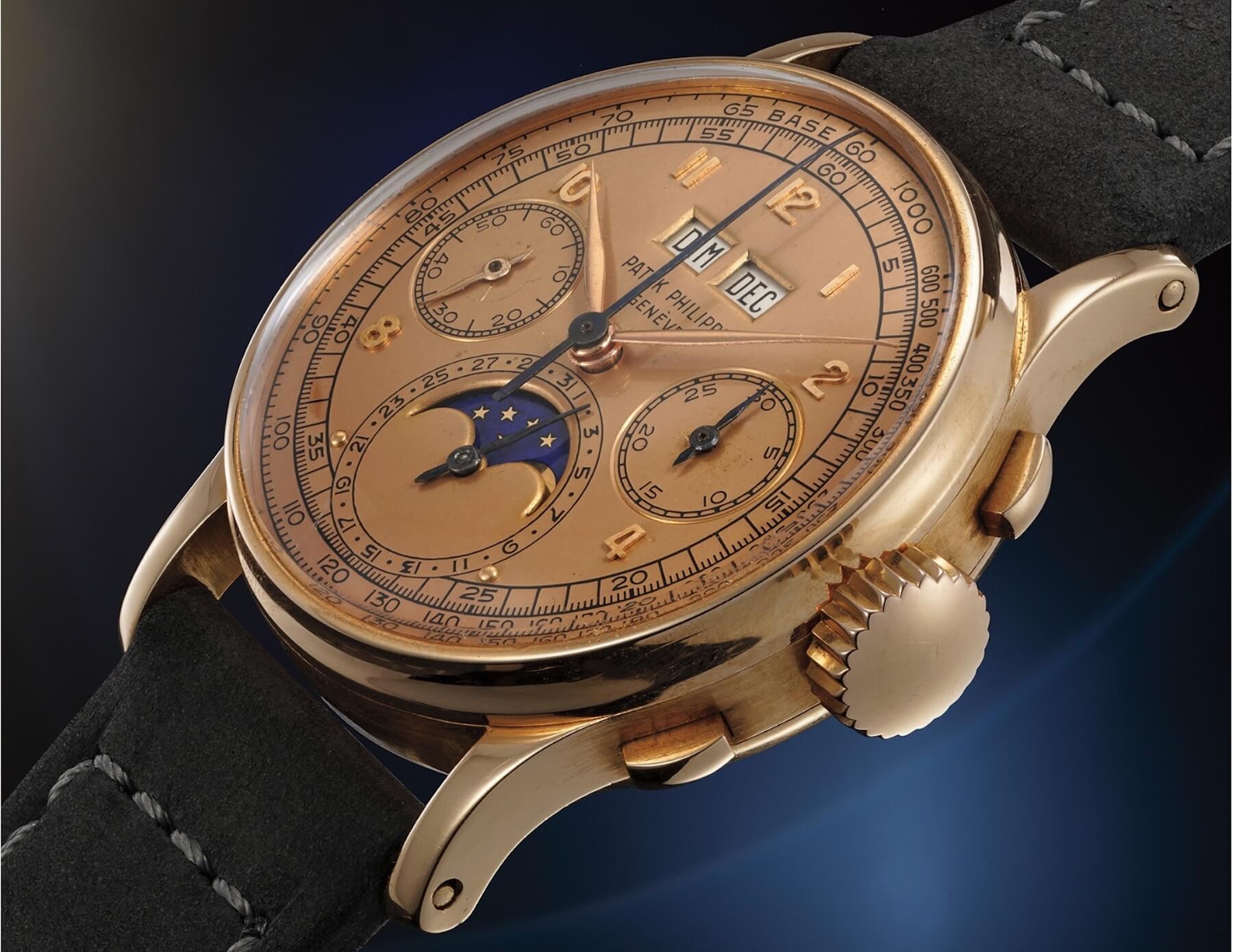 Patek Philippe Ref. 1518 (Lot 213), 1947 — CHF 3,297,000
Although not a record-breaker, the highest-grossing lot was no small change. It certainly had many tongues wagging because it was the Patek Philippe perpetual calendar chronograph Ref. 1518 in pink gold with a pink dial and moonphase. Known as the "Pink on Pink", the last time this variant came up for auction was barely six months ago. Then, it scored a new world record for fetching nearly $10 million. You could imagine how many people held their breath last week to watch this star of a watch go under the hammer.
Considered the "ultimate grail" among the upper echelons of Patek Philippe collectors, Ref. 1518 was the world's first perpetual calendar chronograph wristwatch produced in a series by the brand. It is incredibly scarce, and even more so in its pink-on-pink variant — only 14 pieces are known to exist. The stellar performer in this lot dated 1948 sold for almost CHF 3.3 million.

Patek Philippe Ref. 3700/1 (Lot 178), 1978 — CHF 378,000
Have you ever seen a Nautilus with a discolored copper dial? This fresh-to-market vintage Nautilus "Jumbo" dons a tropical dial as a result of the paint going rogue. You could say that tropical dials are "mistakes" in an imperfect batch that made the paint unstable and change colors over time. Some of these irregularities may result in unusual and attractive dials found on certain vintage sports watches, and such pieces become highly collectible. In this case, you don't need to be a connoisseur to appreciate how special and alluring this copper-tropical dial is. On top of that, the historical significance of an early Nautilus Ref. 3700 designed by Genta is a given. This watch, in particular, was snapped off the market in the '70s, not to be seen in public until now.
Omega "TEST" watches
Of the 11 Omega offerings, there were eight Speedmasters, a couple of vintage pieces circa 1940, and a Ploprof test watch from 1970 that came out of the brand's product lab. With the world-record-smashing CK2915-1 still fresh in our minds after having achieved the highest-ever hammer price for an Omega, naturally, all eyes were on the Speedmasters this time.

Omega Ref. 145.022 (Lot 111), 1970 — CHF 529,200
An original Speedmaster "Alaska Project" (a series of four secret projects) indeed caused quite a stir. The "ALASKA II" test watches were made for the Apollo missions and delivered to NASA in 1970. These prototypes were produced in a highly restricted number and have been extensively used in the space program. To that end, the white dial and "Apollo" hands were aimed at improving legibility in space. Within the family, they are closely related to the production Speedmaster Professional. Hailed as an "absolute endgame" for Omega collectors, the watch in this lot is one of the few which are not in possession of Omega, museums, or NASA.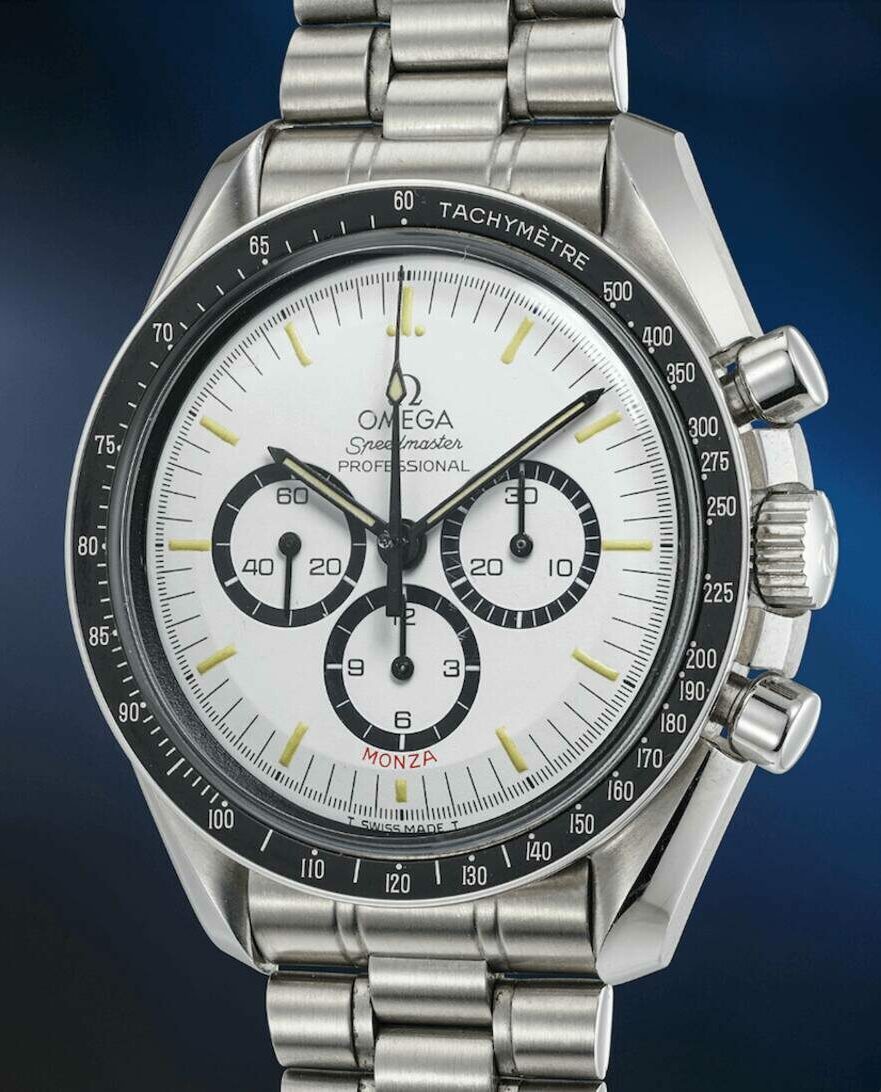 Omega "Monza" (Lot 168), circa 1995 — CHF 252,000
This watch has no serial number, and thus no extract from the archives to validate its existence. Therefore, only Omega could verify it was real. And according to the brand, this "Monza Speedmaster" belonged to a project that was undertaken during the 1990s but eventually aborted. Donning a white dial, this prototype is marked by a never-before-seen red "Monza" signature at 6 o'clock.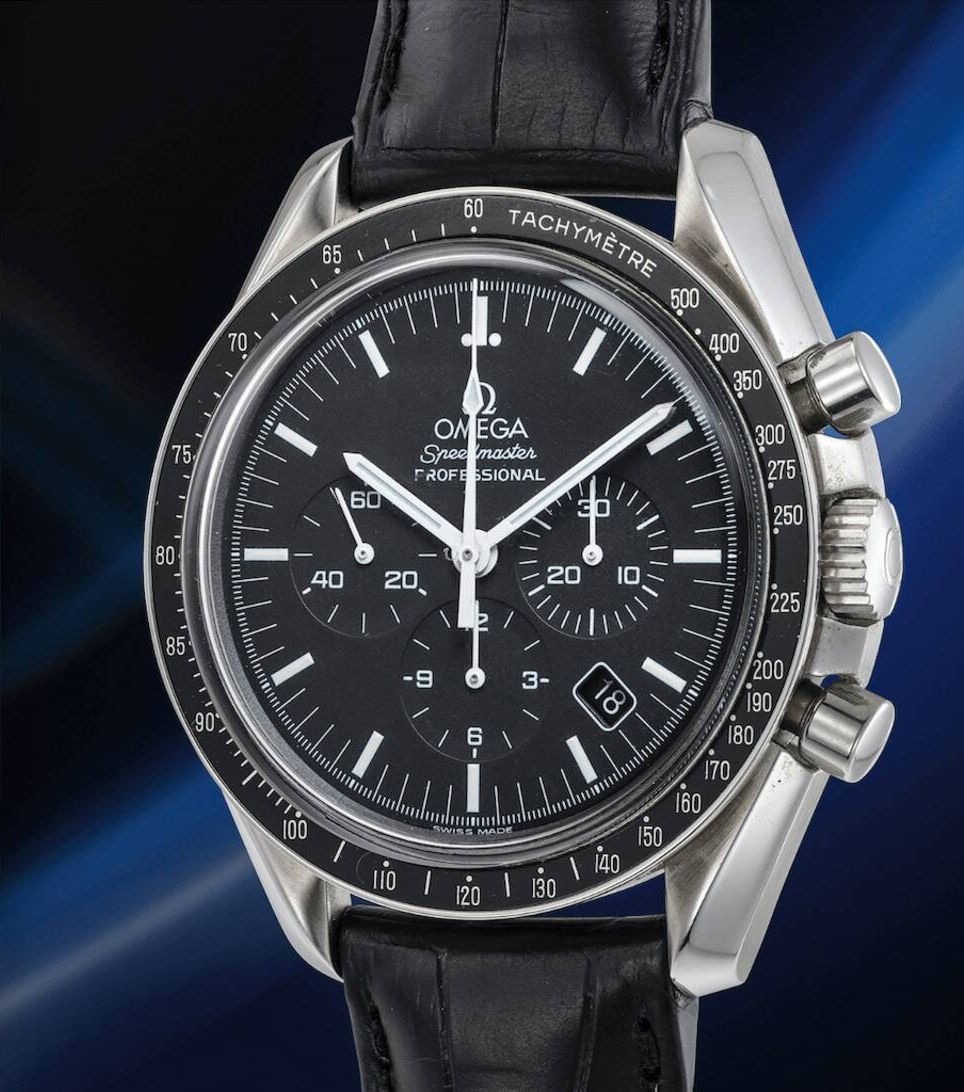 Omega Ref. 145.0022, 345.0022 (Lot 273), circa 2003 — CHF 32,760
Without a sensational label, this watch might have flown under the radar. Well, no, not to our Speedy experts in the house — they know a gem when they see one. In fact, this rare Speedmaster Professional prototype was the first to use the Omega caliber 3200A with a date function. This very timepiece was the official watch used in the early 2000s to test the reliability of the then-new movement. Behind the lugs are clear engravings reading "NOT FOR SALES".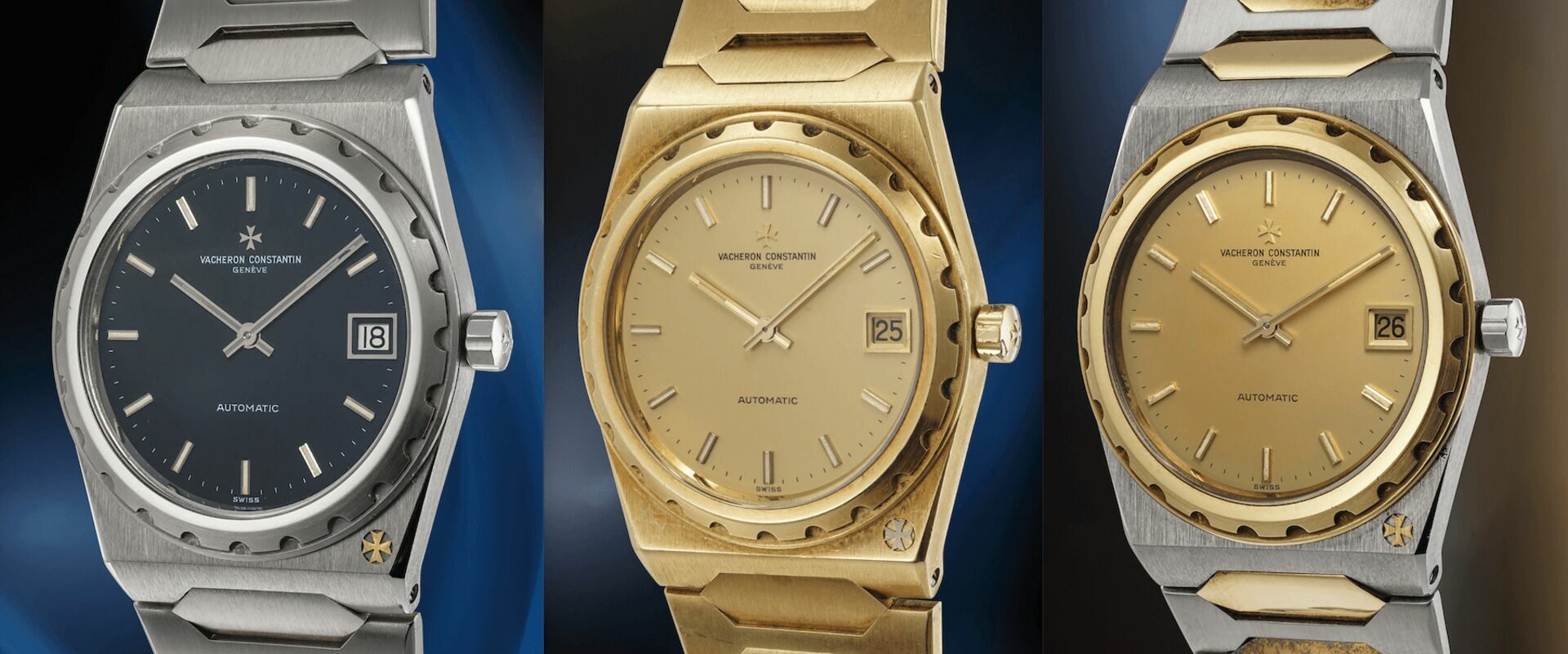 The Vacheron 222 craze
Vacheron Constantin hit a home run this year with the launch of Les Historiques 222 at Watches And Wonders. You can relive the craze with our review of the revival of the legendary 222 here. Did the fever boil over to the vintage market? You bet. The three 222s in this sale all reached unprecedented six-figure sums and were the best performing lots out of the 13 Vacheron offerings. And they all came in different case materials too. Better known as the "Jumbo", the 222 was made in less than 500 pieces in steel, roughly 150 in yellow gold, and less than 100 in steel/yellow gold during its seven-year manufacturing life.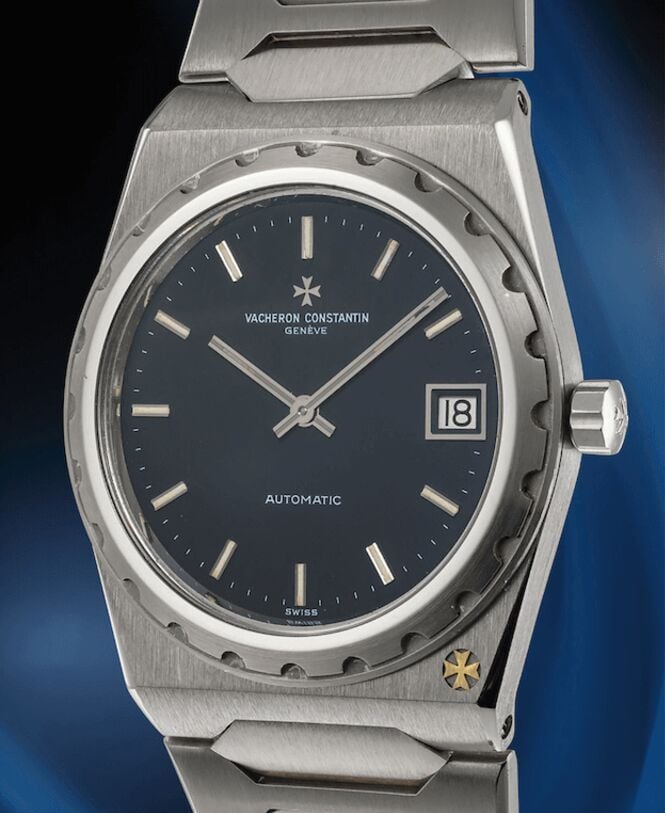 Vacheron Constantin Ref. 44018 (Lot 174), 1977 — CHF 189,000
This stainless steel 222 is from the earliest known examples. It was made in the model's very first production year and is still in highly attractive condition.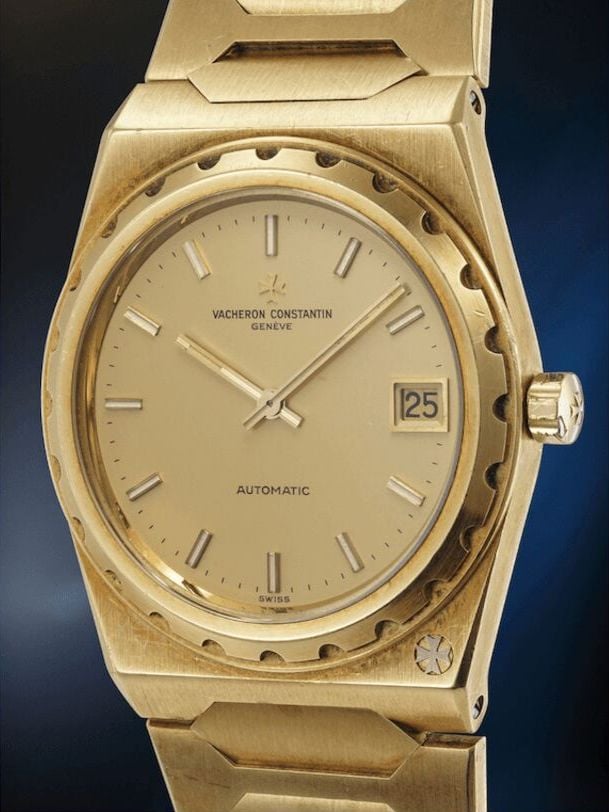 Vacheron Constantin Ref. 44018 (Lot 138), 1985 — CHF 163,800
Interestingly, the bids were slightly lower for this gold version than its stainless steel counterpart. I wonder if the updated 222 has reduced the scarcity of the gold version. Nevertheless, this piece came onto the auction market in excellent overall condition boasting a warm and attractive patina.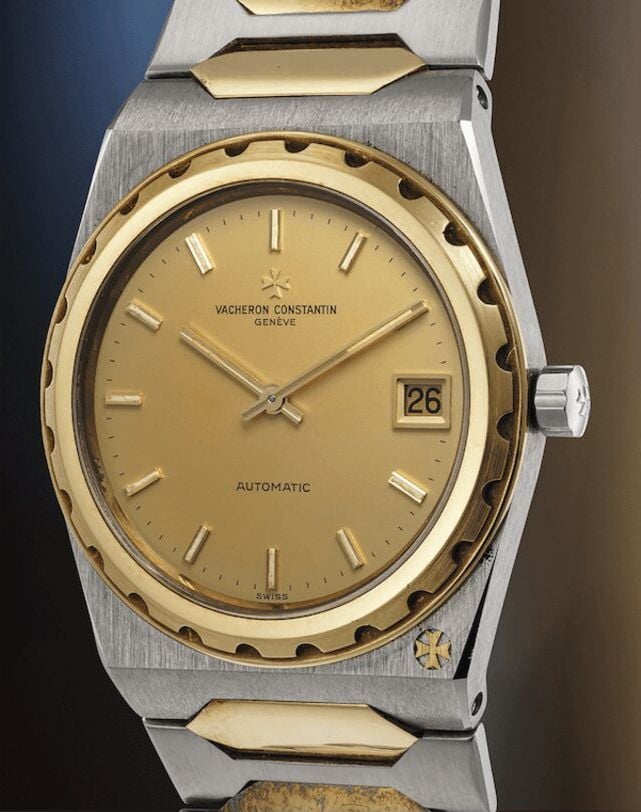 Vacheron Constantin Ref. 44018 (Lot 279), 1981 — CHF 100,800
This two-tone 222 is blatant proof of just how much the market has changed. A little digging shows that just three years ago, the same watch from the same year in mint condition sold for one-fifth of the hammer price of this lot.

Cartier Paralélogramme (Lot 252), circa 1960 — CHF 252,000
Fresh-to-market vintage Cartier watches are already few and far between in the auction world. This extremely well-preserved Paralélogramme from the '60s is even more exceptional. The parallelogram case and dial not only gave the watch its name but also inspired the highly celebrated Cartier Asymétrique that we know and love today. This lesser-known but important ancestor bears hardly any sign of wear or age. It granted us a rare glimpse of its pure form and beauty in this sale.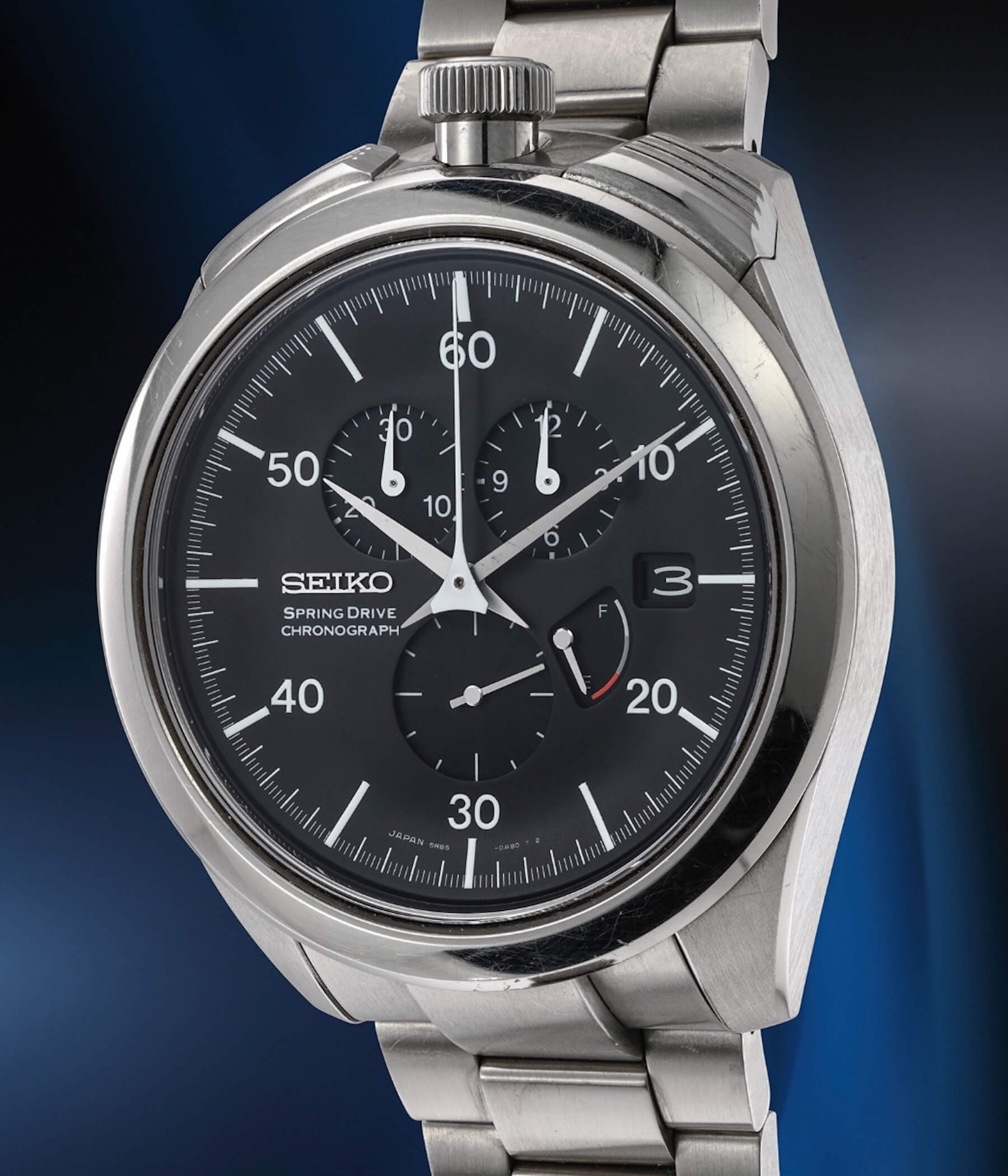 Seiko Izul (Lot 254), circa 2008 — CHF 60,480
This Seiko Izul sold for more than seven times its high estimate. I think discerning collectors can understand why. Dubbed by Phillips as "most likely one of the coolest watches you never heard about", the Izul joined the Credor, Grand Seiko, and Galante lines in the highest echelons of Seiko production. Made exclusively for the Japanese market for a couple of years between 2007 and 2009 before it was discontinued, the Izul flies under the radar even amongst the most hardcore Seiko collectors. Featuring a revolutionary (for the time) Spring Drive chronograph GMT movement and an unusual, vertically asymmetrical case construction, the Seiko Izul represents more than its unspoken rarity.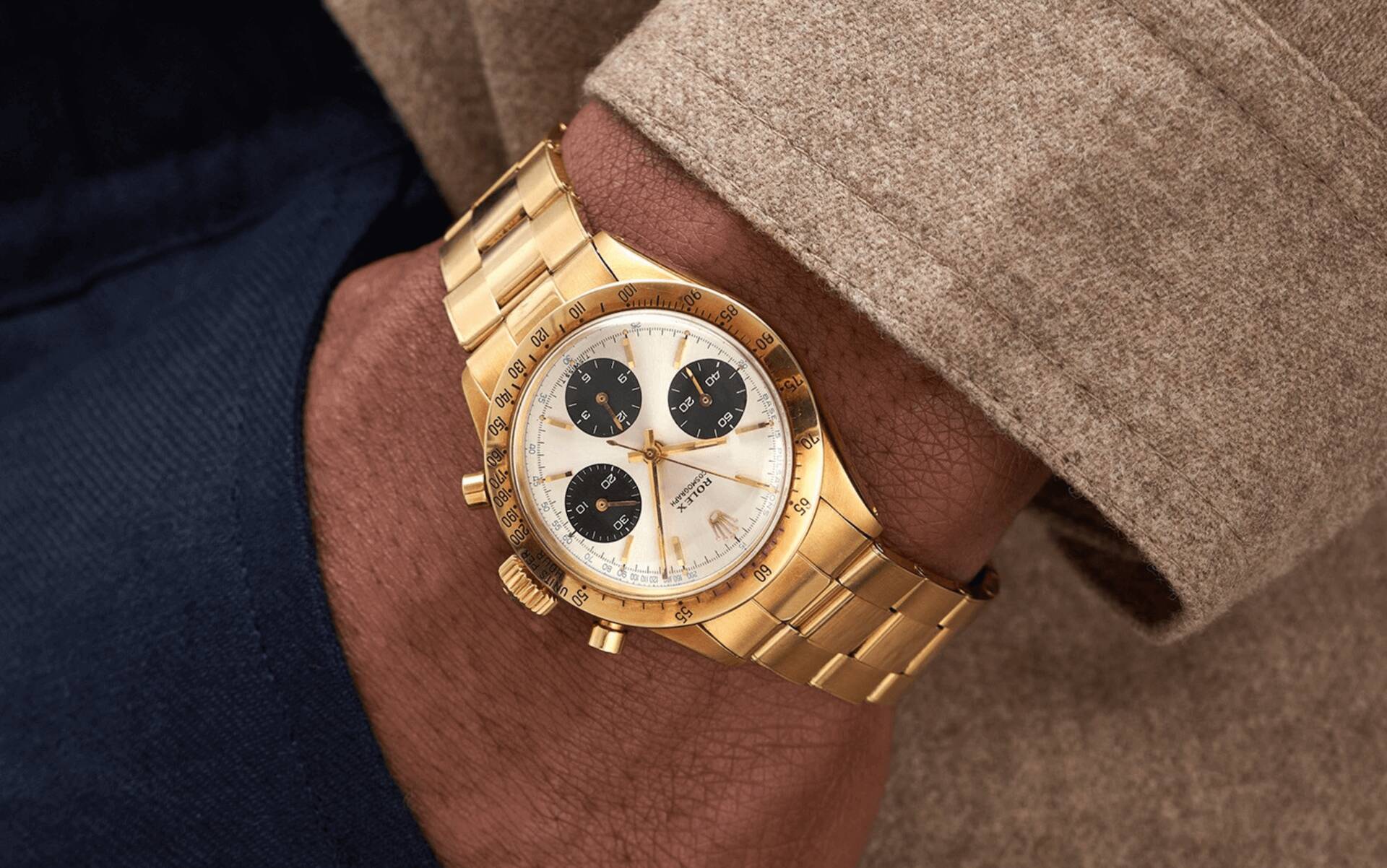 Rolex Ref. 6239 (Lot 116), circa 1968 — CHF 1,724,000
And no, we didn't forget Rolex. With the biggest selection on offer, most of the Rolex pieces fell within or around their respective estimates. The top-performing piece was one nicknamed "The Crazy Doc", once owned by music legend Eric Clapton. This watch is the only known yellow gold Ref. 6239 with a pulsometer scale. The pulsometer was first introduced in the 1930s, when doctors would start the chronograph and use it to count the beats of a patient's heart. You can read about vintage pulsation watches here. This lot commanded the second-highest price paid in the whole auction and set a new world record for its reference in yellow gold.
So, there you have it. I hope this was an enjoyable read accompanied by your favorite drink of choice. Let us know your favorite of these selections in the comments!
For more information on all the lots from the auction, visit the Phillips website.