Rob's Top 5 Watches Of 2021 — The Best Releases This Year Including Glashütte Original, URWERK, Czapek, And More
And with some smile-inducers that I didn't expect!
I try not to complain too much about my job (because that would be pretty ridiculous), but when our newly minted Managing Editor asked me to pick my Top 5 watches released in 2021, I felt obliged to whine a little bit given my unusually hands-on involvement with a trio of releases this year…
"So I can't put the Czapek in there?"
"Well, maybe an honorable mention…"
"No Minase either?"
"Rob, it's too transparent…"
"Come on, man. You've gotta let me put the NOMOS on the list."
"No. Not a chance. Pick someone else's watches, for goodness' sake."
Alright, Nacho. You'll get your way this time, because I'm in an uncommonly good mood, but don't expect me to be so forgiving next year. For any of you reading Fratello for the first time, hello, I'm Rob. I'm the site's resident Kraken and a frequent designer of watches. This year, my talented team and I brought to life special editions of the Minase Divido, the Czapek Antarctique, and the NOMOS Glashütte Weltzeit. I love them all like I would love the children I haven't yet had because I might have spent their college funds on my watch collection. However, in the interests of fairness, I won't pick any of them in my Top 5. I will, however, feature them in the handy gallery below. You're welcome.
A tough call
So what am I going to go for? I'm not going to touch the Rolex drop back in spring, although I do have a soft spot for the Explorer II. The recently released Patek Philippe Nautilus with the Tiffany dial was, in some ways, my dream watch, but the ensuing madness surrounding its first appearance at auction made me feel so sick and so sorry for the true collectors out there that I don't have the stomach to put it on this list. No, I'm going with my gut this time around. I've chosen watches that make me feel good. The following five left a pleasant taste in my mouth and a smile on my face. One of them so much so, I decided to add it to my own collection after wearing it for a week…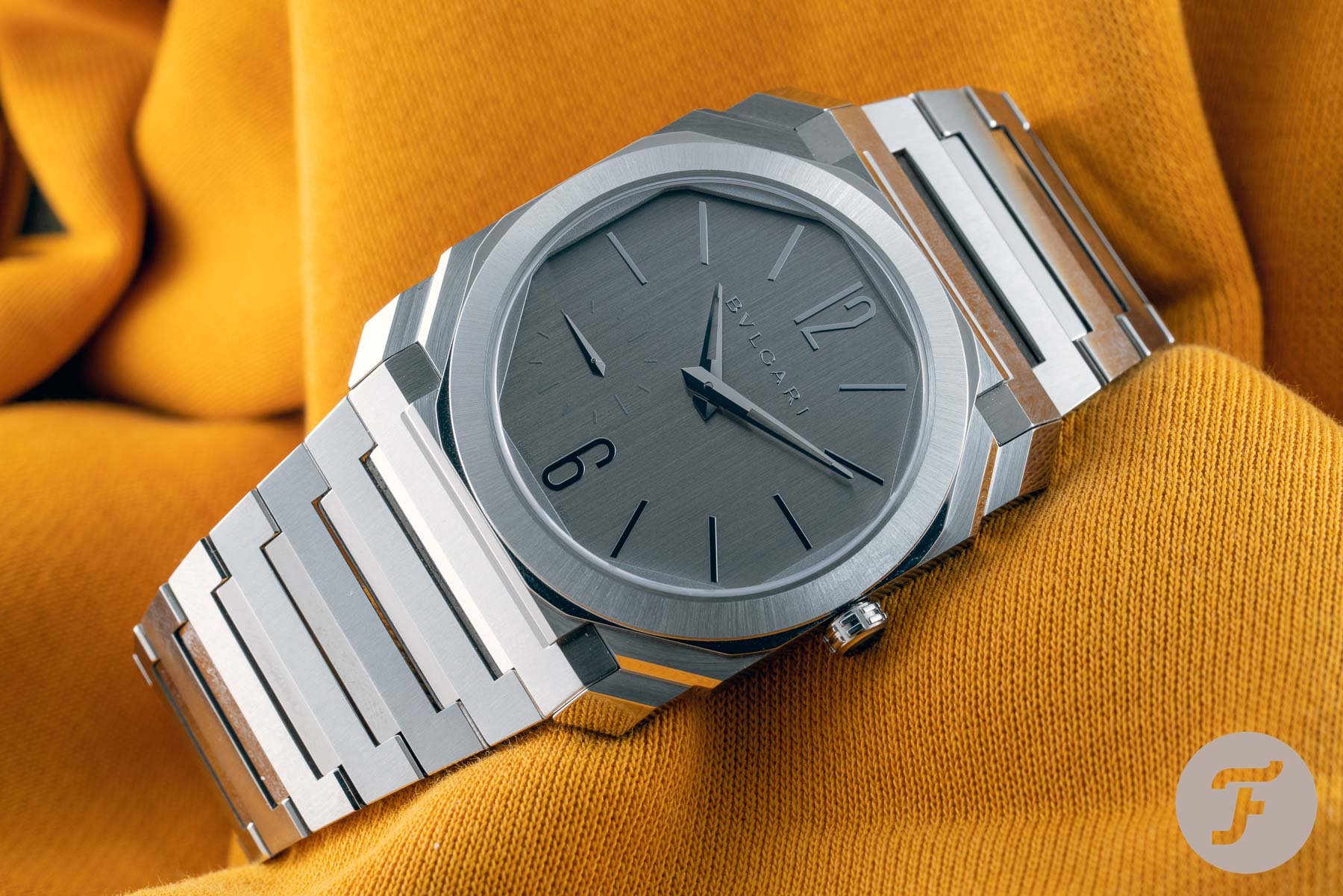 5. Bvlgari Octo Finissimo S With A Stunning Steel Silvered Dial
Dear old Jorg reviewed this beauty back in March before I'd had the chance to try it on. I called him immediately and asked him what he thought. Everything he said resonated with me when I finally got it on my own wrist.
I've always been in love with Bvlgari's Octo Finissimo concept, and I maintain the original all-titanium version is the "best" execution of that concept ever. But, in all honestly, it is too thin for my taste. I find it disturbing. I don't think I trust myself with it! The added "heft" of the steel case is a godsend, and the additional water resistance (up to 100m from 30m) is not something to be slept on. Crazily (in my mind, at least), this model comes in a couple of grand less than the titanium model. Yes. Please. Santa.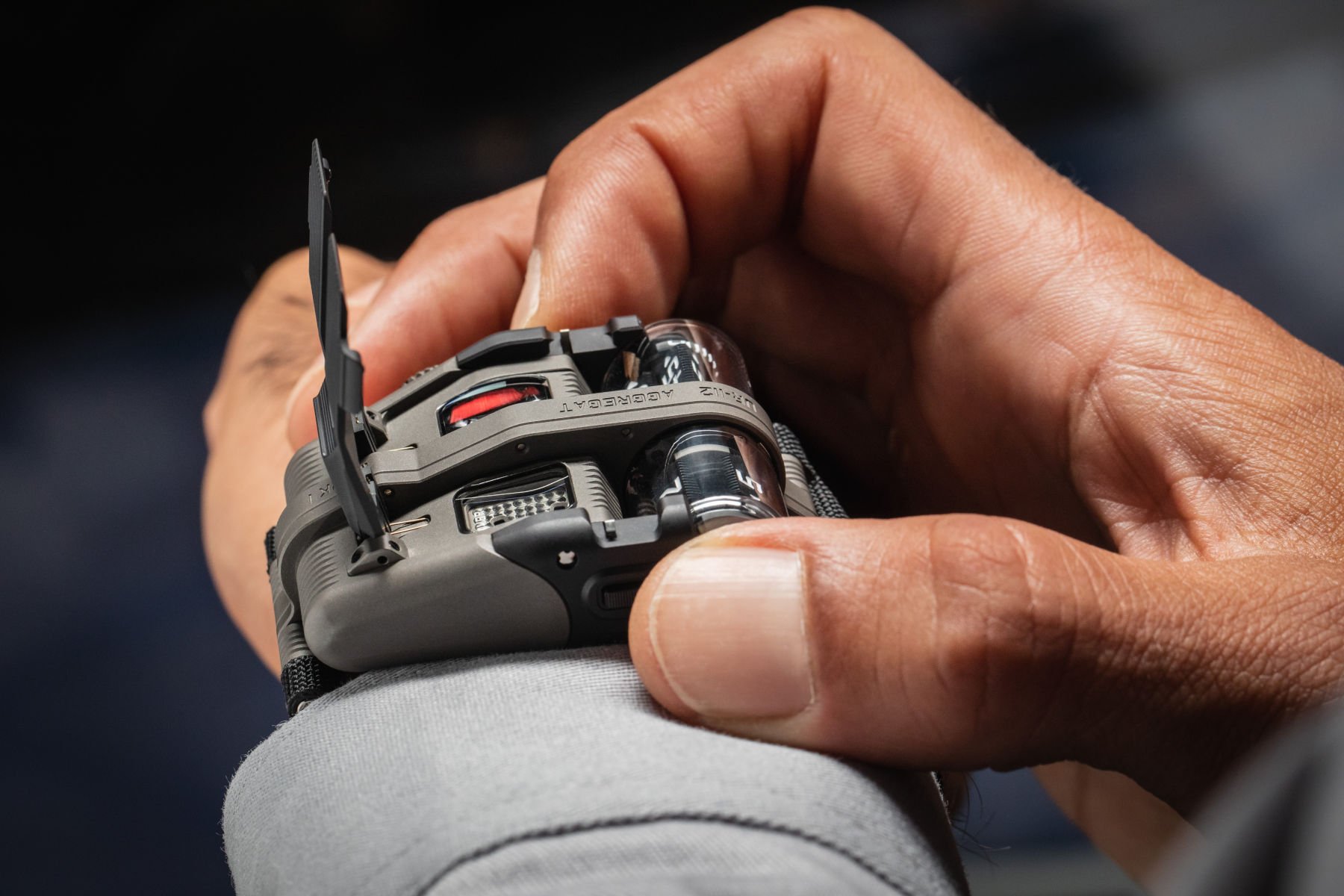 4. URWERK UR-112 Aggregat
Maybe there's a bit of recency bias here considering the UR-112 Aggregat was only released in October, but I doubt it. Surprisingly, I'm not one of those guys that goes gooey over every URWERK release. I like and respect the brand, but I'm not that easy to impress when it comes to stuff like this. The Aggregat, however, is exactly the kind of thing I like to see from brands that define themselves as avant-garde and ambitious.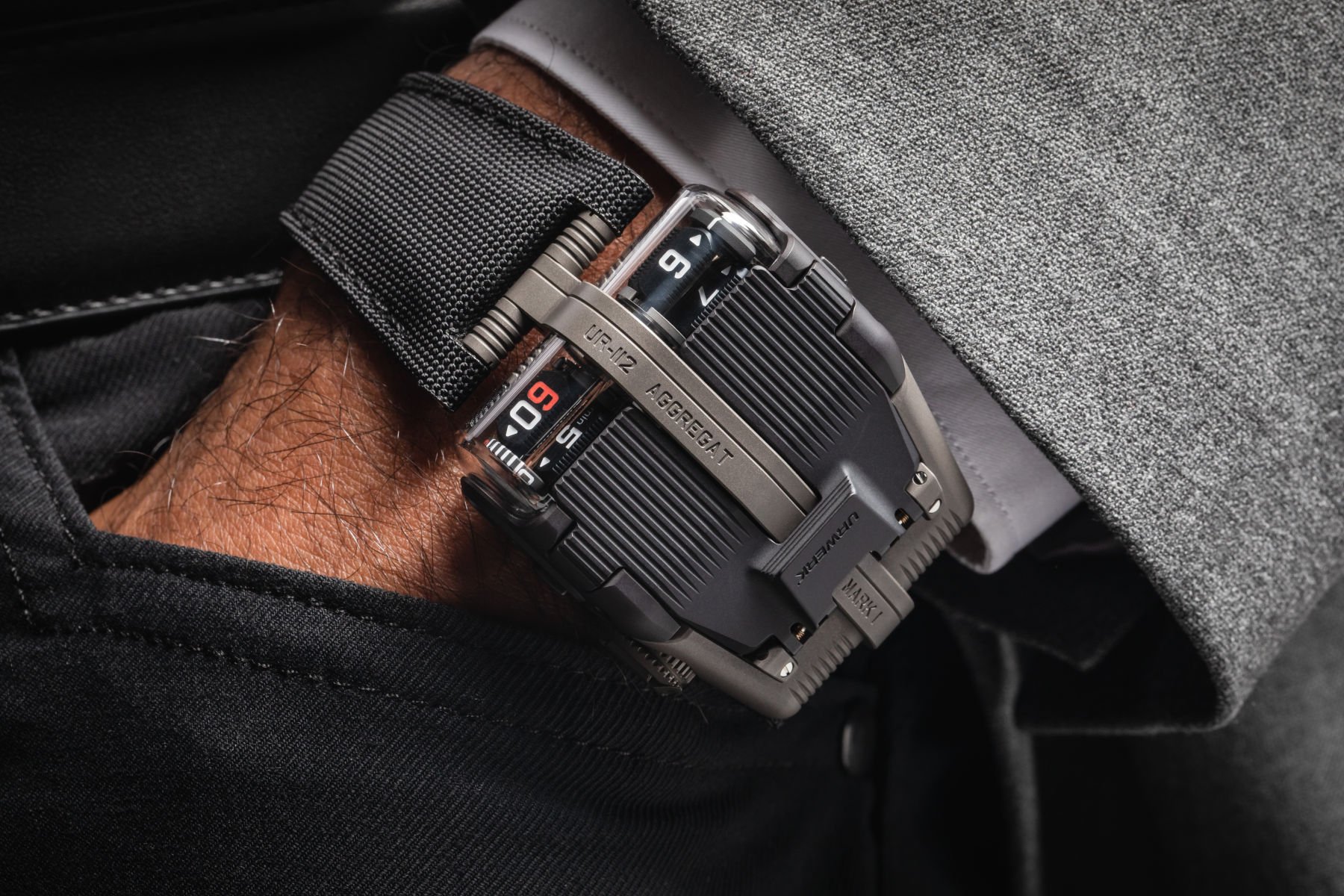 The linear time display, the almost rude housing that looks more like an old garage door than it does a silver platter, the sparing but decisive use of color. This here is what I think of when I think of post-apocalyptic chic. So there you have it; once the dust settles, this is the watch you should set about digging through rubble in search of.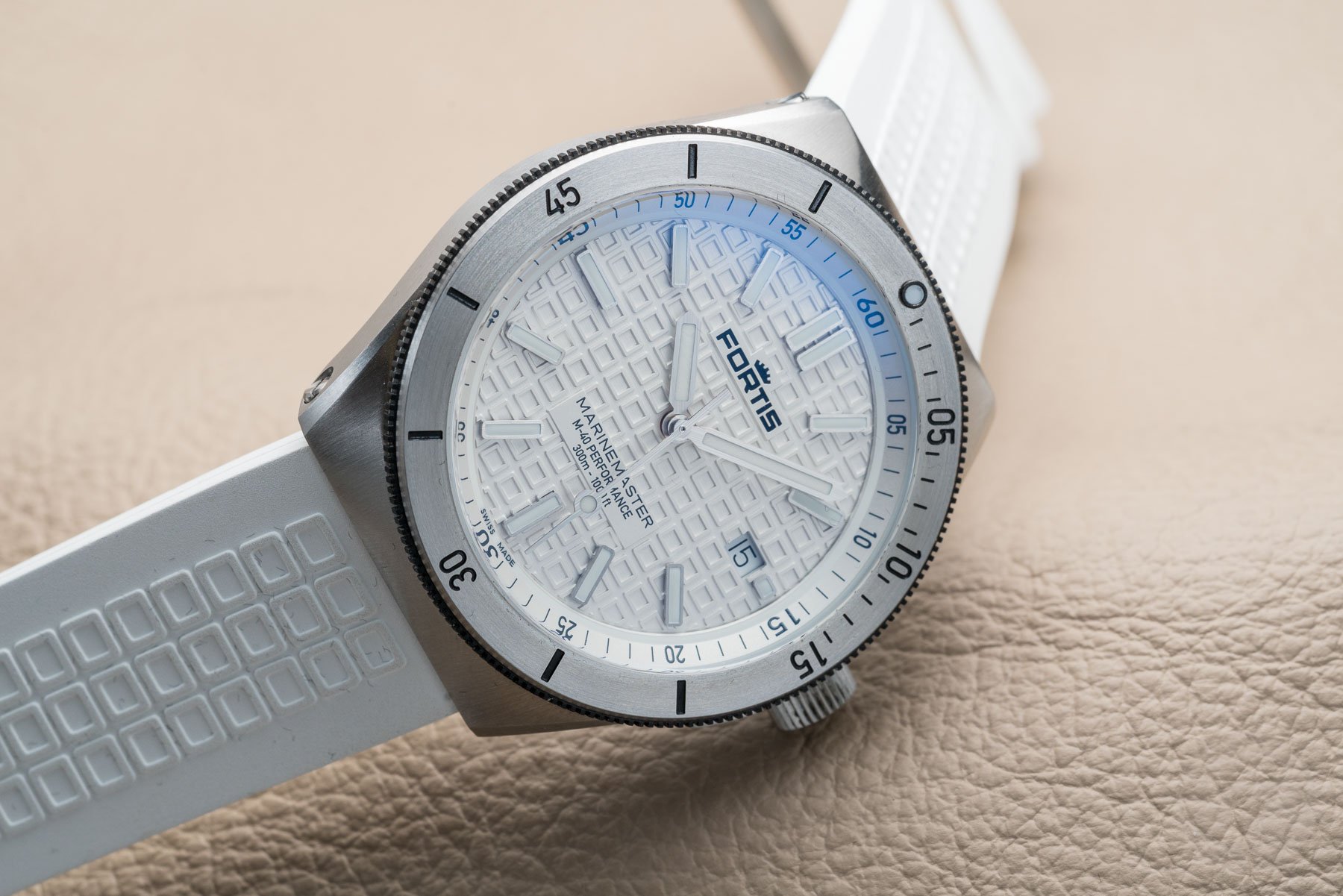 3. The Fortis Marinemaster Snow White
Andreas Bentele of Fortis lent me this watch throughout our week in the Arctic together. He hadn't asked me which model I'd wanted to wear. If he had, I wouldn't have chosen this one. If I had chosen a Marinemaster (which, again, would have been unlikely), it wouldn't have been the "feminine" white version. No, this was fate. He handed me the box without much fanfare, and I dutifully strapped it on without much comment. A week later, and I'd fallen in love. I even asked Andreas if I could buy that very model, as it had been on quite the adventure strapped to my wrist. But alas, it was the very first one made and destined for a life in the Fortis museum.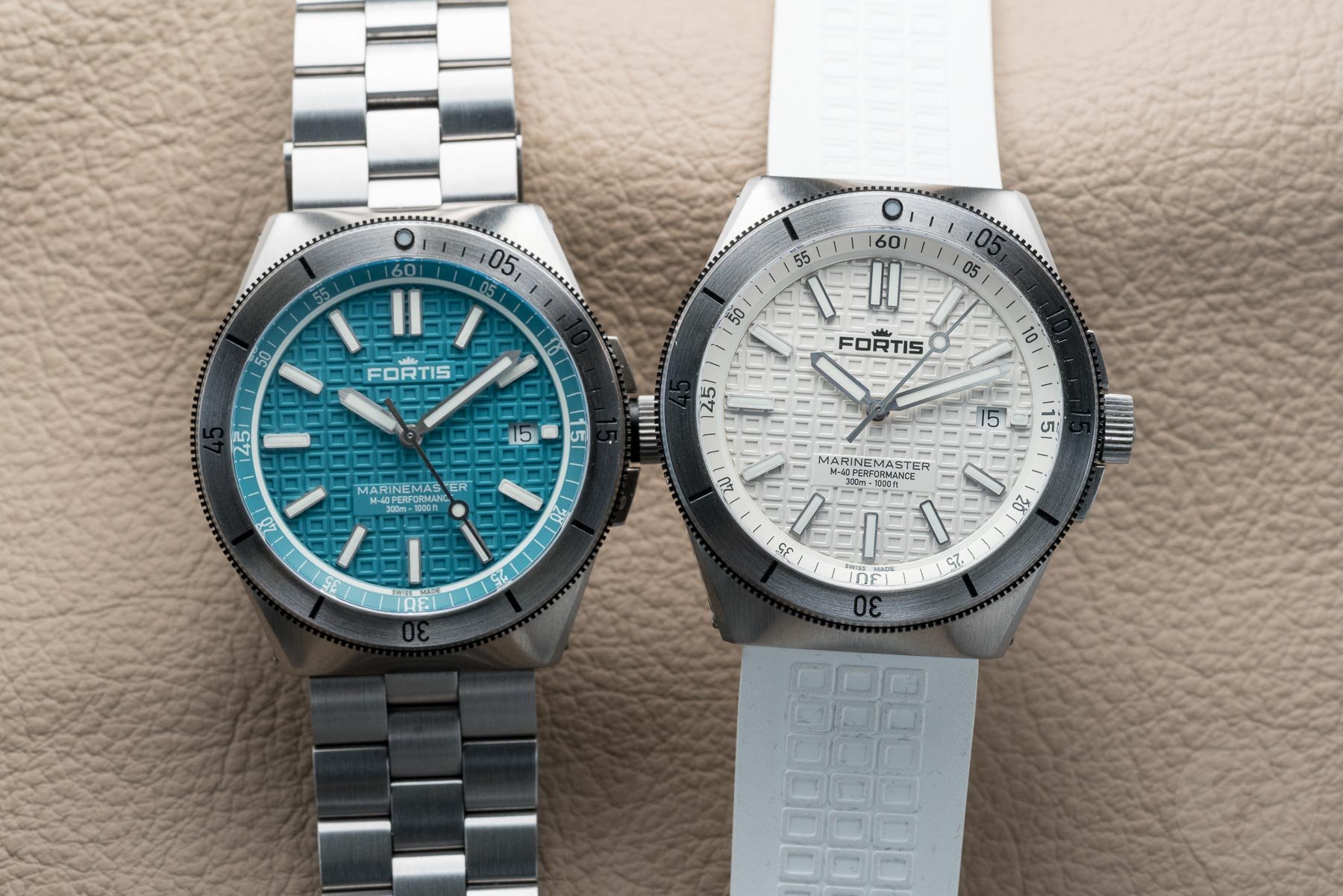 Instead, I ended up with a production model that is, in every way, identical to the one I wore in the Arctic. So why did the Marinemaster win my heart? Firstly, the controversial case is unfathomably well machined. It could have so easily looked buttery or accidental. But instead, it's the very best example of precision engineering bringing organic design to life that I can think of in the industry. I mean it.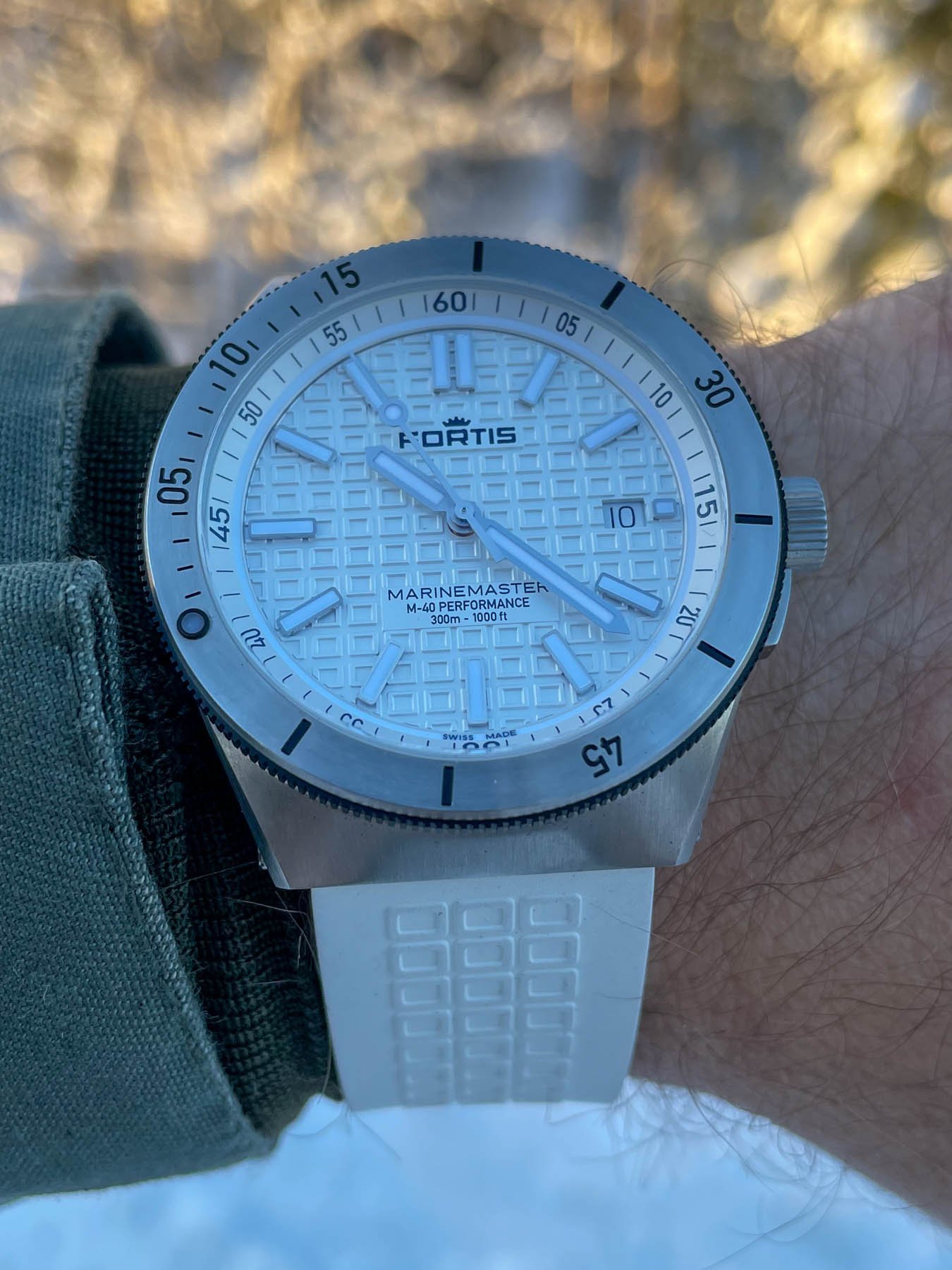 The surface curve of the hooded lugs on the Marinemaster is something that has to be seen to be believed. And this excellence is no fluke. The case is machined by one of the finest manufacturers on planet Earth. Interestingly, this is the fourth watch I own with a case made by the same specialist. I cannot recommend this watch enough. In the New Year, I plan to sub out the white rubber strap for a more subtle black Erika's Original strap printed with my new catchphrase, "I'm a Pilot". I love this watch and can't stop looking at it. Its hidden lume ring encircling the dial is the deal-making Easter egg that the white dial has over its colorful brethren.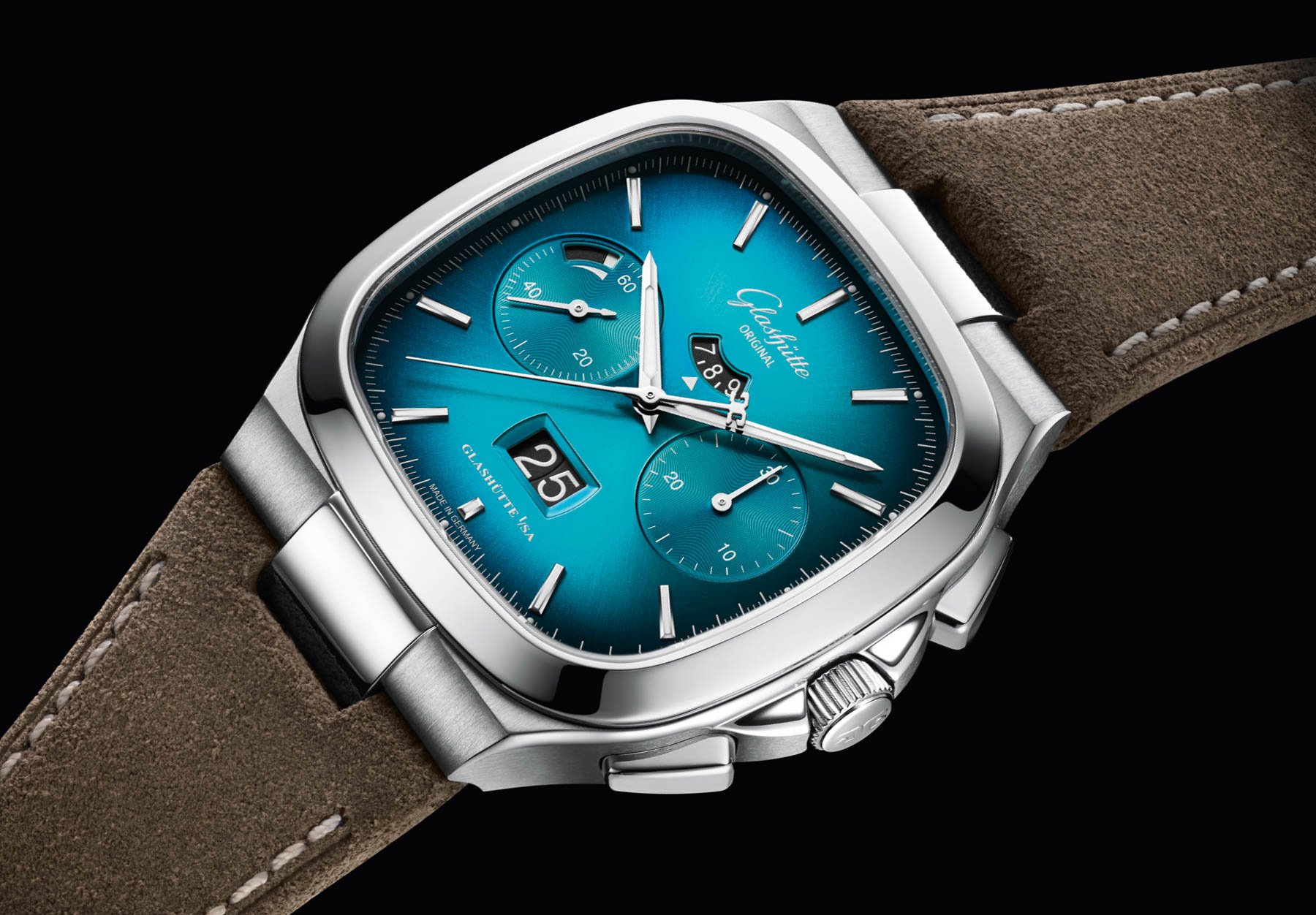 2. Glashütte Original Seventies Chronograph Panorama Date In Turquoise
When this was released in June, I declared it my new favorite chronograph. It is now my second favorite chronograph ever after the model that stormed into view in September and knocked this blue beauty off the top spot. Really, I have no words to describe the satisfyingly serene shade of turquoise deployed on this dial. It is, for want of no better word, stunning. It blew my socks off when I saw it for the first time and, having missed out on the sumptuous green version a couple of years ago, I actually tried to buy one.
I missed out again. These flew off the shelves at full retail (I know because I tried to negotiate a better price and got put firmly in my place). I am kicking myself because I need this model in my life at some point. The question is, does it get any better than this? It's hard to imagine how Glashütte Original can top this. Luckily, one brand pulled out all the stops to prove to me unequivocally that, yes, it does get better than this…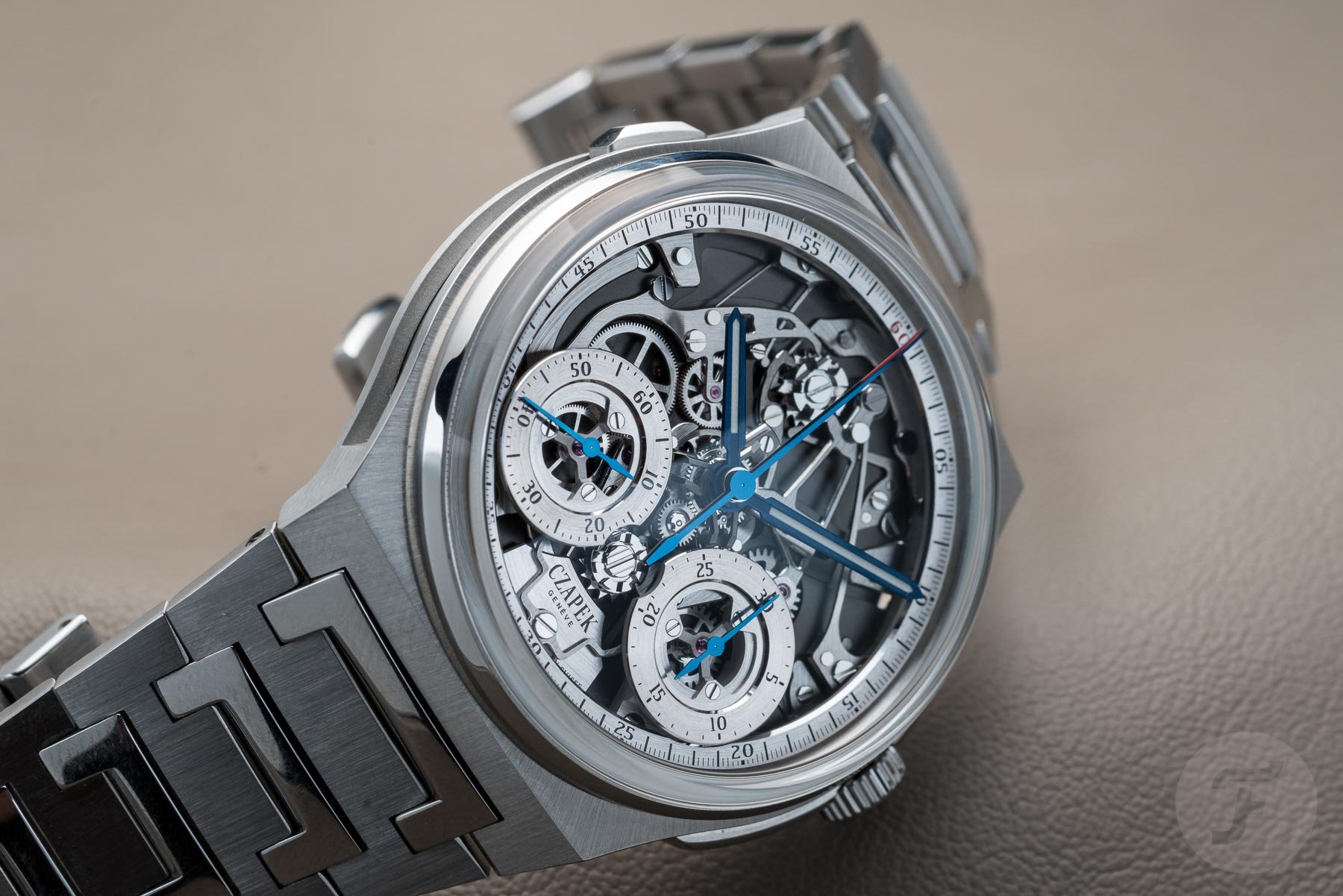 1. Czapek Antarctique Rattrapante
Yeah, I'm a bit of a Czapek fanboy. We know this. But there's nothing insincere about this pick. I nearly cried when I put it on for the first time. If an exit watch ever existed for me, it might very well be this in rose gold. I don't know why. I'm not even that into rose gold. I don't own a single rose gold watch in 75 or so pieces. And yet, for some reason, I can't imagine anything better than this incredibly wearable 42mm rattrapante chronograph in solid rose gold.
However, here we have the model in steel and it is, without a doubt, my favorite watch of 2021. I think that the technical achievement here is superb, but I'm more impressed by the aesthetics. I've often made clear my disdain for skeletonized watches. Here, however, we have an open-work dial that falls foul of none of the usual foibles that annoy me about heavy skeletonization. This display is clean. It is clear. It is strong. There is a clear relationship between all the components, and yet everything feels airy and light. I am not distracted by the visible mechanics. In fact, this visage helped me fall in love with an aspect of watchmaking I had willfully ignored for almost a decade. Cheers, Czapek. And here's to an equally exciting 2022!
What were your favorite releases of 2021? Were there any that surprising watches that had your jaw on the floor? Let me know in the comments below!