Rolex Myth Busting #5: Rolex Case Backs Are Always Blank
Or is there only one true exception to the rule?
Rolex case backs invoke both recognition and frustration. Why? They are austere and blank. Or perhaps they're gloriously-finished masterpieces? Well, maybe not, but I sincerely feel that for the price they are too plain. I do enjoy cool minimalist tool watches and lately, and have had a love affair with a Seiko SLA023. But even its tool-tastic monobloc case has an engraving. Isn't that half the charm of turning a watch around after becoming lost in the dial? Me, I am a dyed-in-the-wool dial addict, but the back is equally exciting. Whether it's a wide sapphire crystal offering a lesson in micro-mechanics or even just a stamped-logo steel lid. But come on, even microbrands can have deep-engraved artwork and etched script fascinating enough to do a story on case backs alone (make a note of that, Editor). But that would not include Rolex watches, or do we have some notable exceptions?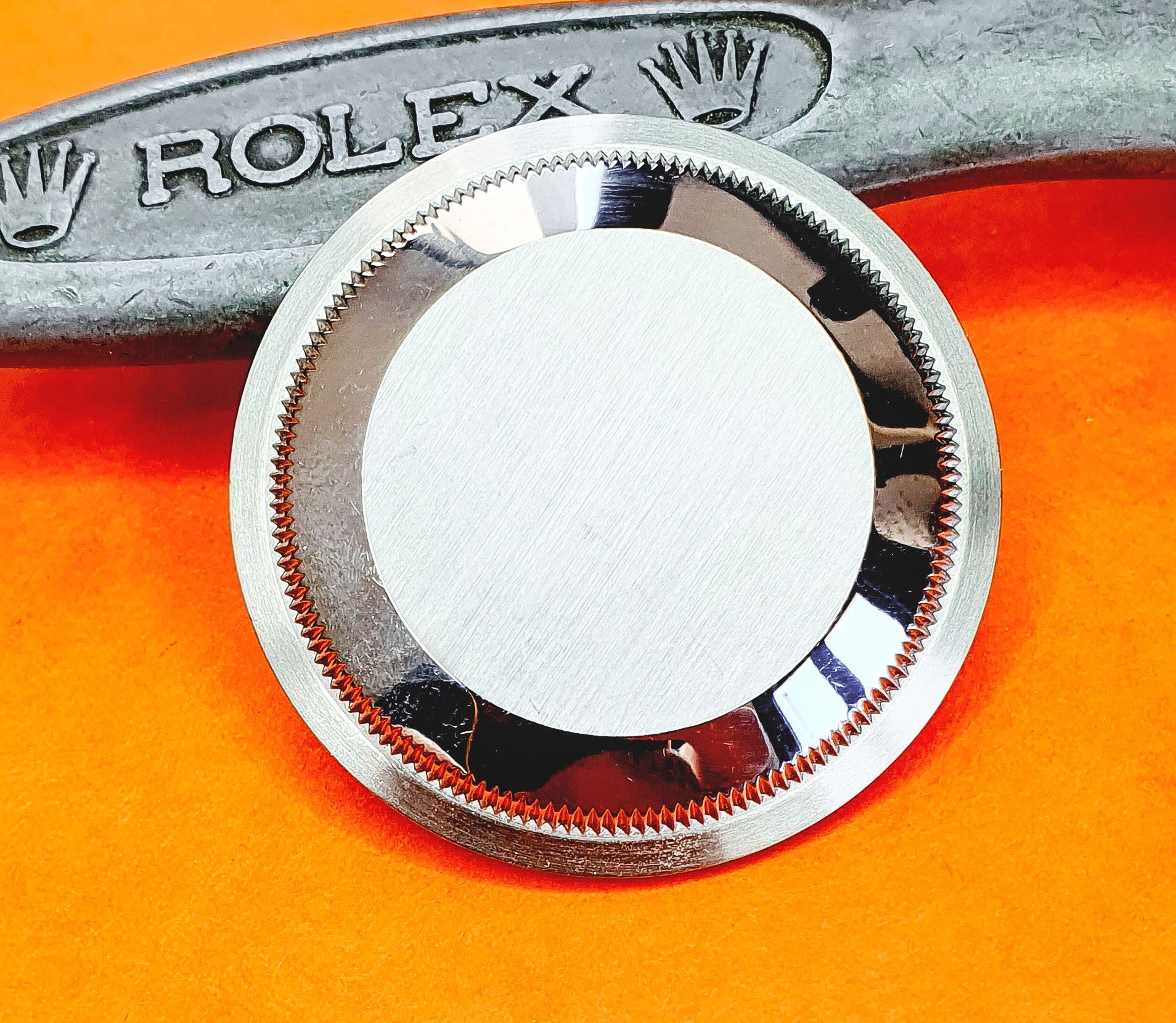 Why so naked?
Most Rolex case backs feature a silky-smooth brushed center, with an outer polished circle and a serrated edge on the circumference. This has a double, or perhaps even just a single purpose. It's certainly not there for decoration, banish the thought! No, this is here so that only an official Rolex tool can do the honor of opening the well-sealed lid. I do have my own tools, and cheekily enough love top open closed case backs to peer inside — carefully of course. So this has a good reason, as not all watch lovers wear rubber gloves and sit inside a sealed, dust-free chamber. The chocolate cake crumb living in your mustache can wreak havoc when dropped into even the most robust movement. Keeping the opening "rights" exclusive is ultimately a good idea from Rolex. But for goodness sake embellish the forbidding case back to cheer us up a bit.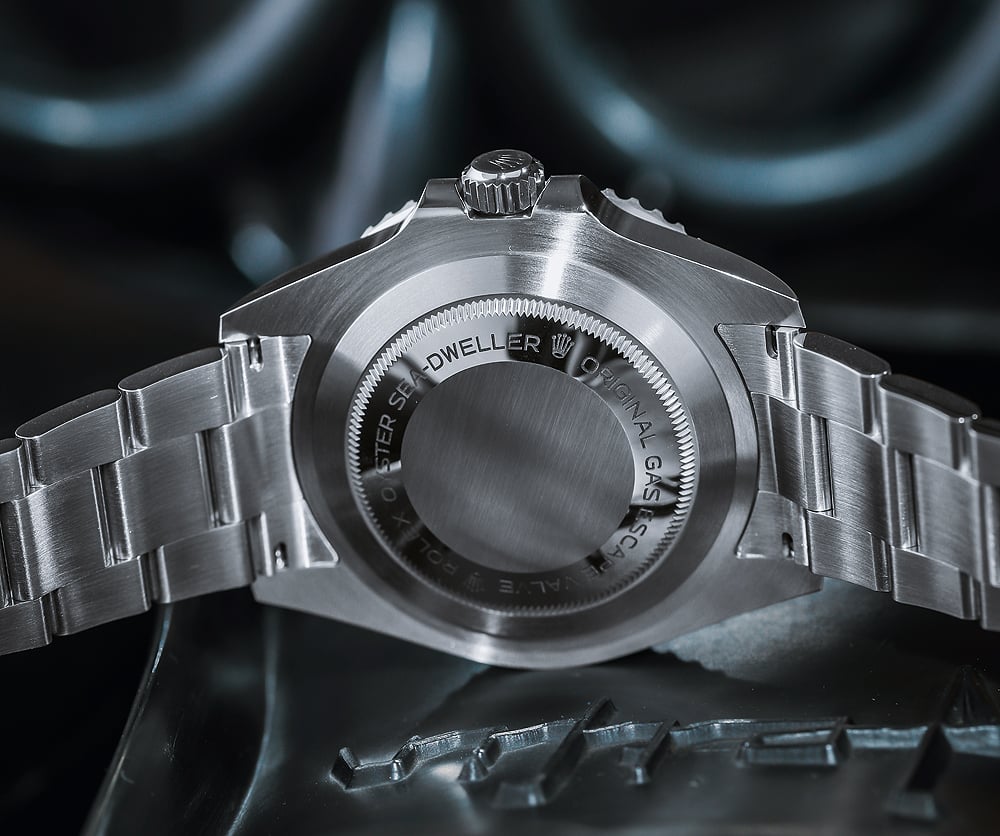 Exceptions that prove the rule
Most watch brands use the case back as a metal canvas. You'll find engravings of logos, numbers, medallions, even enameled art. The solid screw-down case backs of Rolex watches are famously unadorned and ascetic. But to say that Rolex case backs are always blank? Sorry, but it is simply untrue. I'm not saying you'll find artwork or deep crown logo motifs in the center, but for the money, I'd say we deserve it. A Milgauss 116400 has "ROLEX OYSTER" and "MILGAUSS" around the periphery. Flip the case of the Rolex Deepsea, and you'll spot "ROLEX OYSTER DEEPSEA" and "SEA-DWELLER 12800 ft = 3000 m". All Rolex steel watches have case backs made from 904L steel. But this isn't an option for the Deepsea, designed to descend further underwater. Here, Rolex uses grade 5 titanium which outperforms stainless steel for compressive and tensile strength, as well as having a higher elastic limit.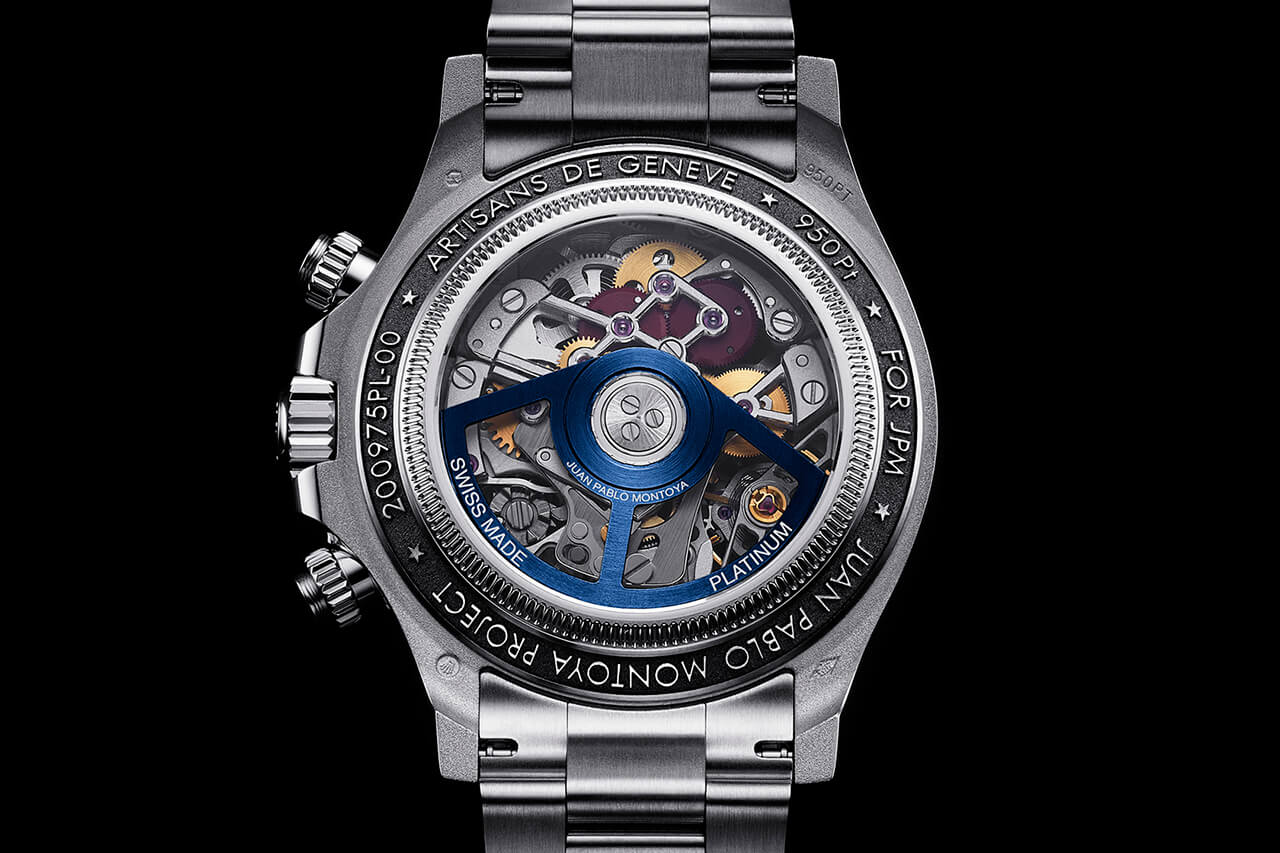 I'm not satisfied — let's customize
A few engraved capital letters on a watch that sells for double retail on the pre-owned market, really? What about going custom? I had the pleasure, and I didn't feel guilty, of visiting Artisans De Geneve only a couple of months ago. And granted, you will pay at least triple what you paid retail for your Sub or more, but have a look. And don't even try to tell me the Submariner is a tool watch. In our day and age, this is pretty damn far from the truth, as the diver's tool of 50 years ago is now a tuxedo accessory for many. So why not let the artisans of custom Rolex do their thing and give us the beautiful case back and intrinsic movement decoration we deserve. I think I'll stick to my guns, this looks damn good, and it goes way beyond the now properly engraved case back. I was frankly blown away by the time and effort ADG put into movement decoration, something plainly evident in the Juan Pablo Montoya Project. This rear view says more than a thousand words.
But why, Rolex?
I understand that Rolex evolution is not lighting fast and that the tough, unadorned case back is a relic from the days of Submariners and Sea-Dwellers actually working for a living. Under the surface of the ocean. But we are nearing 2022, and as charming as it is to have a plain case back ready for that romantic engraving or your madly generous employer of 30 years? No! Give us more bang for our hard-earned buck, please. But wait, scrolling through my mind, there is actually one Rolex that pops up. And it is rectangular. Do you know which one I mean? The world's most underrated Rolex?
The Rolex Cellini Prince is a beautiful exception
Yes, this is something not many may look for when craving a Rolex, and that's why I love it. A bona fide quirky alternative to the Jaeger-LeCoultre Reverso, meet the Cellini Prince ref.5443. Whether in white or yellow gold, you won't spend much over $10,000 for this discontinued model. Take a look at the back. What more can you want? A beautifully engraved logo and Cellini script, an off-center sapphire window to an intricate yet simple movement. Decorated in a few different styles, this sunray pattern is perhaps the most usual, and it looks absolutely wonderful. So, grumblings and custom spending sprees aside here's an accessible, underrated, and real Rolex. I love its engraved gold case back, and there's a clear sapphire crystal through which we are finally allowed to watch a Rolex movement living its best life.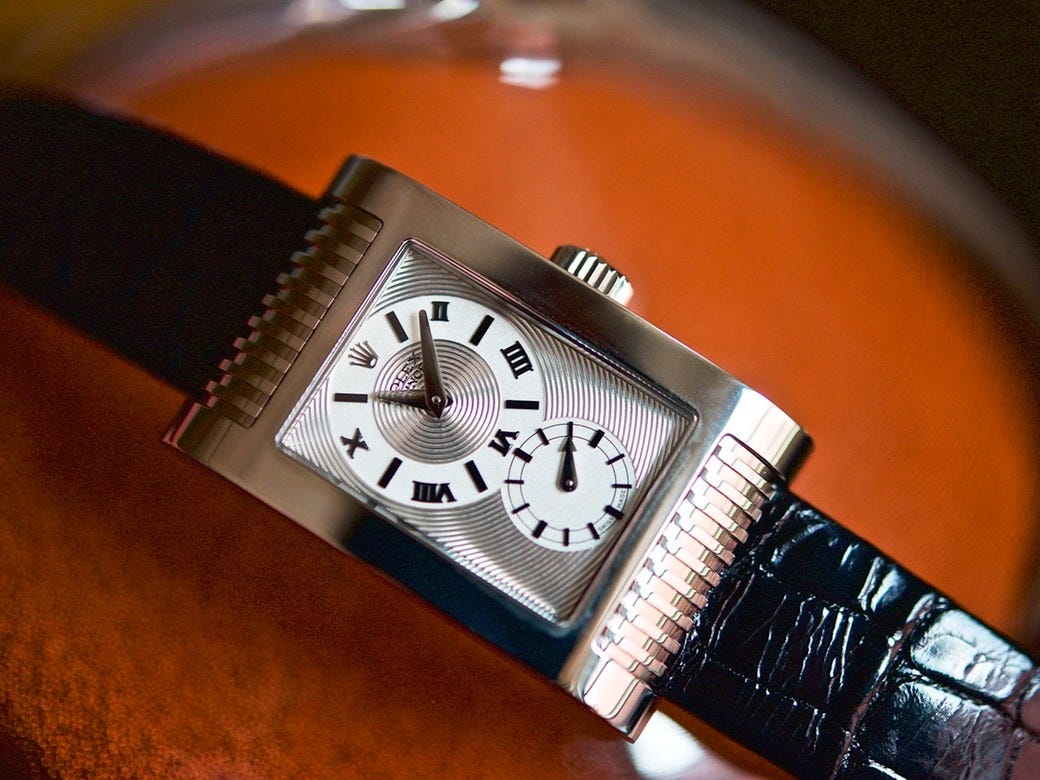 Did you think that Rolex case backs are always blank? Do you agree that we deserve more elaborate case backs on Rolex references? Or is it frivolous on what is in essence a tool watch? Is a Rolex movement perhaps too workmanlike to be seen through a glorious sapphire crystal? Or should this simply be a discussion about whether that term is no longer valid? let us know in the comments down below!
Follow me on Instagram: @thorsvaboe