Rolex Submariner or GMT Master II – What to Buy?
Trying to Answer one of the Watch World's Most Popular Questions
Today, we'll seek to answer an age old conundrum posed by prospective buyers: Rolex Submariner or GMT Master II?
If you happen to write for a magazine such as, say, Fratello for long enough, your friends and colleagues begin to come with all sorts of questions about watches.  From fashion brands to odd 40's pieces that once belonged to a loved one, I've seen them all.  But if there's one topic that comes up more so than any other, it's about Rolex.  Specifically, more often than not, people ask whether to buy the Rolex Submariner or GMT Master II.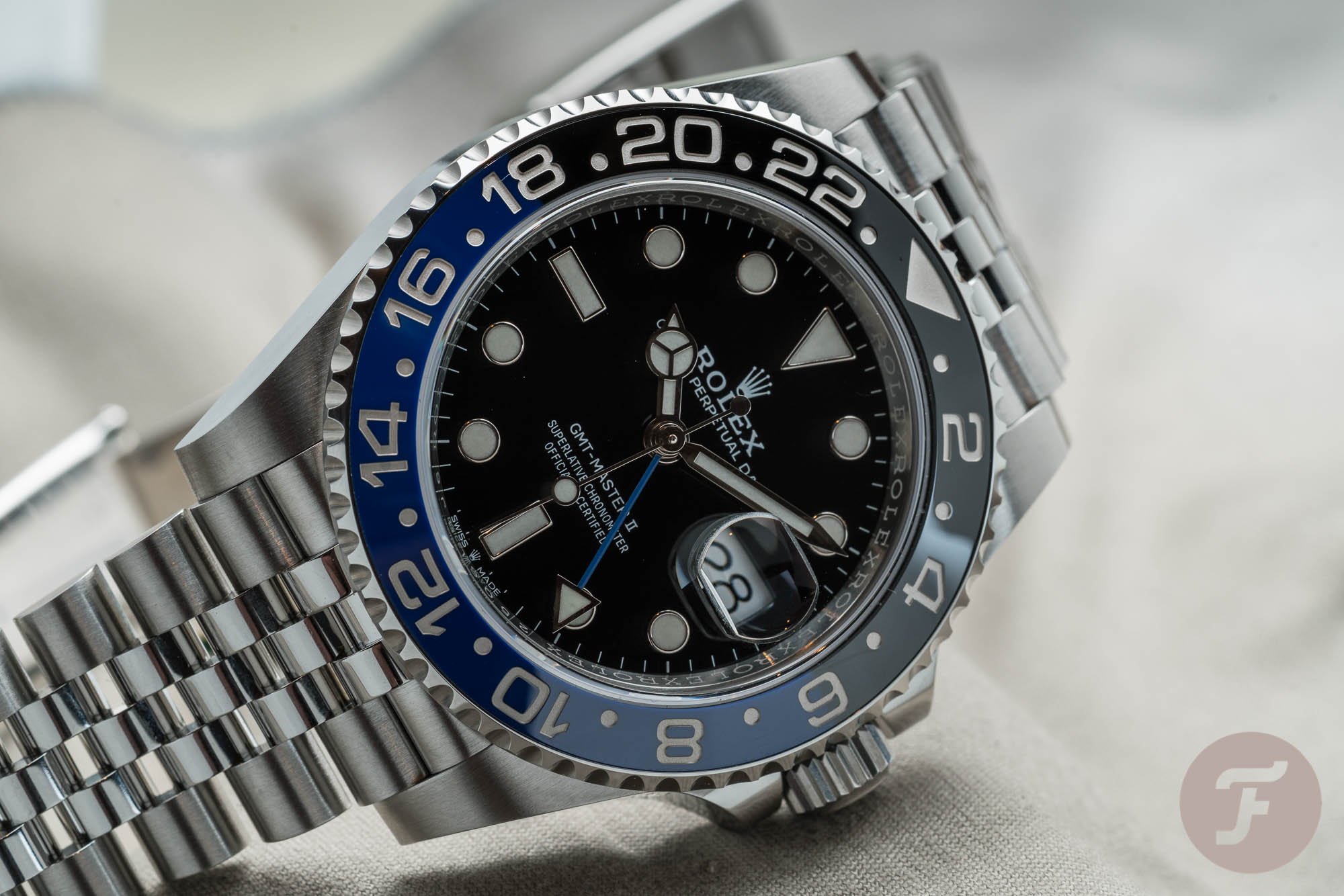 Rolex Submariner or GMT Master II
Despite the repeated calls for the death of mechanical watches due to the rise of smart watches, the ritualistic desire to reward oneself for an accomplishment with such an anachronistic timekeeper is alive and well.  Rolex, surprise surprise, is that brand that people most often choose.  And while perhaps only 20-30 years ago, something a touch dressier like a Datejust would have seemed far more appropriate to celebrate a milestone, our world has become more active and casual.  Enter the sports watch and the idea that these ultra-capable accouterments should accompany us on all of life's experiences: formal or otherwise.  And this is why we choose to compare what are hands-down two of the most popular options in the world.  Welcome to a look at the challenge that defines Rolex Submariner or GMT Master II.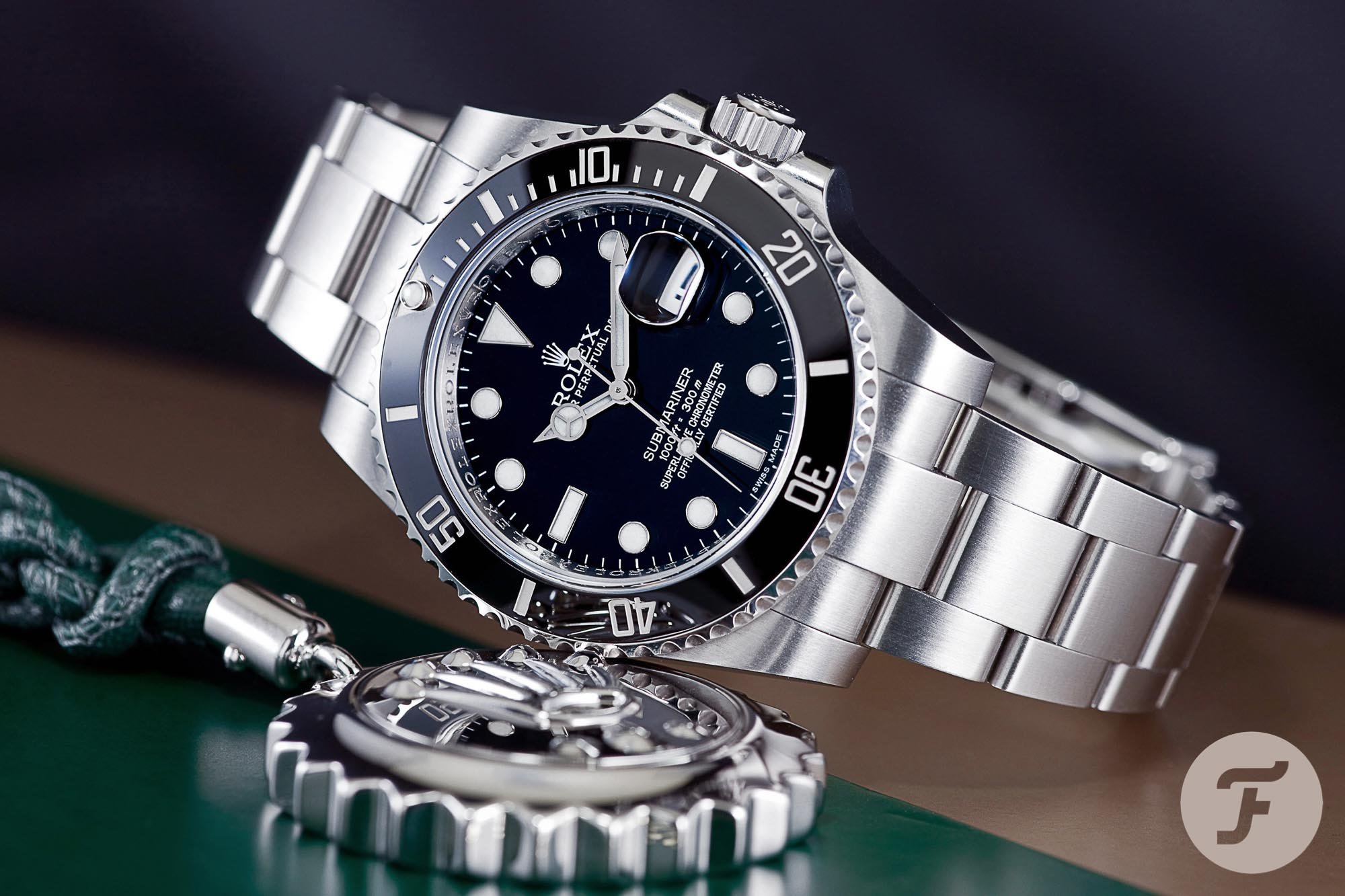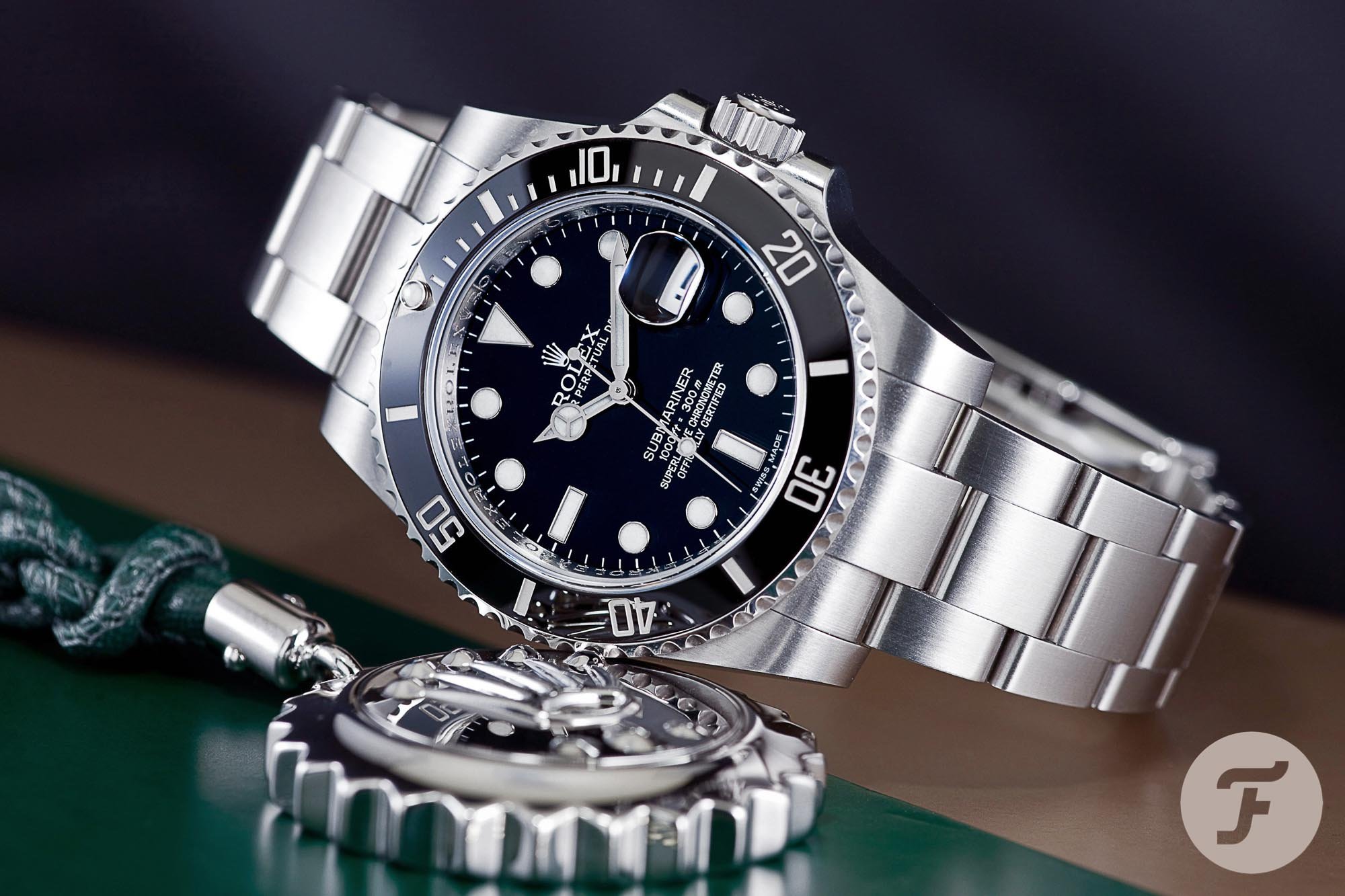 Two Watches that Share Design Traits
When I was a kid, I must admit that I didn't know the difference between the Rolex Submariner or GMT Master II.  I knew almost nothing about watches and the two looked nearly identical save for the bezel.  I actually thought that the bright blue and red ring on the GMT was simply a stylistic choice over the monochromatic black on the Sub.  Of course, I was viewing these watches from a distance, so I hadn't taken notice of either the extra hand on the GMT or the fact that the bezels contained different numerals entirely.  But growing up in South Florida and seeing far more Subs on the wrists of everyone – including my Father – I was firmly in the Submariner camp.  But 30 plus years later, as the owner of a few vintage iterations of each model, I'm not so sure where'd I'd choose to pitch my tent.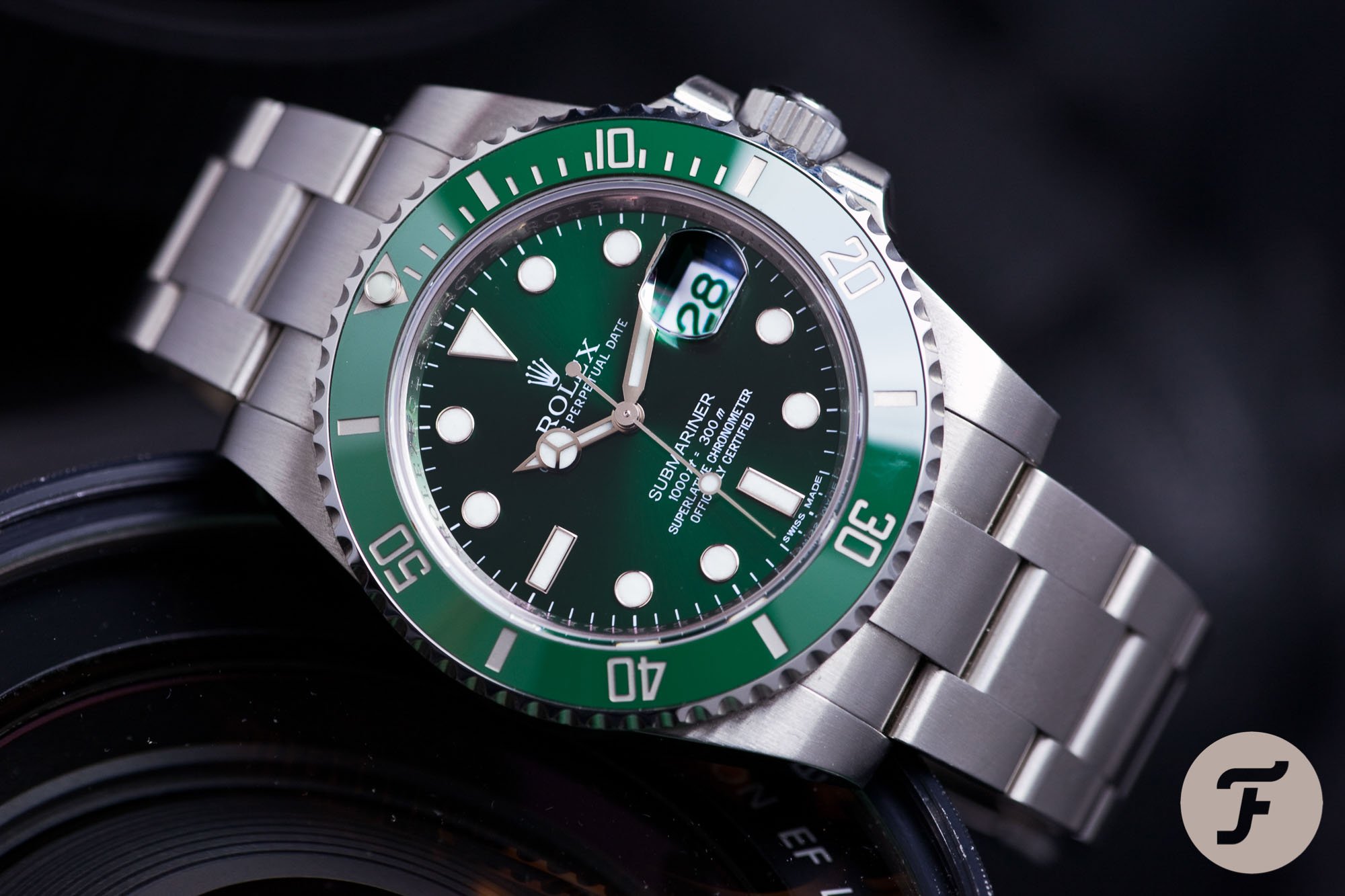 Steel: 116610 Sub Date vs the 126710 GMT
Because most potential buyers of either the Rolex Submariner or GMT Master II are not watch nerds like us, vintage options are off the table.  That leads to looking at what is currently available, where the word "available" is a bit of a farce due to some rather ludicrous waiting times before your local boutique deigns to call you with the opportunity to buy one of these watches.  But I digress…let's take a look at what is available today (for detailed reviews on each, hit the hyperlinks).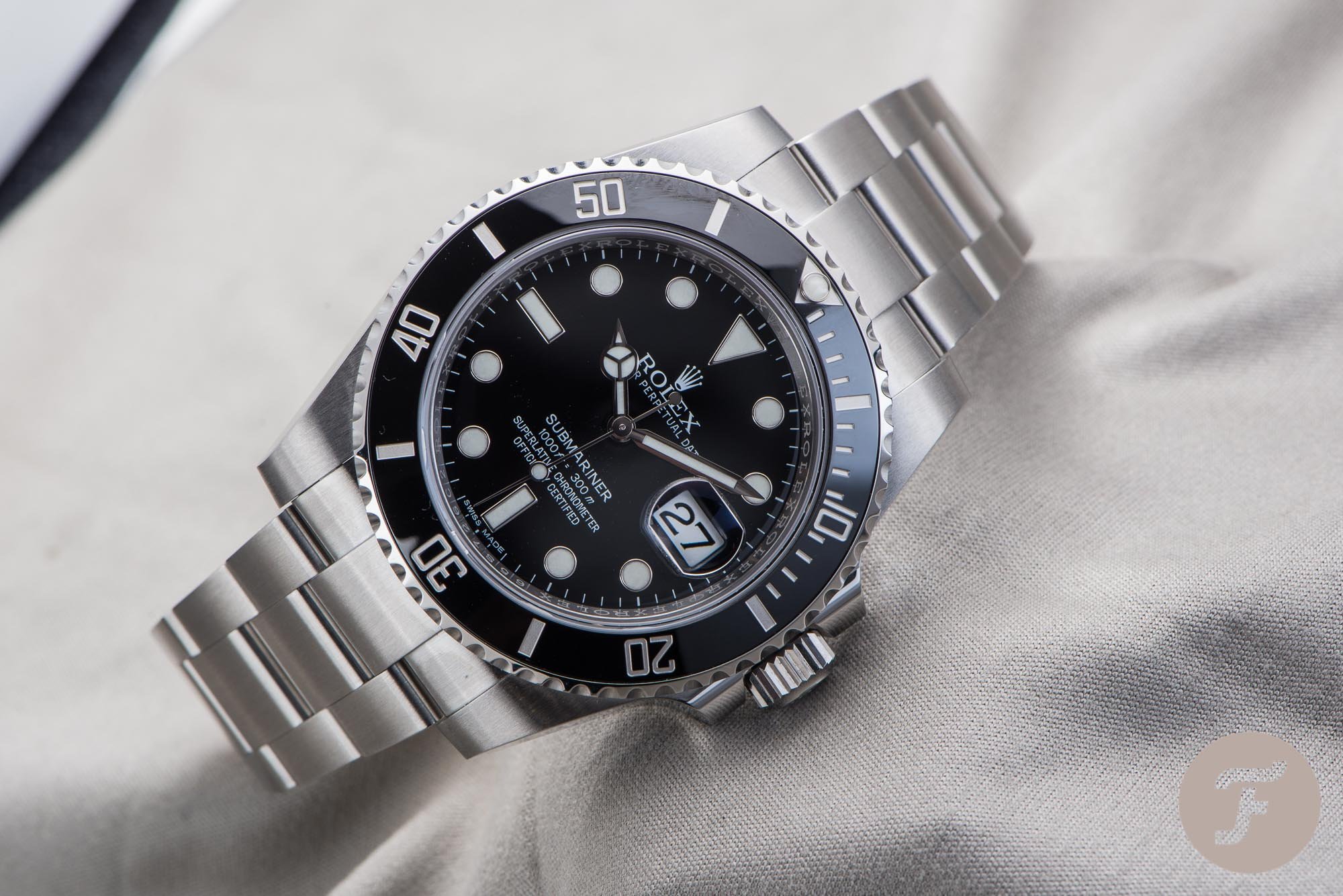 To make things more or less comparable when choosing between a Rolex Submariner or GMT Master II, we'll stick with the Date version of the Sub as it aligns most closely with the date-containing GMT.  And we're going to simplify with stainless steel models because that's what 100% of people have asked me about…  Starting with the stainless Submariner Date, things have changed since the early 1990's.  Actually, it was in 2010 at Baselworld that Rolex showed up with two(!) stainless Sub Dates in tow.  One was in typical black with a black bezel (ref. 116610LN) while the other shocked by trading in its dark bits for a fairly vibrant green (ref. 116610LV).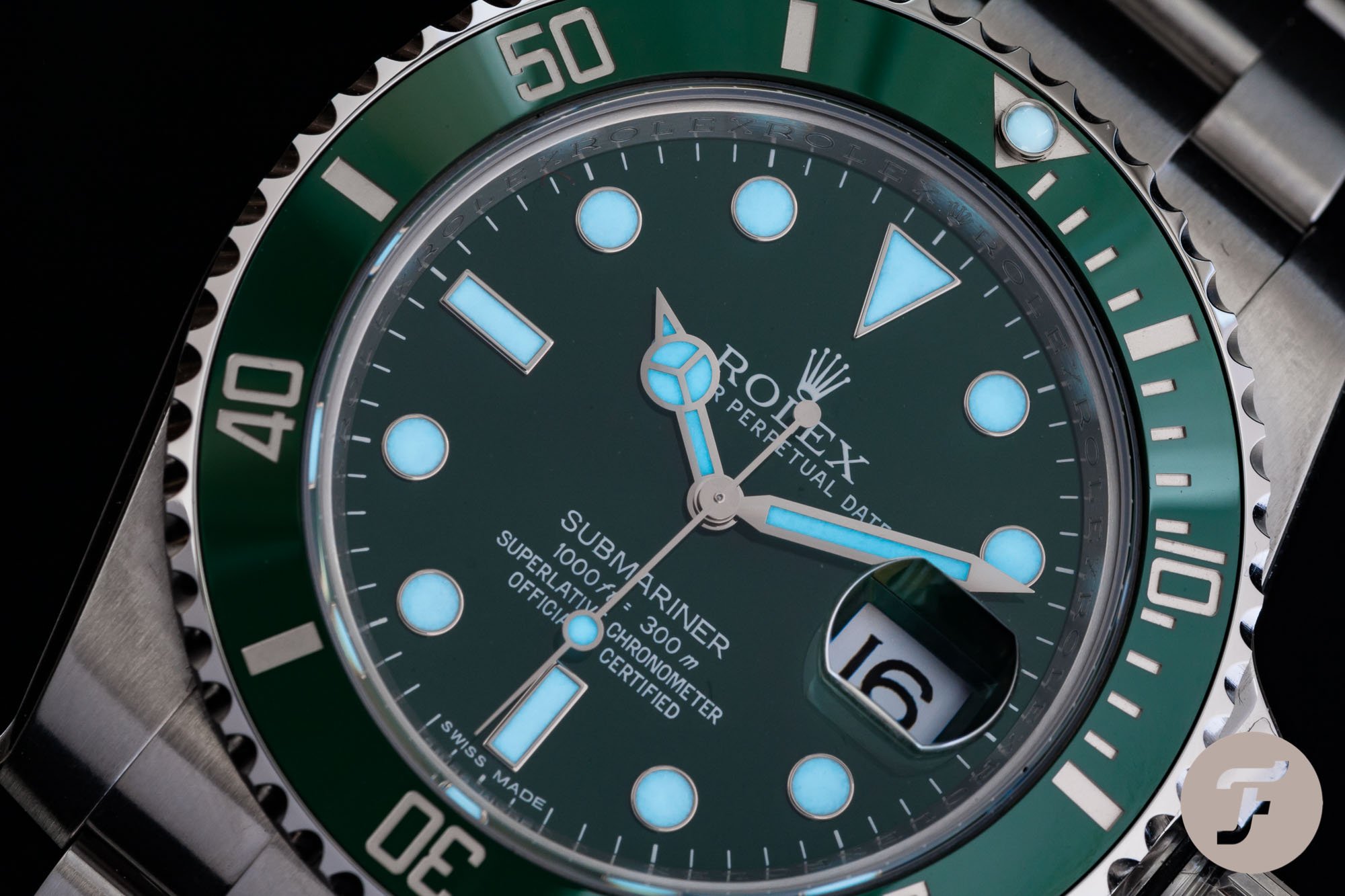 That latter version almost instantly gained a nickname of "The Hulk".  Incidentally, it isn't easy being green and that means it costs more (8,200 Euros versus 7,750 for the black version).  The models come in at 40mm with a 48mm lug to lug and a relatively svelte thickness of 12.5mm.  No matter which model you choose, the only bracelet choice is an Oyster with Oysterlock clasp and Glidelock wetsuit extension.  Inside, Rolex offers up its chronometer-certified 3135 automatic.  This movement hacks, features a Parachrom Hairspring, has a quick set date and 48 hours of power reserve.  Subs contain a uni-directional Cerachrom bezel with platinum coated numerals.  Water resistance is a more than capable 300 meters and things are kept nice and dry with the brand's well known Trip-Lock crown.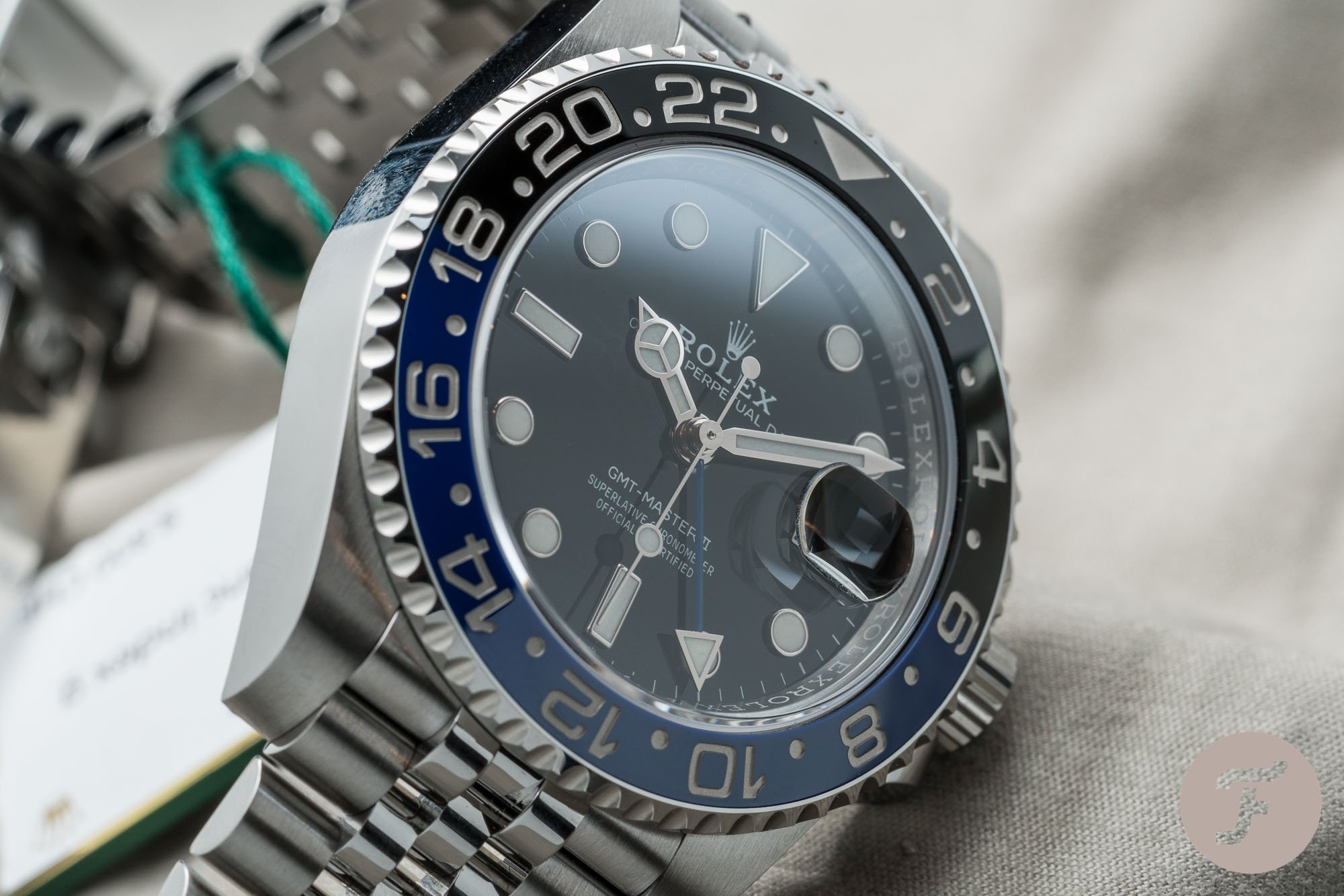 2 Steel Versions of Each Watch
But if choice is your thing, then the GMT Master II is not to be outdone.  Yes, if it's Rolex Submariner or GMT Master II, one can actually consider four watches in total because there are two stainless GMT's on offer.  At Baselworld 2018, Rolex served up the hit of the show with the return of the blue and red "Pepsi" bezel on a stainless piece in the form of the ref.126710BLRO.  Only available on a Jubilee bracelet, this was a departure from the other stainless GMT's on sale during 2018.
Including the Pepsi, there were actually three steel GMT's available in 2018: an all black model on an Oyster bracelet (ref. 116710LN – first introduced in 2007) and the so-called "Batman" with a blue and black bezel (ref. 116710BLNR – first introduced in 2013).  But for 2019, the all black has been cancelled, the aforementioned Pepsi is here, and a revised Batman (ref. 126710BLNR) was shown at Baselworld this year with a Jubilee bracelet.  So, to make things simple, you can have a Pepsi or a Batman, but only on a Jubilee.  Like the Sub, the GMT sports a 40mm case with 48mm lug to lug, but it's slightly slimmer at 12mm in thickness.  The chronometer certified cal. 3285 automatic that debuted in 2018 sits inside.  It features an astounding 70 hours of power reserve, hacks, and allows the hour hand to jump for easy setting in different time zones.  GMT bezels are bi-directional Cerachrom and are also adorned with platinum-coated numerals.  Water resistance is 100 meters and the watches are fitted with a the same Trip-Lock crown system as the Sub.  Both models retail for 8,400 Euros.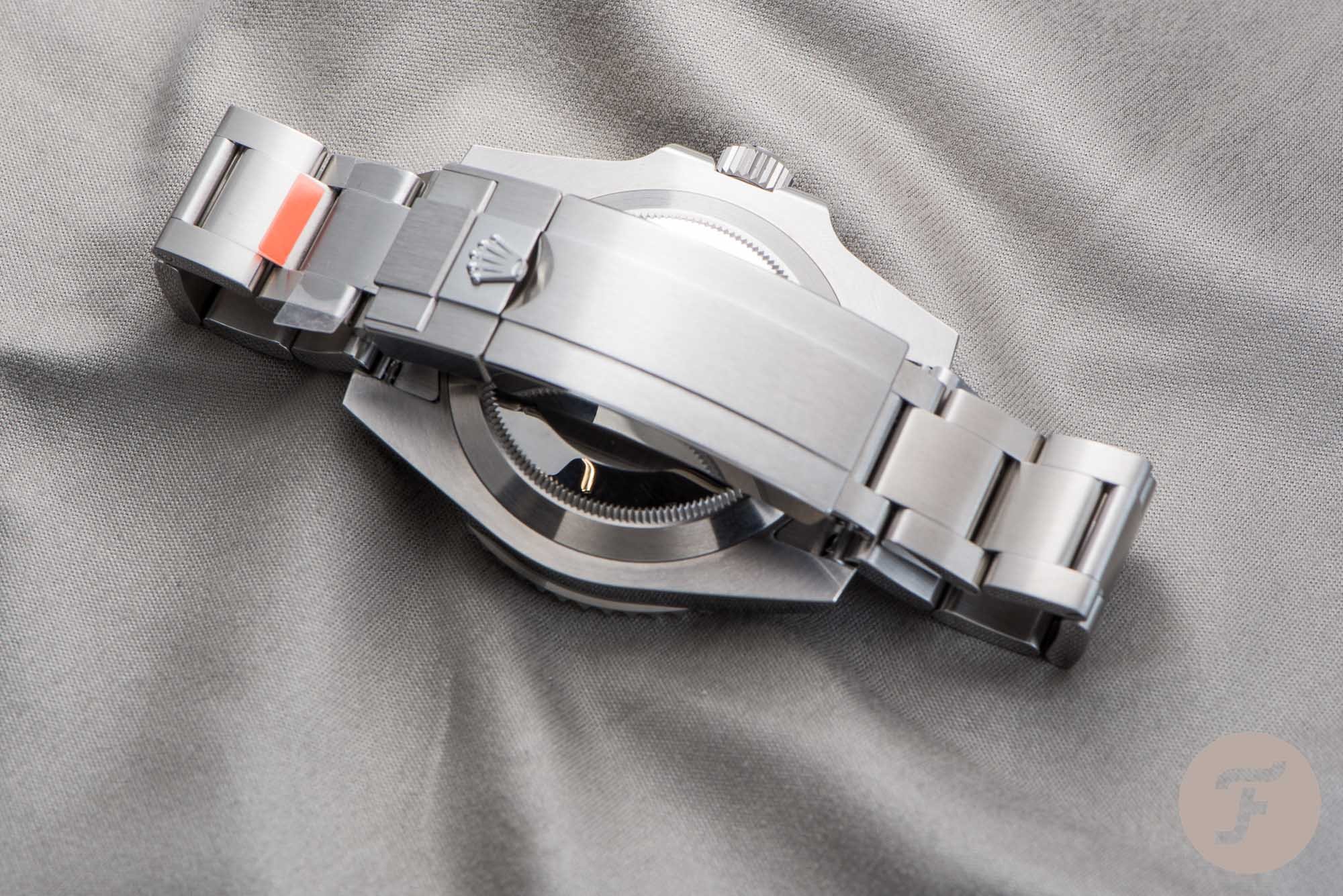 Capable Watches – On Land, In the Sea
If you're on the fence about whether to buy either the Rolex Submariner or GMT Master II, I think there are a number of things to consider.  Practically speaking, if you're a diving addict (or professional) or a pilot then I think the choice is obvious, but I'd be willing to wager that few contemplating these watches fall in either bucket.  It used to be the case that if you were really a water sports person, the Submariner was the way to go.  Now, though, with 100 meters of water resistance on the GMT, the same big beefy crown on either model, and the same exact materials employed (meaning, one isn't more resistant to the elements than the other), I don't think it matters at all.  Either the Sub or the GMT will easily withstand about everything that the average weekend warrior would or could bring as a challenge.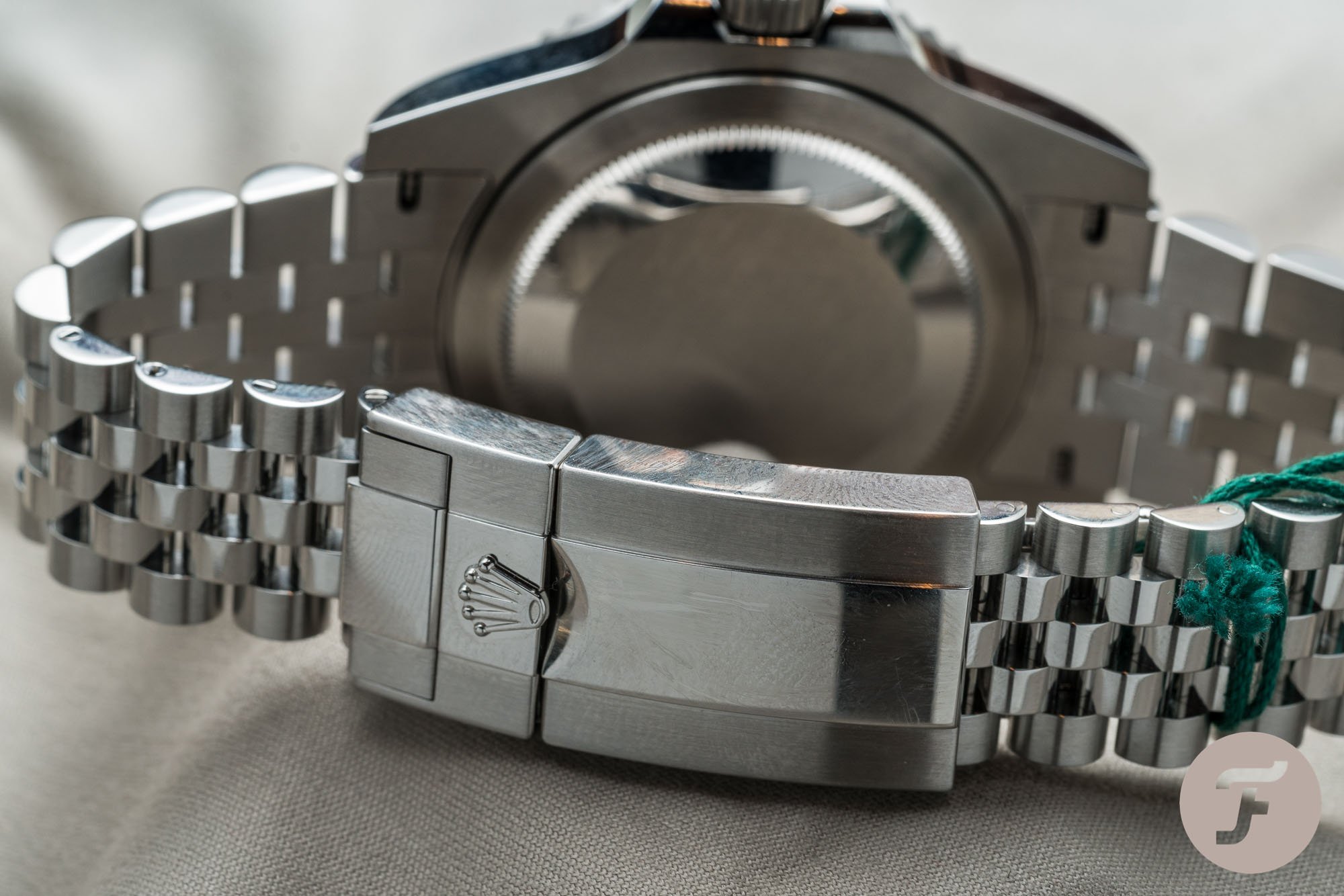 The GMT's Size is Very Close to the Sub
In the past, if you were considering a Rolex Submariner or GMT Master II, case size was far more of a differentiator.  Prior to the release of the first maxi-cased GMT (the all black), the world timer came in a slimmer, albeit still 40mm, case with a smallish Twin-lock crown.  The Submariner, on the flipside, was thicker and came with a larger crown.  This made the GMT easier to wear with a dress shirt and fit the image of the spotlessly dressed commercial airline pilot that Rolex always liked to mention in its ads.  The GMT was also available with either an Oyster or a Jubilee bracelet and that allowed one to choose a more or less formal look as well.  Subs, by contrast, were bulkier and far more "toolish" looking.  I've mentioned it before, but they were deemed as big, heavy watches up until the Panerai outbreak.  Now, though, Subs and GMT's look pretty darn similar.  They both have thick-lugged maxi cases, massive Trip-Lock crowns, and their thicknesses only differ by 0.5mm!  I'd guess that even Rolex noticed that things were looking awfully similar and this may have prompted them to reserve Oyster bracelets for Subs and Jubilees for GMT's.  When considering bracelets, it's hard for me to pick a winner here because Rolex does sublime work on both.  Lately, though, I've taken a real shine to the supple Jubilee.  Sure, it's a more elegant look, but is it ever comfortable!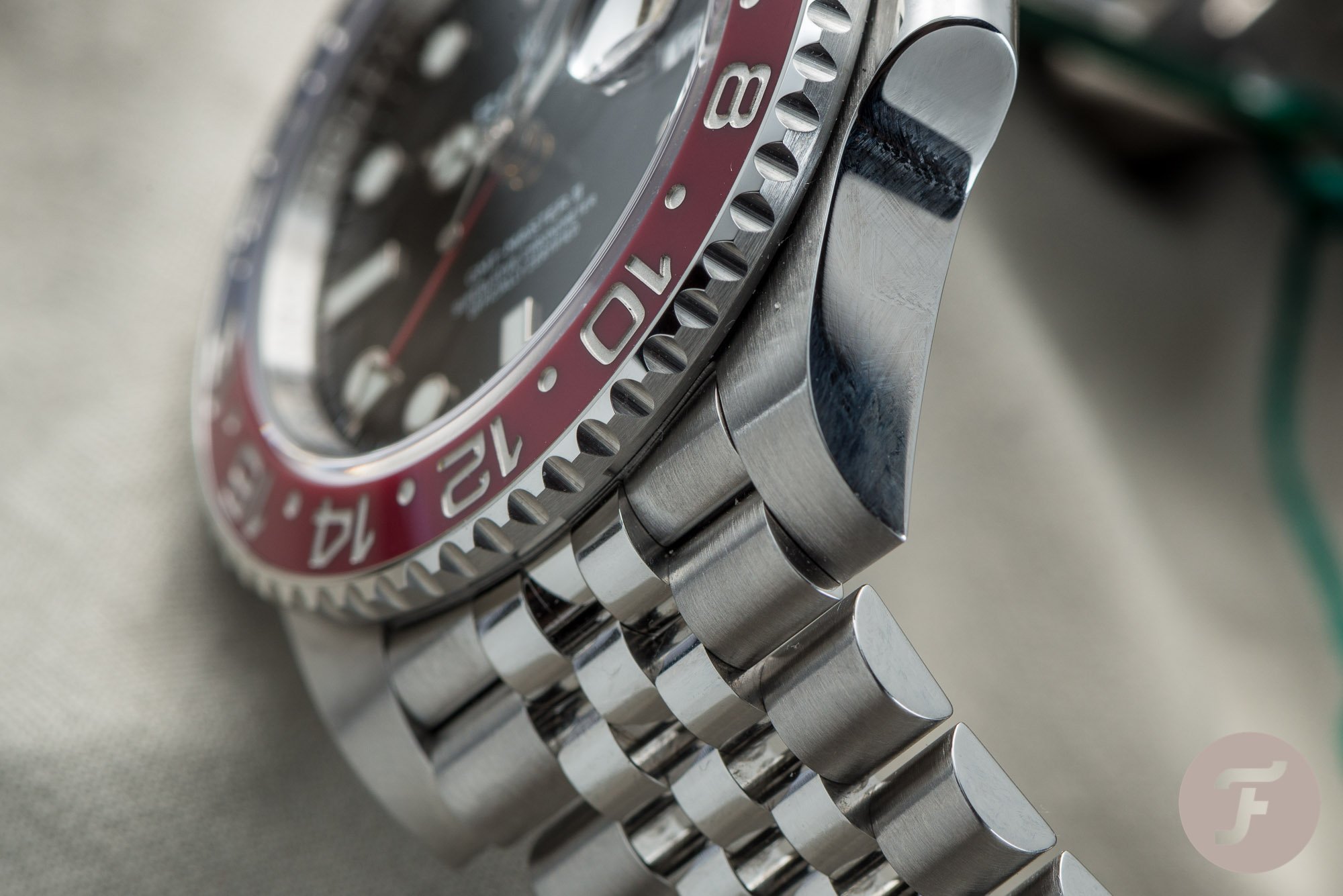 The GMT Adds a Splash of Color
In my younger days, if I were choosing between a Rolex Submariner or GMT Master II, my instincts would have drawn me to the Sub.  Its simpler, more rugged looks were more in line with my personal tastes.  From time to time, I find myself going back to those tastes and when they're in full bloom, you'd really struggle to talk me down from a soapbox shouting that a Rolex Submariner is one of the most perfectly designed watches on the planet.  But several years ago something happened and I found myself taking longer and longer looks at GMT's with Pepsi bezels.  Let's be clear, steel sports Rolex watches, in general, are awfully stoic looking pieces with very little in the way of color or pizzazz.  Fans of the watches laud this, while haters abhor what they call boring.  The GMT, with its controlled use of color, really is a welcome change and as much as I love an old faded bezel, the bi-color Cerachrom is marvelous in hand.  So, here, I must say that the GMT scores more highly for me.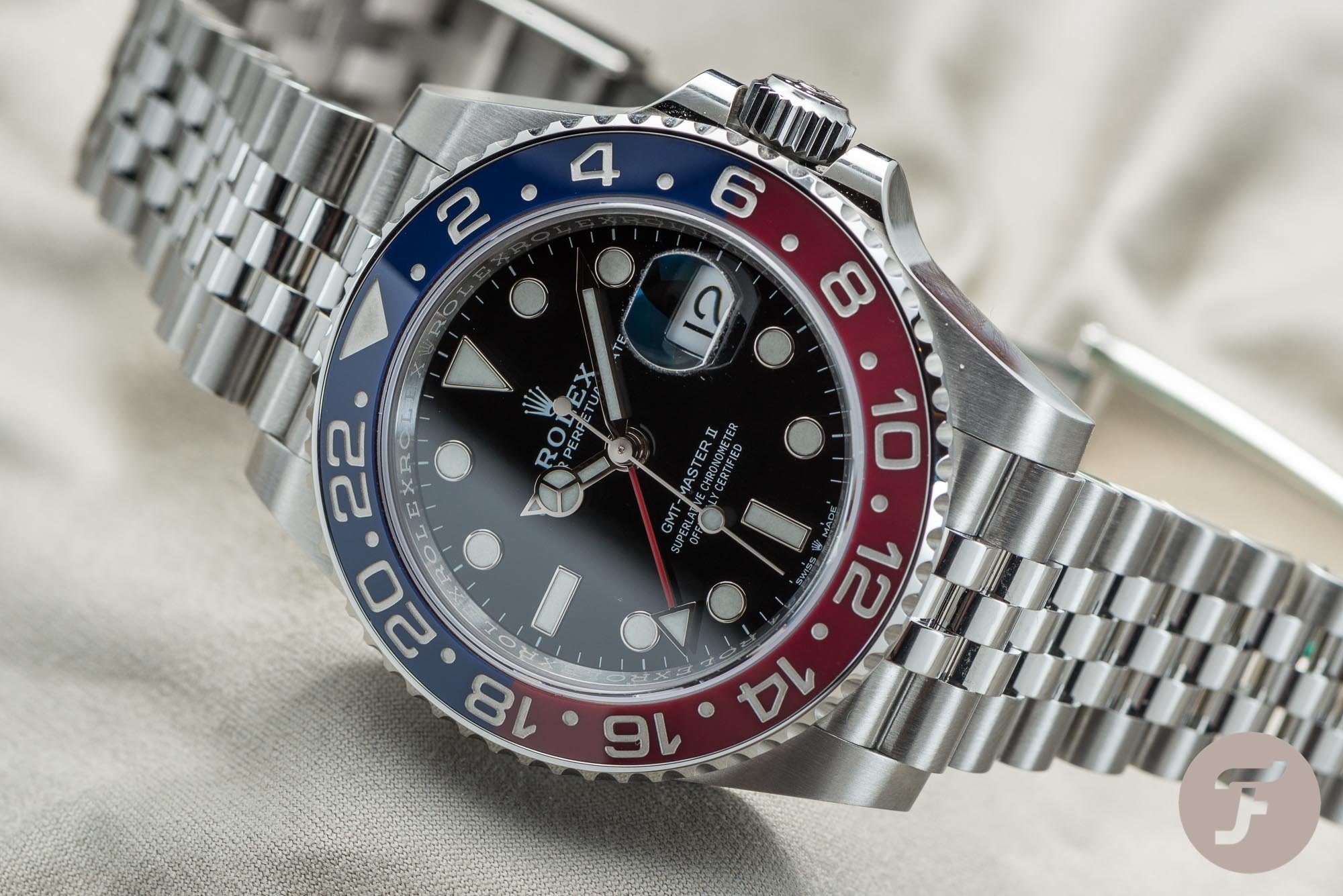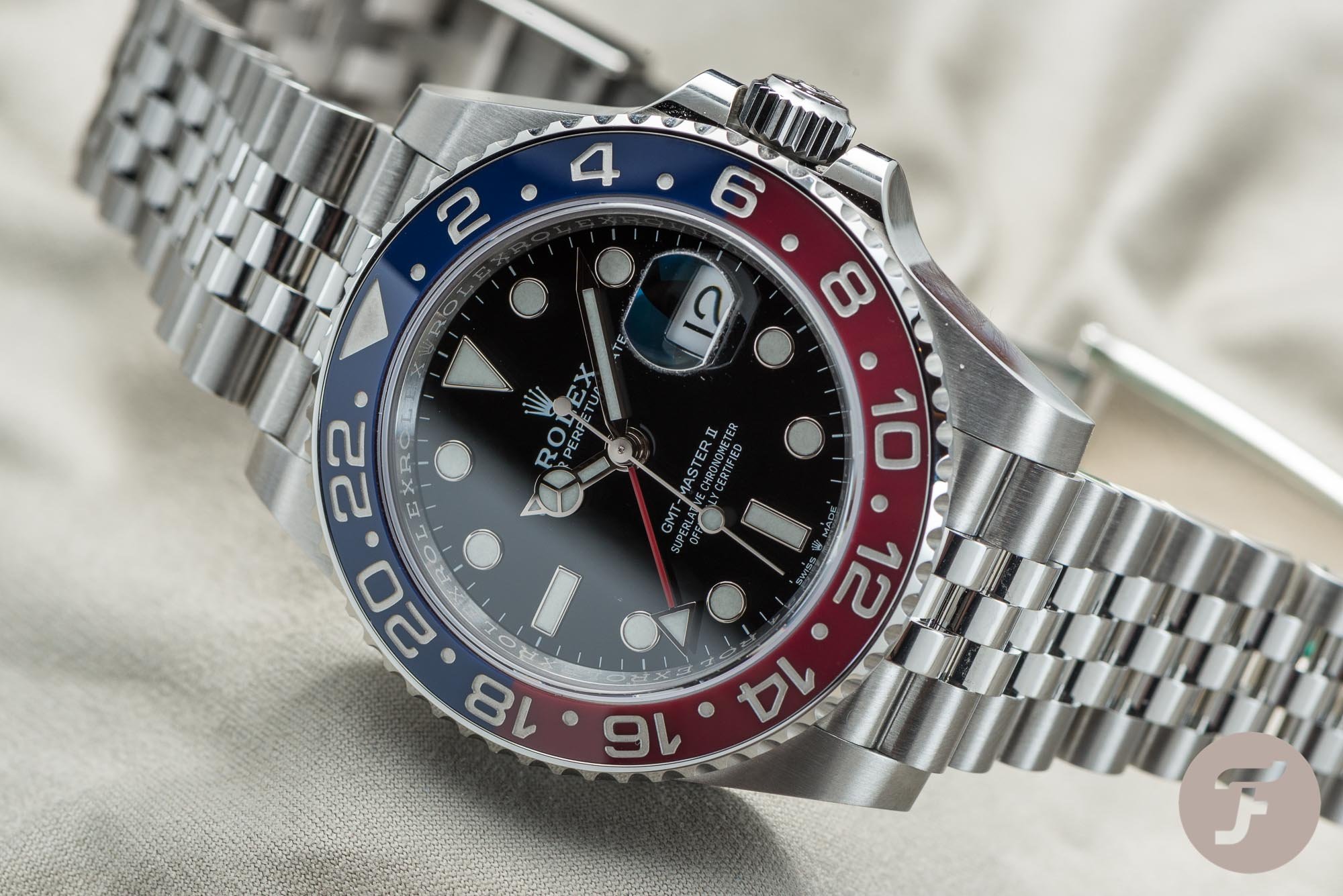 Functionality Day to Day
It's hard to justify a watch purchase in 2019 on the basis of practical functionality, but I'll do my best.  Both the Rolex Submariner or GMT Master II have their uses, but I maintain that the GMT really shines.  If I think about all the tasks I face in daily life – whether that's in a normal week or when I am halfway around the world – there's little that beats the functionality of the GMT.  If I'm in a normal week, I'm probably timing something on the grill or deciding if it's time-appropriate to call a colleague in the USA or China; the GMT can handle these jobs.  If I'm in China or the USA, I'm always looking to see if I'm way too late or early to Facetime with my daughter.  Now, you might be thinking that a smart phone is plenty enough to handle these tasks instead of a mechanical watch, but I say this with all honesty that in a jet-lagged zombie-esque state, there's something really comforting about looking down at an analog dial that simply shows the time in a place that you associate with being "at home".  Regarding the Sub, I can time things by using the bezel as well, but that's about it.  I'll never come close to 300 meters of depth, much less the 100 meters that the GMT can handle.  That might sound like I'm condemning dive watch ownership, but that isn't true.  We're simply comparing two specific watches in a vacuum.  And besides, I do think there's something to be said for the likely ruggedness of a watch that can withstand a depth 3 times that of its rival.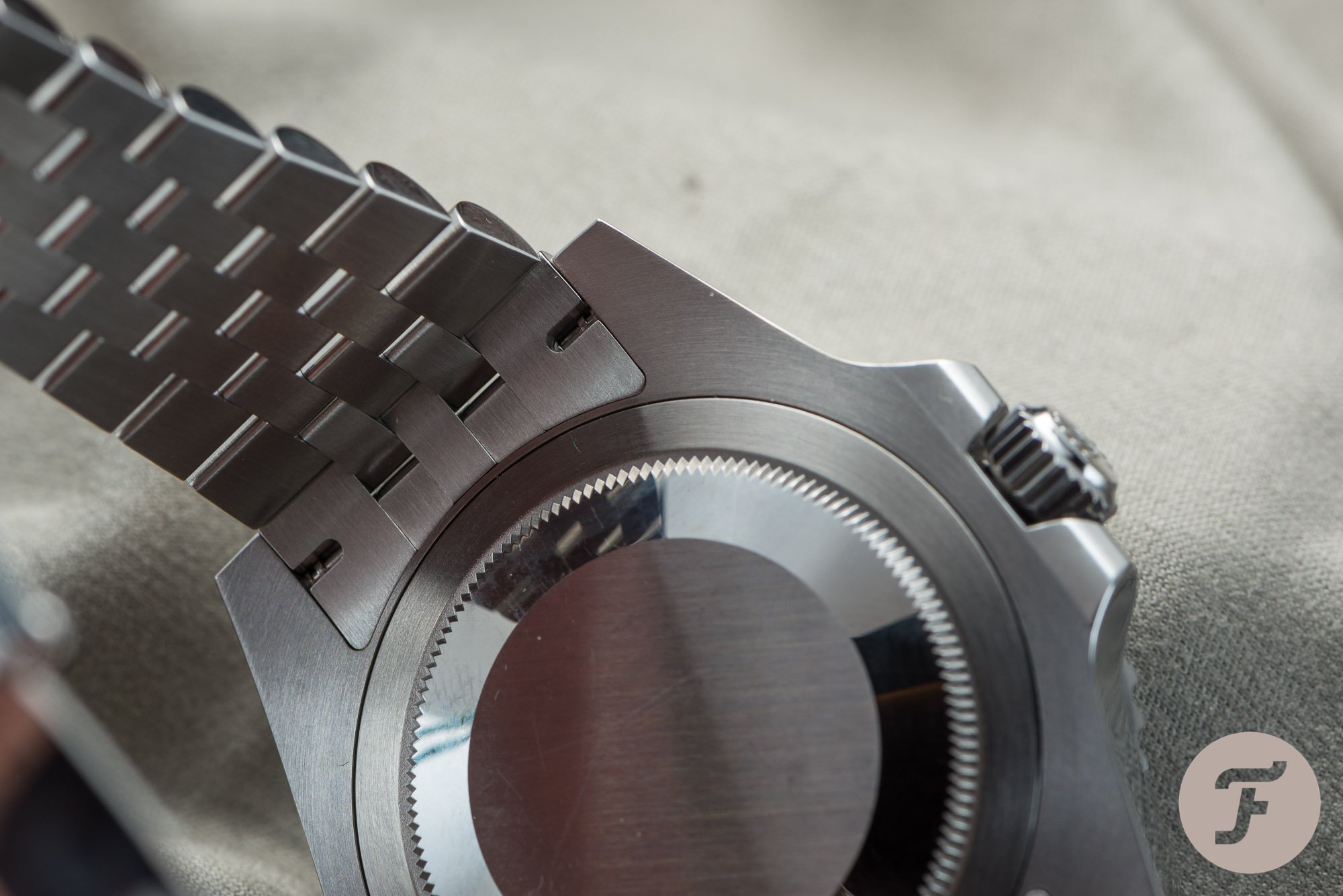 The GMT Movement is Impressive
For some final attributes to consider, it's interesting to note that the cal.3135 found in the Sub dates back to 1988 while the 3285 in the GMT is 30 years younger!  The 3135 is a horse and it has received thoughtful updates over time, but the power reserve is truly impressive on the GMT movement.  If these are daily watches, you'll never really see that advantage, but go a weekend without the watch on the wrist and that power reserve difference will certainly show itself.  And finally, price really isn't a topic of discussion with all pieces around the 8,000 Euro mark.  You simply need to decide if you think that money is worth putting towards water resistance or movement complexity.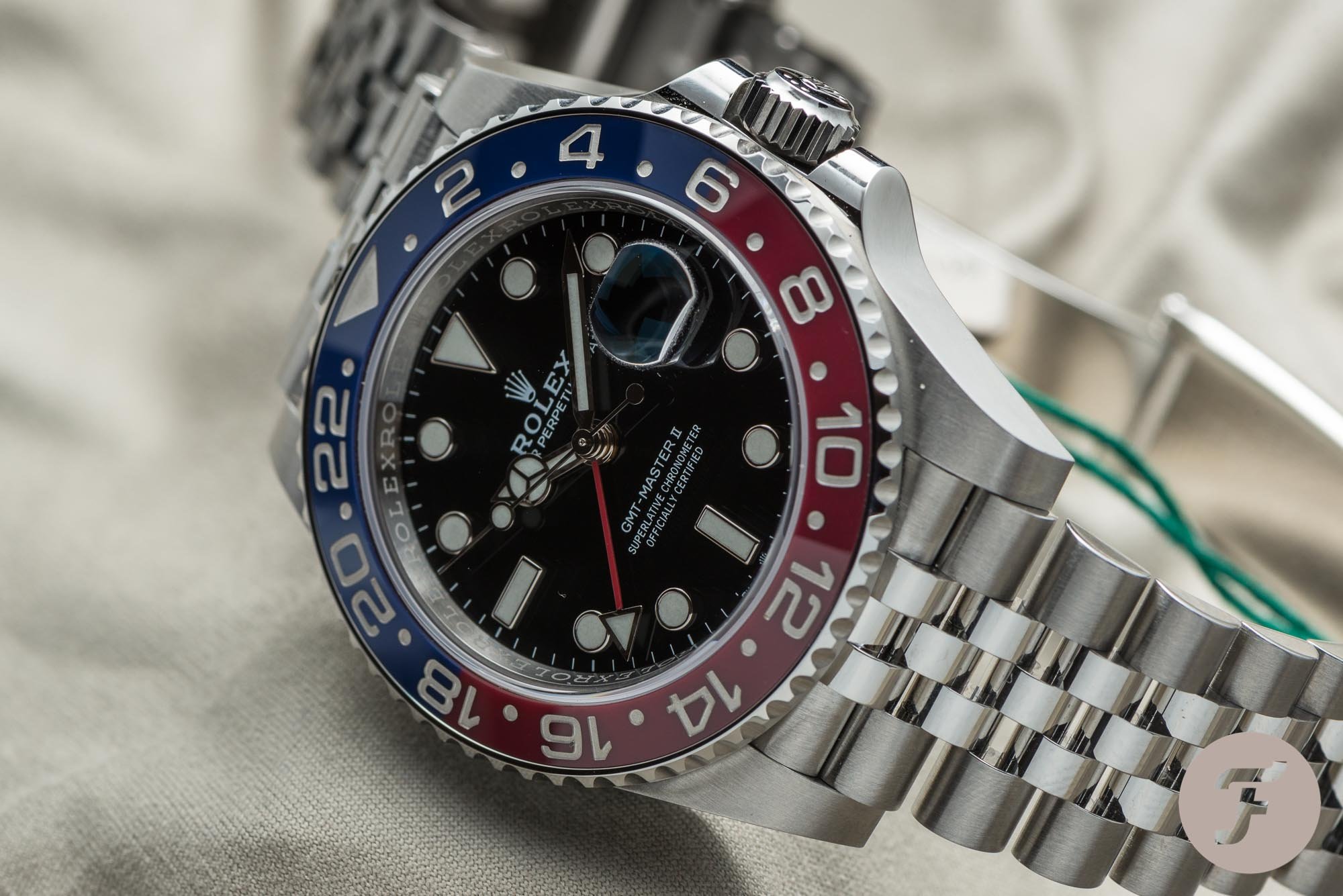 Final Thoughts – A Winner
If it were my money in choosing a Rolex Submariner or GMT Master II, I'd settle in and wait for a Pepsi-bezeled GMT.  I think I'd use the watch in the spirit it was intended more so than with the Sub.  Design wise, I like the colors and the general traits are all still very "Rolexian" if that makes any sense.  Finally, I do really like the look of the Jubilee.  But, lest you think I don't like the Sub, there's absolutely nothing wrong with either version and one could hardly be faulted if the tougher, no-nonsense looks are found to be more appealing.  So, there you have it, the GMT Master wins this round…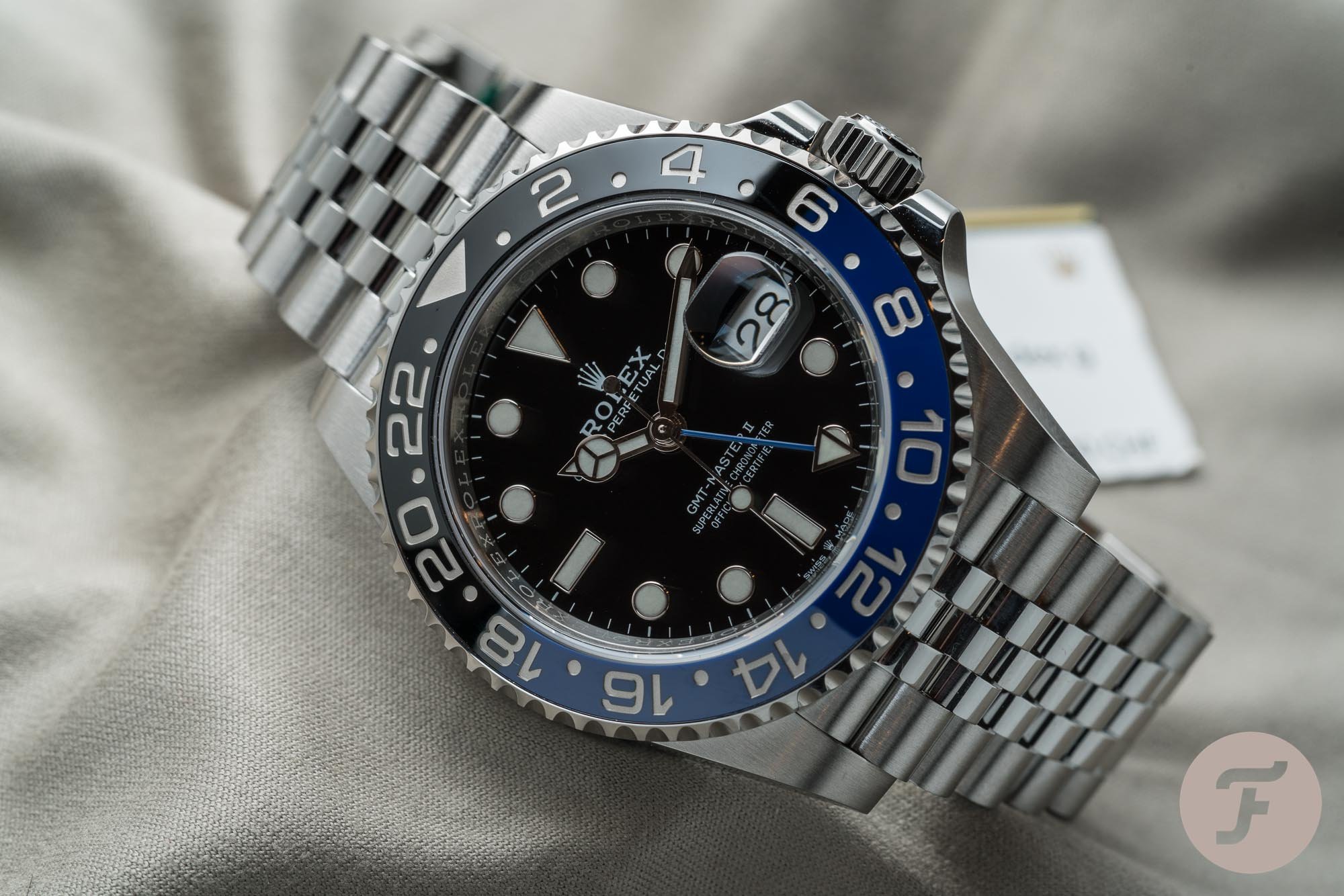 Epilog:  While Subs don't contain quite the waiting list of a GMT, the sad part is that none of these watches are available at an authorized dealer near you.  We've written plenty about this, but I'll just go ahead say it, "it sucks."  Ok again, "it sucks badly."  For a brand like Rolex that advertises so heavily – and they advertise watches you cannot buy – and makes products that are expensive, but at least attainable for those who have a decent job and work hard to save their money, it's ridiculous that the watches can't be found.  I'd bet that most who ponder the "Sub or GMT" question don't know about the issue of actually finding one.  After all, there are generations of Sub and GMT wearers, why would buying one be difficult if you can finally afford one?  Worse yet, imagine being the kind of person who normally feels intimidated by walking into an AD.  Then imagine that they finally save enough to buy a Rolex only to walk in and receive a condescending response when asking about a Sub or GMT – it happens, a lot.  I think it's bad for Rolex and it's bad for watches in general.
For more on the Rolex Submariner or GMT Master II, head to the official Rolex site.