Seiko Marinemaster Professional 300 – 52Mondayz, week #22
The weather has been extremely nice to us in The Netherlands lately, and it seems not much is going to change within short. One way or the other I tend to wear sporty watches in this kind of weather conditions.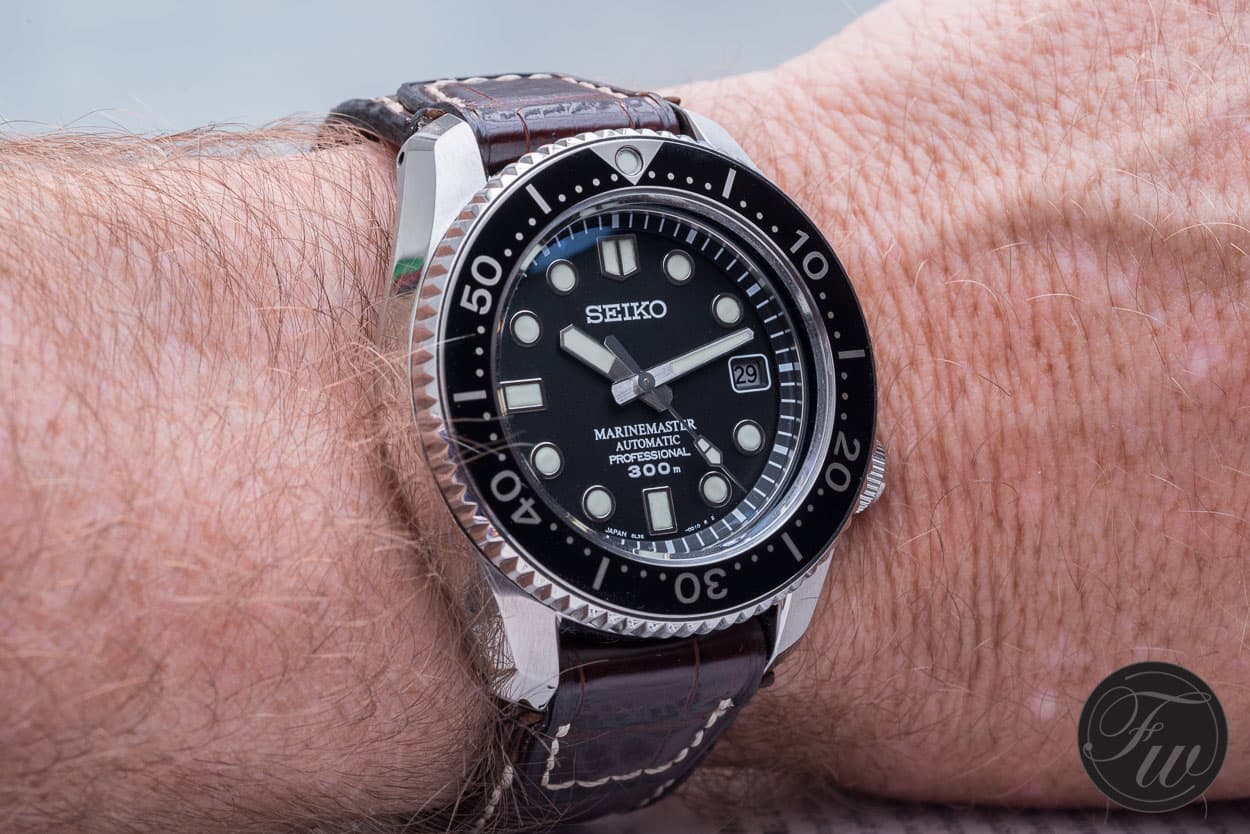 Seiko Marinemaster Professional 300, SBDX017 – 52Mondayz, week #22
It's not that I'm out sporting more in summer than in winter. Probably bare wrists ask for more 'resistant' watches than when one's thick layer of clothes hides the watch anyhow. Your watch might be more prone to hits when worn in the open.
Anyhow, no vintage watch again this week. I chose to wear one of my favorite sturdy sports watches, the Seiko Marinemaster Professional 300.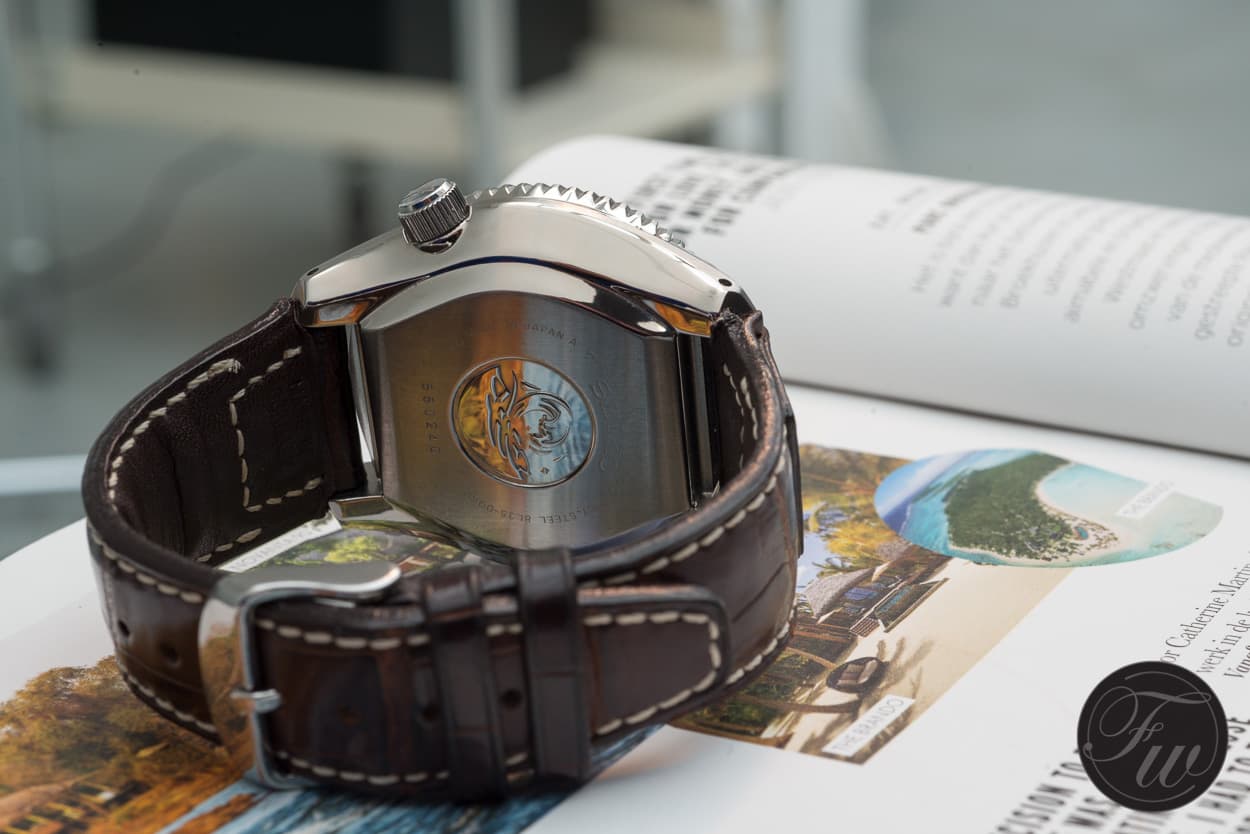 Size matters
When I bought this watch, not even a year ago, I'd never thought it would become such a favorite of mine. In fact, I bought it because another Seiko watch – which I liked a lot – proved to be too large for comfort for my wrist. That was the SUN065P1; beautifully constructed and designed however unfortunately my moderate wrist couldn't get used to the 47.5mm diameter and 14.1mm height.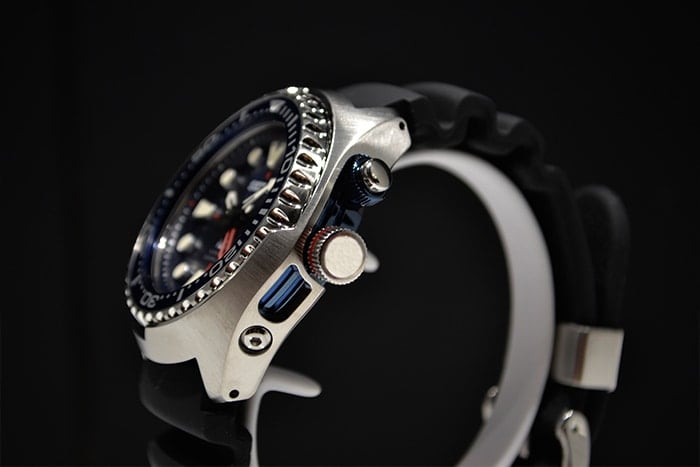 So I sold that one, and admittedly added some funds to buy the Seiko Marinemaster Professional 300 reference SBDX017. At that time the Marinemaster 300 had just changed from reference SBDX001 to SBDX017. The SBDX001 was even still available when one carefully searched for it, however I decided to go for the newer reference.
Differences between SBDX001 and SBDX017
At first sight the newer SBDX017 reference didn't change anything to the outlook of the watch, but there were some changes in the technical details. Robert-Jan Broer did a review on the Seiko Marinemaster 300 SBDX001 here, and Michael Stockton on the Marinemaster SBDX017 here. In Michael's review there's in depth information on the differences between the two models.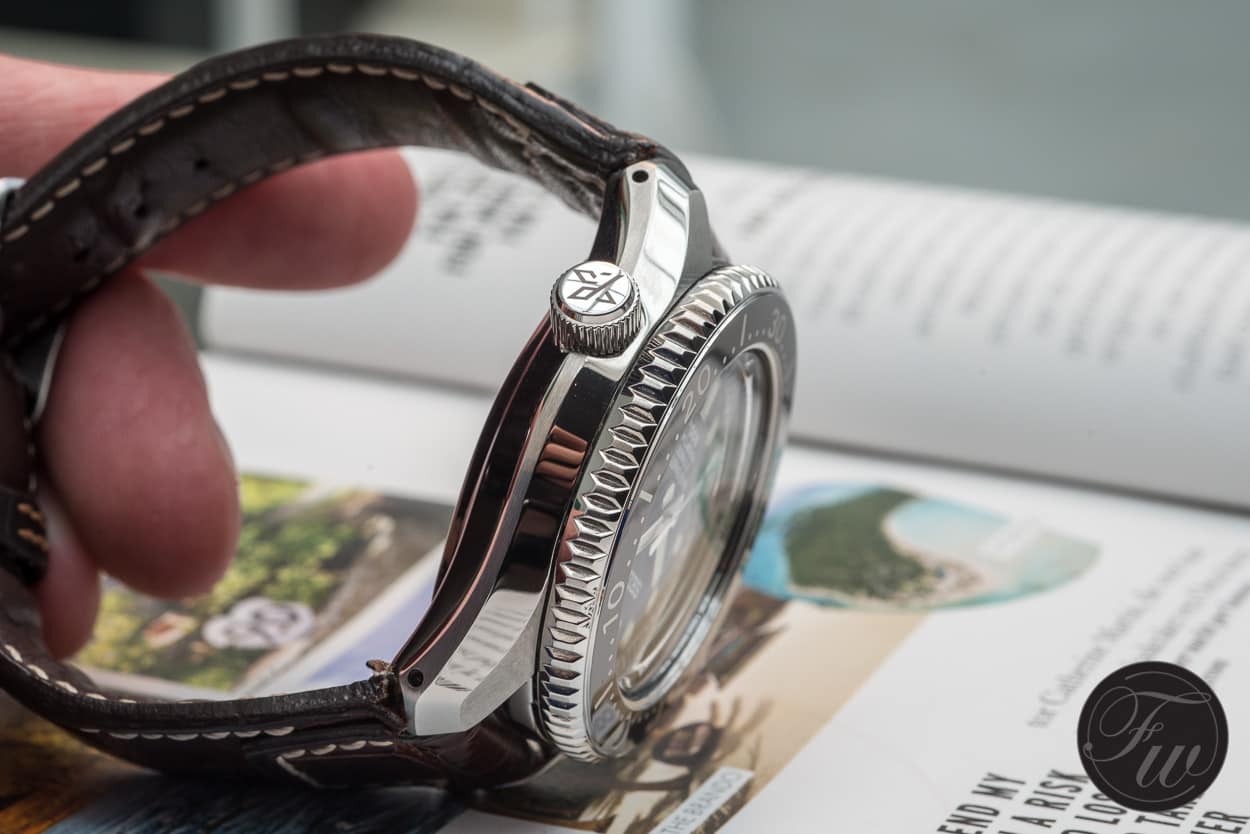 Game changer
I even have to say that the Seiko Marinemaster Professional 300 became a bit of a game changer for me. In the past I acquired quite some modern Seiko watches, mainly divers. However now, although I still like other Seiko diving models a lot, I'm not that eager to buy them any more. Although of very high quality and beautiful, I know they won't live up to the Marinemaster Professional 300. Most of them that is..
Formerly divided between modern and vintage, my interest now mainly concentrates on pre-owned Seiko's, like King Seiko and Grand Seiko models. Also, I mention that I'm more willing to look at other high-end Seiko and Grand Seiko watches. Even Spring Drive models I'm not afraid for any more 😉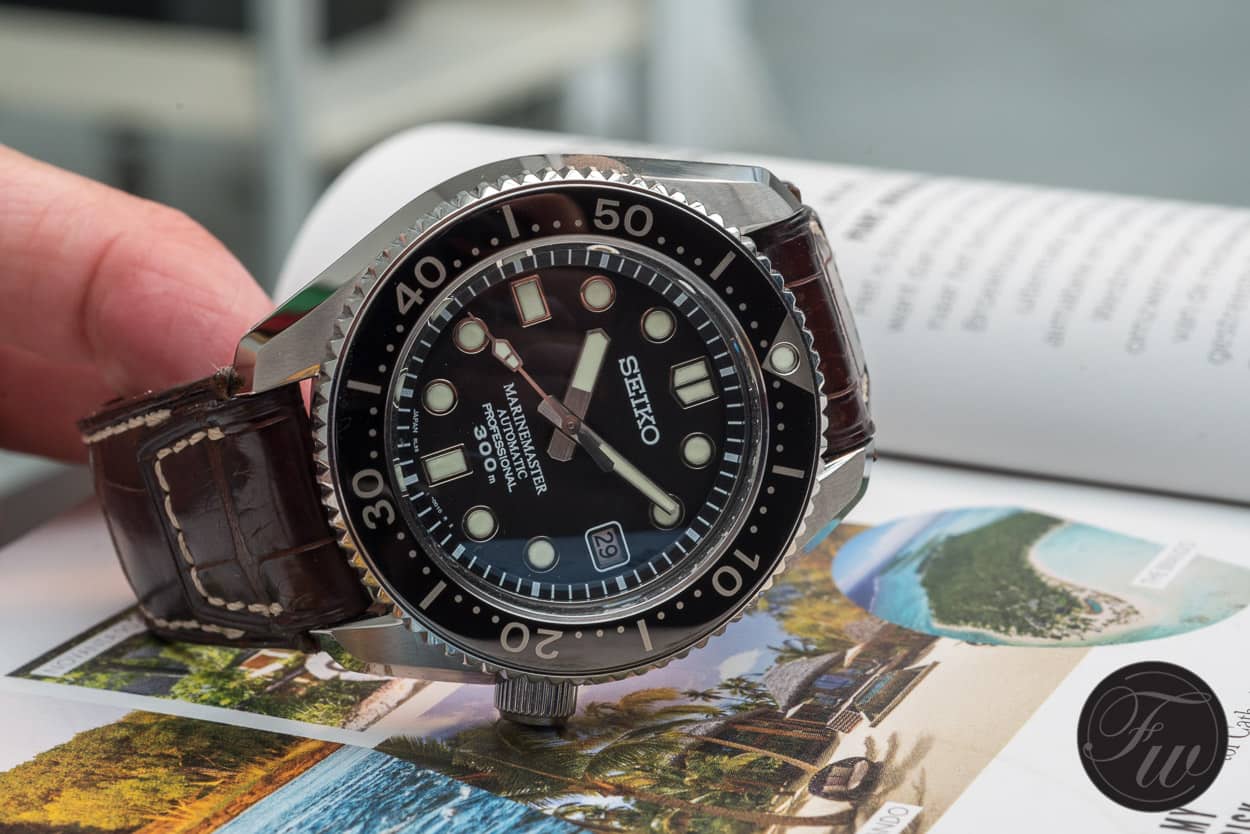 The bracelet and strap
Back to the Marinemaster 300. An item often mentioned in reviews is it's stainless steel bracelet. There are quite some negative remarks about it, and if you ask me they're all true. I didn't even wear my Marinemaster with the stainless steel bracelet. To me it felt too flimsy to be happy with. It would have suppressed the joy of the watch which is such a class act. Quality wise, and for it's finish.
Even the high quality silicone rubber strap which was supplied with my watch didn't earn much wrist time. It's only very rarely that I like to wear a watch on a rubber strap (see my Gorilla Fastback article here).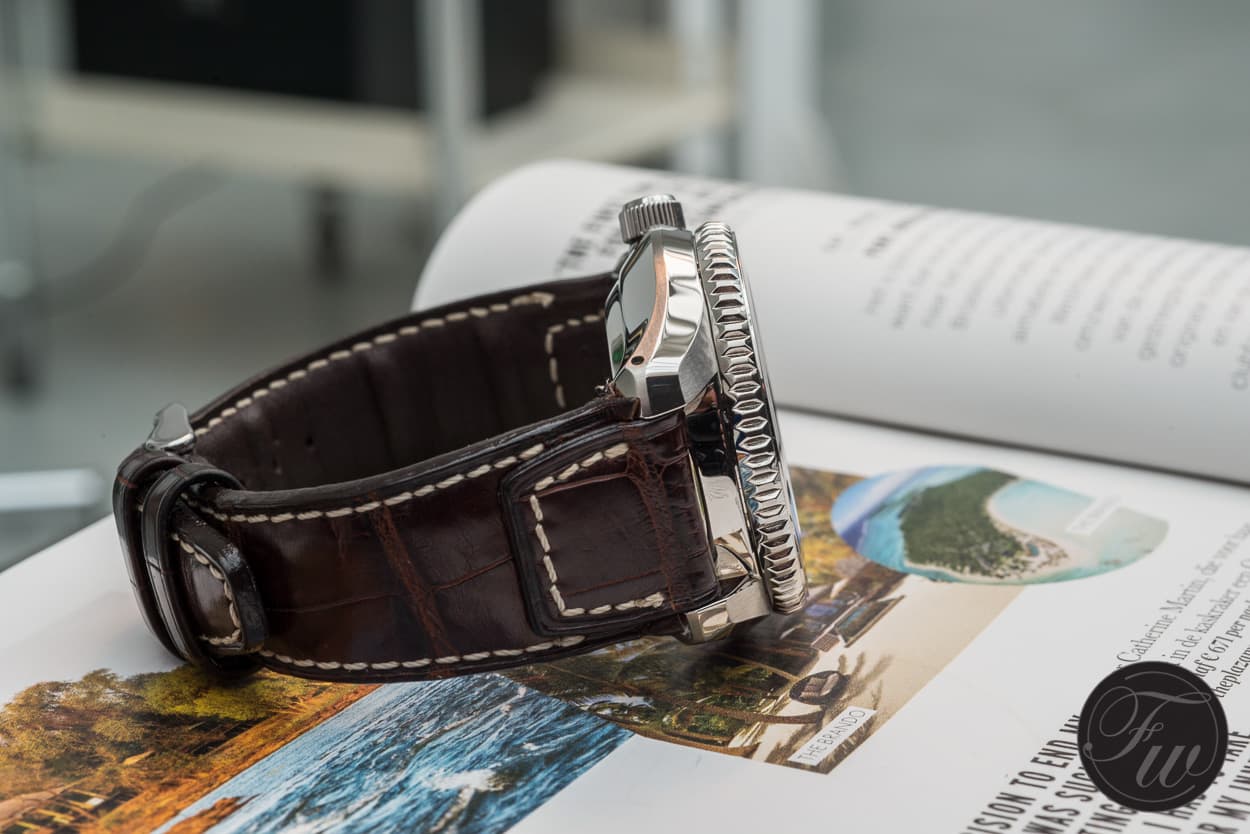 Looking for another solution I came to the Kaufmann Trophy leather strap. With € 345,= probably not the cheapest solution, and not even very adequate for a divers watch. However most of the time I'm wearing the Seiko Marinemaster I'm not diving. So I opted for daily comfort above proper professional use. This strap suits the watch extremely well. While the width of the strap between the lugs is 20 mm, the outside of the strap is slightly wider. This way it adapts very nice to the watch' casing. As well, the thickness of the strap at the side of the casing is a huge 6 mm which hides the height of the watch nicely.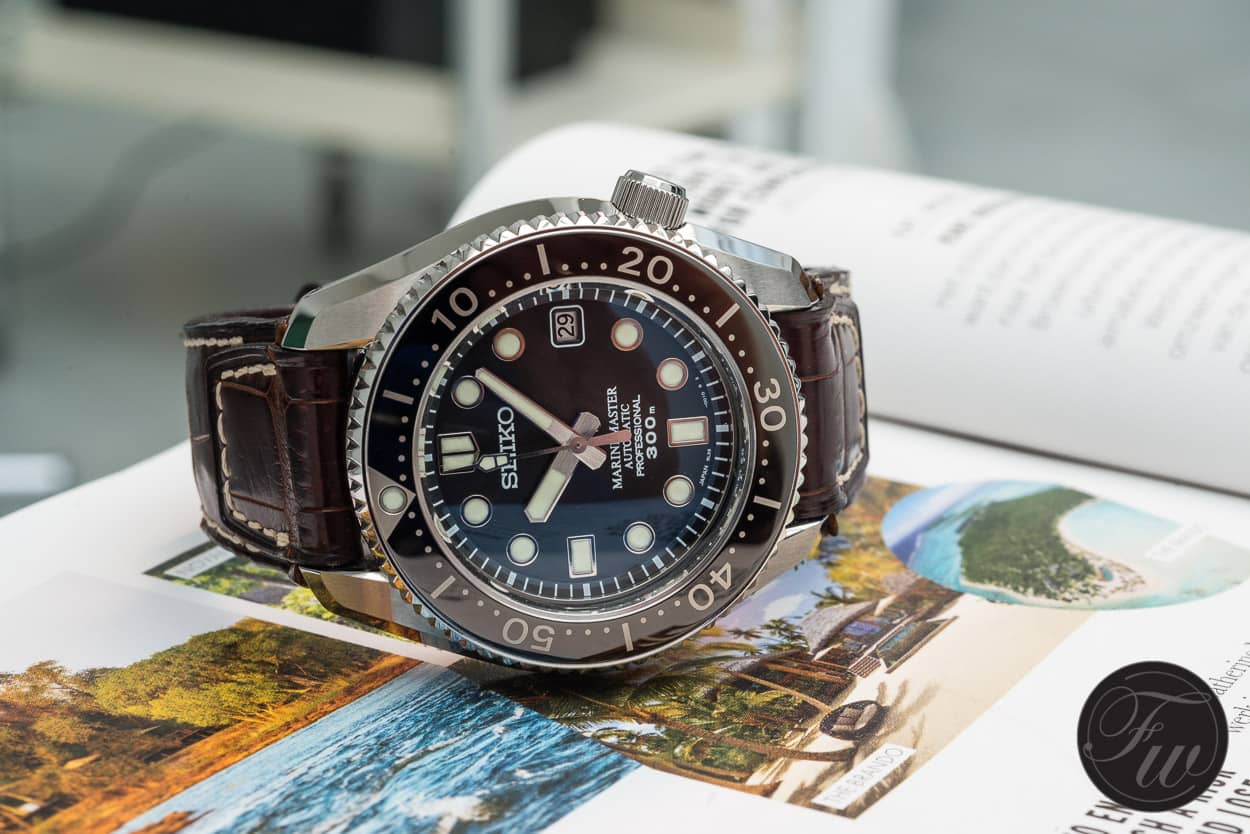 Technical specifications
Some technical specifications to end with. The 'diameter' of the SBDX017 is 44.0 mm and its thickness is 14.6 mm. The bandwidth at the casing is 20 mm. It uses Seiko's caliber 8L35, containing 26 bearing jewels and with a frequency of 28.000/h. Power reserve of this movement is 50 hours. The movement can be wound by hand and features a second hack. The weight of the watch is 214 gram, and (of course) it features a screw down crown. A, to me, still remarkable choice of material is the hardlex mineral for the glass. It should have been sapphire in my opinion. The price in Europe is currently € 2.500,= including VAT.
More information via Seiko's website.