Seiko World Cup: Round 2 — Thomas's SKX009J1 Vs. Jorg's SBDC001 "Sumo"
Two discontinued Seiko divers from the more affordable end of the spectrum
Welcome to the second match of this year's Seiko World Cup! Last time, high-end vintage and mid-range current Seiko collided. This time is a bit different. Today, two discontinued entry-level Seiko divers go head to head. This is the SKX009 versus the SBDC001, two watches with massive fan bases within the broader Seiko community. Let's see which comes out on top!
It's Matchday 2 of the Seiko Diver World Cup, folks. Put on your wetsuits; here we go!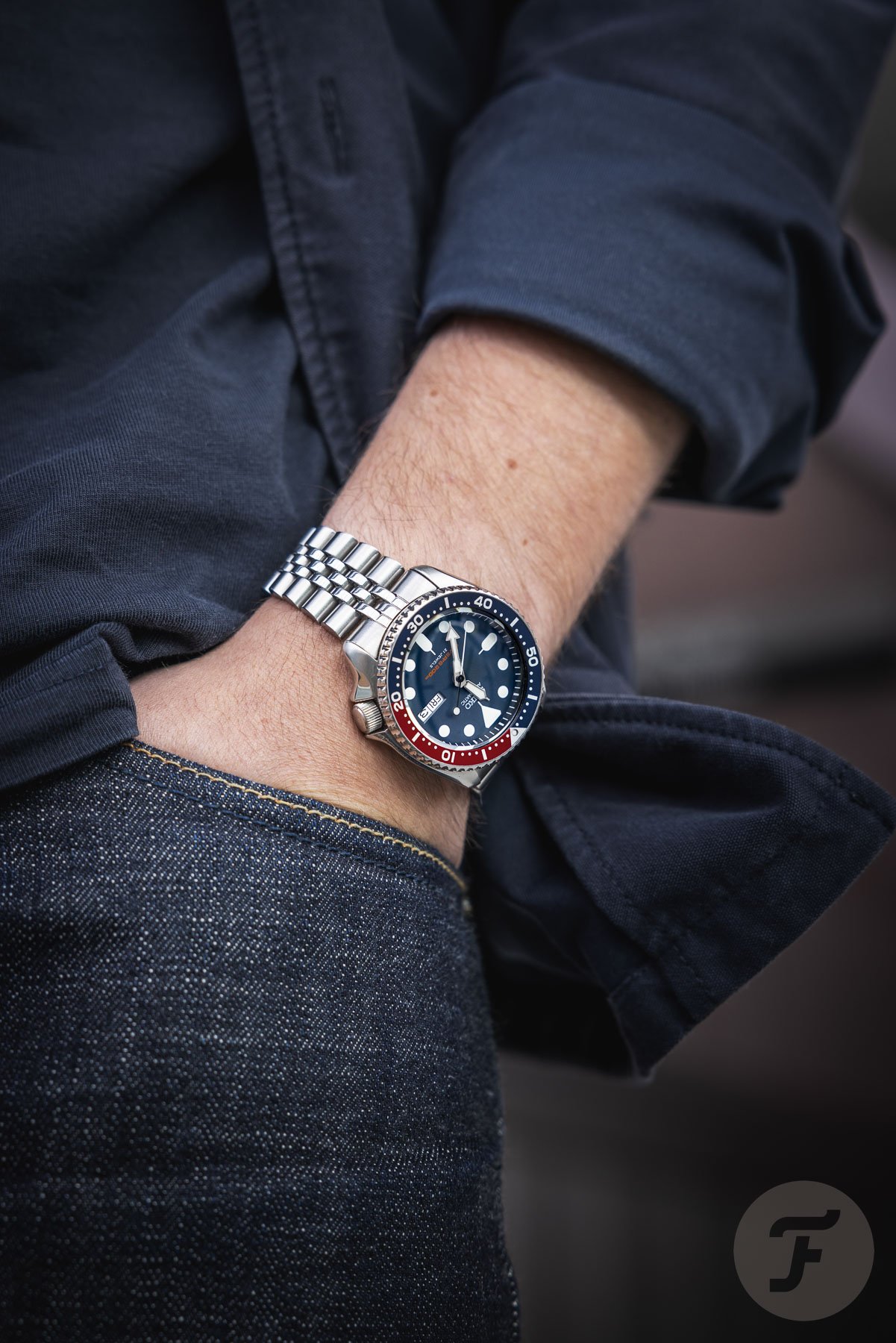 Thomas: Seiko SKX009J1
When we were each asked to pick our favorite Seiko diver, I immediately called dibs on the SKX. Now, don't get me wrong, I am not saying it is the best Seiko diver ever made. I would certainly place the "Willard" and the 62MAS above it. But this is my favorite, and those two legends aren't in the tournament, so I am liking my chances!
This is pretty much the crux of it: the SKX isn't a perfect watch. Its power lies in its Spartan nature. It is everything that is needed to meet the ISO 6425 standard for dive watches and not a thing more. Luxury? Nope. Embellishments? None. Even the case finishing looks like the brushing wheel only barely made it to the steel.
The sparseness continues inside. Were you looking for hacking? Manual winding? Some advanced precision, even? None to be found here! So how, I hear you ask, can this possibly deserve your vote?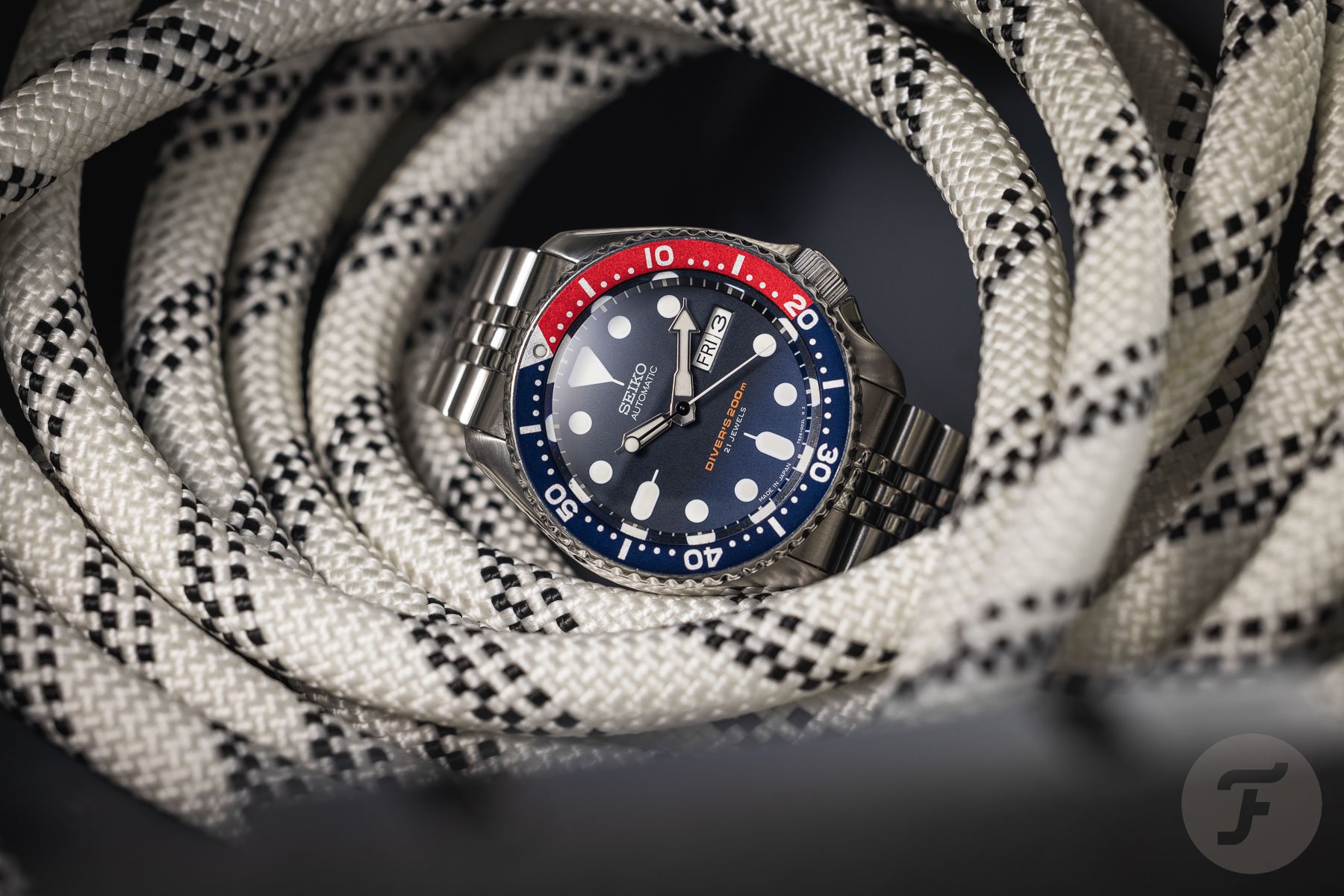 The Seiko SKX009J1 is the 2CV of watches
What makes the SKX cool is the fact that it is so barebones for efficiency's sake. It strips away all the nonsense, everything you don't actually need. What is left is virtually indestructible and functional. In this way, it reminds me of a Citroën 2CV. It was made to function everywhere and always while being extremely easy and cheap to repair. So is the SKX.
Many SKX owners report wearing the watch for 20 years without service. Now, I would not usually recommend that for the reasons described here. But in the case of the SKX, it is a bit different. The caliber 7S26 will just be replaced anyway when you bring it in, so you might as well use it up completely.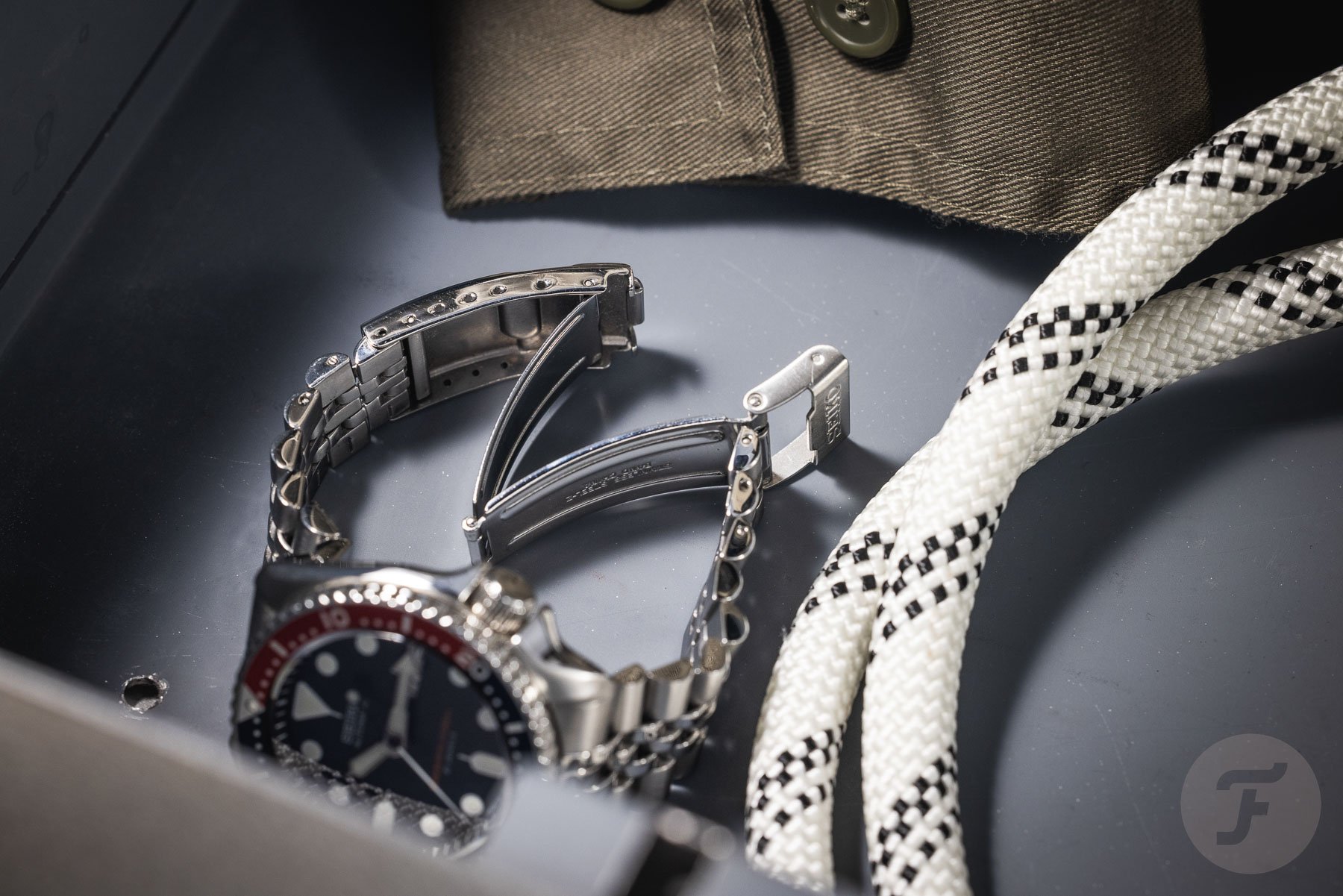 Everything about the SKX is affordable and simple. The stamped hands, the printed dial, the crown… It is all technically minimalist. And that makes it dependable and cheap to maintain. This is why, when I know that the going will get tough, I strap on my SKX. It is unlikely to be harmed, and if it is, fixing it is no problem.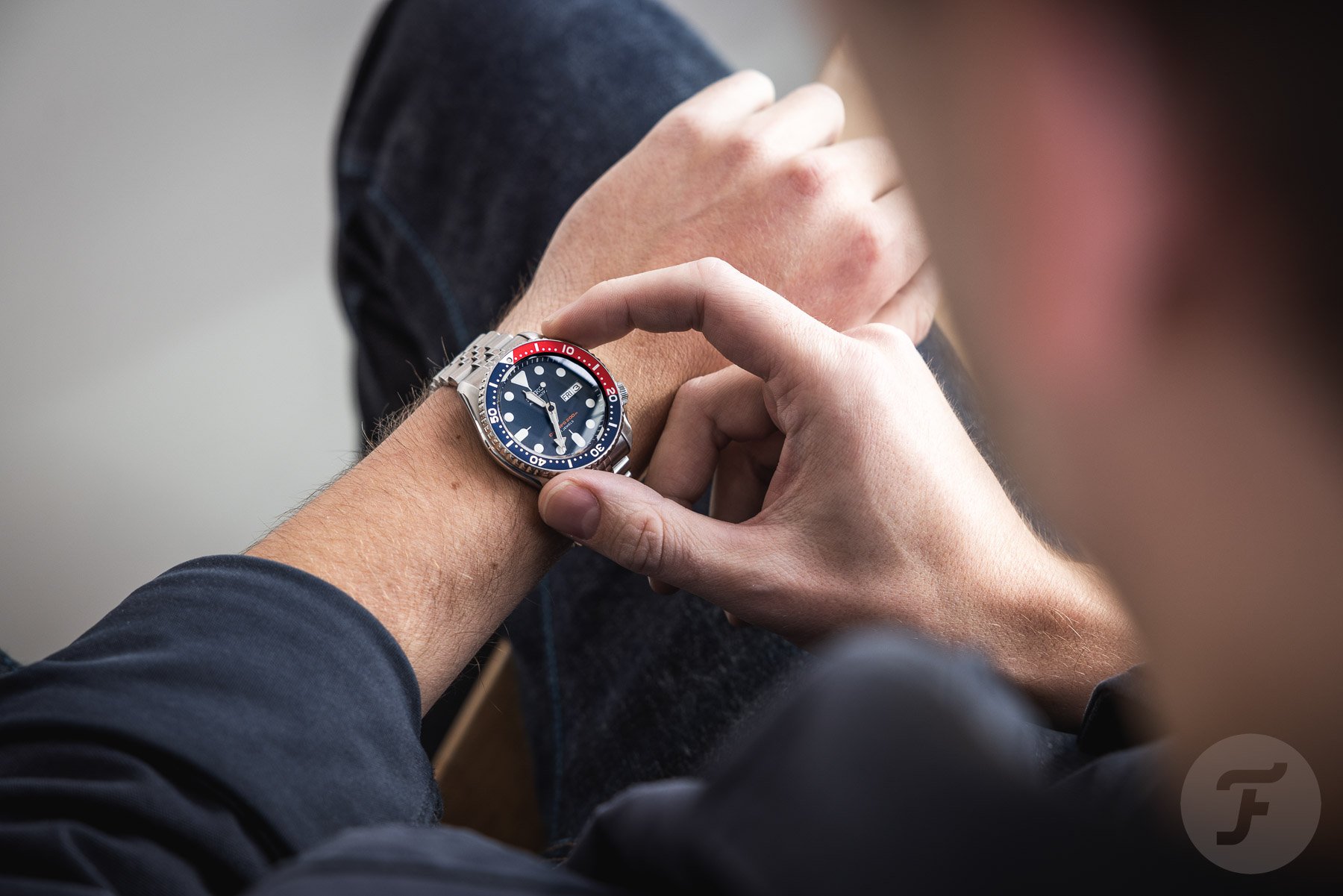 The ultimate gateway watch for a generation of enthusiasts
The Seiko SKX009J1 was my first mechanical watch. And I know it was for an entire generation of enthusiasts from its introduction in 1996 to its discontinuation in 2020. As such, it has a sentimental spot in our collective memory. I suspect the Tissot PRX may have taken that role for the next generation of enthusiasts.
For me, it was something of an initiation ritual to buy one. I ordered it online after reading and watching endless reviews. It was a well-considered first dip. I figured it would, at least, show me if I enjoyed wearing a mechanical watch. After all, tons of people who knew a lot more than I at that time were raving about it. Well…you can guess how that turned out.
Once it arrived, it very quickly grew on me. It became my most-worn watch for years. And, in fact, it still does get a lot of my wrist time. As you may know, I recently sold off a big chunk of my collection, specifically a lot of lower-end watches. The SKX, however, just seems so honest in what it is, that I keep reaching for it. It isn't pretending to be high-end or luxury. And that keeps me enamored with it.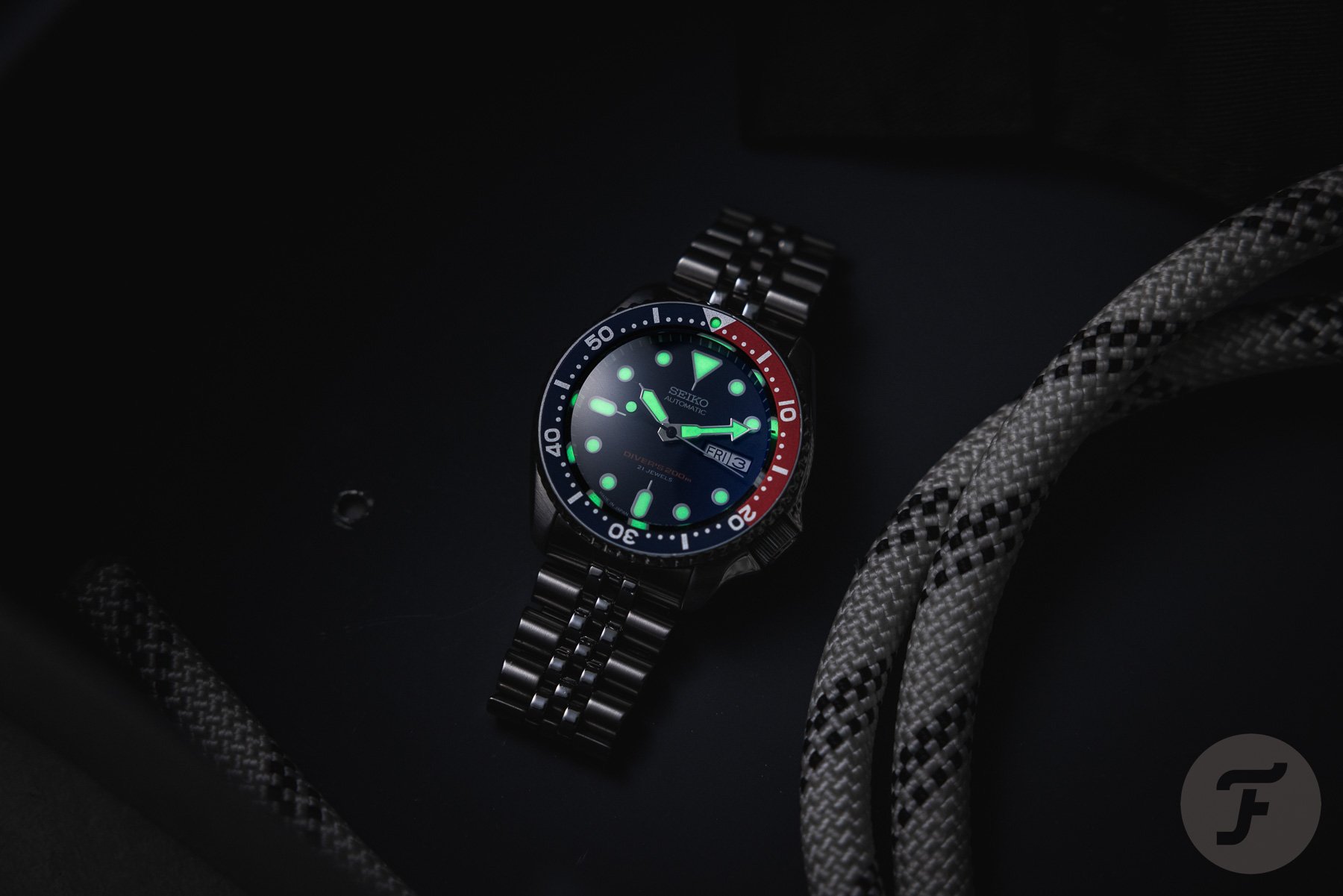 The Seiko SKX009J1 is a paradox
As I write all of this down, I fully recognize the paradoxical nature of the Seiko SKX009J1. It isn't the last word in specifications. The finishing sure isn't anything to write home about. I would understand if detractors suggested that its popularity is merely based on groupthink. Maybe it was the first social media hype watch…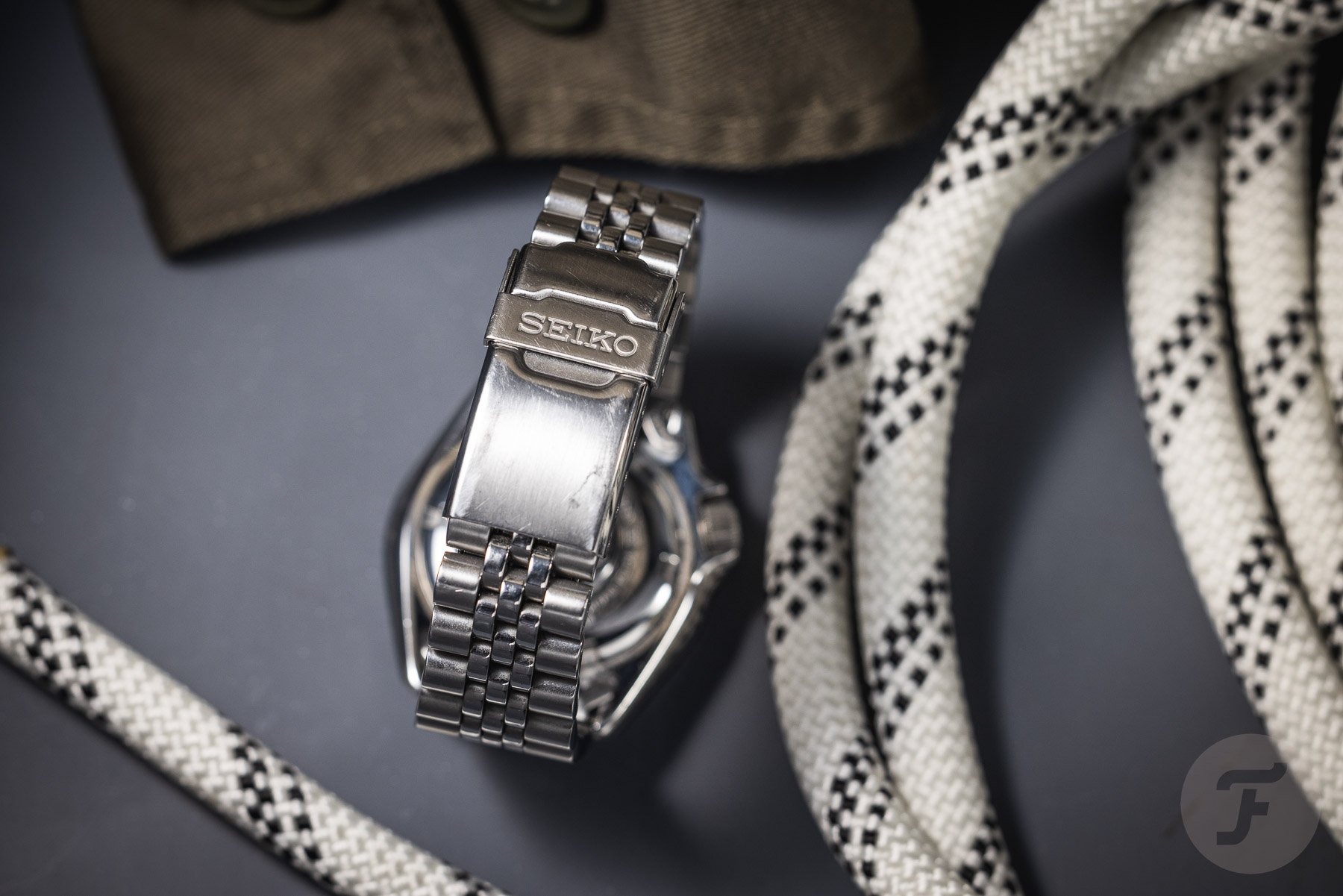 The thing is, that doesn't matter anymore. A generation of enthusiasts grew up forgiving its imperfections and falling for it. The mere fact that so many of us own one or have owned one makes it a classic. Whether you like it or not, it has become part of the horological canon in that way. It is an absolute insider's watch. If you see someone wearing one, you know you are dealing with either a watch enthusiast or a diver — or both. And that's just cool.
Mine is an SKX009J1, which means it has a blue dial and a blue and red bezel. The "J1" part indicates it is of Japanese origin, unlike the "K1" version, which comes from factories outside of Japan. I will jinx the contest here and save all of this along with a more technical analysis of the Seiko SKX for its next round, presuming it wins today. Unfortunately, I reckon Jorg will make a solid effort to prevent that now. Let's hear it, Jorg!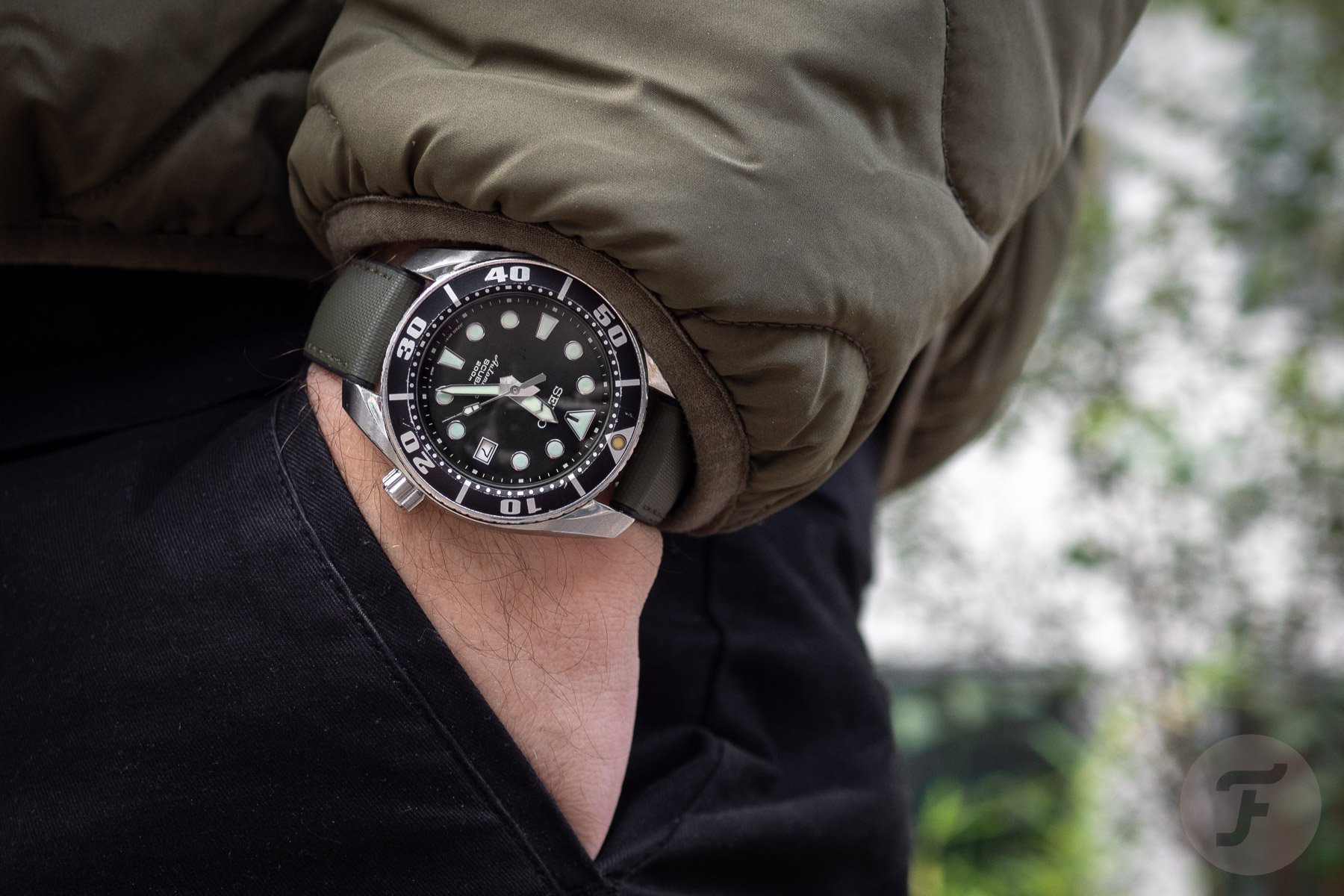 Jorg: Seiko SBDC001 "Sumo"
Thanks, Thomas! And in more ways than one, I might add, because my mom owned multiple Citroën 2CV cars in her time. Her last one was a red 2CV6, which was part of the last production run in 1990 before the "Ugly Duckling" — as many Dutch people know the car — was discontinued. And you are right; it was easy to repair. I vividly remember the times my dad spent underneath the car, repairing or optimizing it. He genuinely loved working on the 2CV. It is a great memory with him turning 80 years old in a couple of weeks, so thanks for that!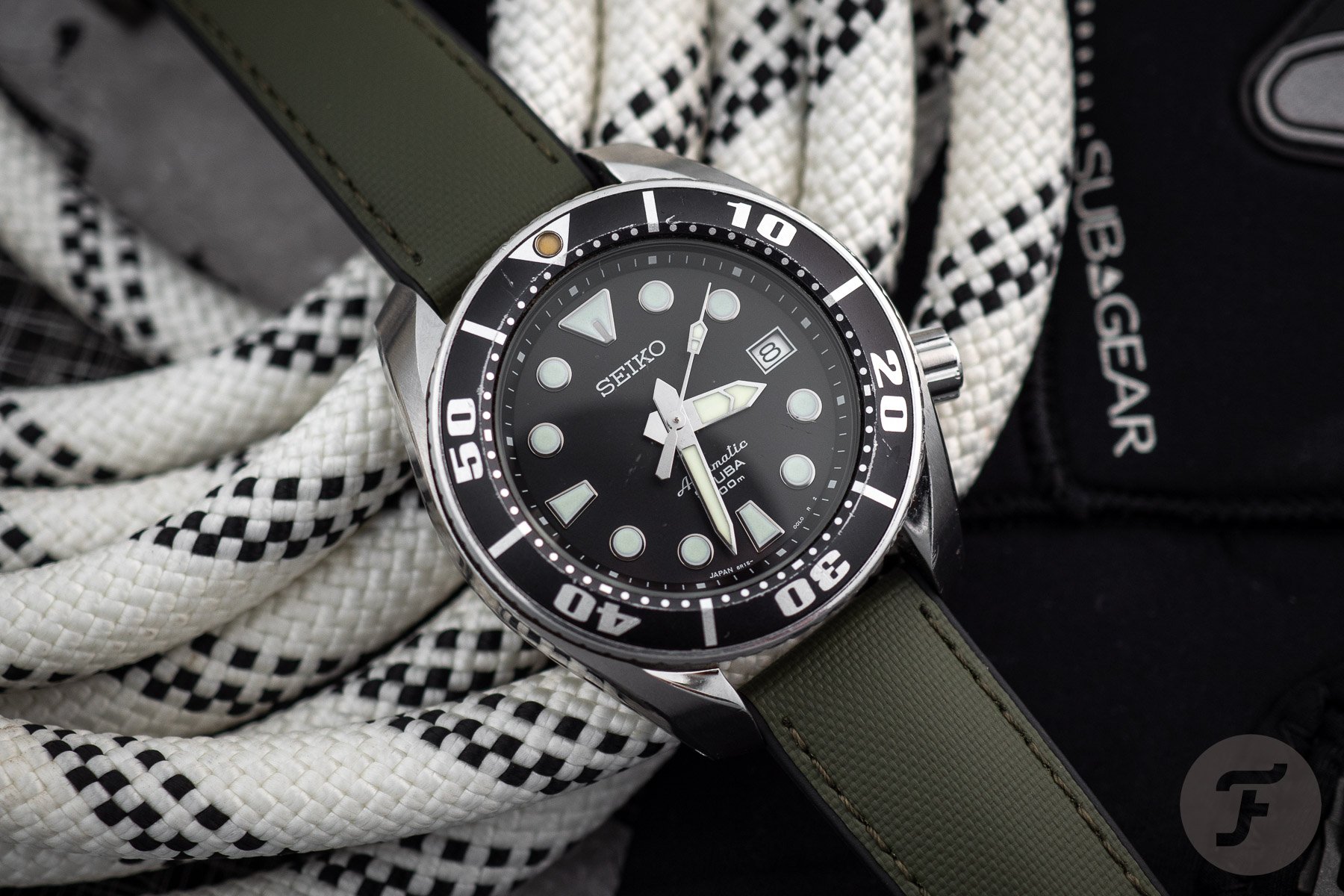 When you called dibs on the SKX009J1, I knew this would be tough. The SKX has been the gateway piece for so many enthusiasts getting into this wonderful passion of mechanical watches. Based on the sheer number of units sold and the many fans that regularly profess their love for the SKX, the Sumo seems to have no chance of winning this battle. But I'll give it my best shot because I genuinely love the SBDC001, and I think it is the better watch in terms of movement, design, and build quality. It's simply the far superior watch of the two.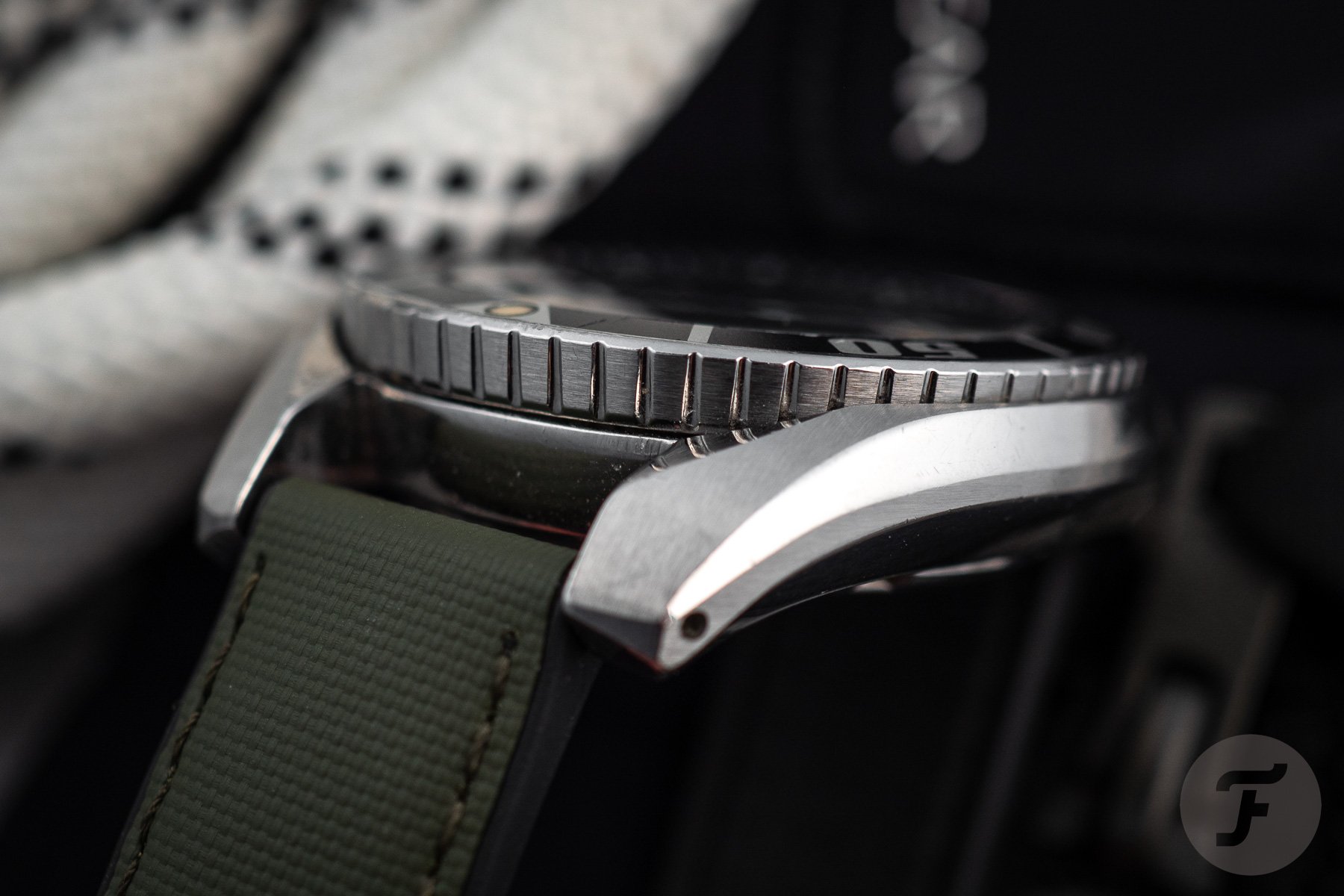 The story of my first-generation Seiko SBDC001
The first-generation Sumo was introduced in 2007 as a modern-day Seiko diver. Not long after, I got mine, and it quickly became my preferred daily wearer and stayed that way for several years. And you can see that I didn't spare the watch. It has plenty of "battle scars," and I would not want it any other way. The scars give the watch character, and on top of that, they remind me of the many adventures I had with it. That's also why this watch will never leave my collection. My Sumo is a great storyteller and a fantastic modern Seiko diver.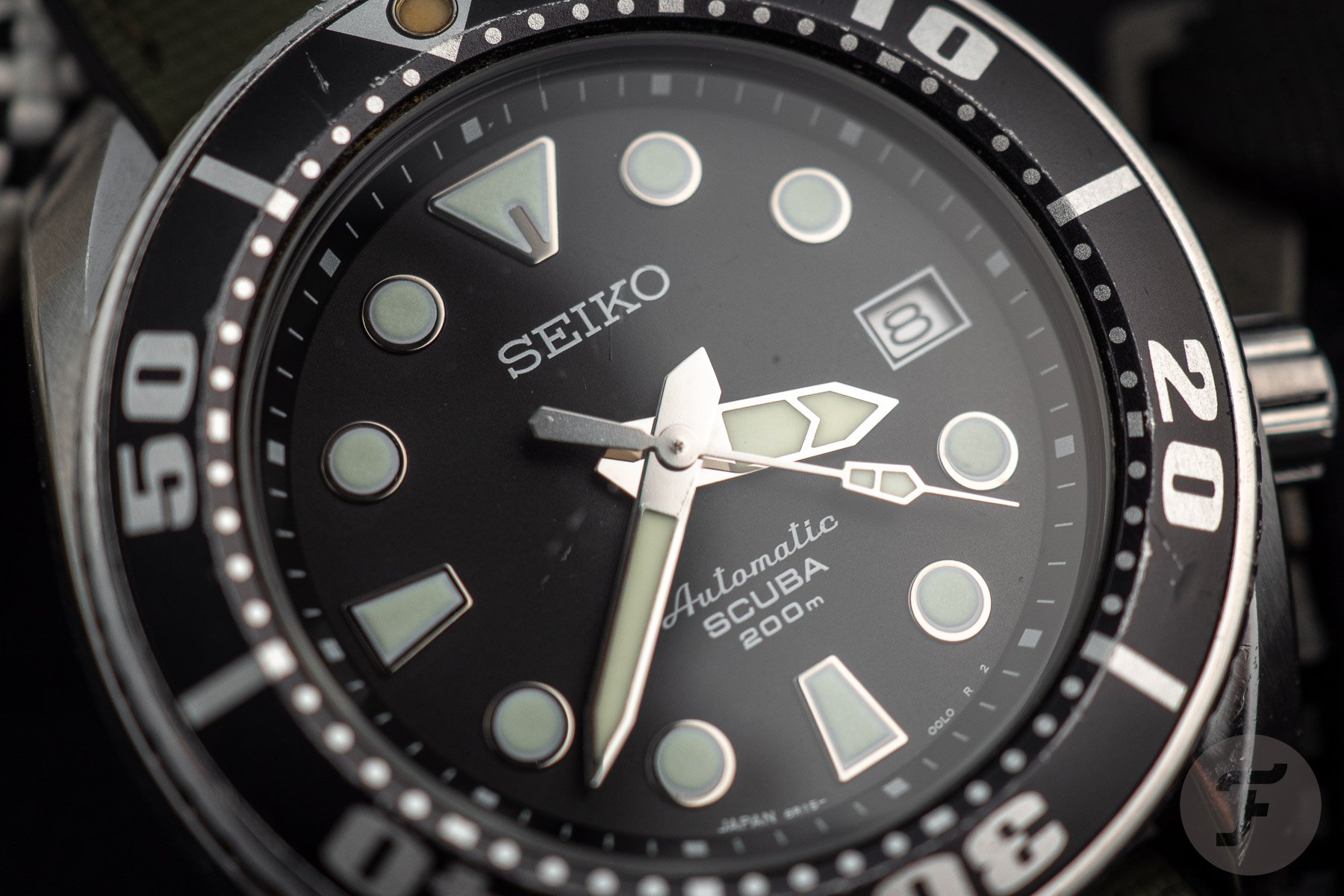 That's also what I appreciate so much about the Sumo, Thomas. In the talks that I had with our colleague Mike Stockton, we agreed that the Sumo is the best modern Seiko diver that is not a reissue or a modern interpretation of one of the iconic models from the past. As such, it has plenty of standalone power while gracefully showing the design influences of its great forebears. The result is very much a Seiko without looking exactly like one of the brand's many other famous models.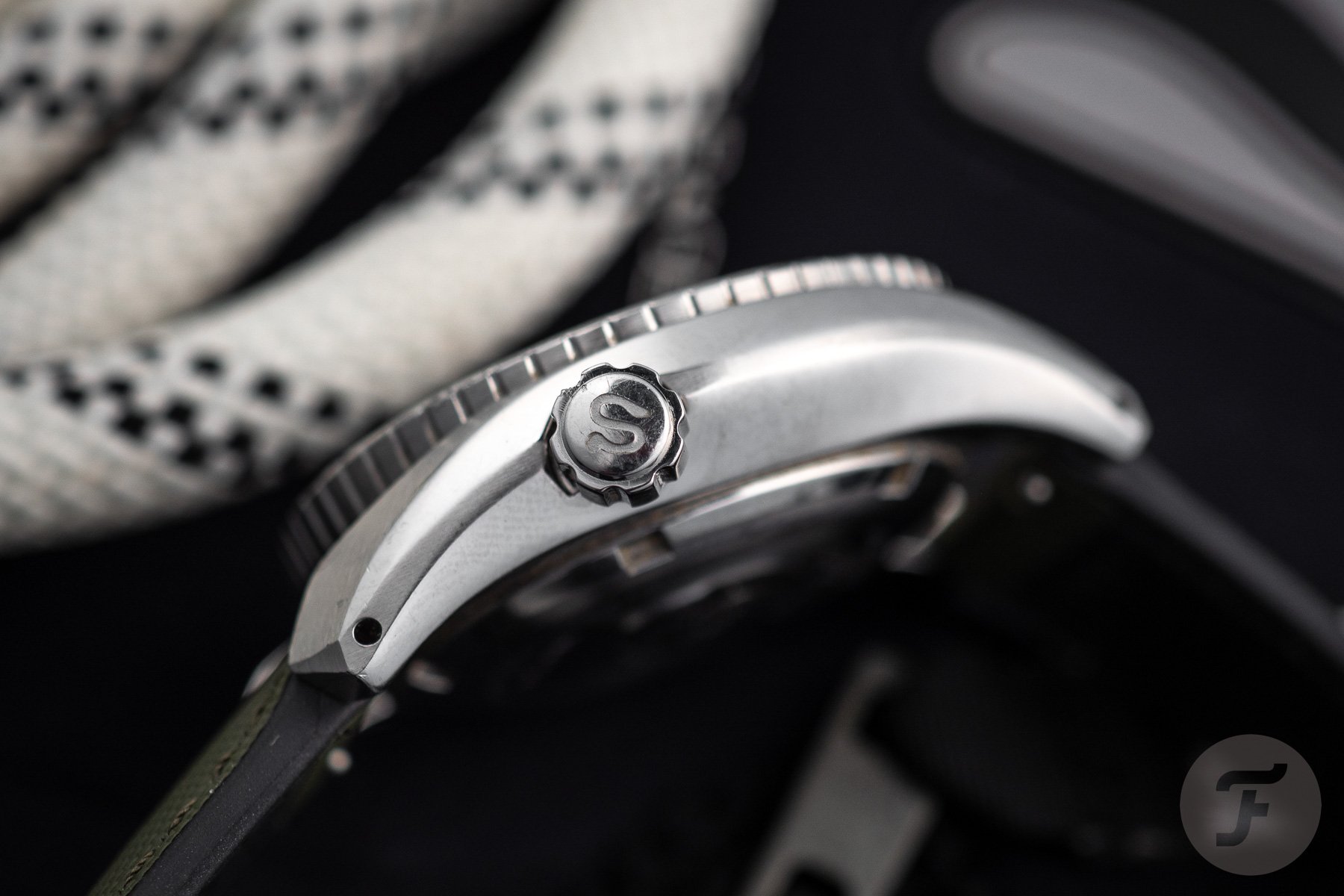 The case and dial show plenty of character
The Sumo boasts a beautifully sculpted 45mm stainless steel case that is 13.5mm thick and 51mm from lug to lug. It's a big boy, which is why the "Sumo" nickname is so appropriate. But thanks to the curved lugs, the watch is easy to wear on smaller wrists, even if, admittedly, not everyone can pull it off. Despite its size, the case sculpture is gracious. Just look at how the bezel is recessed in the case and how the multifaceted case sides flow nicely from lug to lug. The large branded crown is located at 4 o'clock and is super easy to use.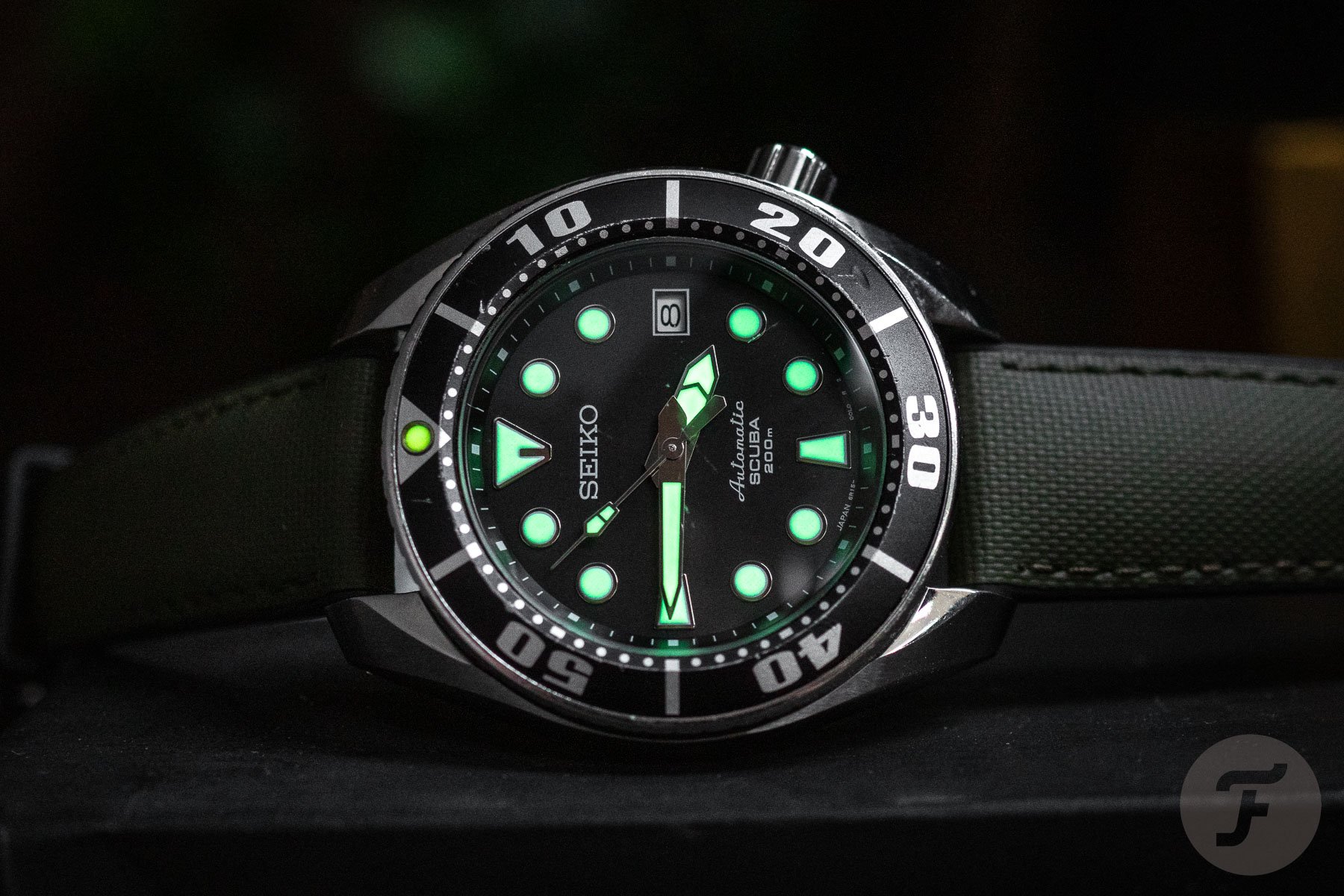 If we take a closer look at the dial, the first thing that stands out is the absence of the Prospex logo. It's a small detail, but I love that. The Prospex logo is an awkward design element on quite a few dials, and I much prefer Seiko dials without it. This black one features perfectly sized hour markers filled with Seiko's Lumibrite compound.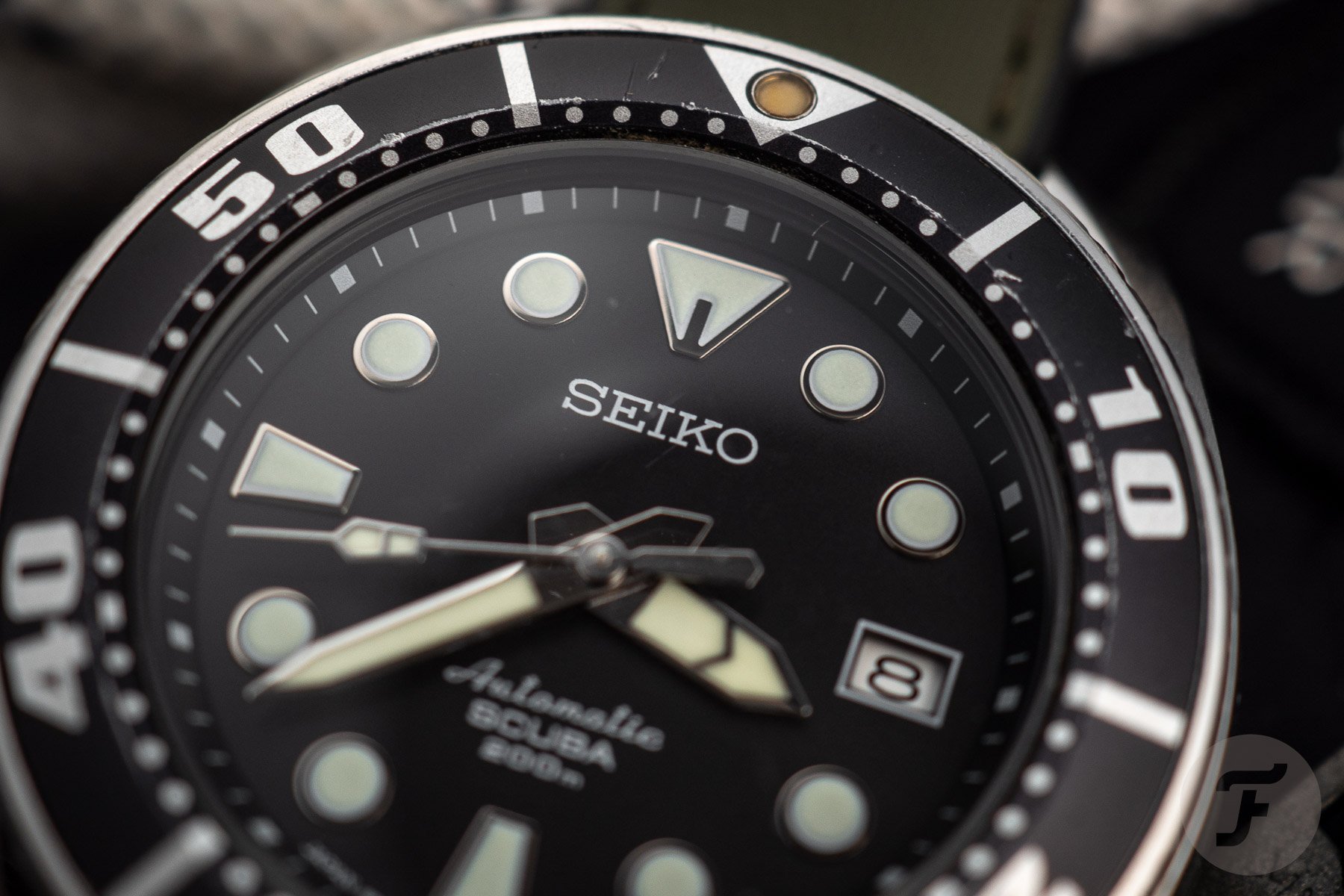 The date window is integrated nicely at 3 o'clock and doesn't disturb the visual balance of the dial. If you ask me, the absolute stars of the show are the hands. While Seiko's handsets can be hit or miss, the combination of the three hands used for the Sumo is a straight-up hit. They work incredibly well together while each maintains a character of its own.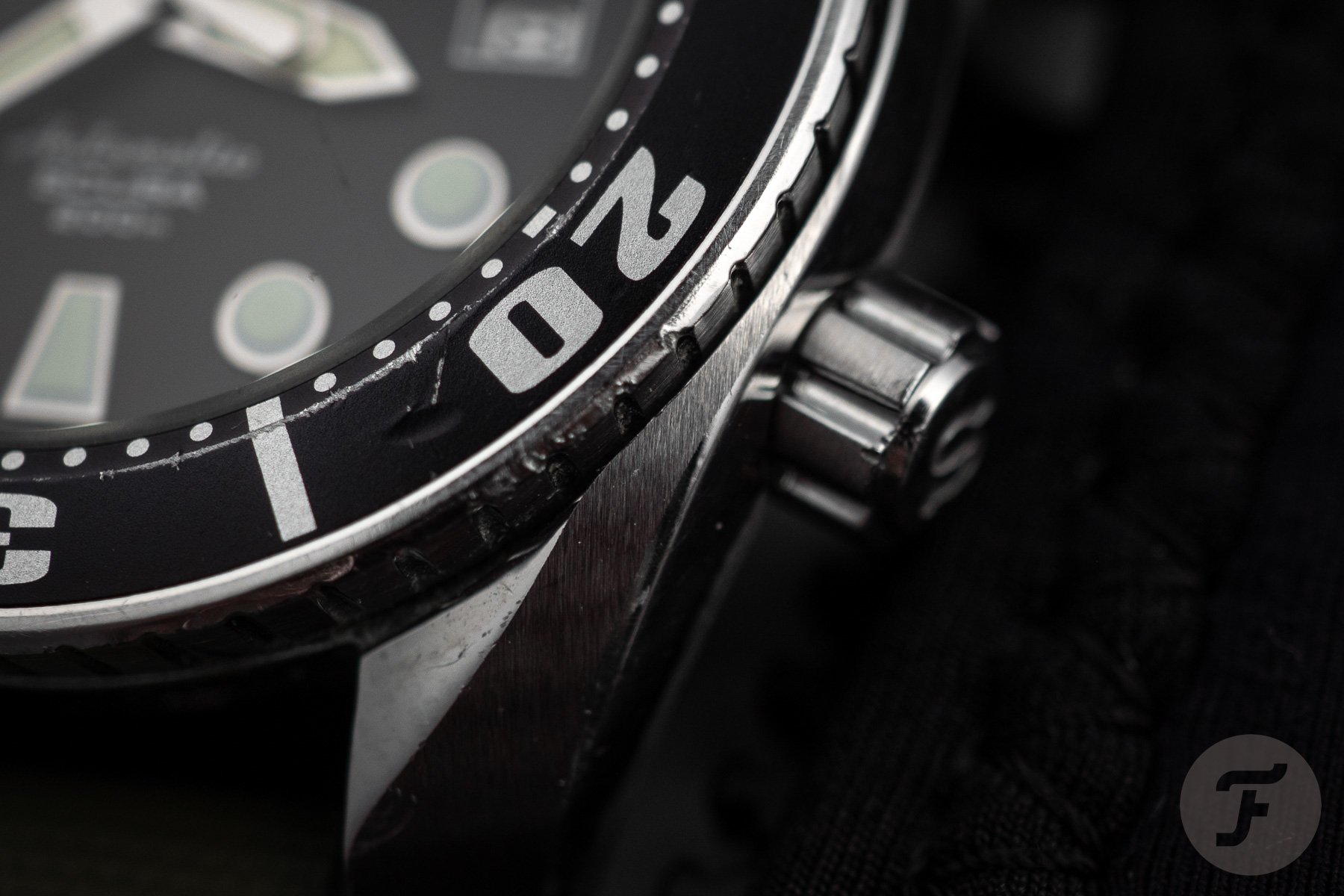 The characteristic first-generation Sumo bezel
Talking about the Sumo without mentioning the bezel would be useless. It is the defining design element. And I must be honest here, Thomas; for the longest time, I had trouble finding love for the numerals due to the font. They seemed too comical for the overall style of the watch. In previous articles from a couple of years back, I complimented Seiko for updating the numerals for the current Sumo. But looking at it now, I do prefer the style of my SBDC001. It just has a lot more character, and that is what I want from a watch.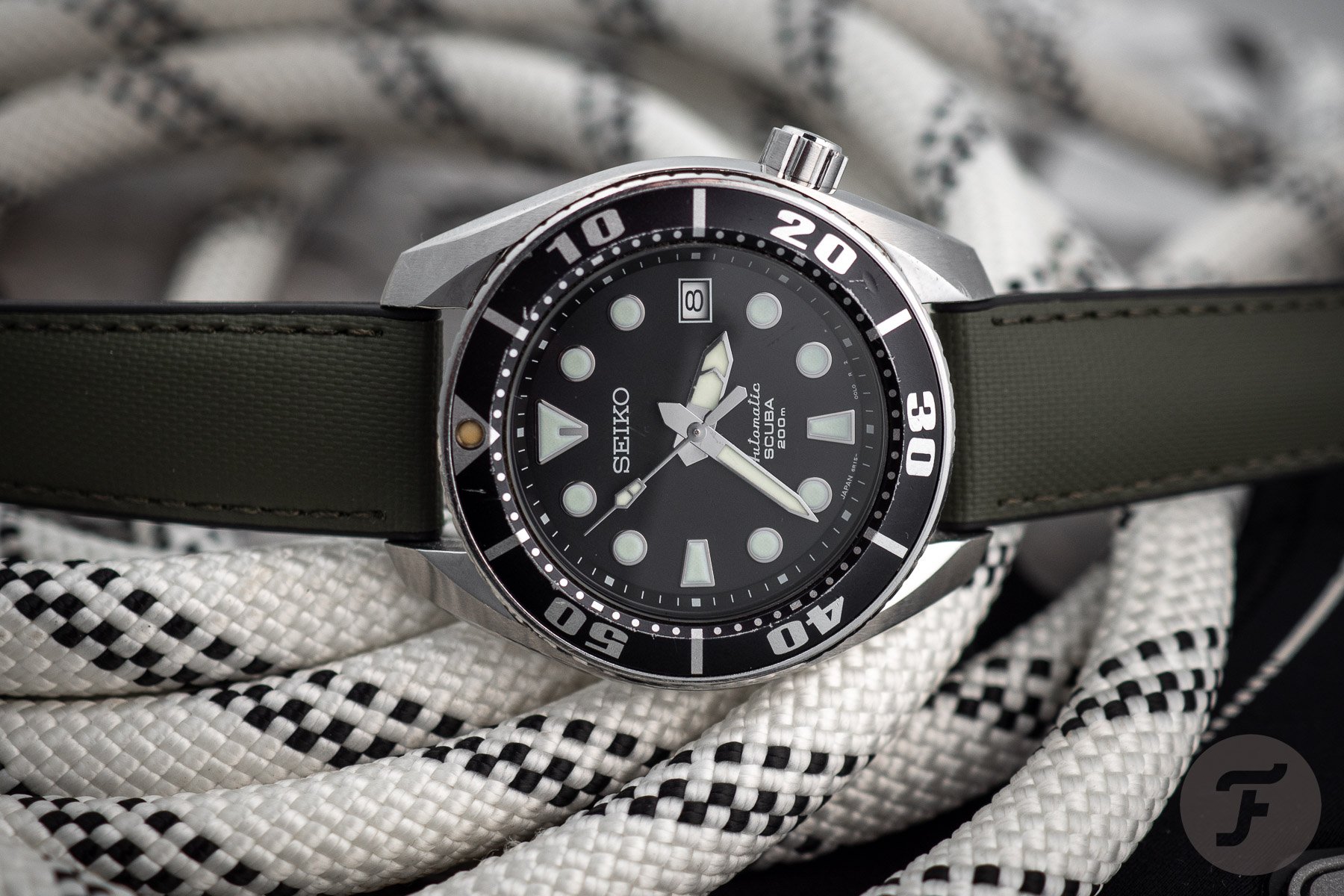 Inside the case, Seiko equipped the Sumo with its in-house caliber 6R15. This 23-jewel automatic movement operates at 21,600vph and has a 50-hour power reserve. It has been more than reliable in all my years of owning the Sumo. The moment that you pick up the watch, it starts running, and its accuracy has always been well within Seiko's official parameters of +25/-15 seconds per day.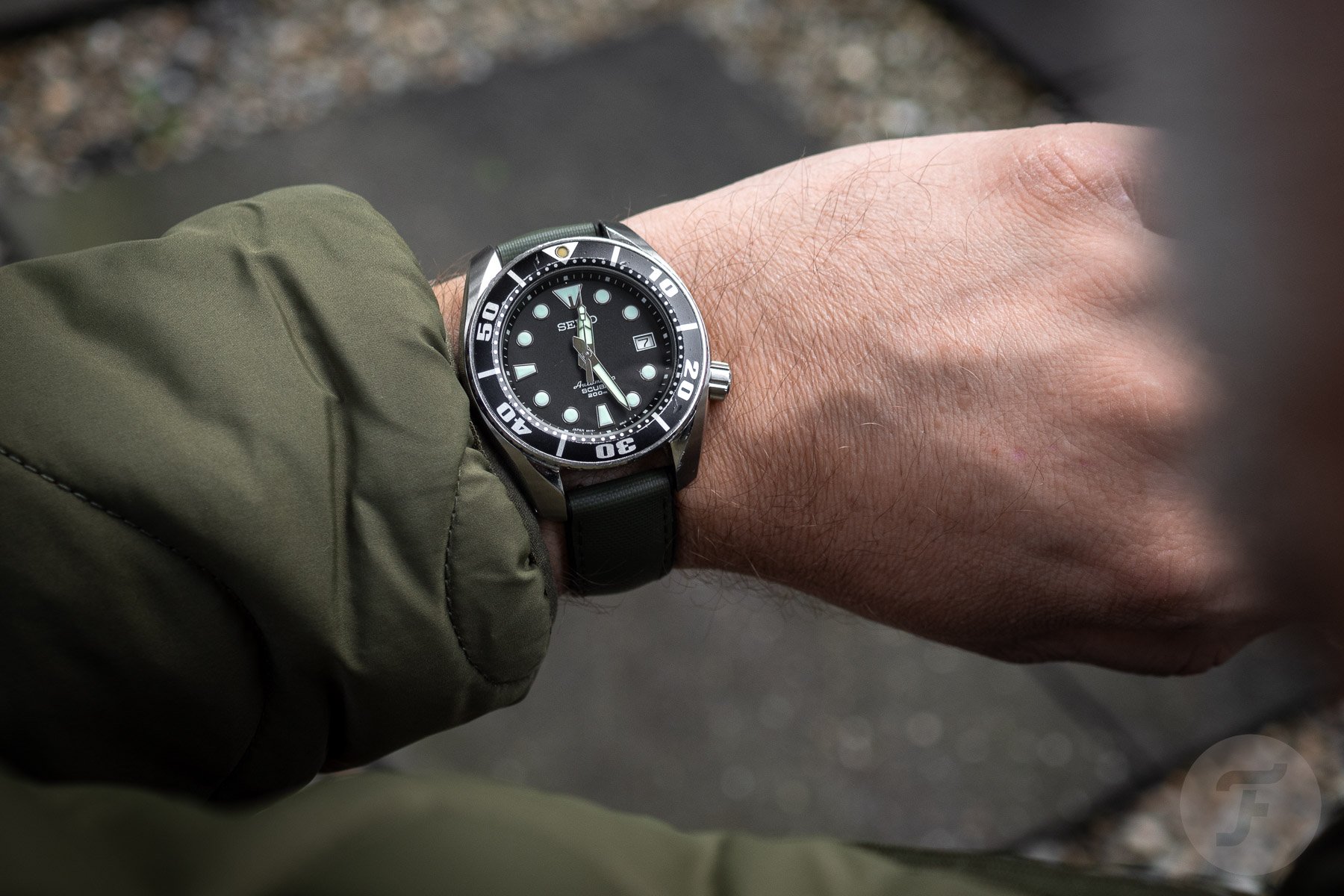 Why the Seiko SBDC001 Sumo is such a great watch
It brings me to the point of why this Sumo is so much better than the SKX. When you strap the Sumo on your wrist, you feel its competence. It is such a well-built watch that can truly withstand anything you throw at it. It feels solid instead of rattly and cheap. That's why it punched way above its weight at the €595 price that the SBDC001 sold for back in the day.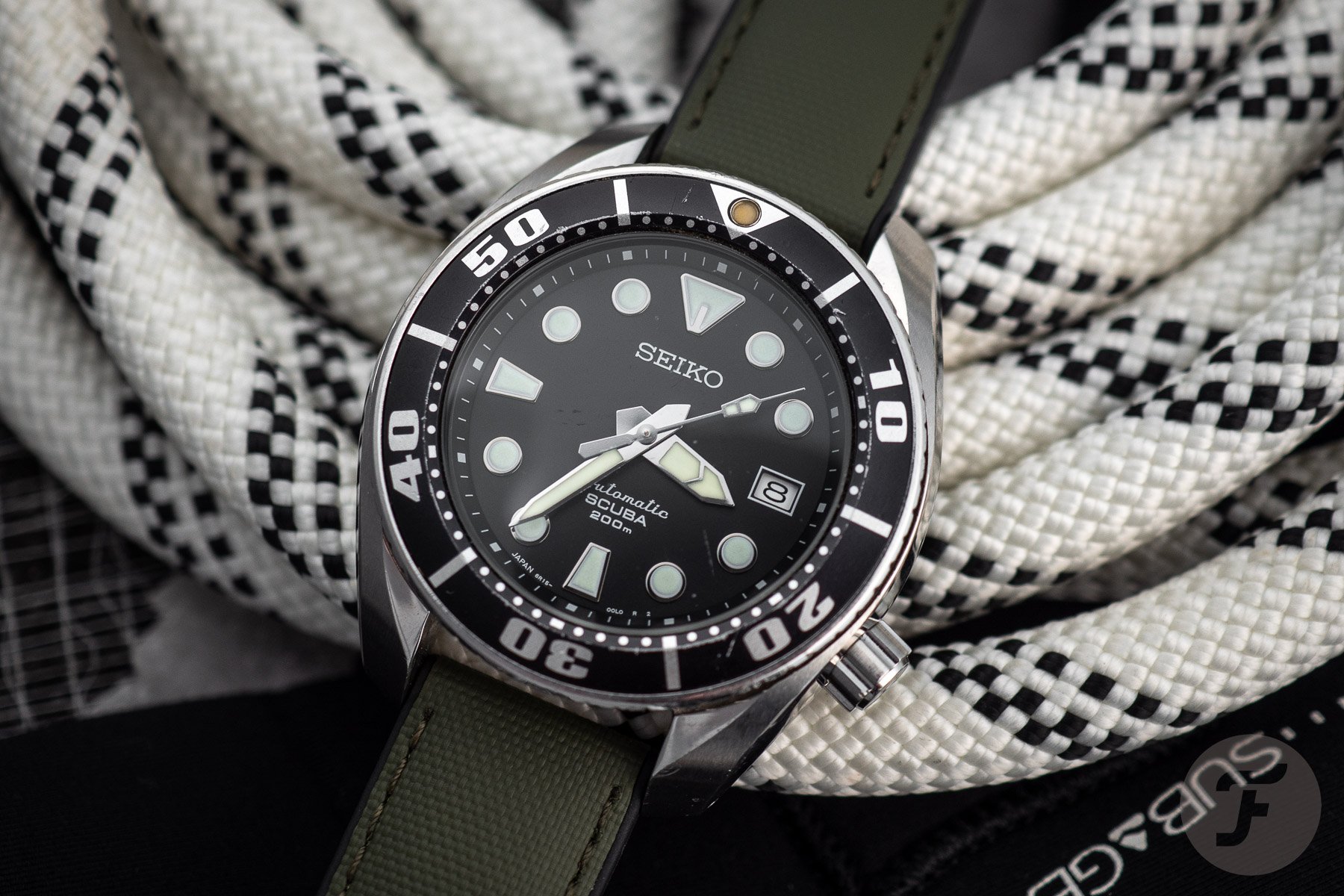 Not to mention, it looks the part as well. And that is not something I can say for your SKX. While you call its looks "endearing," I've always had a hard time accepting the hodgepodge of elements. That's why I never considered buying one.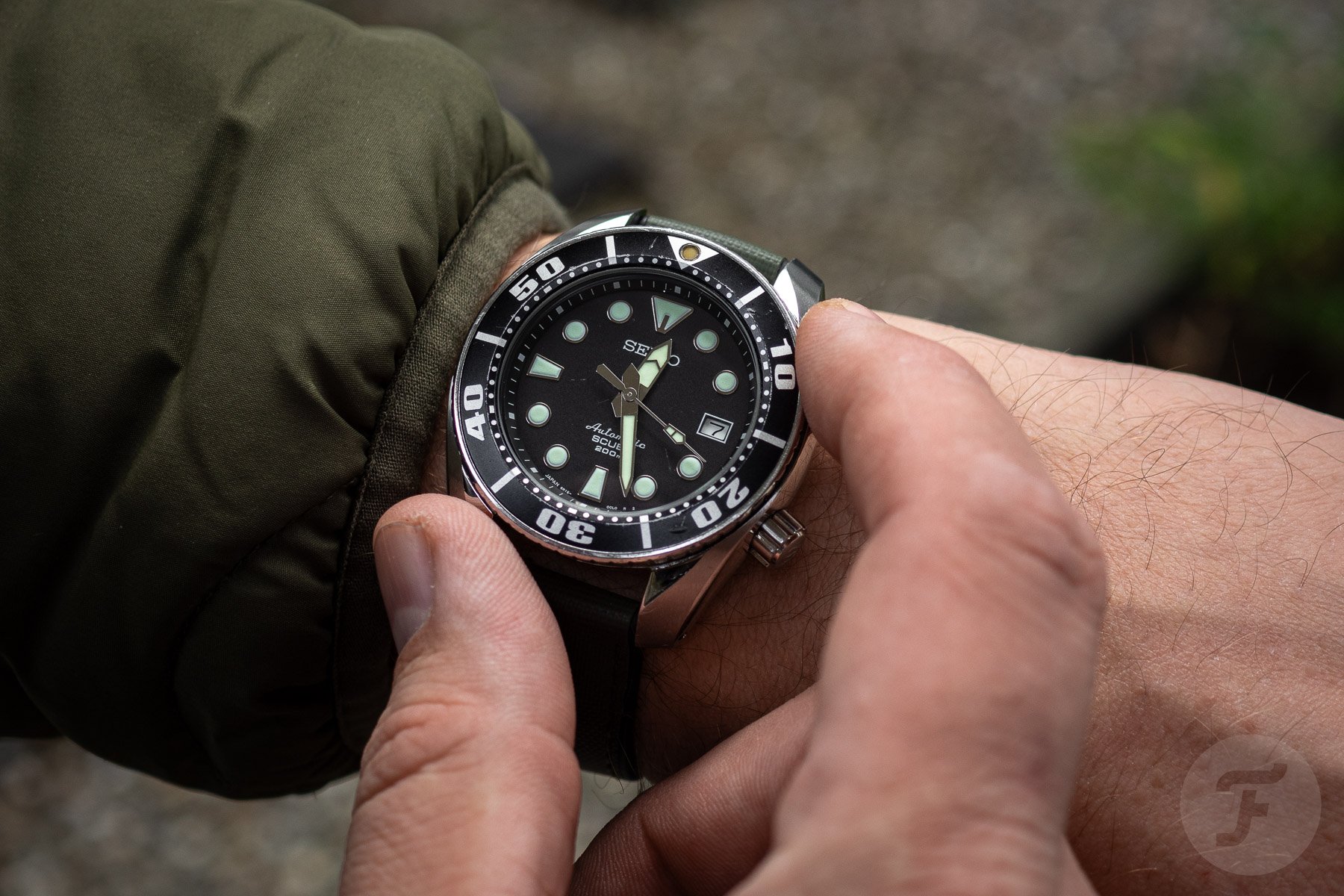 In the end, this is a popularity contest, not a competence test. And in that regard, I am afraid that my Sumo doesn't stand a chance against your SKX, Thomas. But when it comes to the watch that is technically superior and simply looks better, the Sumo is the winner of this battle in my opinion. After wearing the watch on a rubber camo strap for almost two years, I recently switched to the brand new Artem HydroFlex strap in khaki green that you see in the pictures.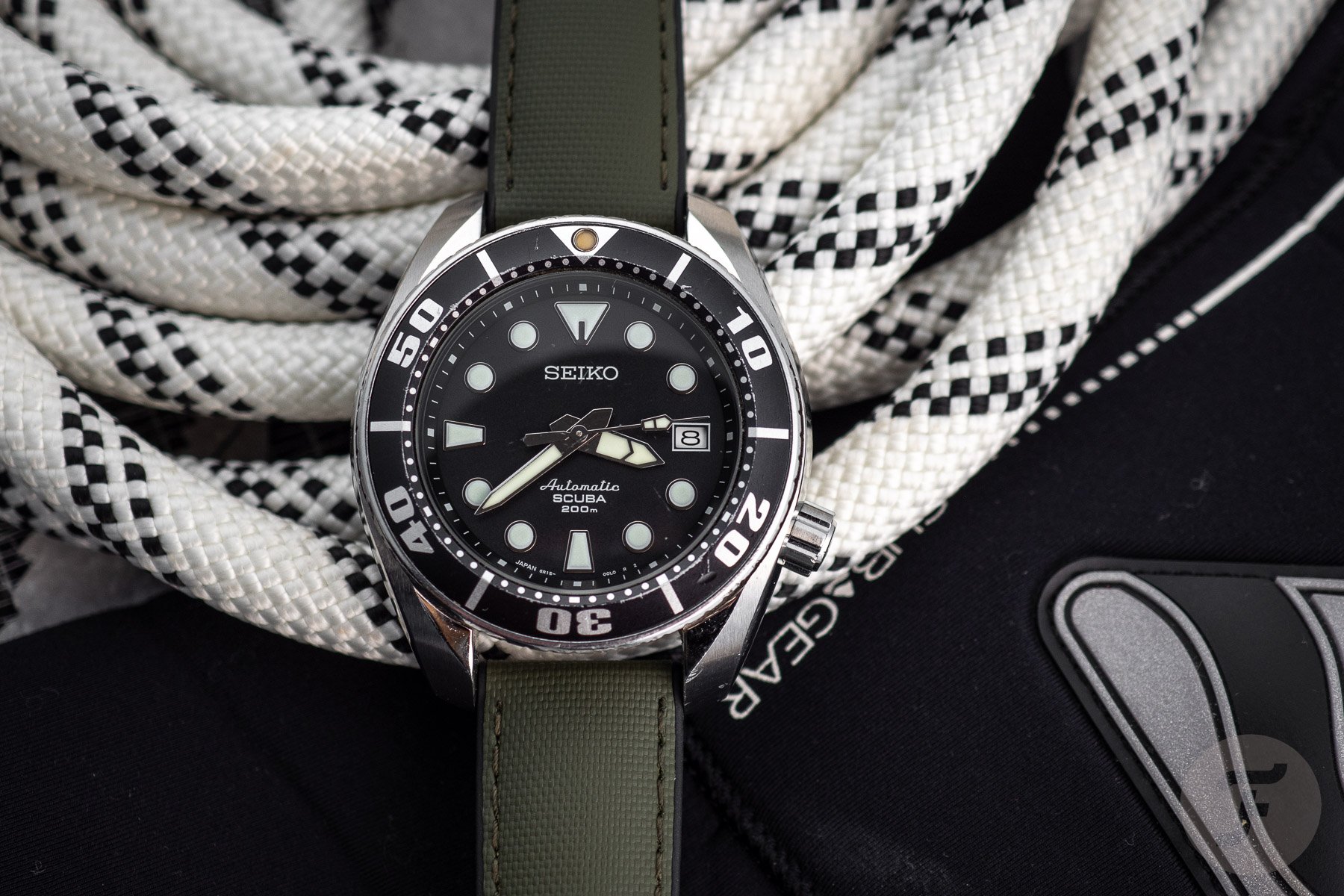 It has been an absolute joy to see and wear the Sumo on this strap, and I will surely wear it a lot in the upcoming weeks, no matter what the outcome of this battle turns out to be. The Seiko SBDC001 Sumo is still one of my favorite watches in my collection. It's that simple.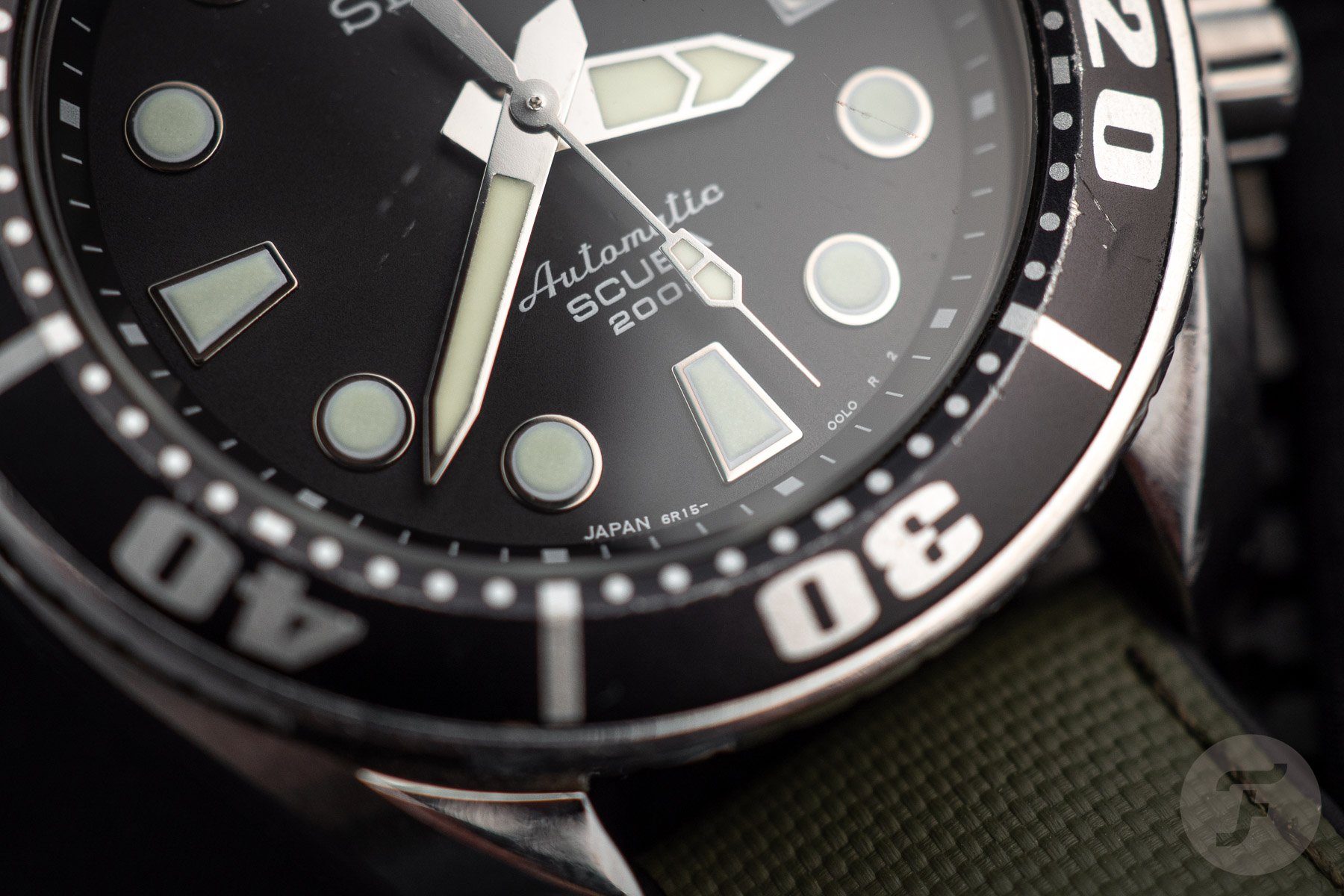 Place your Seiko World Cup vote!
That's all for today, Fratelli! We've both given it our best shot, but now it's up to you. Will you give your vote to the legendary SKX009J1, or will it go to the first-generation Sumo, the SBDC001? After placing your vote, don't forget to tell us why you chose your winner. We'll see which watch advances to the next bracket in the Seiko World Cup!
Seiko World Cup: Thomas's SKX009J1 vs. Jorg's SBDC001