SevenFriday M3/01 Spaceship Edition
News from SevenFriday, the brand that was among the first (perhaps it was the first) that made huge noise on social media to get the word out on their watches. Now, we are facing their M3/01 release, the Spaceship edition.
SevenFriday is not a new comer, but still a very young company with 2012 as their year of birth. After their previous releases, which we covered here, here and here, it became a bit silent around the Zurich brand. Today, they caught us by surprise and introduce the M3/01 watch that is 'Spaceship' inspired.
SevenFriday M3/01 Spaceship Edition
As you can see, the watch has a lot of layers (7 to be precise) and 11 applied parts to create that level of depth and gain a 3D effect. With the design of the watch, using a lot of black, some red and a Y-shaped dial, it should remind you of science fictions novels and movies.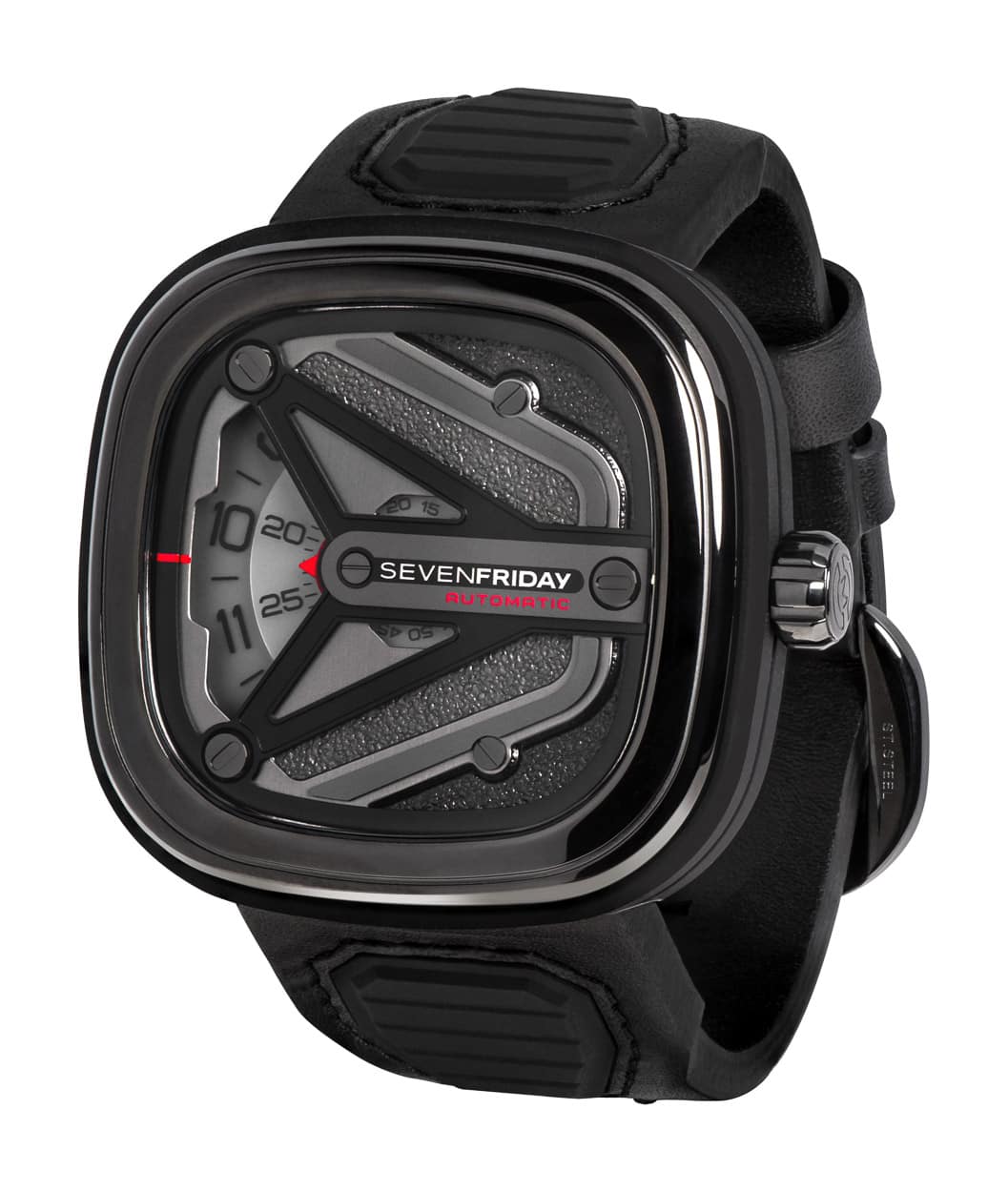 The official SevenFriday press release talks spacecrafts and 3D interfaces, but what's most important is that the watch simply looks good. There's that, and of course the attractive price point of 1100 Swiss Francs (or USD), excluding sales taxes.
The M3/01 Spaceship edition is powered by the Miyota caliber 8215 movement and has a 40 hour power reserve. SevenFriday's M3/01 Spaceship case is made of stainless steel with PVD gun metal coating and the same is applicable for the bezel. Just like the previous models, the case back is equipped with a NFC chip for authentication verification. We briefed you about this here. The straps that comes with the SevenFriday M3/01 Spaceship edition is a combination of silicon and calf leather.
Nanoo nanoo!
The M3/01 will be sold worldwide at SEVENFRIDAY Spaces, boutiques, retailers and sevenfriday.com.