The Sinn EZM 1.1 S Returns Briefly To Celebrate 25 Years Of Mission Timers
A limited take on a legendary model enters and exits almost immediately
The original Sinn EZM 1 from 1997 likely ranks as the most legendary watch from the brand. Made for the German Central Customs Support Group (ZUZ), it was equipped with the beloved Lemania 5100. As such, it counted elapsed minutes via a central chronograph hand. Today, the original is a truly expensive watch and quite rare. Now, 25 years later, the Sinn EZM 1.1 S is here to celebrate, if only briefly.
I've never held a Sinn EZM 1. The original watch was a stout 40mm timepiece in titanium that has since become the stuff of legend. I've mentioned it before that our own G2 is fortunate enough to own one. Sadly, I haven't been able to wrest it from his grasp… yet! As mentioned, these watches are rare and valuable. Five years ago, Sinn produced a 500-piece limited edition called the EZM 1.1, and it sold out immediately. It was a very different watch from its ancestor because the 5100 was long gone by then. The EZM 1.1 from 2017 used a 7750-based movement with a modification from Concepto to create a central minutes counter once again. That movement is what Sinn calls its SZ01. The case material changed from titanium to tegimented stainless steel, and the size also increased substantially. That part, as you can imagine, was controversial.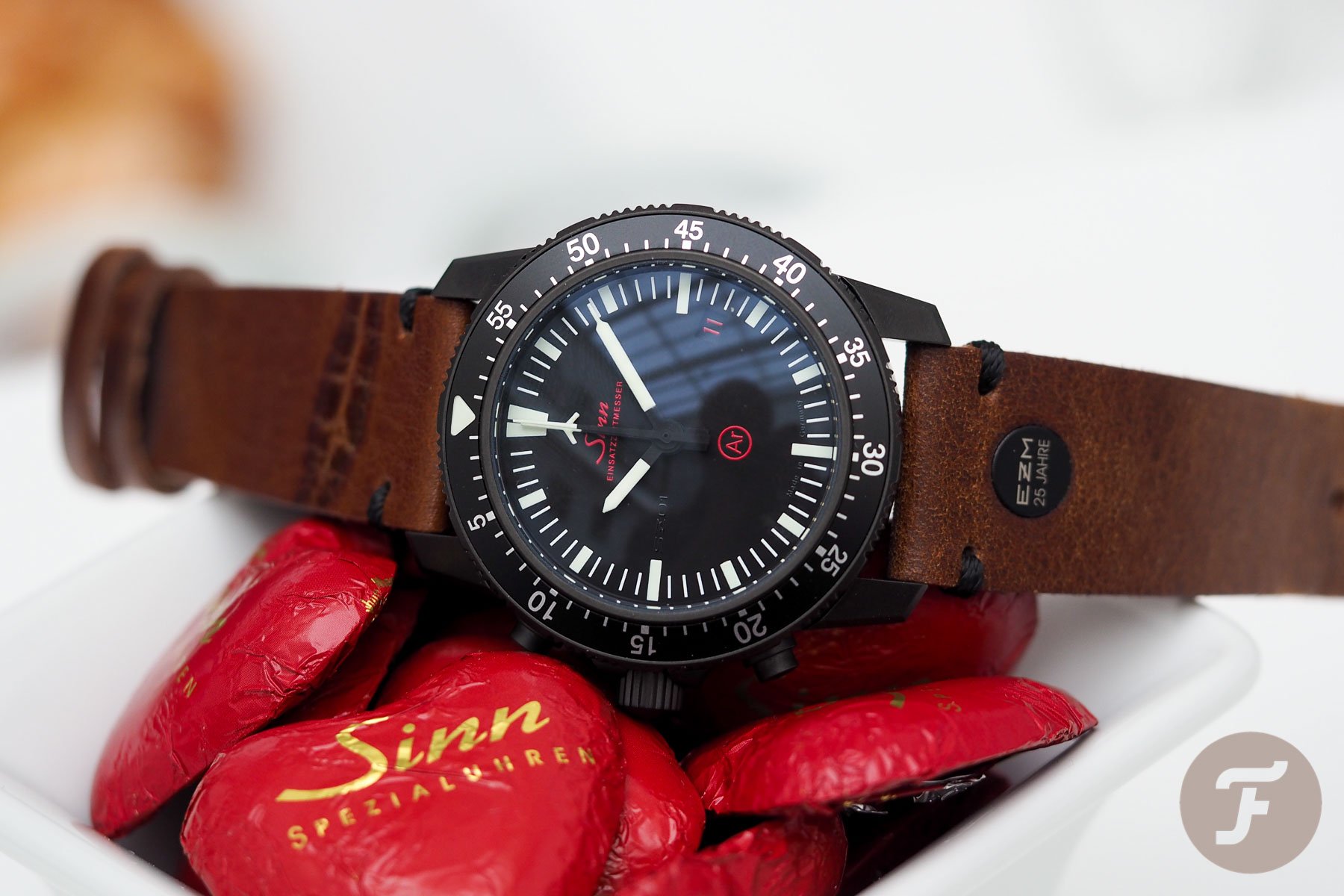 The Sinn EZM 1.1 S
Today, we have the new Sinn EZM 1.1 S, which takes an awful lot from its 2017 predecessor. This means that the watch has a 43mm stainless case that happens to be 16mm thick. It uses the same SZ01 automatic as mentioned above and because of its left-side orientation, the bottom pusher actuates the chronograph. The uppermost hand on the four-handed stack circles the dial once per minute, while the second one jumps a minute when the one above it hits 60. The crown is a screw-down affair, the crystal receives an anti-reflective coating on both sides, and water resistance is utile at 200 meters. Sinn's Ar-Dehumidifying capsule takes its place on the upper right lug.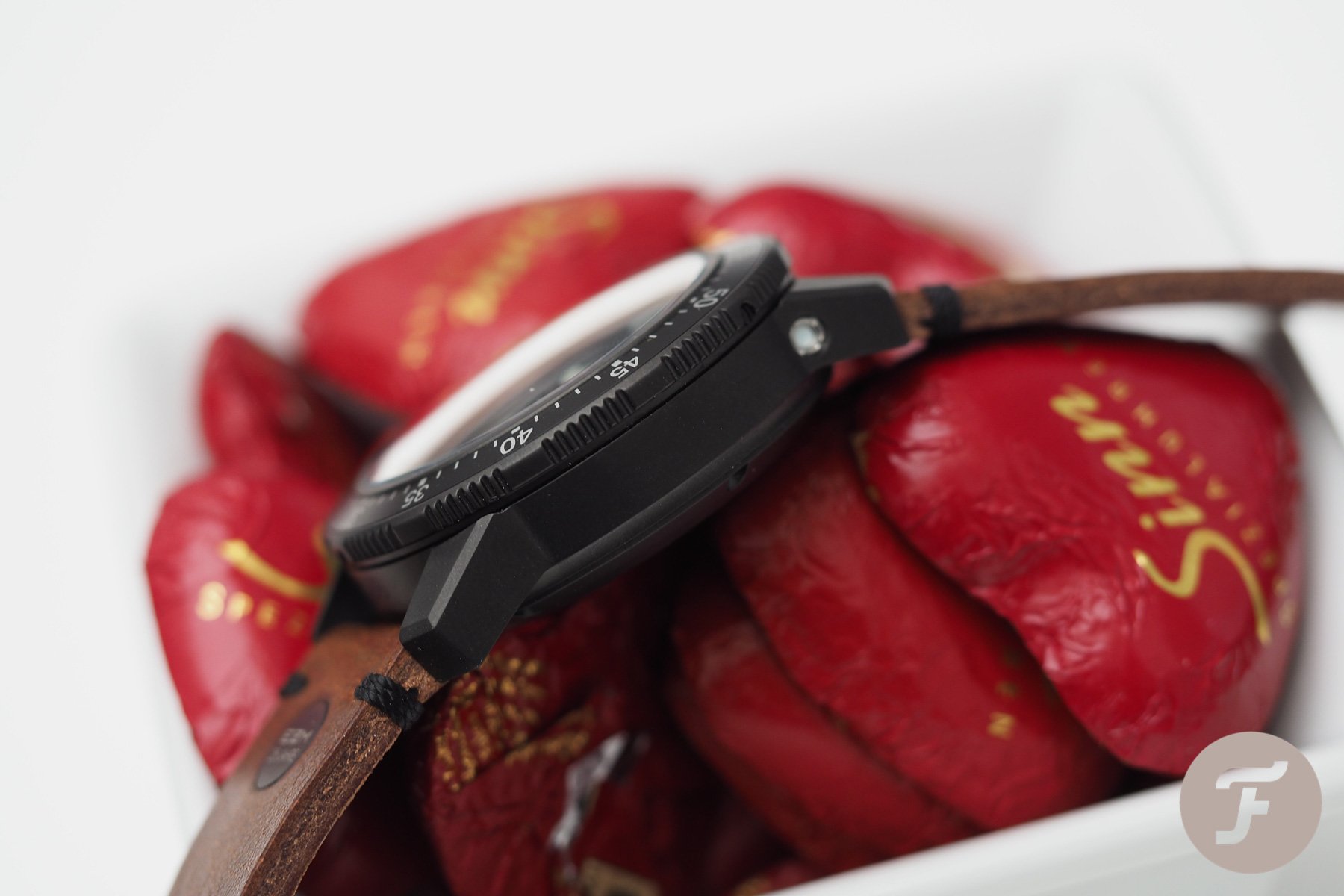 Chunky, yet far more wearable than it deserves to be
The obvious difference that the Sinn EZM 1.1 S brings is its color. In fact, it's the only real difference as far as I can see. However, with Sinn, there's usually technology at work. In this case, Sinn adds a Black Hard Coating using its Tegimented technology. This means that this case should withstand all sorts of abuse. That's a good thing because this watch isn't small, and it just might find its way into a door jamb or two! Or will it?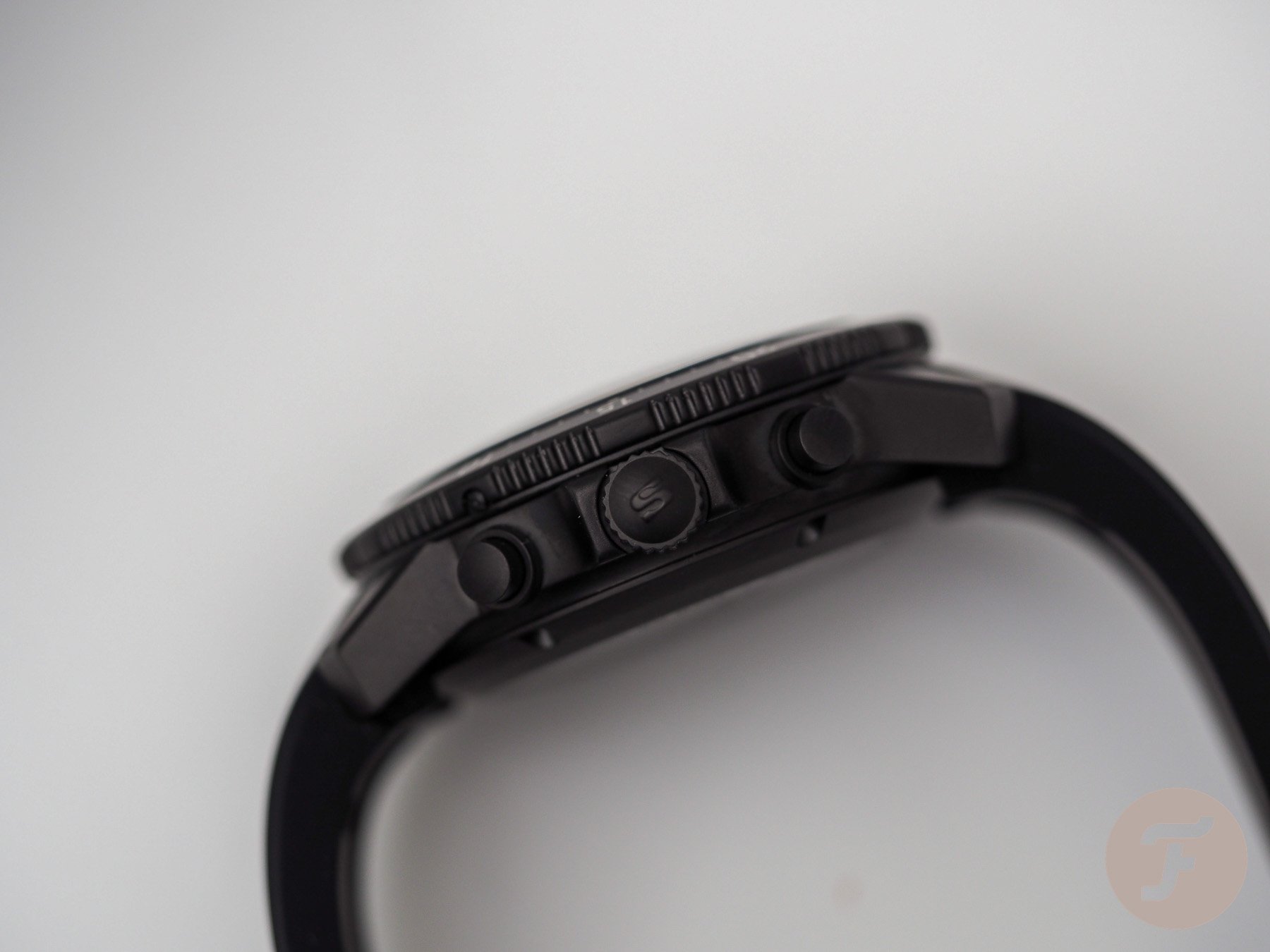 I paid a visit to the Sinn HQ building in Frankfurt to see all the latest novelties, but I really wanted to see the new Sinn EZM 1.1 S. This watch was seriously comfortable on my small wrist! I don't have all the answers as to why a 16mm-thick watch fits so well, but the 48mm lug-to-lug is likely a large contributor.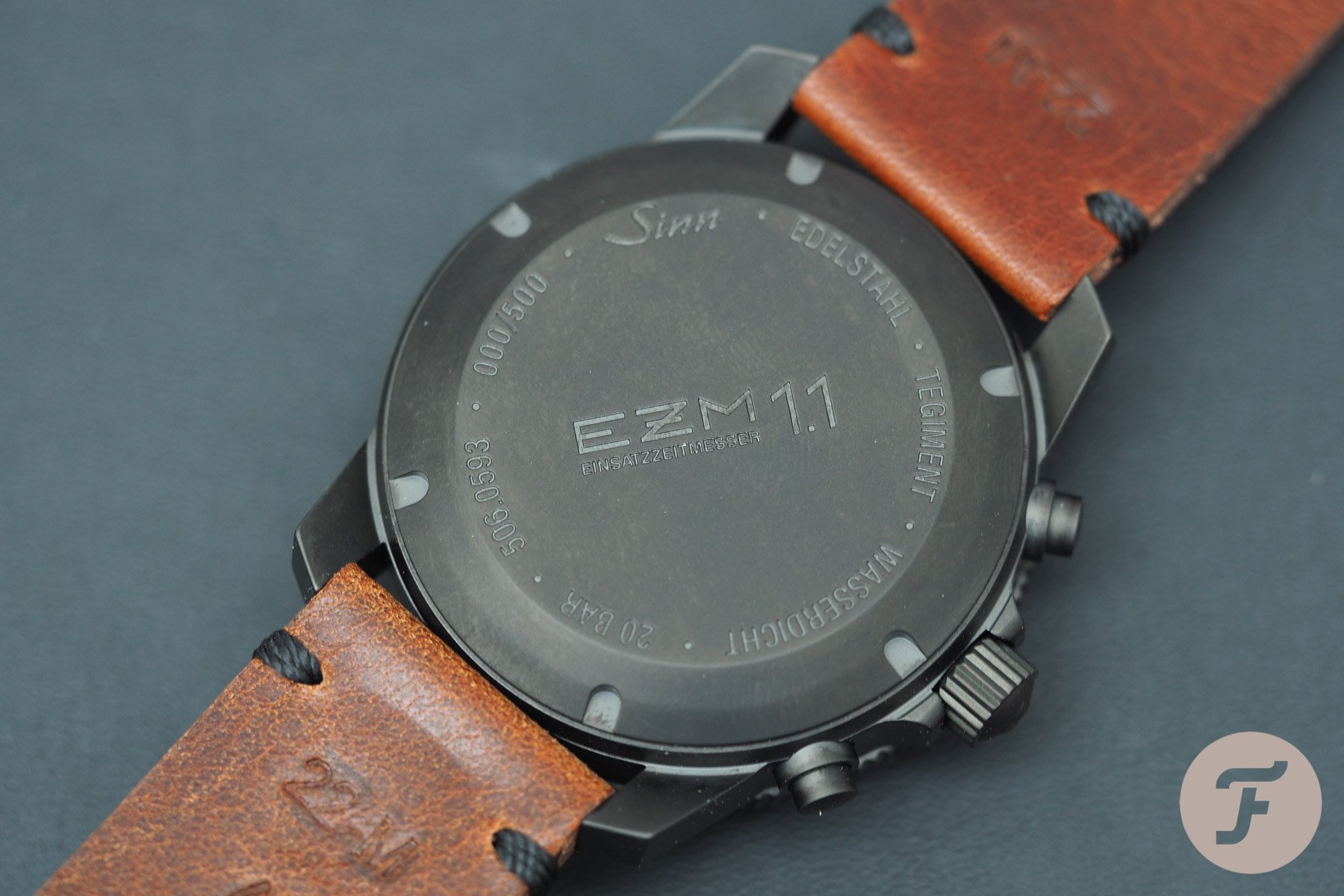 Final thoughts and the sad story on availability
Whatever the rationale, I loved having the Sinn EZM 1.1 S on my wrist. Even though a lot of Sinn watches are similar in theme, there was something special about trying an EZM 1 relative. That dark, instrument-like dial is almost menacing in its simplicity. I'm sold, and I get why there's such love for this piece. Sadly, Sinn is only making 500 individually numbered pieces of this watch. All will ship with a 22mm brown leather strap and silicone strap. The price is stout at €4,980, but fans aren't phased because this watch is essentially sold out now. Sinn recommends checking with its retail partners, and I'd recommend doing it sooner than later. Otherwise, assume you'll need to wait another five years.
For more information, visit the official Sinn site.