Stunning Sub-Dials — The Best Executions From Longines, Zenith, Omega, And More
Dialing in some distinguished designs
Here at Fratello, we love to write about our favorite watches. We are big fans of the chronograph, with many articles dedicated to this seemingly humble complication. In fact, right now, we are running another one of our super-popular competitions, "The Fast And The Fratelli". This competition is dedicated to determining the best racing chronograph of the last ten years.
Now, this article is not dedicated to chronographs per se, but rather, something that the majority of chronographs have. That's it — sub-dials! "How could you write a whole article about sub-dials?" I hear you cry. Quite easily! With sub-dials forming such an essential part of so many watches, I wanted to look at some of my favorites. Some brands expertly use colors to make their sub-dials pop, whereas others use subtle textures and finishes to highlight them. Let's take a look at a few of my favorite examples.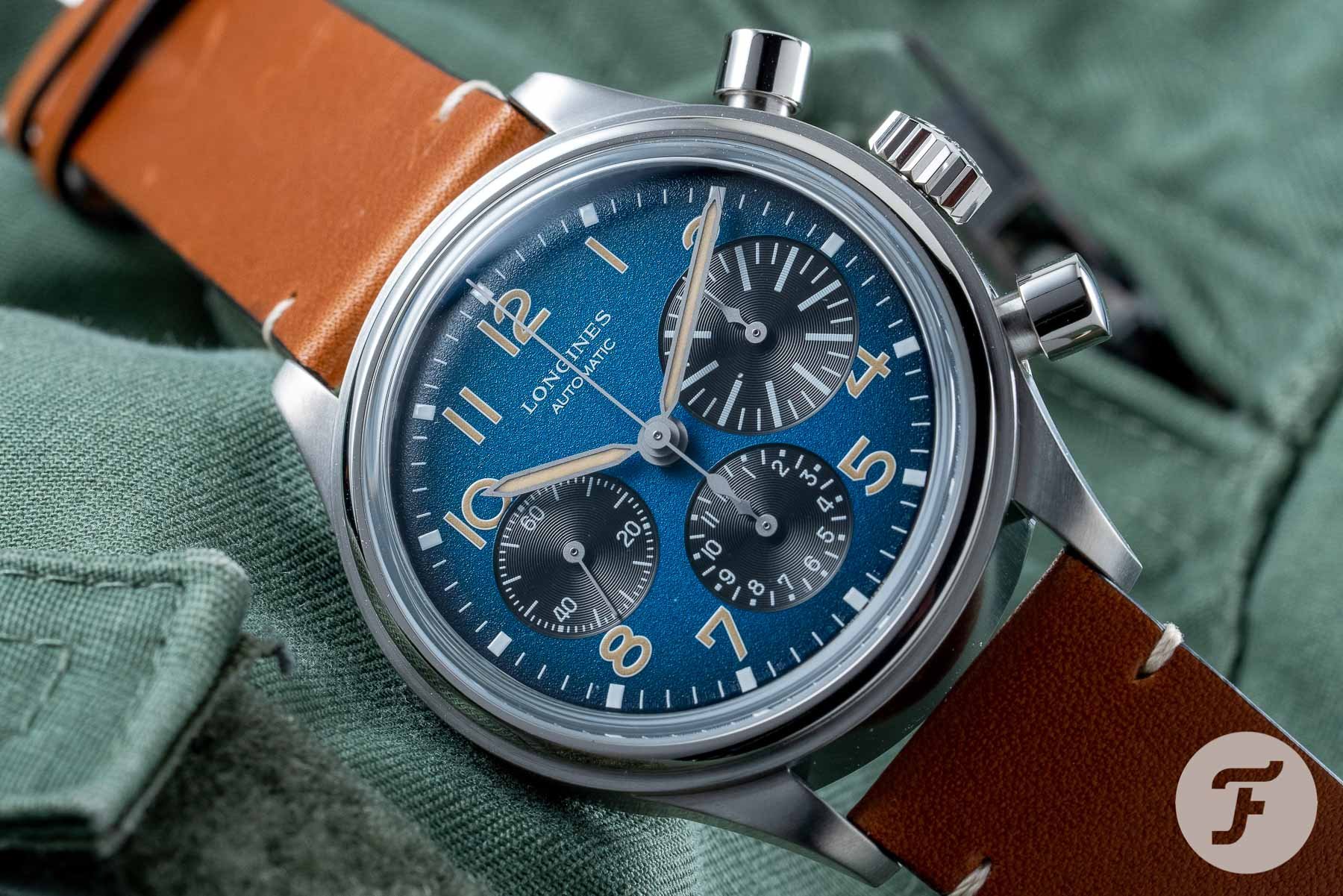 Longines Avigation BigEye
First up on this list is the Longines Avigation BigEye. I decided to use the titanium model for the reference pictures as I adore this version. It firmly sits on my watch wish list! So, why do I think the dial is so cool? Well, I've heard some people say how much they dislike the large minute counter at three o'clock. It disrupts the symmetry and demands too much of the viewer's attention. Funnily enough, these are the exact reasons why I like it so much. It's incredibly simple but amazingly clever.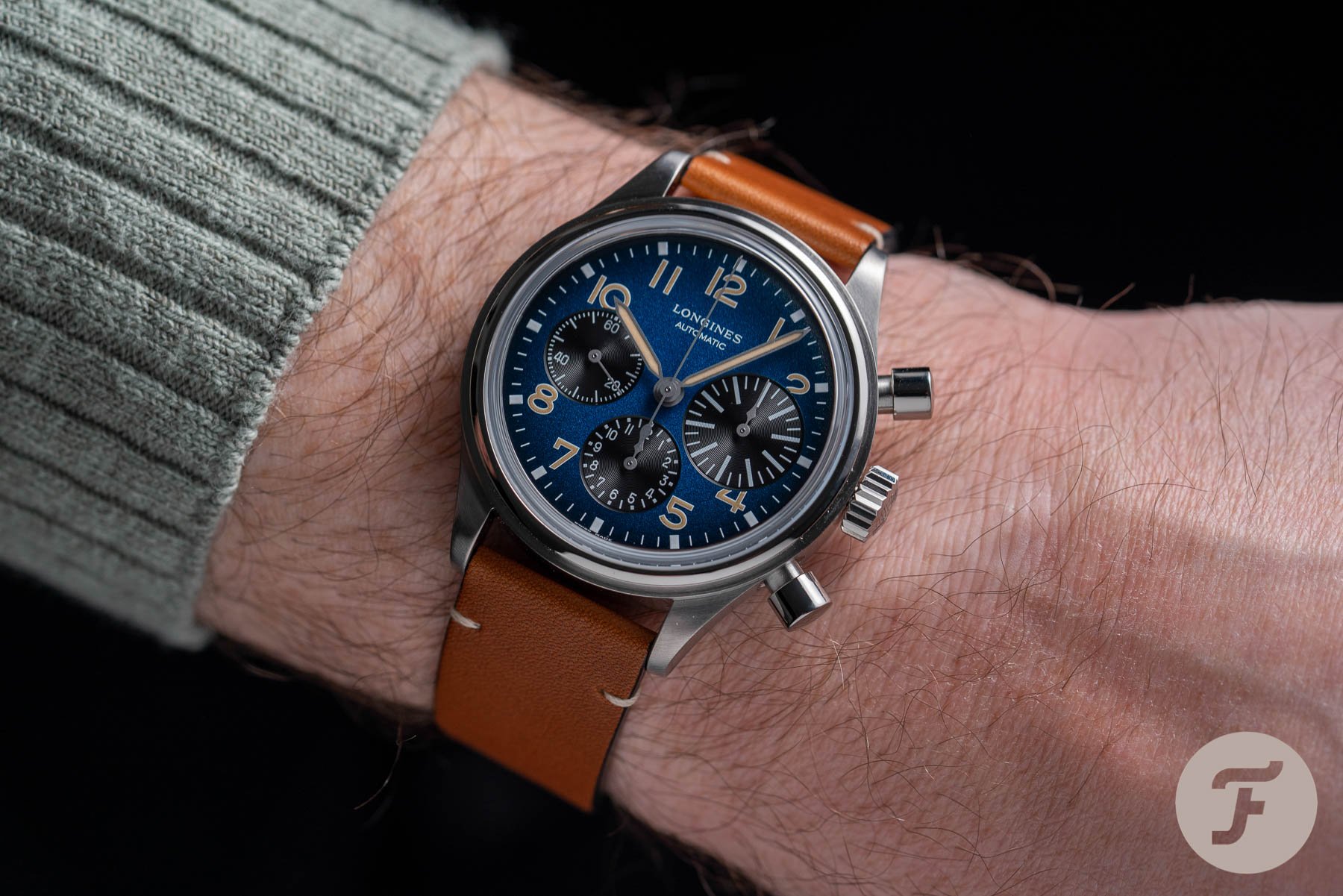 First and foremost, the Longines Avigation BigEye is a pilot's chronograph watch. So the design assumes that the wearer explicitly requires the chronograph function. As such, the minute counter is logically the most important of the three sub-dials. Thus, the decision to enlarge it to feature most prominently is not only clever but also supremely logical. If a pilot is cruising through the skies and glances down at their wrist to check the chronograph timing, does it not make perfect sense for the most vital information to be the most prominent?
…this is why I love the quirkiness of the BigEye concept.
Longines was not the only brand to use this enlarged sub-dial design. Both Universal Genève and Breguet did too. But it's important to remember that these BigEye chronographs were designed as tools. They were used by professionals to complete a task. And in my opinion, these watches do their job admirably. I guess I like the sensibility behind the design, and in turn, this is why I love the quirkiness of the BigEye concept. When you add it to the glorious dial of the Longines Avigation BigEye Titanium, it's just incredible!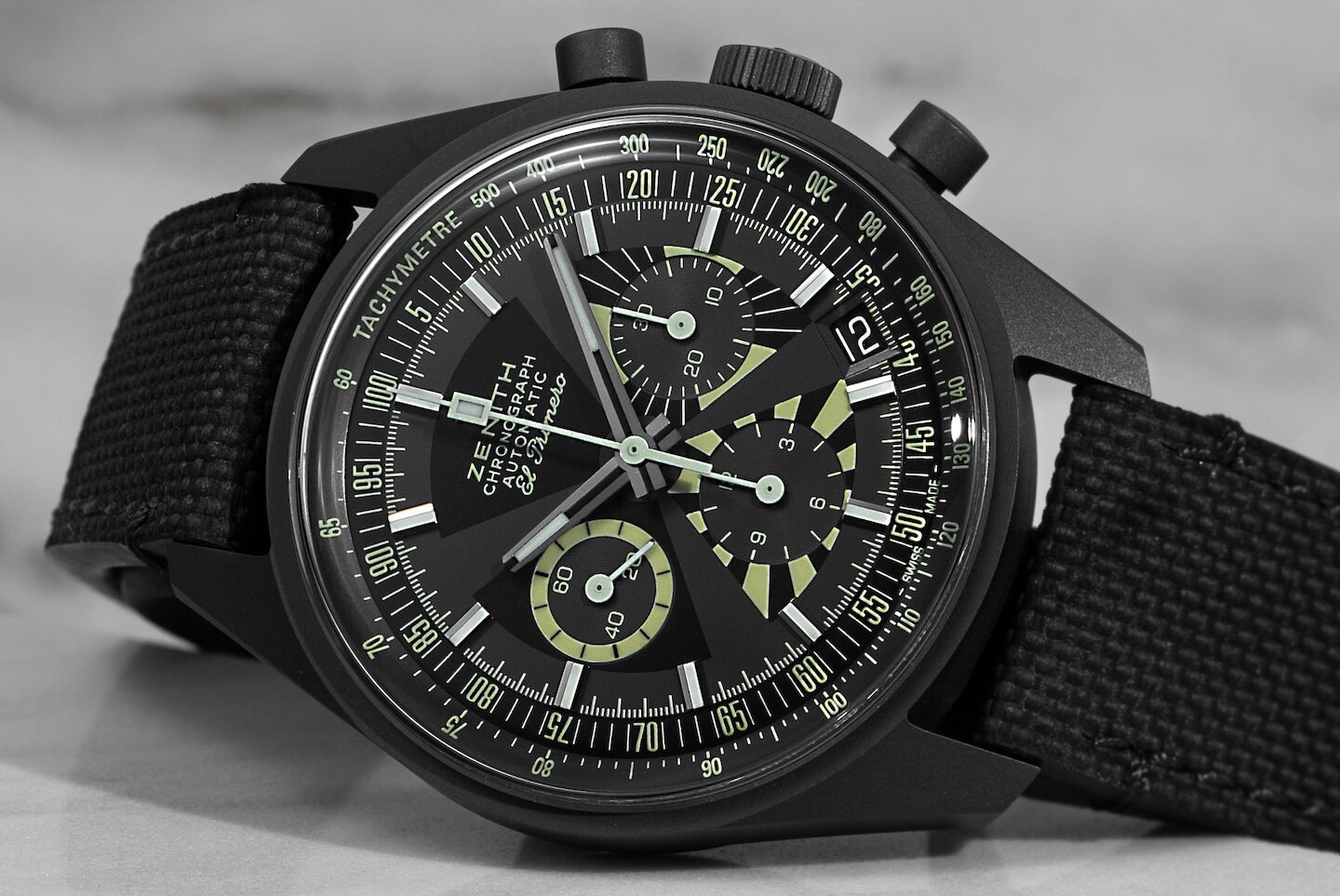 Zenith Chronomaster Revival Poker Chip
This watch was actually only launched just recently, and I first stumbled across it while browsing Instagram. But one look at that gorgeous dial, and I knew I simply had to find a space for it on this list. If you're not familiar with it, take a quick look at our article here. I am a big fan of some of the Chronomaster Revival stuff that Zenith has done over the past few years. The Safari and Shadow models were superb, but the new Poker Chip, designed and released in collaboration with SJX watches, is possibly the best one yet.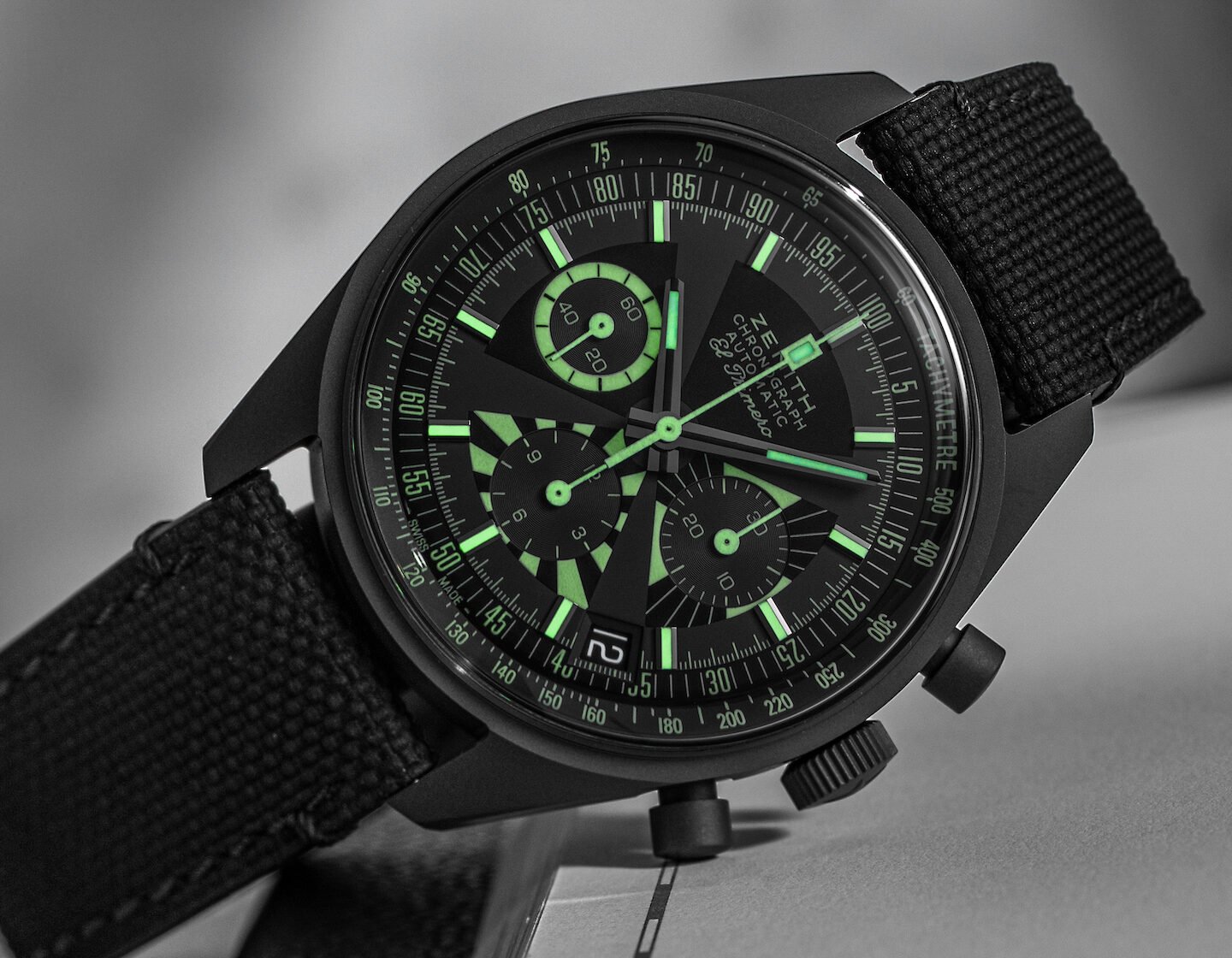 Now, the model is loosely based on the disco-era El Primero G383. When I say loosely, I mean loosely. The vintage G383 clearly inspires the new model's sub-dials, but they're certainly not clones. The new Poker Chip's sub-dials are incredible. I love the use of shapes within shapes and flashes of yellow. The combination of these two elements just really works for me. But I'm not sold on the name. I don't get hints of poker chips through this design. I see danger signs and radioactivity warnings. I guess that's not important, though.
I defy you to look at this watch and not fall in love with its bold and zany design.
As I mentioned, the round sub-dials sit inside these cake slice-shaped wedges. Does anyone remember the Trivial Pursuit board game?! This shape-within-shape layout has allowed Zenith to use the space along with the color to create three entirely different yet eye-catching sub-dials. I defy you to look at this watch and not fall in love with its bold and zany design. If I were to create a new wish list right now, this watch would surely knock out one of the pre-existing entries. No questions asked.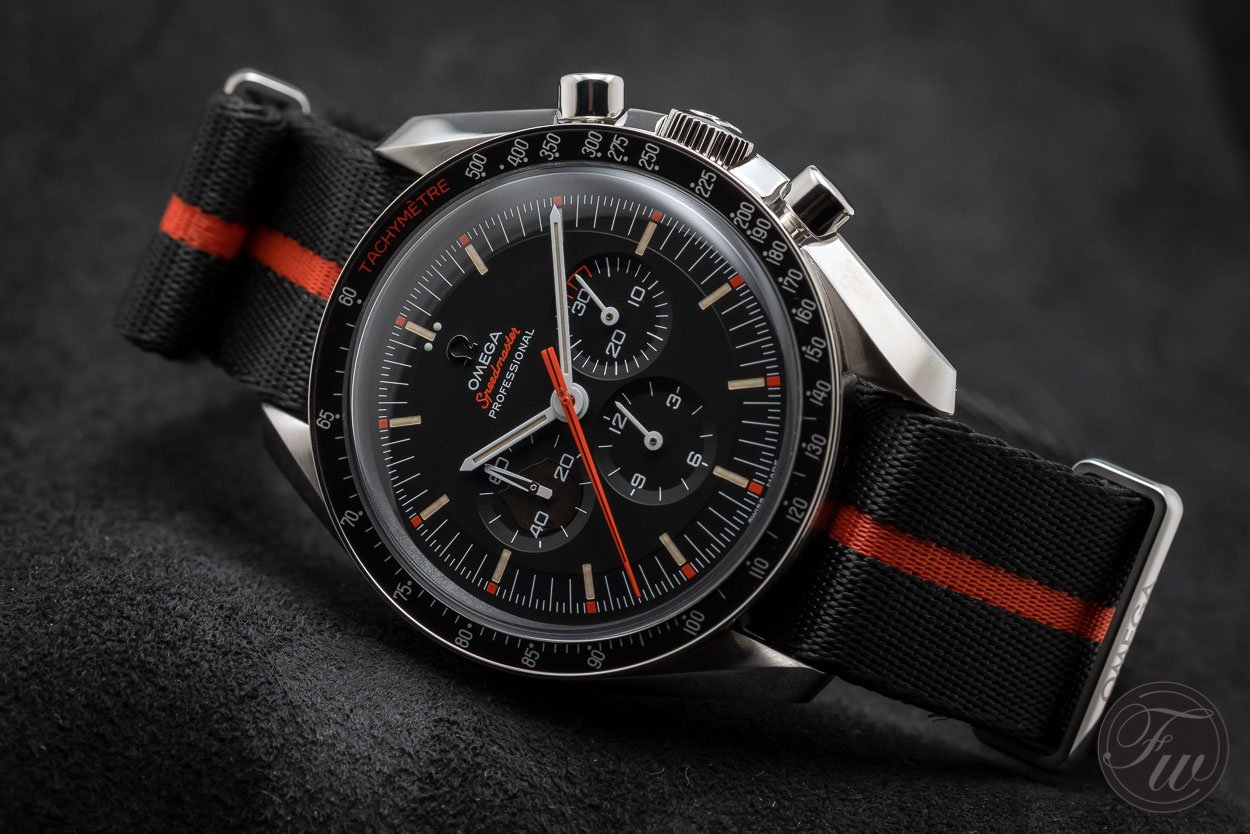 Omega Speedmaster ST2 Ultraman
In keeping with the cool and funky sub-dials I've spoken about so far, I'd be remiss not to include the Omega Speedmaster ST2 Ultraman on this list. I am sure many of you reading this will be able to appreciate the coolness of "the" sub-dial on this watch. Don't know what I'm talking about? Well, you are in for a treat.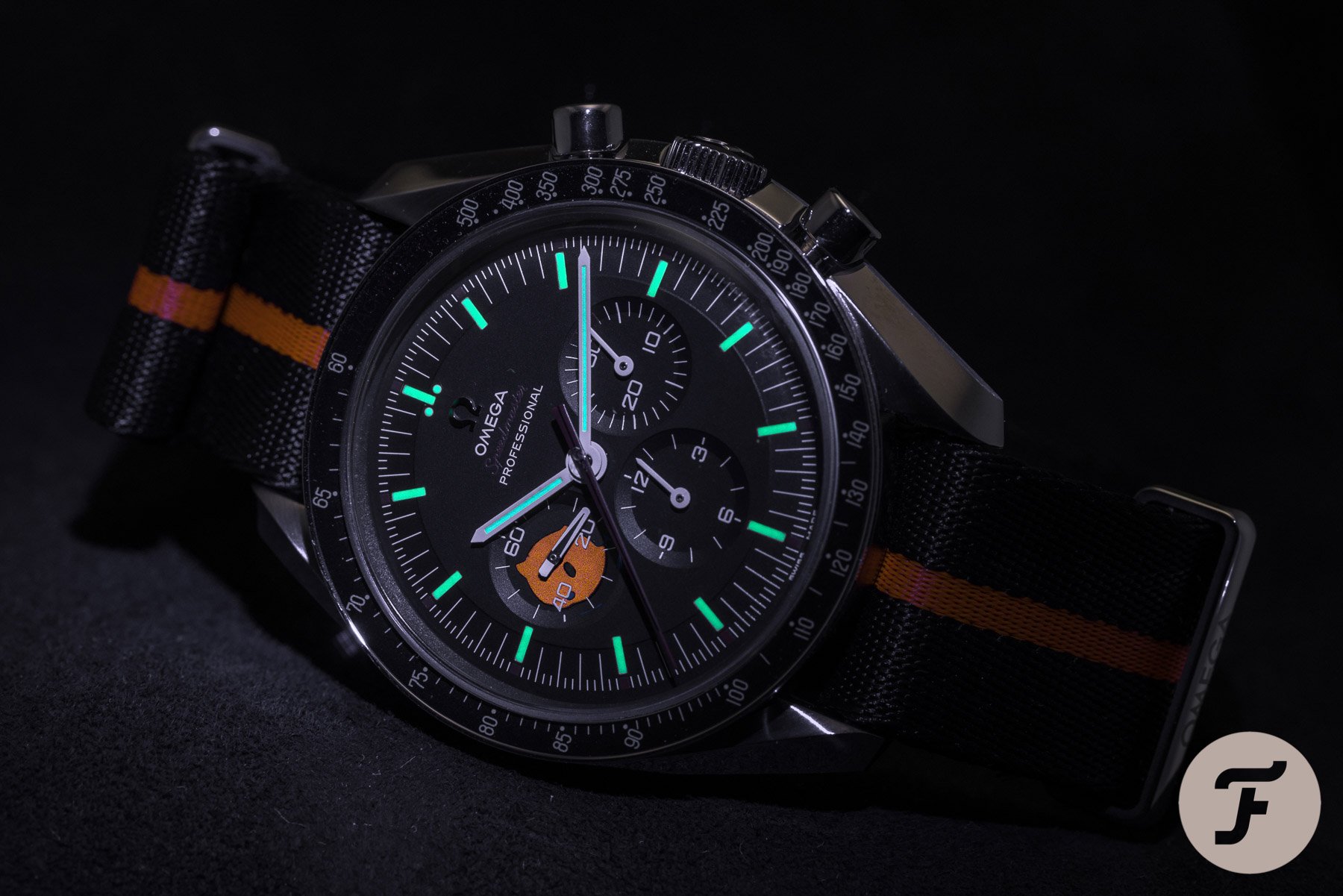 In standard lighting, the Speedmaster ST2 Ultraman is a superb-looking watch. You have the classic Speedmaster Professional layout with flashes of red to add highlights to the overall aesthetic. The sub-dials are sunken slightly, adding a bit of depth to the dial. However, turn off the lights, and that's when the going seconds sub-dial at nine o'clock comes into its own. As soon as it goes dark, the sub-dial reveals a lumed silhouette of Ultraman's head! Is it whimsical? Yes. Does it add anything functional? Not really. Is it super cool? Hell yes, it is!
You don't see this type of sub-dial decoration too often. On our recent trip, Rob and I were discussing fantasy watch designs, and we both mentioned this technique of luming a logo/pattern onto an otherwise innocuous sub-dial. We both said we wanted to see more of this, as it's just terrific fun. Granted, it wouldn't be appropriate for all brands/models, but for those where it would be? Do it!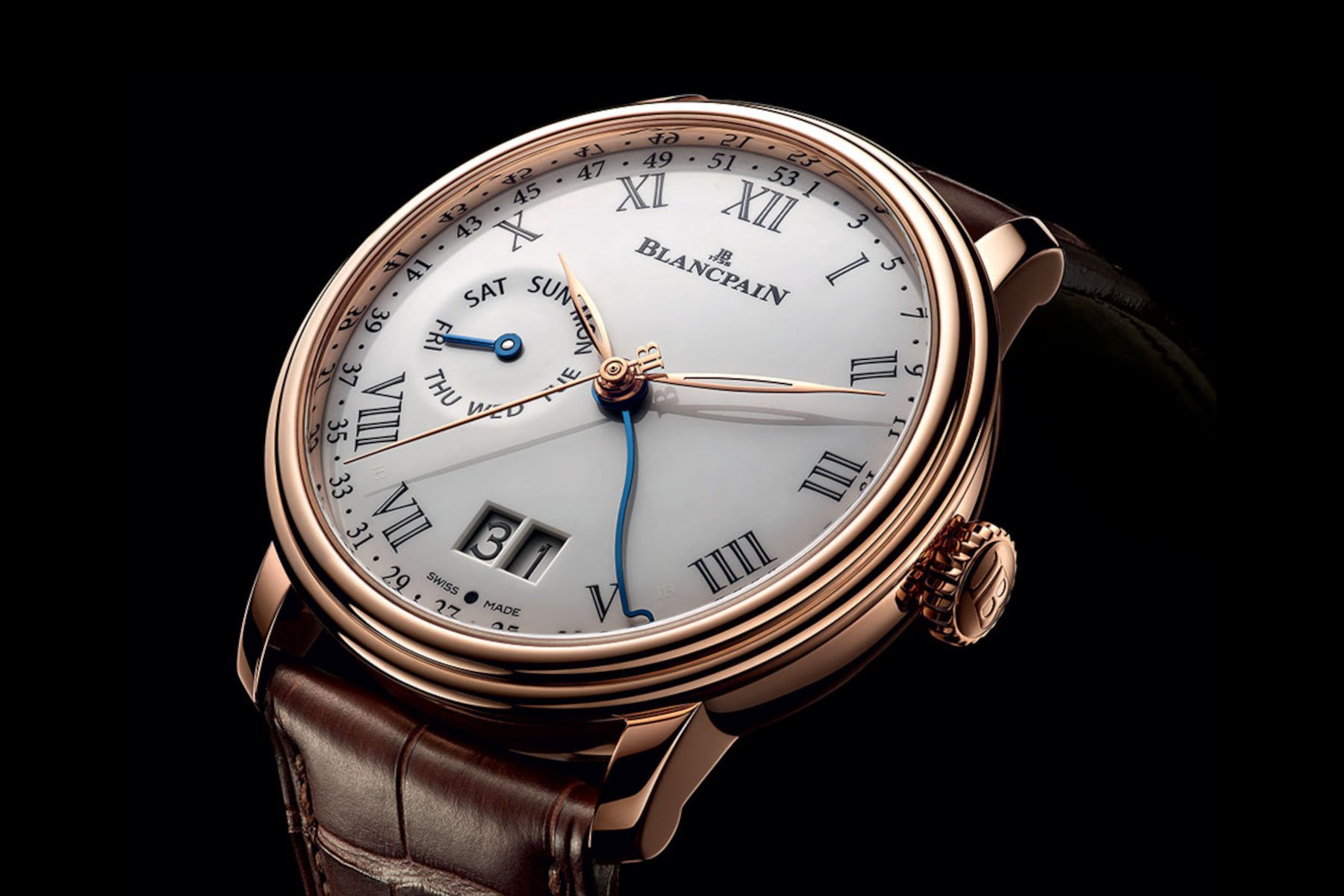 Blancpain Villeret Semainier Grande Date 8 Jours
With the final two entries, I'm on a mission to prove my taste both for classical design and artistic excellence. I hope you'll agree with me. So, the first of my classical sub-dial delights is none other than the Blancpain Villeret Semainier Grande Date 8 Jours. Why this piece, though? I can perhaps understand your confusion when looking at the watch straight on, but when you see the sub-dial execution from an angle, you can appreciate just how glorious it is. The Villeret Semainier Grande Date features a white grand feu enamel cambered dial. That in itself is enough of a technical challenge when working with grand feu enamel!
…to see Blancpain nail the transition from dial to sub-dial is nothing short of impressive.
Here is where Blancpain flexes its technical capabilities. The sub-dial introduces a beautiful shallow inverse camber to the smooth domed shape of the main dial. Knowing how notoriously hard enamel is to play with, to see Blancpain nail the transition from dial to sub-dial is nothing short of impressive. The smoothness of this transition is what captured my eye… and possibly my heart. Anyone who knows my taste in watches will tell you that this is not a "Dave" watch on paper. Roman numerals and a gold case? Blasphemy! But yet, this dial is so good that I'd quite happily rock this bad boy like no one was watching.
Enamel is a beautiful material, but it takes years of experience and practice to master the age-old techniques required to use it successfully. Seeing how effortless Blancpain has made it look here is just fantastic. I genuinely believe this watch has slipped somewhat under the radar since its release, and it deserves to be more publicly celebrated. Hopefully, that celebration starts right here.
Kari Voutilainen Vingt-8
Last but not least, we have a sub-dial from a man who I consider to be one of the greatest watchmakers alive today. Finnish-born Kari Voutilainen built his reputation on fine watchmaking and his mastery of guilloché finishes. The Vingt-8 is possibly the most well-known of Kari's watches and it embodies his design philosophy perfectly.
The Vingt-8 has a guilloche dial, heavily decorated with three different patterns. I mean, any one of these patterns would make for a beautiful sub-dial design on its own. The combination of all three, however, takes the design to the next level. A beautiful contrast of three patterns might sound like it'd be too busy, but the subtlety of guilloché means that the battle for attention elevates all three simultaneously. It's like some kind of warring symbiosis, and I love it.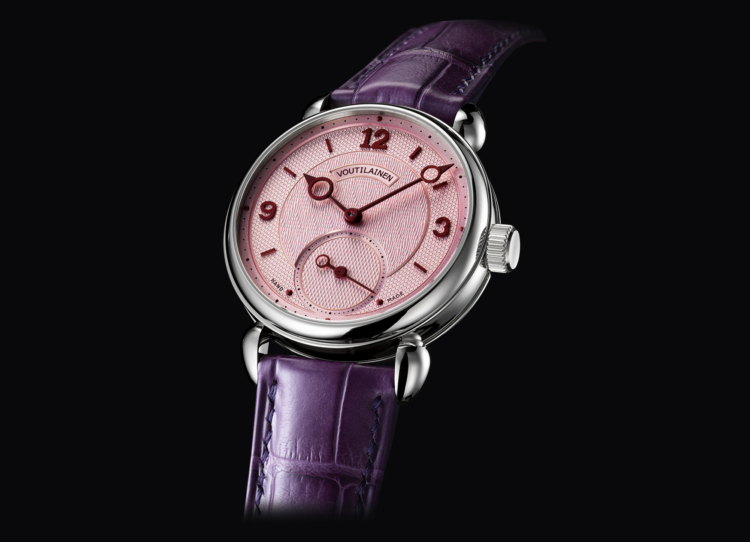 Some may point me towards Breguet and ask why I chose Voutilainen instead. Well, I love that Kari Voutilainen can take very classical techniques and ideas and turn them into a watch that still oozes modern sensibilities. The Vingt-8 is a perfect example of that harmonious marriage of the past and the present. There's only a handful of brands around today that can execute this combination in a similar way to the great Kari Voutilainen.
So there we have it — some of my favorite sub-dials. Hopefully, you've enjoyed my choices, but I do, of course, want to hear yours. Do you agree with me? Would you have chosen differently? Let me know in the comments!
Follow me on Instagram: @davesergeant | @fratellowatches