Sunday Morning Showdown: Omega Seamaster Aqua Terra Vs. Grand Seiko SBGH279
A showdown of versatile steel daily wearers
Ladies and gentlemen, welcome to Sunday Morning Showdown. This week, we're putting an Omega Aqua Terra up against a Grand Seiko SBGH. These watches are very close on paper. Their retail prices are nearly identical, and we're talking about versatile three-handed watches that can be worn every day. It's the Grand Seiko Heritage reference SBGH279 versus the Omega Seamaster Aqua Terra 150M reference 220.10.41.21.03.004.
Neither Nacho nor I own these references (though Thor recently picked up the SBGH279). However, we had them in our office for hands-on review at some point and decided they would make for a nice battle. The Grand Seiko SBGH279 retails for €6,200, and the Omega Seamaster Aqua Terra 150M can be had for €100 less. Both watches feature an in-house-developed movement, have decent water resistance, and come on a comfortable stainless steel bracelet. The Aqua Terra measures 41mm in diameter and 13.2mm thick, whereas the SBGH279 is 40mm in diameter and 13.3mm thick. As always, it's a matter of taste and preferences.
How did last week's Sunday Morning Showdown go down?
But before we start the battle between Omega and Grand Seiko, let's quickly look at last week's Sunday Morning Showdown. It was Rolex Datejust 116234 versus the Cartier Santos Galbée XL. It was an incredibly close call with 52% in favor of the Rolex and 48% for the Cartier.
RJ: Omega Seamaster Aqua Terra 150M
Back in 2013, I was in Italy on holiday and was very close to pulling the trigger on an Aqua Terra. It was an older Aqua Terra model (with the vertical lines on the dial) that the AD in Verona had in their display. The model in question was a Golf Edition with a black dial, green printing, and a fully brushed bracelet. This was the first time an Aqua Terra had caught my interest, and from that moment on, I have gone back and forth on buying one many times. And I will have one at some point. It's an incredibly versatile watch, and the one I selected for this Sunday Morning Showdown would be my pick. The Worldtimer version is very tempting as well, but it comes in at €9,600 and has a larger (43mm) diameter. Anyway, I went for the reference 220.10.41.21.03.004, meaning it is the 41mm version on a stainless steel bracelet with a blue dial.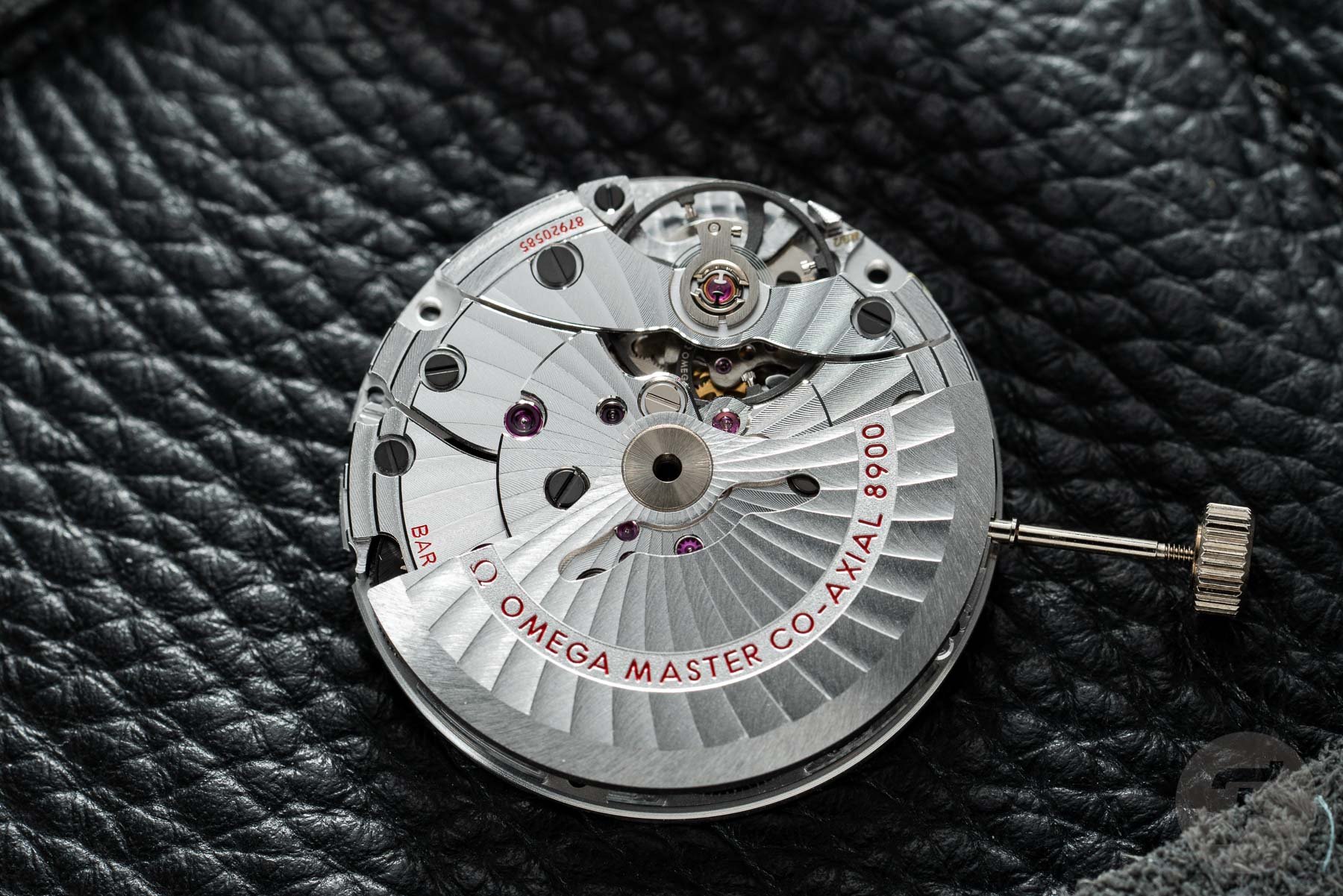 Caliber 8900 Master Chronometer
Inside the Seamaster Aqua Terra 150M is Omega's caliber 8900, a METAS-certified Master Chronometer movement. Every Master Chronometer watch, including the movement, is tested and certified by this independent organization. We've written about this standard on a few occasions (click here), and it ensures that the watch is anti-magnetic to >15,000 gauss and has a maximum deviation of +5 seconds per day on average (+0 to +5 seconds). The movement has a silicon balance spring, a Co-Axial escapement, and two barrels mounted in series, offering a 60-hour power reserve. Not only that, but it's also a beautiful movement to observe through the sapphire case back.
Whereas Grand Seiko's automatic movement is a Hi-Beat caliber, the specs on both accuracy and power reserve are lower than those of the Omega. I also have to admit that I prefer the looks of the Omega caliber 8900. I have a Hi-Beat Grand Seiko watch (SBGJ201) in my collection as well as an Omega with caliber 8900, and I find a bit more joy in looking at the latter.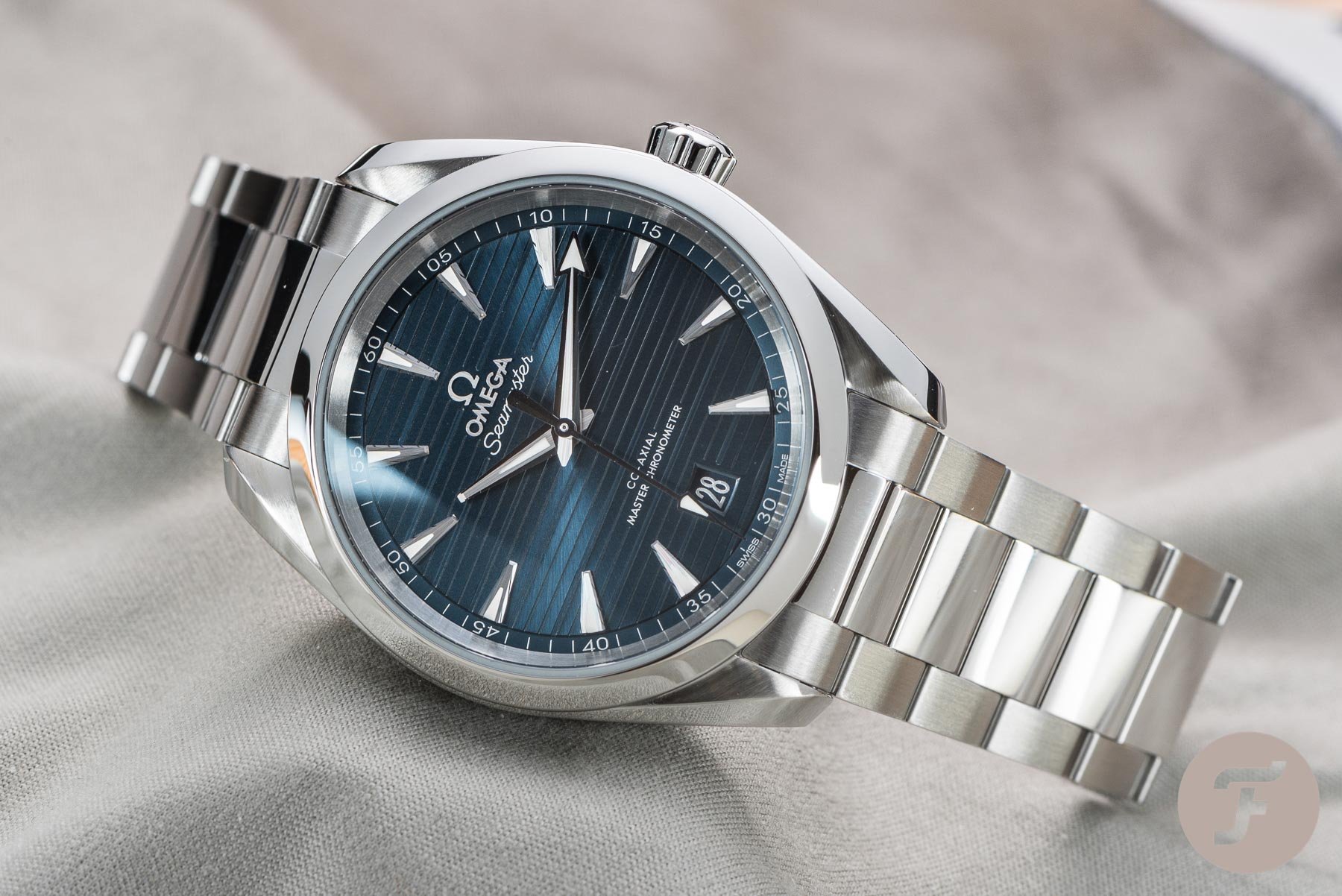 A great all-rounder
Like the Datejust we had in our Sunday Morning Showdown last week, I think the Seamaster Aqua Terra is an amazing all-rounder. Whether you're a watch enthusiast, collector, or just someone looking for a watch to wear for the rest of your life, the Seamaster Aqua Terra is up to the task. The 41mm case is suitable for most wrists, but Omega also offers this model in a 38mm case (with caliber 8800) if you prefer a smaller watch. And, truth be told, this watch also looks great on a leather or rubber strap. The case with its lyre lugs has mostly brushed surfaces and a few polished parts. I mention this because the Grand Seiko SBGH279 has large, flat polished surfaces on the case. It's beautiful, and my SBGJ201 has the same, but when those Zaratsu-finished surfaces get a scratch, you'll be weeping. Although watches are for wearing and I don't mind a few signs of wear, a scratch or ding on a Grand Seiko 44GS-style case hurts nonetheless.
The Grand Seiko and Omega offer enough water resistance for daily use, including occasional (or daily) swimming activities. The Grand Seiko has 100 meters of water resistance, but the Seamaster Aqua Terra has 150 meters. In fact, Omega tests each watch individually and uses a +25% safety margin. No worries about swimming with the Seamaster, as its name suggests.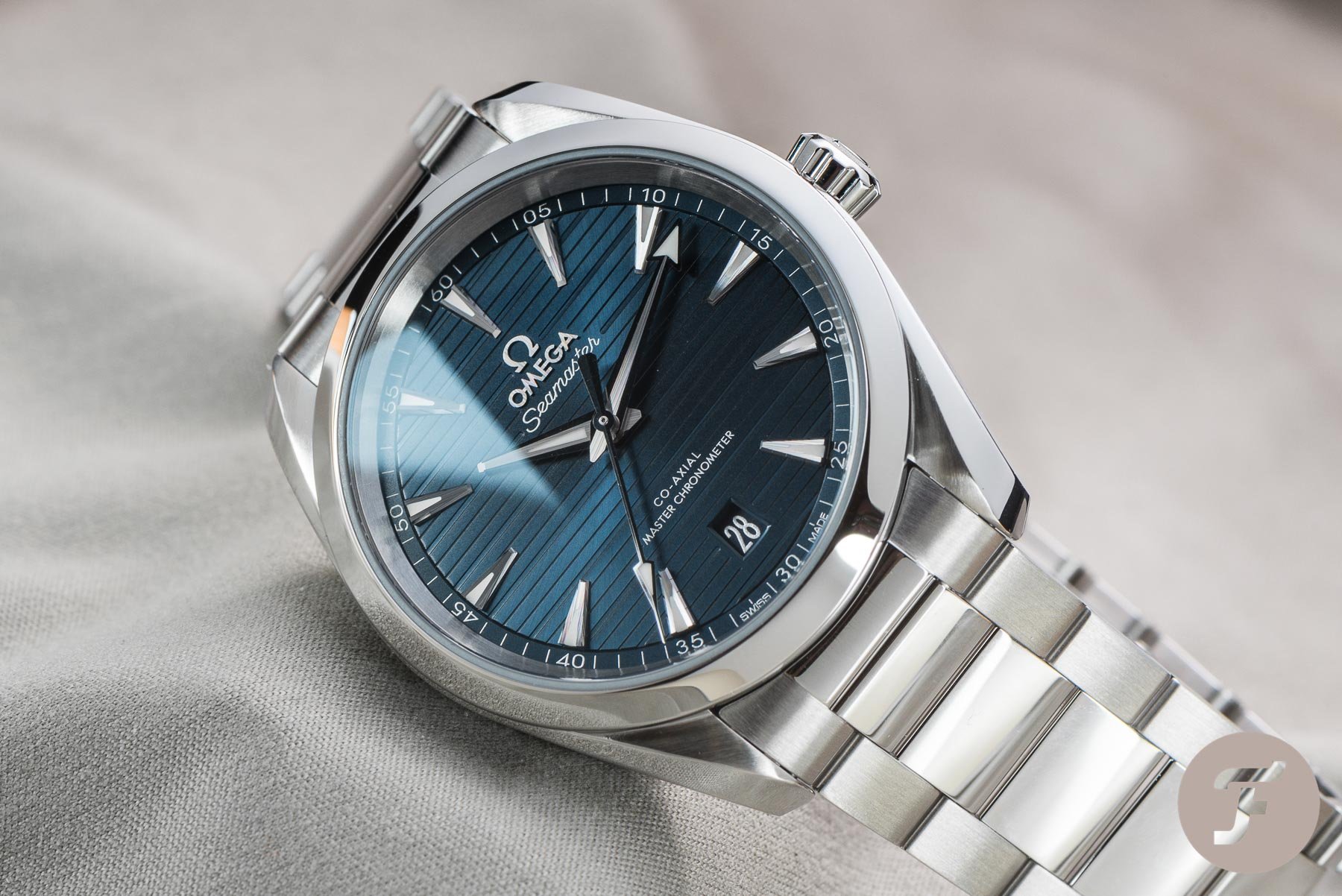 Dial style
What I normally like about Grand Seiko is the brand's fantastic dials. Whether it's the Mt. Iwate, Snowflake, Mistflake, or Birch series, Grand Seiko does a tremendous job there. Compared to those, the dial of the SBGH279 is a tad boring. And not boring in a good way, as Nacho wrote about here. The dial on the Seamaster Aqua Terra has the typical teak-deck motif and comes in various colors. The one I have here has the blue teak-deck dial with sunburst finishing. The engraved lines bring a lot of depth to the dial, something I am missing on this Grand Seiko SBGH279.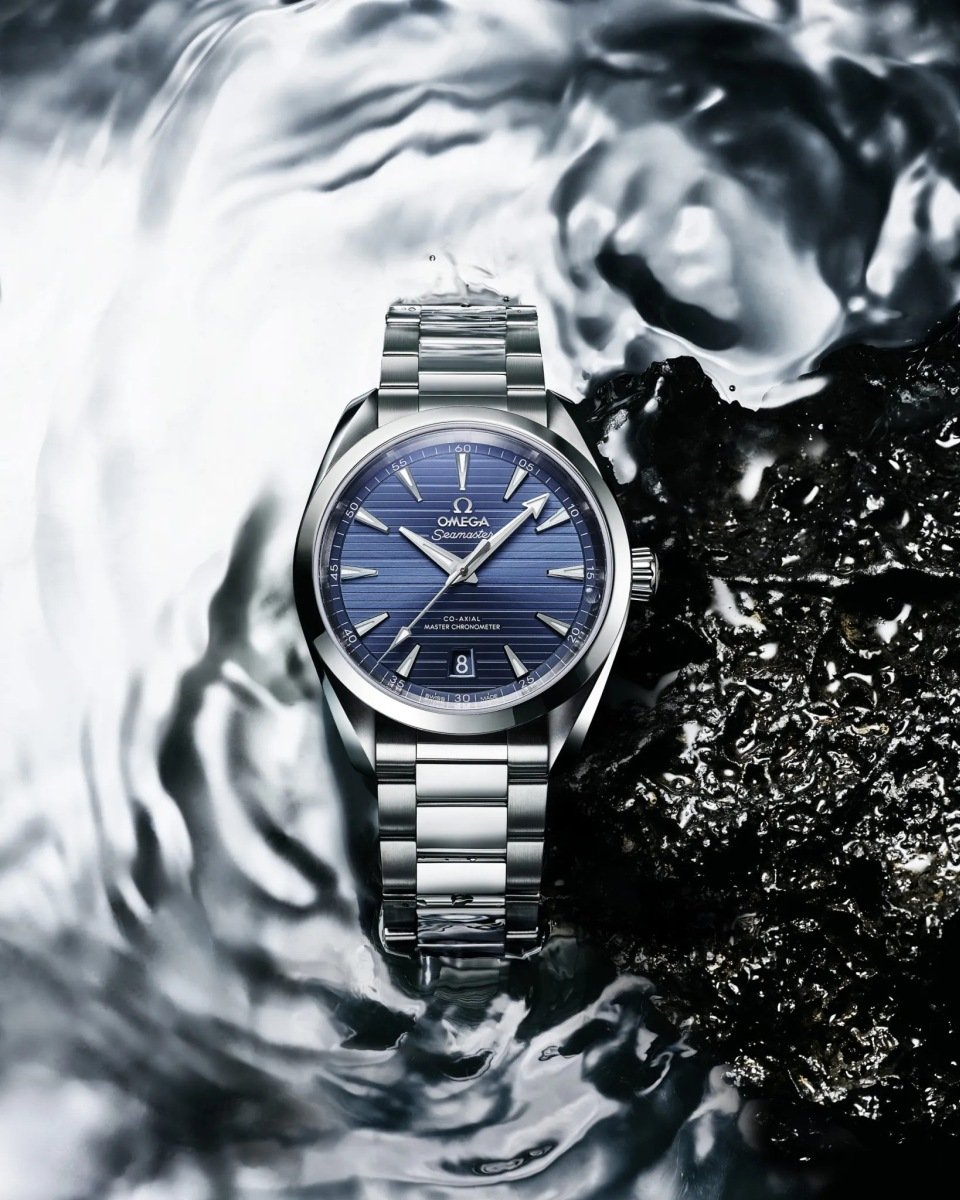 In the Grand-Seiko-versus-Omega debate, it's no secret that I love both brands. I simply prefer the Seamaster Aqua Terra of these two watches because I feel the SBGH279 is nice, but it doesn't have the typical Grand Seiko dial. The Omega wins it for me in the dial department but also with its caliber 8900. I think the bracelets of both watches are on par. The case of the Grand Seiko is beautiful, as always, but overall, the design, color, and movement of the Seamaster Aqua Terra take the win for me.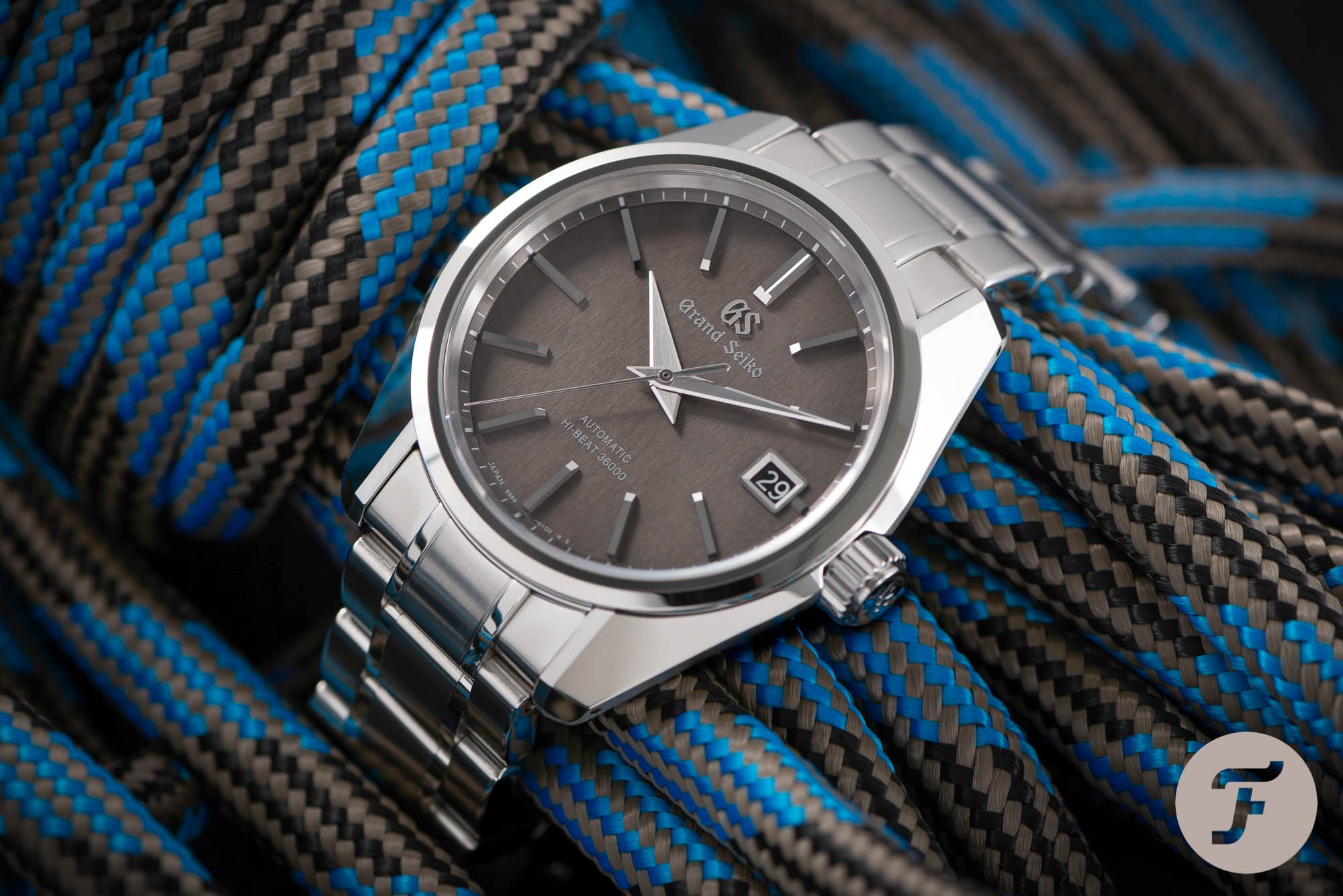 Nacho: Grand Seiko SBGH279
When RJ and I were brainstorming some potential match-ups for Sunday Morning Showdown, we went back and forth on several worthy contenders. But it wasn't until we landed on this particular pair that we got truly excited. If you're a keen follower of our Sunday Morning Showdown series, you'll know that sometimes the watches we put up against each other are not so closely matched. Perhaps they're similar in form or aspirations, but sometimes, the size, price, and brand reputation differ greatly. However, this week's contenders are about as close as they get. In style, size, price, and brand reputation, these two watches exist within a fraction of a point of each other. I'm sure I speak for all of us when I say that we're looking forward to hearing your thoughts and seeing which one wins the audience vote.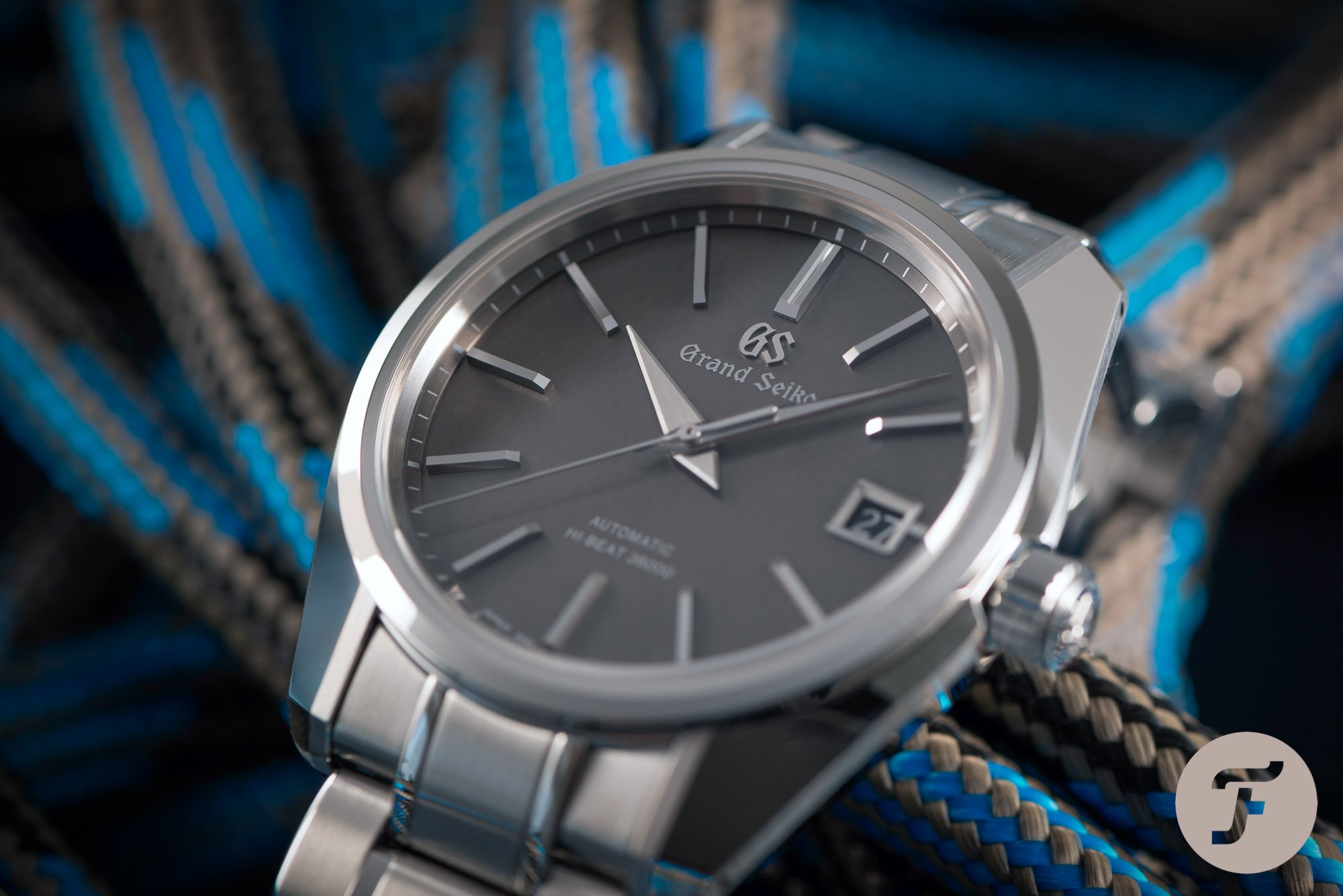 Before I go on to fight the Grand Seiko fight, I have a confession to make. Grand Seiko is a brand that, in general, I don't find myself connecting to. This is something that became clear to me earlier this year during Watches And Wonders. But ultimately, it's a feeling that's been with me for quite a while now. As much as I love Seiko and often feel the urge to buy some of the brand's new releases (most recently the SSK005), Grand Seiko has (thus far) not reached that feeling. It's easy to see why other people love the brand and its watches. The craftsmanship is unparalleled, especially at the price point. The designs are sharp, classy, and don't pretend to be anything else. But looking through the Grand Seiko catalog, the only model that comes close to putting my bank account balance at risk is the SBGH279.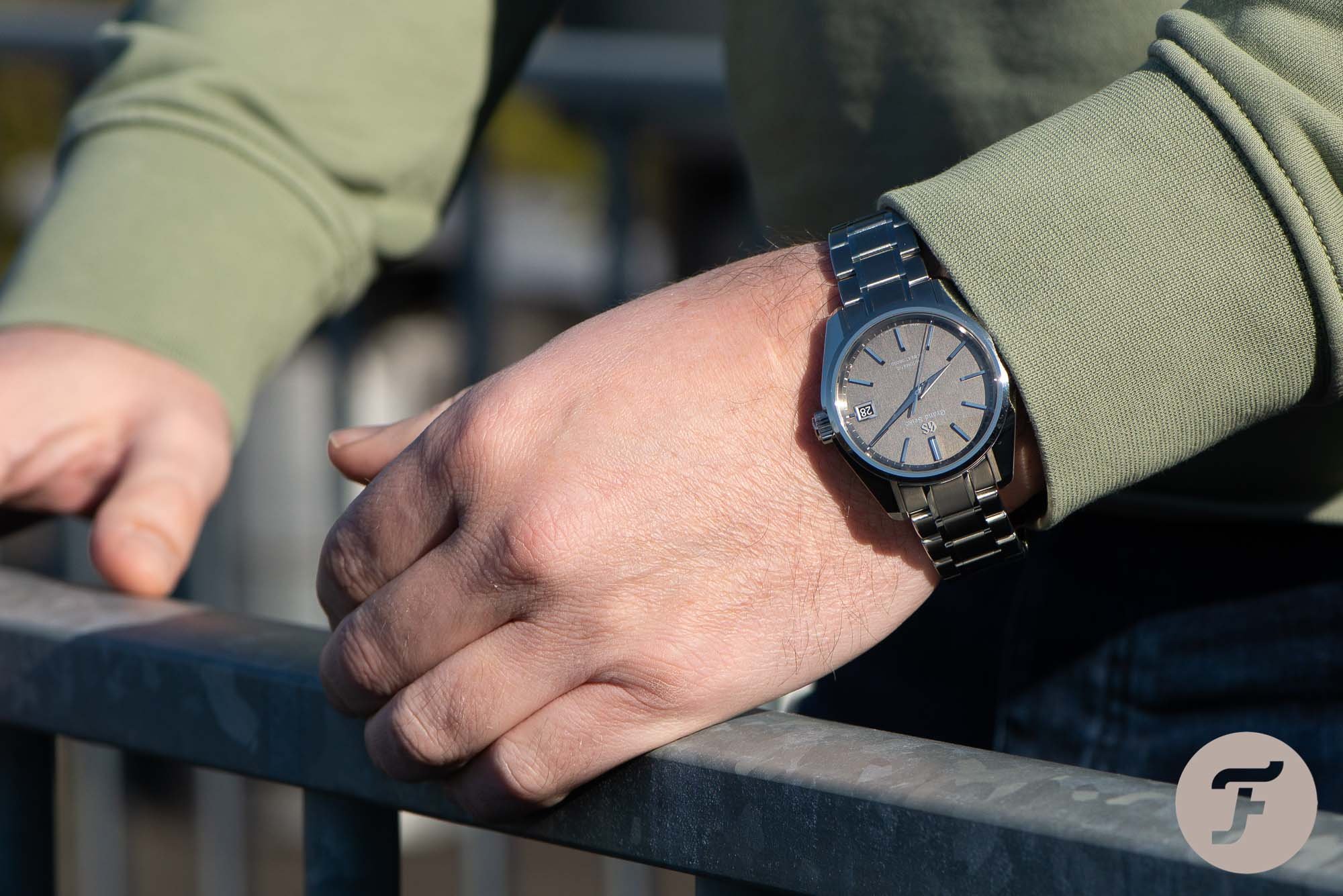 Less is more
Most of you reading this today are probably still recovering from my take on the Omega CK 859 from earlier this week. And as much as the title certainly struck some people, I must say that the message is one I still fully stand by: when it comes to watches, less is more. Grand Seiko is a brand that achieves a lot in its minimalist approach. Despite its use of color, texture, and shape, somehow its watches remain (for the most part) rather classic and understated. They are certainly not boring, but they are far from flamboyant. Grand Seiko understands that small details make all the difference. It's a principle woven into the brand's DNA. Realistically, how often will you look at those applied markers with a loupe to appreciate their perfectly cut-and-polished facets? Not often. But when you do, what you see will be perfection. And these things matter.
Though RJ said the SBGH279's dial is not boring in a good way, I completely disagree. The vertical brushed pattern is a perfect backdrop for those razor-sharp hands.
This is not to say that Omega doesn't have an eye for the details. The newest iteration of the Speedmaster Professional shows that the brand understands the big difference that small changes can make. Somehow, the Aqua Terra doesn't feel like it has received that treatment. I suppose it's a matter of the line being relatively young. There are no 50-year-old references to look to for inspiration. What follows, then, is more of a broad-stroke approach. First, the dial pattern was vertical. Now it's horizontal. First, the date was at 3 o'clock. Now it's at 6 o'clock. Which of these is a truer Aqua Terra? It's hard to say. The line lacks a strong identity. This does play in its favor, creating perceived versatility. But, truly, is this because of what the Aqua Terra is? Or is it because of what it isn't?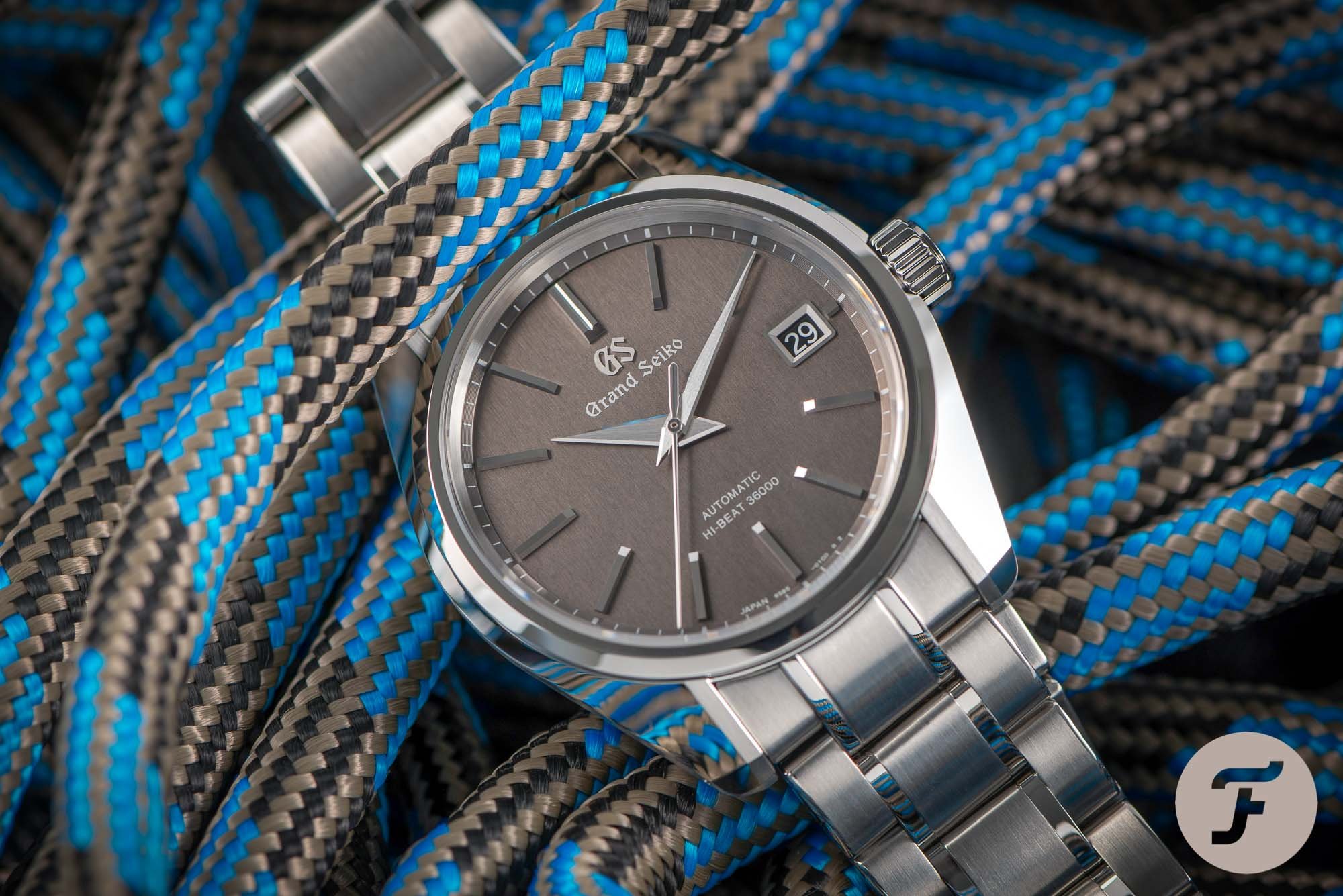 The Grand Seiko dilemma
As I continue to write this while reflecting on my relationship with Grand Seiko, part of me realizes that the lack of pressure to own one may not come from my connection to the brand and its designs. It's more the fact that, as a watch journalist and someone passionate about watches, it feels like owning a Grand Seiko is an inevitability. Perhaps the time is simply not yet right to do so. Maybe the model that will tip me over the edge will come later this year, or perhaps it will be five years from now. Either way, it doesn't matter. I can rest assured that, at some point, the time will come for me to choose my Grand Seiko. For now, though, I'll bide my time and admire the brand as an onlooker.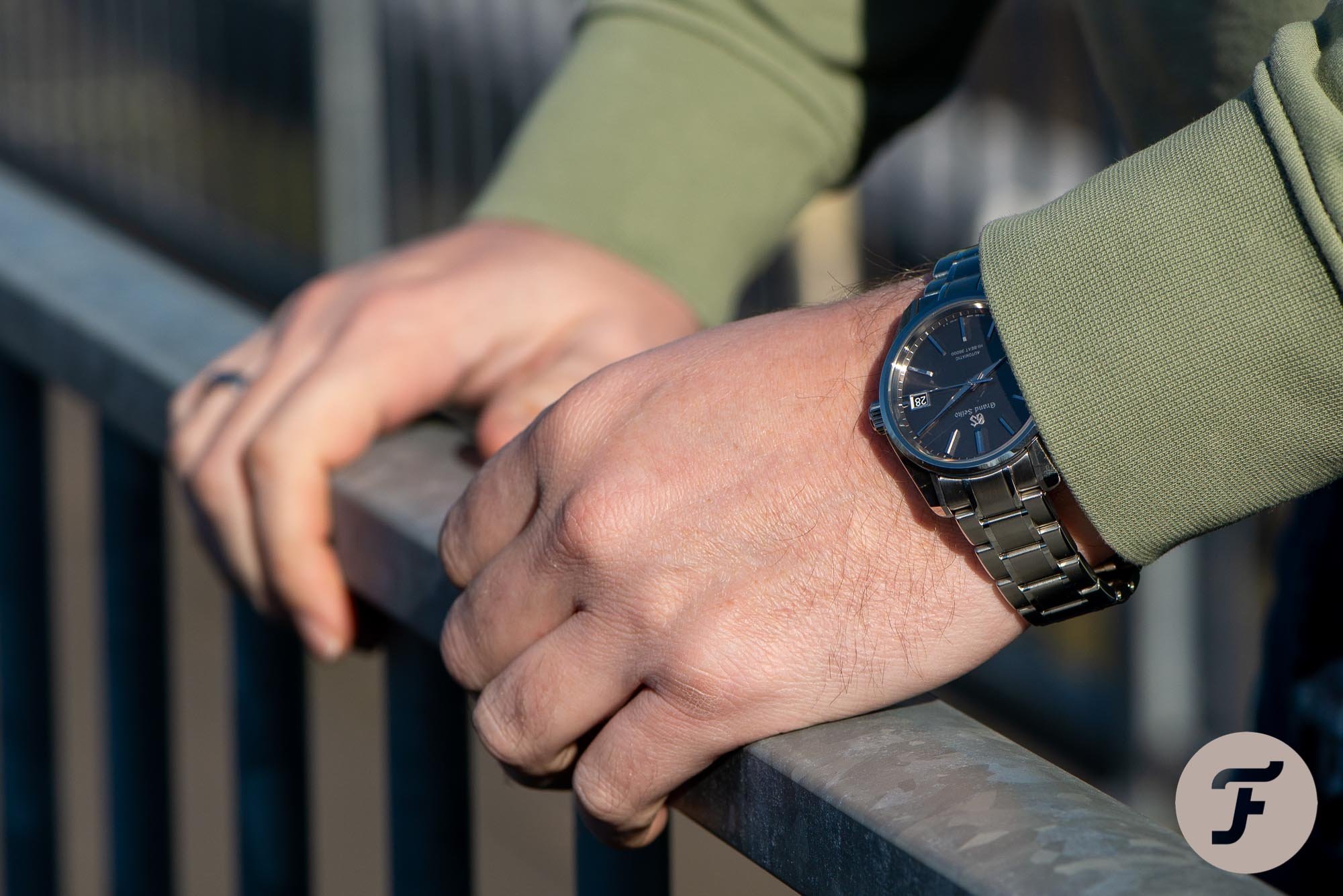 I mentioned before that the SBGH279 is the closest that Grand Seiko has brought me to succumbing to temptation. There are a number of reasons why this is the case. Some of them are personal, and others are more universal. The main personal reason is the fact that I despise dial-side power-reserve indicators. Yes, there are some exceptions to this rule. However, I find that the way Grand Seiko has incorporated these superfluous elements not only throws its dials off completely in terms of balance but it also removes a portion of textured dial real estate. When your beautiful dials are a main selling point, why would you sacrifice dial space for a feature that you can easily tuck away on the back of the watch? Not only does the SBGH279 not suffer from the power-reserve-indicator affliction, but it also comes in one of my favorite Grand Seiko cases, the 44GS.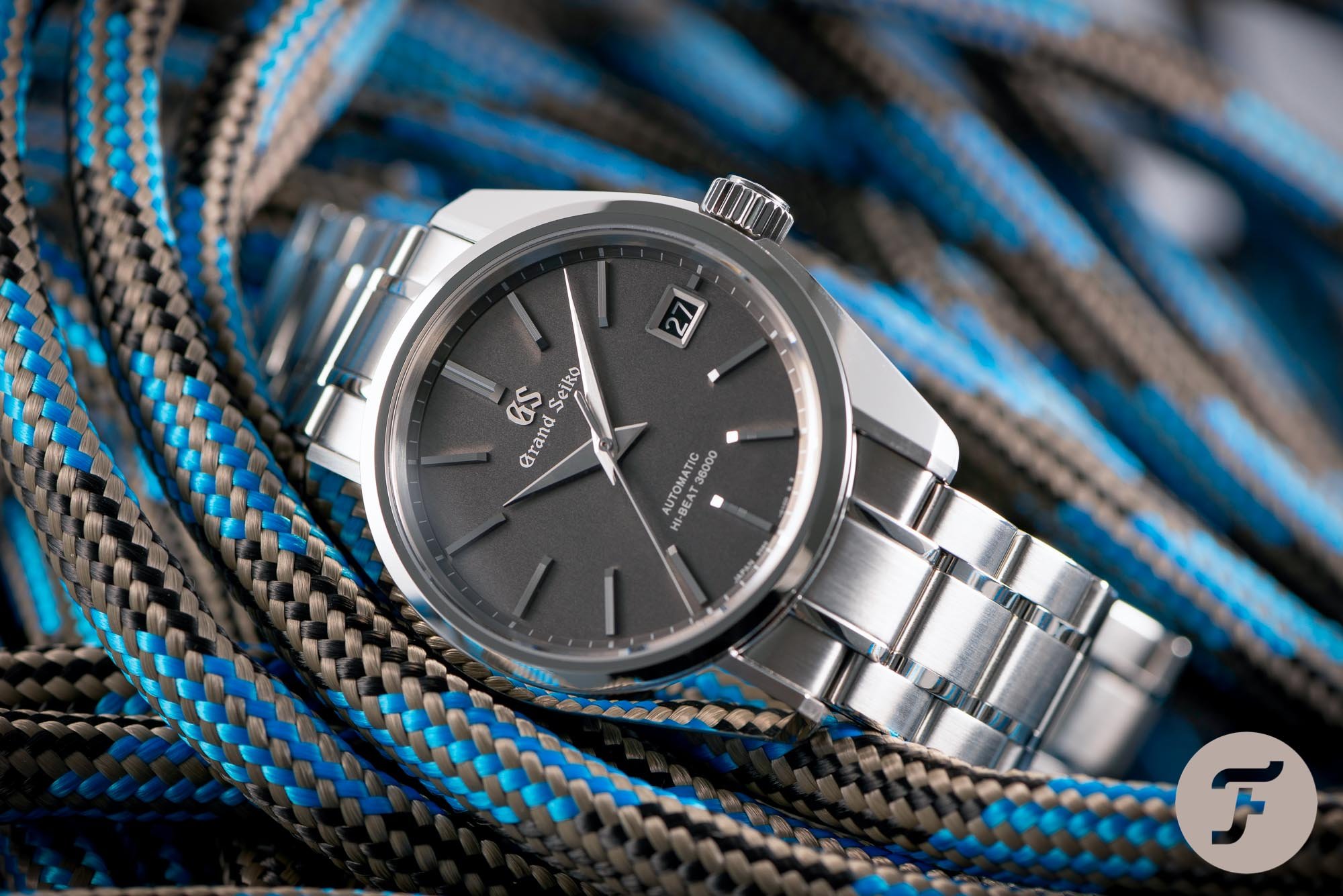 Traditional craftsmanship, vintage inspiration, timeless execution
Now, as much as Grand Seiko has not yet managed to sway me into calling one of its watches own, when faced with the choice between RJ's Omega Aqua Terra and the SBGH279, the Grand Seiko is the clear winner for me. This is because, unlike the Speedmaster or Omega's Seamaster divers, the Aqua Terra line (oddly squeezed into the Seamaster family portrait) always felt like a whole lot of nothing. Harsh words, yes, but this is something that has also started to change in recent times. The addition of the Aqua Terra Small Seconds, and Omega's more fun use of color in the Aqua Terra line has kickstarted the process of giving those watches a bit of character. This is exactly what they lacked up until now. Grand Seiko's watches have never really lacked character. They may be understated, but there's always been something special to them.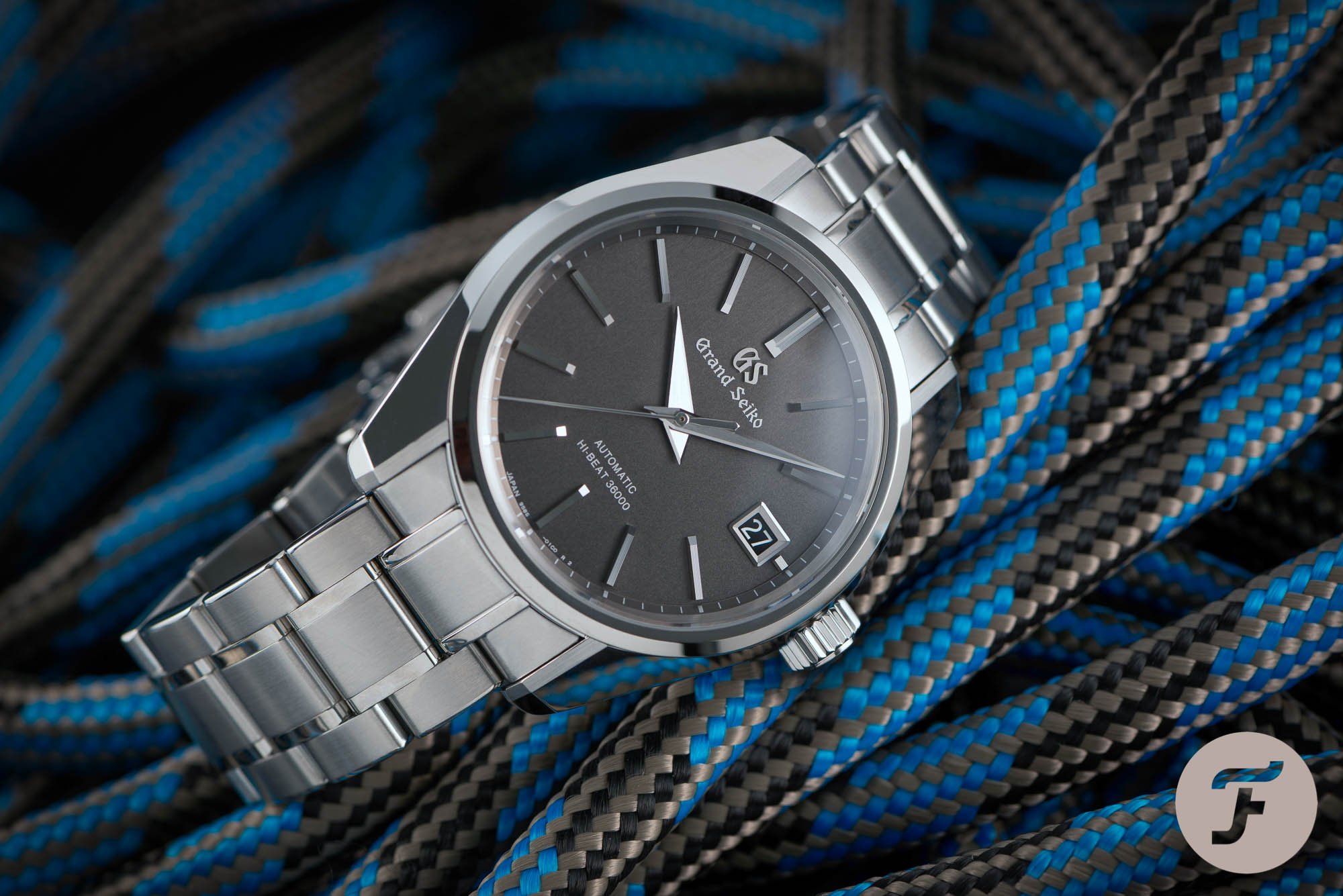 Maybe it's the aspect of traditional craftsmanship reflected (quite literally) in the dazzling Zaratsu polishing. Perhaps it's the incorporation of vintage design in its modern releases (the 44GS harks back to 1967). Or it could be the fact that most of Grand Seiko's recent releases have a timeless X-factor to them. They seem impossible to execute in a way that doesn't work. Whether in a T-shirt and shorts or a three-piece suit, I can't think of a single Grand Seiko watch (without a rotating bezel) that would look out of place. Credit where credit is due to Omega when it comes to the movement. I won't even try to argue against the supreme reign of the Co-Axial Master Chronometer caliber. But in every other sense, I feel that the SBGH279 walks all over the Aqua Terra, and hope that you will agree!
Time to vote!
There you have it, folks. Two watches from two totally different brands, set apart by €100 in RRP and 1mm in case size. Similar, yet totally different. RJ and Nacho have made their cases, and now the time has come for you to decide which of these two gets your vote. May the best watch win!
Make sure to tune in next week for another Sunday Morning Showdown!
Omega Seamaster Aqua Terra Vs. Grand Seiko SBGH279