Sunday Morning Showdown: Rolex Sea-Dweller 16600 Vs. Deepsea 136660
Can a five-digit Rolex Sea-Dweller with an aluminum bezel beat a modern Deepsea?
What used to be a no-nonsense Rolex sports model turned into a collection of watches with flashy dials and loud fonts, and it's even available in two-tone. The Rolex Sea-Dweller changed from an all-out tool watch to a luxurious tool watch that will make the Yacht-Master blush. You could also say that the Sea-Dweller has risen above its status as a tool watch and is now a widely embraced Rolex model.
Shortly, I will give you a more in-depth description of both Sea-Dwellers, one being the reference 16600 and the other the Deepsea reference 136660 that Rolex introduced in 2022. But first, let me tell you what I like about the Rolex Sea-Dweller, be it the reference 16600 that I've owned since 2003 or the latest Sea-Dweller Deepsea 136660 with its D-blue dial.
The Rolex Sea-Dweller
It was back in 2003 that I bought my first Rolex Sea-Dweller. It was actually the first Rolex watch that I bought. The Datejust that I already owned at the time was a graduation gift from my mother. After getting my first job (€1,900 per month before taxes) I decided I also wanted a sports model from the Rolex "Professional" collection. Back then, prices were completely different, but spending €2,100 on a watch that exceeded my salary before taxes were deducted wasn't an easy task. It was perhaps even a bit foolish, but my passion for watches was greater than my common sense, I guess.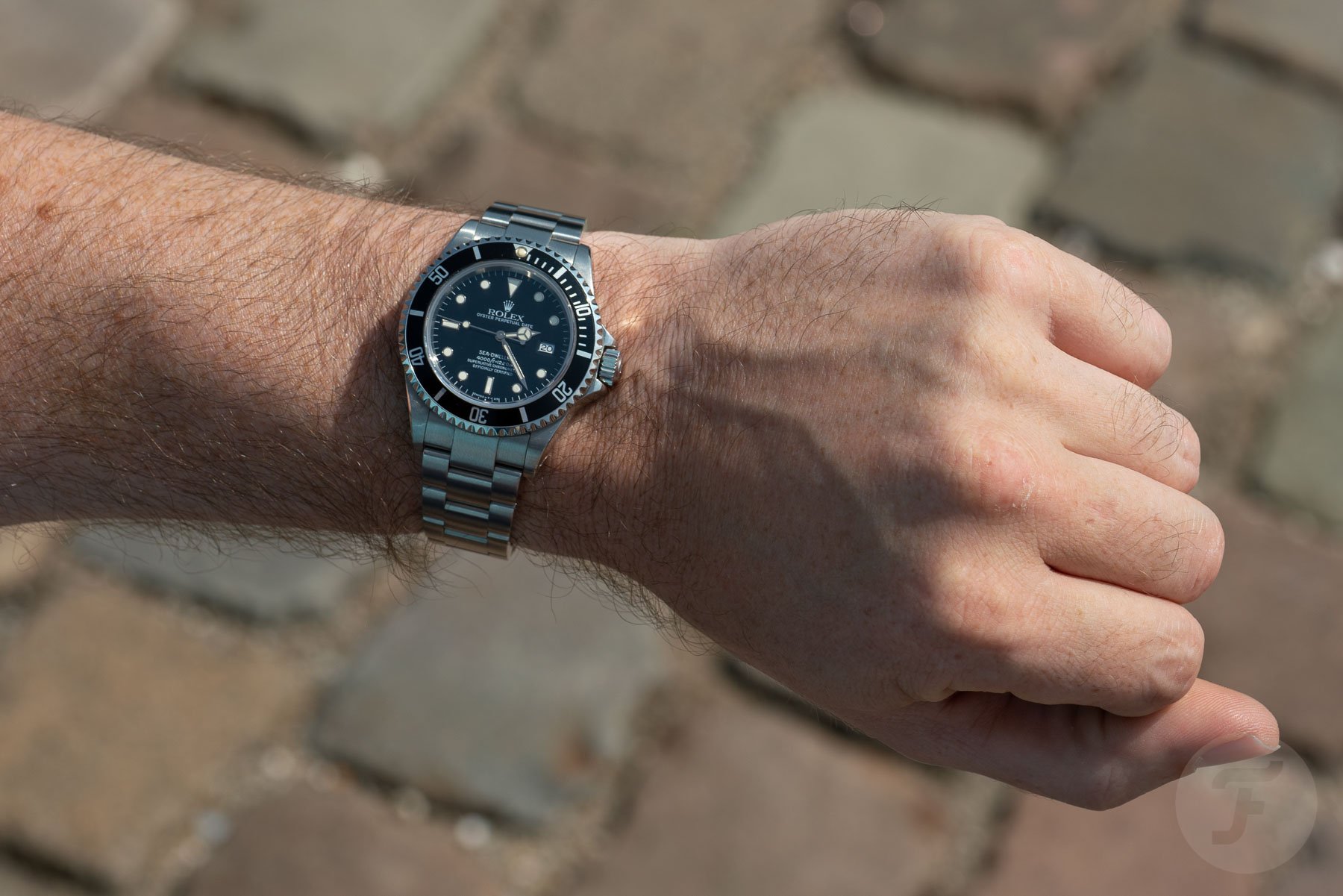 The least favorite Rolex sports model
So I got a pre-owned Rolex Sea-Dweller 16600 that dated back to 1996. It was a lovely watch that became my almost-daily companion for a long time. I loved that Sea-Dweller a lot, even though it wasn't the most comfortable watch to wear. Compared to the GMT-Master II 16710 or Yacht-Master 16622 that I bought a few years later (2005 and 2006), the Sea-Dweller was a bit wobbly on the wrist due to the bulky case back.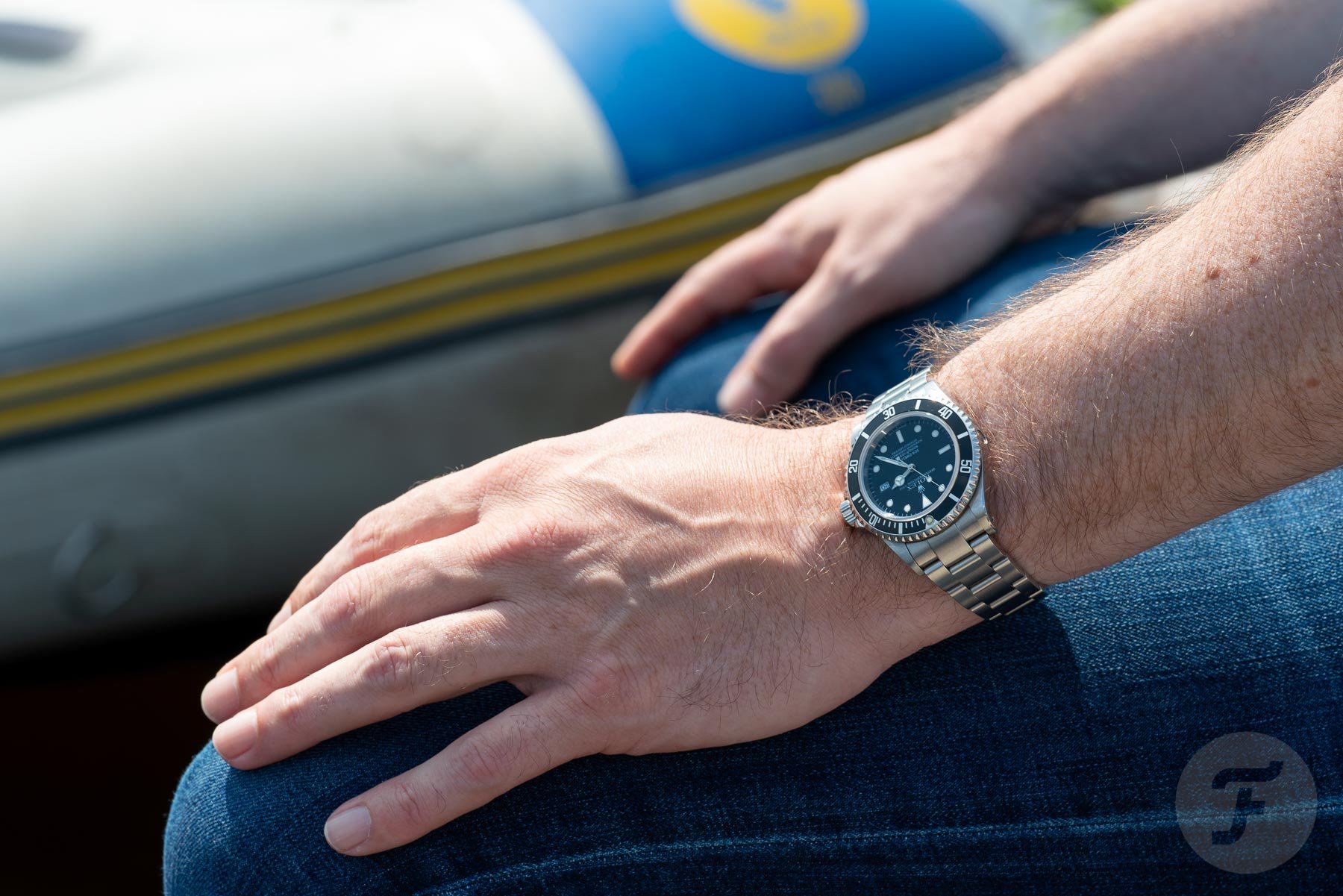 But what I love about the Sea-Dweller is that it has crazy specifications packed into a very modestly sized case. Especially for today's standards, the 40mm Sea-Dweller is quite something. It's almost a little diving giant in disguise because it can go as deep as 1,200 meters and has an automatic helium valve in its case band. The sapphire crystal is very thick, and especially in the early reference 16600 watches, it towered above the bezel.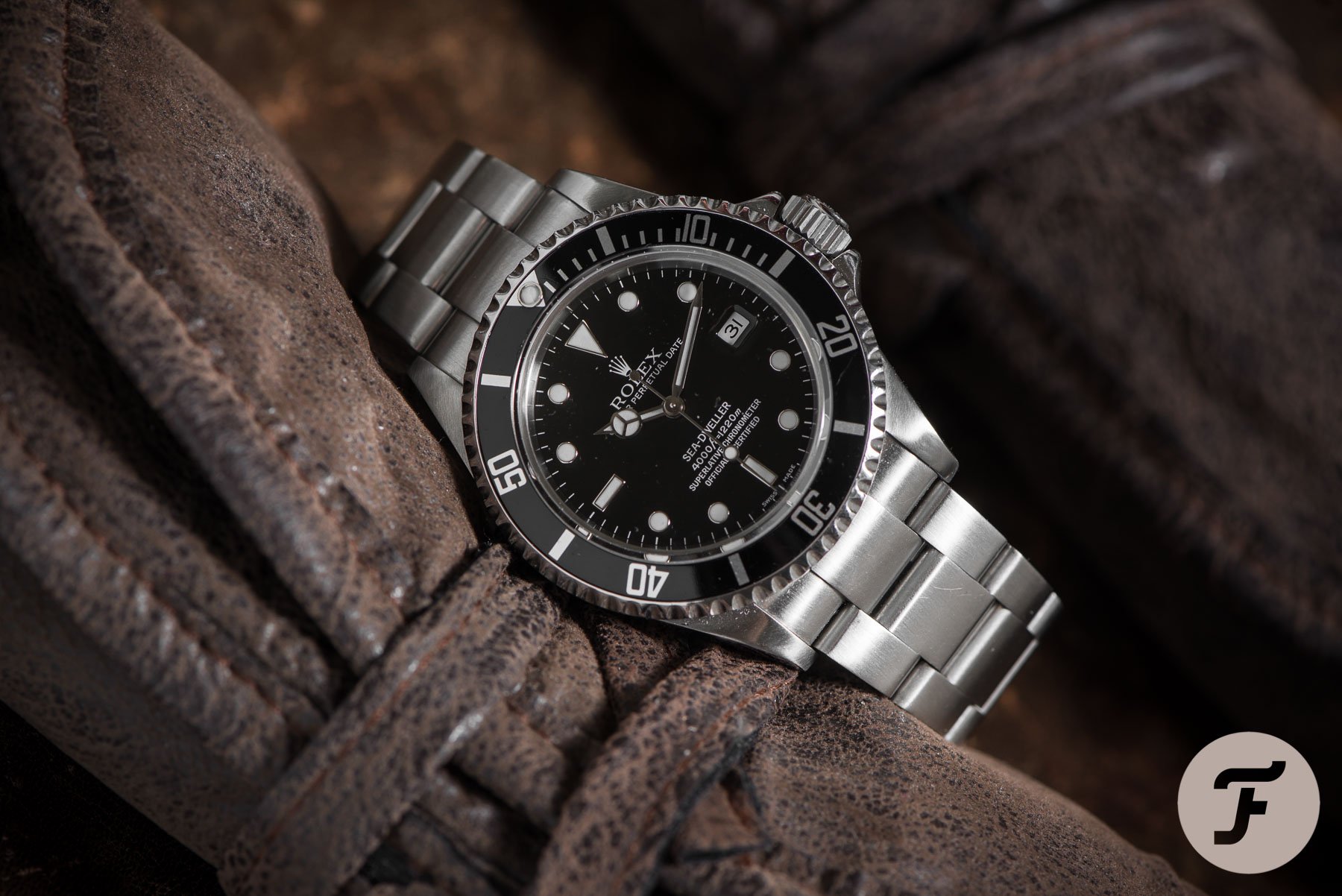 Nobody noticed my Rolex Sea-Dweller 16600
In all those years of ownership of my first Sea-Dweller 16600 — I sold it in 2014, only to buy another one a few years later — I only remember receiving two comments on the watch. Once was in a somewhat tricky circumstance in a douchey bar where I answered that it was a fake from Thailand. The other time, I was waiting in line at a movie theater, and the guy in front of me was eyeballing it and asked what it was. He was wearing a Submariner Date (16610) and had never heard of the Sea-Dweller.
It was a time when people hardly noticed the watch you were wearing because there was simply less interest in luxury watches. But the Sea-Dweller was also quite an underrated watch. It was just not on people's radars, unlike the Submariner, which was by far the most popular sports model from Rolex (along with the Daytona, of course, but that was a champ in a different league). Even GMT-Masters sold for much less than Submariners because they were simply less recognizable, I guess. I checked with my colleague Gerard, who had a watch shop, and he sold pre-owned Sea-Dweller 16600 watches for under €3,000 up until 2009.
Enter Sea-Dweller Deepsea in 2008
Times were very different from today (or the last ten years, for that matter) when even the Rolex Sea-Dweller has become a highly sought-after watch. And when the Deepsea 116660 was introduced in 2008 (pictured above is the updated James Cameron version from 2018), I wasn't very impressed. It was bulky, the bracelet was a weird size, and it had a lot of excessive writing under the crystal — "Ring Lock System" and "Original Gas Escape Valve." Sure… The normal Sea-Dweller didn't brag about these things (visibly). It just had a gas valve, and there was a mention of this on the case back. The Sea-Dweller Deepsea had to show its muscle. Later on, in 2014, the James Cameron edition with the D-blue dial came out.
The Deepsea Update
But as the years flew by, my appreciation for the Sea-Dweller Deepsea increased, especially after the upgrade of the Deepsea model in 2018. Rolex increased the bracelet's end links from 21mm to 22mm and also made the lugs slimmer. How just a few adjustments can make such a big difference!
Sea-Dweller Deepsea 136660
And in 2022, Rolex came out with a new iteration of the Rolex Sea-Dweller Deepsea. Reference 136660 still has the large 44mm case, D-blue dial, and 22mm-end-link bracelet, but Rolex also slimmed down the bezel, enlarged the date window, and removed the Fliplock dive extension. These were just minor changes that improved the watch slightly, and it's this method of evolution that Rolex has mastered like no other brand.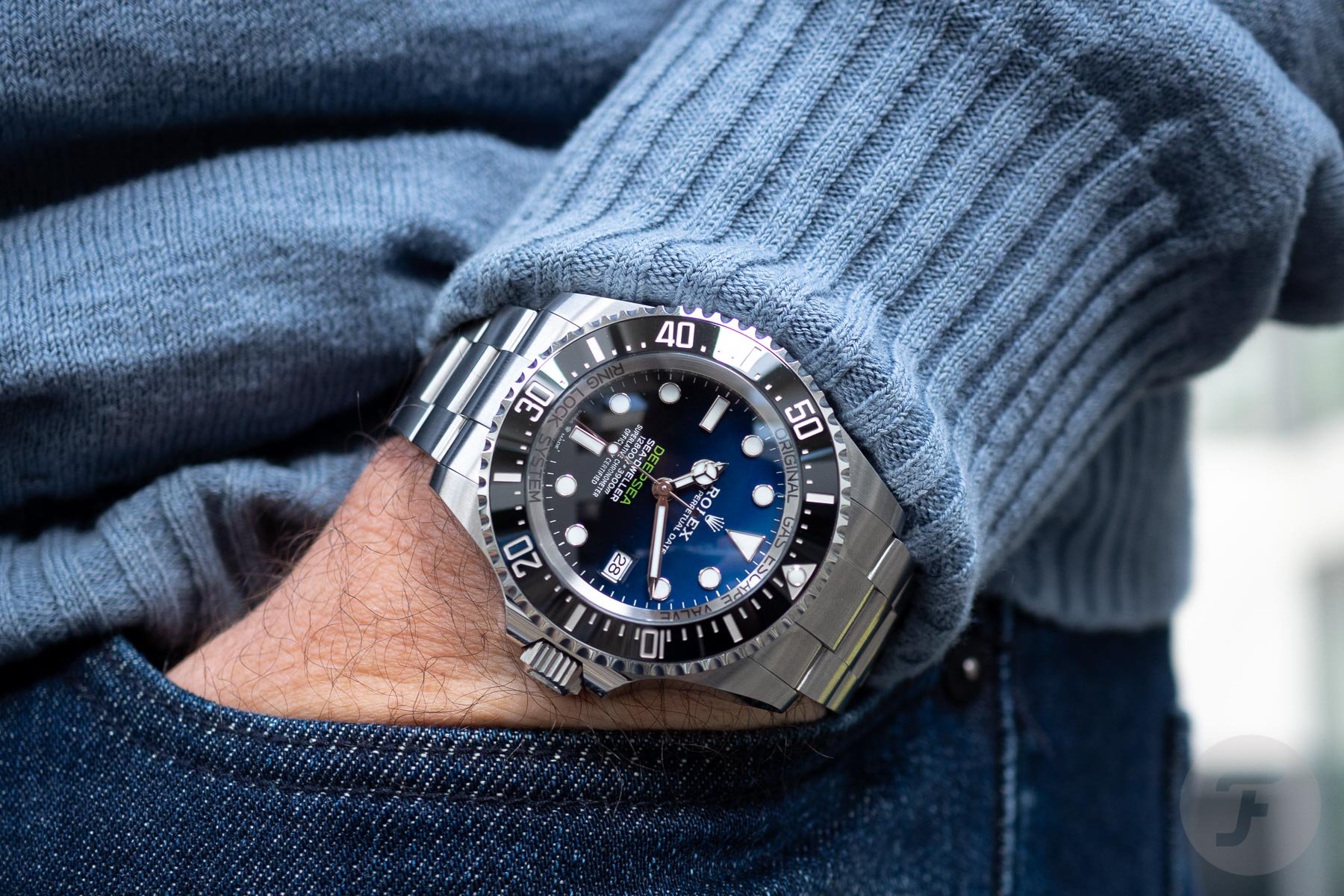 The rest of the watch is similar to the 2018 version. The D-blue dial is stunning in real life, and it would be my pick over the black-dial version. The loud "Ring Lock System" and "Original Gas Escape Valve" text is also not as visually offensive in person. It didn't bother me at all when wearing the watch, but somehow only in the images. It shows that trying a watch can definitely change one's opinion of it.
Innovations
At some point, Rolex also decided to use titanium case backs for the relatively heavy Sea-Dweller Deepsea. The 136660 uses RLX Titanium, which is, well, titanium. It ensures that the watch isn't quite as heavy without compromising the construction of the case, which needs to withstand pressure equal to 3,900 meters of depth. The 5.5mm-thick crystal definitely helps to ensure such a high water resistance.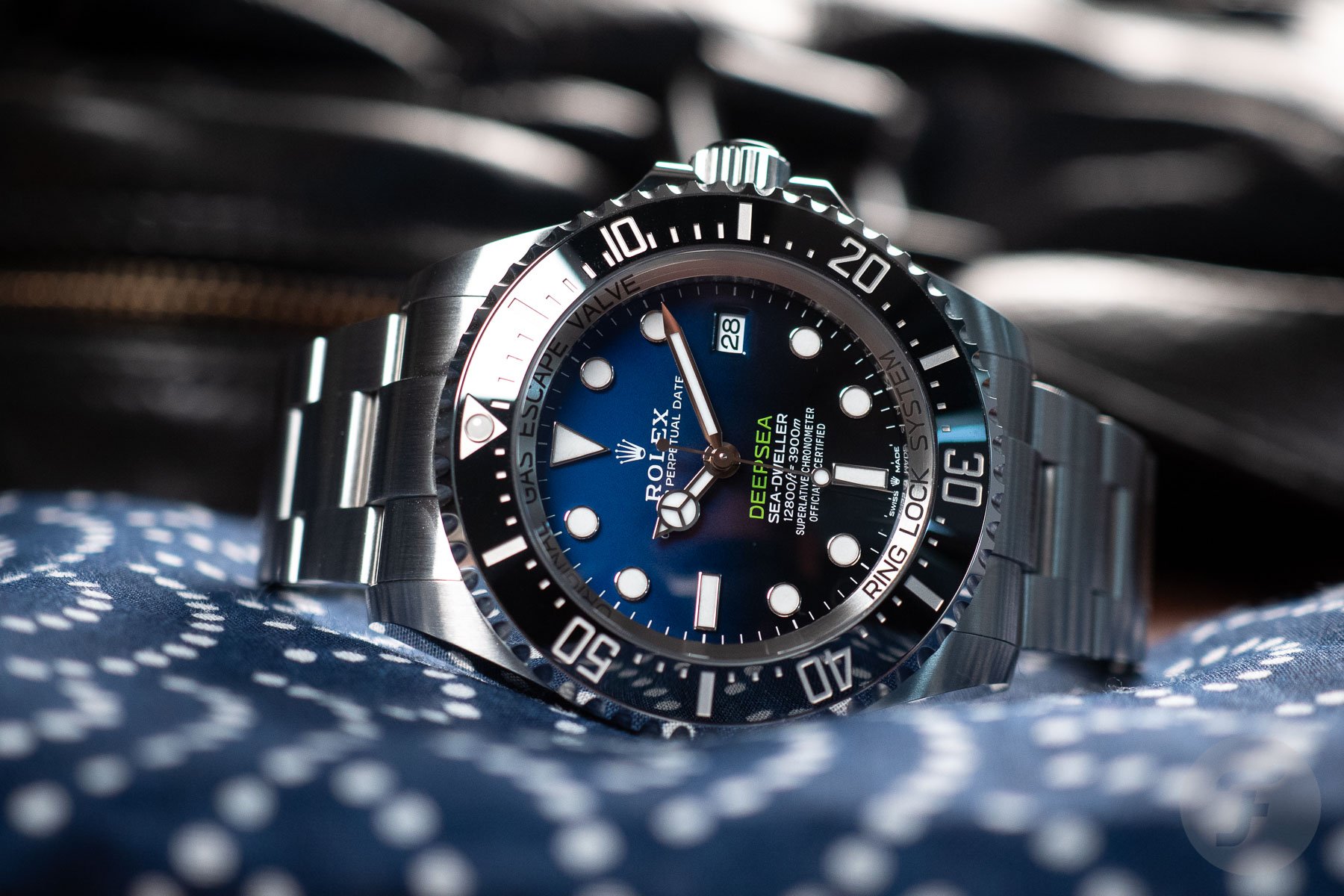 The Rolex Sea-Dweller Deepsea uses the 3235 movement. This caliber can be found in most other three-handers with a date feature, such as the Submariner, Yacht-Master, and Datejust models. It features a paramagnetic blue Parachrom hairspring and Paraflex shock absorbers, and it offers a 70-hour power reserve. As always, Rolex guarantees an accuracy of ±2 seconds per day on average.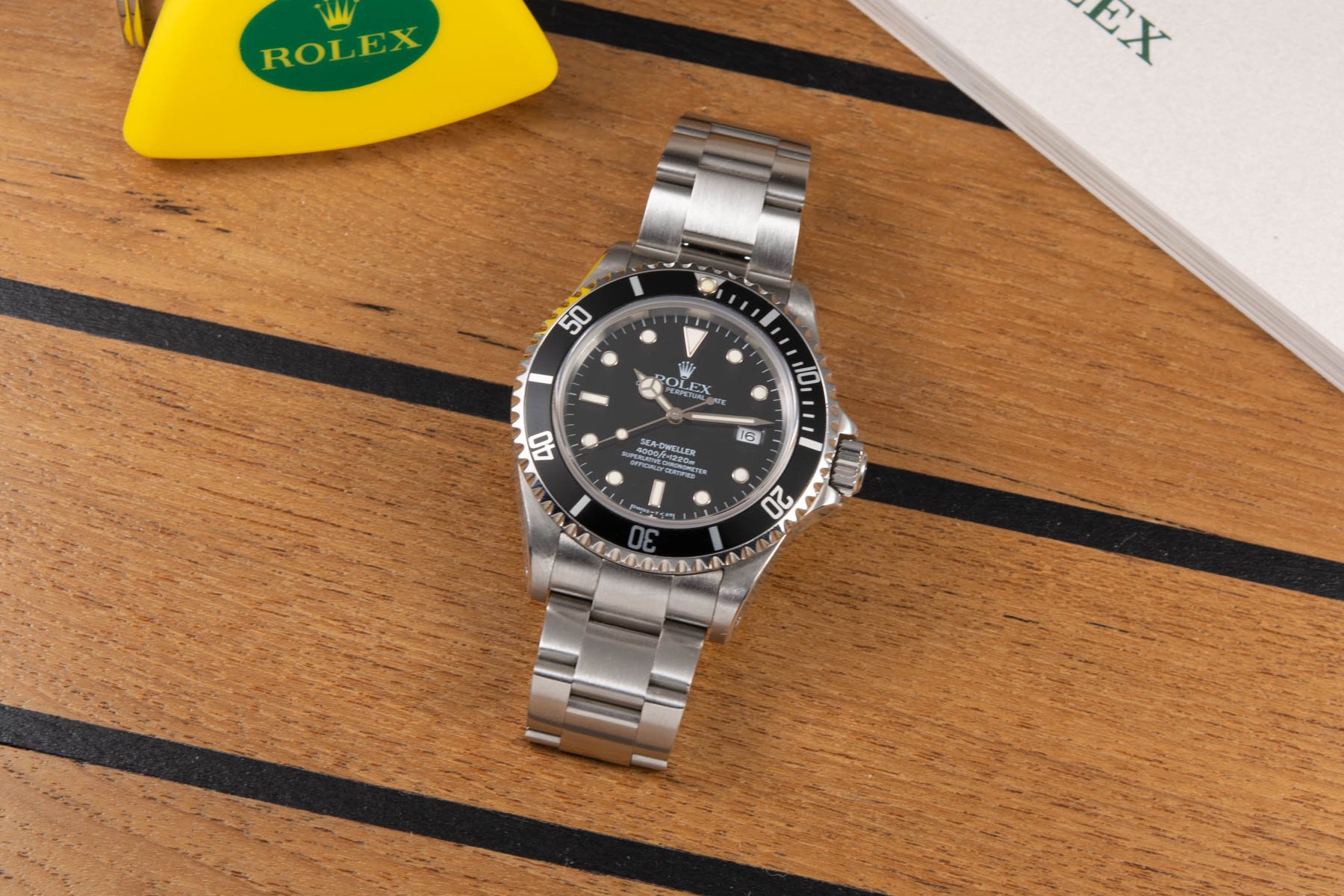 The 136660 is better than the 16600
There's not a single doubt in my mind that the Rolex Sea-Dweller Deepsea 136660 is technically a better watch than the long-discontinued Sea-Dweller 16600. But it's not always about better movement specifications or better water resistance, for example. It's also about which watch looks better to you or about which watch simply will make you feel better.
Which one do you prefer?
The 40mm Rolex Sea-Dweller 16600 with its caliber 3135 isn't as technically advanced as its newer and bigger brother, the Deepsea. And yes, it's also missing the playful D-blue dial of the Sea-Dweller Deepsea James Cameron version. But sometimes boring can be better because it's more timeless, and it will eventually help you rediscover the watch's simple charm. Then again, you may prefer the Deepsea if your wrist can easily handle a 44mm watch, or you may like the Sea-Dweller 16600 for its more modest 40mm size.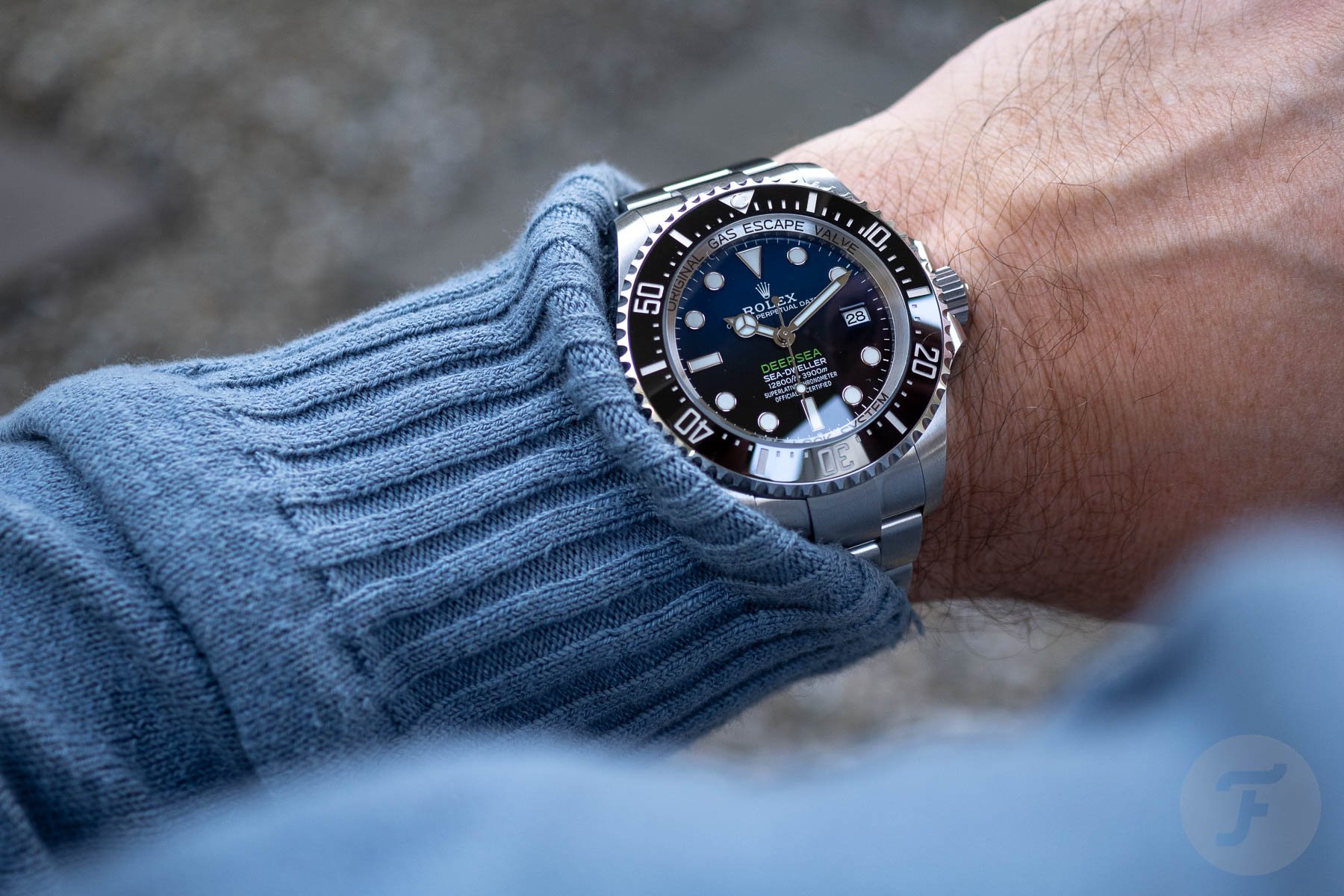 Would a more advanced bracelet like the one on the Deepsea make you choose the 136660 over the 16600? Or does the simple yet secure (it never failed me) bracelet with a rattling sound not bother you one bit?
Let's vote: modern versus neo-vintage
It is up to you, dear Fratelli, to vote for the neo-vintage Rolex Sea-Dweller 16600 or the latest update of the Sea-Dweller Deepsea. The Sea-Dweller Deepsea 136660 retails for €14,460. The discontinued Sea-Dweller 16600 has a value of around €10,000 on the pre-owned market, depending on its condition. But let's keep the pricing out of the question for this vote. Just pick the one you love best, and tell us why in the comments.
Rolex Sea-Dweller vs. Sea-Dweller Deepsea