Swatch Skin Irony Launch Party (In Antwerp) Report
Most of our team grew up in the 1980s (sorry Gerard), and that means a Swatch was on our wrist. It was only later that we learned that it was exactly this brand that saved almost all of the Swiss watch industry. So we have huge respect for Swatch, but not only for being the hero of the industry, also because they brought us some cool watches when we were kids. And they still do, as we could witness last week.
It's not every day that we get invited for a launch party in driving distance, so when we heard about the new Swatch Skin Irony launch in Belgium we happily got in the car to drive down to Antwerp.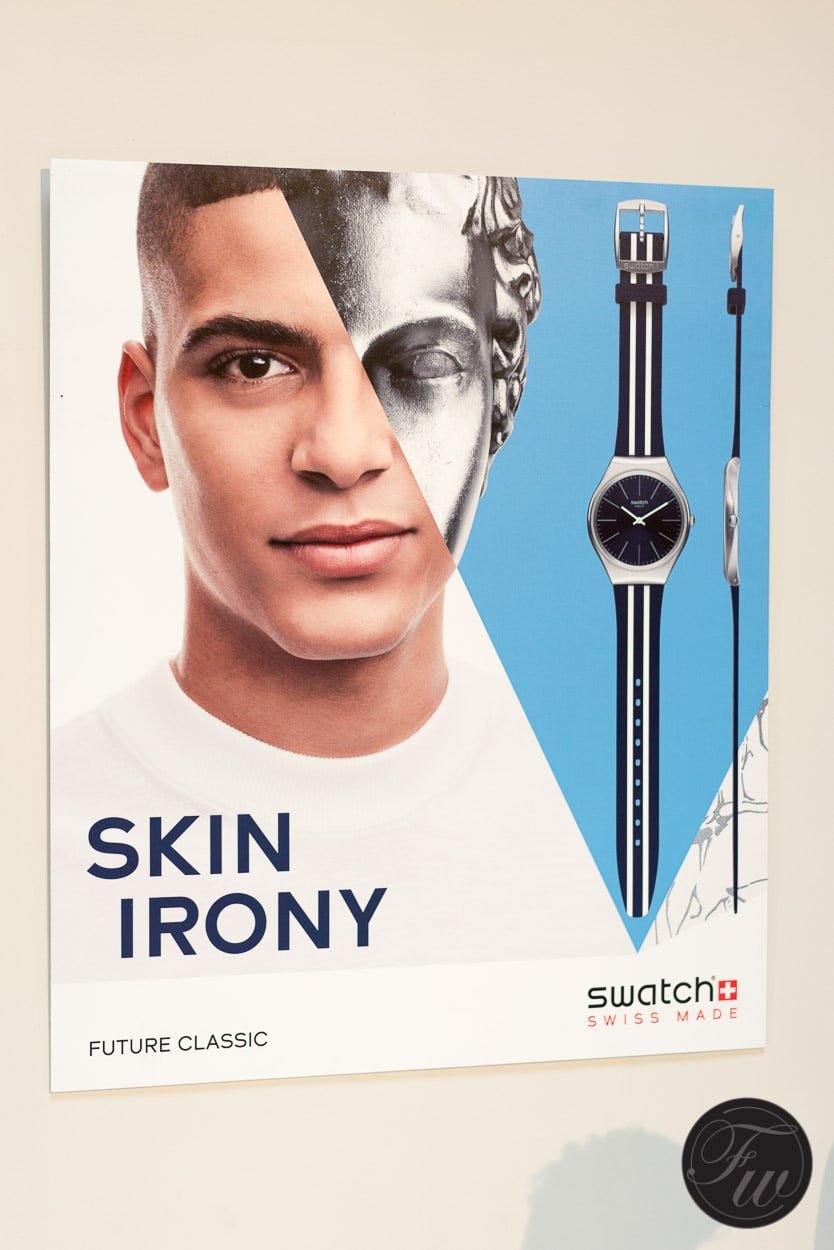 Swatch Skin Irony
Upon arrival, the theme was well visible throughout the location. Being welcomed by staff that had their faces decorated just as on the adverts. As they use #futureclassic as one of the key points, their marketing campaign uses a face with what looks like half a metal statue. Nicely done and very catchy!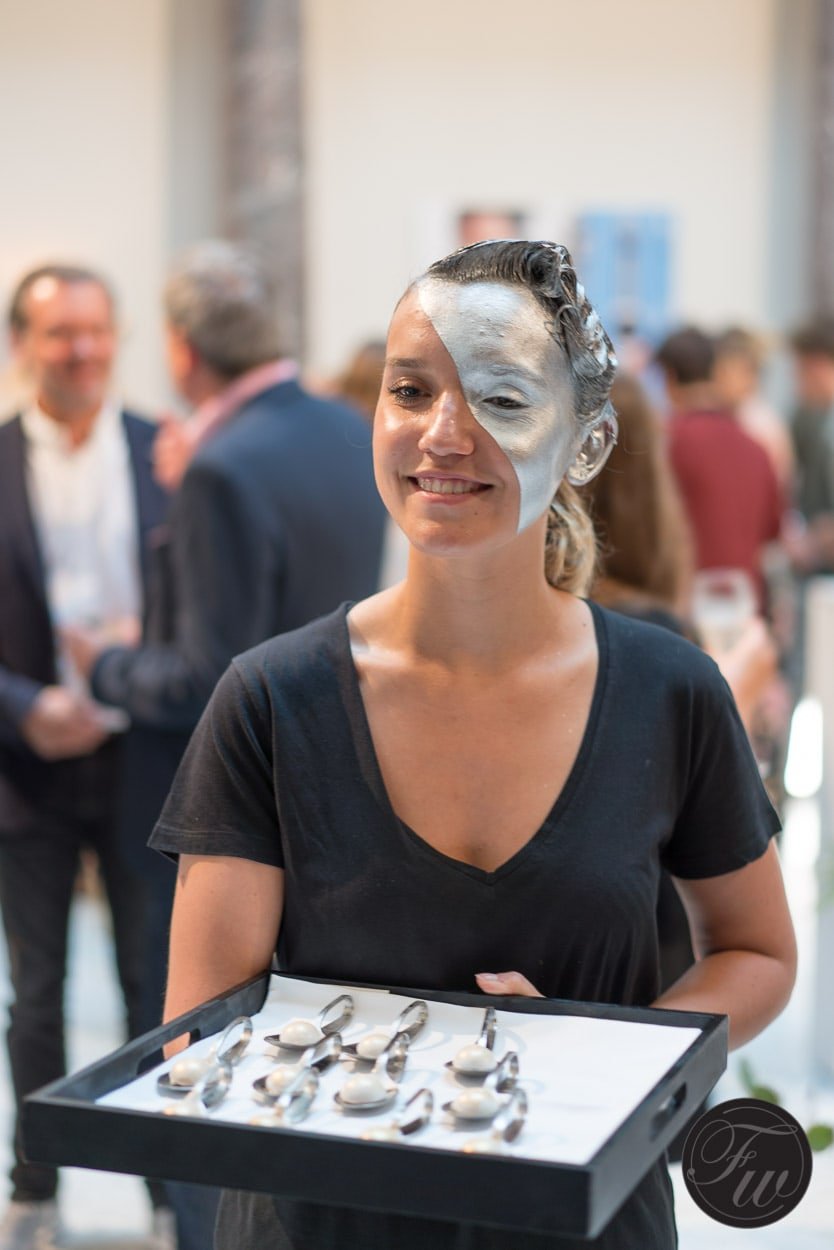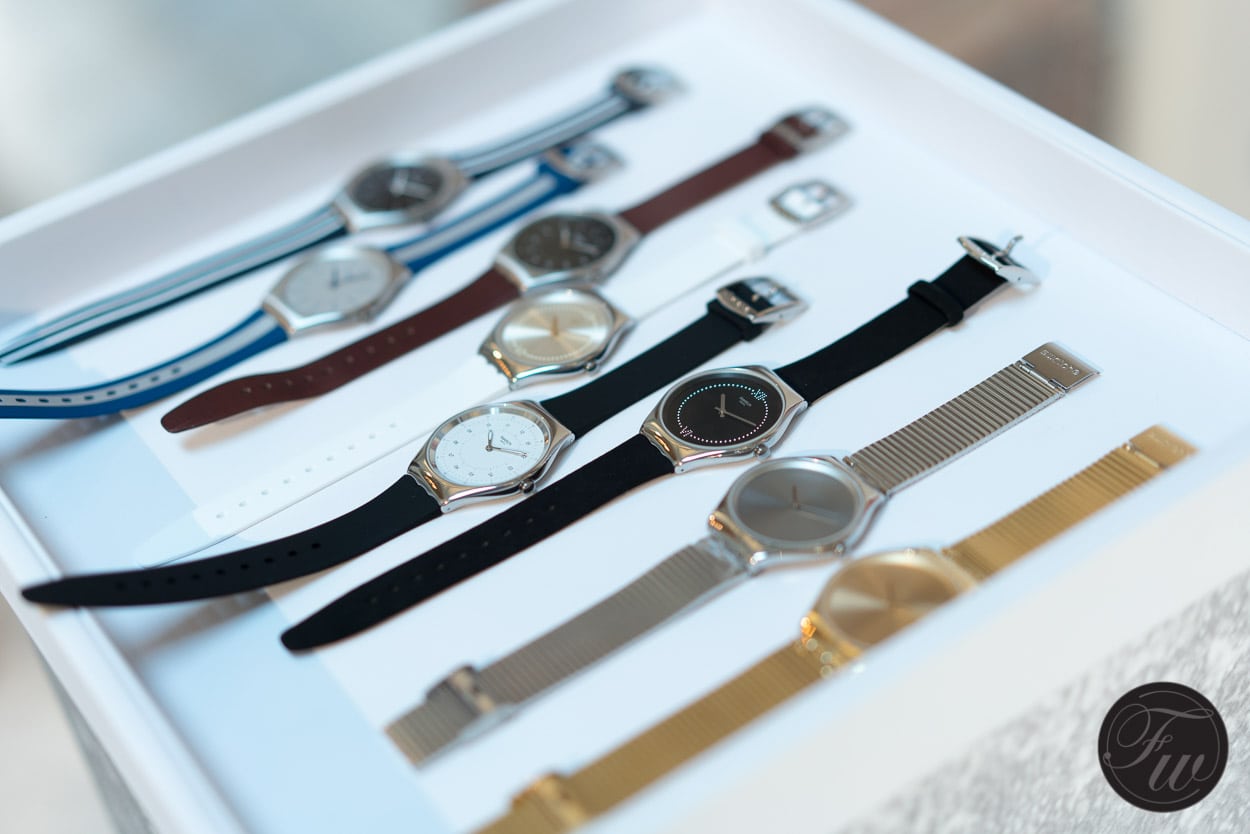 In the center of the room we find the new Swatch Skin Irony collection on display. In total there are 8 models being launched. And when looking at these new models they are clearly aimed at men and women (separately and with some unisex models). Our first impression is good, but of course, we already have a thing for Swatch. I actually strapped my Sistem 51 to my wrist for the occasion.
The toughest SKIN comes to life in these tough yet slim designs, ready to make you shine from the office to the mountains. From casual to sporty and leather to silicone, for the Future Classics all the details count, and you will sure be ready to impress every minute of your day.
Introducing 8 new models
The new Skin Irony comes in 4 sets of 2 similar models. Minimalistic is key in this collection. You'll notice the modest size of the 38 mm case which is only 5,8mm thick. Thanks to this it wears very comfortably on the wrist and you will hardly even notice wearing one at all. The metal case comes with a brushed or polished finish. Depending on the model the watch has a silicone or leather strap or a comfortable metal bracelet.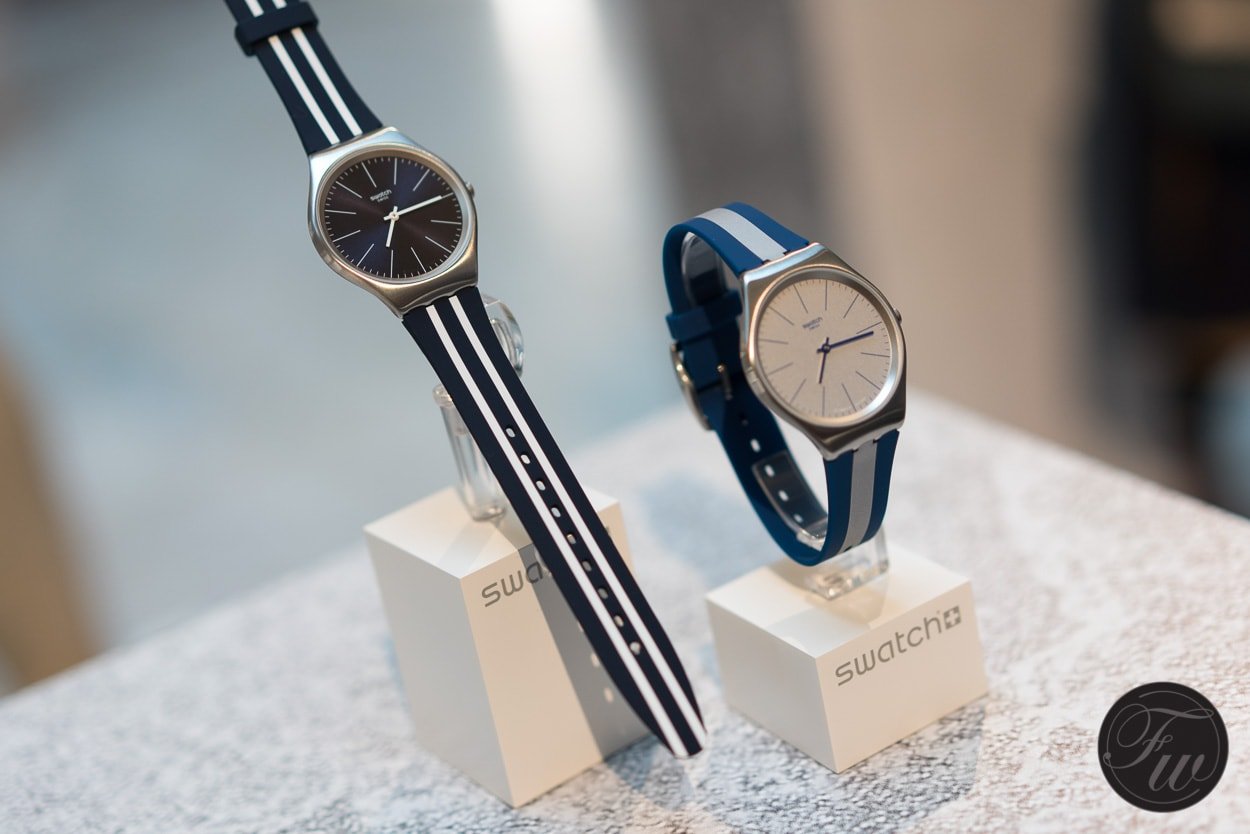 Pictured above are the Skinblueiron (left) and Skinspring (right) both come with a smooth silicone strap. Below the Skindoree which is also available in black as the Skinalliage. This model comes with a synthetic leather strap and polished case.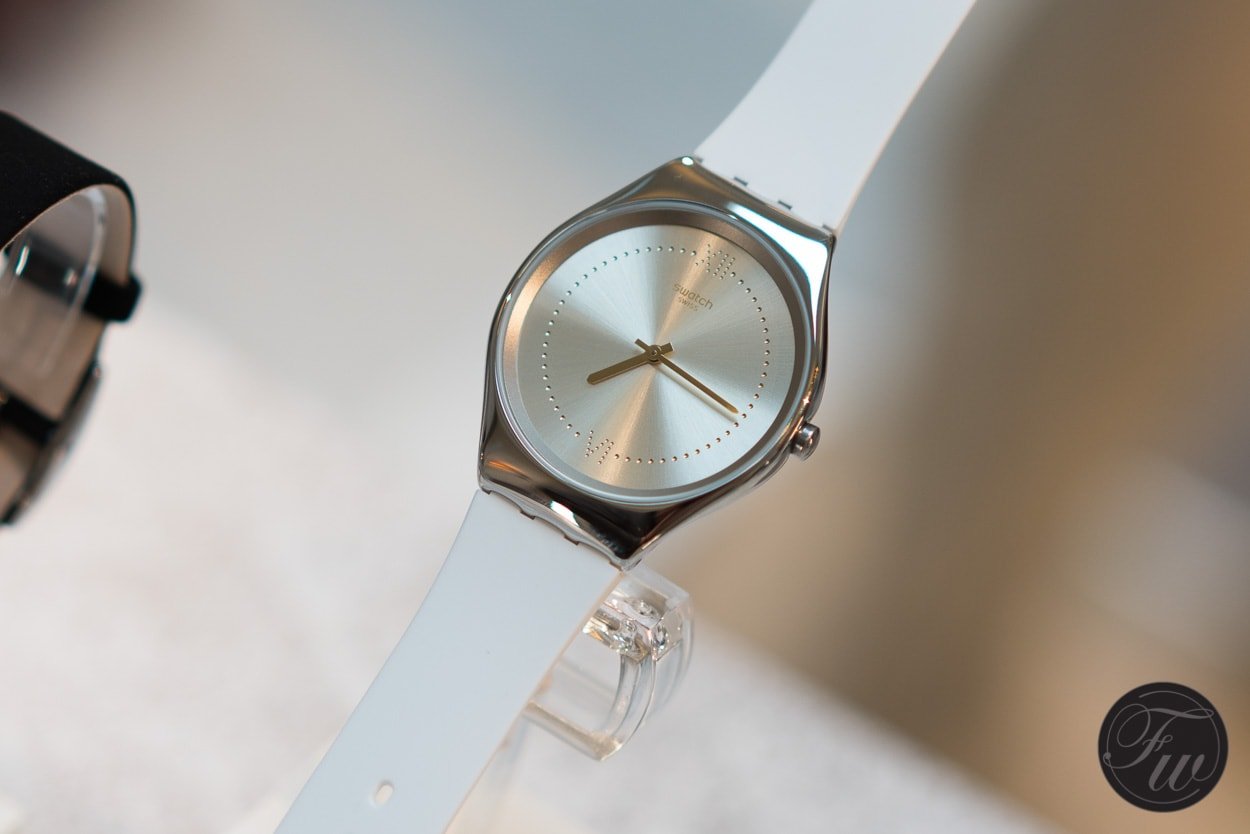 Skinnoiriron with a polished case and white dial next to it's darker partner the Skinbrushed.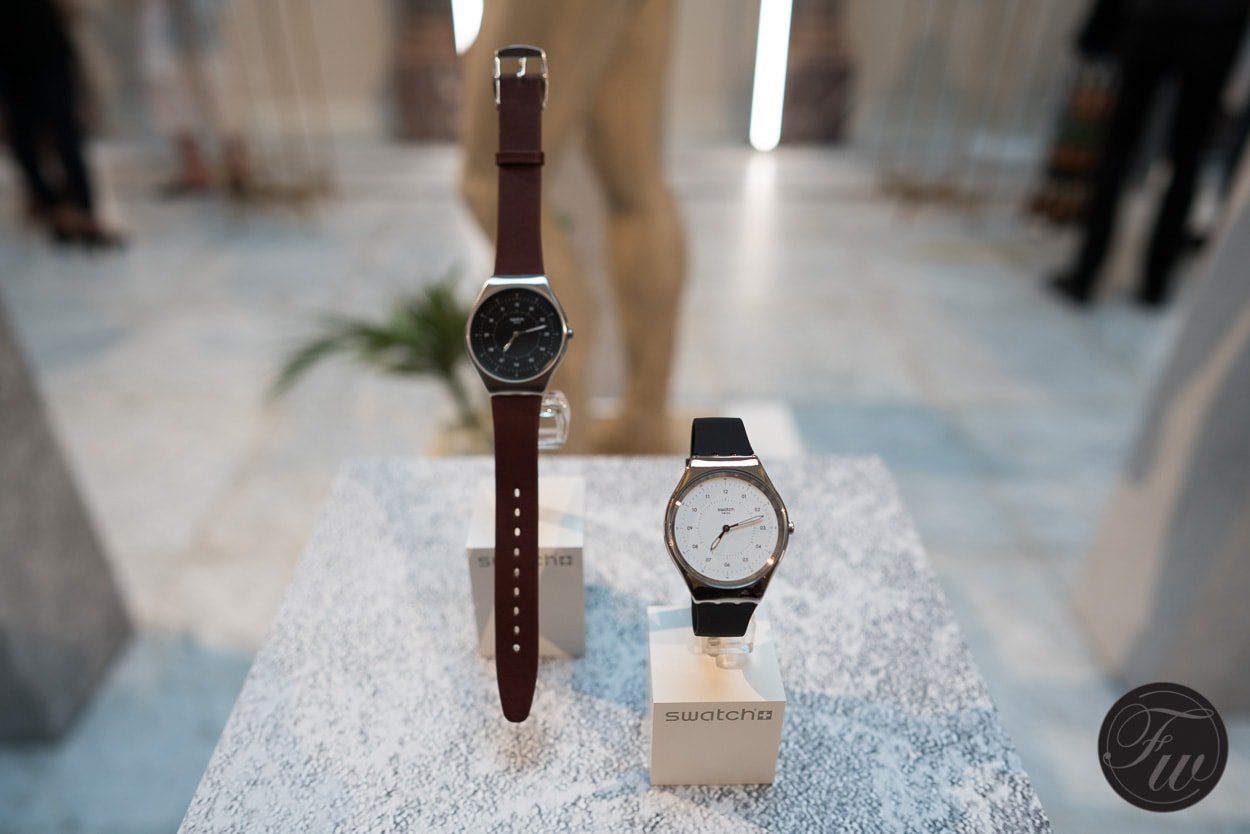 Two full metal models with a comfortable metal bracelet. Either in steel or steel with a gold coloured coating. On the left the Skinpole and Skinlingot which is the most expensive model at 175 euro.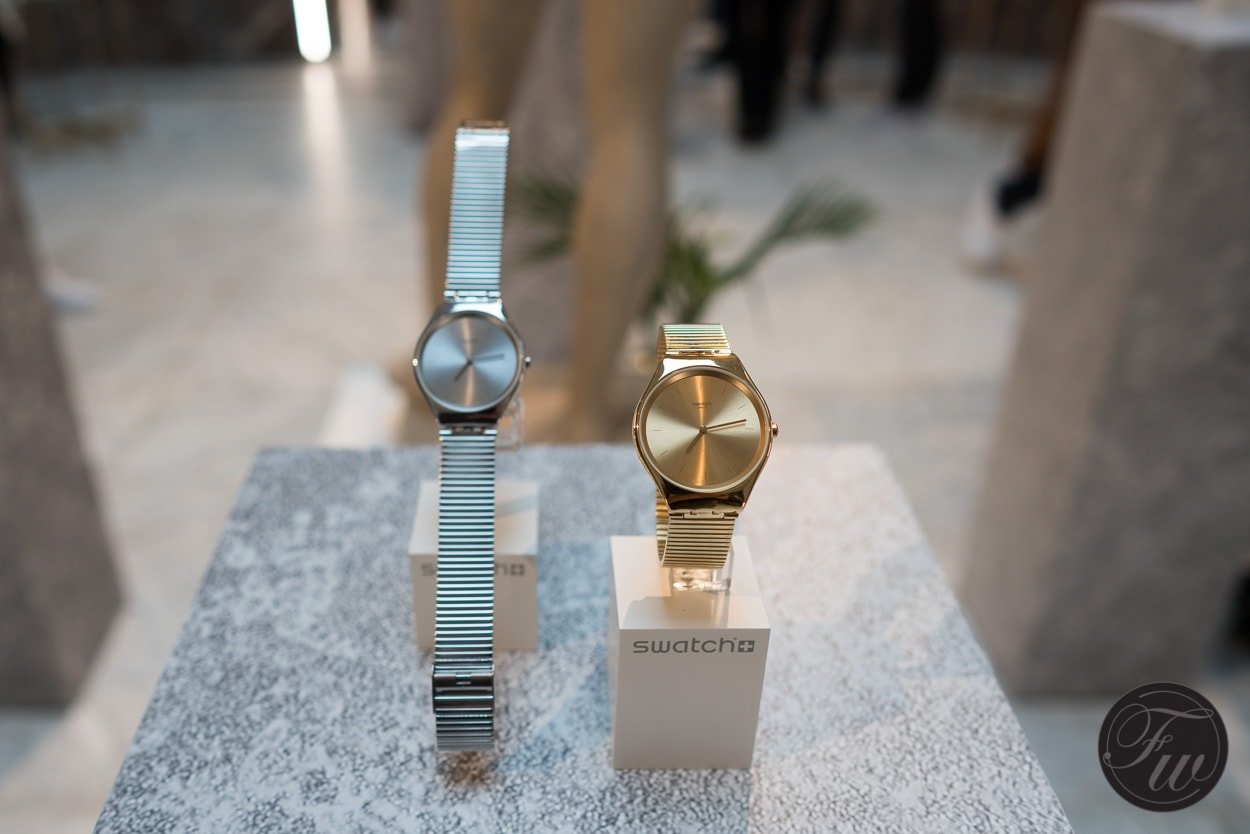 The Swatch Skin Irony collection is already available and priced between 135 and 175 euro depending on the model.
For more info make sure to check out Swatch.com.
Swatch Skin Irony Image Gallery