#TBT A Reverse Exercise With Vintage Casio Ads
AKA how to get inspired
The other day, I did something I hadn't done for quite a while: I spent an hour browsing random vintage watch ads. And what a good time spent it was! I came out of it with three fantastic Casio watches to share with you today. 
I usually do it the other way around — I track down vintage ads for a bunch (or 20 bunches) of watches. As a co-founder of the Ad Agency Of The Year in Slovakia, the country I live in, I have always had an eye for print ads. A few years ago, I decided to share my passion with you, and I wrote a story about unusual Seiko print ads.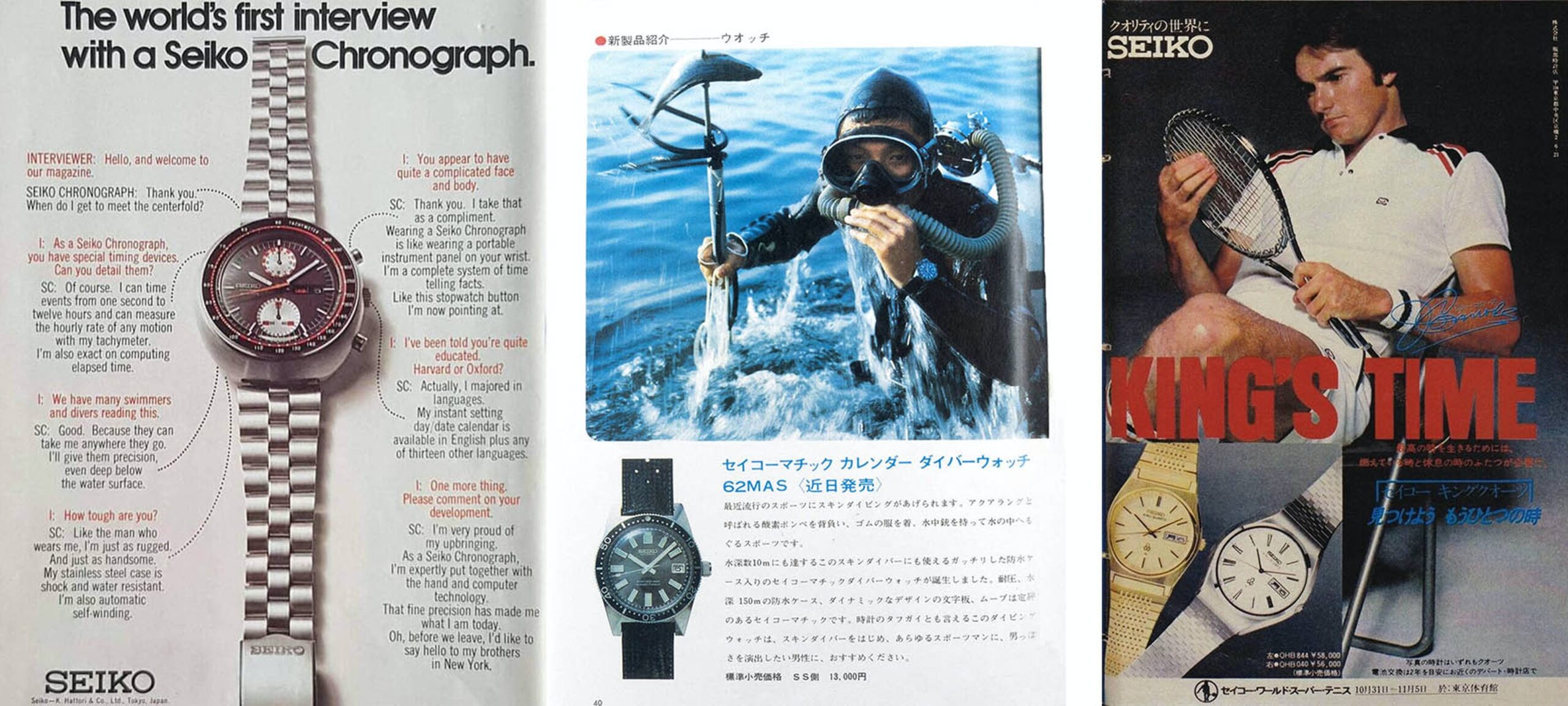 What do we need (Casio) ads for?
Well, nothing, to be honest with you. Some collectors even find it funny to collect some old pieces of magazine paper, which sellers are asking ridiculous money for today. Vintage Rolex Submariner or GMT-Master ads are unobtanium. If you find one, it can easily go for three figures. Insane, I know. God bless. I mostly collect watches in realms far away from the overhyped stars, and I always try to find a print ad for any bizarre vintage timepiece I land. I don't get lucky often, but sometimes I do. It simply makes me happy to see how what I am looking at today was communicated back then. Sometimes it's surprising, enriching, and bewildering, but it's almost always amusing.
Casio Melody Alarm
This time, I had no specific watch in mind, and I simply started browsing what eBay had to suggest. And here we are; this was one of the ads that the smart eBay algorithm put in front of my eyes. As a 1980s kid, cheap digital quartz watches have a special place in my heart. I had only a simple non-branded digital quartz watch in the late '80s, but the Casio Melody Alarm is something that would have fascinated me.
Actually, I think I will get one for my daughter. The "grille" next to the Casio branding looks like a promise for some vocal experience. The ad even highlights epic performances for special days, such as birthdays or Christmas. I can even imagine crashing our friend's wedding with a wedding march, which is in the repertoire too! I am not sure how the musical notes will dance along to the melody being played. As an amateur saxophone player who can read scores, I am curious to find out! I guess it's true: "At Casio, miracles never cease."
Casio Flip-top Calculator
I have two older brothers, and one used to have a calculator watch. Well, I was too young to use it when he got his, but for me, it was highest peak that a human wrist could ever reach. I remember how I used to play with his calculator watch. Hmmm, I should have never spotted Casio Flip-top Calculator. I am afraid I desperately need this one.
"Half of you wants to look good, the other half wants to look smart." Exactly! I guess an eight-digit calculator might not be sufficient to calculate the value of your watch collection, but it can provide some easy calculations. I often use a calculator when preparing clients' cost estimates for whatever you can imagine, and that might be a nice helper.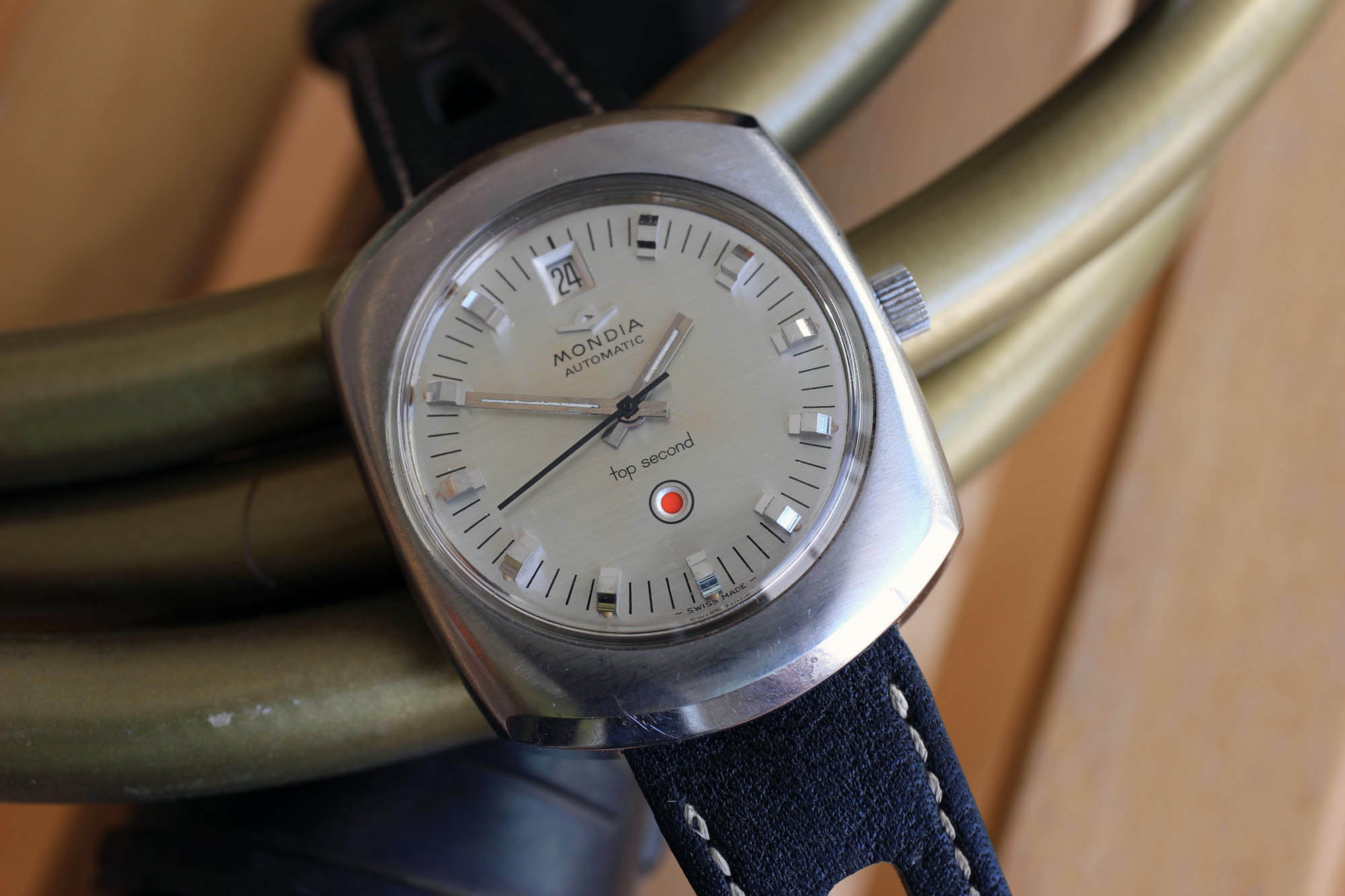 Casio Time-Scan Chronograph
Have you ever thought quartz watches could have their own simple complications? They actually do! The Casio Time-Scan Chronograph reminds me of one of the most useless but amusing watch complications I have ever seen on a mechanical watch. Do you remember the Mondia Top Second Flashing Dot? It shows a blinking effect every second when the shiny red dot flashes in front of the black disc for a tiny moment.
According to the ad, the Casio Time-Scan Chronograph "has a unique outer ring that scans around the inner dial at different speeds and directions." It goes forward with progressing time or backward with a countdown timer. I am not sure if it would make me buy a watch, but you can clearly see how brands tried to innovate and introduce features to make their watches stand out.
Thoughts on Casio ads
The Casio Time-Scan and Melody Alarm ads clearly originate from the same era. They share the same visual layout, headline font, and even the claim. What I really like is the overall out-of-this-world mood of ads. They're pretty funky, playful, and, in the case of Time-Scan, even bizarre. I guess it's not likely that we will see such expressive visual communication about Casio watches again.
The Casio Flip-top Calculator ad is completely different. It is way more subtle and sophisticated. And it is black and white. The product is the hero there too, but it is presented in a pure form. There isn't any other storytelling going on there. The typography is also miles away from the other two. Are these Casio ads worth $8–15? Well, if I had any of these three watches at the moment, I would buy these ads in a flash. Happy hunting!